Best Affiliate Programs for Travel Bloggers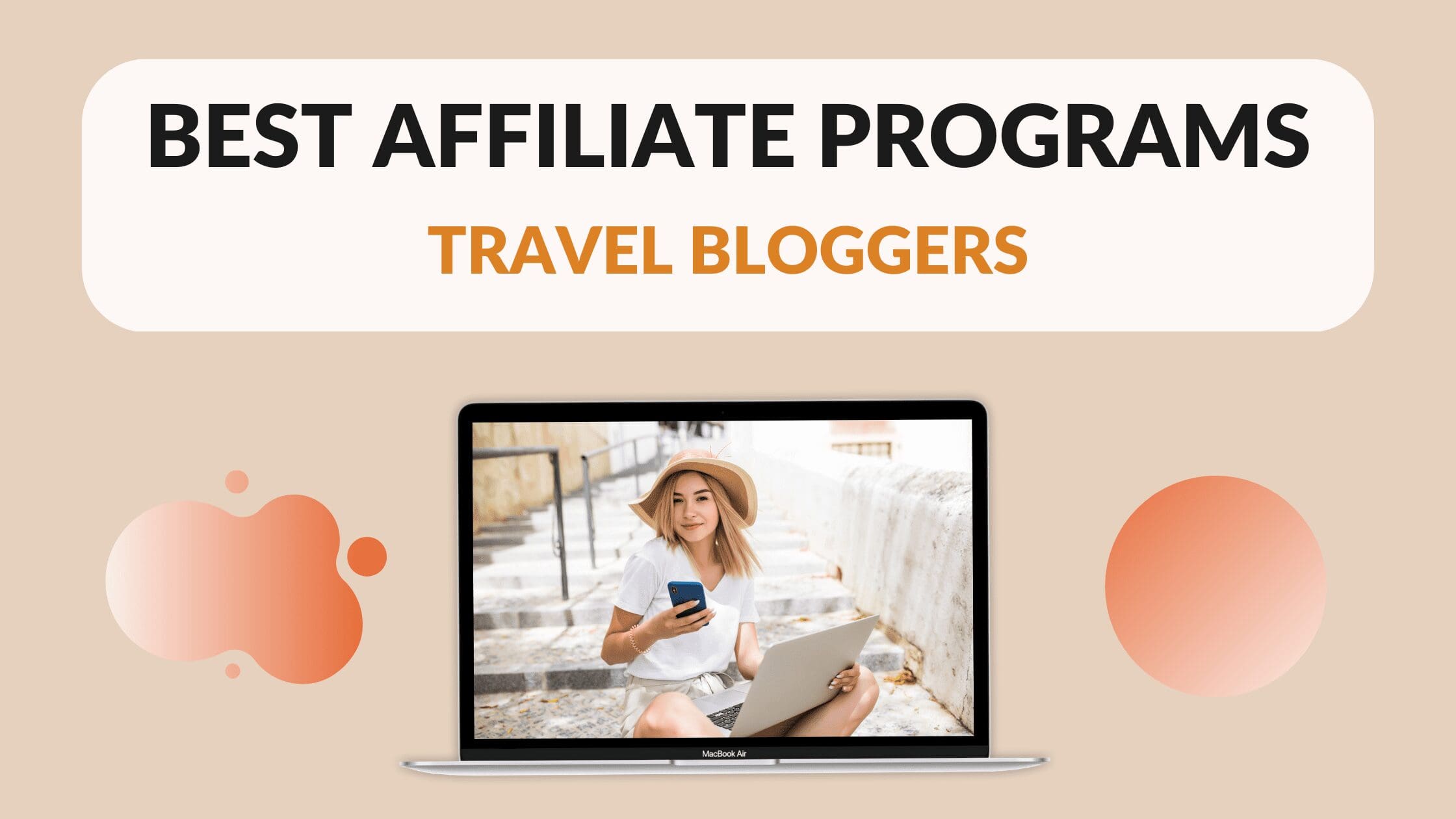 Disclosure: Some of the links below are affiliate links, meaning that at no additional cost to you, I will receive a commission if you click through and make a purchase. Read our full affiliate disclosure here.
If you're a travel blogger, you've either looked into affiliate marketing or have thought extensively about it.
There are certainly plenty of platforms that will offer you commissions if you direct your readers to their sites. However, whether or not those are actually any good can be hard to figure out.
It's always worth focusing on what readers you attract, and the type of content you write. 
Indiscriminately signing up for affiliate programs can make readers wonder if your blog is just an ad, and may ultimately limit the amount of money you can make!
Best Affiliate Programs for Travel Bloggers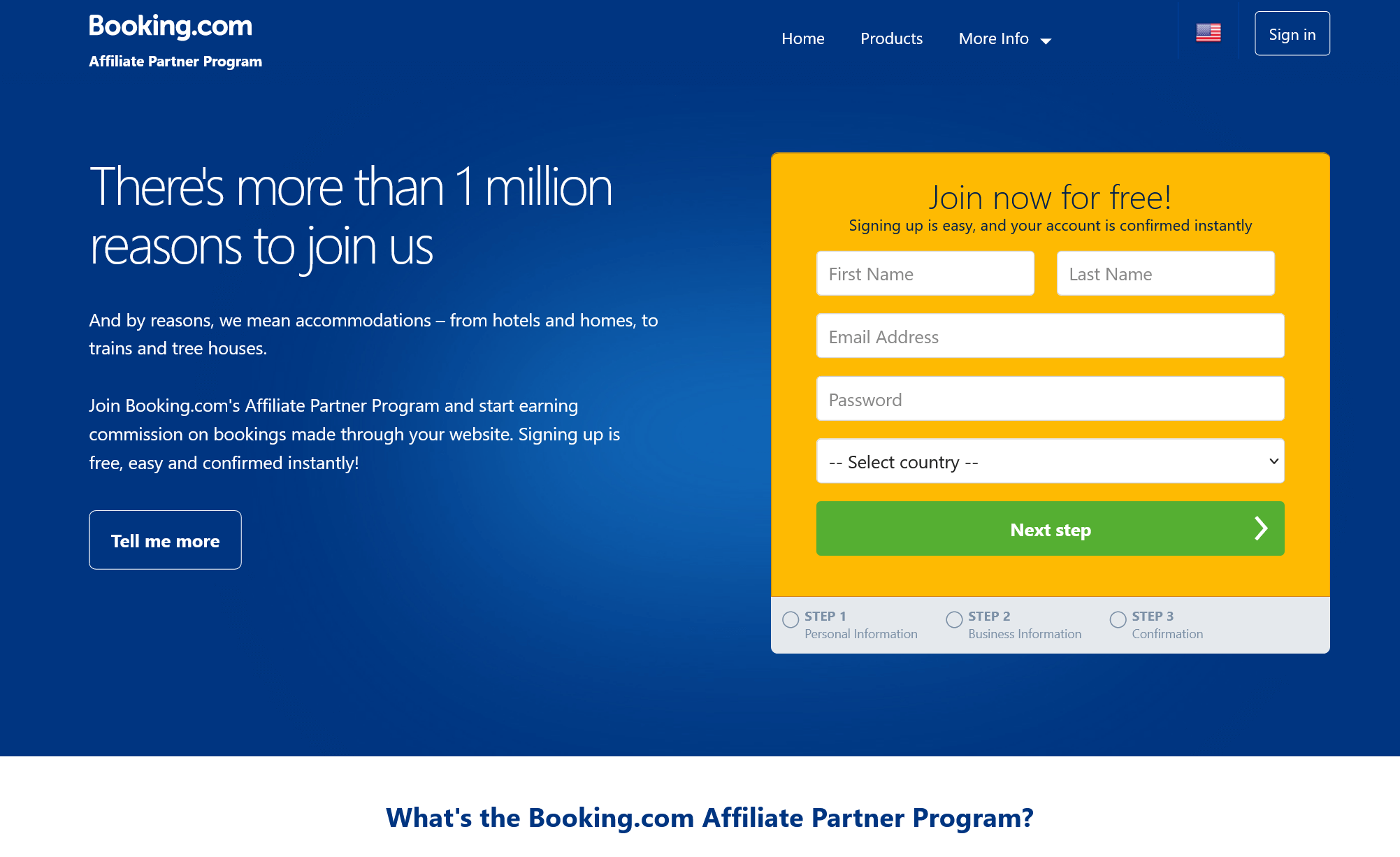 Booking.com is an obvious affiliate program for travel bloggers. It has a huge market share, and a robust affiliate program to boot. 
In fact, you don't even need to be a travel blogger to become an affiliate — anyone with a blog can join! So as long as you're writing about the best hotel destinations in some capacity, you can be a Booking.com affiliate.
Because Booking.com's Affiliate program doesn't use cookies, you'll get the best results if you're writing about accommodation with a strong call to action. You'll need something that makes your reader book right away through your link!
If your blog is hosted on WordPress, Booking.com has a plugin to make using their affiliate links even easier.
On the downside, the initial payouts threshold is high, and you'll only make a percentage of Booking.com's own commission (from 25% to 40% for affiliates). You may find it'll take some time to get anything back for the bookings you've racked up.
2. Skyscraper Affiliate Program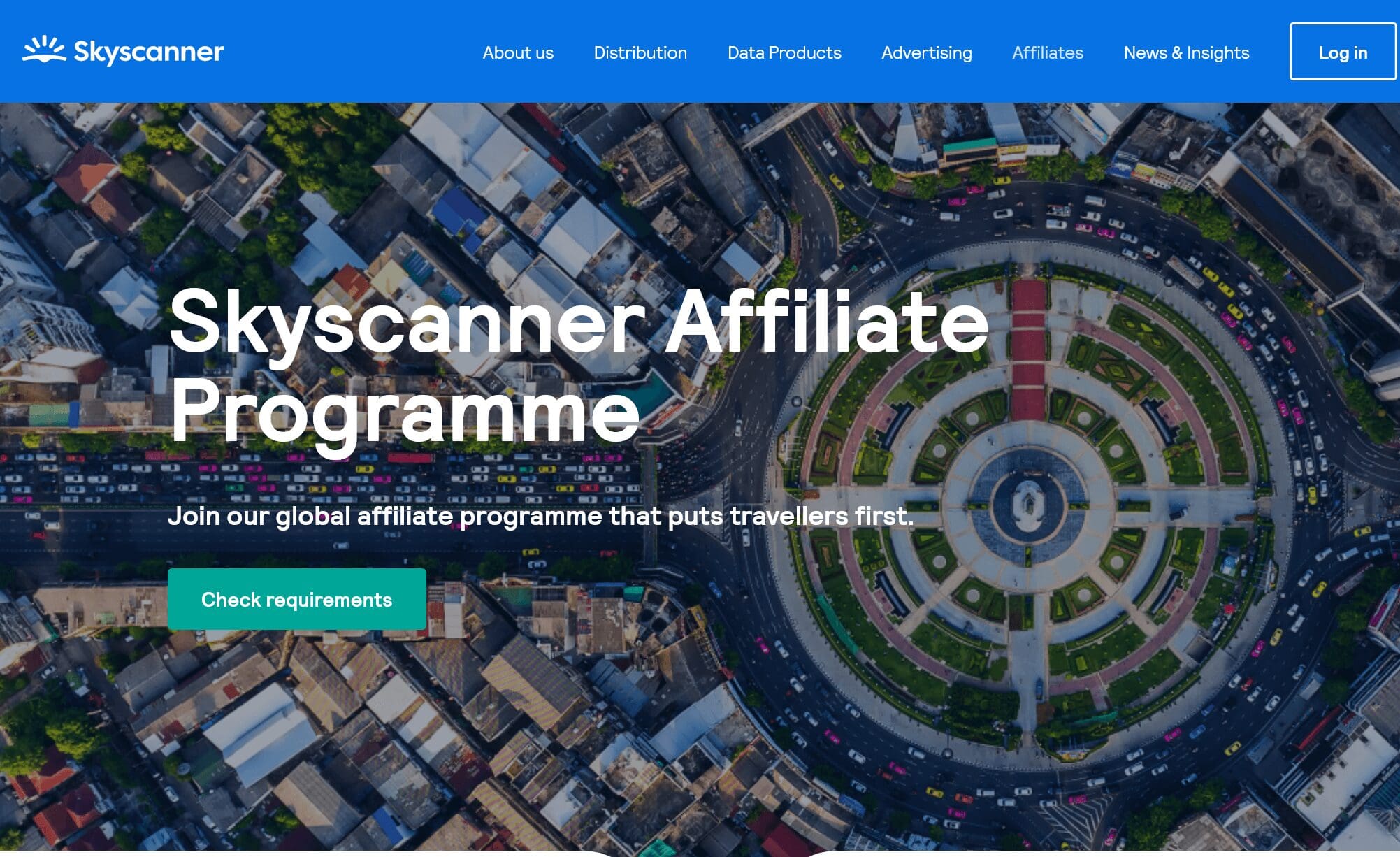 Skyscanner is a very well-known name in the flight-finding game. Based out of Scotland, Skyscanner not only offers flight comparisons and various options from online travel agencies, but also hotel and car rentals.
Because of Skyscanner's brand recognition, it can be an easier sell on your blog. 
Not only do they offer widgets for your website and a unique link generator, but you can integrate Skyscanner's API into any apps you create to direct readers to the site. Cookies also last for 30 days.
Bear in mind that although the affiliate payout looks great– starting from 20% – that number is just a percentage of the commission Skyscanner receives. As such, the numbers may not stack up quite the way you're hoping.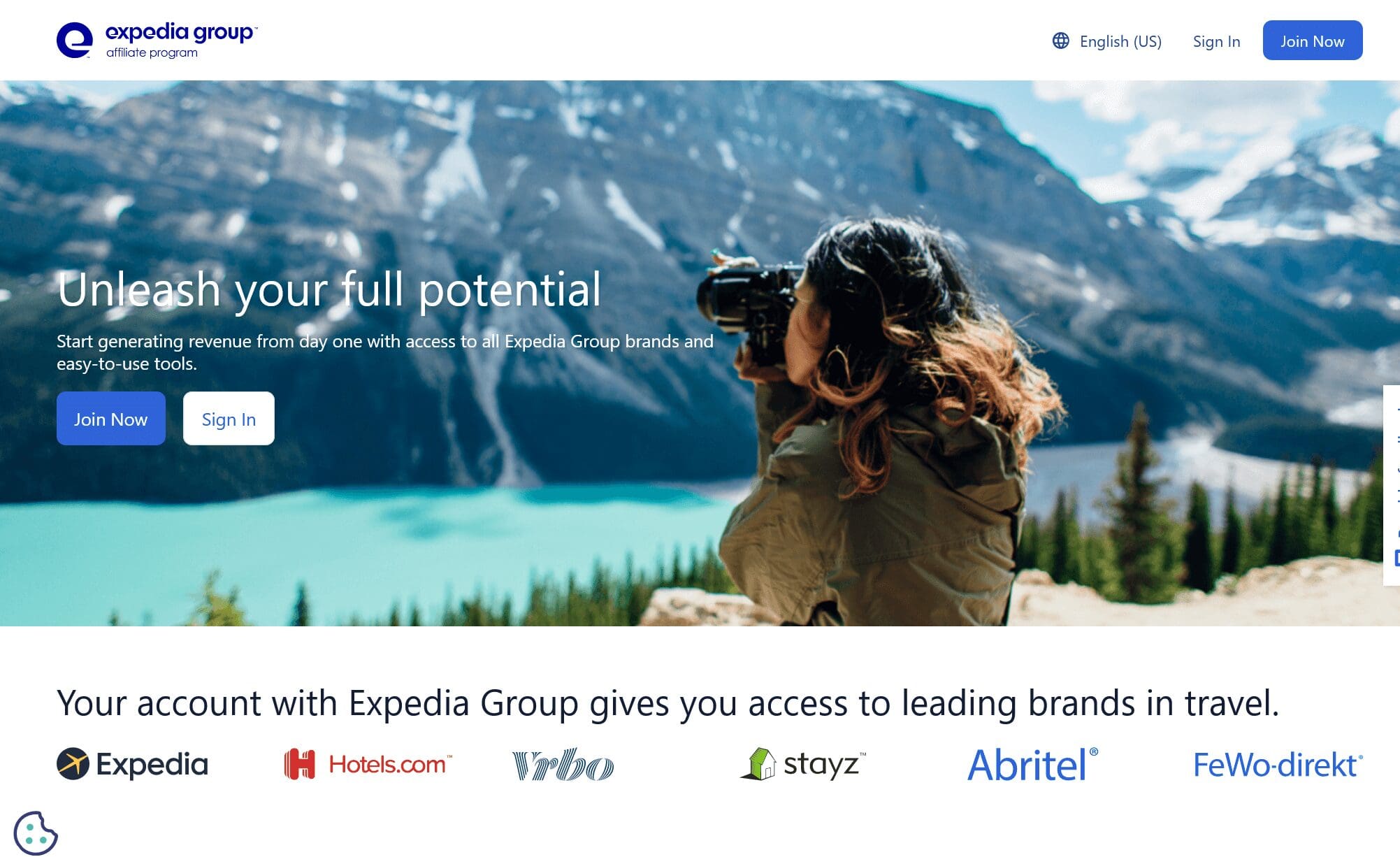 Expedia is another well-known travel site, but you may not have realized they have their own affiliate program! 
Not only do they offer a broad range of options for flights and accommodation, but they're also a fantastic way to discover unique activities to do while traveling, book car rentals wherever you are, and to discover cruise lines!
Expedia's affiliate program will have you earning up to a 6% commission, with a cookie period ranging from 7 to 30 days depending on where you're located. It's important to note commissions can also vary based on where you live.
Joining is super easy – it's as simple as registering an account through the company's affiliate network service Partnerize. 
Expedia is such a popular site for the everyday person's travel use that you'll have no trouble receiving commissions when blogging about specific activities, accommodations, and cities! 
They can be a great choice for any kind of traveler due to their broad range of offerings, so there's sure to be something for everyone.
However, there are rules around receiving commissions if bookings are canceled, and you will only receive commissions once the traveler has completed their trip.
4. Amazon Associates Affiliate Program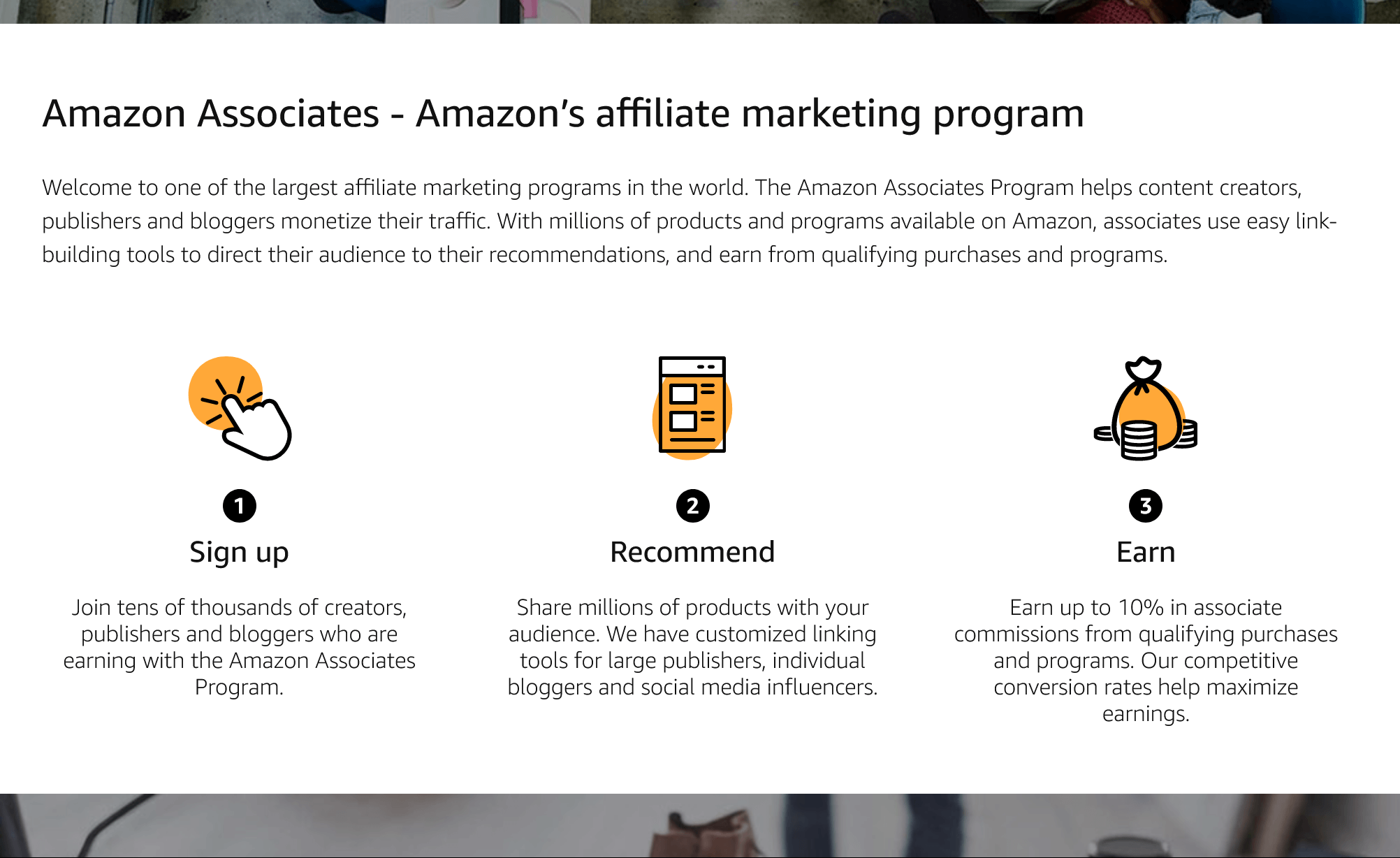 Amazon certainly isn't a travel-specific affiliate program, but if you're recommending a product then it's probably on there! 
The Amazon Associates program is a good option for those just starting up with affiliate marketing. You don't need to be too specialized or worry about your audience.
With Amazon Associates, you could be earning up to 10% on commissions with a (tiny) 24 hour cookie period. However, you should know that you can only earn on specific purchases or programs, and commissions will vary from category to category.
There's also an application review system to go through. If you're a content creator with a large audience or regular enthusiastic reviewer, you're more likely to be approved. 
There are multiple rules we'd definitely recommend checking out to see if you qualify before you take the leap and apply! 
Be wary if your brand image is either independent or premium, though, as aligning yourself with Amazon may turn off some of your readers.
5.  Eurail Pass & Interrail Pass Affiliate Program
Interrail is such an institution, it's even become a verb!
Young people in Europe talk about spending their summer "interrailing" around the continent. Eurail is how the company is known outside of Europe, but it's basically the same train pass. 
As a rail pass valid through 33 countries, Eurail offers incredible flexibility. This means that if your audience consists of young people whose plans change often or digital nomads who want as many options as possible, Eurail is a very solid affiliate partner. 
Mentioning Eurail to an audience of college and university-aged travelers in the spring months leading up to summer breaks will maximize the chance for you to earn a commission.
Eurail offers a 3% commission on ticket sales, and since most Eurail Pass travelers book their total tickets at one time, you could potentially make a significant amount per booking!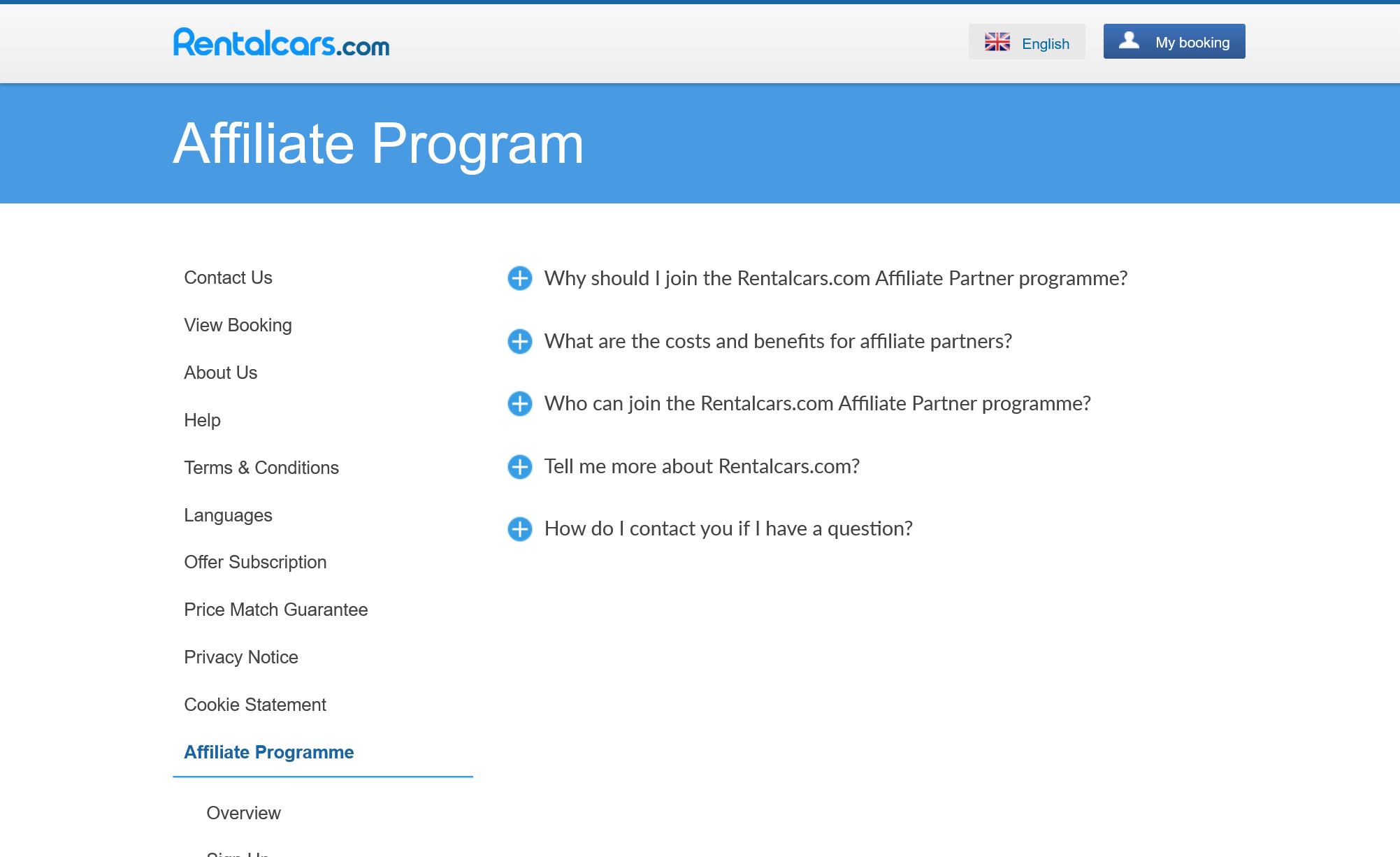 Rental cars have been somewhat overlooked by many travel bloggers because they're seen — rightly or wrongly — as something "real" travelers don't bother with. 
However, they're a huge part of vacations. With the price of flights higher now, road trips are on the rise.
RentalCars.com is the rental version of Skyscanner or Booking.com, a specialized search engine for the best comparison rentals. This means your commission is based on a percentage of what RentalCars.com earns — about 40%.
You'll earn more from bookings that last longer. If your blog features road tripping, or seeing several cities in one visit, then affiliating with RentalCars.com could work really well! In particular, families with kids are a great audience to target.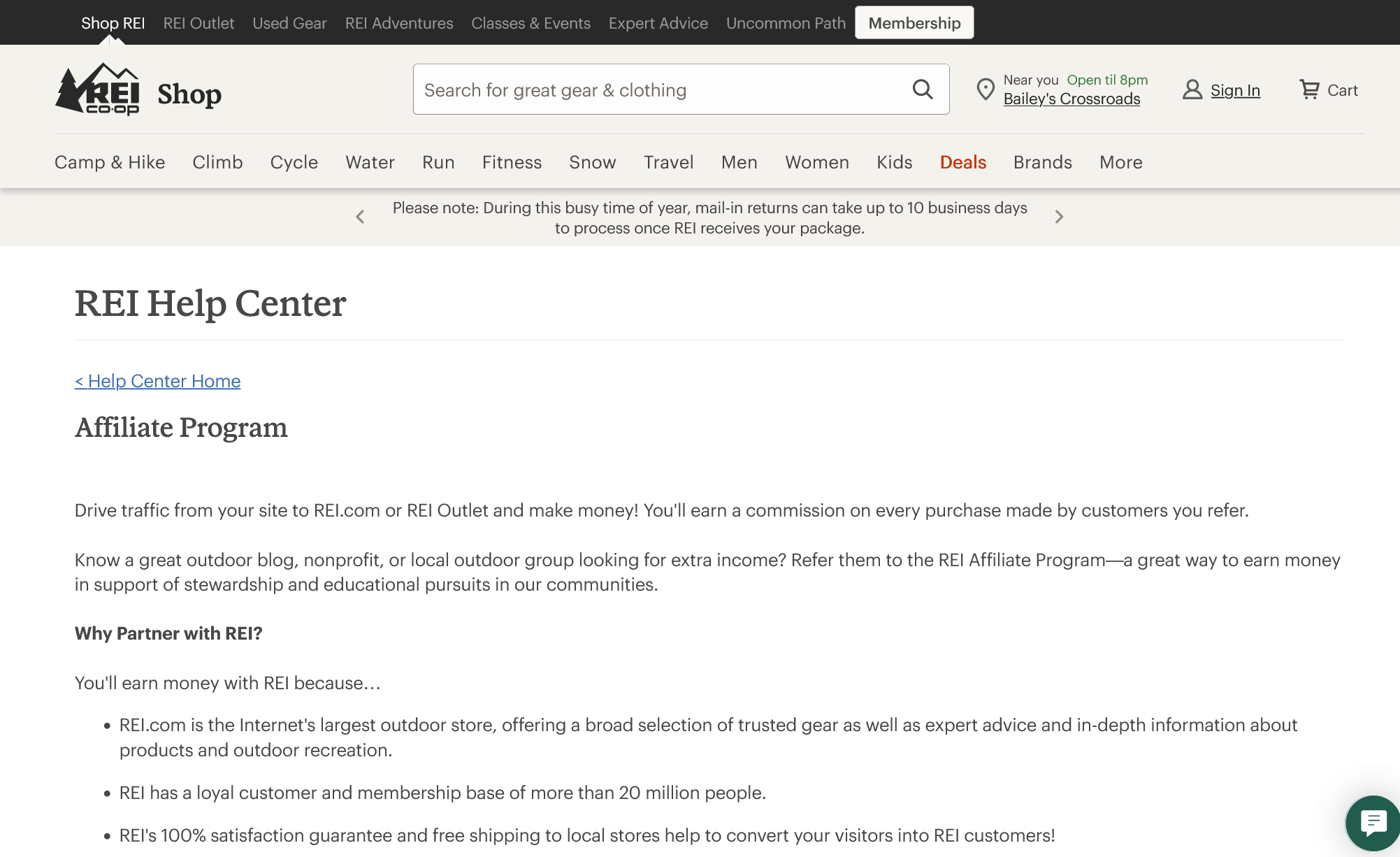 Not every travel affiliate program has to be about selling hotels, flights, or rental cars. 
REI is a respected name in outdoor gear. If you're an adventure travel blogger it can be one of the most lucrative programs to join.
REI is perfect for anyone with a well-established presence and outdoor angle. Your readers may not be climbing mountains, but if you are, then they'll trust what you have to say. 
For every click-through sale you'll receive a 5% commission. Not only that, but REI stocks over 200 products from high-end, recognisable brands. These include Patagonia, Arc'teryx, Black Diamond, and Columbia.
The REI affiliate program does have one downside: They're very picky about who they work with. 
This isn't the program for someone just beginning their travel blog, or only starting to take it seriously. However, if you can get a foot in the door, REI is a lucrative program to be part of!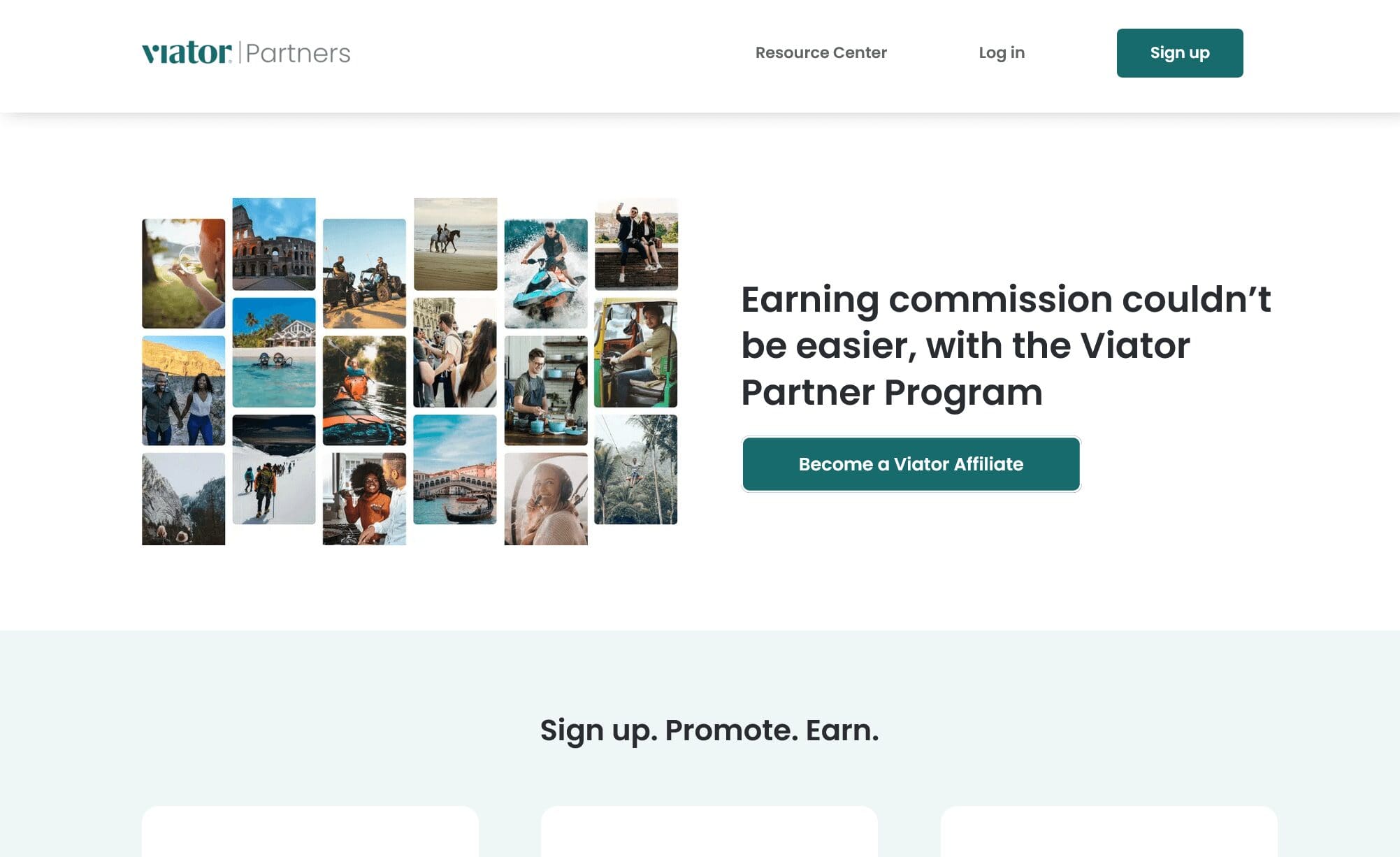 Viator has an affiliate program for booking travel experiences and tours, particularly in the USA and Canada. 
This may feel strange if you're a travel blogger based in the US– or with a large US-based readership– but there's certainly a market for tourists from other continents, as well as domestic tourism. 
In recent years, domestic tourism has boomed. By using this program, you'll be able to better monetize experiences you've had on a road trip or as a local exploring your own backyard. 
Since we all know the pain of international travel (especially in the last few years), you can tap into this for your local audience!
Viator offers a good percentage on affiliate commission of 8%, and their cookie duration is long at 30 days. This means you can make the most out of writing great articles that'll pop up in a potential customer's planning or research. 
The key to success is to be sure the tours and experiences you're plugging have great photos and reviews, especially if it's something you haven't personally experienced.
If focusing on writing for long-term travelers and digital nomads, then SafetyWing could be a great affiliate program to sign up with. 
Because they're focused on more than just vacations, SafetyWing offers both Nomad Insurance and Remote Health insurance. 
Remote Health has a 12-month policy, so you can keep earning for every installment — up to four times more than Nomad Insurance.
While the SafetyWing Ambassador Program can earn you a whopping 10% commission on referral sales, ranking for insurance keywords isn't easy. 
Plus, let's face it: Writing about insurance is way less fun than almost any other part of traveling!
However, if you've got a good following of people who live the "nomad" lifestyle, then including mentions about safety and healthcare in your long-form content will offer you as many chances as possible to earn commission.
Payouts are issued via PayPal, accessible once you've made at least $10 in commissions. As an ambassador, you'll also have access to a dashboard for reports.
Affiliate marketing is just one string you can add to your bow as a travel blogger. It may not fund your next flight fully, but every little bit helps! 
Make sure you do some research into who your readers are, and where they're likely to spend their money before aligning yourself with a particular affiliate program. 
You'll want to pick the best one for your audience in order to not waste your time or alienate your audience.
Overall, no matter what choices you make, the key to success will lie in making sure you're still seen as a trusted authority in the big wide world of travel!