Teachable offers users more than simply a course-building tool. The platform is an all-in-one online learning management system allowing course developers and coaches to build their courses and programs, market them and sell them all in one location. Creators can assemble engaging courses and coaching content in various styles and structures, complete with videos, lectures, and quizzes, selling them directly to students on the platform.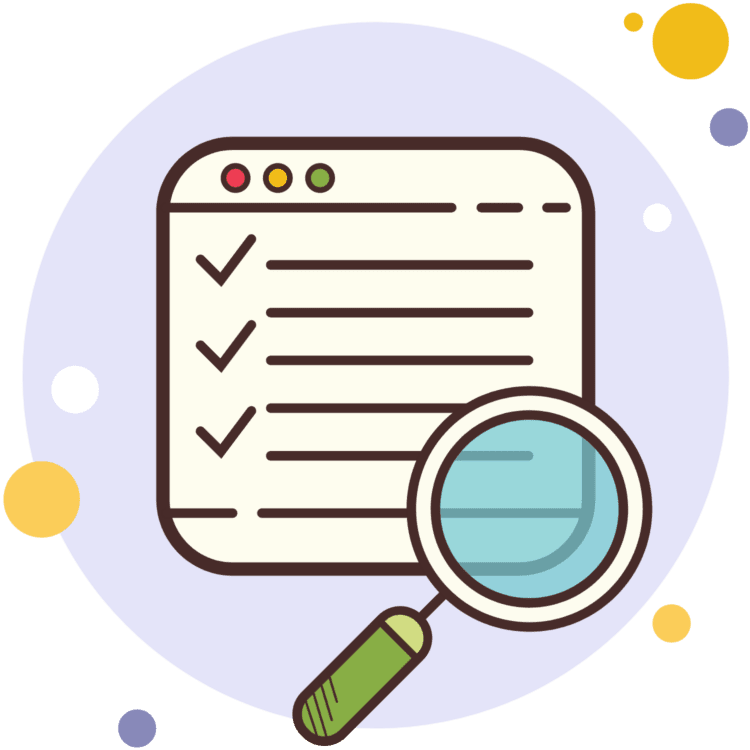 View all of the online course platforms reviewed by Blogging Guide.
Ease of Monetization

Platform Stability

Integration with Self-Hosted Blog

Publishing Tools

Writer Support
Platform Details
Name: Teachable
Date Founded: 2017
Website: Teachable.com
Teachable was founded by Ankur Nagpal in 2013. Since 2015, Teachable has helped over 100,000 creators sell more than $1 billion in online courses to millions of students across the globe. In 2020 alone, the platform hosted 155,000 new courses, along with 15,000 new coaching products, and has seen massive growth since.
Teachable FAQs
This section contains answers to some of the most frequently asked questions about Teachable.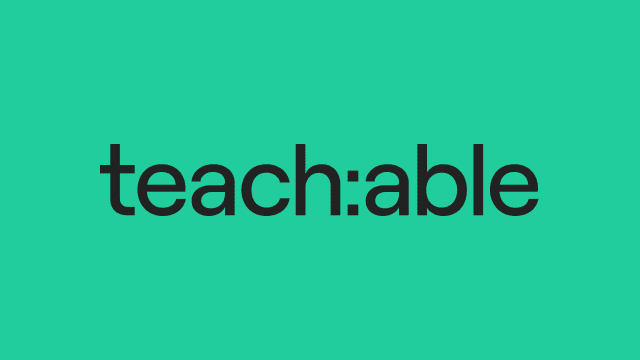 What is Teachable?
Teachable is a platform dedicated to selling online courses and coaching. Creators can sell ebooks and services as course add-ons and set up workshops and conferences.
Teachable Schools vs. Teachable Courses
Teachable Schools
Your Teachable school is the main website on which your products are hosted. You can customize your school however you want, but usually, you'll have the following pages:
Homepage – You can customize this page with our page editor to include information such as your your school name, heading, and description, and a list of your school's featured courses.
Privacy Policy/Terms of Use – Teachable has default versions of these, but you can customize them to your liking. Links to these are found in the footer area.
Product Directory – This is the "All Courses" page, available in your top navigation bar. On this page, users will see a list of all your published products. (These can be sorted by Author and Category.)
Custom Pages – If you want to make other school-related pages (like an About page), the Teachable interface makes it easy to do that.
Here's an example of what your school's homepage can look like:
NOTE: You can create as many schools as you want, but each school has its own plan and is paid for separately.
Teachable Courses
Courses are the actual packages of content that students will purchase. They can include video lectures, audio files, downloadable PDFs, forms, quizzes, and more. You can sell courses individually or group them together in bundles.
NOTE: You can create an unlimited amount of courses in your school. 
Courses all have their own unique sales pages, where students can read all about that specific course and enroll in it: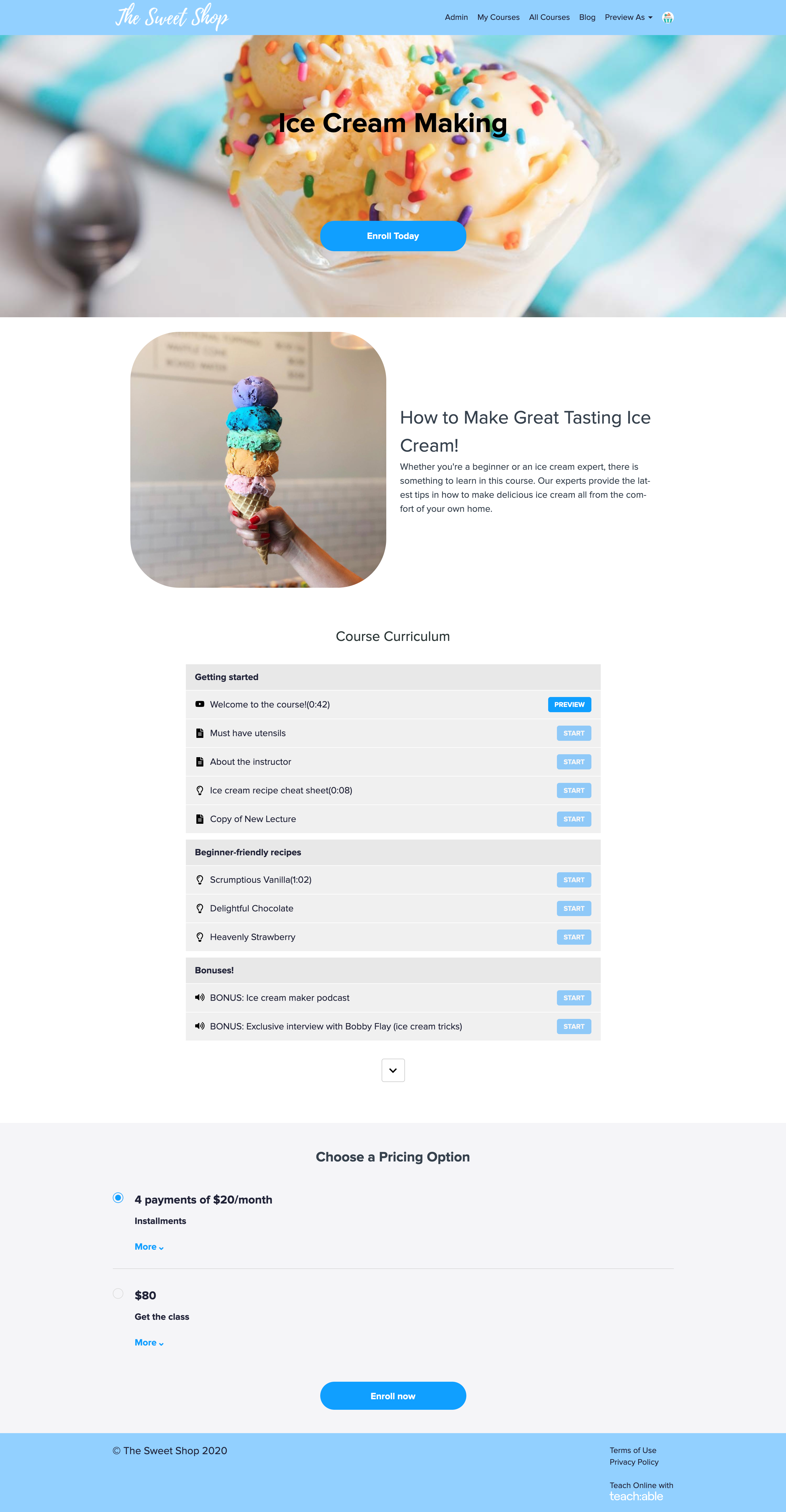 Benefits and Limitations of the Teachable Free Plan
The Free plan offers a great way to learn about the platform and how it can best organize your content. Consider using the Free plan to launch your business and gain students. Then, when your business is up and running, move to a paid plan to gain more features and take your enterprise to the next level.
While on the Free plan, you will have access to a limited number of features, including:
Unlimited students – there is no cap for the number of students that can enroll in your course.
One published course – while you can create an unlimited number of courses, only one can be published at a time (unlimited on paid plans).
Upload 10 videos – upload up to 10 total videos in your course lectures across all courses (unlimited on paid plans).
Benefits of Upgrading on Teachable
When you've got a handle on the Teachable platform, successfully launched your school and gained students, it might be time to think about upgrading your plan. You might also realize that you're missing some key features that could help you sell more before you launch. Or you might have successfully marketed your online business and realized that the Free plan no longer fits your needs. Whatever your reason, it's easy to upgrade your plan when you're ready.
By upgrading, you'll gain access to multiple features including:
Access to Teachable's API
Multiple admin accounts
Drip content
Graded quizzes
Course compliance
Course completion certificates
3rd party integrations
Course coupons
Affiliates for your products
Upsells
Order Bumps
Course reporting tools
Custom user roles
User Tagging
Group coaching calls
Live Chat support (for Pro and up schools)