Canva is a graphic design platform that allows users to create social media graphics, presentations, posters and other visual content. It is available on web and mobile, and integrates millions of images, fonts, templates and illustrations. Bloggers love using Canva because it allows them to create sleek, custom graphics which can be easily formatted with just a few clicks and WYSIWYG drag and drop functions. Canva offers all these features with its free plan, and even more features with Canva Pro.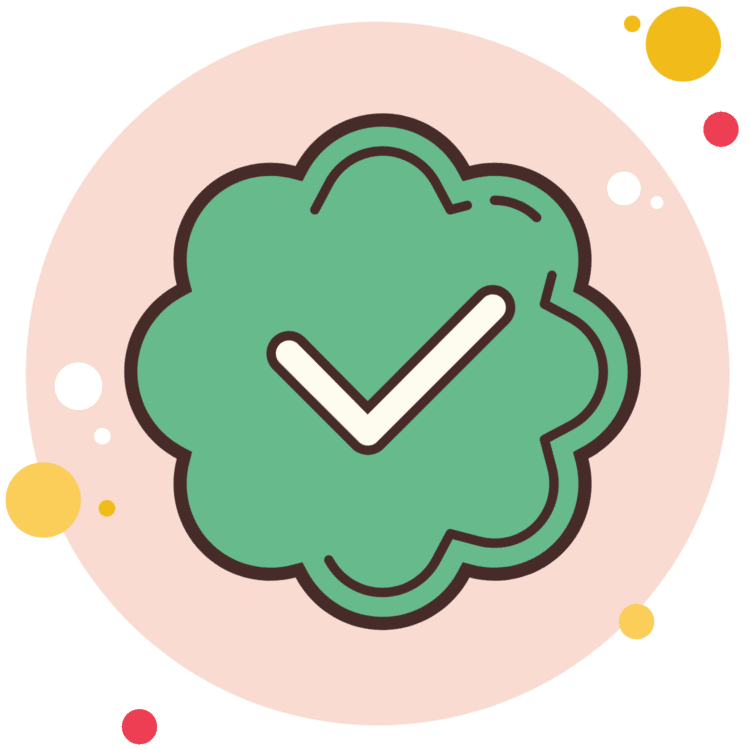 Explore our comprehensive Canva design tutorials to take your design to the next level!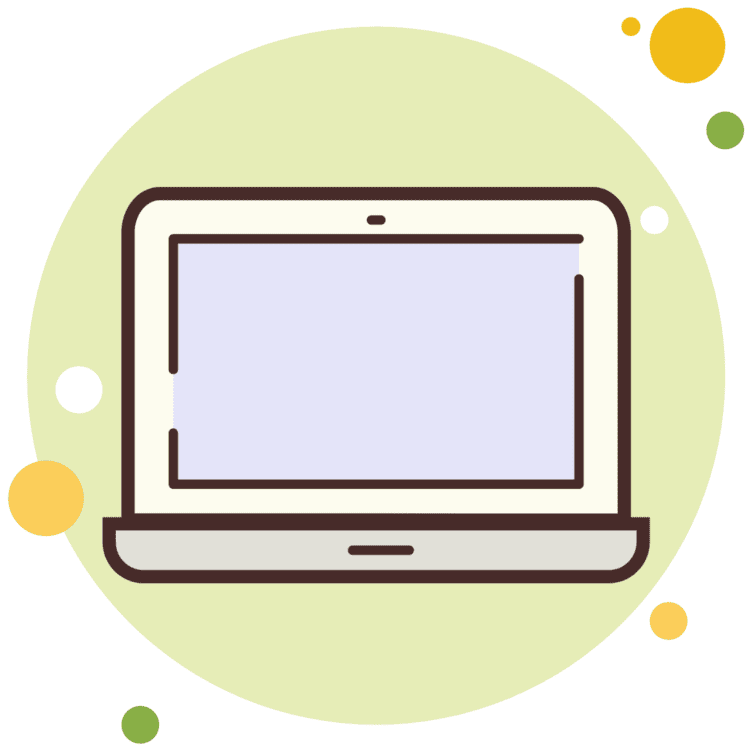 Canva Pro has beautiful design templates and tools to boost your workflow. Try It free today!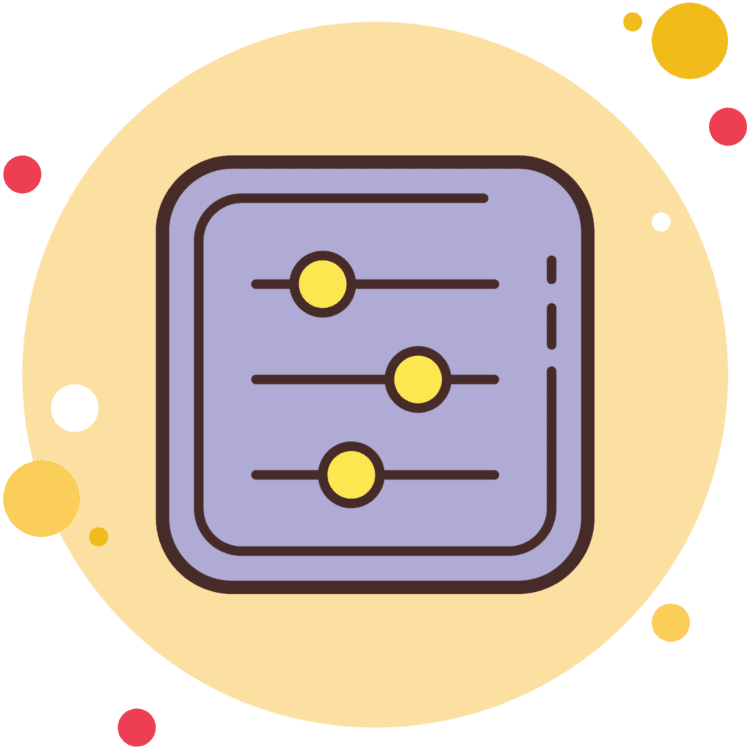 Check out Blogging Guide's custom Canva templates available on Etsy which can easily be edited by anyone!
Ease of Use

Tools in Free Version

Canva Pro Features

Social Media Integration

Usefulness for Bloggers
Platform Details
Name: Canva
Date Founded: Jan 2012
Website: www.canva.com
Canva was founded in January 2012 in Sydney, Australia by Melanie Perkins, Cliff Obrecht and Cameron Adams. In May 2019, the company announced acquisitions of Pixabay and Pexels. These sites allow individual photographers to share their work for free, and the photos can be used by Canva users in their designs.

Disclosure: Some of the links below are affiliate links, meaning that at no additional cost to you, I will receive a commission if you click through and make a purchase. For more information, read our full affiliate disclosure here.

If you don't already have Canva, try it for free! Canva makes it ridiculously simple to create blog banners, edit photos, and design social media marketing content. It is also one of the few blogging tools that I use on a daily basis.
CASEY BOTTICELLO
Founder, Blogging Guide
Canva FAQs
This section contains answers to some of the most frequently asked questions about graphic design platform, Canva.
What is Canva?
Canva is a multimedia design solution that can be used to create a variety of digital content for web or print usage. The software simplifies graphic design for people of varying design skill levels, from beginners to experts. You can use the software to create all types of visual content, whether for social media, blogs, web design, events, and print. The browser-based tool offers an easy-to-use drag and drop interface, as well as millions of free and paid design templates, pre-sized social media templates, stock images, fonts, illustrations, and other graphics.
Based in Sydney, Australia, the company was co-founded in 2012 by Melanie Perkins, along with Cameron Adams, and Cliff Obrecht. Since launch, Canva has grown substantially to over 30 million active users per month. Over two billion designs have been created on the platform to date, with an average of about 140 million being made per month. In addition, the website is now available in dozens of languages, More than 55% of users utilize Canva in non-English languages.
What is Canva Pro?
Canva Pro is a premium version of Canva, it comes with far more helpful benefits including 400,000 free photos, premium templates, team functionalities, unlimited storage, create transparent backgrounds, resize your designs, and much much more.
Many of you may know what type of designs you can make with it, but for those who are new may know that you can get layouts for almost any designs.
Whether it's a social media post, presentation, invitation, documents, blog banner, and so much more, they got it ready for you with the perfect dimensions.
Who uses Canva?
Canva users range from individuals working on DIY design projects to professional social media marketers working for small businesses. Full-fledged experts at large design agencies can also use Canva to collaborate with their teams on various visual branding projects. It is also suitable for bloggers looking to add visual oomph to their articles and posts.
What are some of the most common graphic design uses of Canva?
Adding photo filters: Canva allows you to do basic photo editing and retouching to create images that look stunning on Instagram and other graphic-intensive platforms.
Creating image quotes: Image quotes are used widely on Facebook, Twitter, Instagram, and on many blogs. Canva makes it easy to create them using a variety of templates.
Making branded images: Adding your logo, hashtags, website URLs, social media handles and other branding marks to your images can be done using Canva. This allows you to create images that promote brand awareness.
Cover images: Social media marketers and web designers can use Canva to create cover images for social pages, including Facebook and LinkedIn, as well as eye-catching web banners.
Pinterest images: As a highly visual platform, Pinterest pages demand beautifully-designed graphics that attract viewers to click. Canva offers numerous pre-made Pinterest graphics that can be used to create product pins, pins for blog posts, and other related content.
Instagram Stories: With Instagram being another graphics-heavy platform, many of its users rely on Stories marketing to engage their audience. Canva simplifies the process of making Stories by offering hundreds of templates optimized for Instagram.
Where can I buy Canva templates?
Blogging Guide offers a number of Canva templates for sale on our Etsy shop. These templates are useful for social media posts, blog posts, custom article graphics, and even posts designed to help specific professionals (such as realtors).
Where can I get free Canva templates?
Outside of Canva itself, it is hard to find high quality Canva templates that are free to download. That is why Blogging Guide has begun offering custom free Canva templates, which can be downloaded and edited by anyone!
What font should I be using in my Canva design?
Canva offers thousands of free fonts, so you'll have plenty of options. The best Canva font for your particular design will likely vary based on the style of design you are going for. We have put together a comprehensive list organizing the best Canva fonts by style and use case.
Canva is an amazing graphic design tool. One of the best features of Canva is its custom elements.
Elements are available in the free version of Canva, and there are even more elements in Canva Pro.
Canva elements are divided into several categories, including Lines, Shapes, Frames, Stickers, Charts, Grids, and Gradients.
Canva elements can be either static or animated. some are created by Canva, others are submitted by third-party graphic designers.
Canva elements are a great way to customize any image or graphic design.
However, as anyone who has ever searched for elements in Canva knows, it is very hard to find some of the best elements and many of these hidden gems are buried deep in the Canva search.
Two of the best ways to find these Canva elements is to search using secret Canva brand codes or to search using keywords, which will group images by style and designer.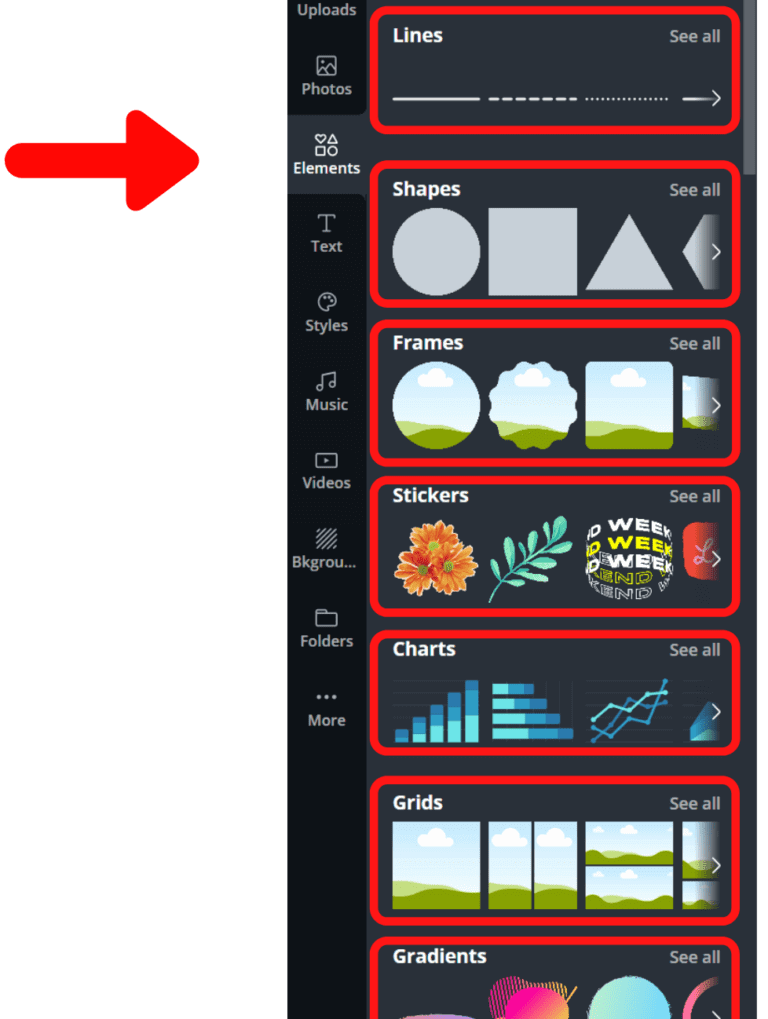 The image below depicts two similar scenes: a group of six people sitting around working at a desk or on their laptop. Each of the six people is a unique element.
However, while the two scenes depict the same general scenario, the "Before" image consists of six images from different themes. The "After" image contains six images from the same theme.
The result is that the image with images from the same theme appears far more professional and cohesive than the image with 6 unique themes.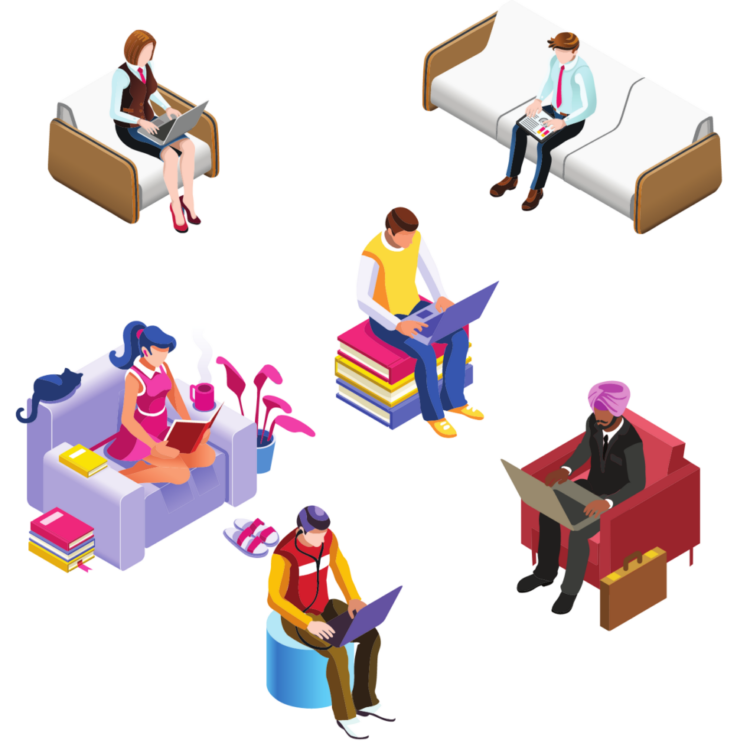 So how can you find matching image elements in Canva? Below are several secret brand codes and keyword search phrases, along with a sample of the images contained within that theme. To use these codes, just copy and paste the codes into the Canva element search bar.

Sample Canva Element Codes
brand:BADeGZOX6Sc
These images were created by Sketchify. This Canva element code includes a wide range of custom elements. You can scroll through their elements manually to finding matching images, but in this case, Sketchify has so many images, that it is easier to find a single image you like and find others like it.
If you are trying to find images that contain a similar theme (from the same designer or across all of Canva), hover your mouse over an image from the search result, click the three dot icon, and then select the "see more like this" button.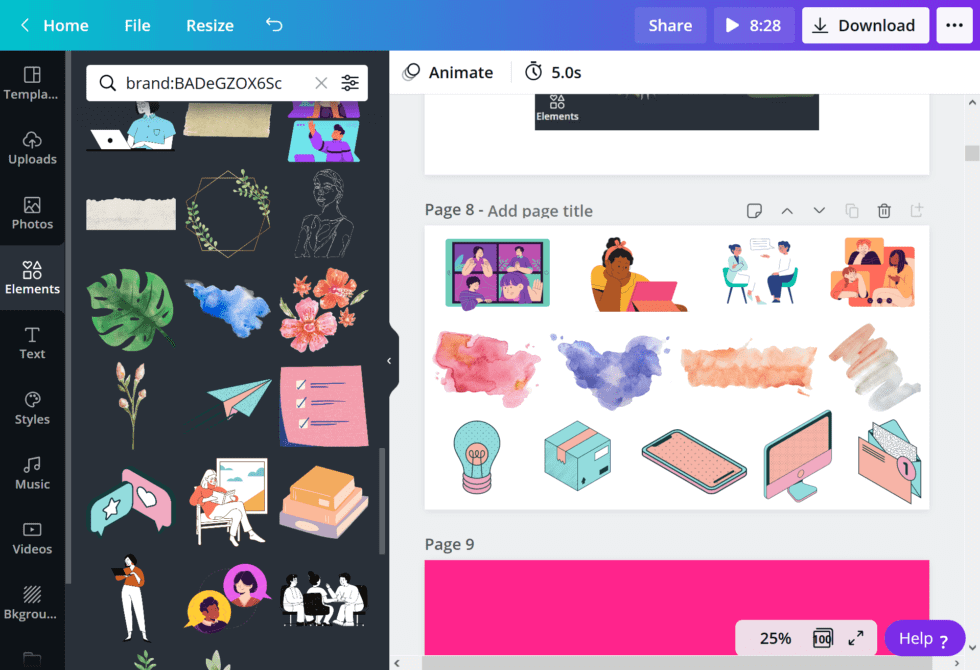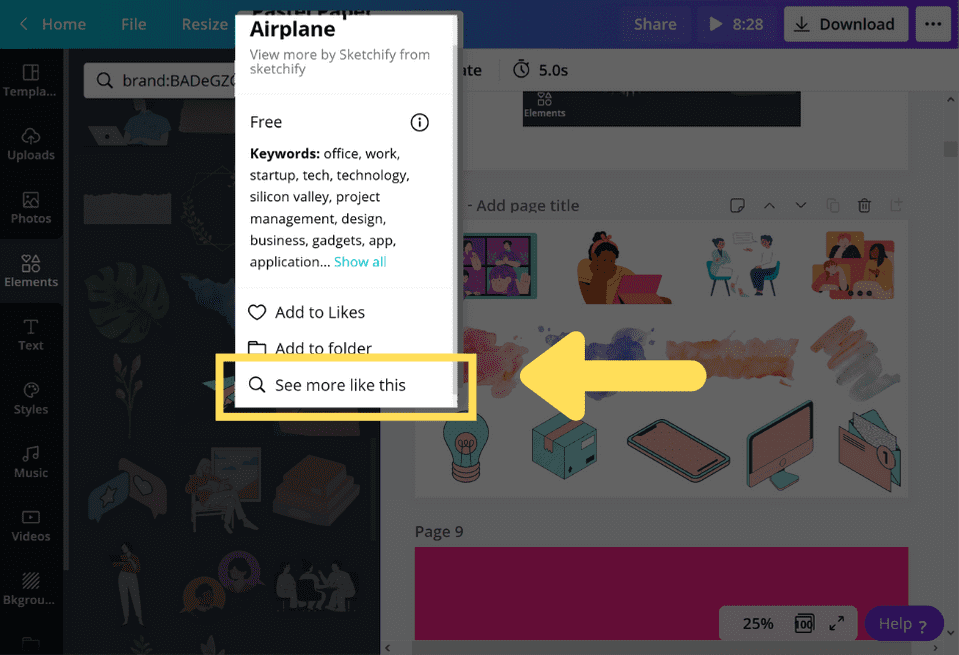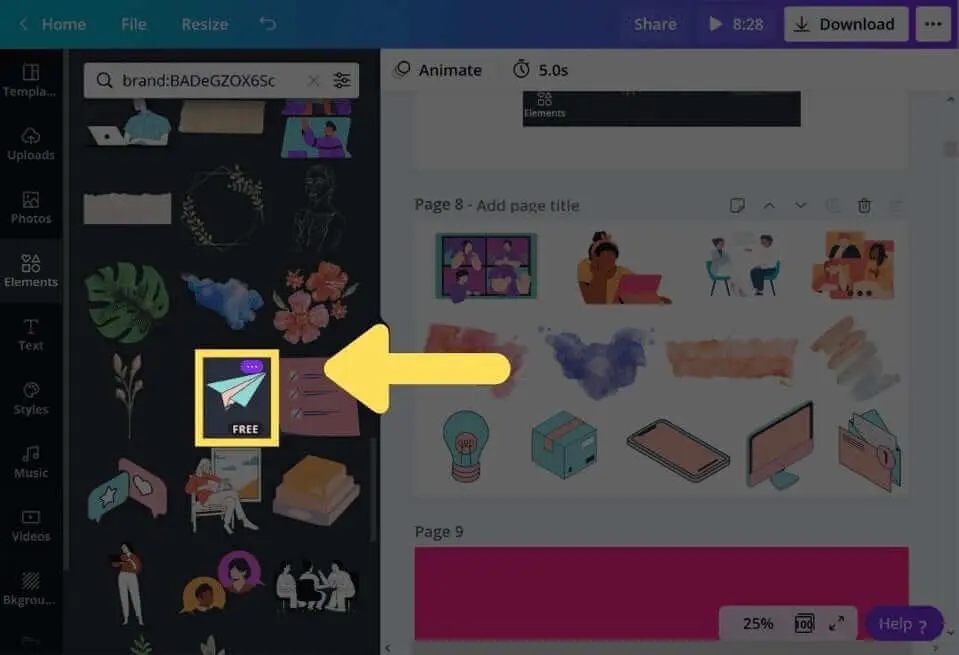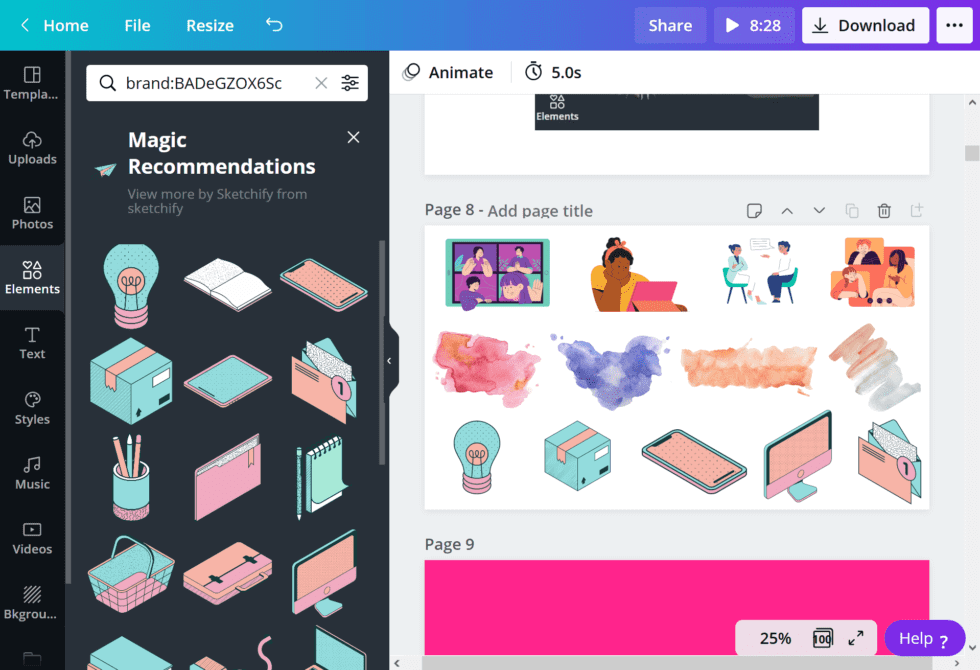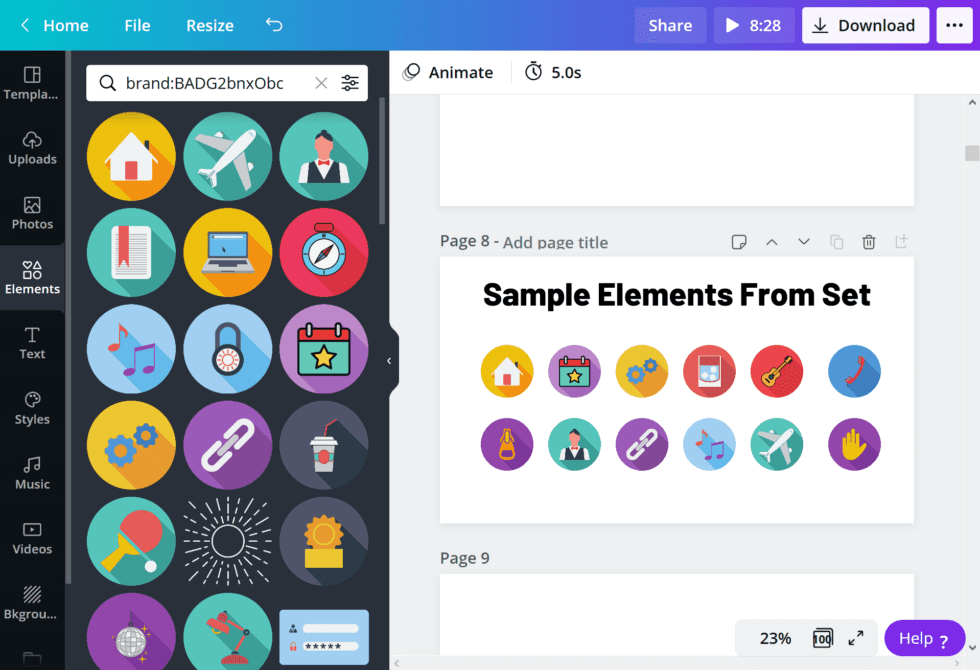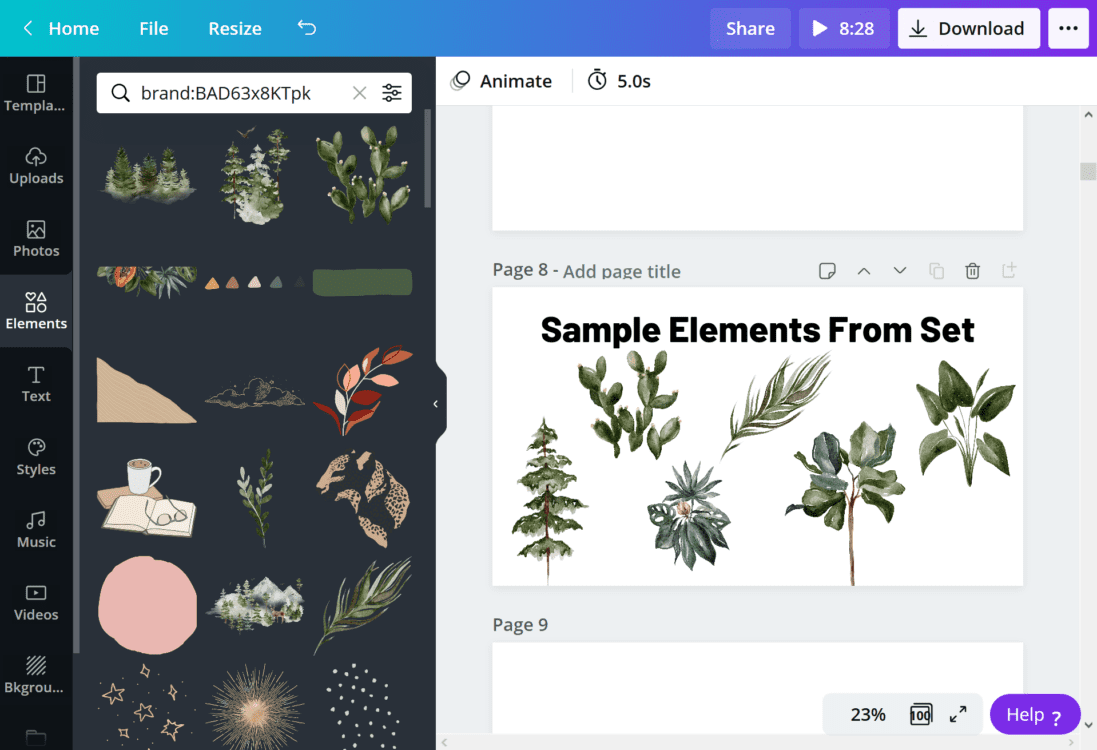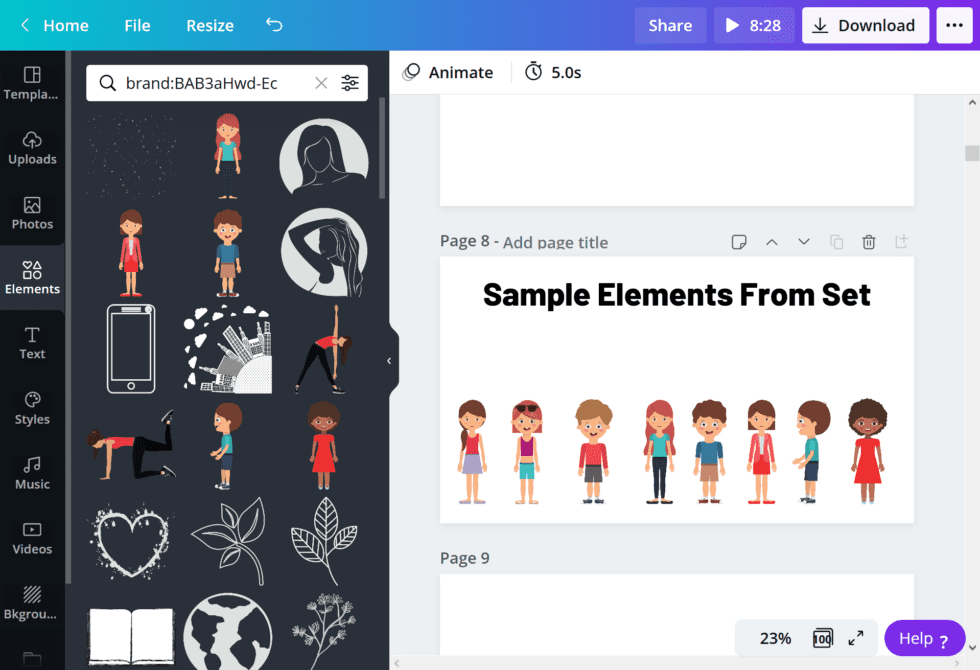 brand:BAAAAP7rQ8M or brand:BAAMOuJH0Ec
Canva (Free) vs. Canva Pro
100+ design types (social media posts, presentations, letters, and more)
Hundreds of thousands of free photos and graphics
Invite members to your team
Collaborate and comment in real-time
Everything offered in the free plan, plus:
Create multiple Brand Kits and upload your own fonts and logos
One-click design Magic Resize
420,000+ free templates with new designs daily
75+ million premium stock photos, videos, audio and graphics free-to-use
Save designs as templates for your team to use
Schedule social media content to 7 platforms
Blogging guide offers a number of custom Canva templates for sale through our Etsy shop:
Blogging Guide also offers a number of free Canva templates, designed to help writers, designers, and other creators improve their graphic designs: