How to Create an Instagram Puzzle Feed with Canva

Disclosure: Some of the links below are affiliate links, meaning that at no additional cost to you, I will receive a commission if you click through and make a purchase. For more information, read our full affiliate disclosure here.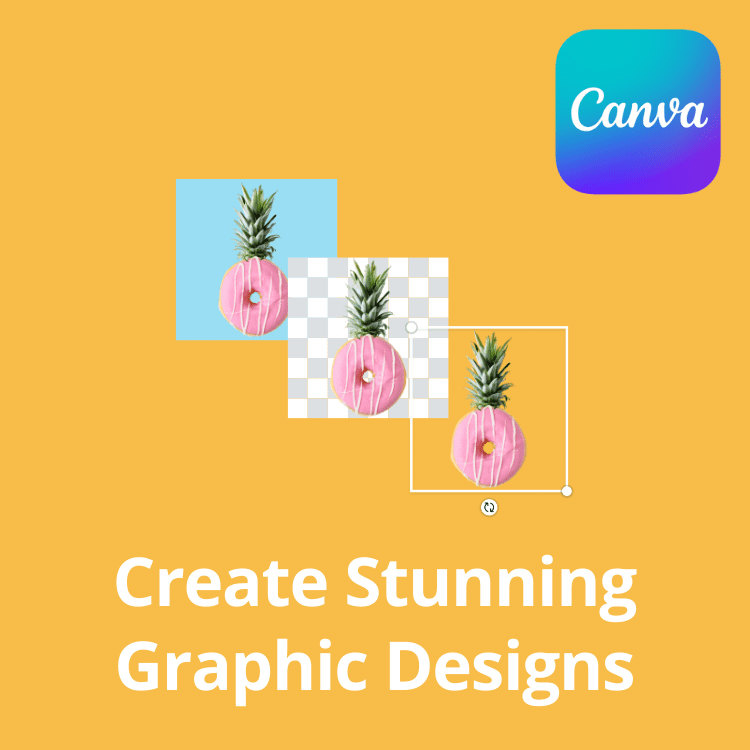 If you don't already have Canva, try it for free! Canva makes it ridiculously simple to create blog banners, edit photos, and design social media marketing content. It is also one of the few blogging tools that I use on a daily basis.
CASEY BOTTICELLO
Founder, Blogging Guide
Have you ever peeked at the Instagram profile of someone and wondered how they made such a clean, professional feed? You may have looked at an account managed by professional graphic designers in certain situations.
These eye-catching feeds can be developed by the average creator, with some careful planning. These are called 'Puzzle Feeds'. In this tutorial, we will teach you how to create an Instagram puzzle feed with Canva and additional free software.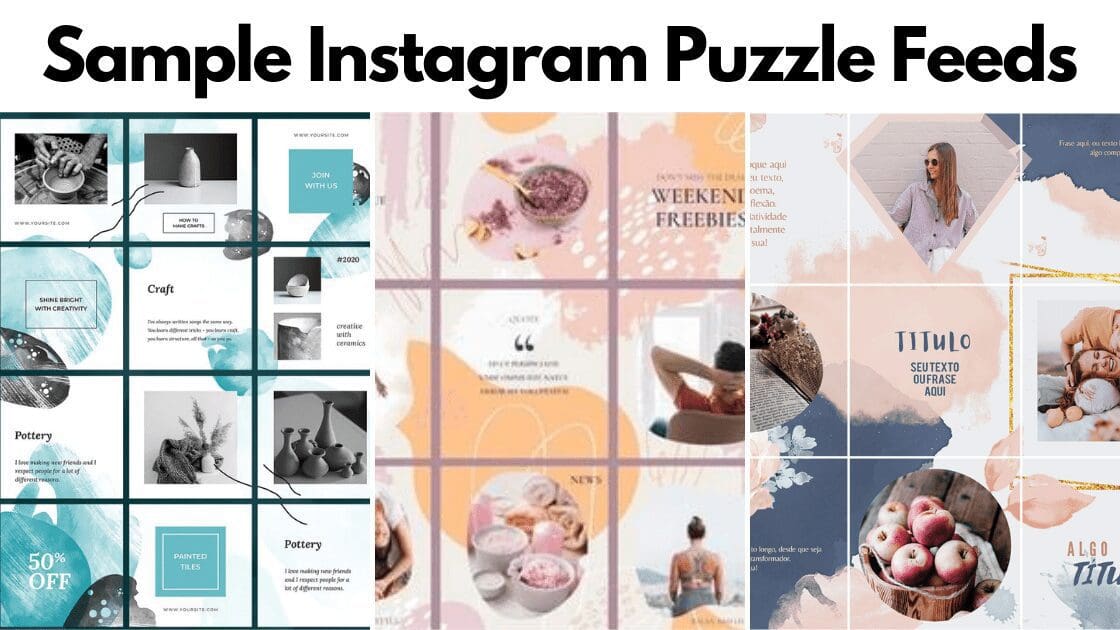 First of all, Let's see what 'Puzzle Feed' actually is.
If you desire to show your brand or business personality, you need to make your feed appear more professional. that's where an Instagram 'Puzzle Feed' is needed.
You can build a bigger image, break it into smaller photos and submit them in the proper sequence by using a little ingenuity and planning. This will arrange your feed and make your brand identity visible and attractive.
Now, let's start making amazing and professional-looking puzzle feed posts using a free tool – Canva for totally free!
Log in to your Canva account using your email.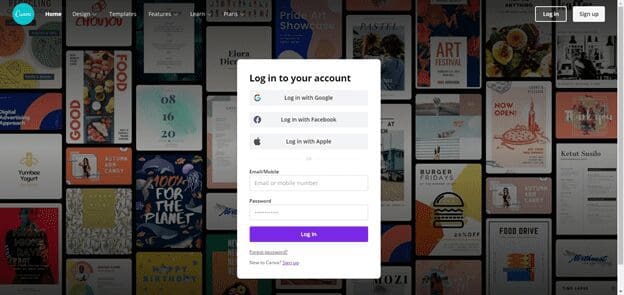 How to Create a Puzzle Feed in Canva
Note: Before creating your design you will need to enter the correct image dimensions in Canva.
Go to Create Design Option and enter the size – 3240 x 3240. Usually, the size – 1080 x 1080 is recommended for any Instagram feed post. But here we are going to convert a single picture into the puzzle piece form, and these pieces are going to be posted as individual posts on the feed. So we have to use the size of 3 posts for one picture.
1. Add 3 x 3 Grid to Design
Go to the 'Elements' menu from the left sidebar and search for the grids. Look for a 3 x 3 Grid from the result and select it.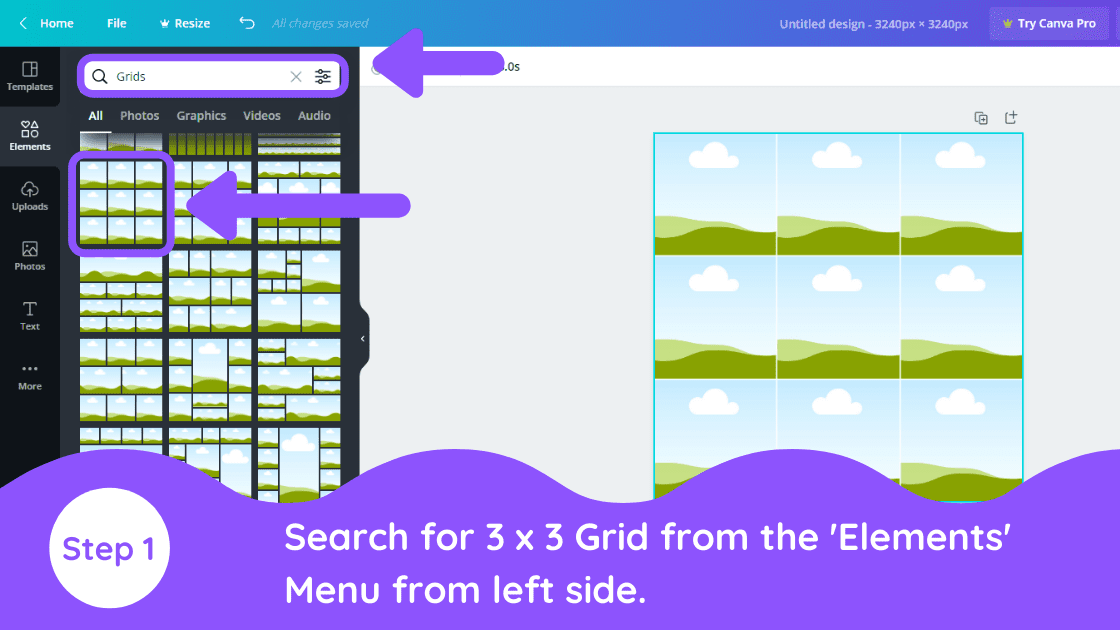 2. Add Dotted Line Element to Border
This grid element will help us to define the outline of the puzzle. So all we need to do is use a dotted line element to trace the border of the grid we have selected.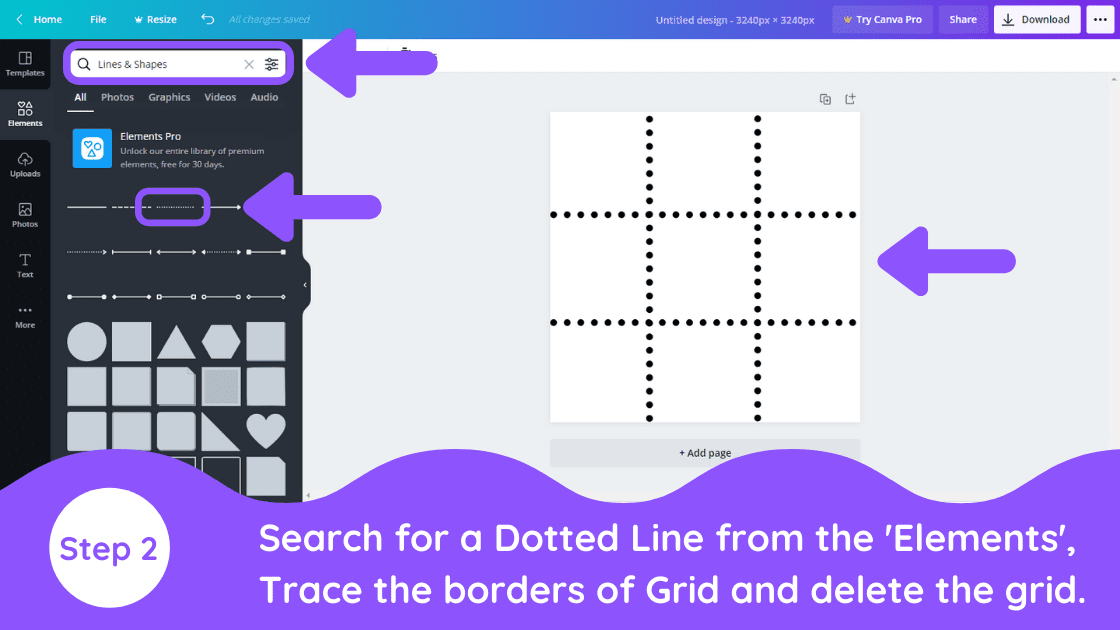 3. Add Brand Images to Each Square
This will give us a raw look of our puzzled picture. Now you need to show your creativity by putting different pictures of your brand and fitting them in the form of a Grid that fitting it can look like a single picture.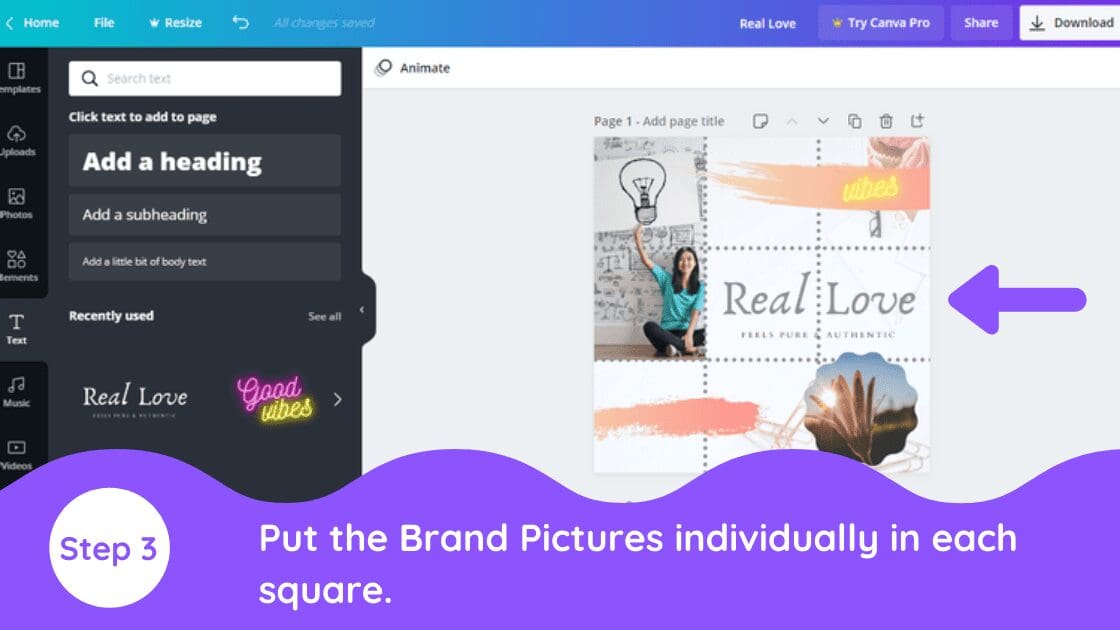 4. Split Puzzle Using Pine Tools
Now, your puzzle is ready, but it's still in one piece. So we need to split it up. So first, you need to download your picture and use a tool called Pine Tools.
All you need to do is open the tool and upload your picture there, use the option of Split. Please make sure that you have set the split by blocks – 3. So you will have 3 x 3 individual images out of one picture.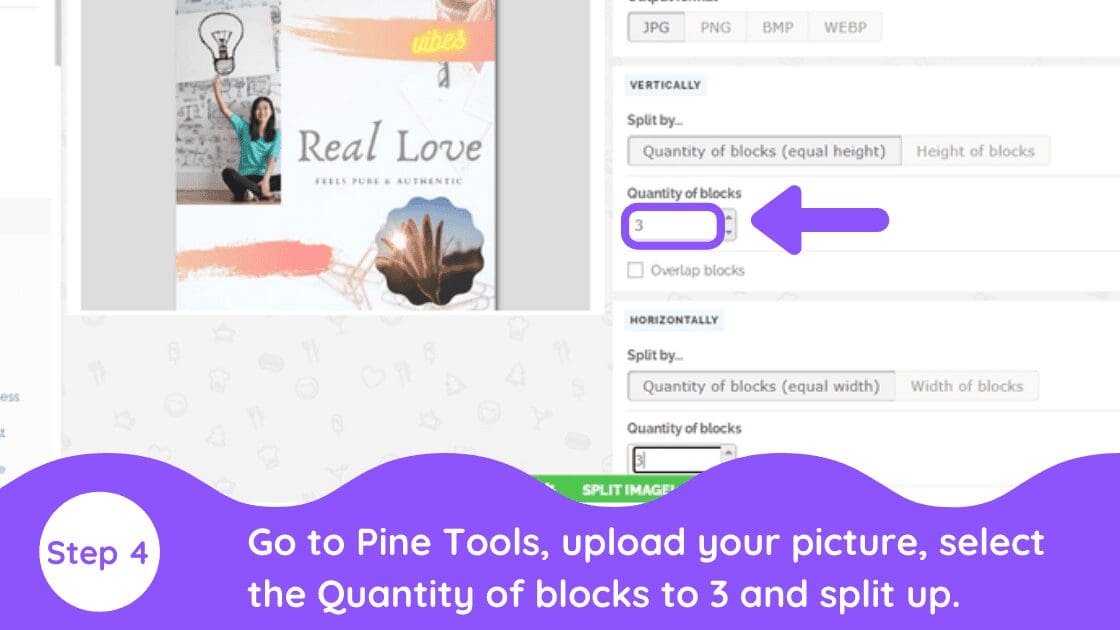 Finished Product
Make sure that you start from the last square when uploading the photos on Instagram. The most important figure is the name of this picture file.
Remember this practice makes it perfect. So keep trying different things and elements to make it look more professional.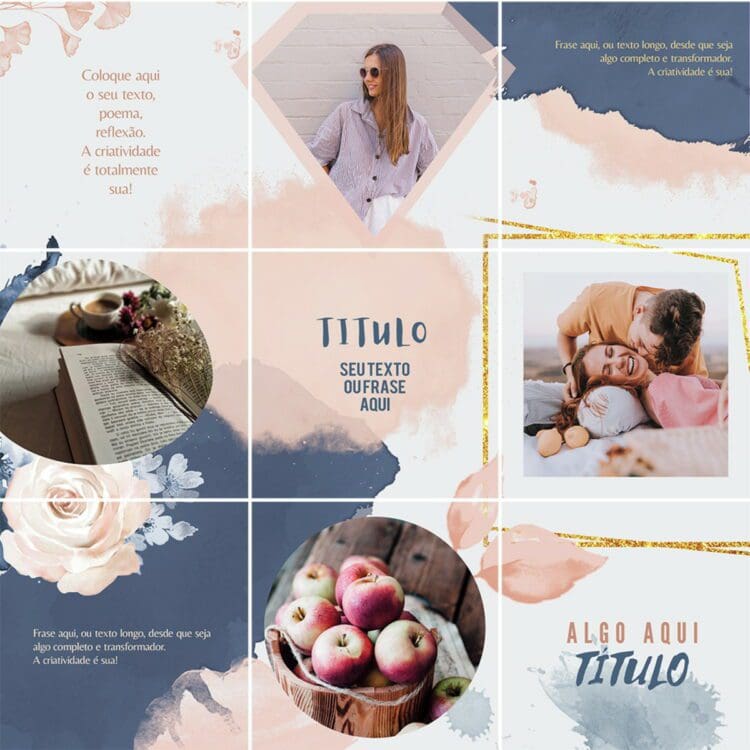 Canva is a great free graphic designing tool for beginners as well as professionals providing infinite number of features for you to boost your career. I hope this tutorial assisted you in creating an Instagram puzzle effect in Canva. Click here to read our comprehensive Canva Guide. If you are interested in downloading Canva or trying Canva Pro for free, click here. Below are several related Canva tutorials that you might find useful: