How to Fix Blurry Images in Canva
Disclosure: Some of the links below are affiliate links, meaning that at no additional cost to you, I will receive a commission if you click through and make a purchase. Read our full affiliate disclosure here.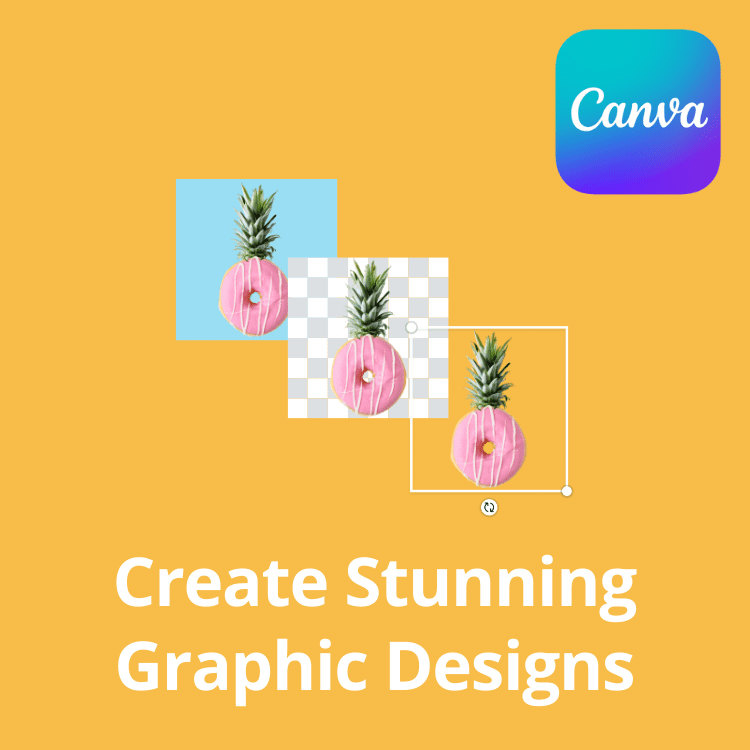 If you don't already have Canva, try it for free! Canva makes it ridiculously simple to create blog banners, edit photos, and design social media marketing content. It is also one of the few blogging tools that I use on a daily basis.
CASEY BOTTICELLO
Founder, Blogging Guide
Great graphic design is the secret super power behind many content creators. However, for many content creators, graphic design is either too time consuming to tackle or too expensive when outsourced to professional designers. Luckily, Canva has made creating your own custom designs much easier. In this tutorial, our team of design experts will cover how to fix blurry images in Canva.
How to Fix Blurry Images in Canva

If your final Canva design (when viewed after downloading image), appears blurry, pixelated, or the layout is different than your original design, here are some tips and steps to help you fix the problem.
The first solution offered in this article is the quickest fix for images that are randomly appearing blurry after being downloaded from Canva.
However, you can oftentimes fix your image by adjusting the underlying image settings, filters, and other factors, as described in the subsequent steps below:
1. Use the "PDF Conversion Hack"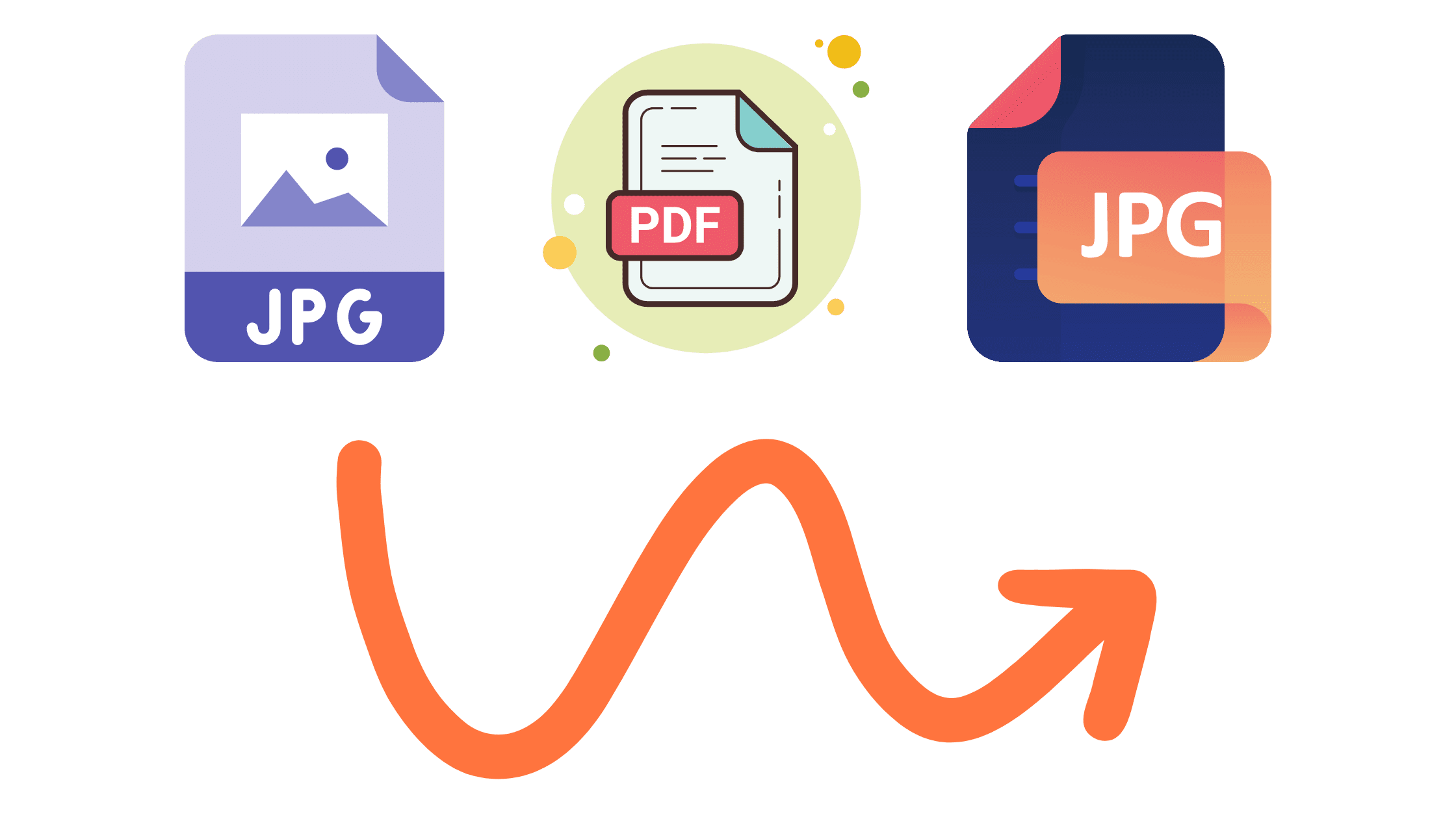 Although it may sound counterintutive, one of the best ways to fix most blurry images in Canva is to use (what I call), the "PDF Conversion Hack." The PDF Conversion hack is simple:
1. Save your Canva design as a PDF file: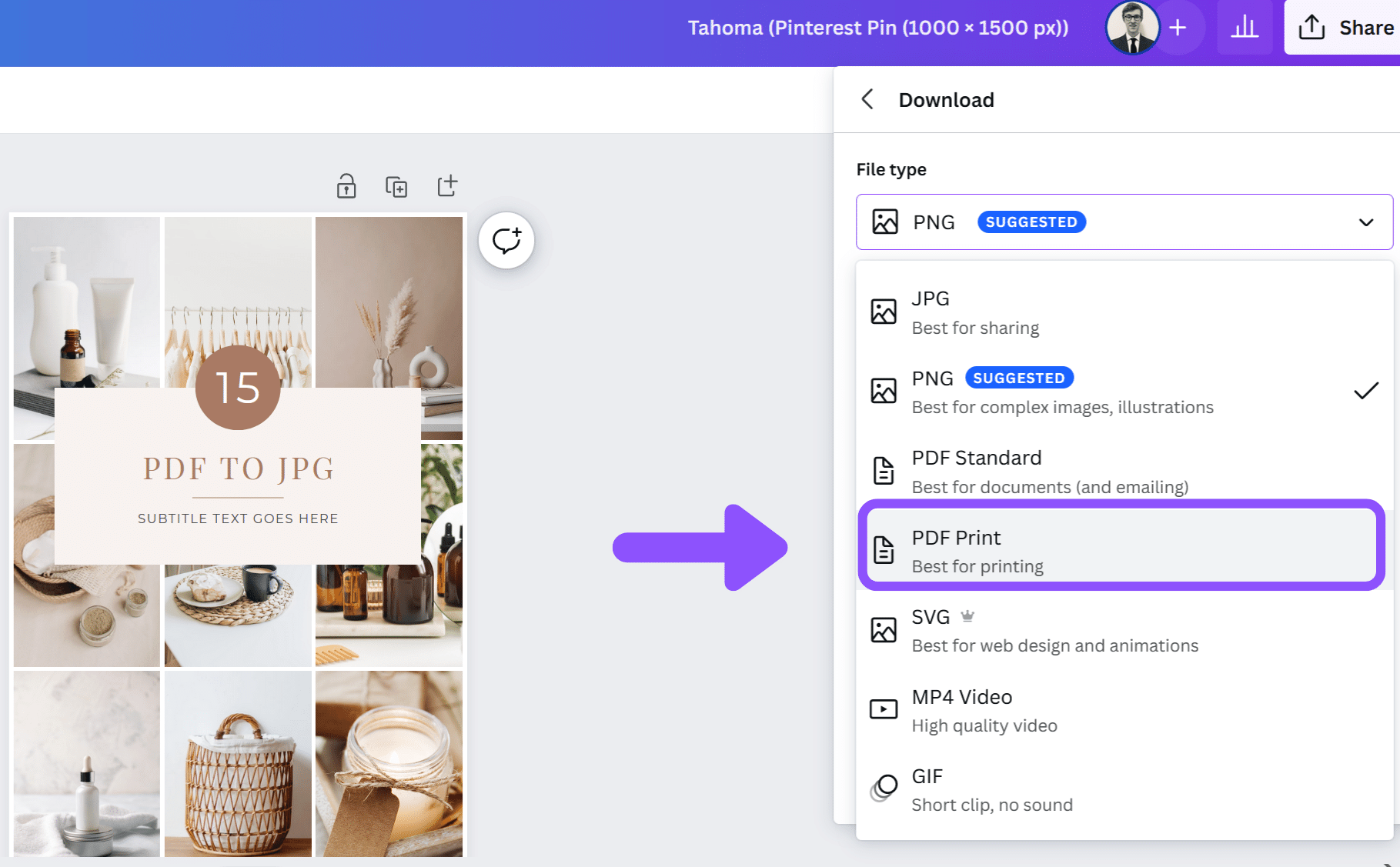 2. Upload PDF to a free PDF Converter (such as SmallPDF):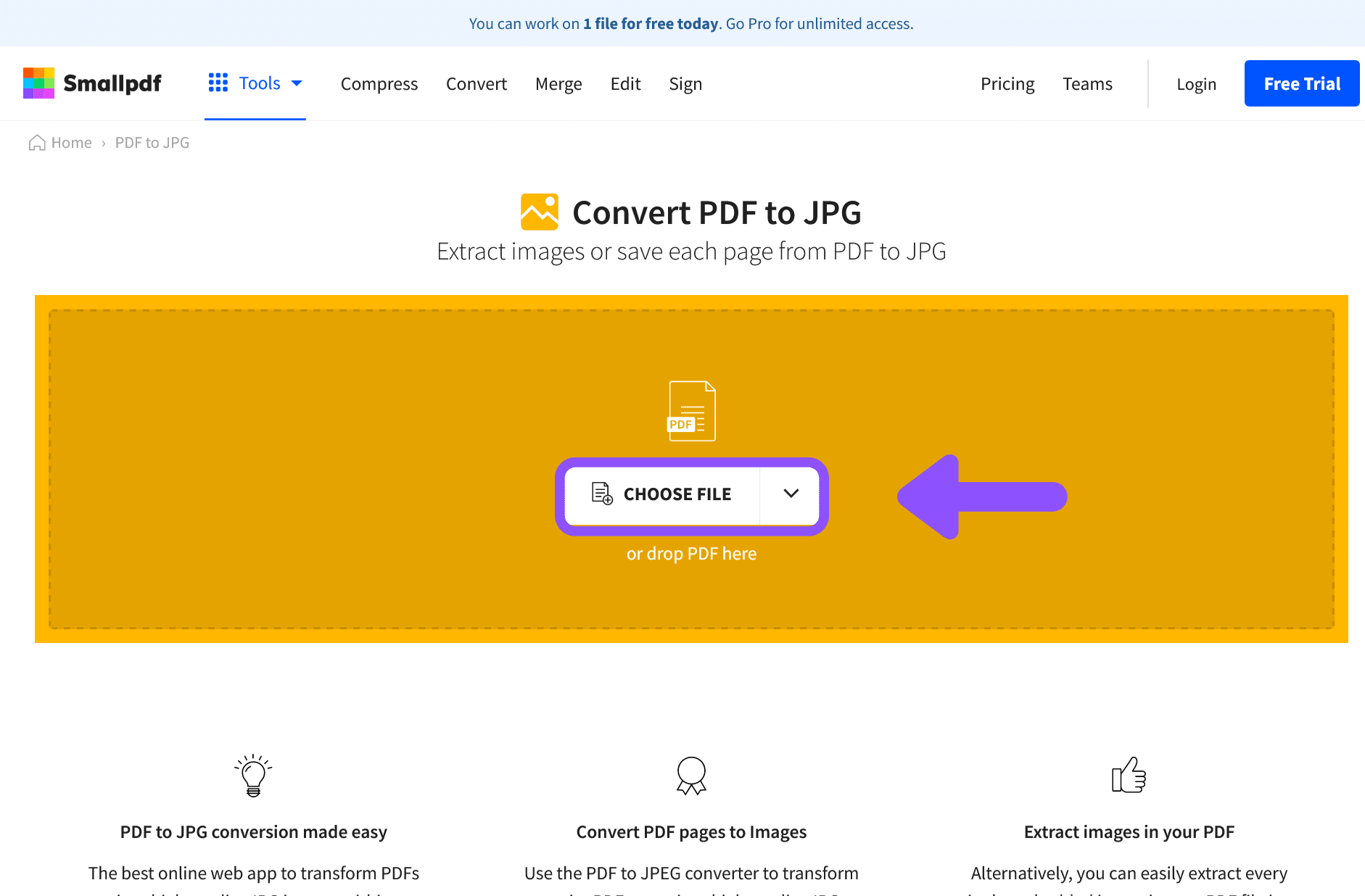 3. Convert PDF to a JPG and Download Image: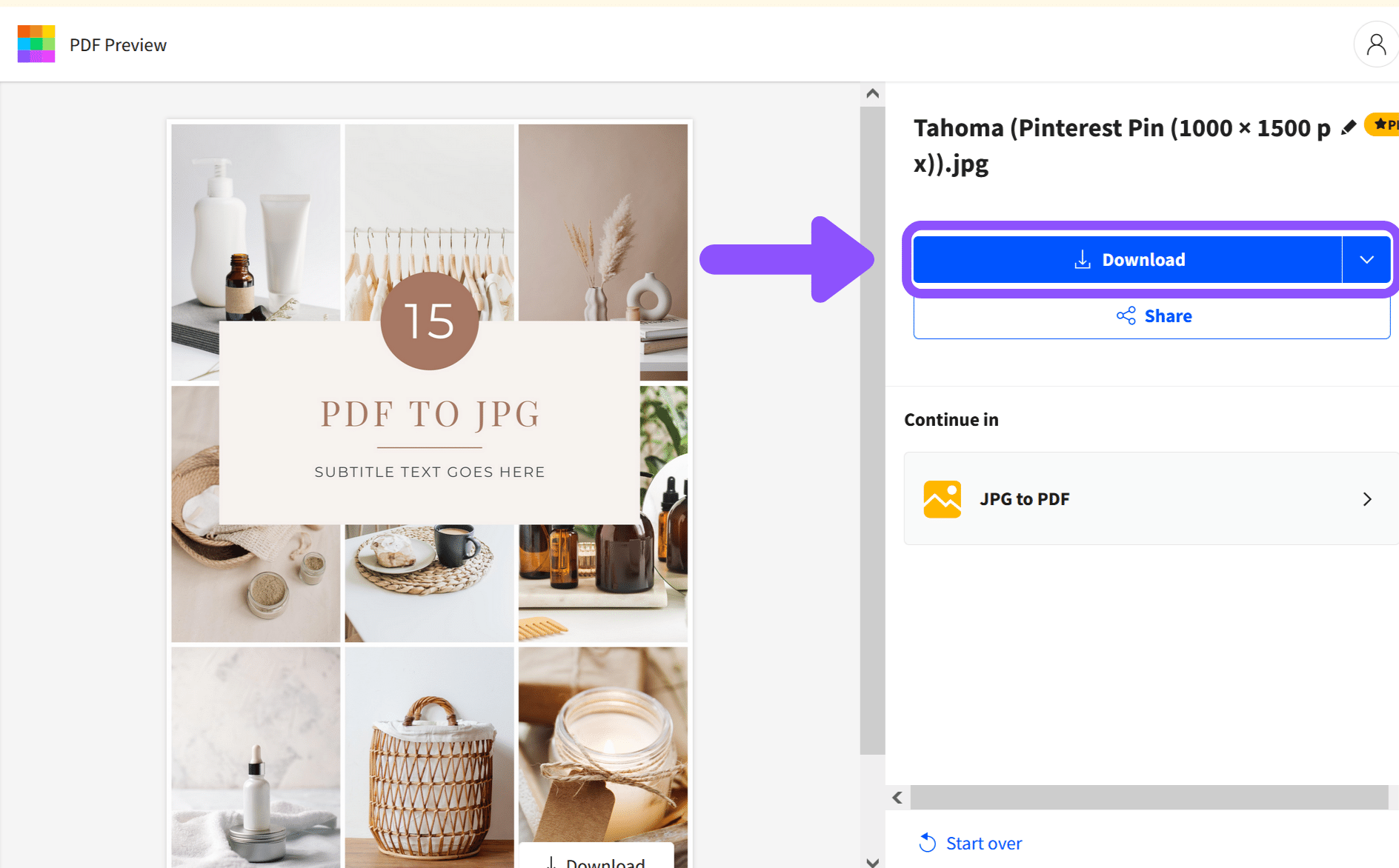 Although the difference is somewhat subtle, this comaprison of the same size Pinterest Pin demonstrates how a JPG can appear less clear than a file saved as a PDF, then converted to a JPG.

2. Make Sure You Are Using The Ideal Image File Type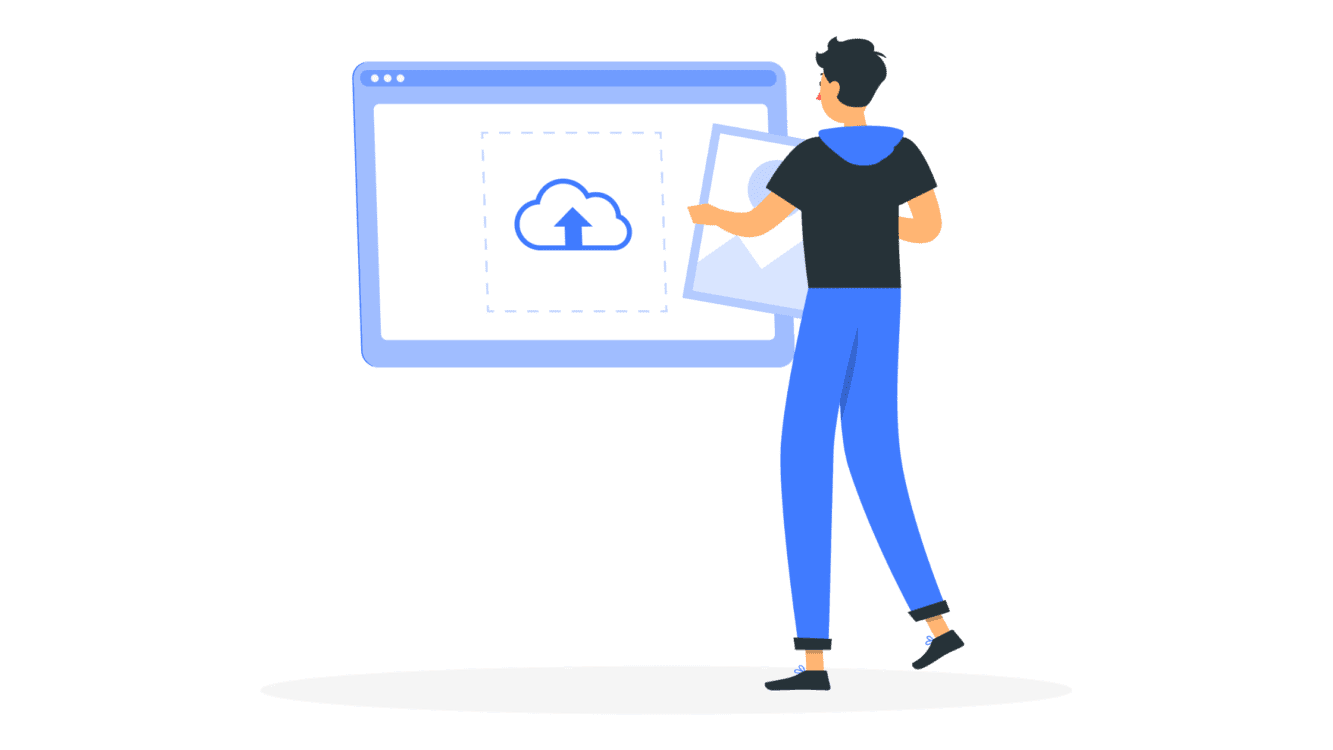 A downloaded image's quality is affected by the file format that you chose, in Canva. The main two file types you will use for your designs are JPGs and PNGs.
JPGs are useful for saving images at small file sizes. They are usually chosen for Web use but also produces the lowest resolution designs.
PNG are ideal for saving line drawings, text, and icons at small file sizes. They are also a common choice for Web uploads.
Canva Pro, Canva for Teams, Canva for Education, and Canva for Nonprofits users can customize the size and quality of JPGs and PNGs to the highest settings.
For example, you can control the precise quality size of a JPG file. So if you are using Canva's default settings you are probably seeing an image that is at 80/100 when it comes to quality.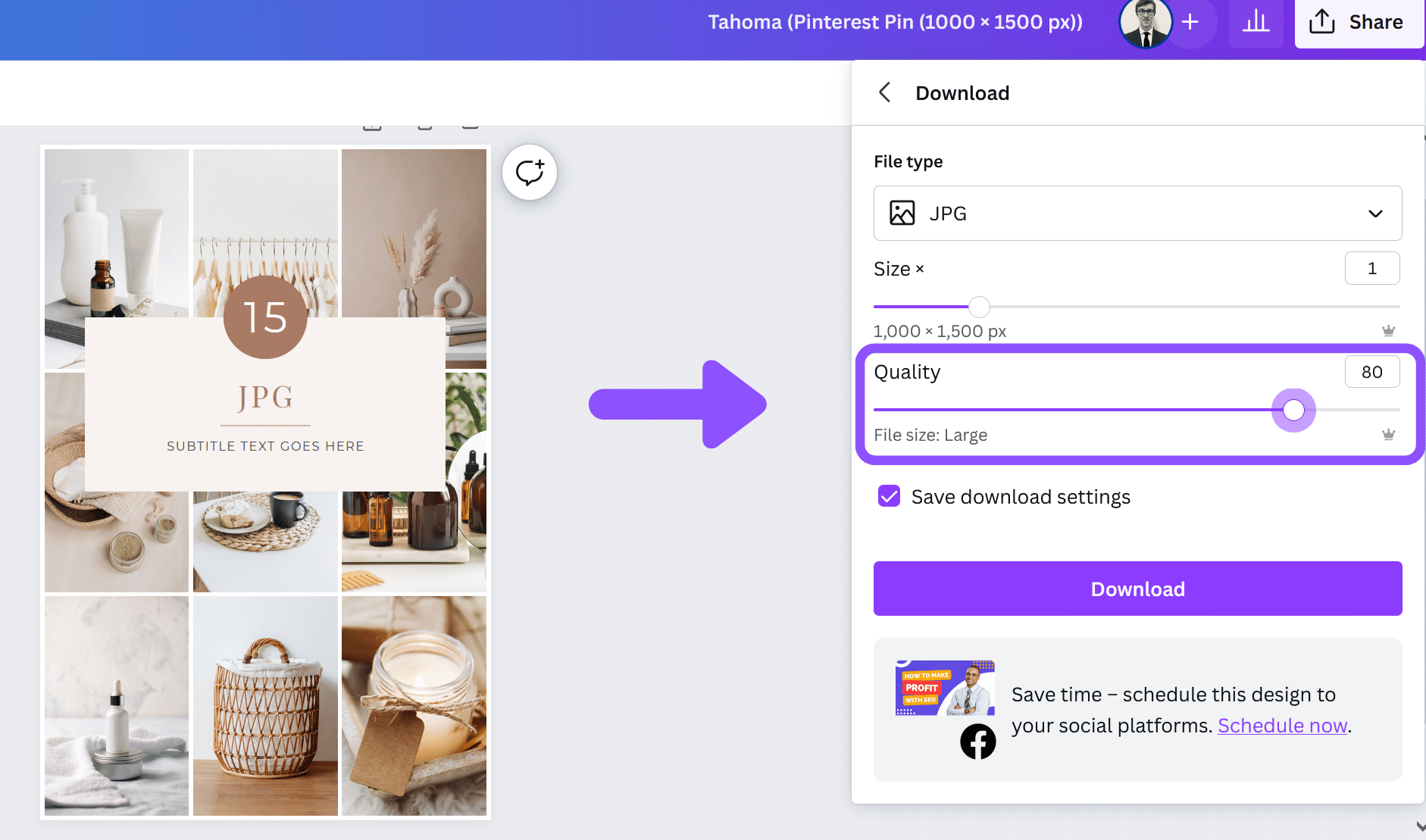 Similarly, if you are downloading an image as a PNG file, you may have accidentally clicked the compression box.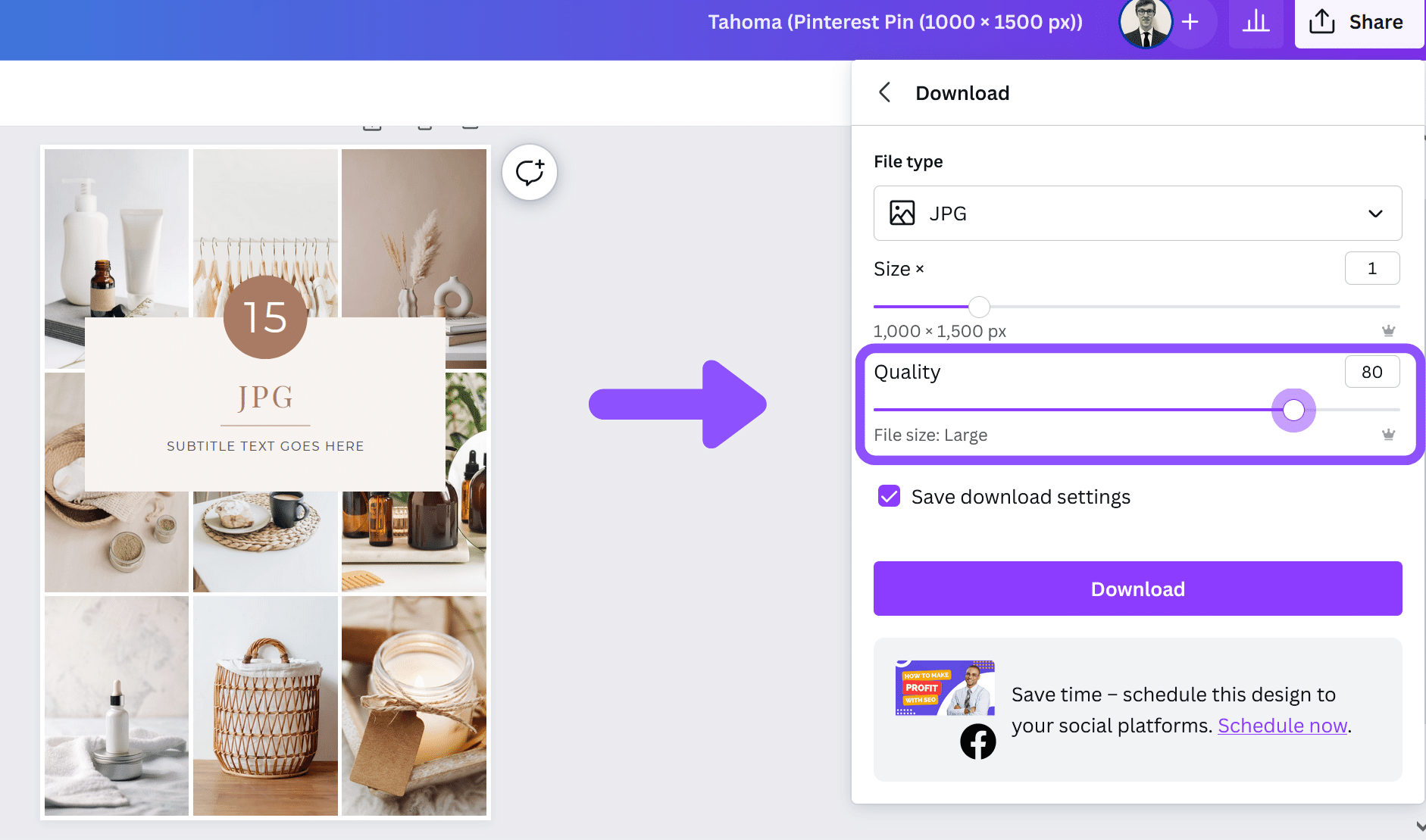 4. Use The Correct Dimensions
Many times, the underlying issue causing a blurry image in Canva is a Canva design with the incorrect dimensions applied. Canva offers clear guidelines on what dimensions each type of social media graphic should be, so make sure that you aren't stretching or distorting an image by using the wrong size template.
5. Use High Quality (300 DPI) Images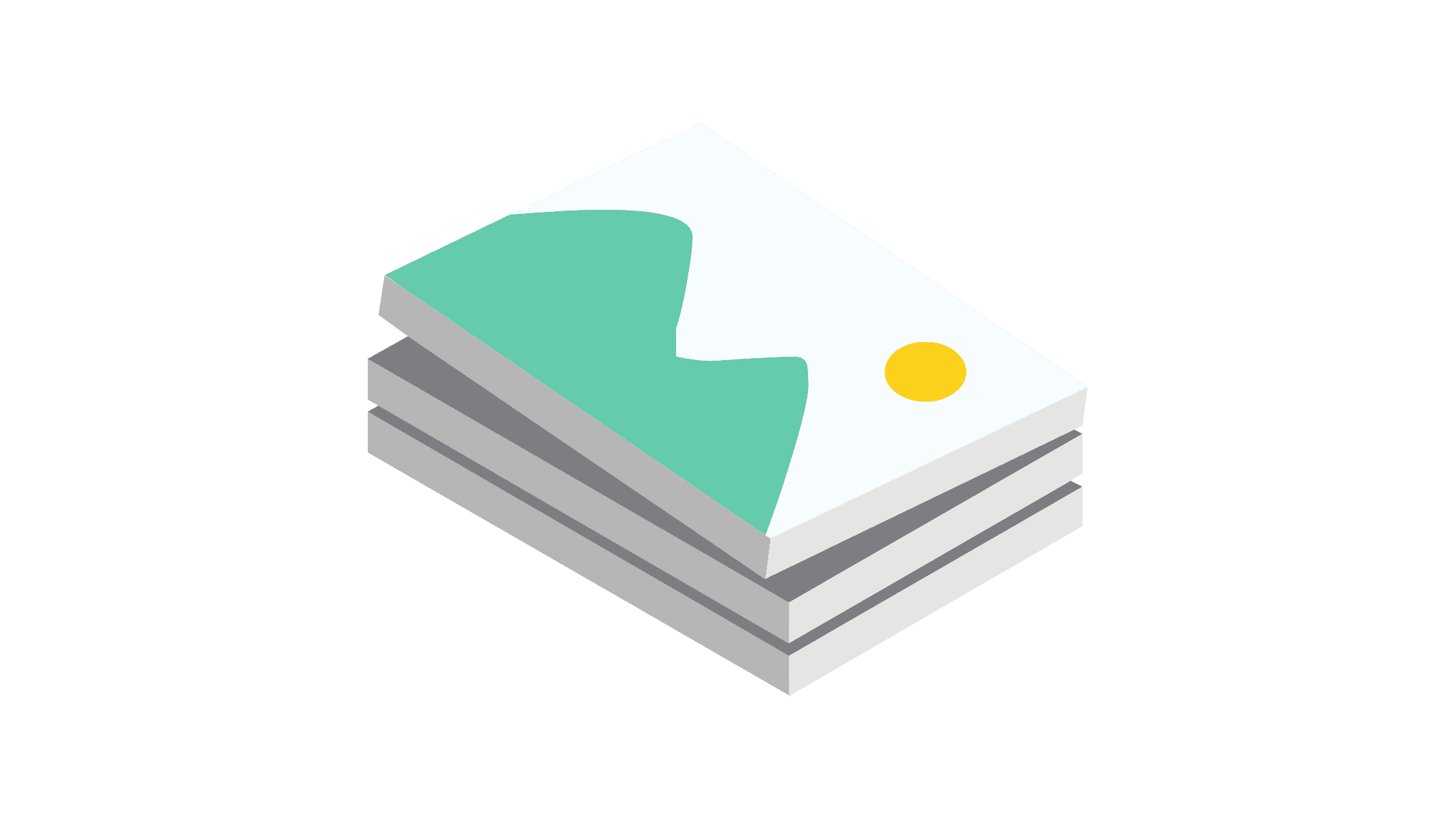 If you've uploaded images into Canva and used them in your design, check if they're high resolution. Using low quality images can result in blurry or pixelated designs. Where possible, upload only high quality photos in 300 DPI.
While an image may not appear to be blurry or distorted when viewed in the upload file preview section, once magnified, image imperfections are magnified. This is especially true if your design includes text.
Some text, especially if thin fonts are used, may look blurry when downloaded from the iOS app. If this happens, try to download your design in PNG format.
If you're a Canva Pro, Canva for Teams, Canva for Education, or Canva for Nonprofits user, increase the file size when downloading to reduce blurriness and increase quality.
I hope you found this tutorial covering how to fix blurry images in Canva, useful! Click here to read our comprehensive Canva Guide. If you haven't tried CanvaPro, click here to try it for free for 30 days through our exclusive offer! Below are several related Canva tutorials that you might find useful.