How to Make Money on Fiverr with Canva
Disclosure: Some of the links below are affiliate links, meaning that at no additional cost to you, I will receive a commission if you click through and make a purchase. For more information, read our full affiliate disclosure here.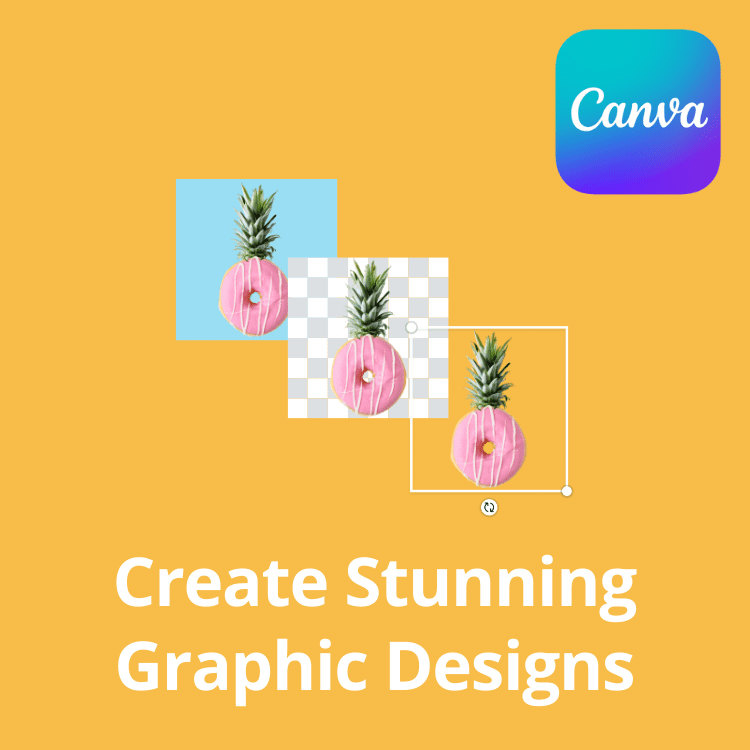 If you don't already have Canva, try it for free! Canva makes it ridiculously simple to create blog banners, edit photos, and design social media marketing content. It is also one of the few blogging tools that I use on a daily basis.
CASEY BOTTICELLO
Founder, Blogging Guide
Fiverr and Canva: Two platforms offering starkly different options to people looking to monetize their creativity and passion. These digital resources are home to growing communities of buyers, freelancers, graphic designers, business owners, and creators who are powering the Gig and Creator Economies to new heights. By allowing people to tap into the internet's surging demand for gig professionals and creators, Fiverr and Canva have established themselves as the go-to option for millions, all looking to monetize their efforts while scaling their businesses.
Digital economies are booming. As creators and remote work professionals flock to online platforms to monetize their passions, skills, and expertise, many are seeking innovative ways to combine the best of what these creative resources have to offer. While creators can earn stable, lucrative revenues from either platform, is it possible to take advantage of both simultaneously?  
We look at how Fiverr and Canva can be used together to get the most out of your creative efforts. This article explores some of the steps needed to combine their features, bringing two online revenue opportunities together and how Fiverr and Canva can align to help you meet your monetization goals.   
Fiverr and Canva have been around for some time and, since COVID struck in 2020, have each grown into online powerhouses, fuelling digital economies that are now worth billions. Fiverr's freelance appeal has seen millions of bloggers, programmers, consultants, marketers, analysts, and even performers transform their talents into sustainable side hustles or permanent incomes. Canva has evolved from a free-to-use basic graphic design resource into a multidimensional visual asset creation tool, offering everyone, from rookie designers to expert creators, artists, and entire teams, state-of-the-art graphic design features and capabilities. 
While these platforms are significantly different, both offer creators the opportunity to monetize their offerings to an ever-expanding market.
Fiverr: Freelancing Made Easy
Fiverr was created in 2010 as a digital marketplace for people to buy and sell freelance services for a $5 flat rate (hence the name). By 2014, the platform had removed this limit, allowing buyers – consisting of people or businesses looking to hire – to browse various service categories and connect with freelancers. On the other side of Fiverr, the sellers – freelancers who sell their services, called 'gigs,' on the platform – were waiting to connect to buyers in one-off collaborations, offering anything from writing and marketing freelance offers to video editing, programming, and business consulting.
What made Fiverr unique from other platforms, like Upwork and Freelancer.com, was its model. Instead of freelancers bidding against each other for jobs offered by buyers, they could now offer their services, fix their prices, and wait for the buyers to come to them instead. Fiver takes a 20% cut of the gig value and acts as a go-between, holding funds paid by the buyer until the seller has delivered the work. 
The platform quickly became a hit among buyers looking for neatly packaged services without having to search the entire internet and sellers desperate for access to a market that needed them. Since then, Fiverr has evolved to offer a vast range of freelance options and features to buyers and sellers alike.
Buyers can:
Filter the job requirements to ensure they shortlist the right sellers for the job
Browse extensive lists of freelancing options and services
Request revisions
Review their seller's performance
And even tip their sellers
Sellers can:
Determine their own lead times and rates
Create any gig they want to, without having to request strict approvals first
Also review buyers
And set up discounted subscriptions, offer coupons or promotions to entice more buyers
Once Fiverr dropped the $5 cap, buyers and sellers could tap into the gig economy's potential, exchanging money for services like never before. Fiverr now hosts almost 1 million sellers, serving more than 4 million buyers.
Canva: Monetizing Graphic Design

Canva was established in 2012 as a free basic graphic design tool for anyone looking to create beautiful visual content without having to download software or pay for premium tools like Adobe. The platform focused on allowing people to create, edit or design icons, logos, posters, brochures, artwork, and more without needing any design experience. 
People were suddenly able to become graphic designers overnight, crafting stunning visual content – for free. Soon, Canva began offering users a paid subscription – Canva Pro – where they could access even more high-quality content and features in exchange for a monthly fee. Eventually, as more and more people signed up for Canva Pro, the platform turned to the creator economy for the content they needed to satisfy their users. 
Canva finally kicked off its partner programs, allowing people to submit visual elements, designs, and templates, and get paid for them. They also launched their affiliate program, encouraging people to market the platform for a cut of paid subscription fees. 
Canva Contributors:
Submit basic visual designs called 'elements' – anything, from illustrations and animations to single images, icons, logos, graphics, or GIFs
Pro users can use these elements in their designs, with some available to free users too
Anyone can sign up to become a Contributor
Contributors earn a 35% commission every time someone uses one of their elements
Canva Creators:
Create professionally designed templates for paid users
Templates consist of curated elements, styles, colors, fonts, and other advanced pre-sets that users can customize
Creators must apply to the Creator program and be accepted by Canva before they start to earn
Approved Creators earn royalties distributed from a revenue pool based on the number of users who exported their templates
Canva Affiliates:
Consists of design influencers, design educators, and content creators promoting Canva's paid plans to their audiences
Affiliates can promote Canva via their web pages, blogs, social media channels, or tutorials and videos
Affiliates earn commissions when users use their links to purchase monthly or annual subscriptions
You must be approved as an affiliate before starting to promote for Canva
So how can creators combine the power of Fiverr with the potential Canva's resources? Ultimately, Canva can be considered the tool or factory, and Fiverr, the marketplace or storefront. While Canva can be independently monetized, for creators operating on Fiverr, they'll need a tool to create the goods before selling on the freelancing platform.
While creators can earn healthy revenues on each platform independently, combining them to boost your income is an innovative and effective way to ensure you're getting the most out of each online resource. 
We unpack the steps you'll need to follow before joining your freelancing and graphic design forces.
1. Become a Canva Contributor and Creator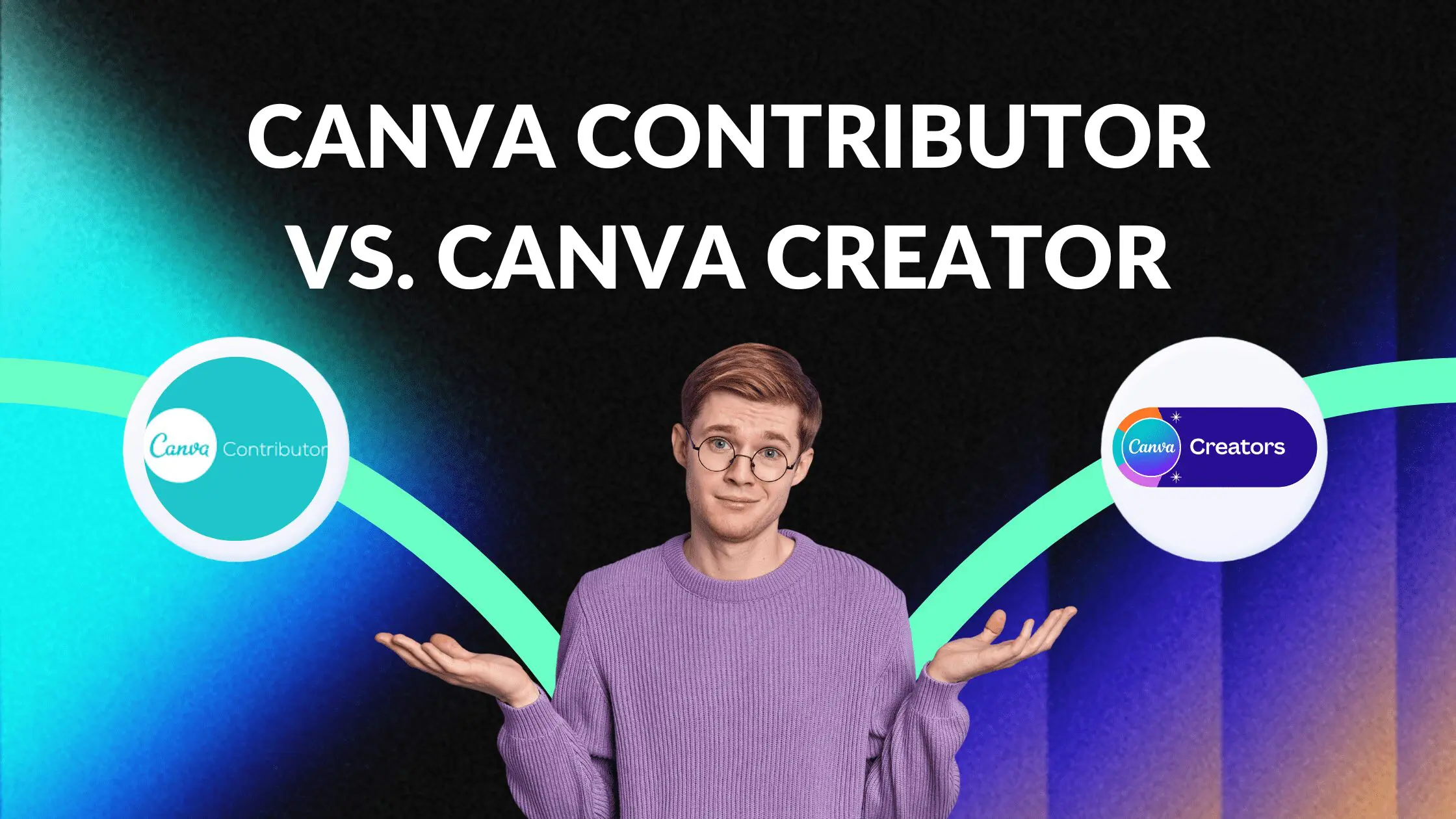 Once you've signed up for Canva, it's time to monetize your design skills. Start by applying to the Contributor program. Once you're up and running, you can begin creating and submitting designs to the platform for use as elements. These can include photography you own, icons, logos, or graphics created previously or on another graphic design tool, as well as GIFS, videos, and artwork.
You'll be using elements for your Fiverr designs later on, so they're effectively earning twice for you. 
Next, it's time to apply to the Creator program. This will be a little tougher, and you'll need to demonstrate your talent for creating professional templates for the platform.
You can choose to be a Creator or a Contributor, or both, but each one has different pros, cons, and appeal. To learn more, check out this Canva Contributor vs. Creator review. 
Note that the Creator program is still in its testing phase, and only a few designers are participating. If you don't get in, you can always apply again, but in the meantime, move on to the next step. 
2. Join the Canva Affiliate Program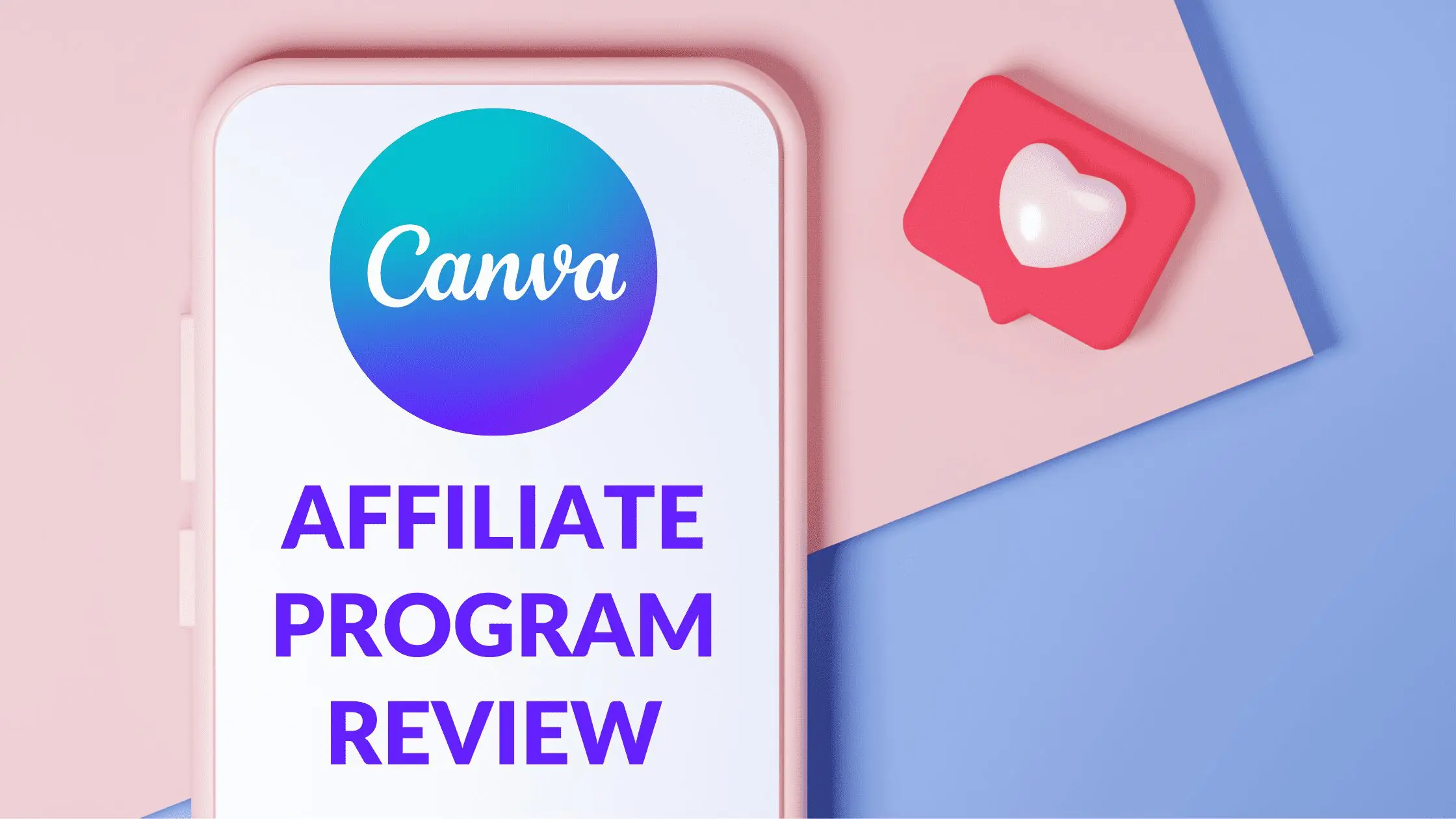 Canva's Affiliate program is a fantastic revenue opportunity. Like applying to become a Creator, getting accepted is tough, but once you're in, you'll be smiling all the way to the bank. There are a couple of requirements you'll need to prove first, and signing up is easy. 
Once you're up and running, you can use the HTML link sent to you by Canva to get your website ad marketing moving, and your tracking link will set 30-day audience cookies, letting Canva know every time someone makes a purchase. 
Commissions are paid quickly, and affiliates enjoy extensive Canva support, low pay-out thresholds, and fantastic scaling opportunities. Our Canva Affiliate program review will tell you everything you need to know about this revenue option. 
3. Sell Your Canva Templates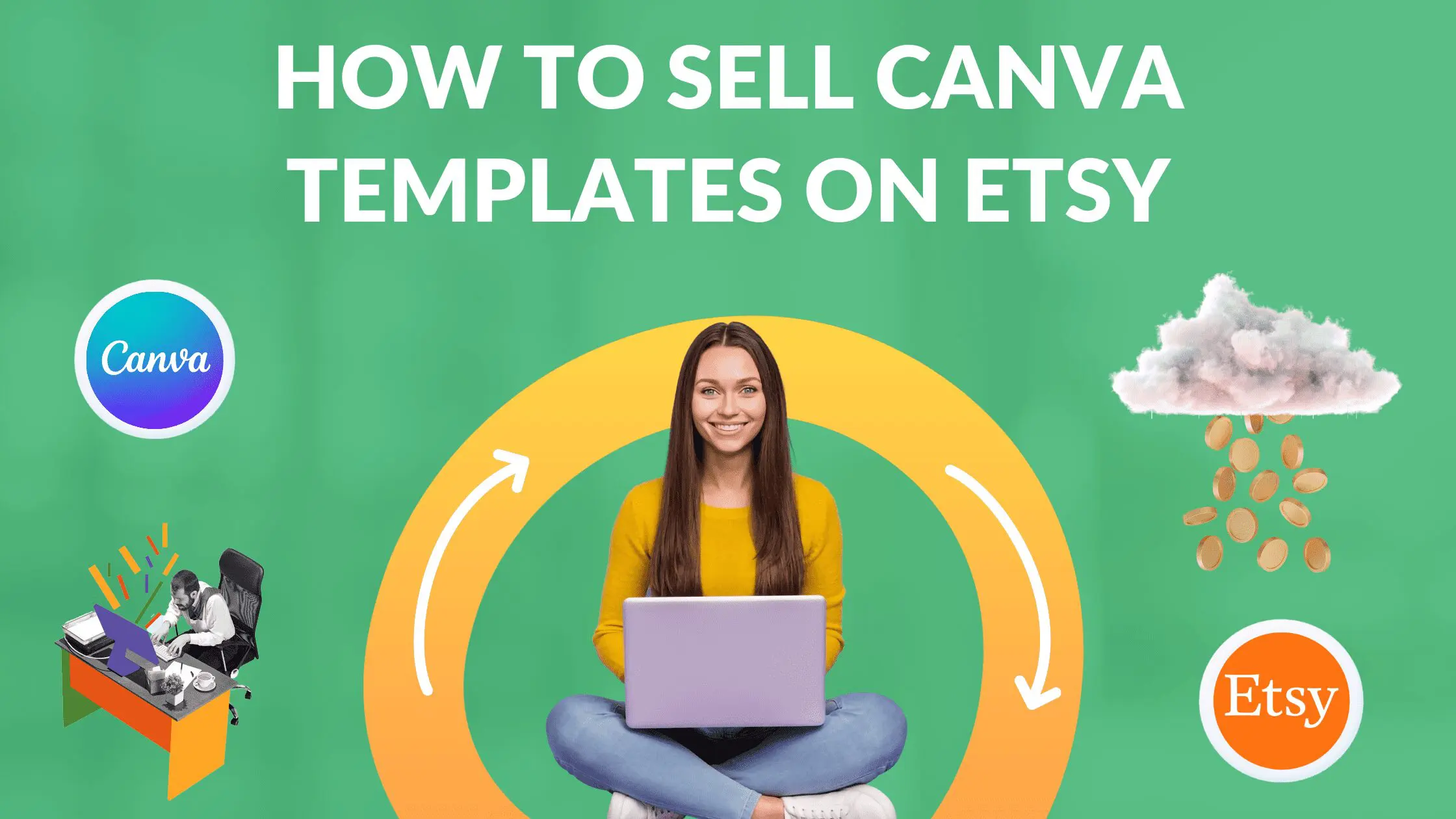 OK, so now that you've got your Canva monetization channels taken care of, it's time to get to work creating the Canva Templates you'll be selling to your customers on Fiverr. This is especially helpful if you're still waiting for approval to join the Creator program. 
You can sell your Canva templates on Fiverr to clients looking for a head start on Canva or elsewhere on platforms like Etsy. As Canva's popularity grows and its offerings increase, demand for Canva templates and customizable Canva resources is rising. Perfect to market on platforms like Fiverr. 
Once you've created a couple of templates, save them and put them on standby. If you already have a library of your existing templates, be sure to give them a refresh before priming them for Fiverr. 
4. Create Fiverr Graphic Design Gigs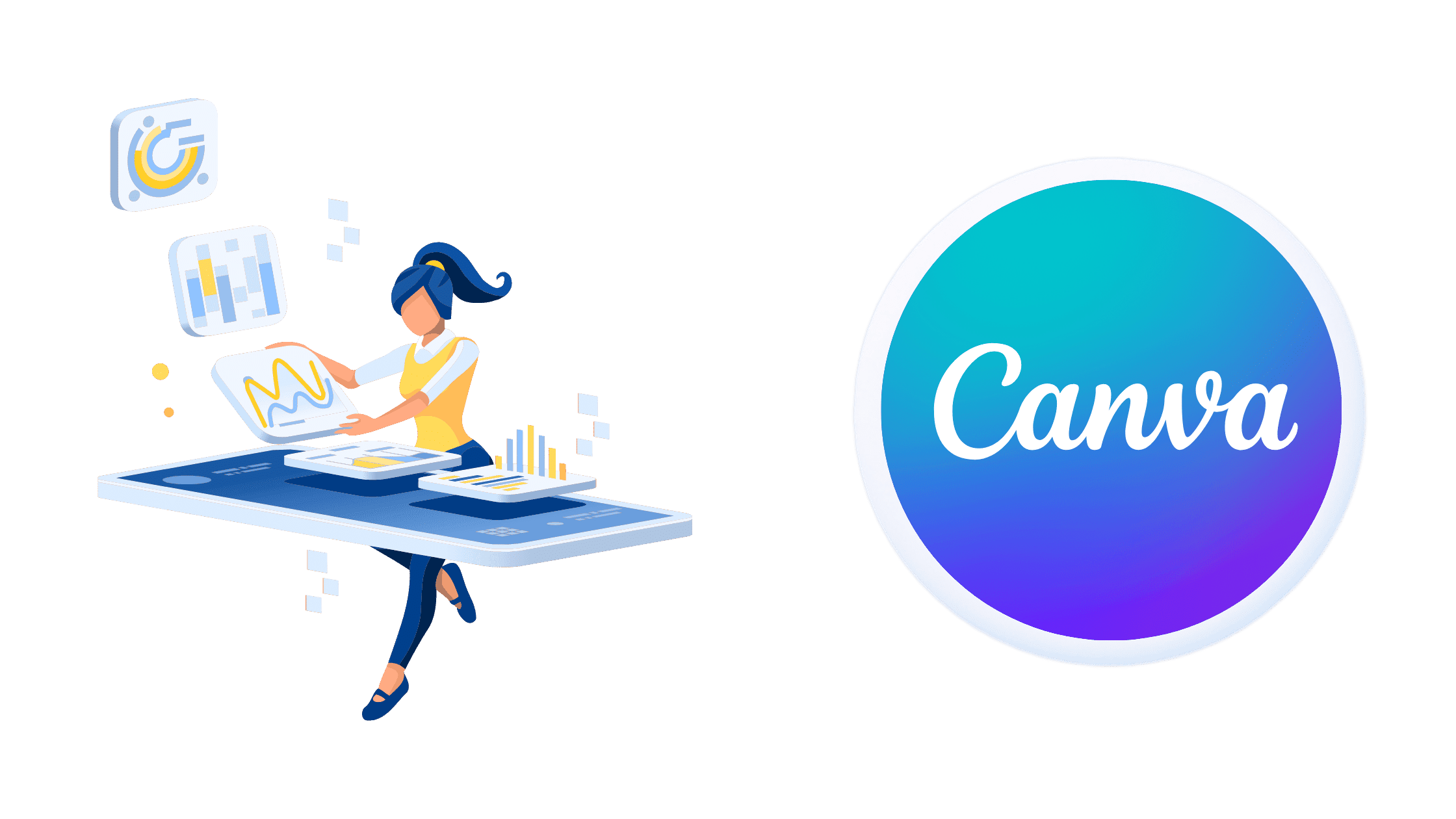 Next, it's over to Fiverr.
Signing up on the freelance platform is super quick – you can have your gigs up and running in hours. Once you've registered as a seller, you'll need to draft and publish your gigs. Be sure to do your research before diving in. You can create anything you want, but here are some solid gig recommendations:
Graphic Design gig – offer to create graphic designs, edit visual content, or craft custom presentations, logos, or images for your clients. 
Canva Templates gig – offer to customize and sell clients fully edited, professional templates from your Canva templates library to be used by your clients on Canva. You can provide gig extras like additional editing or branding alignment for an extra fee. 
Art and Illustration gig – offer to create original art and illustrations for clients on Canva. 
Check out the competition on Fiverr before pricing your gigs, and make sure you've listed all the details about what you're offering the buyer community. Competition is intense on the platform, so you'll need to be on top of your game with gig SEO, content, and descriptions. 
Here's also where Canva comes in handy. Fiver gigs require visual optimization to do well. From the gig thumbnail to examples of your past work and introductory explainer videos on Fiverr, well-designed visual elements sell gigs. Canva's tools are the perfect resource to ensure that your gigs' imagery and visual appeal are a step above everyone else's. 
Once you're done, publish your gigs. 
5. Customize Your Designs and Sell, Sell, Sell!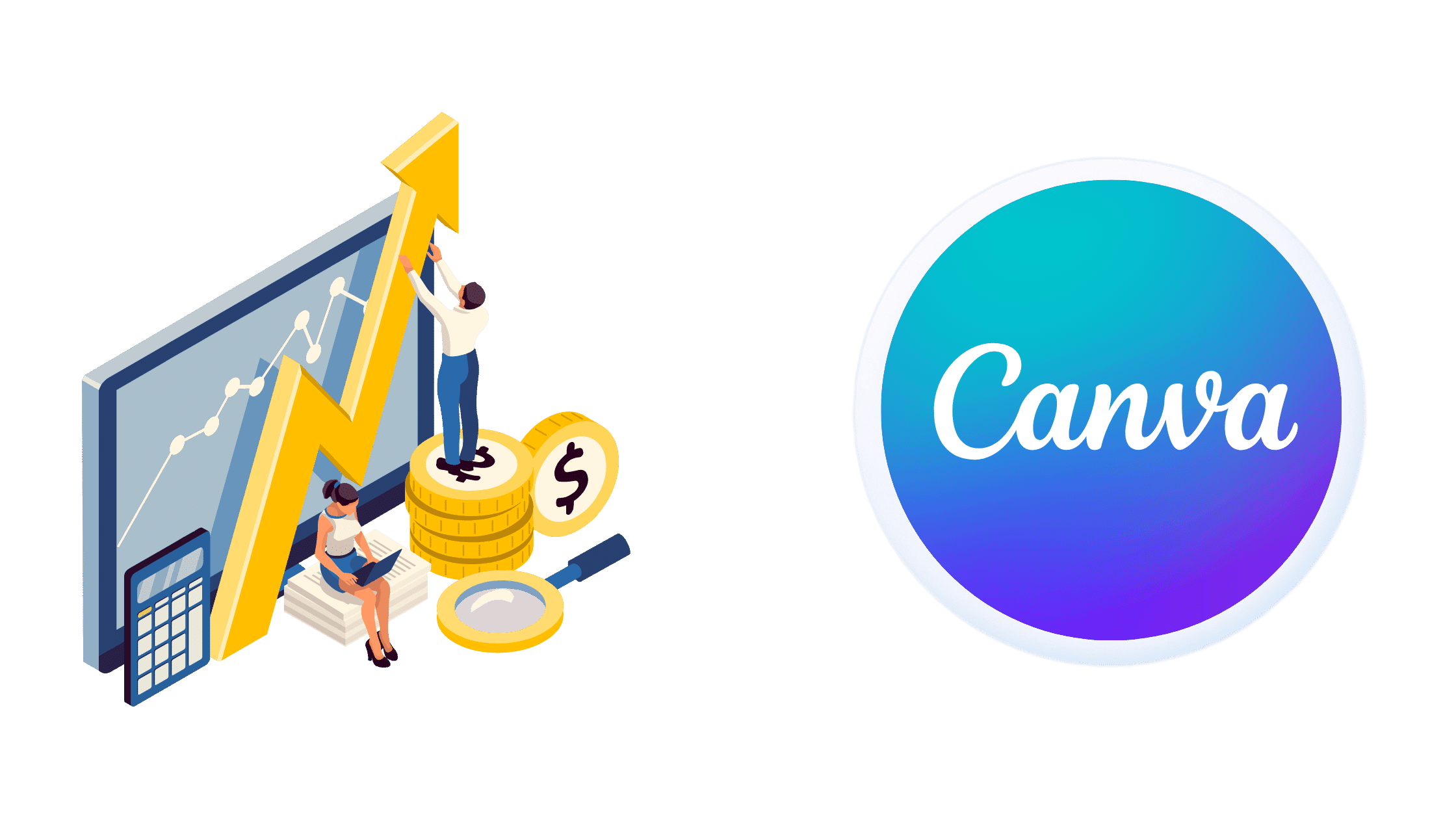 Your graphic design production line has been prepped, your gigs are up, and you're ready to go. Fiverr allows for marketing and SEO promotion, offering sellers some helpful integrations and support features that let you promote your gigs on social media. The freelancing marketplace also allows sellers to pay for gig in-platform promotion, allowing you to bid on a cost-per-click in return for better rankings and, in turn, more impressions, clicks, and orders. 
Pretty soon, provided your gigs have been optimized, you'll start getting orders. Buyers can place orders for your fixed gigs or contact you directly to discuss custom order options. You can offer clients subscriptions to ensure they keep coming back and even take on long-term projects, checking off milestones and getting paid as you go. 
6. Become a Fiverr Top Seller and Create Custom Canva Tutorials
Fiverr offers sellers some great scaling opportunities. As you advance through the various seller levels, you'll enjoy additional benefits and perks. Eventually, you can apply to become a Fiverr Top Rated Seller, where you'll be ranked up there with the best on the platform. 
Here, you'll be able to tap into Fiverr's ultra-lucrative high-end buyer market where clients pay more, and the support is next-level. Here you can supplement your Canva-related offerings by adding a gig where you create Canva tutorials for Canva users and coach them in mastering the graphic design platform. This is the top step in monetizing your cross-platform ambitions. 
Fiverr and Canva represent two different platforms where creators can make good money without having to scale first. Canva is fast becoming a monetization dream, with their Contributor, Creator, and Affiliate programs already bearing fruit. Fiverr is the go-to for all things freelancing, making collaborations easy and empowering gig workers everywhere. But together, these platforms can become a powerful monetization combination, leveraging Canva's extensive tools and features alongside Fiverr's unique selling proposition to deliver great visual content. 
Making money on Fiverr using Canva has never been easier.