Passion Economy vs. Gig Economy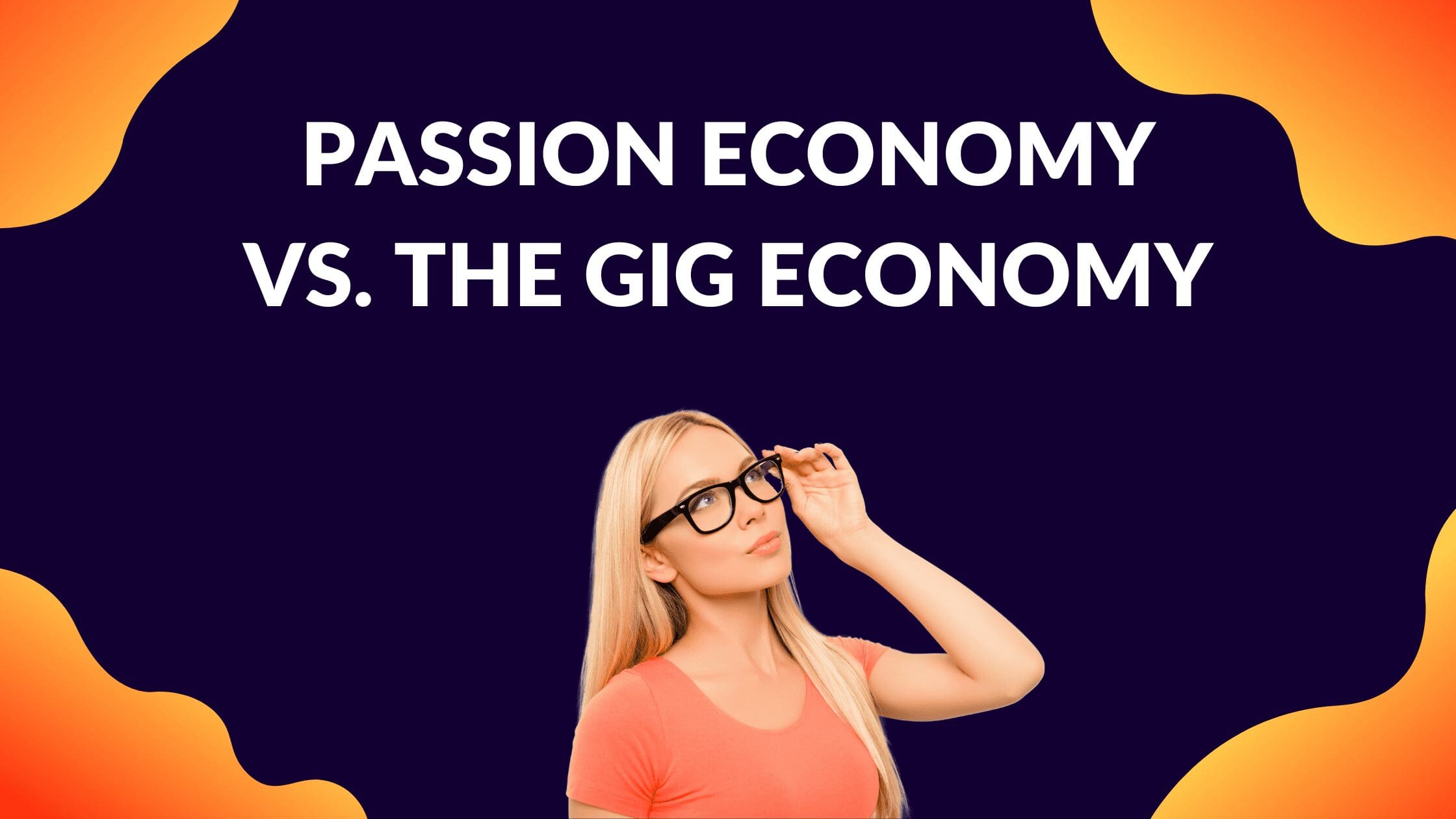 Disclosure: Some of the links below are affiliate links, meaning that at no additional cost to you, I will receive a commission if you click through and make a purchase. Read our full affiliate disclosure here.
Quitting the 9 to 5 and working for yourself has never been easier – or more profitable – than it is in 2022. Thanks to the fallout from the pandemic-inspired Great Resignation, the rise of Web 3.0, and new platforms enabling people to transform their home PCs into digital gold mines, making money online has never been easier. No, we're not talking about making millions eating enough food for a family of five on YouTube or striking it rich with some obscure cryptocurrency that Elon Musk has just endorsed. We're talking about the rise of digital economies and how they're changing how we forge new careers. 
While the Creator Economy is well-known for hosting social media creatives on platforms like YouTube, Instagram, and TikTok, the Gig and Passion Economies are a little more complex. In this article, we look at the differences, similarities, and features between the Gig and Passion Economies and what makes them so essential to the rise of the next generation of online career builders. 
What is the Passion Economy?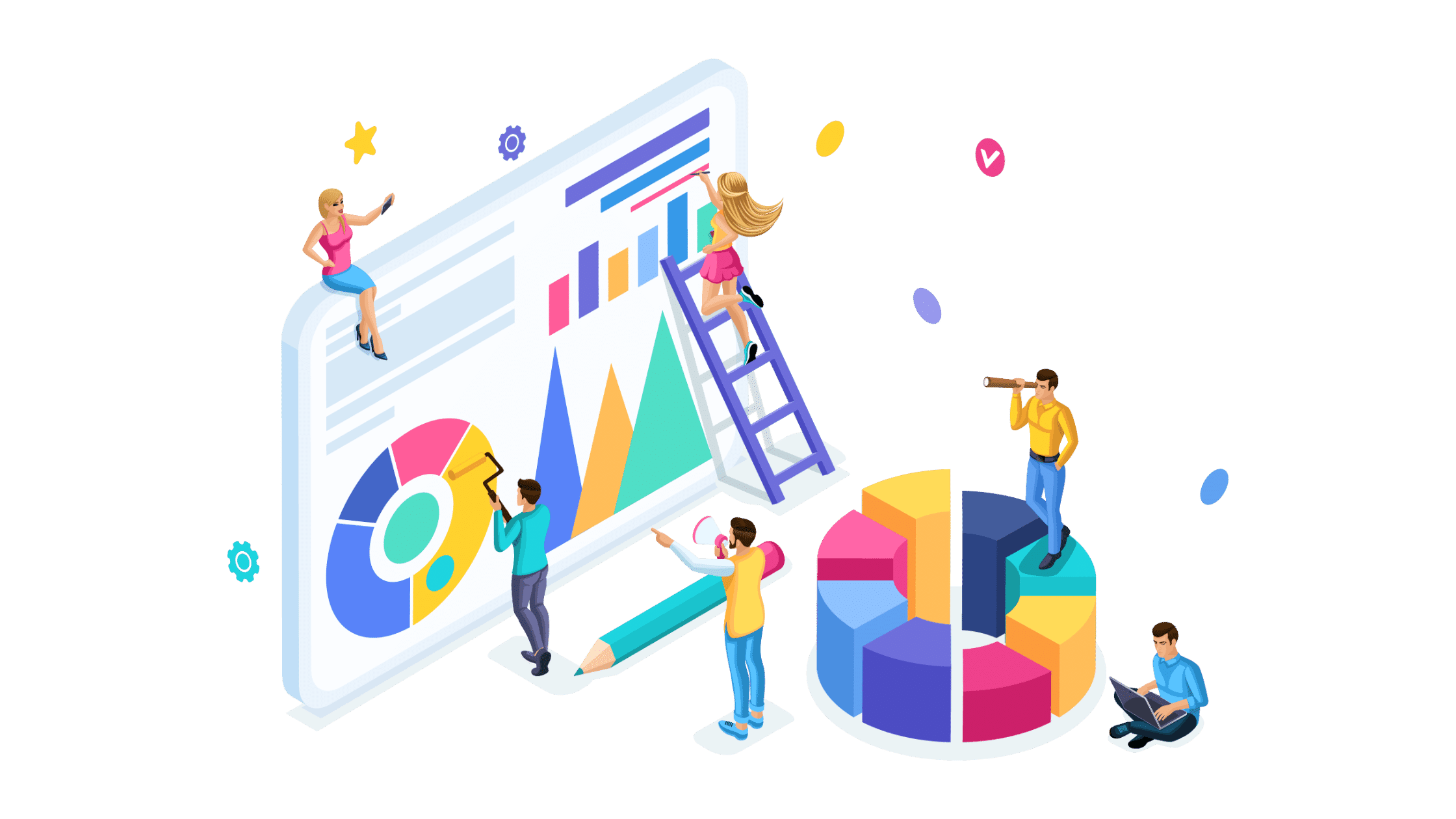 The Passion Economy comprises creators, micro-entrepreneurs, and individuals looking to build and scale their businesses online by monetizing their unique creativity and individuality. Anybody can participate in the Passion Economy – from workers looking for more fulfillment in their jobs to creators aiming to find better ways to monetize their expertise. Creativity is the keyword in the Passion Economy. 
As creators move their communities away from mainstream social media platforms, they are seeing better returns for offering targeted content aimed at niche markets instead of mass audiences. The Passion Economy is becoming an essential space for people looking to curate a selection of their interests, hobbies, and passions and package them as products that people are willing to pay more for. 
Platforms have emerged that are lowering entry barriers, and as more and more of these innovative digital spaces come into play, creators are building sustainable businesses and their own brands. While the Passion Economy has grown out of the idea of making money from doing what you feel passionate about, it is still considered an emerging market and, in its growth phase, valued today at an estimated $38 billion. 
Passion Economy vs. Gig Economy: Role of Workers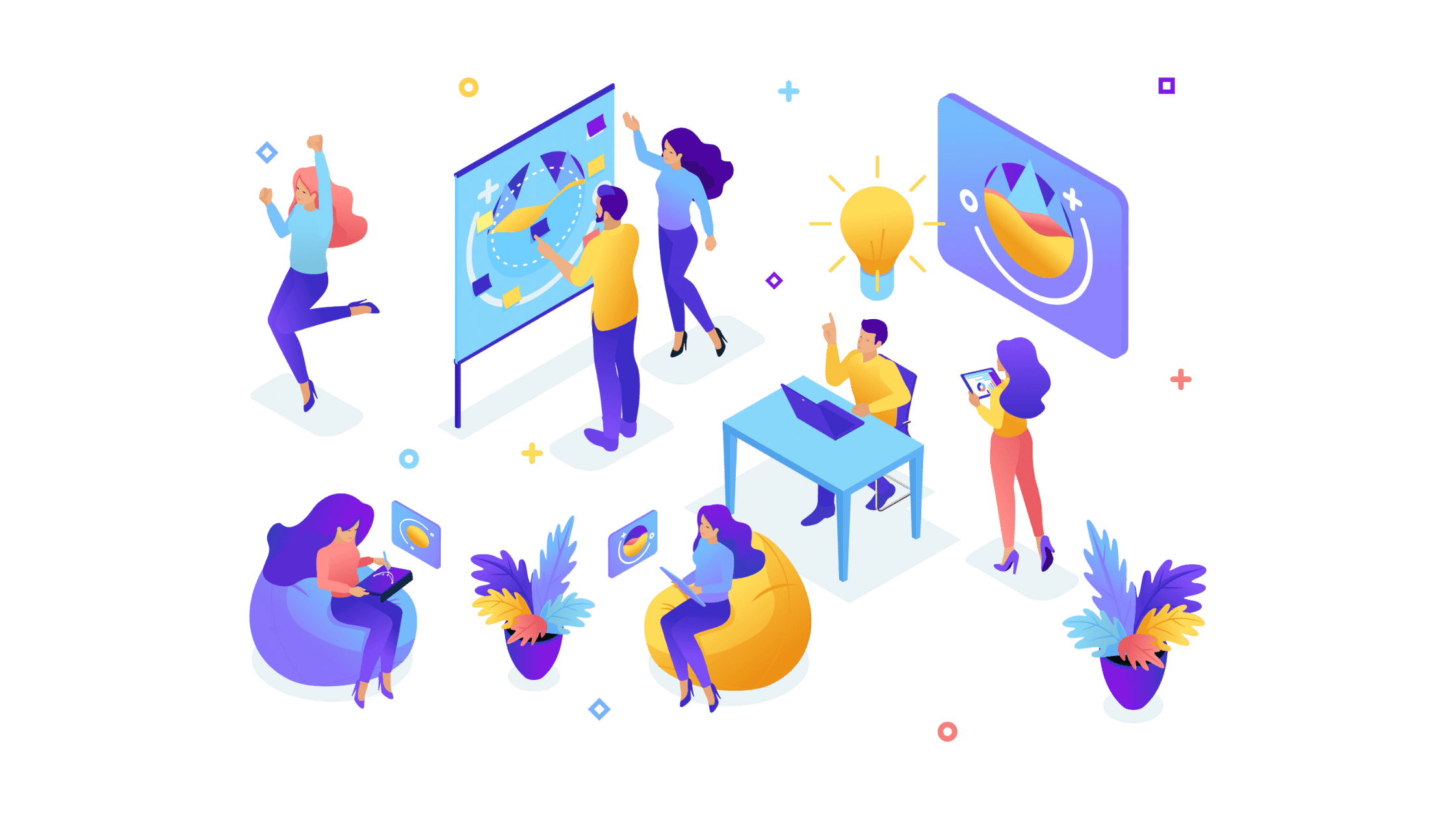 So, who are the people participating in these respective economies? While people are able (and encouraged) to participate in both, some roles are reserved exclusively for one or the other.
The Gig Economy – contains tens of millions of workers, with more than 57 million gig workers in the US alone.
Freelancers– who get paid to complete a specific, individual task, like writing a blog.
Short-term contractors – who are remunerated per limited-period contract they complete.
Part-time hires – who fill in for someone or for a short period, working a portion of regular, full-time working hours.
Temporary workers – who are hired for a fixed, finite period.
The Passion Economy – consists of approximately 50 million creators, 2 million of whom rely on the Passion Economy as a primary source of income. 
Coaches– including life coaches, fitness trainers, dieticians, and instructors who give classes, workshops, and 1-on-1 to their clients.
Course Creators – who design and curate online courses built around their unique expertise and knowledge of a specific topic or subject they're passionate about.
Entrepreneurs– who are aiming to build a business online by offering their services or products to a niche audience.
eCommerce Store Owners – who use platforms like Shopify and BigCommerce to create, manage and sell via their online store websites.
Artists– who publish their work online and sell to select buyers.
Musicians– who record, perform live and distribute their music to their followers via subscription services or by selling copies directly to them.
 Passion Economy vs. Gig Economy: Work and Activities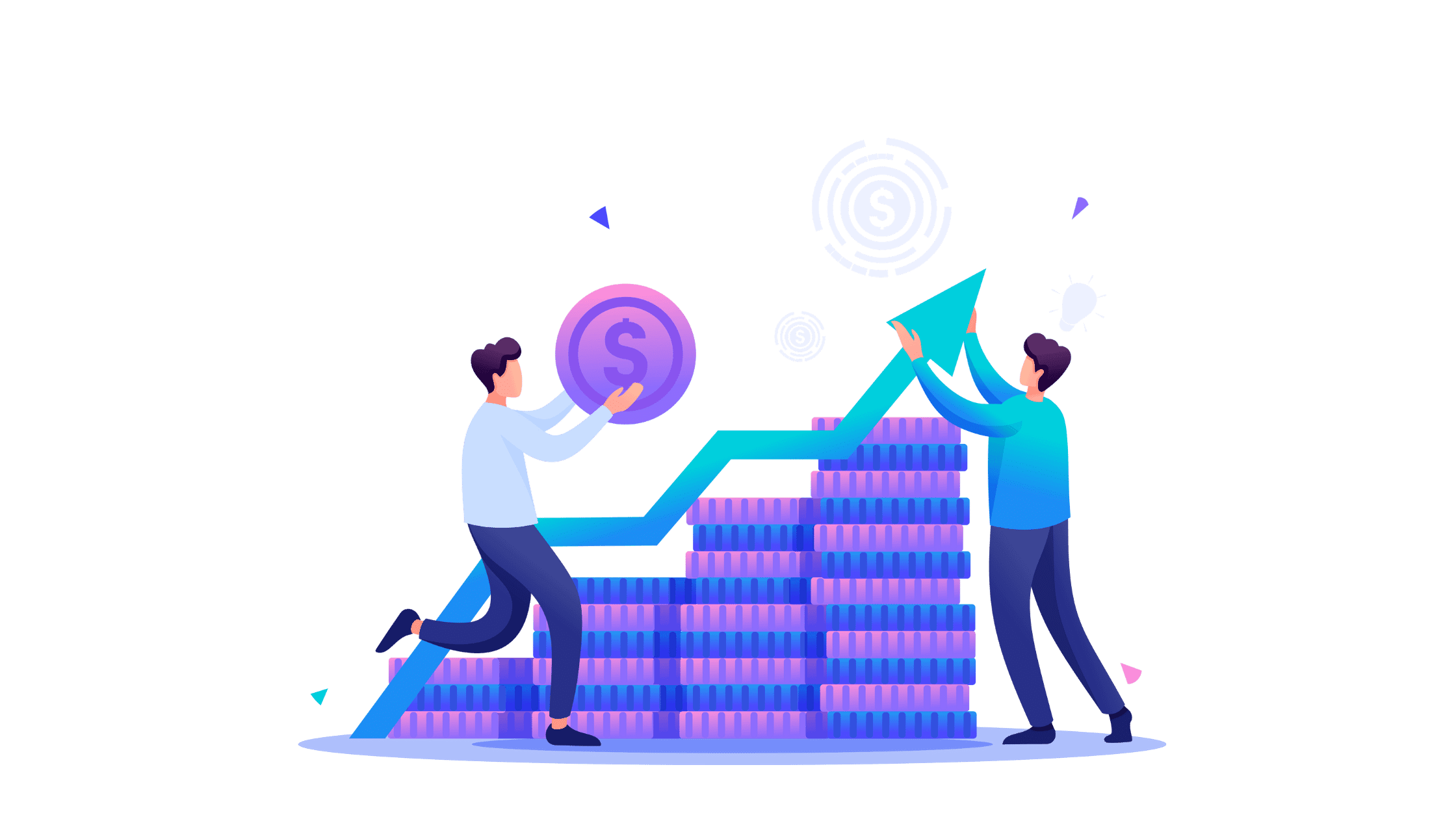 In the wake of the COVID-19 pandemic, people are finding new innovative ways to monetize their skills and time. The Great Resignation and the rise in new Gig and Passion Economy platforms mean that people are finally able to do things that net them additional revenue or that they love and make money.
The Gig Economy
Whether freelance writing or ridesharing, consulting, joining a short-term project, or finishing off a design, work in the Gig Economy is plentiful. Jobs are completed without a fixed contract, and payment is usually made upfront. Gig work availability is generally erratic and may depend on seasonal shifts, labor demand, and current rates and fees. 
The Passion Economy
To enter the Passion Economy, creators must find a passion, hobby, or skill and package it in a way that appeals to their niche audience. Success depends on finding a market focused on that passion and scaling a business to sustain revenues. 
Getting started is challenging, and many creators initially struggle, but once they've found their niche and monetized it, the growth prospects are incredible. Some Passion Economy players have managed to transform their passions into sustainable income streams backed by massive audiences.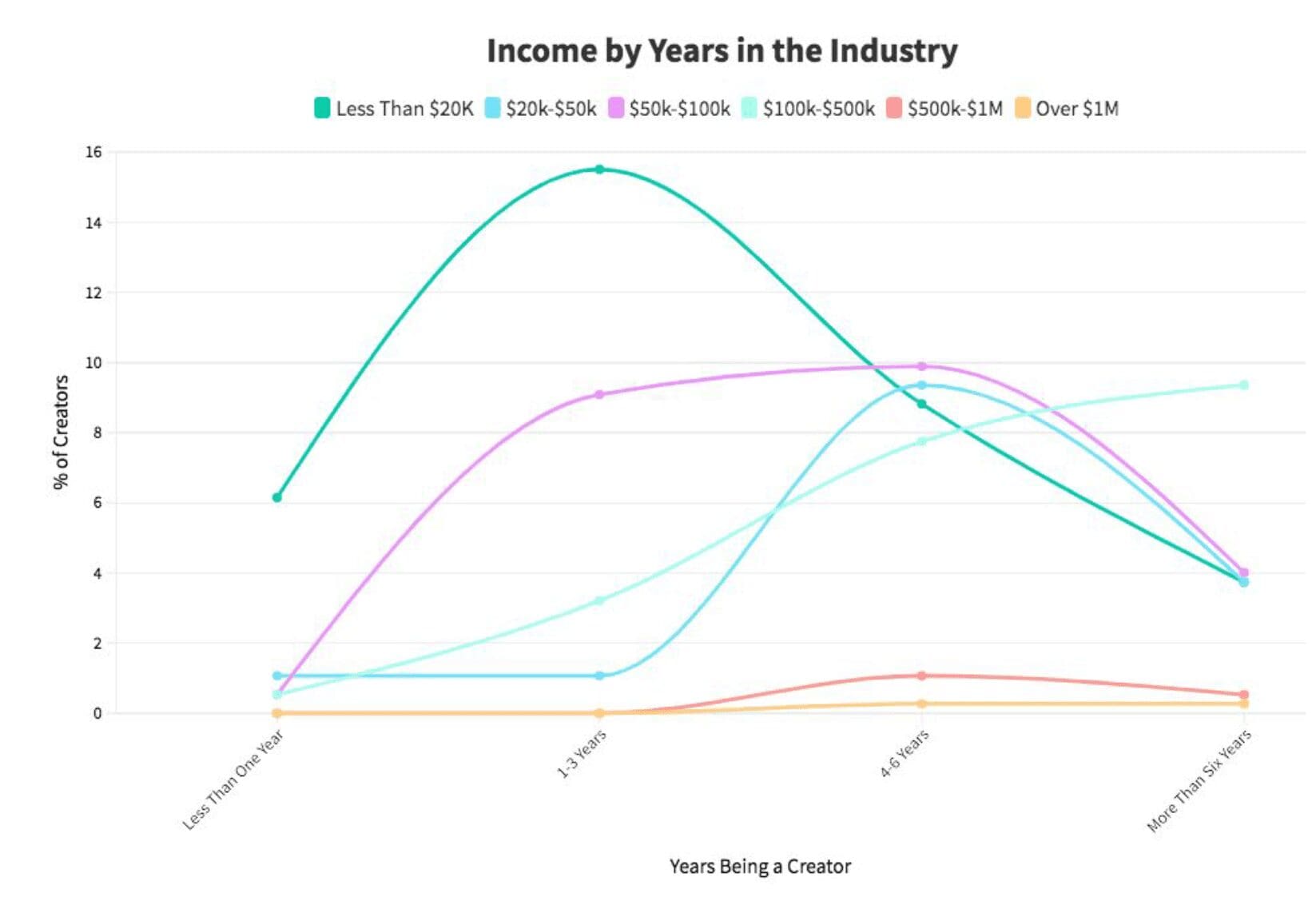 Platforms That Power Passion Economy vs. Gig Economy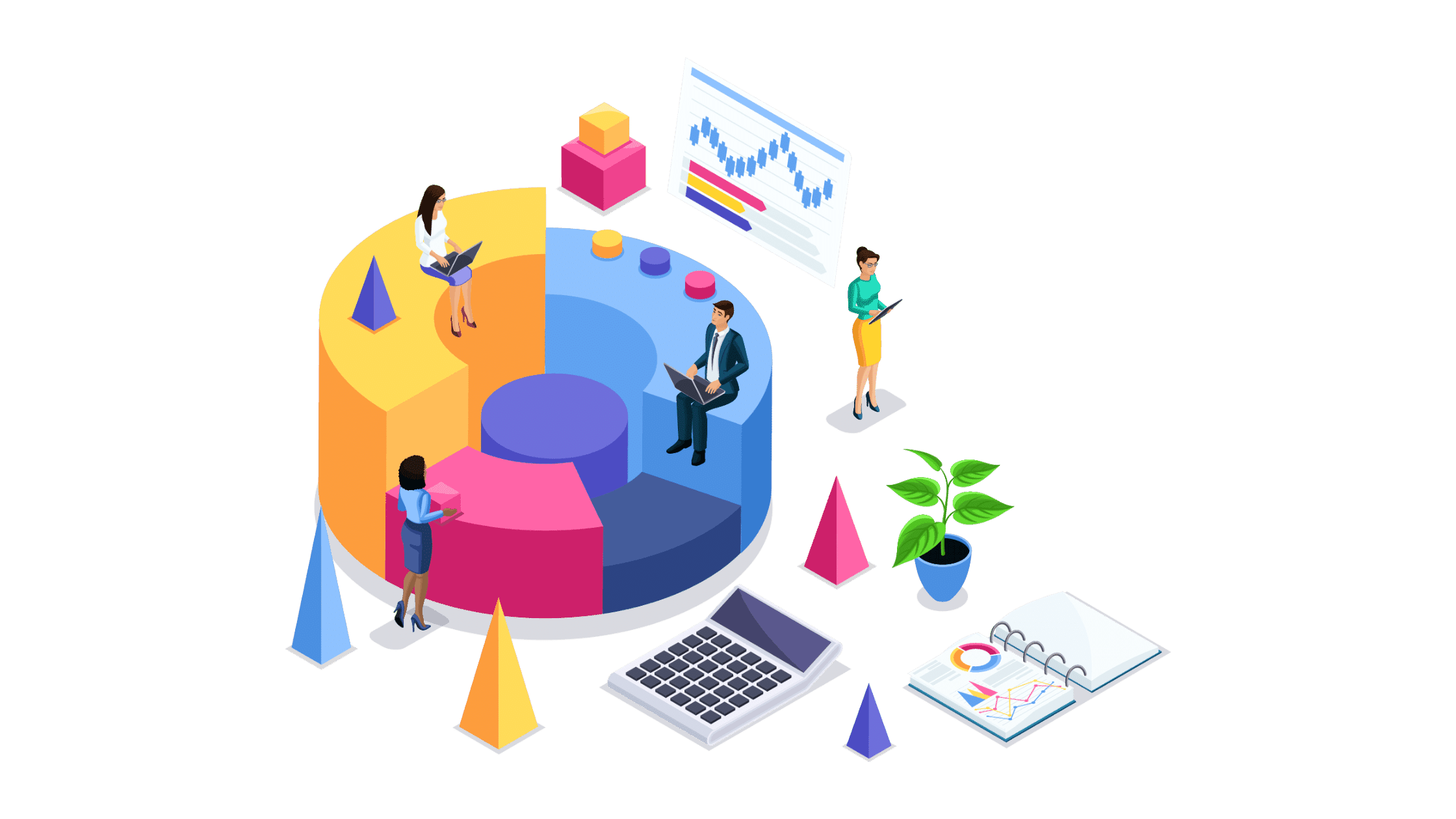 As new digital technologies arrive to continue powering customer-facing online platforms, more and more people are tapping into the wealth of features and resources offered by them. These platforms are making it easy for companies and brands to access the Gig and Passion Economies' markets and for gig workers and creators to deliver their services from anywhere in the world. 
Platforms Used by Gig Workers
Aside from the known big players like Uber and Lyft offering rideshare services, other gig platforms like Fiverr and Upwork allow freelancers to market their offerings to a variety of clients. Gig workers can access platforms and bid for available jobs, or they can set up their profile listing their skills, availability, and rates and wait for the buyers to come to them.
Platforms Used by Passion Economy Creators
The Passion Economy's boom is giving rise to a litany of new, exciting platforms which are lowering entry barriers and helping creators monetize their offerings. The best Passion Economy platforms offer a range of niche options, from pre-monetized blogging platforms like Medium, to course creation (Teachable), fan-funding (Patreon), and community engagement (PeerBoard). 
Pros and Cons of Passion Economy and Gig Economy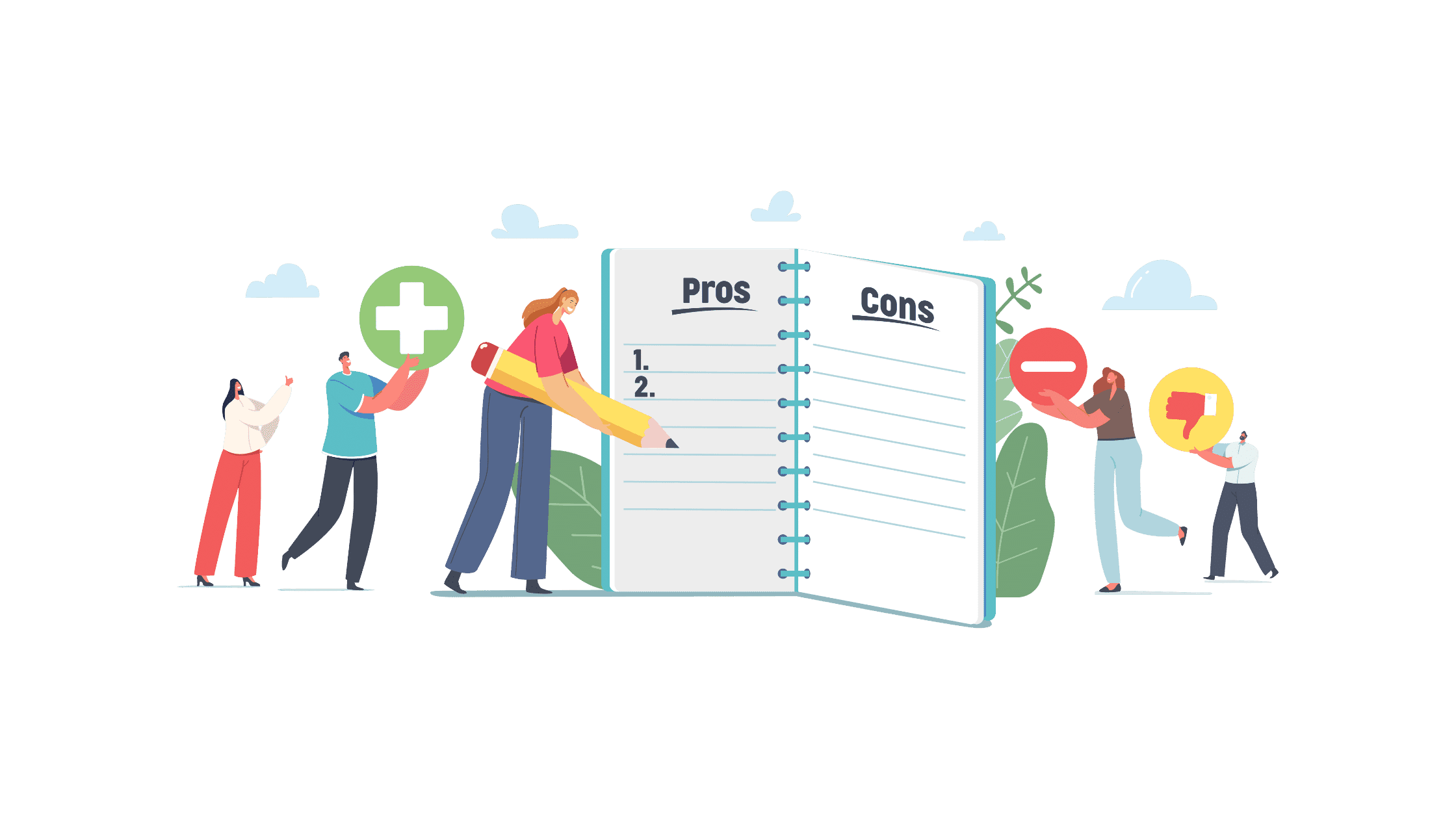 Depending on what you're prepared to offer in exchange for income, your skillset, and your availability, choosing between the Passion and Gig Economies is up to you.
The Gig Economy
Pros
Flexibility – the ability to work remotely and to choose your hours is a big plus in the Gig Economy. 
Independence – Gig workers can choose who they want to work with and how. 
Freedom – Many gig workers are living the dream, making money while working from remote or exotic locations around the world.   
Cons
Financial instability – Since gig work contains no fixed contracting, renewals and long-term commitments are not guaranteed.
Small scope for growth – Gig workers often collaborate once with a client and never again, eliminating the opportunity for growth.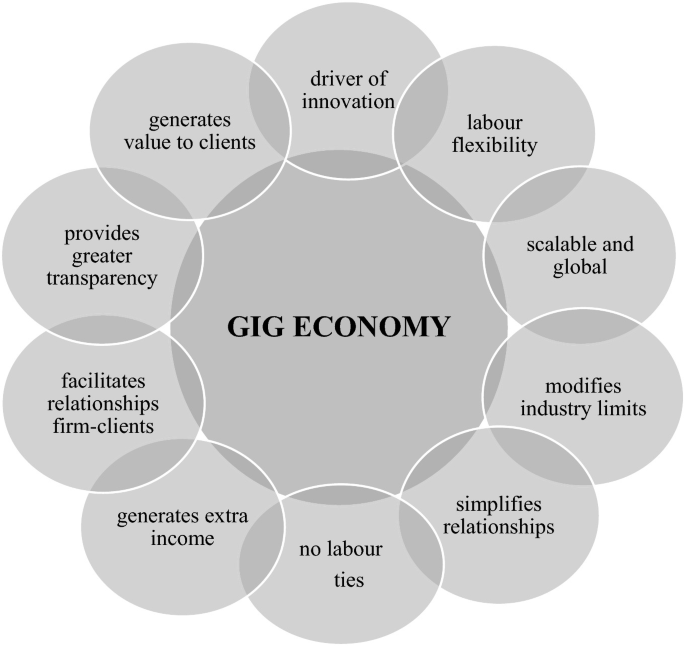 The Passion Economy
Pros
Satisfaction – "Do what you love, and you'll never work a day in your life," so the saying goes. Job satisfaction among Passion Economy creators is very high. 
Scalability – Platforms like BigCommerce and Teachable allow creators to take their talents to the next level, building sustainable businesses and growing them. 
Potential for high income – The focus on individuality and creativity in the Passion Economy means that people are likely to be prepared to pay more to consume niche content. 
Cons
Takes time to get started – Building an audience and scaling a business takes energy and effort, not to mention additional resources invested. 
Competition – Creators compete against others who are just as passionate, driven, and dedicated as themselves, so they'll need to be an expert at what they're offering.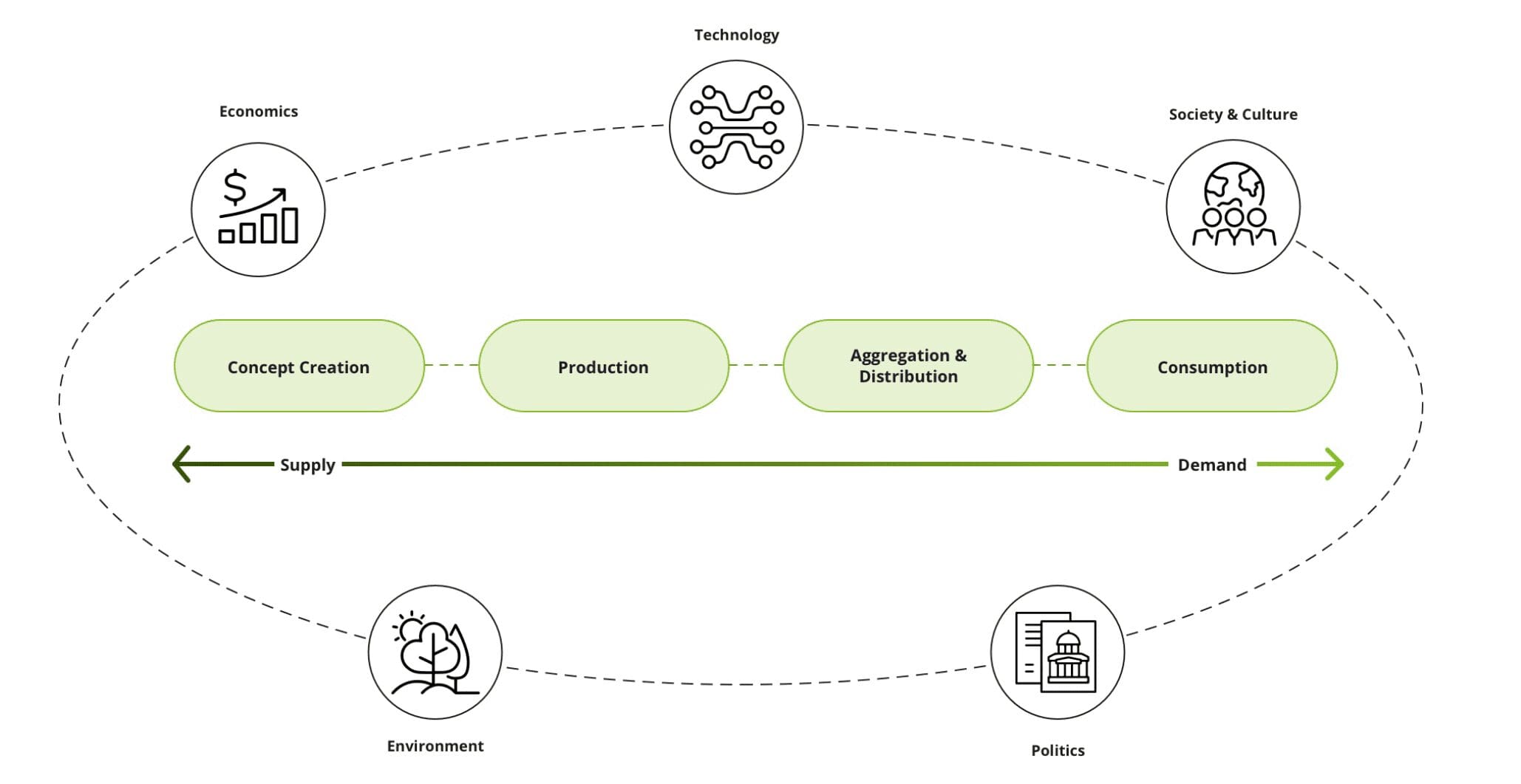 What is the Gig Economy, what is the Passion Economy, and how are they different? Well, If you've ever ordered an Uber, you've participated in the Gig Economy. And, if you've ever paid for an online course on a hobby or interest, you've contributed to the Passion Economy. They're both booming and, backed by innovative digital platforms, are opening the door for millions looking to make more money or to forge a career doing what they love. But there are clear differences in the Passion Economy vs Gig Economy showdown. 
The COVID-19 pandemic breathed new life into the Gig economy sector, and it hasn't looked back since. As the efficiency and access afforded by new gig technology platforms have enabled companies to find workers, so have they allowed people to earn additional income or leave their old jobs altogether. 
The Passion Economy has emerged as an ecosystem where micro-entrepreneurs and innovative creators are able to monetize their uniqueness and creativity, package them and tap into the tremendous potential of niche markets. The passion industry offers alternative ways to generate revenue, a more fulfilling and satisfying work-life balance, and give people the chance to pursue their dreams – all while making money.
As new and exciting novel business models and digital platforms emerge to support the growth of these economies, people around the world are scrambling to take advantage of them.
Gig or Passion? It's up to you.