Best Selling Fiverr Gigs for Beginners (Start Selling on Fiverr with No Experience)

Disclosure: Some of the links below are affiliate links, meaning that at no additional cost to you, I will receive a commission if you click through and make a purchase. Read our full affiliate disclosure here.

If you don't already use Fiverr, I'd recommend giving it a try! Fiverr is a great way to make extra money as a seller or find affordable  freelance experts as a buyer. It is also one of the few blogging tools that I use on a daily basis.
CASEY BOTTICELLO
Founder, Blogging Guide
Since the onset of Covid 19 forced everyone to stay at home full time, there's been an explosion of gig work. Getting work online is the preferred employment option for anyone who is stuck at home in quarantine, or anyone who simply fell in love with the freedom that lifestyle brought while Covid ran rampant across the globe.
As many have learned since the pandemic, it's actually quite easy to find work online. Some people prefer to work full time for employers, just from their own home instead of an office. A growing number of workers, however, have fallen in love with freelancing and gig work.
Gig work allows you to be a free agent. You can take on as many clients and projects as you'd like, and you can take time off as you'd like. You don't need anyone's permission. Finding freelance gigs is also as easy as going to a marketplace like Fiverr.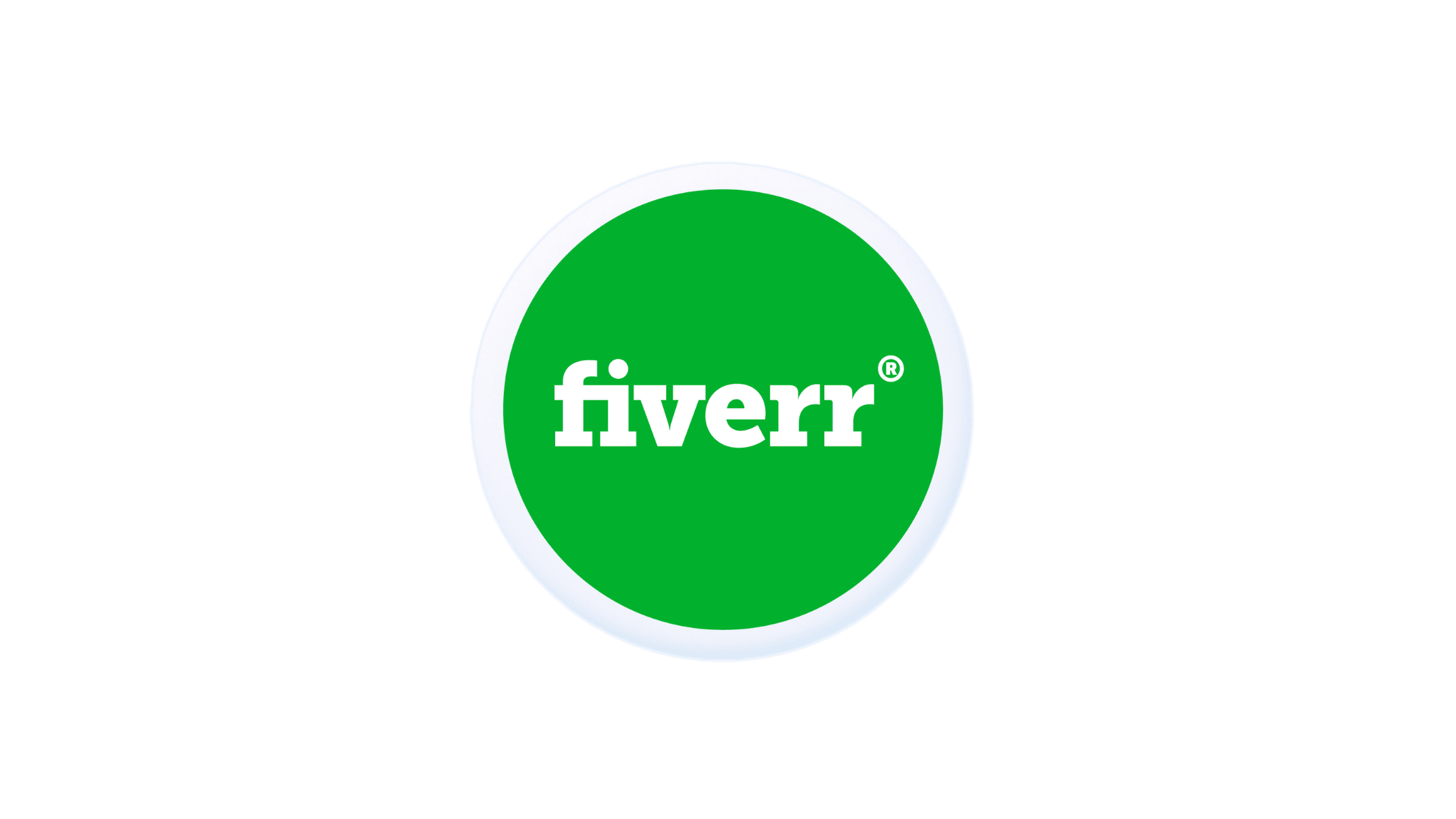 Fiverr is an online marketplace where people can buy and sell services. To make money, you simply offer one or more services for a fee. This marketplace launched in 2010 as a way for people to buy and sell digital services. Gigs were offered at a flat five dollars—hence the name—and Fiverr took a cut for itself.
Fiverr has since become a huge global gig workers' marketplace. Beginners and experts alike list their services, and some even make a full-time income from it. Freelancers are no longer required to sell services for just $5, and Fiverr adjusts the fee it charges based on what the freelancer is charging.
Does Fiverr Require Experience?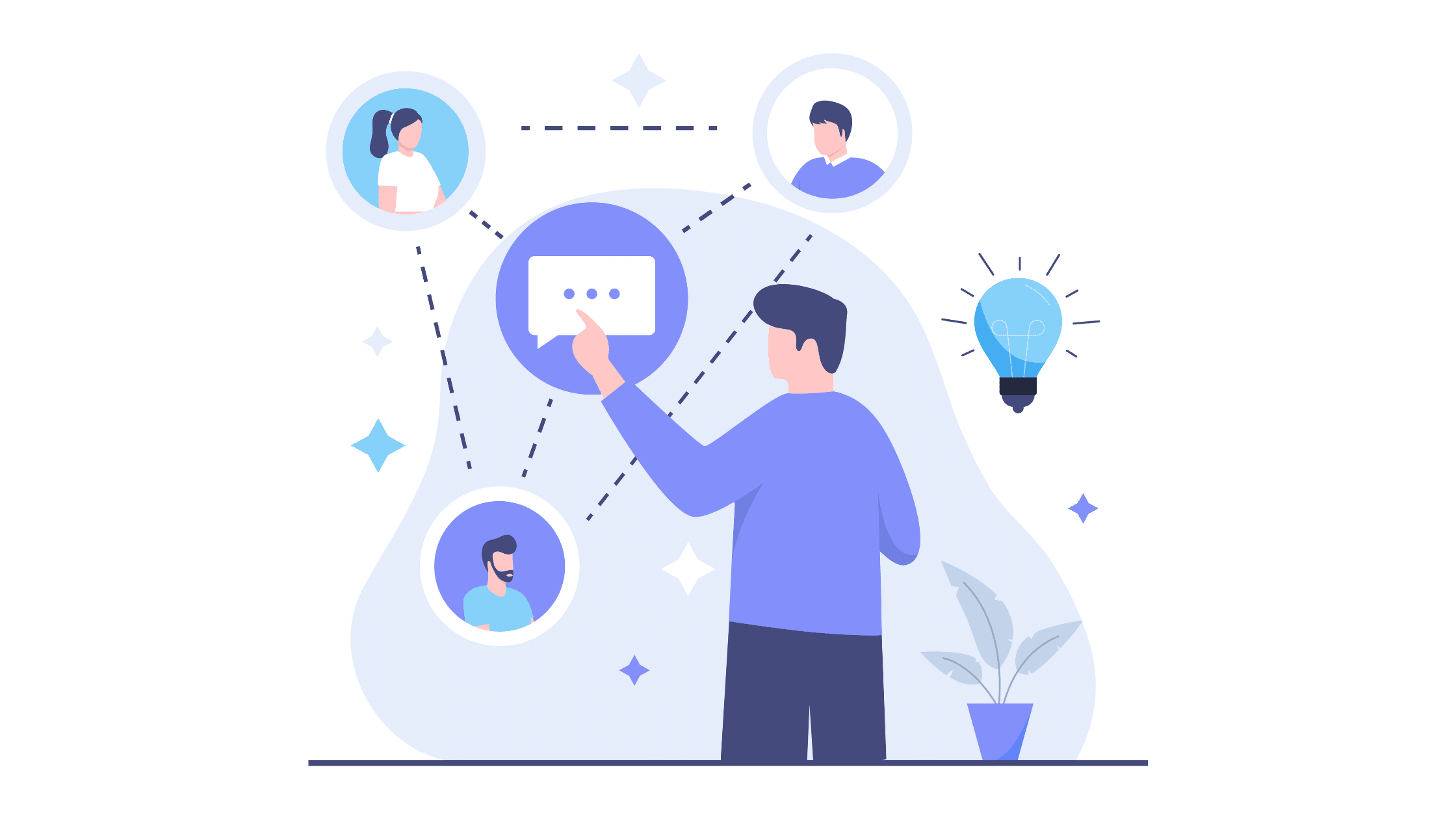 Anyone can sign up as a freelance service provider on Fiverr and there is no experience required. Getting started is as easy as signing up on the website or mobile app and creating a seller profile. Once that's in place, you simply start creating your first gig.
Freelancers are also free to choose what services they'd like to offer. Popular services include writing, editing, and graphic design but there are a myriad of others.
In fact, there are some gig workers who make money simply by taking a cellphone selfie of themselves holding a customer's logo up in front of a local landmark.
But can you make money on Fiverr without any skills or experience? Absolutely! The key is establishing a decent presence on the platform and then leveraging Fiverr's large audience of buyers to find buyers who are willing to pay much more (because they value their time and you can complete a job more efficiently and with less micromanaging than others).

Many freelancers shudder when they think of Fiverr since they imagine low pay and demanding sellers. And to be clear-this perception is largely true (at least, in the beginning)…
But platforms like Fiverr are filled with plenty of mediocre sellers as well, meaning that if you are a hardworking and focused seller, you can stand out and get noticed, regardless of your formal skills.

The pool of buyers on Fiverr is pretty much unparalleled. While most are looking for cheap gigs, some of us (I've been both a seller and buyer on Fiverr) are looking for ambitious freelancers to help us grow our businesses.
And we spend a lot of money once we find those few diligent and independent workers. I've had months where I've paid over $10,000 to sellers on Fiverr.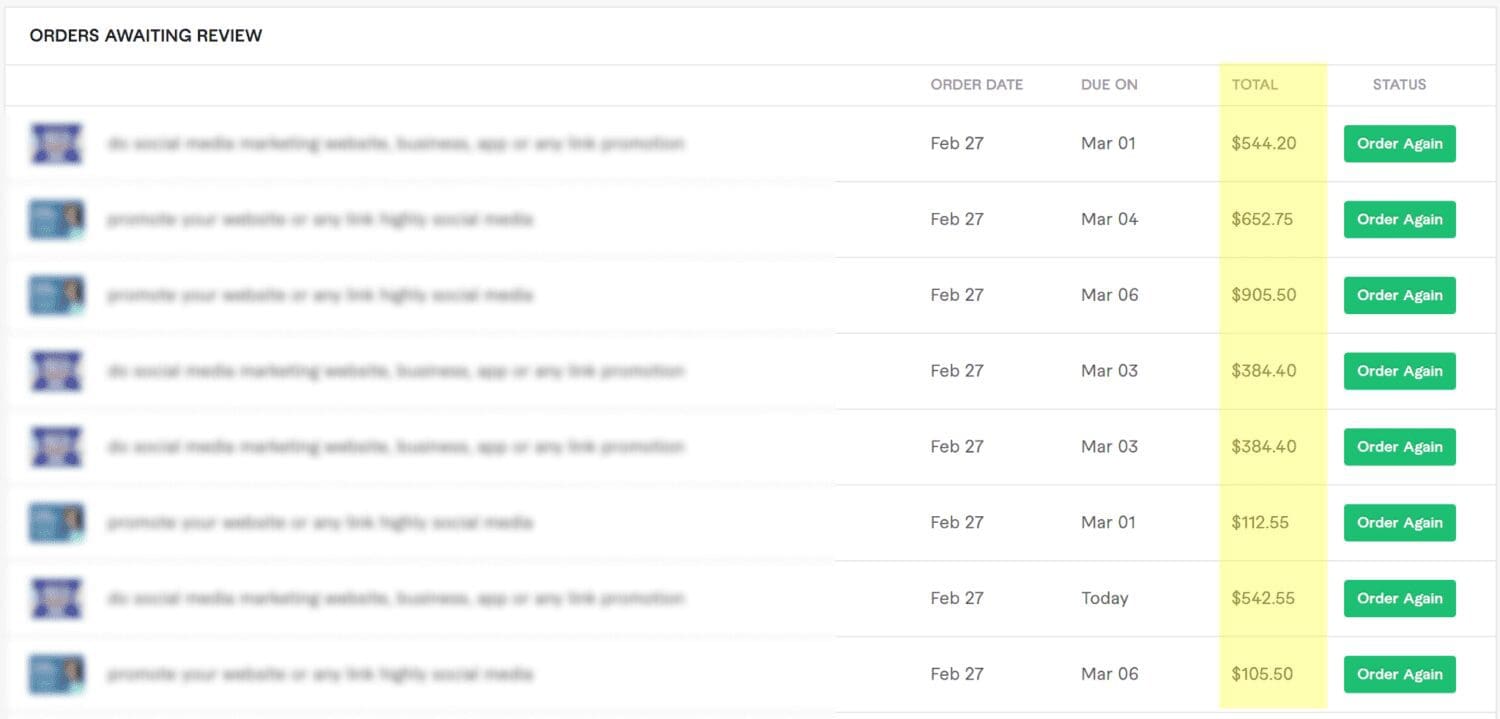 Many of these sellers has very few reviews or were buried deep within the search engine results. But if you can produce high quality content, buyers will eventually find you.
Yes, Fiverr does have an affiliate program! So in addition to earning money by selling your services, you can generate income by referring friends, other freelancers, or any visitor to your website to Fiverr's affiliate program! Make sure you sign up for the affiliate program before you start making referrals, as referrals from before entering the formal program will not count toward your affiliate payout.
Does Fiverr Have an Affiliate Program?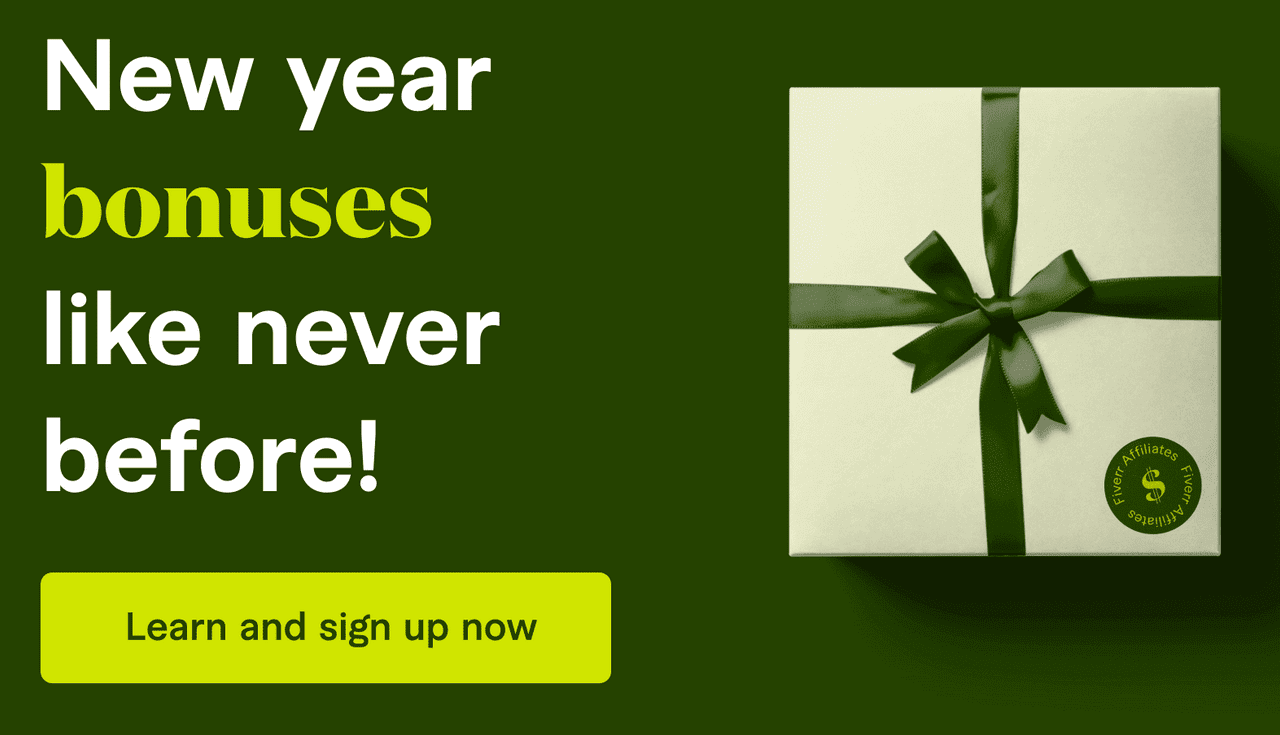 Yes, Fiverr does have an affiliate program! So in addition to earning money by selling your services, you can generate income by referring friends, other freelancers, or any visitor to your website to Fiverr's affiliate program!
Make sure you sign up for the affiliate program before you start making referrals, as referrals from before entering the formal program will not count toward your affiliate payout.
What Are the Best Fiverr Gigs for Beginners?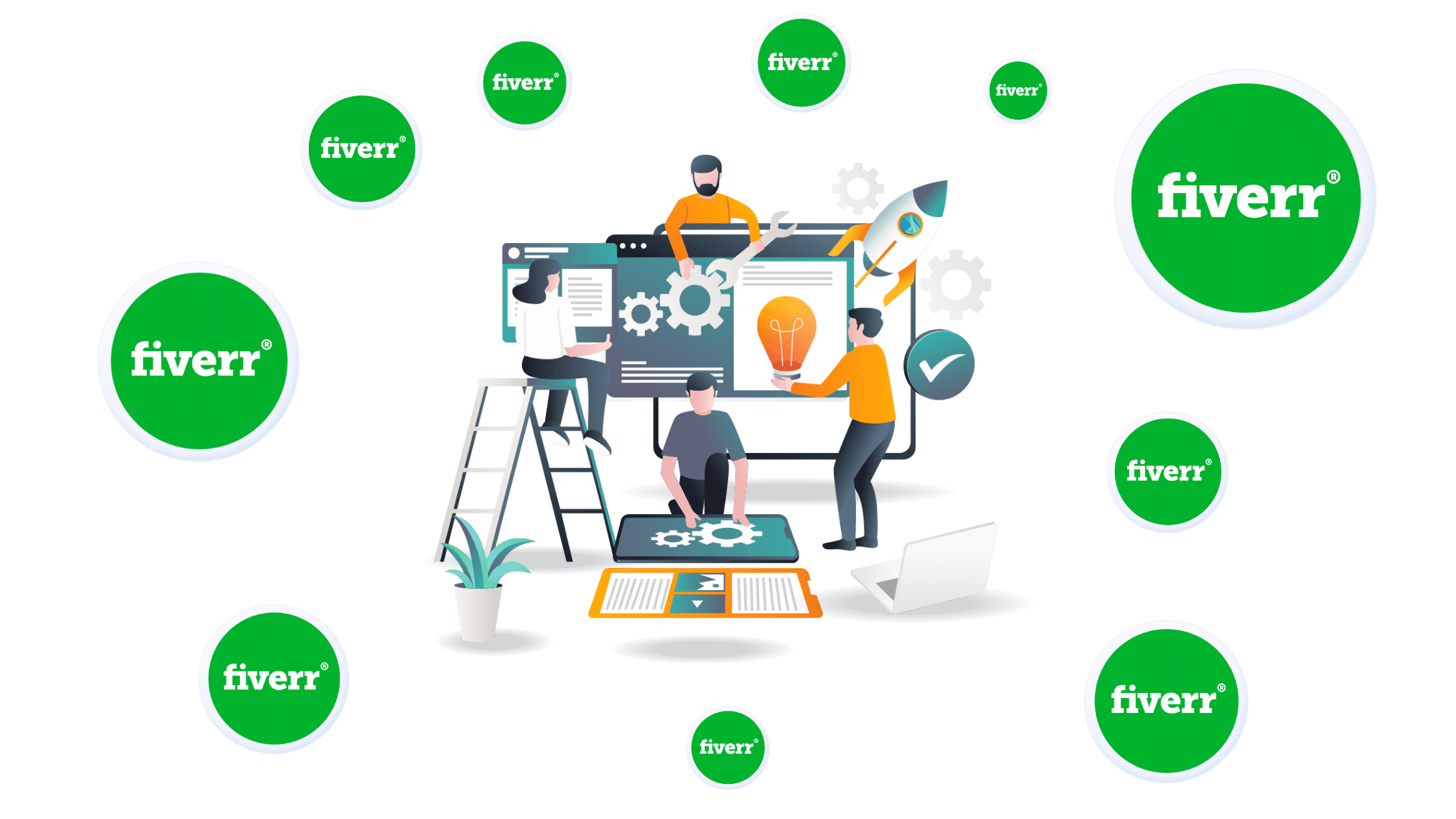 As with most online freelance marketplaces, competition can be quite fierce. And while experience isn't required, it can influence a buyer's decision. Freelance marketplace buyers also often rely on ratings and reviews from other buyers. Sellers with the very top ratings get promoted site-wide, and in some cases, are recommended to Fiverr Select buyers, which can lead to larger and more lucrative work.

This creates a quandary for beginners… if you don't have experience or reviews because you haven't sold a gig yet, how do you sell a gig?
The trick is to start with the easiest and cheapest gigs, then add better paying services over time. Most buyers are willing to risk a mere five dollars to try someone new.
Some buyers even make a point to look for new sellers on Fiverr so they can help them get started. And even when you have no online work experience at all, there are still several ways to make money with Fiverr gigs.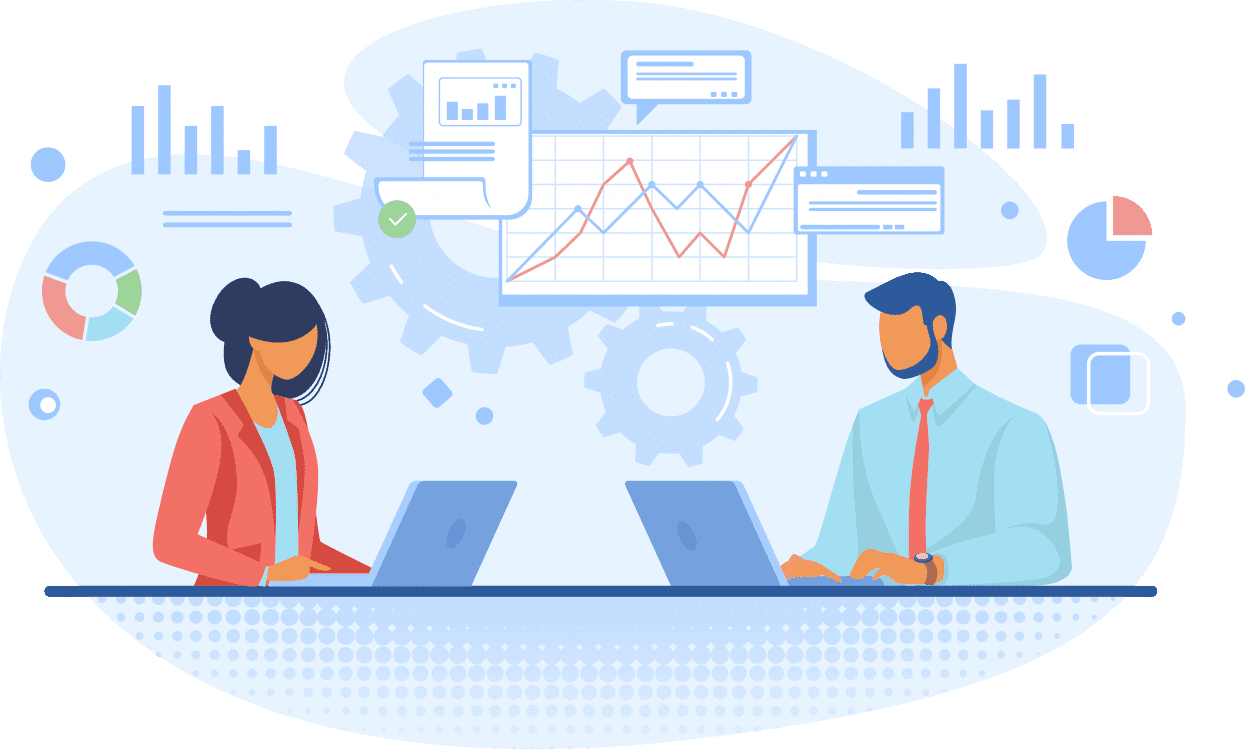 Are you an expert at finding obscure information, data, or facts? Do your friends consider you the ultimate Google-Fu Master?
Most highschool and college students are actually masters of finding things online, and they don't realize that they can earn money with this skill. Some companies pay freelancers to research topics for them.
You could offer to research popular keywords for website publishers, or top selling products for an ecommerce store. You can even get paid to conduct research for a blog.

There are many different types of web research you could offer. Ideas include:
Research related to the national budget or the latest political committee hearings

Environmental or weather statistics

Medical diseases, treatments, or medications

Popular keywords searched for on Google

Popular products purchased on Amazon

The best-selling book categories on Kindle

The number of backlinks to a competitor's website
This list could go on indefinitely, as there are any number of things people need researched for work, home, or school reasons.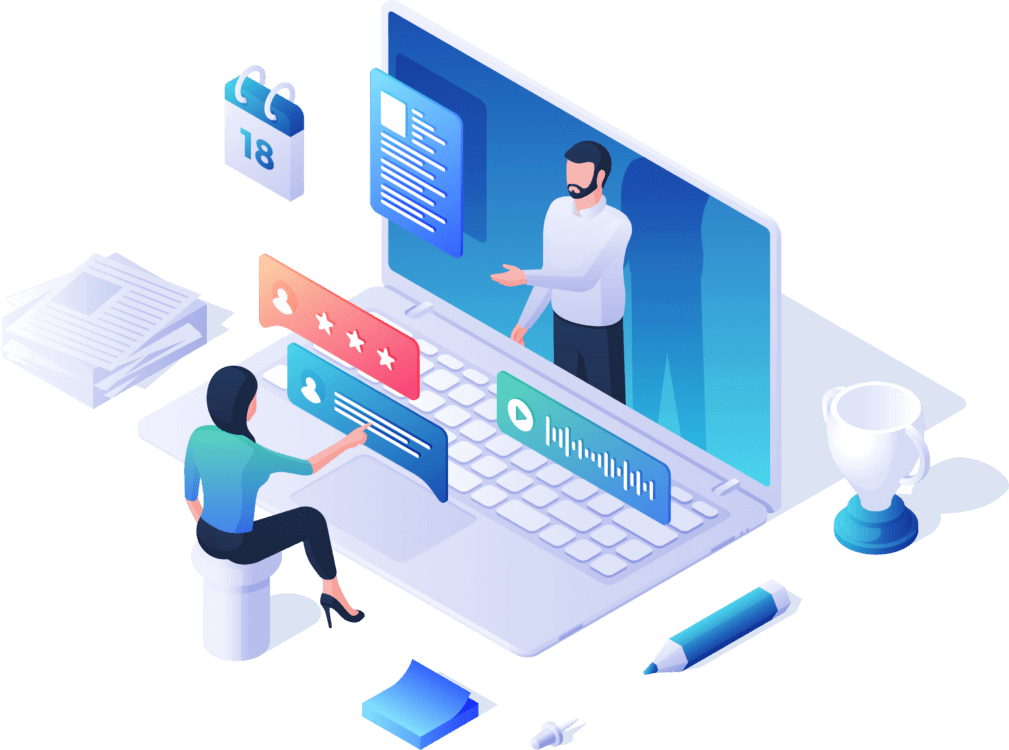 Proofreading is a common first project for many beginners. Since all that's required is the ability to read and catch basic punctuation and grammar mistakes, proofreading is very popular for beginners to offer.
Even though the work is somewhat simple, it still requires a degree of attention. Some beginners mistakenly believe they can simply run software such as Grammarly and be finished with a project in minutes. While this can sometimes be the case, it does not work for everything.
When proofreading fiction, for instance, Grammarly and other editing software can be easily confused by dialogue and colloquialisms. Software also does not catch some simple mistakes such as writing here instead of her.
Examples of good beginner proofreading gigs to offer include:
Proofreading books

Proofreading blog articles

Proofreading website pages

Proofreading social media posts

Proofreading school papers

Proofreading resumes

Proofreading newsletters

Proofreading business office documents
To stand out as a proofreader, use a common style guide such as the Chicago Manual of Style (CMOS) or Associated Press (AP) stylebook.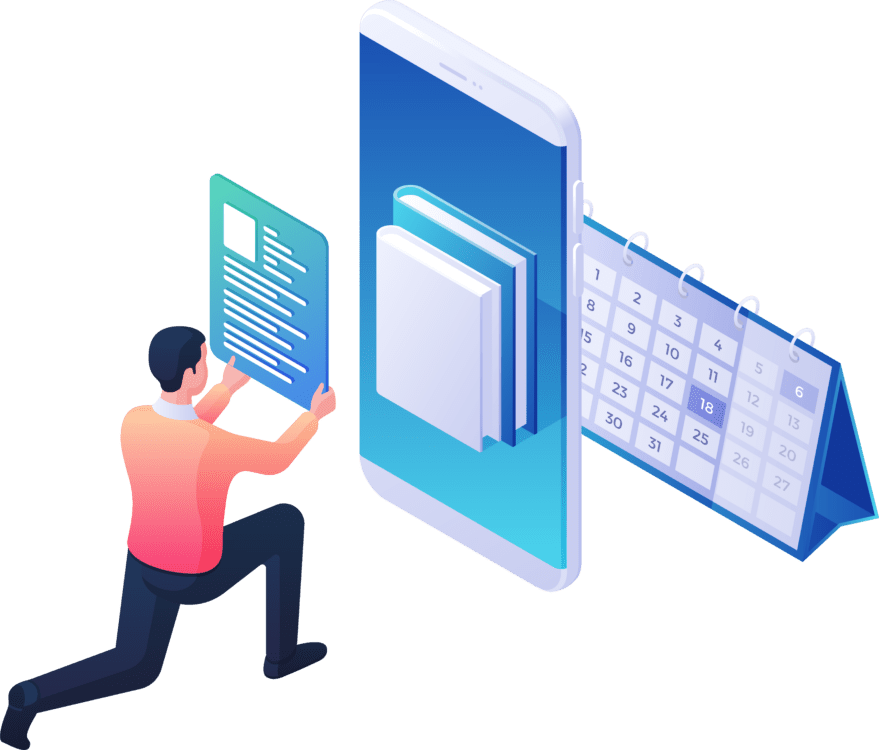 Beta reading is a fun way to make extra money, particularly for anyone who likes to read. A beta reader reads books before they are published. They then give feedback to the author or publisher about what is good and bad about the story.
A beta reader might point out plot holes, confusing scenes, or weak character development. They might also ask questions about parts of the story that are unclear, or make suggestions for changes.
Beta readers are not expected to fix grammar, punctuation, or other editorial issues. They're also not expected to write a full review. They simply read and provide honest feedback.
As such, many clients offer very low pay for this type of work. They feel that the free book is payment of sorts, thus they're not inclined to offer much more in the form of cash. That's what makes these excellent beginner projects though.
A new freelancer on Fiverr can offer beta reading for a mere five dollars as a way to quickly build up reviews. Once a freelancer has begun establishing themselves on the platform, they're allowed to post most gigs and ask for higher pay.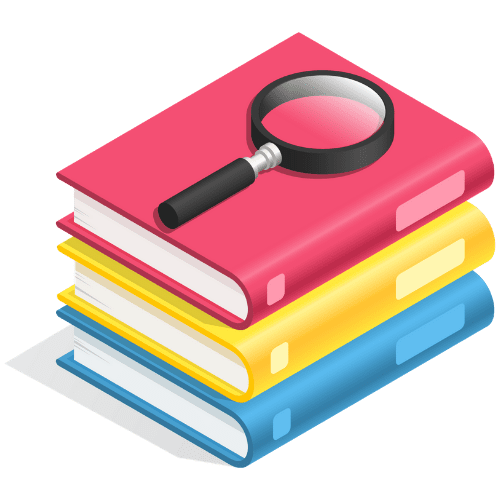 Similar to beta reading, book review gigs are another quick and easy way for beginners to get started on Fiverr. A book reviewer provides services to authors for books that are already published.
Reviews can help increase the sales of a book. New authors and new books often have a difficult time getting reviews, so they pay freelancers to write them.
Whether an author wants just a few reviews or they want 100, Fiverr freelancers can offer this service as an inexpensive gig. This is an excellent offering for beginners, because the service is fast and cheap.
Author's don't worry much about how new you are or whether you've had clients yet. They simply want to get movement started on their book, and you can offer this to them.
As a book reviewer, you can offer to send the review to the author for distribution, or you can offer to post it on various websites. They might want you to publish a review on Amazon, for instance, or on Goodreads and other book-specific websites.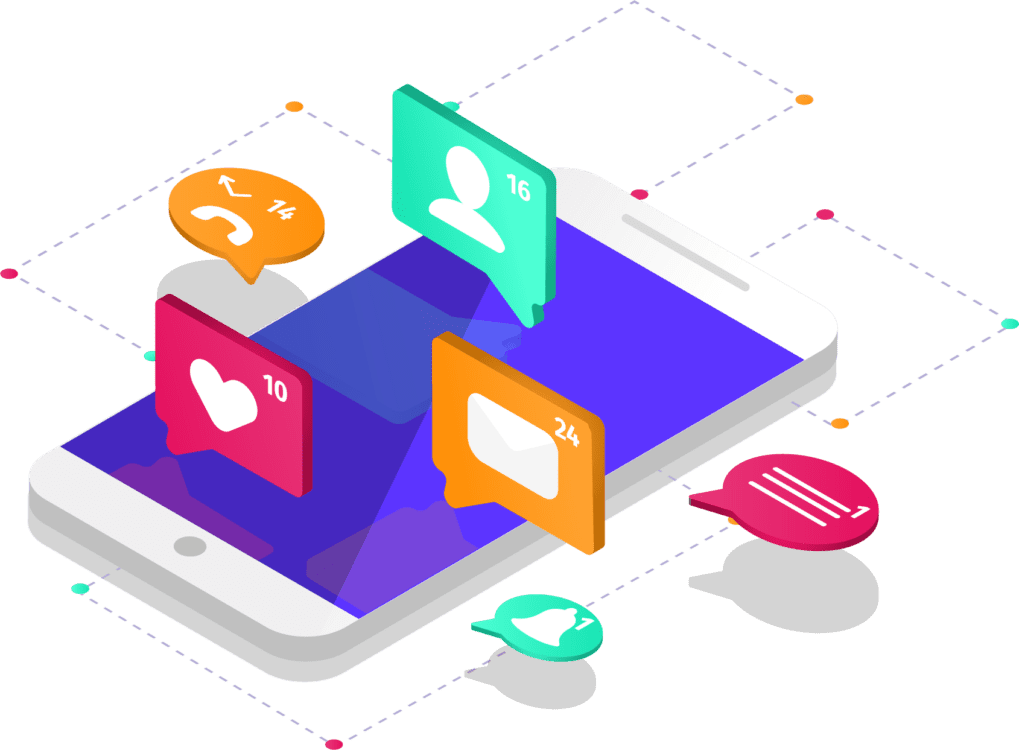 If you are active on social media, you may find that you're able to make money as a beginner at Fiverr using your social media accounts and skills.
Many beginners want to become social media account managers, but that is not often something you can snag without some type of experience. Being an influencer, however, is simply a matter of having large social media accounts.
Many people start social media as a hobby. Maybe they want to show off their photography, share where they've traveled, or flaunt their fashion style. There are social media influencers for almost anything. Even book reviewers are known to create massive accounts that let them get paid for nicely.
Beginners on Fiverr can offer to create a post on their social media accounts for a small fee. Even if you only have one account, that's a place to start. Social media gigs can be offered in a wide number of ways.
You might take a custom photo for the client, create a meme, or simply mention their products or website to your followers. You could sell the option to link to their site for a specified period of time, or allow the client to be highlighted as a sponsor of your channel.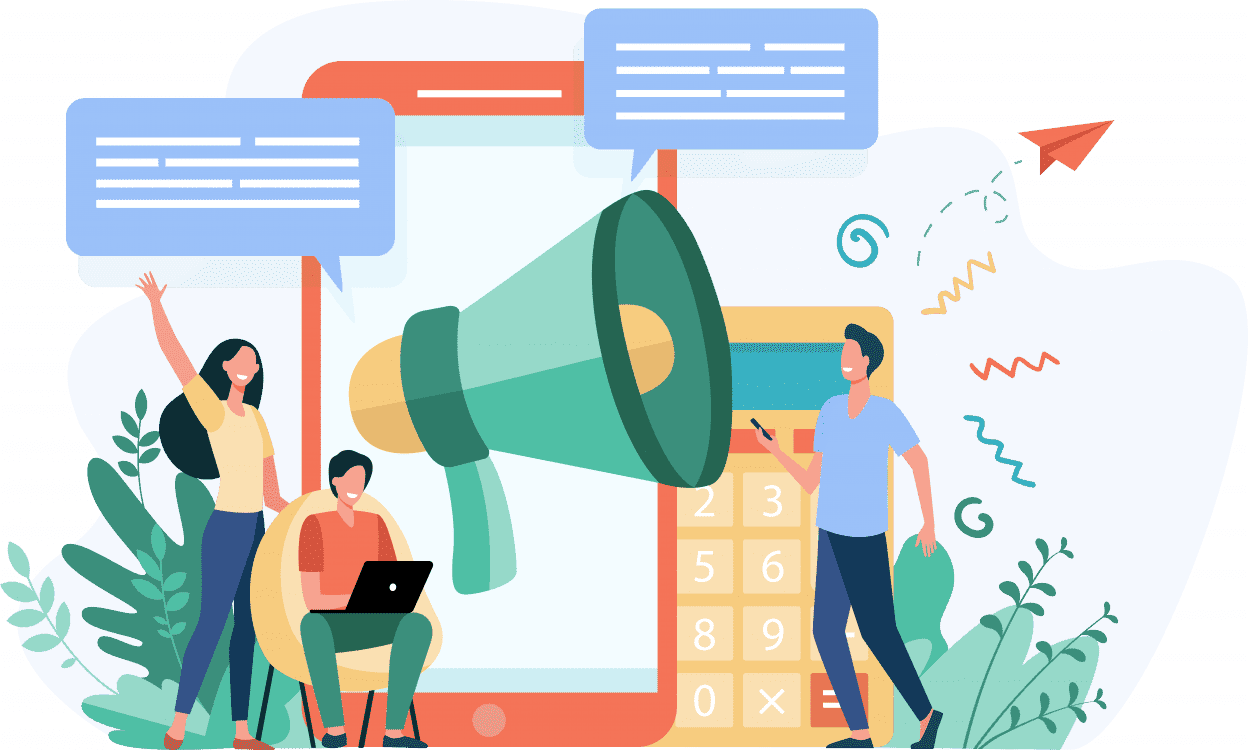 The internet is global and as such, there are plenty of people who read, write, and speak more than one language. Anyone who does has a decided advantage on Fiverr, because an excellent beginner gig they can offer is translation.
Multi-lingual freelancers can offer to translate short articles or brief videos as beginner gigs. Offering short services allows you to keep the fee small while also minimizing the risk for the client. When clients can get something small done quickly at a very low cost, they are much more likely to hire someone that offers it, regardless of what experience they have or don't have in the marketplace. Brief video clips are another excellent opportunity for beginner freelancers. Video has invaded all corners of the internet, particularly on social media, and can be an excellent inexpensive starter offering on Fiverr.
Using a standard cell phone, offer to create brief videos as product testimonials. Or offer to video yourself unboxing something you ordered. Likewise, create a video reviewing a product.
Clients will want to order these for their ecommerce websites and social media accounts, and they're happy to pay a small fee for them. In some cases you may be able to negotiate for a free product in exchange for creating the video.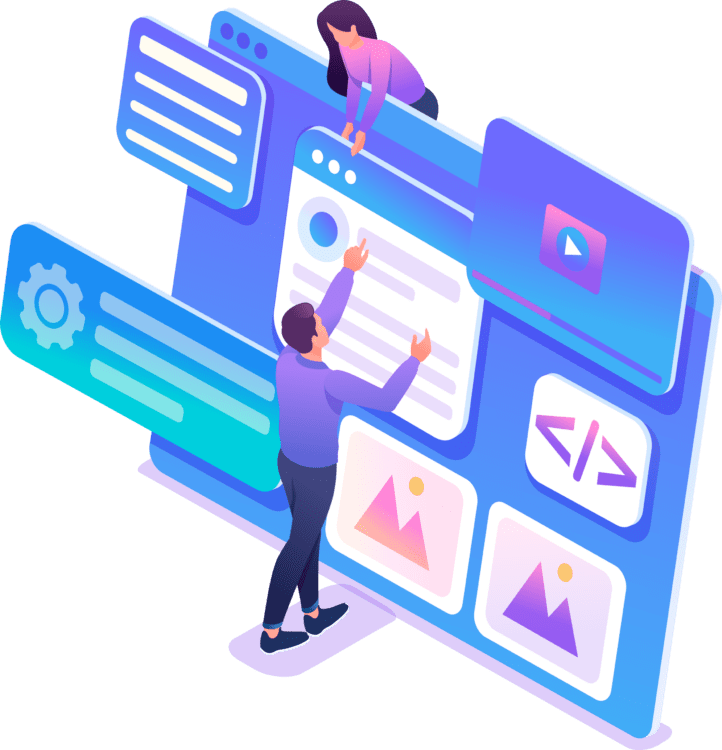 Another popular gig for beginner freelancers is to offer basic photography services. Again, think in terms of social media, and create a gig offering clients pictures that will help promote their business or product.
You might offer to create generic social media memes, but also consider creating product placements and testimonials. If you live near an iconic landmark, for instance, you could offer to take a social media photo with a client's product at that place.
Or think creatively, and make the product appear to be part of the place somehow, similar to how you can make pictures that look like you're holding the moon.
Pictures can also be excellent as testimonials and reviews. Be sure to emphasize these uses and benefits to potential clients in your gig, and you should soon have orders flowing in.
9. Transcription, Typing, and Captioning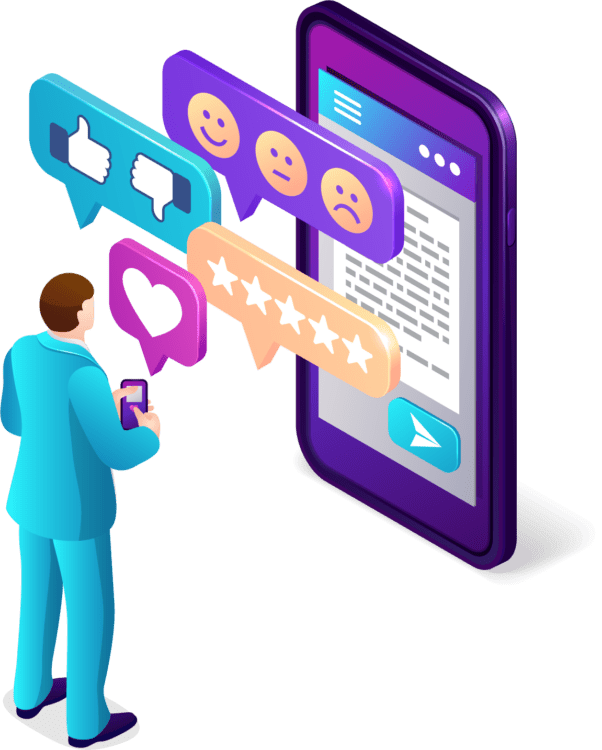 Transcription, typing, and captioning are three variations of the same type of work. Transcriptions are usually made from audio-only content. You listen to a podcast, for instance, and type out everything said on the recording. Captioning is doing the same, but with video content.
Typing is sometimes needed when a client has handwritten material that they want digitized, or if they need something put into a different type of digital format. These are not as common in 2022 since it's not too difficult to export content to multiple file formats.
Sometimes though, you will find clients that want offline material typed out. They may send you pictures of the text, or send you the physical papers or books, and pay you to type it into a computer file.
Though some types of transcription and captioning are specialized and require experience, there is plenty of basic work available online for beginners. Offer these services in a Fiverr gig as a way to get your freelance career started.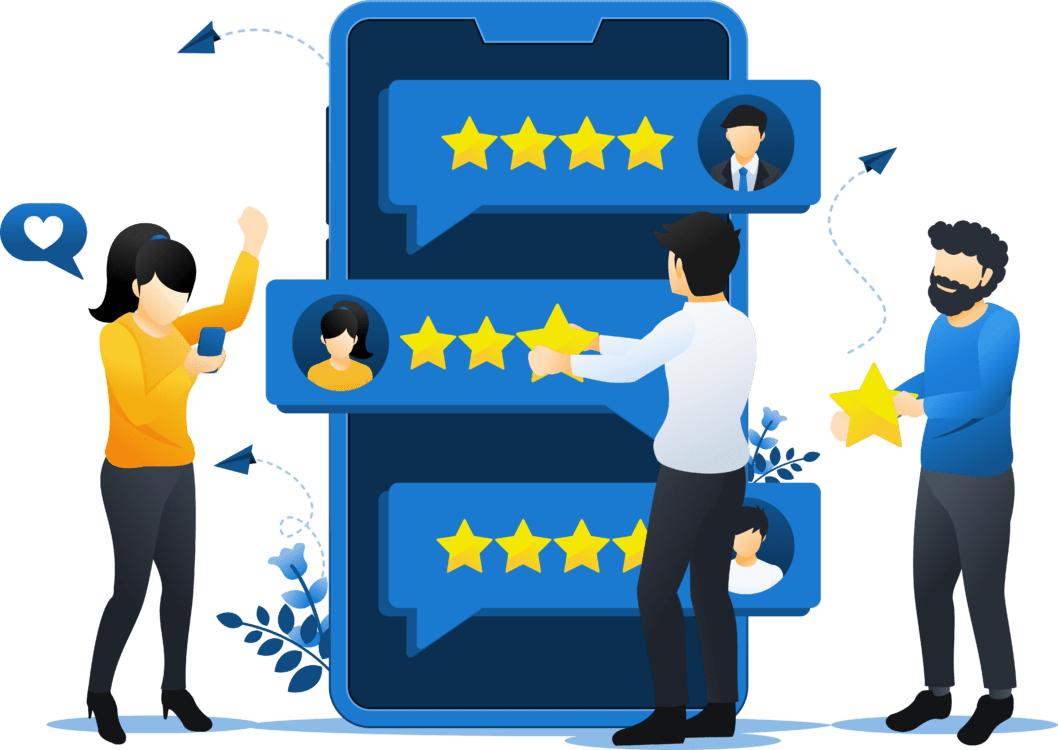 Product reviews are similar to book reviews mentioned elsewhere in this article. Anyone who sells anything online relies heavily on product reviews. Unfortunately, it can take a long time for a new product to start getting reviews from buyers, thus sellers pay people to get the process started.
Freelancers on Fiverr can create a gig that offers this service. Book reviews require a time commitment, because you have to read the book before leaving the reviewing. Product reviews are quicker and much more straightforward.
You can simply order the product, then write the review the same day you receive it. Your gig might offer to leave the review on one or more ecommerce sites such as Amazon and Shopify. You might also offer to post the review on various bulletin boards or social media sites as well.
As you build your reputation for providing this service, you can add upgrades and enhancements over time, such as including photos, unboxing videos, and social media promotion.
As we've covered here, there are many excellent opportunities for beginners to make money on Fiverr, even if they have absolutely no experience. As long as you're of age and legally allowed to create an account with the website, you can get started immediately.
And while the beginner offerings may seem a bit lame and low paying, they're only meant to be used as a place to start.
The goal is to build your reputation on the site, so that you'll be allowed to offer higher cost services. Establishing a history also helps you to attract better clients in time, and clients will be more comfortable paying for your more expensive services.
So start with simple, cheap, easy options that can help build your Fiverr ratings quickly. Then you can expand the quantity, types, and value of the gigs you offer in the future.