Disclosure: Some of the links below are affiliate links, meaning that at no additional cost to you, I will receive a commission if you click through and make a purchase. For more information, read our full affiliate disclosure here.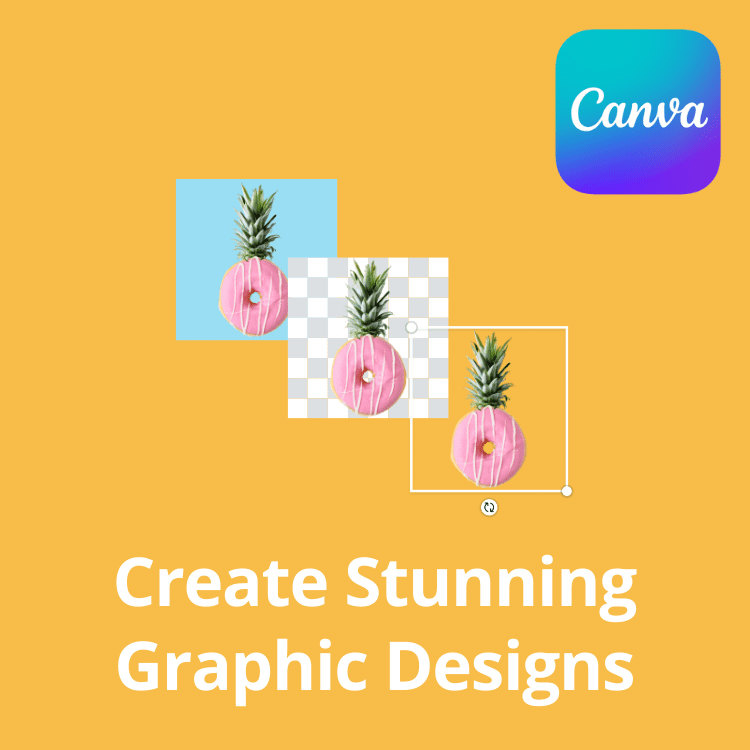 If you don't already have Canva, try it for free! Canva makes it ridiculously simple to create blog banners, edit photos, and design social media marketing content. It is also one of the few blogging tools that I use on a daily basis.
CASEY BOTTICELLO
Founder, Blogging Guide
In case you haven't noticed, Canva's Enterprise plan isn't around anymore. Don't worry, though, it's just called Canva for Teams now. The graphic design platform has tailored the latest addition to its paid subscription plans for the distributed workforce market. Canva for Teams offers users even more collaboration tools and scaling options than the now defunct Enterprise option did.
This new, improved version is geared toward helping teams streamline their graphic design efforts by combining the Pro plan's extensive feature sets with an additional layer of collaboration functionalities. With a reported 85% of the world's top 500 companies already using Canva, the Teams plan is an enticing prospect, especially for those looking to graduate their teams to the next level.
Thanks to Canva's extensive free version, most of us have worked with Canva at some point – if you haven't, sign up for the free version, or try out the 30-day free trial of the Pro plan – and are familiar with the design platform's awesome tools and features. For a detailed review of the platform, check out our comprehensive review here.
Canva for Teams is designed to cater to teams of all sizes and takes the platform's enterprise-scale offering to the next level. Canva for Teams can unlock the potential for getting team members to collaborate better, giving them access to even more brand content and libraries while making sharing, commenting, planning, and communicating quick and easy. 
In this Canva for Teams review, we touch on the graphic design platform's latest paid offering, checking out what's changed, which new features and tools are available, and how much it costs.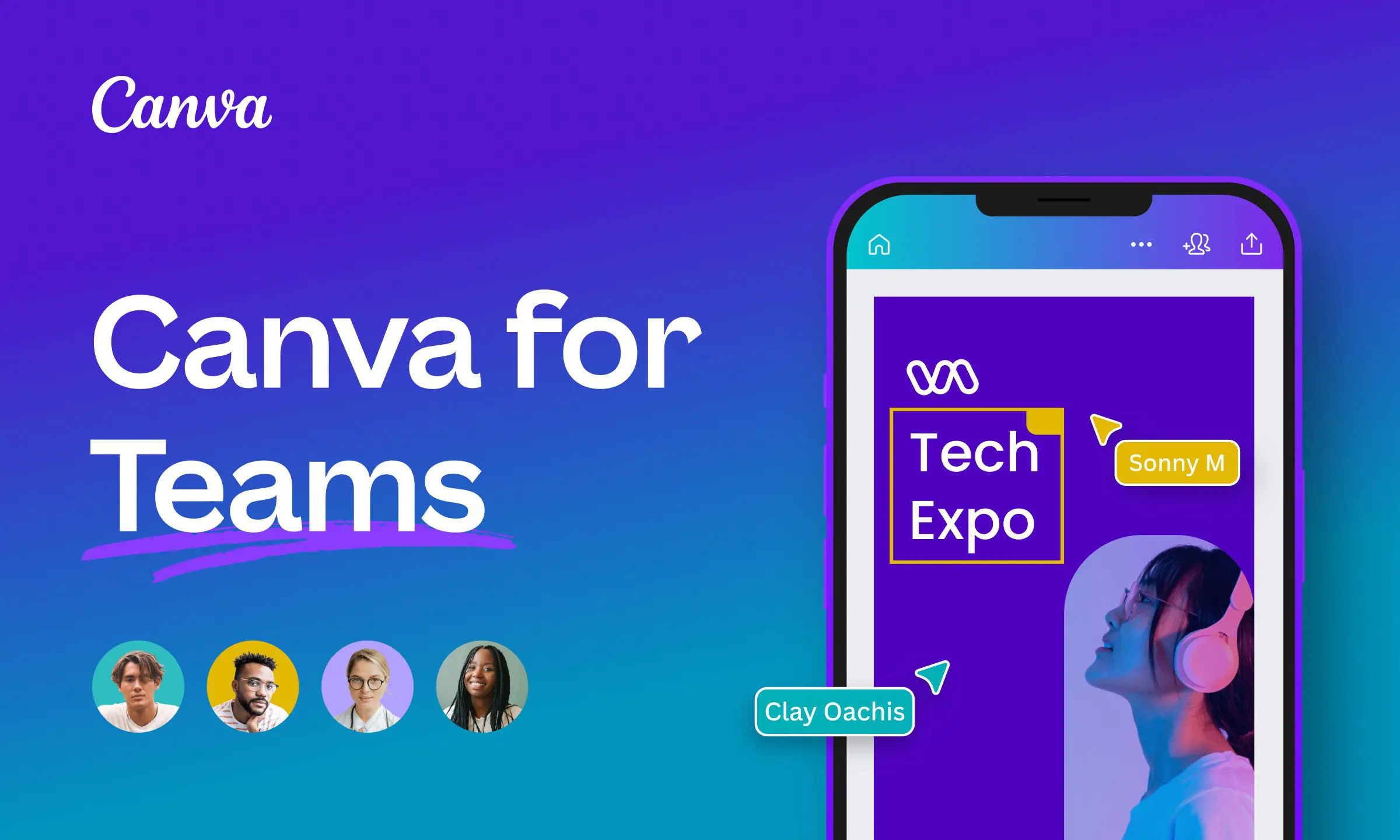 In case you've been living on the Moon, Canva is a popular online graphic design tool where anyone can create, edit, buy and even sell visual content of every kind, from icons and logos to detailed presentations and videos.
Canva is, for everyone, regardless of their graphic design experience, and the extensive tools and feature sets allow users to create stunning content easily. Since 2012, the platform has offered a popular free version, with the rise in their Pro users continuing to skyrocket, already exceeding 5 million paying subscribers.
In July 2022, Pro and Enterprise users noticed a Canva update in their inboxes explaining that the platform was switching their paying users from the Enterprise to a Canva for Teams plan.
What is it? 
What is Canva for Teams? Put simply, it is an evolution and update to the (now defunct) paid Enterprise plan option, designed for teams consisting of two or more people wanting to create, communicate and collaborate without having to leave the platform. 
New, Improved Tools and Features!
The platform has essentially taken the standard Pro features and combined them with the former Enterprise plan's collaboration tools, team assets, and features, along with newer, scalable options. This next-gen subscription plan has been specifically developed to cater to distributed teams boasting a blend of hybrid members working in the office or from home. 
What About Canva Pro?
While Canva Pro is for individuals, the Canva for Teams plan offers additional functions and features that cater to design teams. This included the small business owners looking to collaborate between two and five members up to entire companies with mega-teams of up to 3000 people.
Canva Pro users will automatically be switched to Canva for Teams status when they add someone to their team, and that person accepts the invite. 
For teams containing six or more members, Canva offers a graduated, tier-based pricing structure, where users pay less per additional member as the team expands – an attractive option for teams with ambitions to grow. 
What is Canva for Teams and What can it do for Your Business?
In 2020, the average salary for a full-time, experienced US-based professional graphic designer was around $70,000 – that's a lot for the small business looking to scale. And while a top-notch graphic designer is a valuable addition to any team, with Canva's ever-improving features and ease of use, companies can save a bundle by empowering and enabling their teams to come together on the platform. 
Canva for Teams offers users all of the Canva Pro features, including access to their massive content libraries, customizable templates, and basic design elements, but adds in a whole new dimension of team-orientated tools and components. Let's take a peek at some of the functionalities and features of Canva for Teams. 
Team Management
Managing a graphic design team in 2022 is tough. Team management should be smooth and accessible, with adding and removing members, assigning roles, and coordinating projects efficiently vital to success. For companies with in-house teams and those tapping into a distributed workforce consisting of employees working remotely and from home, communication and collaboration team management capacities like those afforded by Canva for Teams are essential.
Communicate Visually
As a graphic design nexus for pretty much anyone, it comes as no surprise that the platform offers Teams users an attractive visual communications infrastructure. With drag-and-drop tools, chart and presentation data visualizations, and various appealing reporting and analysis metrics, Canva for Teams' illustrated communications design gives its users a killer advantage. 
Collaborate From Anywhere
Canva for Teams allows people to come together and collaborate digitally, no matter where they are. Whether working on a different floor or in a different time zone, the platform's top plan allows teams to manage their assets, monitor progress, provide inclusive insights and assign functions effortlessly. Assign roles, including administrator, template designer, and member, while keeping tabs on progress.  
Tailor-Made Workflows
Workflows are a buzzword synonymous with effective project management, and the additional team synergy and planning capacities that workflows offer graphic design teams can be a game-changer. Canva for Teams allows teams to streamline their efforts by utilizing an array of workflow tools and integrations, enabling members to easily manage their content assets without compromising on productivity. 
Powerful Features and Tools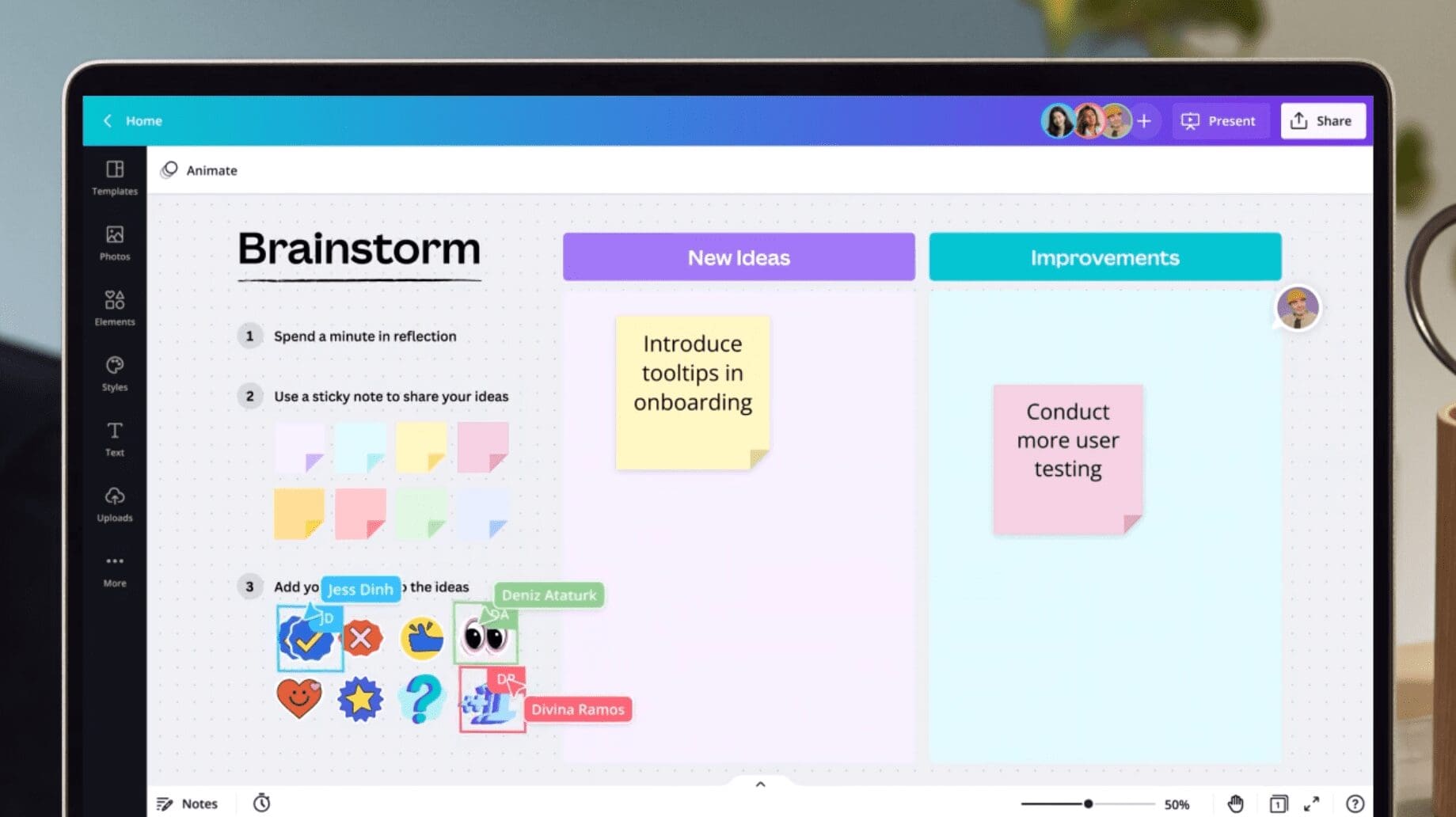 Canva for Teams, like its free and Pro plan counterparts, comes loaded with a rich and expansive feature set.
On top of the laundry list of helpful tools, integrations, and highlights that Canva offers its individual users, the platform has added an innovative and powerful layer of team features to its Teams plan that'll get even the most cynical project managers excited.
Here, we check out some additional features on top of those already offered by the Pro plan. 
Content Planning Tools. "Failing to plan is planning to fail," as the old saying goes. In today's social media frenzy, the brands that don't post frequently or consistently enough always lose out. With so much already on the graphic design team's day-to-day plate, working on outdated spreadsheet content calendars eats into precious resources. The Teams plan content planning tools simplify scheduling posts and project activities by allowing members to create visibility around their planning and offering seamless integrations with social media platforms and other software.
Brand Kits. Any brand looking to be taken seriously needs to ensure that every element of its branding strategy is in line with its stated look and feel – nothing can get left to chance. Canva for Teams allows collaborators to craft reusable brand kits that ensure consistency and balance across the board for all content, no matter how big or small. Owners can design and then lock in their brand kit's design elements, preventing brand disassociation among consumers.
Customizable Templates. Canva's templates library is vast, and Pro users already know how valuable those custom-designed, professionally edited templates are. Canva for Teams allows users to take advantage of these template resources, creating uniquely branded design frameworks for every member of their team to use, saving them massive amounts of time.  
Reporting and Administration. Canva for Teams gives team leaders everything they need to track, monitor, and report on their design performance and efficiency. Metrics, including template and team member activities, are compiled into easy-to-export and interpret reports which can be downloaded as easy-to-move and share .csv files.
Premium Insights. Canva for Teams makes gaining design insight into your team's designs easy. Gather detailed info on views, shares, and opening rates for your designs and track editing and commenting activities. By providing members with access to detailed data and activity indicators regarding their designs, teams can make revisions or re-configure their processes.  
Integration and Access. In a world where connecting is everything, good graphic design demands cross-platform integrations and compatibility. Seamless integration capacity and an ever-growing list of accessible apps and platforms make Canva for Teams a must-have when looking to migrate from another design platform or when importing existing design content. 
Flexible Billing and Payments. Boasting single sign-on (SSO) and two-factor authentication security features, managing billing and payments on Canva for Teams is safe and convenient. As your team grows, Canva's scalable payment toolsets grow with your team.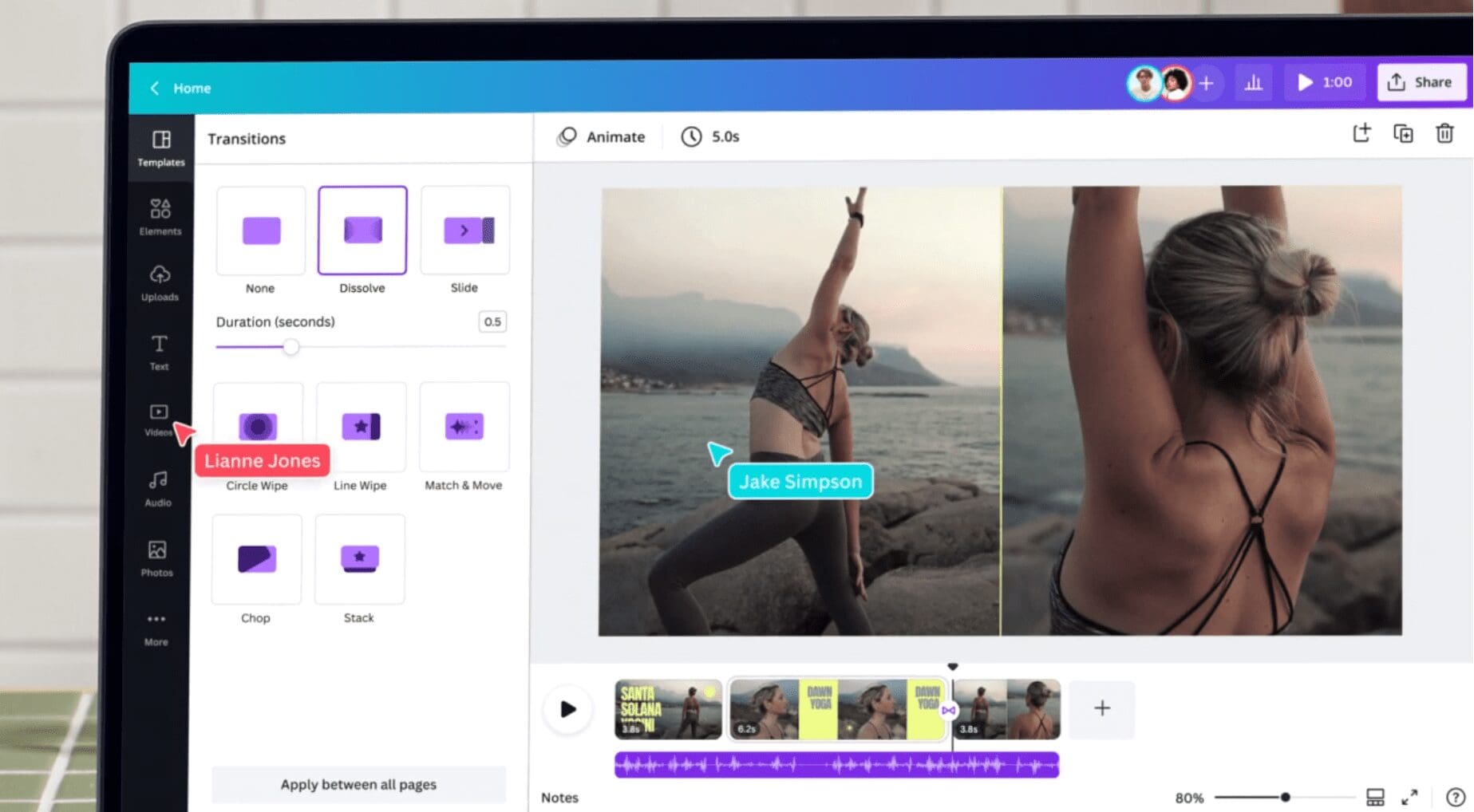 Any team collaboration software will have those who love using it and those who just don't. What matters is how many people don't. Teams require collaboration and cohesion to function effectively, and when a tool or platform causes more problems than solving them, things can head south pretty quickly.
For those still wondering what is Canva for Teams? It's important to remember that Canva for Teams offers myriad advantages for using it, including some hard-to-ignore benefits. 
Flexibility for Big and Small Teams. Canva for Teams works for smaller teams by allowing owners to assign fundamental roles and manage activities with the click of a button. For larger teams, the platform enables admins to create groups within them, assigning multiple functions to members throughout the expanded group. Deploy team leaders, comment on progress, and monitor productivity among individual groups without disrupting workflows. 
Team Growth and Scalability. Capable of supporting 3000-member strong teams means Canva has planned for team growth by providing the capacity to manage expanding teams with increasingly complex demands. Aside from the pricing breaks as teams swell in number, the multidimensional tools allow users to adapt to the shifting needs of larger teams.
Great Team Features for a New Plan. For a plan that hasn't been around for very long, Canva for Teams has done well to offer users the toolsets and features that many top-tier team and project management platforms provide too. Their Enterprise experience clearly gave them the information they needed to redesign and roll out a plan that takes care of all team types. 
Graduated Pricing. Instead of simply flat-rate discounting Canva team members, the platform uses a graduated pricing model, meaning that as your team grows, subscription fees per member decrease. A great incentive to grow if ever there was one. 
Next-Level Collaboration. For a graphic design tool, Canva certainly takes things up a notch when it comes to sharing and collaborating. From transferring files within the platform, commenting on team designs and templates, and adding and removing team members at the click of a button, collaborating on Canva for Teams feels like working within a premier project management ecosystem.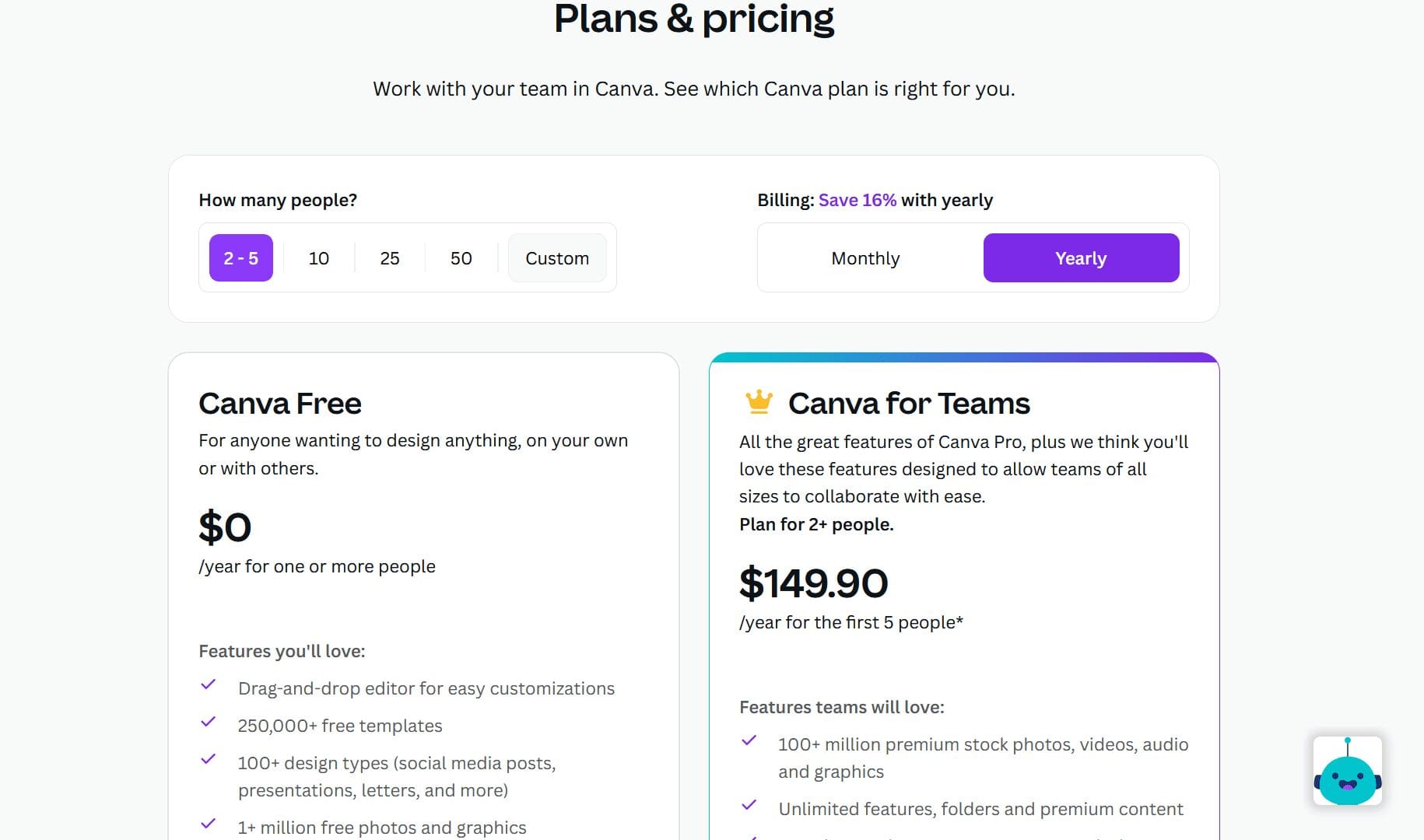 Canva for Teams pricing begins at $14.99 per user for teams of up to five people. While this is more than the $12.99 monthly fee for the Pro plan, once you reach six or more team members, the graduated pricing structure kicks in and prices per person start coming down – quickly.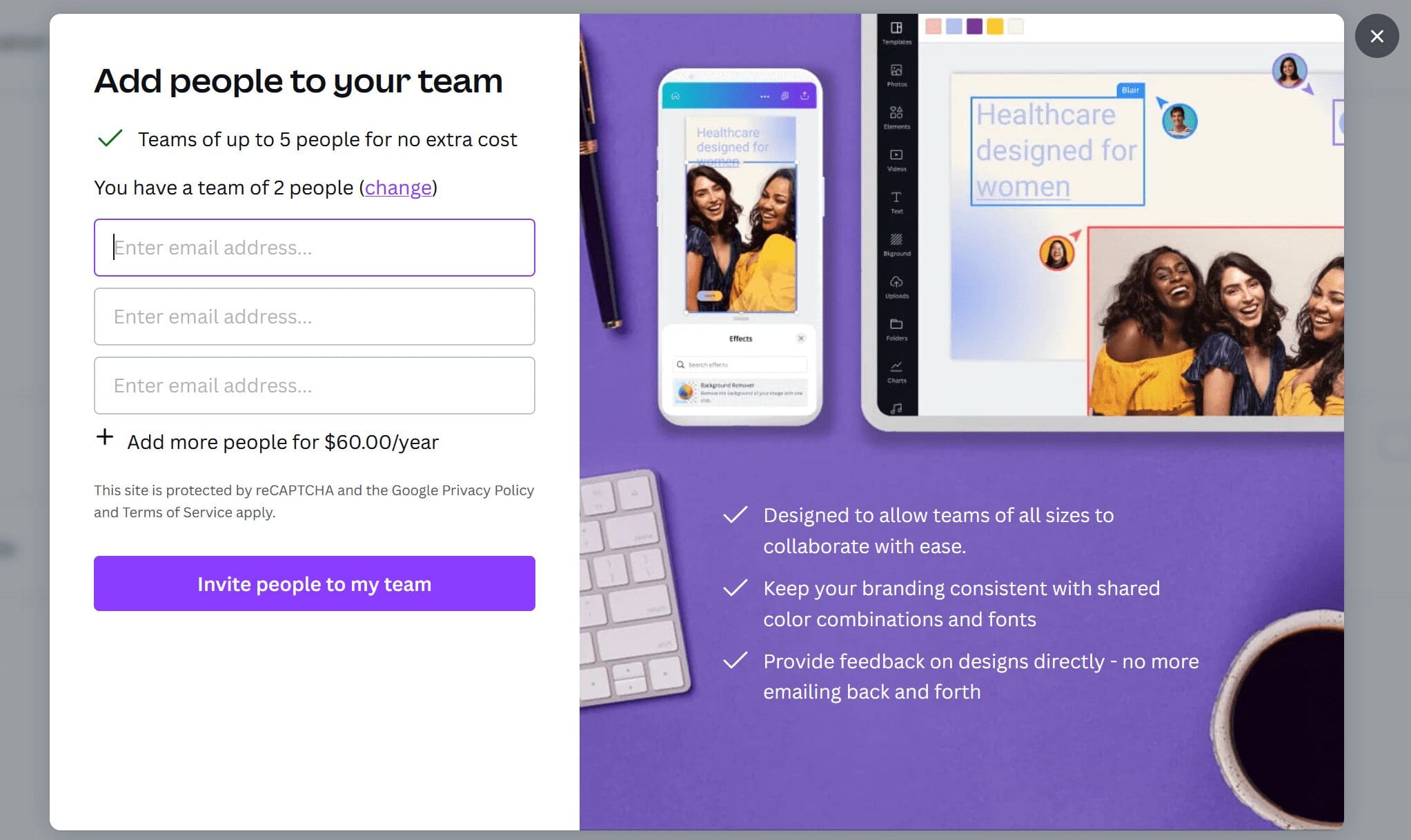 This variable pricing model means that as your team grows, you pay less per member while still enjoying the same feature sets and teams access. According to Canva, here's and estimation of what you can expect to pay at varying levels:

Users can also purchase a 'custom' number of accounts when purchasing this plan. This is perfect for teams who know exactly how many accounts they need, and the platform will determine a discounted rate based on the number of memberships purchased.
Canva for Teams represents the popular graphic design platform's latest move into the post-pandemic market, defined by a modern workforce with hybrid needs and a booming reliance on digital collaboration and enabling communication tools. 
Riding off the hard-to-ignore benefits offered by the Canva Pro subscription plan, this Canva for Teams review has highlighted how the plan offers an additional layer of planning, collaboration, and teams-orientated capabilities that rival the top paid project management tools out there. Now, small businesses, right through to big-box organizations looking to consolidate their graphic design roles in-house or outsource them to talented gig economy participants, can do so without having to fork out tens of thousands of dollars for full-time graphic design professionals. 
The Canva for Teams plan offers users a wide-ranging feature set that promises to boost productivity, enhance collaboration, and take your graphic design team – no matter how big or small – to new levels of success.