How to Create an Infographic in Canva

Disclosure: Some of the links below are affiliate links, meaning that at no additional cost to you, I will receive a commission if you click through and make a purchase. For more information, read our full affiliate disclosure here.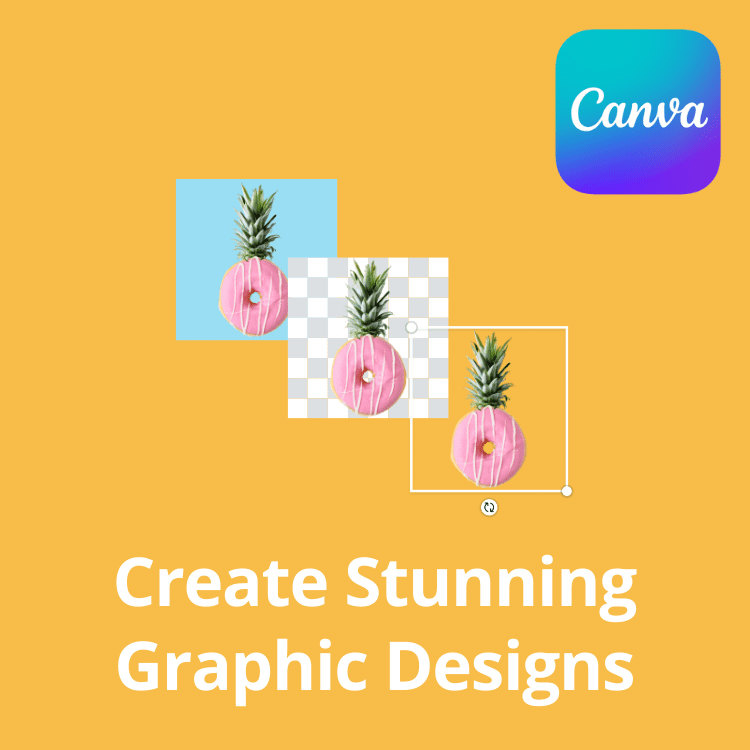 If you don't already have Canva, try it for free! Canva makes it ridiculously simple to create blog banners, edit photos, and design social media marketing content. It is also one of the few blogging tools that I use on a daily basis.
CASEY BOTTICELLO
Founder, Blogging Guide
An infographic is a collection of imagery, data visualizations like pie charts and bar graphs, and minimal text that gives an easy-to-understand overview of a topic.
Infographics are a valuable tool for visual communication. The most visually unique, creative infographics are often the most effective because they grab our attention and don't let go.

Canva allows anyone to easily create infographics and other graphic designs. This article will cover how to create infographic in Canva.
How to Create an Infographic in Canva



1. Search for Infographic Design Templates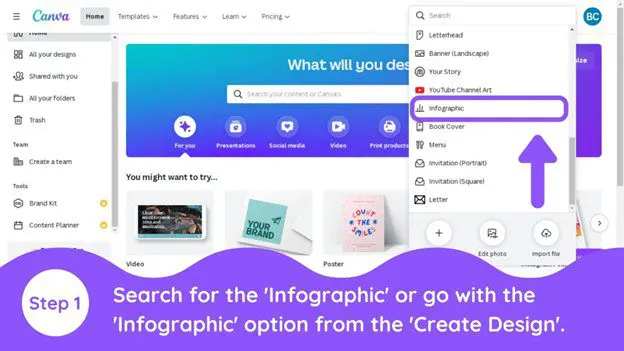 Search for the 'Infographic' on the search bar or you can go with the 'Infographic' option from the 'Create Design' menu.
2. Choose Your Inographic Template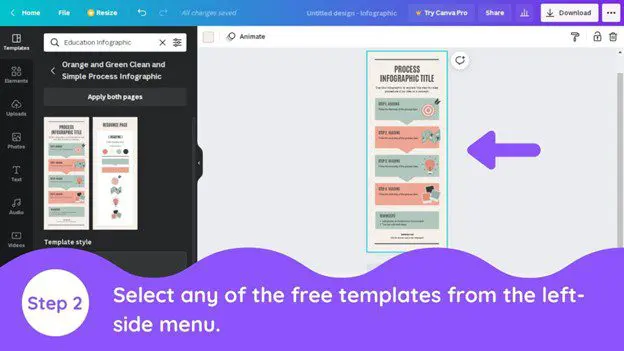 You can select any of the templates available for free! If you are a pro user, you can also choose the exclusive templates by paying for them.
3. Edit Infographic Elements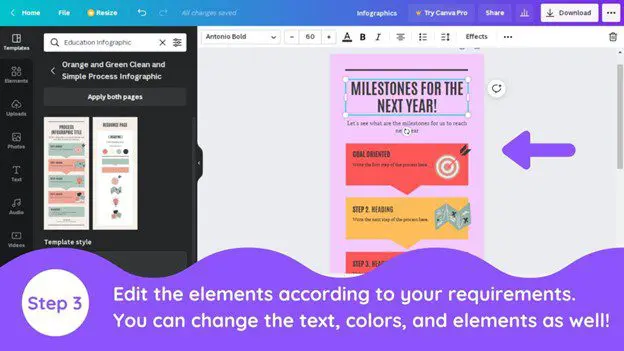 Edit the template according to your requirements. You can change everything – Text, Fonts, Colors, Elements! You can also change the background colors and adjust everything that goes with your business!
4. Download Finished Infographic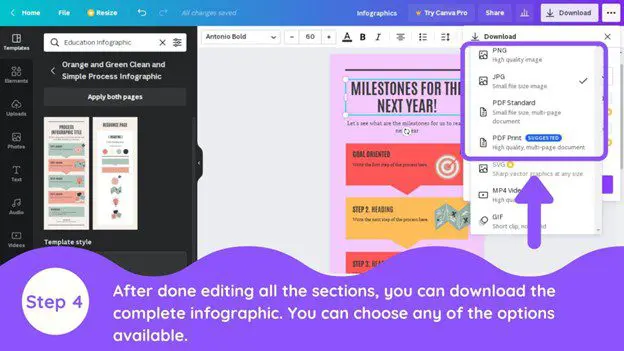 After done editing the complete infographic, all you need to do is to download it and use it wherever you want!
Examples of Canva Infographics



Canva is a great tool for creating custom infographics! Below are some examples of infographics that I've personally created using Canva:
Canva is an amazing graphic design tool, and I hope you found this tutorial covering how to create an infographic in Canva, useful! If you want more inspiration, check out our other articles on Canva tutorials.
Click here to read our comprehensive Canva Guide. If you are interested in downloading Canva or trying Canva Pro for free, click here. Below are several related articles that you might find useful!