How to Create a Textured Vintage Photo Effect in Canva
Disclosure: Some of the links below are affiliate links, meaning that at no additional cost to you, I will receive a commission if you click through and make a purchase. For more information, read our full affiliate disclosure here.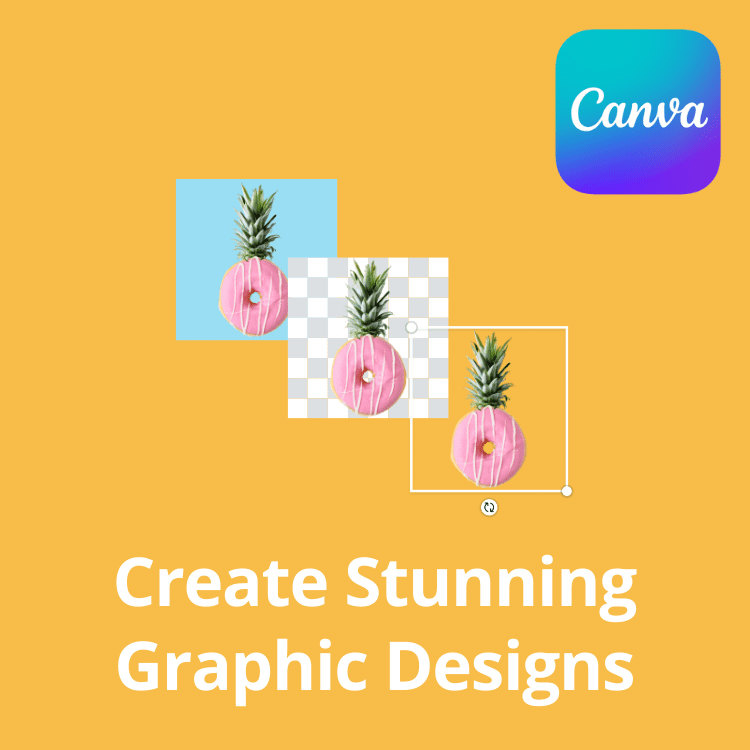 If you don't already have Canva, try it for free! Canva makes it ridiculously simple to create blog banners, edit photos, and design social media marketing content. It is also one of the few blogging tools that I use on a daily basis.
CASEY BOTTICELLO
Founder, Blogging Guide
A vintage look preserves the natural feel of an image but adds a temporal dimension: it transforms a new digital image into an old, analog photograph. This effect is perfect for designers trying to add a textured or distressed quality to a photo.
This
Canva tutorial
will teach you how to create a textured vintage photo effect in Canva, in just a few, simple steps!
How to Create a Textured Vintage Photo Effect in Canva

1. Add Your Desired Photo
The first step in creating a textured vintage photo effect in Canva is to add your original image. This can be any "modern" image (although, the effect may not work as well with ultra modern images).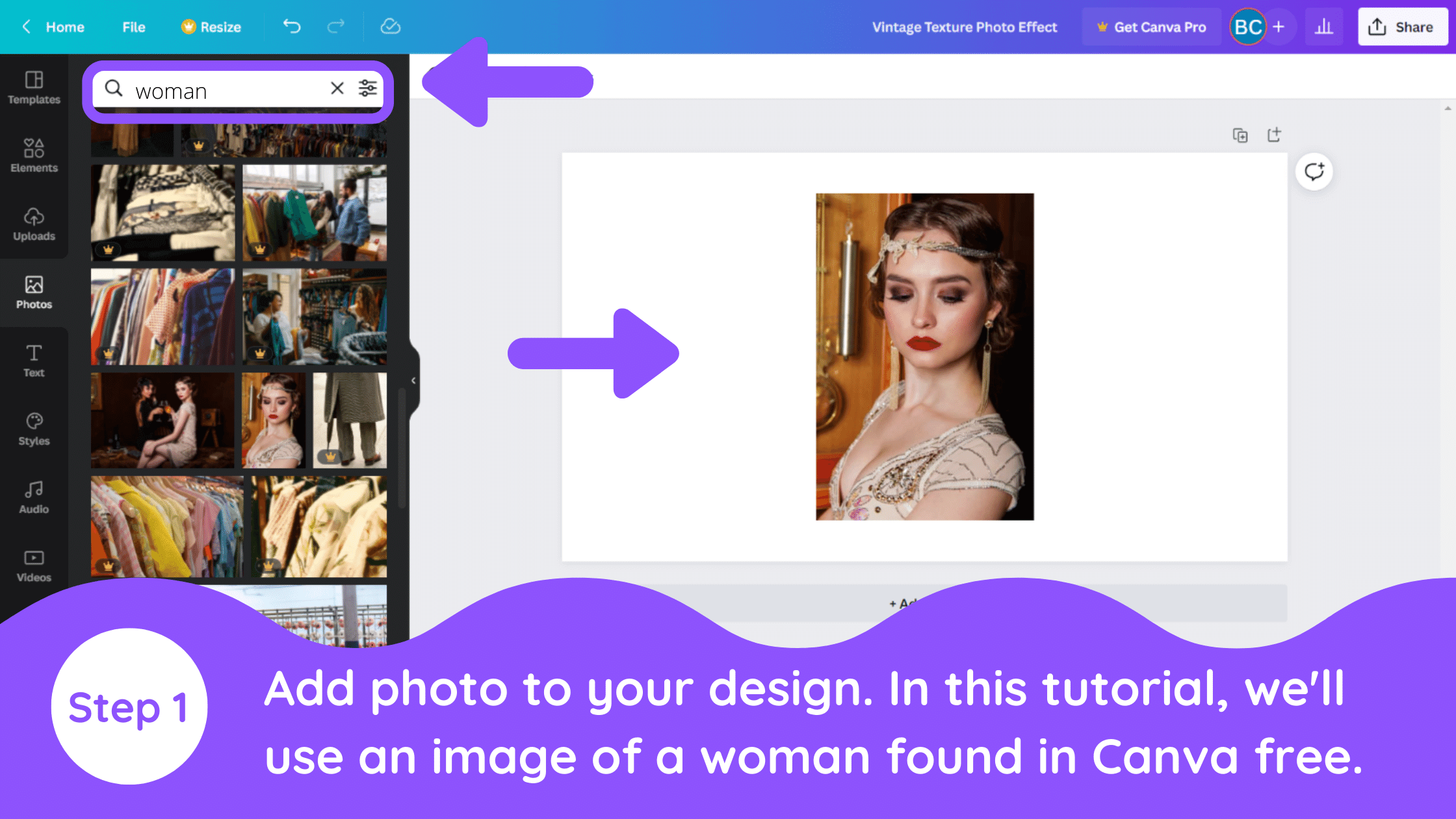 2. Apply Duotone Option Coral
Go to 'Edit Image' and look for an option – DuoTone and select the 'Coral' option.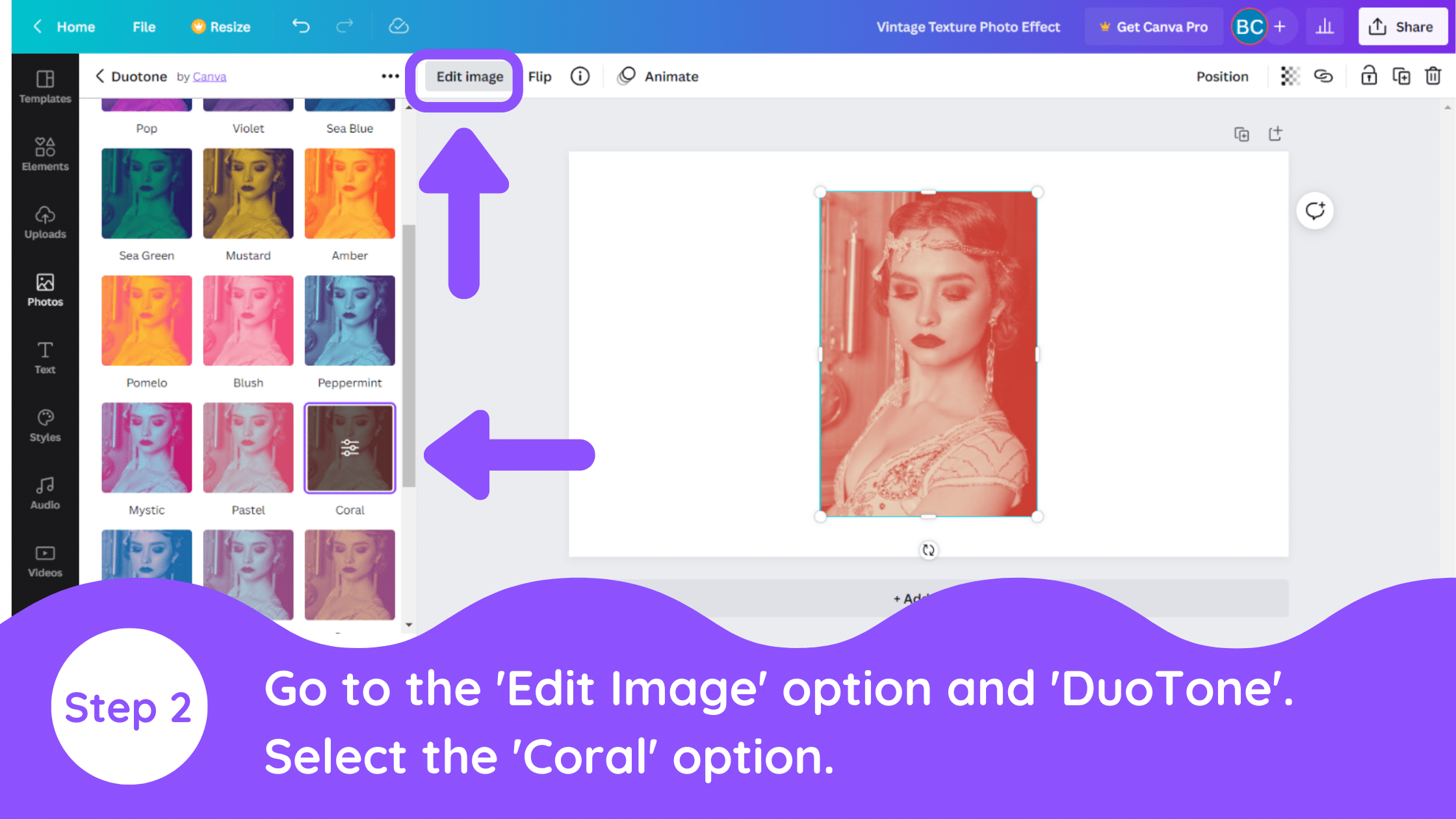 3. Adjust Duotone Highlight and Shadows
Go to the settings of the Coral Duotone and change the following colors
Highlights – F7E8D4

Shadow Color – Black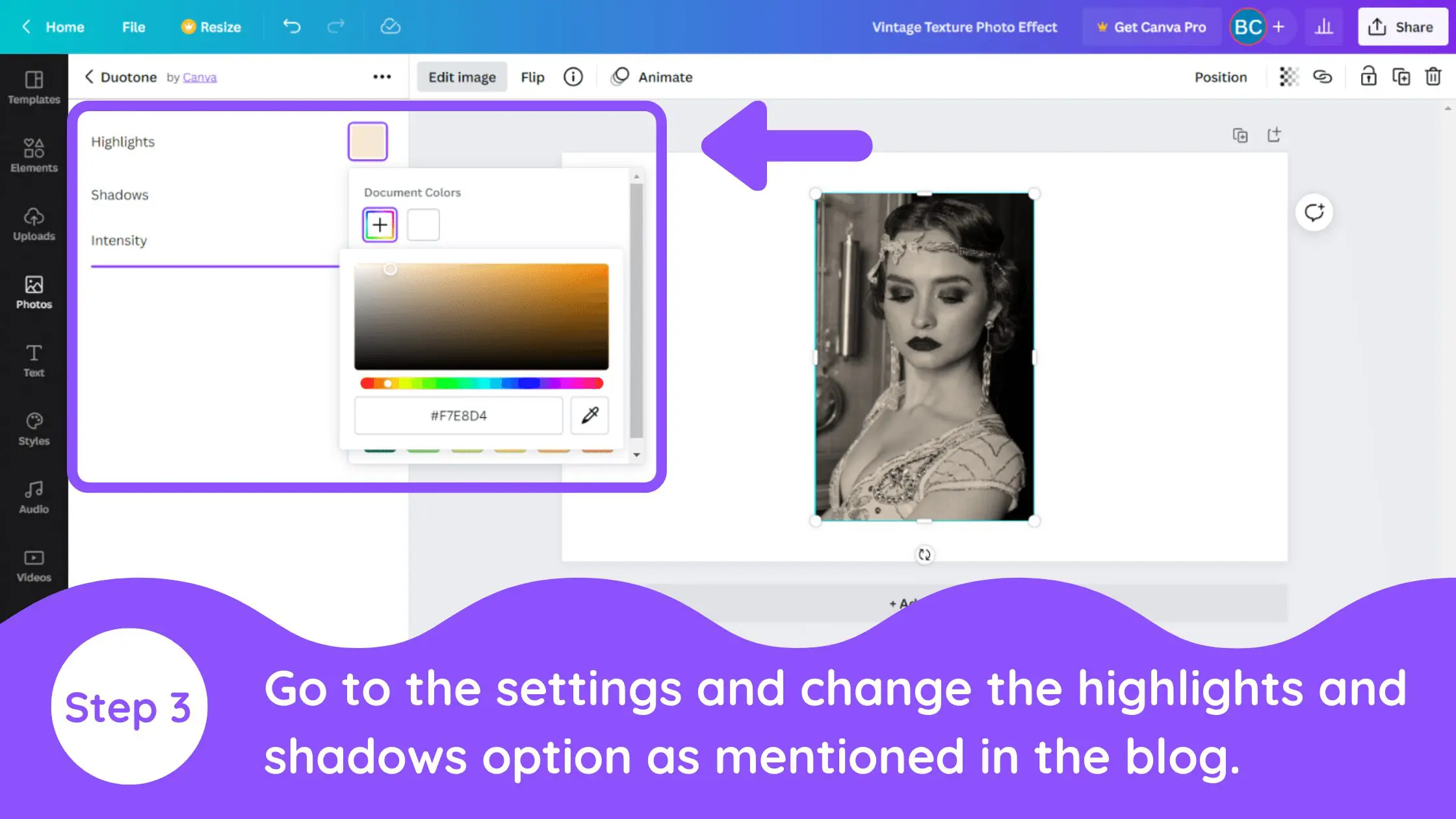 4. Duplicate Image & Add Frame
Now duplicate the page and search for the 'Placeholder Frame Background'.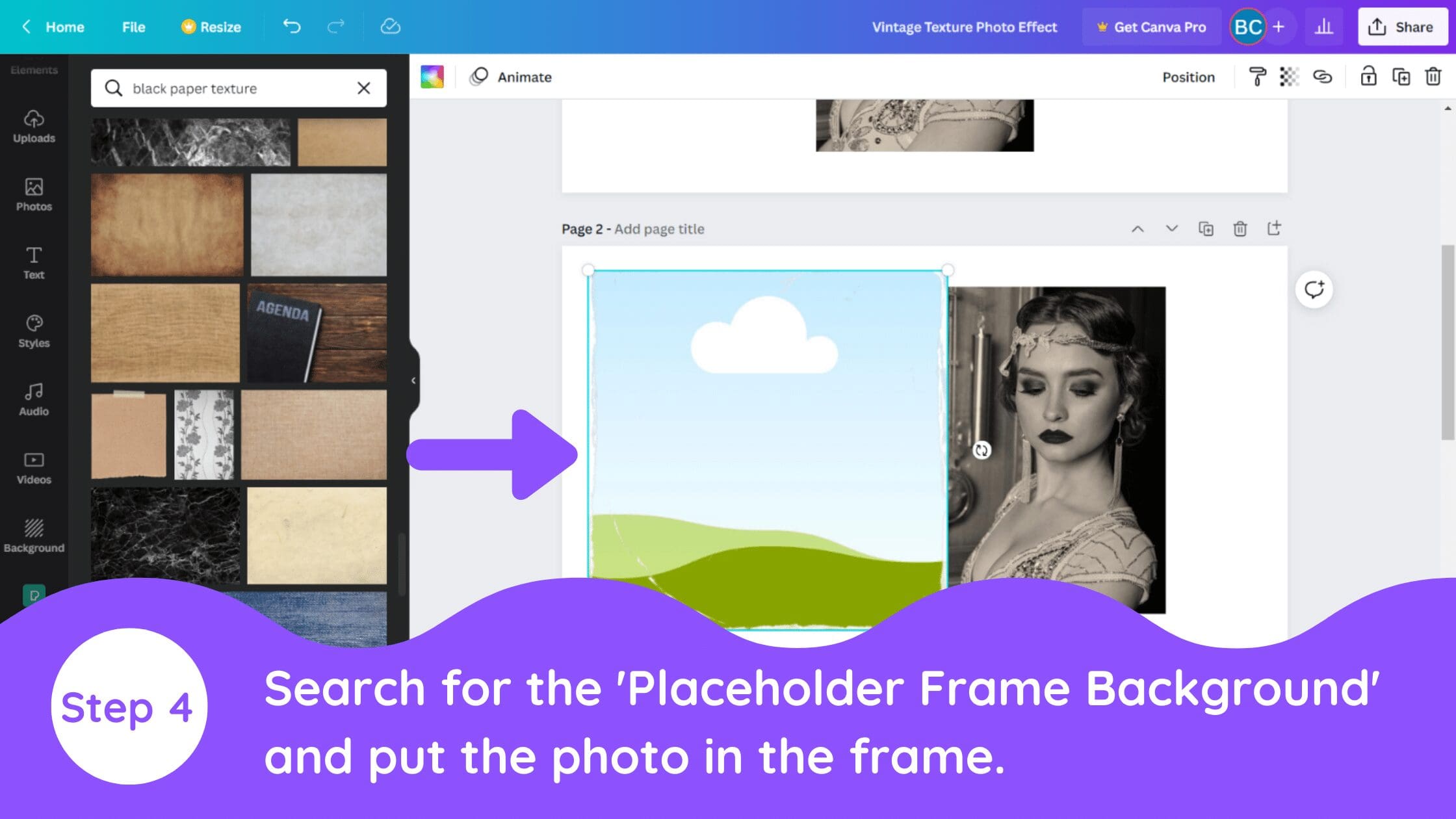 5. Insert Image Into Frame
Insert your edited image into the distressed frame.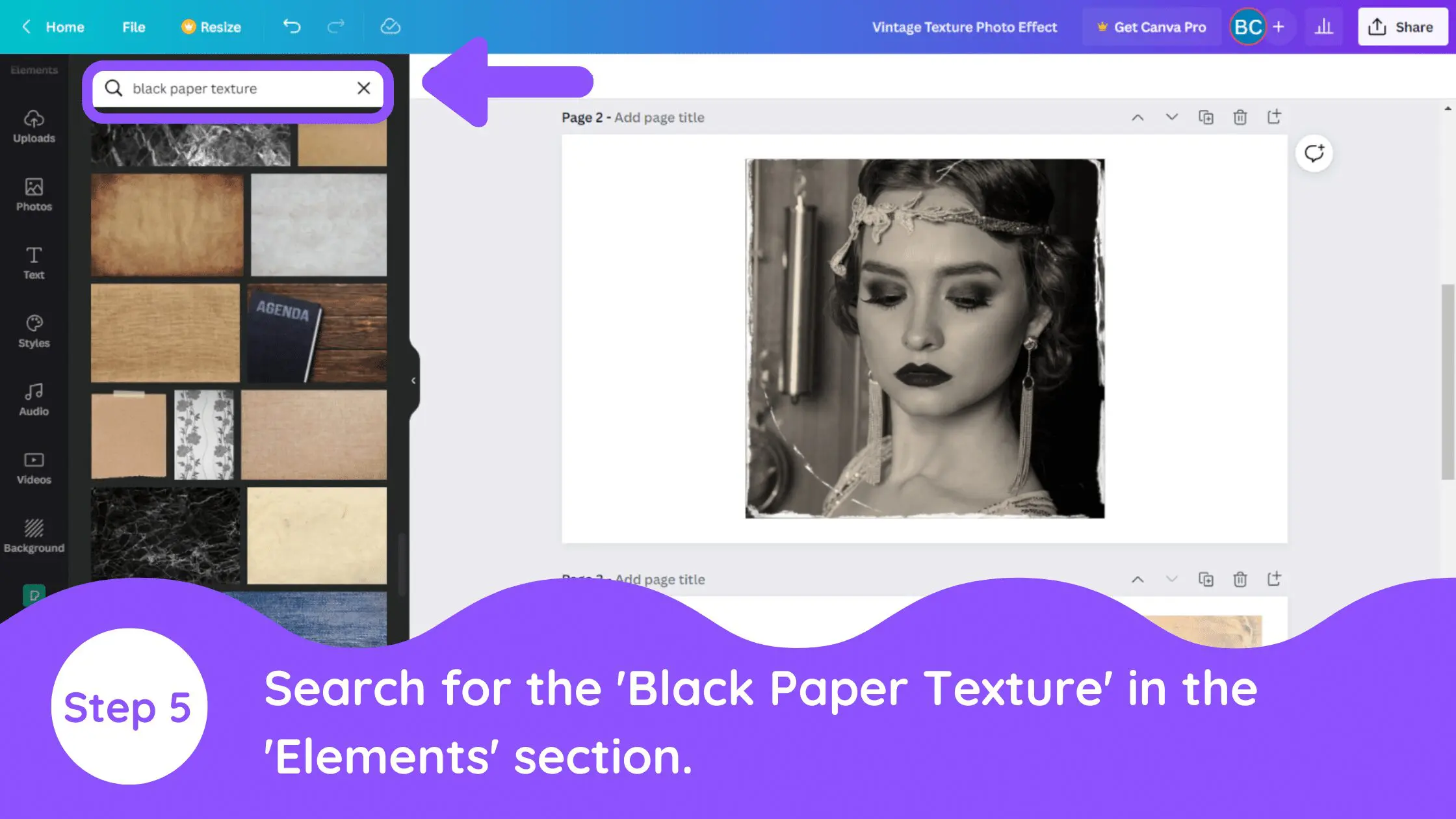 6. Add Black Paper Background
Next, add a second frame. Search for the 'Black Paper Background' in the elements. Now adjust the image following these settings in the 'Edit Image' section.
Brightness – 5

Contrast – 5

Saturation – 100

Blur – -5

Clarity – 3

Highlights – -100

Shadow – 100
7. Place Paper Background Over the Image Frame
Place the paper background on the image frame.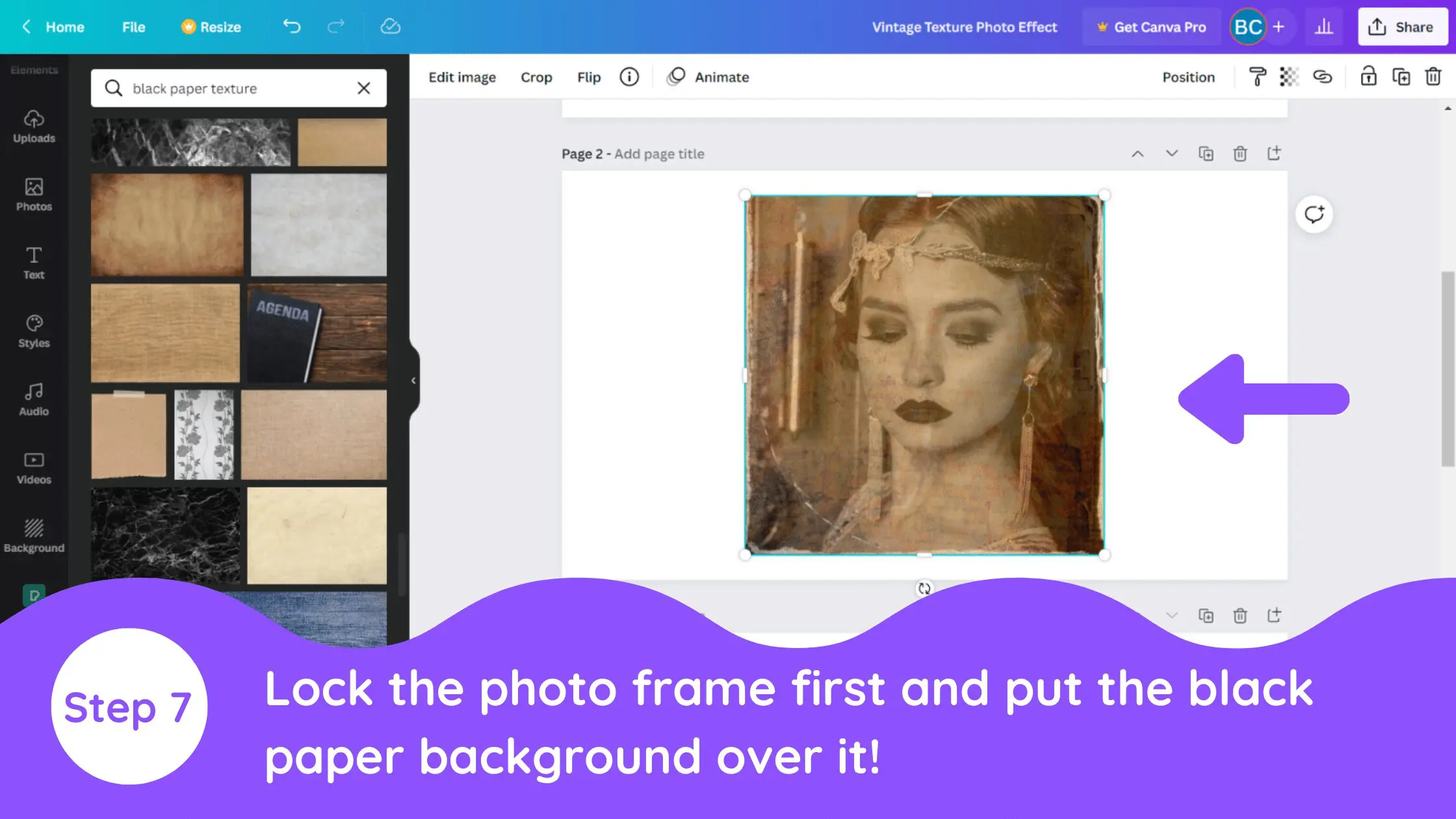 Canva is an amazing graphic design tool, and I hope you found this tutorial covering how to create a textured vintage photo effect in Canva, useful! Click here to read our comprehensive Canva Guide. If you are interested in downloading Canva or trying Canva Pro for free, click here. Below are several related Canva tutorials that you might find useful: