How to Create a Glass Letter Effect in Canva
Disclosure: Some of the links below are affiliate links, meaning that at no additional cost to you, I will receive a commission if you click through and make a purchase. For more information, read our full affiliate disclosure here.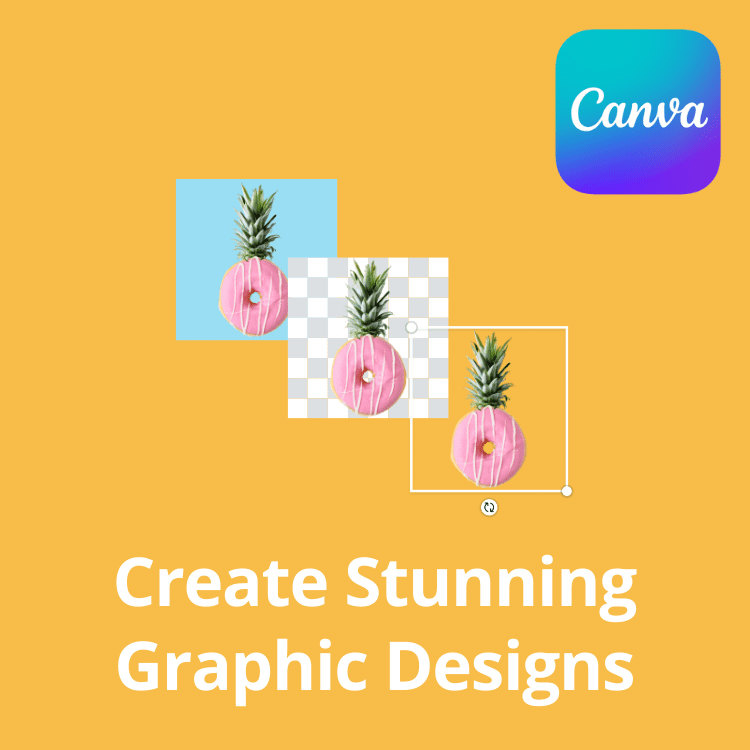 If you don't already have Canva, try it for free! Canva makes it ridiculously simple to create blog banners, edit photos, and design social media marketing content. It is also one of the few blogging tools that I use on a daily basis.
CASEY BOTTICELLO
Founder, Blogging Guide
Canva fonts offer a wide range of styles and formats to customize your text with. One custom effect that you cannot create using Canva's default text effect settings is a glass letter effect. A glass letter effect makes each letter appear as though it's made of glass (semi transparent, slightly reflective, 3D effect).
This
Canva tutorial
will teach you how to create a glass letter effect in Canva, in just a few, simple steps!
How to Create a Glass Letter Effect in Canva

1. Choose The Background Image and Letters That You Want to Customize
Choose the picture and the letters of your choice from the 'Element' option. These letters will come in the form of Canva Frames, so you can easily put the picture inside the letters.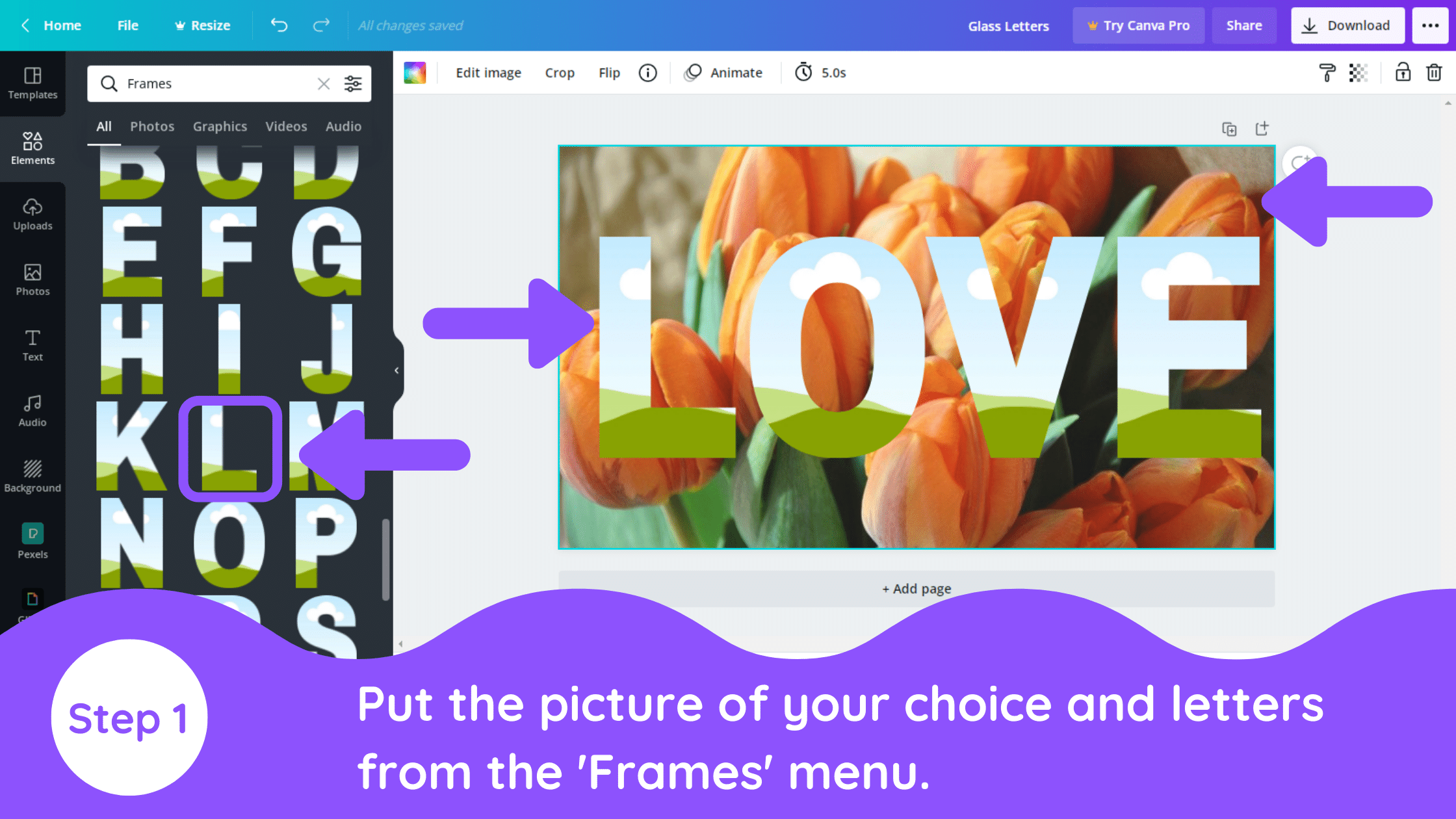 2. Duplicate Original Image
The next step is to duplicate the original picture without the letters on the other page. Please make sure that both pictures are the same size. Download the picture and upload it again.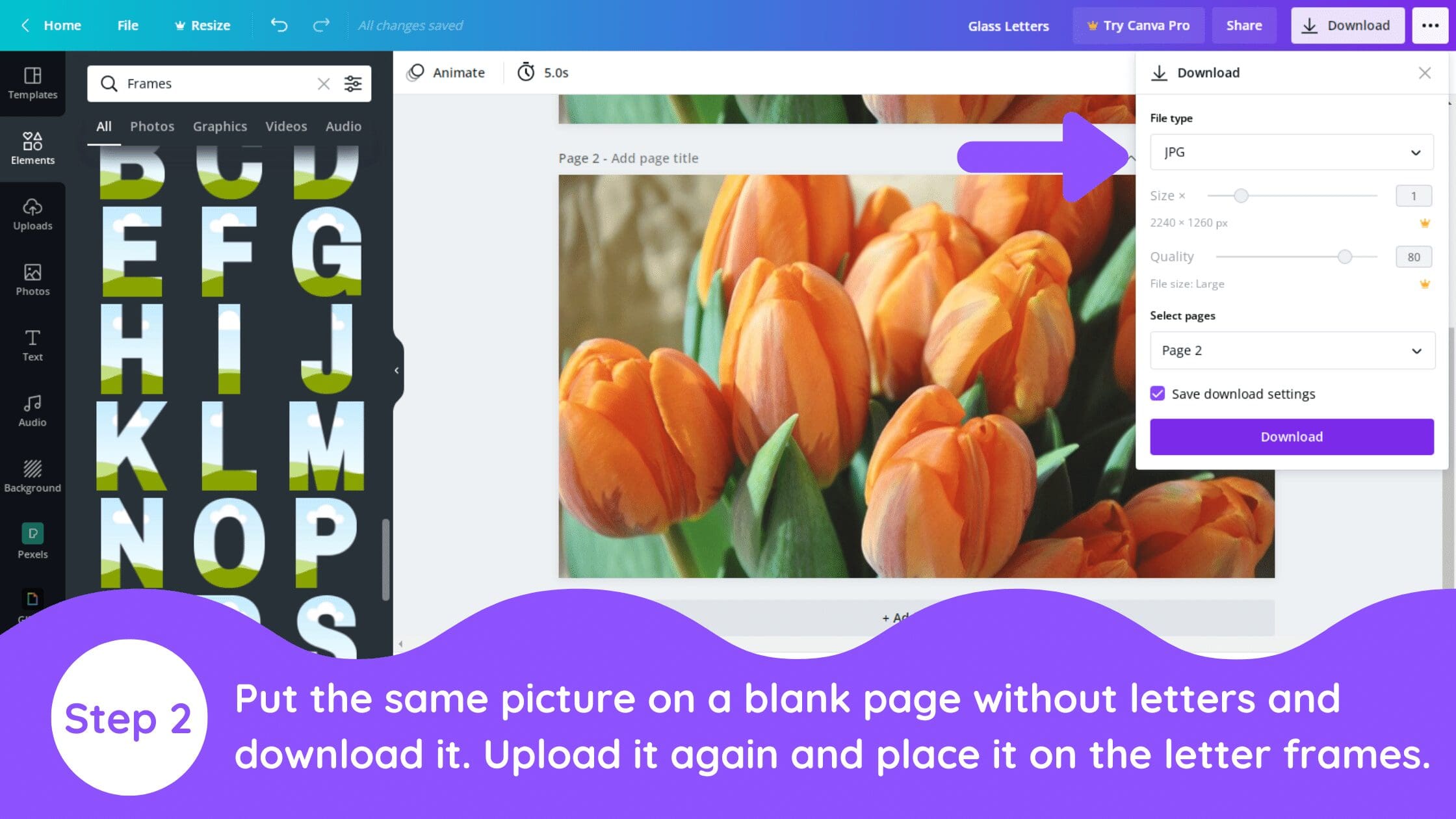 3. Insert Original Image Inside Letter Frames
After uploading the picture, place it on the letter frames. Make sure to put the picture in the letter frames so that the letters can blend with the original picture and letters will be invisible.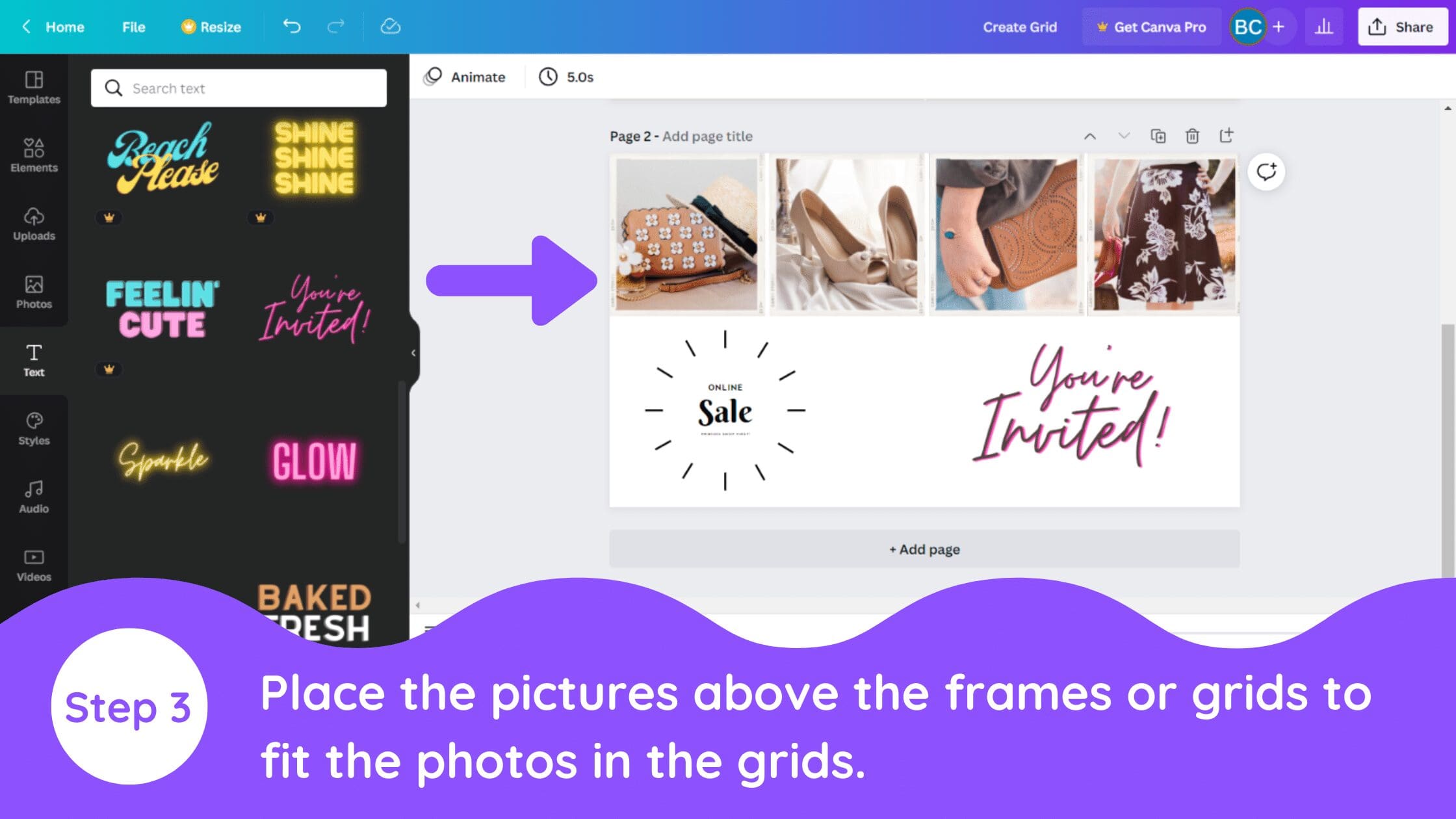 4. Insert Original Image Inside Letter Frames
Now select the frame letters and put them on a new blank page. Blur the letters by 10. And download it with a removed background. You can even use Remove.bg for removing the background if you don't have Canva pro!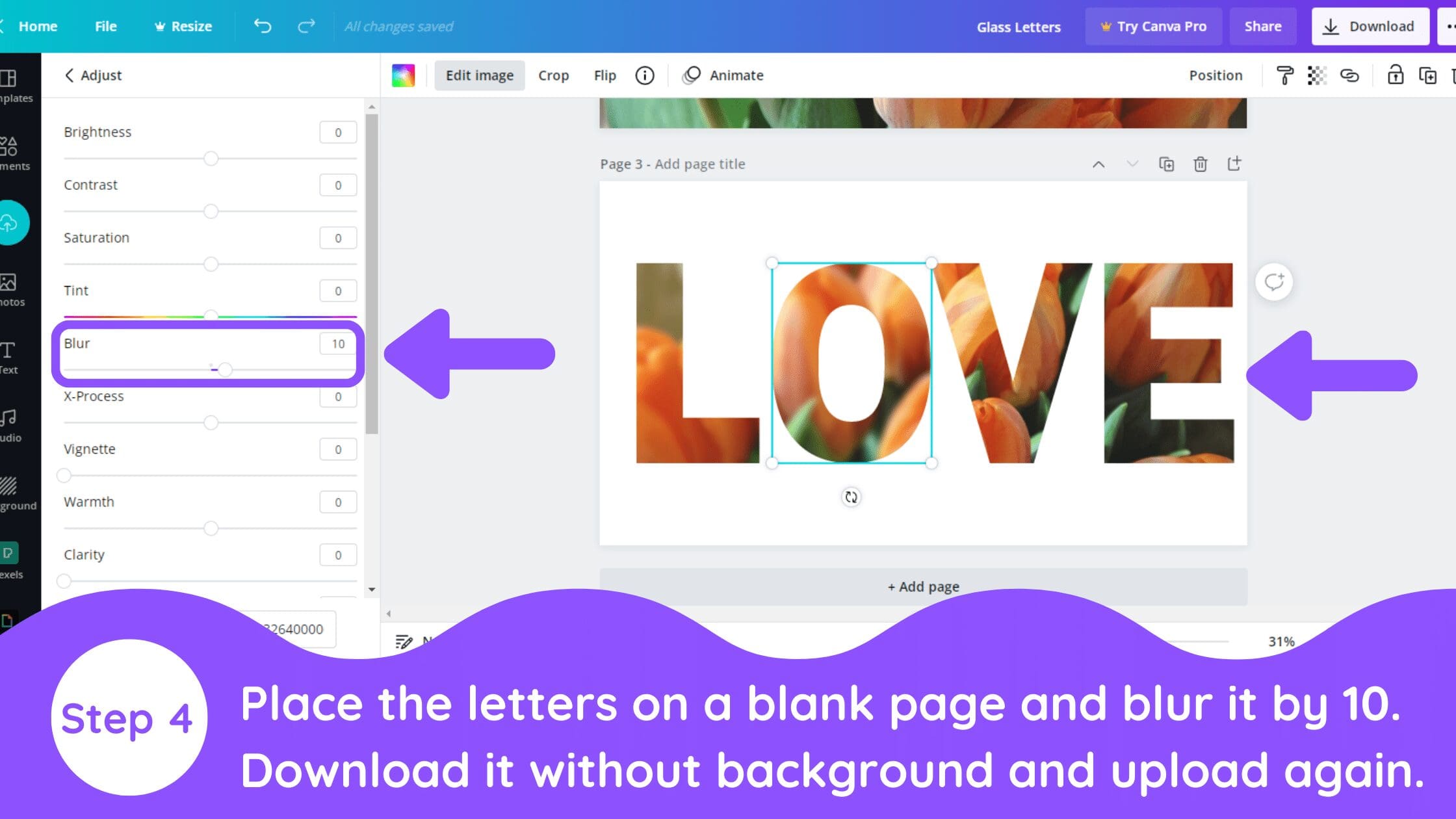 5. Place Blurred Letters Over Original Image
After uploading the blurred frames, upload them and place them over the original image. Place them so they blend with the original image well. Use shadow effect to give them a good depth. Use different shadows and borders to make it look more real.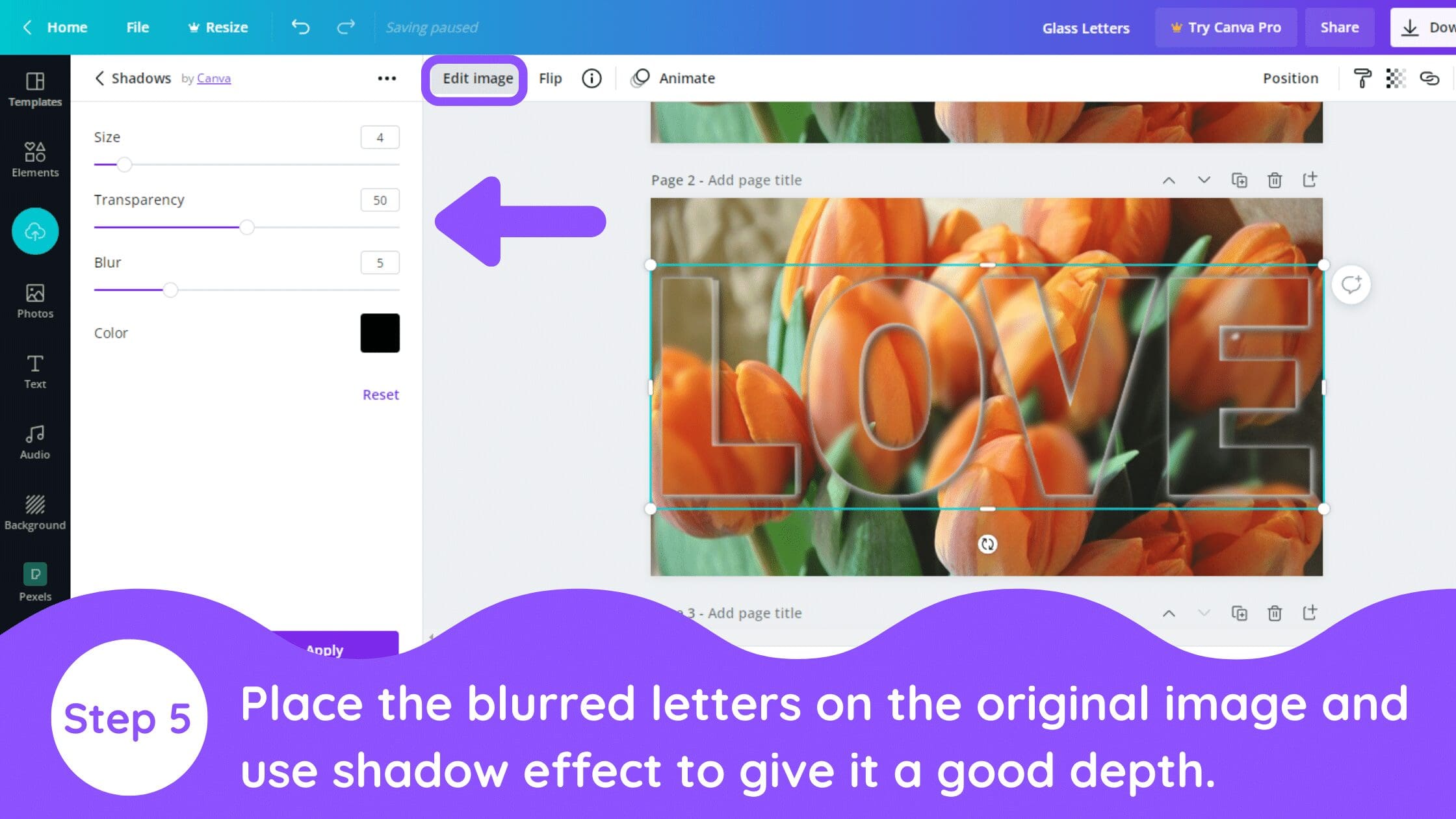 Canva is an amazing graphic design tool, and I hope you found this tutorial covering how to create a glass letter effect in Canva, useful! Click here to read our comprehensive Canva Guide. If you are interested in downloading Canva or trying Canva Pro for free, click here. Below are several related Canva tutorials that you might find useful: