Canva Docs: The Ultimate Guide to Canva Docs
Disclosure: Some of the links below are affiliate links, meaning that at no additional cost to you, I will receive a commission if you click through and make a purchase. Read our full affiliate disclosure here.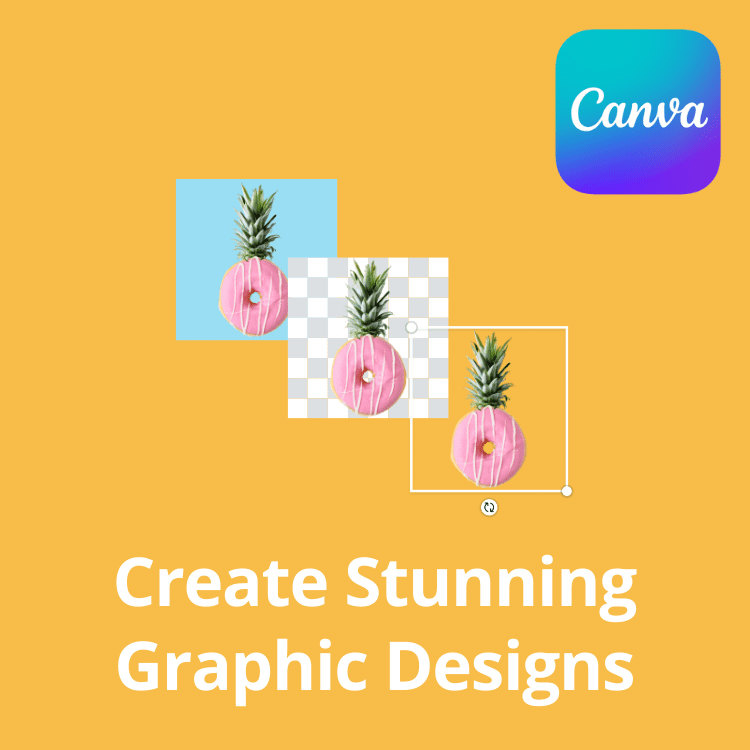 If you don't already have Canva, try it for free! Canva makes it ridiculously simple to create blog banners, edit photos, and design social media marketing content. It is also one of the few blogging tools that I use on a daily basis.
CASEY BOTTICELLO
Founder, Blogging Guide
Canva is already the leader in visual design, with its suite of free, drag-and-drop tools. That's why many creators were thrilled to learn that Canva intends to conquer other digital frontiers, during its event, Canva Create 2022: The Future is Visual:
While there were many exciting product announcements during this company event, none was more exciting than Canva Docs. This article will provide a comprehensive overview of Canva Docs, explaining what Canva Docs is, how Canva users can start using Canva Docs, and exploring some of the top features found in Canva Docs.
Canva Docs is a visual-first document creator that allows you to design documents supercharged with videos, images, graphics, charts, and graphs.
Canva Docs lets you bring the same color, movement, and eye-catching visuals you usually reserve for presentations to your documents. Whether you're designing internal documents for your team or writing an assignment, Canva Docs pairs your favorite word processing features with the ability to supercharge your content with impactful, engaging visuals.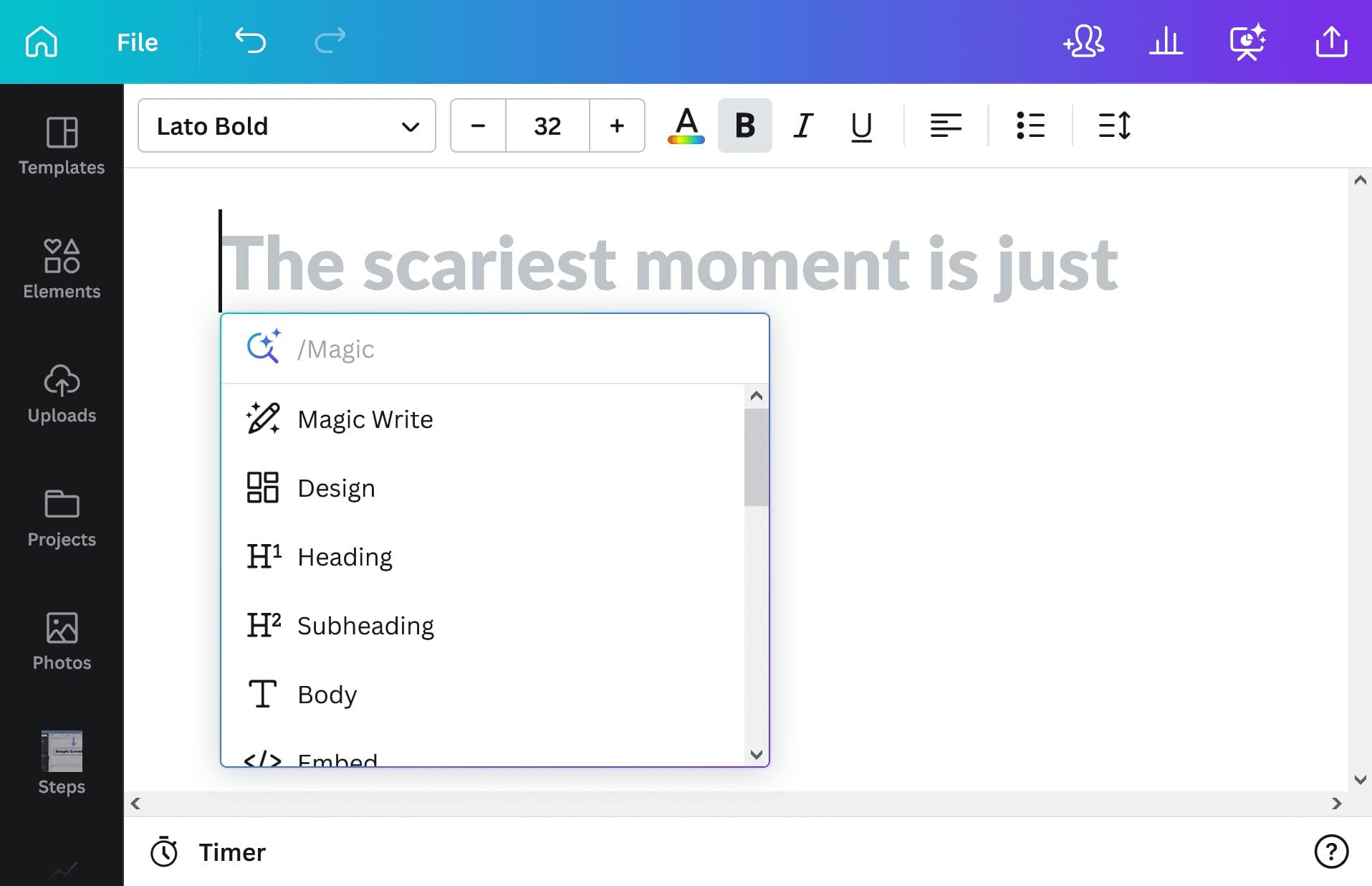 Magic commands are a set of commands that allow you to add elements to your design using just keyboard shortcuts.
Magic commands let you access elements from a pop-up menu right from the design page.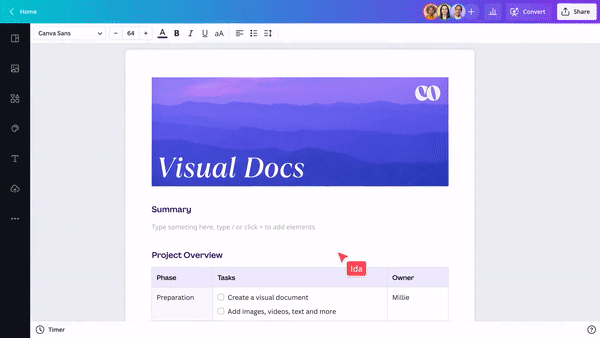 This has several important key uses:
1. It is a major time-saver-Normally when using Canva, you need to click on the various tabs in the left hand toolbar in order to access key functions (elements, templates, your projects, stock photos, etc.). Canva Magic Commands allows users to import any Canva app, tool, element, or formatting style with just a few key strokes.
2. It saves precious design space-When you are normally using Canva, you need to constantly collapse the side toolbar in order to have a full view of your design. With Canva Magic Commands, you never have to sacrifice design space again and can permanently keep the toolbar closed while designing.
3. You can seamlessly embed Canva function within each other-Without leaving your current design screen, Canva Magic Shortcuts allows users to embed one Canva function within another. For example if you are writing a Canva Doc, and want to insert a custom graphic design that you created, or a chart you made using Canva, you can nearly instantly insert any of these Canva products.
Canva Docs pairs your favorite word processing features with the ability to supercharge your content with impactful, engaging visuals. Below are some of the most exciting features included in Canva Docs.
3. Easily Convert Documents to Presentations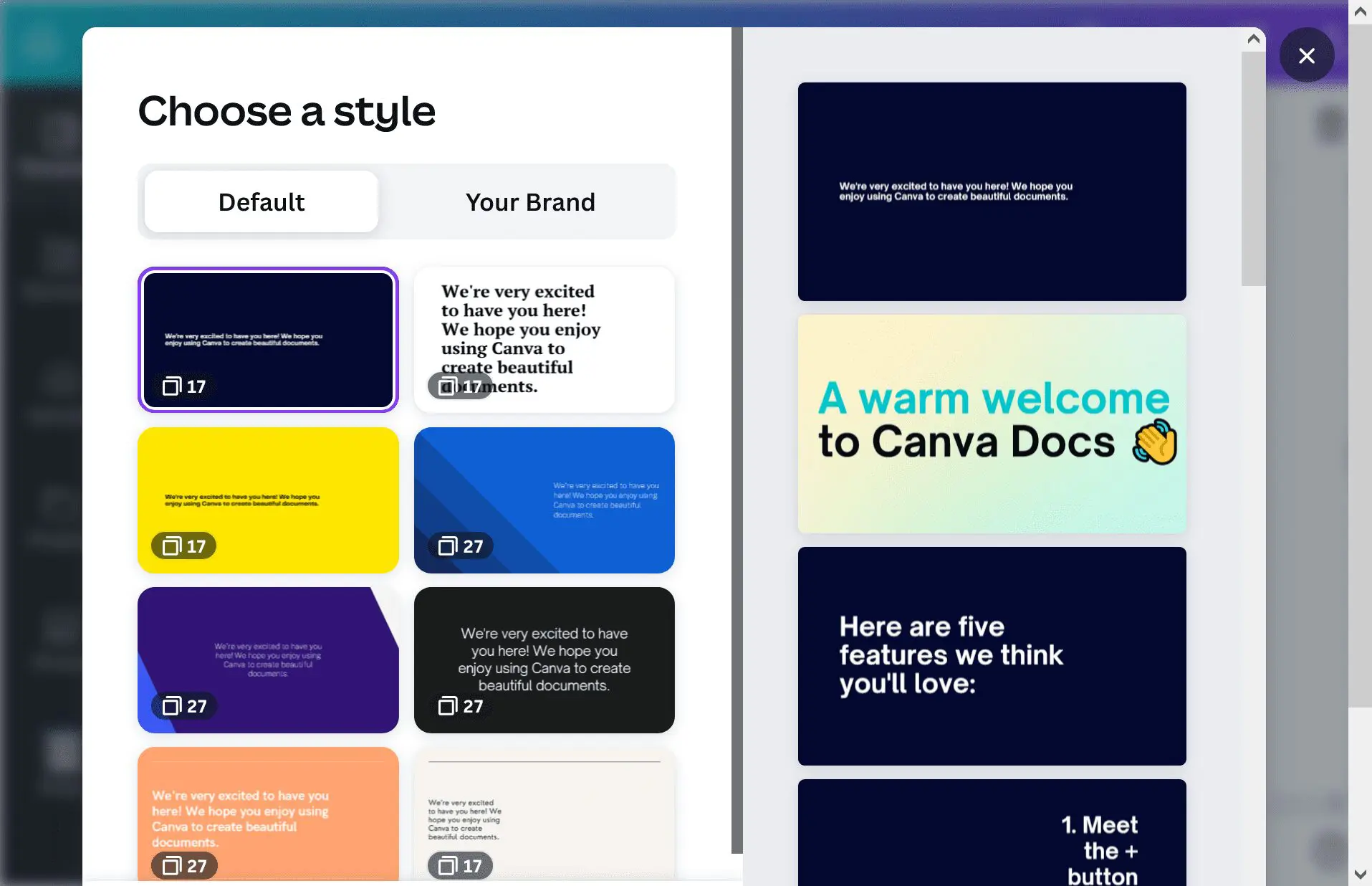 Need to present a Doc? Easy! Turn your Canva Doc into a Canva presentation in just a few clicks.
While Canva is still improving the functionality of the Canva Doc to Presentation converter, it already does a pretty good job organizing and segmenting text.
5. Real Time Collaboration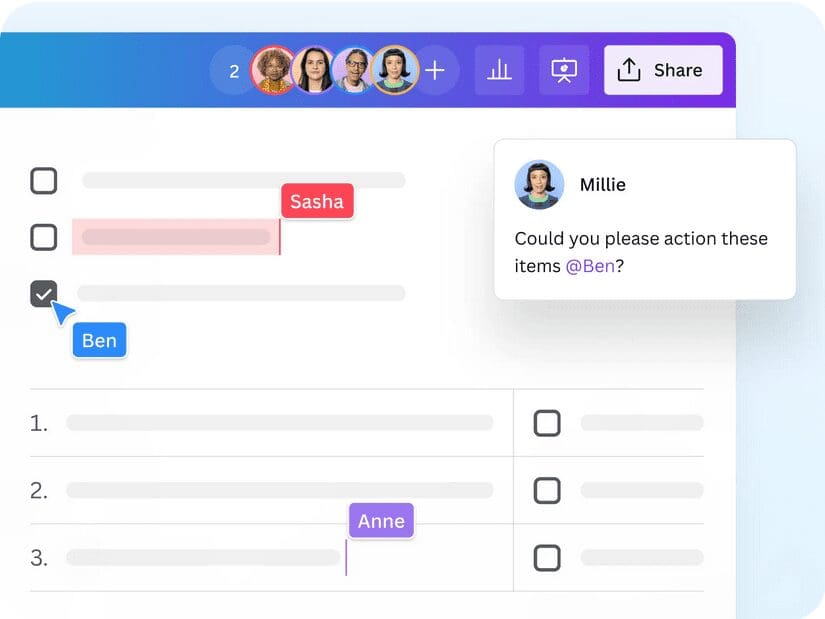 Your team can view and edit your Doc in real-time – even if they don't have a Canva account. Keep track of everyone with cursor colors and selections. Leave comments and assign tasks to your team, or simply react to their work with emojis and stickers.
Real-time collaboration can be a useful tool for graphic design, as it allows multiple people to work on a design simultaneously, which can help to speed up the design process and make it more efficient. This can be especially useful for teams who are working on a tight deadline or need to make quick changes to a design.
Other potential benefits of real-time collaboration in graphic design include improved communication and collaboration among team members, increased accountability, and the ability to get instant feedback and make changes to a design in real-time.
Canva Docs is without a doubt the most exciting addition to Canva! Canva's free drag-and-drop tools make it easy to create any document, fast. I hope you found this overview of Canva Docs, useful! To learn more about Canva, be sure to check out our Canva Design Tutorials or our Canva Font Tutorials! Below are some Canva related articles that you may find useful!