Disclosure: Some of the links below are affiliate links, meaning that at no additional cost to you, I will receive a commission if you click through and make a purchase. For more information, read our full affiliate disclosure here.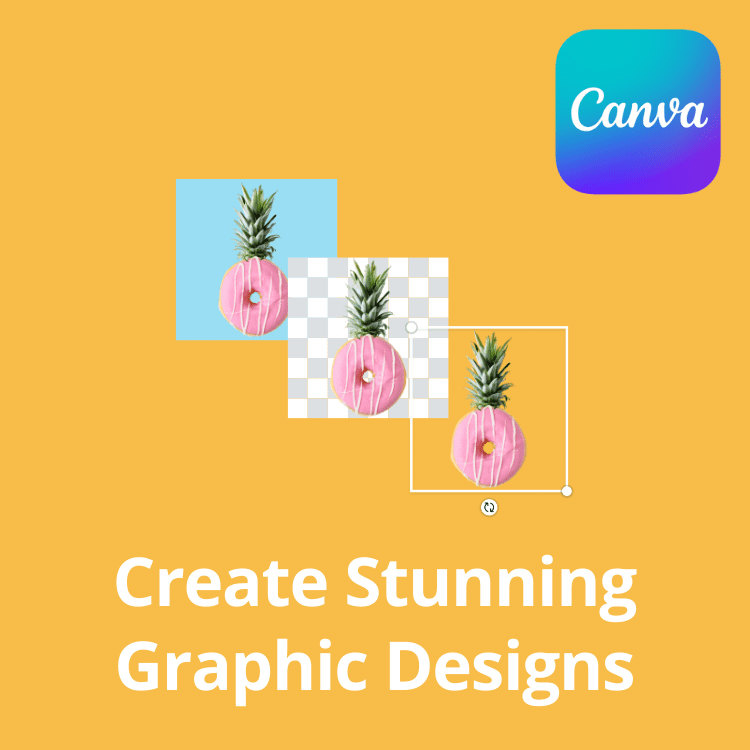 If you don't already have Canva, try it for free! Canva makes it ridiculously simple to create blog banners, edit photos, and design social media marketing content. It is also one of the few blogging tools that I use on a daily basis.
CASEY BOTTICELLO
Founder, Blogging Guide
Sometimes, when creating a graphic design, you want to add to your photo or design directly, through the use of a draw tool. Canva recently added its own drawing tool, and it does not dissapoint. This Canva tutorial will teach you how to draw on Canva, in just a few, simple steps!
Steps on How to Draw on Canva

1. Add The Canva Draw Tool

To add the 'Draw app' to your account, you need to go to the left menu and the 'More' option. After scrolling to the end of the list, you will be able to see 'Draw Beta'. By clicking on that, the draw option will be added to your menu options.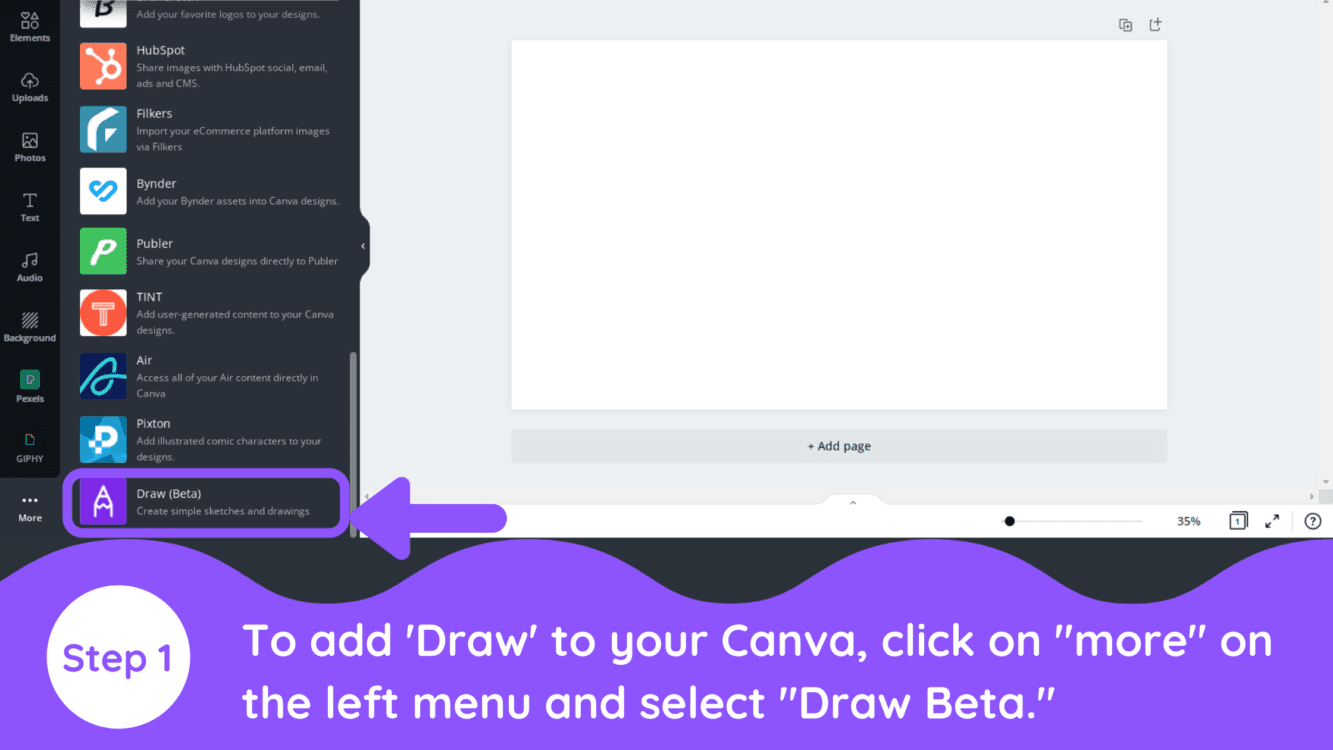 2. Choose Your Brush Type, Size, and Transparency

If you click on the 'Draw' option, you will see different brushes that you can use for decorating your pictures.
Here, we are trying 'Pen Stroke' for example. You can also use 'Erase', 'Transparency', and 'Colors' options.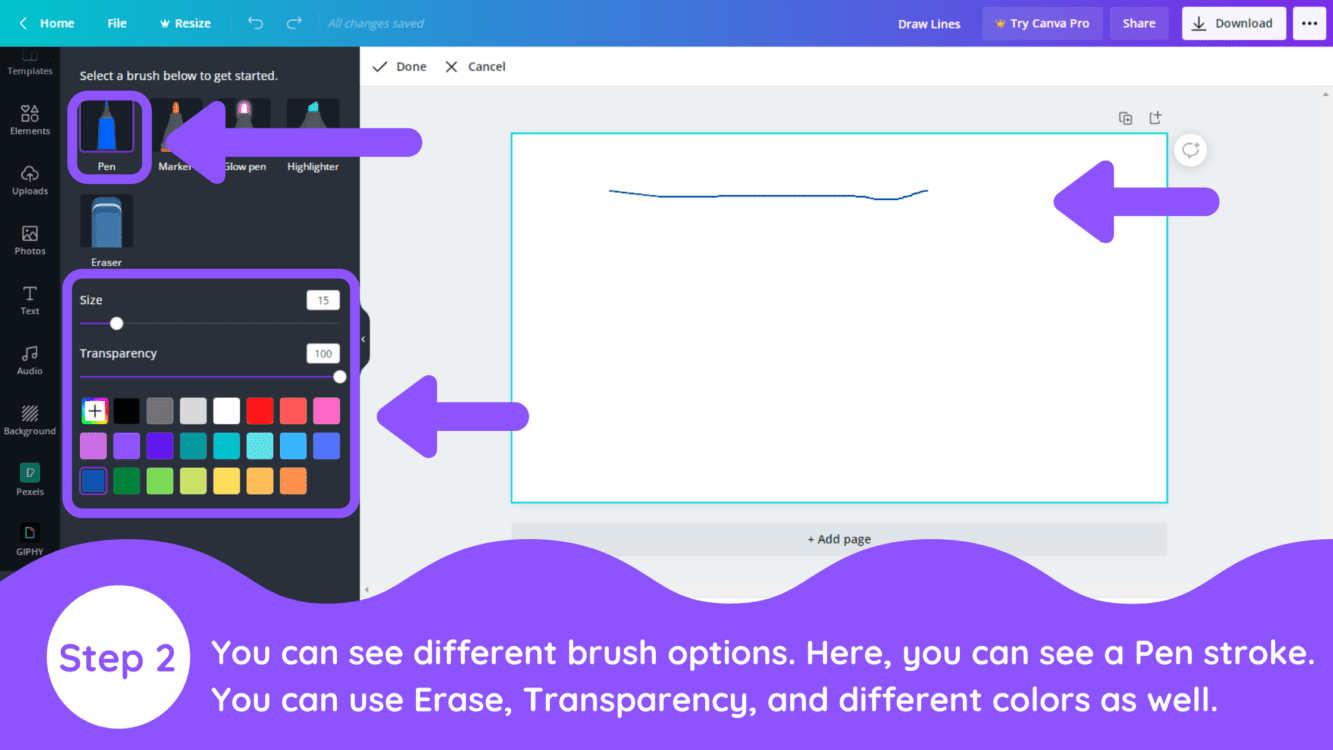 3. Try Marker Effect

The 'Marker' option is the same as the pen option but thicker.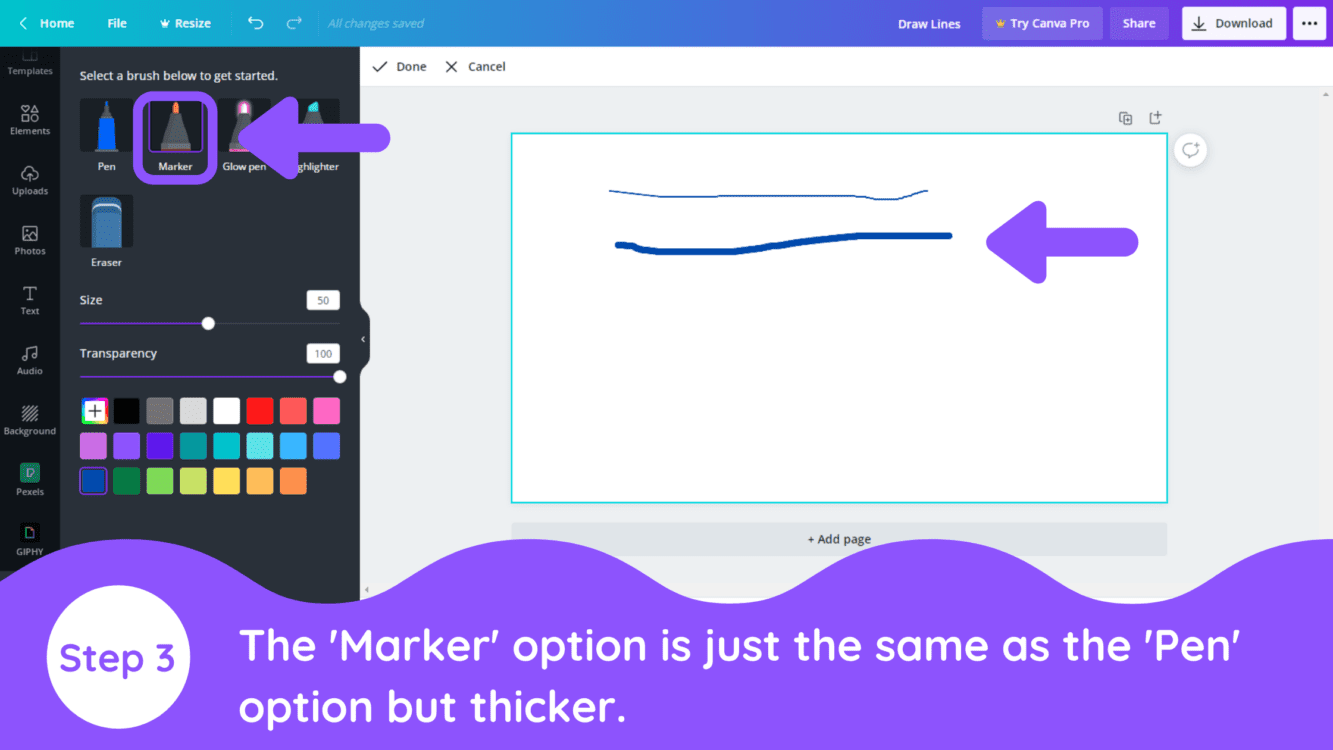 4. Try Glow Pen Effect

The "Glow Pen' option will give you the neon light effect on your strokes.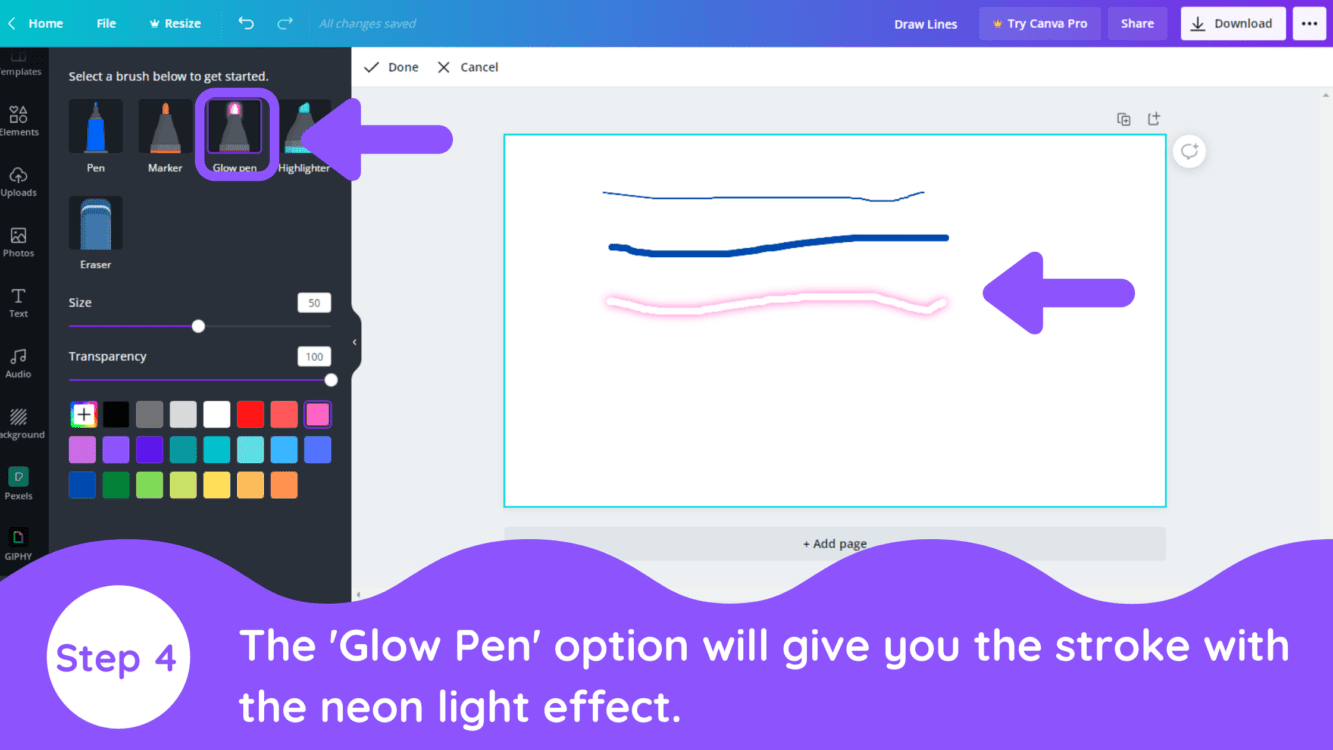 5. Try Highlighter Effect

The 'Highlighter' option will give you a square highlighter effect.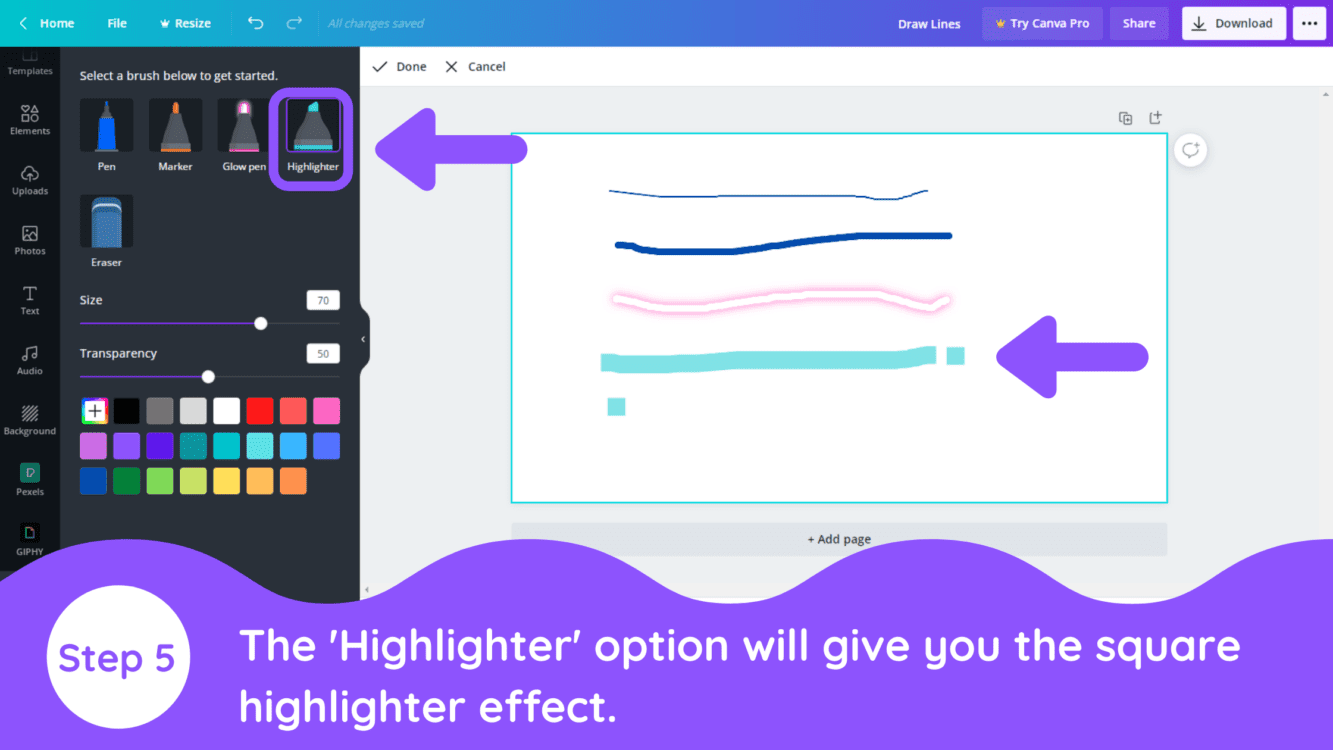 6. Edit Image with Brush Effects

Let's see an edited picture with these brushes. Also, please keep in mind that whatever you draw using these brushes will be automatically grouped. So if you want to use the strokes as separate lines, you need to close the left menu each time you finish strokes. You can also add some animation effects as well.
Canva is an amazing graphic design tool, and I hope you found this tutorial on how to draw on Canva, useful! Click here to read our comprehensive Canva Guide. If you are interested in downloading Canva or trying Canva Pro for free, click here. Below are several related Canva tutorials that you might find useful: