How to Crop a Picture into a Circle in Canva
Disclosure: Some of the links below are affiliate links, meaning that at no additional cost to you, I will receive a commission if you click through and make a purchase. For more information, read our full affiliate disclosure here.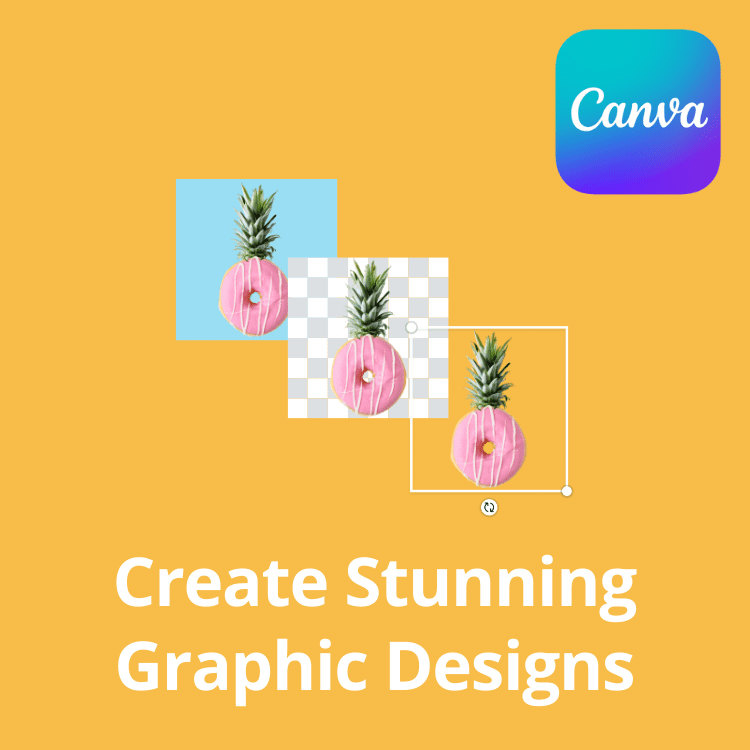 If you don't already have Canva, try it for free! Canva makes it ridiculously simple to create blog banners, edit photos, and design social media marketing content. It is also one of the few blogging tools that I use on a daily basis.
CASEY BOTTICELLO
Founder, Blogging Guide
Cropping your photos into a circle will help you generate better social media profile photos or website images. Doing the crop yourself will ensure that your photos always look the way that you intend. This used to require specialized graphic design skills. However, with the rise of platforms such as Canva, anyone can crop their photo into a circular frame. This Canva tutorial will teach you how to crop a picture into a circle in Canva, in just a few, simple steps!
Steps to Crop a Picture into a Circle in canva

1. Insert a Circle Frame into Your Design
Canva offers a wide selection of shapes. Select a solid colored shape from the elements section in Canva. In this example, we'll pick the standard circle option.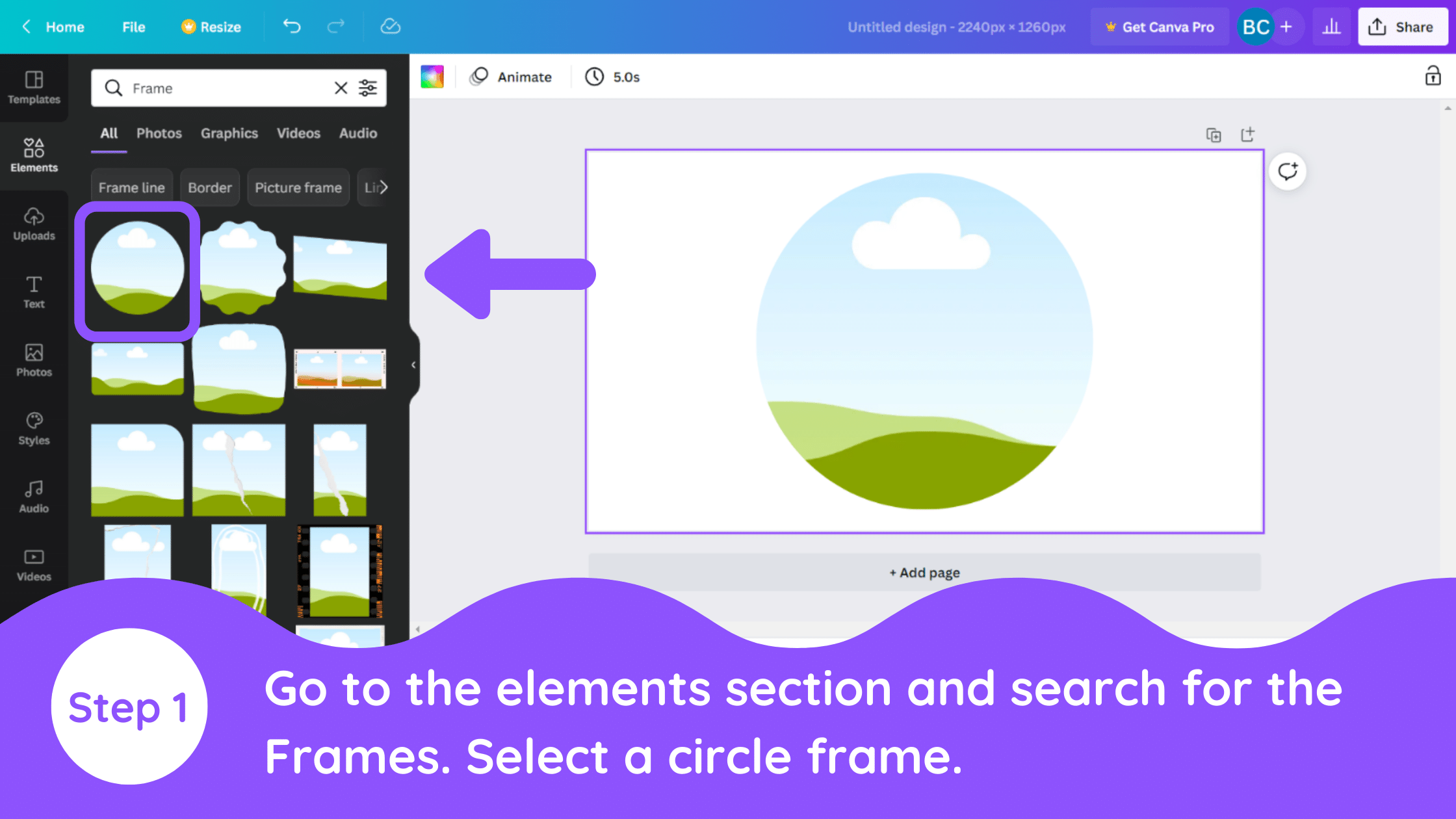 2. Place Image Inside Frame
Put your picture above the frame and double-click to adjust the picture into the frame.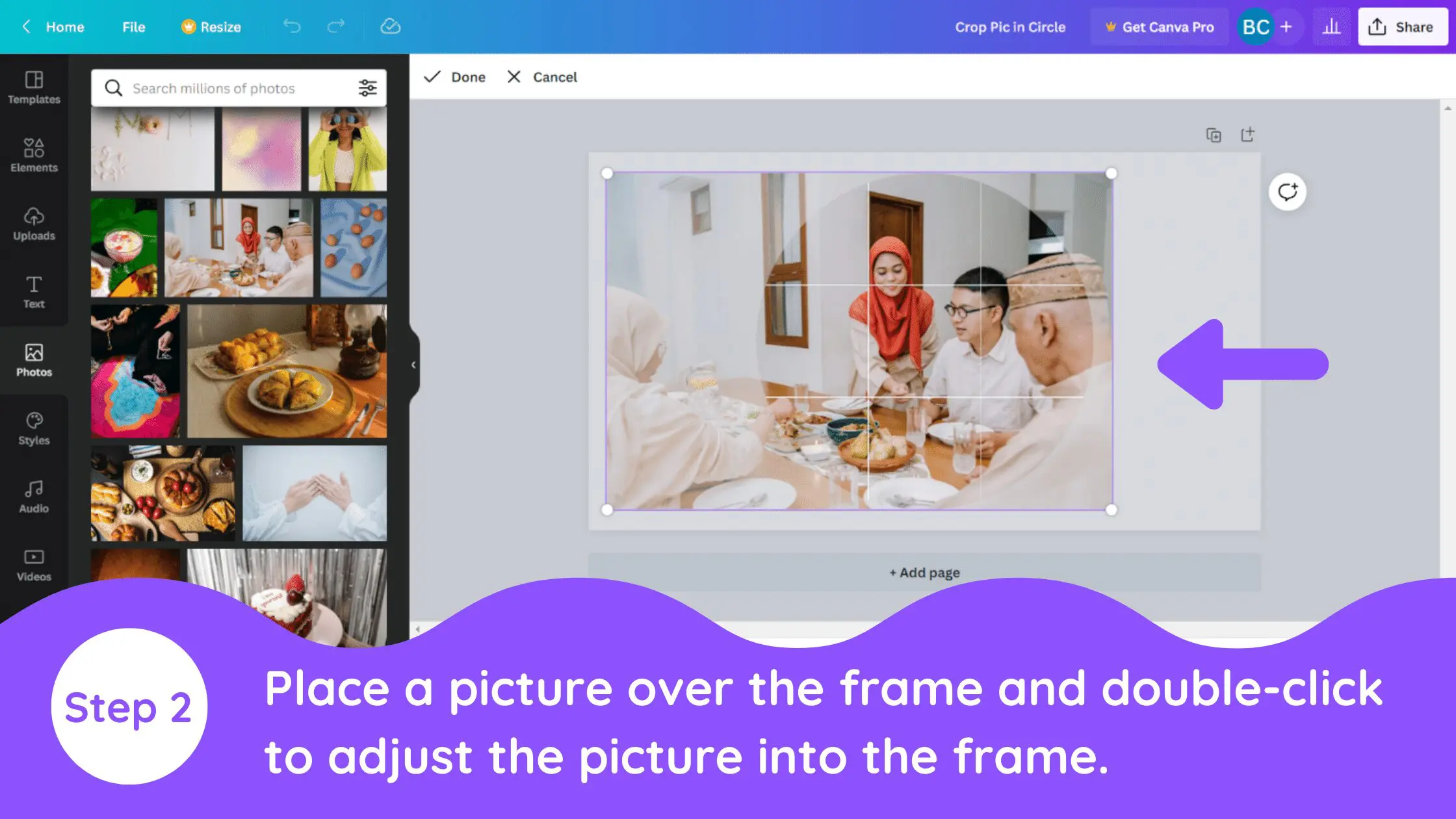 3. Save Shape as JPEG or PNG with Transparent Background
Download it in the PNG format to get the transparent background.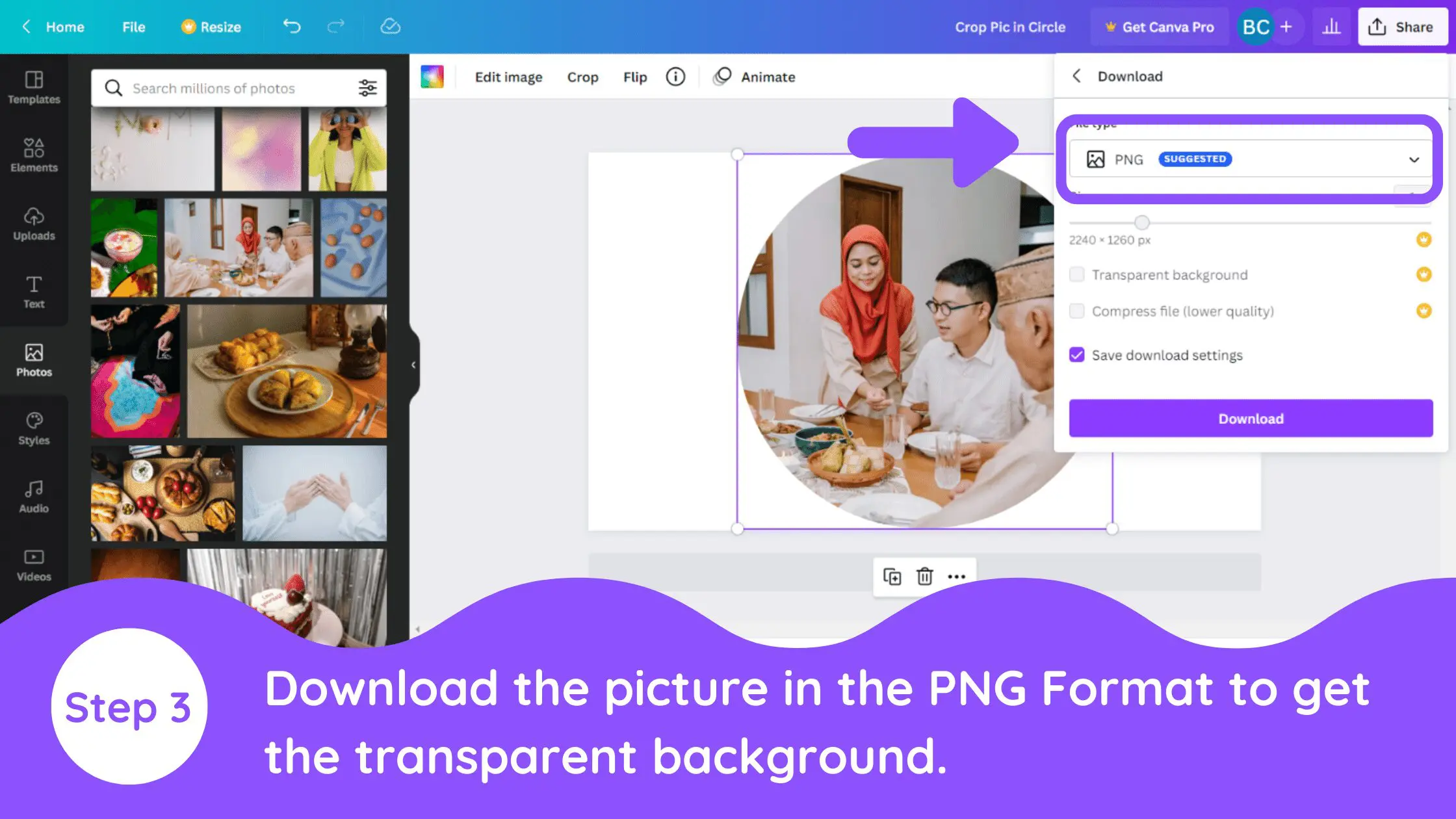 Canva is an amazing graphic design tool, and I hope you found this tutorial covering how to crop a picture into a circle in Canva useful! Click here to read our comprehensive Canva Guide. If you are interested in downloading Canva or trying Canva Pro for free, click here. Below are several related Canva tutorials that you might find useful: