Best Blogging Quotes From Expert Bloggers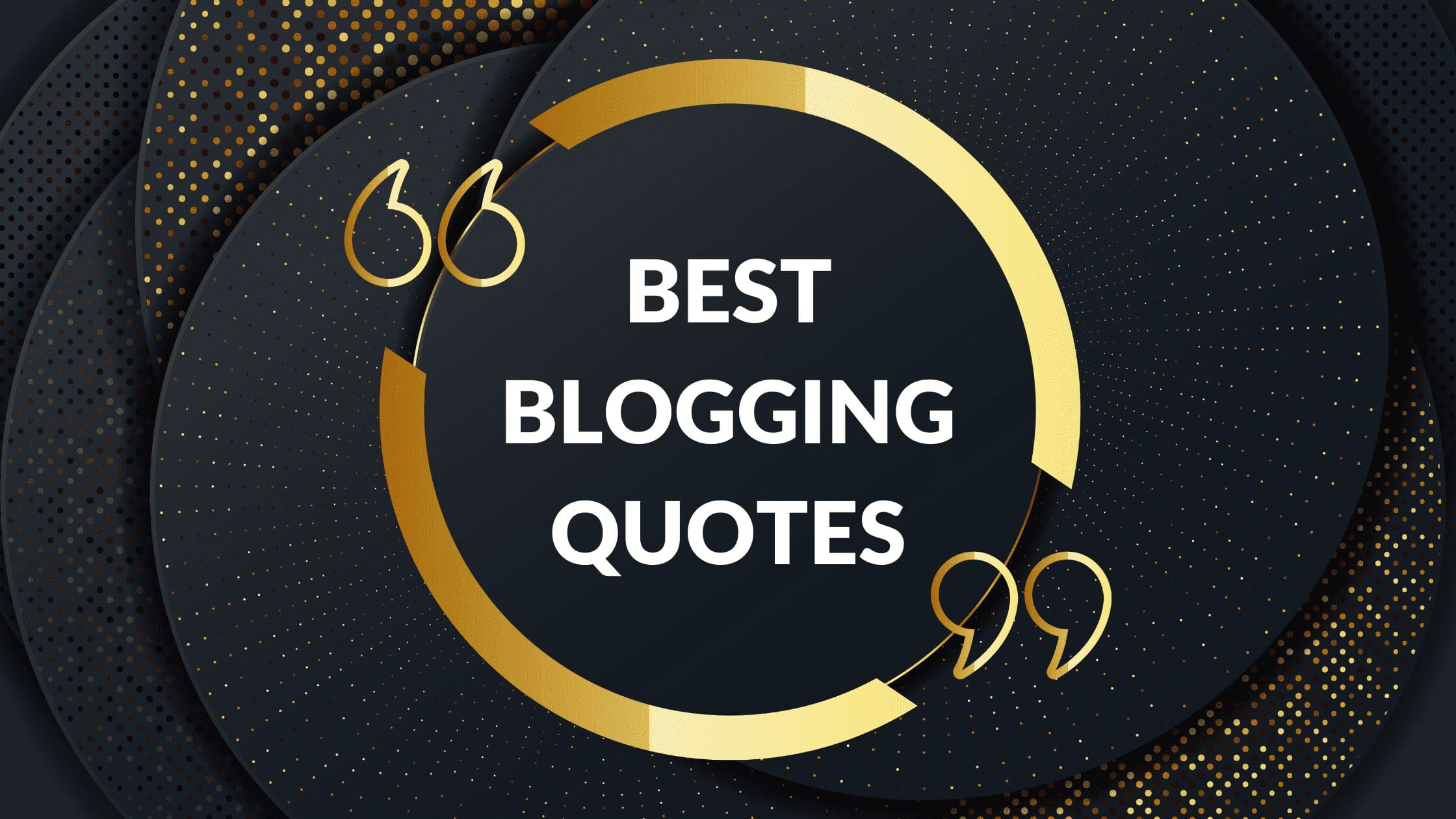 Disclosure: Some of the links below are affiliate links, meaning that at no additional cost to you, I will receive a commission if you click through and make a purchase. Read our full affiliate disclosure here.
Blogging is a rewarding way to monetize your creativity online. But every blogger approaches the business of blogging with a unique approach. One easy way to understand the strategies of different bloggers is by reading quotes from the top bloggers! This article contains 75 of the best blogging quotes from blogging experts.

Best Blogging Quotes From Top Bloggers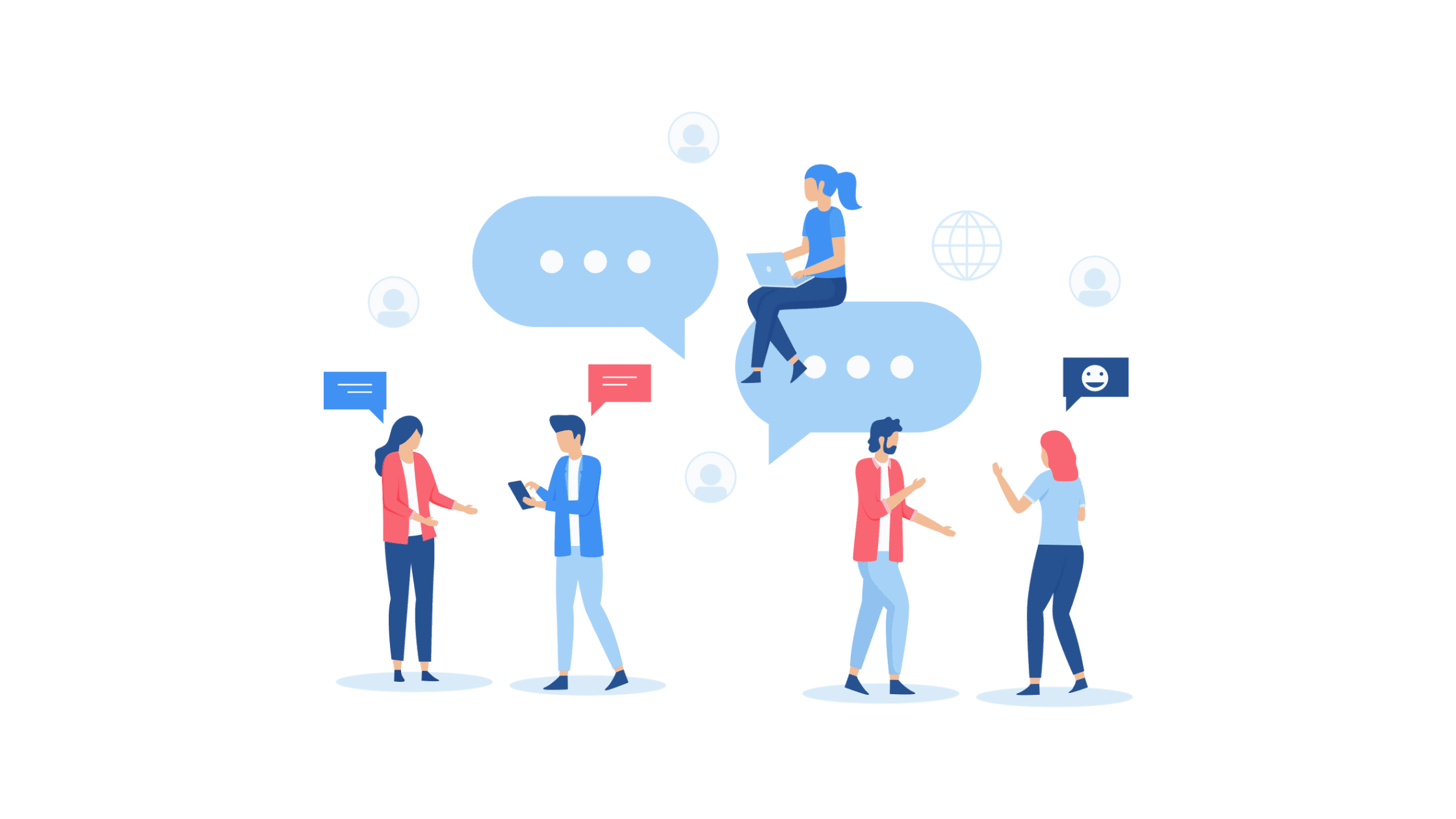 1. Pat Flynn on Blogging Consistency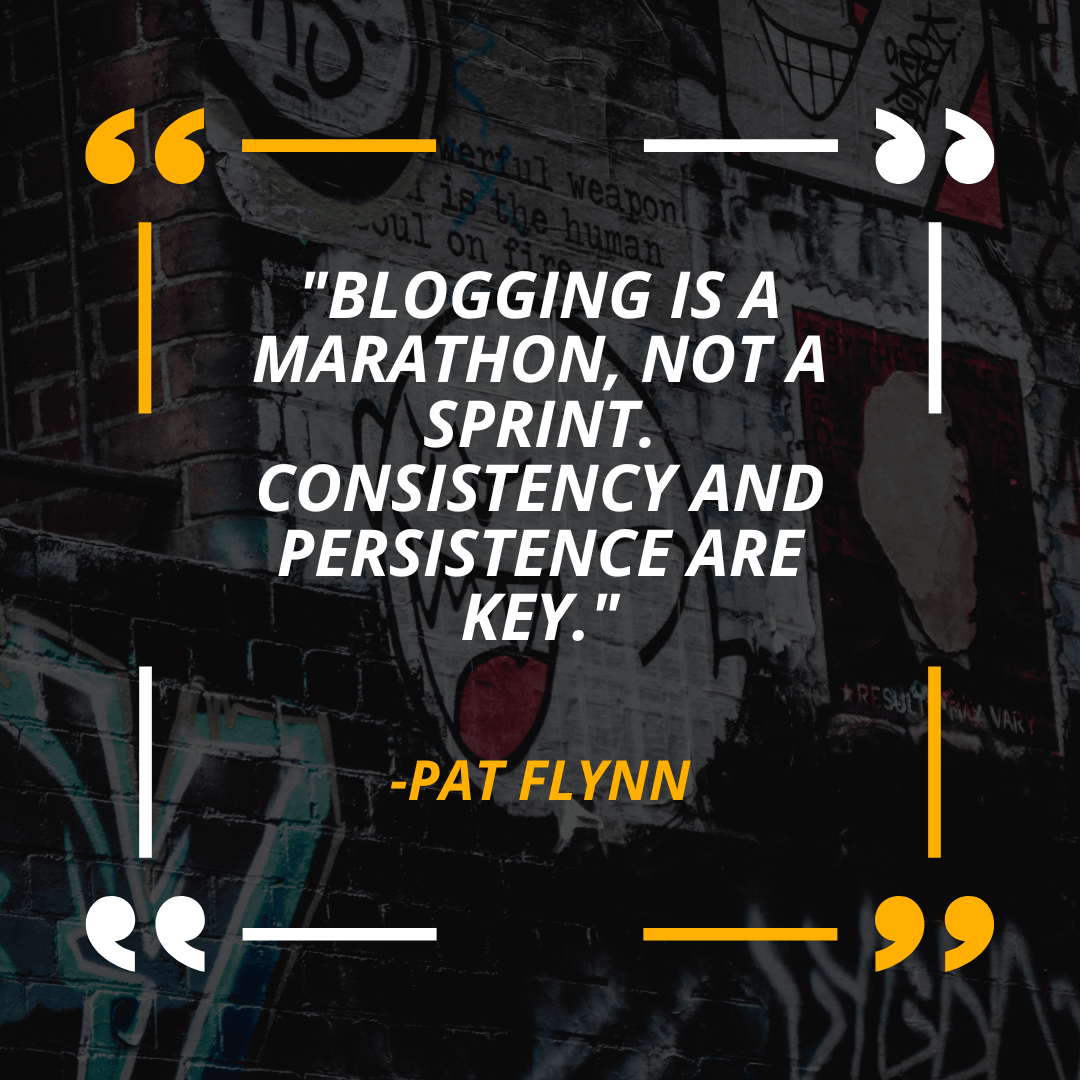 "Blogging is a marathon, not a sprint. Consistency and persistence are key." – Pat Flynn
2. Arianna Huffington on Blogging Opportunities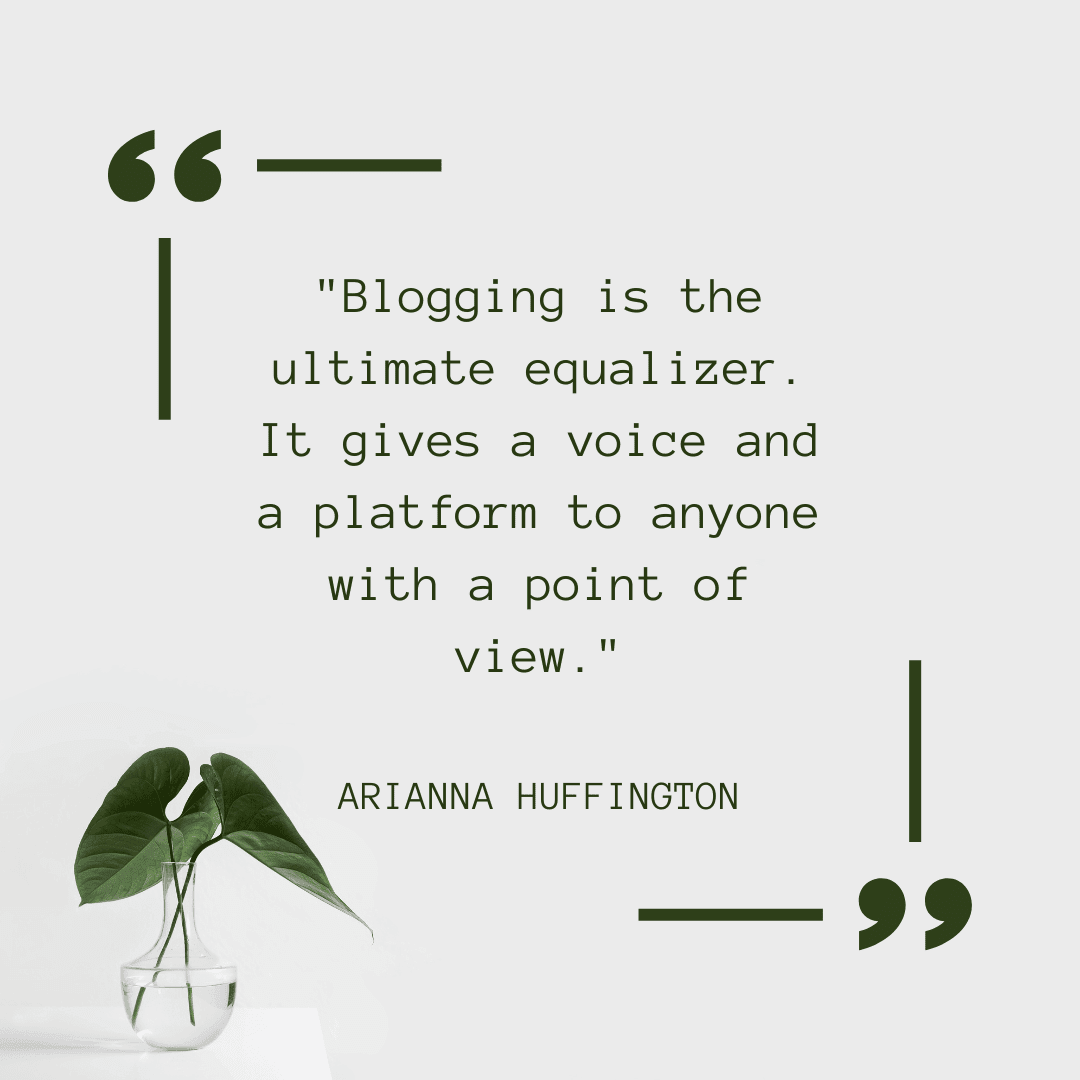 "Blogging is not just a matter of opinion, it's a matter of getting the facts right." – Arianna Huffington
3. Darren Rowse on Connecting Through Blogging
 "Blogging is an opportunit to connect with people and share your thoughts and ideas with the world." – Darren Rowse

4. Casey Botticello on Monetizing Your Passion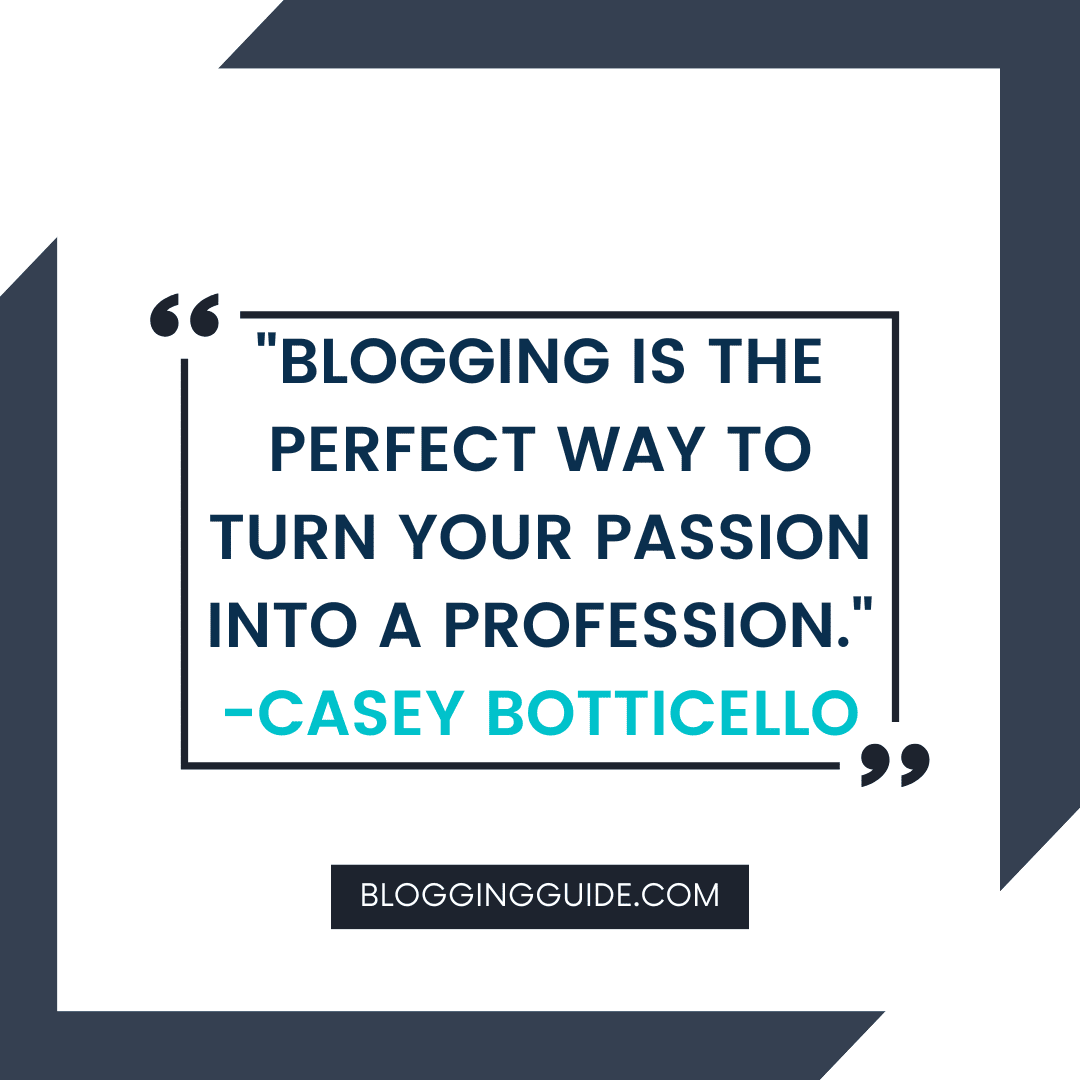 "Blogging is the perfect way to turn your passion into a profession." – Casey Botticello
5. Seth Godin on Challenging Assumptions with Blogging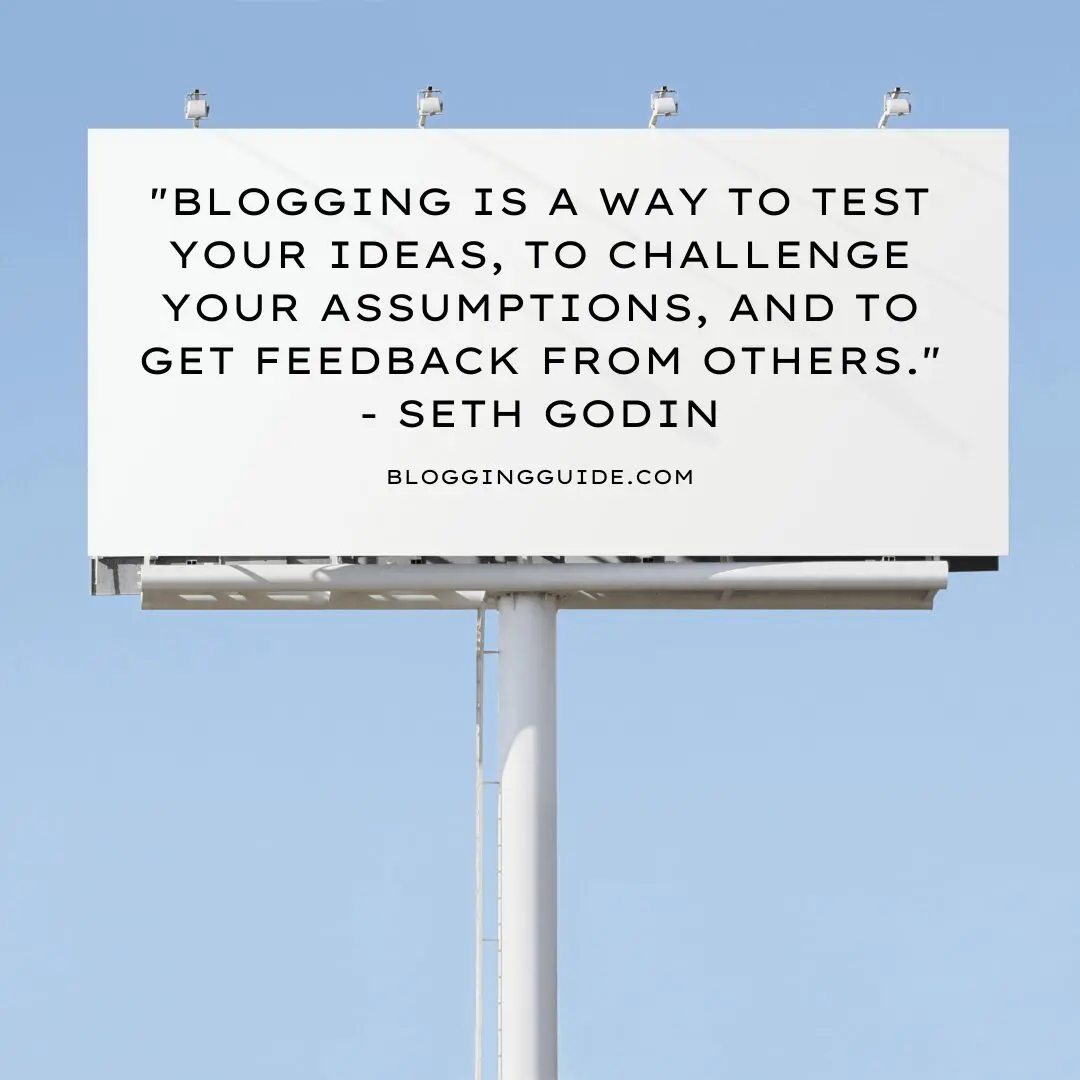 "Blogging is a way to test your ideas, to challenge your assumptions, and to get feedback from others." – Seth Godin
6. Danny Wallace on the Meaning of Blogging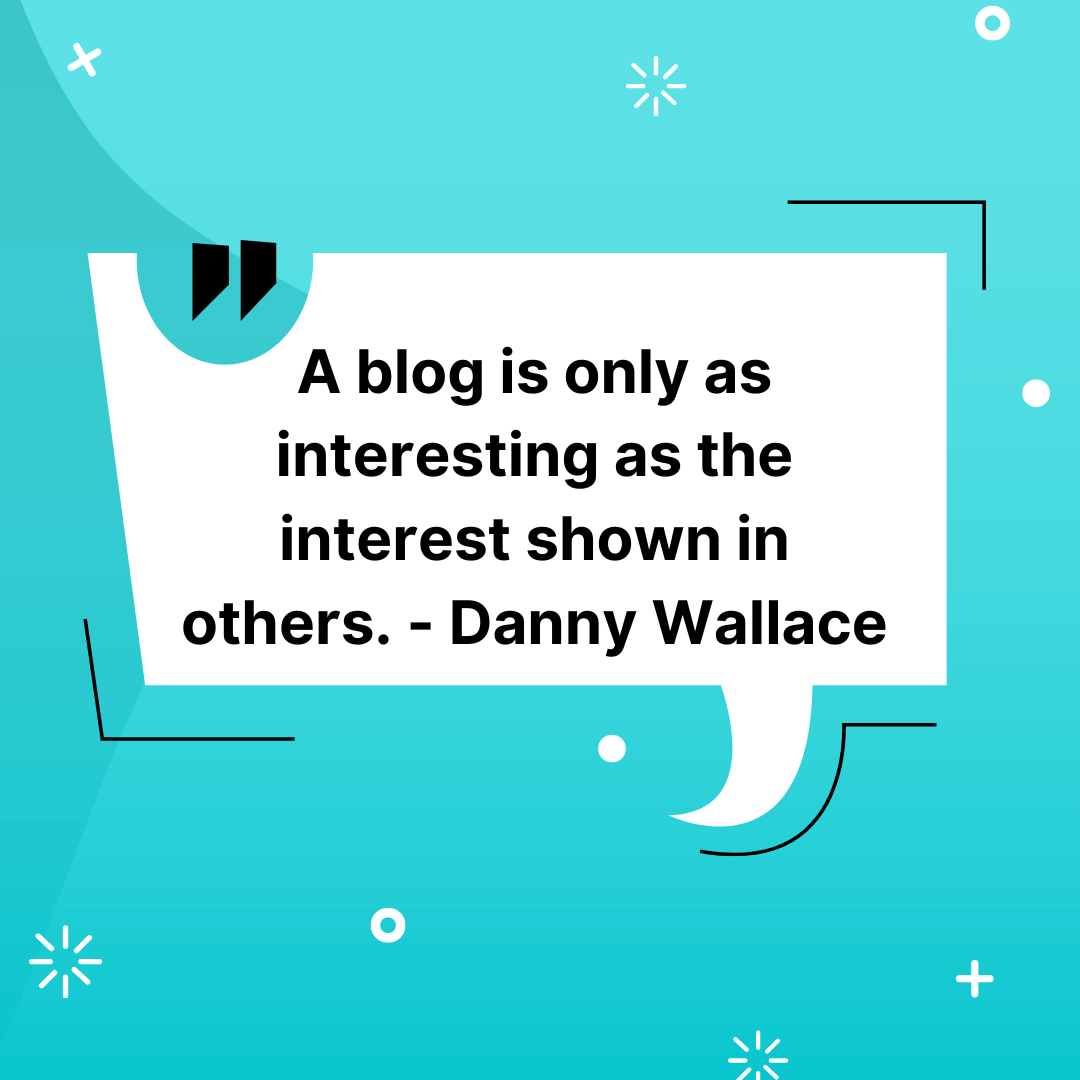 "A blog is only as interesting as the interest shown in others." – Danny Wallace
7. Leo Babauta on Exploring Blogging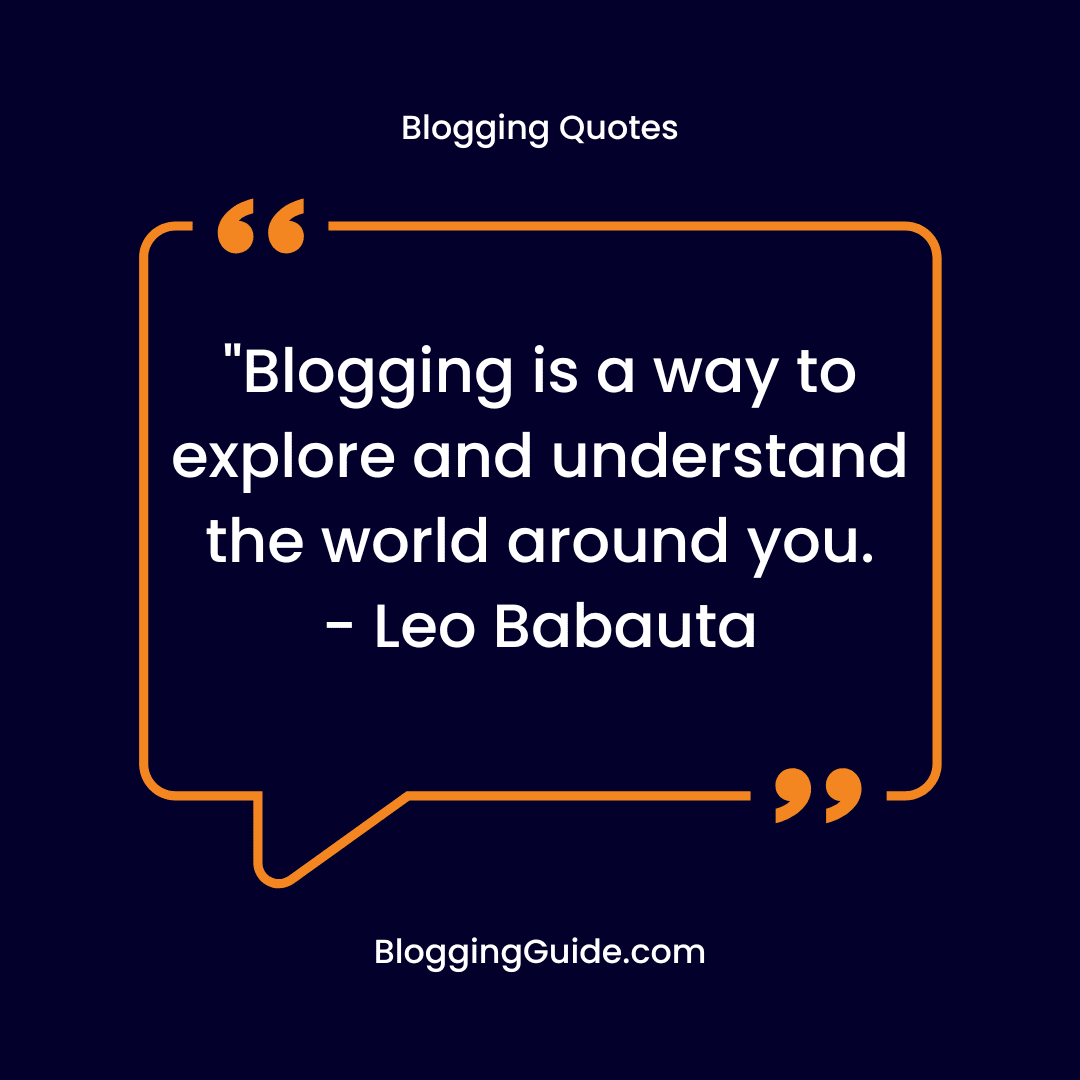 "Blogging is a way to explore and understand the world around you." – Leo Babauta
8. Andy Barrow on the Influence of Blogging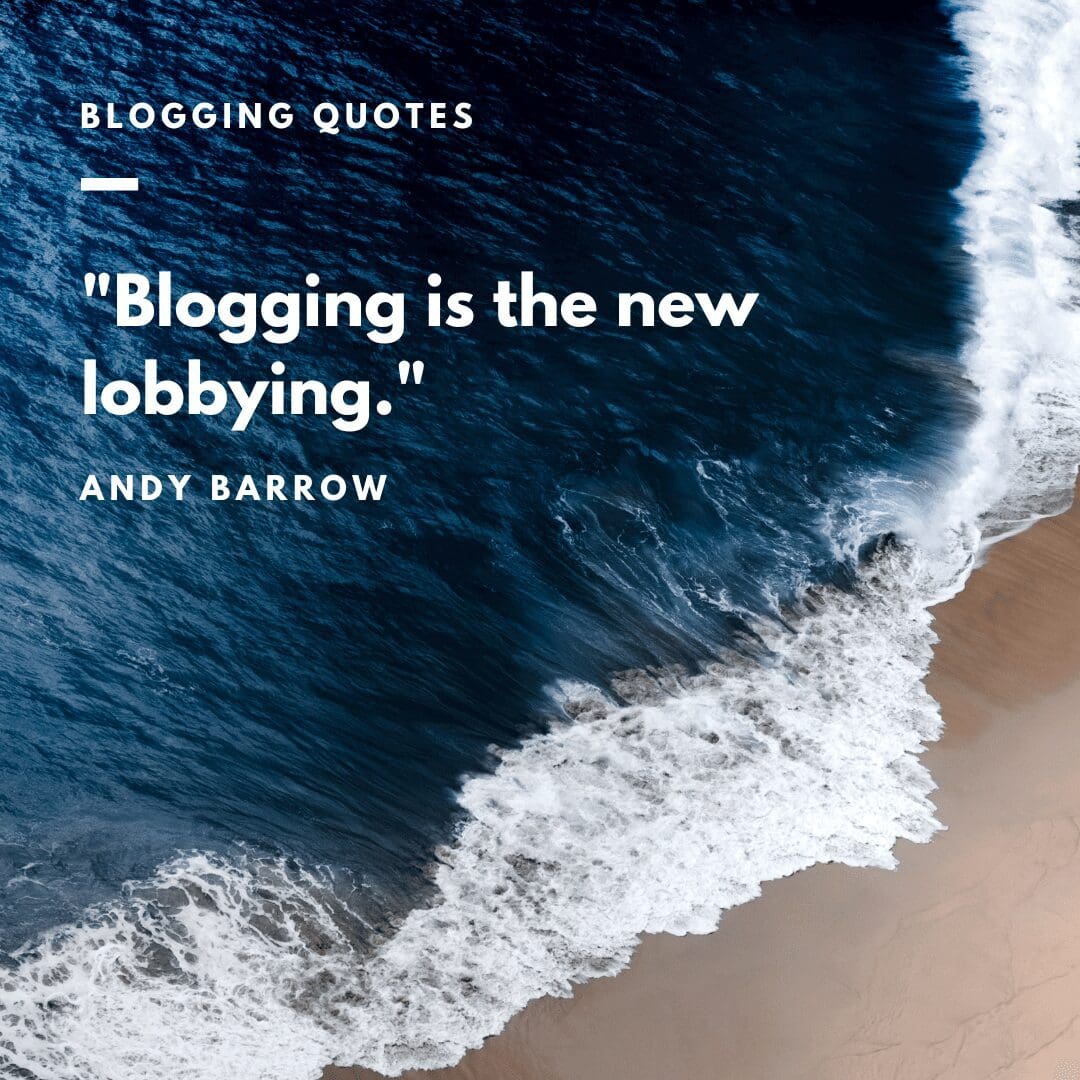 "Blogging is the new lobbying." – Andy Barrow
9. Neil Patel on Impactful Blogging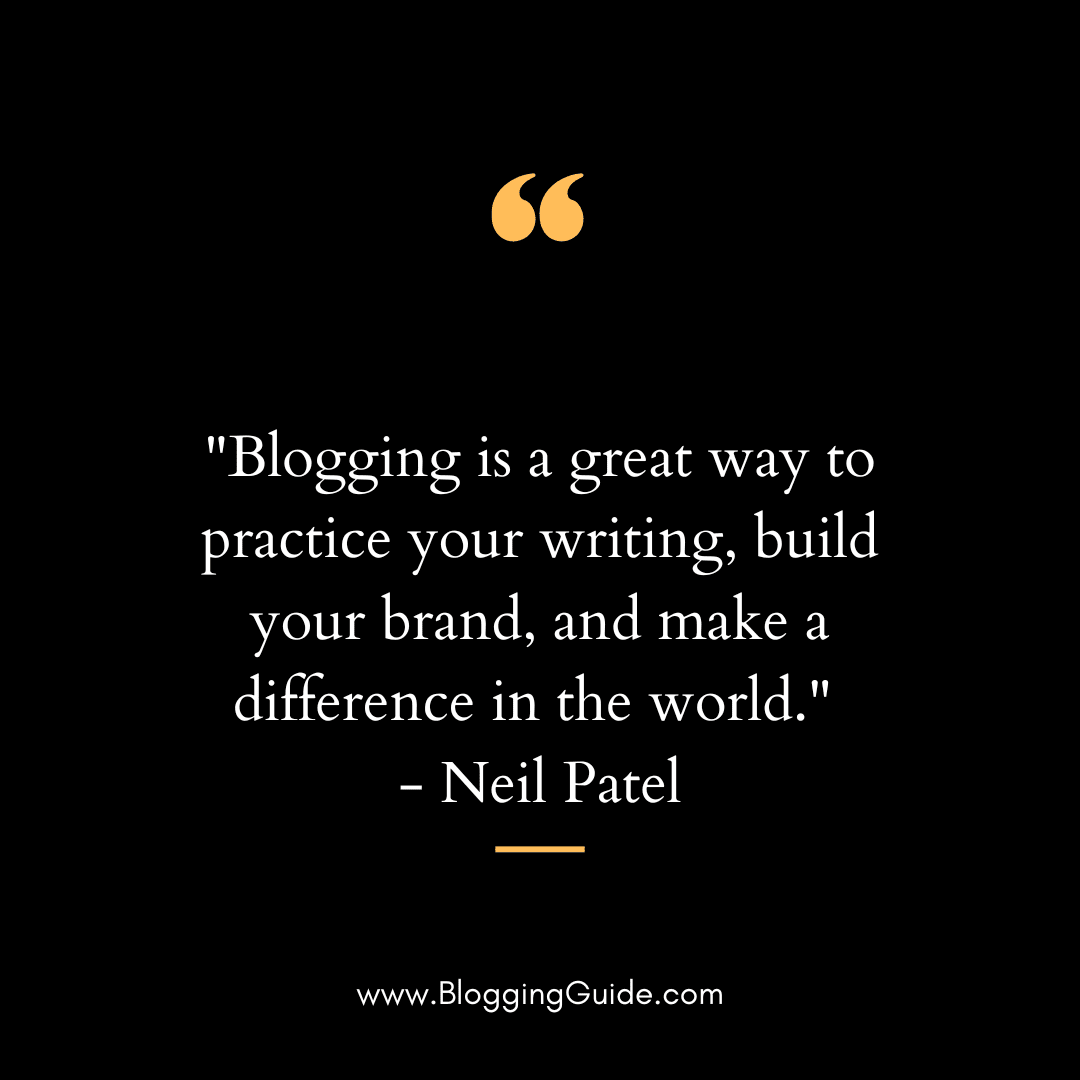 "Blogging is a great way to practice your writing, build your brand, and make a difference in the world." – Neil Patel
10. Chris Brogan on Blogging and Personal Growth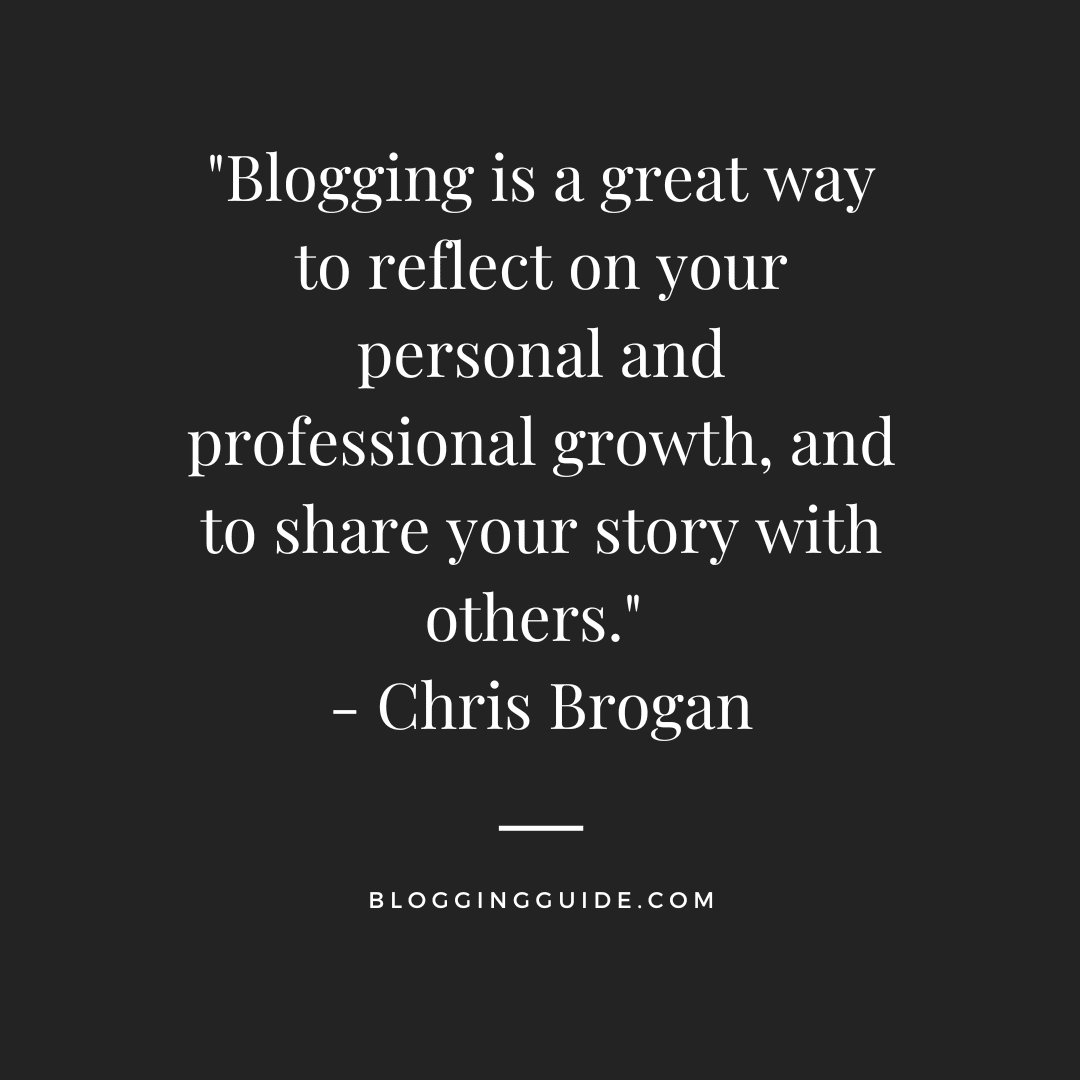 "Blogging is a great way to reflect on your personal and professional growth, and to share your story with others." – Chris Brogan
11. Jon Morrow on The Importance of Getting Readers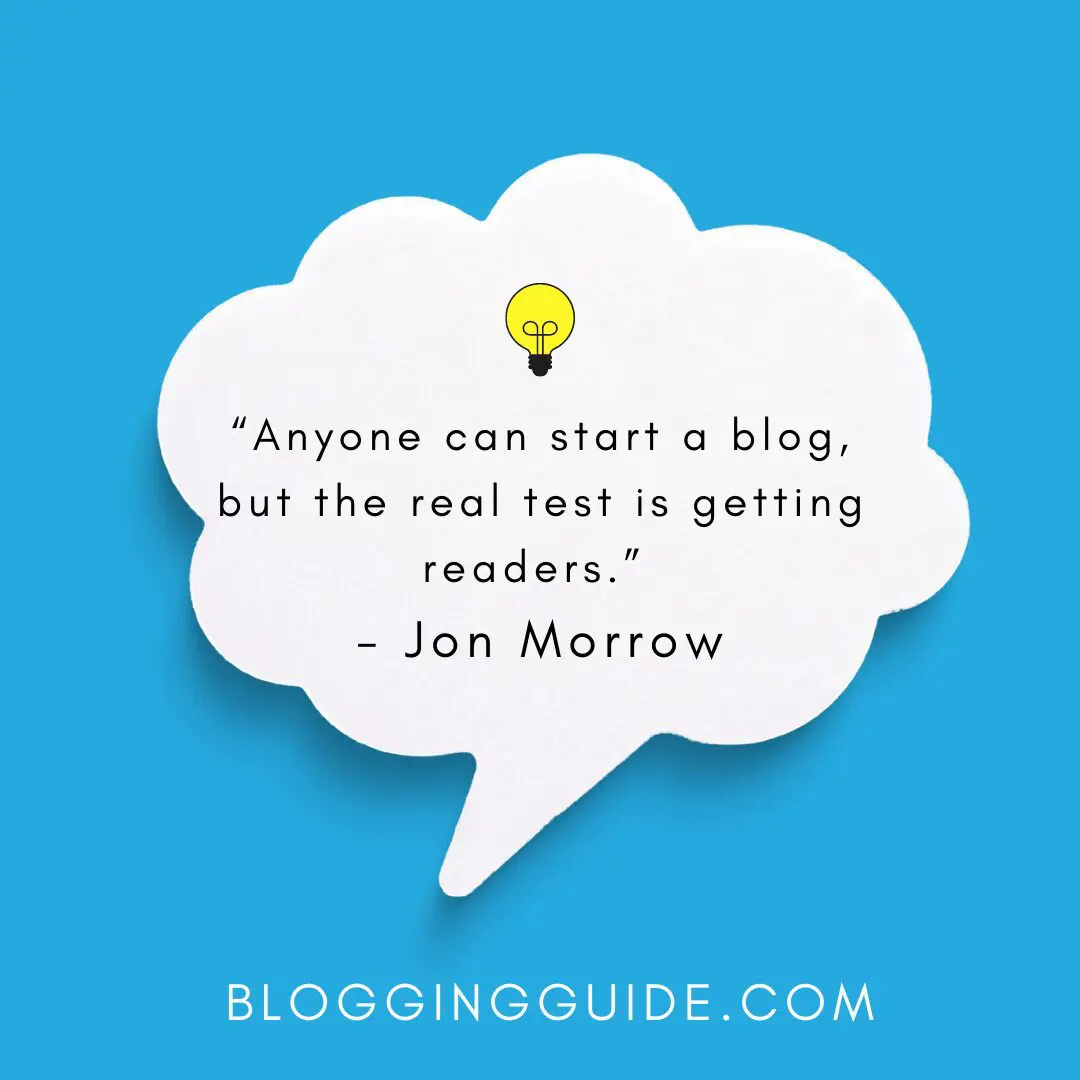 "Anyone can start a blog, but the real test is getting readers." – Jon Morrow

12. Jeff Bullas on Sharing Content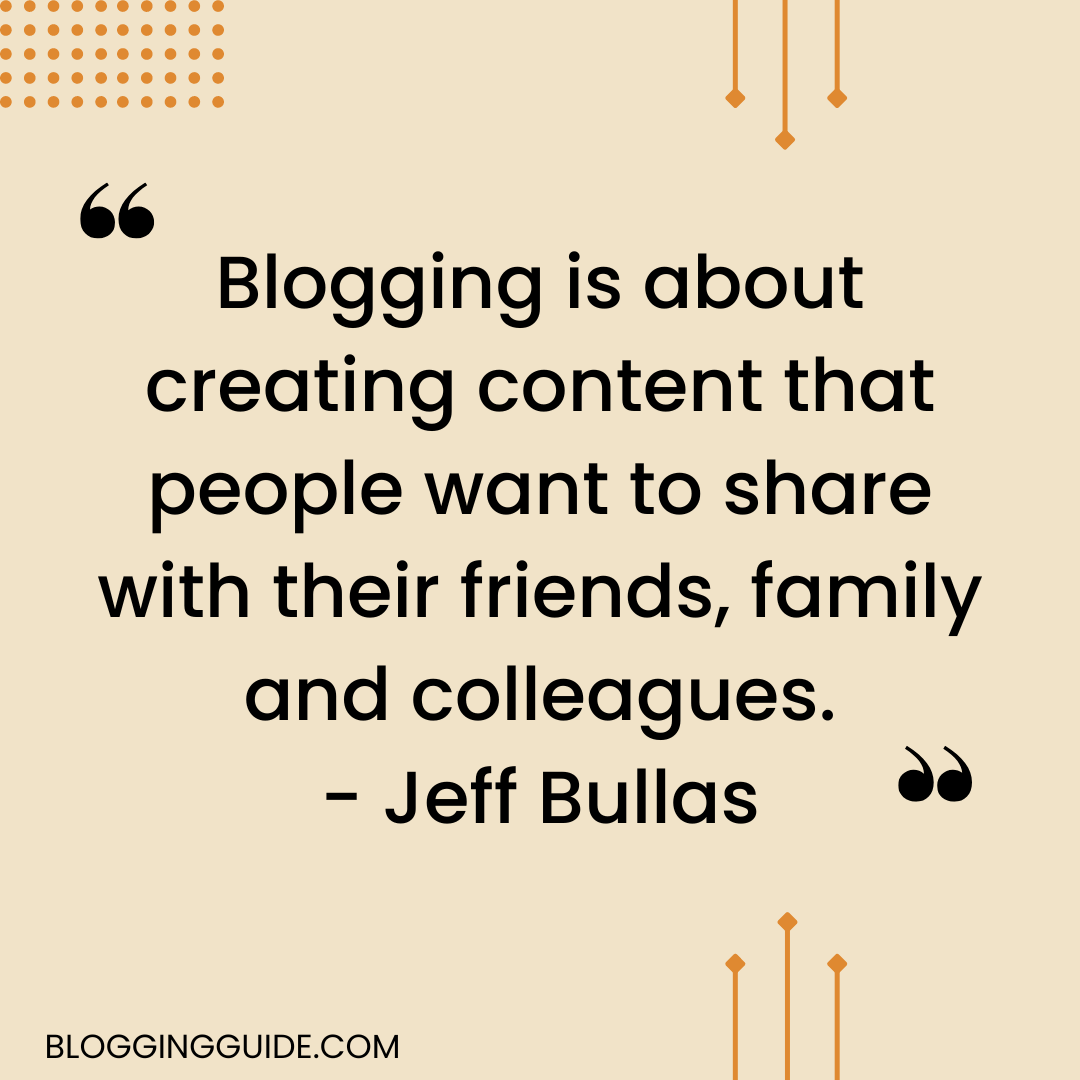 "Blogging is about creating content that people want to share with their friends, family and colleagues." – Jeff Bullas
13. Zoe Sugg on What You Choose to Post Online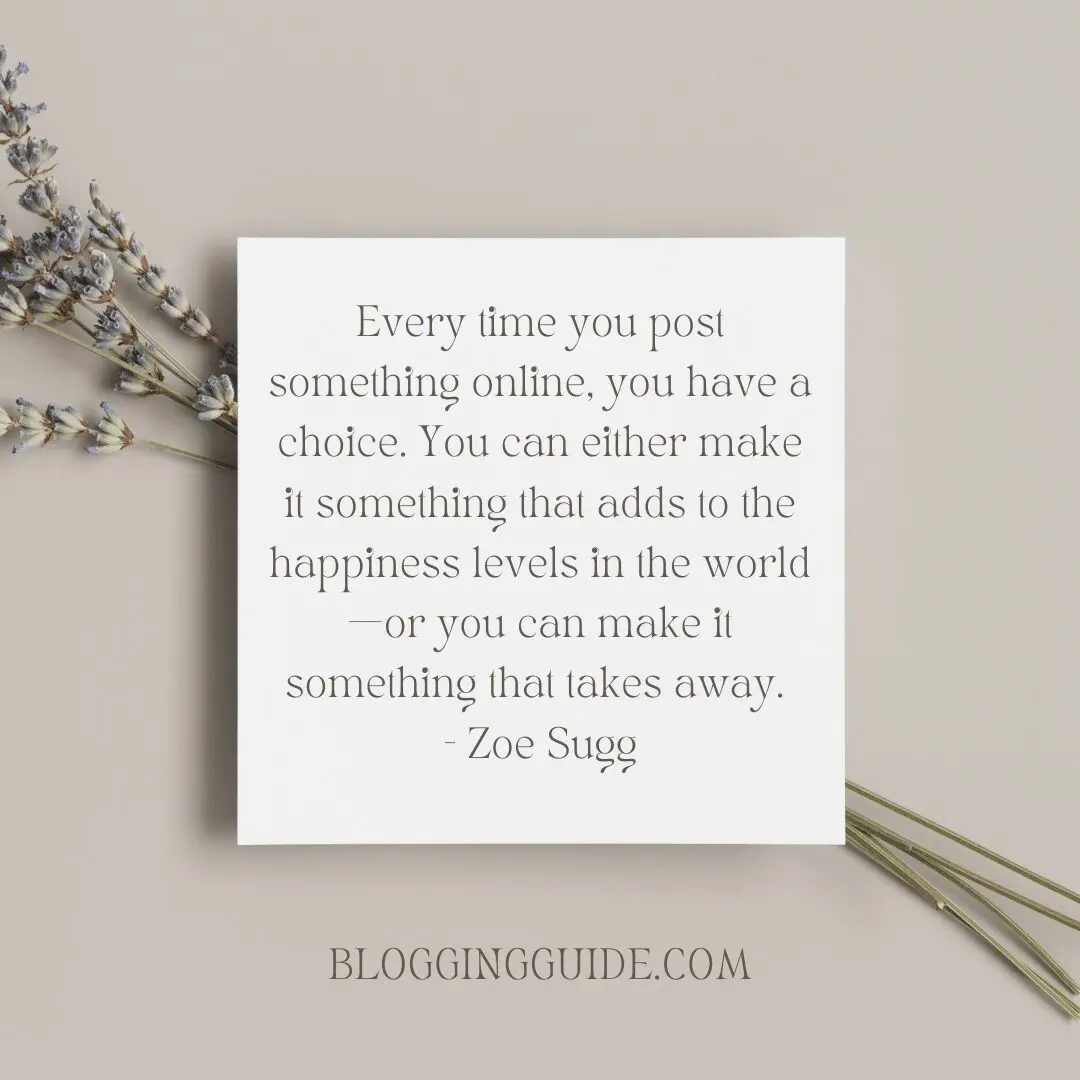 Every time you post something online, you have a choice. You can either make it something that adds to the happiness levels in the world—or you can make it something that takes away. – Zoe Sugg
14. Casey Botticello on Documenting Your Journey Blogging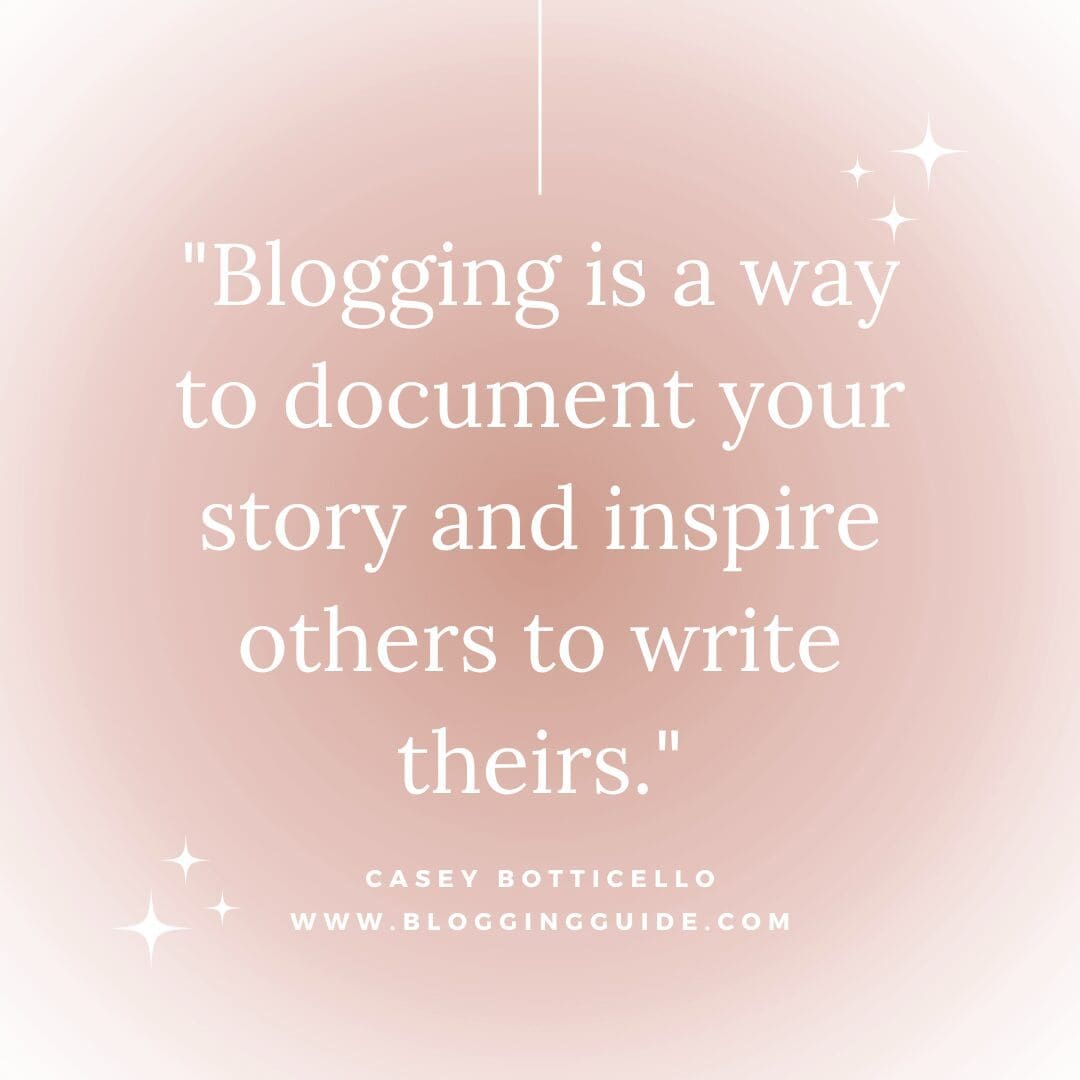 "Blogging is a way to document your story and inspire others to write theirs." – Casey Botticello
15. Brian Clark on Focusing on Producing Quality Content for Readers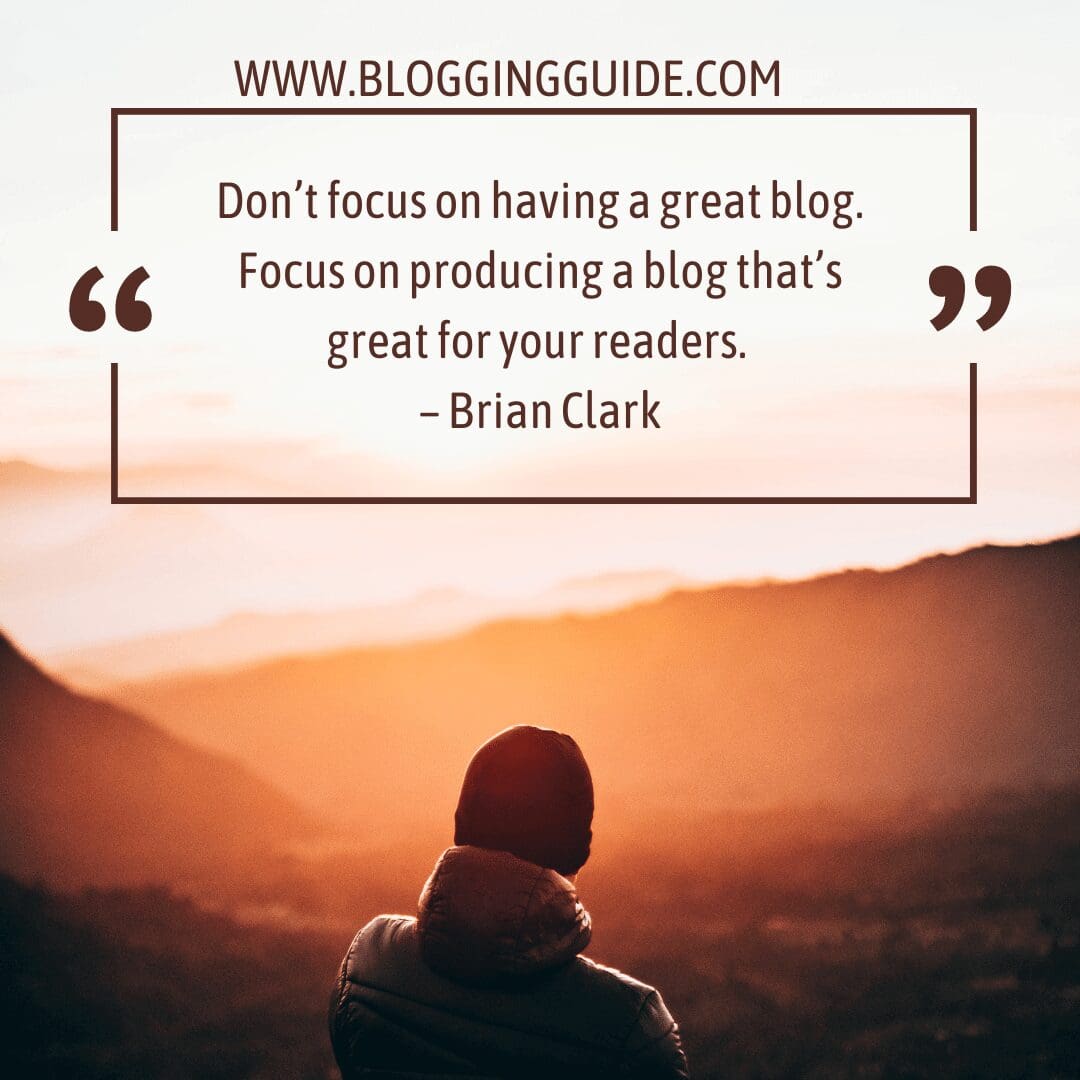 Don't focus on having a great blog. Focus on producing a blog that's great for your readers. – Brian Clark
16. Ron Dawson on Blogging Success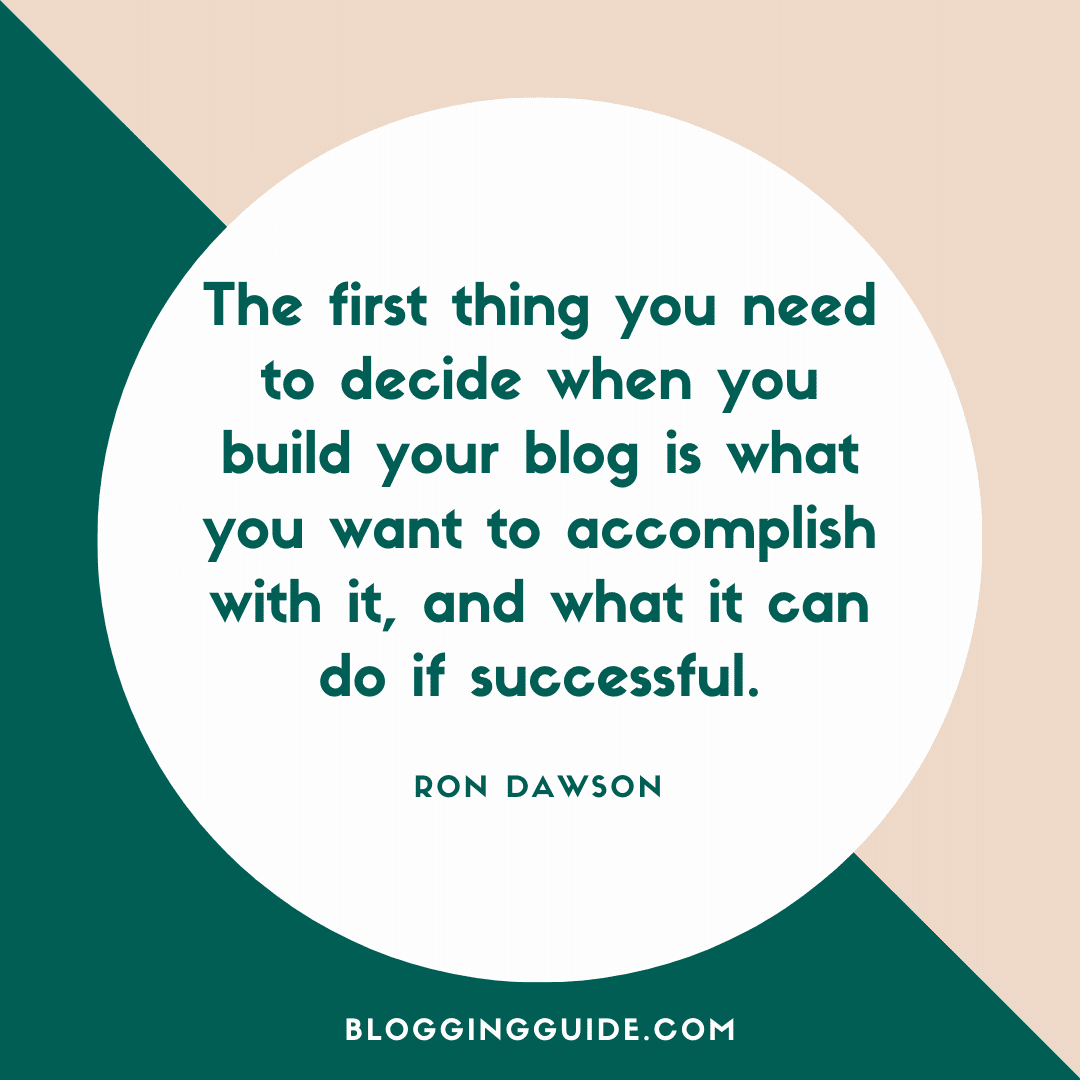 The first thing you need to decide when you build your blog is what you want to accomplish with it, and what it can do if successful. – Ron Dawson
17. Casey Botticello on Using Blogging for Branding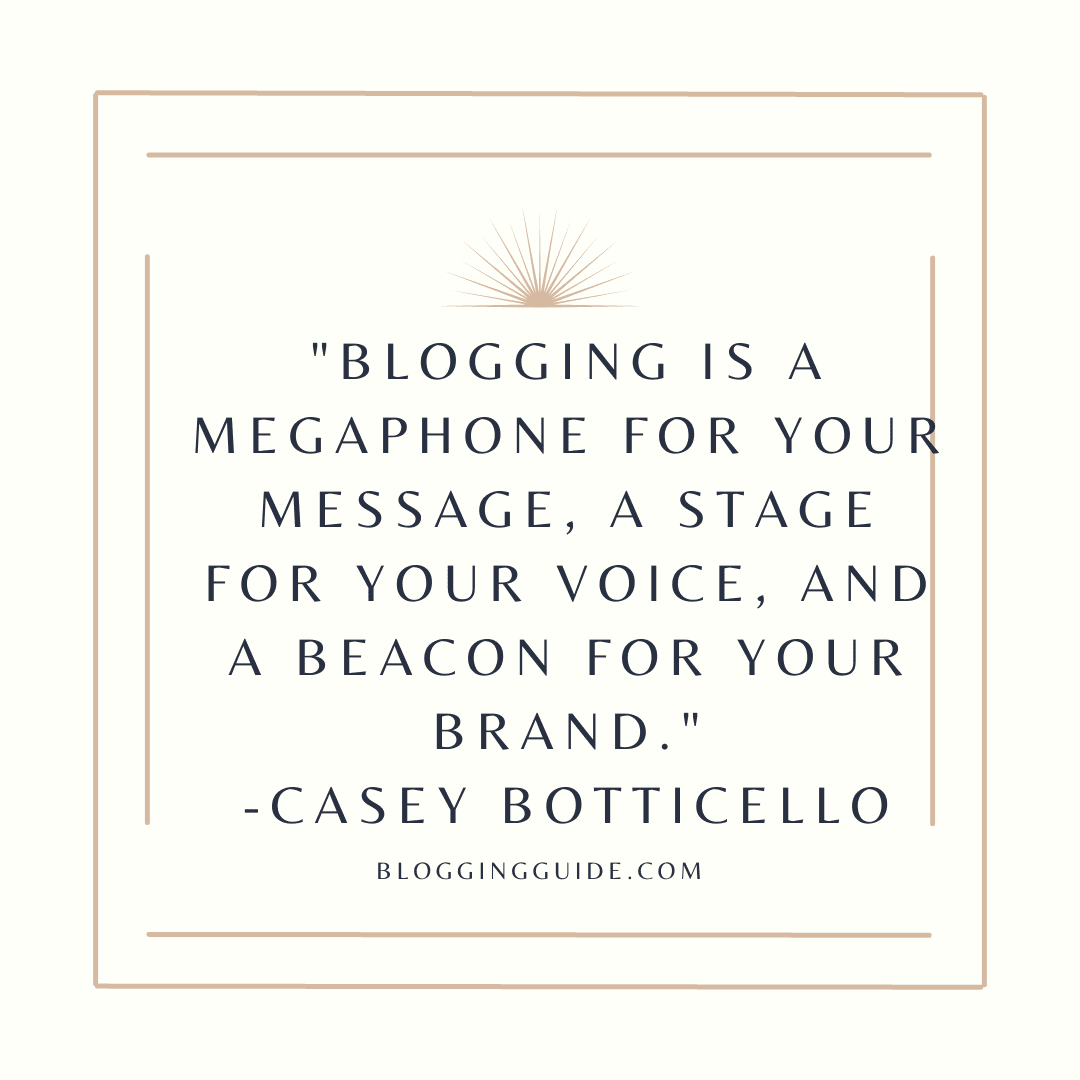 "Blogging is a megaphone for your message, a stage for your voice, and a beacon for your brand." – Casey Botticello
18. Andrew Sullivan on The Free Form Nature of Blogging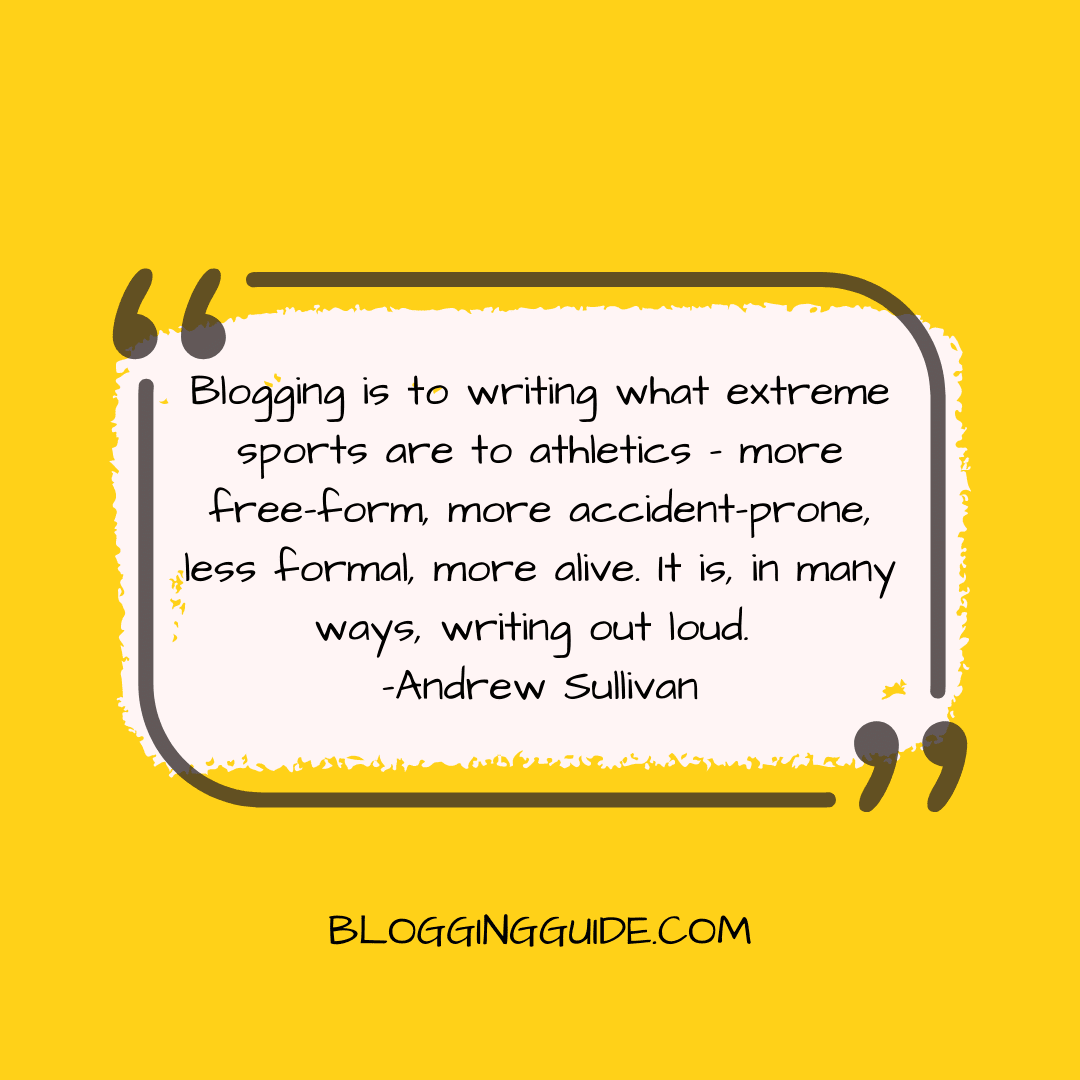 Blogging is to writing what extreme sports are to athletics – more free-form, more accident-prone, less formal, more alive. It is, in many ways, writing out loud. – Andrew Sullivan
19. Eddy Huang on Why He Blogs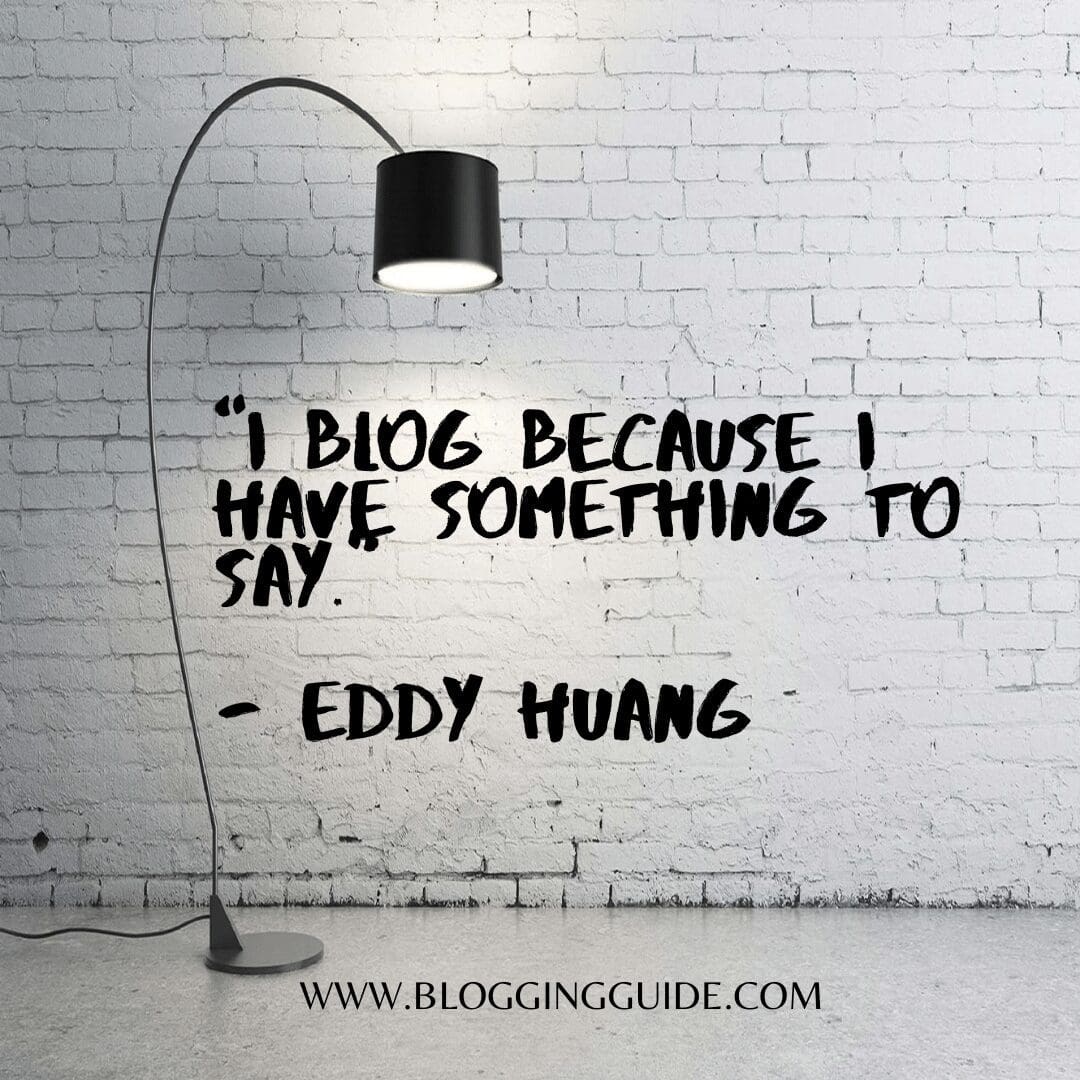 "I blog because I have something to say." – Eddy Huang
20. Sufia Tippu on Blogging Struggles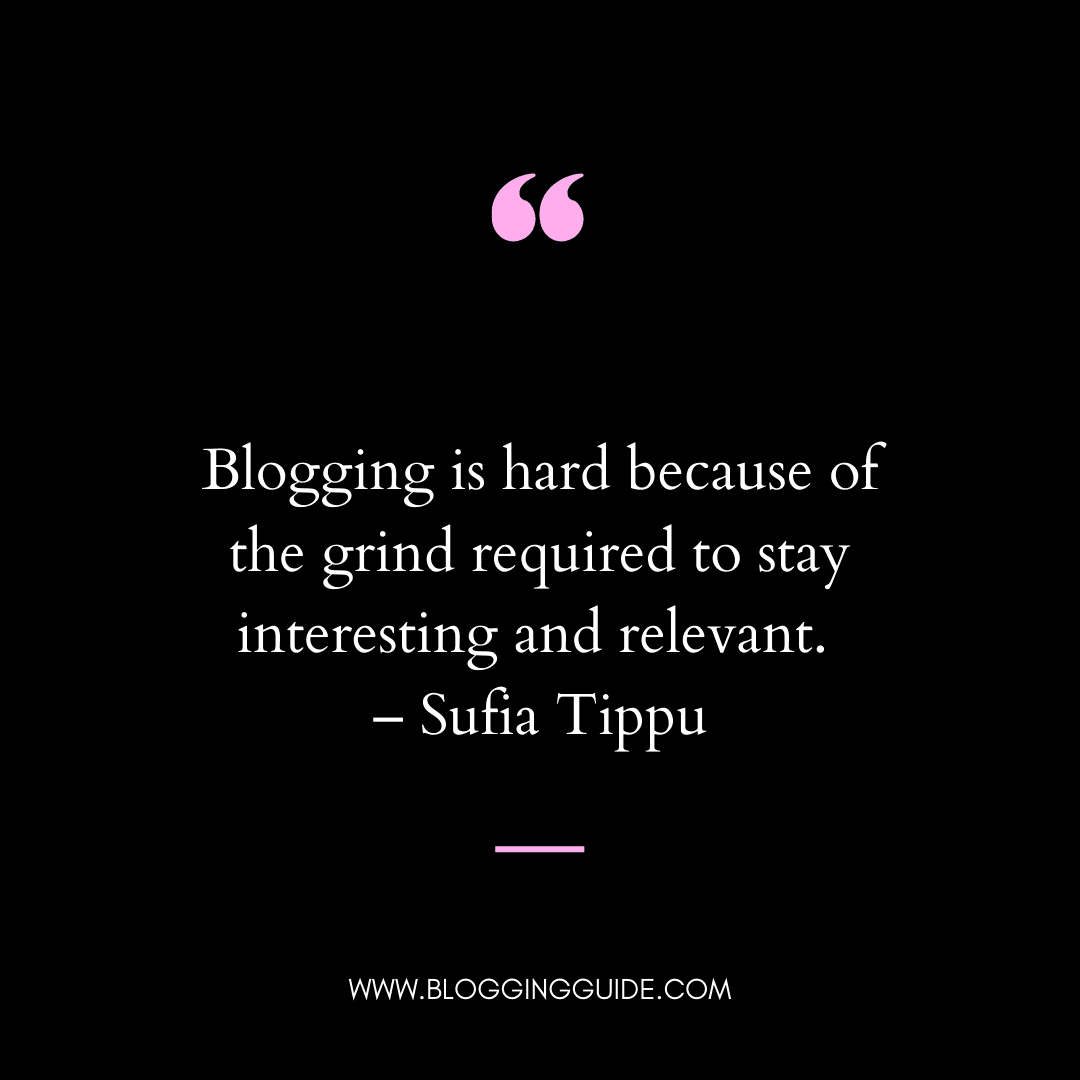 Blogging is hard because of the grind required to stay interesting and relevant. – Sufia Tippu
21. John Chow on Monetizing Your Blog Traffic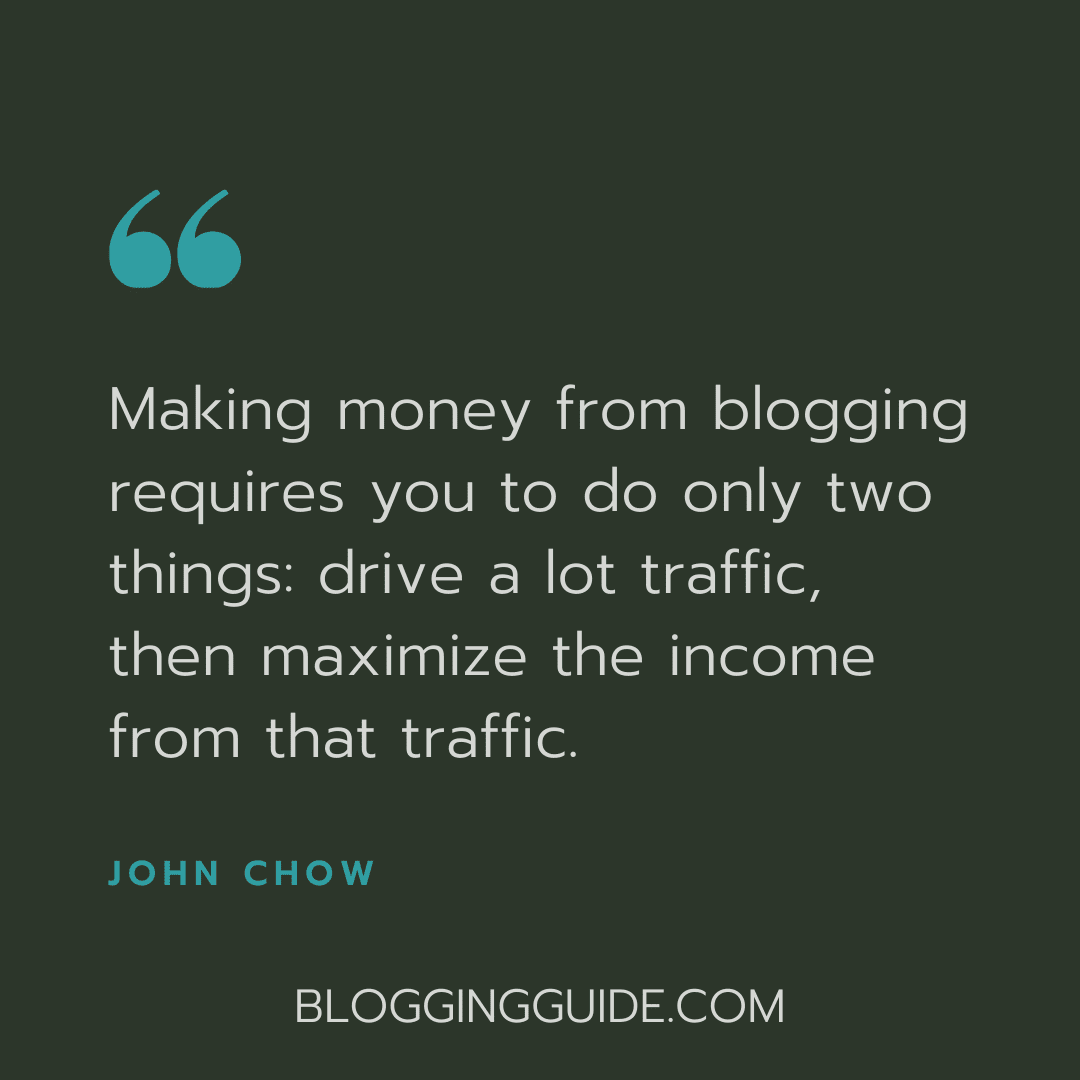 Making money from blogging requires you to do only two things: drive a lot traffic, then maximize the income from that traffic. – John Chow
22. Jason Calacanis on The Importance of Authenticity in Blogging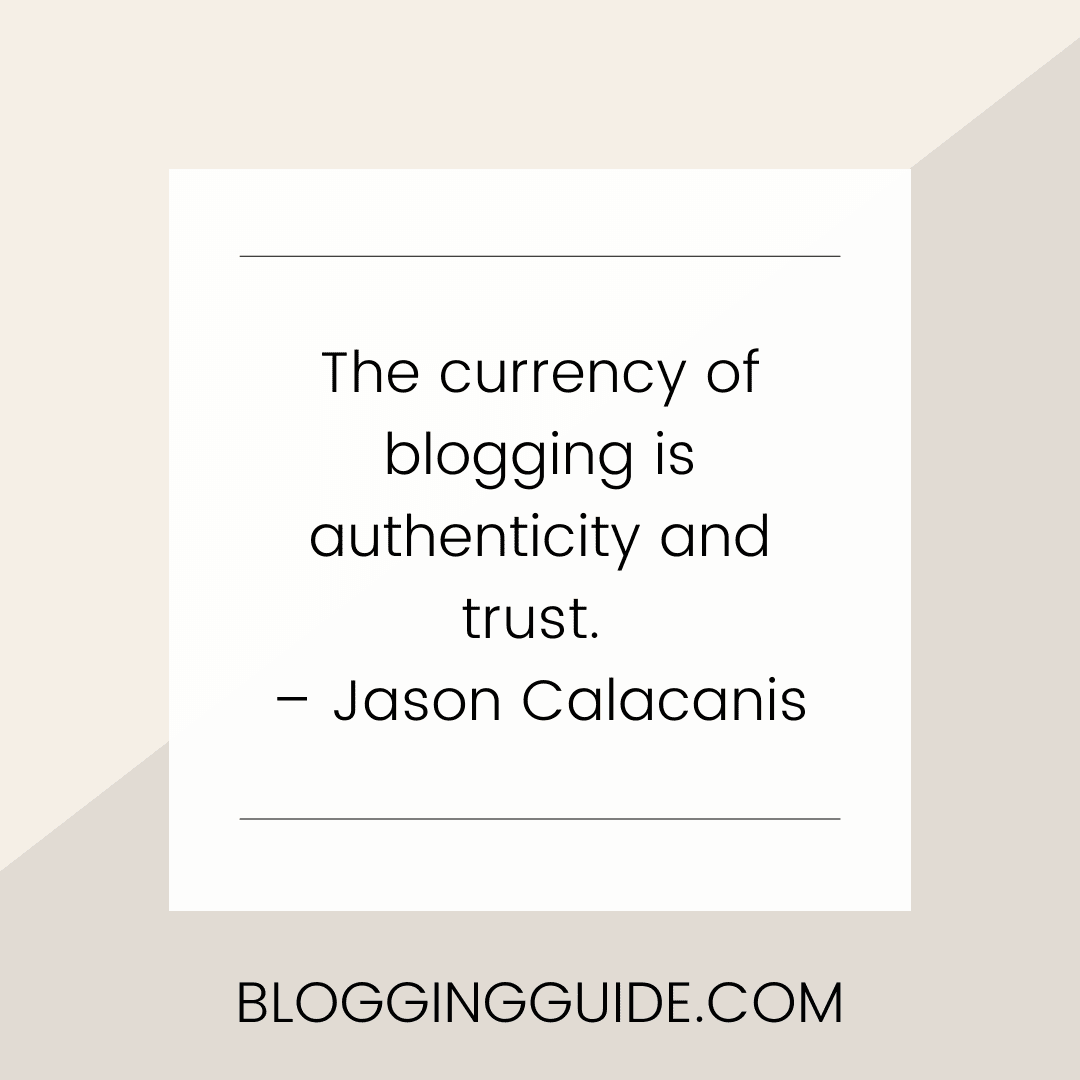 The currency of blogging is authenticity and trust. – Jason Calacanis
23. Avinash Kaughik on Content Value
Content is anything that adds value to the reader's life. – Avinash Kaughik
24. Andi Crestodina on Content Promotion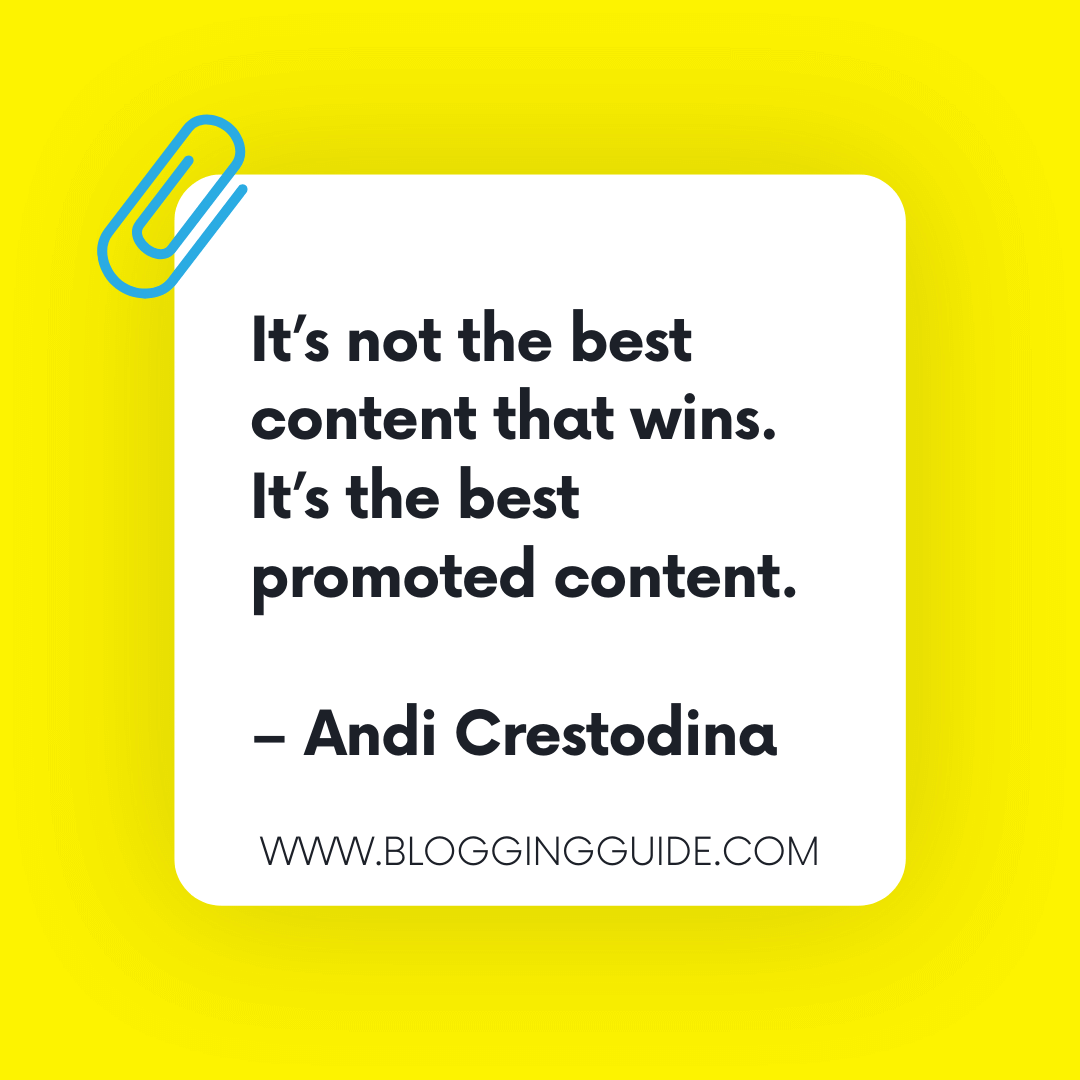 It's not the best content that wins. It's the best promoted content. – Andi Crestodina