How to Become a Freelance Writer (Make Money Writing Online)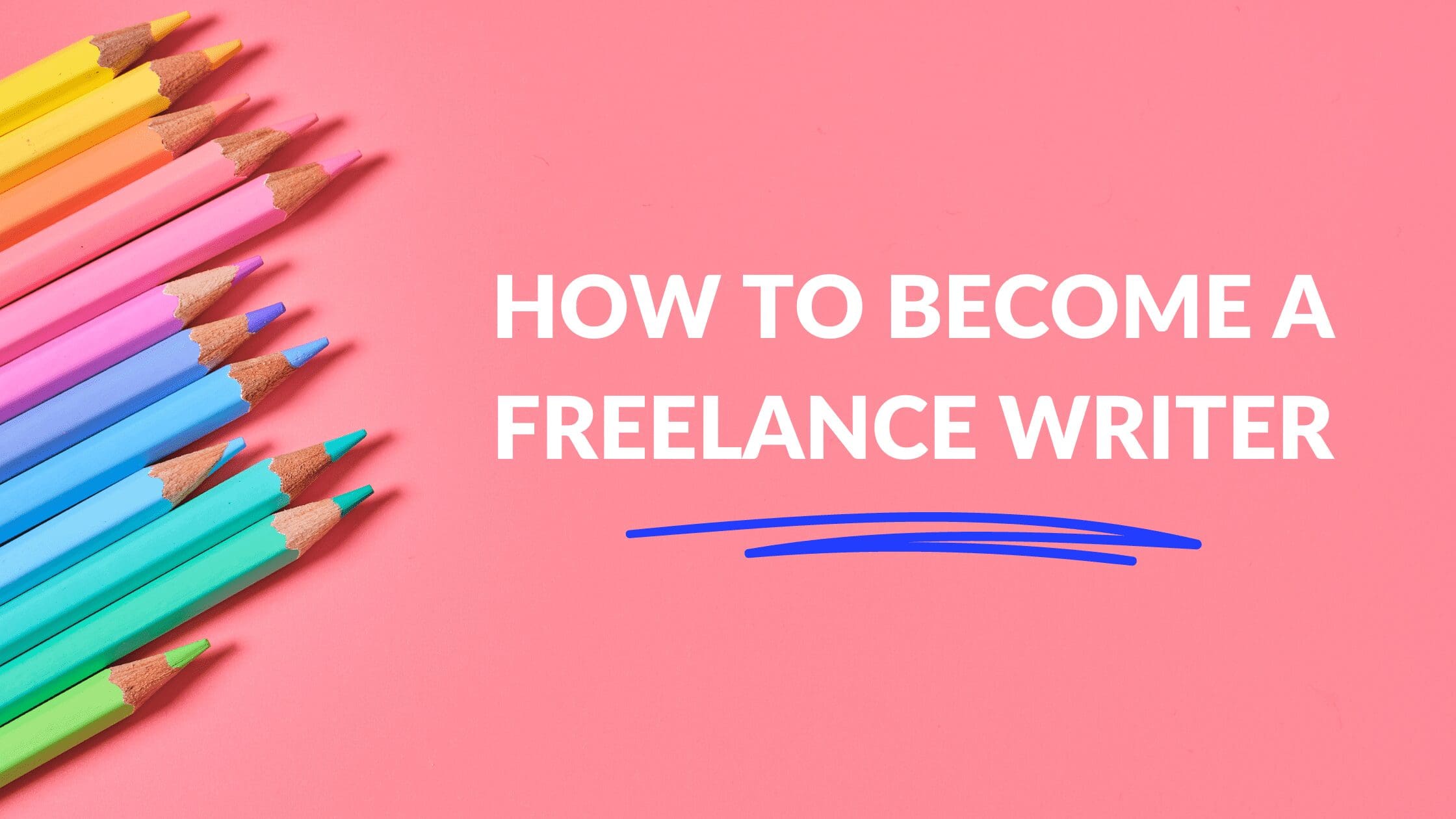 Disclosure: Some of the links below are affiliate links, meaning that at no additional cost to you, I will receive a commission if you click through and make a purchase. Read our full affiliate disclosure here.
You've just had a massive fight with your boss – again. As you end the Zoom call, you think: "I hate this. I just wish I could be working for myself".
Well, you can.
As we emerge into a post-COVID world, we're seeing a new normal, a different work landscape, and a fresh start. The gig economy is growing – fast – and it's here to stay. Every day people are realizing that they're able to work for themselves; instead of working themselves to the bone in the desperate hope that they'll get a salary increase, they probably won't. But there is hope – it's called freelancing.
Freelancers have been around for ages, but they've only recently impacted everything from design to coding, consulting and web development. Freelancers are usually self-employed, choosing whom they'll work for and for how long. Instead of sticking to the 9-to-5 daily grind, they've chosen a different route – to get paid per job, hour or word instead of per month. Freelancing isn't a new concept. In fact, the term 'freelancing' comes from a reference made to early-1800 mercenaries (mostly soldiers who used lances) who would sell their fighting services to the person or country prepared to pay them the most.
While freelancers won't be going off to war anytime soon, they're more popular than ever. In 2020 the freelance economy contributed an estimated $1.2 trillion to the US's GDP, with Writer.com estimating that more than 650 000 people worldwide earn a living from writing – many of them freelance writers. 
In this article, we explore how to become a freelance writer and unpack what it takes to succeed as a freelance writer today. Whether you're looking to add a side-hustle to supplement your income or are ready to go at it full-time, freelance writing can be a rewarding opportunity. 
*Note – this article refers to freelance writers working independently as self-employed writers. This excludes freelance journalists, contract writers or part-time agency writers.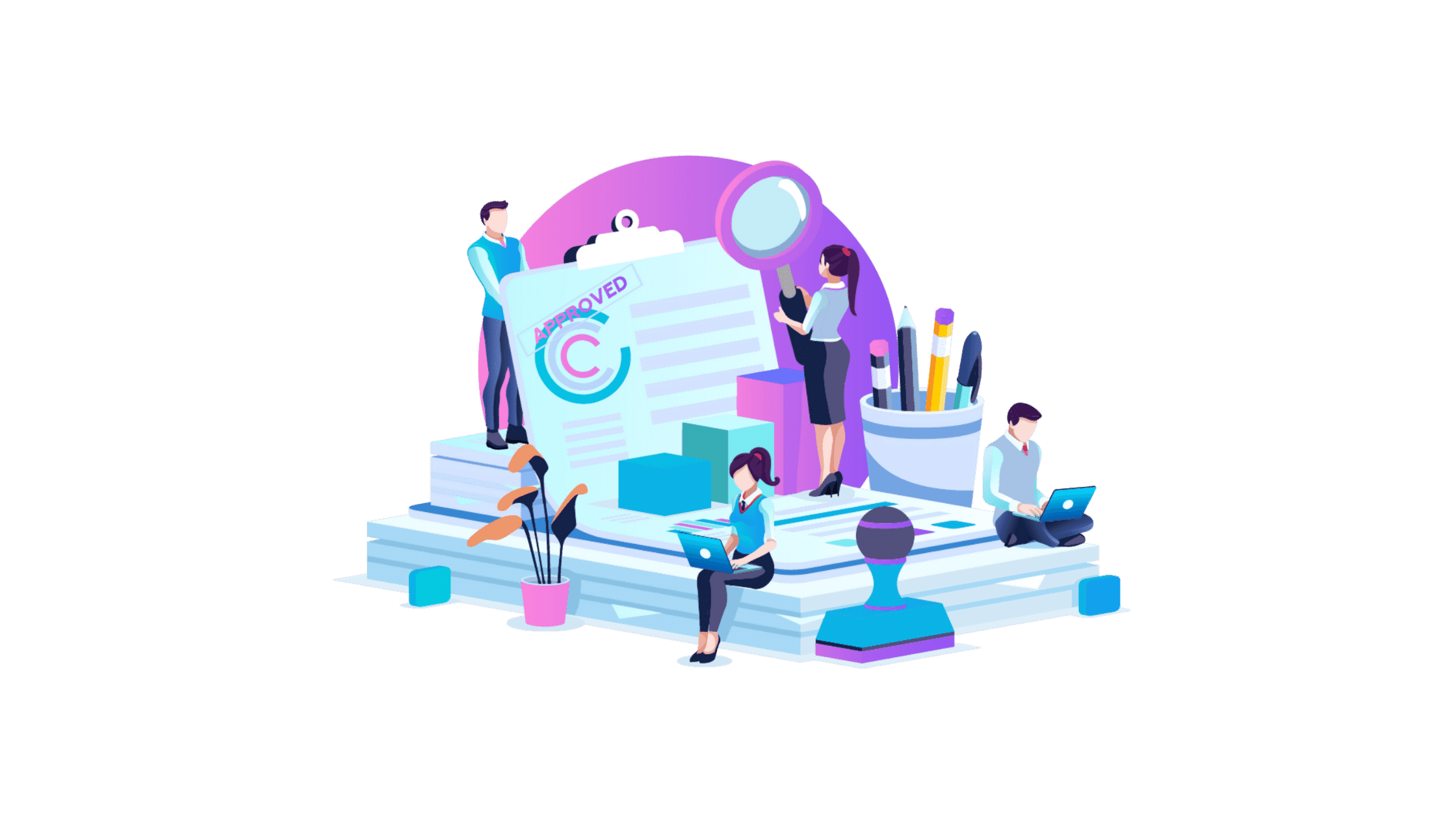 There is a misconception that to be a successful freelance writer (or a successful writer), you must have a natural-born talent for writing.
Not true.
While an aptitude for the written word is a helpful characteristic, freelance writing comes in many forms, and anyone who can type can pretty much succeed at figuring out how to be a freelance writer. 
There are many different types of freelance writers out there, and most of them are able to work in more than one writing function. We've listed some of the more common ones you're likely to come across. 
The Ghostwriter – Ghostwriters pen blogs, articles, stories and other forms of content with the understanding that the copy will be published under someone else's name. While this may seem unfair or illogical, ghostwriters are paid to allow someone else to take the credit. Presidents, for example, rarely write their own speeches, celebrity chefs seldom cook in their own restaurants, and famous people who claim to have penned their own autobiography usually didn't – they hired a ghostwriter. 
The Content Master– Content freelancers, are the most common form of freelance writer out there. Making up the bulk of the freelance writer workforce, content freelancers come in many different shapes and sizes. 
Freelance bloggers – write blogs for websites and publications. They usually churn out copy ranging from 500 to 1500 words on a variety of topics and subjects. 
Freelance article writers – are experts at putting together longer-form pieces of content (like this one) that usually contain more than 1500 words. These writers conduct extensive research into their copy topics and are excellent at optimising and formatting for SEO. 
Freelance social media content creators – are skilled at creating short-form social media posts, reviews, captions and copy. From LinkedIn bios to Facebook and Instagram marketing copy, social media content creators know what audiences want to hear and are great at making it sound good. 
The web copy maestro – These freelance writers understand website pages and what should – and shouldn't – be on them. They usually write for businesses and organisations and are often heavily involved in the website's design and layout. Web copy takes skill and experience to structure and refine the content so that it does well in search rankings while communicating the brand's tone, voice and language. 
The technical guru – Demand for technical freelance writers is growing every day. Companies and organisations are finding it harder to explain the technical details and jargon of their products and services to the average Joe. Technical freelance writers can take complicated manuals, concepts and guidelines and re-configure them to be understood by pretty much anyone. Technical freelance writing can be very lucrative, but you'll need at least some knowledge, experience and understanding of the topic before diving in. 
The course wizard – Online courses are blowing up. Almost everywhere you look, paid-for courses and webinar offerings are popping up. Freelance course writers help course creators to structure their teachings into copy and scripts, which they use to make online course content and video series. Courses can be long and complex, so freelance course writers need time and availability to work with the course creator.
The number one advantage of freelance writing has to be that you'll never have to report to a boss. Then there's the bonus of choosing your own career path, your working hours and what you'll be doing every day. Knowing how to become a freelance writer also gives you the freedom to choose for whom you work, how long you want to work with them and even how much you get paid. 
Freelance writing gives you an opportunity to create your own business – from the comfort of your own home. While getting started may be challenging, and – like most things in life – there are plenty of risks to consider, you'll be hard-pressed to find a freelance writer ready to dive right back into the 9-5 rat race. 
Here are just a few of the advantages that come with becoming a freelance writer:
You get to be your own boss – No more boring reporting, endless meetings, pretending to be friendly, or getting shouted at. Freelance writers are their own bosses and are considered 'self-employed'. However, you'll need to keep an eye on your performance and productivity. With nobody pestering you, procrastination can set in. Thankfully, there are helpful tools for this. 
You choose when to work (and with whom) – While early on in your freelance writing career, you may not be spoiled for choice of clients, as you earn a reputation and gain experience, you'll be able to cherry-pick the most lucrative clients, turning away those who give you a hard time. 
You set your own rates – Yes, you heard that right. One of the biggest advantages of freelance writing is that you get to choose how much people should pay you for your services. But be careful not to undervalue yourself – many freelance writers make the mistake of charging less than they deserve. 
You control your workload – If you've experienced burnout, you'll know it isn't a pretty feeling. High workloads and overworked employees are one of today's primary reasons for mental health challenges among professionals. Freelancers can choose how much they want to take on and at what pace they're prepared to work. 
Vacation whenever you need to – Freelance writing means you don't need to worry about unpaid leave, sick leave or applying for vacation days. As your own boss, you can take a break from writing whenever you choose, even enjoying 'workcations' and doing your writing from exotic locations. 
But Wait…Aren't Most Writers Broke?

Not anymore. Thanks to the internet and a gig economy which is blowing up, demand is booming as more people learn how to become a freelance writer. Traditionally, freelance writers would struggle to find work, with many simply ending up as small-time copywriters in big companies. Thanks to the emergence of freelance writing platforms like Fiverr and Upwork, social media marketing and a raft of tools and new resources, freelance writing is becoming the chosen career of many – this writer included. 
But how much should you charge for your services, and what is a "competitive rate"? Truth be told, there is no fixed formula for how much you should be charging for your work. But we can use a reasonable price range estimate, depending on the type of freelance writing you're looking to do. 
First up, writers have choices on how they bill their clients. These are the most commonly used pricing models, with one study finding that over 63% of their surveyed writers prefer the 'per project' pricing model:
Where you charge per word written. This pricing model is great for beginners but can lead to you undervaluing your efforts – especially if you're writing shorter pieces. 
This can be a tricky negotiation as clients often have their own ideas about how long things take. A good pricing model for long-term and repeat projects, though, with a wide range of price levels. The average content writer on Upwork, for example, makes anywhere between $15 and $80 per hour. 
The most popular pricing model for freelance writers is charging per project. You get to ensure that your base rate is covered and can set prices according to how much effort and time you'll be putting into the job as a whole. 
Prices can vary drastically based on experience, what you're writing about and your client. One thing is clear, however – freelance writer prices increase dramatically with experience. 
So how does one become a freelance writer? Well, it takes time and focus to get the ball rolling – or the pen writing – but once you're underway, things can get rewarding pretty fast. Thanks to the myriad tools available to freelance writers today, getting started isn't all that challenging. 
We've listed some of the steps that prospective freelance writers should follow to kick their careers off. Remember, though, that you can take any approach you want – there is no secret recipe to success, after all – but we've found that this process covers most of what you'll need to get right before diving into the world of freelance writing.
1. Figure Out What You're Good At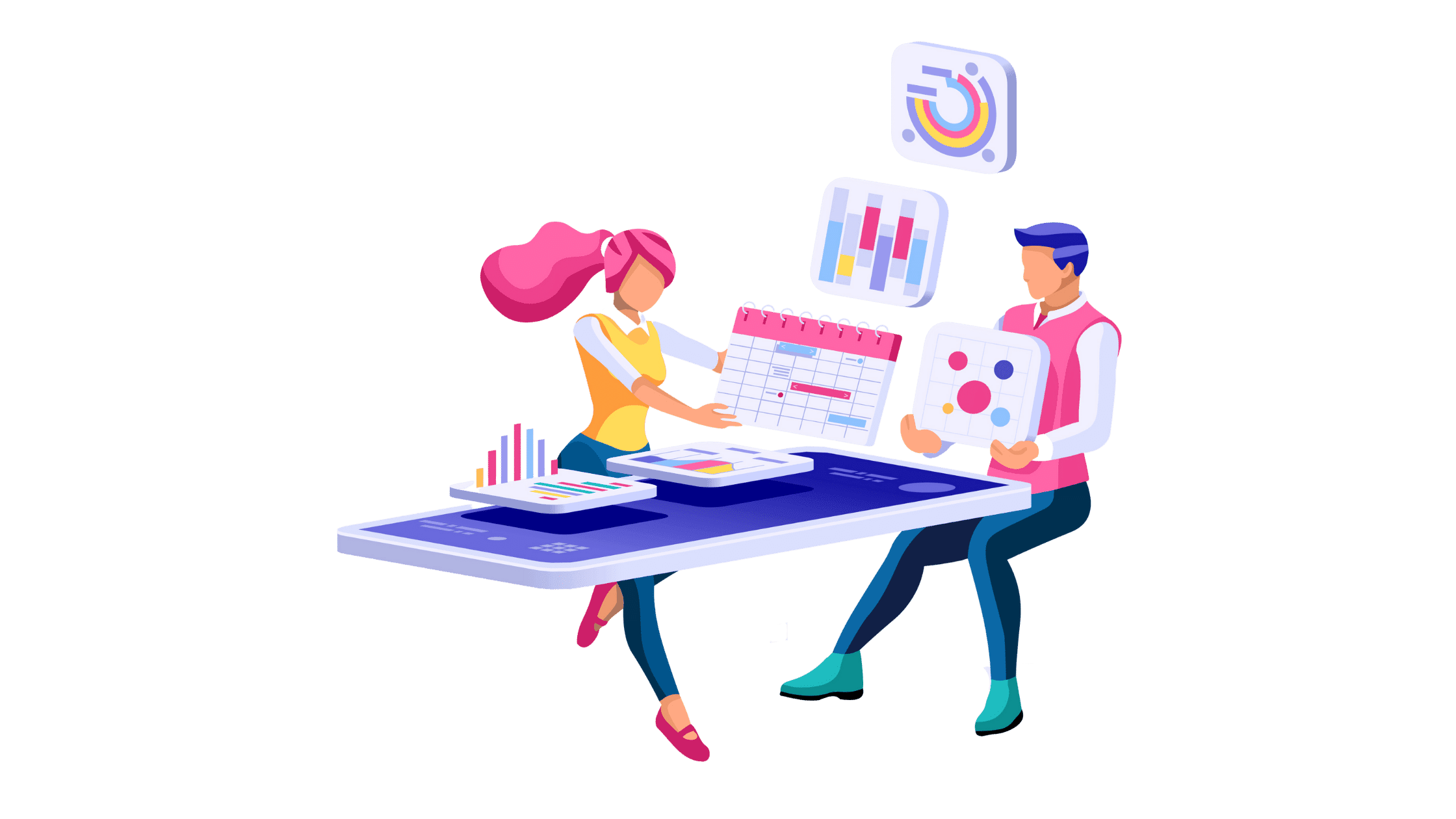 Before you think about what you're going to write about, start by looking at what the market needs and what you're good at. While you may be a brilliant fantasy writer, there isn't much demand for novelists right now. But, if you find yourself scoffing at poorly written web page content all the time, then you're probably going to find some success as a freelance web content writer. 
Do a little research, and try out a couple of writing types before getting things moving. A great idea to start your portfolio is to look at any previous blogs you've written, or any content at all, for that matter, and see if you can't review and repurpose it. 
2. Consider Quitting Your Day Job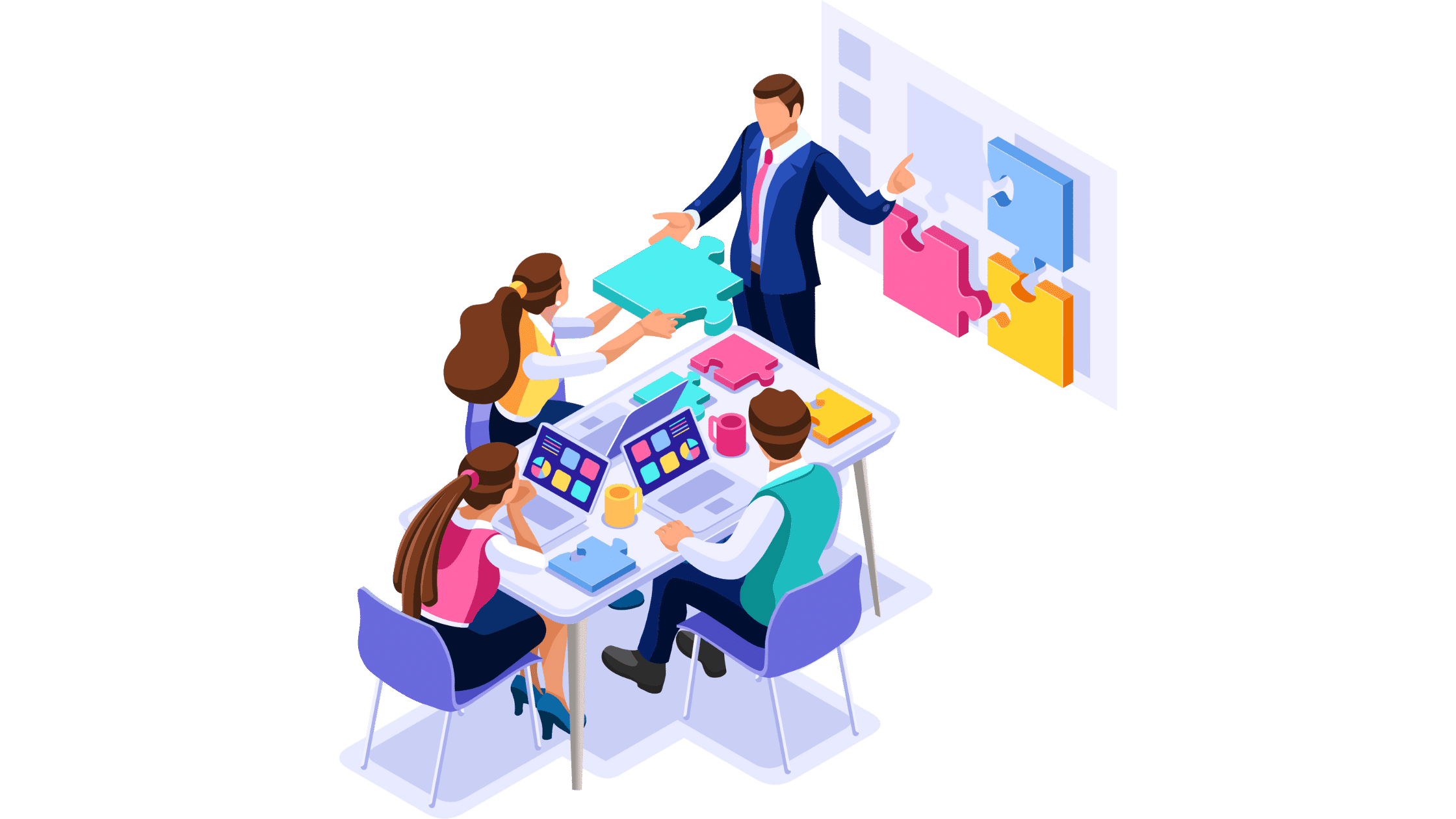 Okay. Please don't quit tomorrow after reading this article. But if you're going to take freelance writing seriously, you'll need to consider dedicating more than a few hours over evenings and weekends to the craft. While some freelance writers claim to manage writing as their "side hustle" while holding down a full-time job, in reality, if you want to grow and scale your business, you'll need to go at it full time. 
Think carefully about your business goals, and consider your resources in learning how to become a freelance writer. While the pre-COVID world mostly prevented people from pursuing their freelance dream, today, it's as easy as, well, any other job.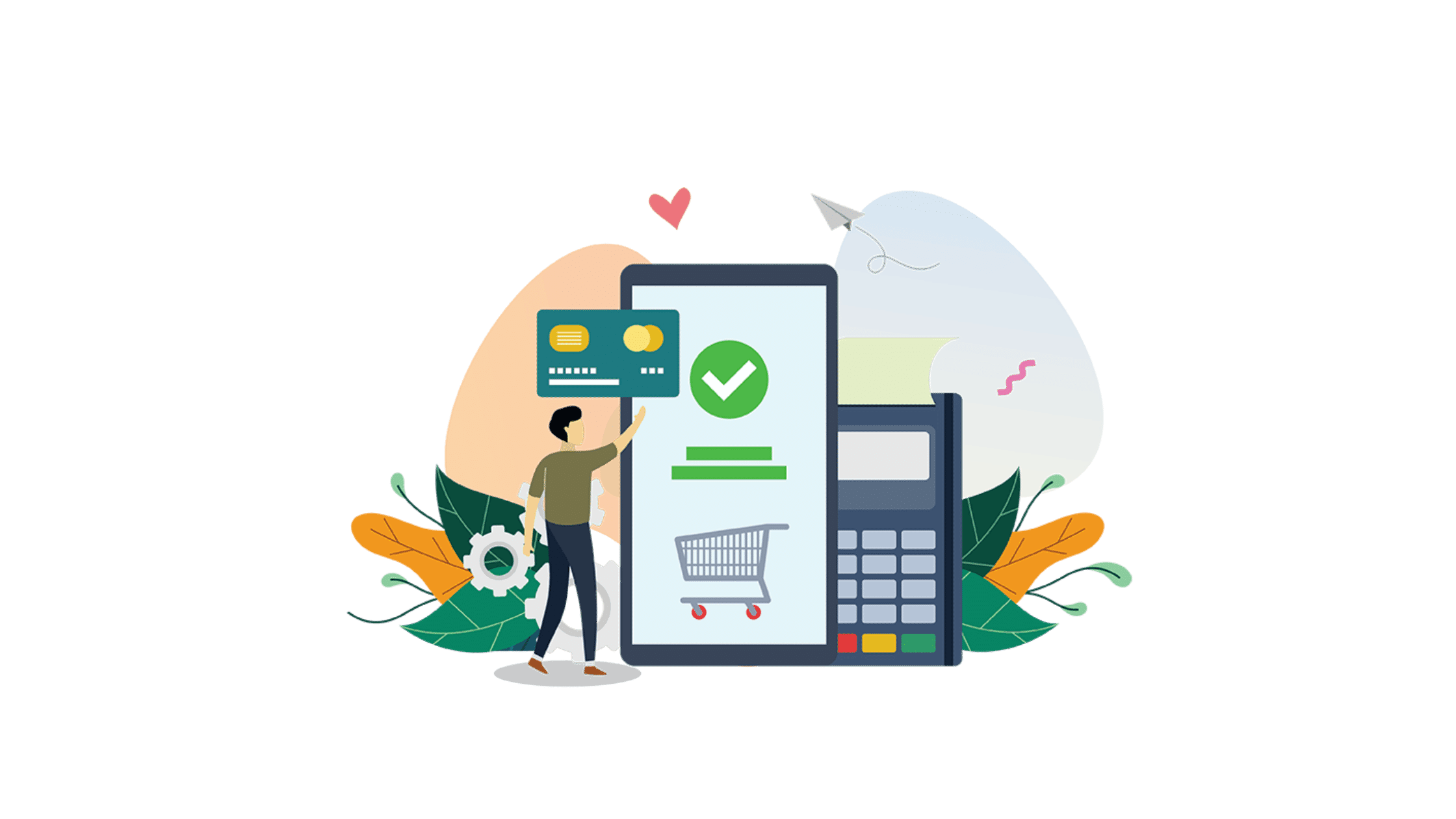 Before you get stuck into your first project, you'll need a budget. Will your projected freelance income cover the rent? Pay the electric bill? Put food on the table? Freelance writing income can be a little unstable when you're just getting started, so make sure you have a plan. 
Draw up a budget and figure out how much you'll need to make to break even. Remember to include operating costs like a laptop, paid software tools and the cost of upskilling. 
4. Give Freelance Writing Sites a Shot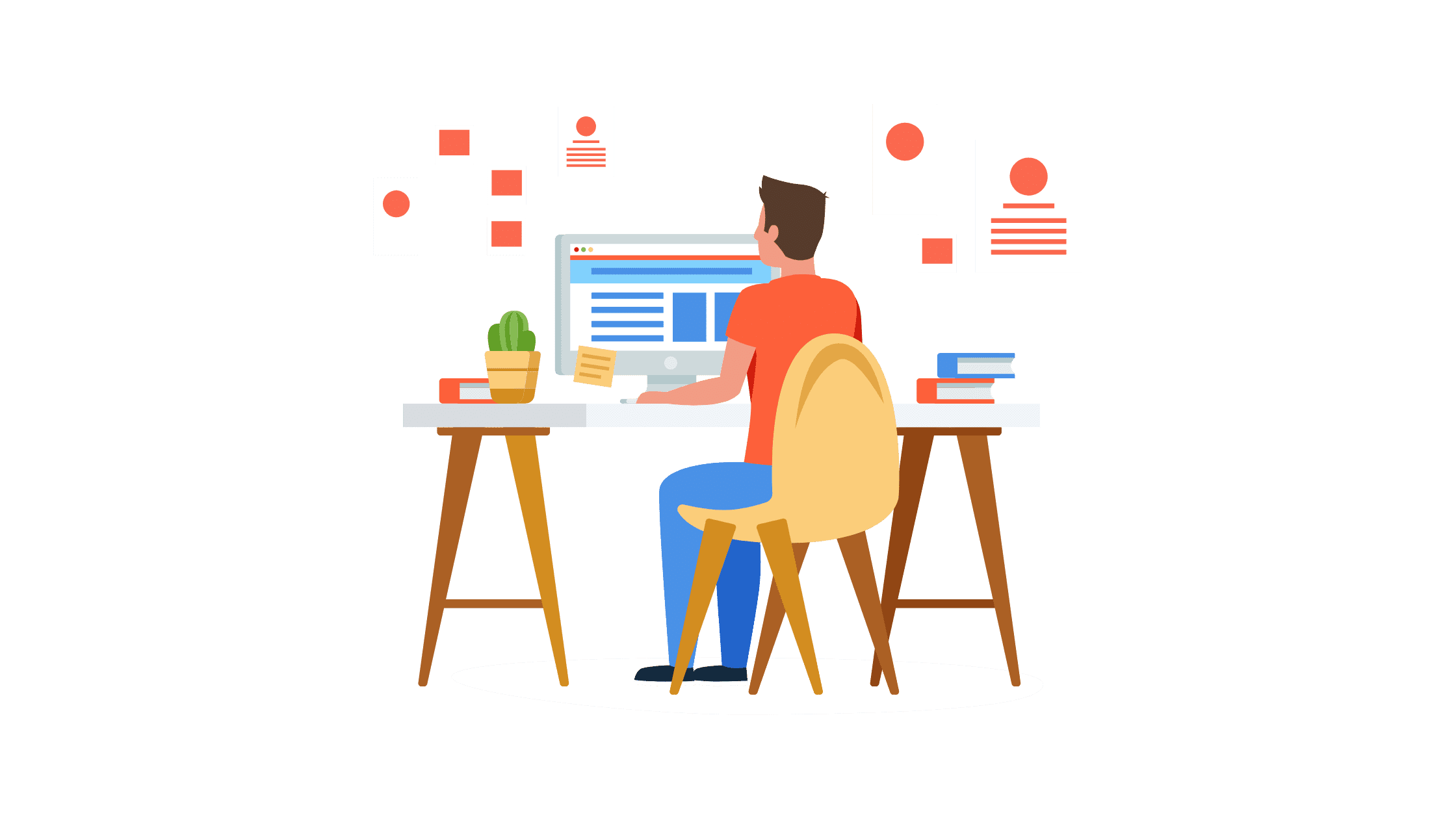 Some expert freelance writers object to freelance writing platforms like Fiverr and Upwork – and with good reason. These veteran freelancers often lose out to these sites with clients looking for more affordable options, while some people on the sites run content mills (agencies churning out low-quality content for dirt-cheap prices), undercutting the professionals. 
While the end goal of a legitimate freelance writer is to manage and scale their own business and website, where clients can find them or be referred there, these platforms are perfect for freelance writers just starting out. 
5. Build Up Your Portfolio
Good portfolios take time. But once you have a verifiable collection of your work, you can share it with prospective clients to demonstrate your capabilities. Try to craft a collection of works that reflects your diversity in writing abilities while showing as broad a scope of content as possible. If including previously completed projects for other clients in your portfolio, it is vital that you get their permission to do so first. 
6. Create Your Own Website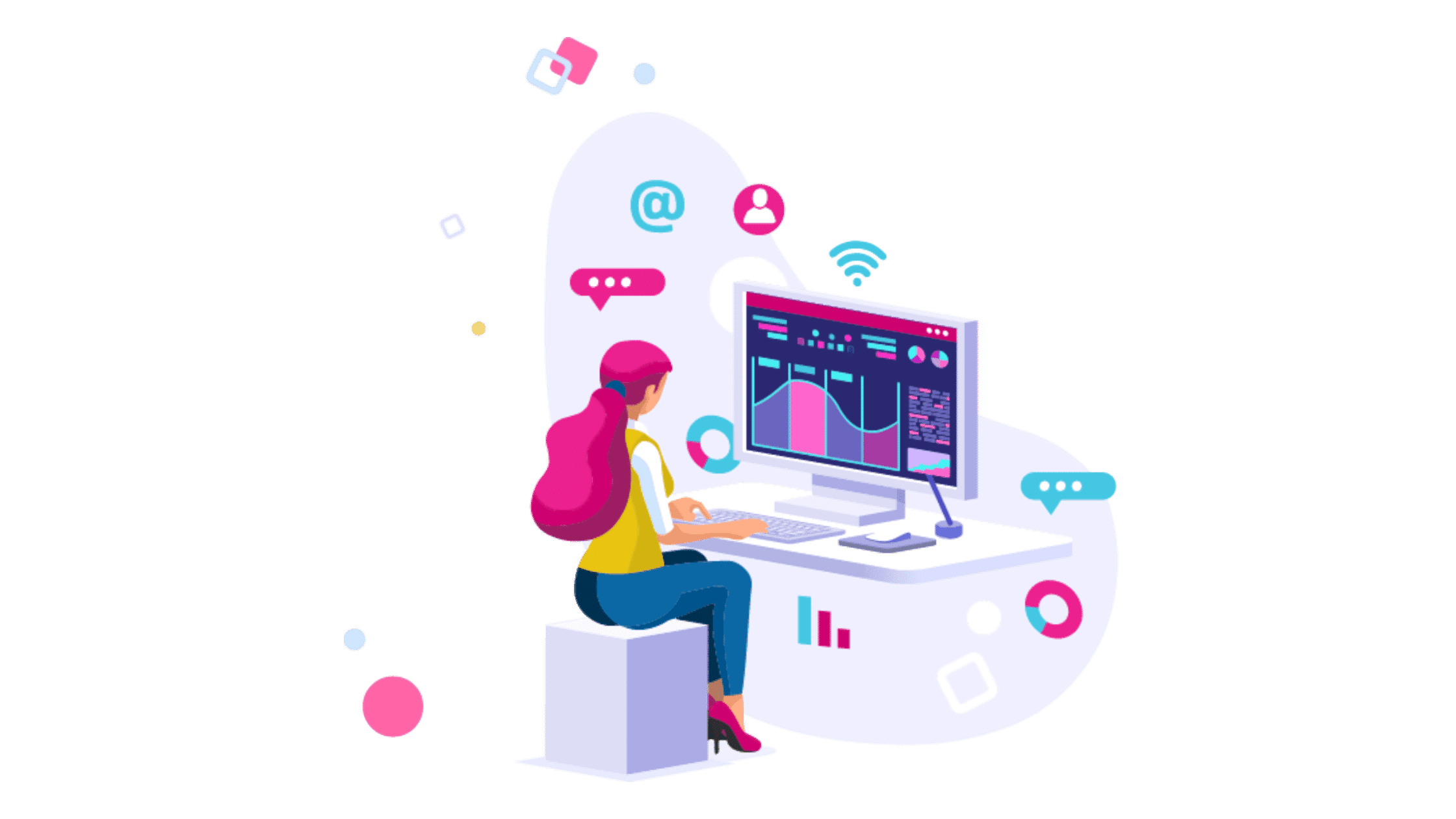 This is often the starting point for many freelance writers – especially those who already own and operate their own blogs. Websites are vital for writers looking to scale their business and build a brand for themselves. 
Creating a website for yourself has never been easier. WordPress and Wix are two examples of site builders that make getting your own freelance writing site up and running a breeze. However, if you haven't built a complete website before, the task can be a tough one. Consider looking for a reputable – you guessed it – freelance website designer to create one for you. One less thing to worry about.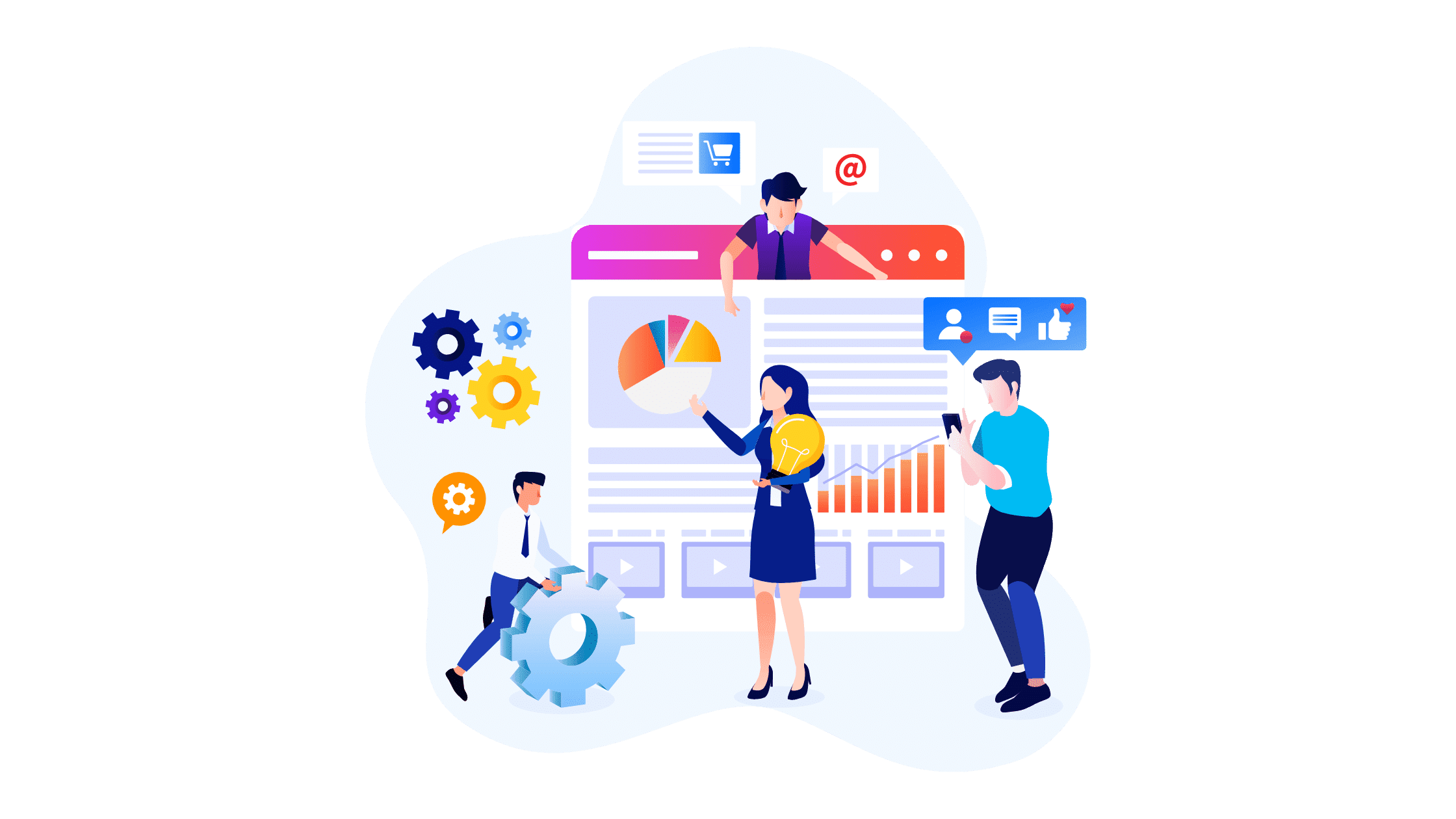 Nobody is going to be able to hire you if they can't find you. With competition in the freelance game on the up, things are getting crowded. Make sure you stand out by doing some smart marketing for yourself. Social media platforms like Facebook, LinkedIn and Instagram are great places to start and offer innovative, engaging ways to help you tell your story. Video is on the up, and nothing beats a well-crafted introductory clip. Get creative in how you present your offerings and avoid broadcasting your rates – rather, let your marketing communicate how much you have to offer first.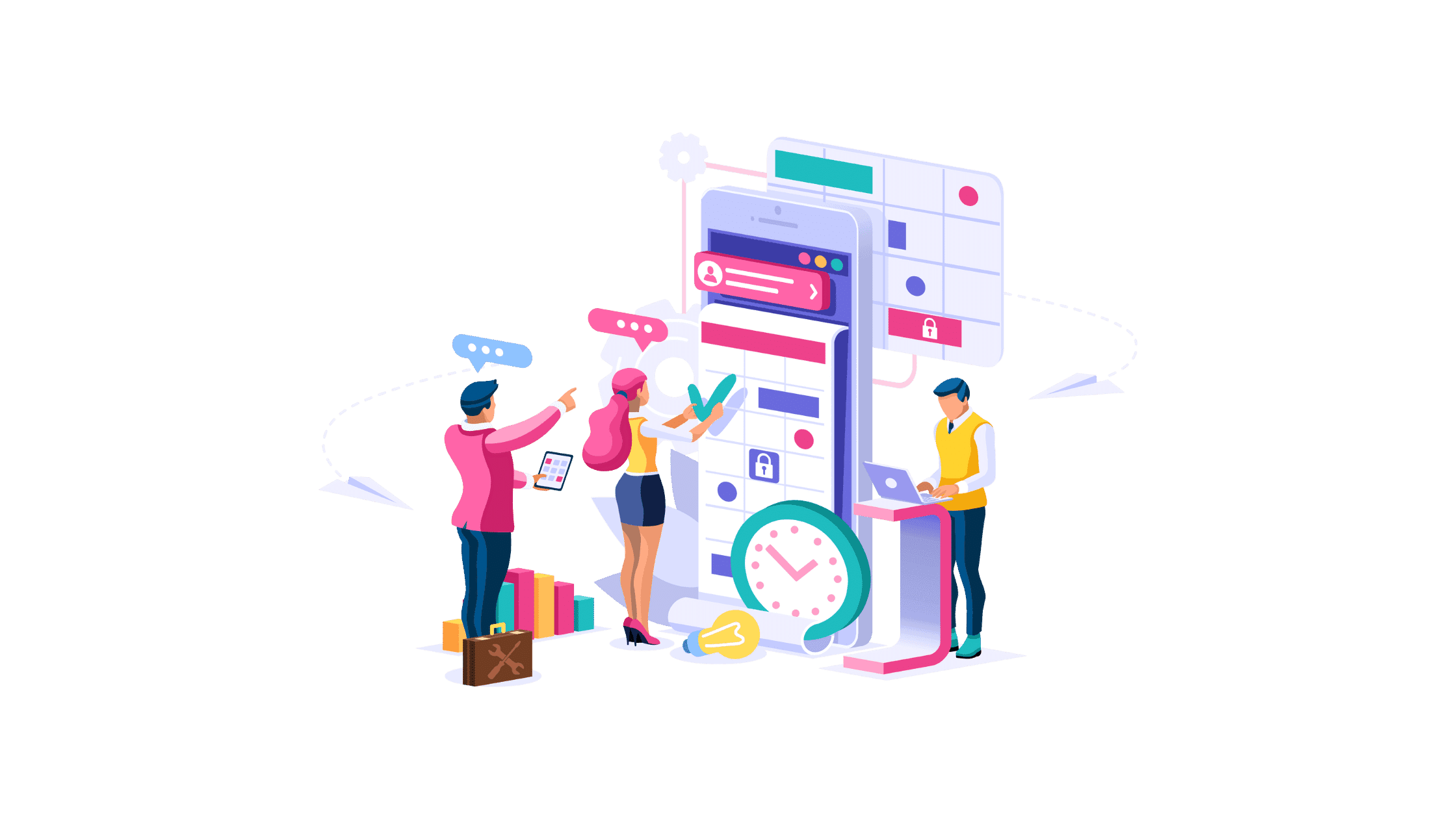 Good planning will allow you to maximize your output without compromising on quality. Set up a writing schedule that will enable you to manage your writing projects without getting overwhelmed. Be realistic and allow some room for unplanned revision time and urgent, last-minute clients. 
Where you have multiple ongoing jobs, don't try to finish them one by one. Instead, write in parallel, spending a little time on each one and spreading your efforts between each client. There are some fantastic tools out there that will help you to find the perfect writing balance.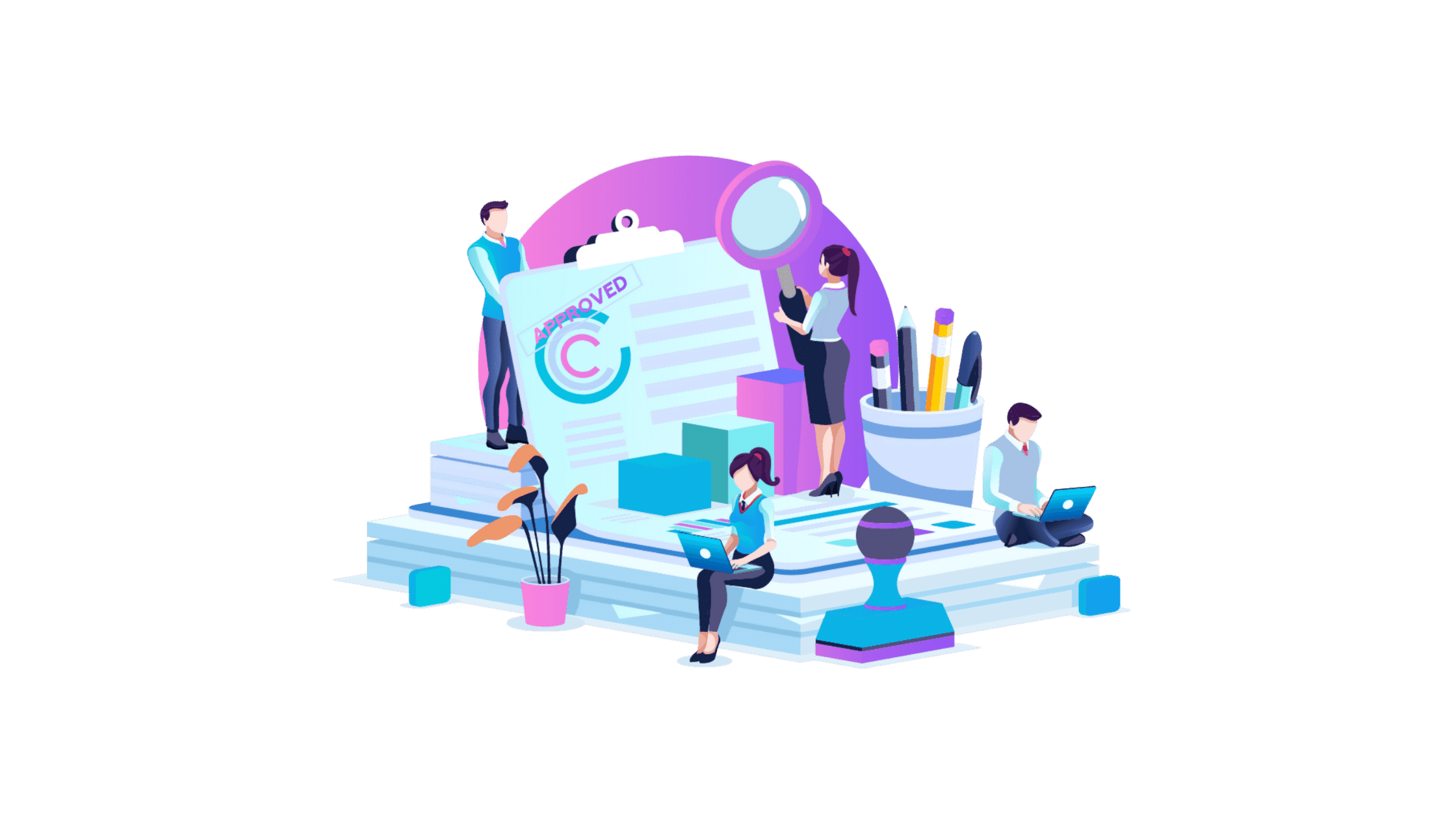 Once you start writing, don't stop. Often, freelance writers will run into a tricky job and simply give up. Things may seem a little overwhelming initially, but as you find your feet, you'll learn to manage your efforts. The freelance writing market can be temperamental sometimes. One week you find yourself waiting for a new job, and the next, you're utterly swamped with clients bombarding you from all angles. 
Don't be afraid to ask for additional time, and if you find a job you don't think you can handle, pass it up – it's better to skip an opportunity than it is to blow it. While experience takes some time, it will come eventually, and when it does, you'll be golden.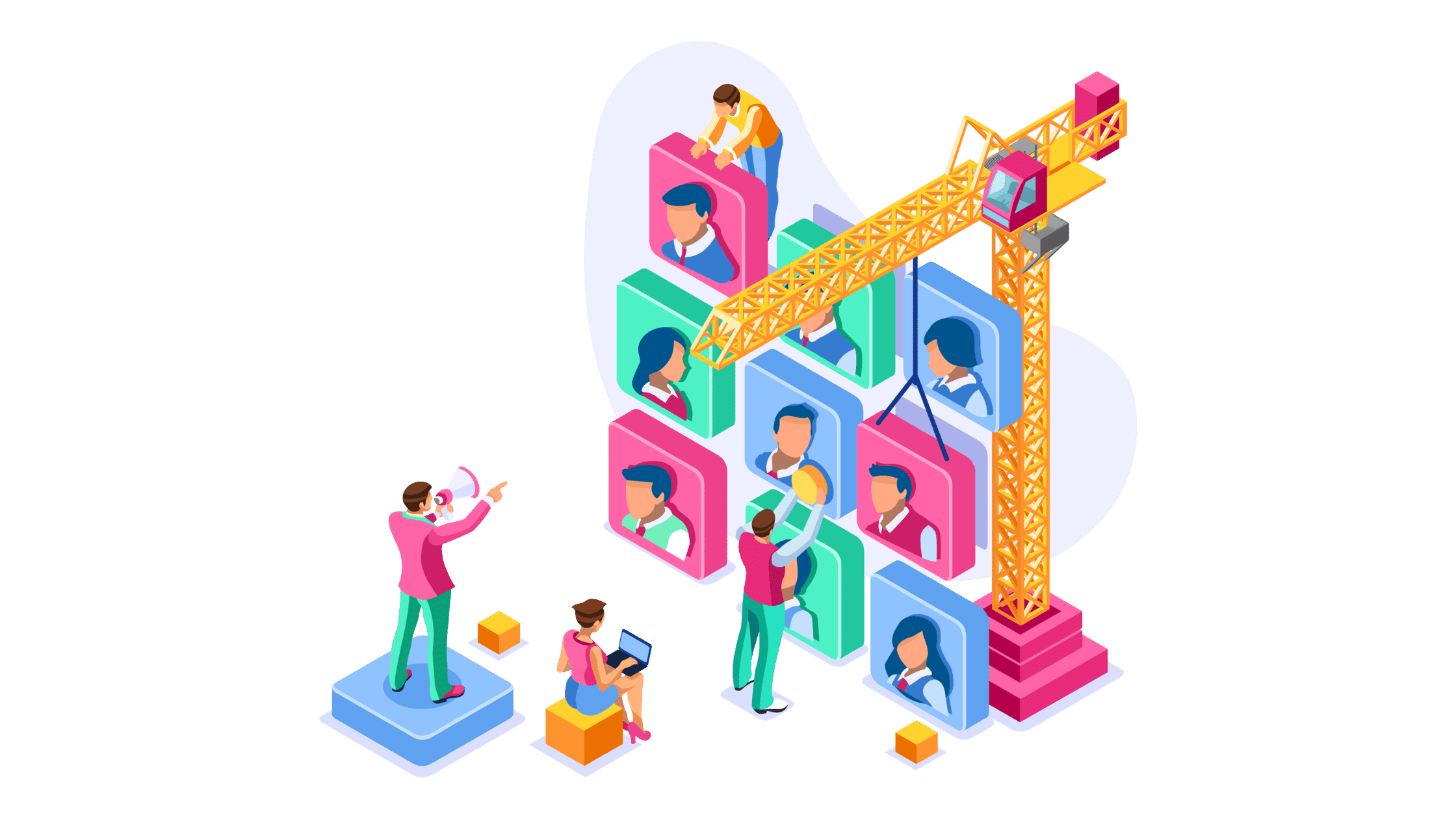 Don't stop once you've hit your initial revenue goal. The beauty of freelance writing is its scalability. As you learn to become more efficient and capable, you'll find yourself in a position to raise your rates or to even rope in some assistance to help you out. 
Freelance writers are essentially business owners with a very low operational cost and potential for big margins. Once you've become an established player, you can keep scaling and growing, either writing for the most lucrative clients or locking down long-term contracts.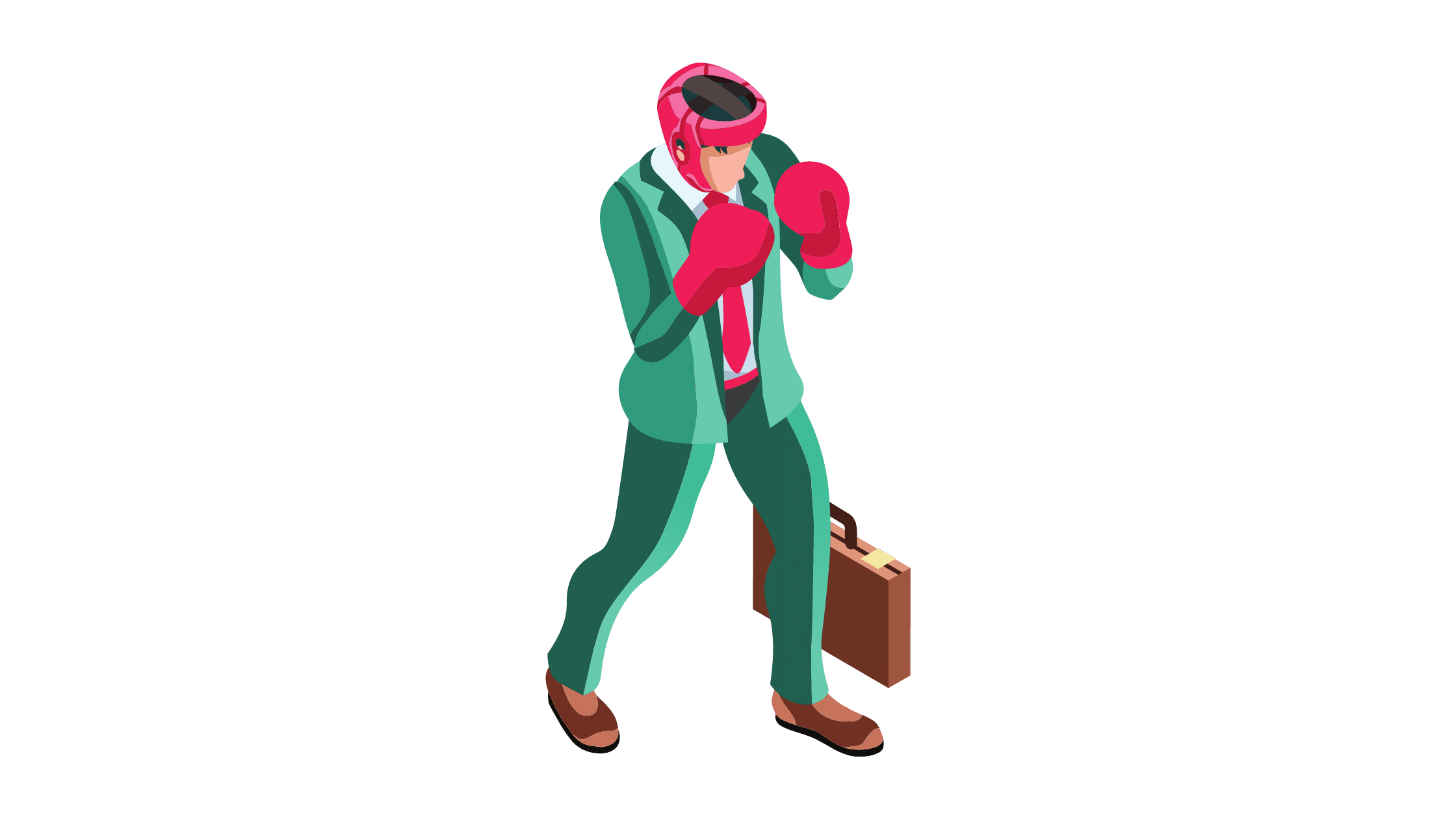 This is more of a tip than a step in becoming a freelance writer. Don't ever give up. Ever. Writing isn't easy, and making it as a freelance writer can be tough. But one of the defining characteristics of good freelancers is their ability to persevere. 
It's never been a better time to be in the freelance writing game – make the most of it. 
Essential Tools for Freelance Writers

While you do need a skillset and a power supply in your how to become a freelance writer journey, some writing tools and resources are required for all freelance writers hoping to make it. 
Hardware – A good laptop, preferably SSD, with at least 500GB space, an i5 processor, and 8GB RAM (to handle all those research tabs). Ensure your battery is in good working order, and make sure you enjoy the keyboard – since this is where you'll be practising your craft. 
Grammar Checker – Grammarly is fast becoming every freelance writer's bread and butter. While the grammar checker still isn't perfect, it helps you to correct those tiny errors that are easy to miss in a 3000-word piece. Hemmingway and Scrivener are also helpful. Remember, though, not to rely too much on these apps and sites for your writing. Your clients will spot this from a mile away.  
Ideas Resources – We all hate those clients who want a blog or article but leave the topic "up to you". While your brain is still the best idea generator on Earth, every now and again, all good freelance writers find themselves dealing with writer's block. Picking a great topic can be challenging, and HubSpot's AI-powered Blog Topic Generator is still a popular choice to get those creative juices flowing. 
Finding Work – Platforms like Upwork and Fiverr are the perfect place to hunt down new clients – especially if you're getting started. Fiver lets you post "gigs" – freelance writing offers buyers can browse and choose between, while Upwork lets buyers post jobs that freelance writers can bid on. Word-of-mouth referrals and website testimonials are still by far your best bet, but you'll need to build up a portfolio of clients first. 
Productivity – One of the biggest challenges freelance writers face every day is staying productive. From juggling multiple projects to avoiding distractions, you'll need a productivity tool if you're hoping to succeed. Apps like Todoist and Toggl are great for helping you to hit deadlines and stay on track, while Evernote and Google Keep make keeping things organised a breeze.  
Writing/Publishing Platform – Besides your social media freelancing profiles, having a website to publish your portfolio is an absolute must! But before your get one, you'll need to build it first. WordPress has evolved into more than simply a website builder, boasting fully developed web content management capacities.
If you're ready to take the plunge and try the life of freelance writing, what are you waiting for? You can get started almost immediately! The reason most people never get their dreams off the ground is because they never actually DO anything about it. Freelance writing doesn't take much to get started, doesn't cost much, and won't mean the end of your career if it doesn't work out. 
Grab a keyboard and start writing!
Freelance writing is gaining popularity – fast. The growing demand for writers, the low start-up costs and online writing marketplace platforms mean that every day, more and more people are realizing that the freedom and flexibility that comes with working for yourself is worth learning how to become a freelance writer. 
Whether you're planning on writing a Hollywood celebrity's autobiography or think you have what it takes to create a series of high-quality eBooks, you'll never know if you don't try. Freelance writing means being your own boss and doing what you love at your own pace, for your own clients. With freelance earning potential getting increasingly competitive, now is a great time to switch from the corporate grind to a world where you choose the who, the what, and the when of what you do. 
Getting started is low-risk and affordable, and transitioning into freelance work has never been easier. Spend a little time doing your research, figure out what you'll be best at, and you'll be flush with grateful clients in no time.