Disclosure: Some of the links below are affiliate links, meaning that at no additional cost to you, I will receive a commission if you click through and make a purchase. For more information, read our full affiliate disclosure here.
There has never been a better time to start an e-commerce business. 2020 saw a whopping 44% increase in online consumer spending in the U.S. alone. A big reason for that was the effects of the global pandemic. Regardless of the reason, it seems the trend of buying things online is here to stay and will only grow.
With that said, selling online is a good idea for anyone looking to start a new business. But setting up an online store is not exactly the easiest thing, especially if you are new to the market and have to compete with established brands that have already have an online presence. As you probably already know, Amazon is one of the largest and most recognized e-commerce websites around. A number of entrepreneurs have made note of this and have been using the Amazon Seller Central platform to grow their businesses.
What is Amazon Seller Central?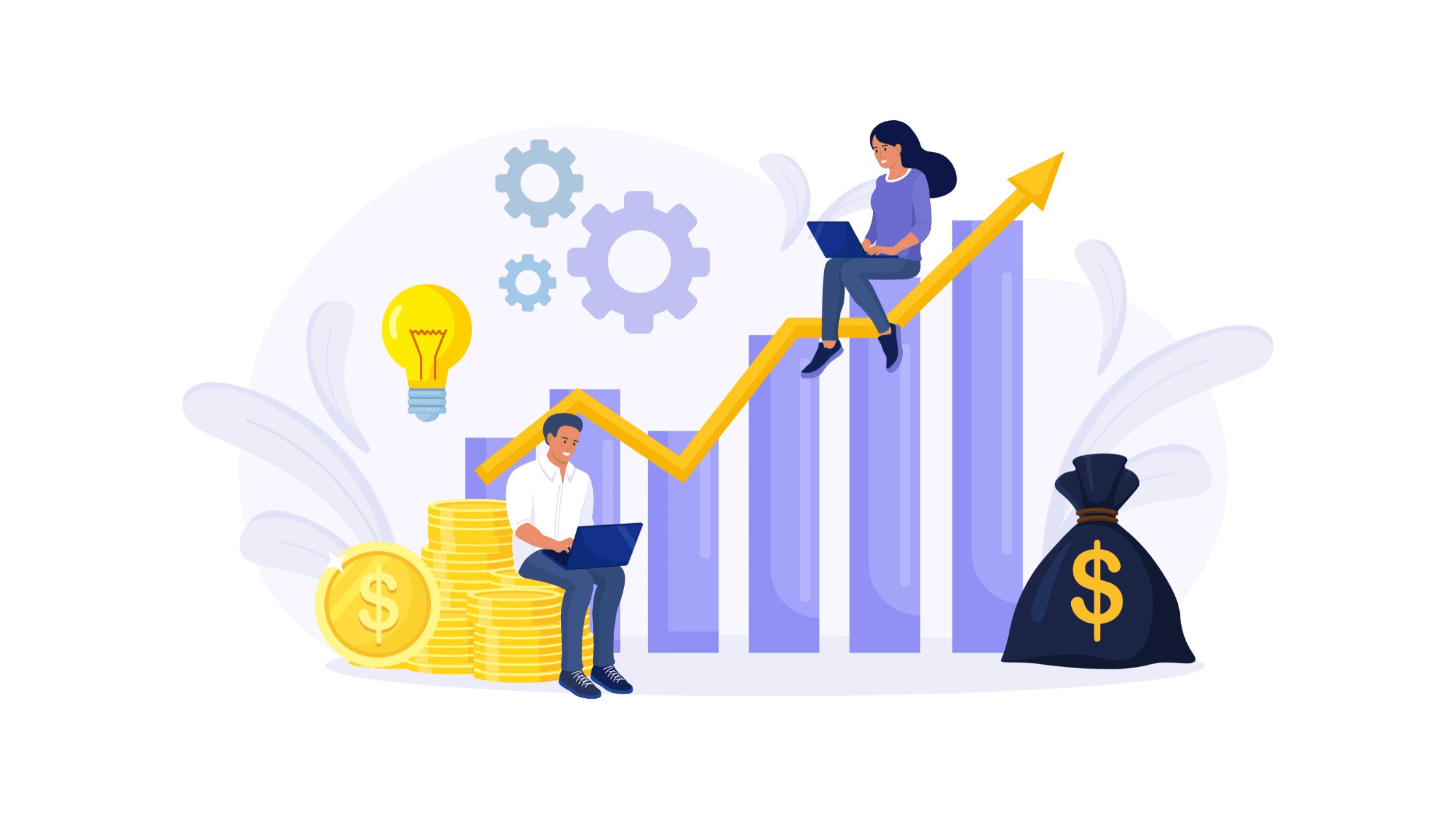 Amazon Seller Central allows small business owners to sell their products through the Amazon marketplace as third-party sellers. The platform allows you to carry out a range of activities as a seller on Amazon, including monitoring all your sales activity, setting and adjusting prices, adding and removing products, managing your inventory, keeping in touch with buyers, and getting seller support when needed. Currently, over one million small businesses in the U.S. use Amazon Seller Central.
Benefits of Being an Amazon Seller

Available to anyone: You don't have to have an established company or much experience in selling. You can use Amazon Seller Central whether you are trying e-commerce for the first time or already have an online store.
Seller flexibility: You can either own a brand (creating your own products or selling existing products under a private label), or become a re-seller (selling popular products that are already available). You can also do both.
Large audience: As an Amazon Seller, you gain access to the platform's large consumer base of millions of buyers around the world. This is one of the main benefits of selling on Amazon as opposed to trying to sell on your own.
Advertising access: You are provided with a variety of advertising tools you can use to enhance your selling capabilities.
Order fulfillment simplified: All the logistical steps involved in order fulfillment can be taken care of for you by Amazon, so you only have to worry about getting sales.
Access to overseas markets: You are not confined to selling in the United States or even North America alone. As an Amazon Seller, you can also market your products to people in Europe, Asia, etc., expanding your reach in the process.
Ease of payment: Amazon makes it easy for customers to pay for your products, so there is a higher chance people will actually buy from you.
Sell on-the-go: The Amazon Seller mobile app makes it possible to manage all aspects of your Amazon Seller account – including order fulfillment, tracking sales, adding products, and responding to customers – from anywhere in the world.
Protection against payment fraud: You can be sure someone will not use a bad credit card or other fraudulent method to pay for your goods, because Amazon has safeguards in place to prevent this.
Signing Up for Amazon Seller Central

You can become an Amazon Seller in two ways – using your regular customer account or setting up a seller account. Either option is pretty easy to accomplish. If you don't already have a customer account, you can simply go to Amazon.com and click "sign up."
Once you are signed into your Amazon account, you can scroll to the bottom of the page and look for the heading "Make Money With Us." Here, you will see all the different ways to make money on Amazon and you can select "Sell products on Amazon." In the footer of the page, there is also a direct "Sell on Amazon" link that will get you to the same page. Alternatively, you can go straight to the URL sell.amazon.com/sell.
Creating Your Amazon Seller Account

There are several requirements for creating an Amazon Seller Account:
A chargeable credit card
A business email (only if you are not signing up using your Amazon customer account)
Your tax info
A government-issued ID
A working phone number
Active bank account
Once you have entered all the required information and uploaded the necessary documents, it is just a matter of time before your account is approved. You will then get access to your Amazon Seller Central dashboard where you can start selling and managing your online business.
How Much Does it Cost to Become an Amazon Seller?

There are two plans to choose from if you want to start selling on Amazon – the Professional Plan and the Individual Plan. Let's examine both to see the differences.
Professional Plan
The Professional Plan costs $39.99, which is payable monthly. It is recommended for sellers who expect to have a medium to high volume in sales each month (40 or more items). In addition, you will be charged applicable selling fees on each sale.
With this plan, you enjoy a number of premium benefits and access to advanced tools, including the ability to sell products in more than 10 categories, sell in restricted categories, view order reports, advertising, use inventory tools, placement on product pages, and customization of shipping rates.
Individual Plan
The Individual Plan is recommended for low-volume sellers who expect to ship less than 40 items per month, as well as for those who are still not sure what products they want to sell. With this plan, you are charged a flat fee of $0.99 for every item sold, as well as applicable selling fees. You won't have access to advertising or most of the other advanced tools available with the Professional Plan.
Fulfillment by Amazon (FBA) Pricing

As mentioned earlier, you can have Amazon take care of all the logistical aspects of storing and shipping your products for you. This service is available to both Individual and Professional members, and comes with fees that are separate from what you pay for Amazon Seller subscription. These fees are calculated based on your preferences – there is a handy FBA calculator on the website that you can use to get an estimate of what you will be charged. FBA involves Amazon handling the following:
Packaging and shipping orders to customers
Amazon Prime branding
Storing of inventory in Amazon warehouses
Processing returns on your behalf
Customer communication through Amazons customer service center
After selecting your plan, you can start setting up your store on Amazon Seller Central right away. This includes choosing product categories, creating product listings, and using best practices to attract customers.
Becoming an Amazon Seller is a great way to either start selling online or grow an existing business. What's more, the platform provides a number of tools and aids to help you get set up as quickly as possible and build your e-commerce empire.