Best Affiliate Programs for Lifestyle Bloggers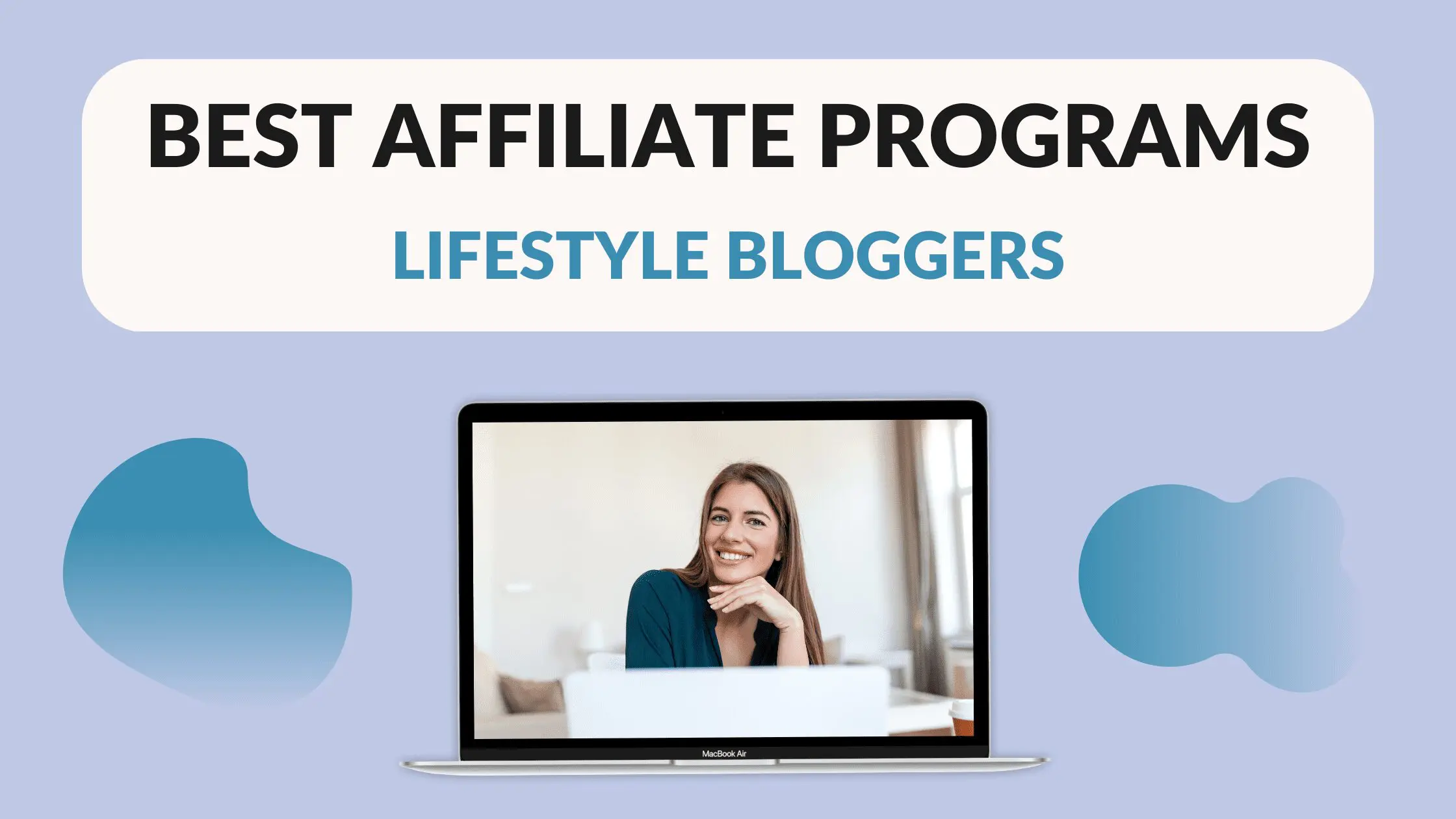 Disclosure: Some of the links below are affiliate links, meaning that at no additional cost to you, I will receive a commission if you click through and make a purchase. Read our full affiliate disclosure here.
Affiliate programs can be a great way to monetize your website – as long as you make sure to choose the right one, that is!
A big part of Jeff Bezos' success with Amazon is affiliate marketing, so needless to say there is a lot of money to be made here. 
In this article, we're going to go through a list of the top affiliate programs for lifestyle bloggers and weigh the pros and cons of each. 
Affiliate marketing programs come in many different shapes and sizes, so it's vital to make an informed decision and choose the very best programs for you and your website!
There are two main types of affiliate programs in the lifestyle space, aimed at either a general or specific audience. If you've got a keen understanding of who the visitors to your blog are, you're already halfway toward picking the right program.

General Affiliate Programs for Lifestyle Bloggers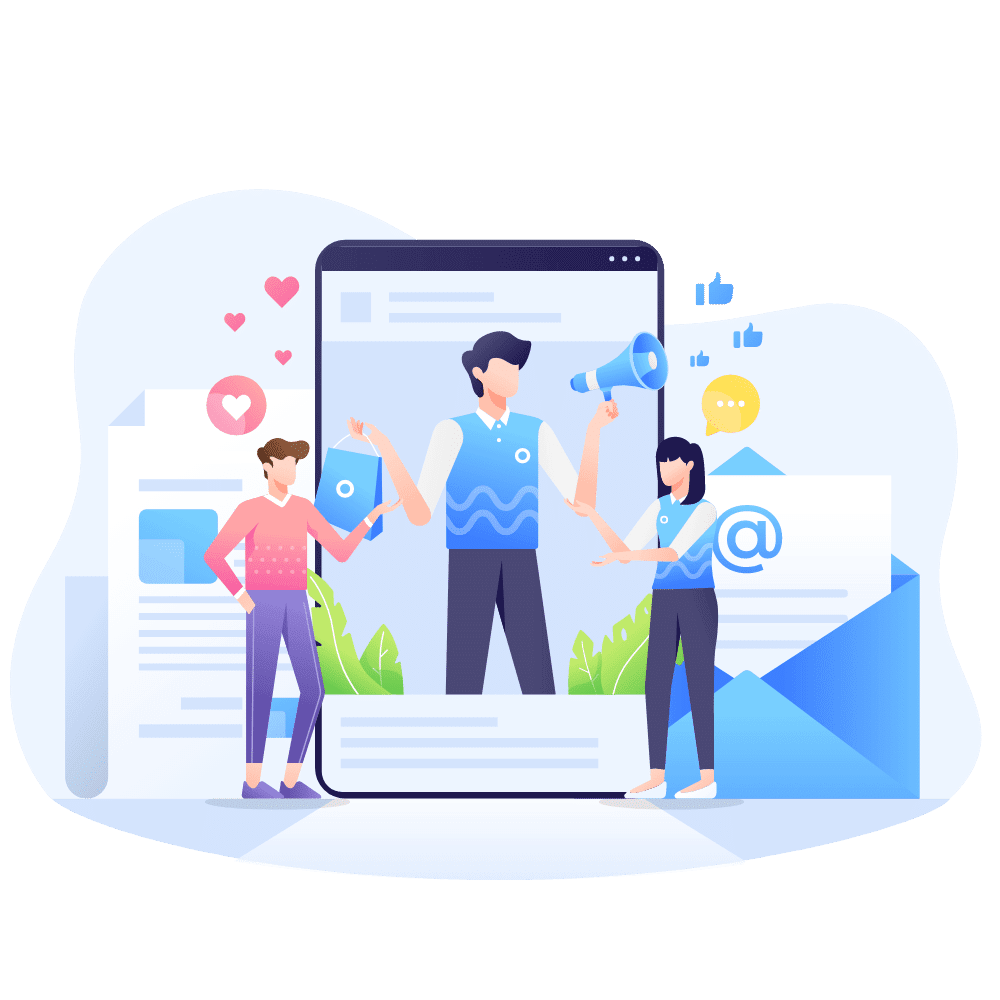 General choice affiliate programs offer a multitude of links to a variety of products — perfect for the beginner affiliate marketer who has yet to lock in on their niche!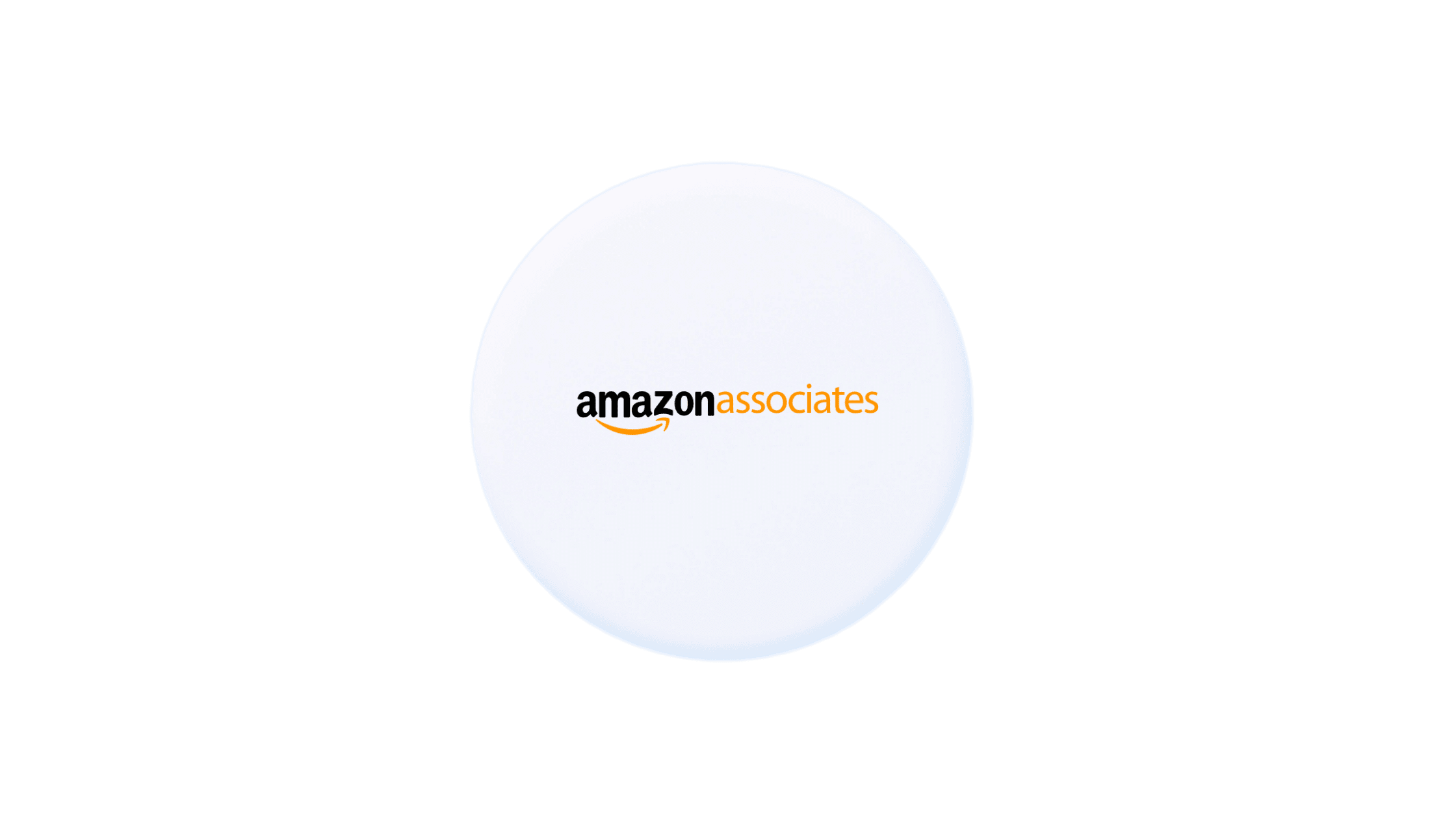 Because we've already talked about Amazon– and because it's an excellent program to use for affiliate marketing beginners– Amazon Affiliates is at the top of our list. 
There are a few things you need to know when going into the Amazon Associates Program:
There are different types of links:

Direct Product Links, Recommended Product Links, Search Box Links, Banner Ads, and Text Links. 
There's a lot of freedom in how you use these links on your website. Simply choose the type/s of link to fit your needs and your website's aesthetic 
They have rotating commission rates for different types of products.

You can find their commission rates

here

!
If you think that your brand might be incompatible with the high commission rate products, don't lose hope! There are other affiliate programs to use below. 
Amazon Associates is great if you are trying to find out what type of products are most aligned with your blog and audience. 
This is because it is highly compatible with product reviews and general monetization, and can be taken advantage of with tools like Recommended Product Links.
Just keep in mind that Amazon Affiliates is not the most profitable affiliate program: Commission ranges from 1–9%, averaging at 3%. 
The cookie tracking period also only lasts for 24 hours, which is a very short window. On the plus side, anything a customer buys from the marketplace will be credited to you during that time!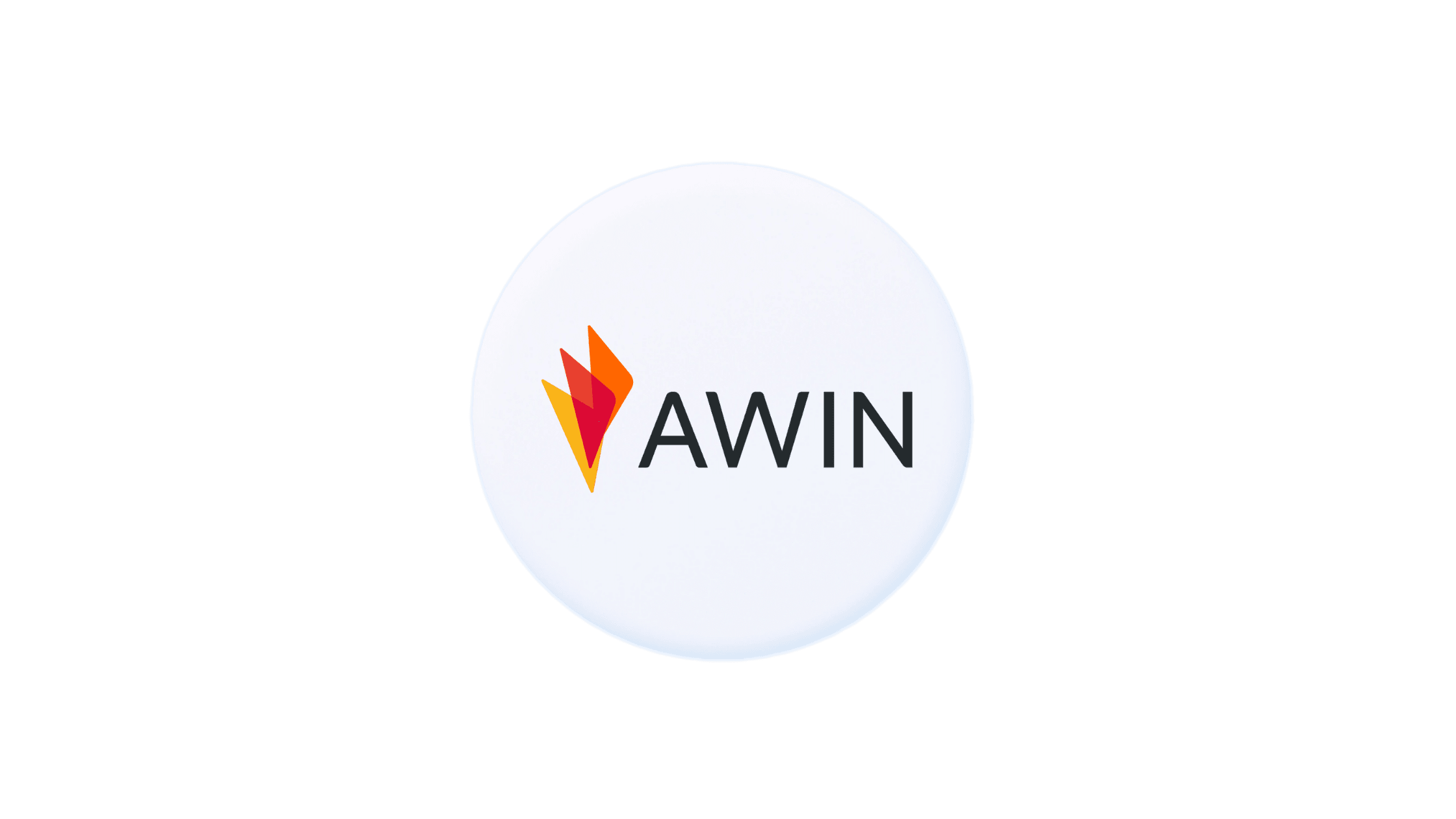 Awin is another huge network with plenty of customization and analytics. They have custom quotes, so they're good for various sizes and plans! 
Additionally, it's easy to create ads that suit the aesthetic of your website – perfect if you're a lifestyle blogger that has grown their following based on fashion, homeware, or other visual mediums.
Here are some of the advantages of Awin's affiliate program:
Awin has plenty of capital

, so you're guaranteed to get paid on time; in fact, they pay you upfront out of their own money! 
This can be a huge deal when purchases being made from your ads happen across multiple banks, currencies, and continents
There is little information on commission rates for affiliates, however.
You should bear in mind that they seem to get the most love from large companies, so this may not be the best choice for small-scale lifestyle blogs. 
However, Awin has designed a platform for small businesses and new creators especially, called Awin Access.
Awin Access gives smaller creators the chance to boost brand exposure and build partnerships, so if you're looking to test the affiliate-marketing waters then look no further!
Awin takes cookie tracking very seriously, so much so that they have their own tracking suite to reduce the number of third-party websites being used by advertisers. The length of cookie tracking varies depending on who you partner with.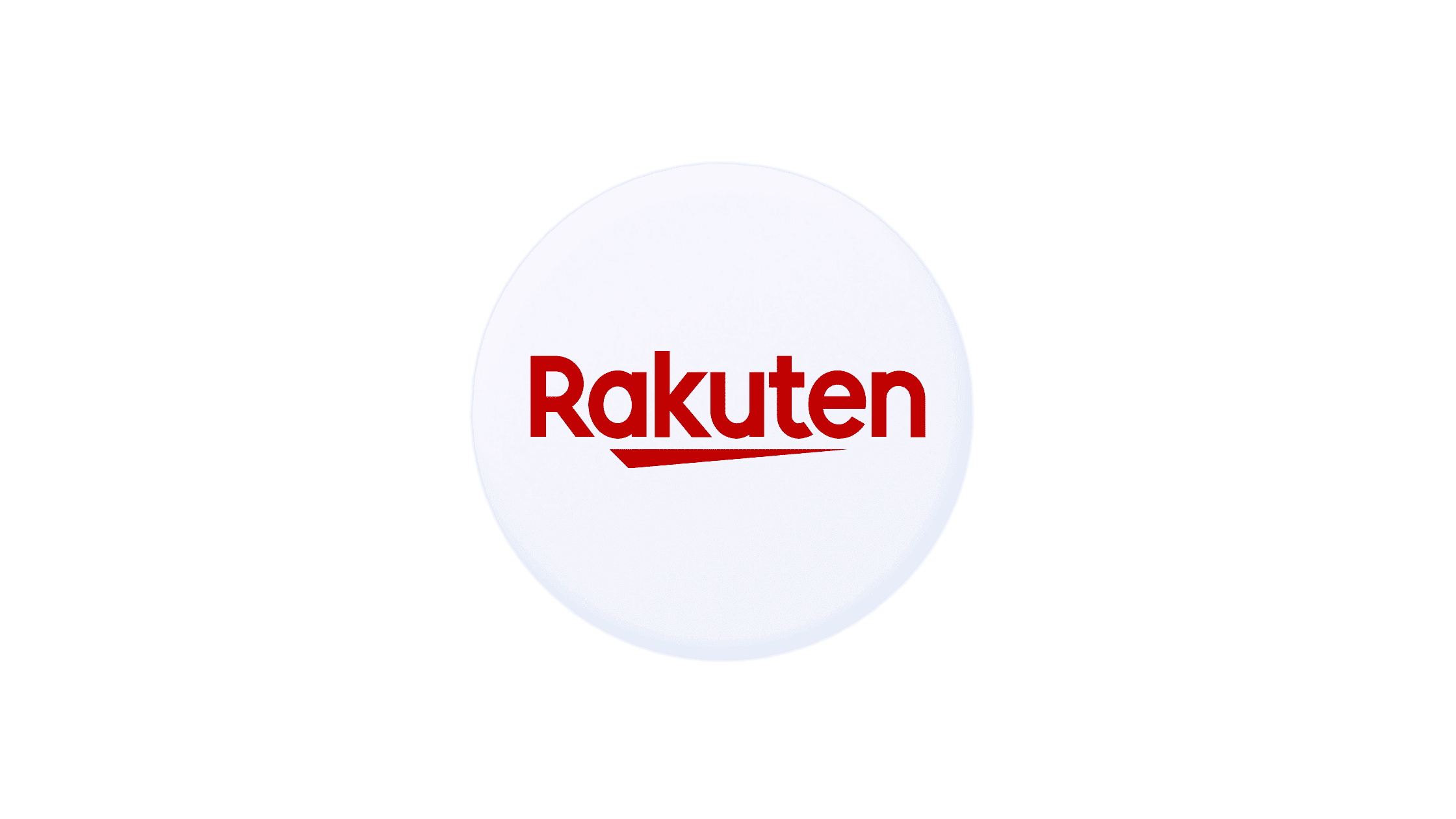 Rakuten is another excellent choice for new entrants to the world of affiliate marketing. 
They have an extensive line of products, plenty of reading material, and good customer service so you can get up to speed on affiliate programs. With Rakuten, you can learn how to make the most out of your website!
Rakuten also provides plenty of cashback rewards and coupons, letting you provide special deals to your followers and readers. 
Cashback is available at over 3,000 stores, making them an enticing choice.
They're perfect if you like to do reviews on homeware, makeup, or fashion, as they're partnered with dozens of major brands including Glossier, Nike, and Lululemon.
Rakuten's latest affiliate program, Accelerate, makes affiliate marketing easy. The program includes negotiations with brands, monthly billing, and an overall simplified way to grow your brand without having to do the heavy lifting.
With partnerships with over 3,000 stores, there's sure to be a perfect fit for your blog and audience.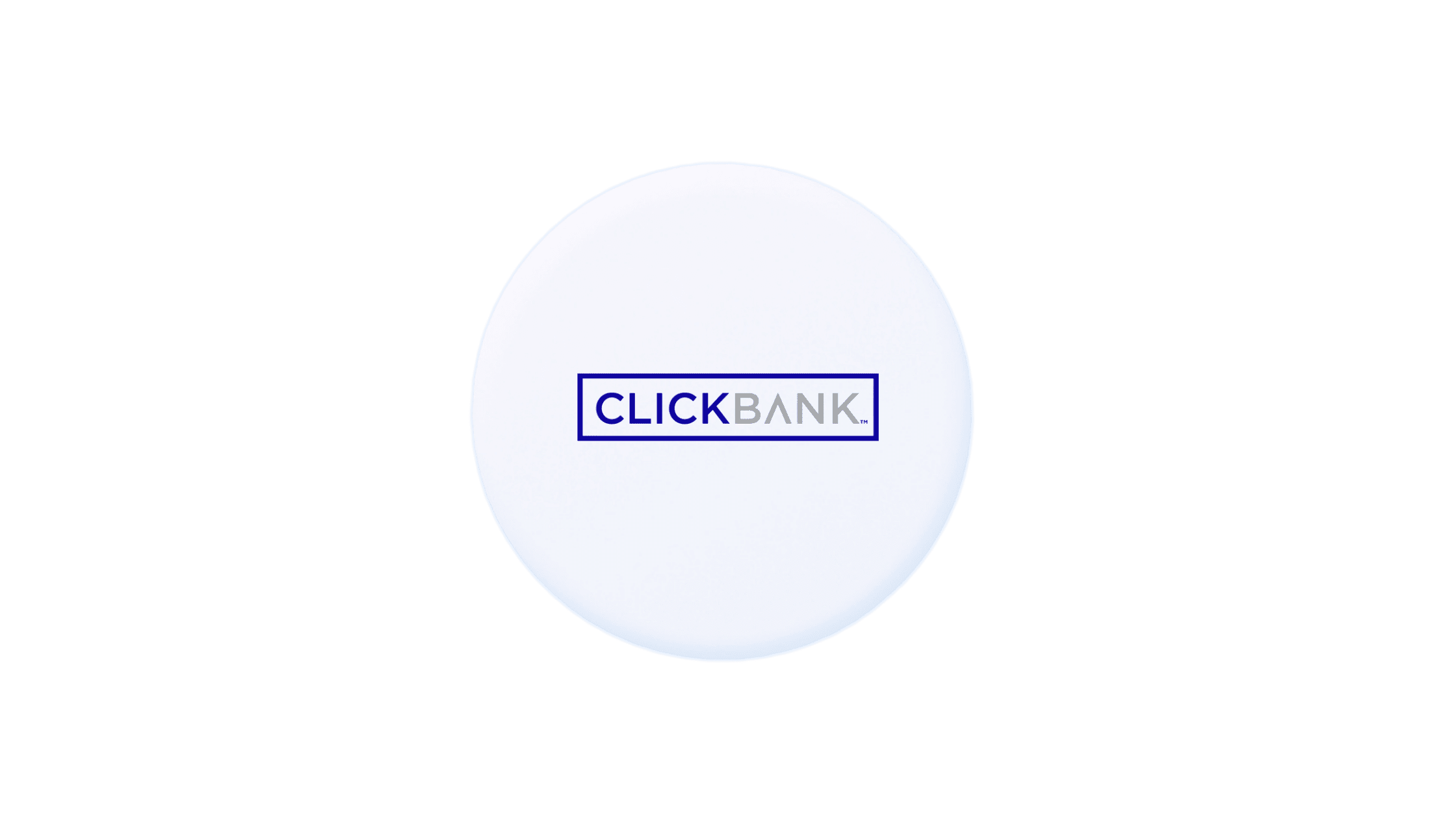 Clickbank is the go-to for affiliate programs. Sign up is free, and they have a very simple account creation system. 
Their list of products is also well suited to a lifestyle blog, with arts, sports, home and garden, and green products. 
While Clickbank is compatible with social media blogs and sites like TikTok and Instagram, a large number of their products are digital – and a few are simply junk. 
If you're looking to review physical products for your followers, you may also find it difficult. 
Their customer service is also on the slow side, and they have fierce competition for their better products due to their high number of users. 
However, Clickbank's affiliate program is completely free to sign up for, making it an accessible option for those just getting started in the world of social media and blogging.
Clickbank's cookie duration is 90 days, which is also on the longer side when compared with others.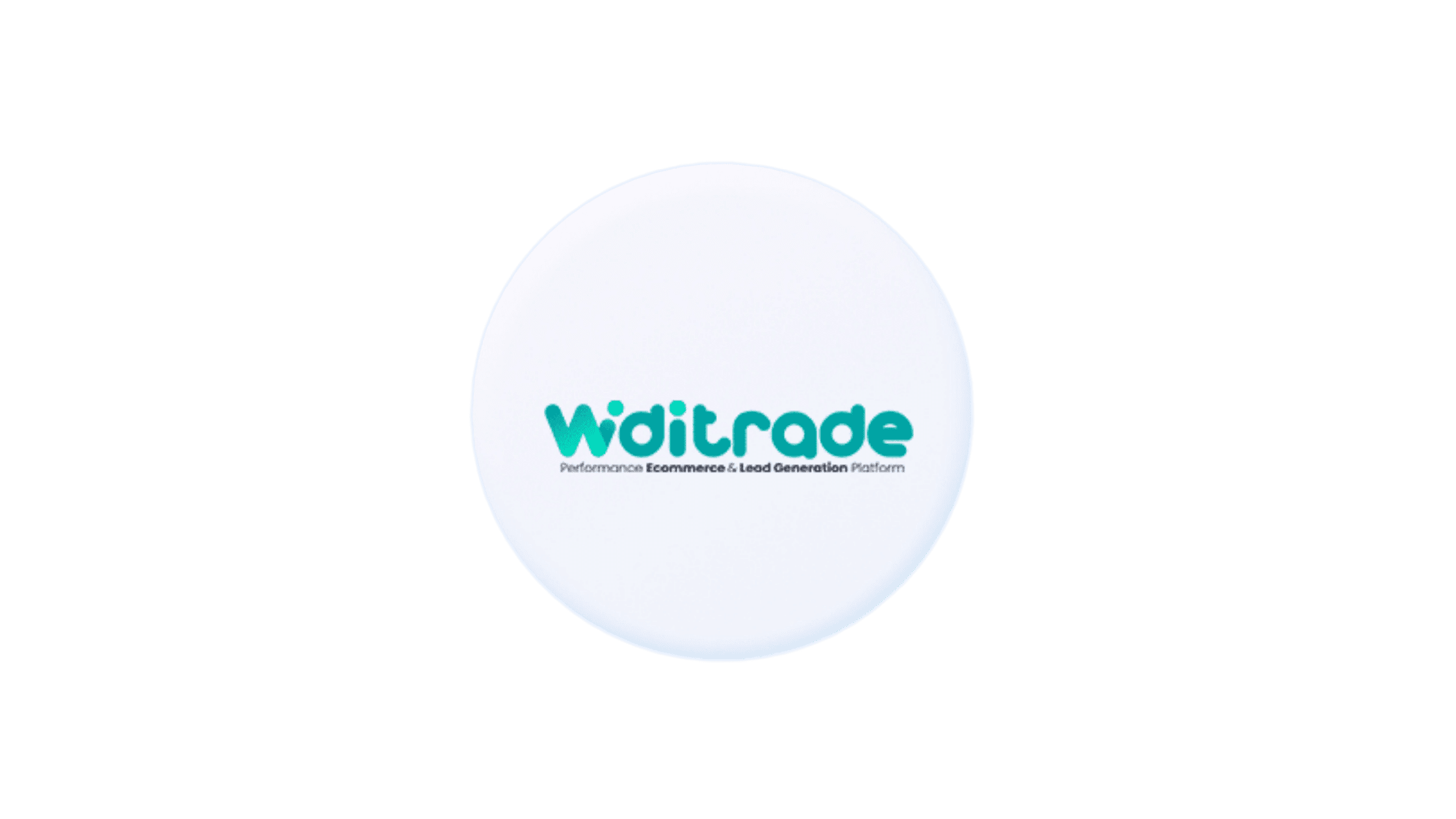 Widitrade is better if you have a large existing audience, as they have a subscription fee. Be warned though – this fee can be quite expensive, costing anywhere from $69–$399 per month! 
They do offer great-looking ads, along with plenty of feedback so you can learn on the go how to optimize your monetization. 
The Widitrade platform is a great choice if you're looking for automated, SEO-friendly content creation to take the hassle out of blogging yourself. You'll also have access to a range of content creation modules, stats, and Widitrade's very own affiliate platform!
Here are a few things to know about Widitrade's program:
Widitrade's online traffic partners include:

Facebook, Pinterest, YouTube, Google, Instagram and more!

If you're looking to broaden your social media presence

with e-commerce, Widitrade will help you grow your sales.
You can also make huge commissions, with some going up to 75% of the sale price! 
We recommend Widitrade if you have a large audience and budget to work with. There is no mention of how long the cookie tracking period is, though it would most likely vary depending on the affiliates on Widitrade's program.
There isn't much online about Widitrade's affiliate program, nor are there very many affiliate reviews – so tread with caution if you're interested in joining up.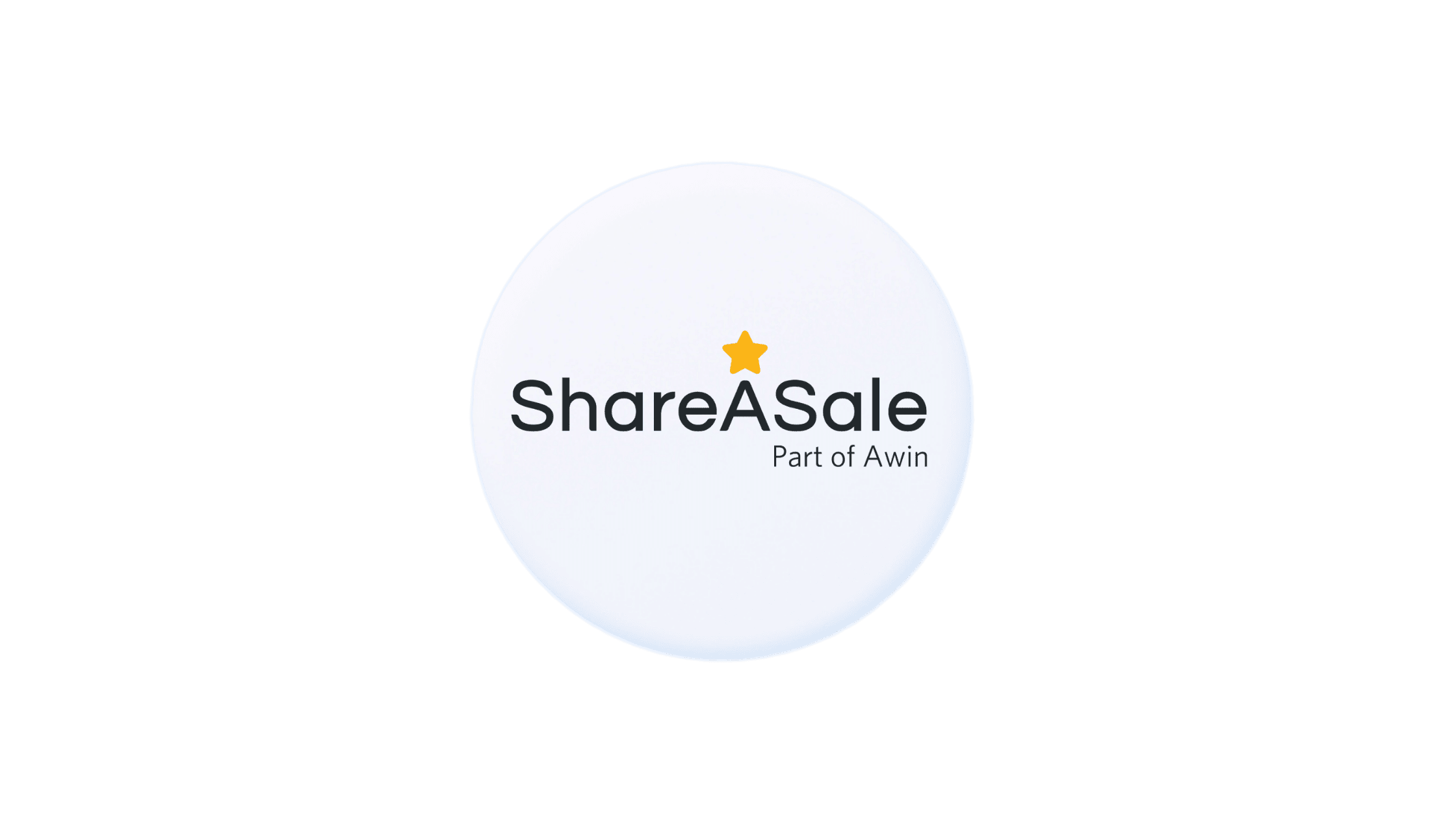 The last generalized affiliate program to talk about here is ShareASale. 
ShareASale can help you find your niche in product promotion. With free signup, a user-friendly interface, and consistent monthly payouts, it seems easy to get into!
However, ShareASale's affiliate program comes with one catch: You need your own website to utilize it. 
ShareASale isn't compatible with social media-based lifestyle blogs. If you have your own website, they could be a good option; otherwise, your choice has been made for you.
Specific Audience Affiliate Programs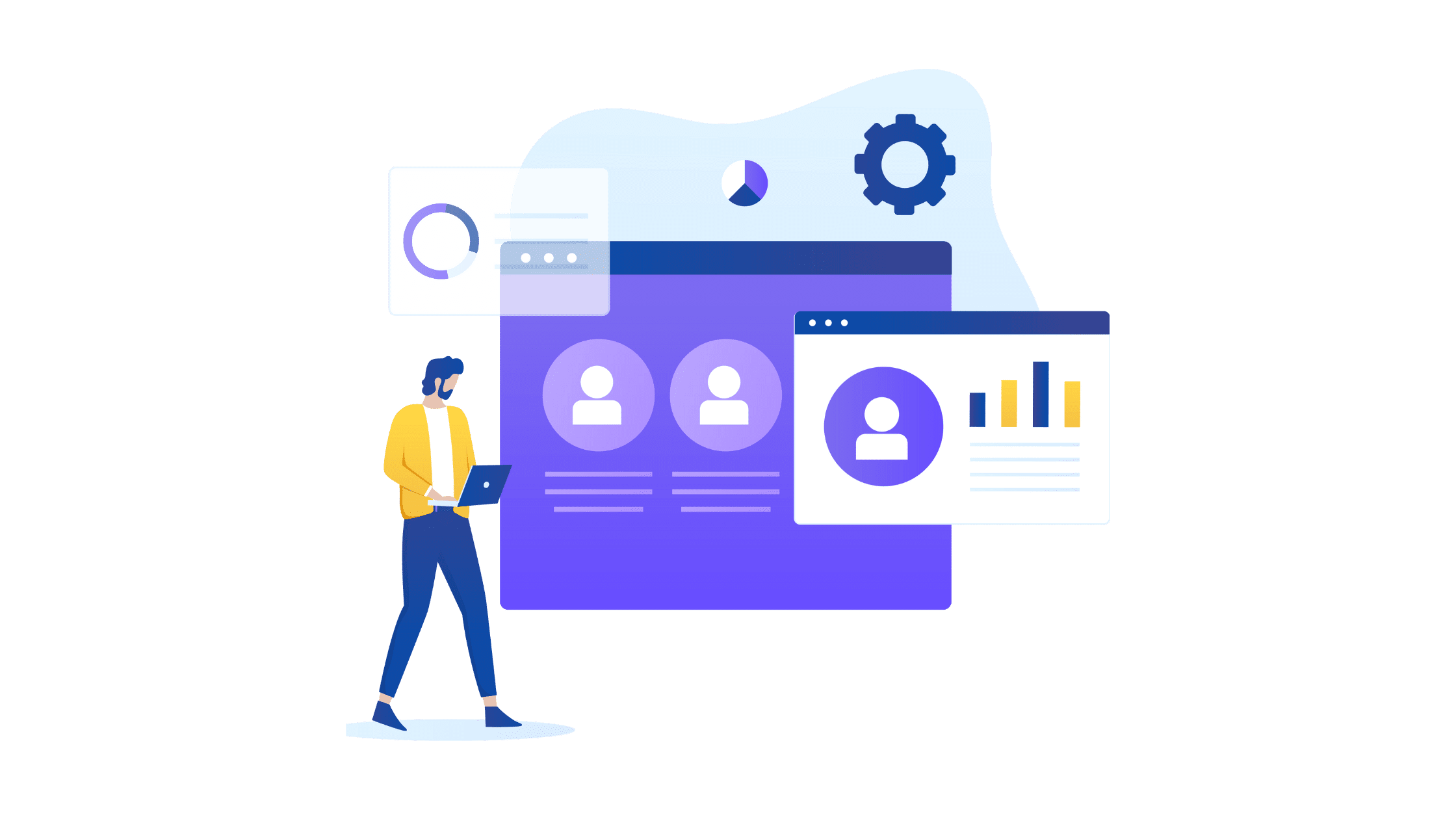 Now, we can get into the other category of affiliate programs for lifestyle bloggers – specific audience. 
If you know what kind of audience you have– and you know what kind of products get you excited– you'll already have a great idea as to which of these companies to go for. 
They each offer a different type of product and different commission rates. 
However, some will argue that you don't need to pay that much attention to the commission rates, as it's usually more lucrative to get plenty of commissions than it is to get a few high-percentage commissions!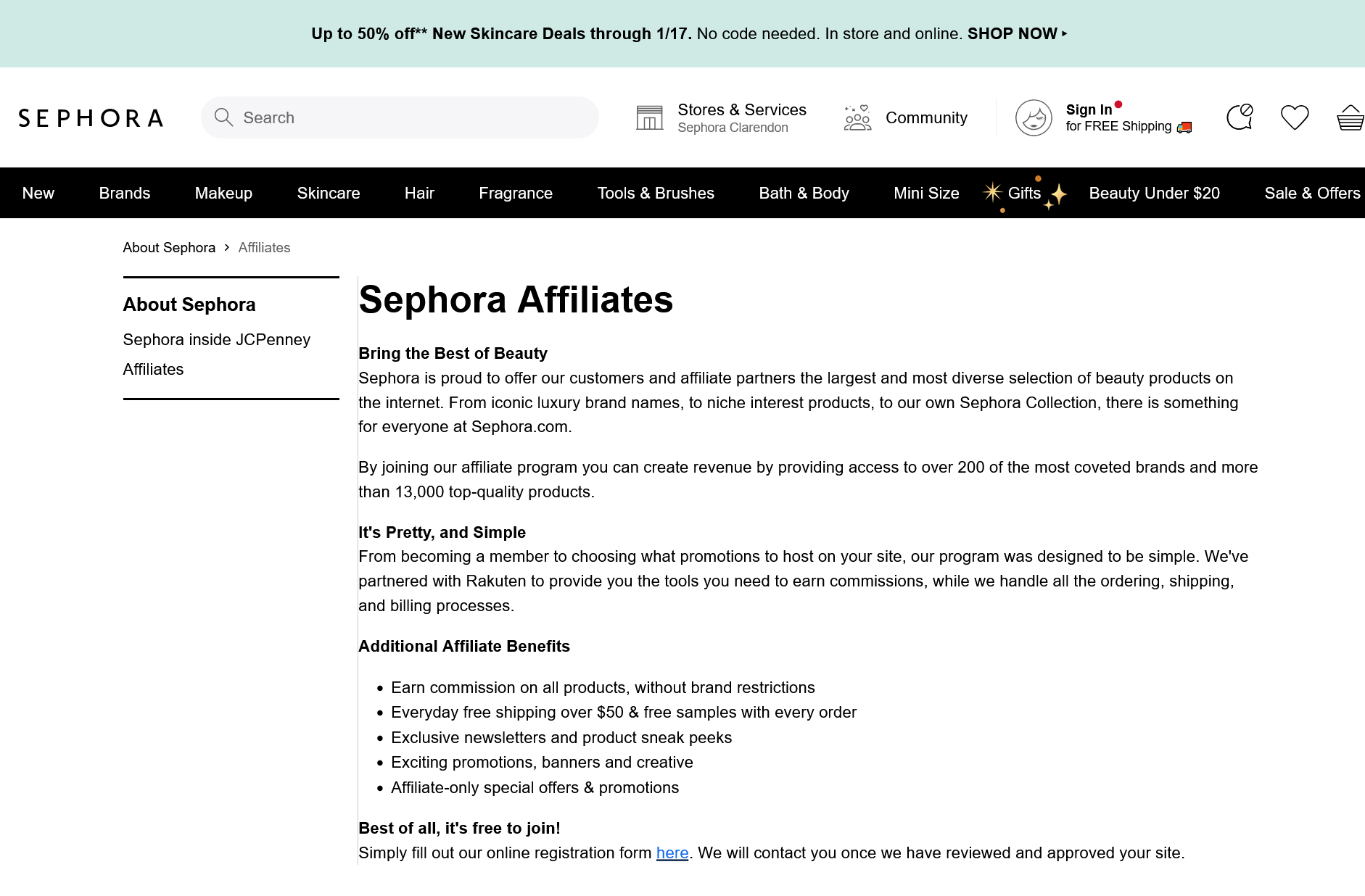 Sephora is partnered up with Rakuten, and so is its parent company JCPenny. 
If you believe your followers would get value out of coupons and promotions to Sephora, create an account with Rakuten and let them know you want to work with Sephora. 
If getting plenty of free samples and sneak peeks at unreleased makeup and beauty products sounds perfect for your lifestyle blog, this can be a great way to monetize! It's free to work with Sephora, making them a great starter affiliate company.
As an affiliate, you also get some pretty great benefits. For example, they offer free shipping every day for orders over $50 as well as free samples with every order, plus you'll receive a commission on all products no matter the brand. 
Their cookie period is a generous 30 days and they offer a 5-10% commission rate, making them a perfect entry-level choice!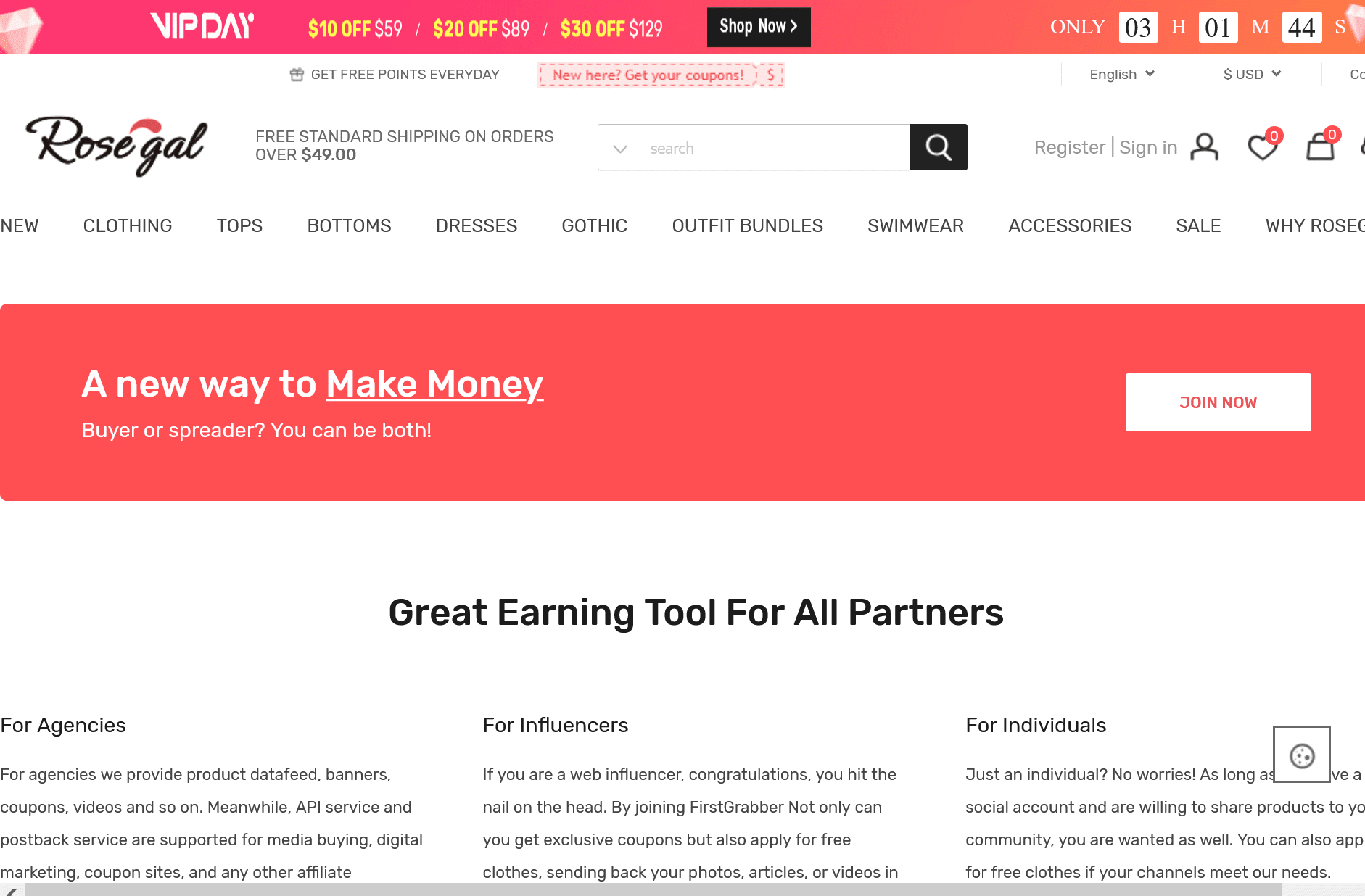 Like Sephora, Rosegal works with an Affiliate Program company called Firstgrabber. 
Firstgrabber is a relatively new company, but they offer very decent click-through commissions of anywhere from 10%–25%. 
In addition, Rosegal is very receptive to influencers, offering free clothes and coupons in exchange for product reviews. You can even do something as simple as wearing their clothes and mentioning their brand in a vlog post!
Once you are set up with Firstgrabber, you can also become affiliated with other fashion brands such as Zaful and DressLily. 
This option would be great if you think that your followers are interested in fashion or seasonal clothes for Halloween and Christmas.
Rosegal's cookie period is 60 days, which isn't too bad at all!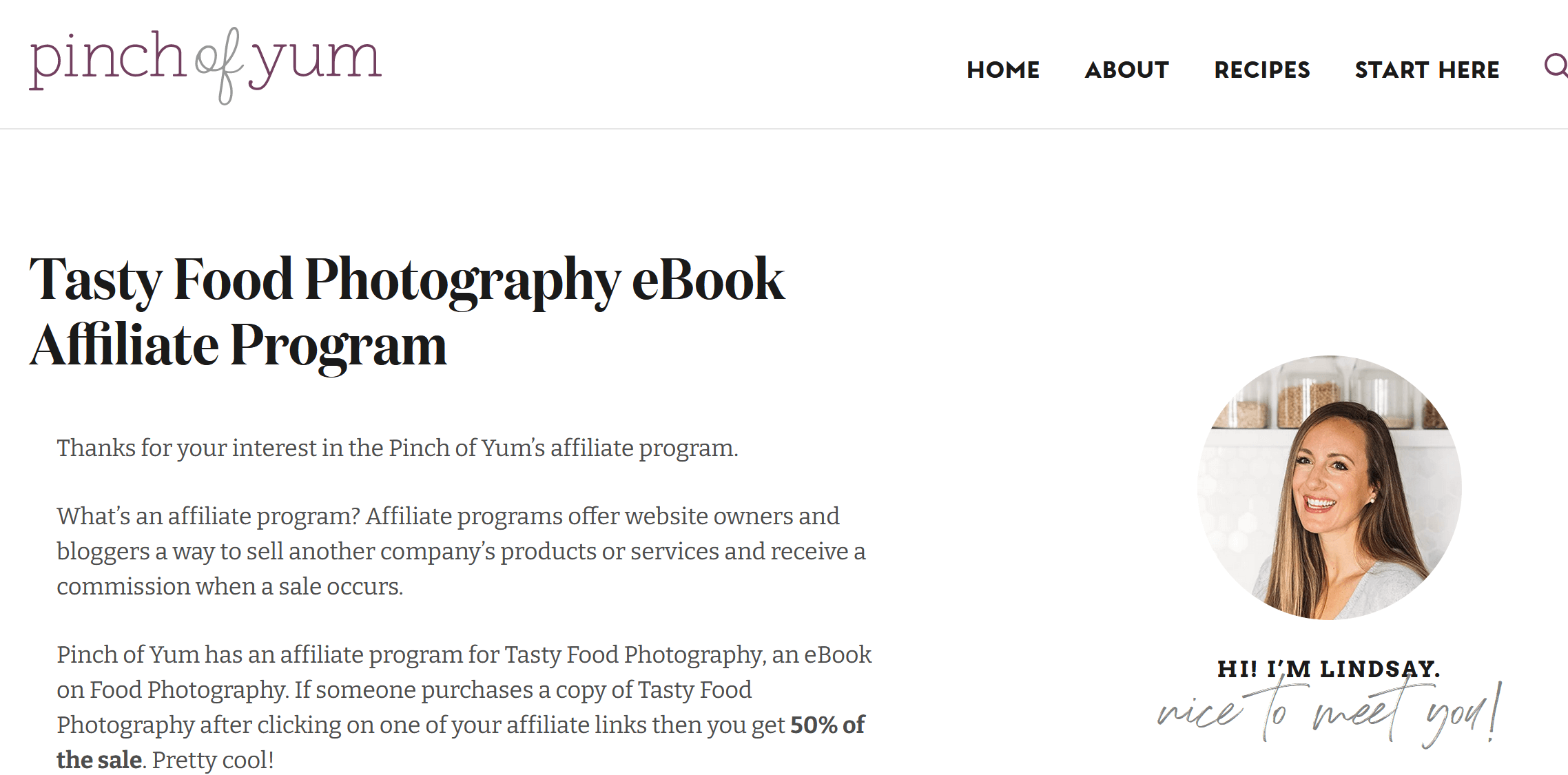 You might be noticing a trend by now. 
Individual companies usually work with larger affiliate networks to manage their affiliation programs – and in the case of PinchOfYum, it's no different!
PinchOfYum is trying to push its eBook Tasty Food Photography, and are offering a whopping 50% commission on sales made through affiliates (even up to six months after one of your followers clicks the ads or links you host). 
In order to take advantage of this 50% commission, you'll need to make an account with ShareASale – which means you'll need to have a website. This isn't ideal if you blog via social media. 
However, if you do have your own website this may be a great opportunity! 
If part of your lifestyle blog includes reviewing books, food, recipes and more, you can take advantage of PinchOfYum's offer and all other offers ShareASale has available.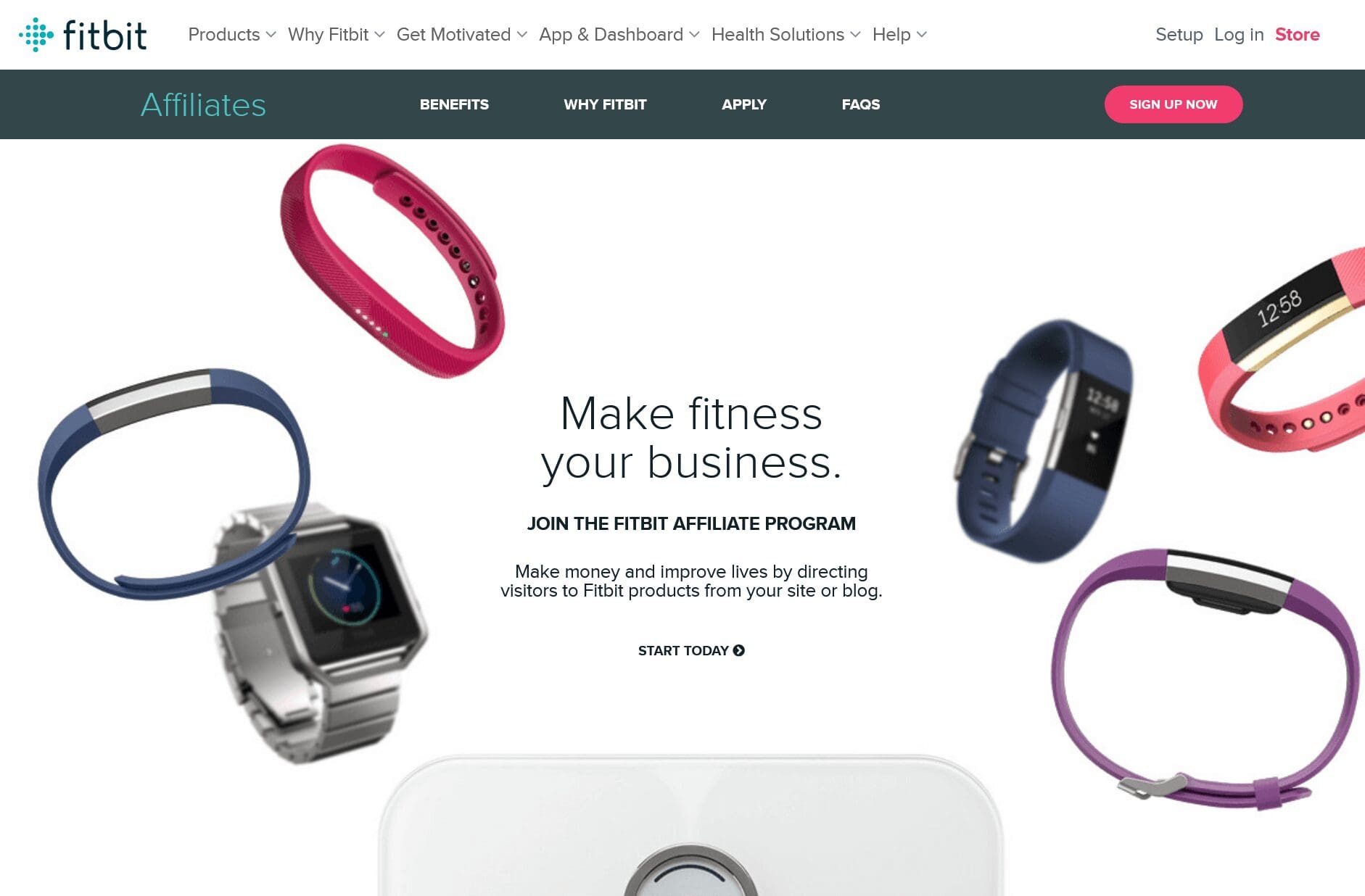 If you're running a Lifestyle Blog that involves fitness, weight loss, or self-care, you might want to think about working with FitBit. 
They have a pretty low commission on affiliate links– only 3%– which even on a brand new FitBit works out to about $10 per purchase, and no information on how long cookies are stored.
FitBit also works with CJ Affiliate, one of the biggest names in the game in affiliate marketing. 
Once you're with CJ, you gain access to a wide range of companies you could make affiliate commissions on, each one with different deals. 
If you are wanting to grow your list of potential affiliated brands, getting set up with CJ and FitBit could be a good way to go! It's free to create an account, but you do need to be at least 18.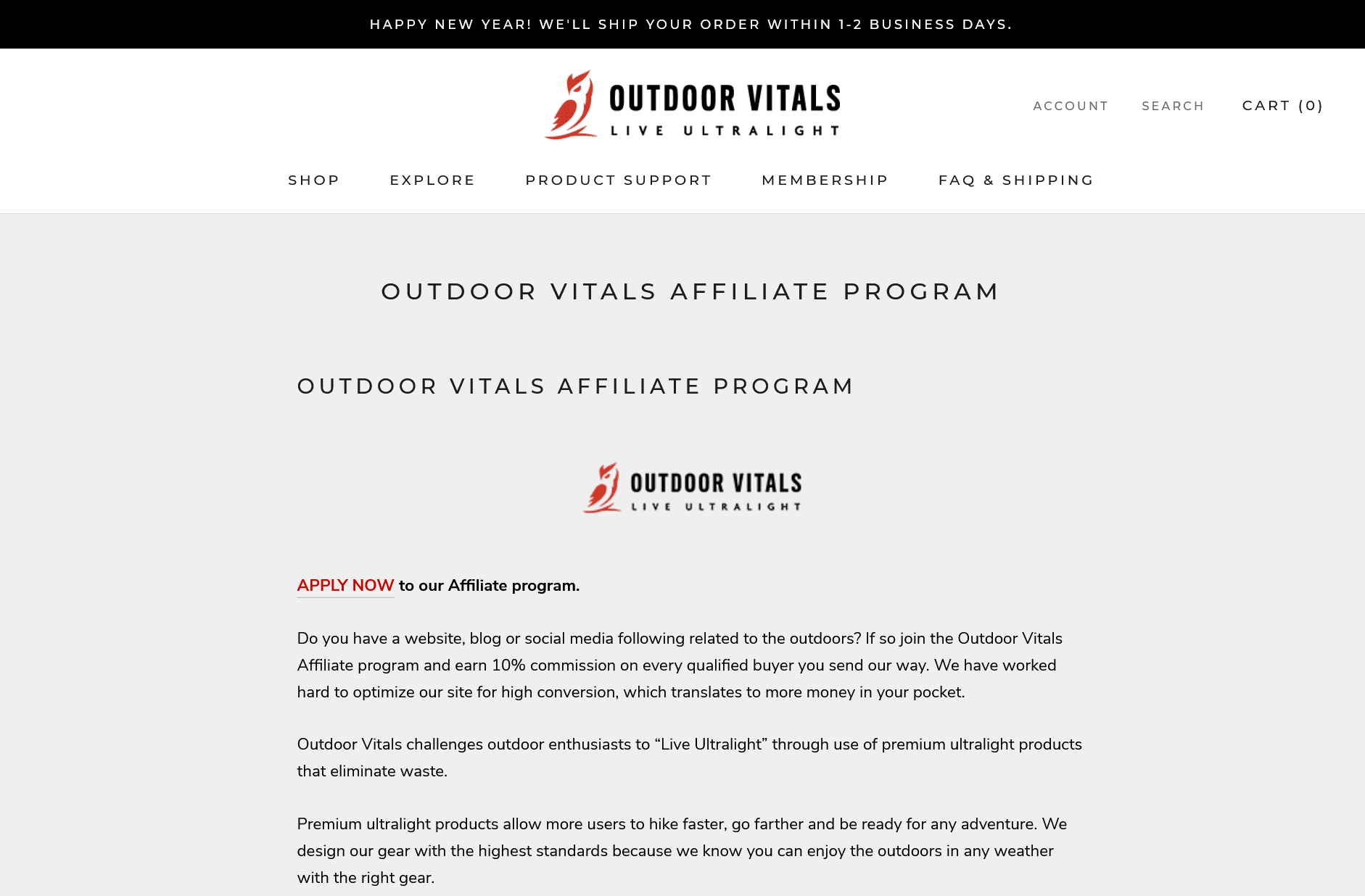 If you want to encourage your followers to get outside sustainably, Outdoor Vitals is an excellent company to work with. 
They provide a decent 10% commission on click-through purchases within 30 days. This can work out to a lot of income considering that the cost of outdoor gear adds up pretty quickly!
Outdoor Vitals work with AvantLink, so getting set up with them means you can work with a host of outdoor gear companies, shoe companies, and others.
AvantLink can connect you with a wedding planning resource, a business start-up resource, and even a guide for writers (which was quite interesting!). 
If your lifestyle blog involves getting out there into the great outdoors, this can help you achieve the dream of getting paid to explore!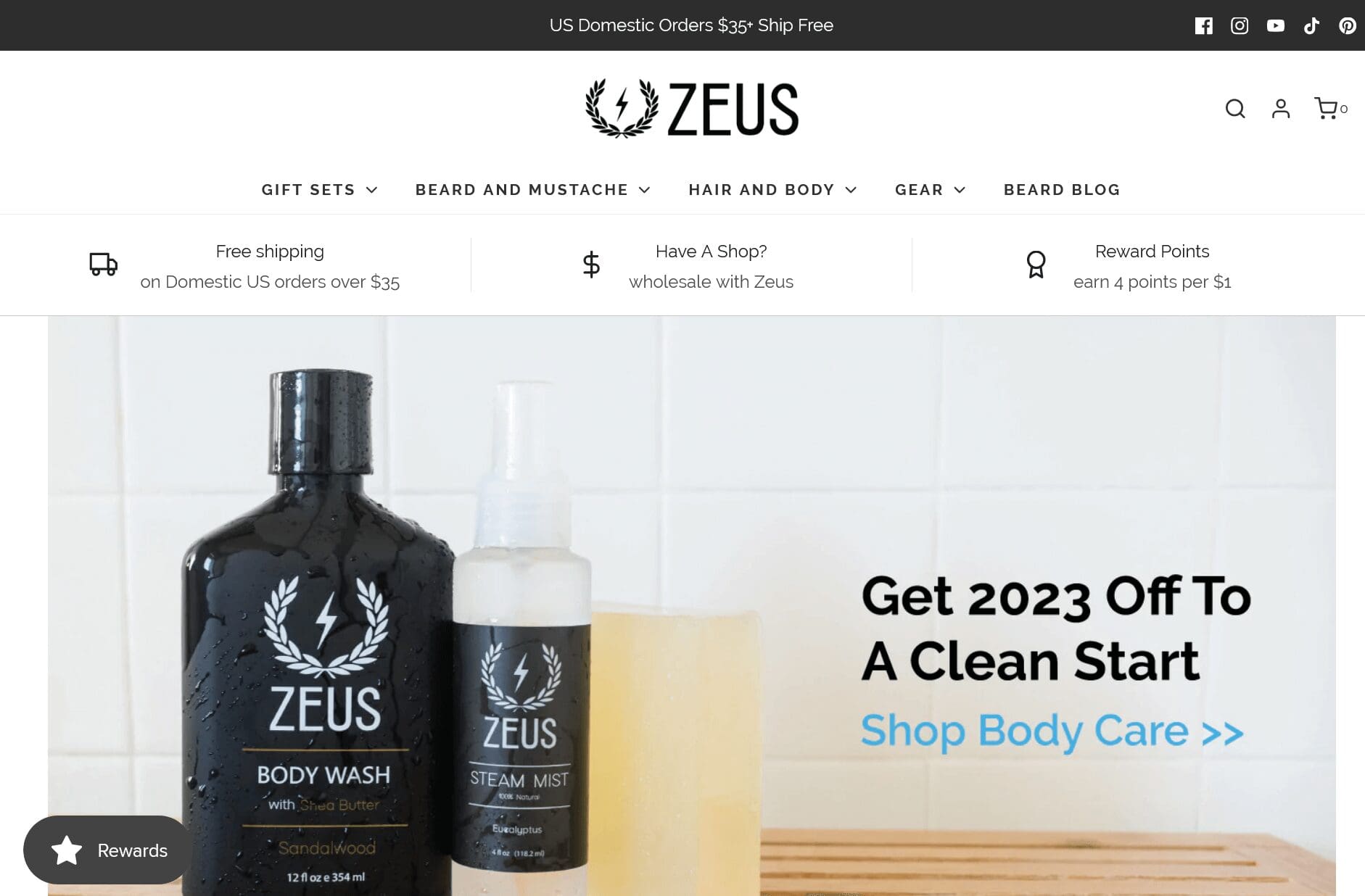 If you run a manly Lifestyle Blog you can upgrade your beard game, and help your followers do the same. 
Zeus Beard offers amazing products, and they deal directly with their affiliates. 
They offer a decent 10% click-through commission, and you can also get your followers a 10% discount on any purchases they make through your website. 
It feels great to get your followers a deal. The more you work directly with a company, the more coupons and deals they offer – and the more free samples they send!
To make a long story short, there are two things you need to keep in mind before you apply for an affiliate program for your lifestyle blog:
1. What the size of your audience is, and;
2. What kind of products do you think your audience would benefit from?
Being a long-term affiliate has many bonuses aside from the obvious paycheck. When affiliated with a company , they may send you coupons, samples, and product previews. These can all enrich your blog by increasing user engagement. 
For the lifestyle blogger catering to a large audience, try going with a company like ShareASale or Awin.
If you're just getting started, always choose something that has free signup. If you don't yet know what kind of products you'd like to promote, just apply with a general choice network like Amazon or Clickbank, and try promoting different kinds of products to see what sticks.
No matter what you do, be sure to remain genuine to your audience. Good luck growing your brand!