Best Facebook Groups for Writers
Disclosure: Some of the links below are affiliate links, meaning that at no additional cost to you, I will receive a commission if you click through and make a purchase. Read our full affiliate disclosure here.
The writing journey is often a path of loneliness and isolation. But it doesn't have to be. These days, there are all kinds of groups and communities that writers can become a part of, from professional associations and workshops to academic societies and meet-ups. And then there are Facebook groups.
Now known as Meta, Facebook has placed more emphasis on building communities over the years, investing more in its groups feature. To that end, there are Facebook groups for almost any field or subject area, including that of writing. Whether you are a book author, blogger, freelance-contractor, or other kind of writer, you are bound to find a group that suits your specific specialty.
But there are literally thousands of Facebook groups for writers. It can be confusing when trying to choose ones that support your writing lifestyle. That's why we have gone ahead and researched some of the best Facebook groups for writers and what they have to offer.
First, though, it's worth talking a bit about Facebook groups.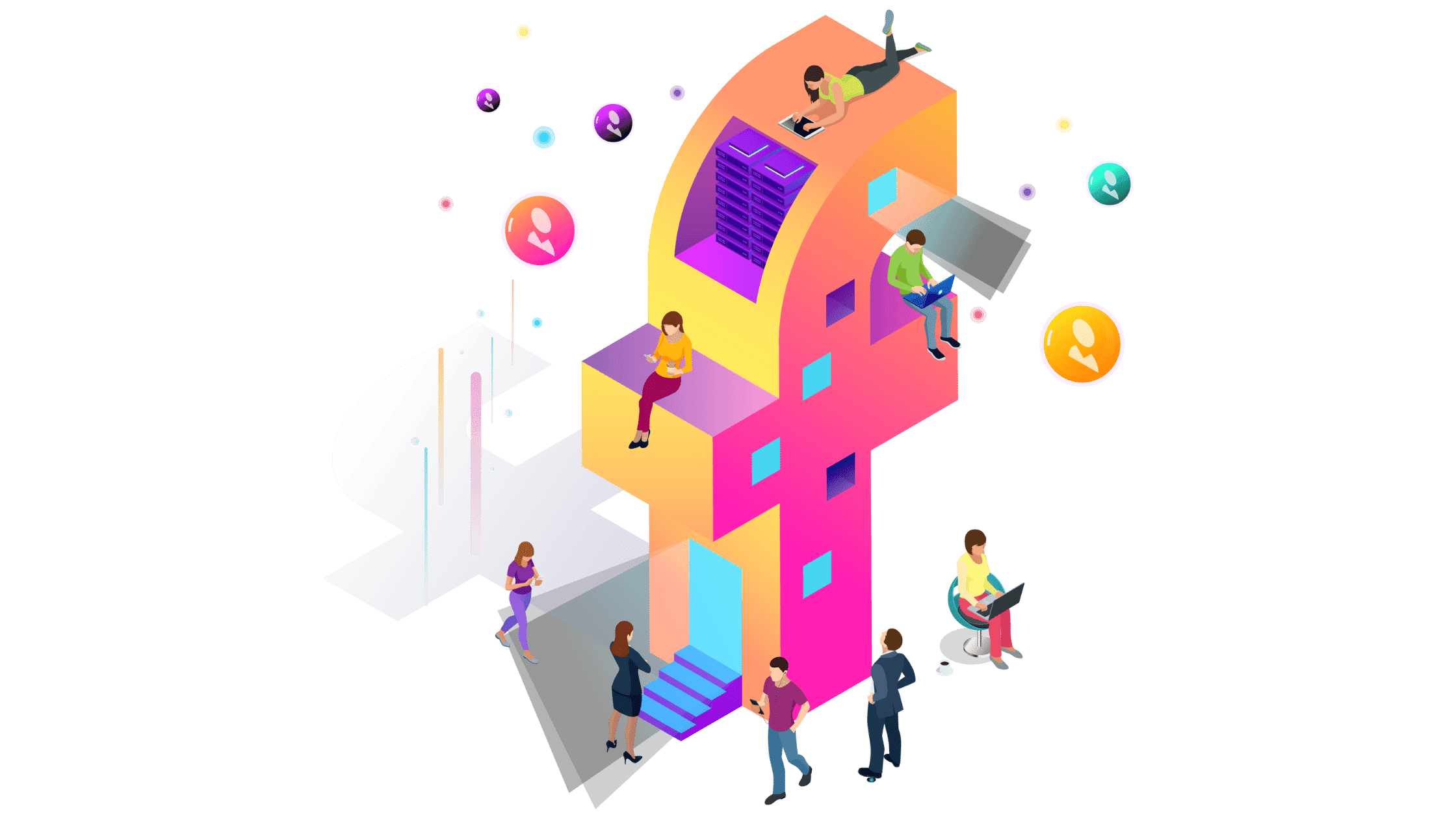 A Facebook group is a kind of online community that resides on the Facebook platform. It is unlike a Facebook page, which is normally created by a business or individual to promote some product or service. On the other hand, according to Meta, its Groups feature is a virtual space that allows people with shared interests to communicate with each other.
Facebook groups exist on every topic you can imagine. As a writer, there are groups you can join covering fiction, website building, book design, freelancing, and anything else that might be of specific interest to you. Facebook groups come with various levels of privacy and access control. Most require you to send a join request before you can gain access. They can either be public or private, as well as visible to anyone or only to members.
In case you are wondering if people actually join these Facebook communities, statistics show that there are currently over 10 million active groups in existence. Collectively, these groups serve 1.8 billion Facebook users every month, whether they are posting comments, asking questions, reacting to posts or just browsing. For context, that is roughly two-thirds of Facebook's 2.9 billion monthly active users.
Reasons to Join a Facebook Group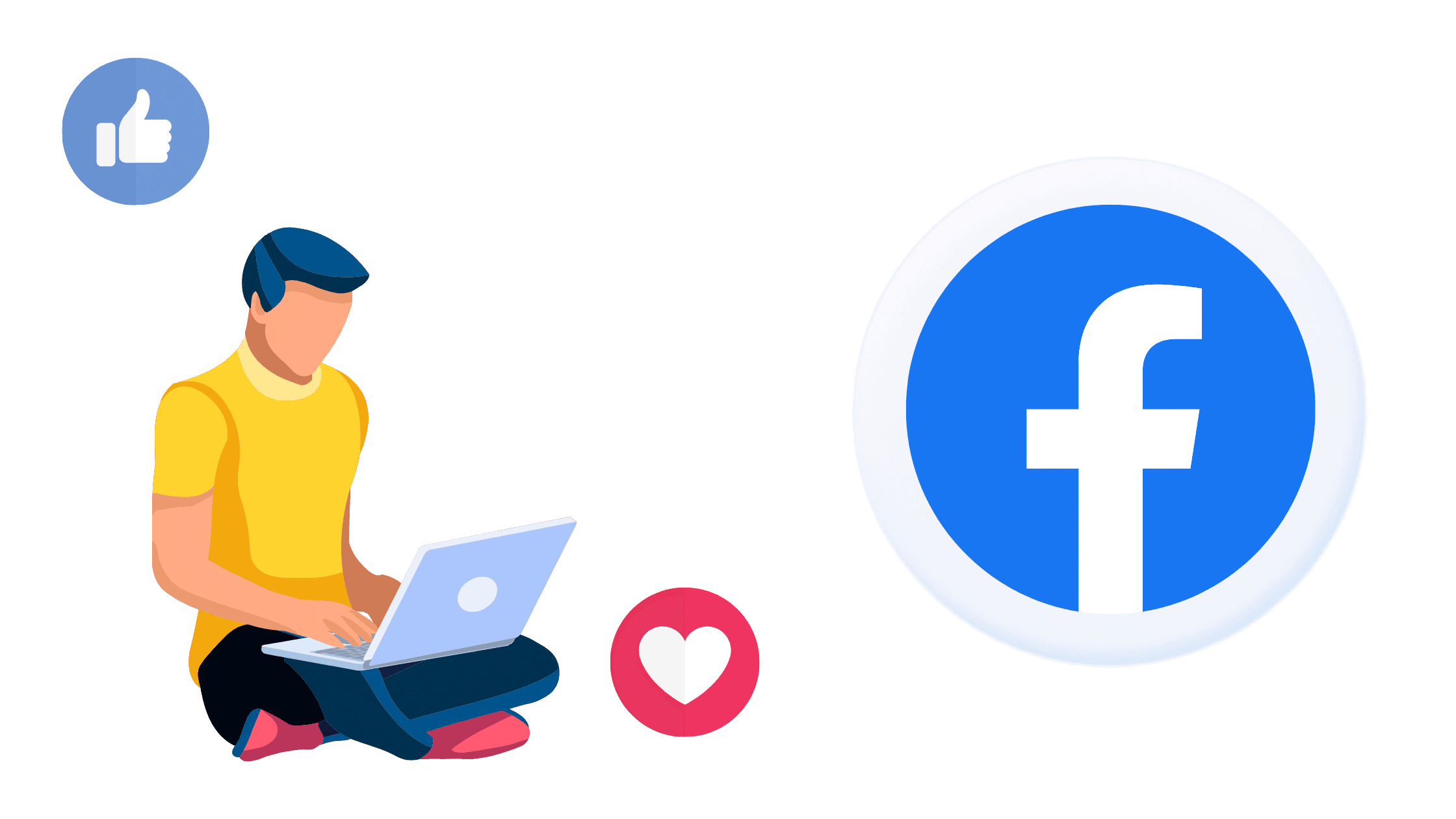 Writers face all kinds of challenges, regardless of which career path they are on. For example, many writers struggle with writer's block and low creative drive from time to time. Others find it difficult to land new clients, get exposure for their work, or even receive help with tools they may be trying to use.
Navigating these and other challenges can be easier if you are part of a supportive community. Facebook groups for writers also present a number of benefits, including:
Getting feedback on your work

Promotion of your creations

Opportunities for collaboration

Connecting with potential clients or contractors

Knowledge sharing

Getting help with burning issues

Making new friends
In addition to these and other benefits, using a Facebook group is totally free.
Best Facebook Groups for Writers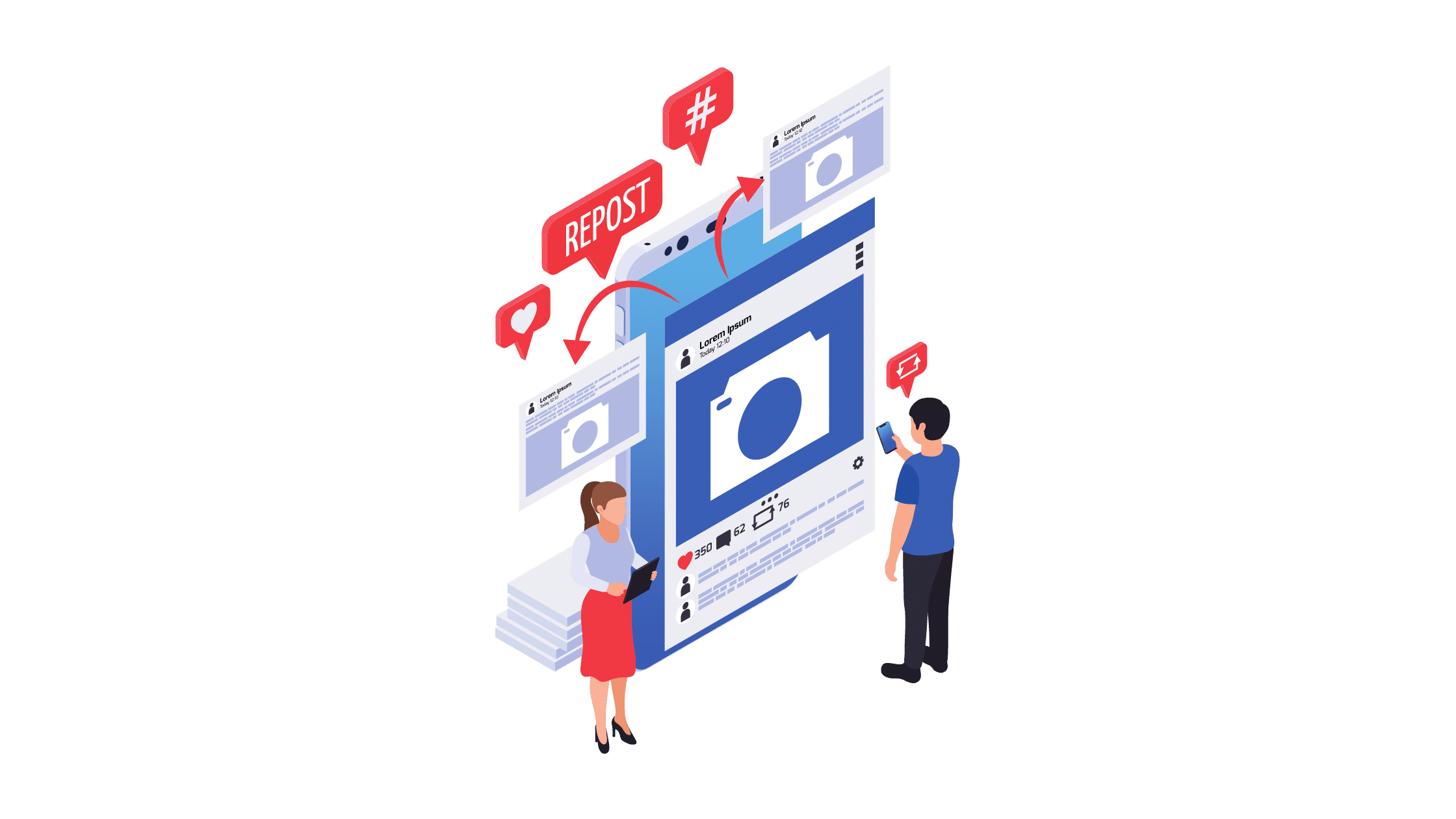 If you are not a member of a Facebook group and wondering which ones might be worth your time, you are at the right place. In case you are already a member of one or more groups, this article might help you find other options you might be missing out on. Let's get started…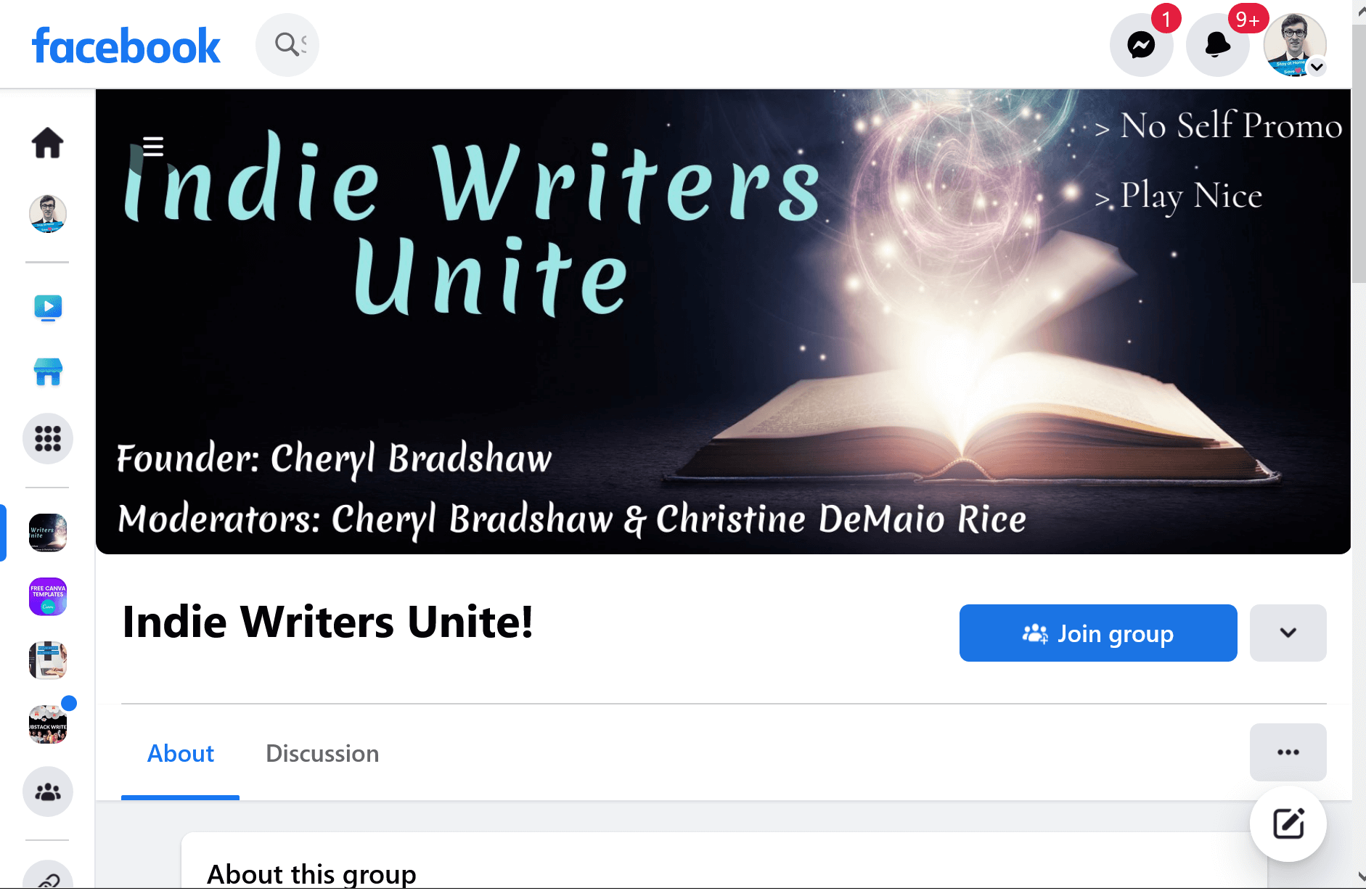 Created in 2010, this Facebook group is a close-knit community of over 8,600 members. Indie Writers Unite was founded by Cheryl Bradshaw. She moderates all member posts, along with the help of Christine DeMaio Rice. Members are privy to the following benefits:
Specific monthly threads to accommodate links to books and writing services being offered

Debates and discussions with other writers

Helpful and supportive peers
The Indie Writers Unite Facebook group welcomes all kinds of independent writers and has a strict anti-spam, "no self-promotion" policy. Trolls and disrespectful behavior are also vigorously dealt with.
2. Beta Readers and Critique Partners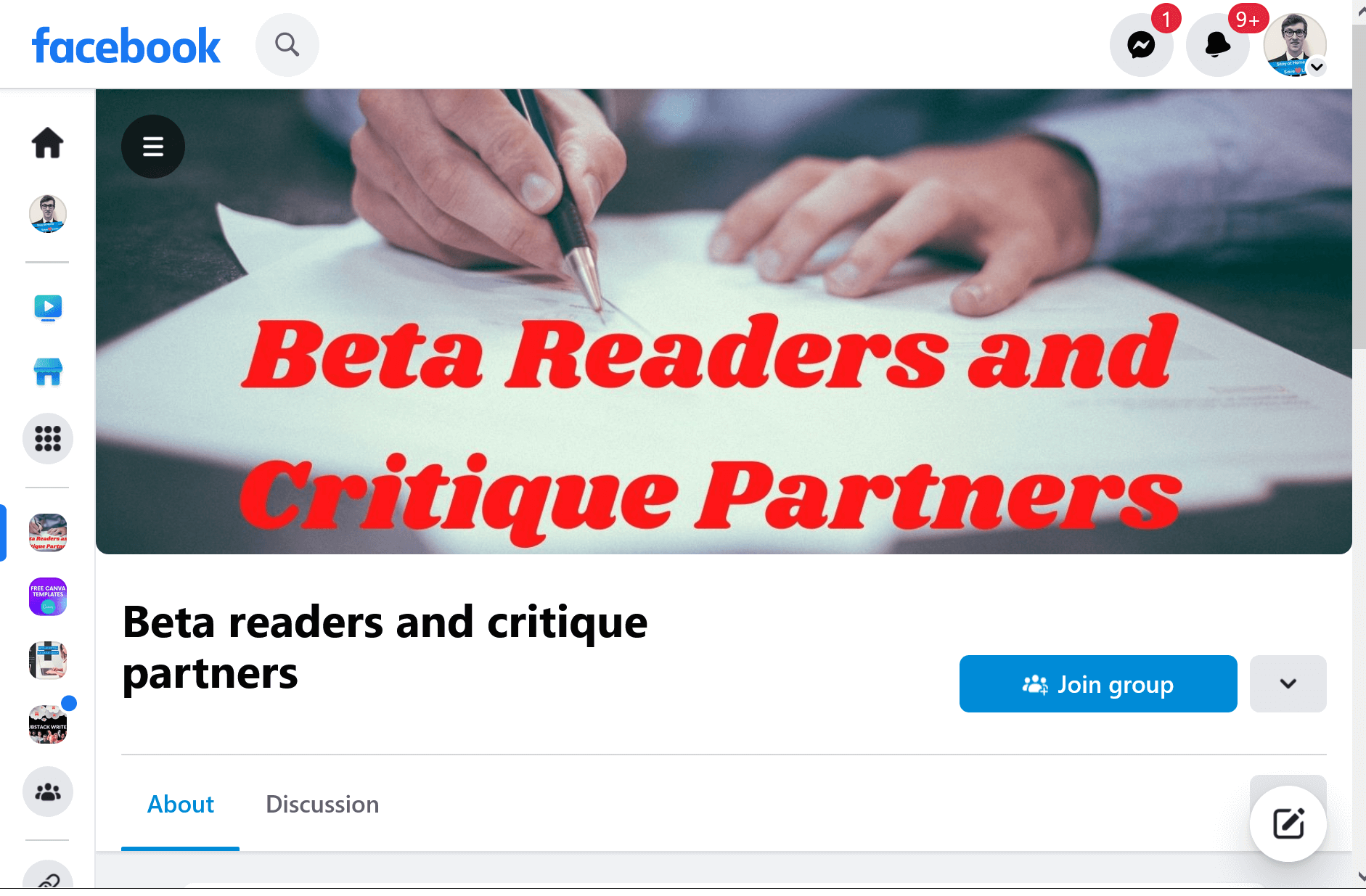 As the name suggests, this Facebook group is about getting feedback on the quality of your work. Various writers across fiction and non-fiction genres, poetry, essays, scripts, etc. make up the group's membership. You can choose to submit your work to be scrutinized by other writers or offer yourself to become a beta reader/critique partner.
Membership includes the following perks:
Free beta reading/critique of your work

Ability to provide feedback on work submitted by others

Useful resources on writing and protecting your work

Connecting with writers from various backgrounds and skill levels
With over 25,000 members, the Beta Readers and Critique Partners Facebook group promotes a vibrant and supportive environment. All forms of self-promotion are prohibited.
3. The Write Life Community by Self-Publishing School
Unlike most Facebook groups for writers, The Write Life Community is publicly available for anyone to join. The group's activities cover everything concerning the writer's journey and welcomes users of varying skill levels to share their stories, ask questions, and offer encouragement. Joining this group comes with the following benefits:
Posting your writing related stories

Asking questions and receiving answers

Discussions on writing topics

Writing tips and tricks

Possibility for book authors to connect with the Self-publishing School
With almost 34,000 members, The Write Life Community is one of the best Facebook group for writers looking to engage with and learn from others like themselves. While self-promotion is generally prohibited, members have the opportunity to share their work in specific Monday Motivation threads.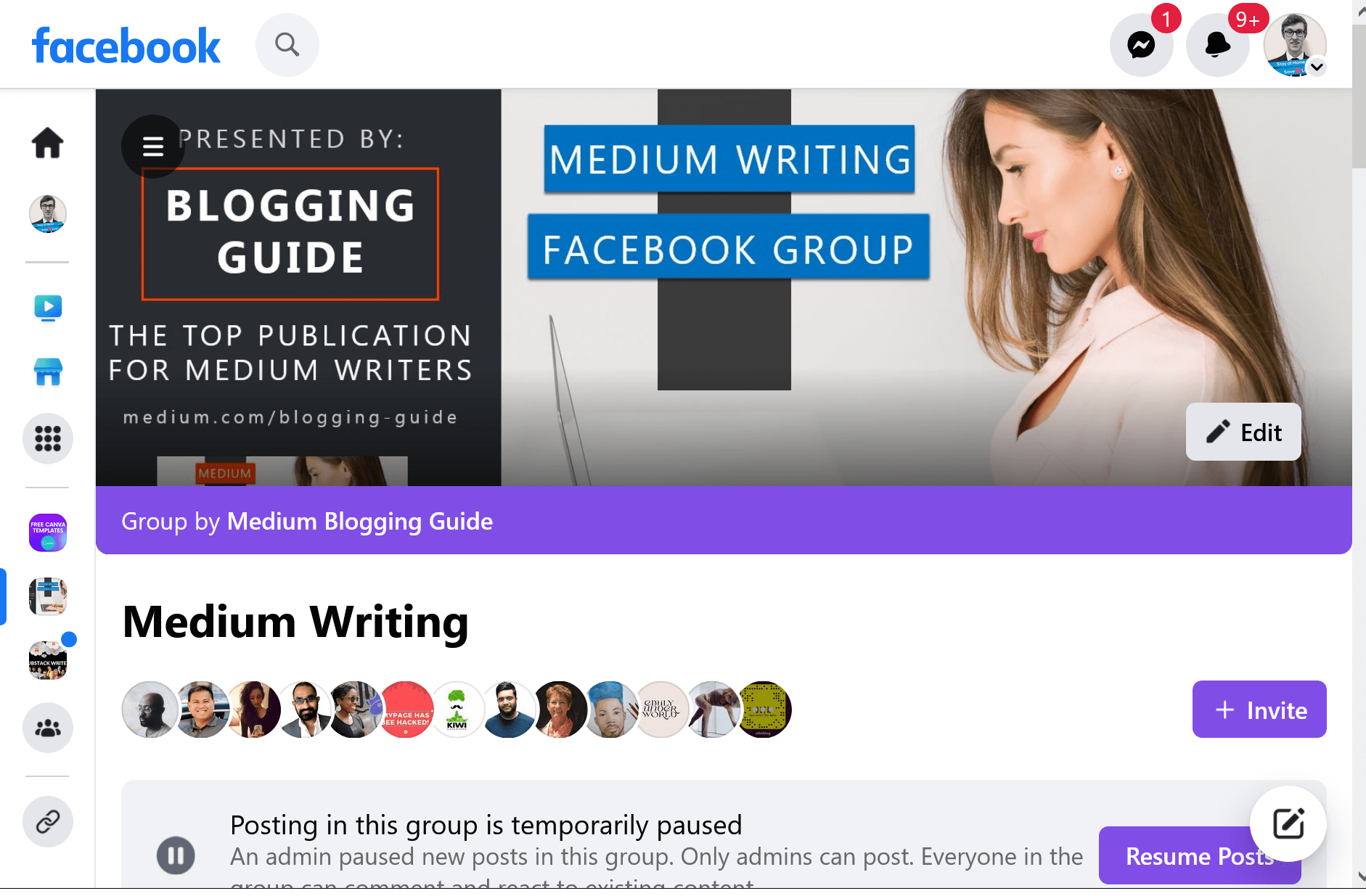 If you use Medium or plan to in the future, the Medium Writing Facebook group is one you should definitely consider. The community is an offshoot of Blogging Guide, which is a website and newsletter dedicated to helping bloggers excel. The group covers everything on how to make the most of the Medium platform. By joining you can learn:
The ins and outs of using Medium

Medium blogging tips

How to create SEO-friendly Medium articles

Article sharing threads

The alternatives to Medium you can use
Medium Writing was founded by Casey Botticello and currently has 7,600 users. Members can connect with the founder, as well as subscribe to related newsletters.
5. Writers Helping Writers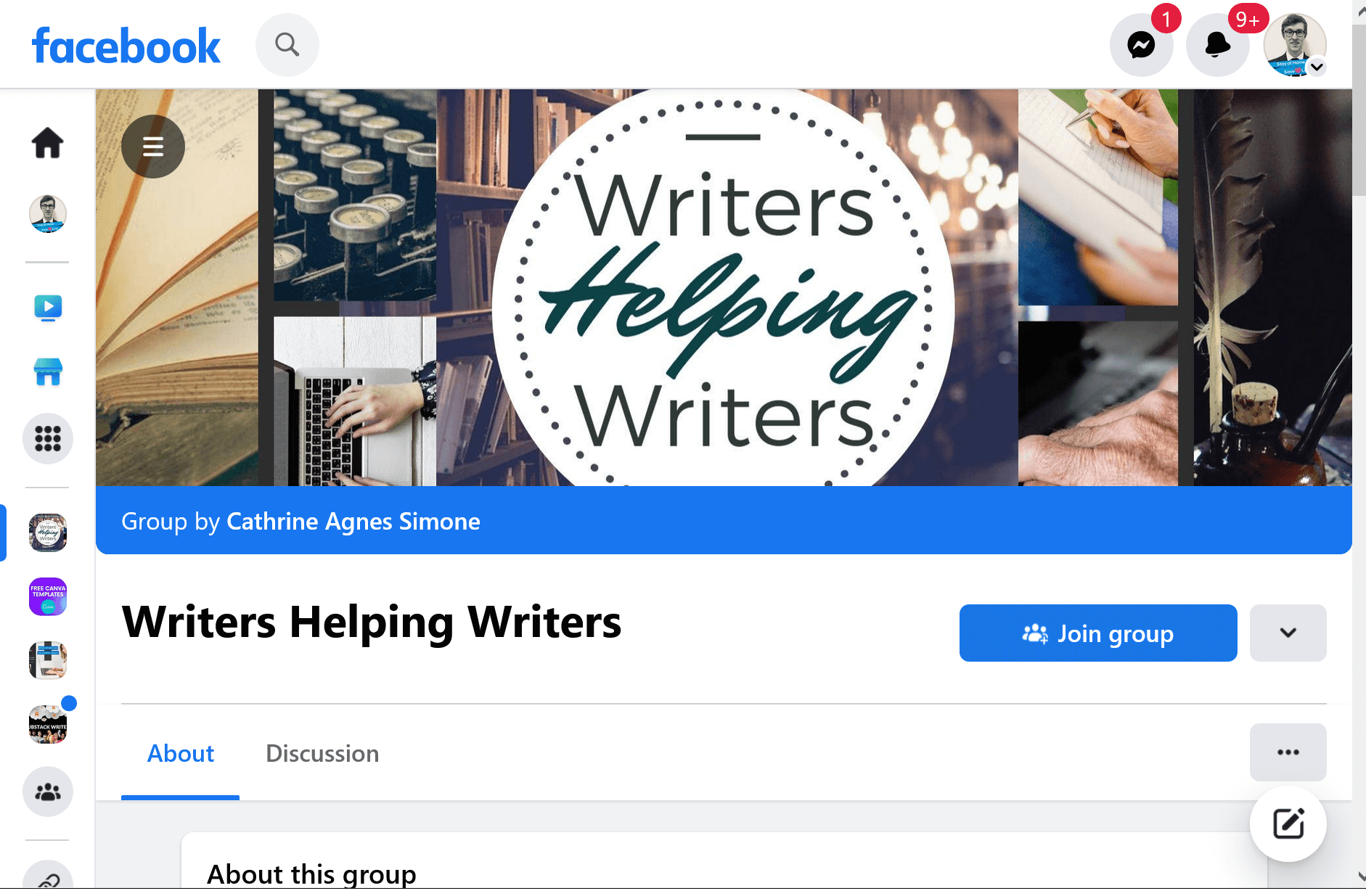 The Writers Helping Writers Facebook group is an international community for professional, hobbyists, and every kind of writer in between. It is among the largest groups of its kind, with over 334,000 members that also include publishers, editors, and agents. The group is described as a supportive and friendly peer-to-peer advice group. What you can look forward to:
Help and advice from professional authors, publishers, etc.

Helpful posts and discussion threads

Feedback and critiquing

Ability to post or respond to fee-free services

Motivational posts
Due to its large membership, Writers Helping Writers is heavily monitored to maintain a safe, friendly, and inclusive atmosphere.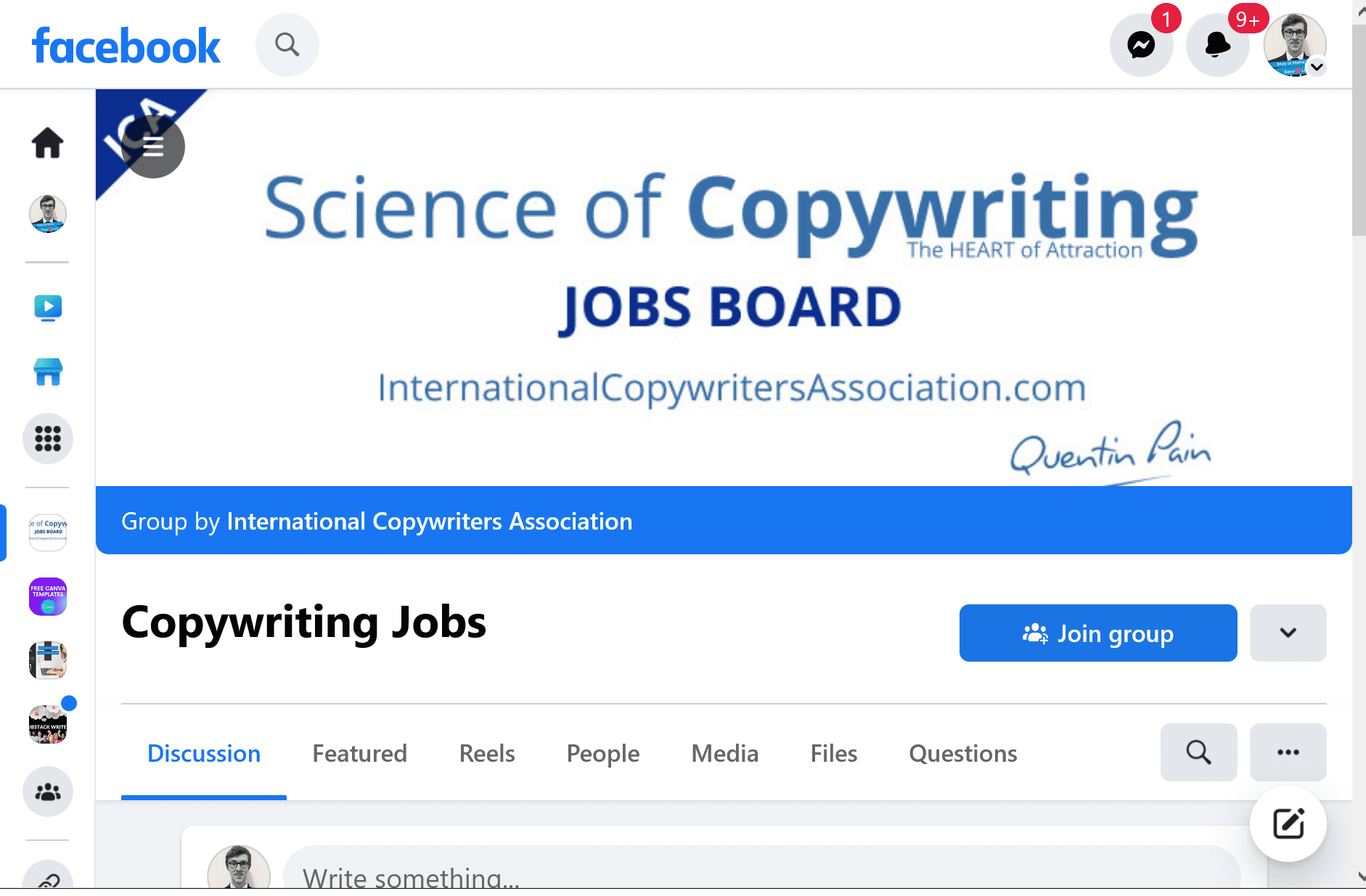 This is a community created by the International Copywriters Association and is a straightforward job board dedicated to bringing copywriters and potential clients together. Copywriters are allowed to introduce themselves, describe their skills and what kinds of jobs they are seeking. Businesses can post job offers outlining the roles and who they are looking for. Benefits of joining the Copywriting Jobs Facebook group include:
Possibility of finding clients and job opportunities

Businesses can find writers of varying skill levels

Possibility of working with people from all over the world
A public group, Copywriting Jobs strictly prohibits members from posting anything else apart from requests for workers or clients. The community currently has more than 94,000 members.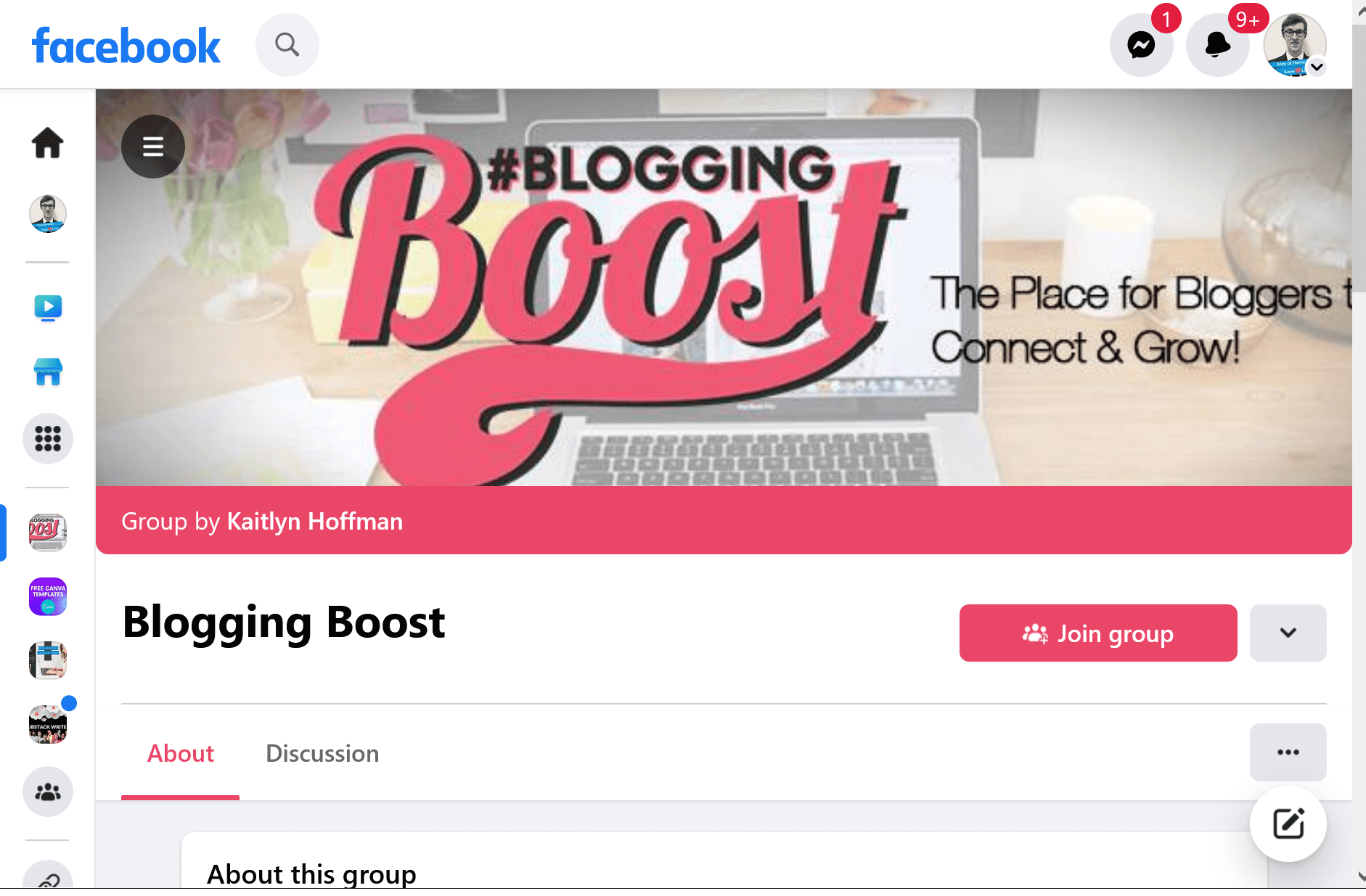 If you are a writer who blogs and is looking to join a community, Blogging Boost is one of the best Facebook groups for bloggers. It is geared towards helping members find success in the field of blogging, while growing and learning from other bloggers. There are a number of perks for bloggers who decide to join Blogging Boost. These include:
Promotional Mondays (for promoting blog posts)

Blogging tips and inspiration via a Pinterest board

Helpful resources on how to successfully blog online

Opportunities for guest posting and collaboration with other writers

Receiving feedback from other bloggers
Blogging Boost offers a supportive and friendly environment, with clear rules against spamming and self-promotion (outside of the specified day). The group currently has in excess of 32,800 members.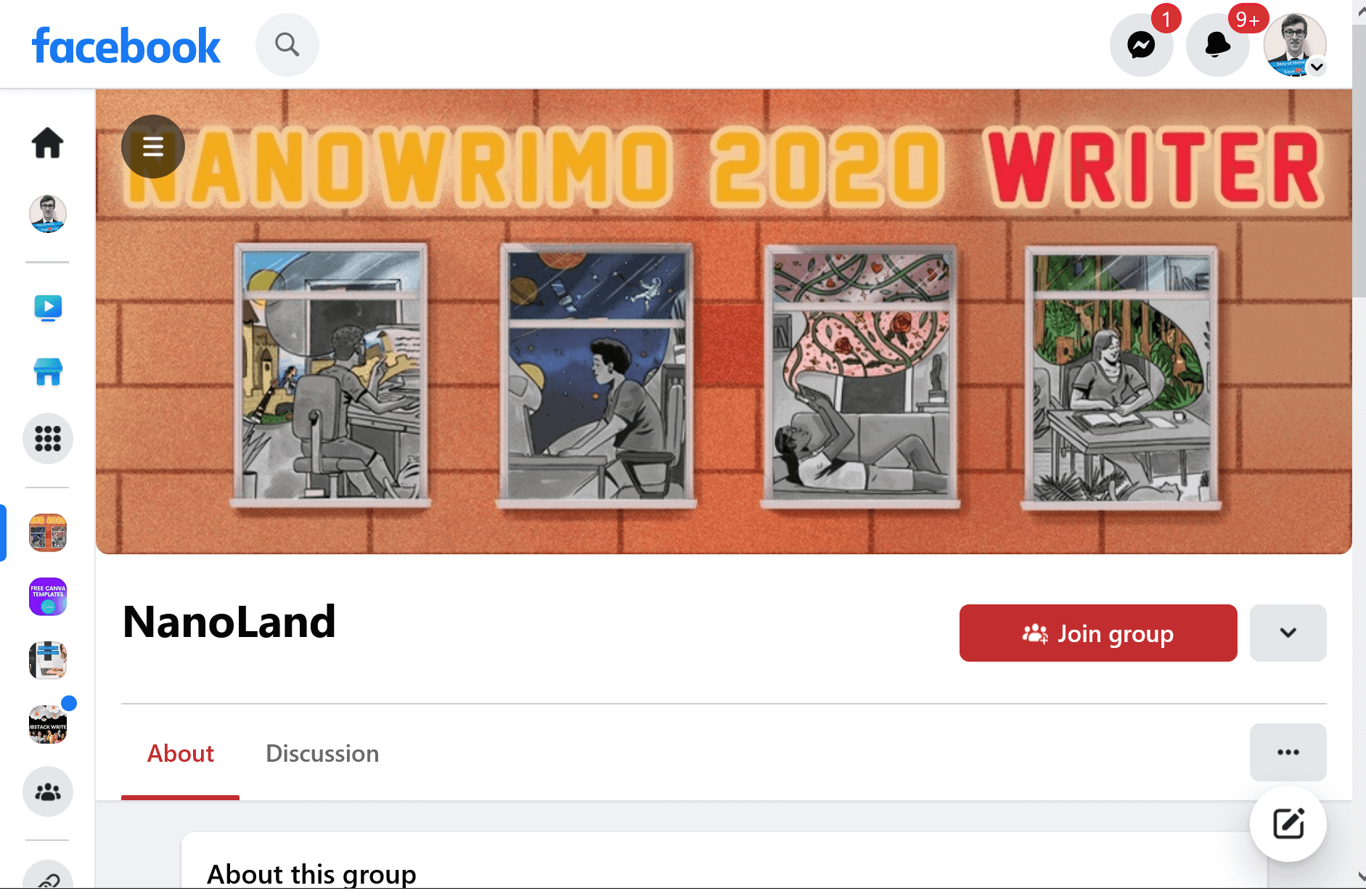 The NanoLand Facebook group was created for writers who are taking part in the National Novel Writing Month (NanoWriMo) challenge, which involves writing 50,000 words in 30 days. As such, the group offers tips and tricks, as well as support and advice on how to succeed at the challenge. What you can expect:
Tips on how to be productive

Tips on how to conquer writer's block during the challenge

A supportive and helpful community

Connecting with past and current NanoWrimo participants
NanoLand has over 21,500 members and is not affiliated with the official NanoWrimo organization. Although NanoWrimo is observed in November, the group remains active year-round.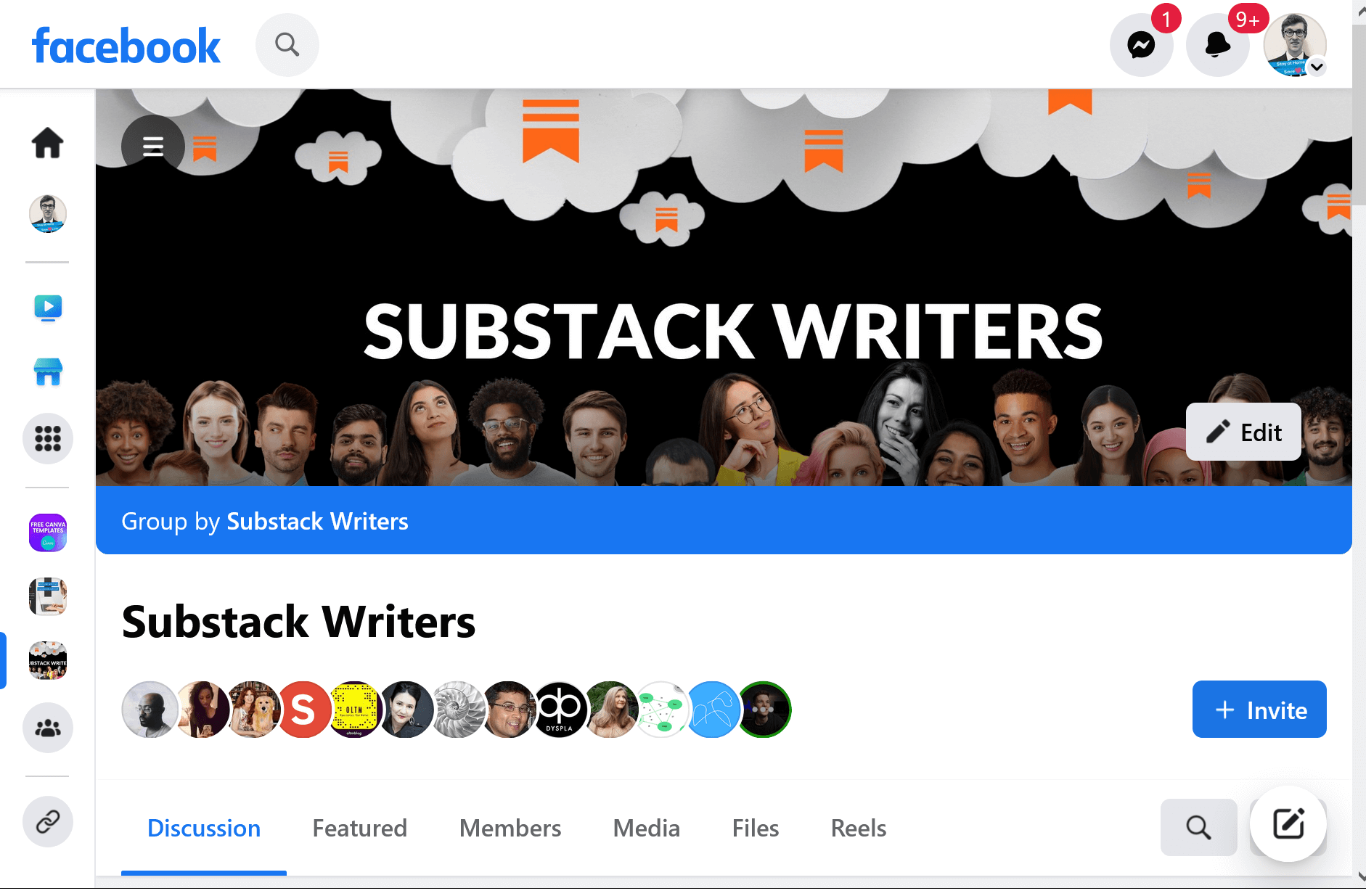 The name says it all – Substack Writers is a Facebook group for users of the popular newsletter publishing platform. Also connected to Blogging Guide, Substack Writers offers helpful content and tips on how to succeed on Substack. The group also facilitates valuable discussions and engagement among its members. Helpful resources available on the Substack Writers Facebook group include:
Substack newsletter pricing strategies

Tips on how to make the most of Substack

How to gain more subscribers

Substack FAQs

Blogging Guide Substack newsletter
The Substack Writers Facebook group currently has 3,300 + members. Having been launched in 2020, it is among the fastest growing groups of its kind.
10. Fantasy and Science Fiction Writers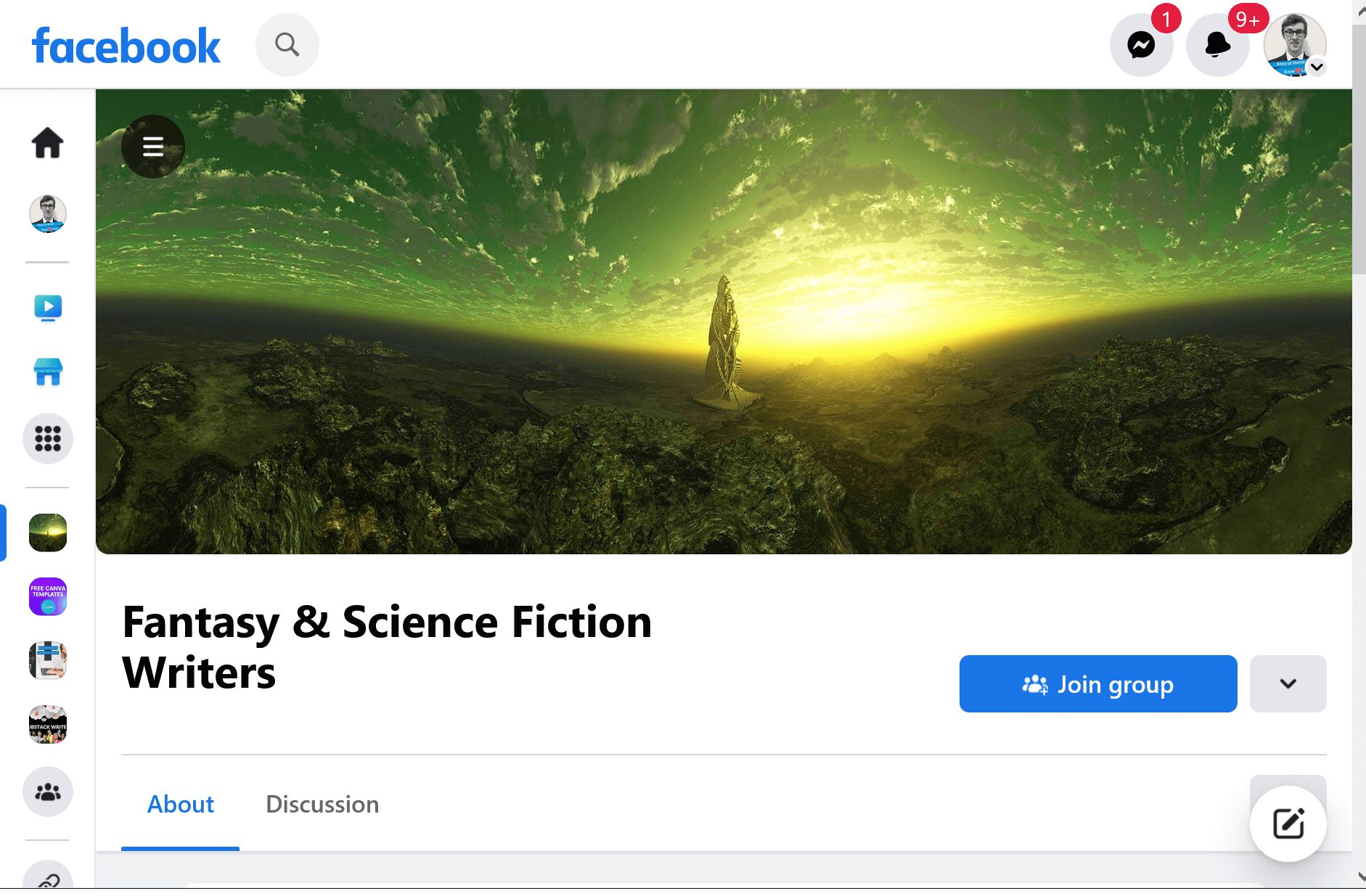 Writers in the fantasy and science fiction genres are bound to find this Facebook group useful in their creative quests. Members can share snippets of their work within the group to receive feedback and advice from other fantasy/science fiction writers. You can also get advice on the business of writing and exchange ideas with your peers. Joining the Fantasy and Science Fiction Writers Facebook group also comes with the following benefits:
Valuable critique, including feedback from experienced writers

Dedicated threads for book promotions, awards, and freebies

Helpful resources for authors and blogs

Publishing opportunities and contests

Sharing of ideas relating to fantasy/science fiction writing
The Fantasy and Science Fiction Writers group has over 8,100 members and has a dedicated team of admins and moderators who try their best to enforce a friendly environment.
11. Ghostwriting for Profit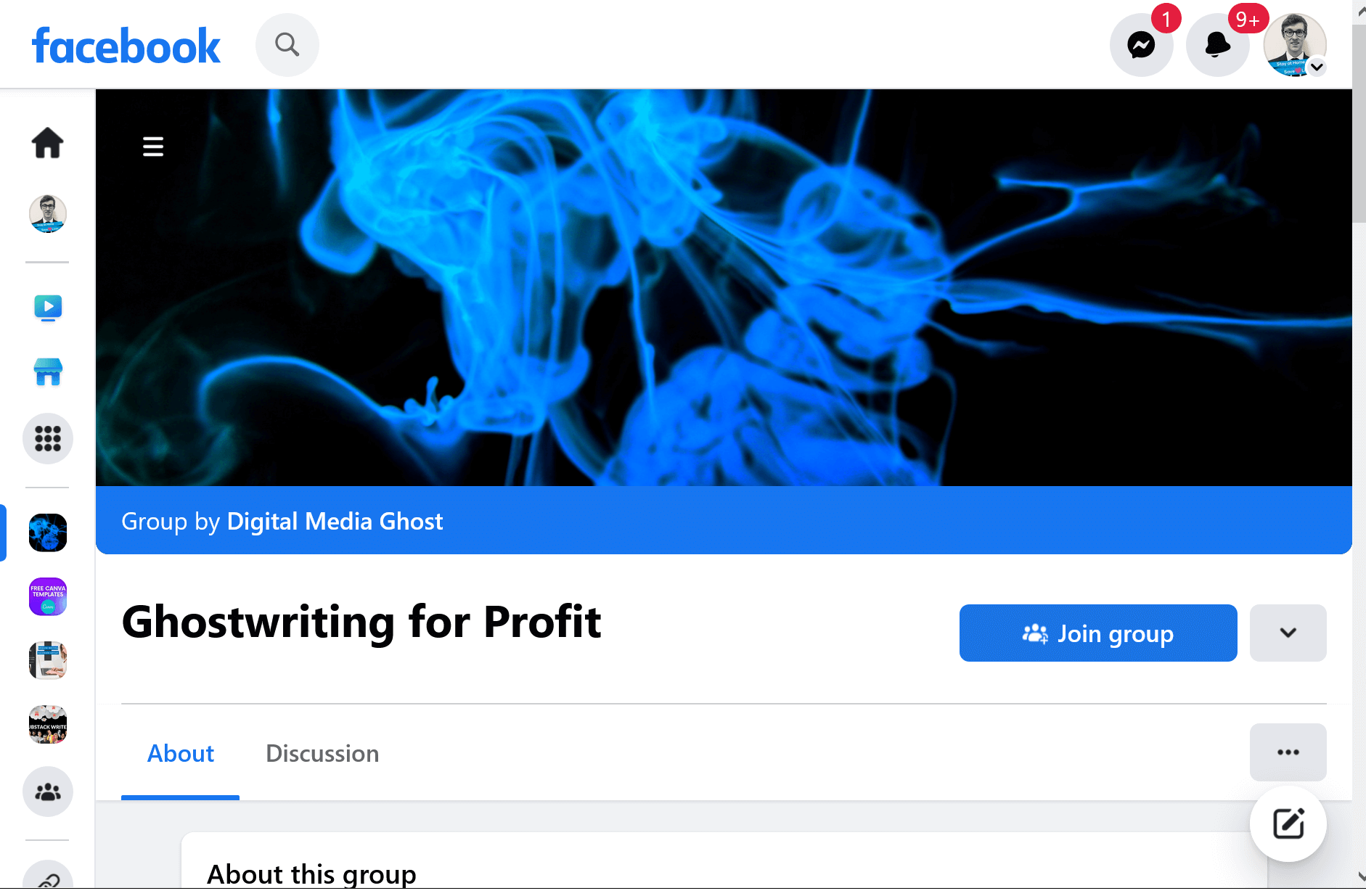 This is one of the best Facebook groups for writers who want to earn money from ghostwriting. The community brings together people looking for ghostwriters to work on a variety of projects and writers willing to offer their services accordingly. There are a bunch of other benefits too, such as:
Self-promotion through sharing your bio, book links, projects, and more

Q&A threads

Tips on how to pursue ghostwriting as a viable career

Opportunities for collaboration

Sharing of ideas
The Ghostwriting for Profit Facebook group has over 5,000 members. In addition to the earning opportunity, members of the group also receive and give advice on the business of writing, making the group an excellent choice for newbie writers.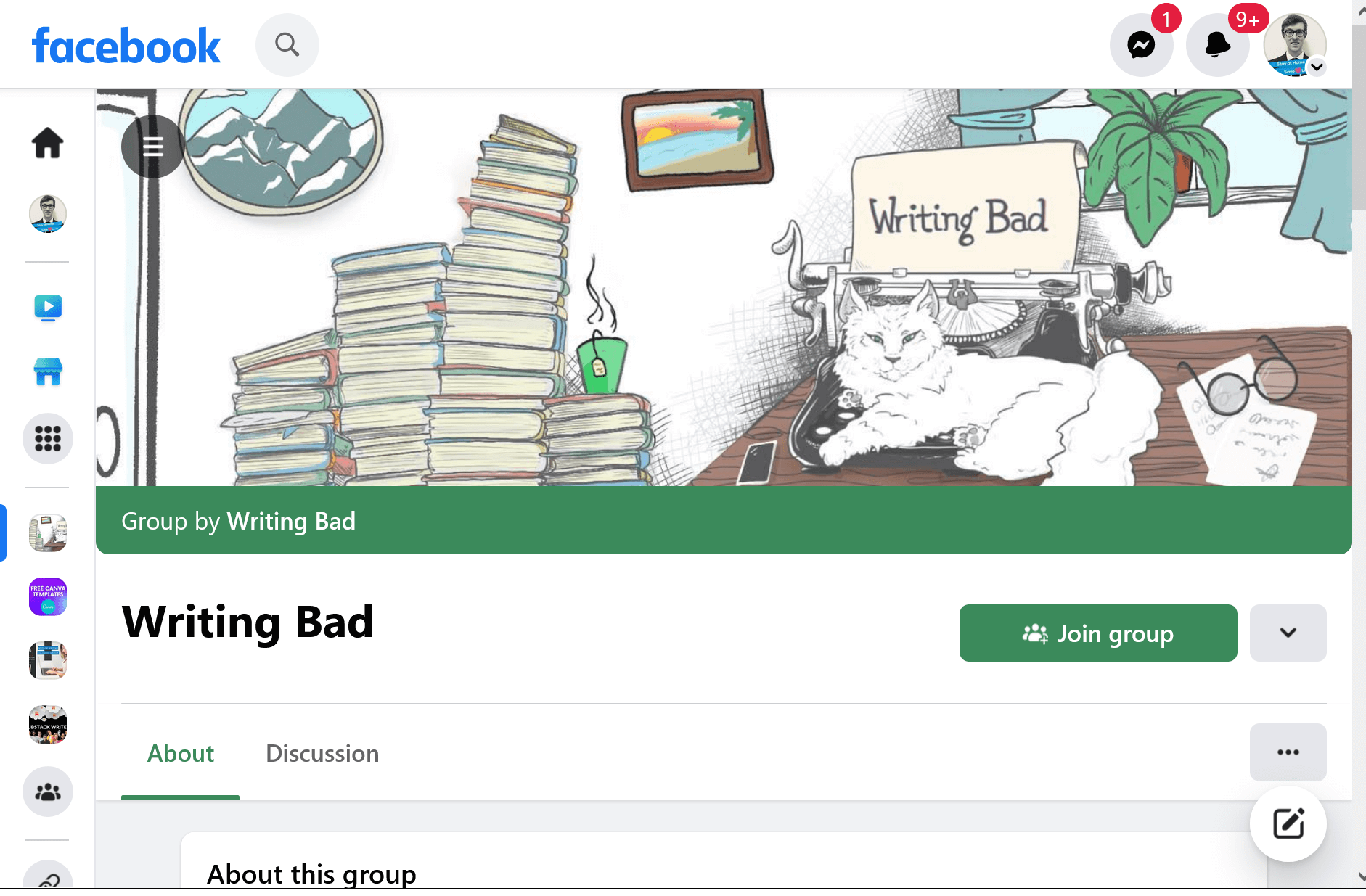 The Writing Bad Facebook group is an entirely judgment-free zone that welcomes writers of all skill levels and experience. The idea is that there is no such thing as "bad writing" – only writing that needs further development. As a result, all feedback must be of a constructive, supportive, and encouraging nature. Some perks for members include:
Getting valuable feedback on your writing

Access to helpful resources and tips

Dedicated, pinned threads for sharing your work

Sharing in writing-related discussions
With almost 14,500 users, Writing Bad is a growing community that ensures members feel safe and welcome to share their writing.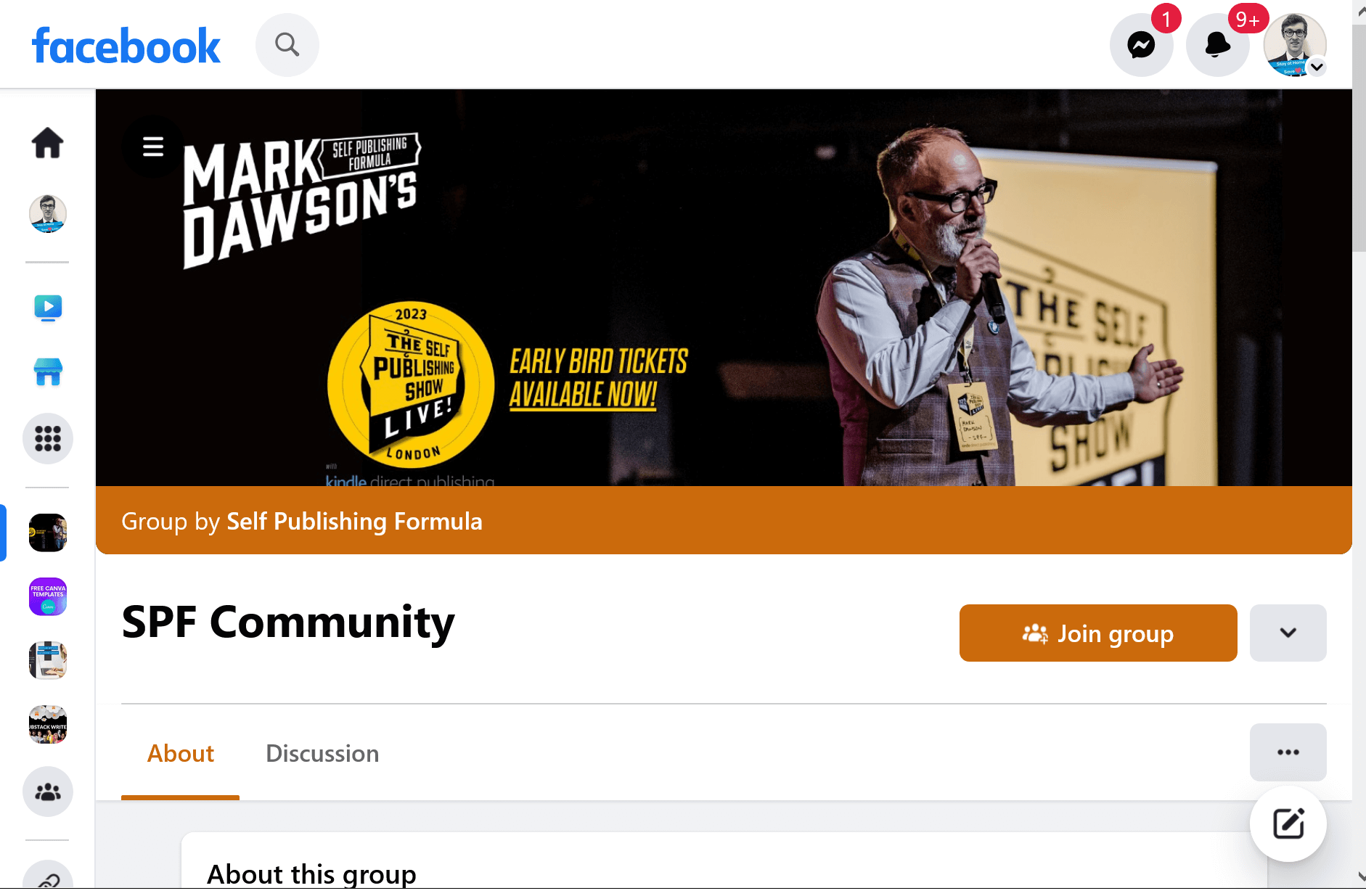 The Self-Publishing Formula (SPF) Community is a Facebook group created specifically for authors and creators who want to stay on top of everything self-publishing. Its 27,000 members have access to a bevy of information and resources covering how to make the most of the self-publishing industry and become successful. You can get access to:
Help on how to market your work as a self-publisher

Guidance on how to become a self-publisher

Self-publishing industry trends

Encouragement and feedback

Useful advice from experienced self-publishers
SPF Community also exposes its members to the NanoWriMo and Self-Publishing Launchpad writing challenges. If you decide to join this group, please bear in mind that all forms of promotion and solicitation are strictly prohibited.
Finding the right community to join on Facebook is not always easy. The last thing you want to do is join a group that does not match up with your values or goals as a writer. The list above represents some of the best Facebook groups that can positively impact some aspect of your career as a writer.