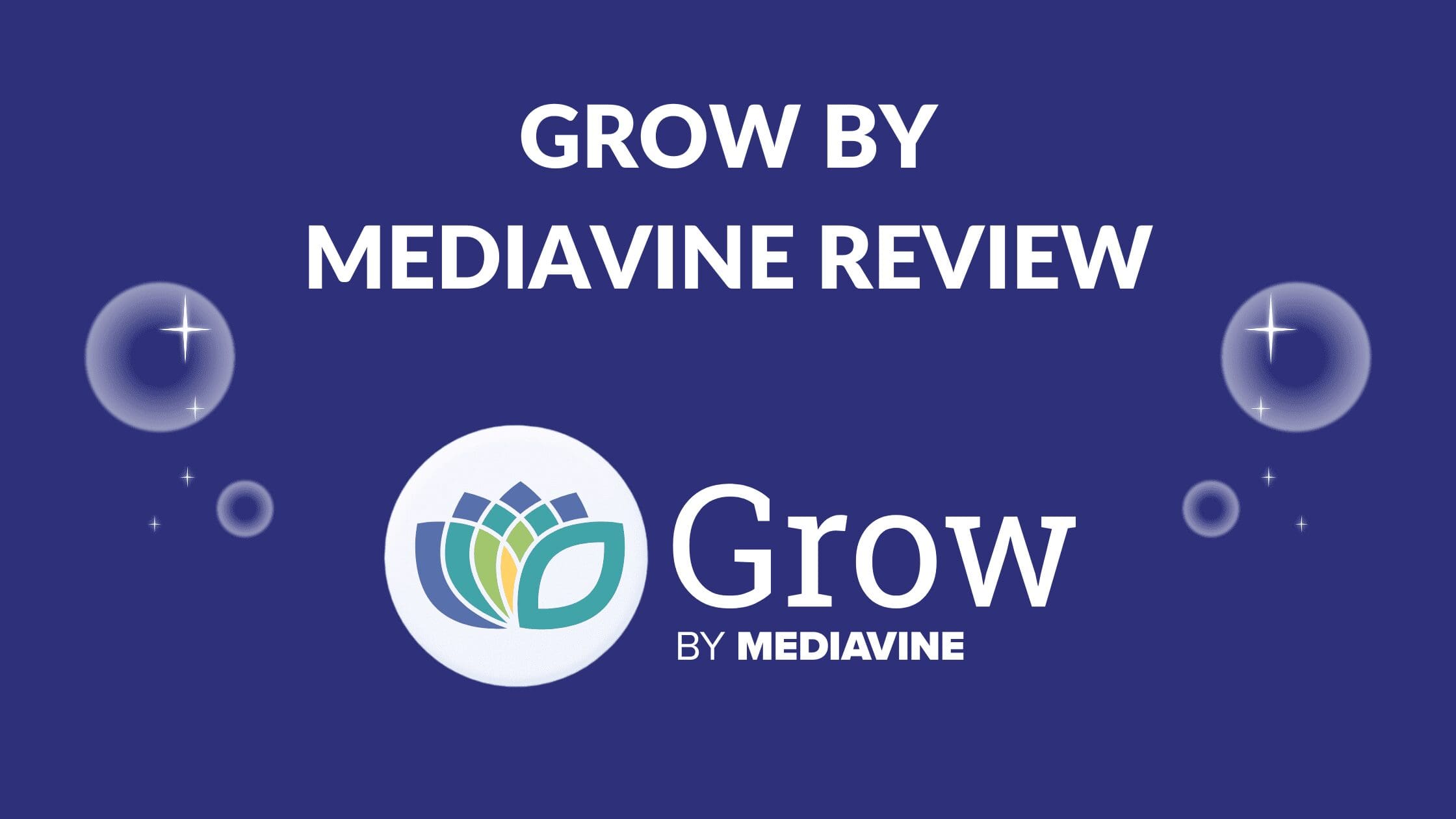 Disclosure: Some of the links below are affiliate links, meaning that at no additional cost to you, I will receive a commission if you click through and make a purchase. Read our full affiliate disclosure here.
So, you are on the lookout for ways to better connect with your audience and increase your revenue earning potential at the same time. A name that is sure to come across the radar of bloggers and other content publishers is Grow by Mediavine.
What is that? In this article, we will look at what Grow is all about and what is on offer, so you can have a decent idea of whether it is worth your time.
First…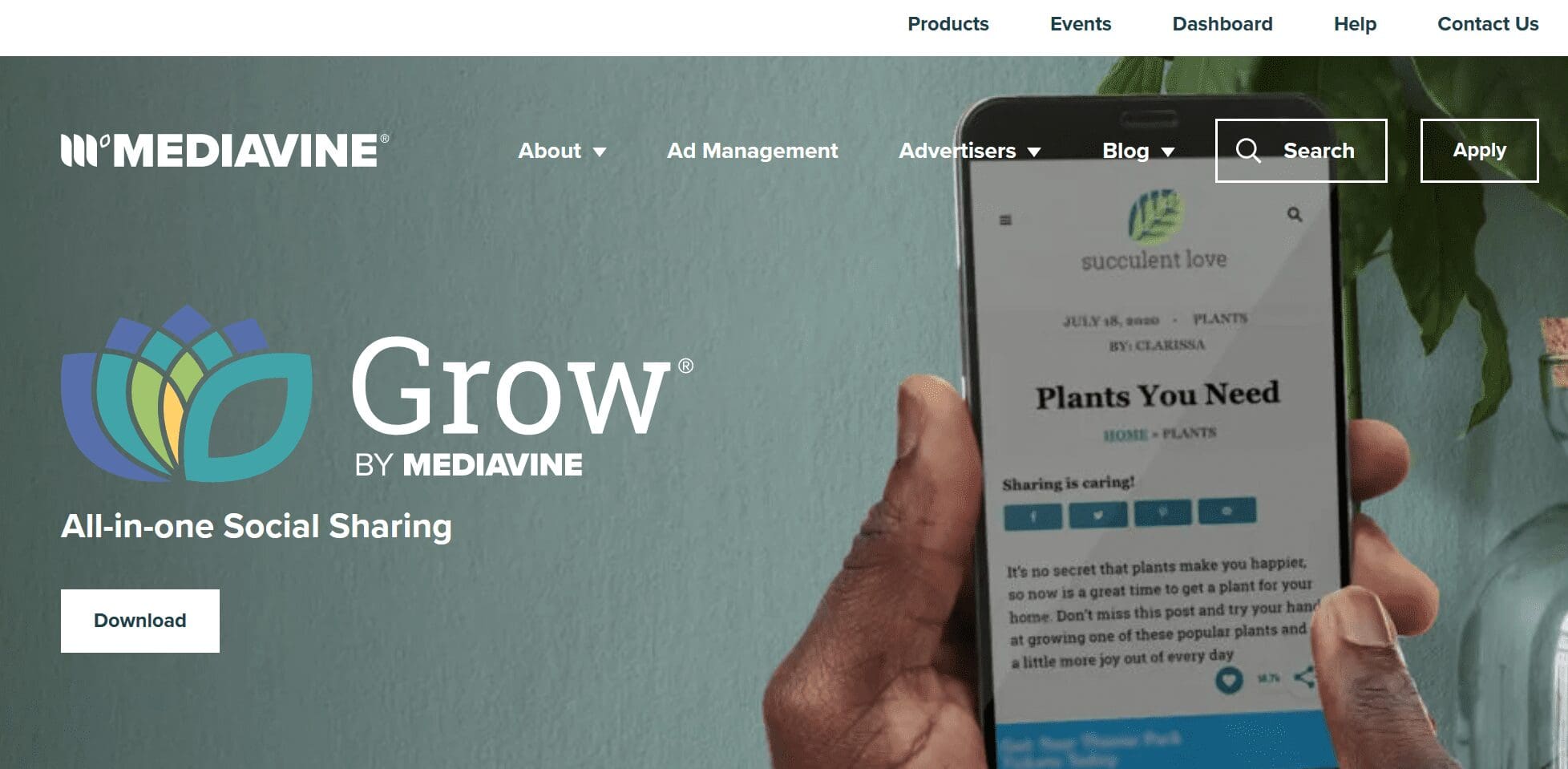 Known previously as Grow.me, Grow is an online bookmarking solution with user-friendly features aimed at pulling more authentic website traffic. It comprises a full-stack user engagement suite designed to help bloggers and other independent publishers build more meaningful connections with their readers.
Owned by Mediavine, Grow has been in beta mode for over a year and is constantly being improved through feedback received from users. One of the functions setting Grow apart from other publishing solutions is the fact that it uses first-party data technology (instead of intrusive third-party cookies) to encourage readers to join your blog or website, save content they like, and further share it with their own personal networks.
With Grow, users can easily find content relevant to their unique needs by using the platform's search function, which is backed by machine learning. In addition, readers can use a single account to access, save, and share content across any blog or website within the Mediavine network.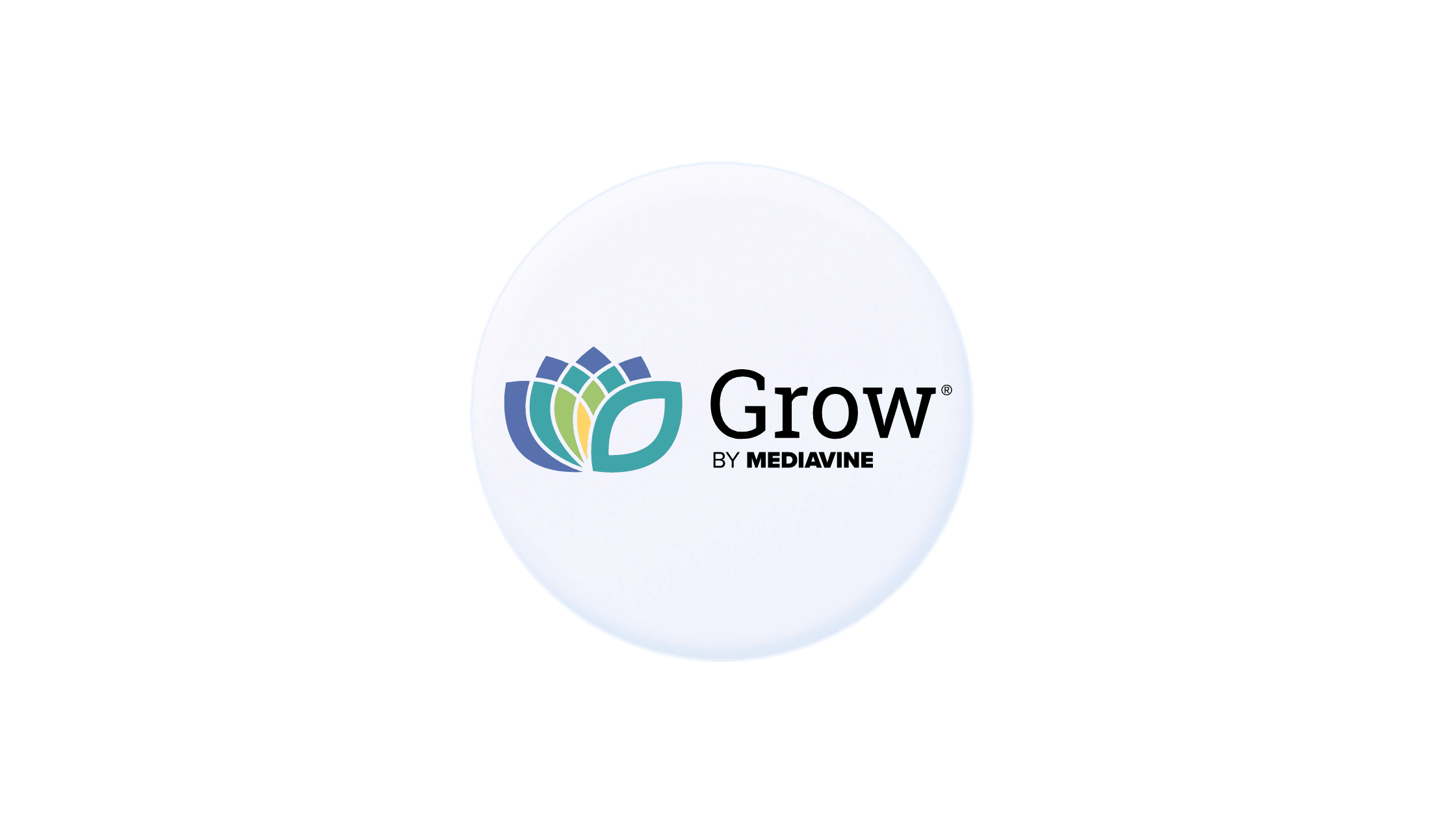 Grow facilitates the collection of first-party data when readers create/login to their Grow accounts. This means bloggers, in particular, can derive more authenticated traffic for their content (since users will automatically, and knowingly, share their first-party data upon signing up for a Grow account).
Why is this important for independent content creators? Having more authenticated traffic for your blog or website can lead to increased earnings through higher ad revenues. It is also a transparent way to receive consent from readers for them to be shown personalized content and ads while browsing your blog.
At the same time, your readers will receive an overall better user experience when navigating your site. The more comfortable the user experience, the higher the likelihood that readers will want to engage with your content by sharing and saving your posts. Readers may also benefit from being able to unlock gated content, simply by having a Grow account.

Grow is currently only available to publishers who are part of the Mediavine Ad Management Network. However, there are plans to roll out the tool's features to users on the outside. If you are already a Mediavine publisher or plan to join, using the platform involves a few simple steps:
Sign into your Mediavine dashboard

Locate the Grow option at the top of the page

Click on the toggle to enable Grow

Click "Save Settings"

Start configuring the Grow widget from right within your dashboard
Speaking of configuration, the settings in your dashboard allow you to customize the Grow widget to a significant degree. You can, for example, change the appearance, as well as arrange the layout to better accommodate your user preferences. Some of the customization options include:
Changing the background and icon colors by typing in the hex code for the desired color

Setting alignment for preferred widget position on the screen (left or right)

Adjusting vertical and horizontal offset

Disabling the Grow widget on selected pages (requires copying and pasting a bit of HTML code)

Setting specific social networks that should be displayed in your Grow widget

Adjusting social share and bookmark counter (enable or disable) as needed. Please note that you need to have a Grow Social or Pro account in order to change this.

Enabling global share count display based on a minimum value of bookmarks or shares

Enabling Grow Search or integration with the native search box of your blog or website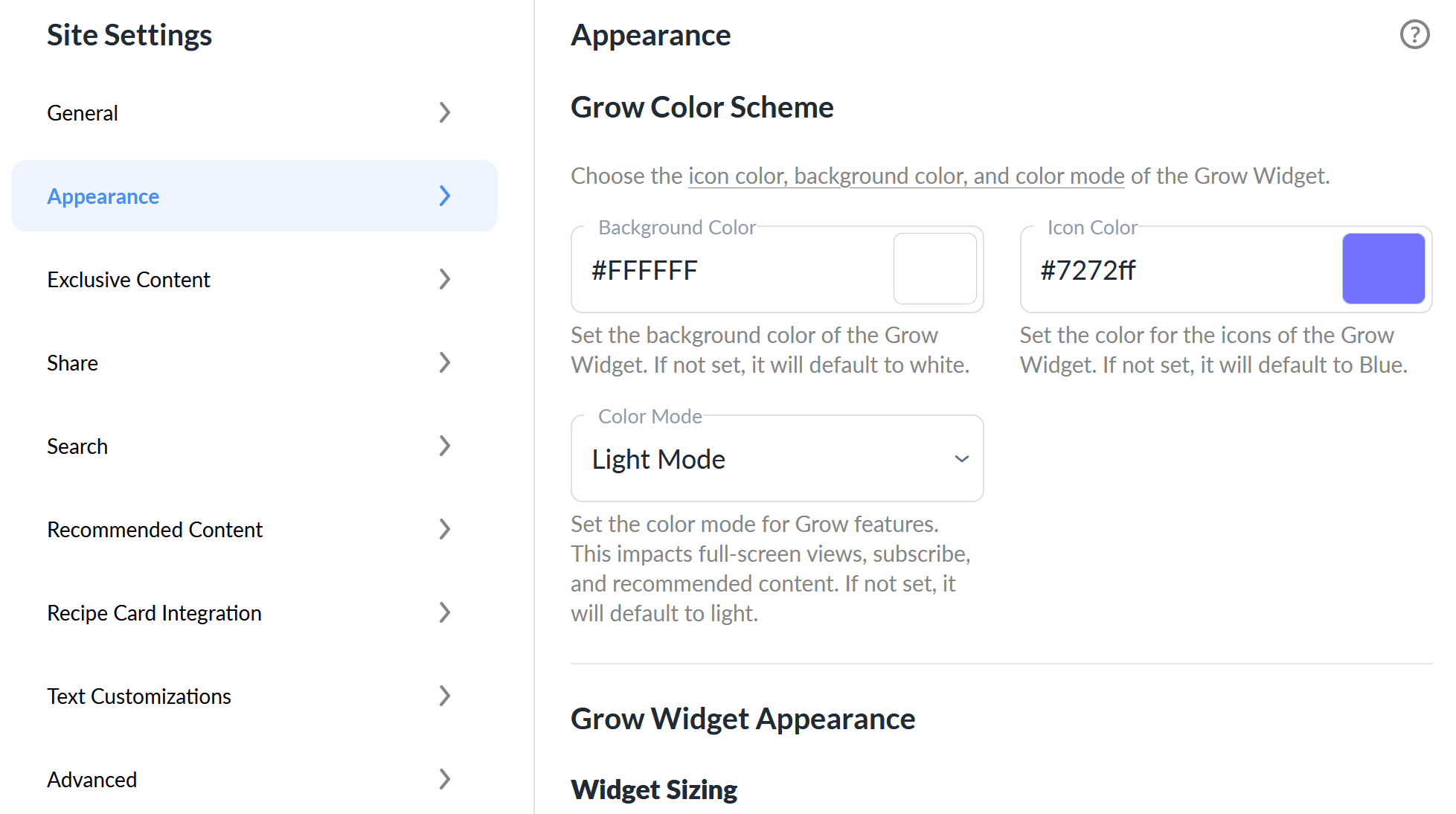 Now that you have an idea about what Grow is and how you can get started with using it, let's discuss some of the top features of the platform.
Content recommendation: As a user engagement tool, Grow helps you get closer to readers by recommending content that they are likely to find useful. Because the tool uses machine learning to understand user behavior and preferences, readers will automatically receive an optimized browsing experience.
As Grow gets better at learning your readers' preferences through their previous post clicks, shares, and favorites, the recommendations will get more accurate. This can lead to visitors spending more time on your blog. The more time people spend on your site, the greater the chance of clicking on monetized content, such as ads, which can lead to increased earnings.
Grow Search: As mentioned, Grow offers two search functionalities – one from within the Grow widget and the other from the native search function on your website. Readers do not have to be logged into Grow in order to use any of the two search functions.
Using either search option will allow readers to locate corresponding posts and other content. They can easily click to open any of the results that show up, as well as bookmark or share the content directly from the search results page.
Grow Subscribe and Spotlight: This is highly important in the quest to build mutually beneficial relationships with readers and fellow content creators. The Spotlight aspect involves the use of content-specific call-to-action messages that are almost three times more likely to generate conversions than regular CTAs. As such, you will be able to start growing your reader base and generate additional traffic simultaneously.
With the Grow Subscribe option, you can encourage readers to sign up for your email newsletter and create their Grow accounts. The main point of getting users to sign up for Grow is to keep collecting first-party data, so you can serve more personalized content that will be welcomed by each reader. In addition, Grow is integrated with Zapier, which allows you to connect the app to your email service provider and automatically add new subscribers to your email list.
Social sharing: When readers find blog posts that they like, they often go on to share them to their own social media pages. This can lead to more eyes viewing your content, which may also increase your revenues.
Grow permits sharing to the most popular social media platforms, including Facebook, Twitter, and Pinterest. What's more, it is easy for anyone to share on social media because they just need to click on the Grow icon and then select the appropriate platform. Social sharing is even more impactful for users on the Grow Social Pro plan, as this would allow you to keep tabs on the metrics from all your social media activity on top of your Grow "favorites" count.
Save content: If you are looking to further increase engagement among your readers, making it easy for them to save their favorite posts can help with that. In that regard, Grow offers a Create Recipe Card save button (for the Create WordPress plugin) and a How-to save button. These buttons allow readers to quickly save recipes and "how-to" posts in their bookmarks. They also encourage readers to sign up for Grow, which, again, helps to generate more authenticated traffic.
Once enabled, the card recipe and how-to save buttons appear alongside the print buttons. You can also customize the card style of the Create save buttons. The options include "classy circle" or "dark classy circle," "dark simple square" or "simple square," and "hero image."
According to Mediavine, sites on the network that enable these Grow save buttons have been able to realize tripling of engagement. This is due to an increase in favorites from users, and favorites are the main drivers of Grow signups.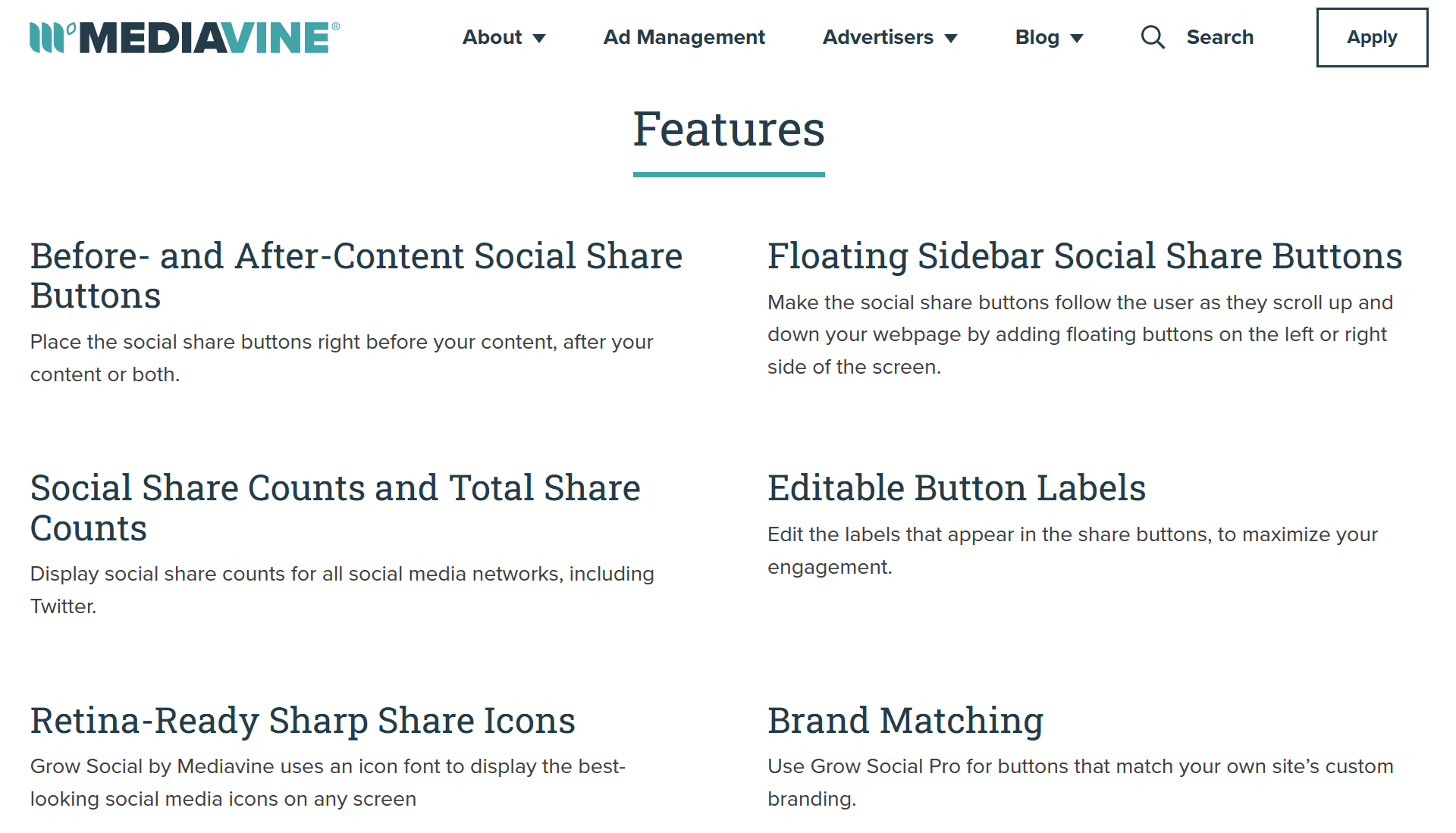 Still wondering if you should get on the Grow train? There are many other tools that you could use to bring in more traffic to your blog and increase engagement among readers. However, Grow offers several unique benefits that will enhance your content and have huge potential to lead to audience growth and more revenues. These include:
Preparing for the end of third-party cookies
With more emphasis being placed on user privacy and security, the era of third-party cookies is slowly being phased out. In fact, the Safari and Firefox browsers no longer support third-party cookies on desktop or mobile devices. Chrome, which is arguably the world's most popular browser, is also expected to end support for third-party cookies in early 2023.
For clarity, cookies are small digital files that embed themselves onto a user's device when they visit a website or interact with ads on the internet. They follow user activity and behavior while collecting and storing data about the user.
This data is often used by companies to create programmatic ads that will target consumers that meet certain criteria. Over the years, media corporations such as Google and Facebook have faced backlash over privacy concerns surrounding the use of cookies, which is why the technology is being abandoned.
Grow is built on Mediavine's Consent Management Platform and other privacy-centric technologies, which allow consumers to have more control over how their data is captured and used. This prioritization of first-party over third-party data is seen to be more beneficial for all involved.
Advertising publishers are, for instance, able to serve more relevant content to their audiences and build more meaningful relationships. Mediavine has indicated that it's a more sustainable and reliable advertising model that will likely lead to a revenue boost for content creators.
Also, the platform notes that large publishers have already been making use of first-party data. Through Grow, they are giving the same tools to all publishers, regardless of size.
Cross-device and cross-website compatibility
Grow runs on all kinds of devices, whether desktop, mobile, Android, or iOS. With all this flexibility, running Grow does not put any pressure on website performance or speed. Unlike many plugins and third-party tools that often slow down your website, Grow is built on web technology that includes Core Web Vitals and page speed boost to ensure user experience is not sacrificed. 
In addition, once readers create a Grow account, they can use the same credentials to engage with and save posts from any blog or website that is on the Mediavine network.
Ability to track engagement
As an independent content creator, you want to know if your marketing efforts are bearing fruit. With Grow, it is possible to view data on how readers are interacting with the tool's features in relation to your posts. This requires tapping into the Google Analytics events and traffic sources reports for your website.
Mediavine actually offers a Google Analytics template to facilitate this. All you have to do is log in to your Google Analytics account on a desktop device, fetch the template link, and follow the prompt to add your Grow dashboard to your Google Analytics account. Once successfully added, you will be able to view your Grow data by going to the Customization option and then clicking on Dashboard.
Increased Ad Earnings (Exclusive Ad Units)

Using Grow can also lead to increased earnings from your ads.
Mediavine announced on September 19, 2023 that Grow users exclusively could enable an optional ad unit called the Grow Slidebar Ad Unit.
First, you need to enable the sidebar widget in your Grow account (Grow Settings > Recommended Content > Sidebar Widget):

Next, go to your Mediavine account, and enable the ad unit (Settings > Ad Settings > Grow Slidebar).


From their email announcing the feature: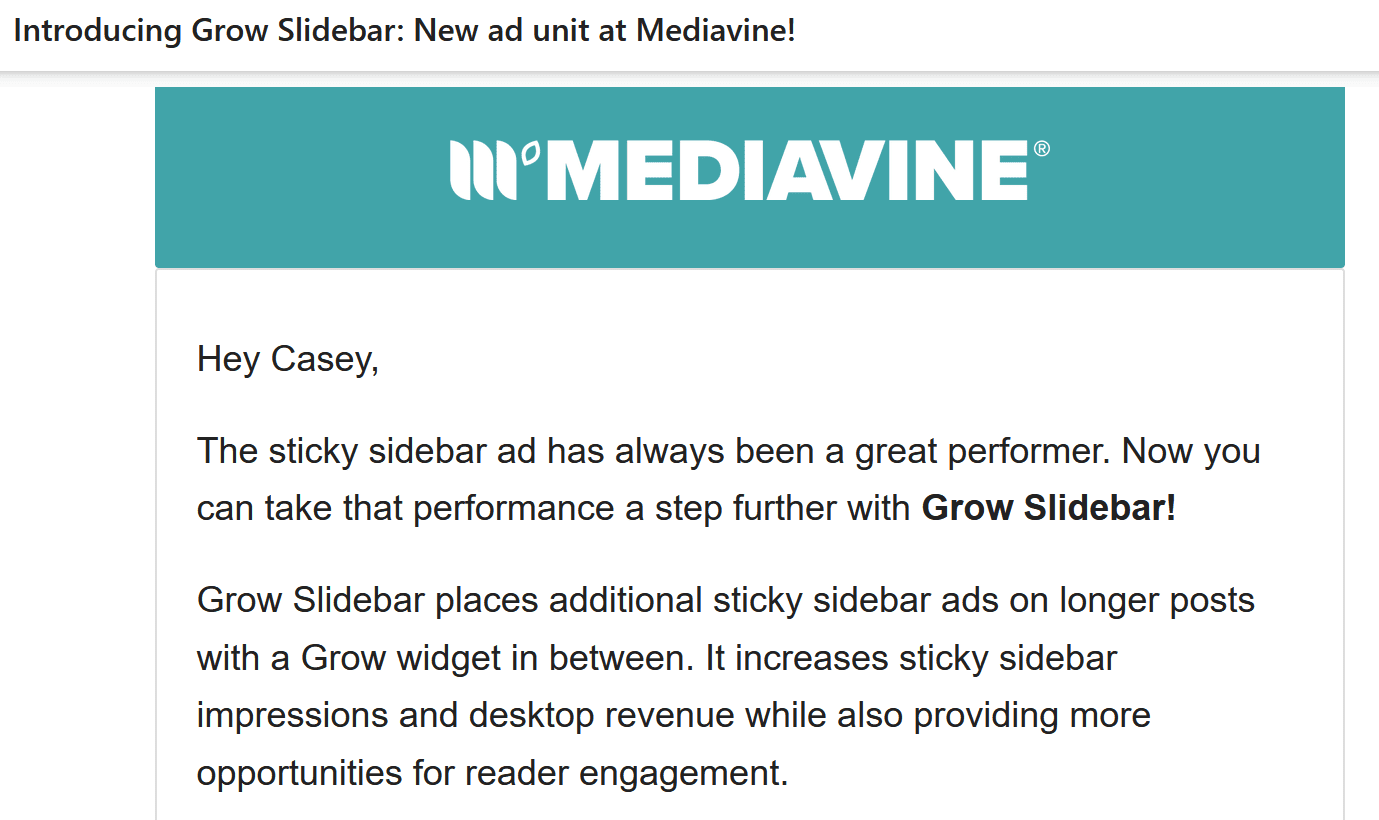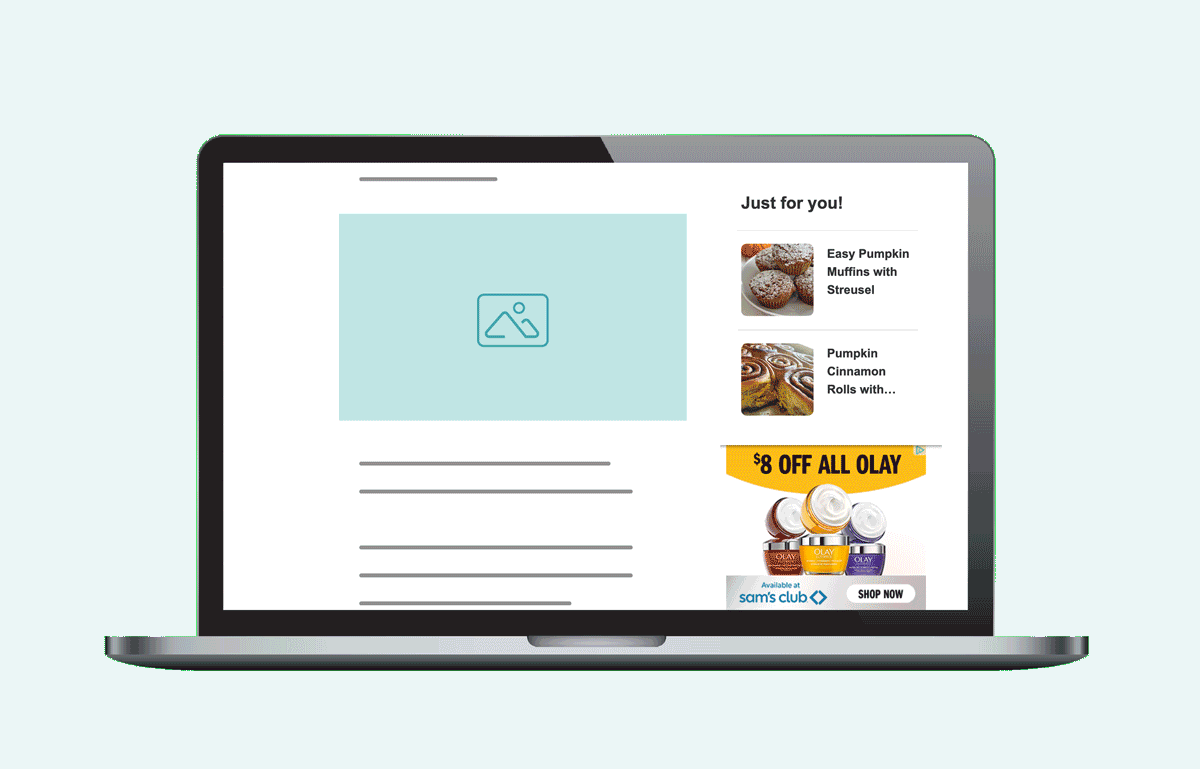 While there are some Grow features that can only be accessed under a paid Grow Social Pro plan, there is no cost otherwise. If you are already locked in with Mediavine, the core features are totally free to use. You can literally go ahead right now and turn on the feature in your Mediavine dashboard without paying a cent. Since Grow is not yet available to the wider online public, Mediavine is still working on a plan for pricing whenever it is rolled out.

With more creators making use of its features, Mediavine-owned Grow has been attracting a lot of attention among bloggers. The tool is designed to help independent publishers give readers a better user experience through first-party data controls while improving their earning potential.
Based on my own use of the tool, Grow is ideal for building a simple email list, collecting first party data, and offering publishers a new way to increase their display ad revue, making it a must try feature!