How to Create an Anonymous Email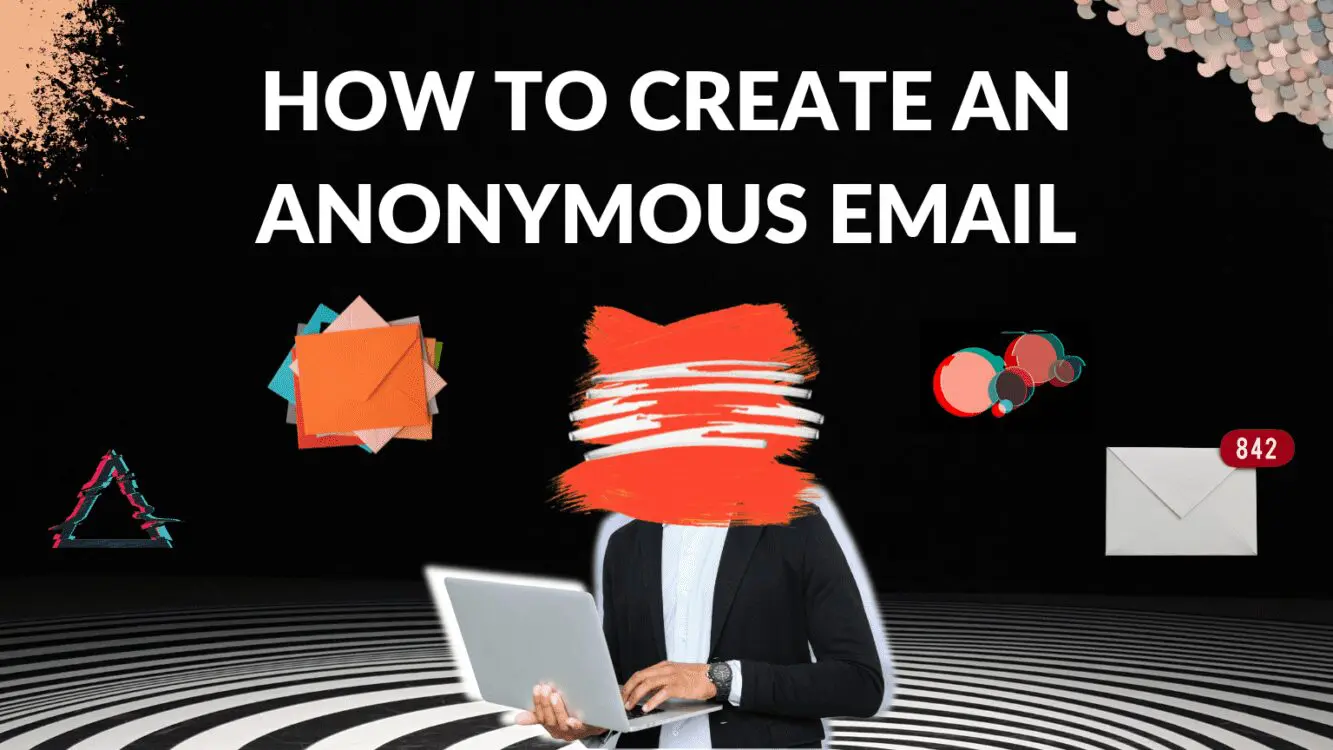 Disclosure: Some of the links below are affiliate links, meaning that at no additional cost to you, I will receive a commission if you click through and make a purchase. For more information, read our full affiliate disclosure here.
Your virtual footprint is constantly being monitored by search engines, marketing sites, social media platforms, and other digital entities. Some of the most used apps automatically track your location, and can view your sensitive files and stored contacts, unless you take the time to manually restrict their access.
There is also the fact that software and people exist with the necessary skills to uncover your digital tracks. Nothing is ever deleted. The more you share online, the easier it is for interested parties to build a profile on you and find out all they need to know. To that end, data breach statistics indicate that at least 11% of internet users fall victim to data theft at some point. This includes stolen credit card information, banking details, and social security credentials.
Another frightening fact is that these data breaches are becoming more prevalent. In 2020, for instance, there was a 51% jump in publicly reported breaches when compared to the previous year. Bear in mind that many security breaches remain unreported, so these figures are likely much higher.
More people are becoming aware of the perils of using the internet. As such, they are taking steps to protect their information and identity. Research figures indicate that 56% of online users have become more questioning of how their data is being accessed – and by whom – and are actively adjusting their privacy settings. But online anonymity is not just about preventing hacks and snooping by corporate giants such as Facebook, Google, etc.

A 50-year-old technology, email is considered old. Yet, it is easily one of the most used forms of online communication. There are approximately four billion email accounts in existence, and that number is expected to reach 4.6 billion by 2025.
A main reason for the popularity of email is that accessing most online services and resources require people to have an email address. This does not only relate to business purposes. People also use their email accounts to transmit personal messages. Many people prefer sending emails over making phone calls.
The thing with email, however, is that it is a form of two-way communication that typically identifies the sender and receiver. In addition, email messages can transmit data such as IP addresses and domain names, as well as server and routing information that can easily be uncovered. Clearly, this is not good for anyone who is trying to hide their identity while online. It becomes necessary to create anonymous email accounts.
Anonymous email refers to electronic mail that attempts to hide the identity of the sender. A real world analogy is getting a letter at the post office that does not bear a return address or the sender's name; only the message it contains.
With an anonymous email account, various technologies are employed to make your email message private, along with any identifiable data that would usually be included. The end result is that any messages sent from the anonymous account remains untraceable to the actual sender.
Why Create an Anonymous Email Account?

Why would anyone want to mask their online identity in the first place? Sure, there are those who have shady reasons such as cyber stalking and conducting other unlawful activities. But there are also perfectly good reasons why someone might need to create an anonymous email account. Here are a few:
For investigative purposes – journalists and their sources when building a case/chasing a sensitive story, for instance.

An employee who wants to discreetly report their boss, co-worker, or influential senior executive for improper conduct or criminal behavior.

To report serious crimes or fraudulent activities (whistleblowing).

When wanting to share sensitive and private information without it being traced back to the sender.

To prevent being tracked when browsing e-commerce websites or social media platforms.

Signing up for services that may not yet be available in your area.
How to Create an Anonymous Email Account

Now that you know some of the reasons why someone might feel the need to set up an anonymous email account, the next question is how to do it.
1. Use False Information

One of the easiest (and often cheapest) ways to attempt creating an anonymous email is to set up a new email address with false credentials. This involves using a fake name, incorrect age and date of birth, as well as wrong physical address.
You can proceed using any of the popular email providers such as Yahoo or Gmail and end up with an email account that bears no resemblance to your true identity. If you try this route, you might also want to proceed using the incognito mode or via a VPN to add an extra layer of security (more on VPNs later).
However, while it is possible to set up an anonymous email using false information and maintain some level of secrecy, there are a number of reasons why this might not be the best option.
For starters, you may be forced to enter additional identifiable information such as a real telephone number or recovery email address. If these are linked to your personal data, they can give up all the details you were trying to mask in the first place.
Of course, you can use a burner phone or a temporary number, but these options are not totally foolproof. A recipient with access to the right tools and financial resources can uncover the identity behind a fake email address and/or burner phone with minimal struggle.
In addition, most of the popular email providers are still able to track your online movements and do a good job of recording your IP address. Some can even detect if you are using a VPN and will prevent you from signing in if they suspect you may be trying to hide your identity.
Moreover, traditional email providers are legally required to honor requests made by law enforcement agencies for users' data. With that said, setting up an email with false credentials may not be the best strategy to pursue if you are trying to send anonymous messages.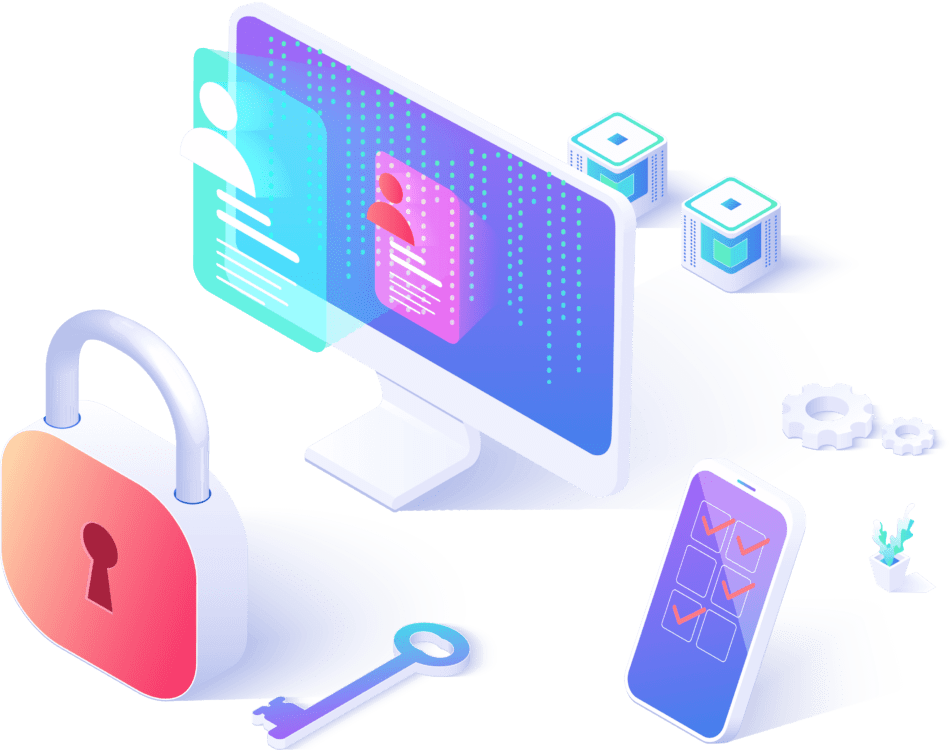 2. Access the Internet Through a Reputable VPN

Most websites use cookies to keep track of your online movements. If you are signed into an email in your browser, these sites also view your email address and then target you with ads on other platforms that are linked to that email address.
That's one reason why, after doing a Google search for a particular item, you will start seeing ads and posts related to that item the next time you log onto Facebook, Instagram, or even YouTube.
If you are annoyed by that kind of thing and want to keep your email and IP address hidden from trackers, it might be a good idea to use a VPN. Creating an anonymous email is less hassling if you set it up while using a reputable VPN service.
But be warned – choosing a VPN that truly gets the job done requires careful thought. Specifically, you want to avoid VPNs that are free. While free VPNs may do the job of anonymizing your browsing traffic, many of them have been known to retain user data, which they then sell to third party websites (defeating the purpose of creating an anonymous email).
To that end, there are several paid VPN services that have a reputation for being high on privacy. A few to consider include:
NordVPN
ExpressVPN
Ivacy
CyberGhost
Hotspot Shield
To enhance anonymity using a VPN, many cybersecurity folks recommend also using the Tor browser. The Tor browser scrambles the IP address of users by bouncing signals across numerous servers. This makes it near-impossible for trackers to uncover identifiable information about a user, such as their location and IP address.
Using a VPN, along with the Tor browser offers far better protection than regular browsing or going the route of a fake email account.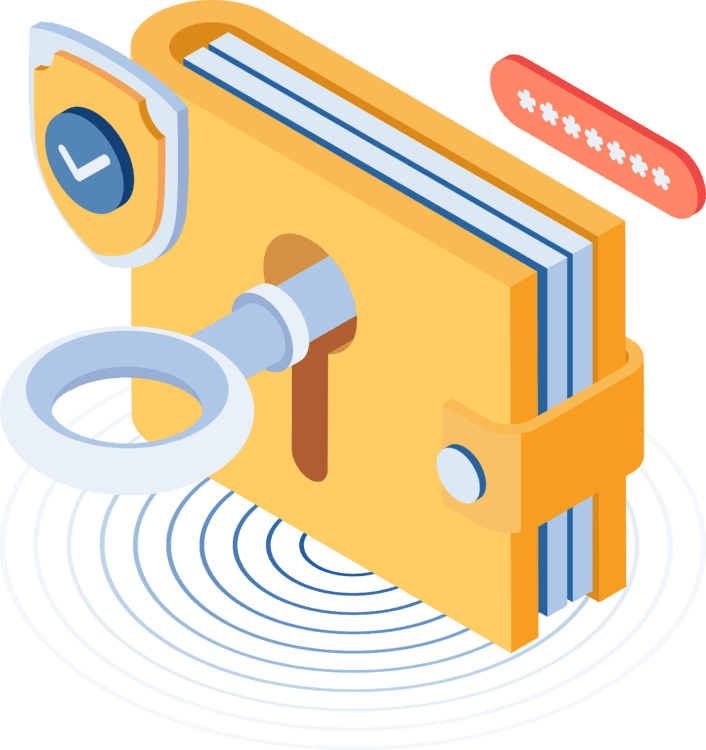 3. Anonymous Email Providers

Truly going invisible on the web often requires a combination of tools and practices rather than a single method. In addition to investing in a VPN and using the Tor browser, you might also consider an email service that significantly limits any ties that can be traced back to you.
Google, Yahoo, and Outlook can be used to send encrypted emails, but they are not known for being strong on privacy. That is where anonymous email providers come in.
There are a number of them around that can help you stay hidden from online trackers and snooping websites. However, they are all not equally secure, so you need to read the fine print to determine which ones offer the best coverage. Below are six of the most well-known solutions that can help you create an anonymous email account worth using.
Guerrilla Mail
Guerrilla Mail has earned its reputation as a secure email service by offering disposable, temporary email addresses that can be created and used for free. Sending an email is as simple as going to the Guerrilla Mail website and hitting the compose button.
You will be assigned a totally anonymous email address that you can edit if you want to. What's more, all emails received are deleted within an hour, even if you never read it. Top features of Guerrilla Mail include:
Totally free, open-source

Disposable email addresses

The ability to scramble your email address

File attachment of up to 150 MB

Ability to customize with your own domain
ProtonMail
ProtonMail is one of the most recognizable names in the world of anonymous email providers. It offers a lot of appealing features for people who want to send totally anonymous emails without worrying that there will be any way to identify the sender.
Anyone can use ProtonMail for free and enjoy perks such as 500 MB data storage and the ability to send as many as 150 messages daily. In addition, individuals and users with more pressing needs can access premium features, including up to 20 GB storage and 1,000 messages daily starting at $4 monthly. ProtonMail's main features include:
Fully encrypted email messages

Disappearing emails

A no-logs policy

Contact import

Free VPN access
Mailfence
Like ProtonMail, Mailfence also offers a free anonymous email service with up to 500 MB storage space. They also offer premium packages starting at 2.50 Euros per month. Mailfence also gives users a robust suite of solutions that aim to keep all email-related tasks anonymous. For instance, you can create a private calendar to discreetly set appointments, store your sensitive documents, and even access advanced support features. Top features include:
End to end encryption

Two-factor authentication

Digital signatures

OpenPGP keys

Backed by Belgian law
Abine Blur
Worried about giving websites your true email address when signing up for services? Abine Blur offers an email masking feature that sets it apart from many anonymous email services. You can also mask your credit card and even mask your phone number (premium version only). In fact, this browser add-on tool is more like an online anonymity assistant with features such as:
Password manager

Credit card masker

Tracker blocking

Signup form autofill

Backup and sync across devices
AnonAddy
Like Guerilla Mail, AnonAddy is predominantly an email alias generator. It is an open source tool that allows you to create unlimited email address aliases for free. It allows you to easily manage your email aliases that can be linked directly to your real inbox but without anyone being able to uncover your actual email address. Top features of AnonAddy:
No messages stored

Unlimited number of aliases or up to 20 shared domain aliases

Browser extension

Support for custom domain name (premium version)
Anonymous Email
Anonymous Email calls itself "the most secure mailer." Whether that is true or not, the anonymous email service is one of the simplest and most efficient tools of its kind. It offers a simple interface that lets you send emails to anyone without having to register. This is an extra layer of anonymity since you don't have to share any details about yourself with Anonymous Email.
What's more, you can access this basic service totally free. One drawback with this option is that emails are sent with the Anonymous Email watermark. Going premium allows you to remove this watermark, as well as access advanced features such as:
Sending emails with attachments

Real-time email open tracking

Custom SMTP support

Define sender address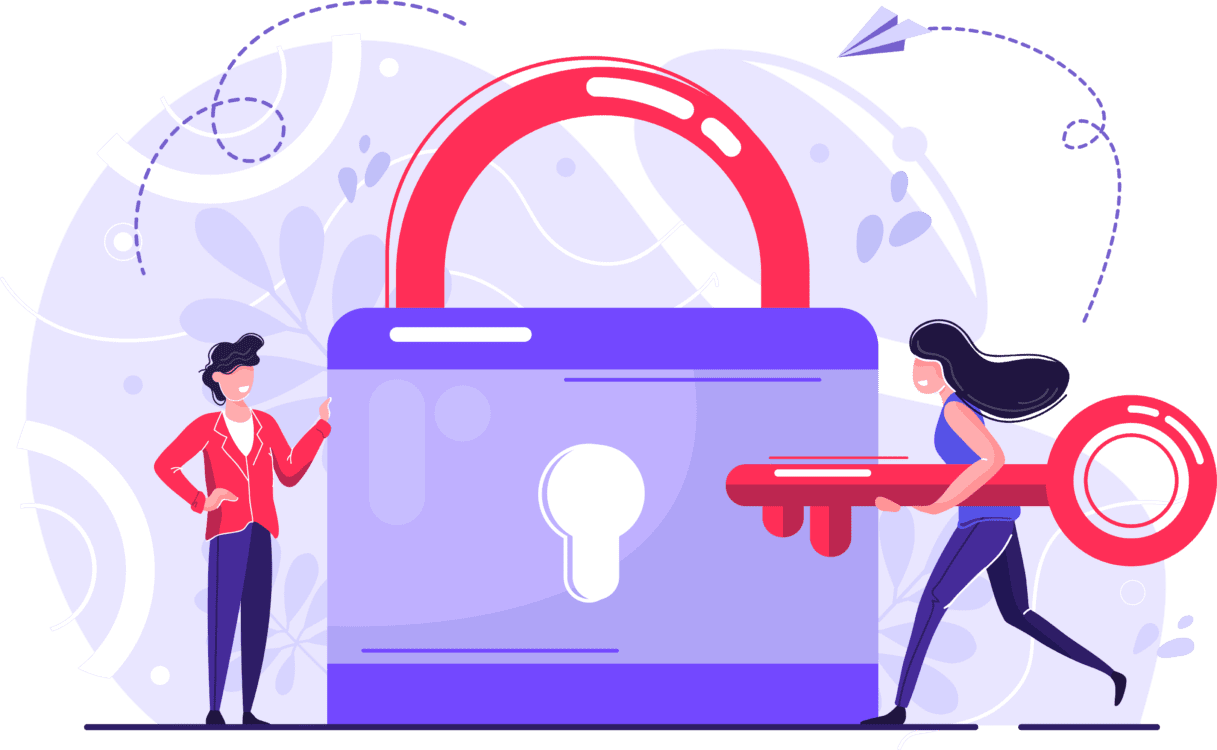 Achieving anonymity online feels like an almost impossible concept. No anonymous email solution is 100% secure. The Tor browser, for example, has been linked to cases where users (albeit with questionable characters) were uncovered for prosecution.
But with careful research and planning, it is possible to maintain some amount of obscurity using one or more of the above solutions for anonymous email accounts.