What Are the Best Anonymous Blogging Platforms?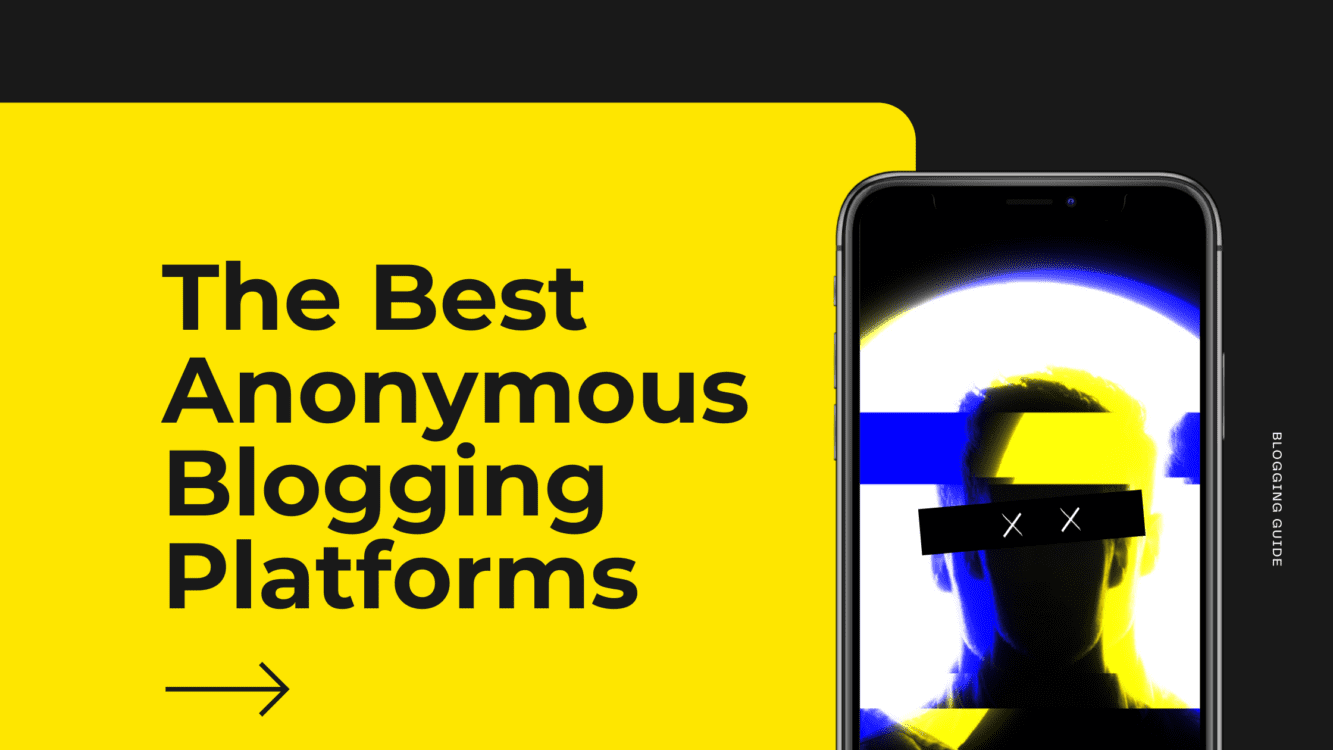 Disclosure: Some of the links below are affiliate links, meaning that at no additional cost to you, I will receive a commission if you click through and make a purchase. For more information, read our full affiliate disclosure here.
For many writers, the primary purpose of blogging is to build a personal brand. You may focus on ways to maintain some degree of privacy as a blogger, but you are still linking your identity to content that you post online.
However, in an increasingly polarized political environment, and among the outright assault on privacy by social media companies, many writers are looking for anonymous blogging platforms.
And while taking measures to maintain your privacy as a blogger are sufficient for some, others are looking for the best blogging platforms, which are designed to keep your identity a secret.
Below is a list of the best anonymous blogging platforms.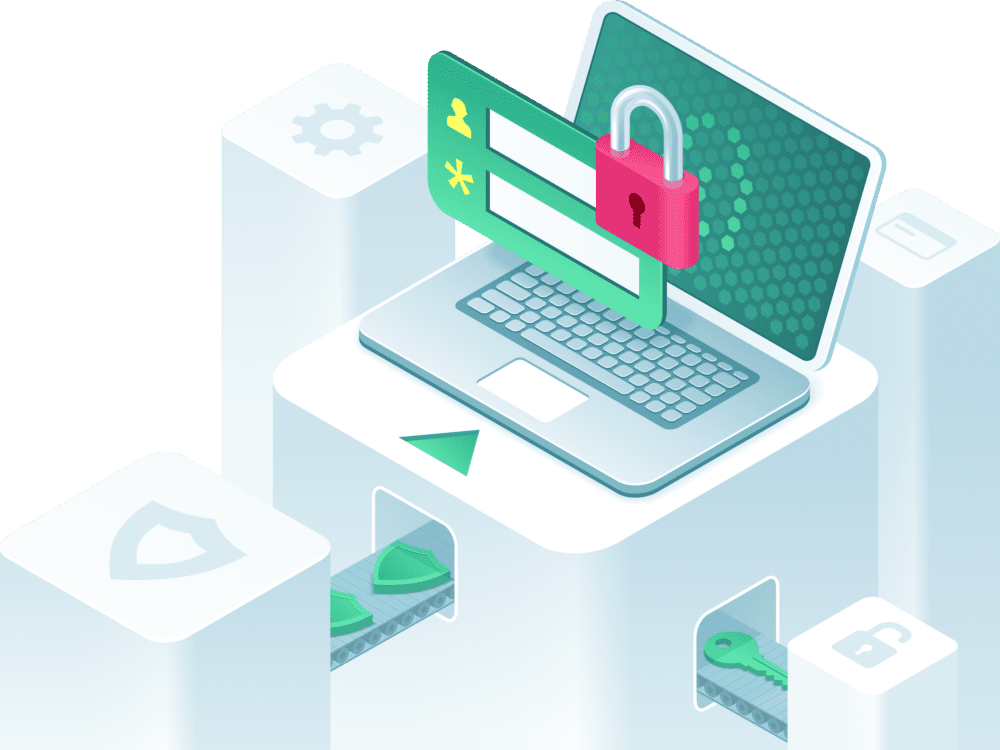 1. Telegra.ph
Telegram has a blogging platform to go along with its popular messaging app, called Telegraph. Telegraph offers fast publishing and anonymous posting — users are not required to register an account or sign in through social media.
The app's user interface looks very similar to Medium and allows for easy embeds. In fact the post editor built-in toolbar looks nearly identical.
You can embed multiple images, Videos from YouTube or Vimeo, and social media snippets from platforms like Twitter.
Publication is instantaneous upon hitting "publish." Posts are shareable on social media platforms but are designed to work best on Telegram's new Instant View layout, which works similarly to Facebook's Instant Articles feature.
The simplicity and speed of Telegraph are not without its downsides. The lack of user history means that if you accidentally delete the link to your published post, it would be very difficult to track down.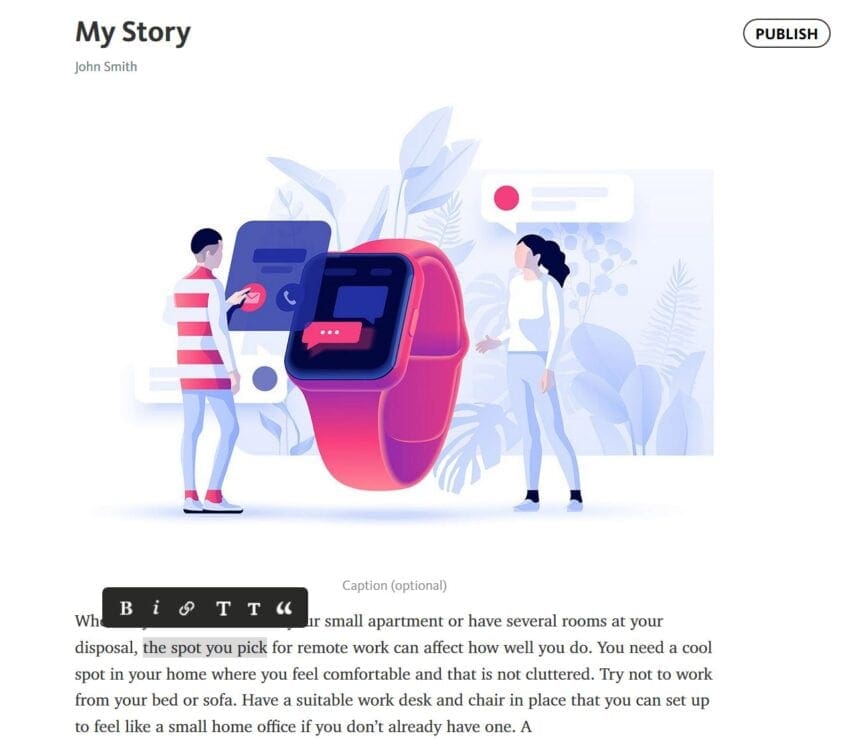 2. Write.as
Write.as is a no-frills, distraction free platform for writers who want to write and publish their content without any hassle. It offers uncomplicated features and tools geared towards encouraging the basic act of writing.
Users can write anonymously or set up a profile to create a variety of content, including short blog post or detailed reports. The author can choose to keep their work from the world on Write.as, share the direct link with friends, or publish it on other platforms.
The company's philosophy stems from making digital expression accessible to everyone and providing better online privacy to encourage and protect creativity and collaboration.
The business also has strong ethical commitments. Indeed, the founder believes that everyone should be able to access a safe and efficient writing platform to share their content with avid and passionate readers without having to pay an exorbitant price for it. This digital tool was, therefore, created to encourage writing ecosystems to freely grow and thrive.
No sign-ups
One of the best things about Write.as is that you don't need to sign up and therefore enter your personal information to use it. Thanks to this unique tool, you can now publish and share notes or blogs without having to provide your email address or name. The platform doesn't log your IP address either so it's truly anonymous.
Private blogs
On the platform, blogs are not indexed automatically and are private by default. You can, of course, choose to share your blogs and have your blogs indexed but if privacy is a concern you don't have to.
The fact that you can control the level of privacy regarding your data is a unique feature Write.as has nailed. This creative digital tool is genuinely a safe, privacy-centric writing platform. Moreover, you can export all of your content at any time so Write.as doesn't hold it unless you want them too.
Ad-free
Nothing is more annoying to a reader or writer than a clunky blog post or article cluttered with ads. Write.as is a minimalist interface strictly ad and content marketing free so that you don't get distracted while you're creating and neither do your readers. The distraction-free feature makes it an incredibly immersive publishing platform.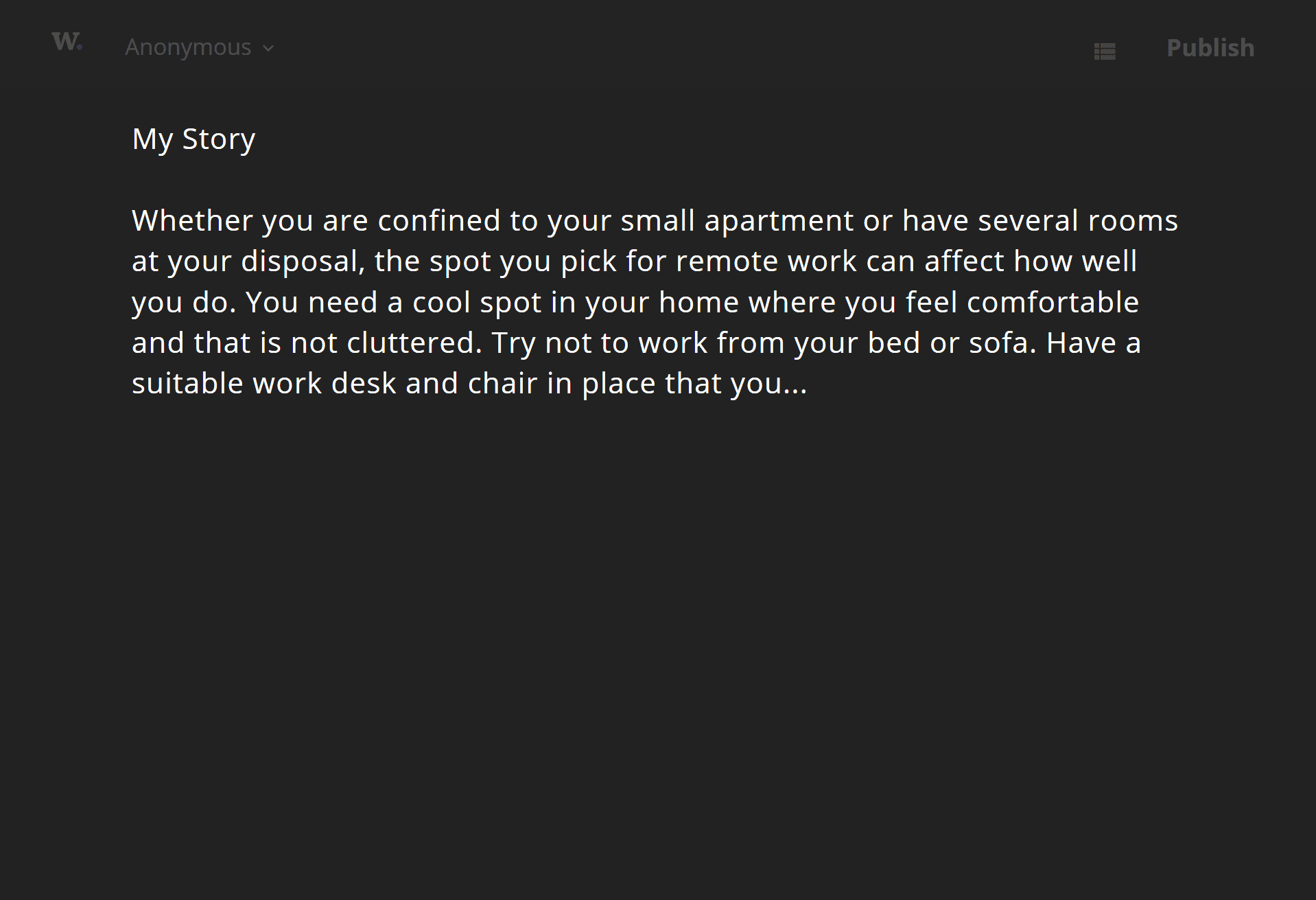 3. TXT.FYI
Write something, hit publish, and it's live. That's the promise of TXT.FYI.
There's no tracking, ad-tech, webfonts, analytics, javascript, cookies, databases, user accounts, comments, friending, likes, follower counts or other quantifiers of social capital. The only practical way for anyone to find out about a posting is if the author links to it elsewhere.
But it is legible, no-nonsense static hypertext, good for short stories, not-short-enough tweets and adventures and all your numbers station or internet dead drop needs. Here you can scream into the void and know the form of your voice is out there forever.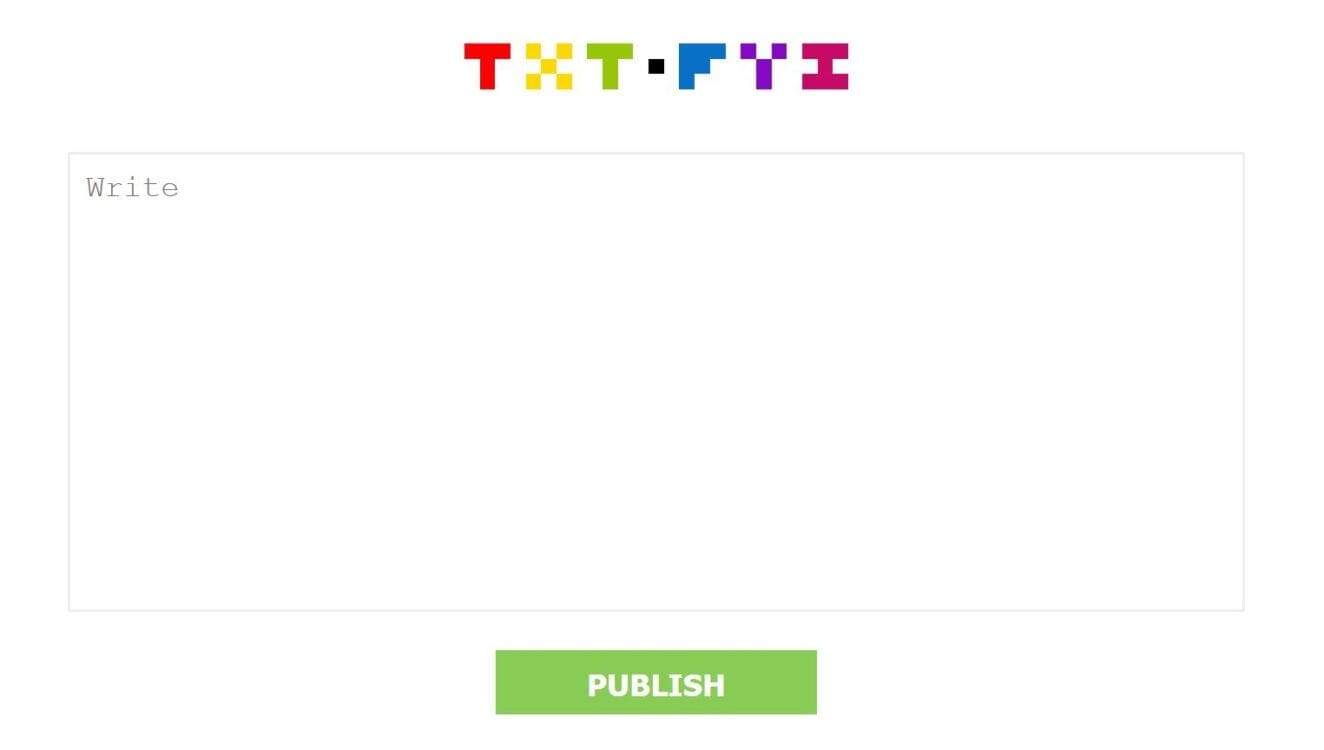 4. Notepin.co
Notepin offers anonymous blogging. If you want to have a unique address where all your posts will be available, that too is possible without signing up.
You can also have a custom domain with it and create a proper blog with Google Analytics integration, and choose from a limited number of themes.
These last features, however, are only offered with its premium plan. The premium plans also comes with some other features:
Email Subscriptions-Allows readers to subscribe to your blog and receive email updates each time you post.
Custom domain with SSL-Connect your own custom domain to your site with SSL support.
SEO customization-Edit the SEO of a blog post to control how it appears in search engines.
Password protection-Restrict access to individual posts or even your whole blog.
Google Analytics-Integrate with Google Analytics and monitor your blog's traffic.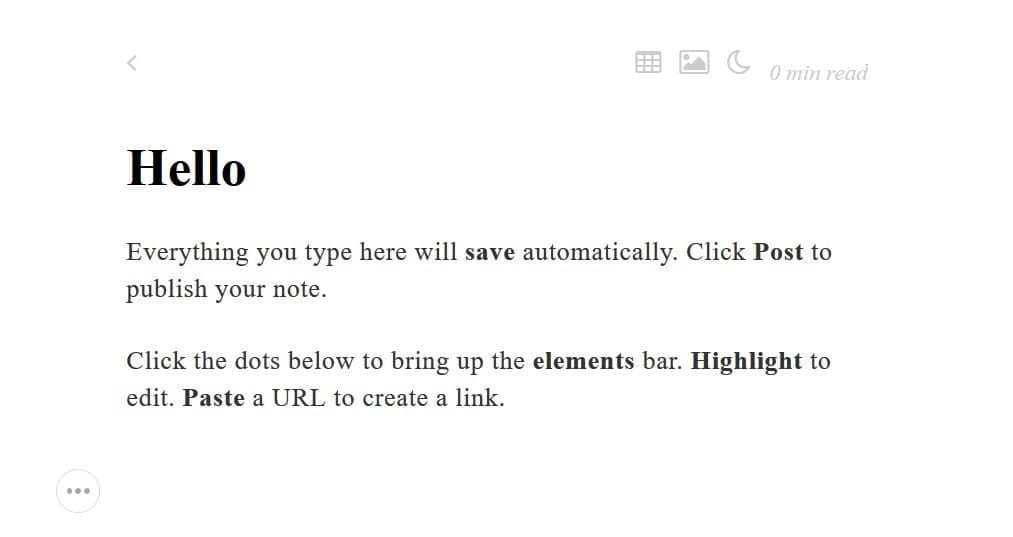 5. WordPress
While the options we talked about here deliver varying levels of privacy and blogger-friendly features, there's really just no competition for what you can accomplish with a good WordPress blog.
All the previous options don't show your blog posts on Google search results, so if you want audience coming from a search engine, WordPress is a go to platform. And the sheer number of useful plugins, including for SEO, just make it a better blogging platform all in all.
What if you could have all the advantages of a proper WordPress blog while still maintaining anonymity? You'll have to jump through some hoops, but it's possible.
WordPress requires you to register with a valid email ID. And if you want to use premium functions, you'll need to set up a payment method, which effectively compromises your anonymity. Thankfully, my tests indicate that WordPress does not blacklist disposable email sites such as temp-mail. It's a bit technical to set one up though.
All you have to do to use WordPress anonymously is register an account with a temp-mail ID as the username or use service like protonmail, avoid Gmail ID. Next, you need to purchase a domain (like example.com) and a host.
Make sure you use a proxy name and most importantly, pay anonymously using bitcoins or cryptocurrency.  This is because anyone on the internet can run a search on a who.is database and find out who's paying for it and get the person name address.
This limits your audience to people who've found your URL through other means (such as you link to it). WordPress blogs, on the other hand, are Google indexed. This means that your anonymous WordPress blog will get much more traffic.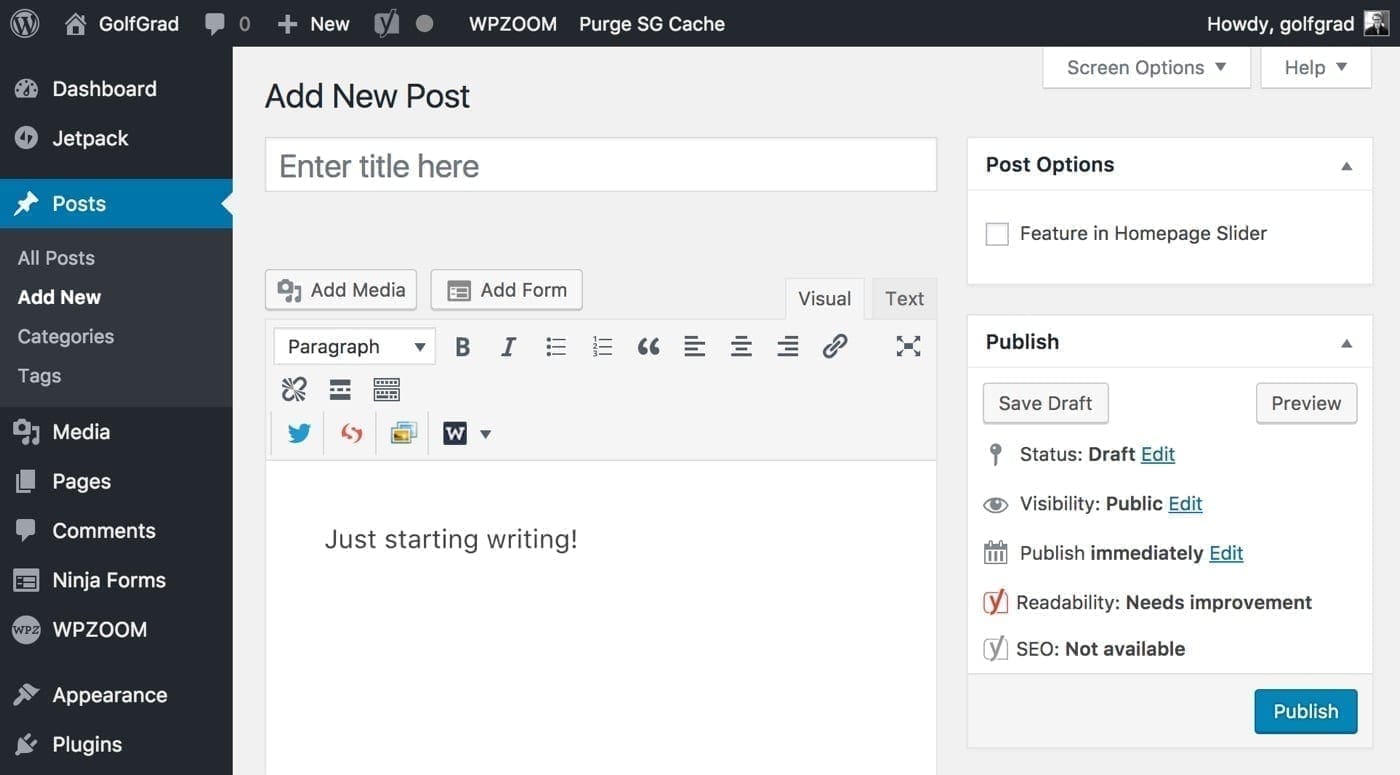 6. Ghost
Similar to WordPress, Ghost is not primarily marketed as an anonymous blogging platform. However, Ghost offers some of the most robust privacy features of all the blogging platforms on this list.
Like WordPress, Ghost should definitely be considered for bloggers who want to run a blog with all the traditional features that make their content discoverable (SEO optimization, custom themes, easy monetization, etc.).
Automatic SSL
Ghost's CLI tool attempts to automatically configure SSL certificates for all new Ghost installs with Let's Encrypt by default. In 2019, Ghost made SSL mandatory for all new installs.
Brute force protection
User login attempts and password reset requests are all limited to 5 per hour per IP.
Encoded tokens everywhere
All user invitation and password reset tokens are base64 encoded with serverside secret. All tokens are always single use and always expire.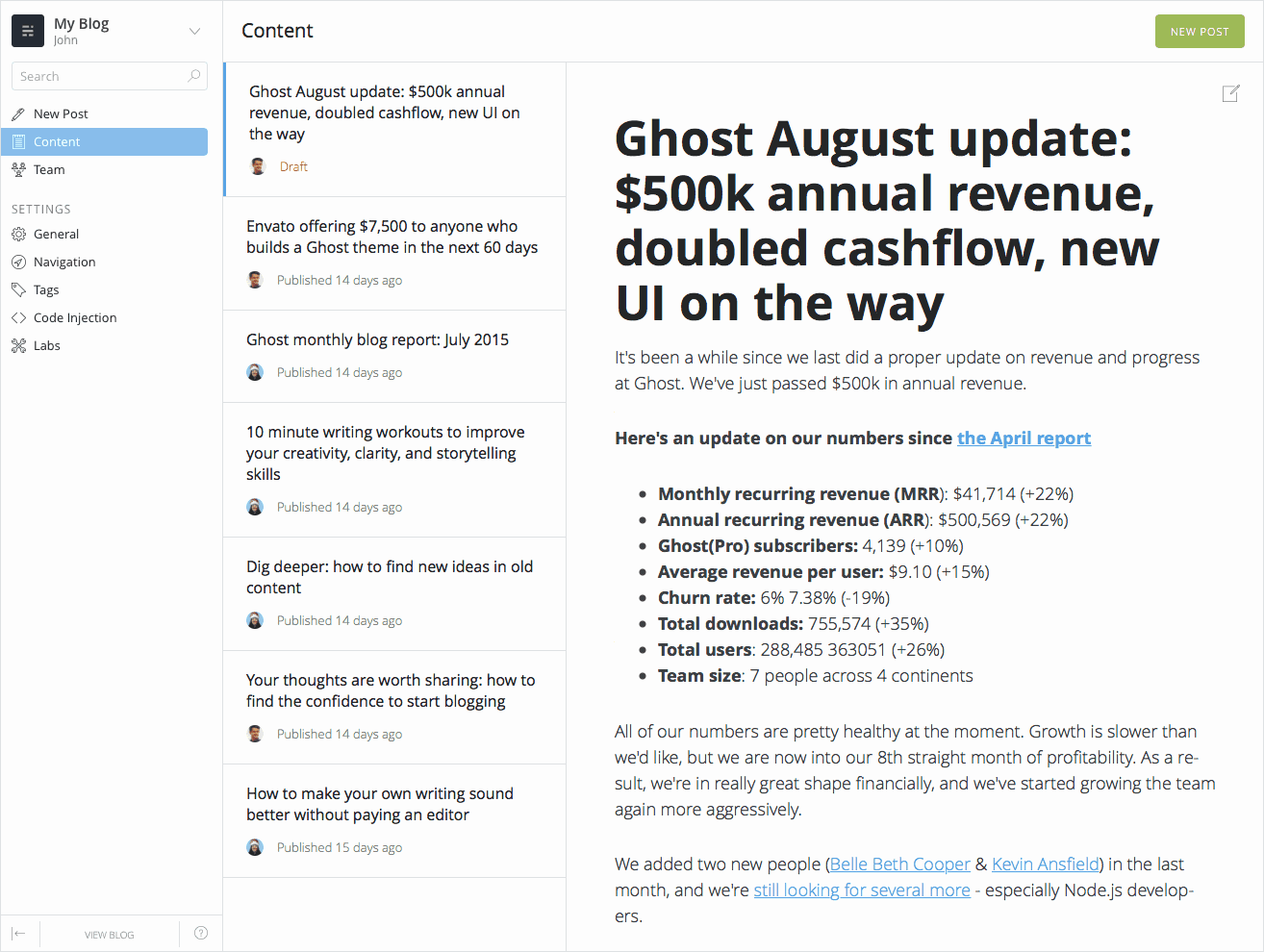 Conclusion
While it is difficult to maintain true anonymity as a blogger, the six platforms in this article all allow bloggers to safely blog with a very high degree of anonymity.