RPM Calendars From Major Ad Networks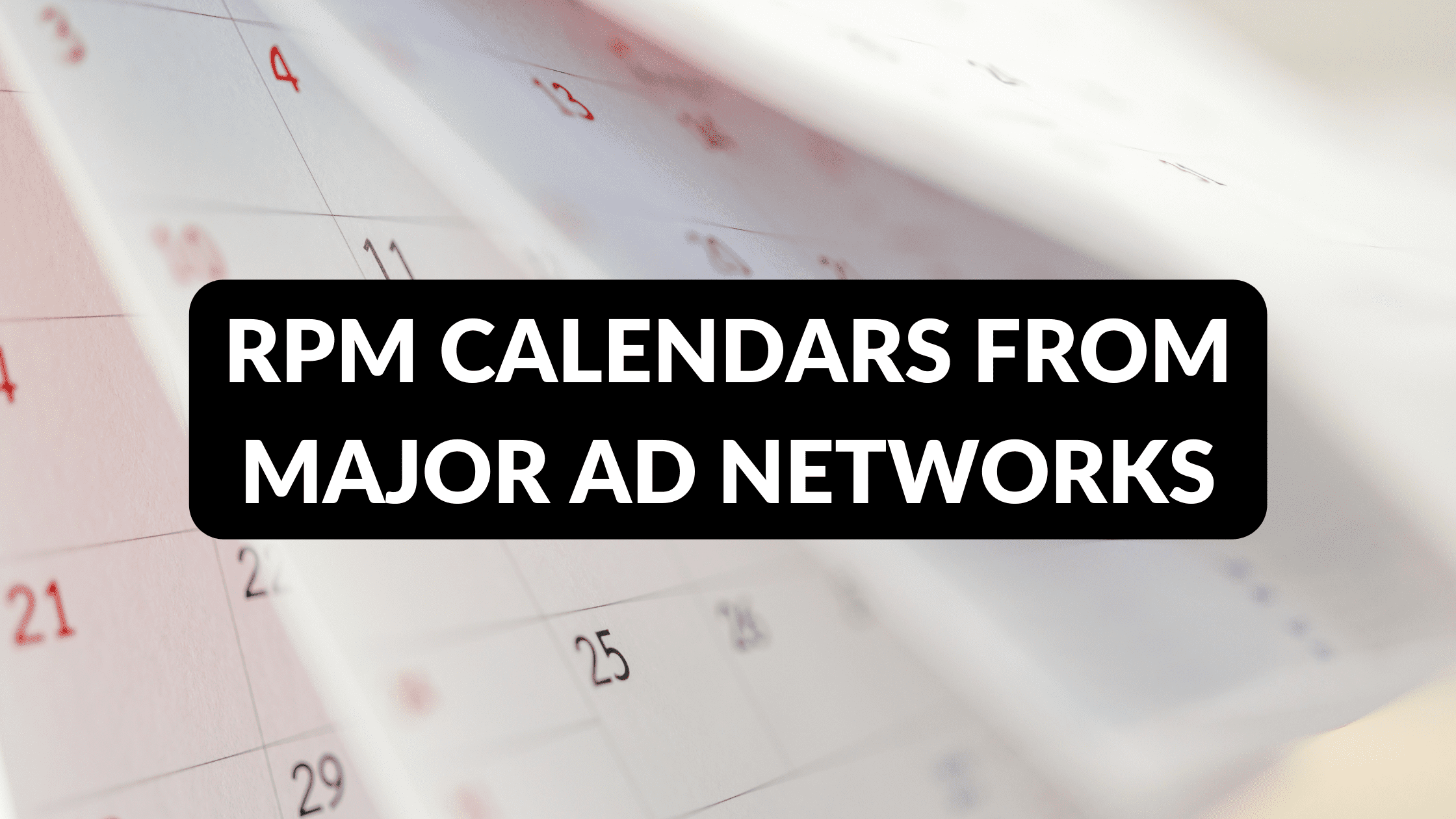 Disclosure: Some of the links below are affiliate links, meaning that at no additional cost to you, I will receive a commission if you click through and make a purchase. Read our full affiliate disclosure here.
So, you've finally done it!
You built a blog that has gained enough traffic to qualify for a premium display ad network.
I guess you can retire and continue to collect your passive income in peace 😉
Well, you could do this, but you've noticed that your blog RPMs have been fluctuating, for seemingly no reason.
But these fluctuations aren't just random blips on your blogging radar. They're impacted by a complex web of factors – seasonal trends, economic ebbs and flows, shifting user behaviors, and elusive algorithms, to name a few.
As bloggers, we're often at the mercy of these variables, playing a game where the rules constantly change.
But fear not! This blog post isn't just about underlining the challenges. It's about turning on the headlights and navigating the winding, bumpy road of fluctuating RPMs with confidence. So let's dive into the deep end and decode the mysteries of RPM together. After all, even if the roller coaster ride of blogging is out of our control, understanding the bends ahead will make the ride a lot smoother.
In addition to helping you understand the factors that affect your blog's RPMs, I've compiled a series of RPM calendars from the top ad networks.
While not perfect in their predictive power, blog RPM calendars are useful projections that can help you better understand and anticipate RPM dips and surges.
Why Do Blog RPMs Fluctuate?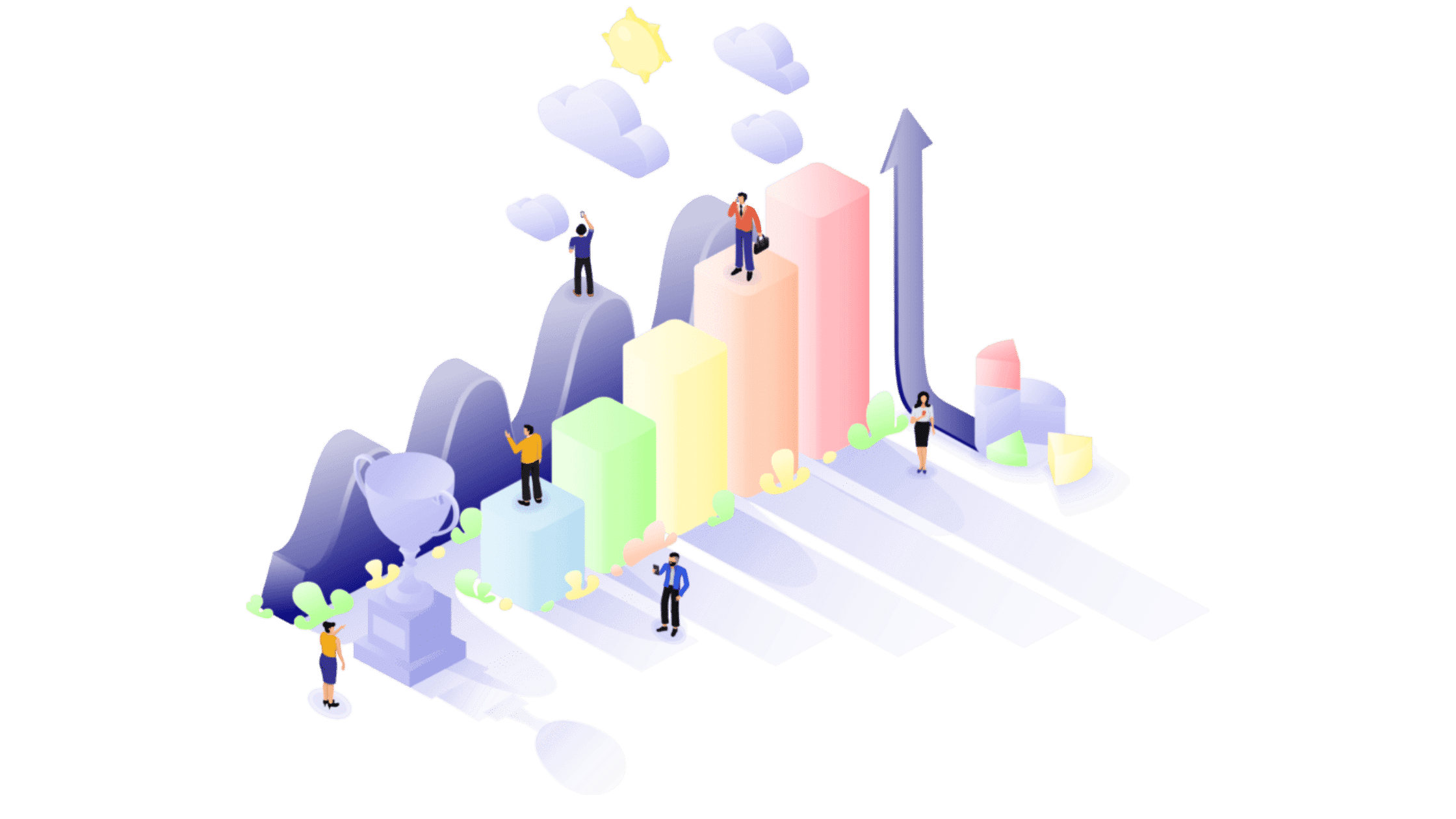 Revenue per Mille (RPM) for display ads can vary throughout the year for several reasons. These variations reflect the complex dynamics of supply and demand in the online advertising marketplace. Here are some key reasons: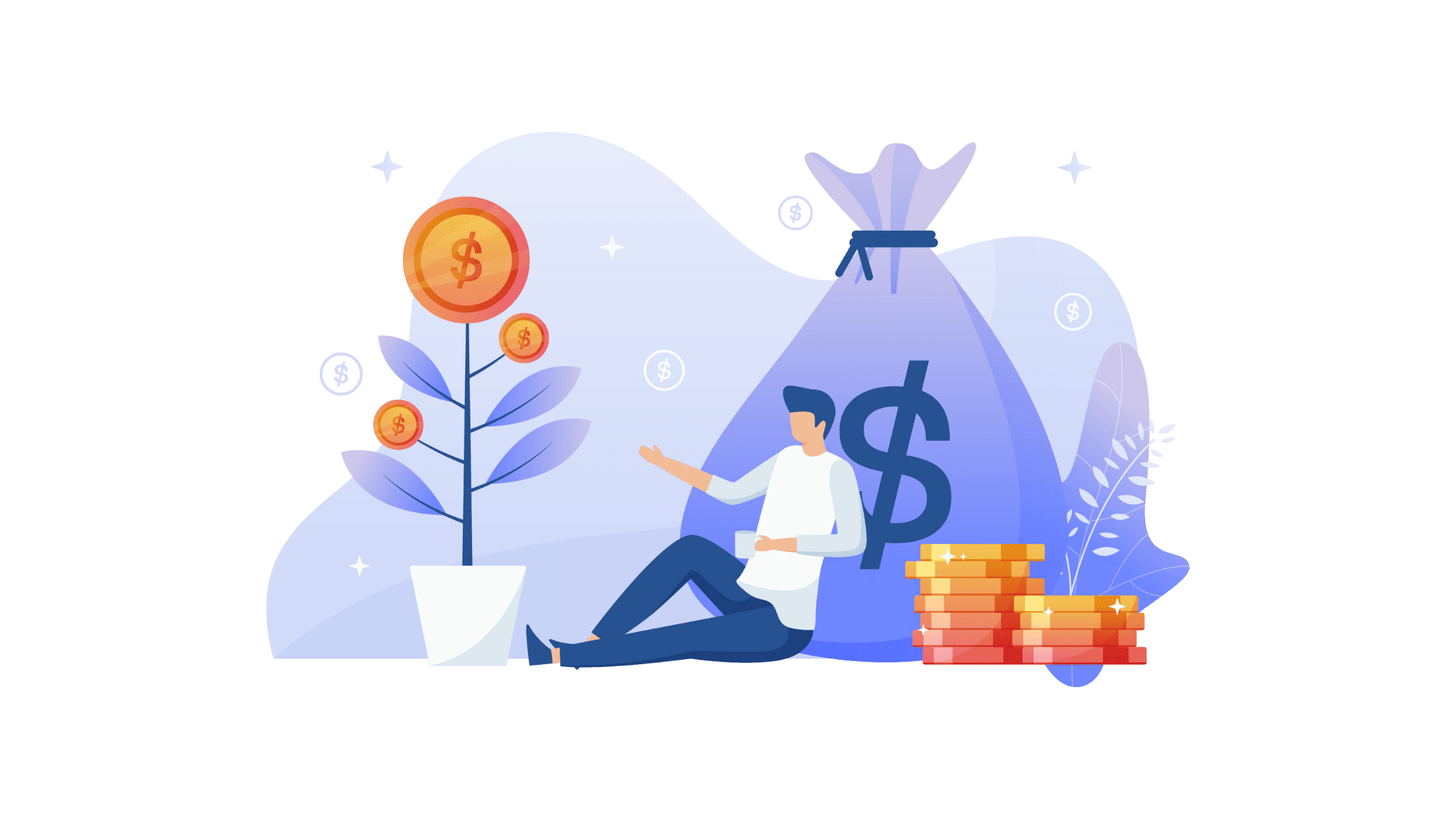 Advertisers often spend more during certain seasons when consumers are likely to purchase more. For example, the holiday season (November and December) often sees an increase in advertising spend as retailers aim to attract holiday shoppers. Other key events such as Black Friday, Cyber Monday, back-to-school season, and Valentine's Day can also cause RPM to increase.
2. Quarterly Budget Cycles
Many companies operate on a quarterly budget cycle. As a result, there can be fluctuations in RPM at the end of each quarter as companies attempt to spend the remainder of their budget, and at the start of the quarter when budgets have been refreshed.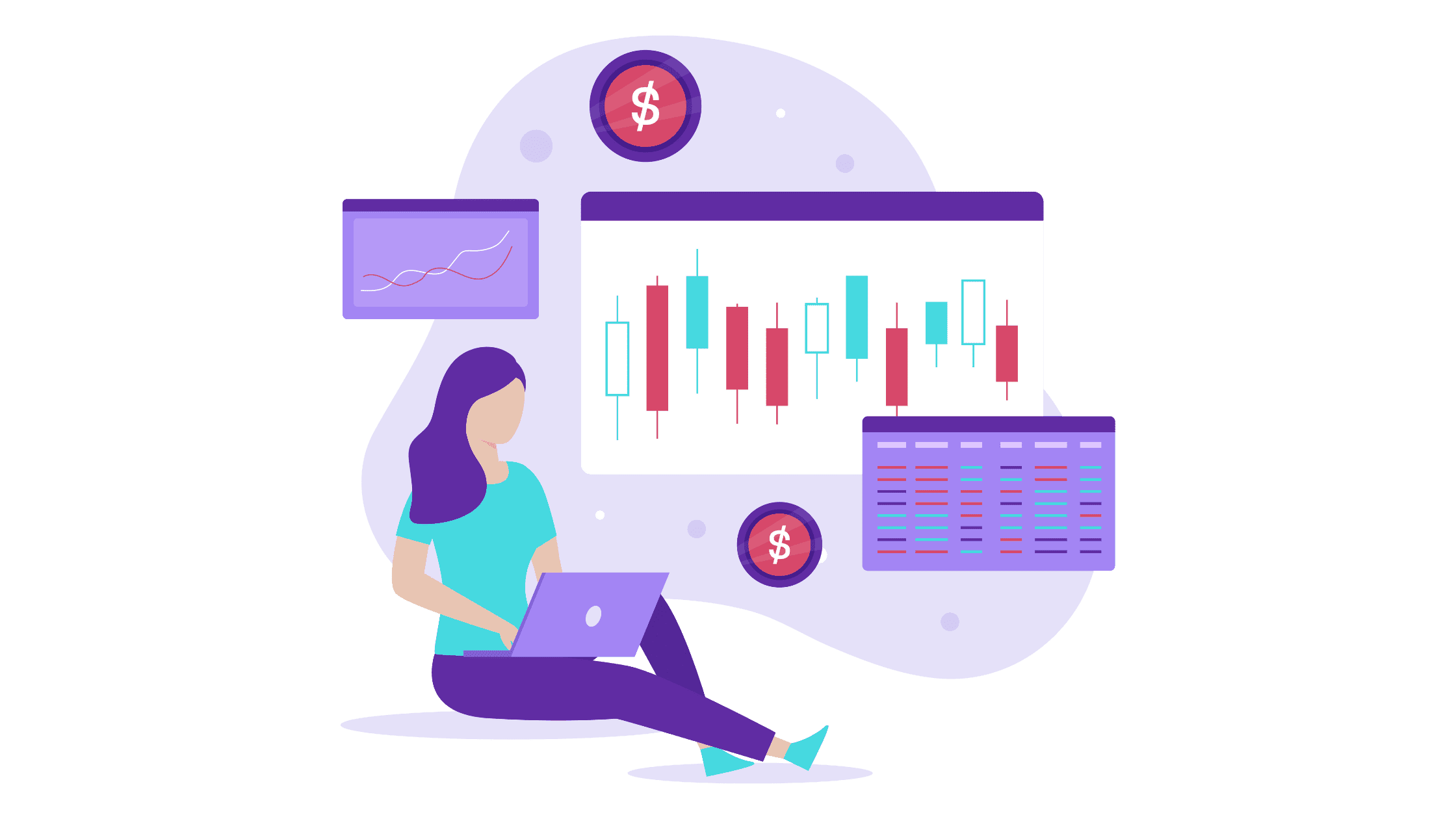 Broader economic trends and events can affect advertising budgets. During periods of economic downturn, businesses may cut back on their advertising spend, leading to lower RPMs. Conversely, during periods of economic growth, businesses may increase advertising spend, leading to higher RPMs.
4. Ad Inventory and Demand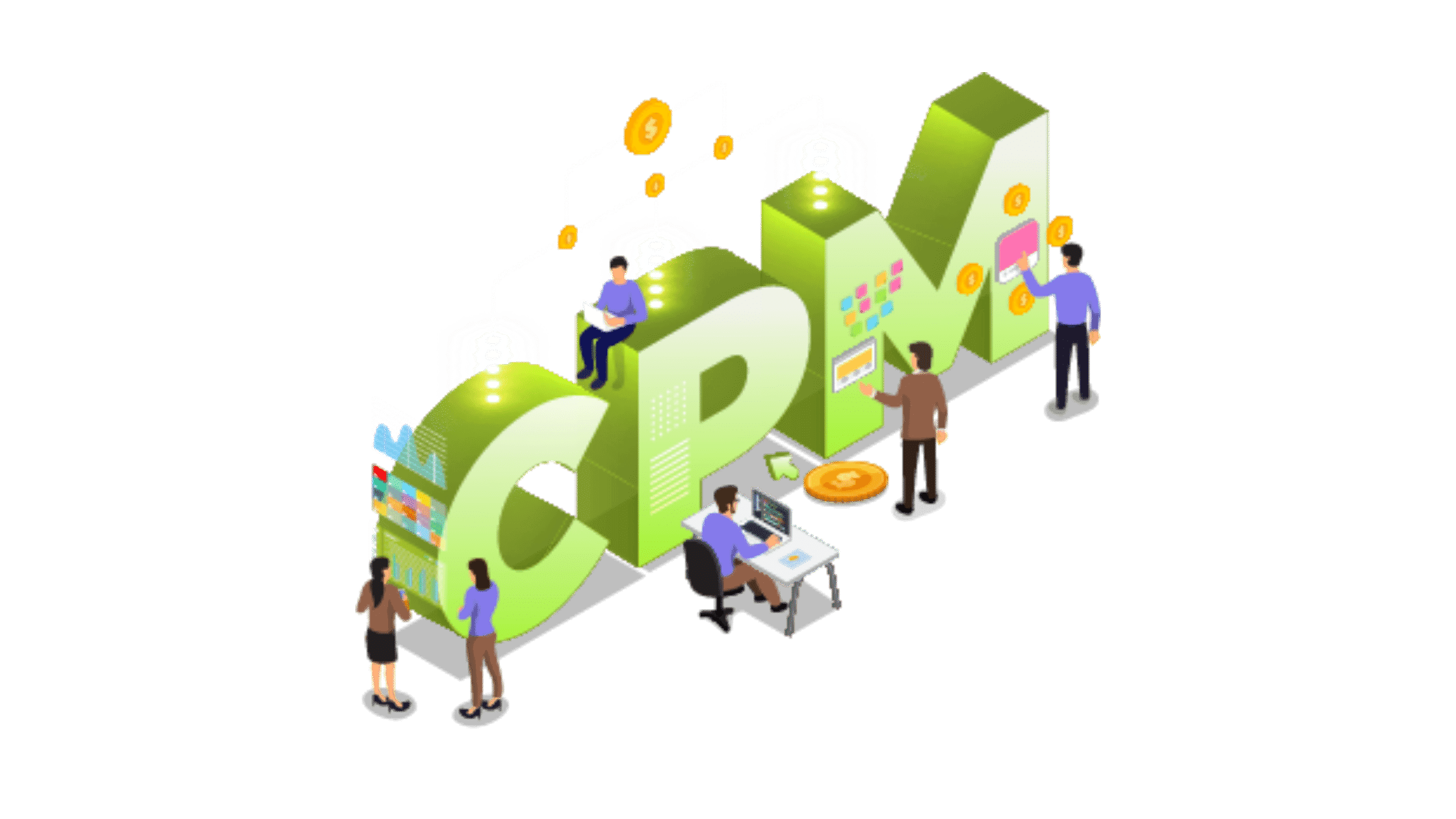 The availability of ad inventory (i.e., the total amount of space that a publisher has to sell to advertisers) and the demand for that inventory can influence RPM. If there is a lot of ad inventory but not enough demand, RPMs can decrease. On the other hand, if ad inventory is limited but demand is high, RPMs can increase.
5. Changes in User Behavior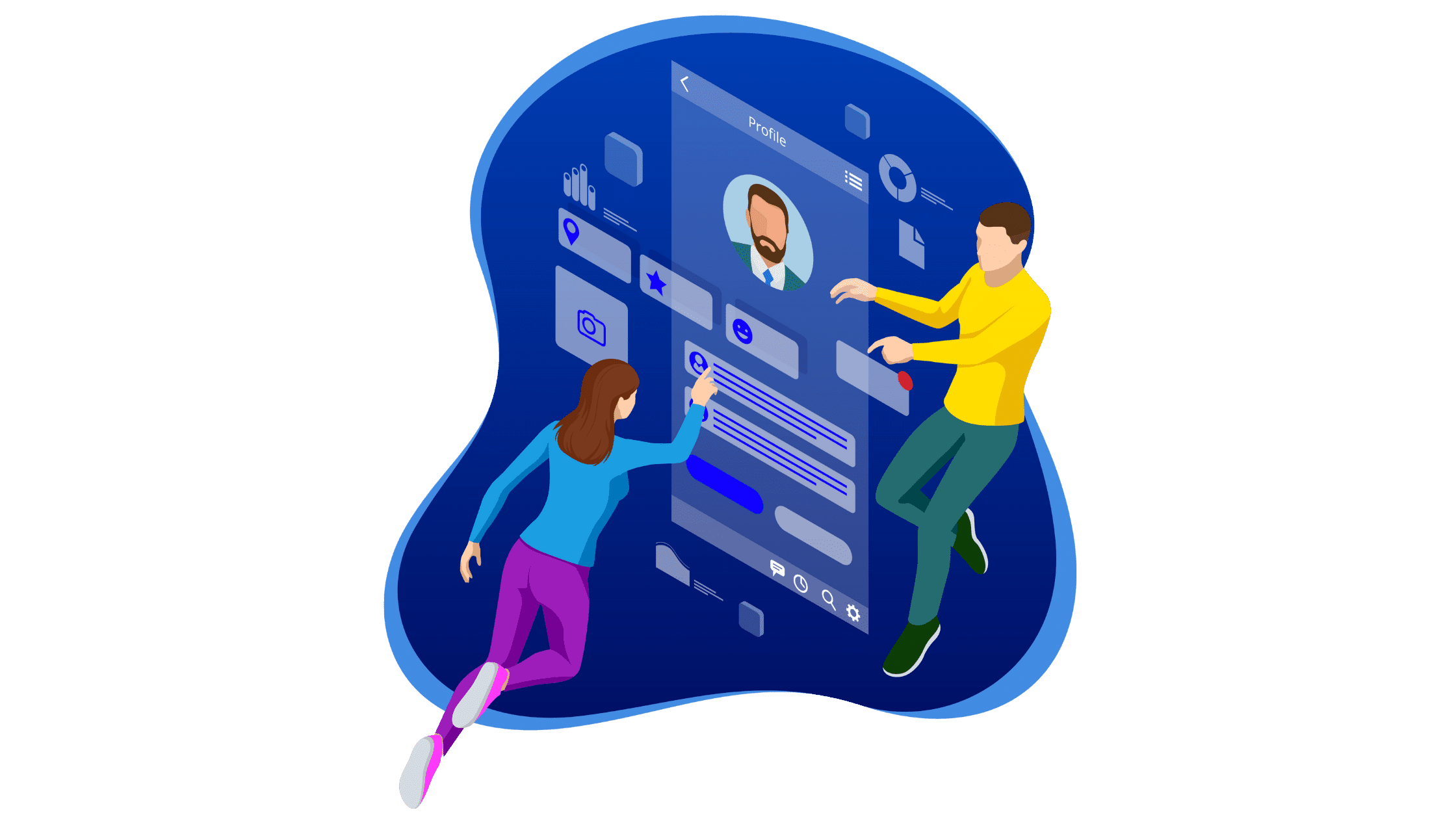 Changes in how users interact with content can affect RPM. For instance, if users are interacting less with ads or using ad blockers more, this could reduce the RPM.
6. Changes in Algorithms or Policies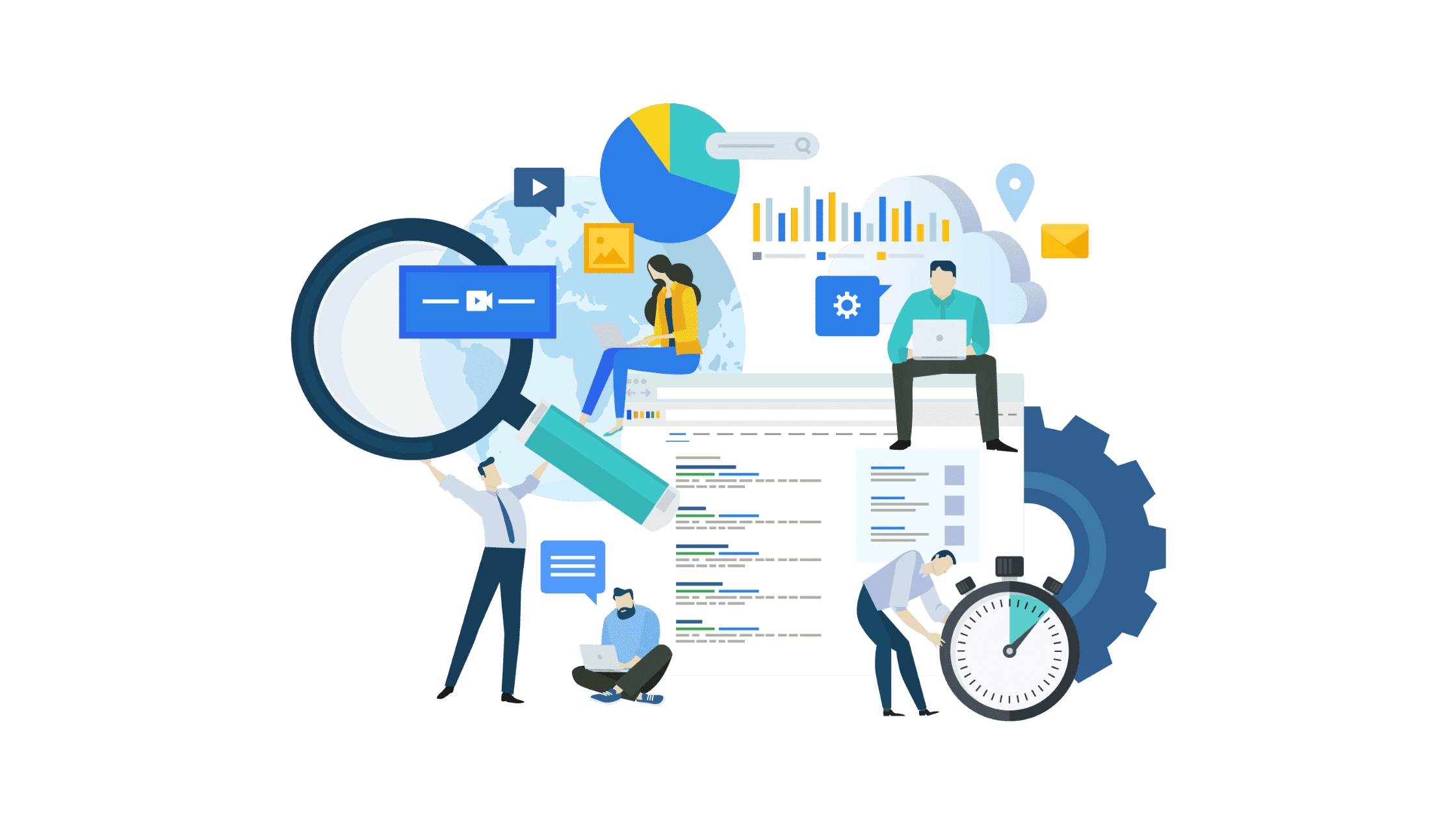 Updates to search algorithms, social media algorithms, or advertising policies can also cause changes in RPM. If an update makes it more difficult for ads to reach their target audience, this could result in a decrease in RPM.
7. Industry Specific Trends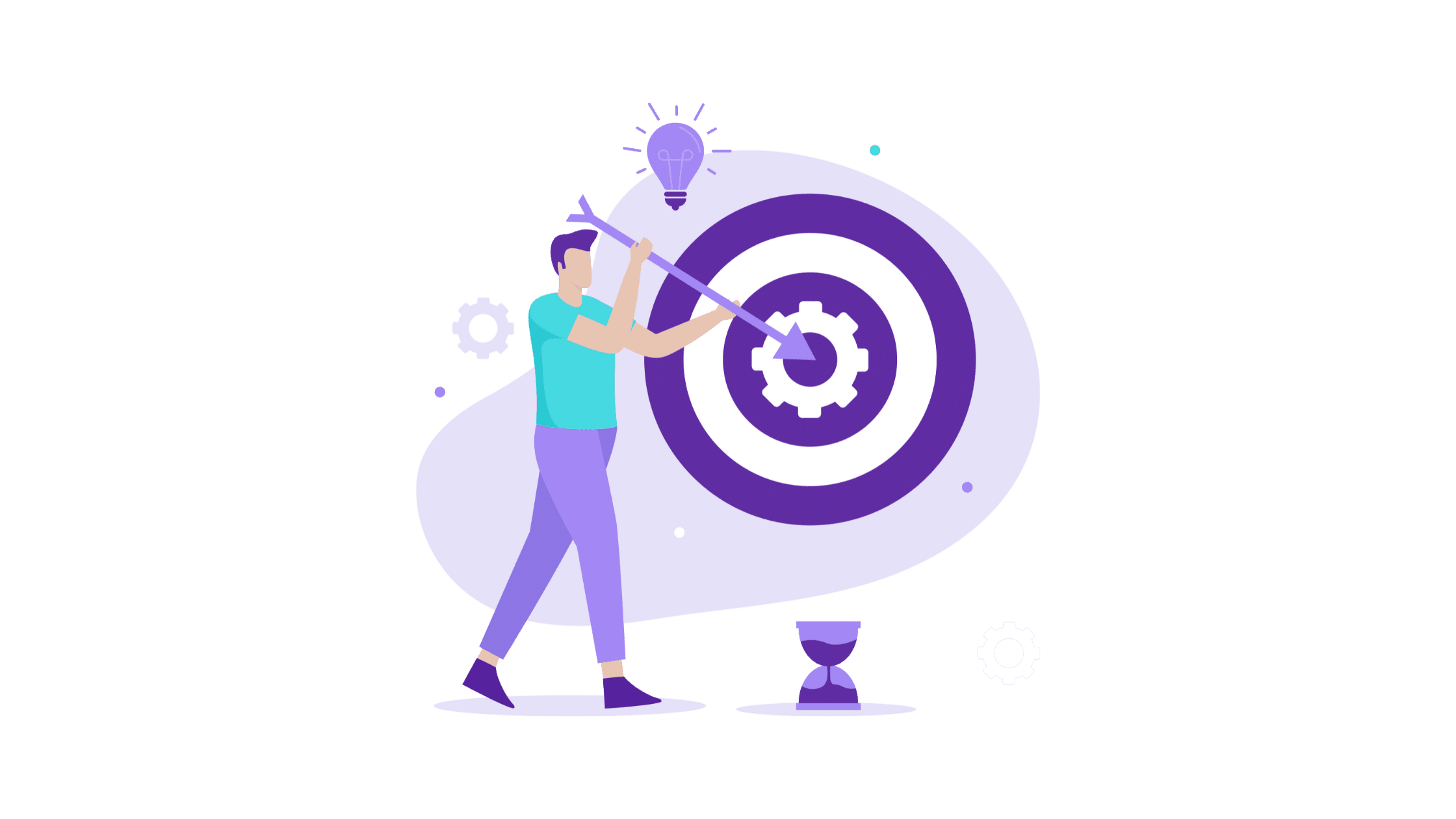 Certain industries might have specific times of the year where they spend more on advertising. For example, the travel industry tends to increase advertising spend during the summer vacation season, which can cause RPM to rise.
8. Advertiser Competition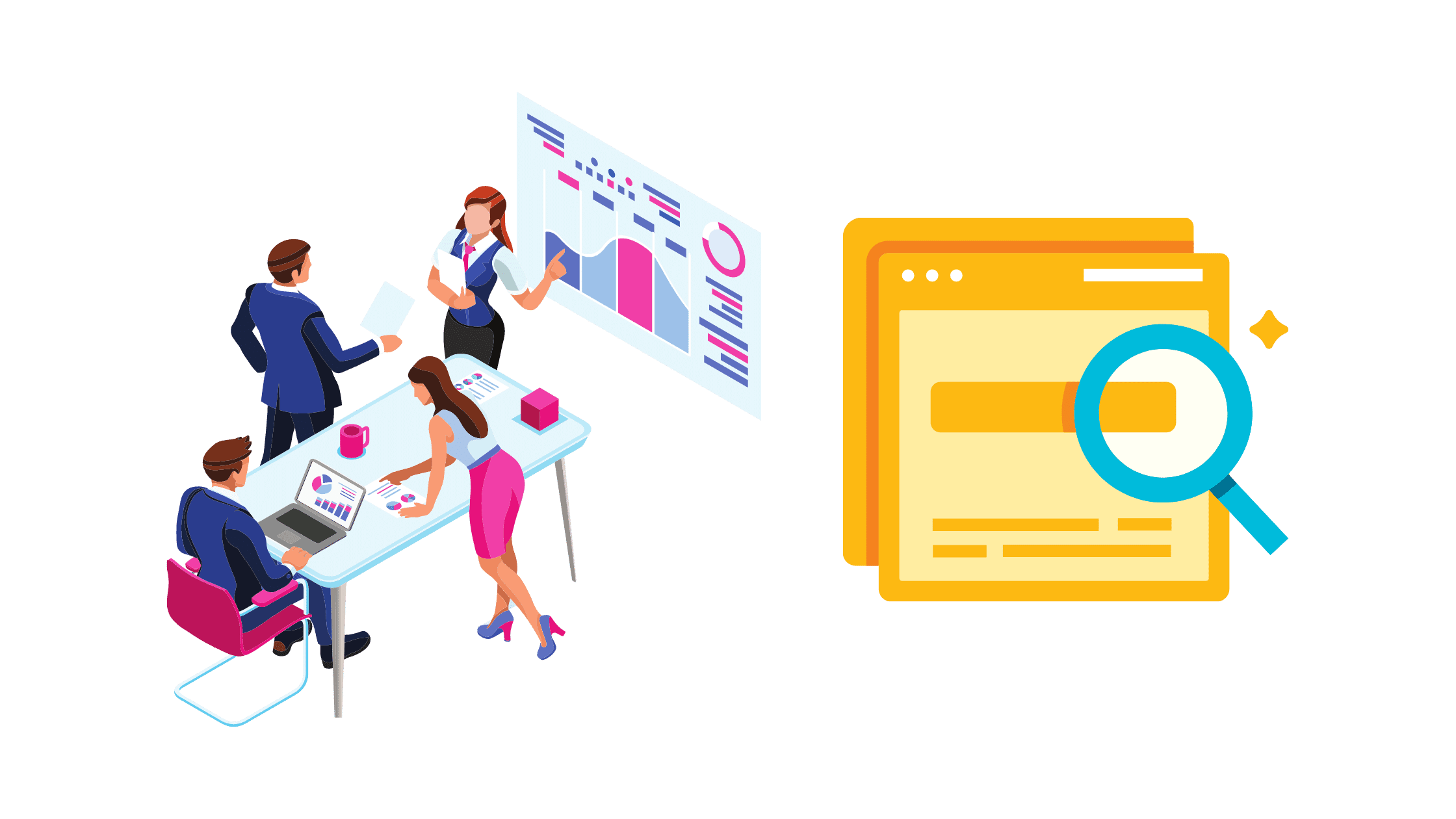 The number of advertisers bidding for the same ad space can also influence RPM. Higher competition can lead to higher RPMs.
RPM Calendars From Display Ad Networks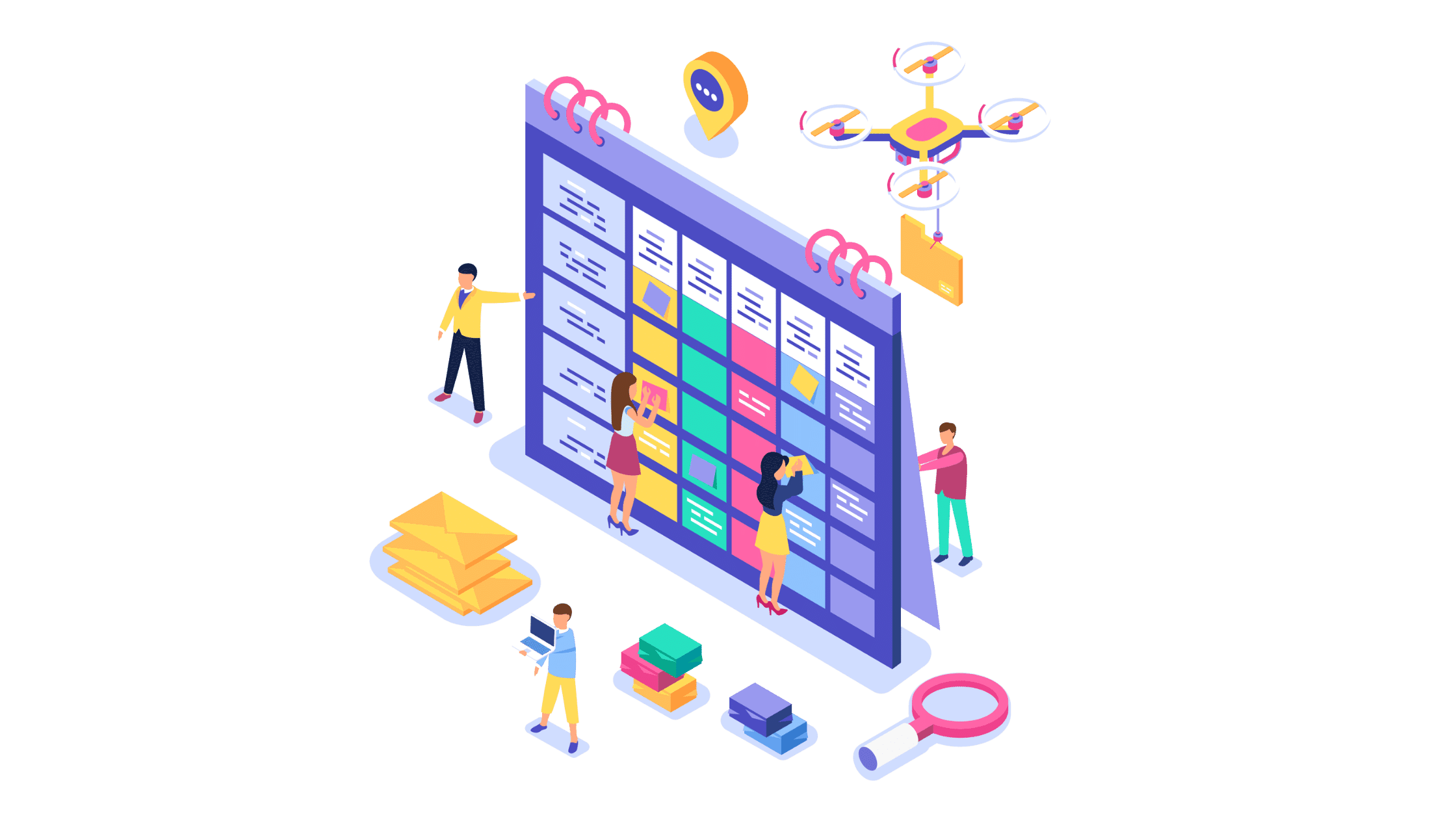 Although display advertising demand is contantly shifting, year to year, some of the ad networks do publish calendars which model their predictions for RPMs/earnings.
These calendars capture the magnitude of RPM swings, not the specific dollar amount that you will earn.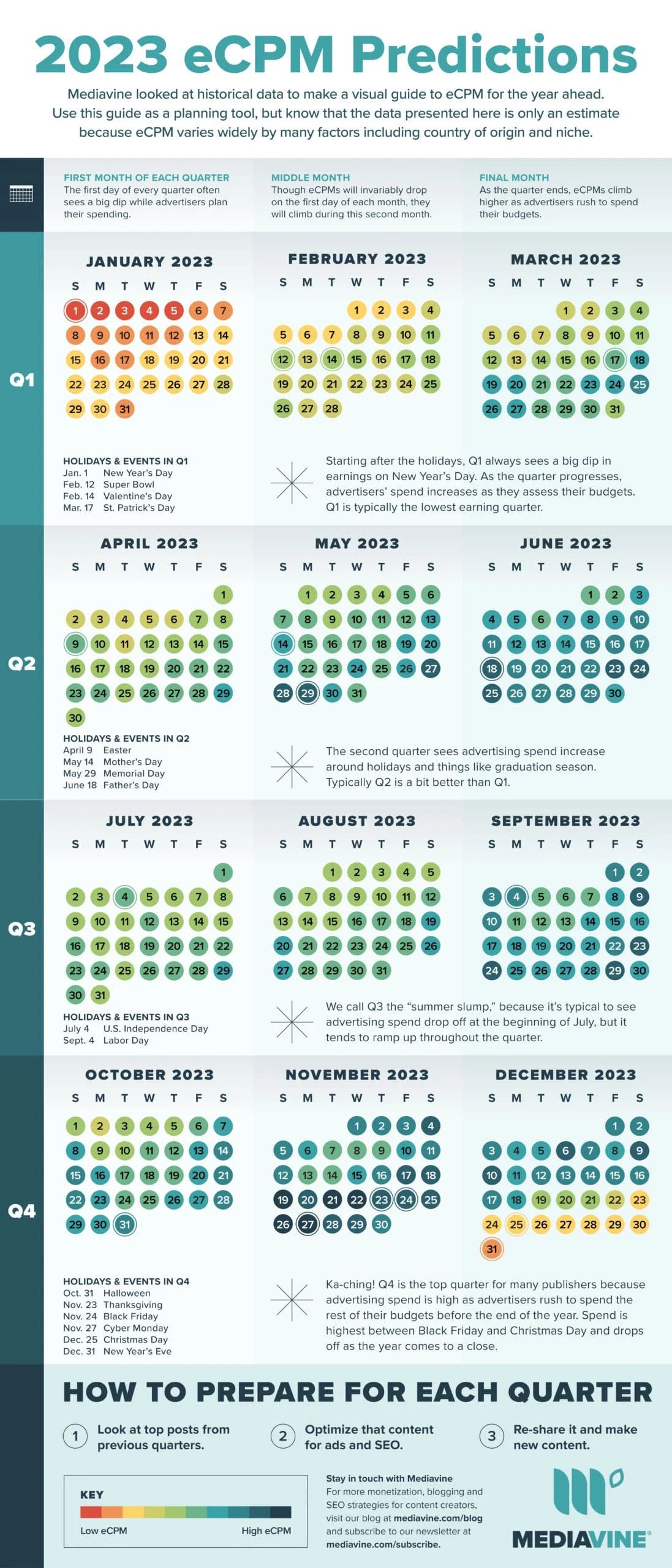 Also, here is the 2021 and 2022 calendar (you can compare your past results to this calendar, if you had a blog in previous years):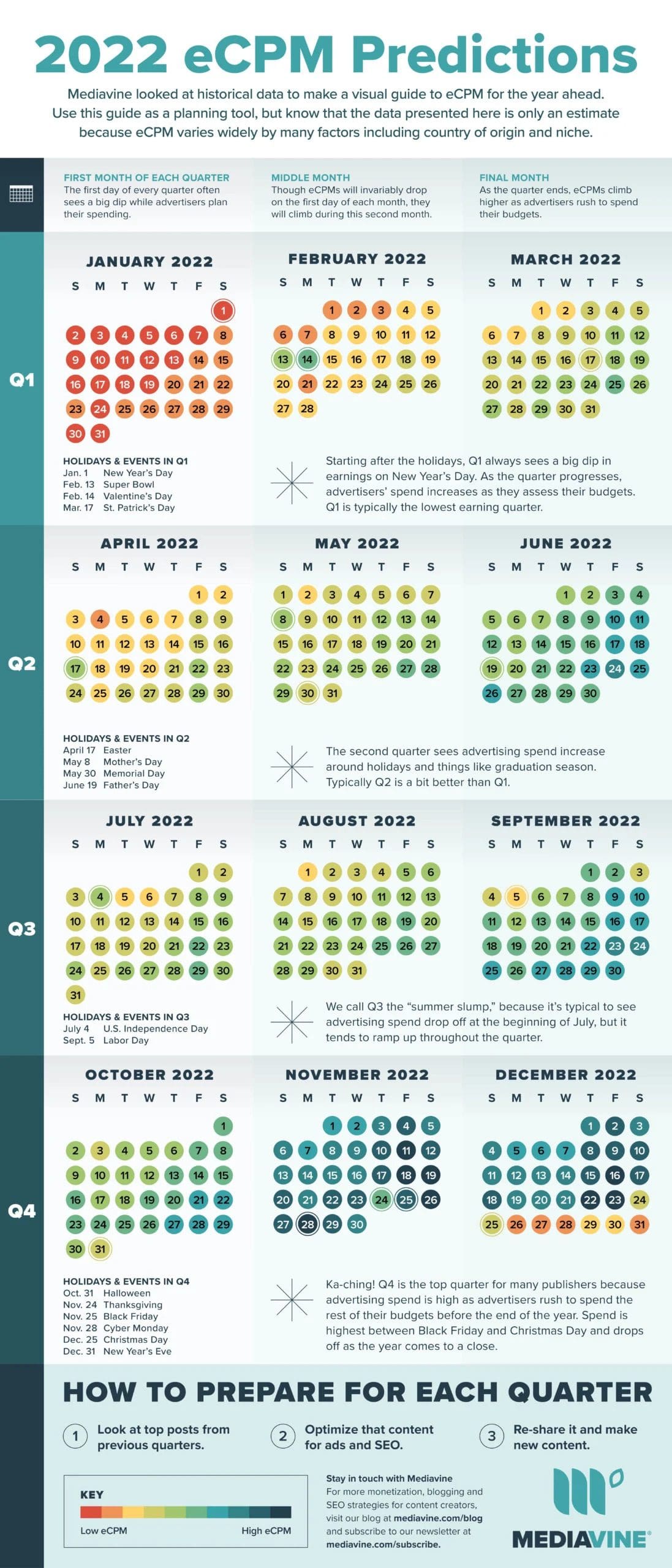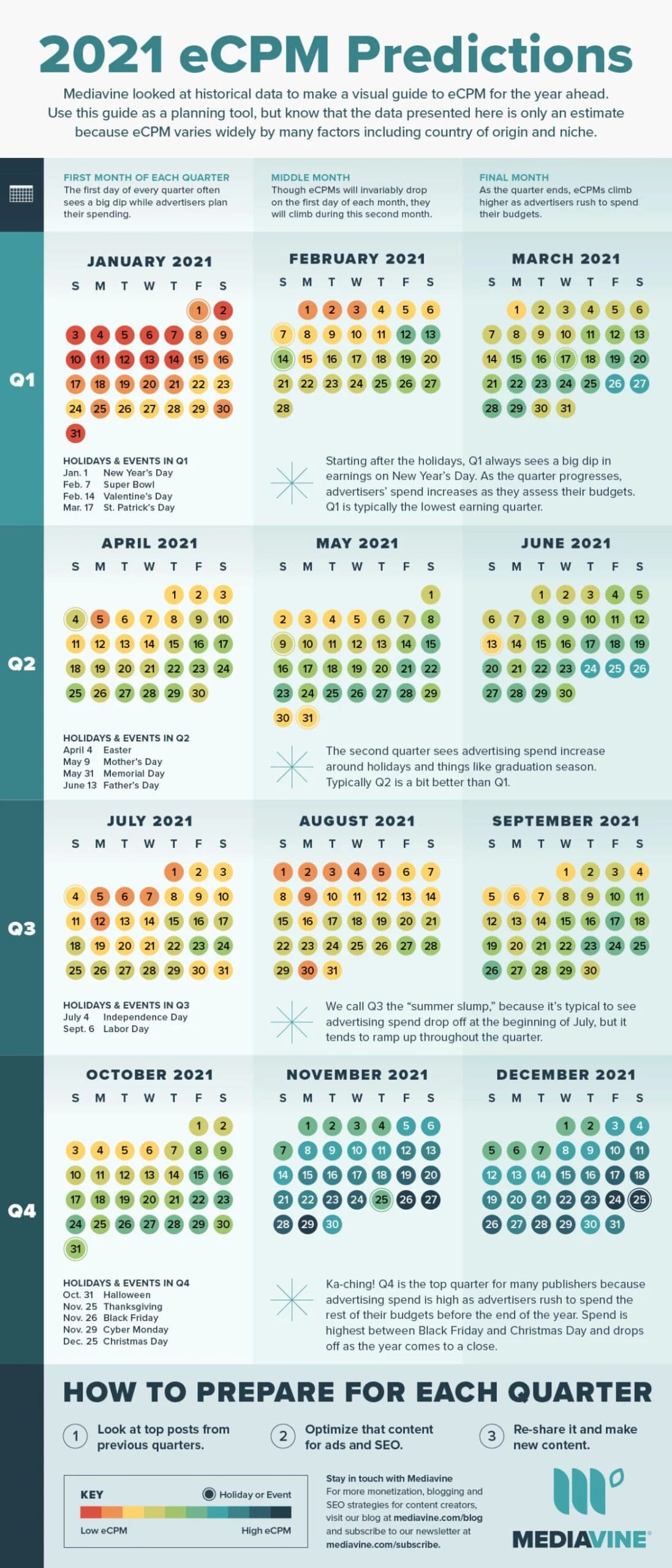 Ezoic Online Ad Revenue Index

The other display ad calendar that I find useful is Ezoic's Online Ad Revenue Index. It is useful because you can see their ad rate data over virtually any time period.
For example, below is the past three months: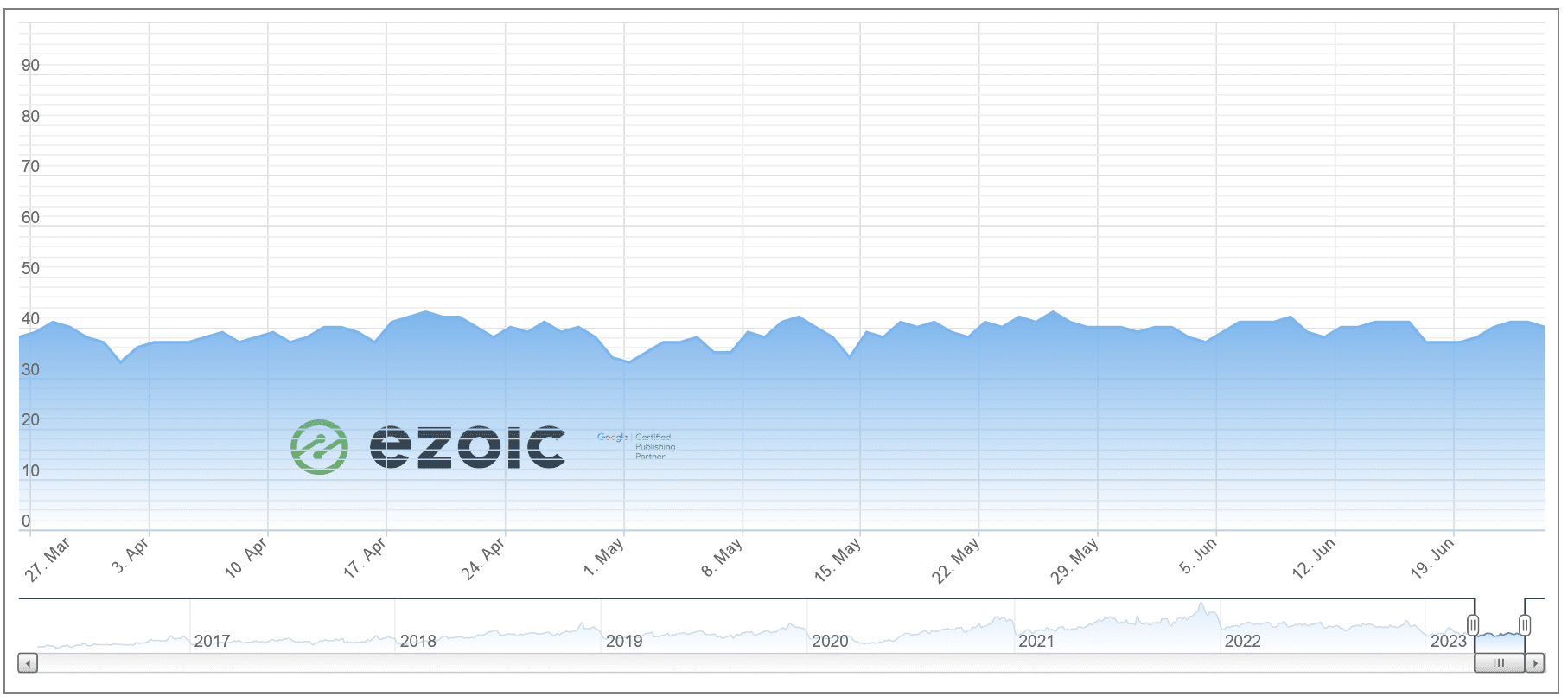 And
below is the past several years: