Disclosure: Some of the links below are affiliate links, meaning that at no additional cost to you, I will receive a commission if you click through and make a purchase. For more information, read our full affiliate disclosure here.
Squarespace is among the most popular website builders around. With millions of users and counting, it has set itself apart by placing an emphasis on creativity and beautiful design. There is a lot on offer in these areas for anyone looking to launch an eye-catching website. If you are currently in need of a website that won't take long to build, Squarespace may just be the solution for you.
But is it worth investing your time and money or is there a better option to suit your needs? Stick around for the low-down on Squarespace, including its top features, pricing options, and pros and cons of using the platform.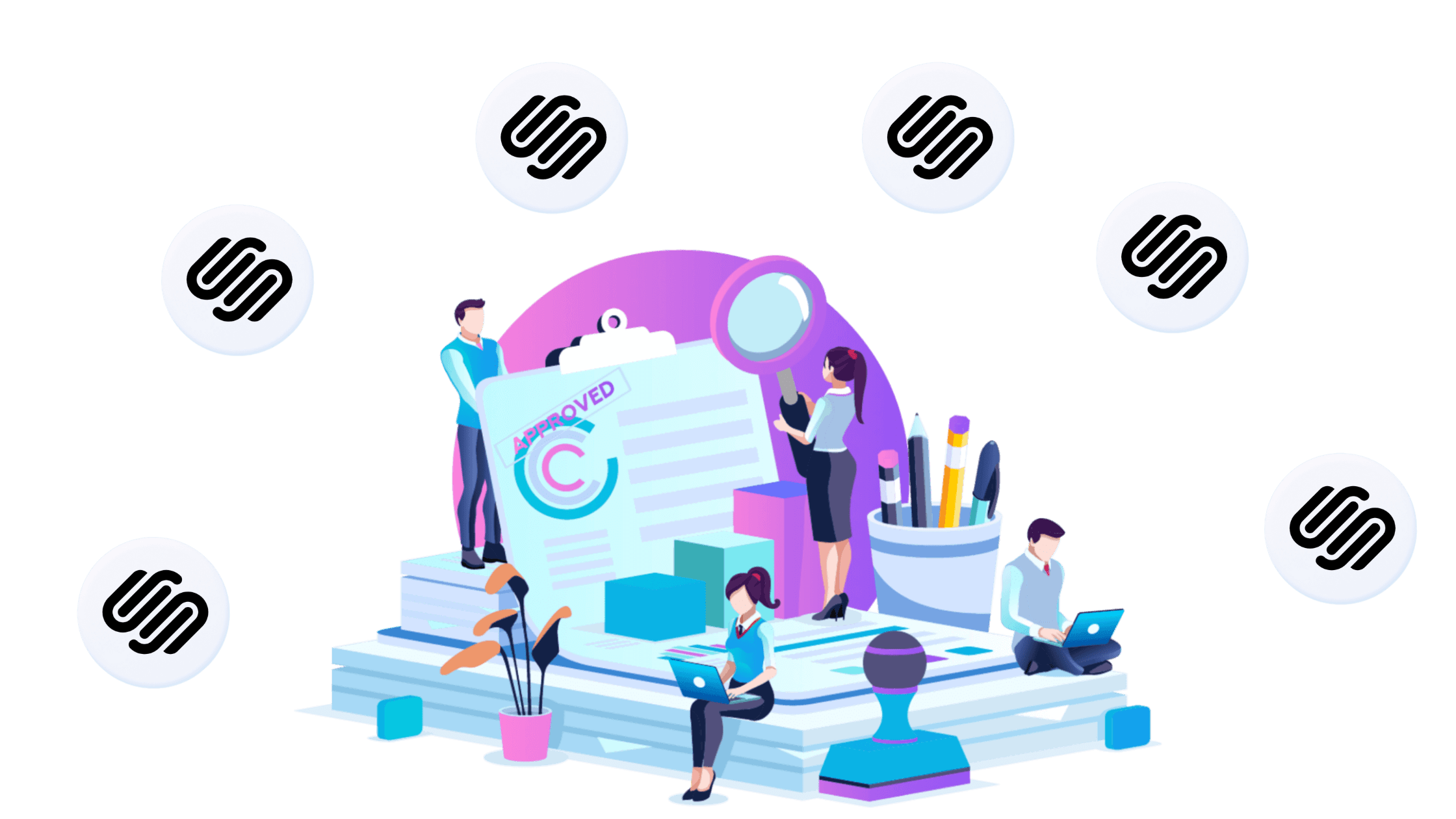 Squarespace is a website builder and publisher that is targeted at small businesses looking to build an appealing website. Founded in 2004 by Anthony Casalena, the platform started out as a blog hosting service. Like many of its competitors, the platform promises the possibility of having a website up and running without the need for users to have strong technical skills. It makes this possible through the use of carefully designed templates and an easy-to-use content management system.
Since launch, Squarespace has assisted with the creation of over three million websites. It offers over 100 stunning templates, which are often praised by many in the web design field, even if some think Squarespace is not the best website building tool.
As mentioned, Squarespace is best suited for small businesses looking for an all-in-one website builder. But Squarespace is not for everyone falling under this category. The platform's main selling point is creating modern-looking websites featuring beautiful images and intuitive design. As such, text-heavy websites may not be able to take full advantage of the best features on offer from Squarespace.
With that said, Squarespace has much to offer businesses across numerous industries. People with a creative flair will tend to find the greatest value in using the website builder for their business and personal exploits. The list includes:
Photographers
Graphic designers
Bloggers
Freelancers
Artists
Squarespace does not offer a free plan but potential customers can try it out for 14 days before making a purchasing decision. There are four paid plans to choose from in case you decide to go ahead and use the platform:
Personal: For personal use as the name suggests, $12 monthly when paying annually
Business: For small businesses. $18 monthly with an annual commitment
Commerce – Basic: Complete e-commerce solution. $26 monthly with annual subscription
Commerce – Advanced: Complete e-commerce solution with advanced features. $40 per month with annual subscription.
Note that all four plans are more expensive if you choose to be billed monthly instead of annually.
Squarespace Pros and Cons

Squarespace does have its flaws despite being well liked by many of its users. Let's look at some of its pros and cons.
Squarespace Pros
Over 100 templates that are designed to perfection
Templates are optimized to display and run smoothly on both desktop and mobile
Plenty of design options and features
Offers a built-in email marketing tool
Several third-party integration options providing access to other marketing tools and applications
Works well for people who want aesthetic appeal in their websites
Great user interface
Offers mobile apps that allows users to carry out a range of site editing features from a mobile device
Ability to create a professional logo using Squarespace's logo design app
Some plans come with G-Suite account for free and other Google features
Deleted posts can be restored for up to 30 days
Two-week free trial available
Squarespace cons
Doesn't offer auto-save, which can lead to loss of content if site goes down while you are working
Multiple content version feature not supported either
E-commerce features are lacking (for example, no multi-currency support, US only point of sale, and only PayPal and Stripe offered as payment gateways).
Also, no tax calculation feature for e-commerce uses
Very limited app store; reliance on mainly built-in features
Support is only available via email or live chat
SEO functionality not well defined
Setting up GDPR compliance can be tricky
Squarespace is clearly a useful website building solution with plenty of features that can result in a fully functional and stunning website. It also does some things really well, such as providing a seamless experience for both mobile and desktop and placing a number of design tools in the hands of people who may not have the relevant skills. However, the platform appears to be lacking when it comes on to fulsome e-commerce website features.
Your decision as to whether using Squarespace is a good idea should be based on your website goals, how much creative control you need, and whether what you are after can be best served using an alternative website builder.