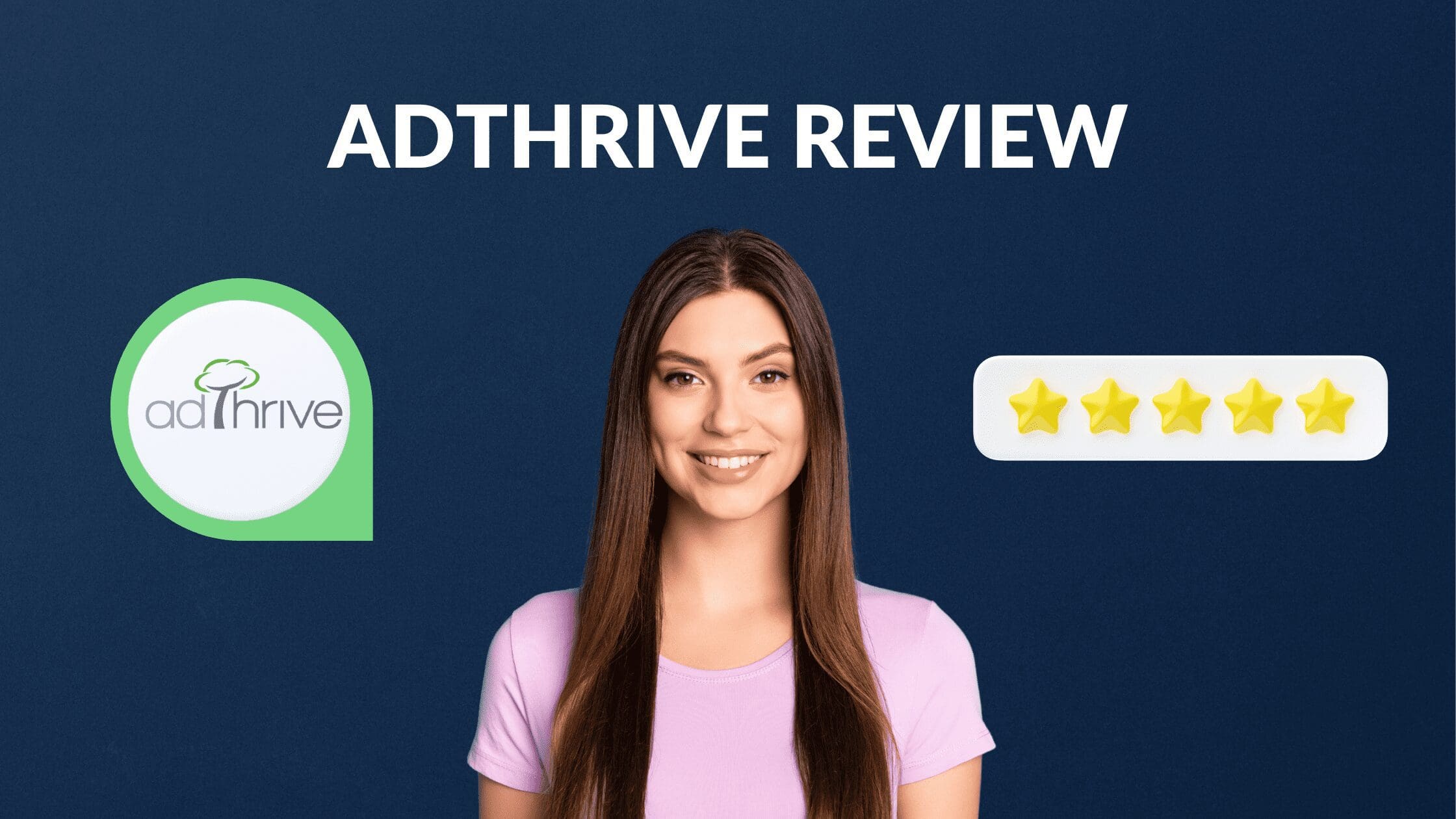 If you're looking for a display ad network that pays better than anyone else, has access to top advertising partners, and gets optimized ads on your website or blog quickly and easily, you've come to the right place. Ranked as one of the best ad networks around, AdThrive is the Dallas Cowboys, the Harvard, the Apple inc. of the display ad network game, but getting in is tough – very tough. Is AdThrive worthy of its status as the chart-topper of the ad monetization game? Let's find out. 
So, what is AdThrive all about, and who stands to benefit most from this premium display ad network? Whether you're a blogger, content creator, influencer, or an online business owner, most view AdThrive as the crème de la crème of online advertising and one of the best display ad networks for bloggers around. From chart-topping RPMs to state-of-the-art tech, getting onto the AdThrive network means you've made it. Or does it?  
In this AdThrive review, we investigate what is AdThrive. We'll check out what the premium display ad network has to offer and if it's the right one for you.
Since 2013, US-based AdThrive has grown into one of the internet's premier advertising networks, earning a reputation for paying its publishers extremely well and working hard to make the World Wide Web a better place for everyone who uses it. 
Born of its founders' vision to create an ad network that was more professional and bespoke than those around at the time, AdThrive quickly positioned itself as an exclusive ad network in the lucrative lifestyle content creation and blogging space. The network focuses on ensuring that publishers undergo stringent vetting processes before being approved, keeping their advertisers satisfied that they're collaborating with the best. 
Today, AdThrive works with lifestyle content writers and bloggers at the top of their game across the food, travel, home, and parenting niches. The network serves over 3 500 independent publisher websites, comprising over 10% of the internet's biggest ad-supported sites while reaching 181 million unique monthly viewers.
It's safe to say that publishing with AdThrive means you've made it in the display advertising game, and if revenue is your number one priority, you're set. But before we get too excited, let's look at what the ad network has to offer the publishers hoping to gain admission to the AdThrive club.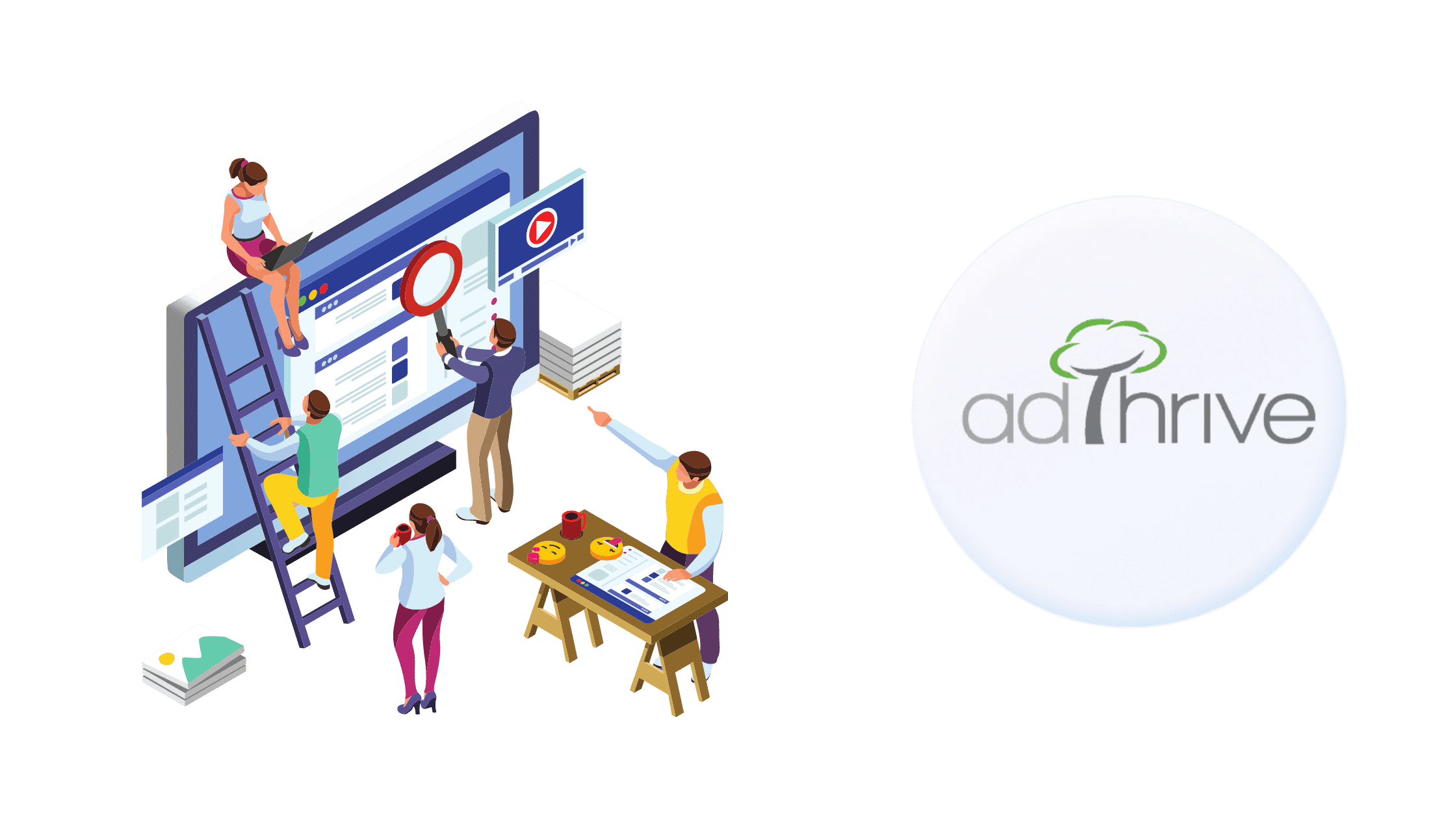 This AdThrive review will highlight how AdThrive maintains its status by striving to meet its advertisers' objectives without compromising on its publishers' individual goals and ambitions. What sets one of the best ad networks for bloggers apart from its competitors is based on two aspects:
The display ad network focuses almost exclusively on the profitable lifestyle segment, demanding original content related to food, travel, home, and parenting.
They are committed to paying their publishers top revenue and will even make up the difference if they can't guarantee a 20% uptick in earnings.
Applying to AdThrive is no easy task, but we'll get to that later. Before we do, let's see how the network works for their publishers once they're on board.
Signing Up
Once you've applied and, hopefully, been accepted, the network gets to work making sure that your site displays only the best, most relevant ads to your audience and that you're making top dollar in the process.
AdThrive's onboarding process is simple. However, onboarding can take a couple of weeks before getting ads onto your site, especially if this is your first time working with the network.
You'll need to sync your Google Analytics to allow them to monitor your site's performance, and they will ask for your payment details before setting you up with everything you need.
AdThrive takes care of all the technicalities and details for you, so you can focus on churning out world-class content to your throngs of fans. Once those ads are up and running, you can expect to start earning some good money soon.
Placing Your Ads
Publishers must place a minimum of three ads on both mobile and desktop site versions. You will receive a customized ad layout optimized to suit your site, offering your audience the best possible user experience while maximizing your earning potential.
AdThrive considers the following when customizing your ad placement:
Site structure – Placement must avoid conflicting with the layout and flow of your site.
Viewability – How easily readers can see different ad placements
Your ad preferences – Your thoughts and input on where you'd like the ads placed, in line with potential future website updates
Traffic – The effect that an ad may have on traffic to your site, bounce rates, and session times
AdThrive will make recommendations, though you'll get the final say on ad placement. Consultants place ads with the AdThrive Ads WordPress plugin or – for those not with WordPress – using a JavaScript snippet.
Once completed, any final placement edits can happen using HTML and CSS selectors. AdThrive will continue to monitor your site's ad performance and update you if they see opportunities for improvement. Similarly, if you'd like to add, remove or tweak your ad layout, you can simply reach out to the network via your dashboard or through a direct support ticket.
Getting Paid
AdThrive's service contract details everything you need to know. This includes information related to setup, cancellation (which comes with a 30-day notice period), and, of course, how they'll pay you.
AdThrive takes 25% of your site's ad revenue, meaning that you'll still take home the lion's share (75%) of the money advertisers pay to the network. While $1 for every four earned sounds like a lot, it's still better than AdSense's 32% take, and the higher RPMs on AdThrive easily make things worthwhile.
Here's a quickfire overview of how much it'll cost you to stay with AdThrive:
Net-45 payment schedule: You'll be paid 45 days after the end of the invoice month
Payment system: Tipalti automated payment solution
Minimum Payment threshold: $25 (for wire transfers, $100)
Currency conversion fees: 2.5% for all non-USD payments
AdThrive can pay publishers through a variety of payment options. These include:
PayPal
Local bank transfer (eCheck)
Direct deposit (for US publishers only)
Paper check
Wire transfers
AdThrive is renowned for its excellent reliability in getting their publishers paid quickly and easily.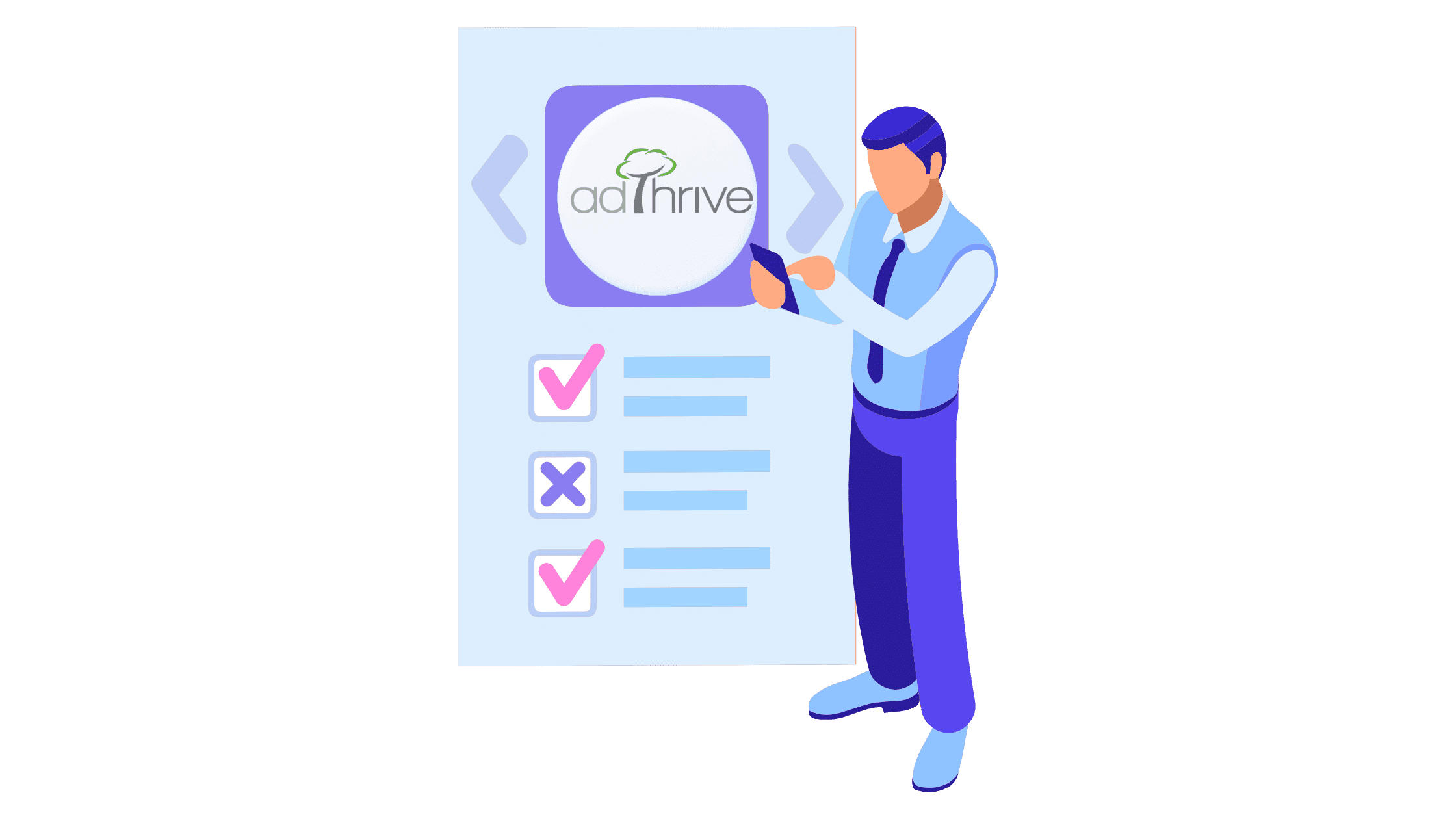 With only around 15% of applicants admitted, many ask what is AdThrive's most important admission requirement and what makes the network one of the most difficult to get accepted into. There are some pretty strict requirements to overcome, and even if you meet their criteria, you'll still need to pass an evaluation. AdThrive keeps these entry barriers high because they're what allows them to secure top rates from their advertisers and, in turn, maximum RPMs for their publishers.
Next up in our AdThrive review, we check out these requirements and what you'll need to achieve to meet them. 
Page Views and Impressions. Traffic volume requirements are the first thing AdThrive looks at. The network insists that your Google Analytics indicates your site has attracted at least 100 000 monthly page views over the past 30 days. But even that may not be enough. You'll need to prove that you can maintain this volume consistently. 
Audience Traffic. AdThrive's advertisers are mostly US-based companies serving the US market. It's simple geography. This means that your site should be frequented by primarily American visitors, although the network does take into account traffic originating from the UK, Australasia, and Canada too. In short, make sure most of your visitors are American. 
Content Requirements. Here's where things get a little more subjective. AdThrive is looking for sites that offer high-quality, original content to their audiences. This means long-form, high-authority content that ranks well and stands out. Additionally, advertisers want their ads on sites that relate to their industries and businesses. So, considering AdThrive is geared toward the lifestyle market, a travel website or food blog is far more likely to be accepted to the network than a news site or blog ranking top sports teams. 
Good Standing with AdSense. Finally, AdThrive doesn't accept anyone with a spotty display advertising record. If you have had any previous issues with Google AdSense or another ad network in the past, you can count yourself out. Whether facing payment issues or ad conflicts, keep your nose clean if you want to get into the AdThrive network. 
AdThrive Features for Bloggers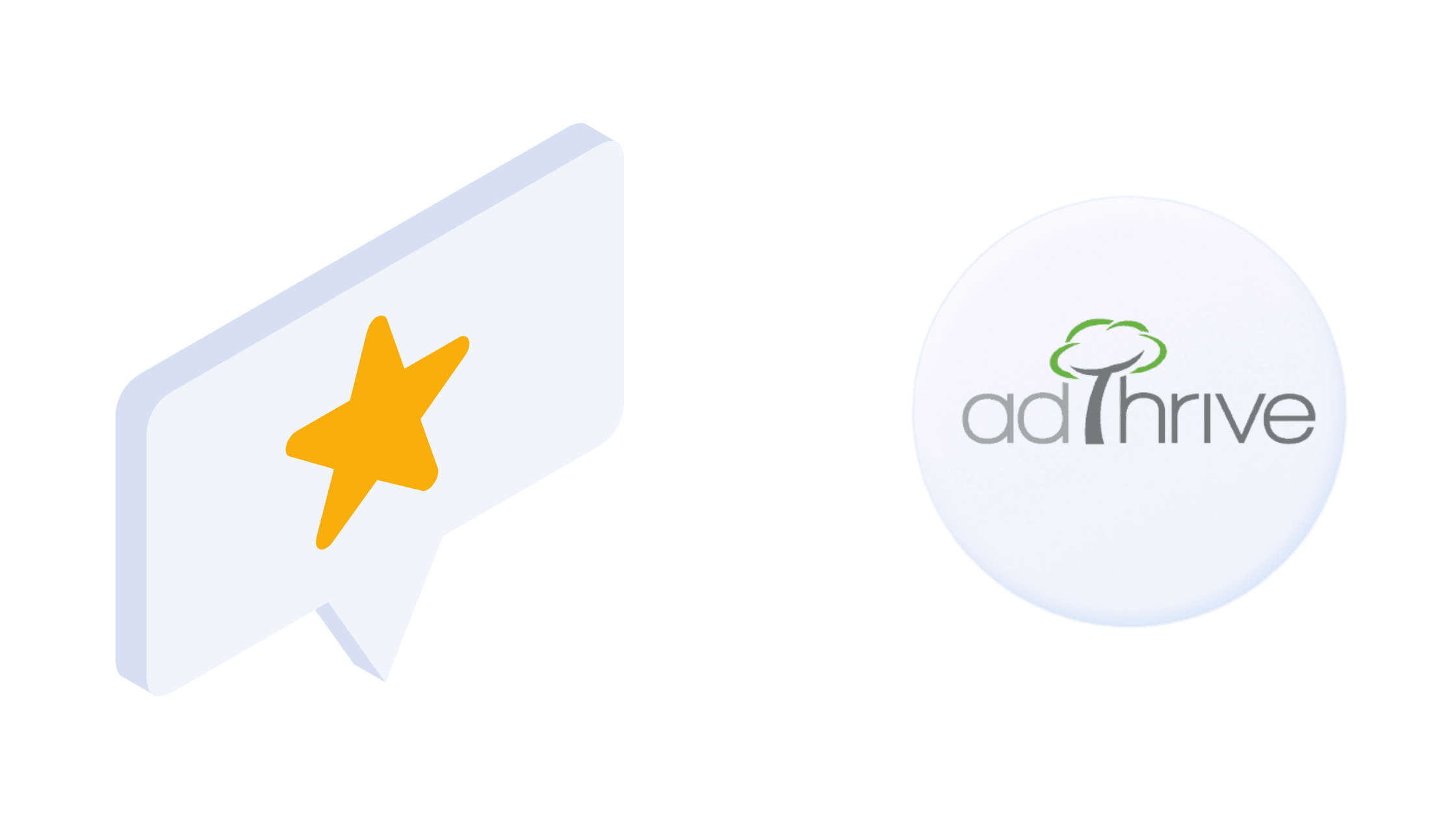 What is AdThrive's biggest selling point? Yes, we know those gorgeous RPMs are a top AdThrive selling point, but we'll get to that. AdThrive impresses with its feature set too. Rather than going all-in and loading the network with tonnes of bells and whistles, AdThrive focuses on offering its publishers the features and tools that work best. 
We've picked some of those top AdThrive any ambitious publisher is looking for:
Access to Top Advertisers and Premium Campaigns. AdThrive's extensive experience and track record mean they have access to the best advertisers and understand how to manage them, allowing publishers access to premium advertising campaigns – pure ad revenue gold. 
Customization and Optimization. AdThrive ensures that ads are carefully curated and placed without interfering with your audience's user experience. Your goals and opinion are considered, and everything is perfectly optimized. 
Monetizing Video and Free Hosting. AdThrive's custom video player means that video hosting is taken care of while publishers can still add the booming medium to their ad mix without compromising page load speed. 
Active Monitoring and Analytics. AdThrive's team is always keeping an eye on refining and boosting income. Publishers are often surprised when the network comes to them with suggestions based on their analysis of ad performance rather than the other way around. 
Top Support. AdThrive's support infrastructure is next level. Problems are prioritized and solved in a flash, and their expertise goes beyond ads. They offer support for WordPress-related issues, too, and their gurus are always happy to answer questions.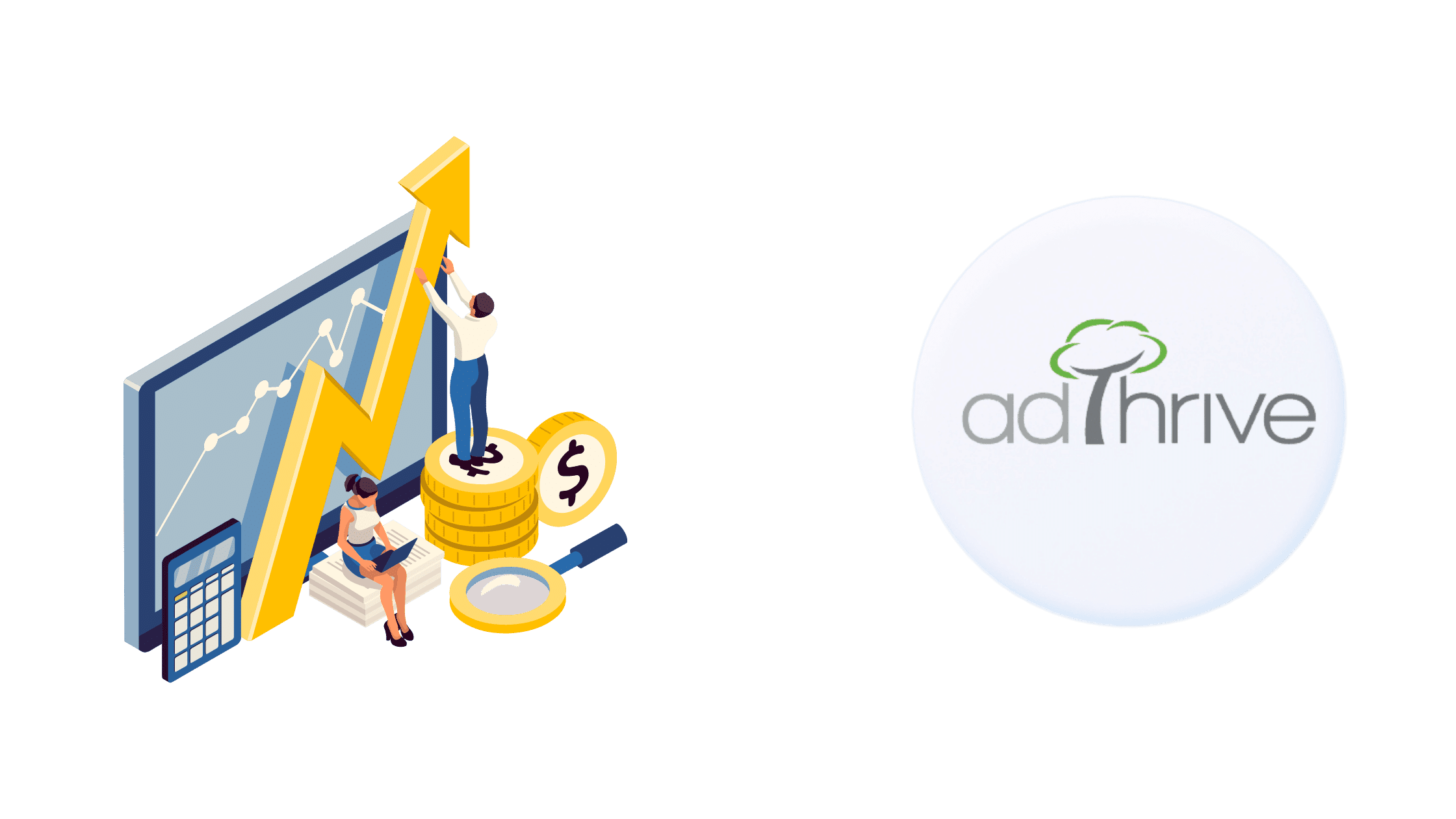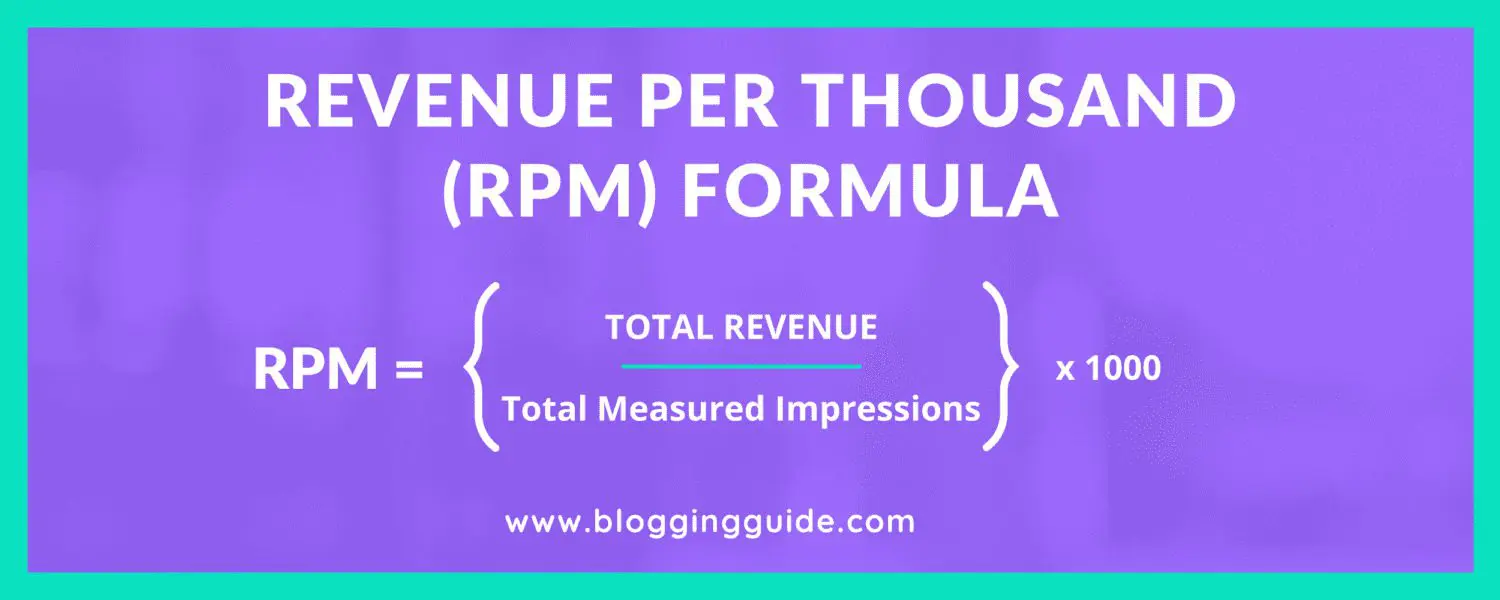 There aren't many other ad networks able to compete here, with Mediavine being the only notable exception.
While industry RPM averages range anywhere between $2 and $10, AdThrive promises much higher earnings. AdTheive publishers can conservatively expect to make $13 to $15 RPM on large sites across any topic, with some recently going as high as $20. For more competitive niches, Adthrive can pay as much as $40+ RPM. And while RPMs can fluctuate wildly depending on the display ad networks market, AdThrive's position in the super-lucrative lifestyle niche means those numbers will only keep improving.
They're so confident, in fact, that they even promise to pay their publishers a $5,000 bonus if they don't see at least a 20% increase in their ad earnings from their previous network. Since they're prepared to assist in helping you optimize your site and are the ad placement masters, you can expect your earnings to increase nicely.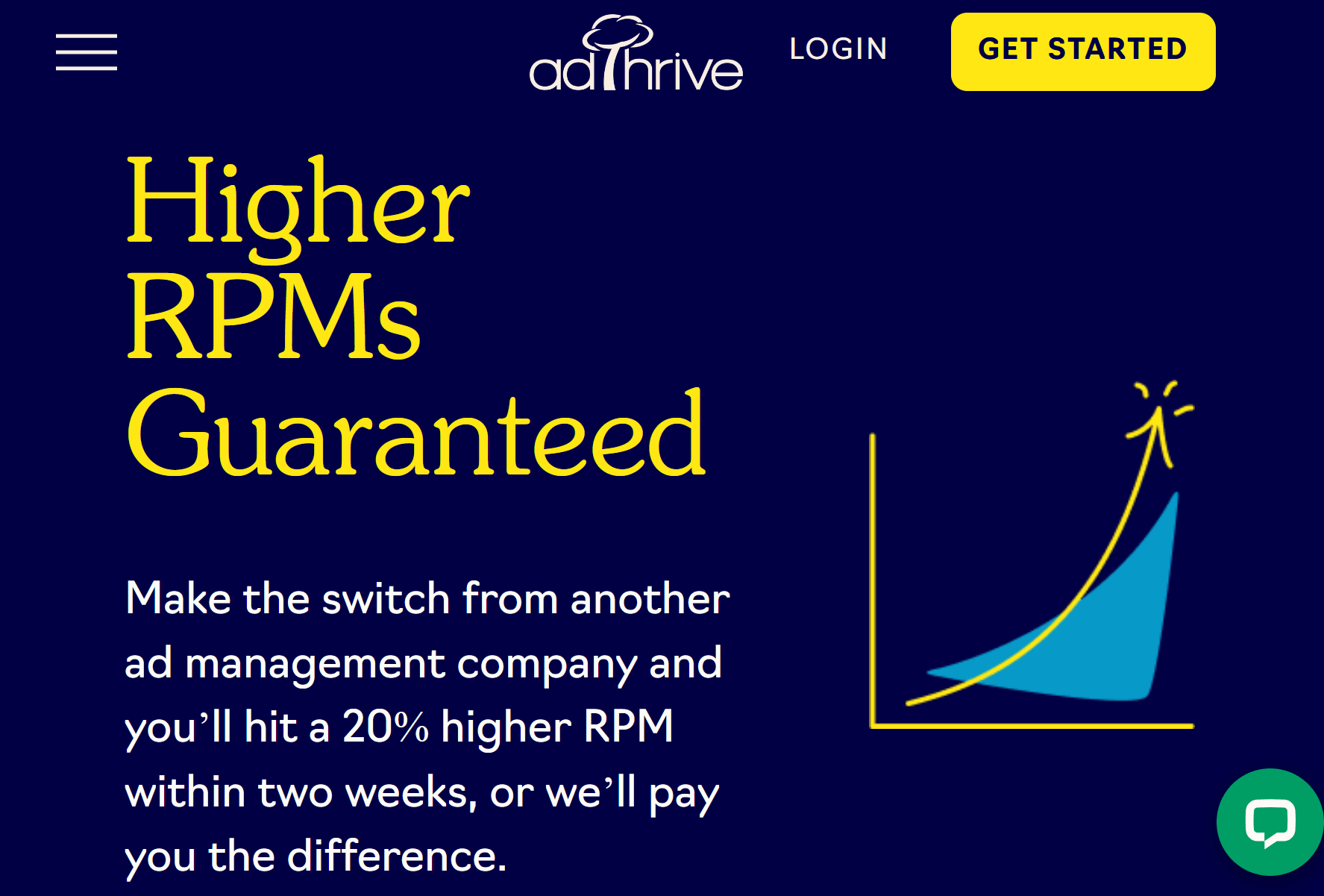 There's a reason publishers celebrate when they get accepted into AdThrive and are ready to leave their current ad network, no matter how happy they are – AdThrive can net you a lot of money. 
So, what is AdThrive and how can it help you? Adthrive offers publishers a full-house display ad network service, giving them everything they need to succeed and earn. They take care of all the technical stuff and keep tabs on everything, so you don't have to. Boasting best-in-show expertise and state-of-the-art infrastructure, AdThrive takes display advertising to the next level. 
Advertisers know they'll maximize their advertising spend returns by working with high-traffic websites and blogs, guaranteeing access to big-spending niches looking for original content. Creators apply to AdThrive despite the super tough barriers to entry because they know that if they get in, they'll earn big bucks from advertisers paying above-average rates to the network. 
Aside from the must-have functional features and capabilities that all good ad networks offer, AdThrive has curated a high-tech, intuitive interface that gives publishers the tools they need to keep performing at a high level, backed by extensive support and an engaged community of experts and top performers. 
Thanks to this AdThrive review – and many others – you'll be hard-pressed to find a better ad network that offers RPMs as good as AdThrive's – they pay well and treat their partners like royalty. Good luck with your application!