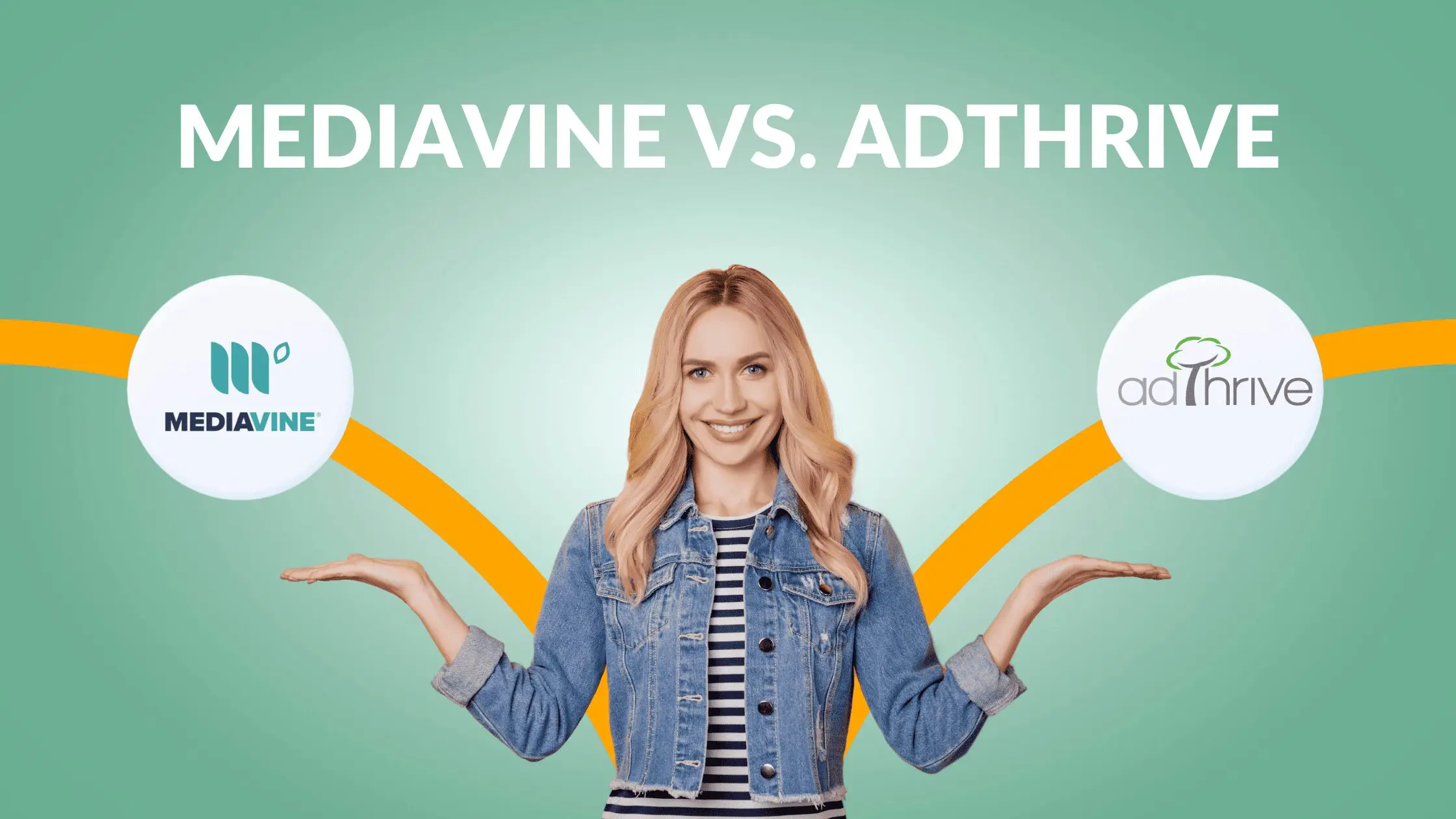 Disclosure: Some of the links below are affiliate links, meaning that at no additional cost to you, I will receive a commission if you click through and make a purchase. Read our full affiliate disclosure here.
When it comes to ad networks, publishers are spoiled for choice. With countless options available, each boasting their own unique sets of pros and cons, it can be tough to choose the right one. While Google's AdSense is still the top dog (in traffic terms), others are closing the gap, offering various tools and features that allow publishers keen to generate income from their online presence as a channel to advertise. But for ad networks geared towards bloggers and creators seeking bigger earning potential, only two networks really matter.
Mediavine and AdThrive have garnered solid reputations as the networks most valued by bloggers and lifestyle content creators looking to tap into industry-topping RPMs. As premier display ad network service partners, these two compete, neck-and-neck, for the ever-growing blogging and lifestyle content generator market's most creative. But who wins out? 
In this article, we'll investigate what sets these two ad networks apart. We unpack why they're loved by creators, how they came to pay so handsomely, and why they're perfect (or not) for you. Welcome to our Mediavine vs. AdThrive 2022 matchup. 
The Best Display Ad Networks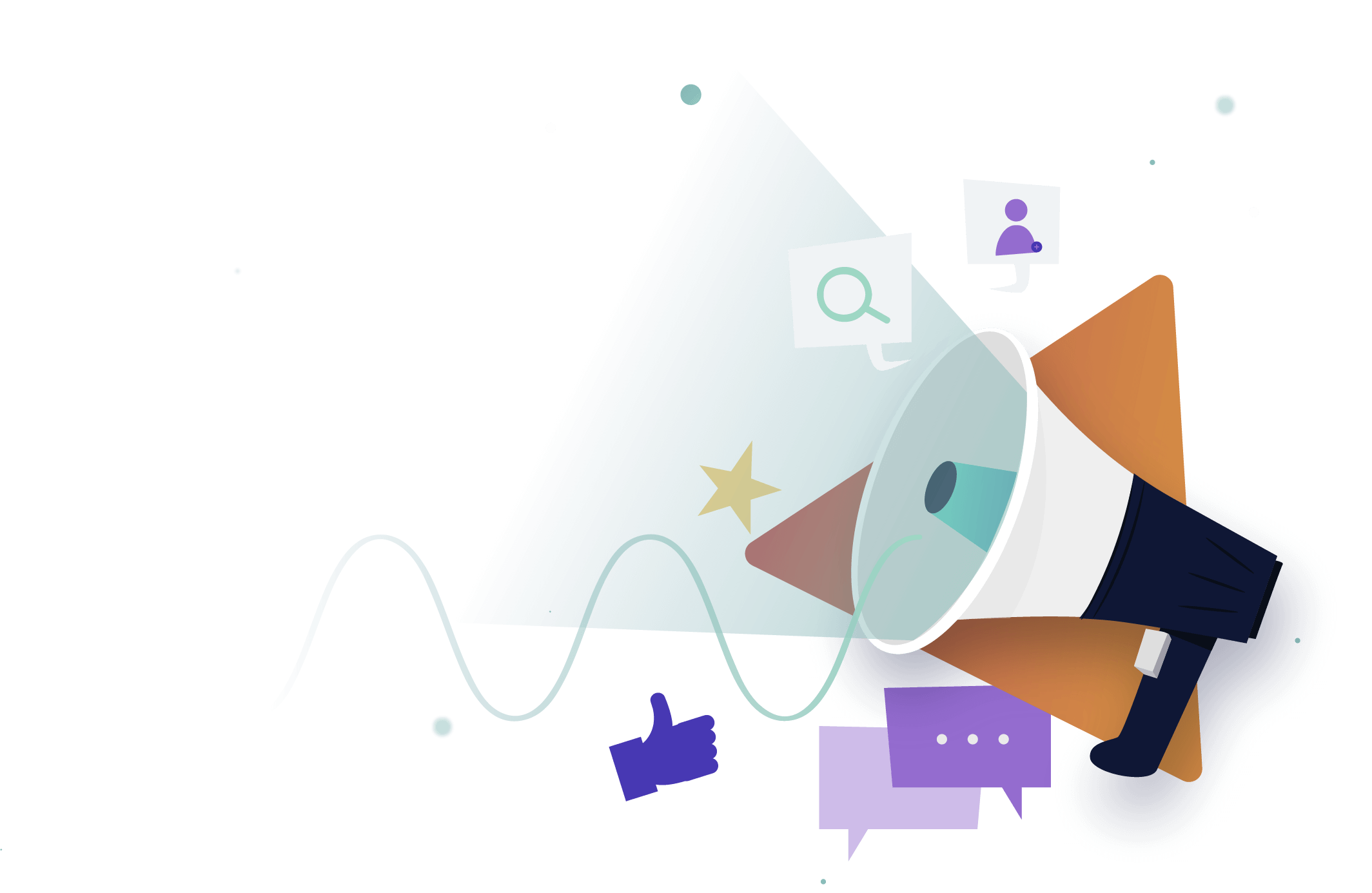 In 2021, digital advertising accounted for $189 billion, up more than $50 billion or 35% in a single year. This boom has been driven, in part, by a surge of new creators entering the market, building huge followings, and weaving complex digital communities. This presents gilded opportunities for content creators and bloggers to monetize their efforts through the best display ad networks like never before. 
As two of the leading full-service ad management networks online, Mediavine and AdThrive are helping publishers transform their online presence into lucrative income drivers. They're connecting them with businesses and advertisers and offering scalable revenue opportunities in exchange for advertising space on their blogs, websites, social media channels, and apps. 
Now, ad management networks are perfecting the art of online advertising, improving the audience ad experience while putting the right content in front of the right audiences – and Mediavine and AdThrive are leading the way. 
Mediavine Overview
Since 2004, Mediavine has been helping bloggers and creators build sustainable businesses by offering its almost 10,000 publishers full-service ad management options, boasting top-class display ad optimization, sponsored influencer marketing, and video monetization. Their 'publisher-first' approach and extensive market reach – over 120 million customers – means that publishers enjoy a wide range of services, features, and, of course, earning potential not seen by many others. 
Mediavine claims that their obsession with site speed gives publishers a killer competitive advantage, arguing that their 200% quicker ad load time is the best there is. Especially popular among lifestyle niche content markets like food blogging and travel, Mediavine is renowned as one of the highest-earning networks out there.
The AdThrive Story
AdThrive has only been around since 2013 but has made a name for itself as a bespoke ad network service, highly rated by bloggers and creators looking for higher RPMs and excellent customer support. With 5,000 publishers already on board, AdThrive, well, thrives on the unique visitors front, boasting around 180 million monthly views. 
AdThrive is massively popular among food blogs and websites, with the Pinch of Yum food blog, for example, using their service. But AdThrive are careful about whom they select, and their pickiness here is because they're committed to values that improve the internet by publishing on sites that tell good stories or help people. While their preferred niches are similar to Mediavine's, they're a little more selective.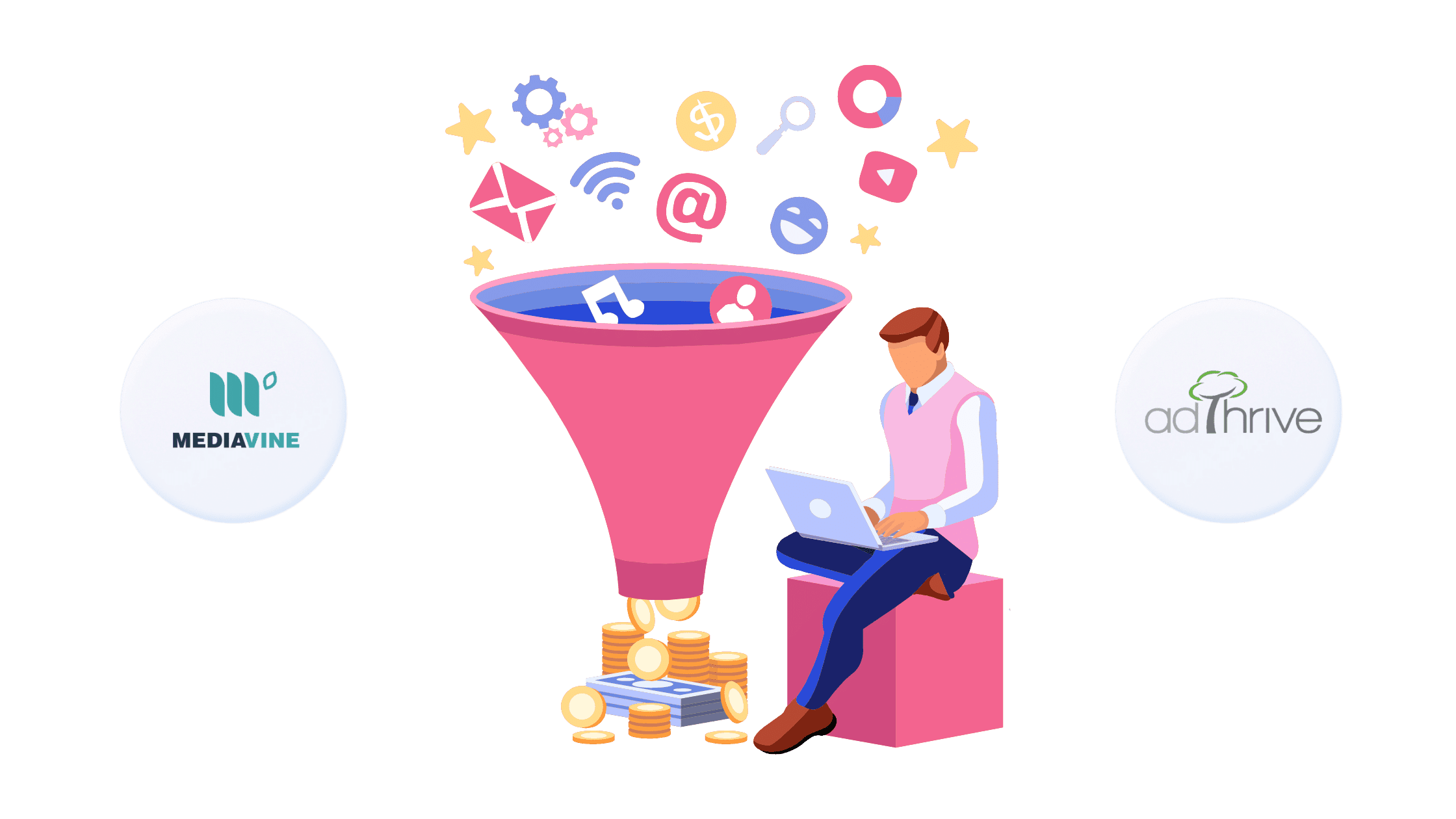 While ad networks like AdSense and Ezoic offer different value options and appeal, Mediavine and AdThrive are the top RPM contenders. But it's not all about the money. From entry barriers to ad layouts and customer support, both networks excel in their respective support and feature fields. 
So let's get into Mediavine vs. AdThrive review – 2022.
1. Application Requirements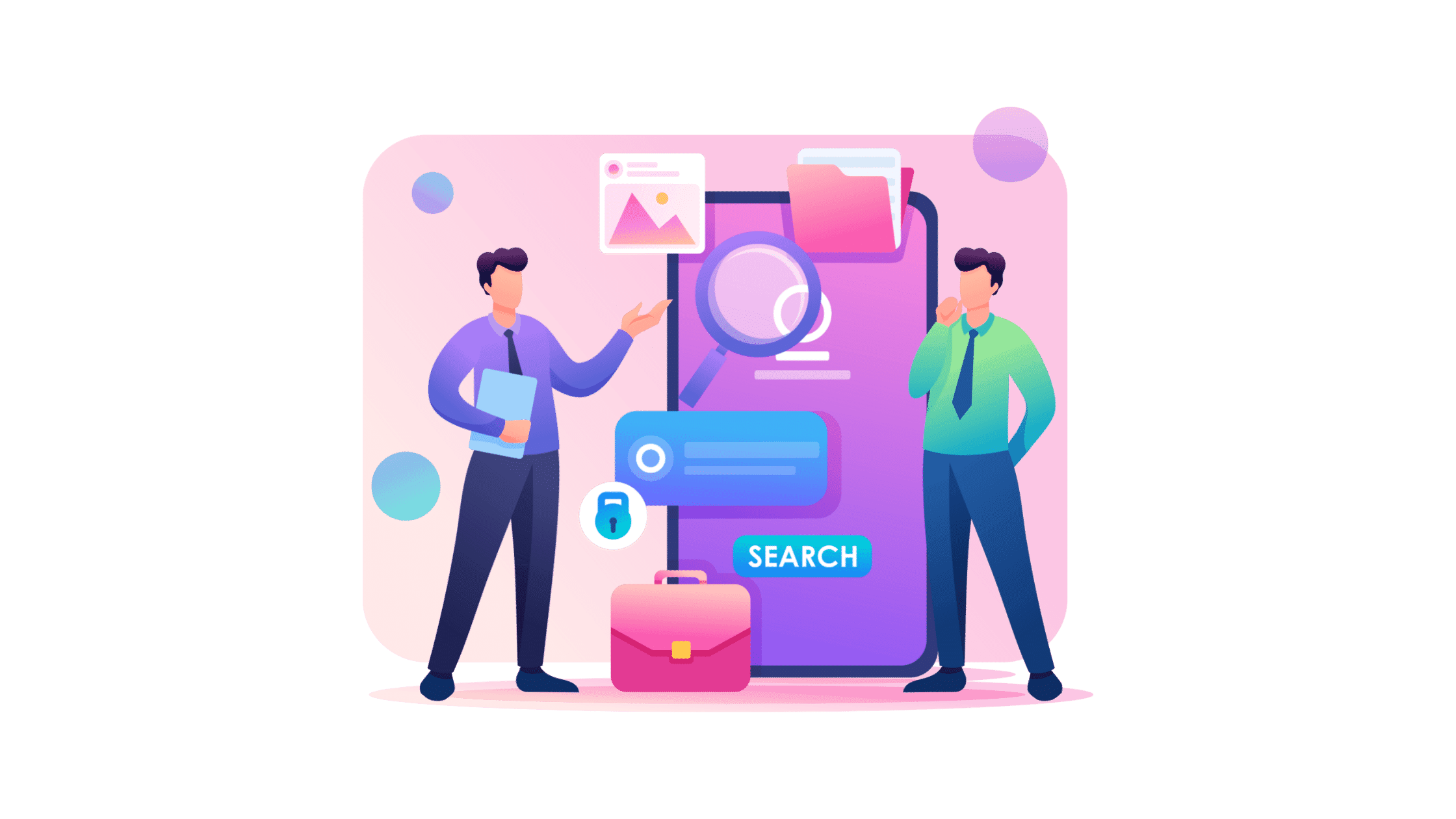 OK, if you want to make good money, you're going to have to work for it. Getting accepted into either Mediavine or AdThrive is hard. Both services have upped their entry requirements over the years, making it pretty tough to get in.
Mediavine
Requires a minimum 50,000 monthly sessions before being considered (approximately 70 000 page views).
Very few of the 75 to 100 daily applicants make it onto the Mediavine network, with an estimated 28% acceptance rate making for tough going.
Mediavine looks for sites with long-form, richer content, usually exceeding 1000 words for the average post. This is an important metric for consideration.
Your site must be in good standing with Google AdSense, and if you've ever previously been banned, you'll be shut out from even applying.
AdThrive
Only around 15%of applicants get accepted to the AdThrive network.
AdThrive needs Google Analytics to be installed and recording your site's activity for some time before applying.
Here's the kicker: you'll need to prove a minimum of 100 000 page views per month before they let you in. That's a lot of traffic, by most standards.
While the service sees US traffic as a big plus, visitors from the UK, Canada, and Australia can help your application.
Winner Mediavine – due to the lower pageview threshold.
Both services are certified Google Publishing Partners, so publishers must be in Google's good books before applying. Both are looking for sites that offer unique, engaging, user-friendly content and niche audience targeted.
Getting accepted to Mediavine or AdThrive is an achievement, so you'd do well to ensure that you're hitting all the right notes before applying.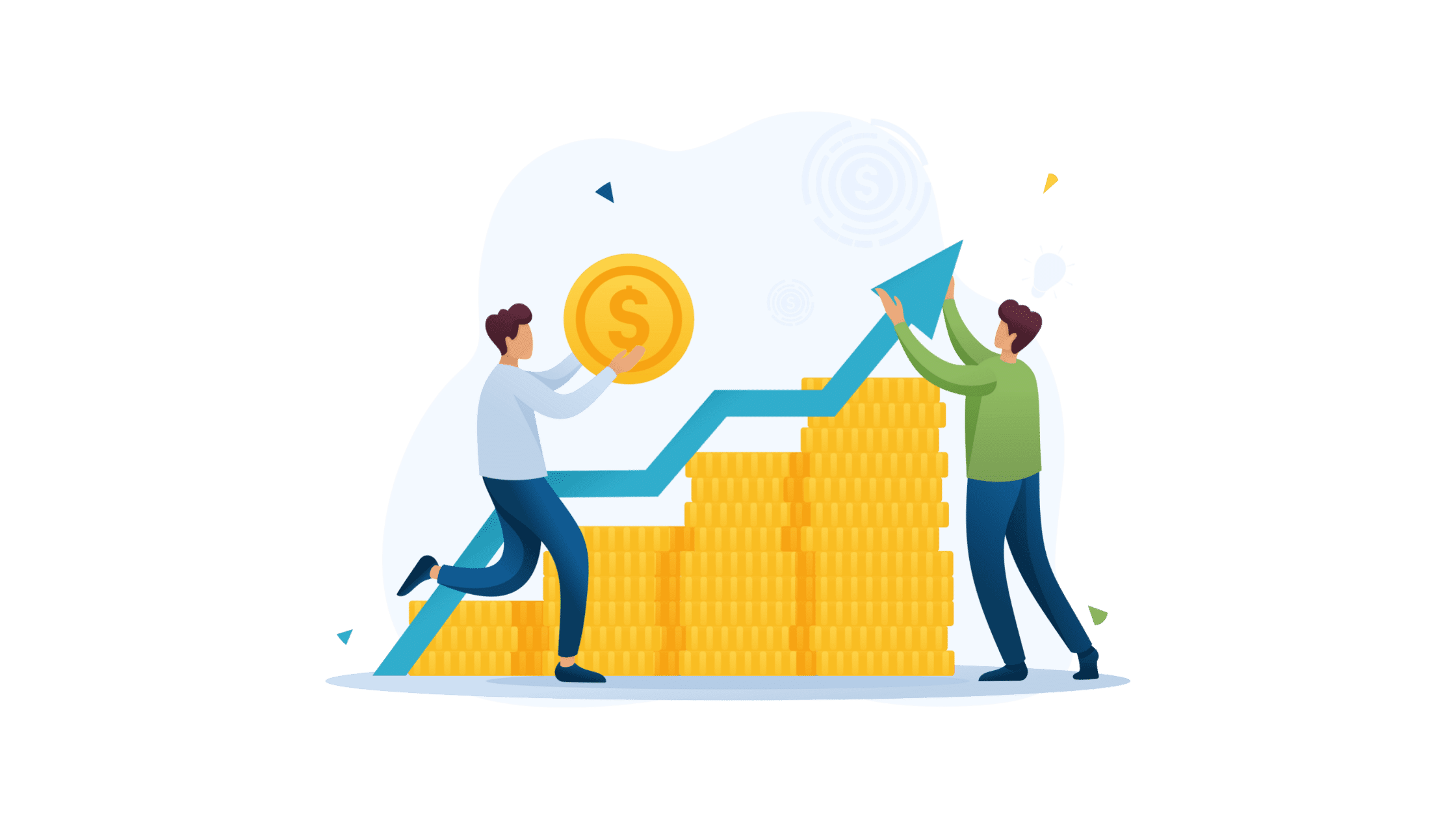 Next up, we get into the number one reason most people consider Mediavine and AdThrive over most of the other networks – revenue. Both networks are easily the most lucrative in terms of RPM, and publishers know it.
RPM stands for "revenue per mille," or how much a publisher earns for every 1 000 impressions their site gets. Put simply, if you make $50 in ad revenue from 2000 impressions, that's an RPM of $25. While RPM isn't the only metric by which publishers rank their ad networks of choice, it is one of the most important.
Mediavine
Users have claimed average RPMs of between $10 and $30, with more accurate indicators pointing to the $13-$15 starting range. 
At $15 RPM and meeting the minimum 50 000 impressions threshold, publishers can expect to start earning at least $750 per month. 
While RPMs can vary dramatically, Mediavine's are consistently viewed as among the best on offer.  
AdThrive
On AdThrive, publishers can expect to hit a $20 RPM from the outset. 
The network's affinity for lifestyle niches means that audiences pack considerable spending power, so publishers can expect to see excellent returns. 
AdThrive promises their publishers a 20% increase over what they were earning with their previous ad network. They'll make up the difference and guarantee a $5 000 payday if you don't see the increase!
Winner: It's close, but AdThrive edges it by virtue of their 20% RPM guarantee and $5000 kicker payment. 
Both networks take a 25% cut of ad revenue as their management fees though that won't bother too many publishers once that first ad income starts trickling in. 
3. Ad Layouts & Placements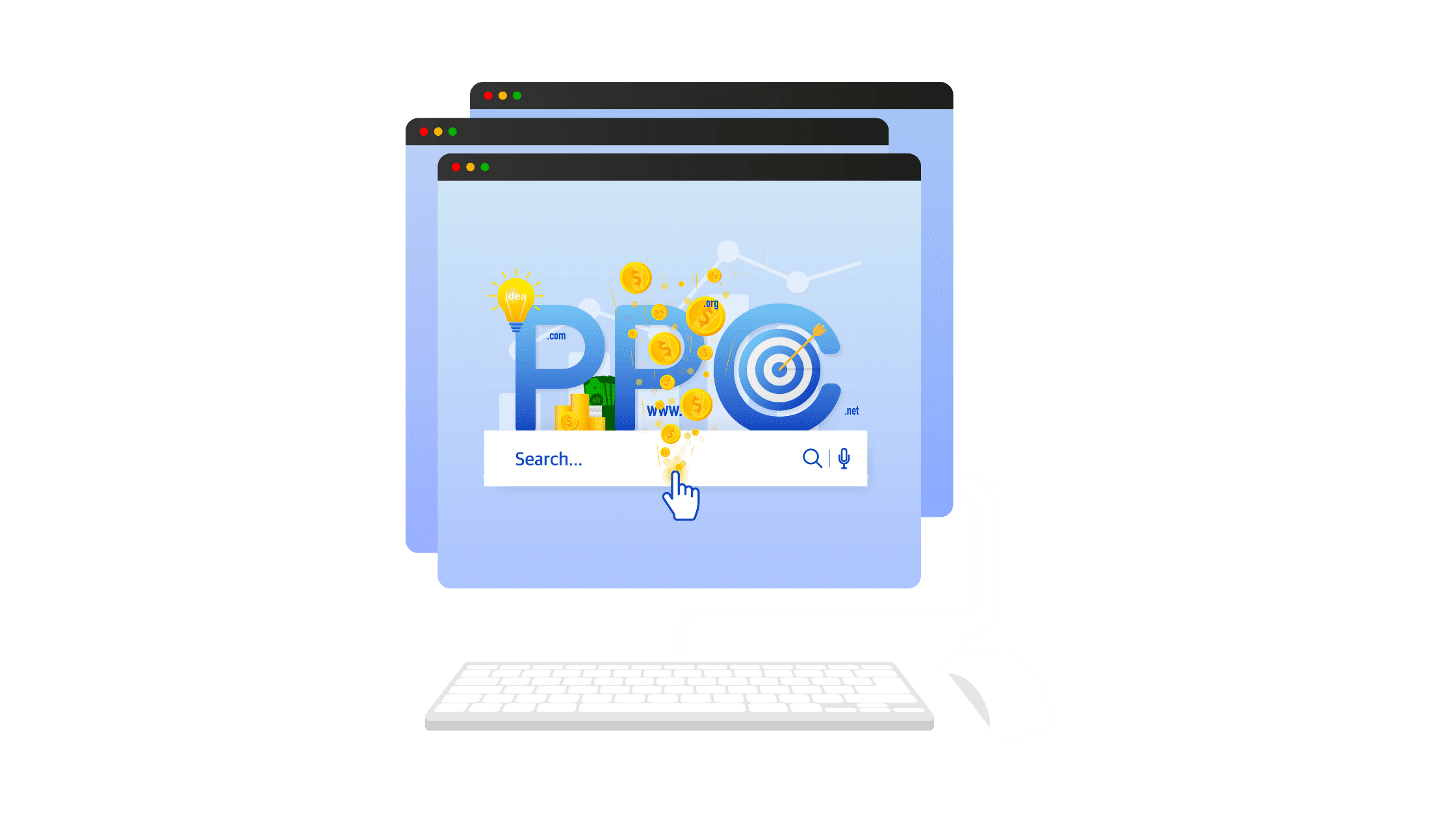 Mediavine and AdThrive provide their publishers with an excellent selection of ad layout options that promise high-quality advertising and relevant ads for their audiences. Custom ad layouts generate maximum revenue, and user experience feedback is outstanding.
Mediavine
Requires exclusive access to both mobile and desktop ad inventory.
Ads that are programmatic in nature cannot be served by Mediavine, allowing them to negotiate healthy rates with advertisers. 
The network uses four standard ad placements and boasts top-notch viewability and performance.
AdThrive
AdThrive's custom-designed ad layouts are optimized for each unique site. 
Multiple ad layout options mean you can ensure your site's look and feel aren't compromised while guaranteeing maximum revenue potential. 
Three kinds of ad types are utilized with mobile optimization to boot.
Winner: Both – Because they each offer optimal placement strategies and network assistance while considering publisher needs. 
Mediavine and AdThrive are both exclusive best display ad networks, meaning that you won't be able to advertise ads from other display networks. However, you will still be able to display affiliate marketing or sponsored ads though.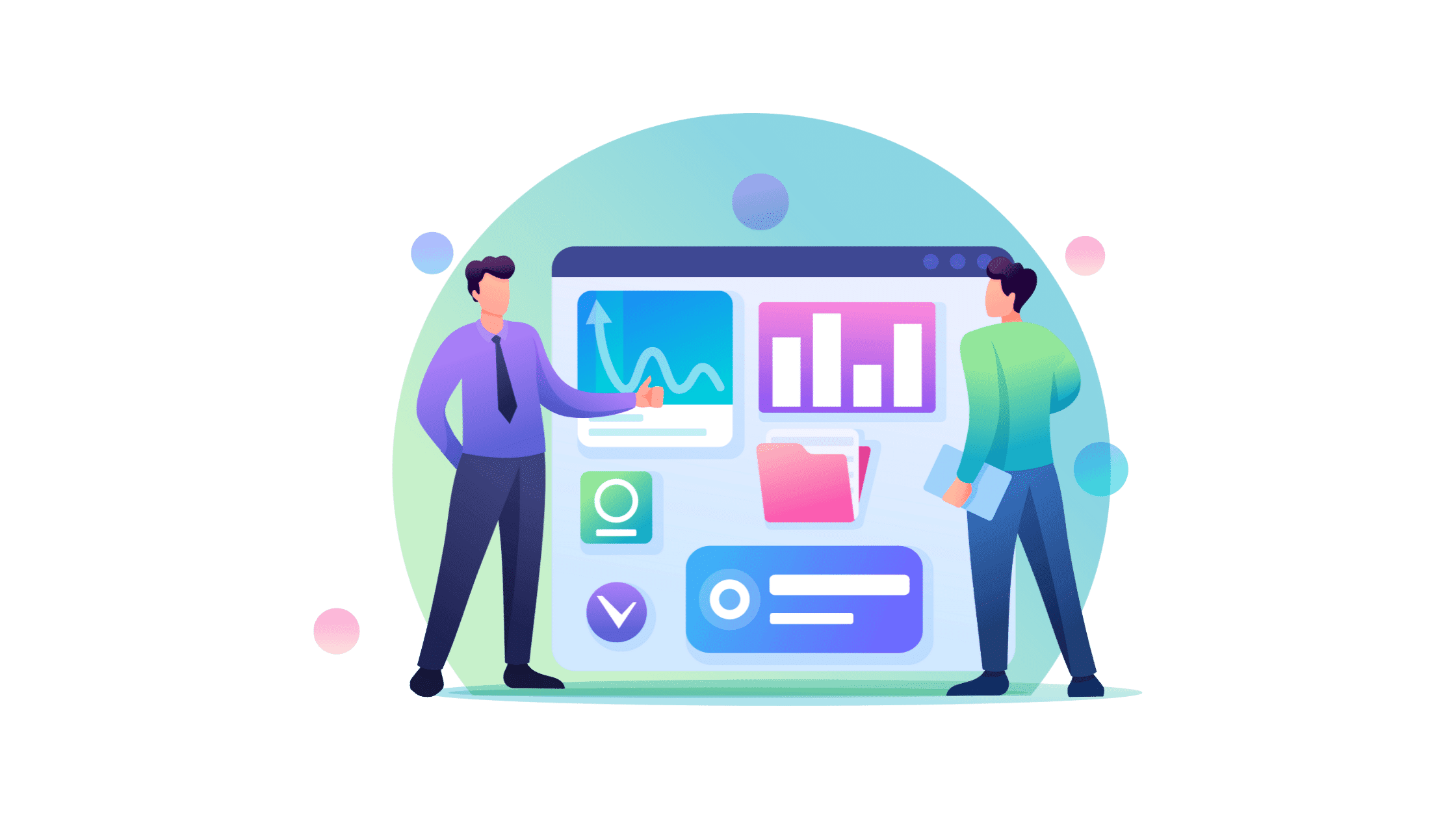 On the features front, ad networks can differ significantly. While some networks – like these – choose to add features focused on earning more, others, like AdSense, are heavily traffic-focused, going for quantity and volume over revenue and user experience. 
Mediavine and AdThrive are constantly adding extra features and functions that keep publishers on their toes and keenly interested. AdThrive's free topic content optimization software is a big plus, while Mediavine's open-source WordPress theme framework, Trellis, is built for speed. 
Mediavine
Website load speeds rank among the best with Mediavine, thanks to lazy loading, where each ad runs its own scripts and loads separately from your page. 
The network offers advanced device, keyword, video format, and contextual targeting, ensuring the right ads find the right audiences. 
Mediavine's full-service engagement suite, called Grow, allows publishers to engage and connect with their audiences on a much deeper level. 
The network's community is very supportive, exceptional customer service is a big positive, and the Mediavine dashboard is clean and modern. 
AdThrive
AdThrive offers publishers access to a dedicated optimization team, allowing them to maximize revenue fast. 
The network's approval and onboarding infrastructure are brilliant, slashing waiting times and getting revenues moving quickly. 
The network's dashboard offers detailed reporting and analytics features that intuitively combine and display key data.
Their exceptional ad quality means publishers can enjoy high RPMs without seeing too much instability in revenue. 
Winner: Mediavine – due to their page load speed advantage and Grow engagement suite.
Both networks are Google Certified Publishing Partners and, with premium ad network status, work hard to keep RPMs high. Their customer service engagement and intuitive dashboards help publishers stay on top of their ad performance, while onboarding and setup assistance means publishers won't have to worry about struggling.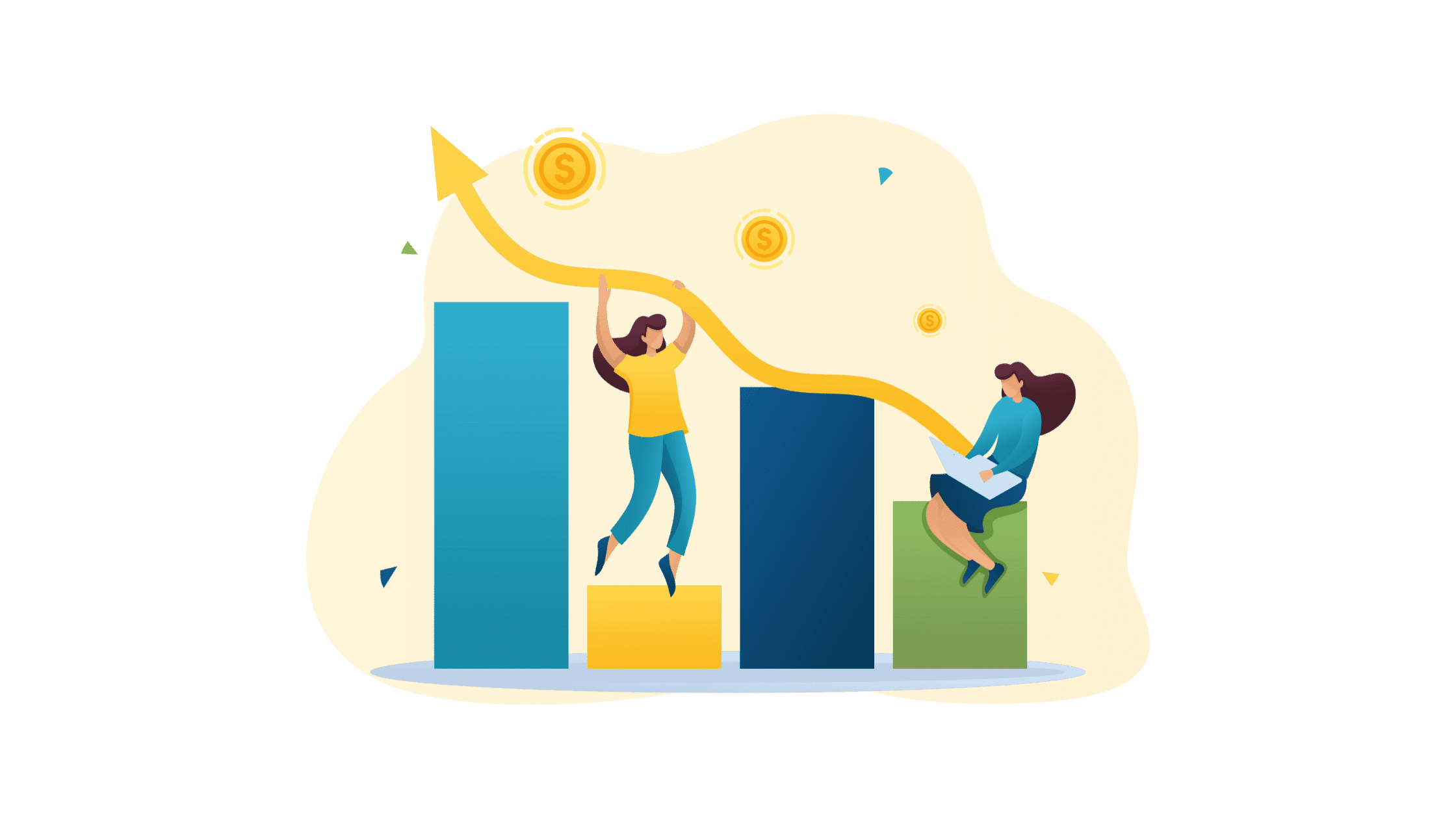 As industry-topping RPM ad networks, Mediavine and AdThrive offer decent payment terms. Both networks utilize the Tipalti payment provider, offering publishers a range of payment options. Their NET payment lead times (where publishers receive earnings after a specified period following the end of the month) differ, though the minimum payout threshold is $25.
Mediavine
Net 65 days – publishers will only receive their money 65 days after the end of the month in question.
Mediavine can pay publishers using Payoneer, PayPal, ACH, and Wire Transfer 
Wire Transfer payment threshold: $200
AdThrive
Net 45 days – publishers will need to wait for 45 days before the network pays them. 
AdThrive uses local transfers, eChecks, PayPal, and wire transfers to get their publishers paid
Their wire transfer minimum amount: $100
Winner: AdThrive because of their shorter net-45 schedule and additional check payment methods.
Getting paid by these networks is safe, guaranteed, and in line with most industry norms. While the net-schedule payment lead times can be lengthy, the higher RPMs and multidimensional payment options make it worth the wait. 
Mediavine vs. AdThrive: The Verdict

Both of these networks promise high RPMs, exceptional customer service support, high ad quality, and access to advertising networks that rank among the best. But how do you pick between the two? 
Depending on your target demographic and niche, along with your RPM ambitions, Mediavine and AdThrive can transform your blog or website into an ad revenue machine. While Mediavine's application requirements are a little easier, AdThrive's higher RPMs shade Mediavine's (still lucrative) numbers. And while both networks offer state-of-the-art ad layout and placement capacities, Mediavine's customer support and load speed features balance with AdThrive's shorter net pay times and additional payment methods.
Ultimately, however, despite rigorous consideration, we'd have to declare this Mediavine vs. AdThrive review and showdown a dead-heat draw. We simply can't separate the two.
Bloggers and lifestyle content creators love these premium networks for more than attractive RPMs. Despite the high application and entry barriers, these networks' rich feature sets, actively engaged communities, and extensive customer support continue to guide them into more targeted, relevant markets, netting publishers handsome income. 
As Web3.0 continues to drive newer, more engaging, and innovative evolutions in online advertising media, expect ad networks like Mediavine and AdThrive to remain at the forefront of things, setting the standard when it comes to digital display advertising. 
So if you've got the numbers and are ready to start earning a dependable passive income for your blogging or content offerings, check out these ad networks. You won't be disappointed.