How to Get Approved for Mediavine
Disclosure: Some of the links below are affiliate links, meaning that at no additional cost to you, I will receive a commission if you click through and make a purchase. Read our full affiliate disclosure here.
Mediavine is one of the largest ad management companies in the world. Mediavine's exclusive ad management platform provides bloggers and content creators with the opportunity to monetize their blog. Since Mediavine pays some of the highest RPMs (earnings) to bloggers, it is among the most popular digital publishing networks.
However, Mediavine does not just accept any site into its exclusive network. In fact Mediavine receives 75-100 applications per day on average, and accepts only a small percentage of these sites. This guide will cover how to get approved for Mediavine and provide answers to some of the most frequently asked questions asked by bloggers who are considering applying.

Below is a table of contents for quick reference: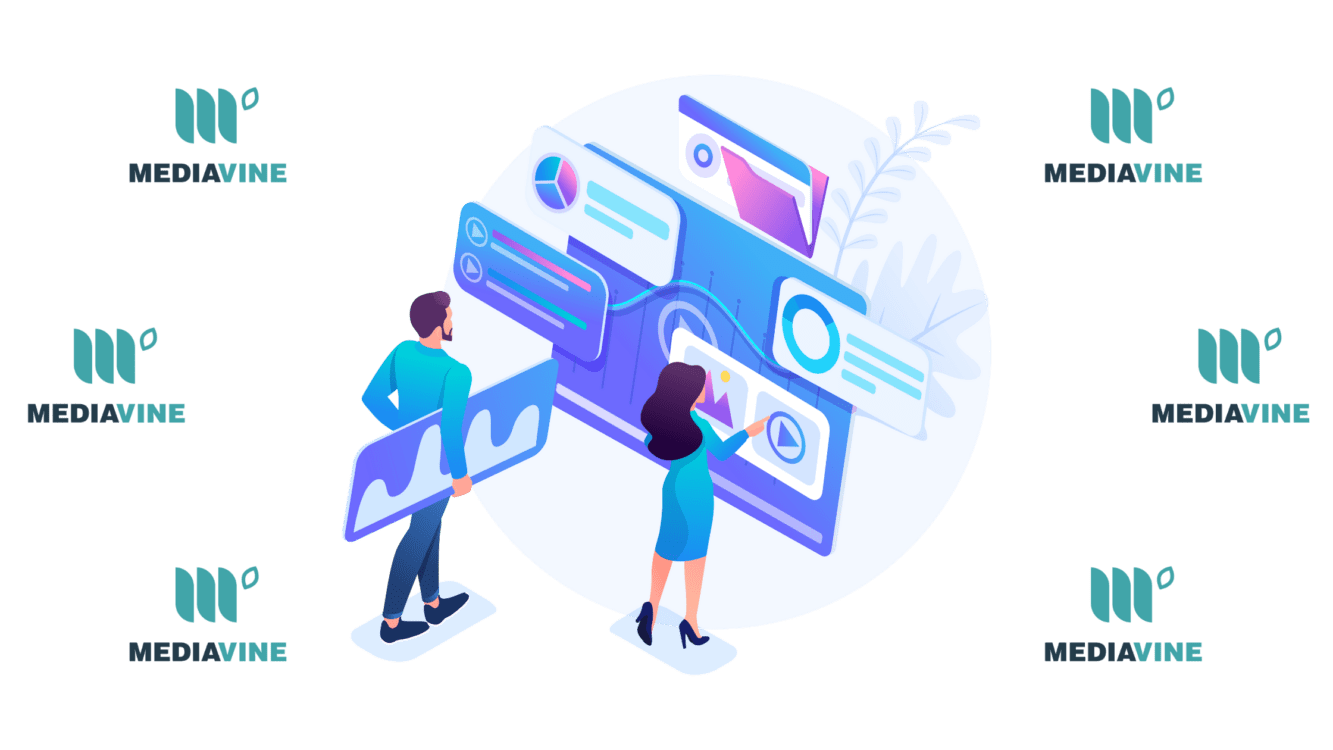 Mediavine is a full-service ad management company for content creators. By installing a single script that optimizes all placements on an influencer's website, Mediavine's ad technology is future proof and ready to grow with any site.
Mediavine works directly with the ad exchanges and advertisers to get top dollar for its ad inventory, resulting in faster load times, more traffic and improved user experiences.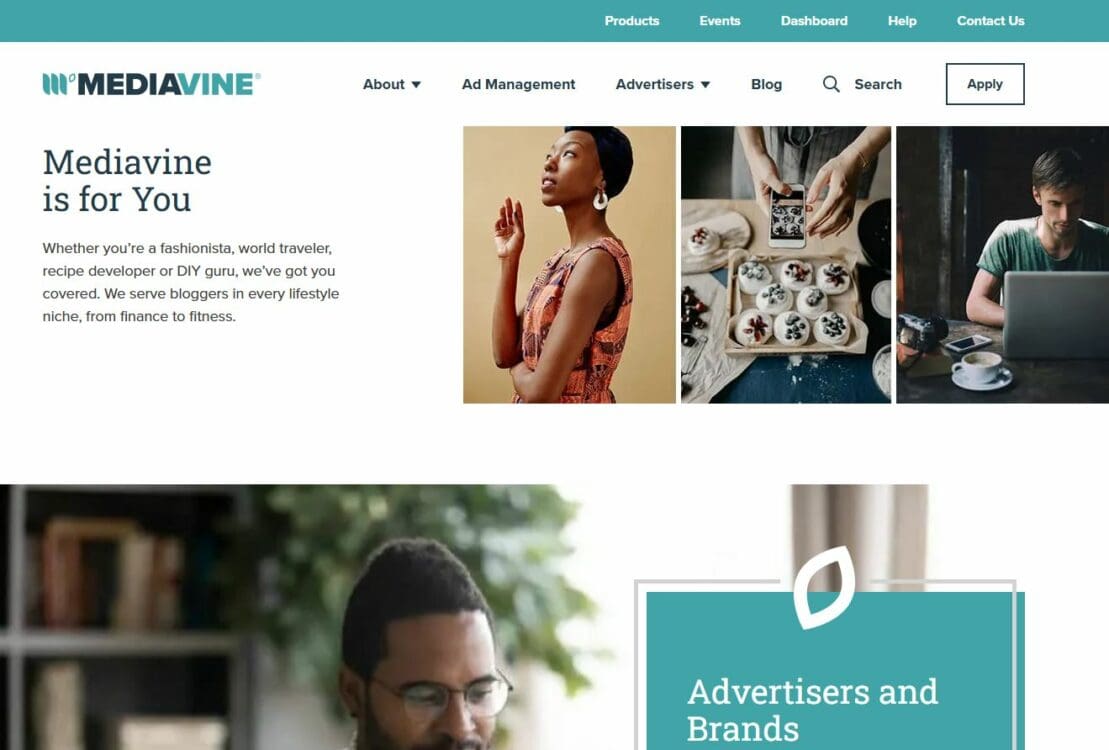 Why Bloggers Chose Mediavine

Bloggers choose Mediavine for a number of reasons: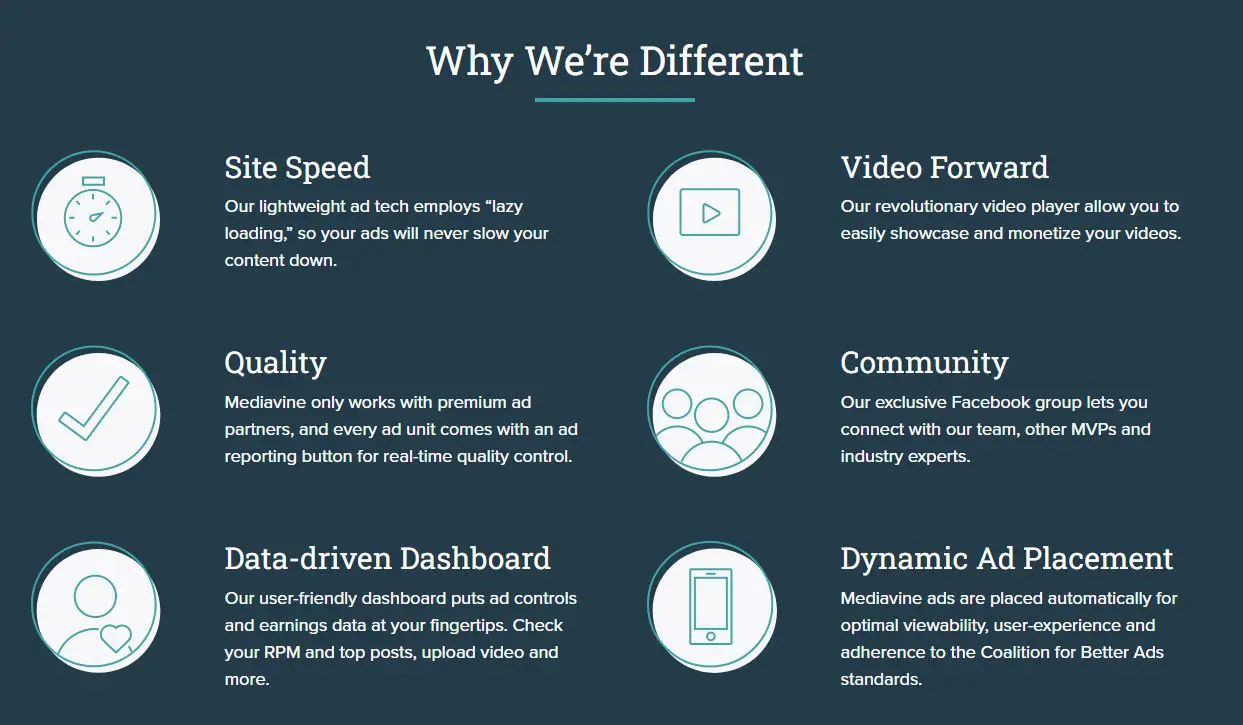 Perhaps most importantly, Mediavine offers some of the highest RPMs in the display ad management industry!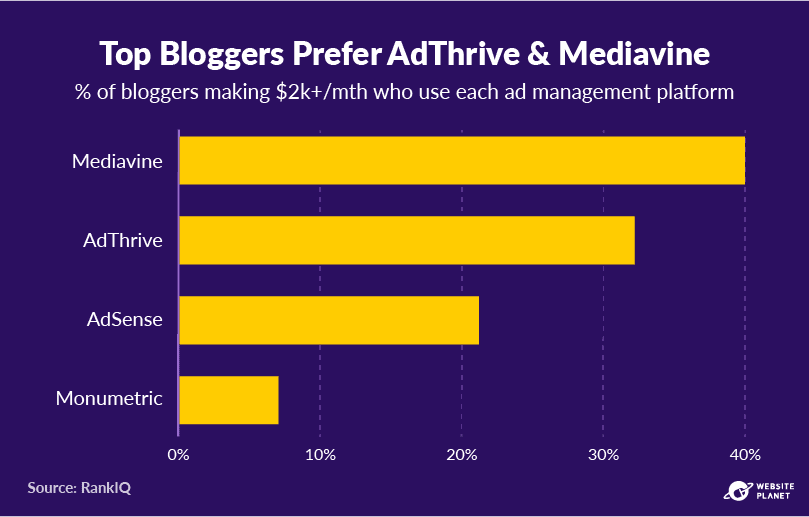 One of the biggest reasons that bloggers love Mediavine is that it has a very user-friendly dashboard that clearly shows key metrics for your site, such as page views, RPMs, sessions, earnings for the current month, and past payments:

Mediavine Application Requirements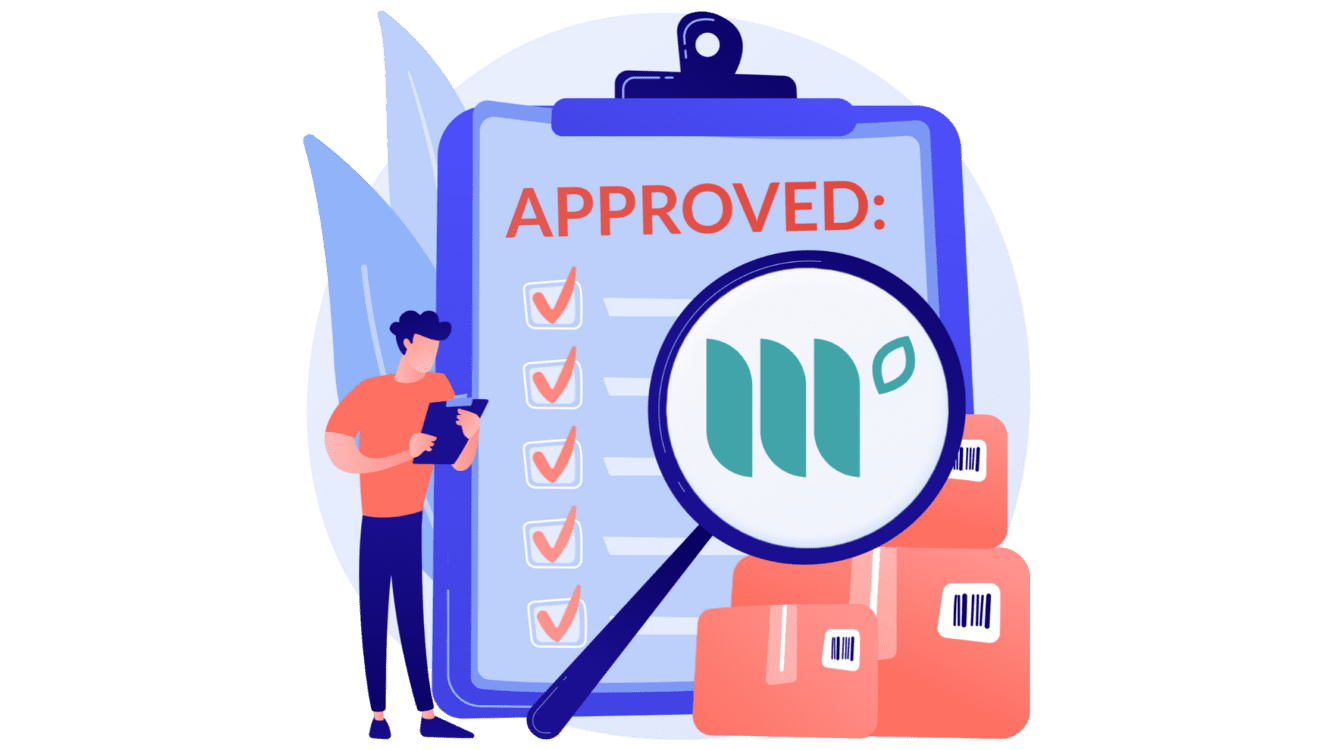 This section will focus on the Mediavine application requirements. Please note that, as described above, Mediavine is among the most selective ad management networks. The requirements disclosed by Mediavine should be viewed as the minimum requirements to be accepted into their ad network. Simply reaching these stated metrics does not guarantee that you will be accepted!

Mediavine has 4 official application requirements for any website that a blogger submits for review:

50,000 sessions in the past 30 days (based on your Google Analytics report).
Good standing with Google AdSense.
Long-form, engaging content.
Original content in any lifestyle publishing niche.
1. 50,000 Sessions in Past 30 Days

Mediavine requires that your website have received 50,000 sessions in the past 30 days, as measured by Google Analytics.
This traffic requirement is probably the biggest barrier of entry for most bloggers. While not an impossibly high minimum, 50,000 sessions typically means that your site is receiving substantial traffic, and for most bloggers requires a substantial investment of time in producing high quality content.
Mediavine requires 50K sessions, not pageviews. Many other ad networks use pageviews as their baseline metric, so some bloggers miss this key detail. A session is, whereas a page view is . So pageviews are some number that is larger than your sessions. The ratio will vary depending upon how users engage with your website (but as a rough guideline, 50K sessions typically translates to 60K-100K page views).
Mediavine measures your site's metrics using data from Google Analytics. For most bloggers, this is pretty simple to check as they already use Google Anlytics. But for those bloggers using another tool to track website traffic, you should keep in mind that you need 50K sessions as reported by Google Anaqlytics.
Checking this metric in Google Analytics is easy.
1. Login to you Google Analytics Account. To find out how many sessions your site had in the last 30 days, go to the Audience tab in the left hand column of Google Analytics, then click on Overview, then Sessions.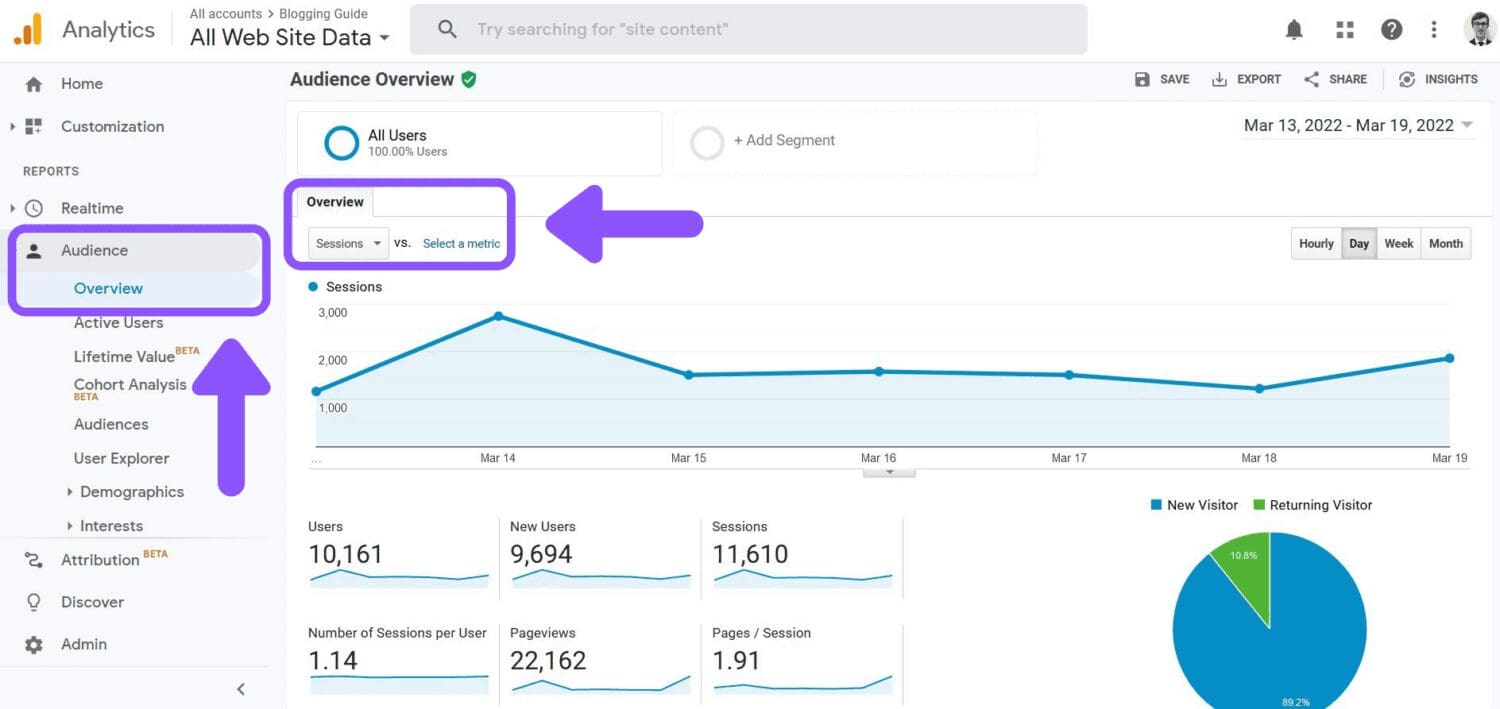 2. The data will default to the last 7 days, so you'll need to change the time frame in the top right corner to the "Last 30 Days."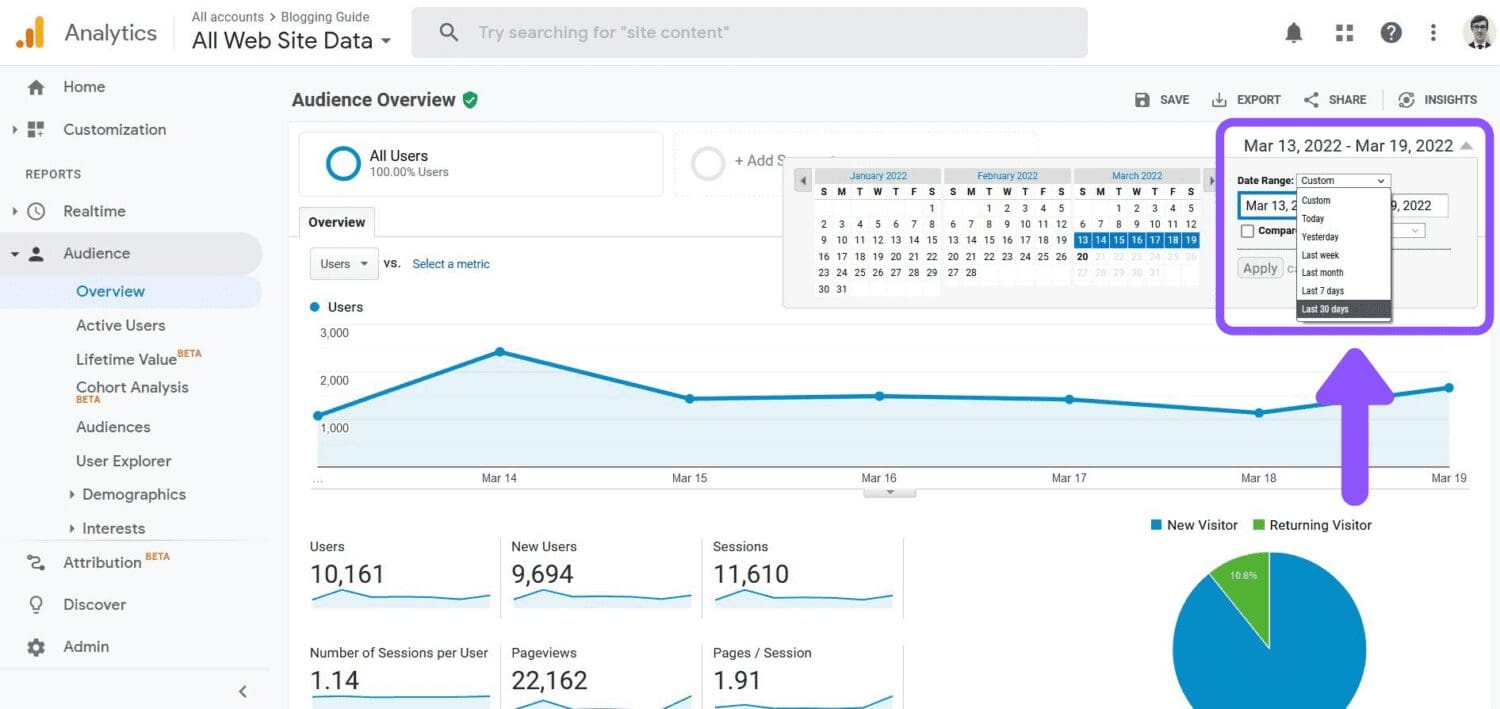 3. Under the drop down menu above the graph, select sessions to display your site traffic by sessions. Then right underneath the graph, you will see your total number of sessions in the last 30 days.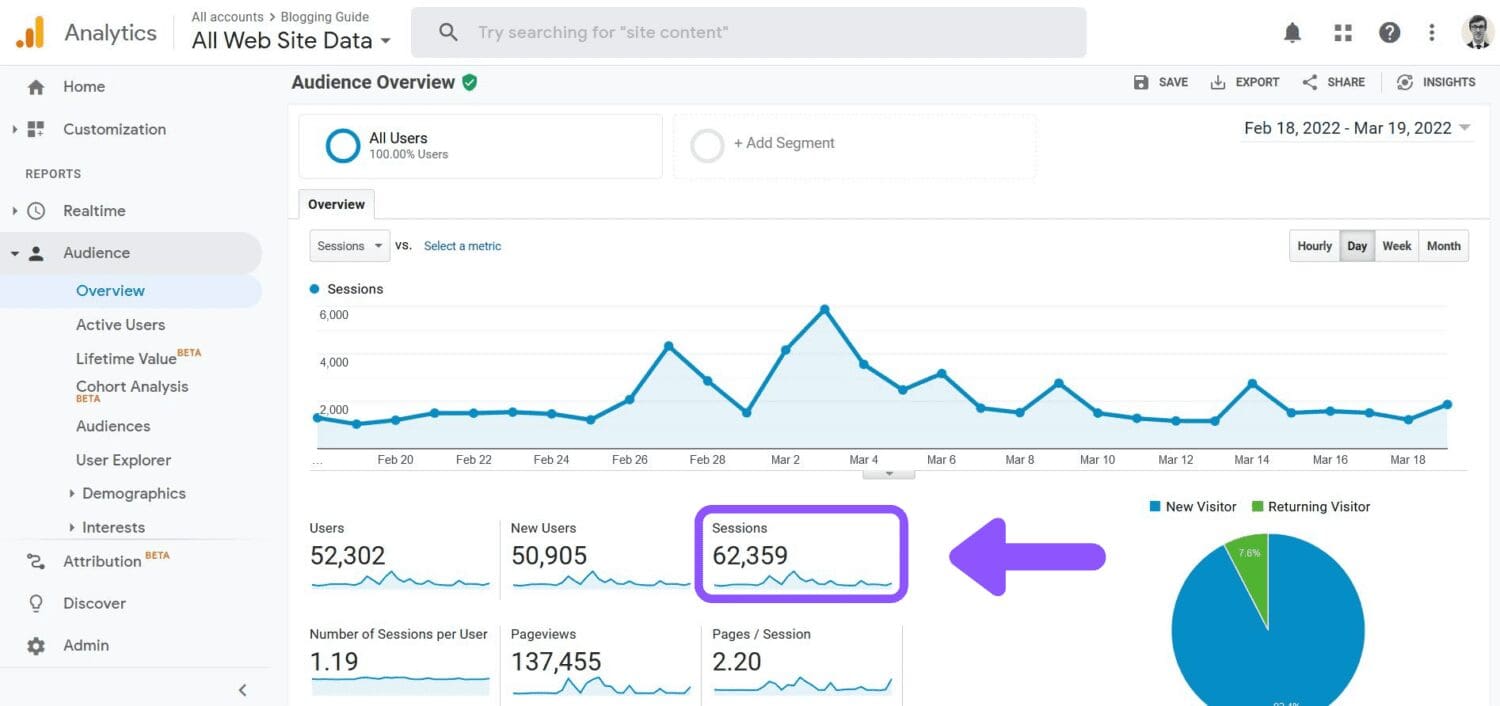 2. Good Standing with Google AdSense

The second requirement for applying to Mediavine is that publishers must make sure their website is in good standing with Google AdSense and Google AdExchange. This means that you cannot have been banned, rejected, or have an open dispute with these networks.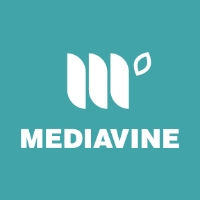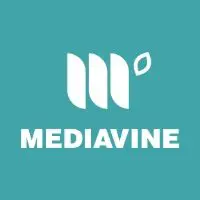 Starting April 26th, if you've ever been banned, rejected or had a unresolved policy violation with Google AdSense, we won't be able to add you to the Mediavine Publisher Network.
Note: This does not mean that you need an existing AdSense account to apply to Mediavine. But, should you make it through the application process, you'll need to be able to create an AdSense account. This shouldn't be an issue if you've never had one.
The application process usually takes less than 24 hours, but can be as long as 2-3 days. So you might as well apply to AdSense first, before applying to Mediavine, as you will ultimately need access to Google AdExchange.
3. Long-Form, Engaging Conent

The third requirement to apply to Mediavine, is you must have a blog with long form, engaging content. Long-form blog posts are generally at least 1000 words (and oftentimes are much longer).
Basically, Mediavine wants publishers who are creating content with enough substance so that they can place ads in your content without overwhelming your readers.
Engaging content is obviously subjective, but this generally refers to content that has high dwell time, infographics and charts accompanying the text, and other features that keep your readers interested. Most importantly, you must have content that people would organically want to read.
More specifically, you cannot have non-human-traffic (paid traffic from bots). Mediavine will verify that you only use verified and white-listed traffic.
4. Original Content From Any Niche

The final Mediavine requirement is that you produce original content for your blog in any lifestyle niche. While historically, many of the prominent bloggers using Mediavine were food bloggers, Mediavine will consider applications from pretty much any-advertiser friendly niche.
But your content must be original! So make sure you have not "borrowed" sentences/paragraphs from other blogs, as Mediavine will check.
Mediavine "Unofficial" Application Requirements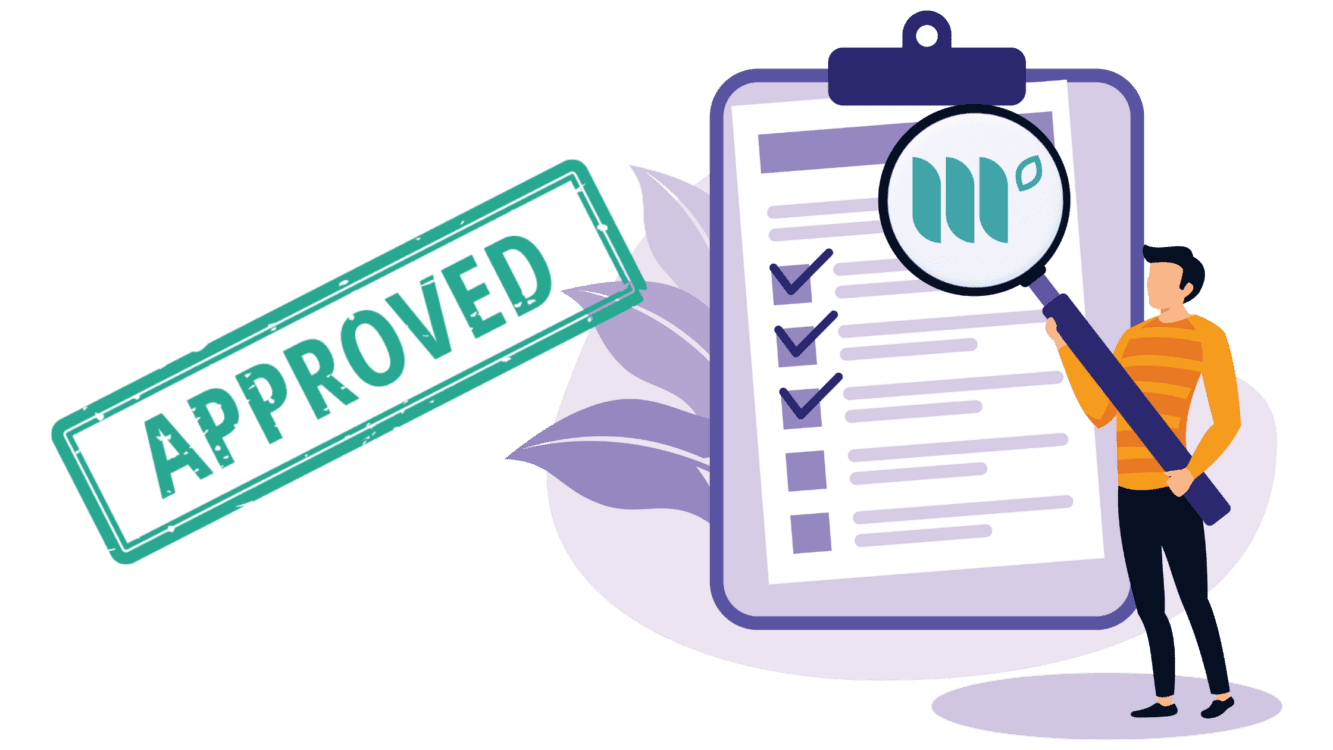 This section will focus on the "Unofficial" Mediavine application requirements. Please note these are not stated requirements by Mediavine but rather an aggregation of potential disqualifying factors based off of hundreds of discussions with Mediavine applicants (both accepted and rejected).
While these may not be hard and fast rules, they are mostly based on concepts alluded to in various Mediavine articles.

There are several "Unofficial" Mediavine requirements that I would recommend applicants aim for. These are not firm requirements, but if you can meet all of these, I believe your chances of being accepted to Mediavine will go up significantly compared to someone meeting the bare minimum requirements.

85% of your website traffic should be from Tier 1 Ad Countries (US, UK, Australia,Norway, Germany, Finland, Switzerland, Germany).
Your top page by sessions should generally not account for more than 9% of your total site traffic.
Your website needs essential pages (About me/author page, Privacy Policy, Affiliate Disclaimer Page, Easy to Navigate Menu, etc.).
Content is ideally both original and created manually (i.e. programmatic content can be problematic).
No Tier 2 or Tier 3 Ad Country should account for more than 10% of your overall session distribution.
Try to apply in a period of time where you do not have 1-2 days that account for more than 20% of your total monthly sessions.
Avoid any content that may be remotely questionable (Adult, Gambling, MLM, Cryptocurrencies, Drugs, Weapons, or Anything Illegal).
Avoid applying if you have rebranded your site or changed your site's URL in the past few months (ideally, wait at least a year).
Try to keep your Average Session Duration over 1 Minute.
Try to keep your Bounce Rate below 70%.
Minimize the presence of your sidebar (or remove it altogether).
Even if you follow all these suggestions, Mediavine allows their advertising partners to veto any applicant without explanation in the external review, so there is still a chance you will be rejected.

Mediavine Application Timeline & Steps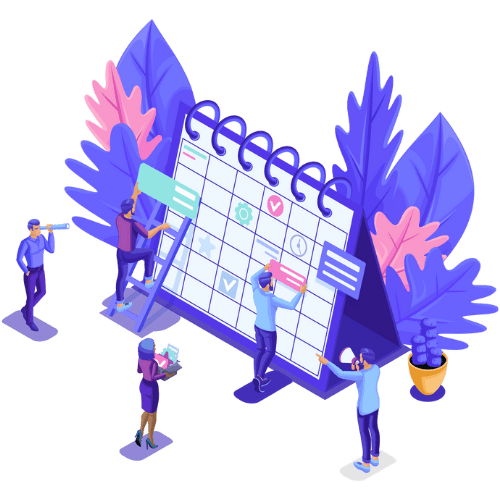 Mediavine's application process is generally more time-intensive than most other ad networks. Although my open personal experience applying and getting accepted to Mediavine in 2022 was far quicker, you should expect the entire process (from submitting initial application to seeing your first day's earnings from your Mediavine ads) to take 4-6 weeks at least. Many successful applicants will know whether they've been approved or rejected from Mediavine within 3-4 weeks.

Mediavine Application Timeline

Mediavine states that the following about the application timeline:
Each application we receive is reviewed by a minimum of two different people on our team, and any site we're considering turning down is examined by no fewer than three people internally. 
We take every Mediavine application seriously to ensure the highest quality of our platform as a whole. For this reason, don't be alarmed if 14-21 business days pass from the time you submit your Google Analytics PDF until a final decision is made.
Sometimes, everything runs smoothly and it may not take as long. Other times, if application volumes are extremely high or we need to dive deeper into a particular application, it can take up to 28 days.
My Personal Application Timeline

I had read many "horror stories" about people waiting for weeks and not hearing back from Mediavine (even after they followed up). So while my experience may not be representative of the average application, below is my personal application timeline for March 2022 (from submitting my initial application to signing my contract).
Apply / Submit Google Analytics PDF
I applied to Mediavine on 3/3. I sent in the PDF of my Google Analytics on 3/4.
Google AdExchange / Internal Review
Mediavine sent me a Google AdExchange request on 3/9. On 3/10 I was approved by Google.
External Review by Advertising Partners
My website was now reviewed and approved by a panel of advertisers on 3/10.
Accepted / Sign Contract
On 3/11, after hearing that I passed the second phase of the review, I was sent a formal contract/offer to join Mediavine!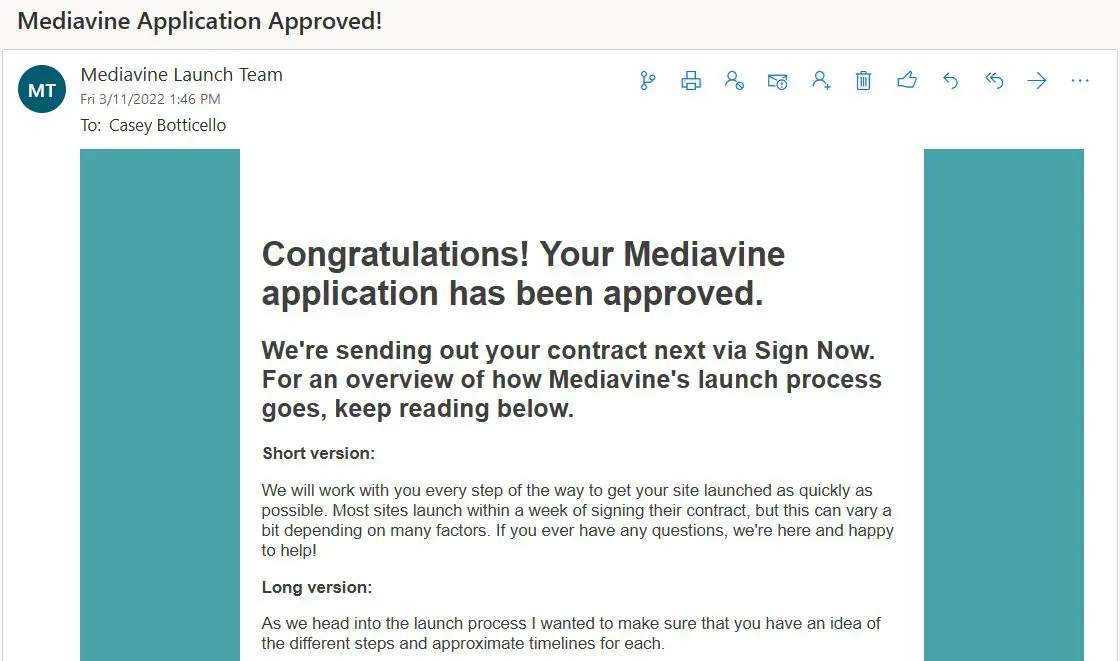 While this process was surprisingly quick, I had studied the pre-application checklist thoroughly, responded almost instantly to all email requests, and this took place mainly on weekdays which I'm guessing lead to faster response times.
Despite this relatively quick process, I exchanged literally 30+ emails with various Mediavine support team members so it did feel a bit tiring, but by staying on top of it, everything went a lot faster.
As far as actually getting my ads set up, they began the ramp up phase and I started earning on 3/14 (so it took 3 days). This was surprising as depending on your site structure, it can definitely take longer. In fact, they almost advise against using website builders in their resources section, which is what I used to construct every blog post on my website (using Divi).
Whenever you join a new ad network (or join your first one), it can take a while for your RPMs and other key earnings metrics to stabilize. My ramp up period jumped significantly from an RPM of $1 on the first day (almost no ads filled) to $25+ by my second week with Mediavine!
Mediavine Application Tips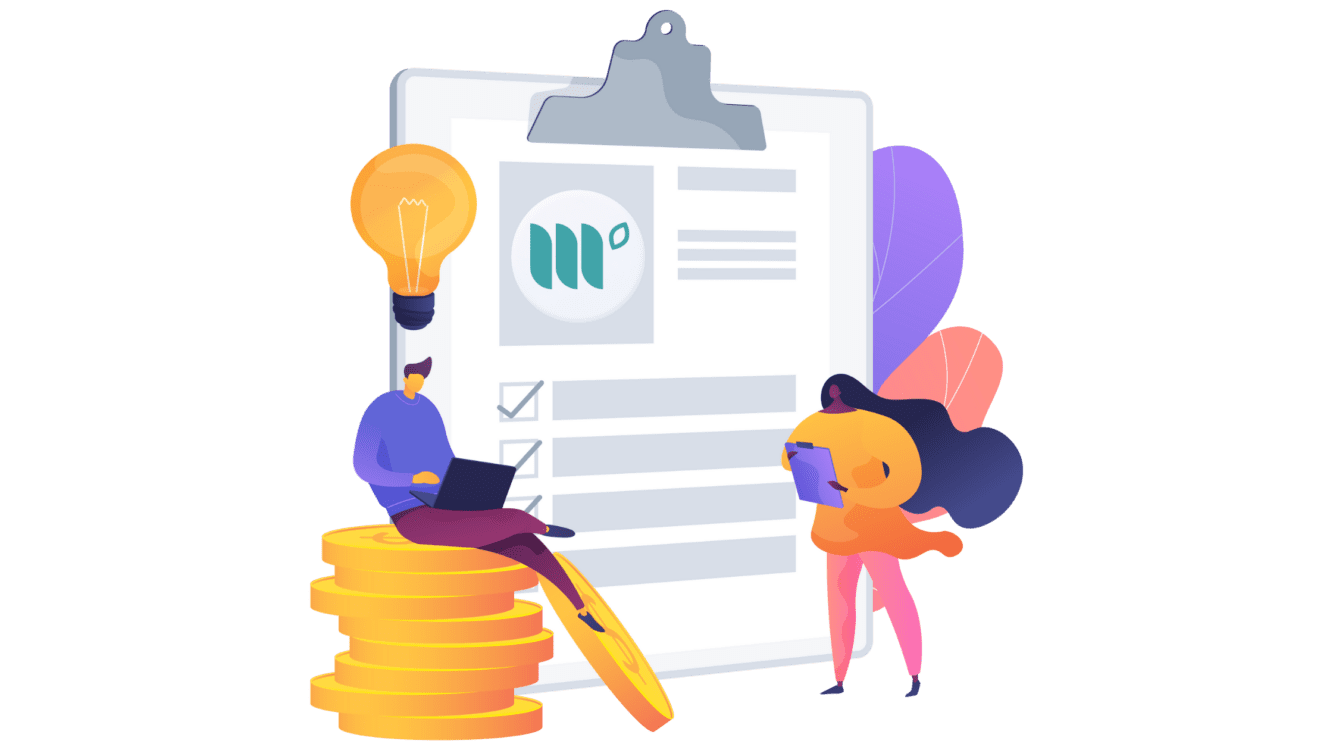 This section will focus on some tips for navigating the Mediavine application process. These were all tips that I personally utilized in my own application process (and to some extent, likely the reason my application was processed so quickly):

Read all application related emails carefully. Some of these emails from Mediavine contain very lengthy instructions. Make sure you read them thoroughly and complete them exactly as instructed by Mediavine.
Respond to Mediavine emails and requests ASAP. I made a point of responding to all Mediavine emails within a few hours. This not only allows you to generally speed up the application process, but it helps ensure that you are dealing with the same support team members at each step. If you wait longer than a day, your next interaction will likely be with someone else at Mediavine (not the person you were previously emailing).
Get approved / create AdSense account before applying. While you don't need to have ever used AdSense to be approved for Mediavine, you will need an approved account to complete the Mediavine application process.
Be polite. Even if you are not accepted, you can always re-apply to Mediavine, so there is no reason to burn any bridges!
Ask questions! If you have questions about the application process (before you actually start it), you can chat with a Mediavine team member using their site's customer service chat, which will appear in the bottom right-hand corner of any page on their website: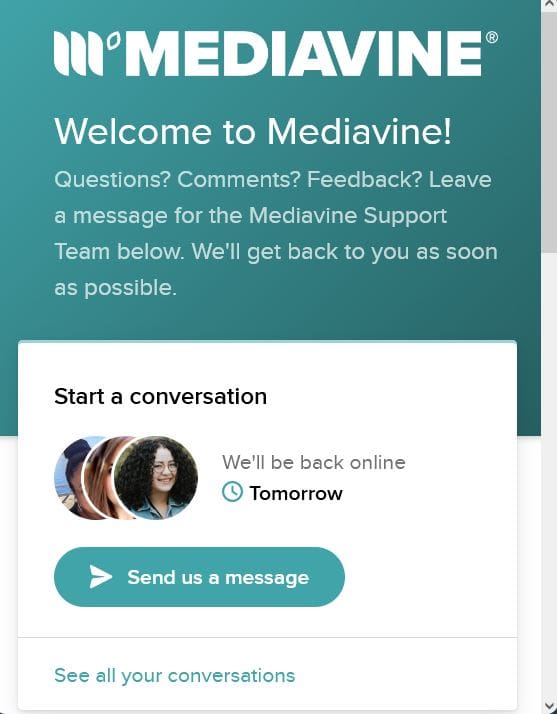 Mediavine RPM, Earnings & Site Optimization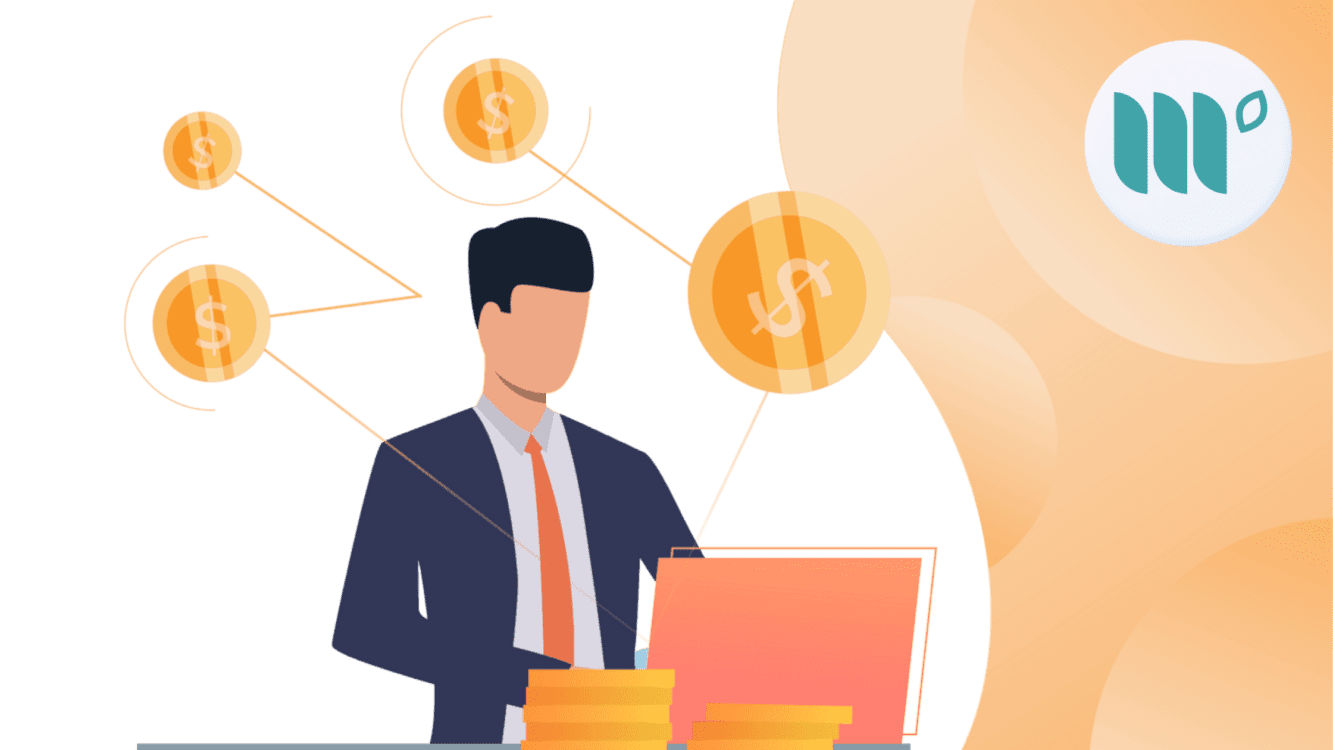 This section will focus on Mediavine RPM, Mediavine earnings, Mediavine payment schedule, and Mediavine site optimization tips.

Mediavine RPM / Earnings

Mediavine requires that your website have received 50,000 sessions in the past 30 days, as measured by Google Analytics.
This traffic requirement is probably the biggest barrier of entry for most bloggers. While not an impossibly high minimum, 50,000 sessions typically means that your site is receiving substantial traffic, and for most bloggers requires a substantial investment of time in producing high quality content.
Perhaps most importantly, Mediavine offers some of the highest RPMs in the display ad management industry!

Ad revenue per thousand impressions (RPM) is calculated by dividing your estimated earnings by the number of ad impressions you received, then multiplying by 1000.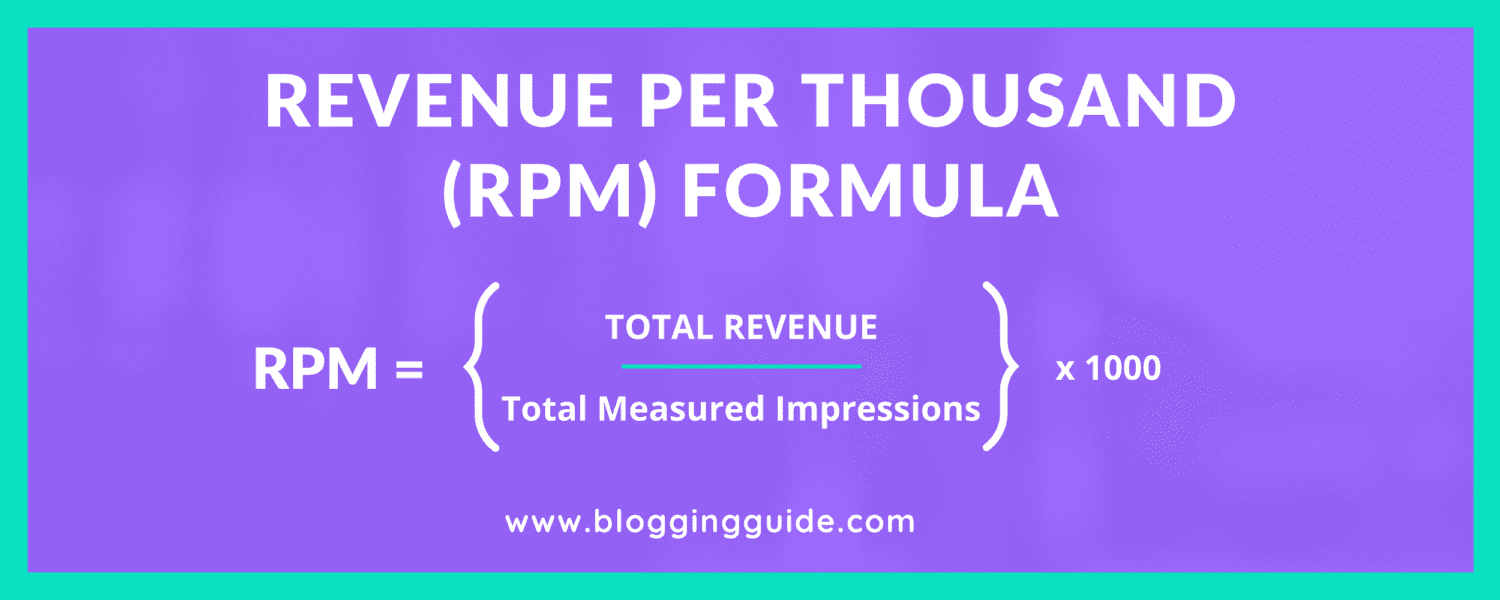 In most lower paying ad networks (Google AdSense) and mid-tier ad networks (Ezoic, Monumetric), bloggers earn anywhere from $1-$10 RPM (meaning $1-$10 per 1,000 views). With Mediavine, it is not unusual to earn $10-$20 RPM, and top performers can earn a staggering $40+ RPM!

Obviously I am in the early stages of monetizing my website using Mediavine (and I have yet to implement many of the site changes recommended by Mediavine to increase RPMs, which are mentioned later in this article), but I do have some data showing my "ramp up" period adding display ads.

The screenshot below is of my daily RPM over the first two weeks since adding Mediavine to my website.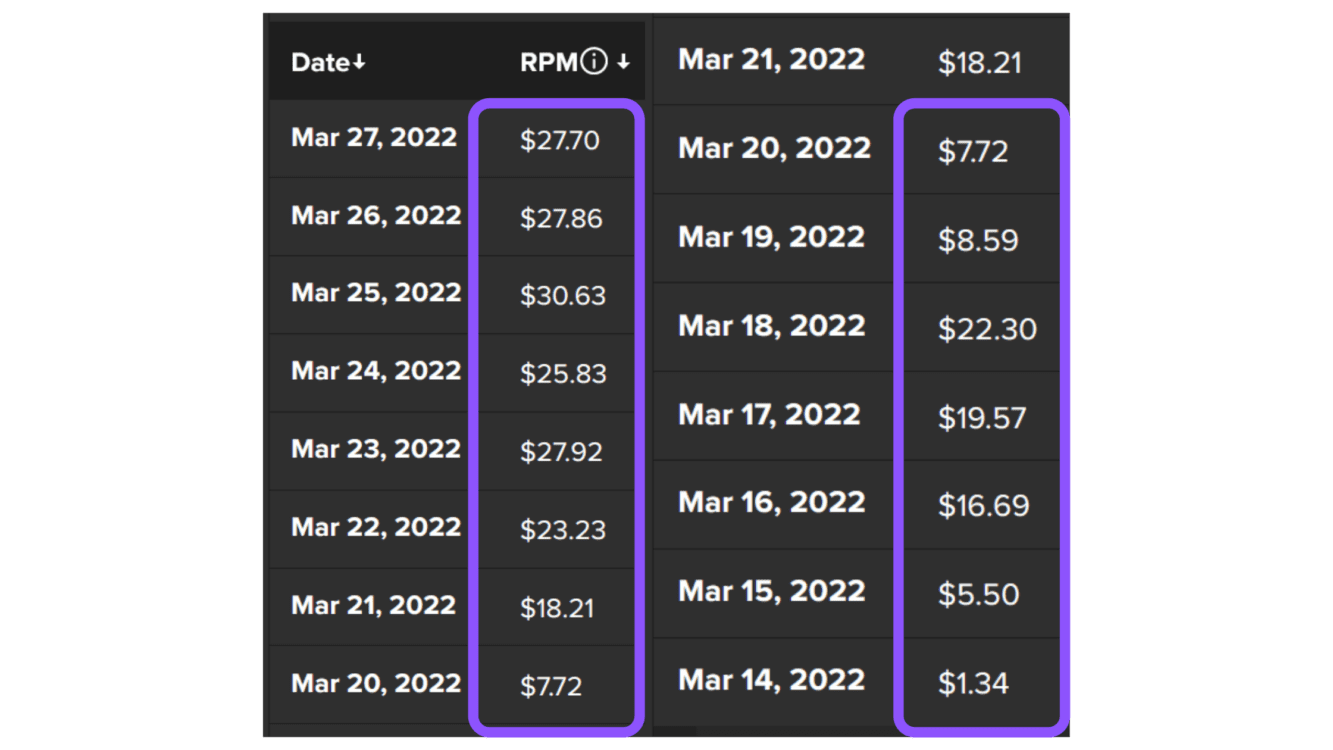 So my lowest RPM during this period was the first day, March 14th, with $1.34 RPM. My highest daily RPM (in this initial period) was $30.63. As you can see from the trend of the numbers, my daily RPM seems to be settling around $27.
While not especially impressive by Mediavine standards, this is a fantastic start because I have not implemented many of the site changes which many Mediavine publishers have told me can lead to a 30%+ increase in RPM.
I have also been erring on the side of caution, and not enabling every possible ad feature. Mediavine lets you pick from dozens of ad settings. It is possible I will be able to increase my RPM just by enabling a few of these settings.
What impressed me most about the Mediavine ramp up period was how quickly I reached a stable (yet high) RPM.
On some ad networks like Ezoic, this process can take at least 12 weeks: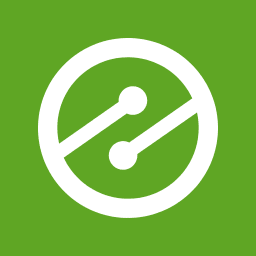 Most websites see gradual improvement month-over-month for eternity… You should mentally prepare yourself to give Ezoic at least 12 weeks to demonstrate its full potential.
Mediavine Payment Schedule
Mediavine pays on a NET 65 basis. This means 65 days from the end of the month that money was earned. 
Payments are made on the 5th of the month. If the 5th falls on a weekend, payments will be made on the closest business day. 
For example, all money earned in January will be paid to you on April 5th.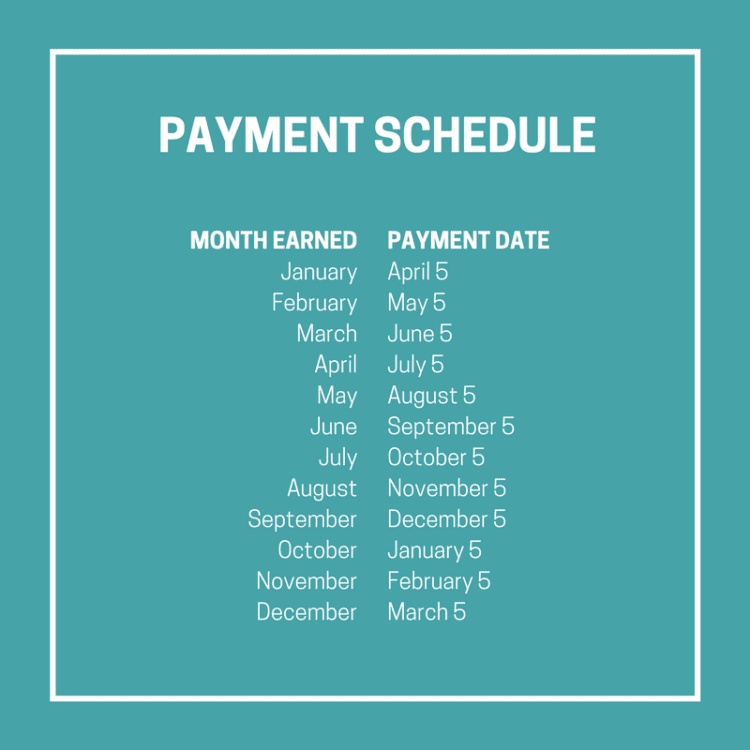 Mediavine makes payments to its publishers through a platform called Tipalti. It's important to note that with some of the payment options, Tipalti charges a transfer fee: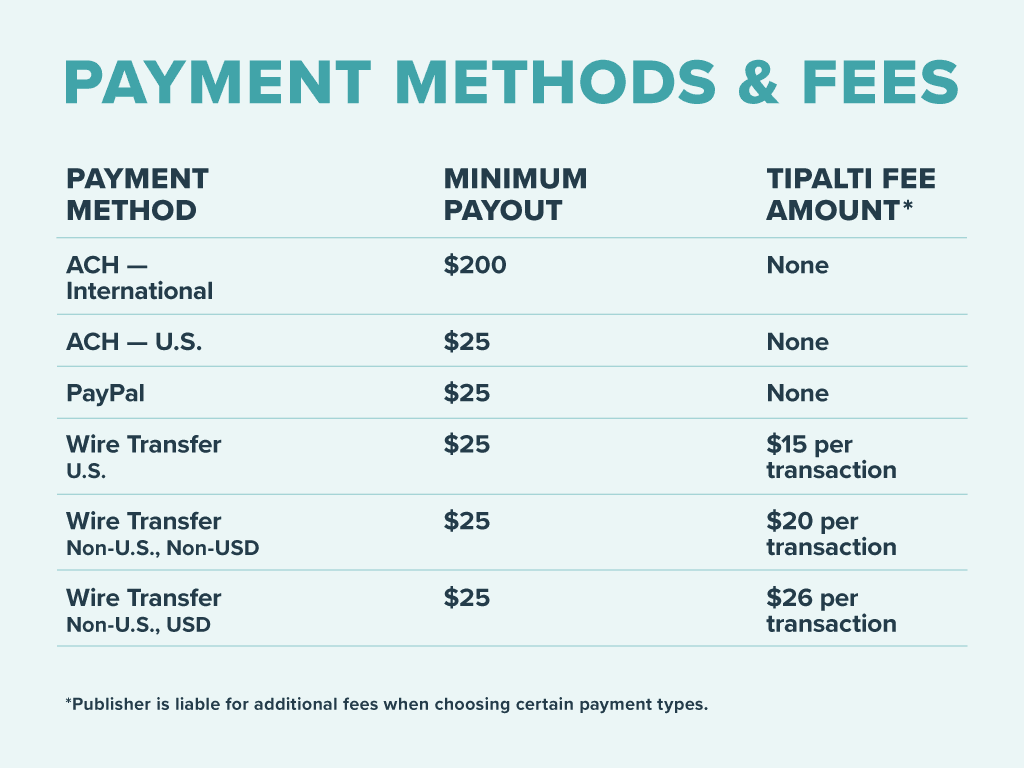 Mediavine Sample Earnings Screenshots
While these screenshots are not necessarily representative of all Mediavine sites, below is a selection of Mediavine earnings screenshots, demonstrating the potential for site owners:
Sources



Finsavvy Panda, Adam Enfroy, Let's Reach Success, One More Cup of Coffee, This Online World, Simply Hatch, Start a Blog for Profit, Passive Income Unlocked, Monica Lent, Tried and True Mom Jobs, Fork in the Road, Earning Financial Freedom, Money Dot Calm, Start a Blog for Profit, QTopTens, The Keele Deal, Prosmartentrepreneur, Helping Hand Affiliate, Blogging Done Right, Insider Growth, Gathering Dreams, Frank Nez

Mediavine Site Optimization Tips

There are a number of ways to increase your Mediavine earnings and RPM, and some of the most simple strategies consist of making small but impactful changes to your website:

Increase your website text font size. Not only will increasing your font size improve your site's readability and make your content more engaging, it'll provide you the opportunity to run more ads without harming user experience.
Write shorter sentences and make your paragraphs shorter. Remember, as more content is consumed on mobile devices, web-friendly shorter paragraphs provide MUCH better user experiences — and with that, higher viewability and earning potential, thanks to the additional spots where our in-content logic can insert ads.
Increase line height. Keeping your text legible and aesthetically pleasing is critical for any publisher. Besides increasing the text size, increased line height, or the spacing between lines of text, is another way to make your content easier to read and more engaging.
Write longer articles. Longer articles keeps users engaged with your content — and ads — for a longer duration, plain and simple. With Mediavine's in-content logic, Mediavine ads are designed to not disrupt user experience. So in order to generate more ad revenue, you'll need more material.
Increase website speed. Site speed is key to ad performance in addition to all the benefits it provides for user experience and SEO rankings. Faster sites mean ads load faster. Faster loading ads mean higher viewability. Higher viewability means advertisers pay more, resulting in higher RPMs.
This section will focus on answering some of the most frequently asked questions about Mediavine, the Mediavine application process, and how to get approved for Medaivine.

Who created / owns Mediavine?
Mediavine is unique in that they are still owned by the same founders who started the company all those years ago.
Eric Hochberger, Matt Richenthal, Stephen Marsi, and Amber Bracegirdle founded Mediavine in 2004. The company now has more than 50 employees. Mediavine has also been an Internet publisher since 2004. Mediavine owns and operates The Hollywood Gossip, TV Fanatic and Food Fanatic, and is a Google Certified Publishing Partner.

Is Mediavine exclusively for food bloggers?
Mediavine used to be more geared toward food bloggers. And food bloggers are still one of the largest niches represented among Mediavine publishers.
However, Mediavine has since determined that highly-viewable ad space on travel, arts and crafts, parenting blogs and other genres is just valuable and sought-after as in the food and drink space.
As a result, they have expanded thier portfolio to become the largest and most diverse exclusive digital advertising offerings in the market today.
What is the average Mediavine RPM?
Mediavine does not publicly publish RPMs of its publishers, but you can get a sense of what niches generally perform well in terms of RPM in this article here.
What happened to the 25,000 session requirement?
In June of 2020, Mediavine changed its session requirements, raising the last 30 days session minimum from 25,000 to 50,000 sessions. Sites already accepted with less sessions were grandfathered in, but for any new appplicants, 50,000 sessions is the firm requirement.
Can I reapply to Mediavine if I was previously rejected?
Yes! Mediavine does allow you to re-apply if you are rejected.
Does Mediavine work with WordPress?
Yes, Mediavine works extremely well with sites using WordPress as their CMS. Mediavine even has its own WordPress plugin, Mediavine Control Panel, which allows publishers to seamlessly integrate Mediavine into their WordPress website and keep updated automatically on the latest changes and features added to Mediavine.
Is WordPress required to run Mediavine?
Mediavine supports various CMS platforms, such as WordPress, Blogger, Squarespace, Wix, and more. That said, it works extremely well with WordPress and this is the CMS used by the majority of Mediavine publishers.
Mediavine is without a doubt one of the most important tools for bloggers to monetize their content. While the application process is relatively time consuming, the higher RPMs, fast loading ads, and great publisher support, make the process well worth the effort. And while I can certainly not guarantee that any site will be accepted to Mediavine, I would venture to say that after reading this guide on how to get approved for Mediavine, you will have far better odds than the average applicant!