Best Ad Networks for Bloggers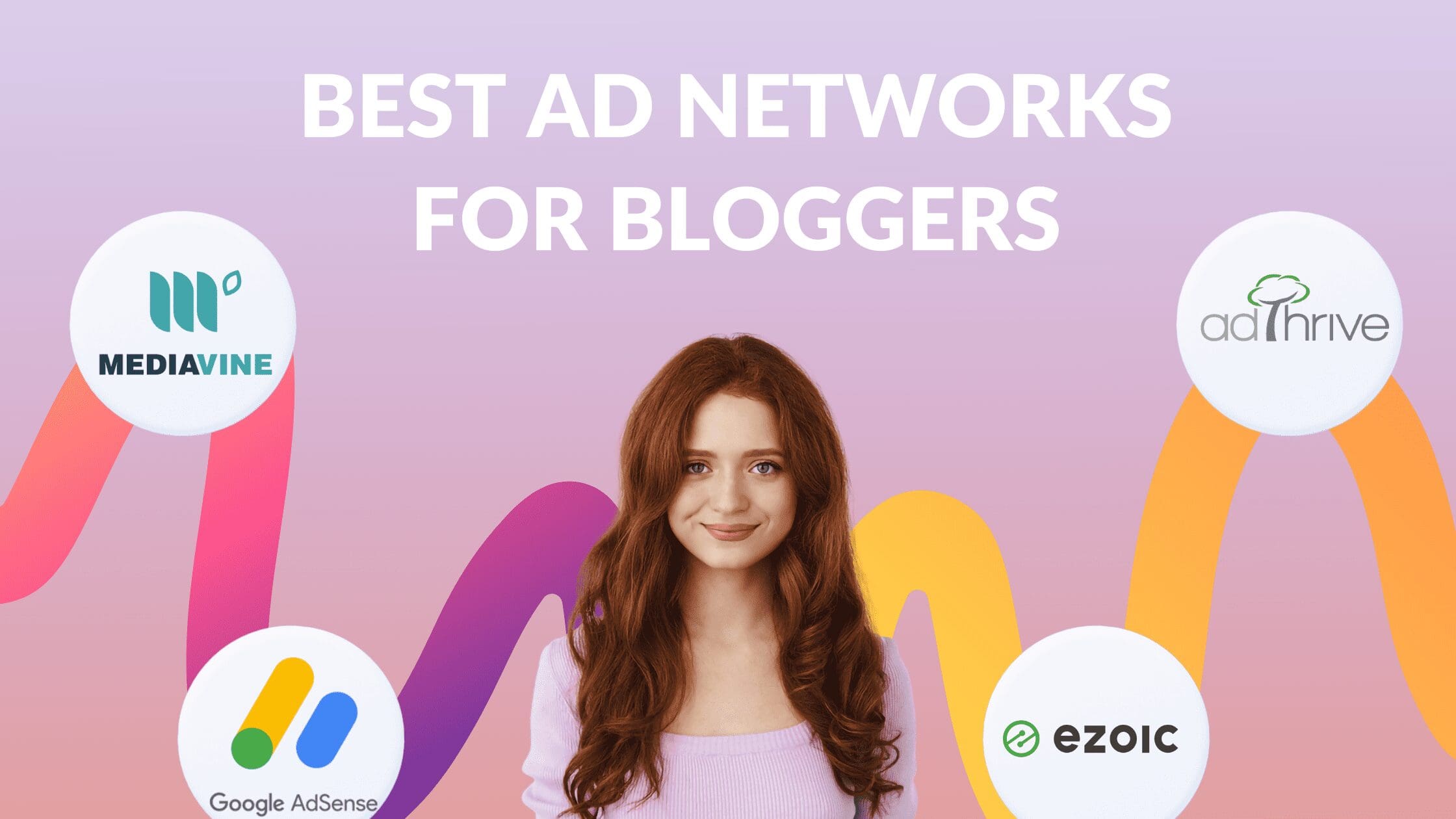 Disclosure: Some of the links below are affiliate links, meaning that at no additional cost to you, I will receive a commission if you click through and make a purchase. Read our full affiliate disclosure here.
When it comes to choosing the best ad networks for bloggers, finding the right ad management agency, provider or platform is critical to getting your strategy right. But where do you start looking? From the highest Revenue Per Mille (or RPM, basically, how much you'll earn per 1 000 pageviews) to the lowest entry requirements, ad networks can vary greatly. 
Display ads are one of the most effective and easy ways to monetize your blog. Beyond standard-issue ads, other strategies like affiliate marketing and sponsored content are great ways to earn a decent ROI for your blog!
But blogging can be tough. With the top three types of starting blogs being lifestyle (25%), travel (18%), and food (13%), these high-traffic niches contribute to more than 74% of all high-traffic blog sites. With so much competition out there, jostling for as many clicks and shares as possible, every inch of available advertising space matters.
And with bloggers typically earning between 50% and 75% of the total revenue earned by networks, competition is fiercer than ever. That's why using an ad network is key to ensuring that you're making money for every view you get. But there are several options available to both serious bloggers and those just starting out. 
We take a look at our top 5 best ad networks for bloggers, the pros and cons of each one, which bloggers they're best suited to and how much you can expect to earn from them.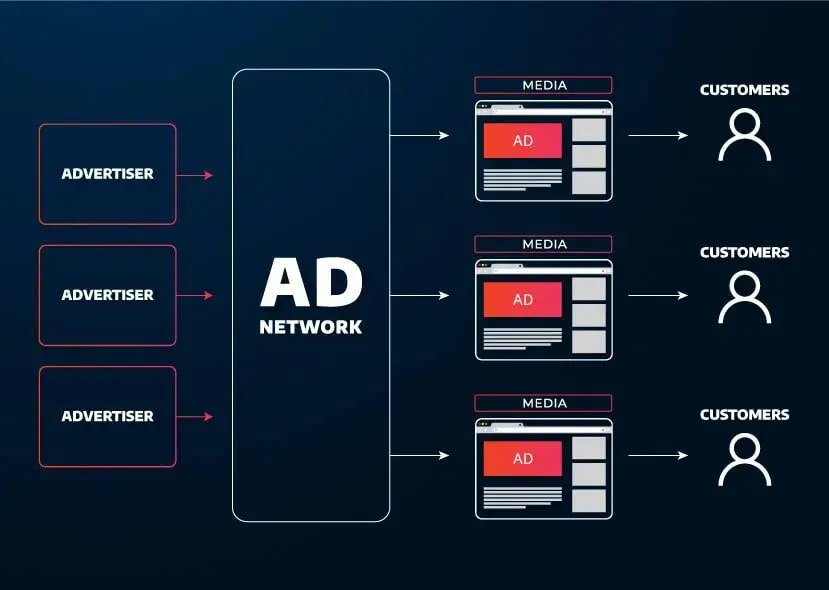 Before we get started, let's take a look at what an ad network for bloggers really means. Ad networks allow businesses looking to advertise online to connect with the websites that want to host these ads. Ad networks gather up ad space and link businesses that list their specific advertising needs with the optimal website real estate – in this case, blogs – best suited to those advertisers' needs.
Ad networks determine how much that advertising space is worth based on availability and how many views these sites get. The more traffic to your blog site, the higher the price per ad, and the more the blogger earns. 
However, different ad networks offer different features, revenue potential and approaches to connecting you with the businesses willing to pay top-dollar for some room on your website. 
Best Ad Networks for Bloggers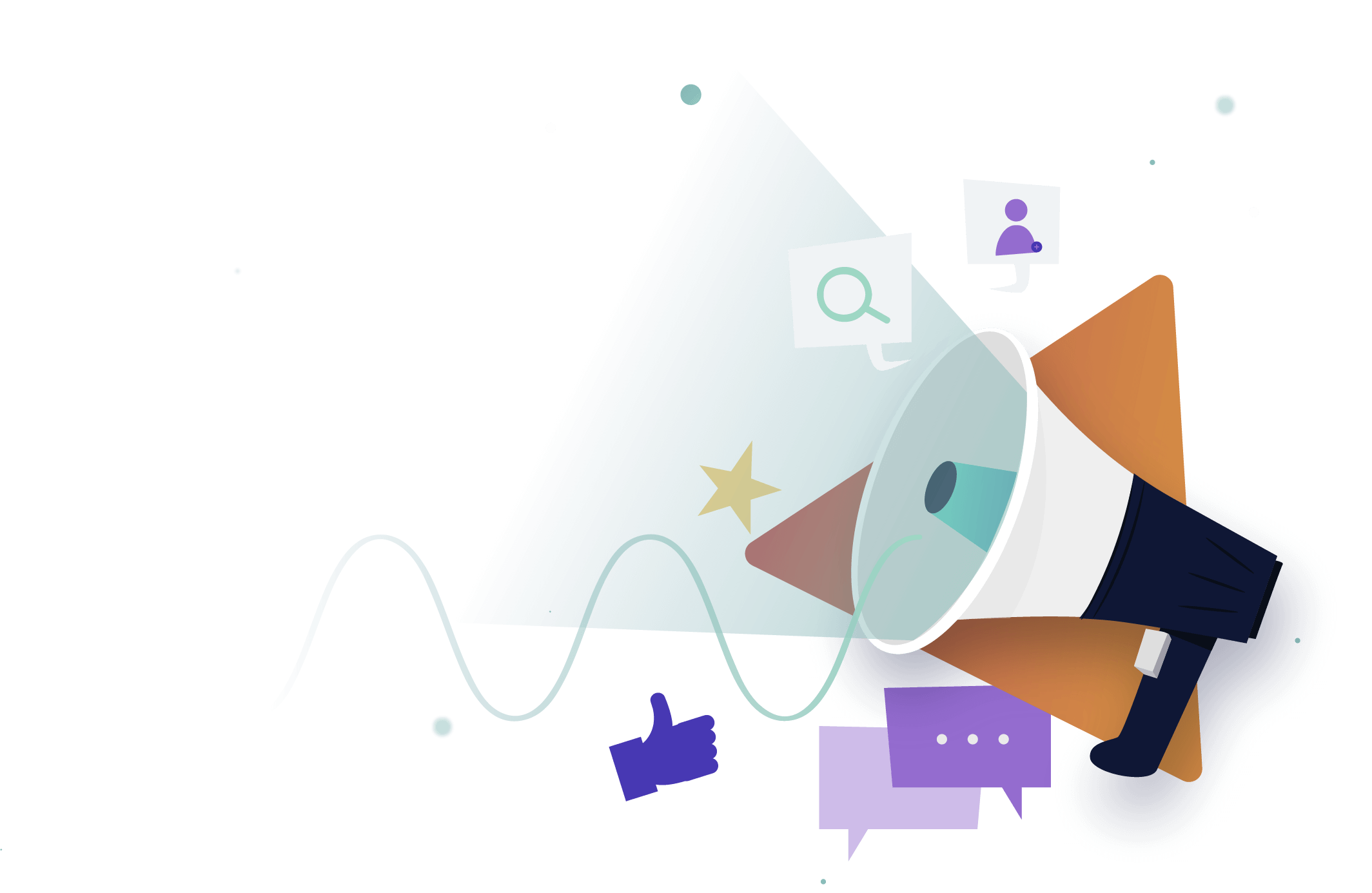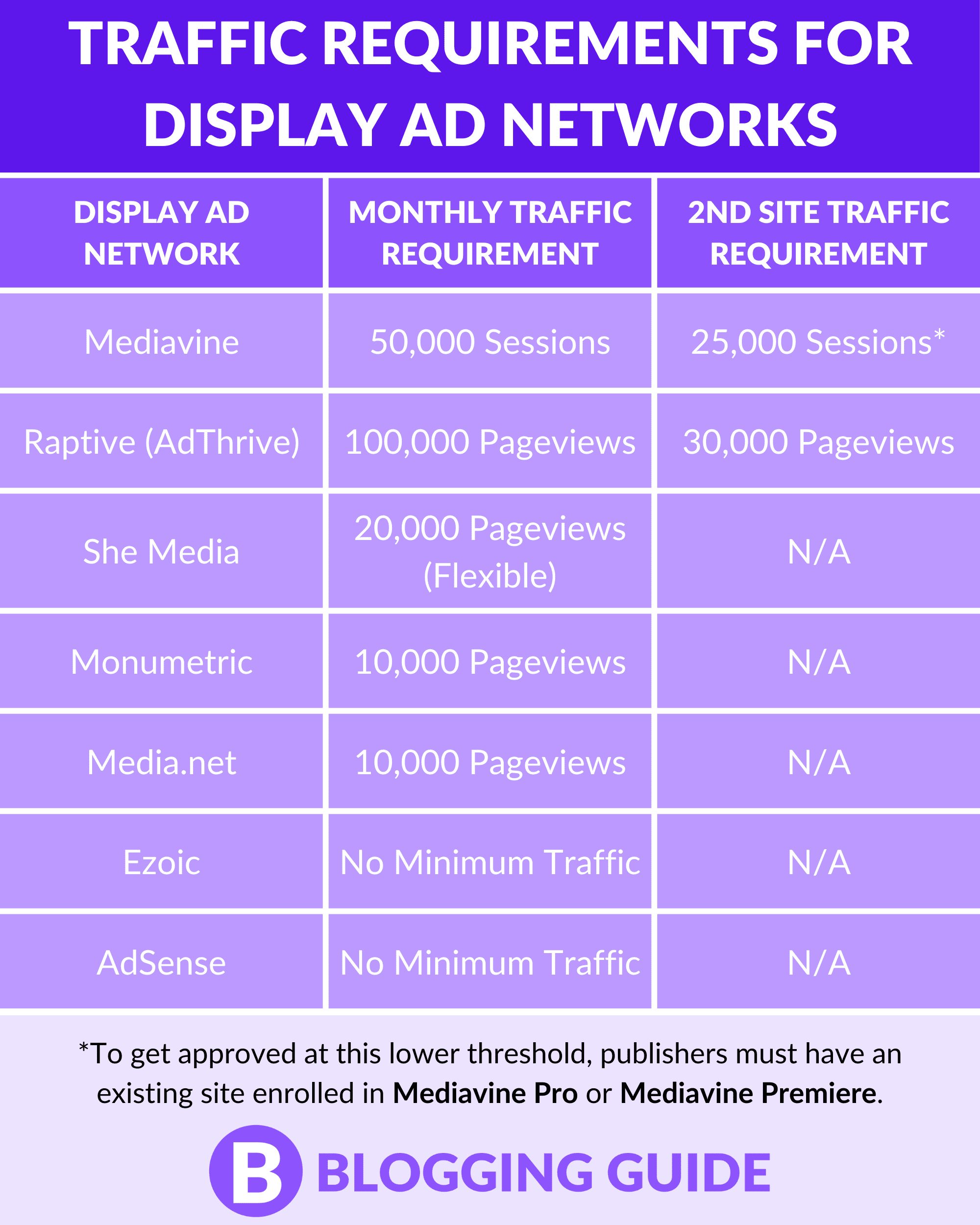 First up, we have our premium ad network. Mediavine is considered the top ad network available to bloggers by virtue of the ad network's inclusive policies, growing user base and top RPM. Blogger websites looking to join the Mediavine network need to show that they've enjoyed no less than 50 000 sessions (rather than page views) over the last 30 days, and it can take between two to three weeks for Mediavine to approve an application once submitted.
Mediavine loves original, long-form, engaging content and values sessions over page views. With nearly 9 000 publishers on the network, Mediavine really is one of the best ad networks for bloggers out there.
Reasons to use Mediavine:
Inclusivity – Mediavine is an incredibly inclusive network, boasting publishers from multiple niches and traffic levels.
Innovation and tech resources – As one of the leading ad networks, Mediavine is often at the forefront of industry-shifting innovation and feature rollouts.
Industry-topping RPM – Expect to earn among the highest RPM rates of all the ad networks with Mediavine.
Transparency – Mediavine places great value on transparency with its network, from keeping you updated on placement metrics to how revenue trends affect potential earnings.
Premium quality – Mediavine offers bloggers high-quality ads that are legitimately relevant to the content bloggers want to be using in their advertising space.
Reasons to avoid:
High minimum traffic requirements
Limited control over ad placements
Best for:
Everyone. From the biggest bloggers with established traffic looking for a decent RPM to the smaller publishers. Lifestyle publishers enjoy the ad network too. 
2. AdThrive
AdThrive is up there with Mediavine as one of the top two best ad networks for bloggers. Currently seen as one of the 'younger ad networks' around (est. 2013) AdThrive has done incredibly well over the past couple of years. AdThrive is famous for how selective they are about the types of blogging websites they accept, though, if you do get a foot in the door, you can expect to see some impressive returns – quickly. 
Only around 15% of applicants get accepted to AdThrive – pretty low compared to other ad networks – but the 100 000 page views per month entry threshold means that you're running with the big boys once you're in. 
Advantages of using AdThrive:
High RPM – Like Mediavine, AdThrive pays well. Publishers can expect to earn around $13 to $15 per 1 000 page views. 
Solid customer support – AdThrive boasts probably the most comprehensive customer support options among the ad networks. 
You're adding value to the internet – AdThrive claims to be driven by content that adds value online, emphasising sites and publishers that help solve problems and "make the internet a better place."
Disadvantages:
High-traffic entry barrier – Publishers need 100 000 page views per month to join up with AdThrive. 
Lack of Community forums and interactions – AdThrive tends to lack the 'community feel' where bloggers can interact and talk to one another.
Approval Difficulty – AdThrive can be very fussy about who they approve. 
Best for: 
Bloggers who want to earn more for their high-traffic metrics. AdThrive's exclusivity means that you're guaranteed quality advertising on your site and a reputation for relevant ads. Also popular among Food Bloggers. 
Google's AdSense needs no introduction. This popular network is another of the best ad networks for bloggers. Where AdThrive is all about exclusivity and Mediavine about high RPM, AdSense operates on a very different model, prioritising reach and scope across the online realm over revenue and selectivity. Because AdSense focuses more on earning from ad clicks than ad impressions, bloggers don't make nearly as much as they can with other ad networks. 
AdSense is the default ad network for most sites and, as Google's go-to, works with many, many more sites than others. The ability to integrate directly with Google Analytics on the AdSense network means that you can review and revise your website ad potential on the go. 
Why you'd choose AdSense
Zero entry requirements – AdSense has no minimum entry requirements, meaning absolutely anyone can join, no matter how much traffic their site currently receives. 
More control – AdSense offers bloggers far more control than other ad networks, including giving them access to ad response metrics, viewership and the revenue per ad.
Quick and easy to get started – AdSense boasts one of the easiest-to-understand interfaces of all the ad networks, with a simple onboarding process. 
Why you Wouldn't
Low RPM – AdSense often places last when it comes to earning potential, due mainly to the sheer number of sites it works with. 
Minimum pay-out – A minimum $100 pay-out means that bloggers will need to wait much longer to get their hands on their revenue. 
No PayPal integration – If you use PayPal to manage your income, forget it. AdSense doesn't work with the payment giant. 
Best for:
Bloggers just starting out and those trying to attract wide-ranging advertising niches. Zero entry requirements mean that anyone can join AdSense, while the huge number of advertisers on the network means you're spoiled for ad diversity choice.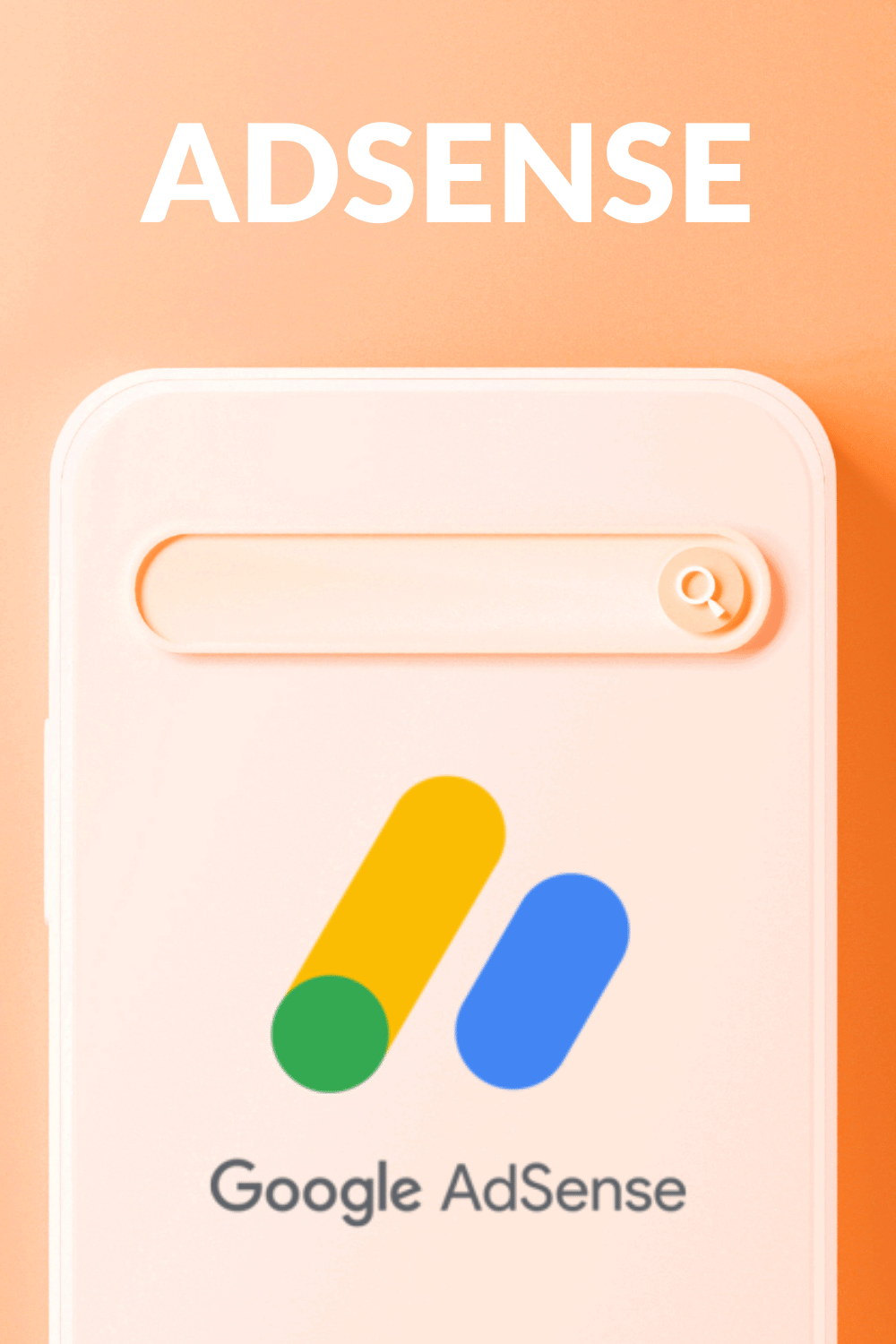 4. Ezoic
Until recently, Ezoic only accepted applications to their ad network from sites that boasted 10 000 page views per month or more. In 2021, the network reduced this requirement to zero. This means that, like AdSense, anybody with a working website can sign up to Ezoic. 
Ezoic is a trendsetting network because they're not afraid to try out fresh innovations and technologies. The network, for example, will test different ad placements for you to figure out which ones perform the best before choosing the winner and using it going forward. 
Ezoic is great for those bloggers looking to earn more than what AdSense has to offer, less than what Mediavine and AdThrive can pay and is a good 'middle ground' network for sites which are growing but aren't quite big enough to meet the stricter page view and sessions requirements of the premium AdThrive or Mediavine ad networks. 
Pros of using Ezoic
Quick sign-up – It only takes 24 hours to apply and be accepted by the ad network. 
Innovative tech – Ezoic is known as an ad network that uses data and new technologies to improve its publishers' revenue.
Non-Exclusivity – Unlike the other ad networks, Ezoic allows you to use other ad networks while on theirs, meaning that you can compare how they earn against Ezoic. 
Cons:
Lower-than-expected RPM – When compared to Mediavine and AdThrive, Ezoic's RMP pales in comparison. 
Tricky setup – Issues with DNS settings have been an issue for many bloggers using Ezoic in the past. 
Slow results – The high level of testing at Ezoic means that you'll need to wait at least 30 days before spotting any results. This can have a negative impact on your short-term income.  
Best for: 
Bloggers with lower traffic on their sites and who are looking to earn an average RPM as they grow their traffic metrics.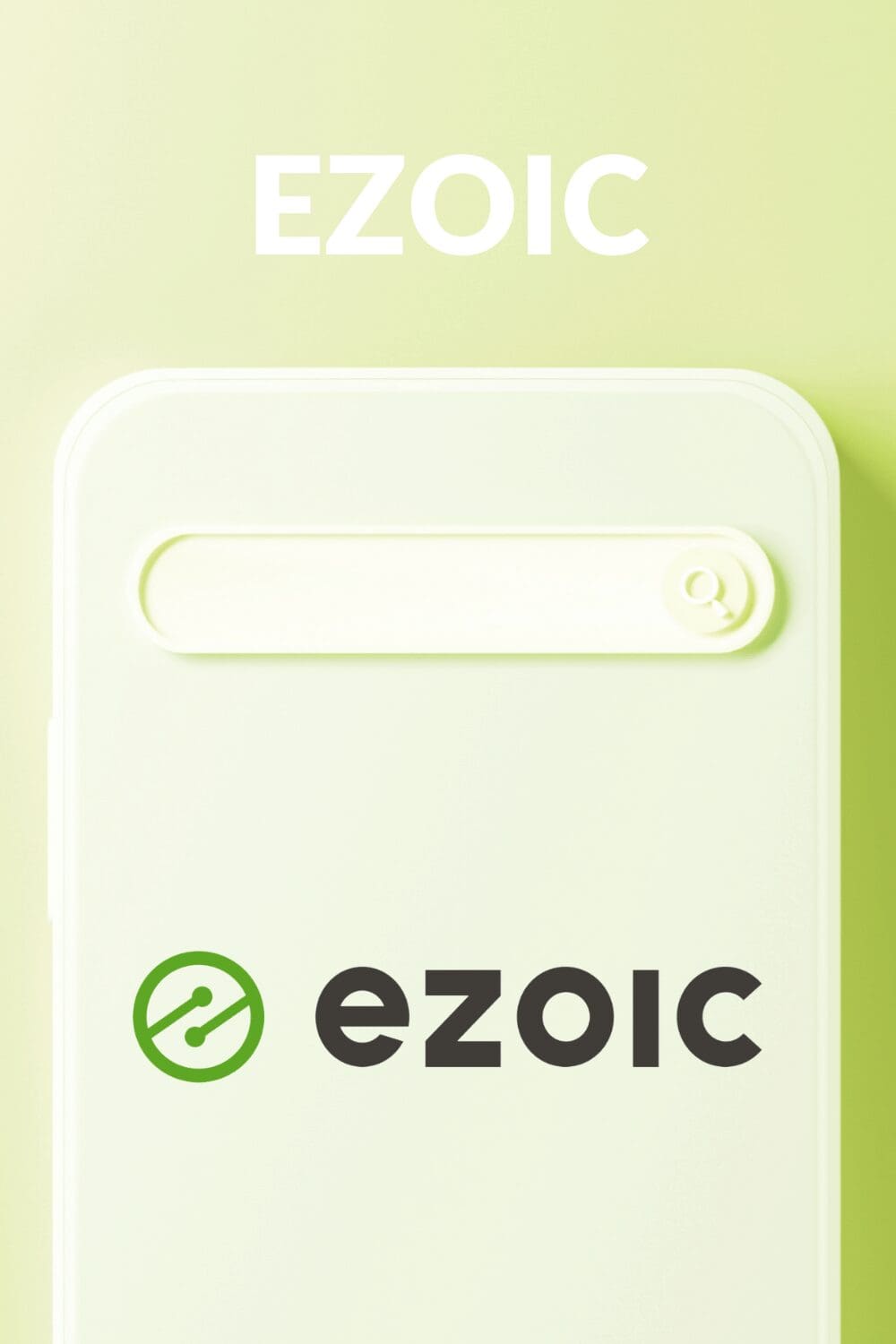 5. Monumetric

another best ad network for bloggers – is a go-to for many smaller publishers, boasting a high degree of control for publishers looking to manage what advertising their visitors will see.
Formerly known as The Blogger Network, Monumetric is slightly different from the mainstream ad networks. Monumetric updates the ad units on your page while someone is reading your blog posts, meaning the network will keep showing new ads even when your reader stays on the same page. This lets you generate more ad impressions and clicks, earning you more cash.
Positives of using Monumetric
Great, easy-to-use interface – The Monumetric dashboard is an excellent interface that users love interacting with.
A wider range of ad units – From standard-issue display ads to inline video, native and rich media ads, Monumetric allows publishers to offer their favourite ad unit type.
Exceptional customer service – Monumetric offers levels of personalised support not seen on the other networks.
Negatives:
Minimum traffic requirement – Monumetric requires that applicants boast 10 000 monthly pageviews in order to join their network.
Localisation requirements – Monumetric requires a minimum 50% traffic requirement originating from the United States, United Kingdom, Canada, and Australia – all English-speaking regions.
Entry cost – Applicants who boast more than 10 000 pageviews, but less than 80 000, must be prepared to pay a one-off $99 implementation fee in order to set up and display ads on their websites.
Best for:
Bloggers looking for a network that gives them the power to control the ad content and different units on their sites.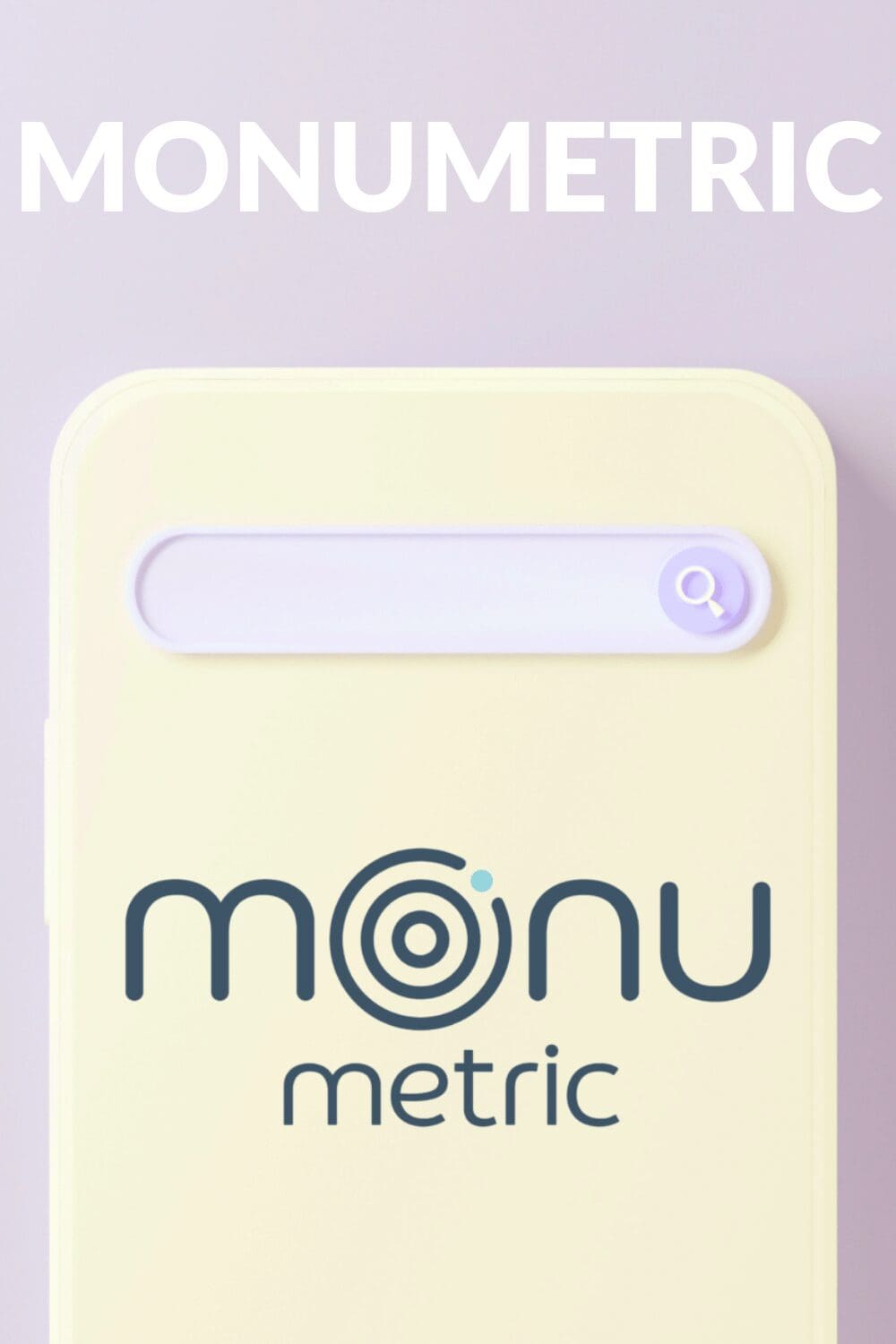 If you're looking to monetise your blog, then look no further than these top 5 of the best ad networks for bloggers. Each of them offers unique benefits to bloggers, though they do come with some drawbacks too.
AdThrive boasts top-shelf RPM but can be very tough to join. AdSense is a walk-in, however, but it doesn't even come close to the RPM offered by AdThrive. Ezoic offers a great middle-ground for mid-level trafficked blog sites with balanced RPM and entry barriers, while Monumetric is a great network for bloggers looking for something different. However, we can't ignore Mediavine's status as one of – if not THE – best ad networks for bloggers out there. Incredible RPM, excellent inclusivity balance and next-level quality make Mediavine our top pick for best ad networks for bloggers.
Choosing an ad network can be difficult. Whether you're looking for a premium, high-RPM network or a zero-pageview minimum entry-requirement one, there are many different options out there. Think carefully before submitting your application – picking the right one can make all the difference.