How Much Money Can You Make on Medium?
Disclosure: Some of the links below are affiliate links, meaning that at no additional cost to you, I will receive a commission if you click through and make a purchase. Read our full affiliate disclosure here.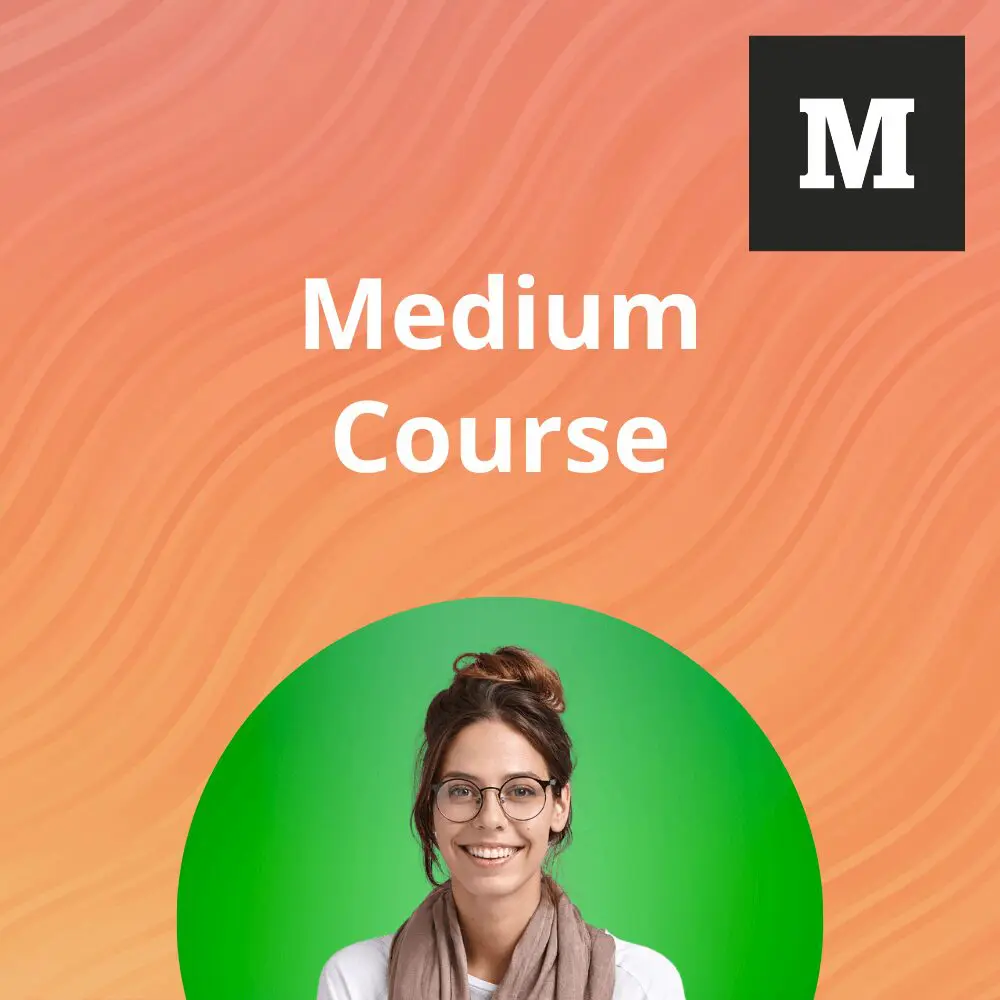 When I first started writing on Medium, there were no affordable resources available for writers. Growing my monthly Medium earnings to over $1,000 per month was hard and took me over a year! That's why I created my own Medium Course.
CASEY BOTTICELLO
Founder, Blogging Guide
How much money can you make writing on Medium?
This is probably the most frequently asked question I receive regarding the blogging platform. And while I have studied Medium for years, have collected unparalleled data related to Medium Partner Program earnings, and have created an entire course on Medium, this question is difficult to answer. Mainly because there is such a wide range of writer earnings.

However, in this post, I'll do my best to share a detailed report covering how much money Medium writers actually make.
Medium Partner Program Earnings

Medium doesn't share that much data regarding writer earnings. They used to publish a monthly report with a few baseline statistics, but they appear to have discontinued that. Still, that data can still help answer the question of how much money Medium writers actually make.
Latest Official Medium Partner Program Earnings Stats:

Here are some stats Medium included on their Partner Program as of September 2020:
$16,685.50—the highest amount earned for a single story
$49,705.40—the highest amount earned by a single author
6.4%—the percentage of active writers who earned over $100
For comparison, the same stats from January 2019 were:
$4,290.43—the highest amount earned for a single story
$8,390.033—the highest amount earned for a single story
8.1%—the highest amount earned for a single story
The two charts below offer some additional data points around potential Medium writer earnings.
The first chart shows Medium Partner Program historical earnings data, released by Medium in their monthly update. The first tab shows the most earned by any single author in a month and the second tab shows the most earned by a single story in a month.
The second chart shows Medium Partner Program historical earnings data, released by Medium in their monthly update. The dark blue line represents the percentage of active Medium authors who earned any money that month. The light blue line represents the percentage of Medium authors who earned over $100 that month.
How Much Money I Made with the Medium Partner Program (April 2022)

As someone who has been writing on Medium for years now, it's interesting to me how (relatively) steady my earnings have been. While it took me about 18 months to reach this more or less stable level of earnings, I have generally averaged between $750-$1,250 per month on my main account (@caseybotticello).
Note: for those of you who haven't followed my Medium writing before, you probably know that I operate multiple Medium accounts (anywhere between 3 main accounts, 5-10 occasionally active or single purpose accounts, and another 7-10 Medium accounts for platform experiments).
These relatively consistent earnings can partially be attributed to:
Post Consistency. At least for the first 12-18 months of my time on Medium, I wrote tried to publish at least once a week (typically averaging several times per week). While I post less frequently now (under my main account), I still probably average at least 10 Medium posts per week across all my accounts.
Relatively Early Adopter. It would be misleading not to state the obvious: I was a (relatively) early adopter of Medium.
I say "relatively" because even back in 2018, most people were telling me that the "Medium era was over!" or something else similarly dramatic. In fact, I actually got trolled on a message board for asking a basic question about whether it was possible to make money writing on Medium!
Suffice to say, it's a good thing I didn't listen to the haters because hundreds of posts later (and tens of thousands of dollars wealthier from the Medium Partner Program), I think I definitely had the last laugh.
I read a lot of negative comments from new writers worried they cannot compete with established writers on the platform. And to some extent this is true. But you do not need to compete with the .01% of Medium writers. In fact, simply by sticking with writing on Medium regularly for 12-18 months will almost automatically put you in the top 1% of Medium writers.
So yes, early adopters do have an advantage, but it is still very possible to succeed today.
Focus on SEO Optimized / Evergeen Content. The quickest path to virality and riches on Medium is by being selected by the editors to have one of your stories featured. Or to organically go viral through a variety of signals that Medium's algorithm uses to determine which stories to feature.
But I always played the long game, and it has definitely helped me stabilize my earnings. By writing SEO-optimized and evergreen content, my articles continue to generate large amounts of external traffic (even years later).
Below is a screenshot of my Medium Partner Program earnings from April 2022:

So while this represents a relatively low month for me in terms of absolute earnings, it is still pretty impressive given that I hardly posted (under this account) any new content!
These earnings came from 300+ stories (stories that made at least $.01).
 While the top six articles performed well, as usual, none of them produced outsized income: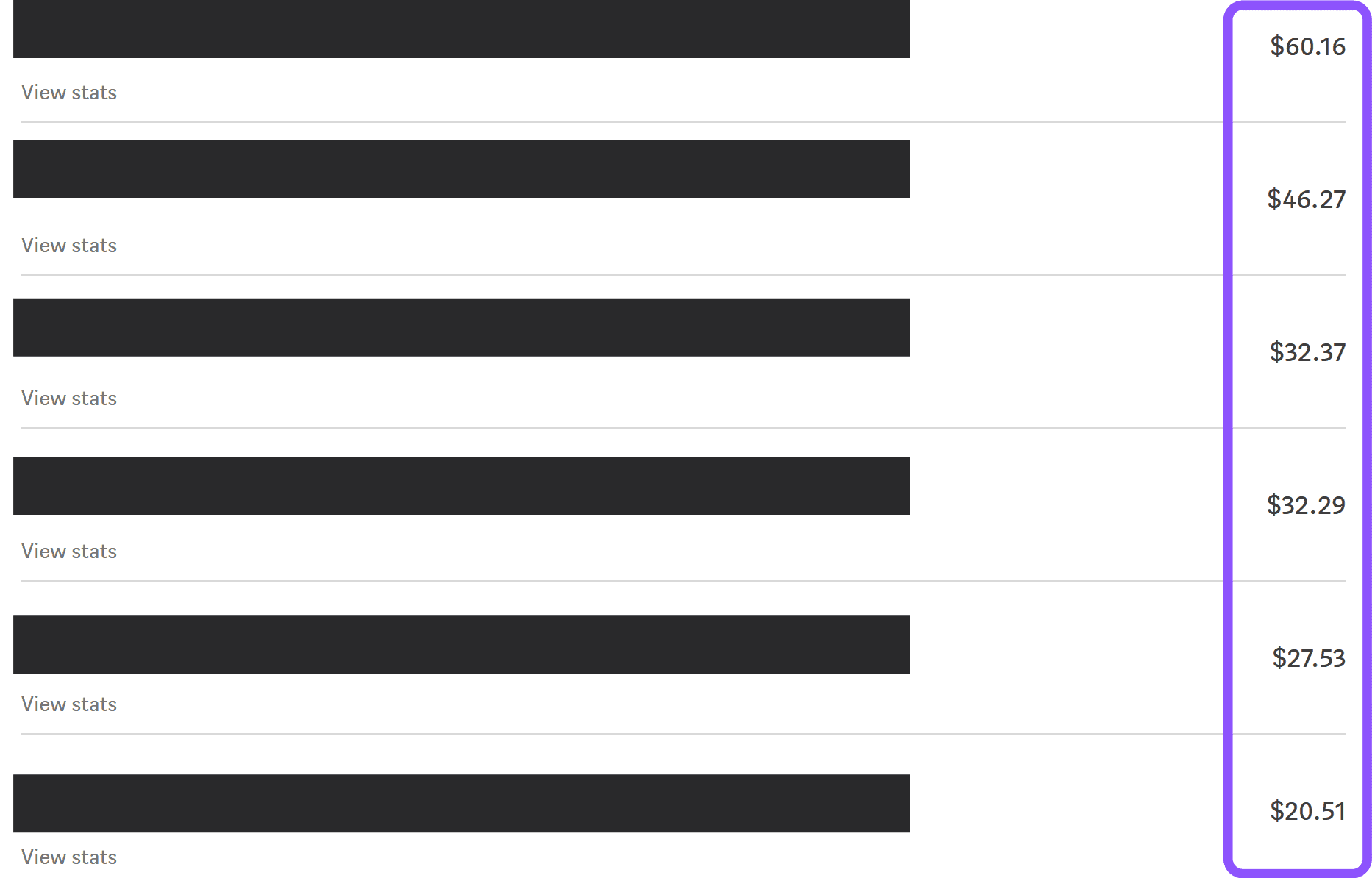 Self-Reported Medium Writer Earnings

In the era of internet marketing and self help gurus, it's hard to trust what you read online, especially if it involves earning money.
So while this is by no means a thorough scientific answer, the following screenshots offer some testimonials about earning potential on Medium.
Given that exceptional results are typically bragged about (and would subsequently be posted) I'm going to assume that these authors all experienced at least short term success that would place them in the upper 10–25% of paid writers on Medium.
I divided the earnings screenshots into two categories: monthly Medium Partner Program earnings and article specific earnings for articles in Medium's Partner Program.
Screenshots of Monthly Medium Partner Program Earnings

Medium is considered one of the top blogging platforms for a reason. The benefits of Medium include the site's high domain authority (DA), large built-in audience, and premonetized payment structure (MPP). Because of this payment structure, there is no question that writers can make money writing on Medium.
If you want to learn more about Medium, check out my free Medium guide. You can also check out my Medium writing course, if you really want to accelerate your growth as a writer on the platform!