How to Join The Medium Partner Program (MPP)
Disclosure: Some of the links below are affiliate links, meaning that at no additional cost to you, I will receive a commission if you click through and make a purchase. Read our full affiliate disclosure here.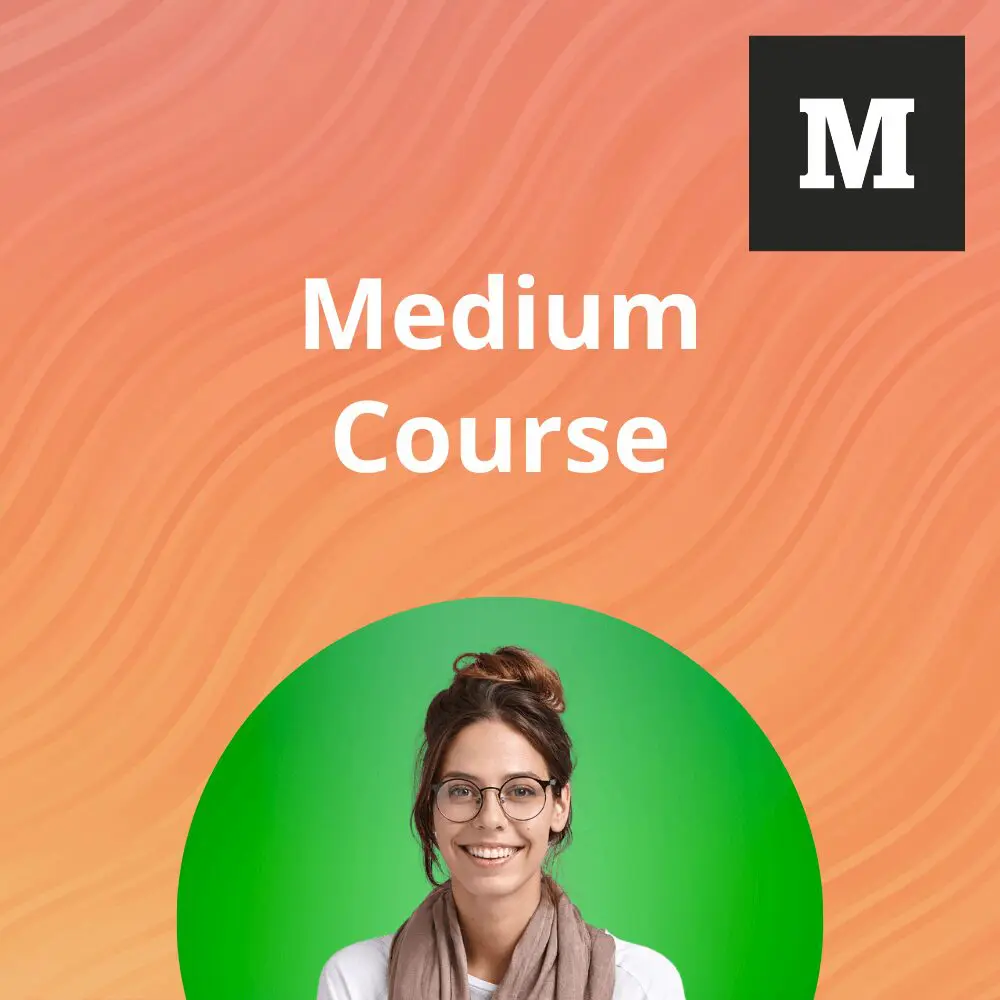 When I first started writing on Medium, there were no affordable resources available for writers. Growing my monthly Medium earnings to over $1,000 per month was hard and took me over a year! That's why I created my own Medium Course.
CASEY BOTTICELLO
Founder, Blogging Guide
The Medium Partner Program is Medium's compensation program for the platform's writers. The Medium Partner Program has changed and evolved over time. In it's most recent iteration, writers can make money writing on Medium through two methods:
Earn money based on the total member reading time;
Most Medium writers make money through the first method (reader engagement with their articles).
Medium calculates its writer payments based on the total time Medium paying subscribers read an article, known as member reading time. Medium then pays writers proportionally, a share of the $5 per month subscriber revenue. Writers whose articles have a higher member reading time, are paid more.
Recently, Medium announced that it would be adding a second way for writers to make money with the Medium Partner Program (MPP). This new method of earning money with Medium is called Medium Referred Memberships and is essentially an affiliate program offering writers a larger share of paid readers that they bring to the platform.
For every reader that a Partner Program writer converts to a paying Medium member, the writer will receive half of that reader's membership fee, net of standard payment processor fees. Referral earnings are recurring as long as the reader's membership plan remains active, and will be in addition to Partner Program earnings based on member read time (the primary way writers have been able to earn money on Medium in the past, other than sporadic bonus payments).
This payment mechanism is relatively new, so we only have very limited data to draw on from self reported writer data. However, I can confirm that at the upper end of writers, after several months, it is possible to earn over $100 per month in recurring income through this program:

How to Join The Medium Partner Program (Detailed Steps)

1. Meet the Medium Partner Program Requirements

Toward the end of 2021, Medium announced new requirements for joining the Medium Partner Program. Starting in 2022, there are three main requirements that Medium writers must meet in order to enroll in the partner program:

You must publish at least one story to apply to the Partner Program.
You need to have at least 100 followers to apply.
You should publish at least once every six months to keep earning.
Also, it's important to note that you must be from one of the Stripe supported countries in order to receive payments from the Medium Partner Program: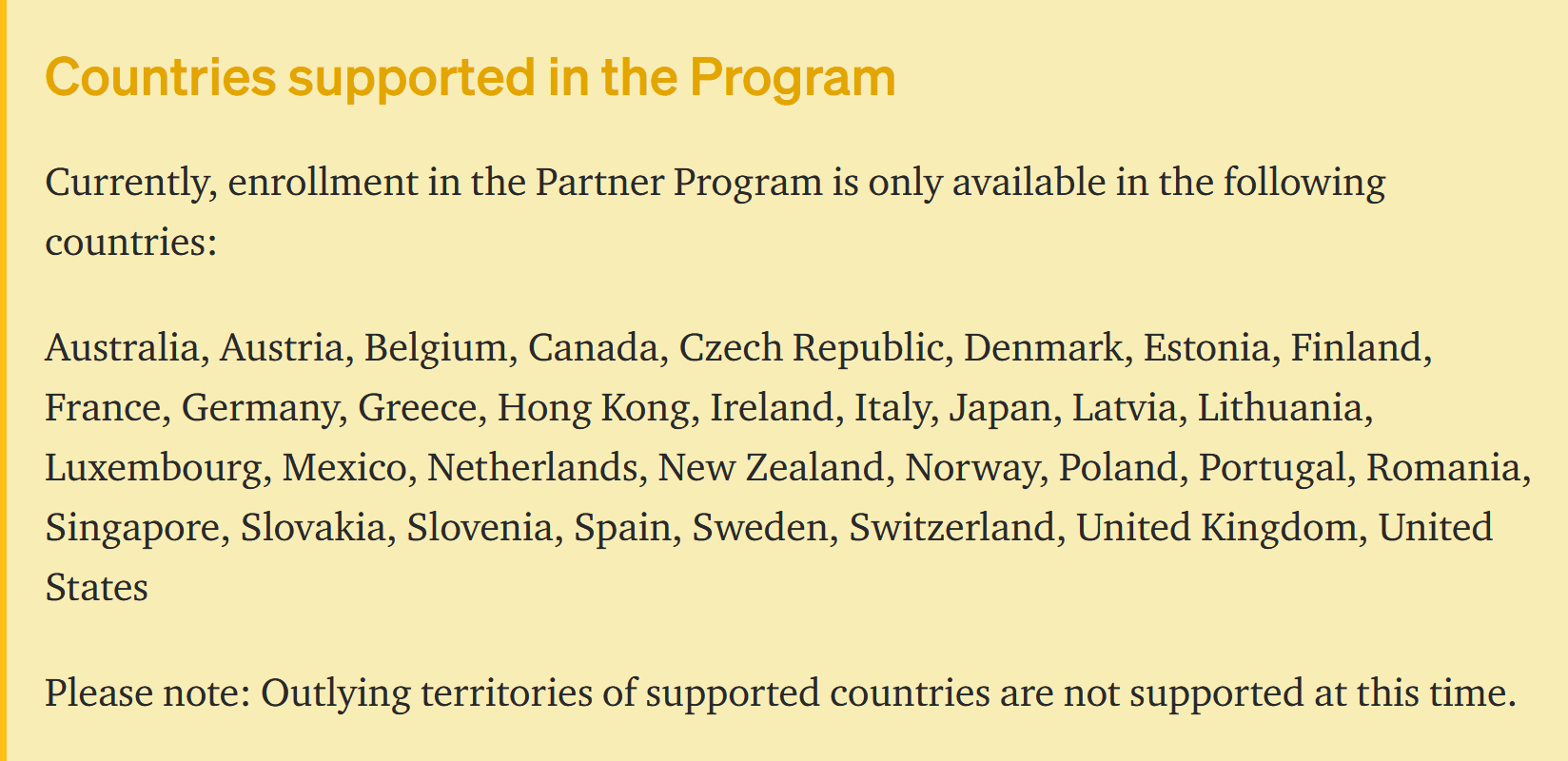 Once you've met the requirements you can click on the button below to start the application.
You'll then be prompted to fill out a brief questionnaire, verifying your eligibility for the Medium Partner Program: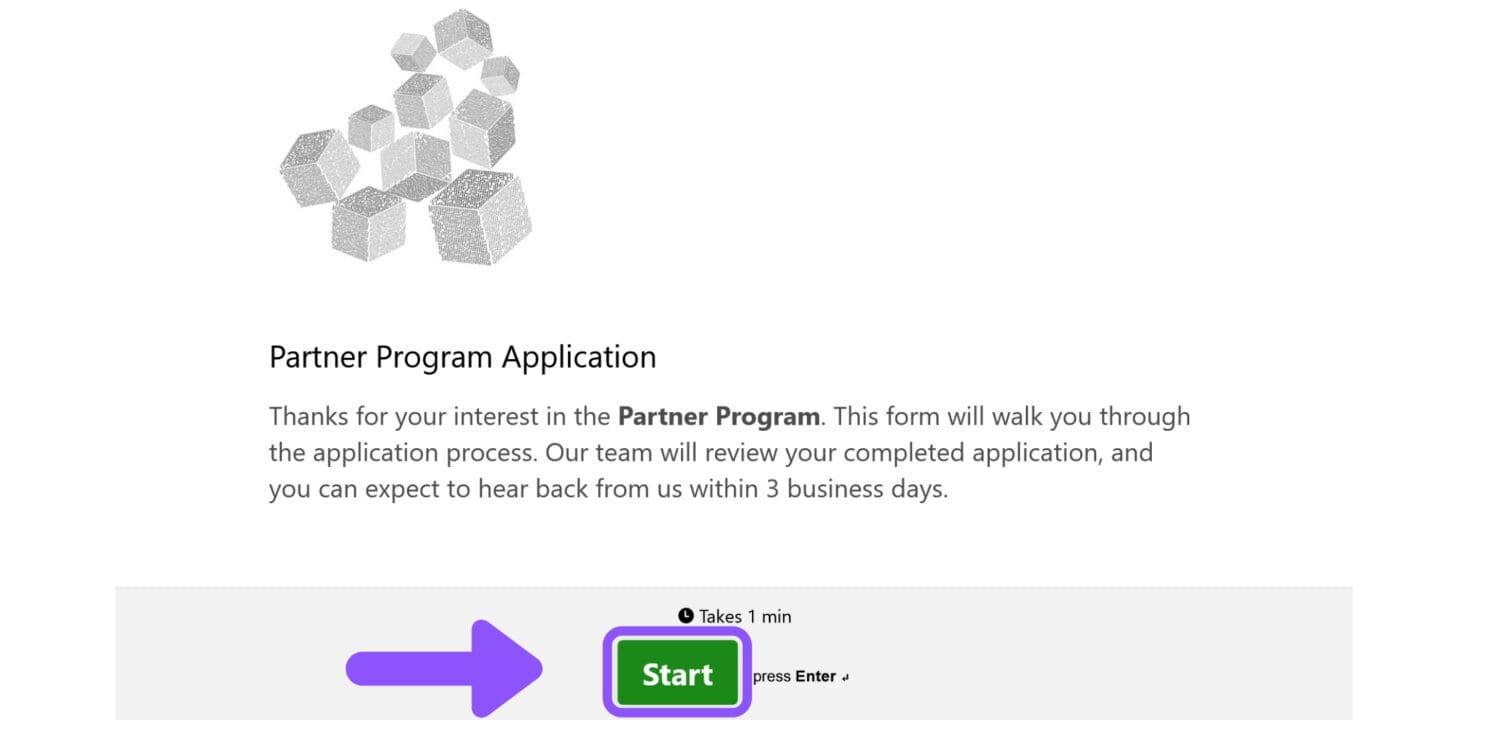 Once you finish the questionnaire, you will see a message informing you that your application was complete and that Medium will be reviewing it:

2. Wait for Email Confirmation
After filling out the screening questions, you will need to wait for someone at Medium to approve your Partner Program application.
As long as you meet the three requirements above and live in a country that is eligible for the Partner Program, your application will likely be approved within a few days (although wait times can be longer).
Once accepted, you will receive an email with the subject line: "You've been accepted to the Partner Program"
The acceptance email is shown below:
Click on the button at the bottom of the email to complete your Partner Program enrollment.

After finishing the basic Typeform application (mainly screening questions), you will see the Medium Partner Program Terms. After reading the Partner Program terms, check the "I agree to the Partner Program Terms" box, and click the "Continue to payout setup" button.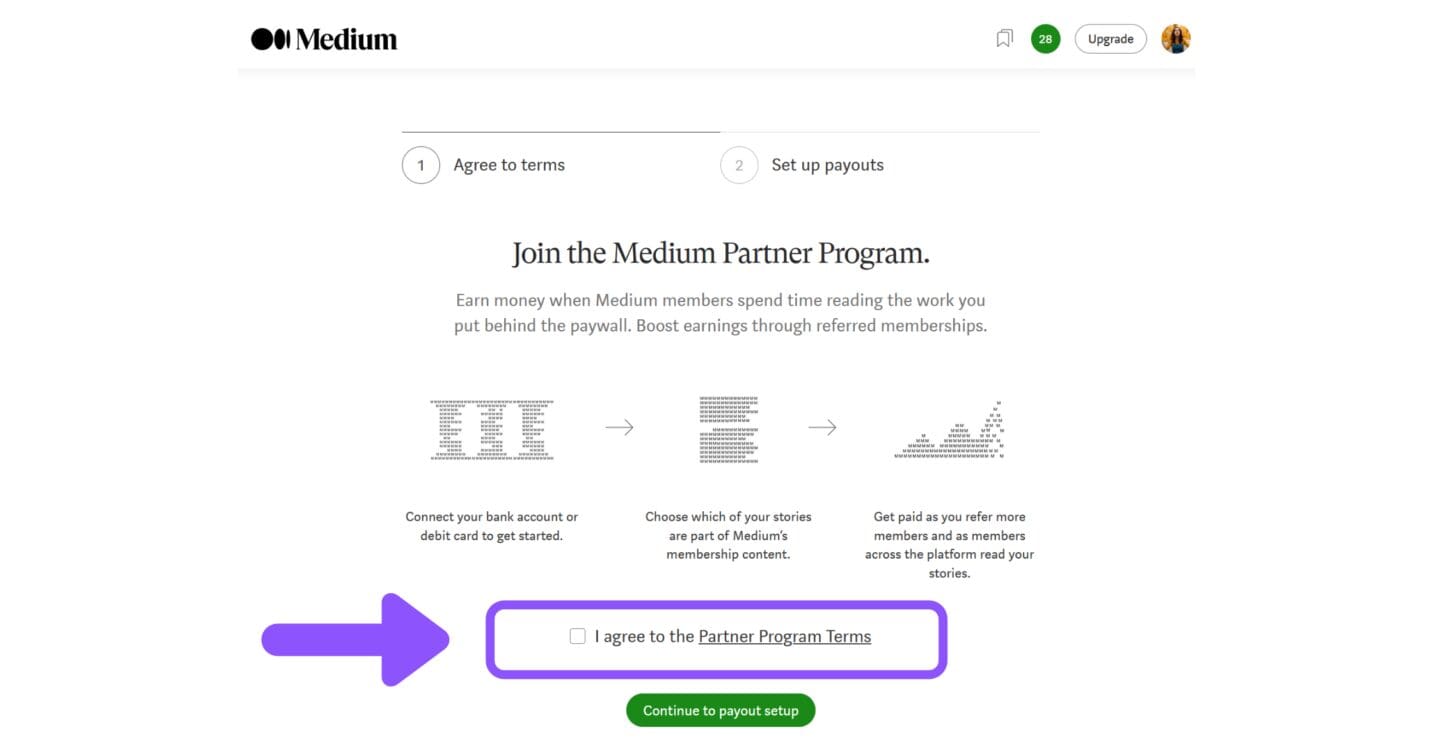 4.
Set Up Payouts
Next, click on the "Set up payouts on Stripe" button. If you already have one, you can sign in using the email address associated with that account. Otherwise, you will need to create a new account by following the Medium prompts.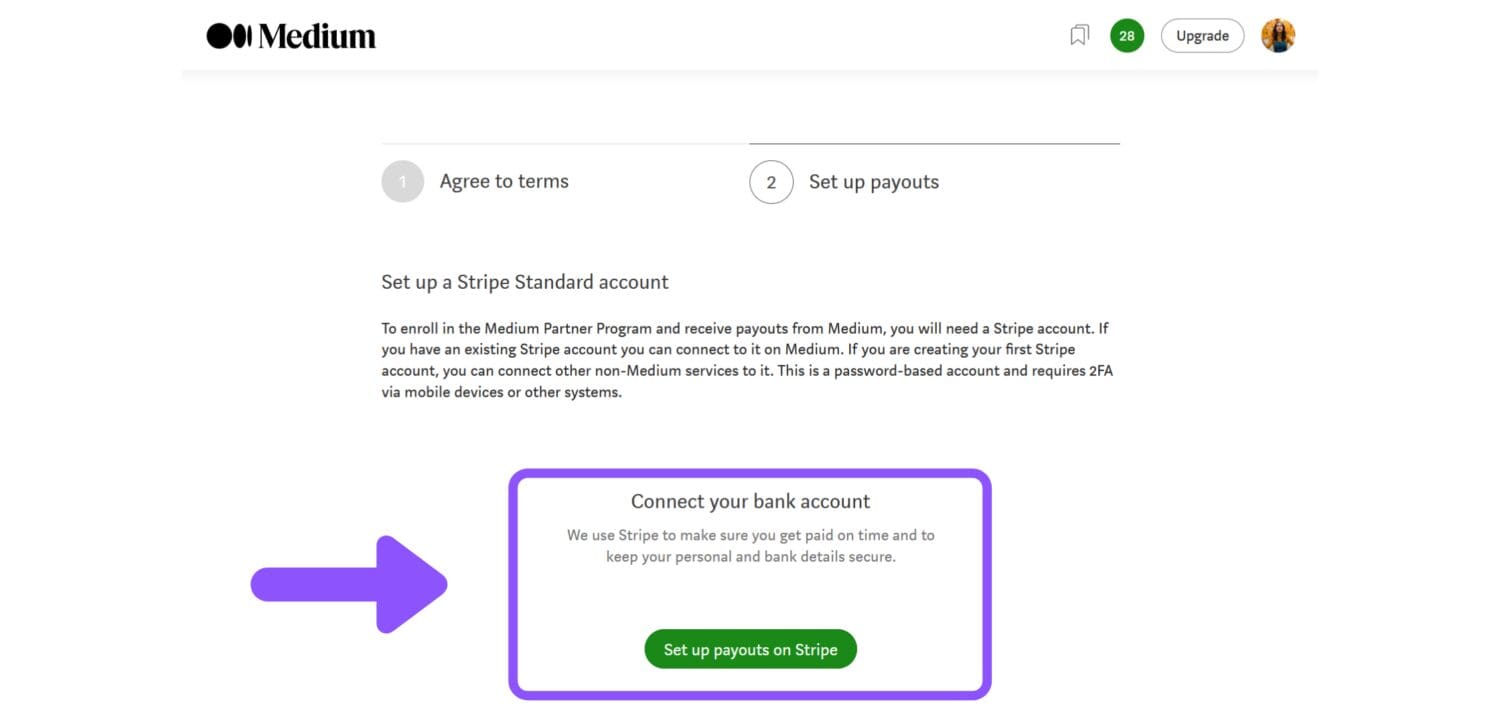 5. Link or Create Stripe Account
Next, you will be creating a Stripe account (or you can skip this step if you already have one and login). Follow the prompts.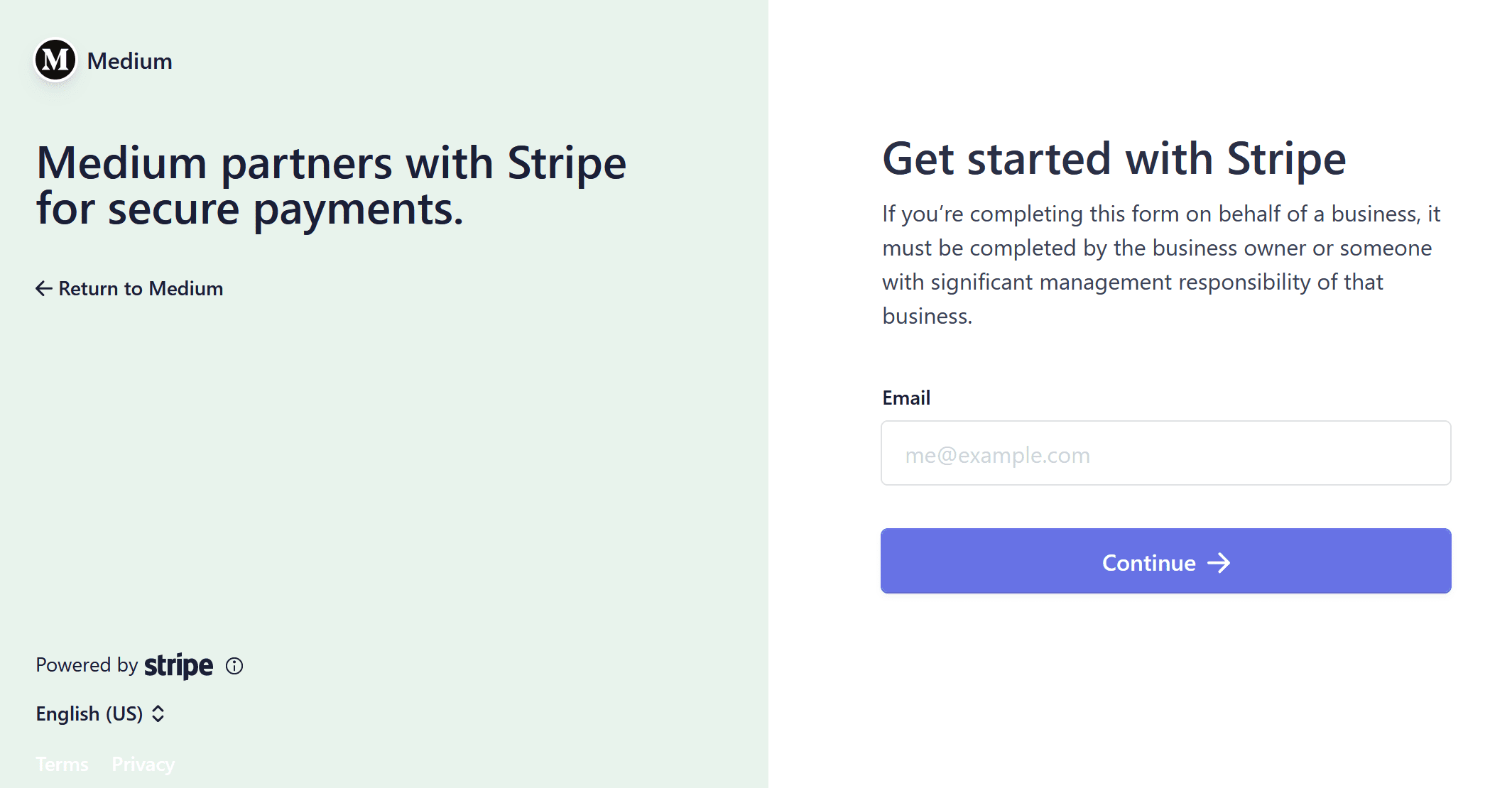 Some of the information you will need to provide:

Legal Name
Mailing Address
Phone Number
Bank Account / Routing Number
Last 4 Digits of Your SSN
2FA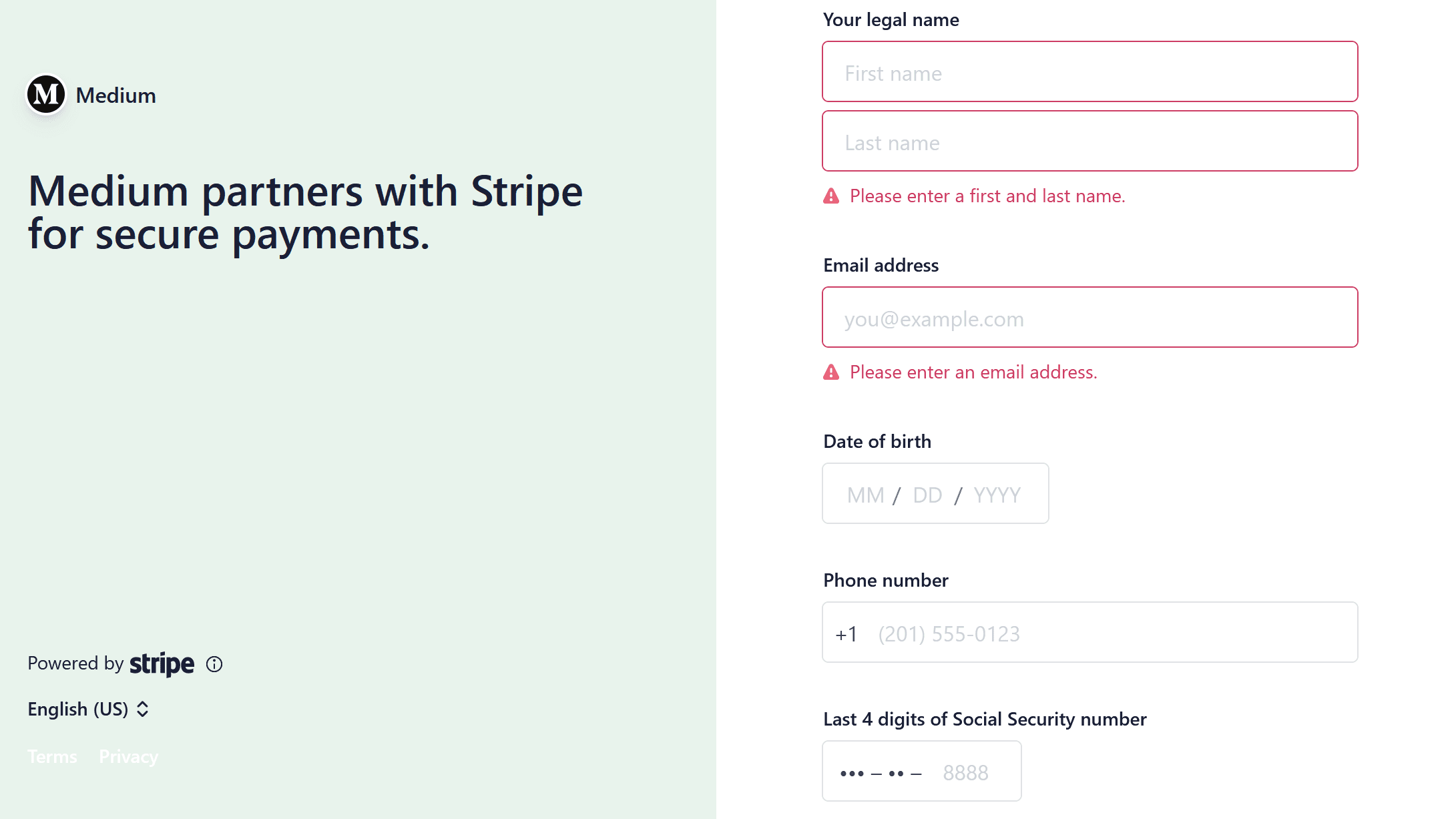 6. Complete Tax Documents
Once you successfully link your Stripe account to your Medium account, you will be asked to submit your taxpayer information. Medium requires this in order to receive payments, so do not skip this step!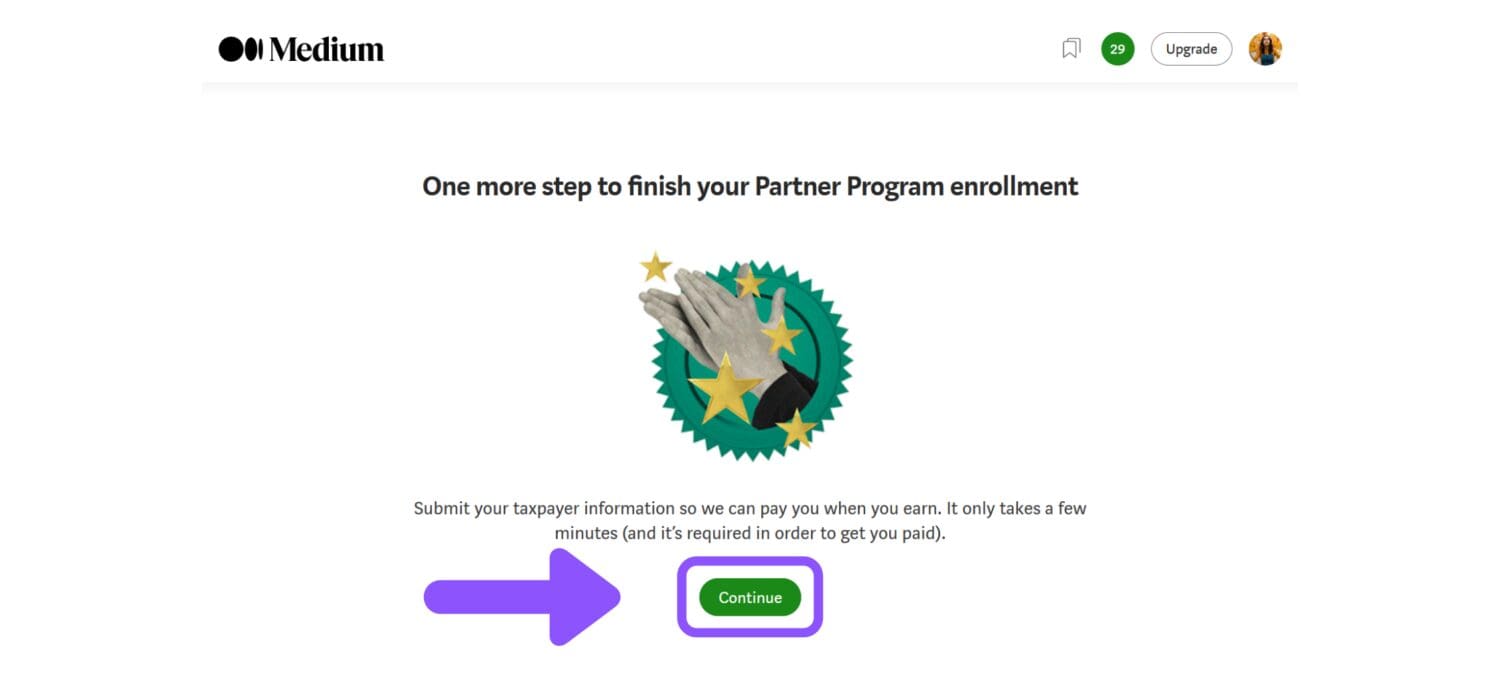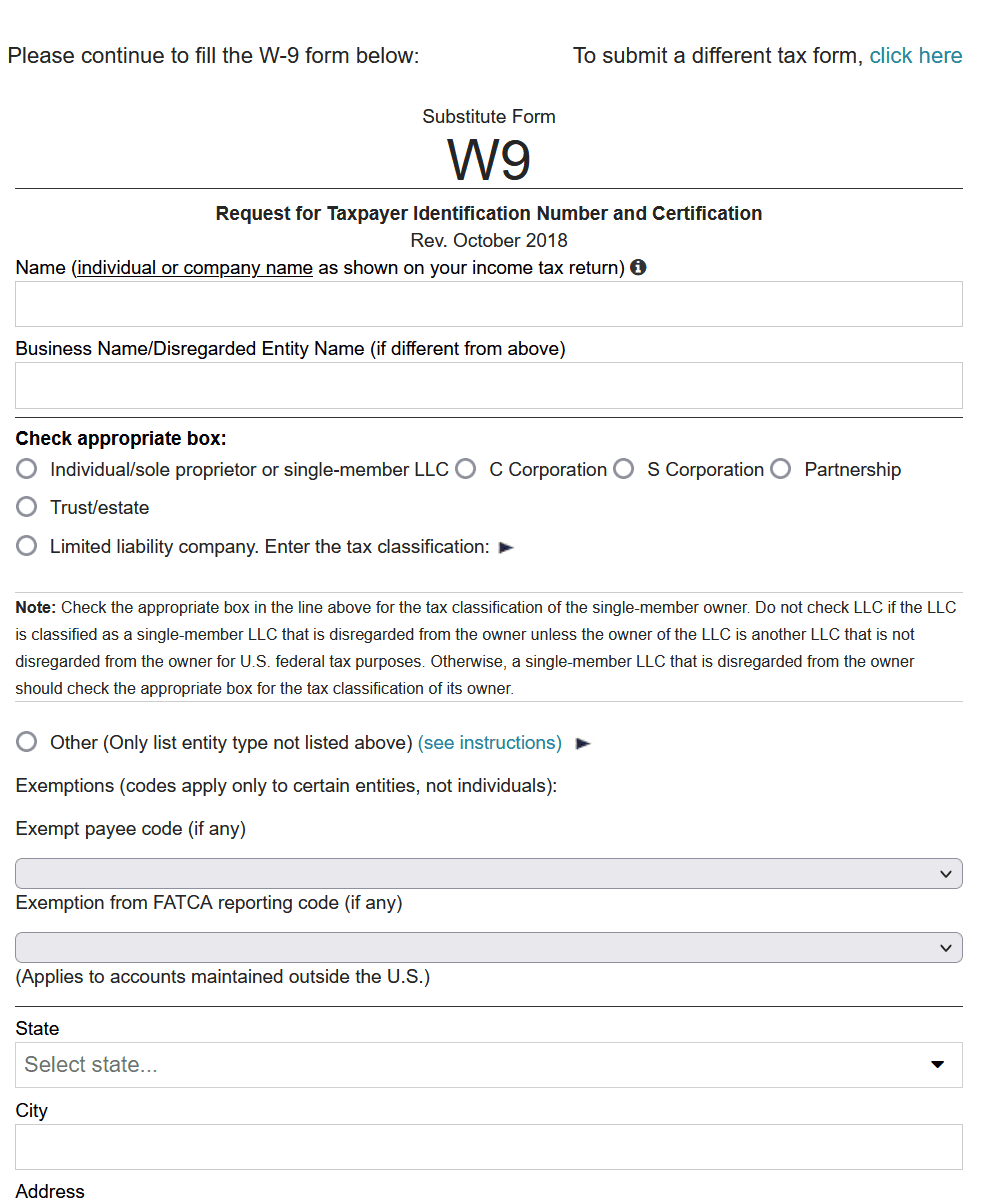 You will see the following screen indicating that you have successfully submitted your tax documents: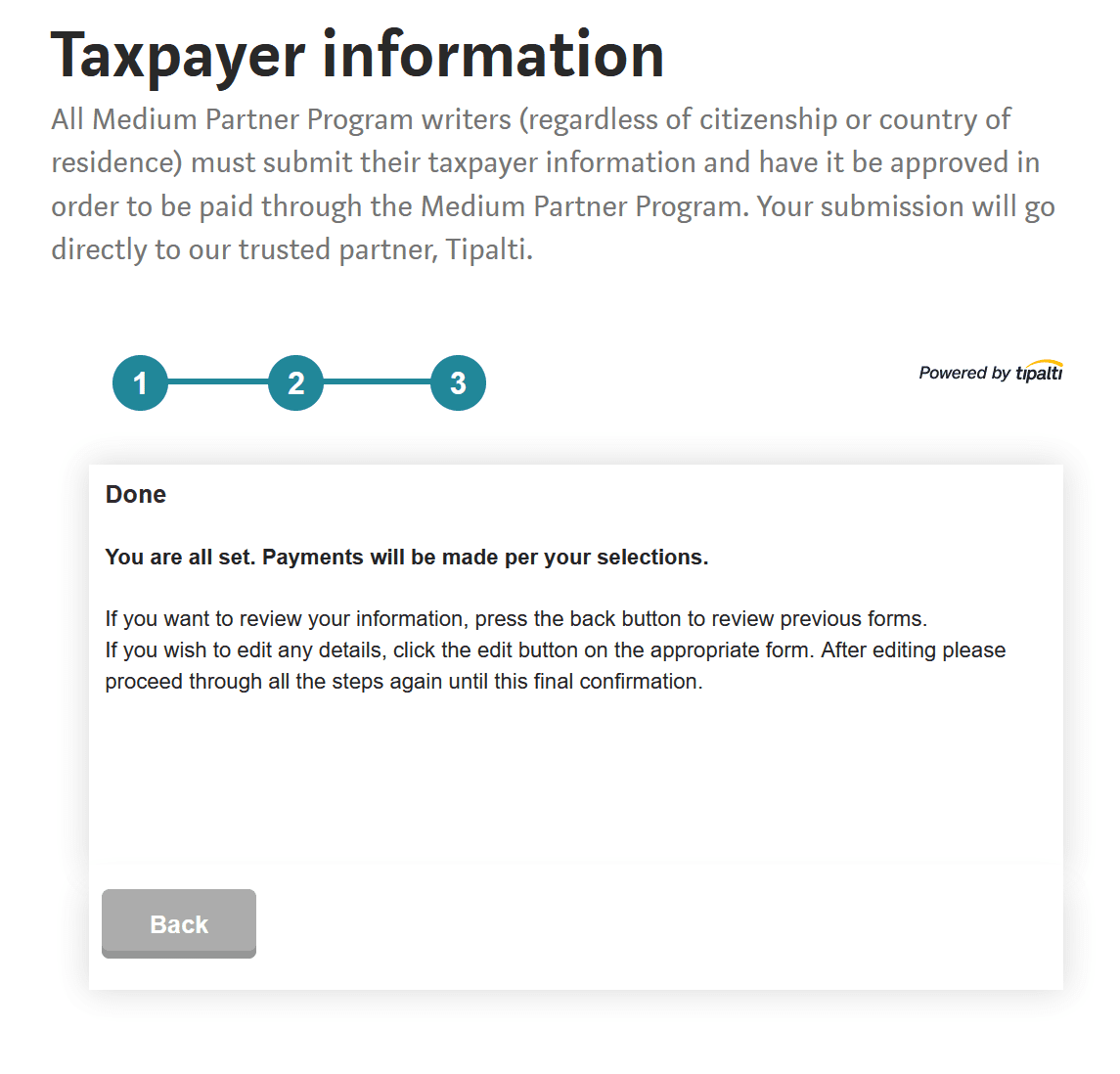 7. Confirm Tax Information on Stripe
Even if you enter the correct tax information for your Medium-linked Stripe account,'s important that you login to your Stripe account to fix any "errors" noted by Stripe.
Any errors will be noted in pink:

In my case, this occurred when there was a glitch scanning my ID and for some reason I needed to re-enter my SSN. Regardless, be sure to fix these "errors" because you can't get paid until your account issues are resolved.
You'll know your account info is 100% ready to go when the pink warning disappears and your account looks like this: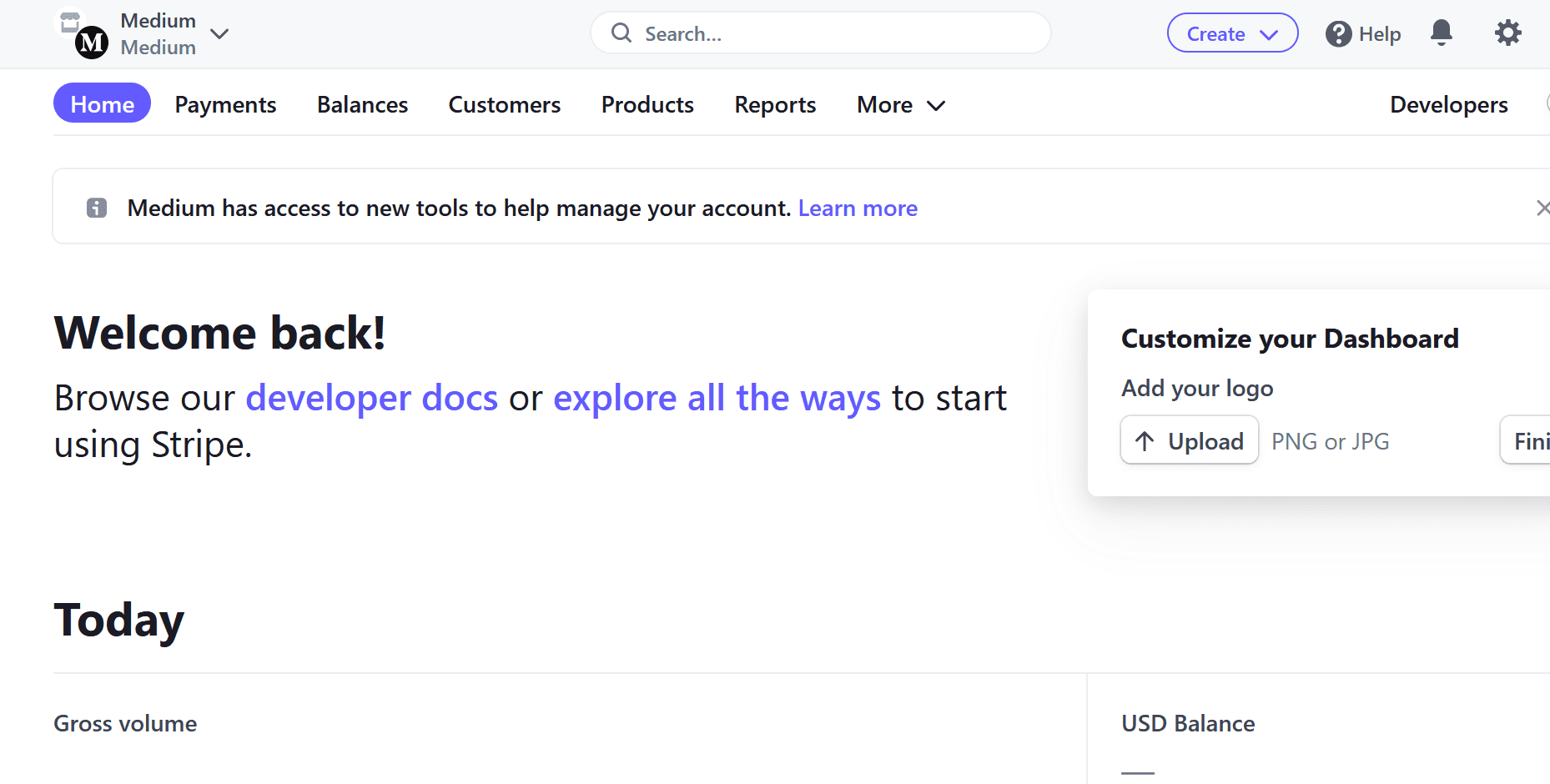 8. Place Your Existing Articles Behind Medium's Paywall
For any articles that you have published prior to being accepted into the Medium Partner Program, you'll need to go back and manually place each one behind Medium's paywall.
To place your articles behind Medium's paywall:
1. Click the edit button when on the page of any of your articles.
2. Click settings (3 dot ellipse)
3. Click Manage meter setting

4. Check the box that says "Meter your story"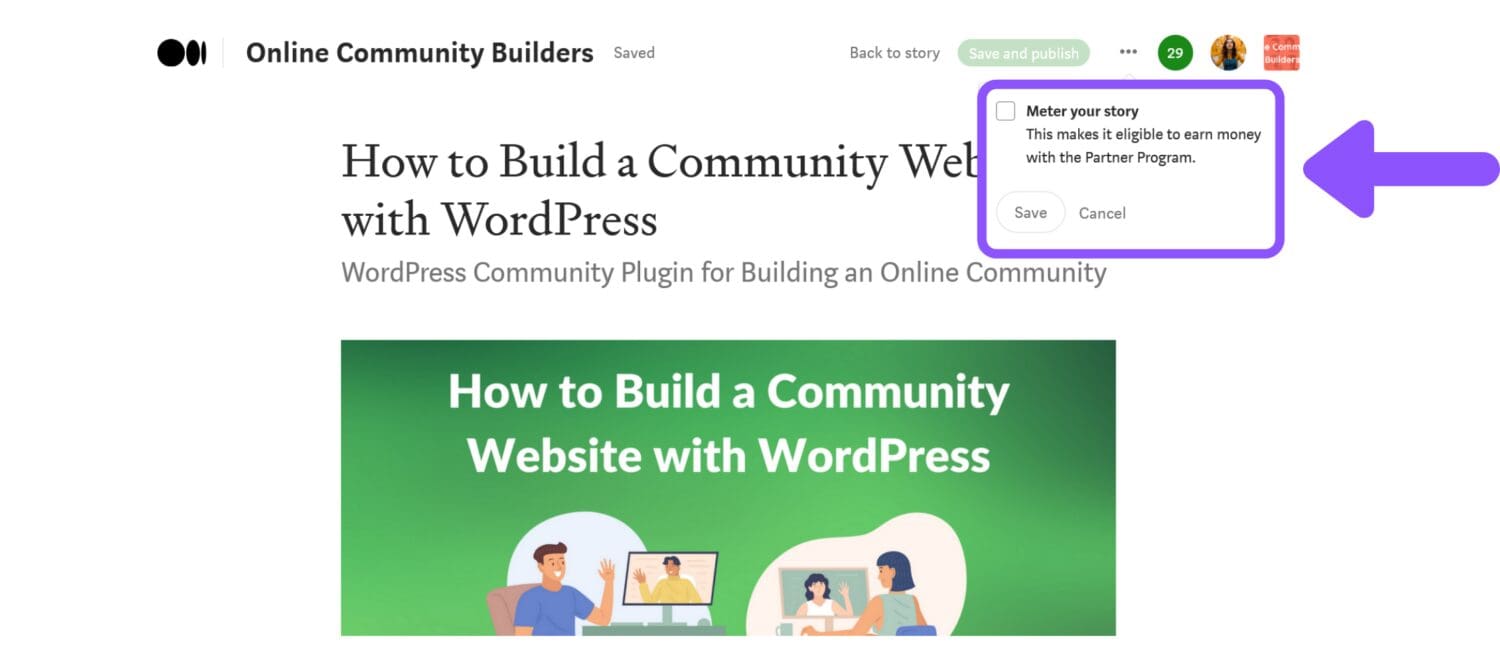 You can confirm that the change was successful by looking at the list of stories on your profile. If a story is successfully behind Medium's metered paywall (and eligible for Partner Program earnings), you will see a small star next to the word "Published" below the article subtitle: