Disclosure: Some of the links below are affiliate links, meaning that at no additional cost to you, I will receive a commission if you click through and make a purchase. Read our full affiliate disclosure here.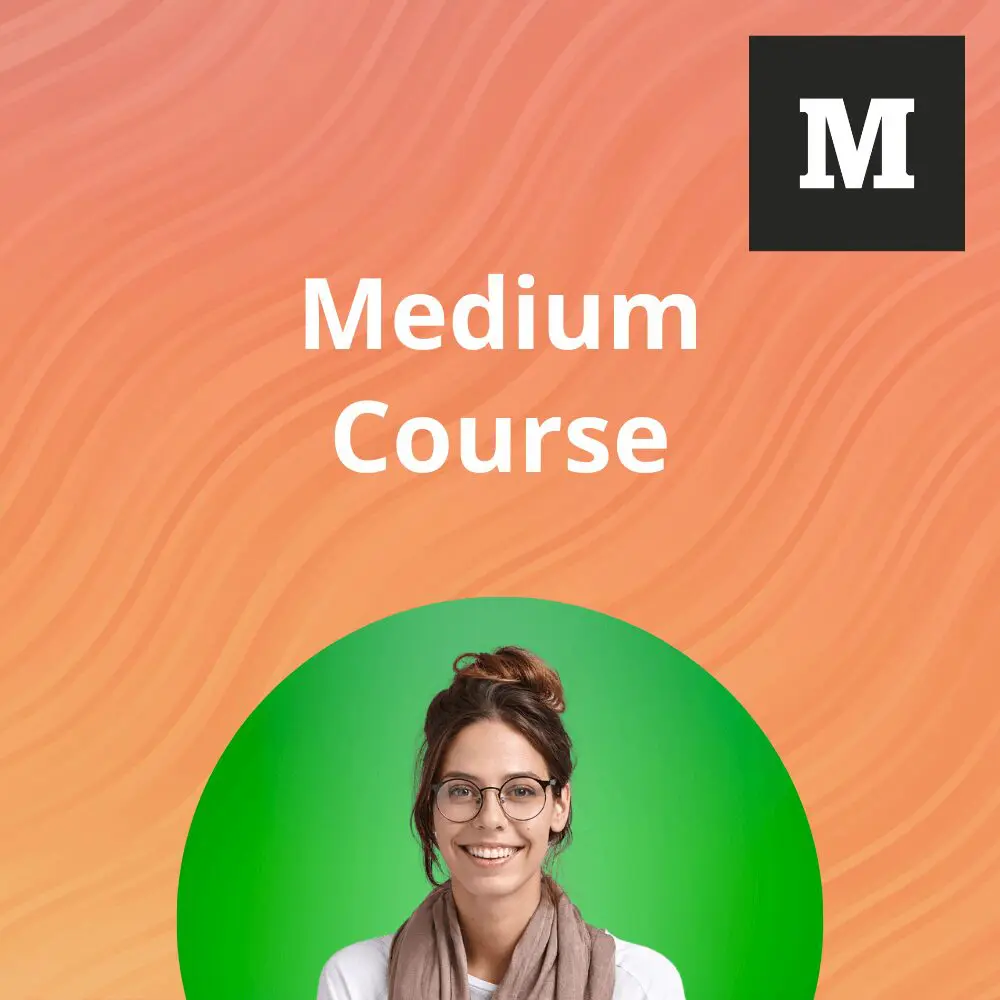 When I first started writing on Medium, there were no affordable resources available for writers. Growing my monthly Medium earnings to over $1,000 per month was hard and took me over a year! That's why I created my own Medium Course.
CASEY BOTTICELLO
Founder, Blogging Guide
Recently, Medium announced that it would be adding a second way for writers to make money with the Medium Partner Program (MPP). This new method of earning money with Medium is called Medium Referred Memberships and is essentially an affiliate program offering writers a larger share of paid readers that they bring to the platform.
For every reader that a Partner Program writer converts to a paying Medium member, the writer will receive half of that reader's membership fee, net of standard payment processor fees.
Referral earnings are recurring as long as the reader's membership plan remains active, and will be in addition to Partner Program earnings based on member read time (the primary way writers have been able to earn money on Medium in the past, other than sporadic bonus payments).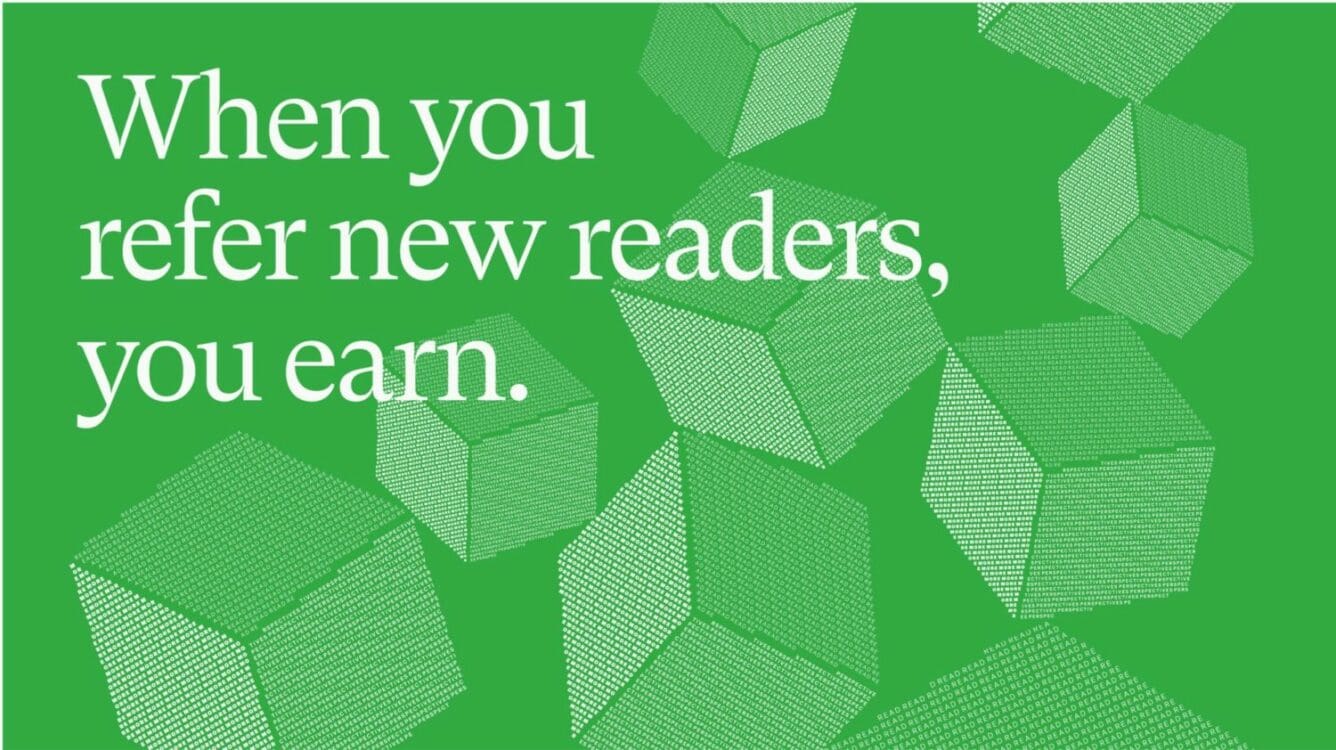 There are two ways writers can earn via referrals.
First, every Partner Program writer will now have a personalized referral landing page where readers can become a paying member for unlimited access to your writing, plus the rest of Medium.
Each reader who converts through your page will count as a referred member for you, meaning you'll receive half of their membership fee for as long as they are a paying member.
You will even see who your referred Medium subscribers are under your "Notifications" tab in your profile:

You can leverage your landing page however you'd like: share it on social platforms, link to it on Medium post pages, or include it on your profile.
Directing your readers to this page is completely optional. When you do, remember to let your readers know that you'll receive a portion of their membership fees.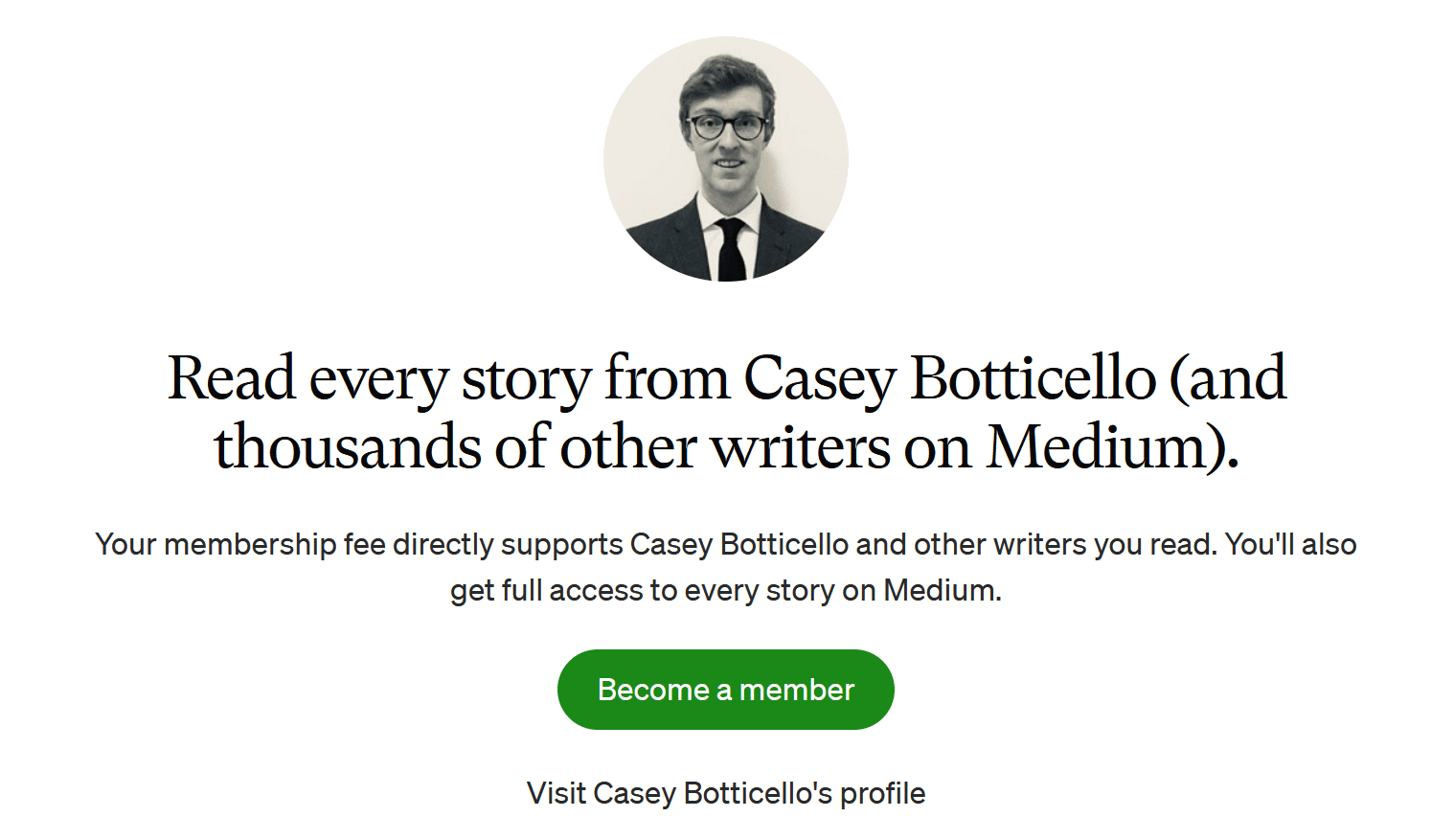 Second, when a non-paying reader subscribes to your email, they'll be given the option to convert to a Medium member, which, if they do, will count toward your referral earnings.
You don't have to do a thing: whether you actively encourage readers to become email subscribers, or they subscribe on their own, Medium will automatically ask if they'd like to become a member.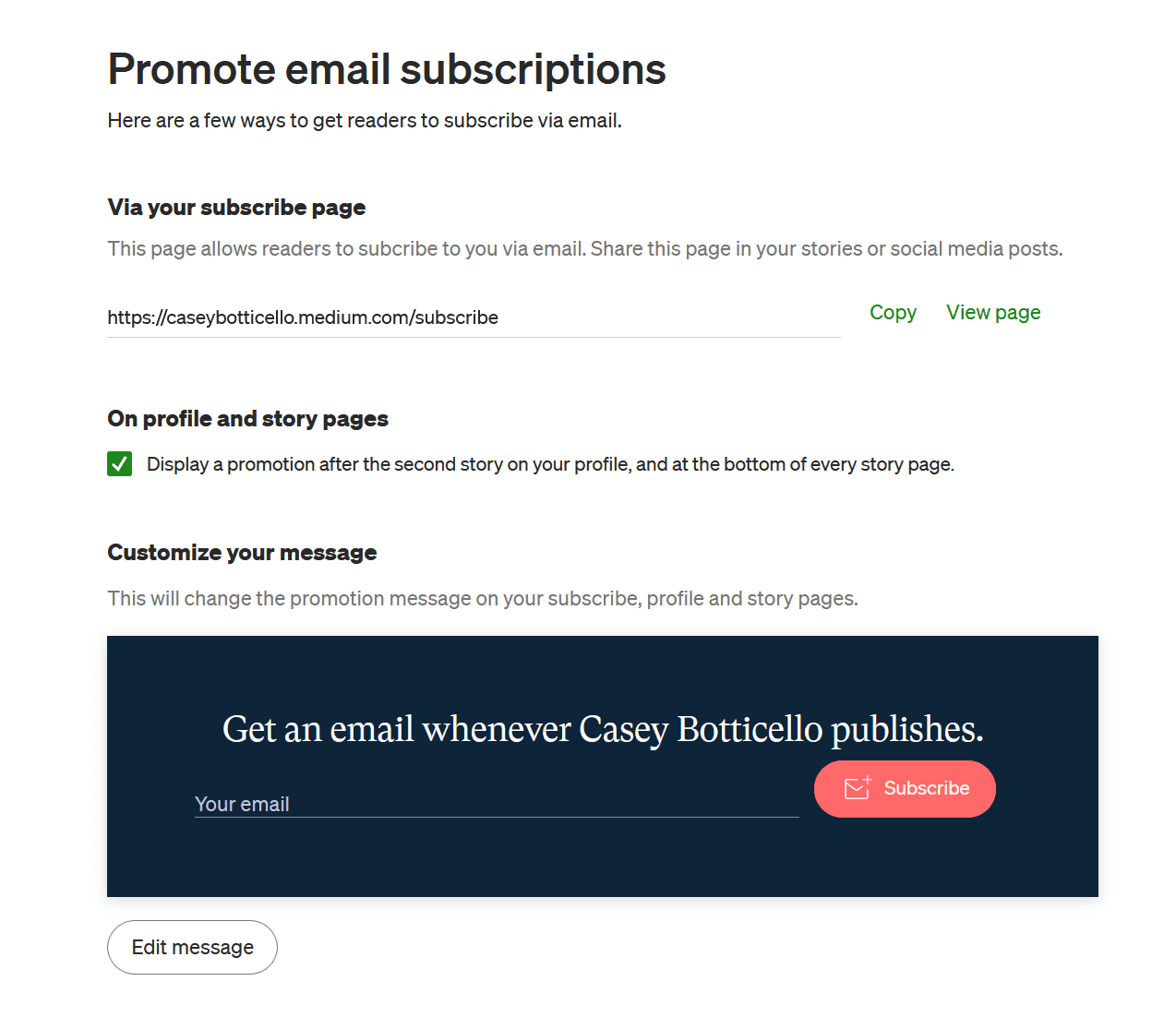 The payout for new paid Medium subscribers that you generated is fairly straightforward.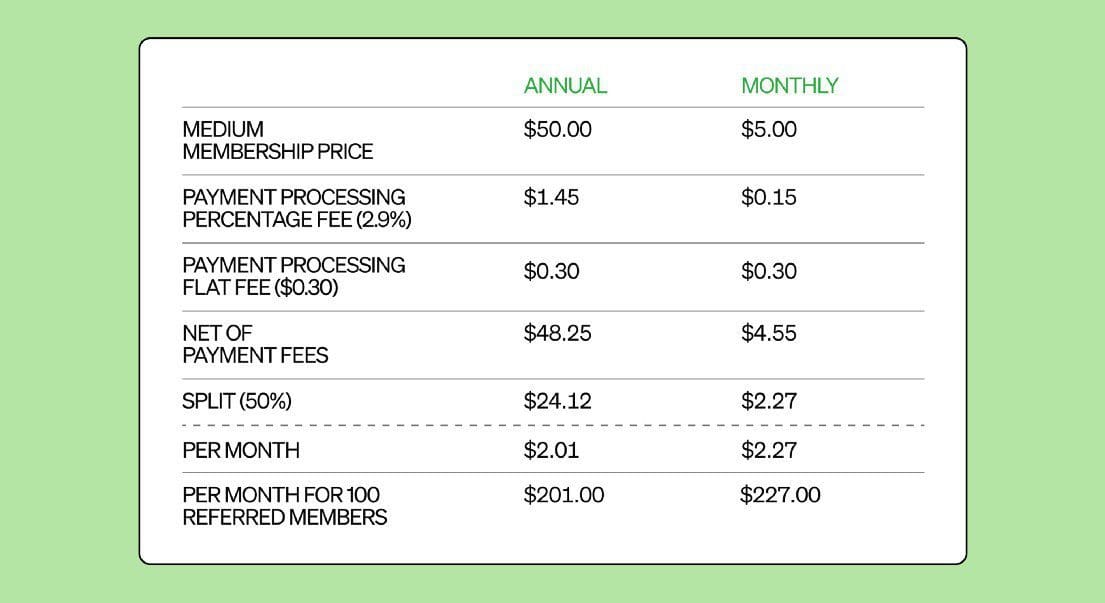 Your referral landing page: go to Settings > Audience dev > Promote memberships.
Customize Your Landing Page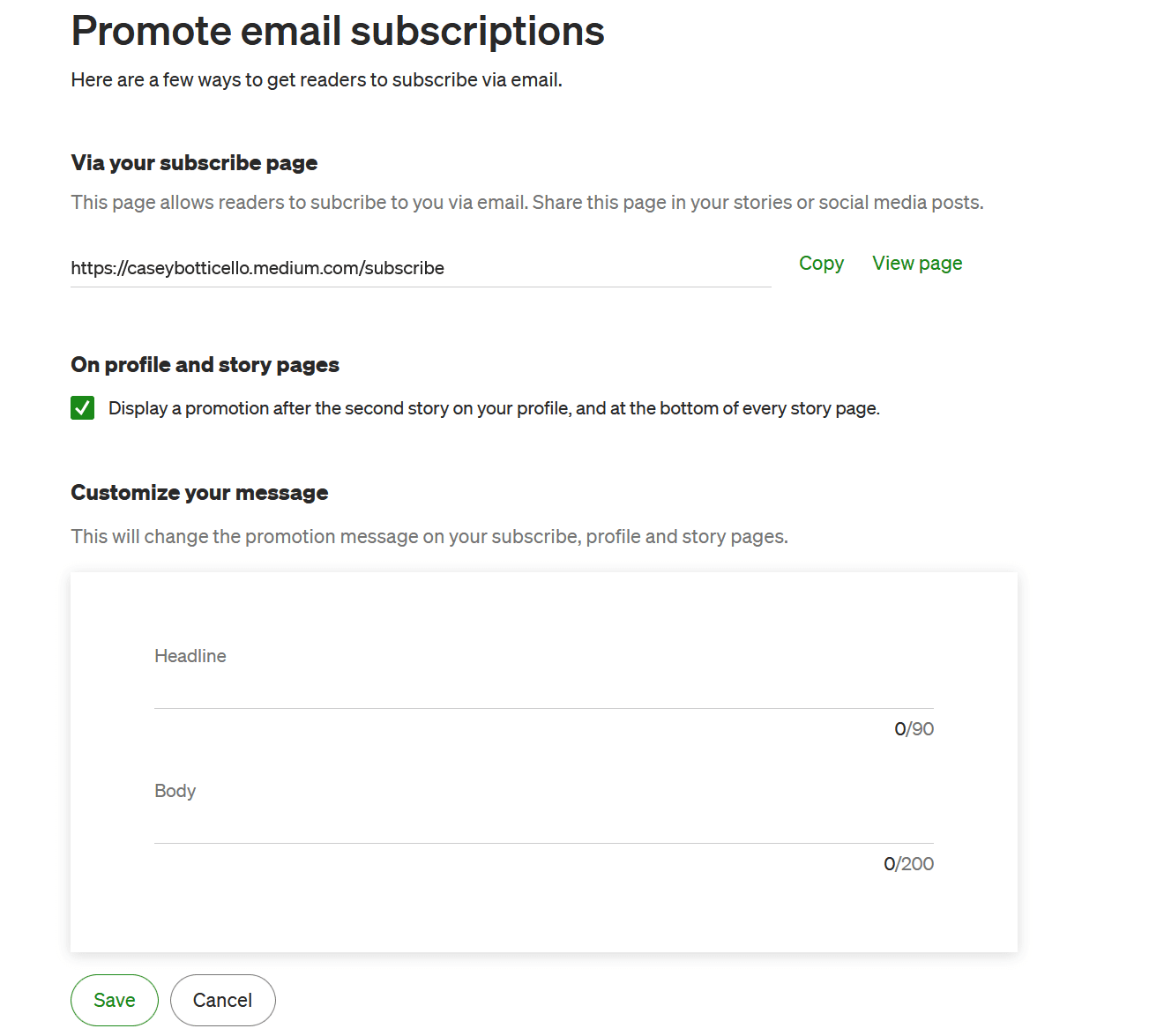 Medium has added a simple application process that requires writers to meet basic criteria.
Note: All current Partner Program writers will remain in the program for the rest of the year. No one is being removed immediately if they don't meet the new criteria. At the end of 2021, if you have not reached 100 followers or your account is completely inactive, you may be removed from the program.
However, Medium has emphasized they will notify writers in advance if they are at risk and give them an opportunity to meet the criteria.
Some of the program requirements for writers going forward:
New writers who wish to join the Partner Program must go through an application process. To be approved, you must have at least 100 followers, have published at least one story, and be within the geographical enrollment eligible locations, as described in Getting started with the Medium Partner Program guide.
Stay active to keep earning. Medium may disable monetization for writers who haven't published for 6 months or more.
In the near future, Medium plans to introduce a minimum payout threshold of $10. If you don't make at least $10 in a given month, they will roll over the balance to the next month until you meet the minimum threshold.

1. Additional Monetization Method

Prior to the addition of the Medium Referred Memberships earnings component, Partner Program earnings were based entirely off of total member reading time.

This is still the primary way writer will earn money on the platform, but it is nice to see Medium making an effort to give writers new ways to earn money.
After all, Medium writers are the entire engine driving the content on Medium, so sharing some of the money generated by reader subscriptions, is a fair way to give writers some equity.
2. Requires Little Effort for Writers

Even if Medium did have other established ways for many writers to make money on the platform (writing contests, allowing publication owners to charge readers a subscription fee, payment based on article's performance outside of Medium, etc.), these methods would all require writers to spend a significant amount of time doing work other than writing, in order to earn money.
Medium's affiliate program (or any affiliate program really) make it almost effortless to earn extra money.
All you have to do is include your affiliate link in your content, and should someone choose to upgrade from a free reader to a paid Medium member, you will receive a commission on a recurring basis.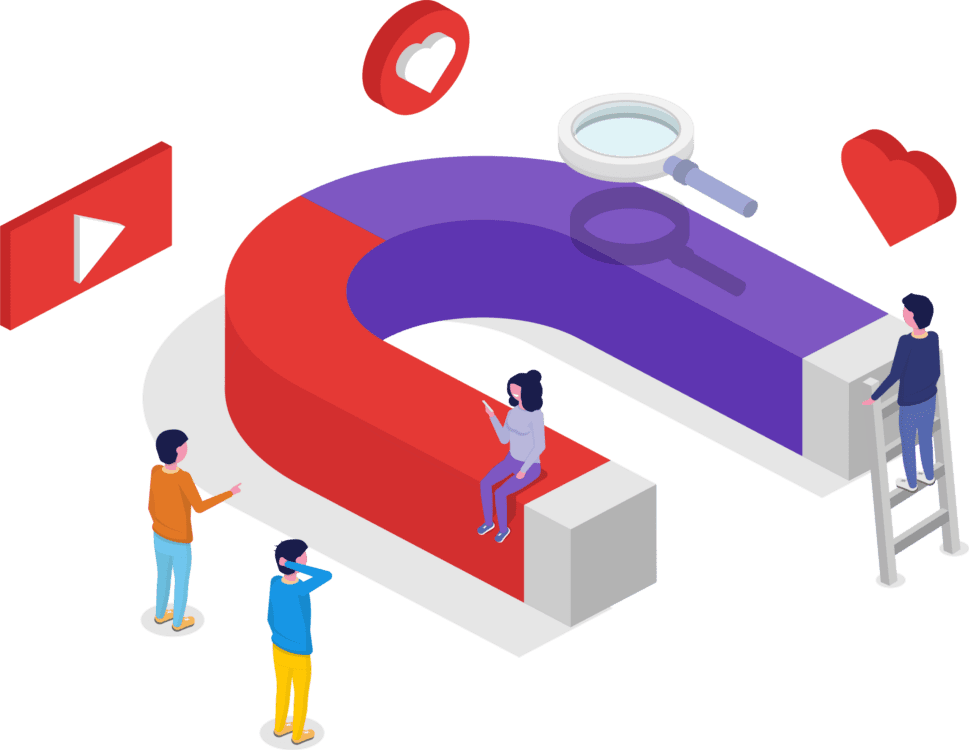 3. Bonus is Recurring

The most appealing aspect of Medium's affiliate program is that the commission paid to writers is recurring.
This means that if a reader finds your content, clicks on your affiliate link, and signs up for Medium as a paid member, you will receive a commission for as long as the reader keeps their subscription.
Many affiliate programs offer writers a one time payment for a sale.
But because Medium offers a commission on lifetime recurring revenue, there is significantly more financial upside for writers.
Currently Medium is paying about $2.27 per month per paid membership. Some writers may consider this amount to small to impact their earnings in any meaningful way.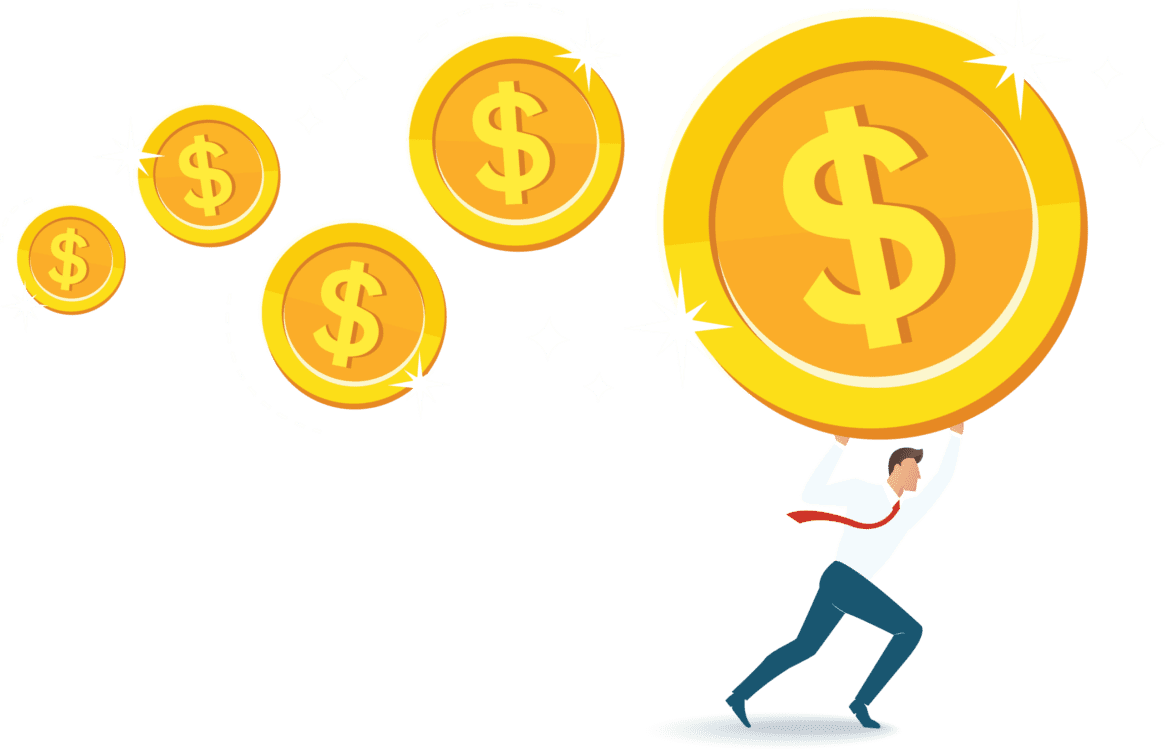 4. Low Barrier of Entry for New Writers
Affiliate programs can be reserved for a platforms super users, making it far less accessible to newer users.
Medium's affiliate program is instantly accessible to existing Partner Program writers.
And even if you are a new writer, you only need 100 followers and to have posted at least one story. This is a pretty low barrier of entry, meaning pretty much any active writer on Medium (within the approved geographic areas) will be eligible.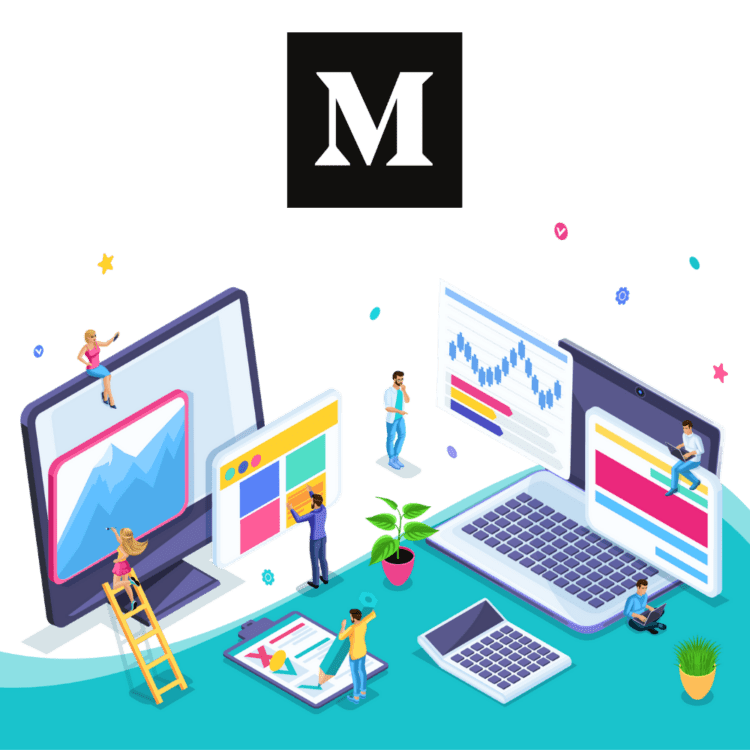 Conclusion
Medium may continue to undergo a number of changes, but this latest pivot proves that Medium is committed to remaining competitive among top blogging platforms. Giving writers a chance to earn 50% lifetime recurring revenue on readers that they refer (truly passive income through your blog), is definitely a big win for writers.