Medium Blog Statistics in 2022
Disclosure: Some of the links below are affiliate links, meaning that at no additional cost to you, I will receive a commission if you click through and make a purchase. Read our full affiliate disclosure here.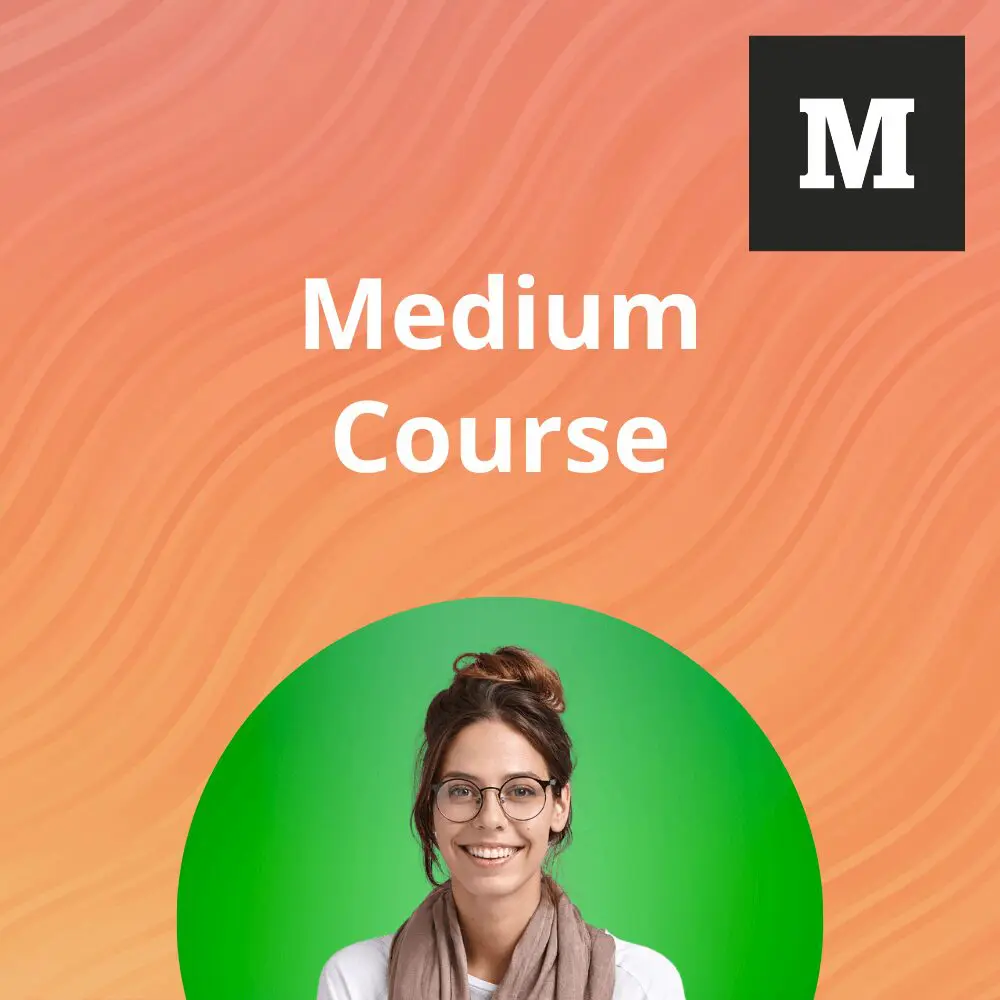 When I first started writing on Medium, there were no affordable resources available for writers. Growing my monthly Medium earnings to over $1,000 per month was hard and took me over a year! That's why I created my own Medium Course.
CASEY BOTTICELLO
Founder, Blogging Guide
Medium is often praised for the ease and simplicity it offers to writers who want to create and publish content without having to deal with the more tedious and technical aspects of building a blog.
No need to worry about choosing a content management system, finding an ideal hosting provider, or creating an SEO strategy. All you have to do is start writing.
On top of being a simple solution for freelance writers, there are other noted benefits for Medium members, chief of which is the possibility of earning an income.
Signing up might seem like a good move if you are on the fence about whether to join or not.
But what exactly are you getting into?
Before taking the leap, it might be a good idea to find out all you can about Medium. You can do just that by looking at important stats and facts related to the Medium platform.
Admittedly, it is not exactly easy to find up-to-date data surrounding the company's performance in the content marketing industry. Medium does not publish a lot of relevant information on metrics such as subscriber count, monthly average users, revenues, profitability, etc.
But there is much to learn from the reports they do release, as well as extrapolations drawn by some of the reporting websites and individuals who have an interest in the platform. With that said, let's dive into the latest statistics and facts we have uncovered about Medium.
Medium is a blogging and publishing platform with a social networking aspect. It allows all types of writers to share their thoughts, experiences, and ideas. Medium offers a straightforward and minimalist text editor that helps users write and format their stories before publishing them live. In addition to the website, readers and writers can use the Medium app, which is available for both Android and iOS devices.
Former co-founder of Twitter, Ev Williams, created Medium in 2012. The company is headquartered in San Francisco, California, with an office in New York. There are also staff members living in other parts of the world. Crunchbase statistics suggest that the company has between 101 – 250 employees.
Over the years, Medium has made changes to its business model that have resulted in its workforce being revamped. In 2017, for instance, the company cut a third of its employees after switching from a digital advertising revenue strategy to one that is subscription based. Then, in early 2021, the leadership of the company announced that it was going in a new editorial direction. Over six dozen consultant journalists and editors, who had been hired to run in-house Medium publications, were offered voluntary separation packages as a result.
Latest User Statistics for Medium

Medium User Base
The number of registered users on Medium (people who have created a Medium account) currently amounts to over 54 million. This figure can be ascertained by checking Medium's number of followers when you click on your following list under your profile (since all registrants automatically become followers of the Medium staff account upon signing up).
As it relates to writers on the platform, its authors include industry experts, amateur bloggers, and writing enthusiasts. Writers can write and publish content freely but many use the site as a way to earn money by joining the Medium Partner Program. An article by Digiday disclosed that more than 200,000 writers have enrolled in the program since it was launched in 2017.
Apart from members and registered users, many people who consume content on Medium are external readers who found Medium articles in Google search, on social media platforms, or via emails received with direct links to articles on the platform. According to Similar Web, 161 million visitors used the Medium website in August 2021.
With regards to Medium demographics, a recent article by The Verge suggests that more male (55%) than female readers use the platform. 71% of users identified as white, and 53% had annual salaries of over $100,000. Furthermore, Alexa.com data referenced by blogger Neil Patel, suggests that more than 60% of readers using Medium were educated professionals in the 18-34 age group.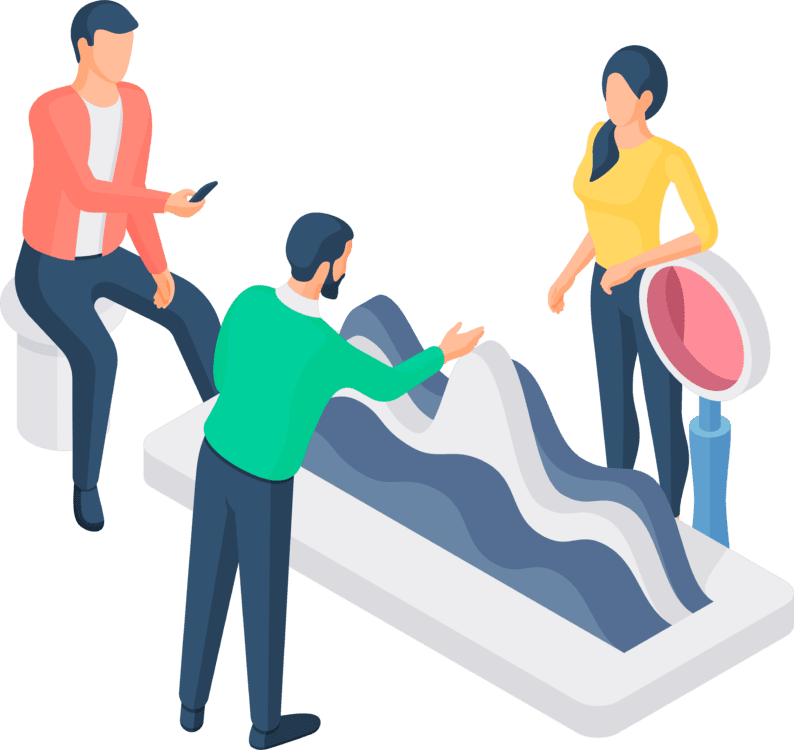 What Types of Stories are Published on Medium?
The content published on Medium is a diverse mix of short and long-form articles. Stories usually have an estimated reading time indicated, which helps to give an idea of the length of the content. Medium writers publish articles on almost any topic imaginable. One can get a good idea about what topics people tend to read the most on the platform by looking at the tags that have the most followers. The top 10 in 2021 are:
Life (520,000 followers)

Startup (487,000 followers)

Blockchain (473,000 followers)

Poetry (455,000 followers)

Life Lessons (452,000 followers)

Politics (396,000 followers)

Health (374,000 followers)

Love (350,000 followers)

Travel (334,000 followers)

Technology (334,000 followers)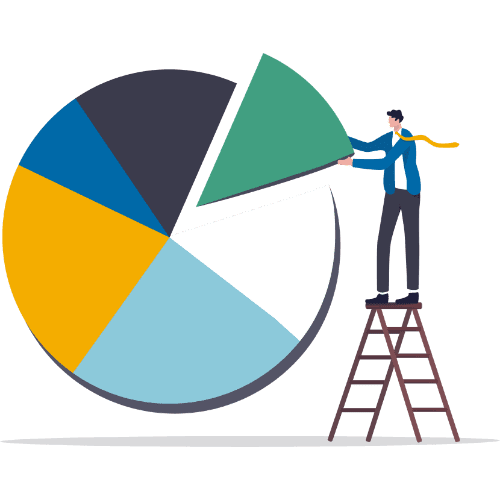 What Topics are Medium Readers Interested in?

In addition to the topics people tend to follow on Medium, it might be helpful for writers to have an idea of the general interests readers have outside of the platform. According to Similar Web, the top five interests of readers visiting the platform include:
Programming and developer software

Computers, electronics, and technology

News and media

Finance and investing

Games, including video games, consoles, and accessories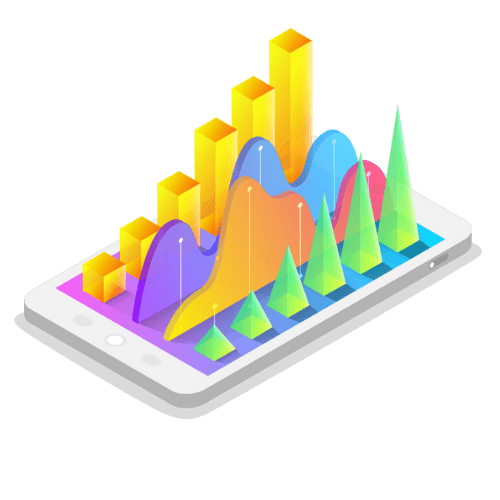 How Does Medium Make Money?

Medium's Business Model

Medium uses a "freemium" model, which is based on paid subscriptions. It switched to this business model in 2017 after the company's CEO lamented the pitfalls of using an advertising strategy and vowed to give more power to independent writers.
Based on this model, the platform is free to use – writers can publish as many stories as they like at no cost, while all readers are able to consume three gated articles for free each month. However, readers who want to read premium "locked" articles beyond that must become paying subscribers.
A Medium subscription costs $5 per month or $50 per year in exchange for access to all content published on the platform. It is this fee that is used to pay writers who monetize their work.
In order to earn an income on Medium, eligible writers have to sign up for the Medium Partner Program. This allows them to place all or some of their published articles behind the Medium paywall.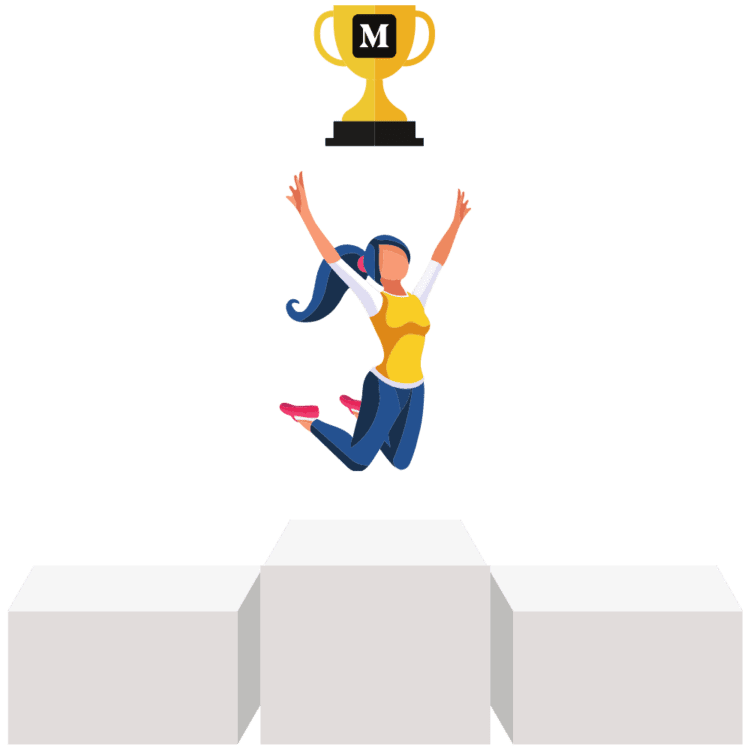 Number of Medium Subscribers

The number of subscribers who pay to read content on Medium has grown steadily in recent years. Official estimates put the figure at more than 700,000 as at Q4 2020.
And even though this is less than was projected for the period by Medium's CEO, the number represents a near two-fold increase over the 400,000 premium subscribers confirmed in 2019.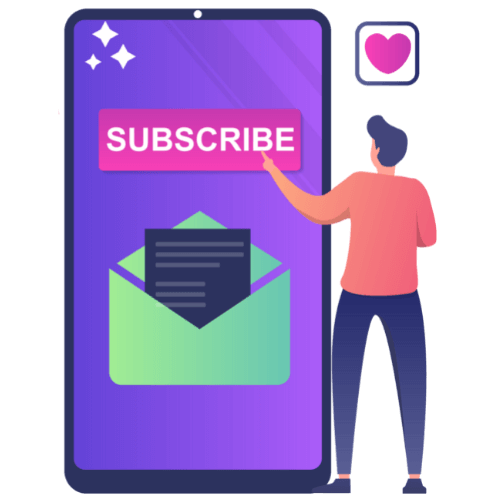 How Much Money do Writers Make on Medium?

As mentioned, writers who want to earn an income by publishing their work on Medium must sign up for the platform's Partner Program. The program is free to join and allows member writers to make money in two main ways:
In the first scenario, Partner Program writers earn a share of the fees paid by subscribers who consume their articles. In the second case, writers have the ability to earn 50% of all fees paid by readers who sign up to become new Medium members through their referral page. What's more, participating writers will keep earning from each referral for as long as their subscriptions remain active. It is expected that the referral program could significantly boost the earnings of writers.
Medium writers In the Partner Program also have an opportunity to benefit from monthly bonuses that are based on the performance of their content. The bonuses are paid out in accordance with the following tier system:
Top 1000 writers receive a $500 bonus

Top 1001-1500 writers receive a $100 bonus

Top 1501-2000 writers receive a $50 bonus
These bonuses are meant to be incentives for contributors who keep publishing high-quality content. But just how much can writers make currently?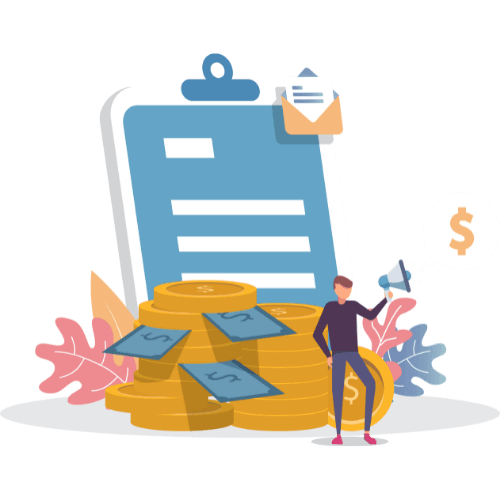 Top Earners on Medium

In the past, it was possible to have a basic idea about the earning potential of writers. Back then, Medium regularly published reports that showed how much money top writers on the platform were earning, as well as the percentage of writers making $100 or more each month.
The company has been a bit more guarded towards releasing such data of late, but it is still possible to have an idea of the possibility of making money on Medium. Medium's 2020 reports, for instance, noted that writers have collectively been paid a total of $28 million since the Partner Program was launched in 2017.
Based on that same report, 2020 appears to have been the most profitable year for Medium writers so far. The platform paid out over $11 million dollars during the period. Also in 2020, the largest payout to a single writer was said to be $49,705, and one article earned almost $16,700 – the most by a single story published on the platform up to that point.
Those figures, of course, are the exception rather than the norm. It is estimated that only about 70% of writers on Medium actually earn an income. But the number of writers who earn $100 or more monthly is believed to hover around 5-6%.
Some of the top contributors on Medium have shown that there is great potential to earn a lot of money. However, getting to this level requires a lot of patience, in addition to constantly publishing fresh and relevant content that people want to read.
Most Influential Medium Writers

Medium has been keeping writers' earnings out of the public domain, so it is near impossible to pinpoint which writers are making the most money. But when it comes on to influential creators on Medium, there are sites that still keep a tab on users who appear to wield the most drawing power. Who are some of these influential contributors?
Topauthors.xyz is one such site that ranks Medium contributors based on number of followers. Their data suggests that the top 10 Medium writers in 2021 are:
Gary Vaynerchuk (290k followers)

Tim O'Reilly (246k followers)

Benjamin P. Hardy (241k followers)

Bernie Sanders (214k followers)

Larry Kim (210k followers)

Darius Foroux (209k followers)

Ev Williams (208k followers)

Julie Zhuo (204k followers)

Jason Fried (203k followers)

Marc Andreesen 198k followers)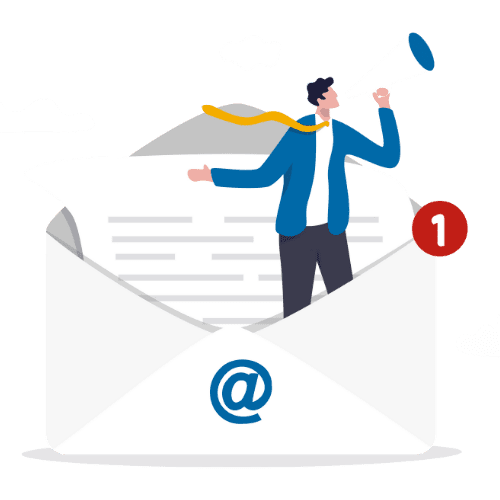 Company Growth and Valuation

Medium has had three funding rounds, the last of which was in 2016. It is difficult to figure out if the company is stable due to the shroud of mystery surrounding its financial health. Many question whether it has achieved profitability and how much the company is actually worth. Nonetheless, there are a few facts available:
Medium has raised a total of $132 million over three funding rounds:

$25 million in its Series A round (2014),

$57 million in its Series B round (2015),

$50 million in its Series C round (2016).
According to Crunchbase, the company has a post-money valuation of around $600 million as of 2016

Medium's annual revenue is estimated to be about $48 million, according to Owler.com.

Data is scarce to back up that estimation, but it can be assumed that the company made raw subscription revenue of at least $42 million in 2020 based on subscriber count (by calculating the 700,000 paying subscribers x the $5 monthly subscription fee).

A total of 20 investors have funded Medium, including Andreessen Horowitz, Spark Capital, and The Chernin Group.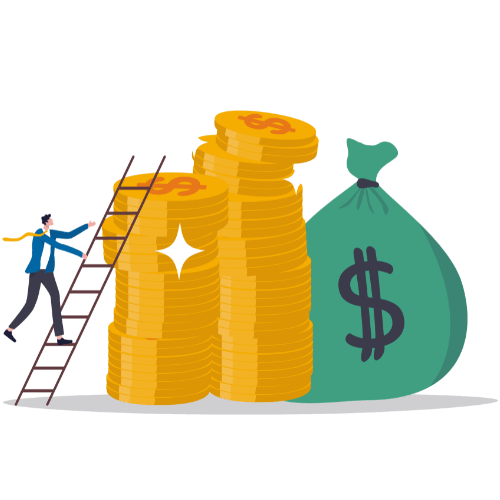 Medium's Online Presense

Alexa.com traffic statistics currently give Medium a global rank of 147 for internet engagement based on number of visitors and page views over 90 days. According to Similar Web, the website had an average of 182 million monthly visitors for the six-month period of March to August 2021. The monthly traffic count was as high as 234.5 million in March.
The traffic volume on Medium suggests there is a sizeable audience for writers looking to get exposure for their work. The potential for writers to gain readership on Medium is high when compared to publishing content on their own blogs, for instance. What's more, there is a good amount of content consumption, with users reading 1.72 pages per visit and spending almost three minutes per day, on average.
The top countries for traffic based on desktop views are:
The United States (26.78%)

India (7.22%)

The UK (3.81%)

Canada (3.38%)

Brazil (3.08%)
Much of the traffic visiting Medium comes from Search, which accounts for 61.7% of the total. Other sources are:
Social – 7.01%

Referrals – 6.26%

Direct – 22.9%

Email – 1.97%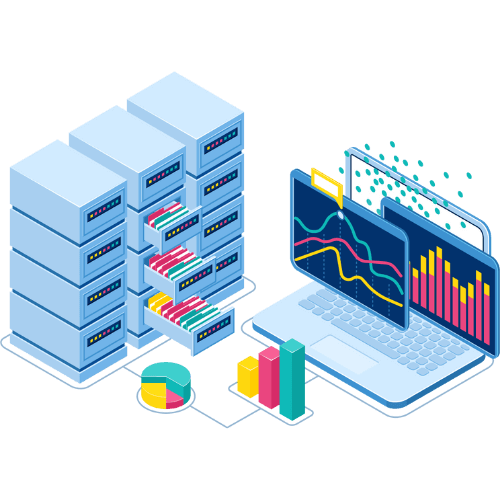 Medium's Acquisitions

To date, Medium has made a total of seven acquisitions, with the most recent being in January 2021. They are:
Matter: acquired in April 2013

Superfeedr: acquired in June 2016

Embedly: acquired in August 2016

YesPath: acquired in April 2017

Talkshow Industries, Inc.: acquired in July 2017

The Bold Italic: acquired in February 2019

Glose: acquired in January 2021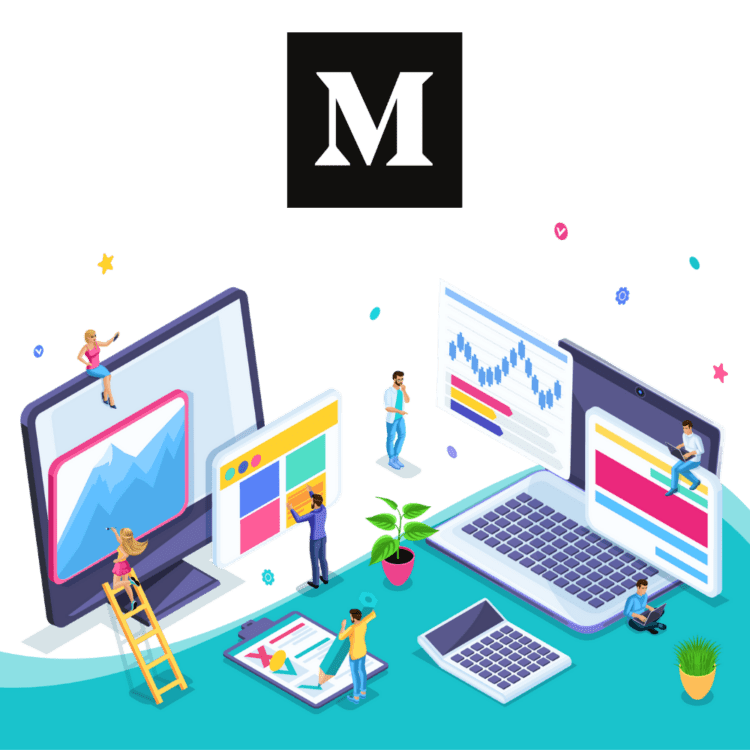 Medium has gone through several periods of transition over the years, and there are likely to be more as time passes. In addition, the opacity surrounding its progress and that of writers on the platform keeps people guessing about whether Medium is a viable content monetization option.
Still, blogging on Medium has proven to be a great way for thousands of writers to get some exposure and possibly receive financial rewards for their work. The platform has grown exponentially since its founding and is now among the top websites for bloggers, attracting well over 100 million readers monthly.