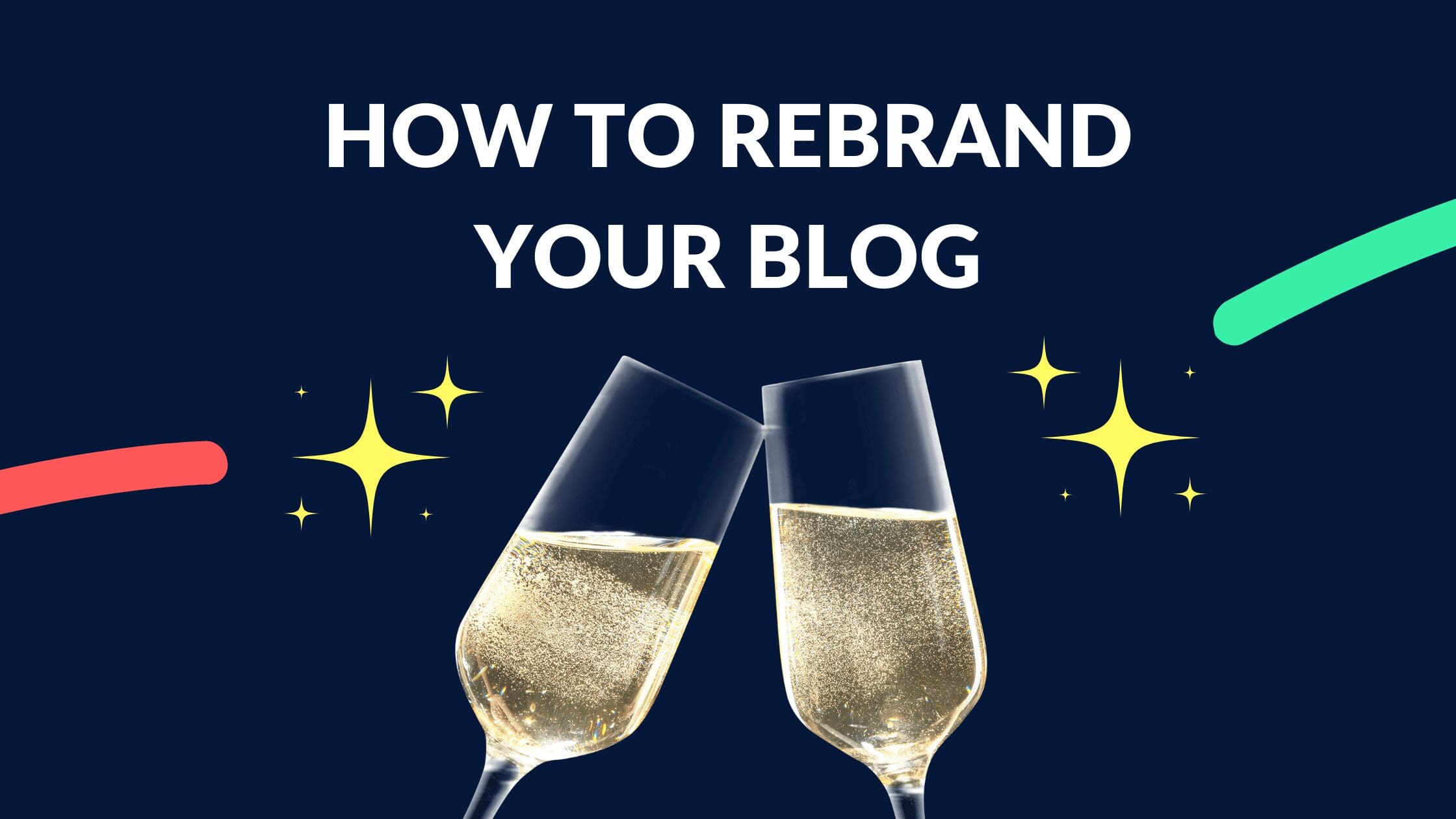 Disclosure: Some of the links below are affiliate links, meaning that at no additional cost to you, I will receive a commission if you click through and make a purchase. Read our full affiliate disclosure here.
Rebranding your blog is a big undertaking. There's more to it than changing your blog name and switching up your design theme. A blog rebrand requires careful thought, time and effort, and in some cases, can cost quite a bit of money. 
But learning how to rebrand your blog also comes with many benefits. Aside from giving your blog a complete makeover, getting your rebranding right can massively increase your traffic and net you much more revenue. 
Bloggers looking to rebrand have many reasons for doing so. From revamping their online presence and targeting new markets to breathing new life into an aging blog or simply boosting revenue, rebranding can change your blog's trajectory. 
More bloggers are looking for ways to tap into new niches and improve their blog performance. And many are turning to rebranding. But rebranding is a tough process, and getting it wrong can leave you worse off than when you started.
This article looks at how to rebrand your blog. We'll touch on the reasons for a blog rebrand and the pros and cons of doing so. We'll also explore the steps you'll need to take to successfully launch your new blog brand and what to do to ensure your rebrand is a success.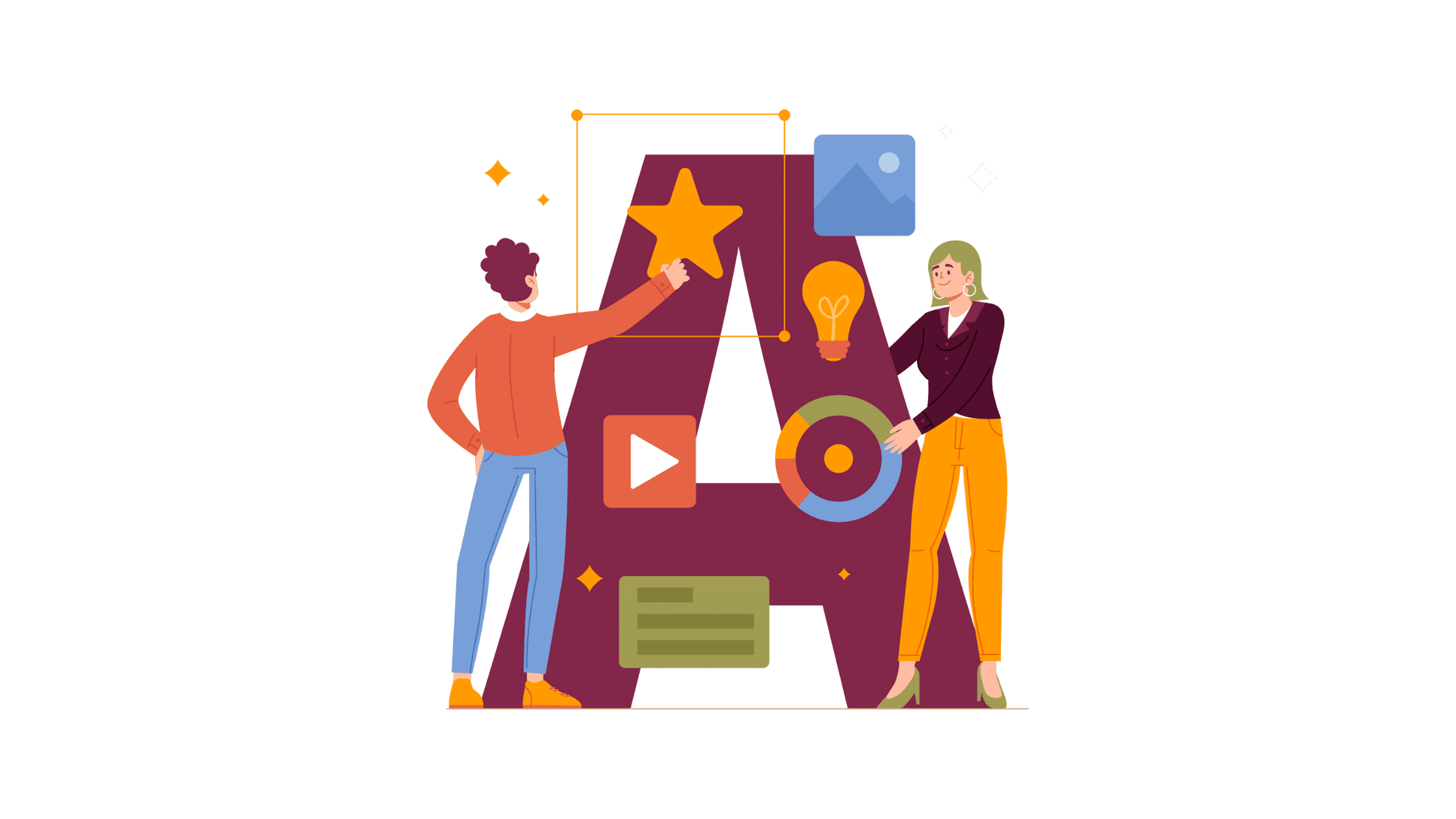 Every day, businesses are rebranding themselves. Some are global titans of industry. Facebook's rebrand to Meta during a sticky time in its history is already proving to be a big success for the company; Dunkin' dropping the word 'Donuts' from their name; McDonalds' 2021 brand packaging shift come to mind. But most rebrands involve small and medium enterprises, including blogs.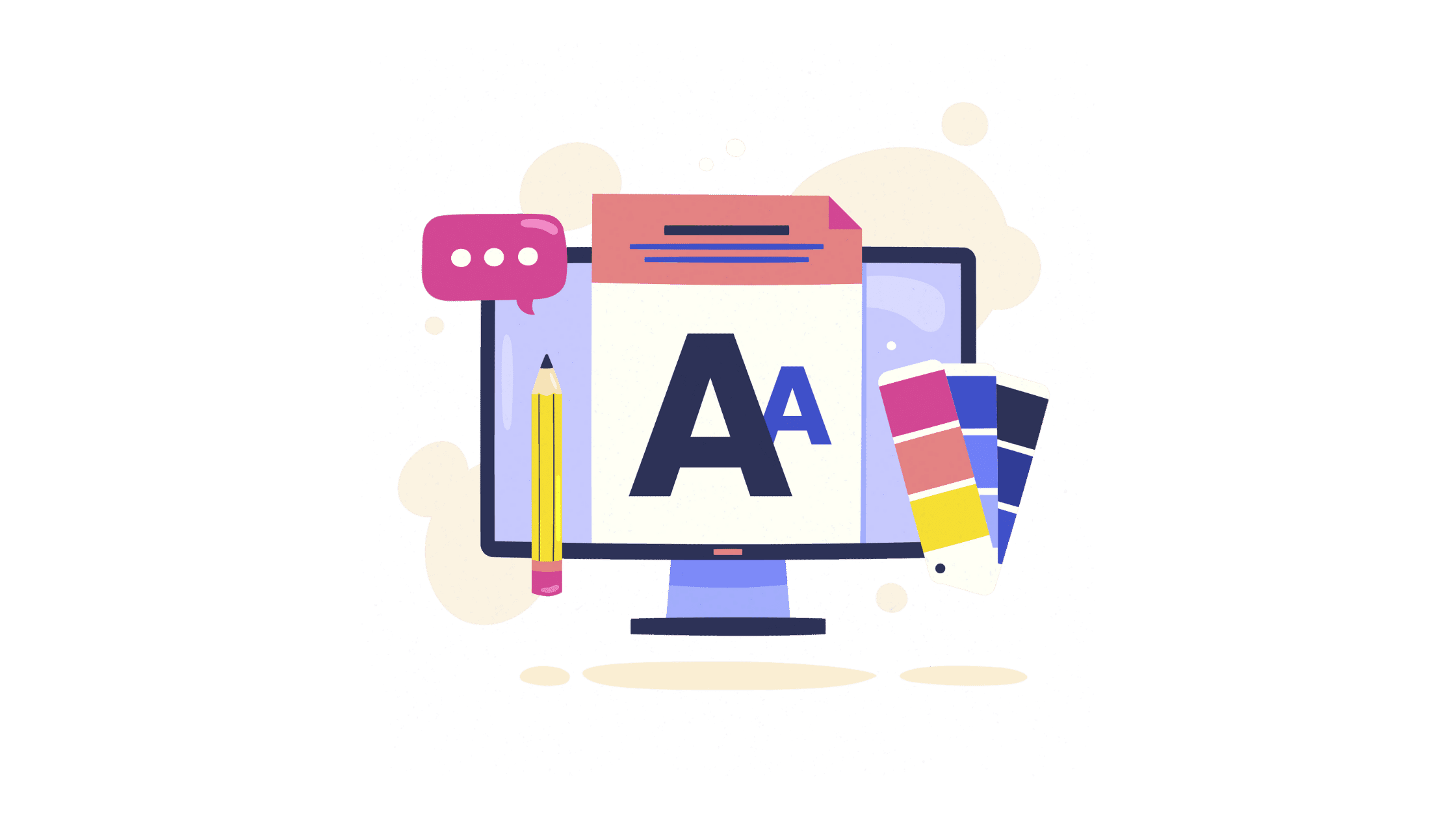 So what is a brand exactly, and how does it fit into your blog's online presence? Well, according to Investopedia:
"The term 'brand' refers to a business and marketing concept that helps people identify a particular company, product, or individual… they help shape people's perceptions of companies, their products, or individuals. Brands commonly use identifying markers to help create brand identities within the marketplace. They provide enormous value to the company or individual, giving them a competitive edge over others in the same industry…"
Brands are intangible concepts that provide special value to a business and allow an entity to establish itself as unique and identifiable. Branding can apply to companies, people, entire countries, or ideas. They consist of various elements, including:
A brand name – the name of an entity or organization that is clearly distinguishable.
The brand image – how the public and market views and perceives a brand.
A brand's design – The colors, logo, typography, style, and visual aspects of a brand. 
Brand identity – The values and principles by which a brand abides. 
There are numerous other blog rebrand elements and aspects to consider, but these are among the most important. Brands can be designed, trademarked, bought, sold and eliminated, and entire branding industries have been built around them.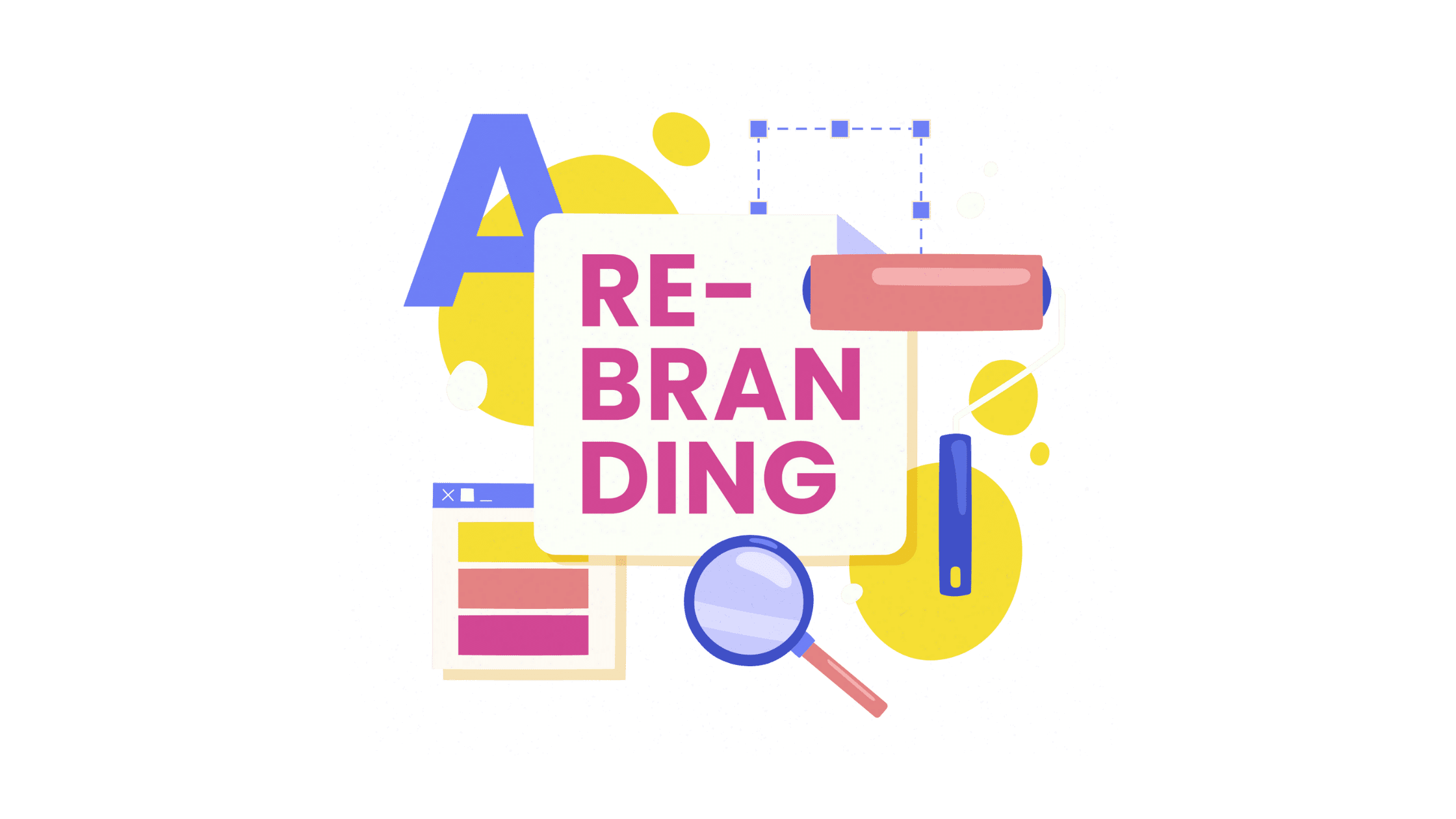 Like businesses, blogs have brands too. From the style in which posts are created to a blog website logo, the look and feel of the site, what you say on your About Me page, and the causes and entities you support, a blog's brand helps it to stand out.
It provides enormous value in helping people to recognize the blog and form an opinion or idea about it. Blog branding is what makes a blog unique at face value and communicates the essence of the blogger's vision for the blog itself. 
But blog brands are slightly more flexible than big corporate branding or brands used for traditional businesses. For one, rebranding your blog is a whole lot easier than rebranding a physical commercial enterprise. It is significantly cheaper, and if your rebranding efforts go wrong, you can always revert back to your original brand choices.
Reasons for Rebranding Your Blog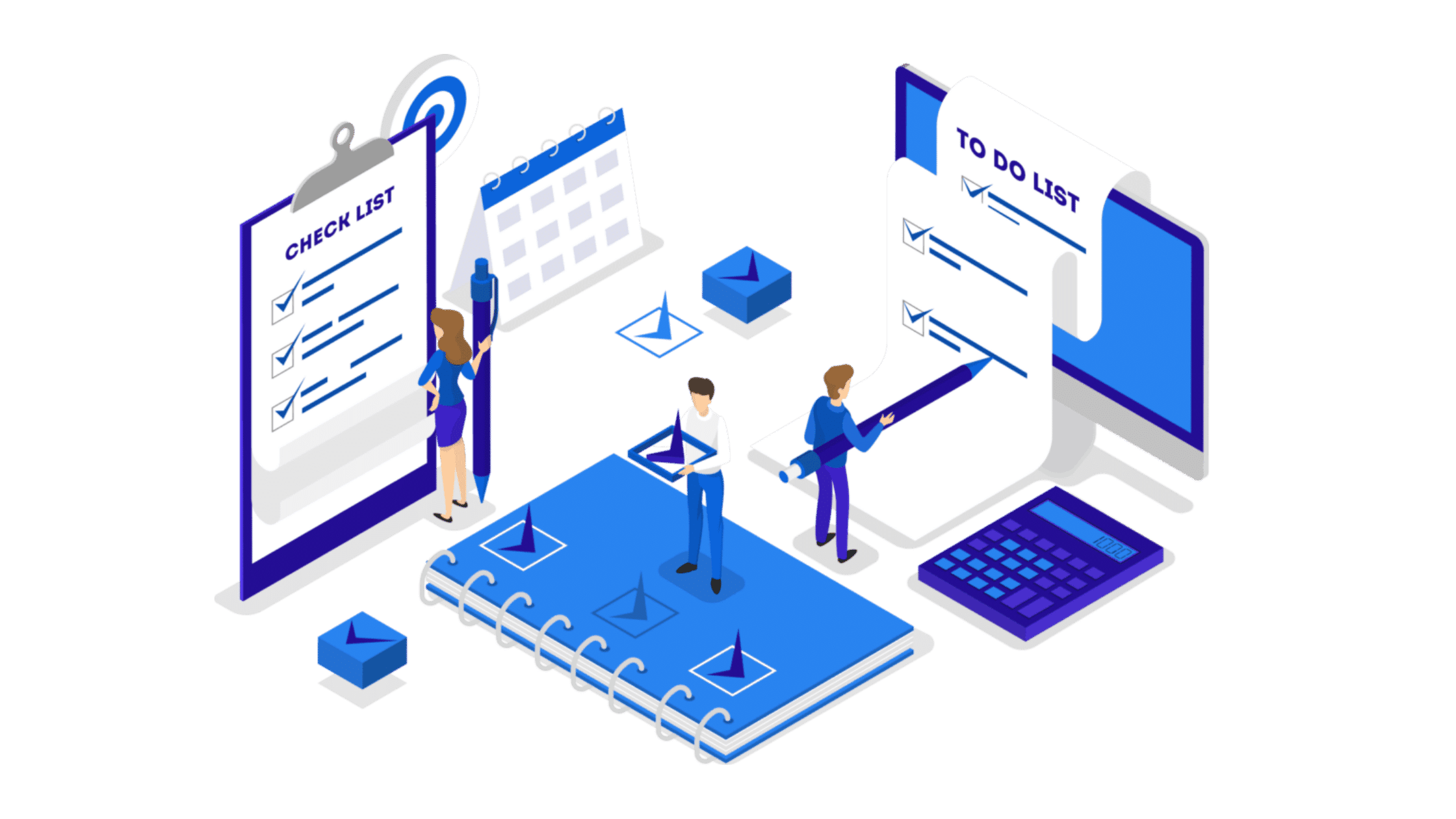 Bloggers are creative professionals. This means that they're always on the lookout for something new, more appealing, and original. While a blogger's branding efforts may have served a purpose for many years, the need for how to rebrand your blog will eventually become necessary before things become stale and boring. 
Here are some of the most common reasons for bloggers to consider rebranding their blog. 
Because it's time for an overhaul
While most well-maintained blogs can go on thriving as-is for a long time, sometimes a blog needs an overhaul. Like moving into a run-down house and then completely renovating it, older blogs can take on a new appeal if rebranded correctly and their old content repurposed. 
Some people opt to rebrand after a short time, but most bloggers will only do so after a couple of years and only if necessary. Blogs that have seen a drop off in traffic or those whose brands look and feel outdated are the best candidates. 
Because of bad publicity
Some bloggers are forced to deal with negative sentiment and bad publicity. Whether as a result of a mistake or poor decision or through no fault of their own, bad publicity can be a digital death sentence. Your rankings may take a hit, social media may turn its back on you, and people might unfairly associate negative feelings with blog quality. 
Learning how to rebrand your blog whose online reputation has been severely damaged or destroyed is an effective way of moving on from whatever caused the bad publicity in the first place and starting fresh. Rebranding a blog seen as 'damaged goods' gives you a clean slate and is an effective alternative if all other publicity remedies fail.   
Because your blog is outgrowing your brand
Sometimes a blog's own success may outgrow its existing brand. Blogs that suddenly take off and surge in popularity can be hamstrung by a weak or poorly conceived brand, and you wouldn't want that to slow things down. 
Many bloggers choose to rebrand before it's too late, rethinking their new branding approach in line with the blog's newfound popularity and before the existing brand's state comes back to bite them. 
Because you're combining with another brand or migrating to a new domain
If you've just bought or registered a new domain and want to take your blog there, this is the perfect opportunity to rebrand. Rebranding your blog as you launch under a new domain name is a natural option and prevents the domain's previous brand from interfering with your own. 
You may have also just purchased or taken over an existing brand and don't want to lose that brand value when incorporating it into your own. Whether blending more than one brand together or using the existing brand value to elevate your own, a blog rebrand is a great option. 
Because you want to become more competitive 
Brands are always growing, evolving, emerging, and disappearing. Competing brands are often heavily influenced by each other, and rebranding can be a powerful tool for gaining a competitive advantage. 
Smart bloggers always keep an eye on the markets, closely watching their competitors to spot emerging blog brand trends and for any new opportunities. Sometimes rebranding represents an effective tactic for grabbing a bigger slice of the market share pie – if you can one-up the competition in the process. 
Because the original branding isn't working
Sometimes a blogging brand just isn't meant to be. Despite our best efforts, every now and again, a brand falls flat and misses the mark. When this happens, don't give up. Take your investments to date, and the lessons learned and rebrand differently. 
Modify and use existing brand elements, reconfigure your branding strategy, and add value to your new brand that you've extracted from the failed one. Sometimes the most effective blog rebrands require only one or two changes. 
Pros and Cons of Rebranding Your Blog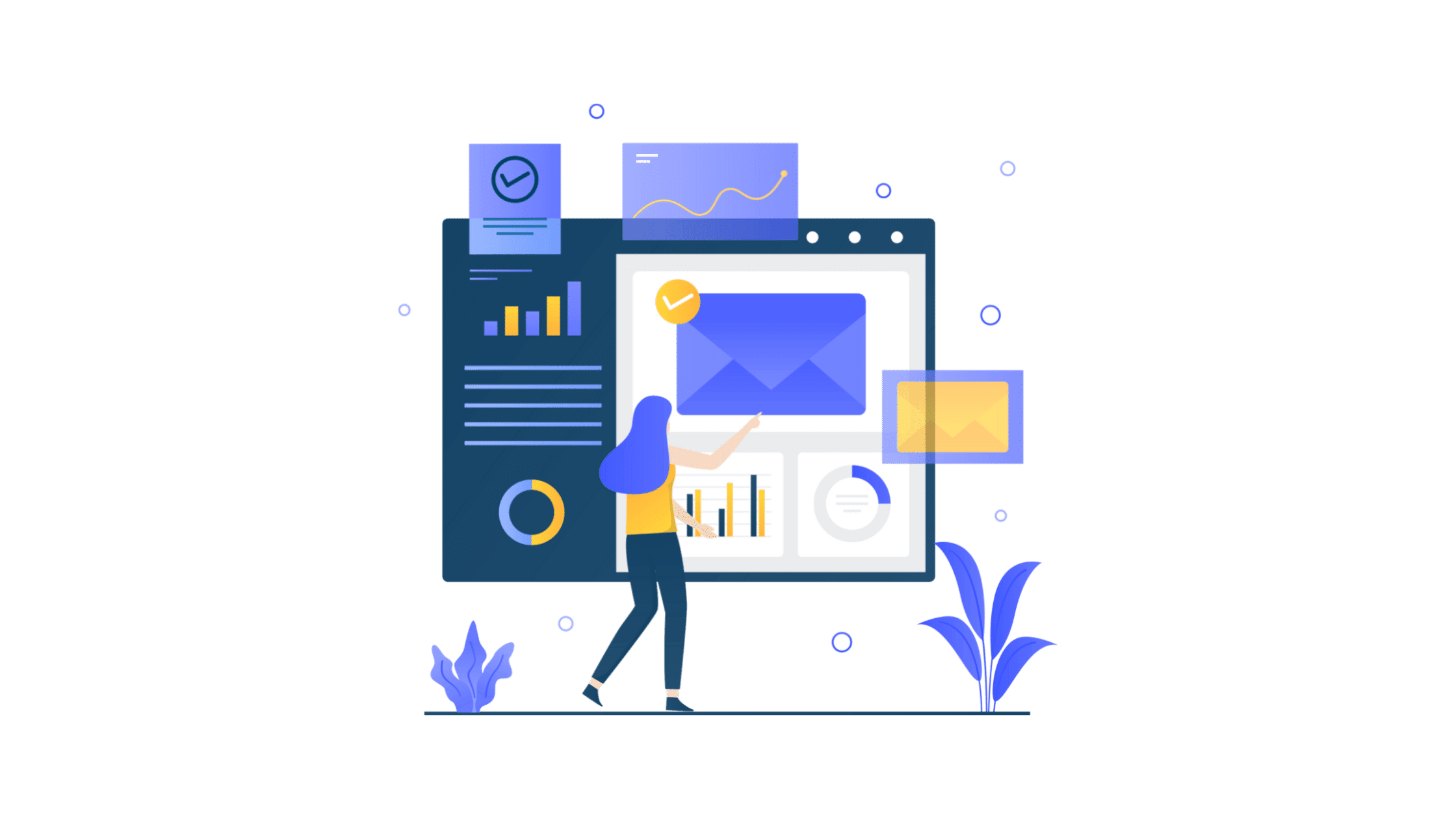 How to rebrand your blog can be risky, but it is also a very rewarding exercise. Depending on your reasons for rebranding your blog, there are many different advantages for doing so, while facing a couple of risks too. 
Pros for rebranding your blog
The advantages of successfully rebranding a blog are enormous. If executed correctly, a rebranded blog can outperform its original version tenfold.
Here are some of the pros for rebranding your blog. 
Keeps things interesting – Audiences enjoy fresh branding as much as they do fresh content. A rebrand can keep your blog exciting and vibrant for readers, providing a new space and perspective for them to tuck into. 
Opportunity to expand niche offering – Rebrands are great at helping you to gain a better foothold in your niche. While you may stand to lose out in some niche corners loyal to your old branding, there are plenty of opportunities to rebrand in line with new ones. 
Can drive new revenue from new markets – Rebranding your blog also means you have the chance to reconfigure your branding to appeal to other, more lucrative markets your existing brand may not have been able to access. 
Gives struggling blogs new life – Instead of abandoning a struggling blog, a rebrand can be its second chance. By applying the lessons learned to your new branding strategy, you stand to transform a blog that isn't doing well into a shiny new site with a fresh face. 
Cons of rebranding your blog
While many good things come with rebranding, there are a couple of risks you'll need to watch out for. These cons don't mean you shouldn't do it – they're just there to keep you alert to the challenges of rebranding. 
Google SERP rankings – A blog rebrand may cause it to plummet down the rankings temporarily. This is because it may take Google a while to figure out that you've rebranded and aren't a completely new entity. 
Can take time and get expensive – Rebranding isn't a guaranteed overnight ticket to success. The process takes time and effort and can require a couple of iterations before getting it right, not to mention the added cost of investing in your rebranding. 
May lose followers & traffic – A rebrand may also result in losing followers and traffic if you don't let people and Google know that you're moving to change. This may be a result of people not knowing you're rebranding.
Steps for How to Rebrand Your Blog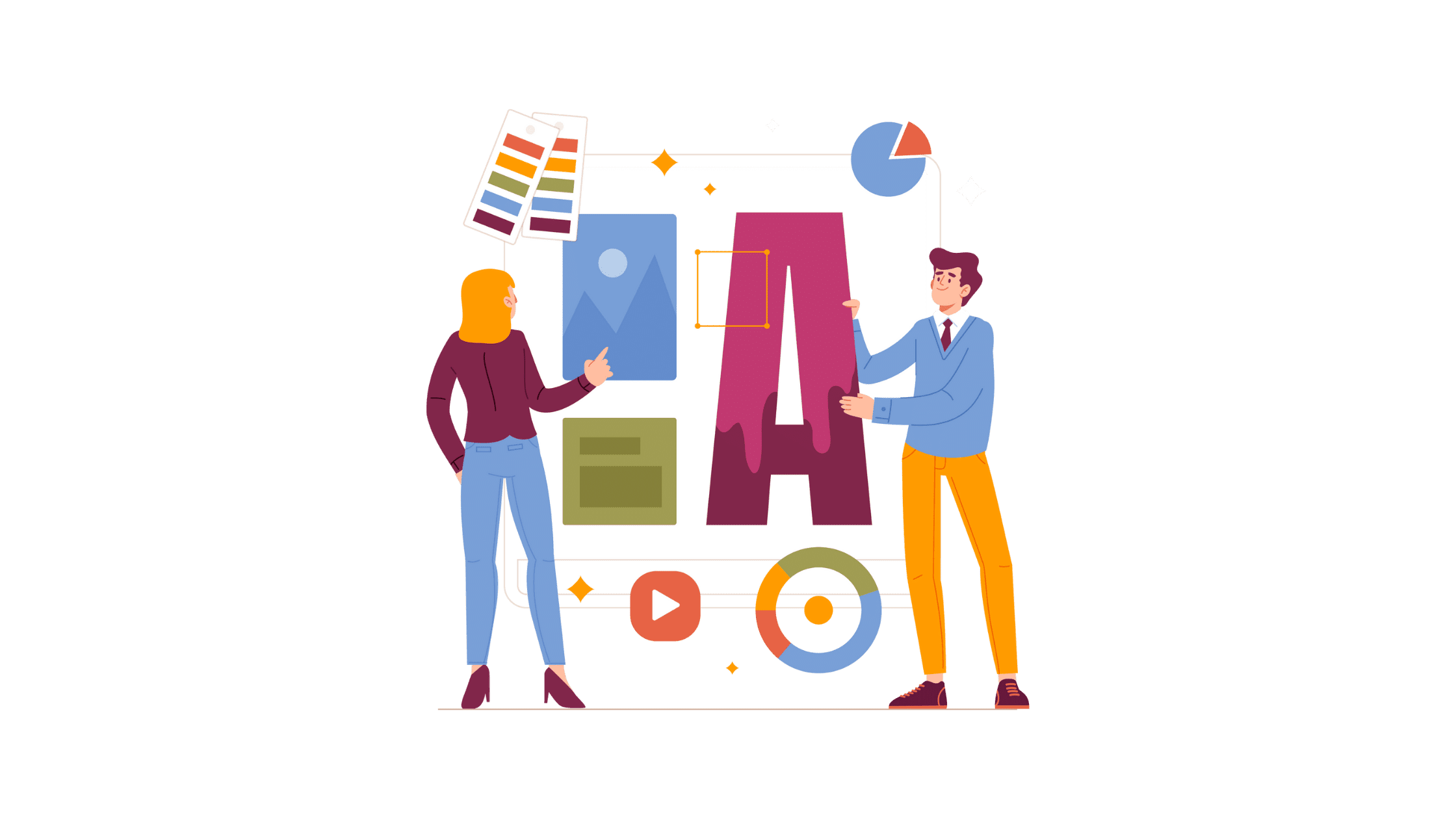 Rebranding your blog is a process that can involve many different steps. Depending on how extensively you're looking to reconfigure and change your brand, you may be able to skip some steps, or you'll have to dedicate extra time and resources to others.
Let's take a look at some of the important steps and actions you'll need to cover for how to rebrand your blog successfully. 
1. Establish the Reason You Want to Rebrand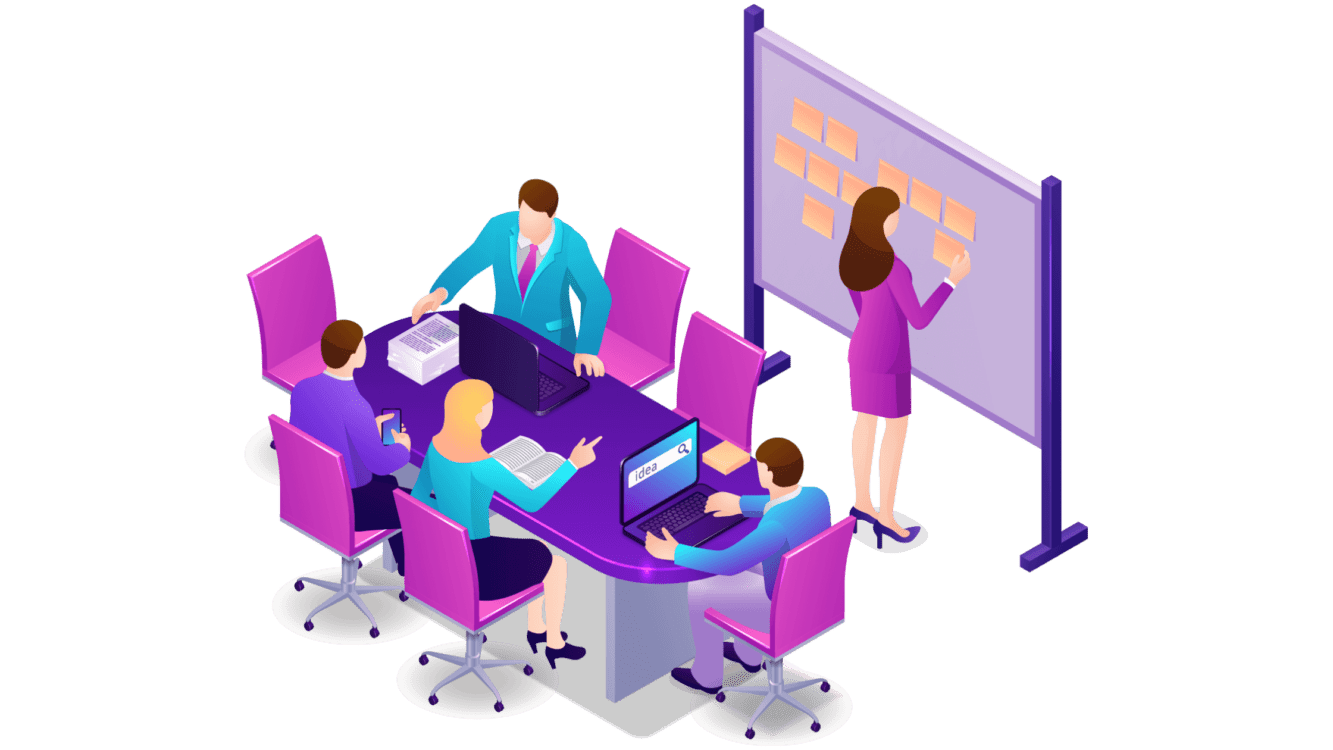 Rebranding just for the sake of rebranding is never a good idea. Identify and define your reasons for rebranding your blog before diving in. This will allow you to ensure you don't lose sight of your rebranding objectives and to stop and reconsider your efforts if things don't go the way you intended them to. 
Actions:
List and justify your reasons for rebranding.
Set some goals for your rebranding efforts. These may include timelines, intended outcomes, and traffic targets. 
Consider rebranding alternatives for your blog or look at a 'Plan B.'
Many bloggers realize that now may not be the right time for a rebrand during this step. If this happens, don't despair. Simply shelve your rebranding efforts for a better time or opportunity. 
2. Be Prepared and Organized with a Rebranding Strategy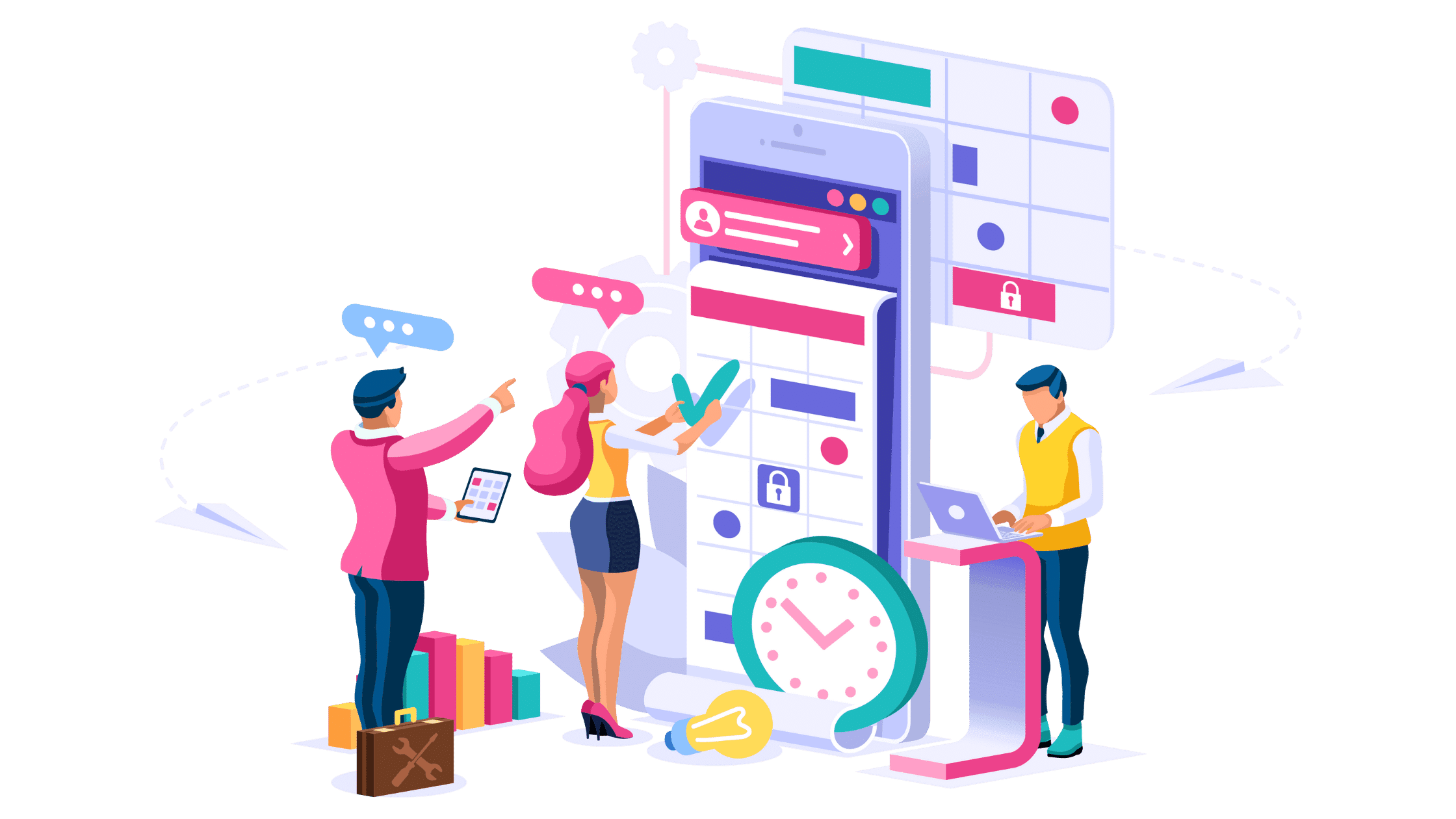 Set up a rebranding schedule and planning strategy. There are many things to consider here, so take your time listing every element and aspect of the rebrand you can think of. 
Actions:
Create a blog rebrand schedule that doesn't interfere with your content velocity or blogging productivity. 
Draft a rebranding strategy that outlines your process, objectives, and plan. 
Develop a rebranding budget in line with your revenue objectives. Consider your expenses and costs during rebranding and account for unexpected hiccups.  
Leave room for additional elements that may arise during your rebranding, and don't leave anything unaccounted for. Take into account the potential increase in revenue as a result of rebranding as well. 
3. Create a New Brand Design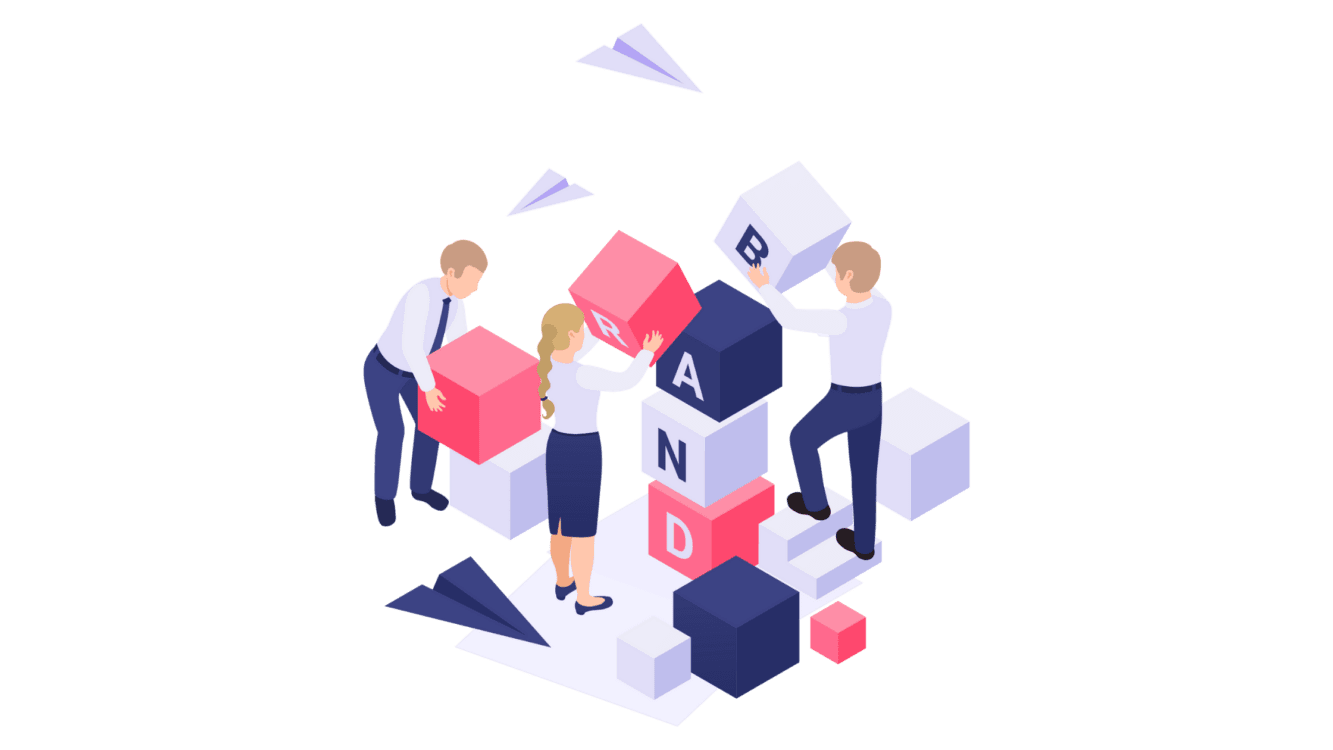 Your first major post-planning rebranding consideration will be the look and feel of your new brand. First impressions matter, and you'll need to ensure that your brand's new design aligns with the brand's voice, tone, and style. 
Actions:
Create a brand style guide you will use as a reference for your brand's design going forward. 
Shortlist your brand themes and other design elements that define your website's navigability and visual appeal. 
Design a brand logo. 
This phase requires many resources and a significant amount of research, so consider outsourcing some tasks to freelancers, professionals, and specialist designers.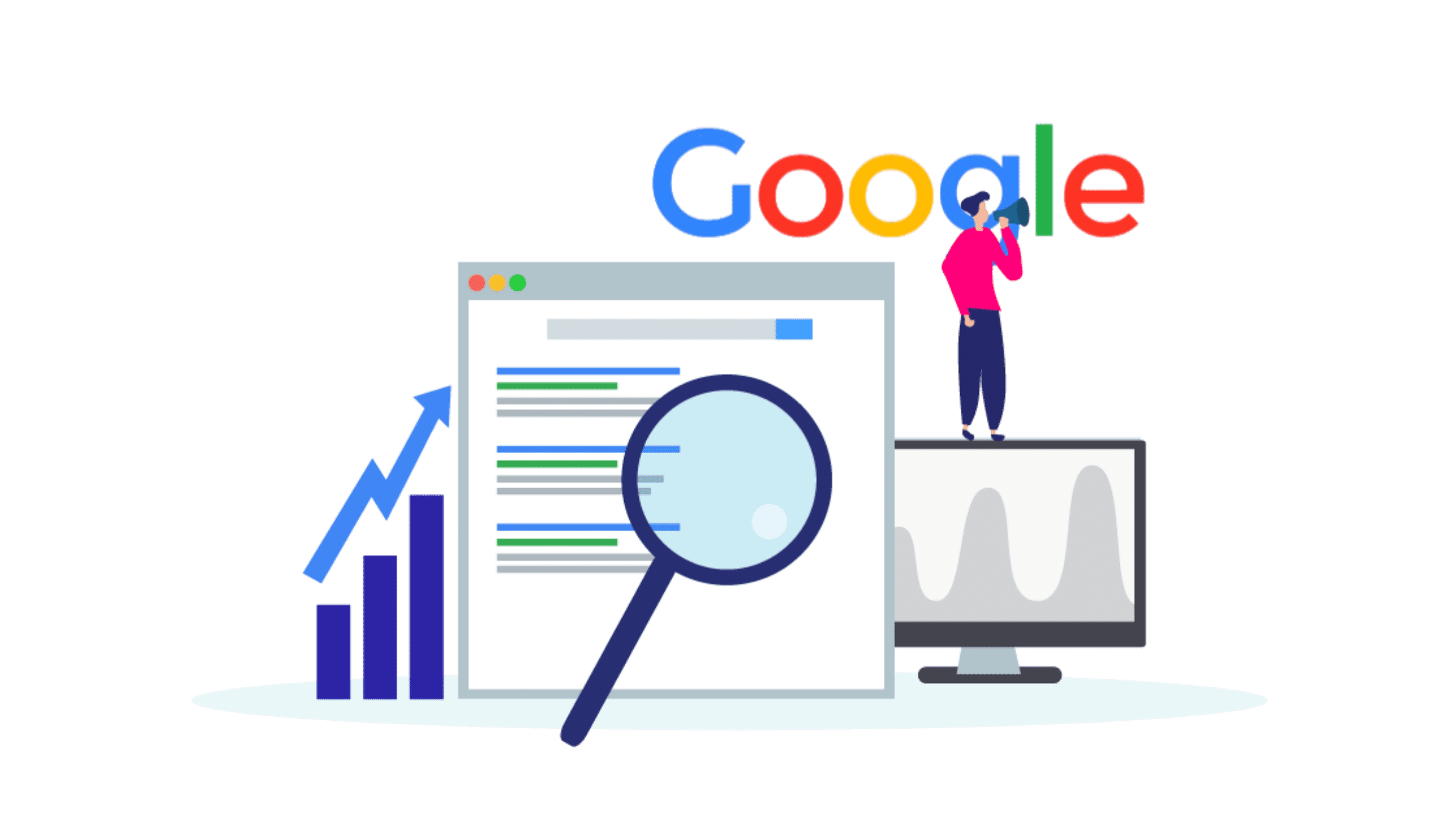 While anyone can go ahead and rebrand their blog, if Google doesn't know what you're doing, the search engine may see this as an issue and penalize you for it. Every online entity has the right to rebrand, but doing so can also hurt your potential for success and SEO.  
Actions:
Inform Google of your domain address change and any other rebranding changes that may impact your SERP rankings and SEO. 
Update your business information on Google so that prospective searchers can find you without dead-ending on your old brand name. 
Resubmit your sitemap for indexing, especially if you've added or removed pages due to your blog rebrand. 
Google is used to blogs and websites rebranding all the time, so you have nothing to fear in letting them know. Give them what they need from you, and you shouldn't see too many issues from the search engine.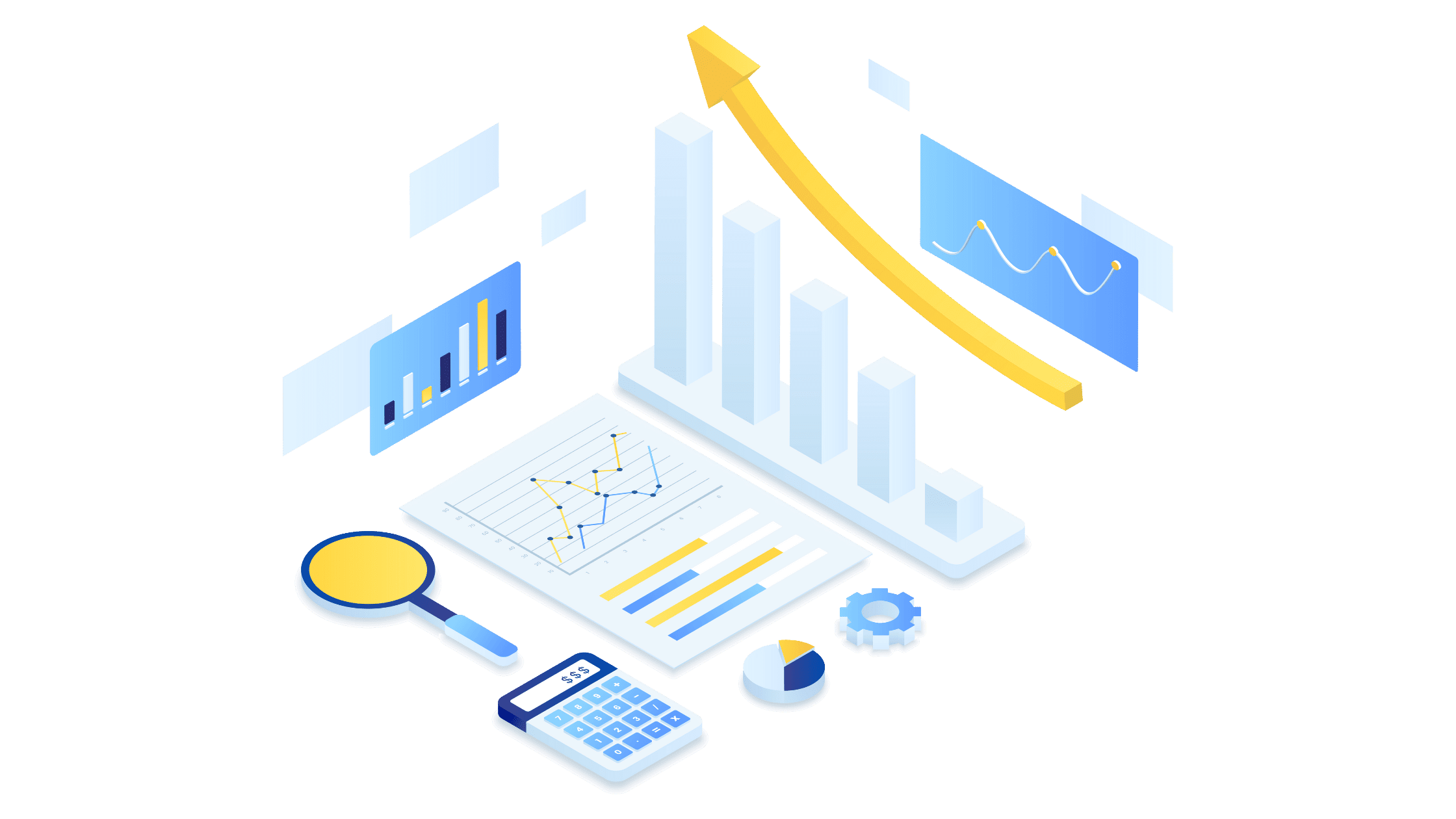 Rebranding isn't just about changing a name, color scheme, and font. It's also about getting your blog's SEO right and making sure that your 'blog mechanics' (website functionality, UX, automation, plugins, etc.) are working correctly. Action any new changes to your website, add pages, and remove old content before wrapping up with your rebrand.  
Actions:
Update your new blog URL to reflect any changes in your domain name. 
Run a website audit to align with your new branding across your website – here's a great checklist you can use. 
Implement 301 redirects from your old blog content to ensure existing links take users to your new URL.
If you're switching to a new domain name, always do due diligence and ensure you're not risking your brand with a shady name.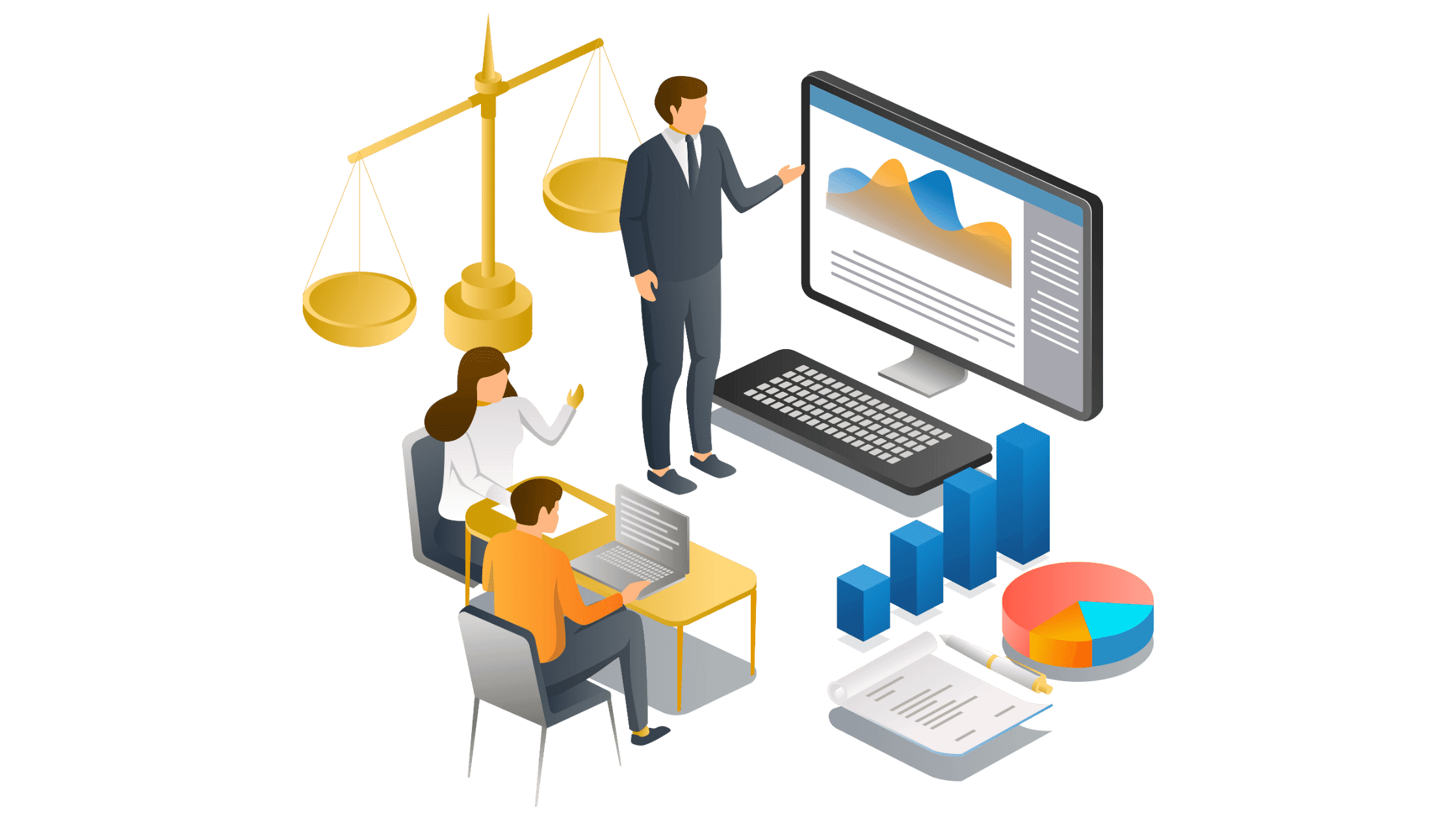 Next, you'll also have to take care of the legal elements for how to rebrand your blog. These are important issues that should be updated and revised to reflect any effects your rebrand may have on your legal blogging requirements. 
Register your new brand name with local business and tax authorities.
Update all your policies, disclaimers, and disclosures to reflect your new brand information. 
Communicate your rebranding to all partners and affiliates with whom you do business via your blog. 
Also, remember to ensure that your efforts do not conflict with any existing brands or infringe on anyone else's copywrites when working on understanding how to rebrand your blog. This legal blog protection guide will help get you started. 
7. Website & Written Content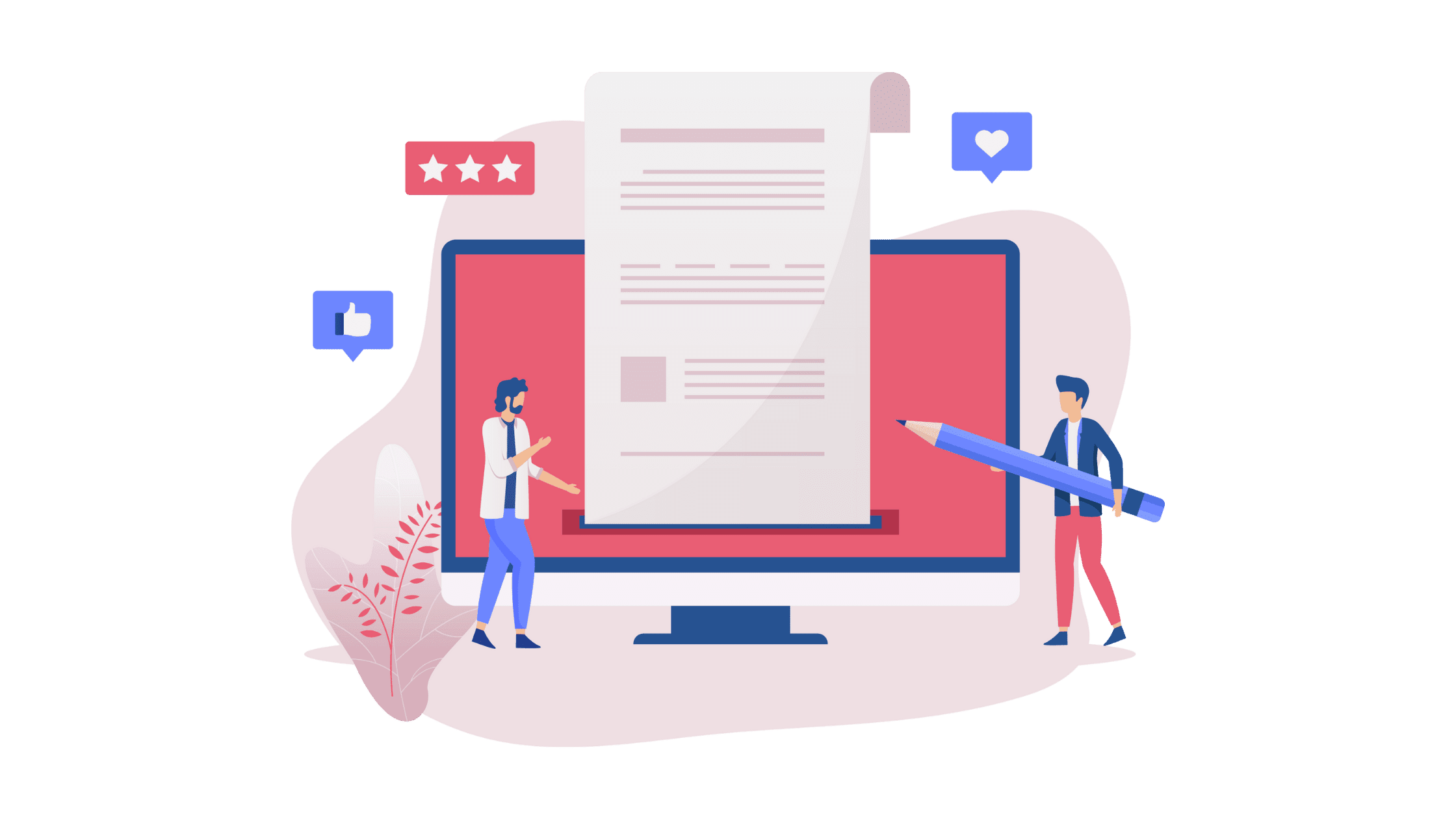 While taking care of your rebranded aesthetics is vitally important, your fixed written content should align with your brand too. If possible, think about revamping your existing content to incorporate your rebranded elements. 
Update your About Us pages and any others, like your mission statement that may require changes to reflect your new branding. 
Revise your contact details to indicate any changes to your branding contact information.
Think about revamping your existing content to incorporate your rebranded elements.
Develop a revised, rebranded content strategy for all of your new content going forward. This is vital to maintaining your new brand's consistency while preventing you from returning to your old brand messaging.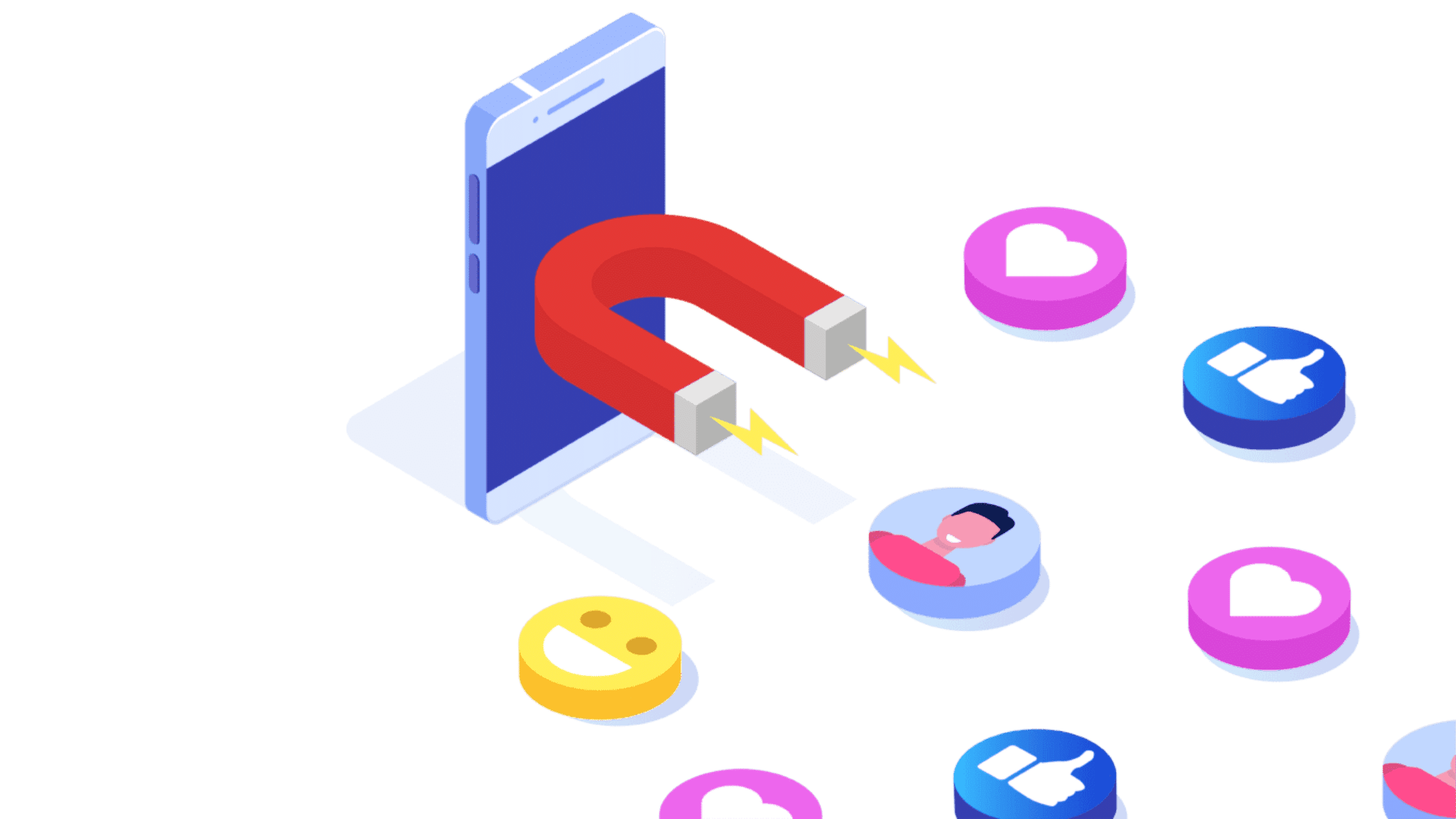 Getting your blog rebrand across social media is just about as important as rebranding your blog itself. Some people rebrand their website and business only to forget to do so on social media. This leads to brand confusion and disassociation among followers. 
Make announcements on your social media platforms that you're going to be rebranding well in advance.
Contact your core followers and blog community directly and advise them of your rebrand.
Update your social media profiles to reflect your new brand. 
You can use your blog rebranding as an opportunity to reach more people on social media. Spotlight your brand shift and turn it into a marketing and promotional opportunity.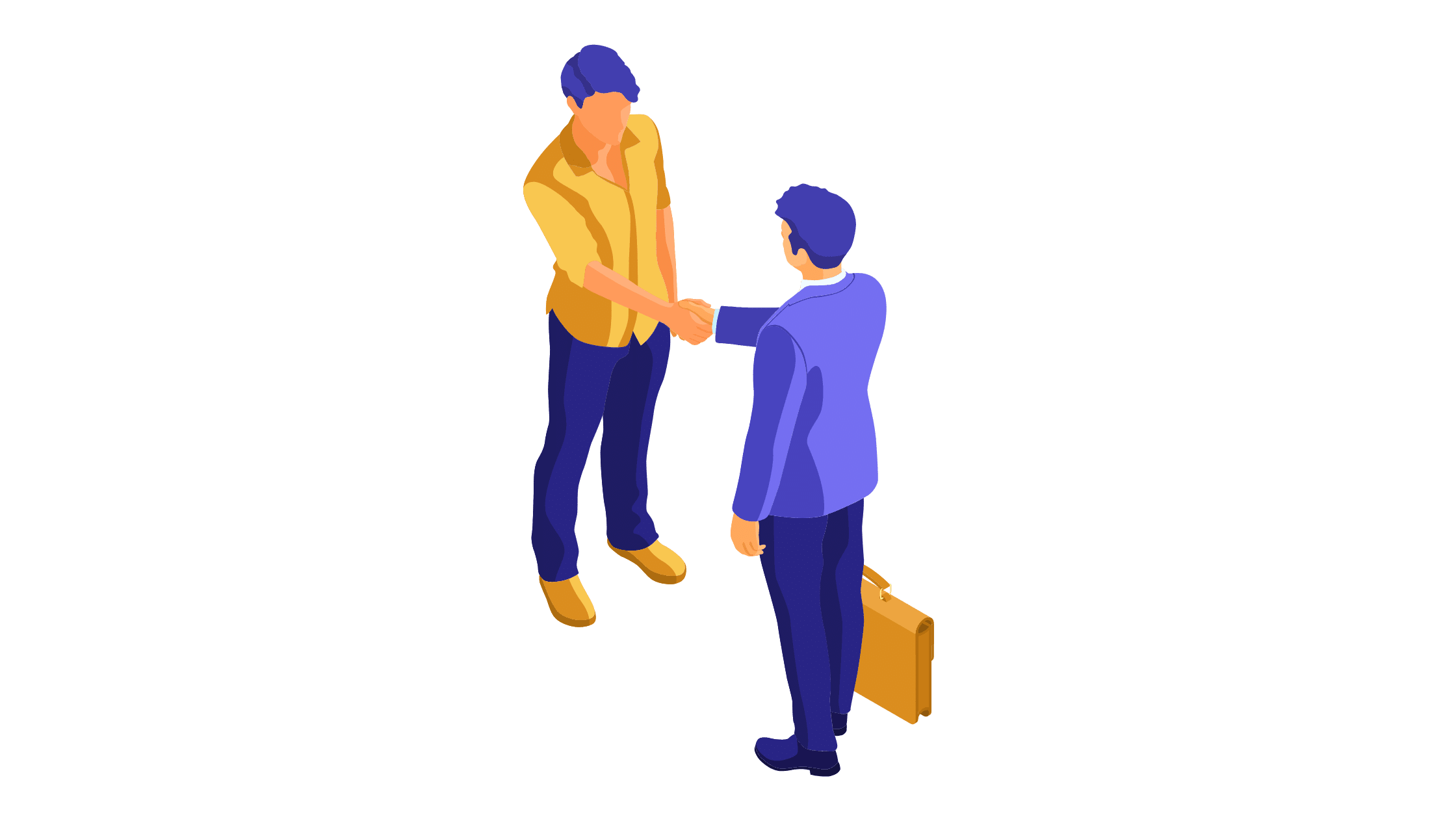 On the monetization front, rebranding is usually a good thing. However, you are obligated to advise your partners – including anyone with whom you generate revenue – of your rebranding intentions, as doing so may affect their agreements with you. 
Engage with affiliate partners and allow them to reassess your blog to ensure you're still aligned with their needs. 
Advise your display ad network partners so that they can keep an eye on any changes in website performance as a result of rebranding. 
Update your new brand information across eCommerce platforms, subscription services, and paid newsletter services – anywhere you know you should. 
Some partners have clauses in their terms and conditions and contracts limiting or even prohibiting the rebranding of blogs and websites. Always check to ensure you're in the clear before proceeding. 
10. Keep Your Followers Informed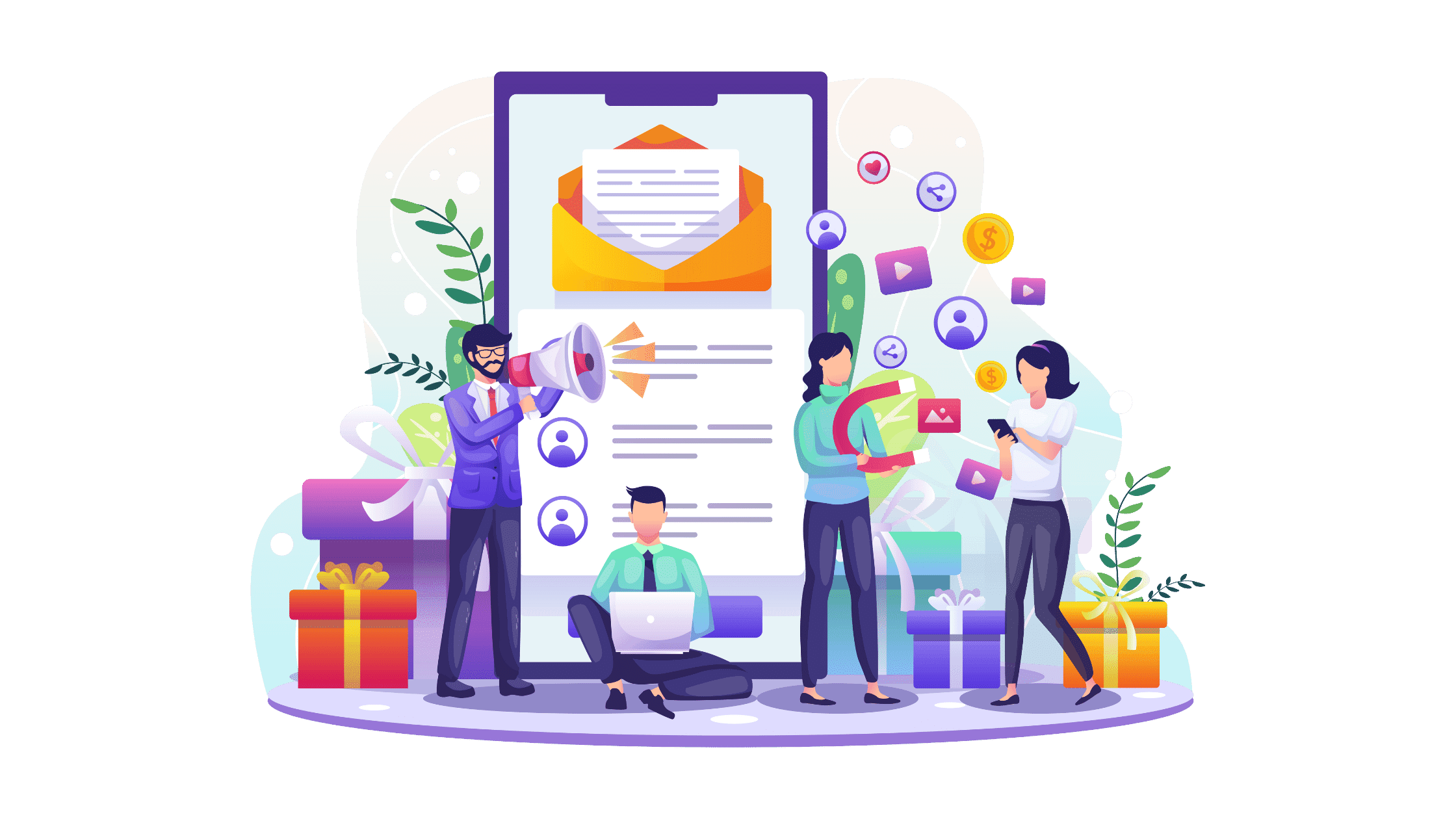 As you go about rebranding your blog, don't forget to keep your followers in the loop. While a freshly rebranded blog website may pleasantly surprise people, there is also a big risk of driving away followers who may not realize you're rebranding. 
Launch a landing page or popup on your blog that reminds people of your upcoming rebrand.
Ask for input and feedback before and after your rebranding, respectively, to align with your reader's needs and to spot any issues. 
Answer any questions from readers wondering about your previous brand or new branding. 
Remember, you're mostly doing this for your readers. So, remind them that you're rebranding to improve their user experience and provide more value. 
11. Launch Your Rebranded Blog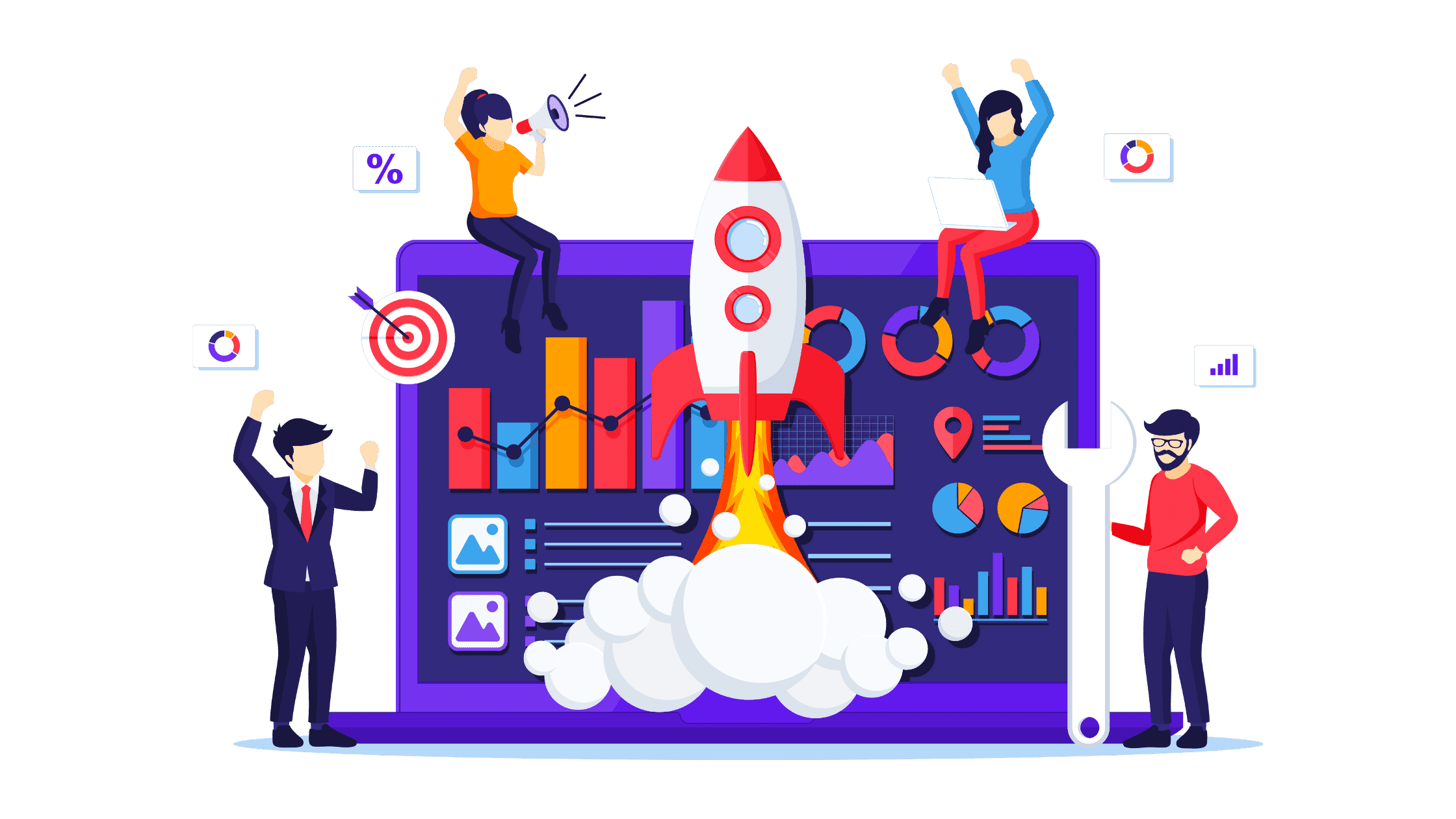 Now that everything is in place, it's time to launch your rebranded blog! Pick a time and a date to do so, and stay on top of things as you settle in with your fresh branding once you're live. 
Market your rebrand across multiple channels and platforms. 
Keep your old, previous brand version active online until you see its traffic come to a stop. 
Stockpile your rebranded content in advance to ensure that your first posts align with your new branding. 
Once your blog rebranding is complete, keep a close eye on things and monitor your blog's performance. React to any issues and keep working to refine and optimize your new branding. 
Brands are essential to any blog. The value they bring in giving your blog an identity is immeasurable and long-lasting. A blog without a brand is doomed to online obscurity, and a blog with a weak brand is pretty much worthless. 
But that's the beauty of branding. Any brand can be tweaked, changed, and completely overhauled to enhance its value and appeal. We just need to know how to do it right. 
If you're thinking about how to rebrand your blog, understand that the process can be a challenging task, but it is also a rewarding one. Rebranding your blog may become necessary over time, no matter how much you love your existing blog brand, and there's more to it than switching out your name and a few design elements. 
Blog brands need constant attention to help them stand out. Keep yours looking good, up-to-date, and original, and you'll soon enjoy even more success.