Signs of Low Competition SERPs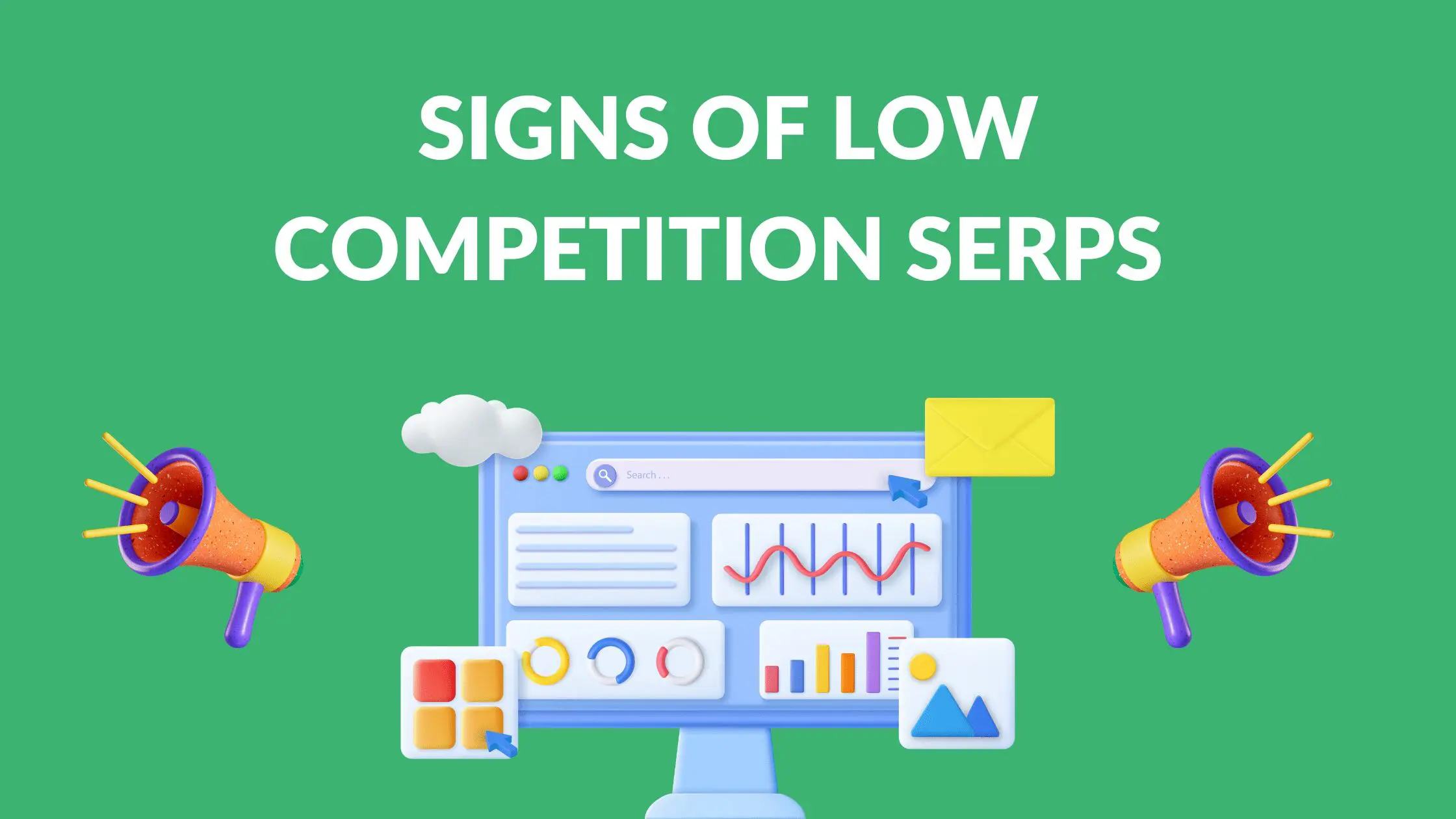 Disclosure: Some of the links below are affiliate links, meaning that at no additional cost to you, I will receive a commission if you click through and make a purchase. Read our full affiliate disclosure here.
Did you know that search engine results pages or 'SERPs' are an often-overlooked opportunity that can transform your blogging success? Where most content creators are hunting for low-competition keywords, battling it out for topic and domain authority, and solid SEO, identifying low-competition SERPs and then dominating them is a great blogging tactic that can help you beat out the competition and boost your SERP ranking.
SERPs are constantly changing. While SERP features, paid search results, Google snippets, and pay-per-click (PPC) ads appear by design, it's the organic results everyone is after. And while most bloggers go after the top 3 spots on a results page, those positions only account for 54% of clicks. SERP page 1, however, takes home over 95% of that traffic.
Taking a step back and analyzing all of the results on a SERP instead of the top spots can give you a decisive edge over your competition. Looking for signs of low-competition SERPs and figuring out how to dominate a SERP provides a higher-level view of the battlefield and a head start on everyone else.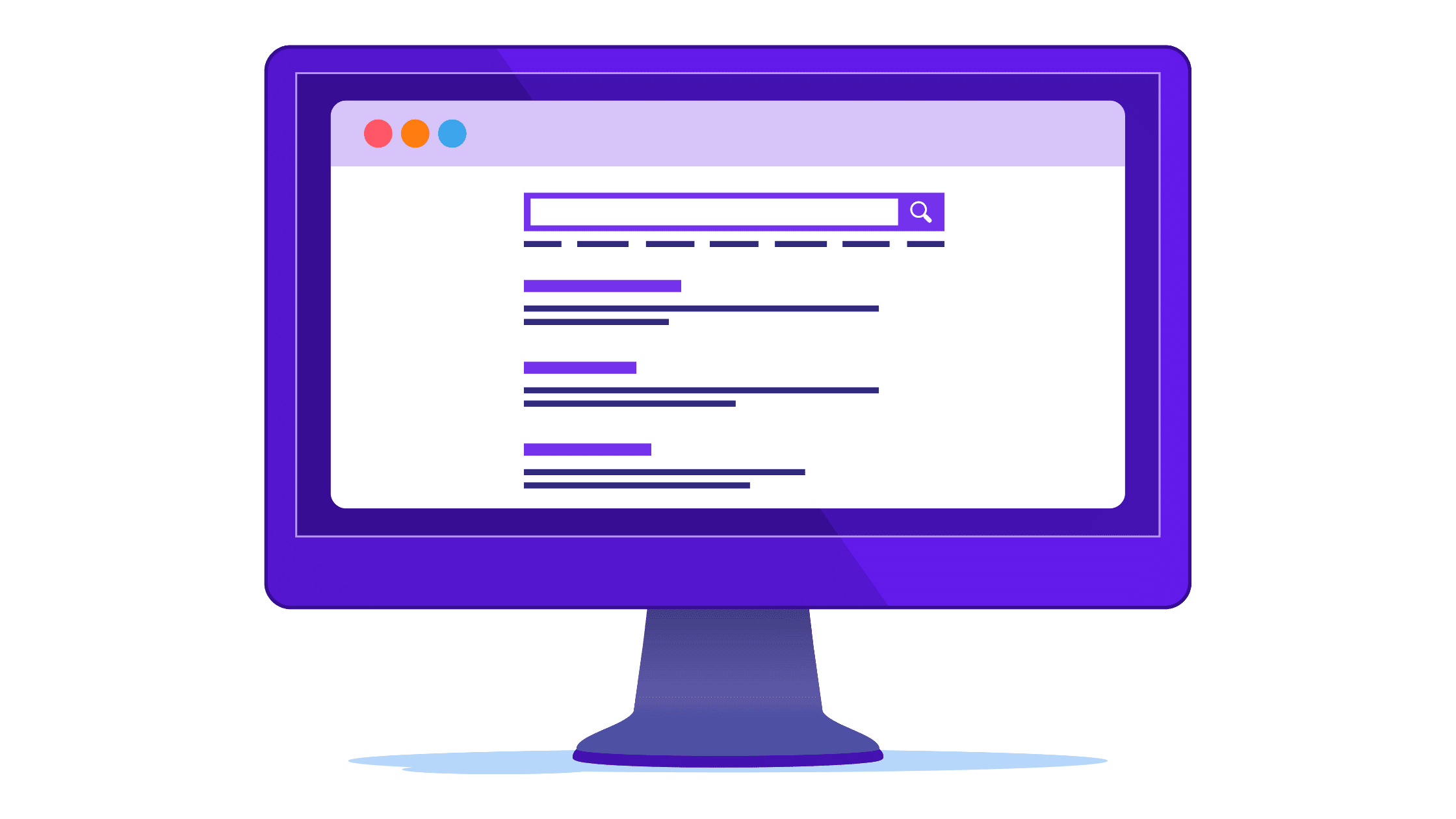 Search engine results pages (SERPs) are what we see every time we perform a search on Google. They're a list of results ranked according to how useful or helpful Google thinks they will be for your query.
What's in a SERP Result?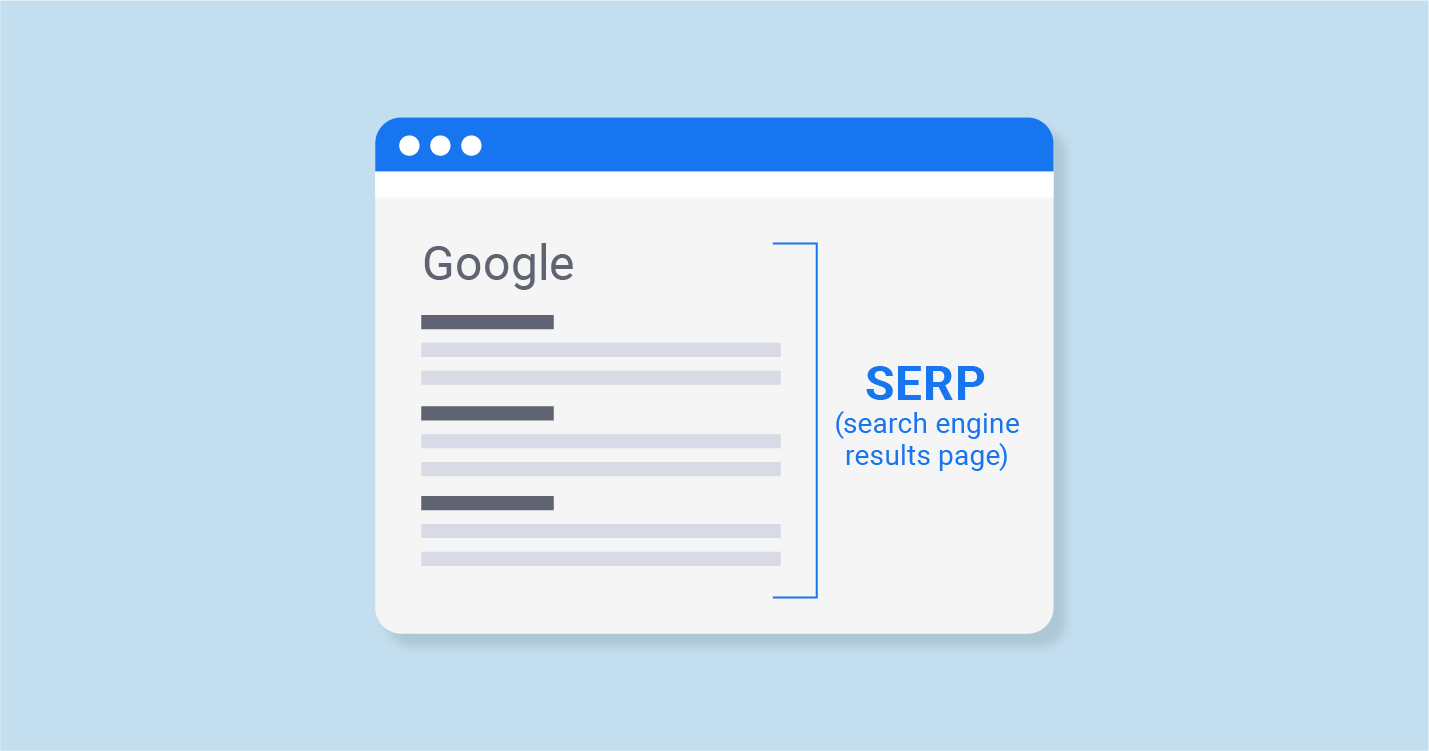 Each item in the SERP list displays information relating to that result. This includes the title of the result, its URL, a rating or publication date, and a description. Results can be clicked, taking the searcher to a website, post, or blog, and often includes preview information about what you'll find once you get there.
Types of SERP Results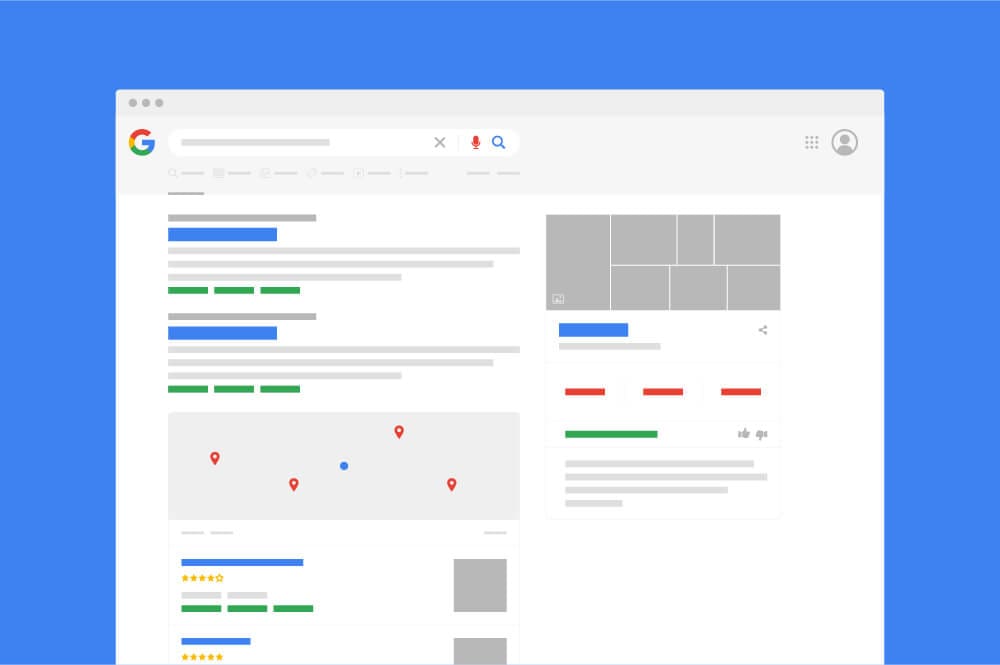 There are three basic types of results found on a SERP:
Paid results – These SERP items have been paid for so that they appear at the top of the SERP. Paid search results are the Ads and sponsored marketing posts you see.
Rich results – These are enhanced with special features, including images, videos, prices, and ratings. Rich results provide additional media or information based on your particular search.
Organic results – These are the results everyone is after. They're the 'natural' results that (according to Google) are the best answers to your search and are considered trustworthy, valuable, and useful.
SERP Features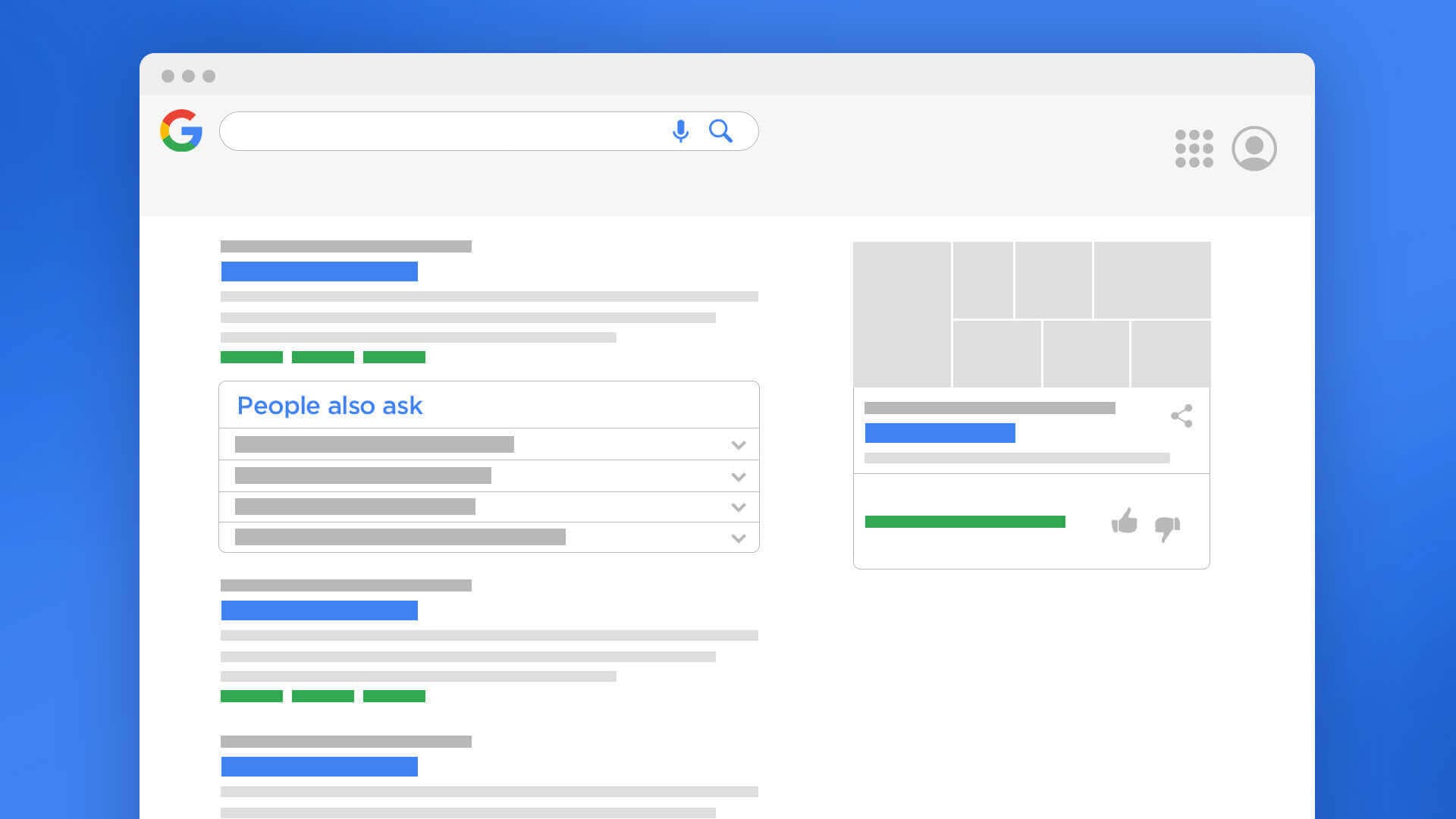 SERPs also include various features and enhancements that improve searches and provide additional result information, giving people more freedom to navigate and find answers:
Snippets – Featured text taken from a webpage and listed as a top result.
Knowledge Panels – Information boxes that appear with searches related to entities.
Local search results – Regional or nearby results provided based on your location.
Related searches – Recommendations on other, similar searches related to a query.
"People also ask" boxes – Like related searches, but used for query expansion.
The SERP
Together, these results form the search engine results page, with 10 organic results listed per page, along with one or more paid results. SERPs contain large amounts of data that can be collected and analyzed in detail. Doing this for different SERPs allows you to identify the results pages that come up for specific search queries or keywords that are low-competition or don't offer a high-quality collection of results.
There are many SERPs for various queries, but it's the first page that comes up that you're looking to dominate – and this is where we can search for the signs of low-competition SERPs and then figure out how to dominate a SERP.
Why Bloggers Are Looking for Low Competition SERPs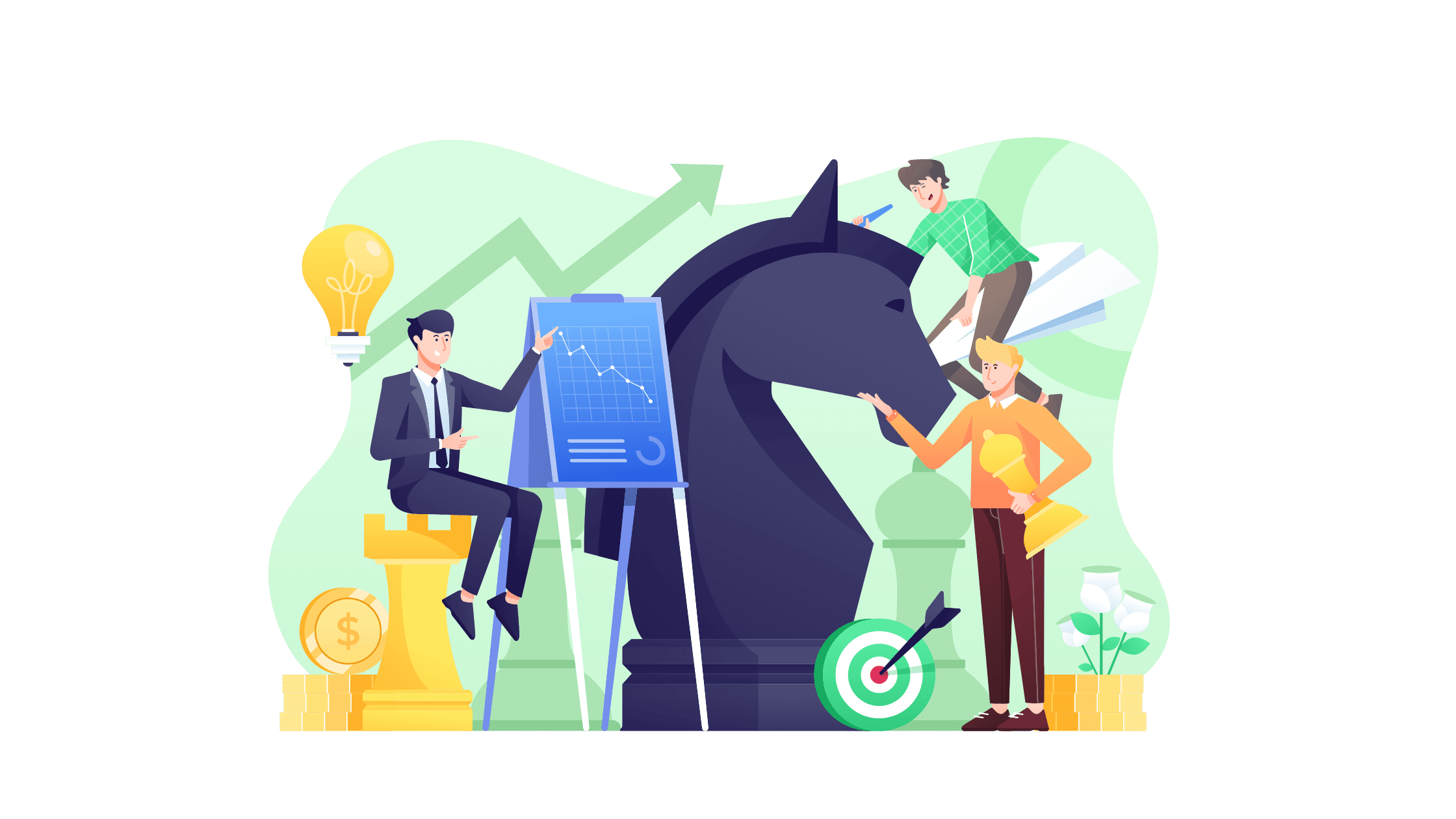 The individual results on SERPs are always competing against each other, but the pages themselves are not. Think about it. Each result is trying to outperform the others. The higher up in the SERP rankings a result is, the more clicks and traffic it receives. SEO is the biggest driver of higher rankings, but each SERP differs from user to user based on their unique needs and metrics. And each result aims to appear on as many SERPs as possible.
SERPs can help you discover hidden trends, identify content gaps, spot niches that aren't being adequately exploited, and get a good overview of the competition you're up against in a particular niche. But they're also less analyzed than keywords, and understanding how to dominate a SERP is a little easier than owning a keyword.
The Numbers Behind SERP Potential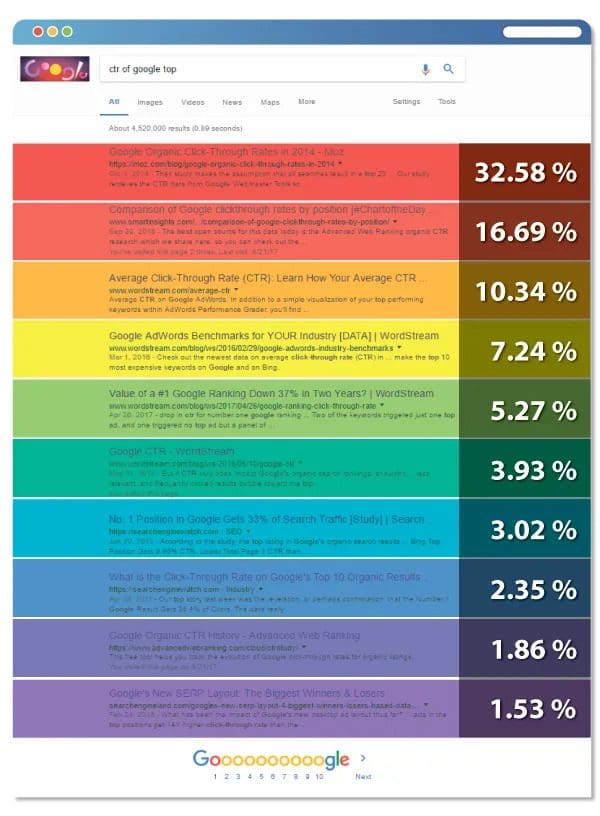 When we look at the data in comparing SERP tactics to targeting keywords, it becomes pretty clear why they're such a great opportunity for bloggers trying to master how to dominate a SERP.
According to many surveys and reviews, the top individual google search results enjoy far more click-through rates than the ones below them. Here is what each organic result position on a SERP can expect to see in terms of the proportion of clicks each one receives, on average:
6% of all clicks
8%
11%
4%
3%
9%
9%
3%
7%
4%
That means that positions 1 to 3 earn over 50% of all clicks for a specific search. In fact, according to Backlinkinfo, excluding paid and other results that appear on SERP one, 86.3% of all organic clicks happen here through these 10 results.
Now let's zoom out a bit and look at the SERP results between pages 1 and 2.
Page 1 – 95% of all clicks
Page 2 – 0.63%
This shows us that someone is far more likely to make it to the number 10 spot result than they are to click "next," navigating to SERP two. Now, this doesn't mean you shouldn't shoot for the podium on a SERP, but it does tell us where to look for signs of low-competition SERPs and that finding one to rank on will massively boost your dominance.
How to Find Low Competition SERPs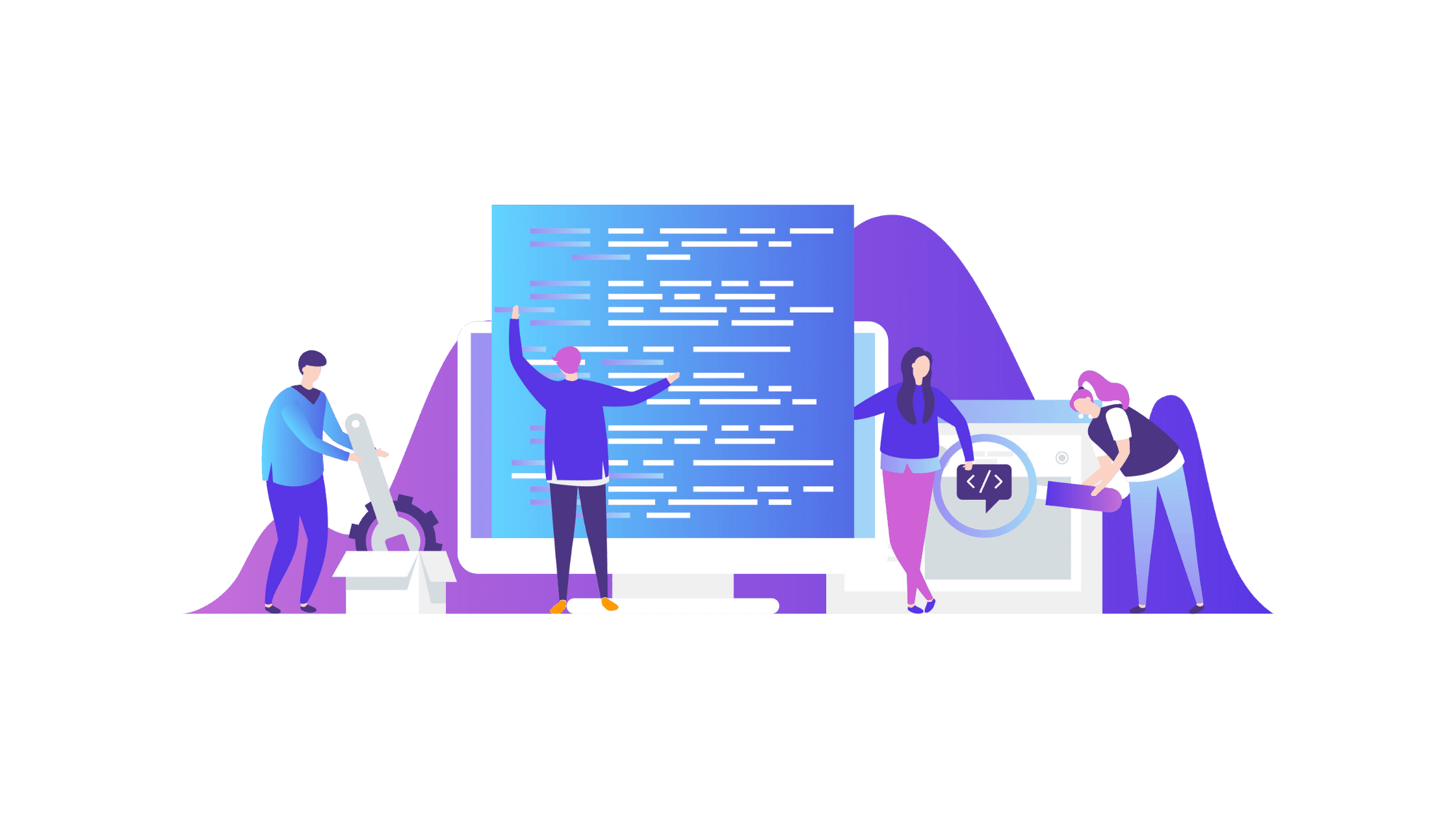 So, how do we find low-competition SERPs? We start by looking out for the signs that indicate a SERP is a good candidate. This means doing a little scoping online and searching for pages that could make for a great opportunity. 
Do a SERP Analysis
Running a traditional SERP analysis involves looking at the top-ranking results in a SERP and analyzing them in detail. Now, most SERP analyses focus only on these top results to identify the relevant keywords and competitor characteristics that have put them up there. But if you're looking for how to dominate the SERP instead of only the top slots, you'll need to analyze the entire page, focusing on owning the subject instead of a narrow set of keywords. 
Start by using tools like Keyword Surfer or Keywords Everywhere. These handy plugins are free to use and provide great snapshot feedback on SERP results' domain authority, monthly traffic, and general niche data.
SERP Scraping & Tracking
You can also use SERP-scraper and tracking tools that actively collect this information for you to spot the signs of low-competition SERPs. Here are some of the more popular options:
7 Signs of Low Competition SERPs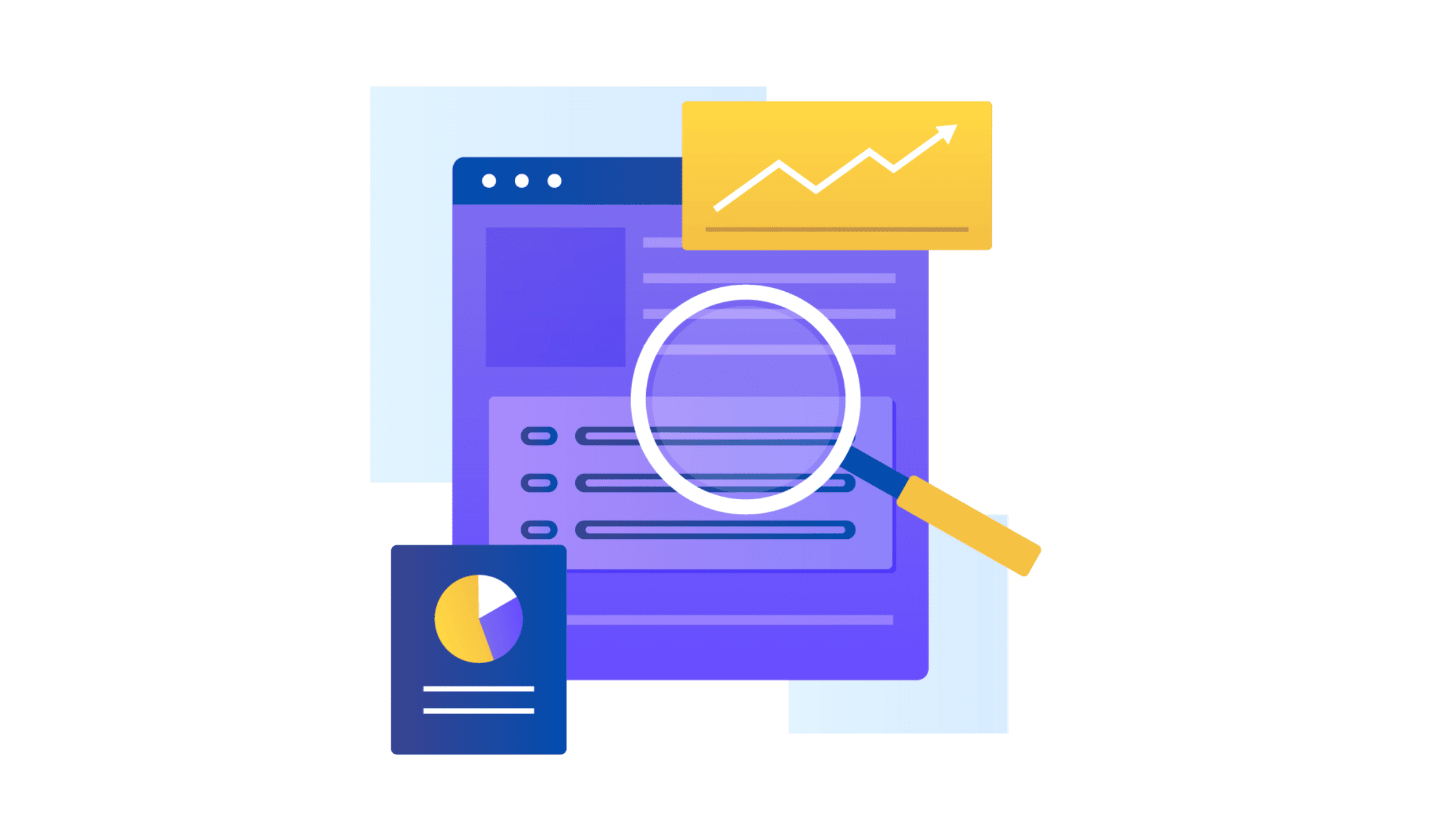 Low-competition SERPS are tricky to spot. This is because many of them already have people moving in to dominate them, and most have gotten pretty good at tricking Google into ranking their content well, even though it isn't that remarkable. 
Here are some common signs of low-competition SERPs and the characteristics to look out for when hunting them down.
1. Top SERP Rankings Are Low Quality Content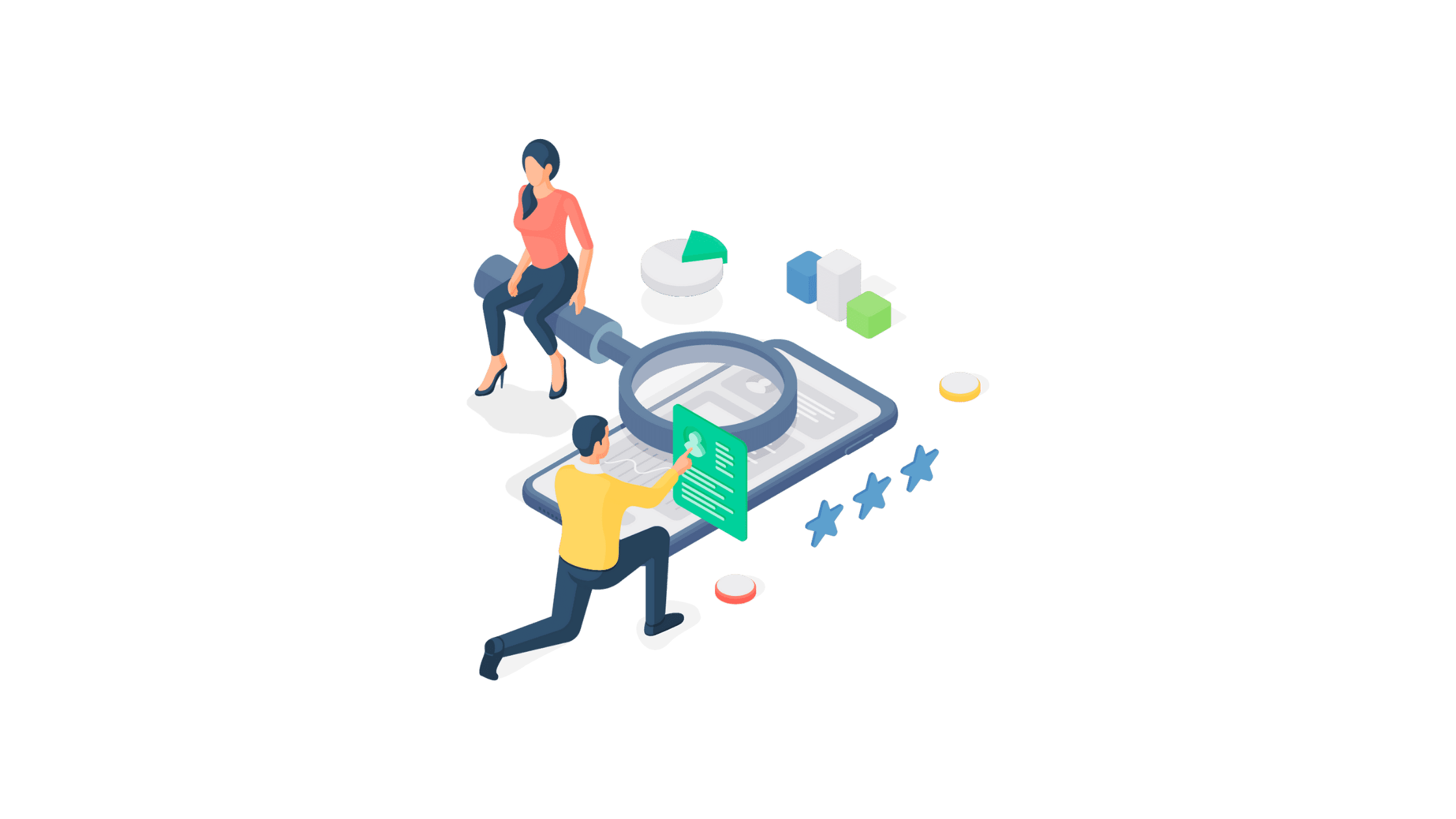 This is a basic sign that will tell you immediately if a SERP has low competition potential. If the majority of the top 10 sites on a SERP are inaccurate, contain bad content, or are full of broken links and lack good SEO, you're on to something. 
2. Top SERP Rankings Include UGC (Reddit, Quora, etc.)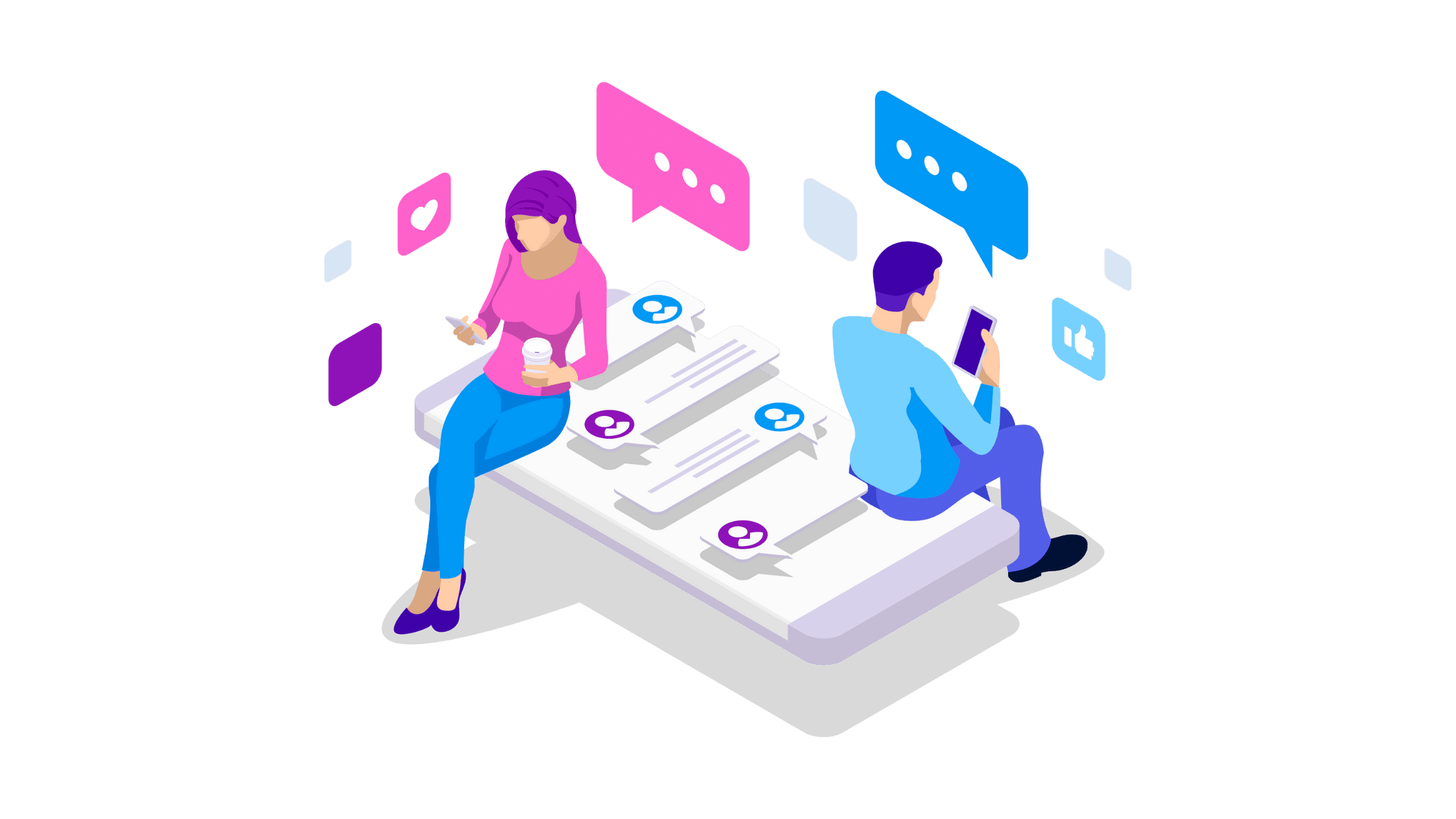 If there are pieces of user generated content (UGC) on the first page of the search results (and especially if the UGC is in the top 3 search positions), this is one of the best signs that you can create content that can easily rank for this SERP.
The reason?
Generally speaking, Google prefers to show websites and pages dedicated to a topic rather than pulling excerpts from Reddit posts, Quora answers, or other sites consisting almost entirely of UGC or question and answer content.
3. Results with Low-DA Site on First Page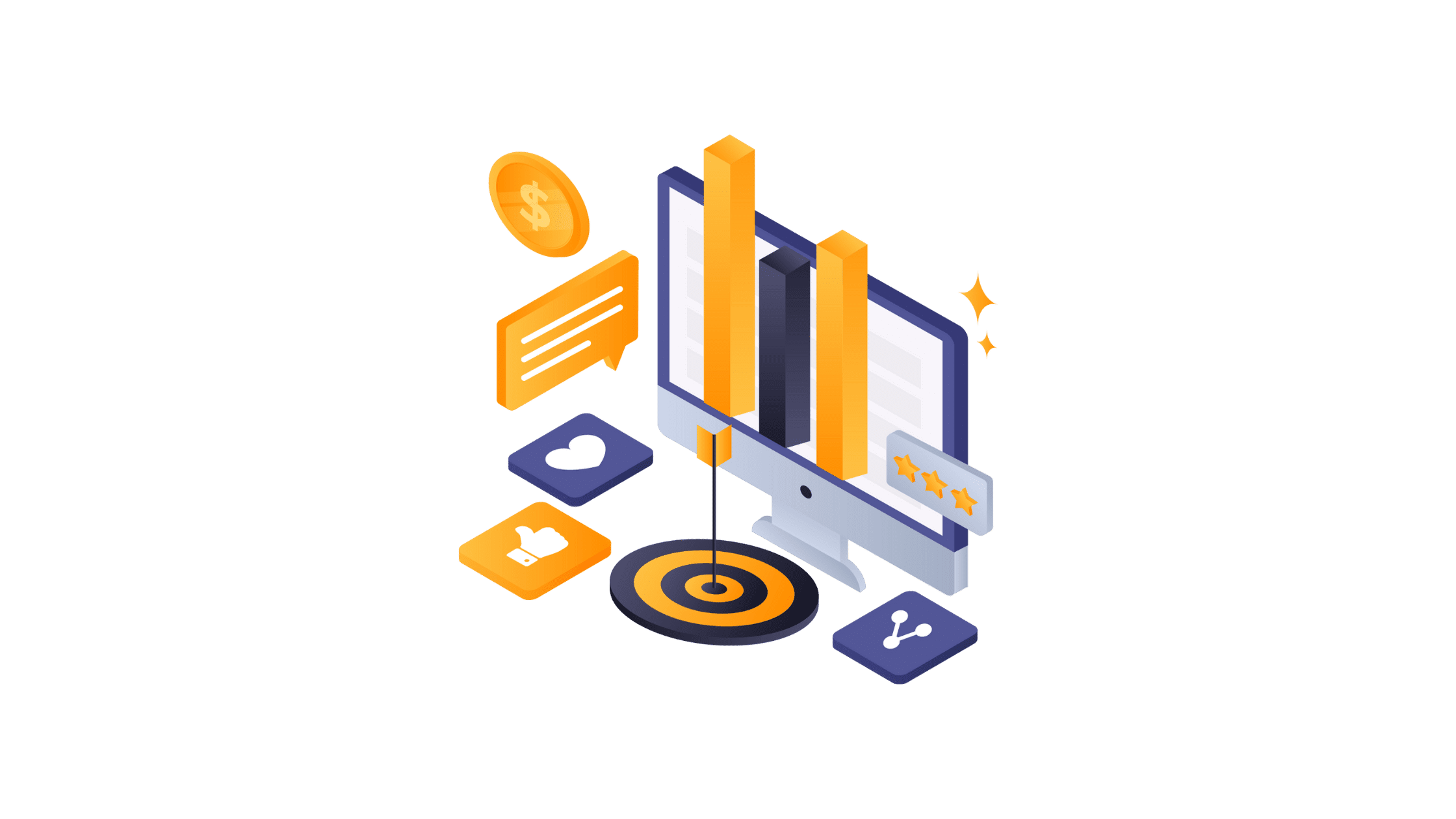 Low domain authority sites that rank well on a SERP mean that Google is struggling to find more trustworthy or convincing content to display. This often happens among newer niches or trending topics that haven't been around for long.
4. Low Quality Title Tags & Descriptions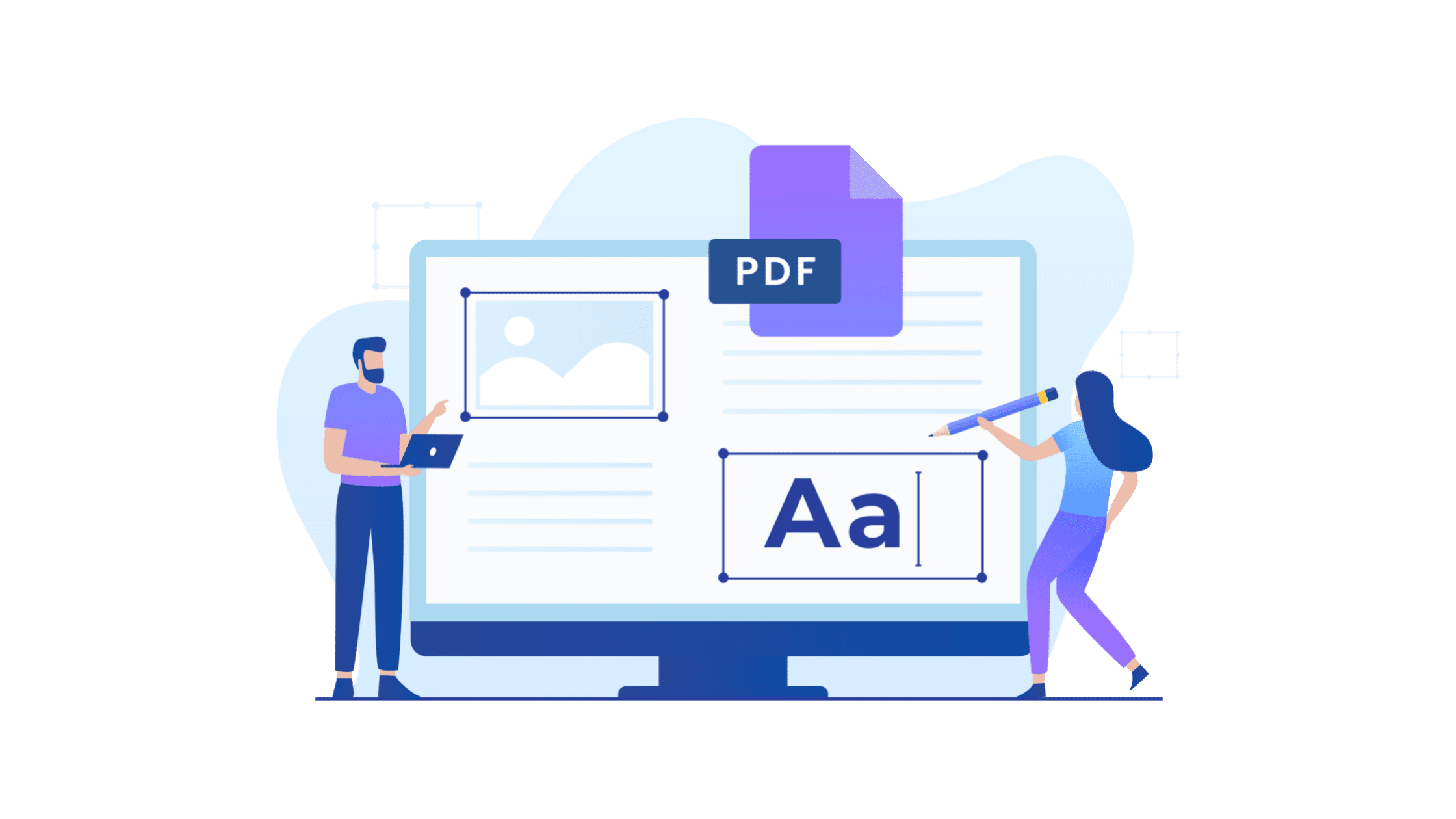 If a SERP returns results with badly-written title tags and confusing descriptions, you're likely in the right place. These basic SEO requirements are easy to fix, and if the metadata for these sites is not up to scratch, chances are the content quality isn't either. 
5. A Single Domain Dominates SERPs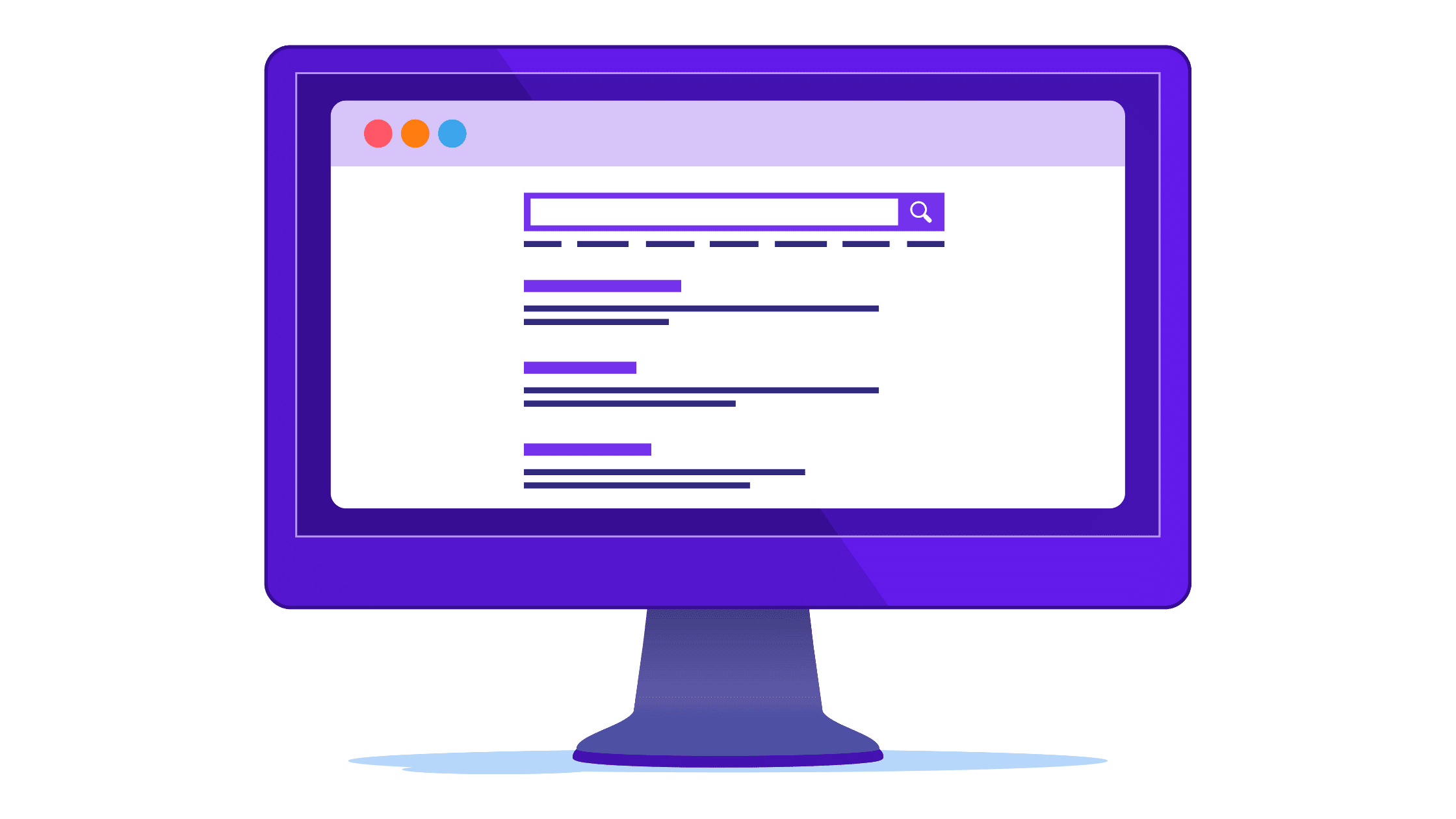 You may notice the same website domain repeatedly appearing within a SERP. Here, you're usually facing one of two situations: 1) Someone else already owns the result with top-quality content and SEO, or 2) There's only one competitor in the SERP, making it a low-competition one, and you can take on the dominating site. 
6.  SERP Results Don't Match Query's Search Intent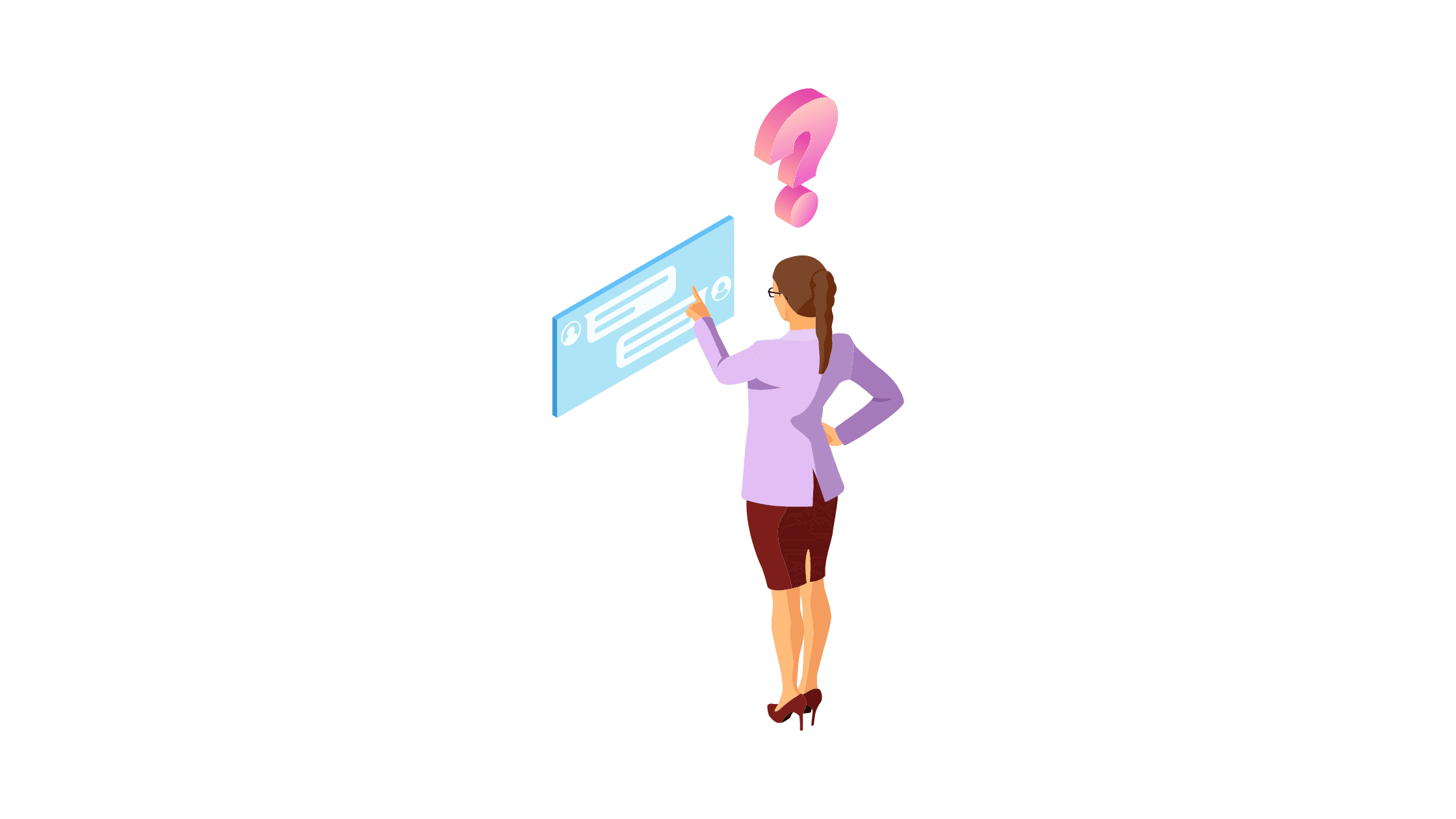 Another good sign of a low-competition SERP is where top results are relevant and helpful, but you suddenly notice very little related content after that. This means that even if the top results are of high quality, the other spots are just waiting for relevant content. 
7. Traffic is High for Search Query, But Results Are Limited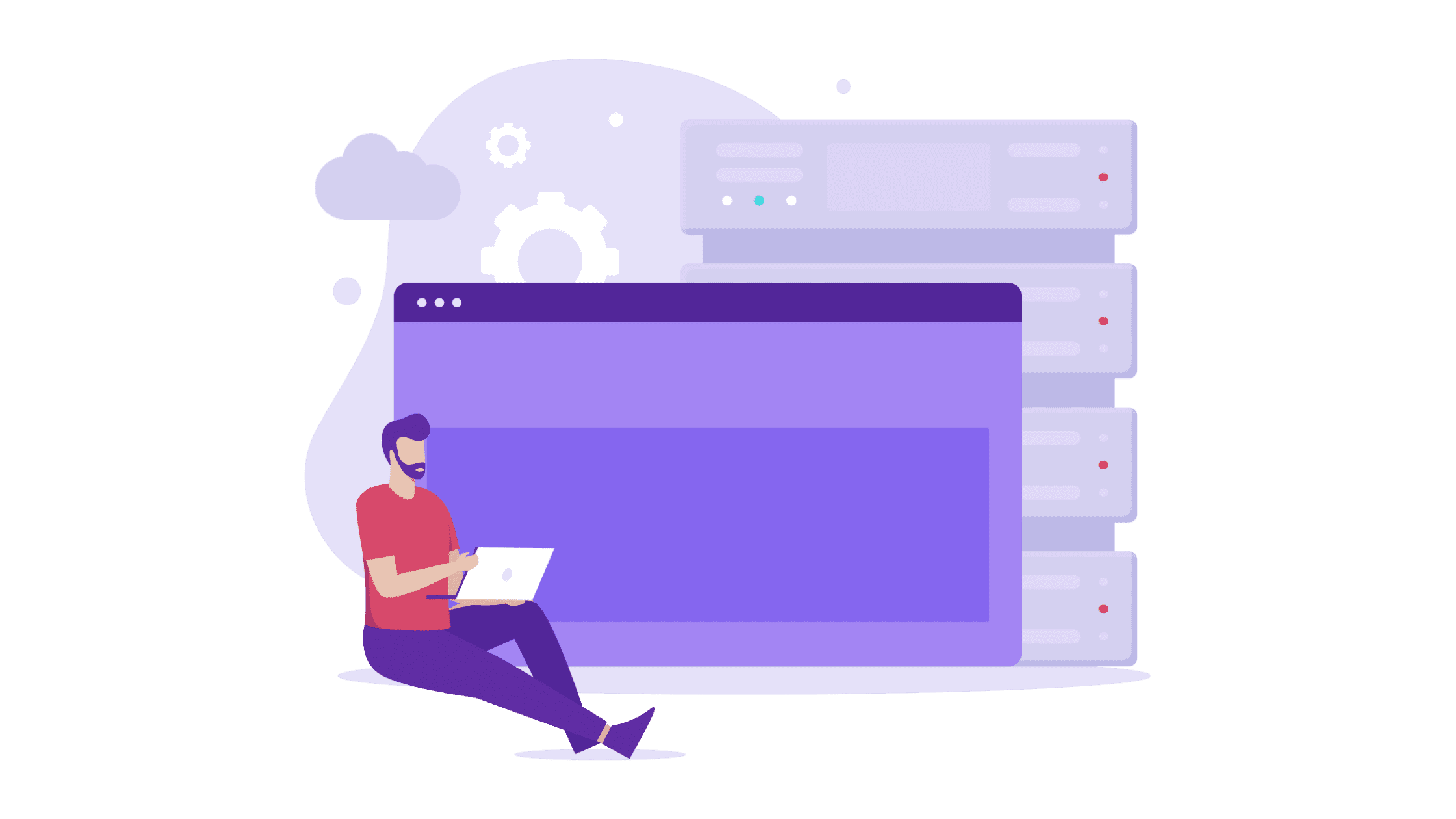 SEO tools will tell you how many people search for particular keywords and phrases monthly. If you notice a SERP that sees high search traffic, but limited quality results, you could consider that SERP a low-competition one. 
How to Dominate Low-Competition SERPs

Once you've spotted those all-important signs of low-competition SERPs you want to target, it's time to start dominating them. There are many different tactics you can use to own a SERP, including improving your SEO and creating websites dedicated to dominating it. But most bloggers can start moving in on a topic by following a few guidelines and tips. 
Create Tons of Related Content
If a low-competition SERP happens to fall into your niche, you should consider churning out good amounts of content to start building some momentum in the field. Ensure your content is still of a high quality, and publish it across multiple platforms. Be careful not to let Google think you're trying to trick them by posting in different domains. 
Tip– Build up a content pipeline and stockpile and revise in line with the latest search trends.
Create Skyscraper Content
Skyscraper content is content that has been created with the sole purpose of beating out a competitor's. This is an effective tactic for dominating a SERP and involves taking your competitor's content, analyzing it for flaws, and then creating better, more up-to-date, relevant content. Once Google recognizes its higher value, it'll likely rank. 
Tip– Focus on beating out low-quality top results and nail your E-A-T metrics. 
Pay to Play
While ads and sponsored posts don't see as much traffic or clicks as their organic counterparts, having them at the top of a SERP can lay the foundation for your other organic results. People who notice paid results at the top of a SERP and then spot an organic one lower down are likely to click on the latter, assuming better authority. 
Tip– Rank organically by boosting your domain authority and then run an ads campaign.
Look for Gaps and Own Them
Sometimes, you'll stumble upon a unique keyword or topic with trending traffic that hasn't even come close to being fully exploited. These little SEO nuggets are priceless and can change your SERP game. Once discovered, it is essential that you begin ranking for them by optimizing your keyword use and generating high-quality content that spotlights your expertise and authority.
Tip– Two words – Keyword research.
Try to Deliver a Content Anchor Post
Some blogs see very little SERP exposure for months before one post lands and ranks in the number 1 spot. When a single post serves as the website's main drawcard, the site will see hordes of new visitors, allowing you to establish yourself as a topic authority. Use the post to link to other related posts, and you will begin to notice a stronger SERP presence.
Tip– Aim for SERPS whose top results are very similar to one another. 
Nail Your Chances to Feature with Snippets
Getting featured on Google's Featured Snippets is a surefire way to ensure that you get the exposure you need to help you understand how to dominate a SERP. While Google hasn't told us explicitly how to get featured, good SEO, metadata, optimized headings, and answering questions is a big plus.
Tip– Target SERPS that don't have snippets on them yet.
Low-competition SERPs are everywhere, and spotting them is the trick to dominating them and owning your SERP ranking. While many SERPs have been saturated, dozens of new ones are emerging daily. Being able to identify the signs of low-competition SERPs and hunt them down the ones that offer tremendous potential is proving to be just as effective a tactic as perfecting your keyword game. 
These high-traffic, low-opposition results pages are a prime opportunity to dominate a topic and grow a sustainable niche base that, if dominated well, can be hard to penetrate from the outside. Work to identify and then analyze as many of these lucrative, untapped prospects as possible and then own them.