How to Write a Meta Description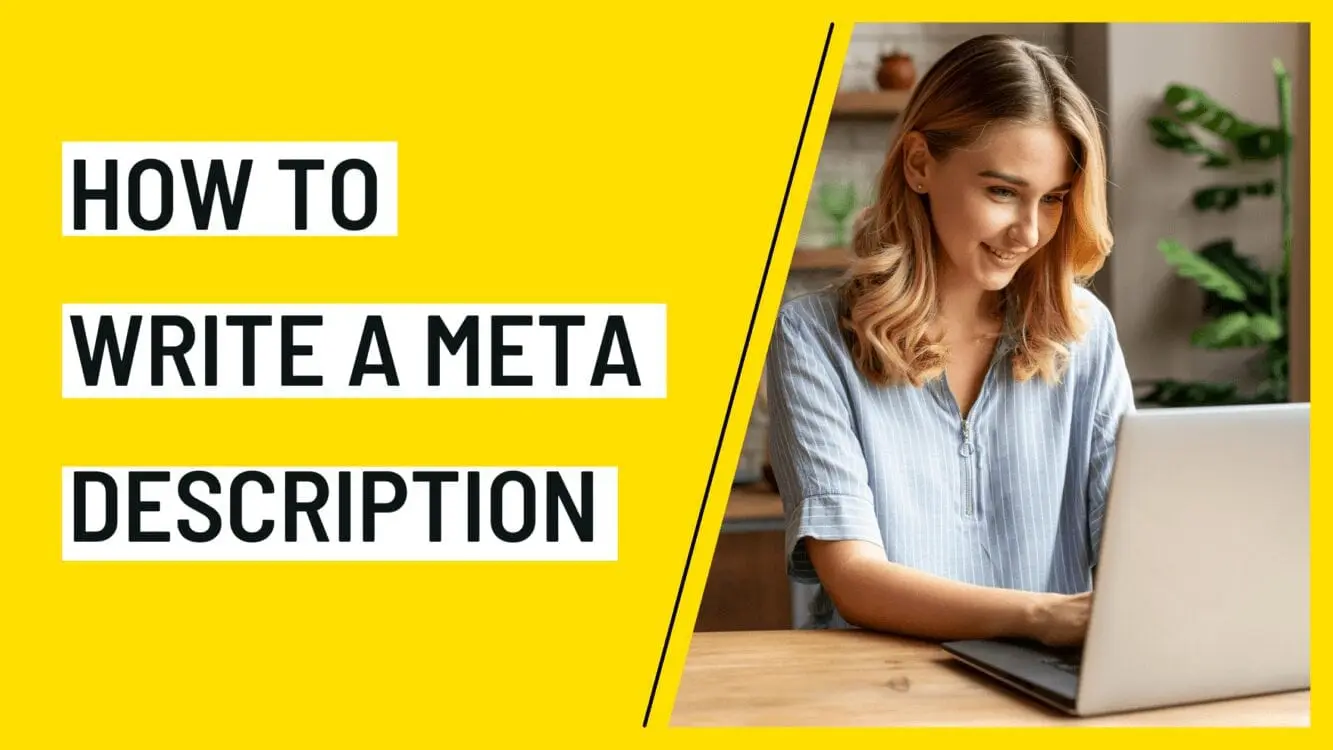 Disclosure: Some of the links below are affiliate links, meaning that at no additional cost to you, I will receive a commission if you click through and make a purchase. For more information, read our full affiliate disclosure here.
Your blog is complete and almost ready to go live.
You've followed web design best practices and included eye-catching graphics, cutting-edge design features, and useful snippets of information. It's an engaging site that's a delight for your eyes.
There's only one item you're missing: the meta description.
This little tag offers valuable information to potential site visitors. Learning how to write a meta description for your website is a necessary skill for your site's success. Without it, your site will get lost in the rankings or overlooked by searchers.
You want your site or blog to rank high and gain traffic. Here's everything you need to learn how to write a meta description that works.
What Is a Meta Description?
You likely use meta descriptions every time you use a search engine like Google to research a topic.
A meta description goes by several names, including search descriptions and meta tags. These descriptions are short blurbs of text, usually one or two sentences, that provide the searcher with engaging information about the site.
For example, here is the meta description for the Blogging Guide homepage in Google's search results:
Your site's meta description is the first interaction site visitors, and web crawlers have with your site. Without it, web crawlers and searchers will have a harder time understanding what your site has to offer. They won't be able to tell if your site will help them with their search.
The meta description is an HTML tag that allows you to customize the text describing the page on a site. You'll find the meta description tag in the head section of your HTML page, and it will look like this:
<meta name="description" content="meta description goes here." />
You can manually change the meta description in the content area. Those using a web editor like WordPress can use a plugin to write a meta description tag in the plugin. The benefit of a web editor is you don't need any coding experience or knowledge to add your meta description.
Search engines will display the meta description below the site or page title on the search engine results page.
The description will change based on how the content in your site or page connects to a searcher's entered keywords. If there's information in your site that matches the searcher's keywords better, the search engine will use that information instead of the provided meta tag.
Why do search engines do this? To help visitors find the content, they're looking for. In turn, this process helps site owners and brands gain more traffic from their target audience.
Why We Use Meta Descriptions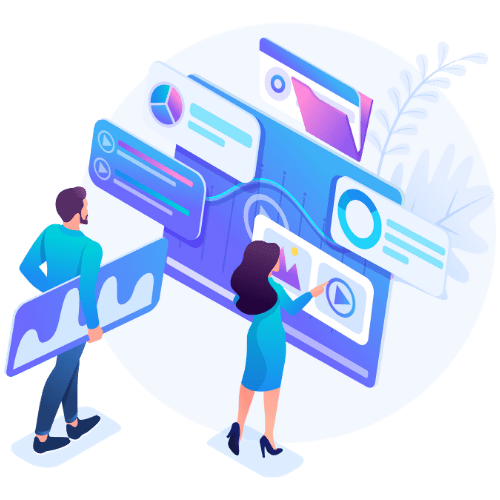 You should use meta descriptions to boost SEO (search engine optimization) and improve your site's rankings on search engine result pages.
The other reason you need to take advantage of your meta descriptions is to grab the searcher's attention.
Ranking high on search result pages will only get you so far. Crafting an engaging SEO meta description will help attract more visitors to your site.
The trick is knowing how to write a good SEO meta description. Successful meta descriptions are informative, short, and engaging. There is a little wiggle room that we'll touch on later.
How do you know if your meta description is working?
Websites with effective meta descriptions tend to have a higher CTR (click-through rate). Organic traffic will also grow from an effective meta description. You'll have to check your site's analytics to find out your CTR.
A higher CTR can have a positive impact on a site's ranking. If your meta description is effective, your site's rankings can rise.
You should note that the CTR doesn't only measure traffic from organic searches. There's a much stronger correlation between the CTR and the site's result rankings.
Do You Need a Meta Description?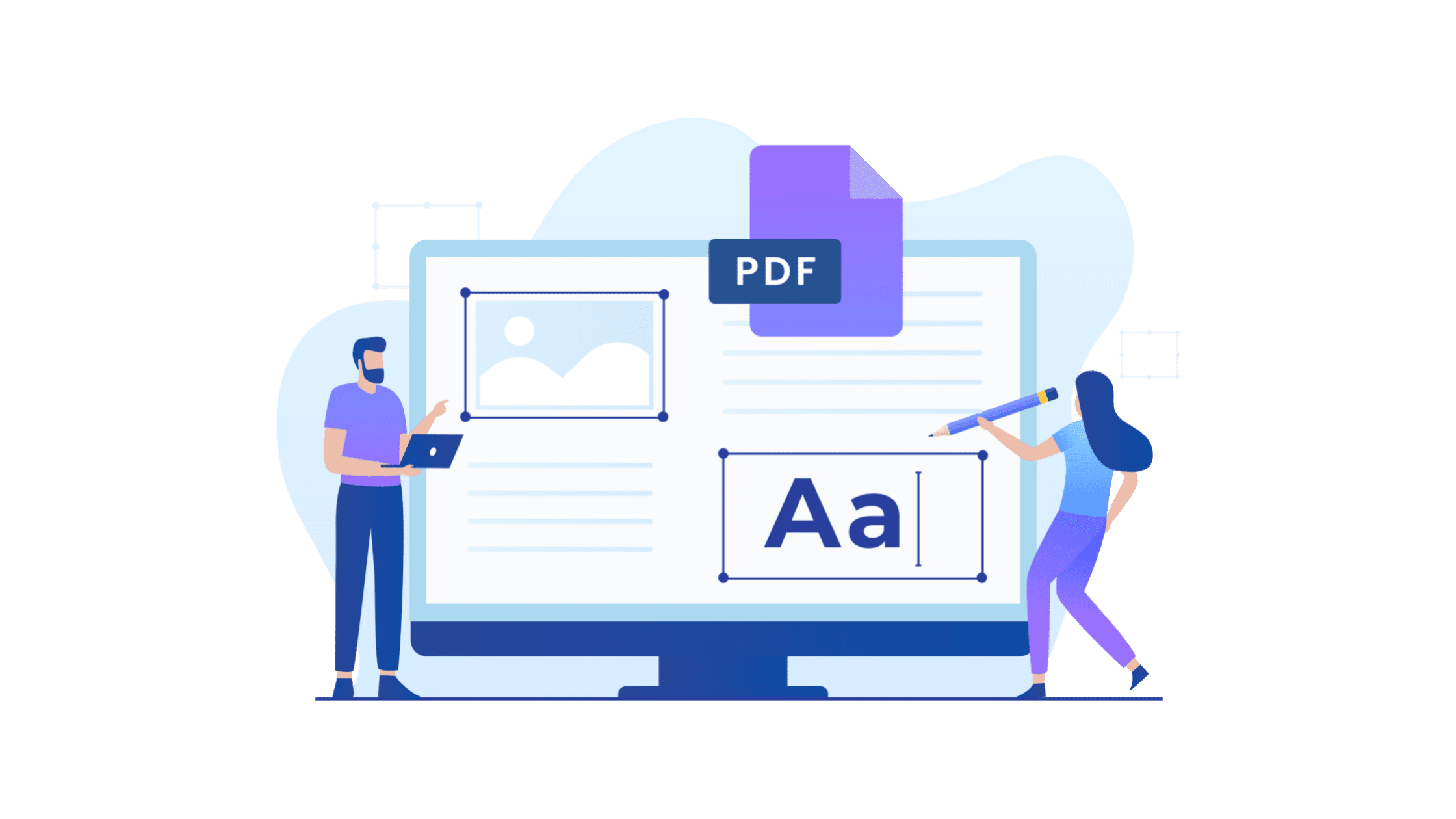 In short, yes, adding a meta description will help your blog gain more viewers. But skipping it won't harm your website either.
According to some search engines, skipping the meta description won't negatively impact your website's SEO. You may lose out on growing your site's organic traffic.
If you forget or choose not to add a meta description, the search engine will create one for you. Most search engines will use the first one or two sentences of text on your page.
If you want your meta description to be as effective, you'll need to learn how to create one.
How To Write a Meta Description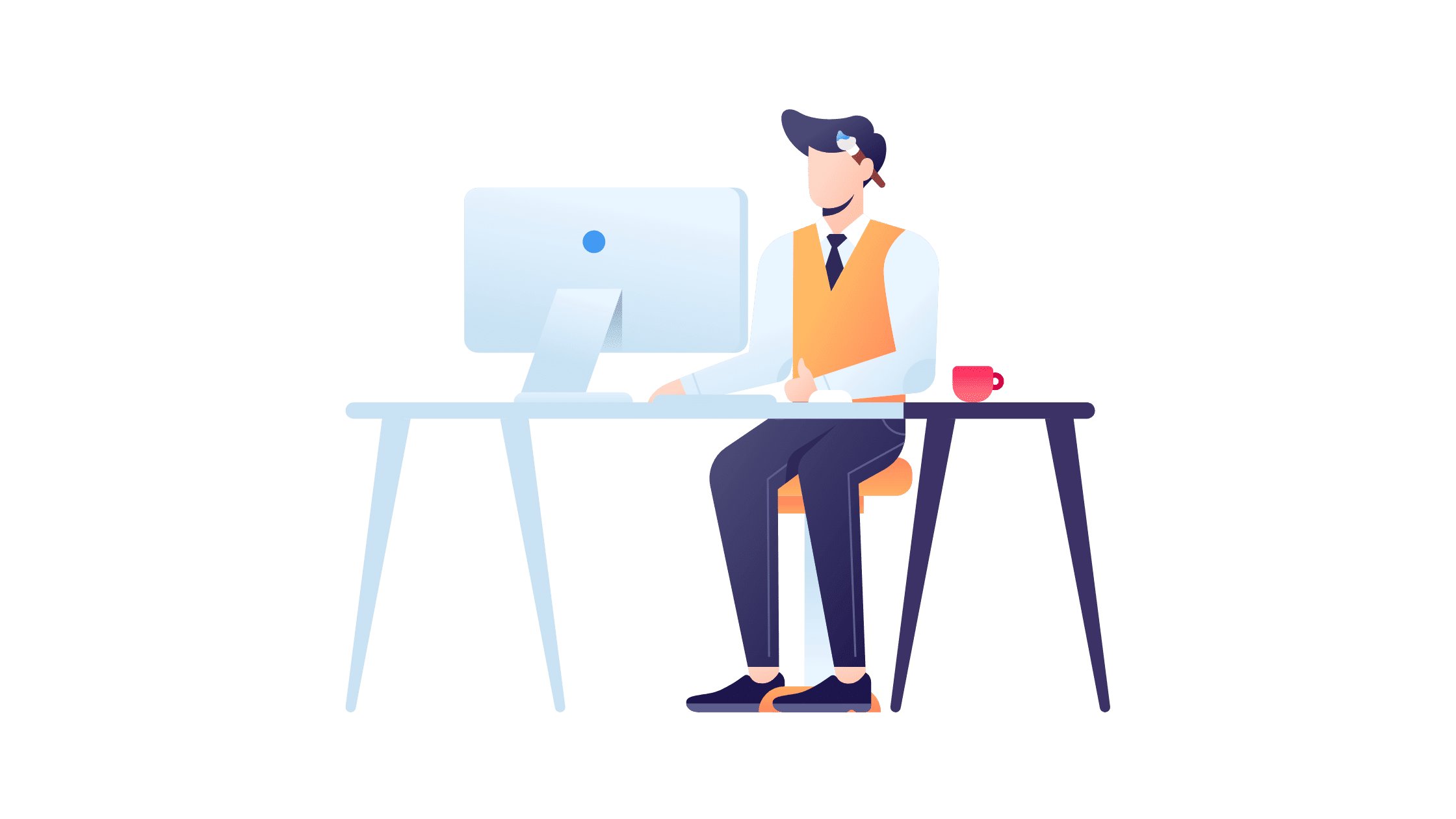 Don't let their short length fool you. An effective meta description needs proper planning and well-thought-out elements. Here are a few tips on how to site a meta description that works.
Keep It Short
An effective meta description should be short and sweet. Search engine crawlers will focus on the first 155 to 160 characters. That said, you should aim to keep your meta descriptions around that length.
The information you add should be concise and relevant to the specific webpage you're attaching the meta description. Readers are likelier to read the entirety of your meta description without it cutting off due to formatting.
Can you use longer meta descriptions? In some cases, yes, as long as the information you include is relevant and useful. You should note that a longer meta description will cut off due to the search engine's formatting.
If you don't want your description to cut short, keep it around 155 to 160 characters. This way, everything you need to share will fit and read the way you intend.
Use an Active Tone
Will you click on a site with a boring title or meta description? If you're like most internet users, your answer is no.
Think of your meta description as an invitation to your website. It's the first piece of information a prospective viewer receives about your website.
Keep your meta description interesting and engaging by using and an active voice. Besides providing the reader with useful information, that information needs to be actionable. The reader should know what to expect to find on your page based on the meta description.
Craft your meta description to be motivating. An active voice will build excitement and enthusiasm for your web page. Avoid using passive voice or making obvious statements.
Imagine you want the reader to click on your article about the importance of hydration when running long distances.
An example of a meta description could be: "Do you want to run longer and faster? Here's why you need to make hydration your number one priority."
The example above uses an active voice, addresses the reader, and motivates them to learn more—practice writing a few descriptions to create a motivating and engaging one.
Use Those Keywords
Boost your ranking by taking advantage of keywords and key phrases in your meta descriptions. Stick to keywords that are relevant to your industry, business, or content.
Finding the right keywords requires research, but in general, stick to keywords with a higher search volume and lower competition.
To boost your SEO, each webpage should target a primary keyword or key phrase followed by a few long-tail keywords. Incorporate your main keyword at least once in your meta description.
Google and other search engines are more inclined to use your meta description as you have written it. They'll highlight the keyword or keywords in the description to make your site's link more inviting to searchers.
Like with SEO, avoid overstuffing your meta descriptions with too many keywords. Not only will your description be awkward to read, but search engines will lower your site's rankings.
Your Descriptions Need To Match the Page Content
Everyone wants their site traffic to grow. To do this, some site owners will write gimmicky meta descriptions that have little to do with the content on your page.
This process tricks people into clicking on your site to boost traffic.
This practice, however, will increase your site's bounce rate rather than the CTR. Bounce rate refers to the percentage of visitors who click on your site and leave right away. A high bounce rate will negatively impact your site's rankings.
Whatever you do, do not reuse meta descriptions or trick people into coming onto your website. Search engine crawlers will discover this abuse and will penalize your site. Your rankings will lower, and your site will be harder to find.
The content your include in your meta descriptions needs to match the content on the page. Honesty and transparency in your meta descriptions build trust and maintains good SEO.
Unique Descriptions
One of the biggest mistakes website owners make is reusing the same meta descriptions. It saves them time while still sharing some information about your website.
Using the same meta description for all of your pages will lower the user experience. Search engines like Google will assume every page with that description will contain the same content and information. Even if your titles vary, the pages will continue to appear to be the same.
Leaving the meta description tag blank is better than using the same one over and over. This way, Google will pull a blurb from the page's content to use as the meta description.
If you plan to add meta descriptions, they need to be unique to each web page. This will give viewers useful information and help boost your site's SEO.
Be Persuasive
An enticing and persuasive meta description will boost your organic search traffic. Improving organic search traffic will improve your CTR, which will help boost your site's search result rankings.
To do this, you need your meta descriptions to be persuasive and more engaging than your competitors' links. The method you use to do this depends on your target audience and your main goals.
For most, you'll need to tease your potential site visitors with the value they can gain from reading your content. Tease your audience by sharing a little about what knowledge or skills they can learn from reading your content. If you're focusing on a specific product, hint as to why that product is better than your competitors.
While your meta descriptions aren't sales pitches, they should compel your audience to click on your site. Get creative with your marketing side to write a description your audience can't pass up.
Add Your Brand's Personality
Set your site apart from your competitors by sprinkling in your brand's voice.
Your webpage will be competing with others on the results page and needs to stand out. If your meta description sounds just as generic as the others, searchers will pass it.
Use your brand's voice and unique personality to your advantage by adding it to your meta description. Your description will be more interesting and engaging for readers.
Tips On Writing the Perfect Meta Description Tag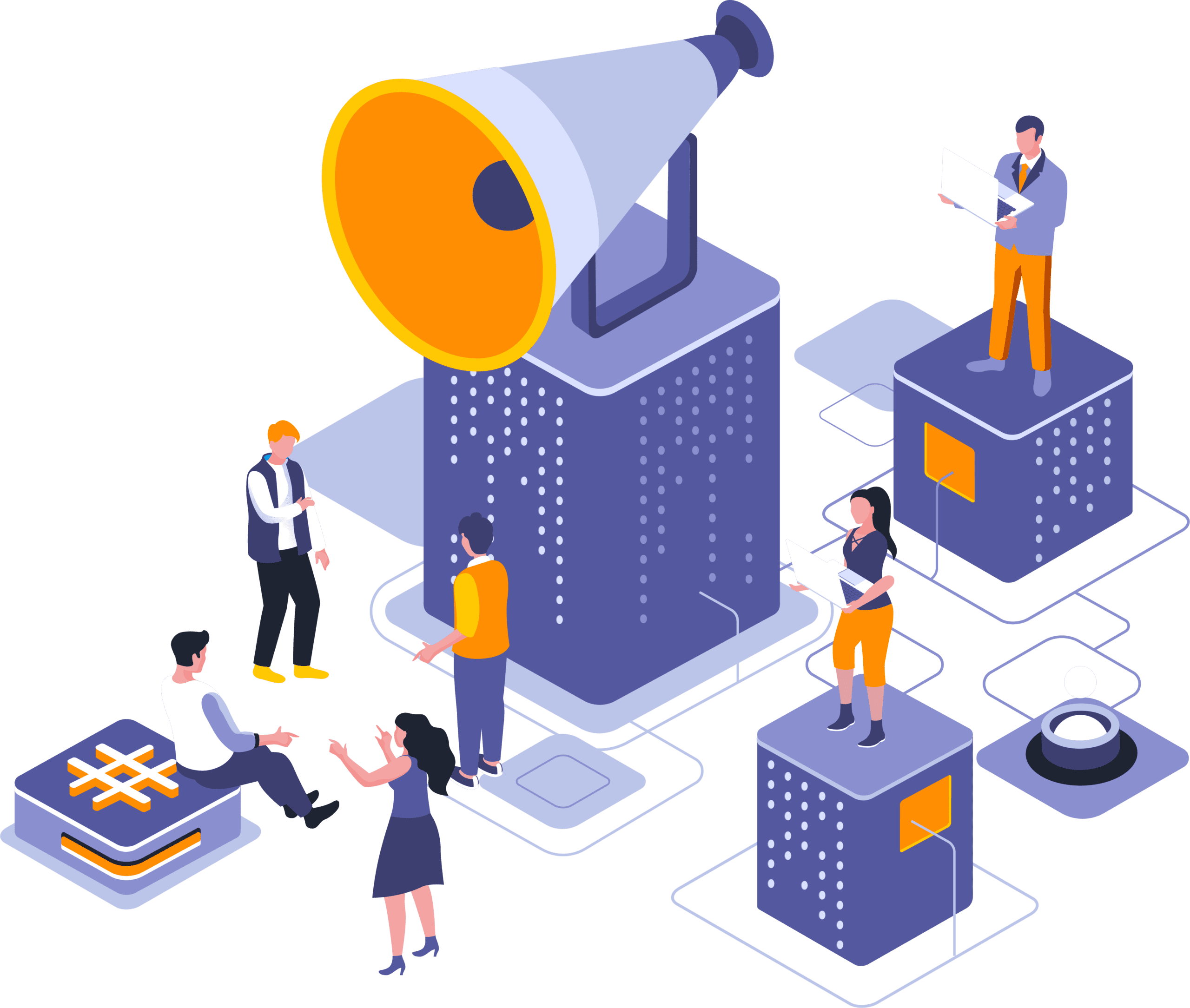 As you can see, there's a lot of work that goes into writing good meta descriptions. Learning how to create one yourself can feel like an overwhelming process.
Fortunately, there are a few tips and tricks you can follow to make writing one quick and easy:
Research valuable keywords
Study and learn from your competitors' descriptions
Note the main focus of each page
Write a few active first drafts
Edit and trim your description
Add a CTA or call to action
A few mistakes you should avoid include:
Writing too much
Sounding generic and unoriginal
Ignoring your keywords
Going off-topic
Using passive voice
Keyword stuffing
Forgetting to include value
By following these tips, you'll find writing effective meta descriptions is quick and easy.
Examples of Awesome Meta Descriptions
Below are some examples of well crafted meta descriptions, utilizing the principle described above.
Below are some examples of well crafted meta descriptions, utilizing the principle described above.
Below are some examples of well crafted meta descriptions, utilizing the principle described above.
Below are some examples of well crafted meta descriptions, utilizing the principle described above.
Below are some examples of well crafted meta descriptions, utilizing the principle described above.
Below are some examples of well crafted meta descriptions, utilizing the principle described above.
As a blogger or site owner, you want more people to visit your site. Meta descriptions are the secret SEO weapon designed to help your web pages reach the right audience.
The best way to do this is by learning how to write a meta description that works. By following this guide, you'll grow your site visitors, site rankings and boost your brand.