Best Free Headline Analyzer Tools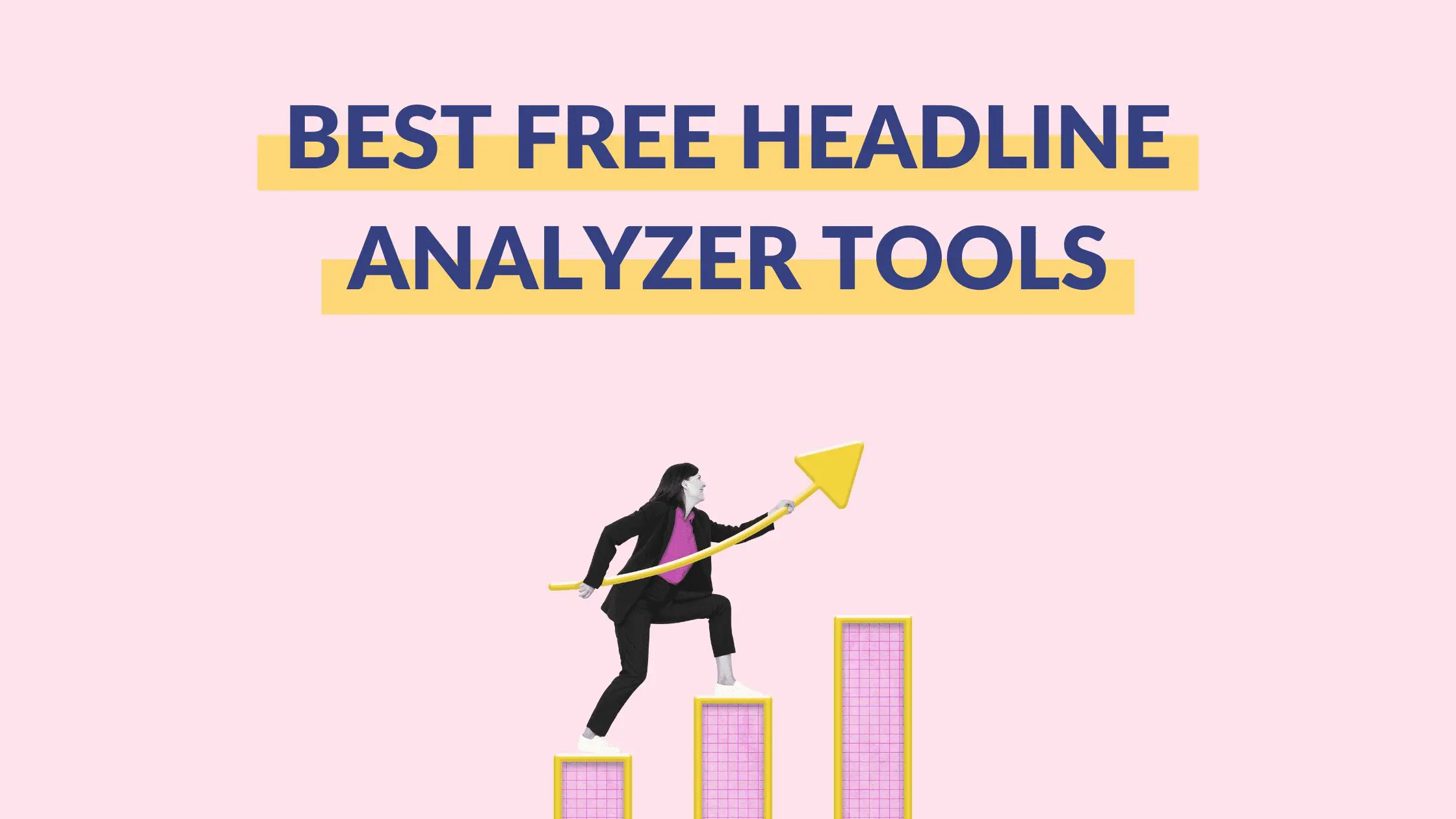 Disclosure: Some of the links below are affiliate links, meaning that at no additional cost to you, I will receive a commission if you click through and make a purchase. Read our full affiliate disclosure here.
What's the secret to writing a click-worthy headline? There are many recommendations on the art of crafting beautiful titles, from including numbers to asking questions.
Knowing all the great tips on writing headlines is cool. But no matter how imaginative you are, it can be immensely challenging to come up with the right words that will arrest the attention of your target audience.
And with competition so intense across the content marketing landscape, it can be even more difficult to create headlines that are unique yet impactful.
It helps to have some useful tools at your disposal that can test the effectiveness of your headline, provide improvement suggestions, or even assist with coming up with catchy ideas from scratch.
In this article, we will look at some of the very best free online tools that perform one or more of these functions. But before all that, let's find out why a solid headline is so important.
Why Strong Headlines Are Important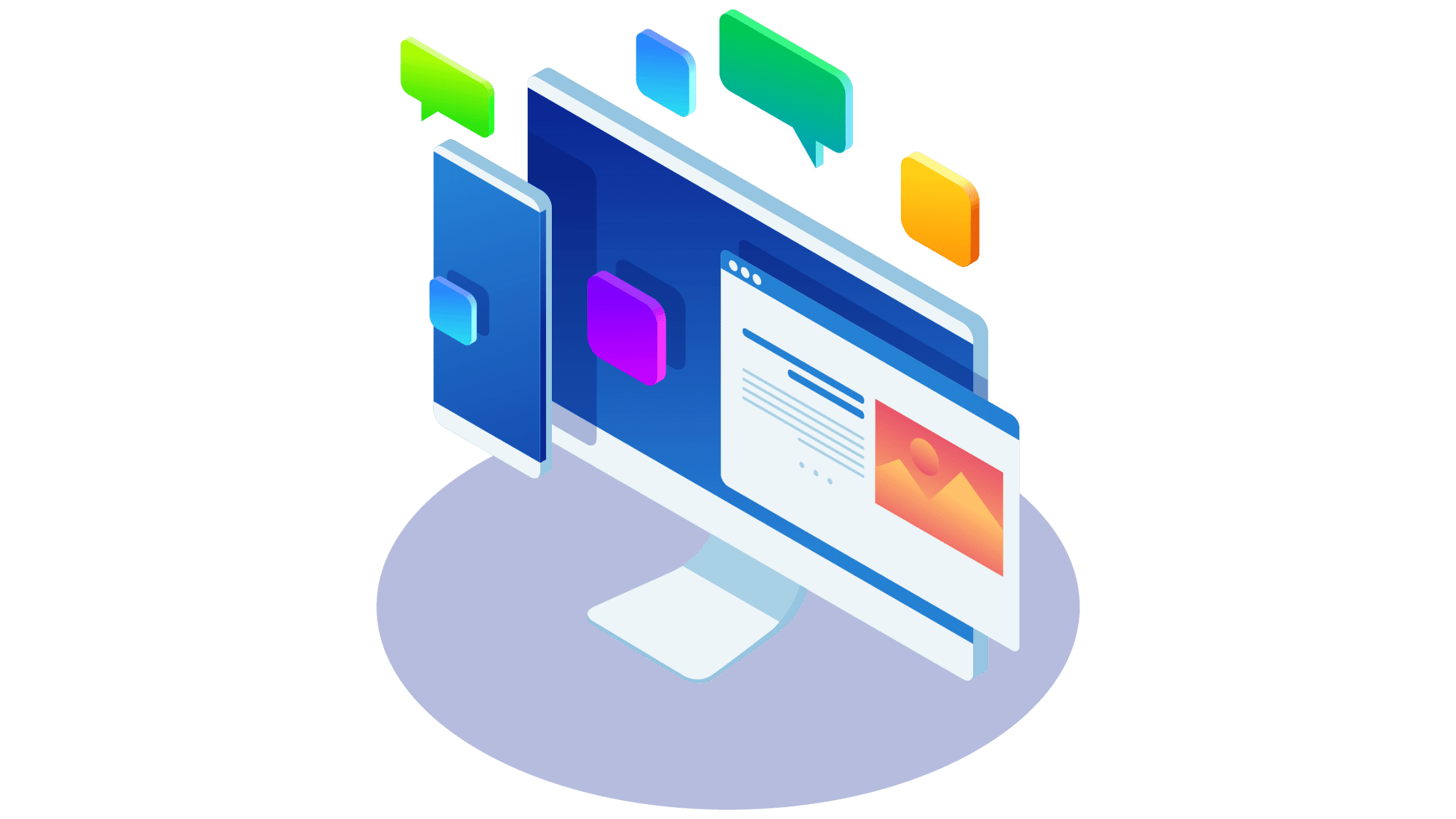 Let's face it…internet users are constantly inundated with content. With endless social media posts, countless hours of video uploads, and a constant stream of blog posts, there is always a deluge of content to encounter.
As such, consumers are more conscious of the kinds of content they want to spend their precious time on. Often, the headline determines what gets viewed and what doesn't.
In fact, research shows that 80% of internet users take the time to read headline copy, yet only 20% consume the rest of the content. In addition, the amount of traffic a piece of content receives can vary by as much as 500%, and this variation is, more often than not, down to the strength of the headline.
In other words, it does not matter how well your blog article, social media post, or email content is written; the quality of the headline is the main factor determining the amount of reads, views, or opens that are ultimately received.
What Makes a Strong Headline?

As mentioned, there are a number of best practices for crafting more impactful headlines. The main tips are:
Using numbers: Headlines with numbers included tend to get the most clicks. That's why many news article sites and content aggregators such as Buzzfeed publish "listicles" and other number-oriented posts.
Example: 100+ Blogging Tips for New Bloggers

Asking a question: Questions naturally spark curiosity in readers and viewers, so if the headline is hinting at answering a burning question consumers might have, they will likely click on it.
Example: How Long Should a Blog Post Be?
Tell "How to…" do something: "How to" headlines are helpful for getting attention when used for article guides and explainer videos, especially if the content is from an expert's perspective.
Addressing the reader: Headlines with the word "you" or "your" are the second most preferred by readers after headlines with numbers as they create more of an emotional connection.
Example: How to Choose a Niche for Your Blog
Inserting keywords: Using the right keywords in your headlines is great for SEO purposes. Without relevant keywords, it will be difficult for people to find the content when using search engines.
Example: Mediavine Pro: Overview and Application Requirements
Best Free Headline Analyzer Tools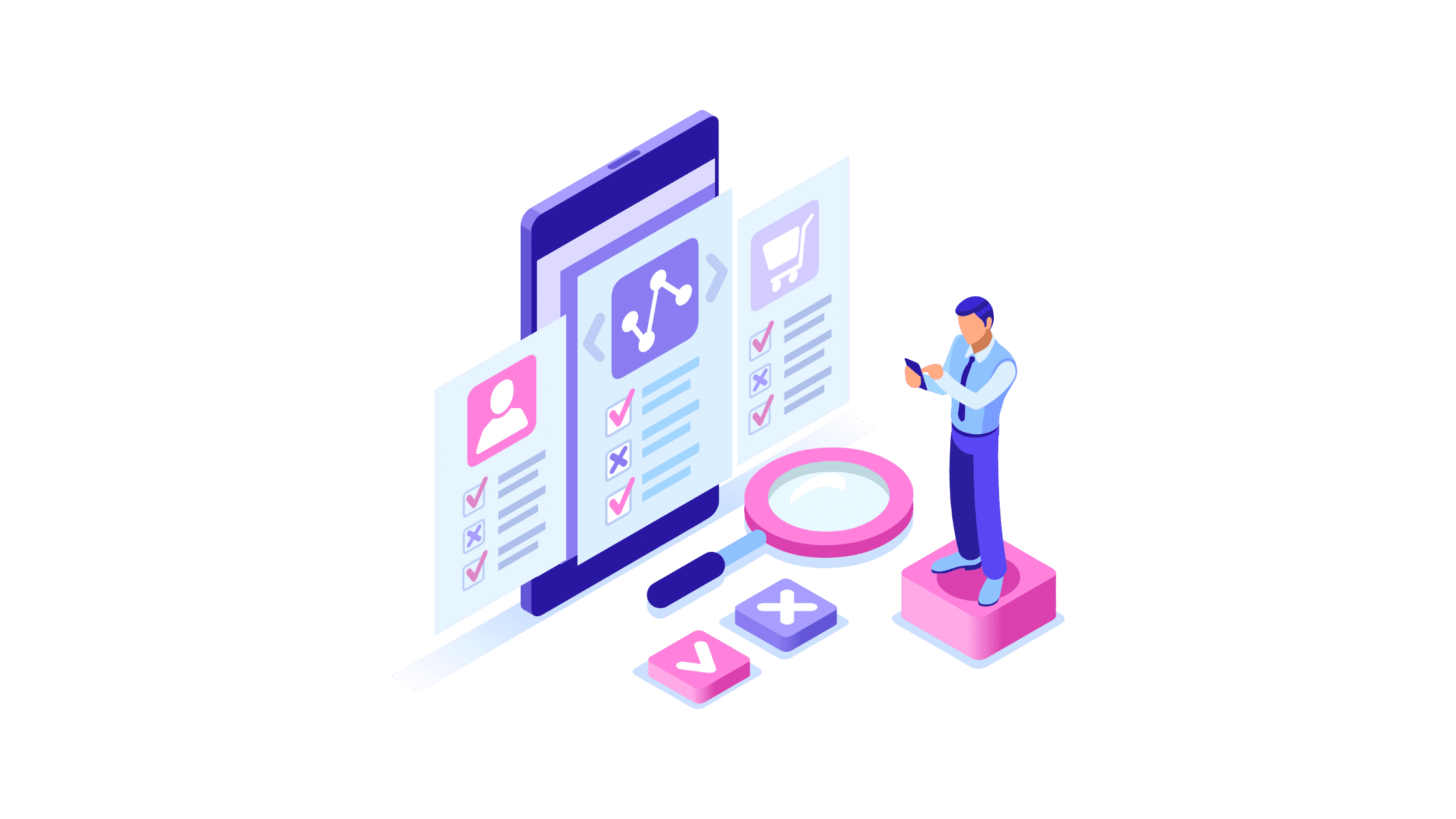 Now that you know why strong headlines are important and what goes into creating them, it is time to look at some of the top free tools to create winning headlines.
1. Sharethrough Headline Analyzer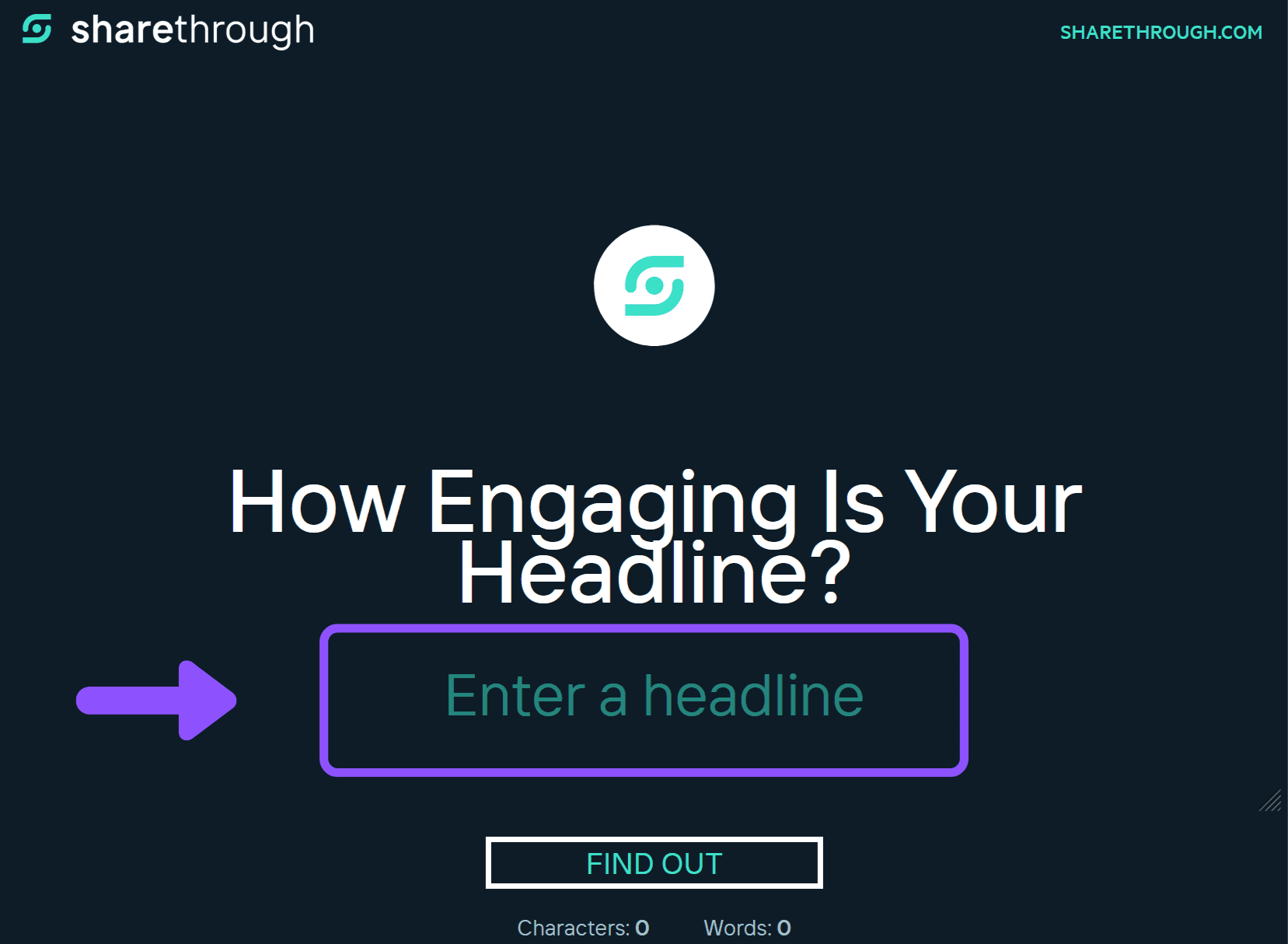 The Sharethrough Headline Analyzer tool appears to cover all the bases as it relates to creating high-quality headlines. For starters, the solution uses a "multivariate linguistic algorithm" based on Behavioral Model theory, as well as neuroscience and advertising research, in order to score headline quality.
Once you have entered a headline into the tool, you will automatically see the character count and number of words in the title. Sharethrough also provides an overall quality score of between 1 and 100, as well as scores on engagement and impression.
In addition, you will get feedback on the strong points of the headline and some suggestions on how to improve it. These suggestions include:
Increasing or decreasing headline length

Using more alert words

Adding a brand

Mentioning a celebrity

Using context words

Referring to the content body

Writing in a second or third-person voice
Attached to each suggestion are short but detailed hints on how to improve the analyzed headline. You can keep using the suggestions to tweak the headline until you get an above average score and feedback.
Finally, Sharethrough keeps a history of all the titles you entered during a session so you can see where you are coming from.
2. Coschedule Headline Analyzer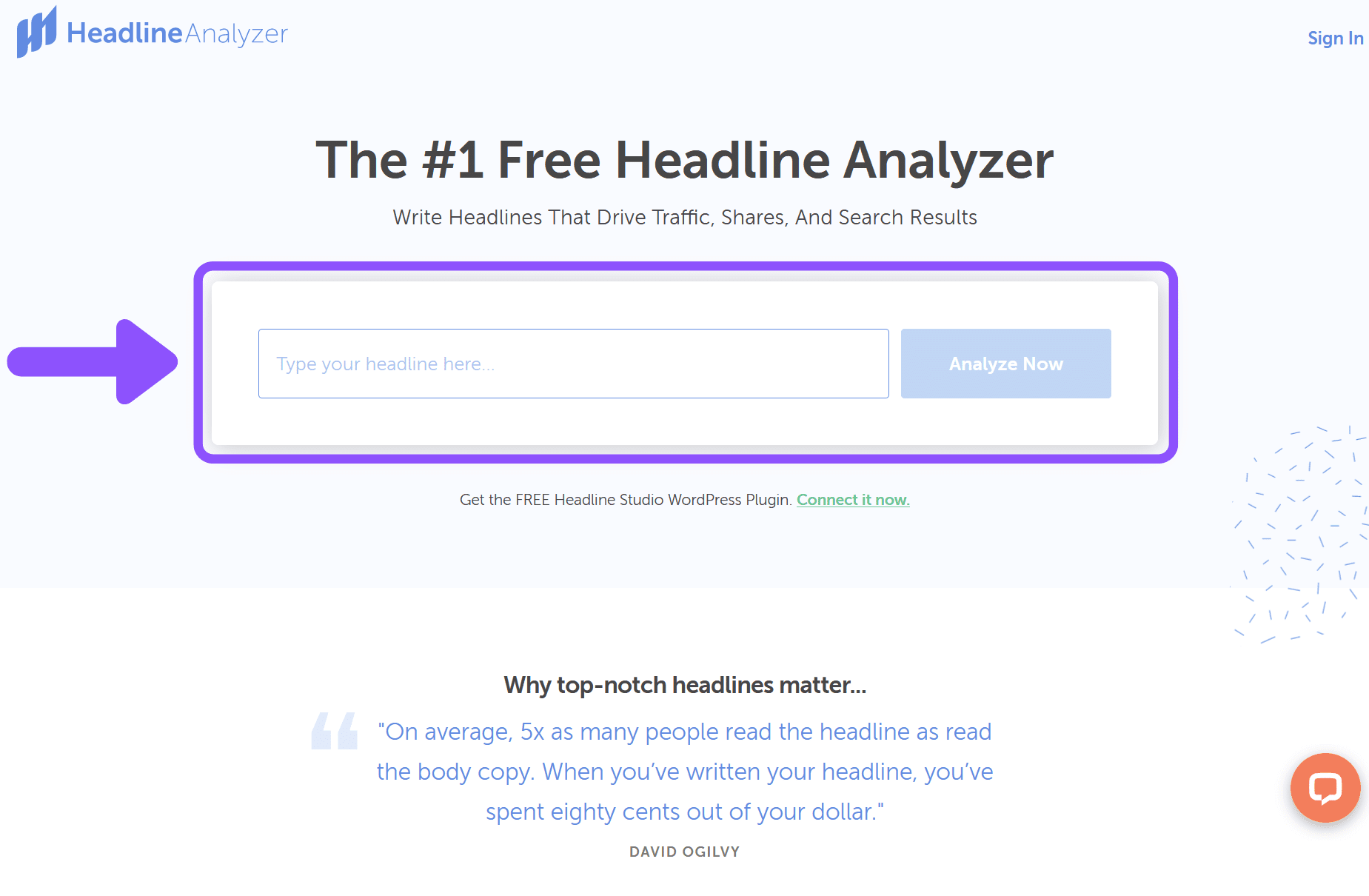 According to Coschedule, its tool is the "#1 free headline analyzer." You have to first create a free account in order to use the feature and get results. Once you have done that, you can type your headlines into the analysis bar and then get feedback by hitting the "Analyze Now" button.
The Headline Analyzer by Coschedule will provide an overall quality score, in addition to ideas on how to get a better score (if your score is low or average). Backed by scientific data, Coschedule's Headline Analyzer offers ideas on factors like:     
Word balance

Headline type

Skimmability

Clarity

Reading grade level
You can keep updating your headline with the ideas offered by the tool until you get a high scoring title that suits your content. Coschedule Headline Analyzer is also available as a free WordPress plugin for WordPress users.
This plugin offers additional perks such as headline SEO scoring and Word Banks, which are collections of powerful and emotion-inducing words to enhance the effectiveness of your headlines.
3. HubSpot Blog Topic Generator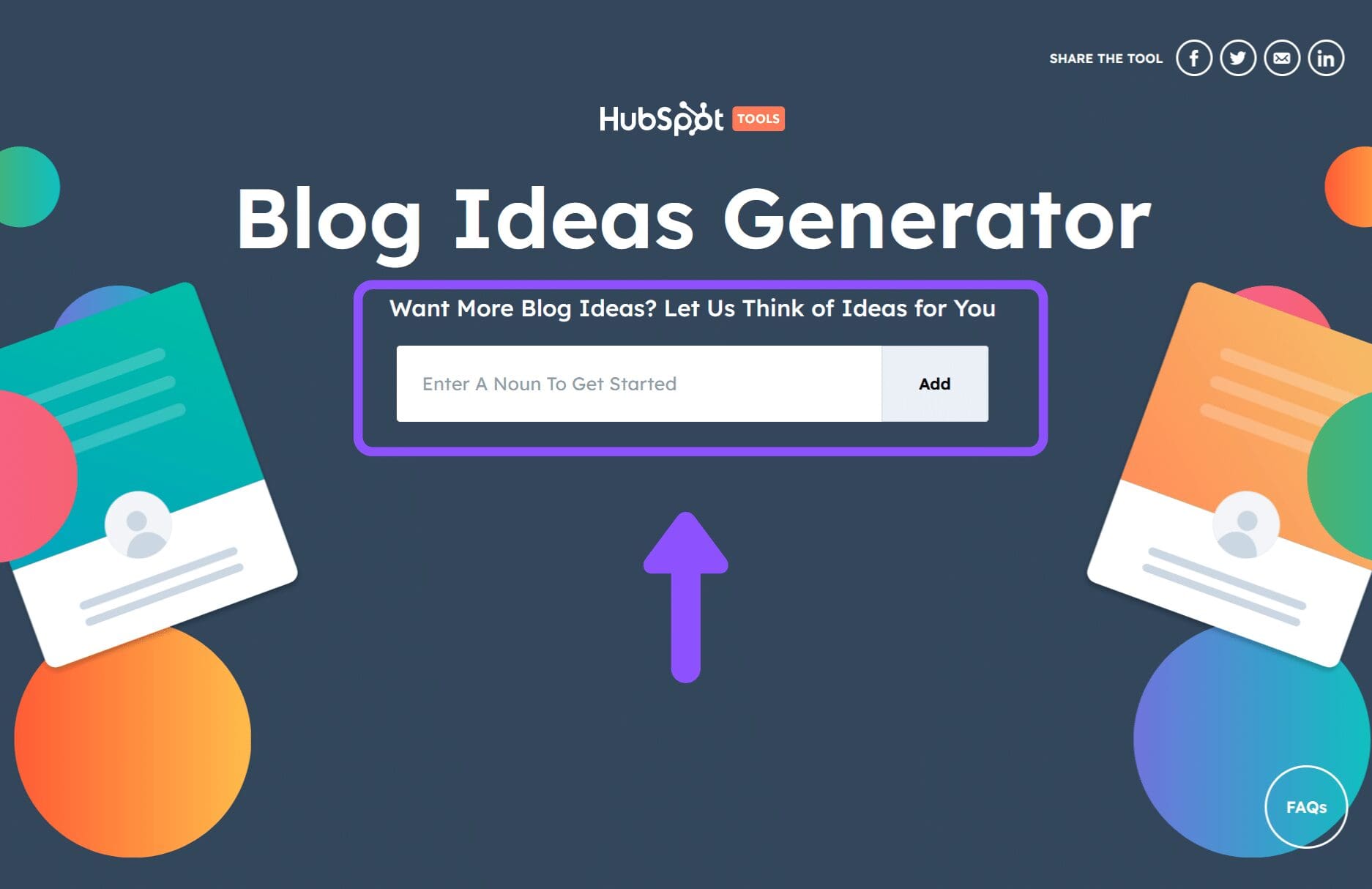 This one is not exactly a headline analysis tool in the sense of receiving feedback or suggestions for existing headlines. However, the HubSpot Blog Ideas Generator is still helpful in finding suitable headlines from scratch or generating alternative topics for one you already have in mind.
Using the tool involves entering up to five nouns/key phrases relating to the topic you want to write about and then clicking on the "Give me blog ideas" button.
The system will generate five possible blog topics based on your input. If none of the suggestions work for you, you can start the process all over again.
The HubSpot Blog Ideas Generator also offers an option to get a year's worth of blog ideas/topics. For this, you need to create an account and download the content. This package also includes SEO tips that might come in handy.
4. AMI Headline Analysis Tool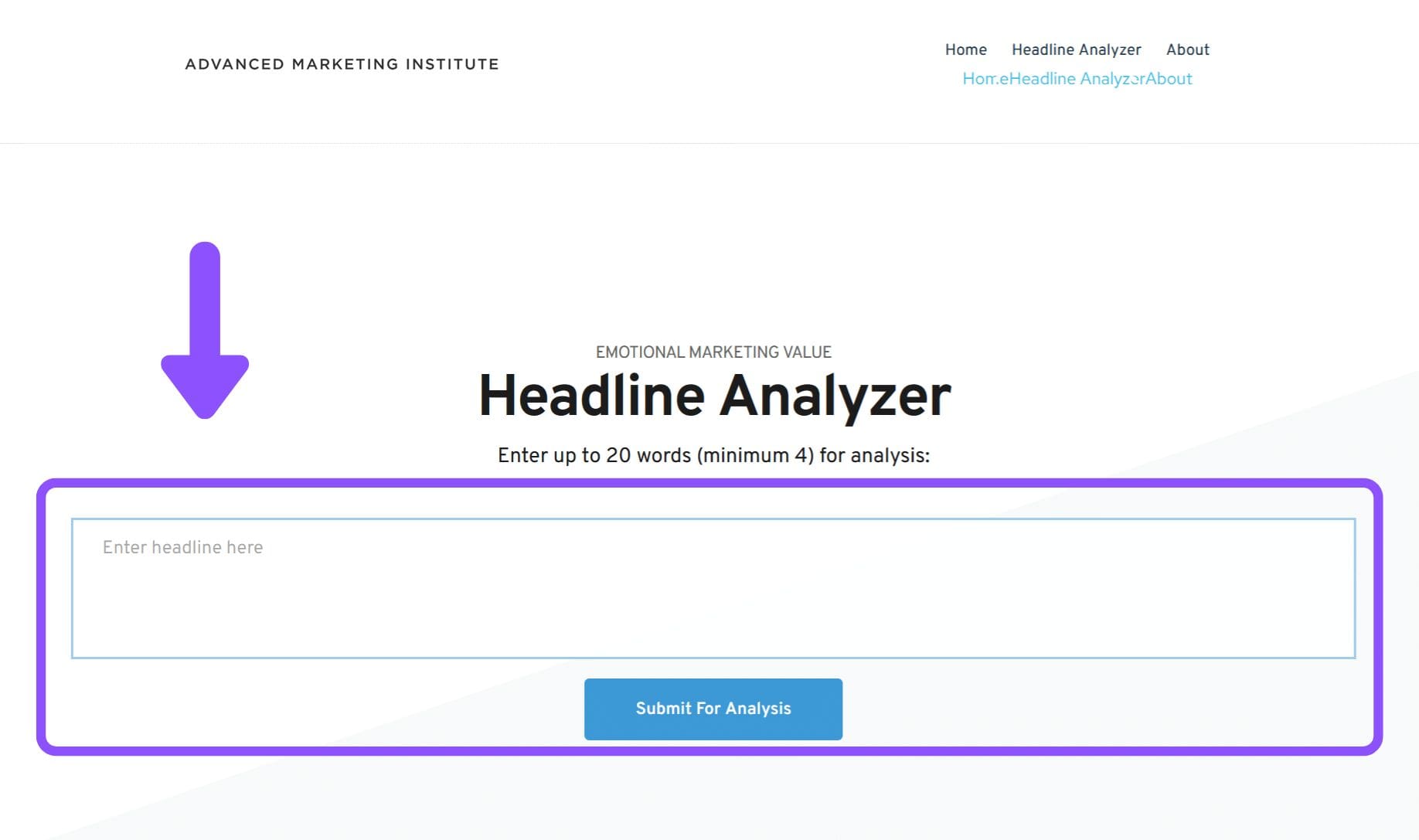 This headline analysis tool is among the oldest on the market and also one of the simplest to use. As a result, it is highly suitable for those who are new to the world of copywriting or people who want to understand the emotional value of their headlines.
The solution uses a proprietary analysis technology developed by the Advanced Marketing Institute. What sets this tool apart from many others is that it functions on the notion that content has to connect with consumers on a deep and emotional level in order to be effective.
To that end, the AMI Headline Analysis tool scores topics on the number of words they contain that portray Emotional Marketing Value (EMV). The score ranges from 0% to 100%.
To use the tool, simply enter your proposed headline of between four and 20 words and click the "Submit For Analysis" button. After a few seconds, a results screen will display your EMV score and headline classification.
The higher the score, the higher the perceived EMV. You will also get a definition of the classification (whether intellectual, empathetic, or spiritual), as well as a breakdown of what your score means when compared to professionally written headlines.
For context, the AMI Headline Analysis tool points out that professional copy will often contain 30%-40% EMV, so you should aim for that benchmark or higher. If your scores are below 30%, you can always keep updating your headline to improve the score.
5. Capitalize My Title Headline Analyzer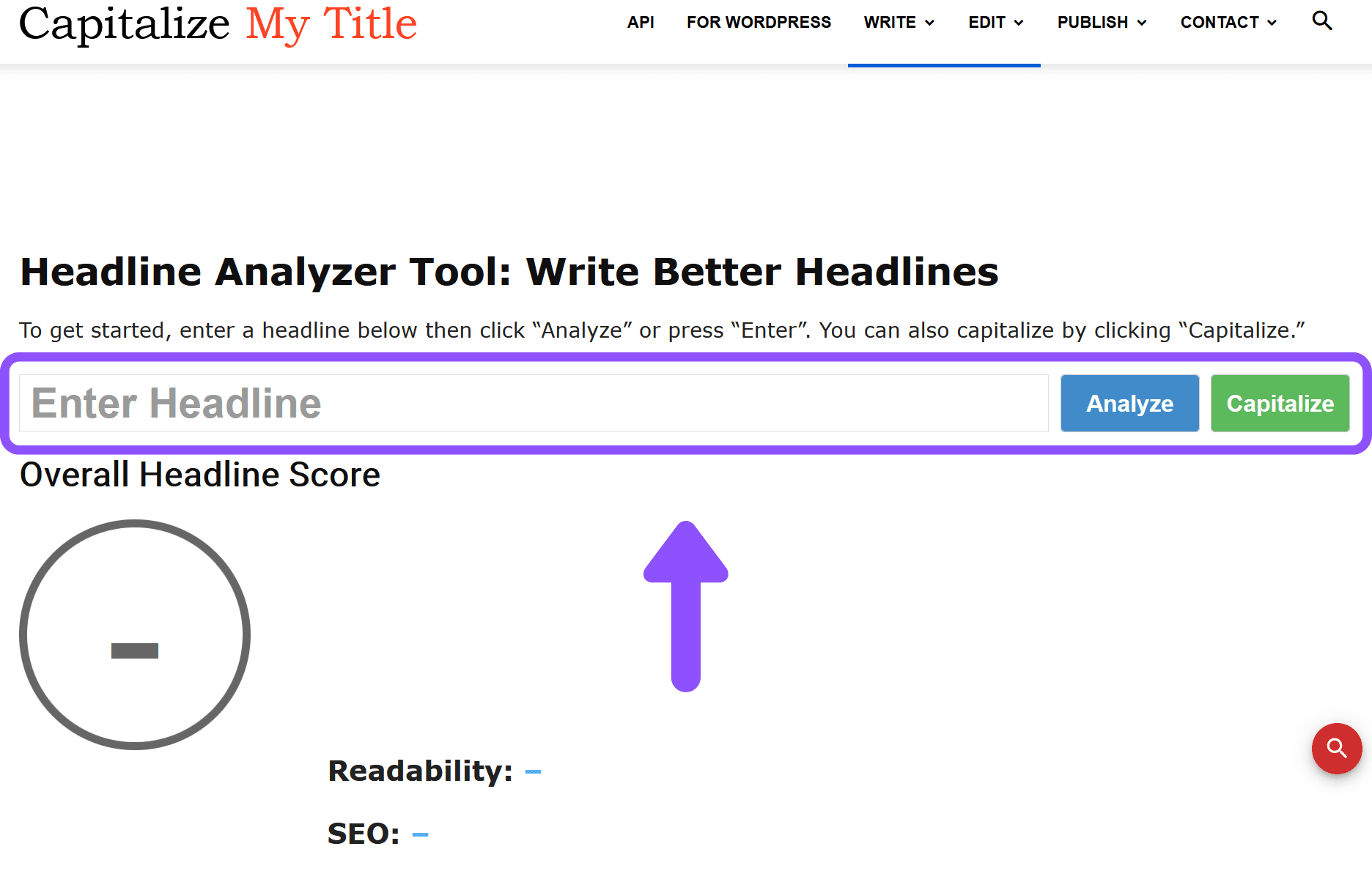 Capitalize My Title Headline Analyzer offers in-depth analysis of your intended title. To begin with, the tool is useful for choosing a capitalization method to suit the entered headline.
You have the option of picking a particular capitalization style (APA, Chicago, MLA, etc.). You can also select a preferred case if you don't want to use the default title case; for example, you can choose "Sentence case," "lower case," "UPPER CASE," "ToGgLe CaSe," and more.
Capitalize My Title also analyzes and grades your headline so you can create the best one possible. It gives you an overall score of your headline, which is between 0-100. The overall score is an average of three sub-scores that the tool uses to grade your caption:
Readability score:

This is a measurement of how easy it is for your target audience to read and understand your headline. According to the Capitalize My Title Headline Analyzer tool, it is based on the Flesch Kincaid Reading Ease system, where:

0-30 score is best understood by college graduates
60-70 score is easily understood by kids who are 13-15 years old
90-100 score is easy to understand by the average 11-year-old student

SEO score:

This is a score that estimates how well your headline will rank in Google Search results. It takes into account the following factors: word count, character count, SEO pixel width, keywords, and power words. The tool provides tips for each of these areas, so you can know what to change if the SEO score for your headline is low.

Sentiment score:

This has to do with measuring the emotional connection your headline conveys. The results will show how many positive or negative words your headline contains and reflect a score based on that. As with the other scores, the closer the number is to 100, the better.
6. MonsterInsights Headline Analyzer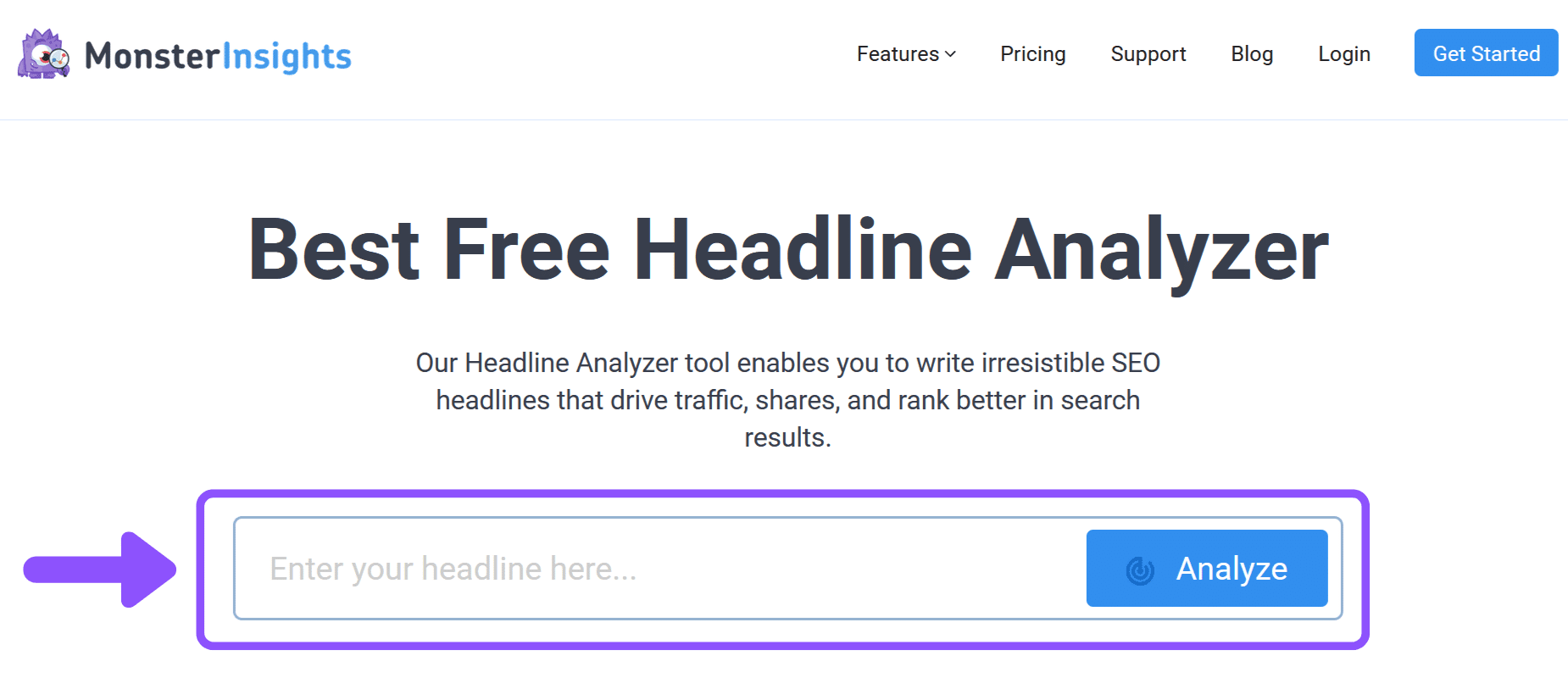 Labeling itself as "the best free headline analyzer," this online tool from MonsterInsights is another solution that offers comprehensive results.
Right off the bat, you will receive an overall score for your inputted headline. Along with the score, the tool offers a brief synopsis, explaining where your score lies on a scale of 1-100.
A score between 40-60 is considered an okay score, but you should strive for 70 and over.
Further down the page, the MonsterInsights Headline Analyzer offers breakdowns on the word balance, sentiment, headline type, character count, and even a Google Search preview of the headline. In terms of word balance, the tool gives some advance on what to improve, as well as metrics in the areas of:
Uncommon words

Common words

Emotional words

Power words
As it relates to sentiment, you will receive feedback about whether the headline is positive, negative, or neutral, and what either means in the grand scheme of customer engagement. With search preview, you will see how the headline looks in Google search and whether it will be truncated due to length.
Finally, the tool provides a summary of all the elements of the headline and suggestions on how to improve in cases where improvements are needed. You can keep updating your headline and analyzing until you get the perfect score.
7. IsItWP Headline Analyzer Tool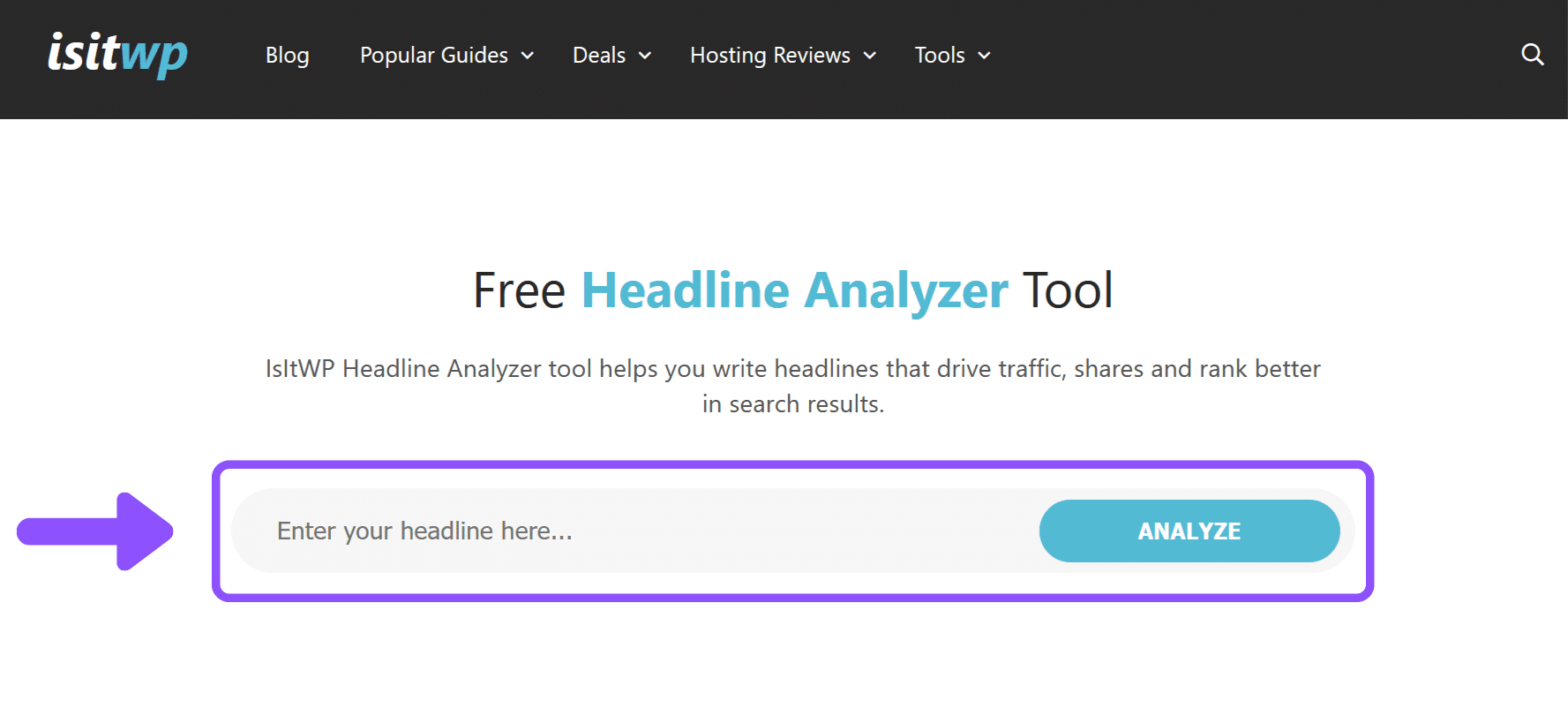 According to the website, the free IsItWP headline analyzer tool "helps you write headlines that drive traffic, shares and rank better in search results." Once you type or paste a headline and then hit the analyze button, you will receive a page of results that is similar in content to some of the other analyzers on this list. The results include:
Overall score between 1-100 (aim for 70 or higher)
Word balance
Word count
Headline length
Common and uncommon words
Power words
Emotional words
Sentiment
Headline type
For each of the above components, you will receive feedback on the actual percentage or count value, as well as what you should do in order to enhance areas that need improvement.
For example, you could receive a suggestion to increase headline length if the character count is too low (less than 55) or to include more common/uncommon words to improve the word balance. You can keep tweaking the headline based on the suggestions until you have one that ticks all the boxes.
If you are new to the IsItWP Headline Analyzer and not entirely sure how to interpret the results, there is also a section that explains how the tool works, step by step. In addition, there is a guideline section that covers how to craft great headlines.
We have discussed seven of the best and most popular headline analyzer tools that are also 100% free to use. Be sure to try out all the options on the list (since they are all free) to see what works best for you. There are also many other free and premium solutions not mentioned here but which could also help you to craft click-worthy headlines. Feel free to do further research and see what else is available.