Remember when you first saw the word 'niche'? I bet you had no clue how important it was to, well, everything. Finding the right niche for your blog can mean the difference between success and failure. No matter how great your writing is or how stunning your website looks, if you don't know whom you're writing for or what content they want, you may as well stop. Choosing a niche isn't easy, but if you manage to find your ideal niche and then create the blog content that perfectly fits it, you're on the road to blogging success. 
Choosing the right niche for your blog is essential. Not identifying and targeting one is like designing and building a product without thinking about who's going to buy it. Niches can consist of dozens of different elements and factors, and some people have different interpretations of what a niche should even look like. Some niches can even consist of entire niche website portfolios.
We explore how to choose a niche for your blog, unpacking why finding yours matters so much and what to look for when searching for one. Let's jump into how to choose a niche for your blog that's going to carry you to blogging success.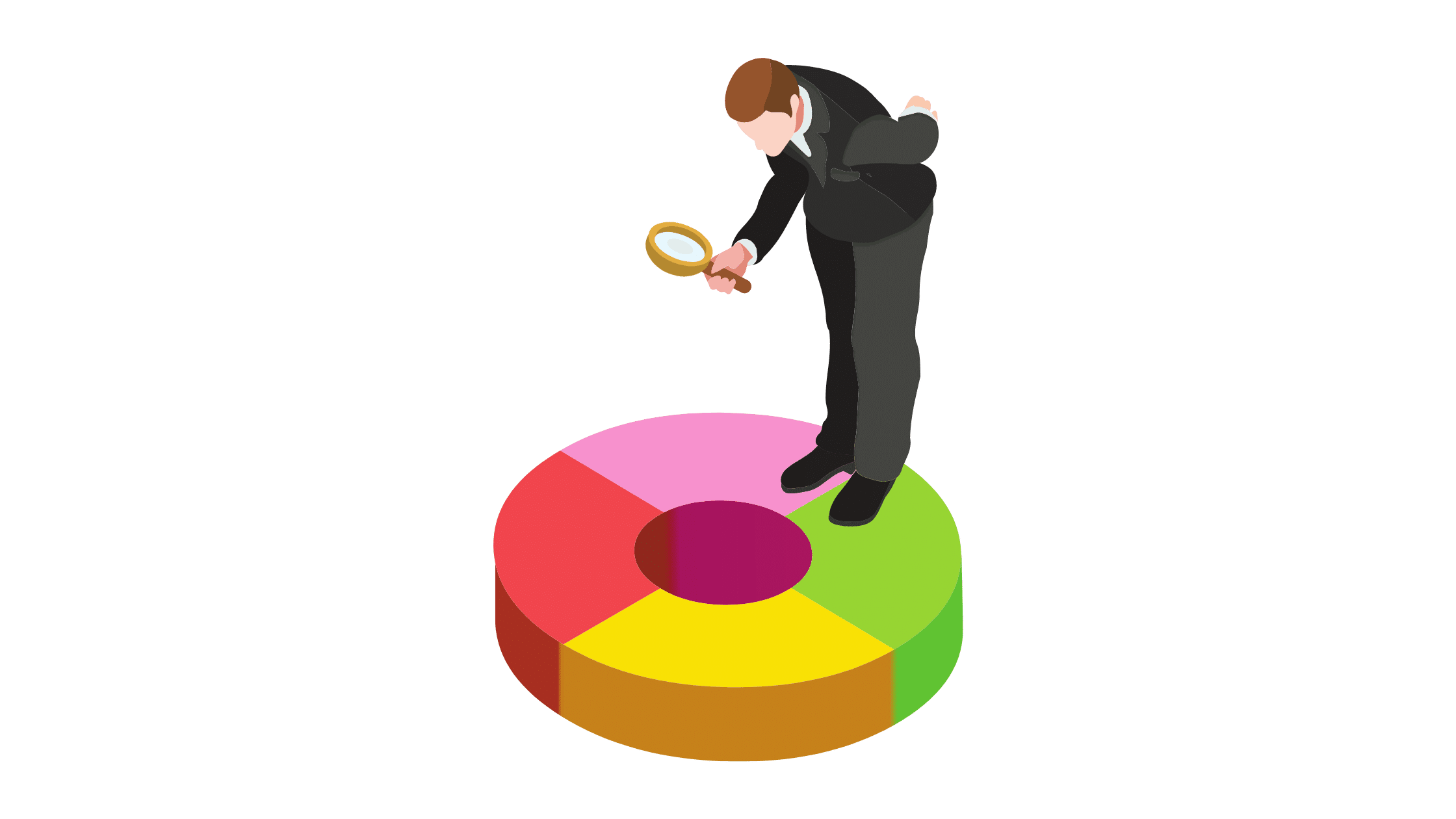 A niche is a place, market, environment, habitat, or space where someone or something can exist and where they fit in, or feel they belong. 
The concept of a niche applies to fields and areas far beyond blogging. In biology, a niche refers to a situation or environment where a species perfectly matches a particular location. In practical terms, a niche is viewed as a physical refuge or space that offers protection and comfort. And in business, niches refer to specialized market sectors that companies can serve better than their competition. This final business definition of a niche is where niches for blogging come to the fore.
Niche Marketing
In business, niches play important roles in marketing and sales. They're crucial for companies and often guide an organization's strategic objectives. But how can we define and identify them? Let me explain:
Companies and brands – operate within industries. These industries are subsets of the economy, composed of manufacturers (who make things), companies (who sell them), and consumers (who buy them).
Consumers – belong to markets that companies operate within and offer their products to. But these markets can be enormous, consisting of countless groups, demographics, regions, and income levels of people who all want different things.
Markets – can then be divided into segments, assigning general characteristics and criteria to each, allowing marketers to better target the consumers who occupy them.
But we can go a step further, drilling down into these market segments to find the perfect customers or ideal customer personas for our unique business. These customers exhibit the characteristics that make them perfect targets for a company since they usually have the same needs. So we place them into groups called niches. 
Niche Blogging
In the blogging business, a niche is seen as a specific topic or subject that the blogger focuses on creating content for. This allows them to target a particular niche market or niche audience (which is often very narrow or small) by generating customized content created specifically for them. 
Now, you may be wondering why anyone would want to write for fewer people instead of as many as possible. To understand why, think of it like this. There are two kinds of salespeople:
Salesperson A – mass markets their offerings, far and wide, advertising to as many people as possible in the hopes that, if they reach enough of the market and even if only a tiny percentage of people buy from them, they'll break even. 
Salesperson B – takes a different approach. Instead of focusing on dominating the advertising space, they choose to conduct in-depth research into the market to understand the needs of everyone better. They spend a lot of time and energy identifying the people with a particular need for their product. 
By ignoring everyone else and only focusing on a few, lucrative customers who are far more likely to want to buy from them, Salesperson B is able to divert their resources towards selling to a part of the market that is much more appealing and likely to buy their goods. 
Niche blogging goes one step further, though. While salespeople usually already have a product they want to sell, bloggers have the power to create theirs from scratch. By looking first at their niche, they can craft content that targets a particular market – perhaps one that doesn't even exist yet. 
Why Niches Are Important in Blogging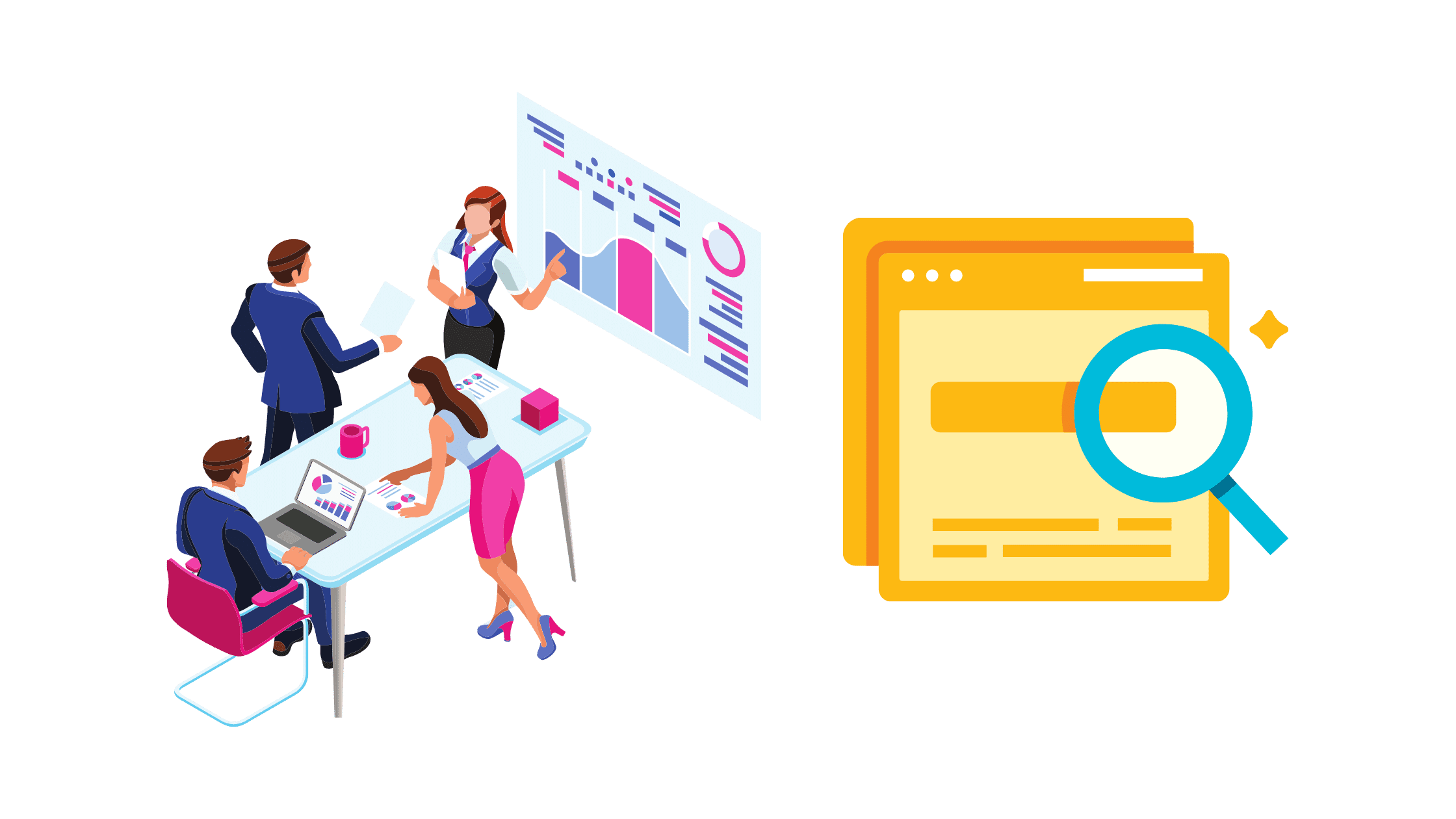 Niche blogging allows you to deliver tailor-made content to a lucrative audience who needs something. Niches give your blog direction, provide a reason to blog, and unlock the revenue potential of blogging. Blogging is a highly competitive game, and if everyone were to blog about random topics, nobody would know where to go to find the content they need.
They create new markets
Niches have the potential to evolve into entire markets too. Just think about the CBD market, home office equipment, and VR – as recently as 10 years back, all of these were considered 'fringe markets' with limited but highly focused audiences. They were niches. Today, they're booming, billion-dollar industries with millions of blogs about them. 
They eliminate the guesswork
Niches allow bloggers to blog with purpose and take the guesswork out of the process. They help you develop an idea of what your reader looks like and what content appeals most to them. Once you know that, you can then create customized, high-quality content just for them. (AKA' targeted content).
They make your blog a business prospect
And once you're churning out targeted content to a highly engaged, motivated group, you're niche blogging. This unlocks the potential for ad networks to partner with you and for affiliate marketing programs to come on board, paying you to put their offerings in front of your niche market. If you're blogging for a niche, you're a much more attractive monetization prospect. 
Now that we have a better idea of what a niche market is and the benefits of having one, let's look at the steps to finding one.
What to Look for in a Niche?

There are many factors, elements, and issues to weigh when choosing your niche. These include your own considerations as well as market characteristics and research. And while most niches are pretty well set, others are always changing, shifting with new trends and emerging conditions. 
Your interests
Before looking at the market for your niche, look at yourself. There's no point writing for a niche if you can't stand the subject matter. Niche audiences are looking for high-quality content that reflects the writer's passion, expertise, and ideas. 
Don't start by thinking about which niches will make you the most money or will guarantee high traffic – that all comes later. For now, list the topics, subjects, and ideas that appeal to you and spark your passion. Don't be afraid to get creative. Even the silliest idea could evolve into a set of niche topics you never even knew existed.  
Your knowledge
The internet values engaging, high-quality, and accurate content that readers find helpful and useful. Content full of errors and assumptions generally gets lost online, and if you don't know what you're blogging about, it'll show. 
Think about what you know. Topics you understand and have experience in are always natural choices, while those new to you may require some time to come to grips with before taking them on. Start by listing all the topics and related fields you feel you're most well-versed in and take it from there. 
Niche monetization potential
You'll also want to consider the monetization potential of various niches. While the travel and food niches have enormous potential to earn big, niche topics around outdated concepts like extinct technologies or offensive ideologies won't make you very much. 
Consider your monetization options. Will you target display advertising opportunities, affiliate marketing programs, or both? How much will you need to earn to break even, and what are your long-term revenue goals? These are vital considerations when choosing a niche for your blog.
Niche competition
Next, you'll want to know who you're up against in a particular niche. As a general rule, the more profitable a niche, the higher the competition. Bloggers are always looking for low-traffic niches (those with minimal or low-quality content) that haven't been tapped fully yet. Free SEO tools like the Ahrefs browser extension are handy for monitoring niche competition. 
Even high-competition niches can be leveraged, though. For instance, the 'Pet Toys' niche is well-known for being massively popular due to the high traffic it receives and the willingness of its audience to spend money. However, 'pet toys for X, Y, or Z cat breeds' may not yet be fully exploited, giving you the chance to sneak in and dominate it. 
Niche topic potential
Niche topics are closely related to many other factors, including traffic, SEO difficulty, and competition. But the most crucial element here is trends. Trends help you to understand which topics are popular currently and which ones are cooling down. 
Trends can be seasonal, returning periodically, while others are influenced by other trends, events, and even the news. Google Trends is a helpful tool for staying on top of shifting niche audience needs and provides valuable insight into which topics are hot and which to avoid when looking at how to choose a niche for your blog.
Steps for How to Choose a Niche for Your Blog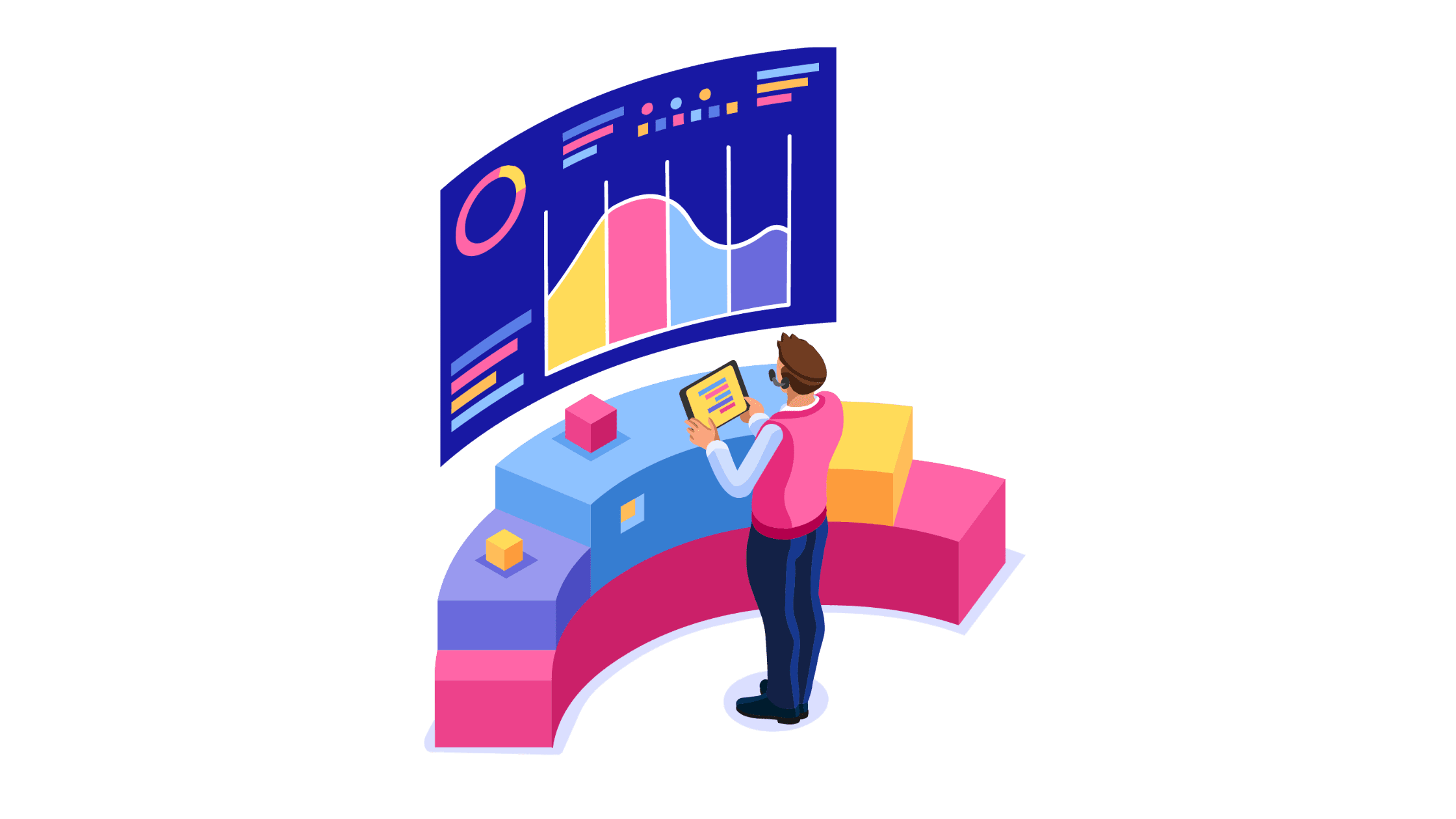 Now that you have a good understanding of what you'll need to keep an eye out for when looking at niches for blogging, it's time to get to work actively searching for potential niche candidates, identifying the best options, and testing them before diving in.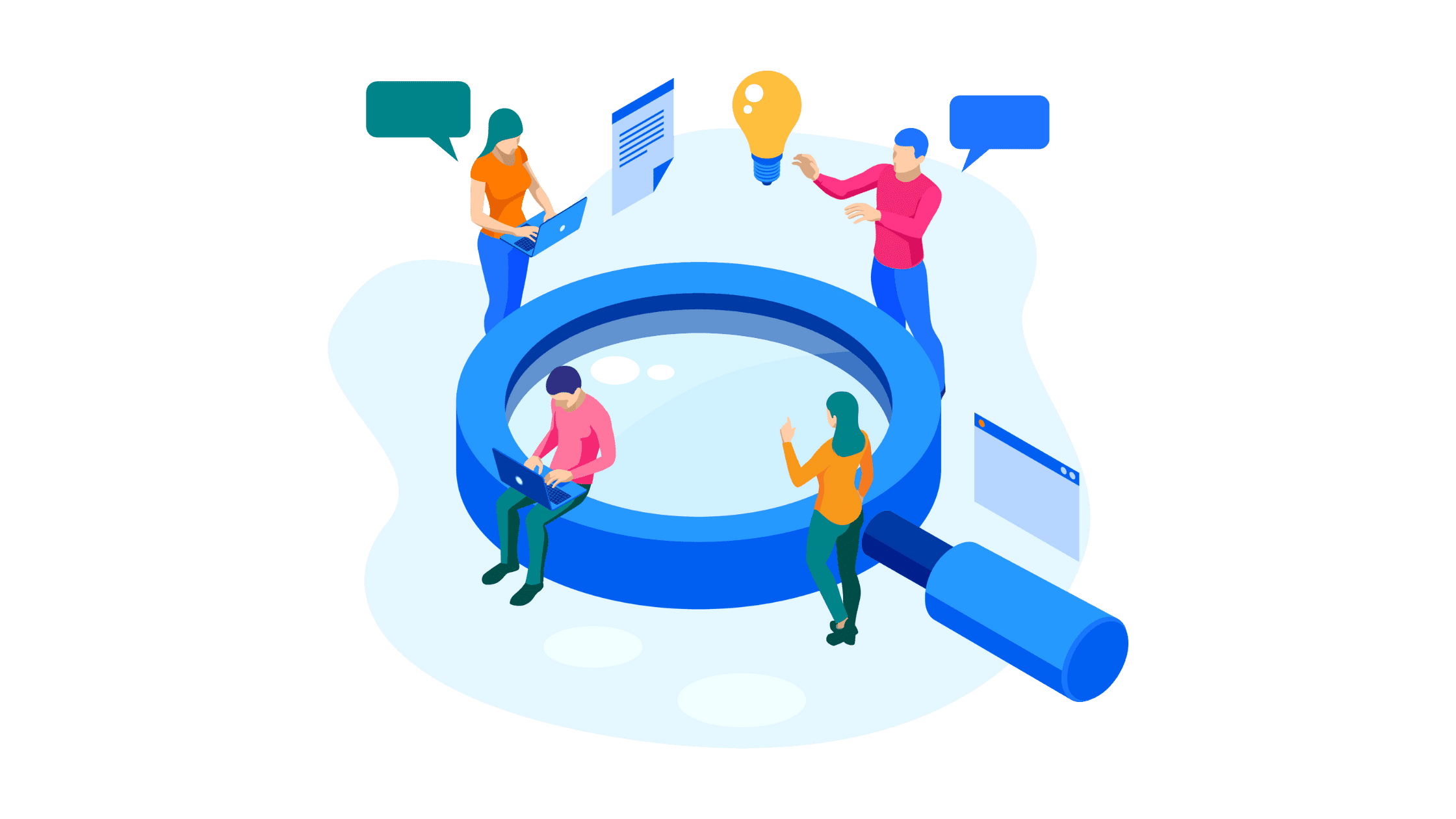 Brainstorming is the first phase of the selection process. There are no limits here – the more, the better. Start by writing down every idea you've been considering and anything that pops into your head. Anything you're interested in, have experience with or think you'll enjoy, goes. 
Draft a preliminary list, and don't stop until you start struggling to come up with other topic options. This can take hours or days, and sometimes the best niche topic ideas come to you in the shower, while driving, or even in your sleep – just make sure you record them!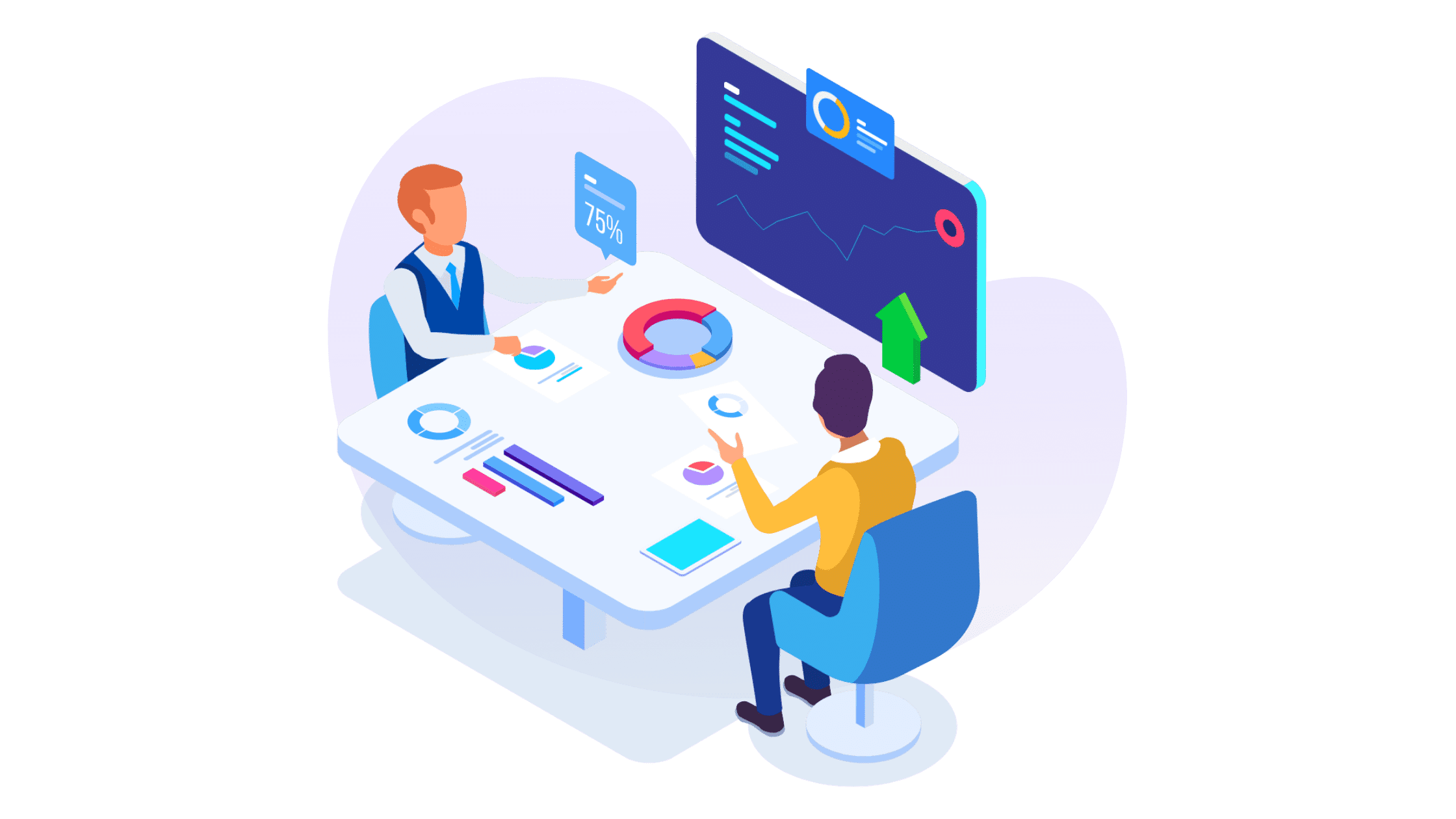 Once you've got a good brainstorm going, you can begin analyzing the market. Gather as much research as possible, as this information will form the foundation of your niche blogging search. Consider all the above elements and try to curate your findings into a manageable dataset. 
Work to identify demand for your niche and try to extract your niche audience's specific needs so you can offer viable answers and solutions to them. You can kick things off by conducting a simple Google search and running some keyword planning sessions. There are many different keyword planning tools, and most are free to use. 
List your top chosen keywords and narrow them down by splitting them according to keyword suggestions by search volume (1k – 10k is a good range), search difficulty (the lower, the better), competition level, and CPC bids.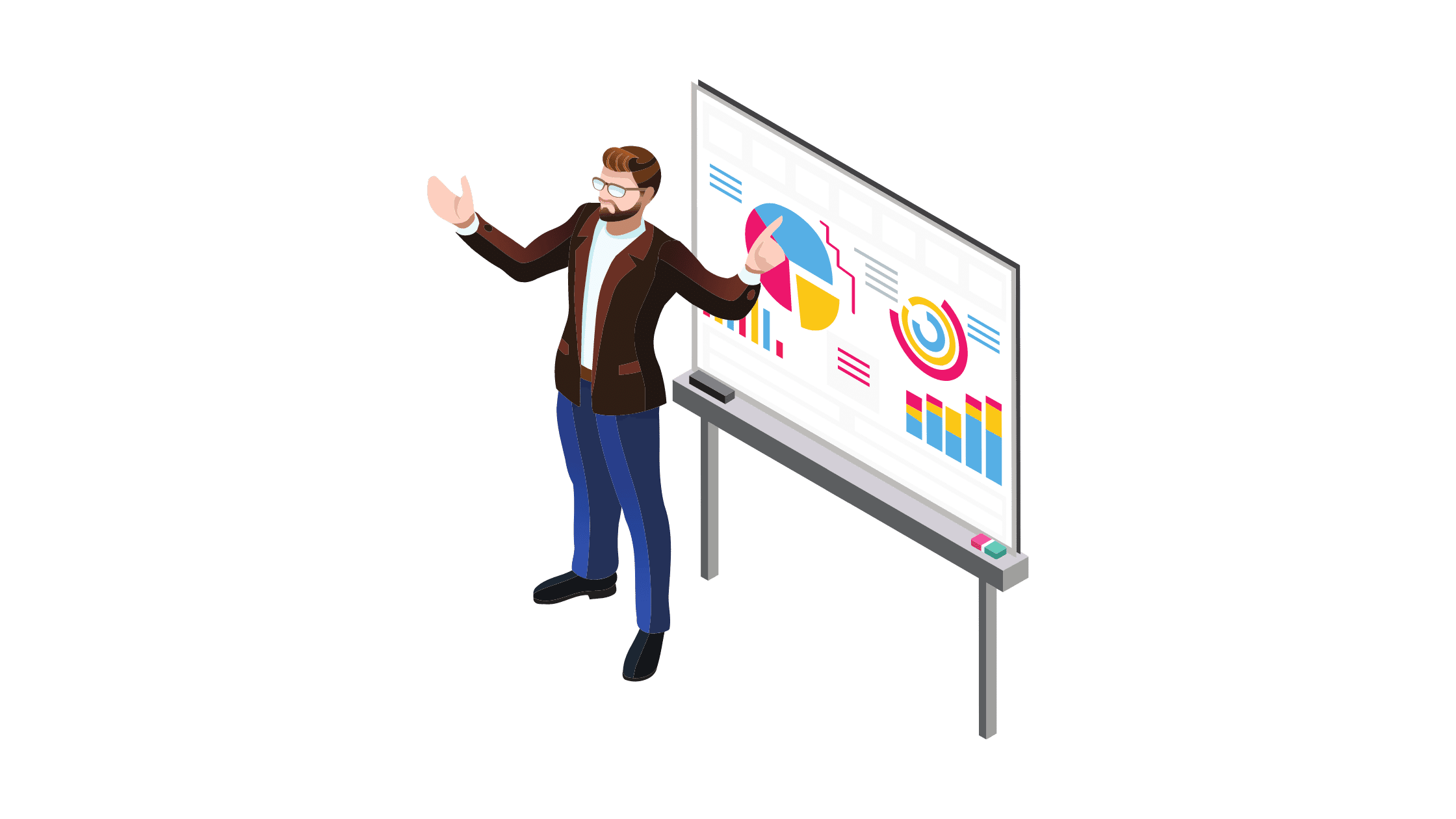 Next, you'll want to match your identified keywords with the topics you've already brainstormed. A helpful tip here would be to categorize your ideas and keywords into sections according to the objectives and intent of your audience. 
By now, you'll be starting to see your niches coming into focus as keywords begin to align with some of the topic ideas you're good at or interested in. Be objective and look at the data. While you may spot a few keywords lining up alongside some of the ideas you're super keen on, they may already be highly covered or crazy difficult to rank for. 
Remember, the goal here is to spot those gaps in the market that pay well, haven't been taken advantage of, and align with your interests and expertise. 
4. Validate Chosen Candidates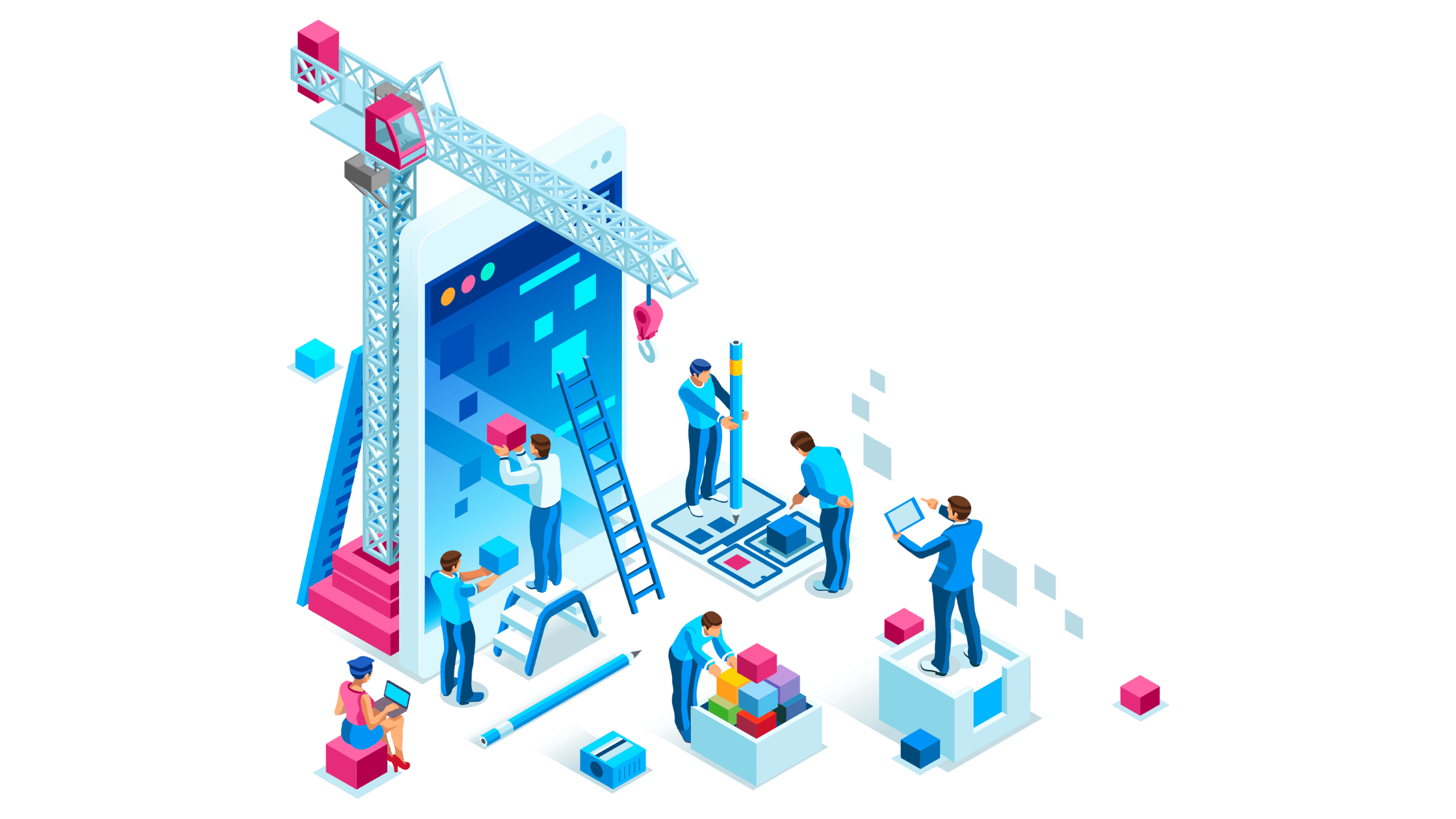 Shortlist the top niche idea candidates and write off those ideas and keywords less likely to succeed (Tip: Don't get rid of them, save them elsewhere for future review as trends and your experience change). These are the top candidates and reflect your best niche possibilities. 
Once you've shortlisted the top contenders, go back and do more in-depth research on each one.
This is known as niche site validation. You are basically assessing the potential of various niches, using preliminary keyword research and other tools.
Look for opportunities to refine your niche options further, explore their monetization and traffic potential and scrutinize the market. Check out the competition, and don't forget to be objective about your selections.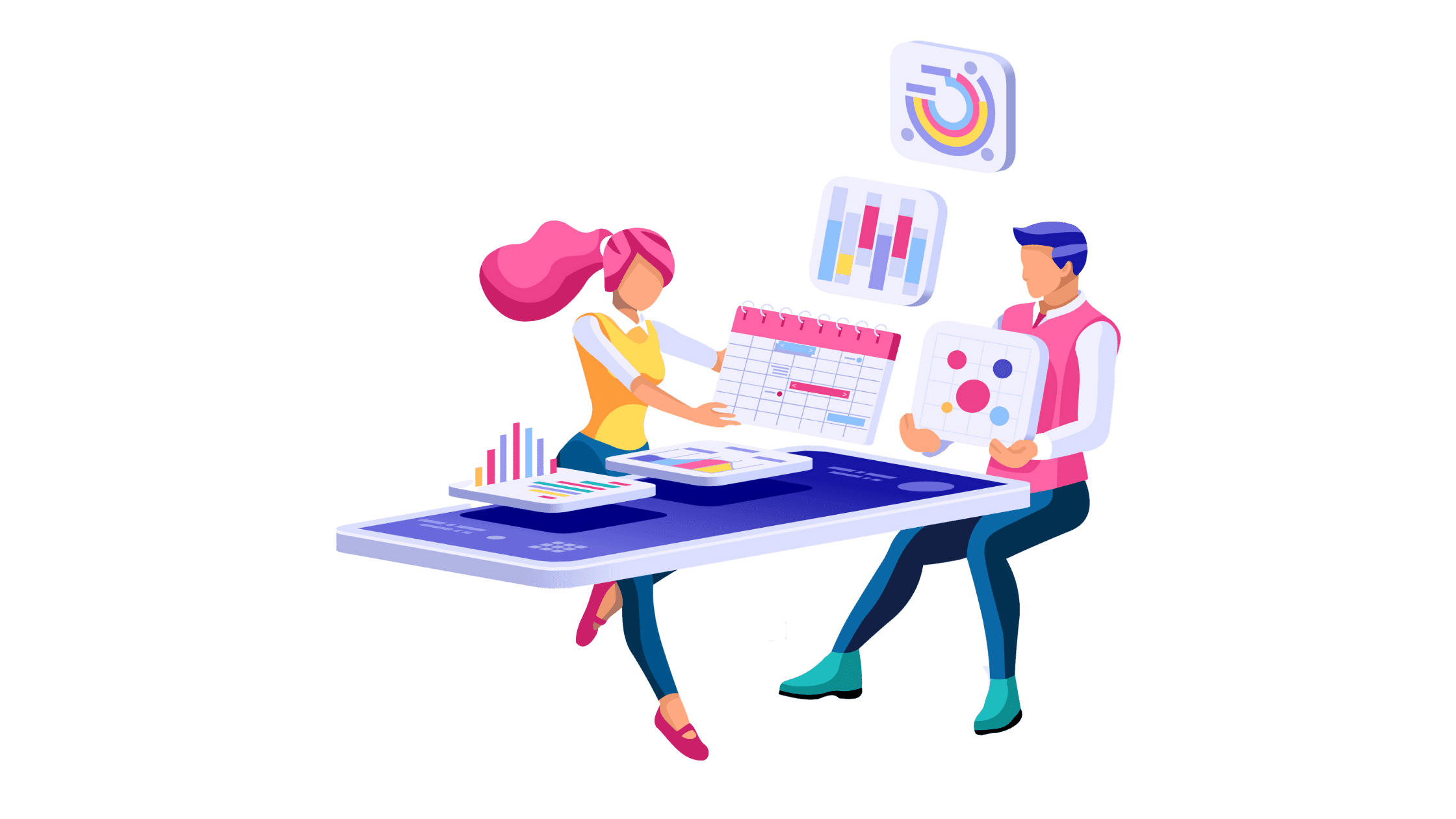 The only way to really know if you're on the right track to identifying the best niches for blogging for you is to test the market in real-time to see if they'll bite. 
There are a couple of ways of doing this, including surveying people on social media and other paid platforms. Google offers a paid survey tool, while Facebook is an excellent survey option. You can also use AdWords to test your niche by creating landing pages offering free content related to your chosen niche (tools like Leadpages are great for this) and using AdWords to gauge traffic.
6. Confirm and Get to Work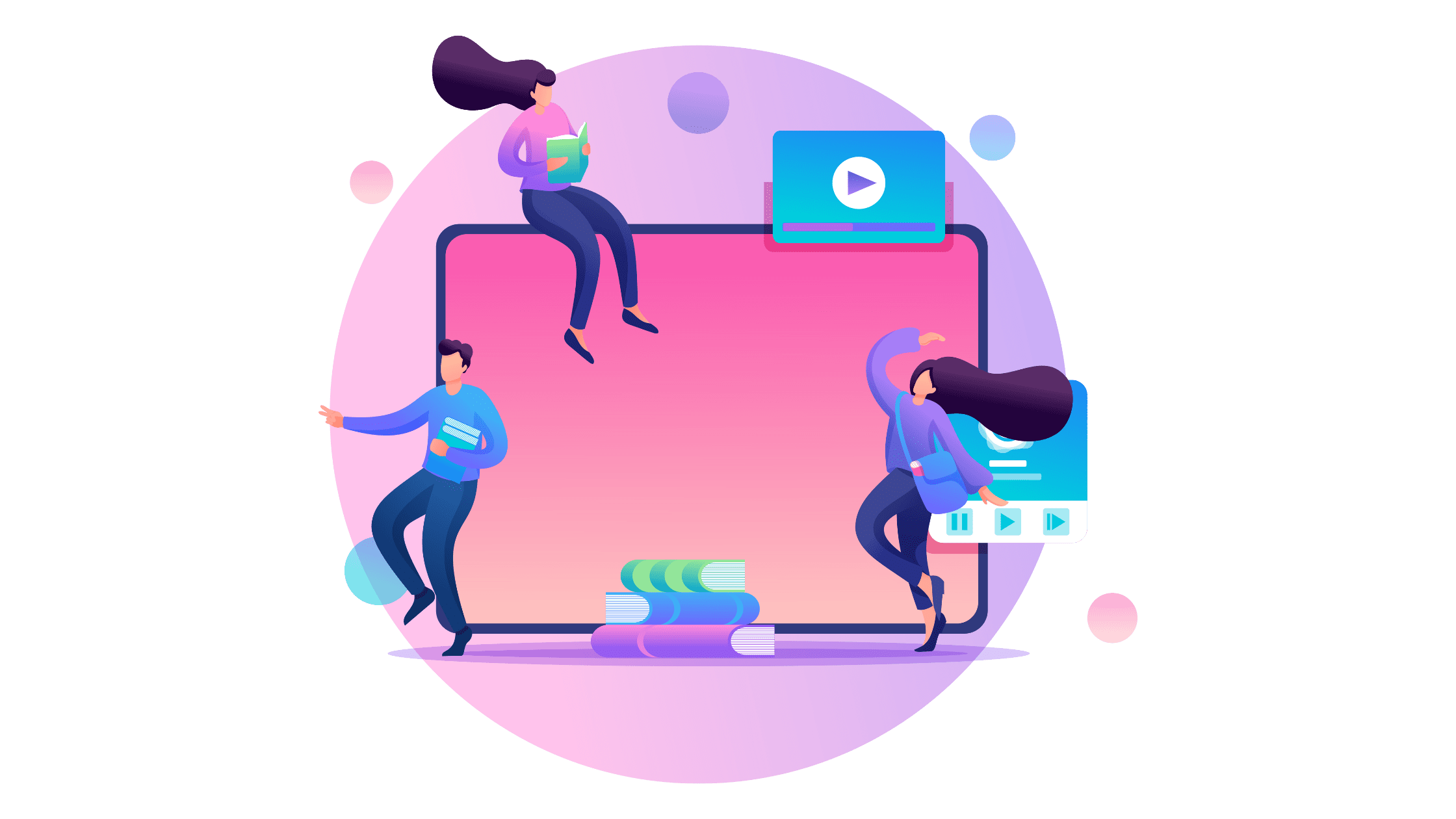 Finally, you're ready to start blogging about niche topics for your niche market. Remember, this is an iterative process, and the more you repeat the procedure, the better you'll get at identifying those niches that are perfect for you. 
There you have it, how to choose a niche for your blog that works for you and your blogging objectives. Finding the right niche can be very challenging, but if you get it right, the opportunities are endless. 
This process isn't set in stone or finite. You can reiterate, reconfigure, or reverse engineer everything and start from the end. Try to keep your niche objectives in focus, and don't get discouraged if a high-potential niche ends up disappointing – it's all part of the process. 
Niches are one of the keys to blogging success and can help you to find purpose and direction in your blogging. They're essential to identifying your prime audience, spotting your best topics, and transforming your blog into a lucrative online resource. 
Think about what you want your niche to look like, do your research and keep refreshing your niche blogging objectives and activities. You never know, you may just uncover the next big thing!