How to Do Keyword Research for Your Blog
Disclosure: Some of the links below are affiliate links, meaning that at no additional cost to you, I will receive a commission if you click through and make a purchase. Read our full affiliate disclosure here.
Keywords power good content. They are how search engines find your blog posts and are the starting point for SEO. There's more to keywords than individual words or phrases, though. If you can figure out how to find blog keywords that hold the most value to you and use them before your competitors do, you'll have the inside track to blogging success. And that starts with research. 
Good keyword research is part art, part science, and part skill. But getting your blog keyword research right also requires persistence and a little luck. There are over 170,000 words currently being used in the English language, and countless others form part of the rich tapestry of all the world's dialects. Google's algorithm is constantly changing, and the exploding range of topics, subjects, and online trends makes it hard to keep up. But one SEO aspect has remained pretty consistent – keywords.
In this blog, we look at how to do keyword research for your blog. We'll help you to understand what good keyword research can do to enhance your blog's SEO, how to identify and analyze the keywords most relevant to your niches, and the steps to follow to perfect your process. 
What is Keyword Research?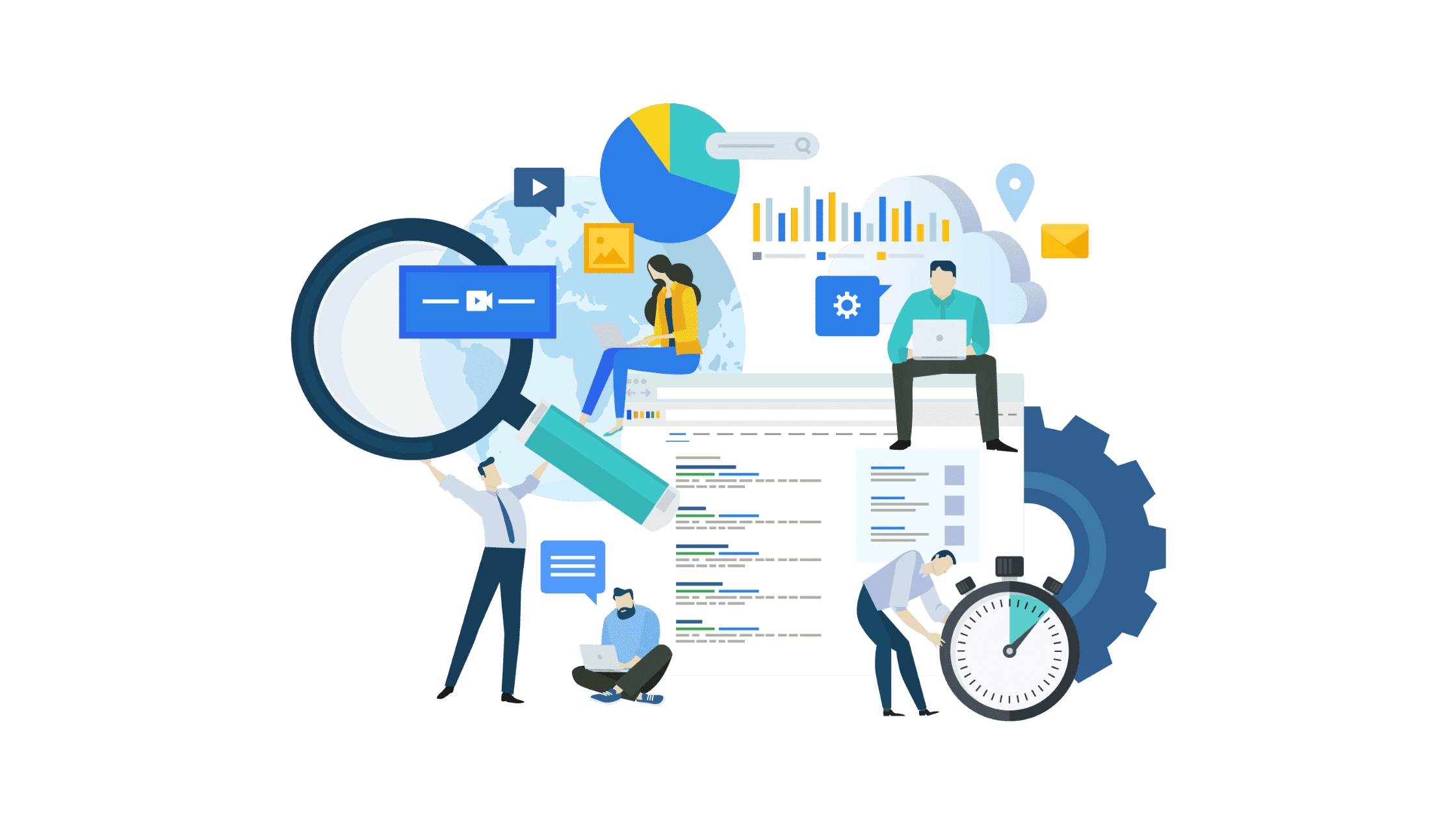 Before we look at the research efforts that go into how to find blog keywords, let's consider what keywords actually are.
Keywords Defined
Keywords are the individual words and combined phrases we enter into search engines, like Google, to find information or results for a particular topic, subject, or field. Also sometimes called "key phrases" or "search queries," keywords are intentionally and strategically included in webpage and blog post content.
The aim here is to anticipate the words and phrases users will use in searches. We can then add these to our blog and webpage content without compromising it and as naturally and organically as possible. Search engines then cross-reference user searches with the keywords in our content to deliver more accurate and relevant results. 
Keyword Research in a Nutshell
Unfortunately, we can't just guess and randomly pick which keywords we think are the most relevant to our content or that people will use in their searches. Instead, we can look at the online data and statistics around these keywords to identify the ones we want and need. 
We use this information to analyze and understand:
Which keywords are being used the most
How many of our competitors are already using them
Why people are trending toward certain keywords and away from others
And even predict which ones are likely to become more relevant and valuable in the future
This process, or blog keyword research effort, allows us to identify and shortlist the keywords we need to include in our content, informing our overall blog SEO strategy and adding immense value. This allows search engines to find our content and list it for searchers.
How Google Uses Keywords for SERPs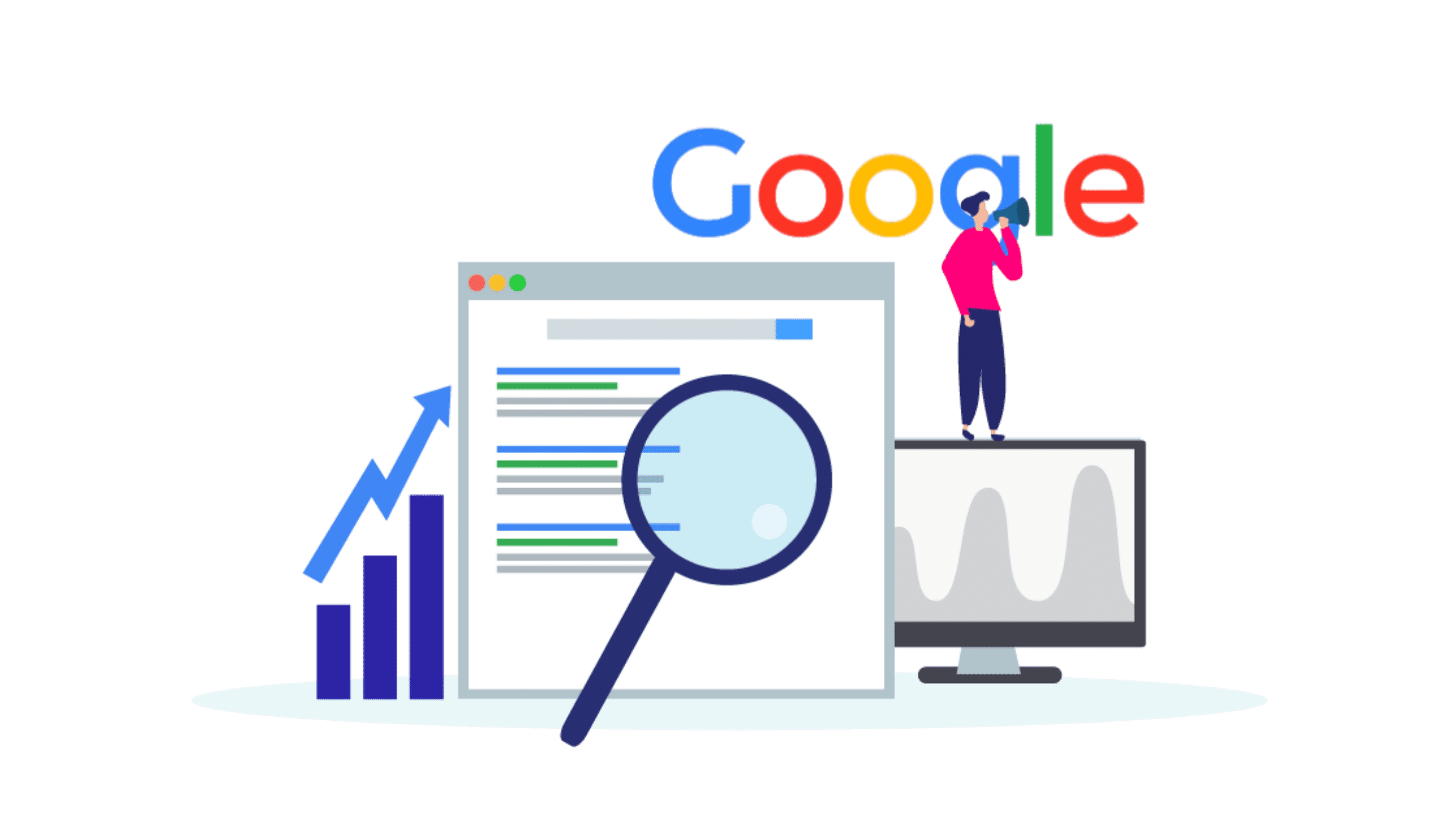 Google uses advanced algorithms to determine which words and phrases in blog posts are keywords and which aren't. The search engine uses them to index sites and keeps detailed records of keyword traffic, popularity, and relevance. 
They've monetized keywords, too. Bloggers can pay to have their content associated with specific keywords, appearing higher on SERPs. Whenever anybody clicks one, you pay a fee to Google. This is just one of the roles keywords play in helping people to find your content online. 
Using keywords correctly
Google ranks domains according to which ones they think contain the most relevant, helpful, and accurate content for specific keywords and even provides detailed metrics and data on them. The search engine values good, ethical use of keywords and penalizes content that employs black-hat tactics or tries to "stuff" keywords into their blog posts and web pages. 
As much as keywords can help your content to get the exposure it needs, using them incorrectly can also hurt it. Learning how to find blog keywords is just the beginning.
Why Keyword Research for Your Blog Matters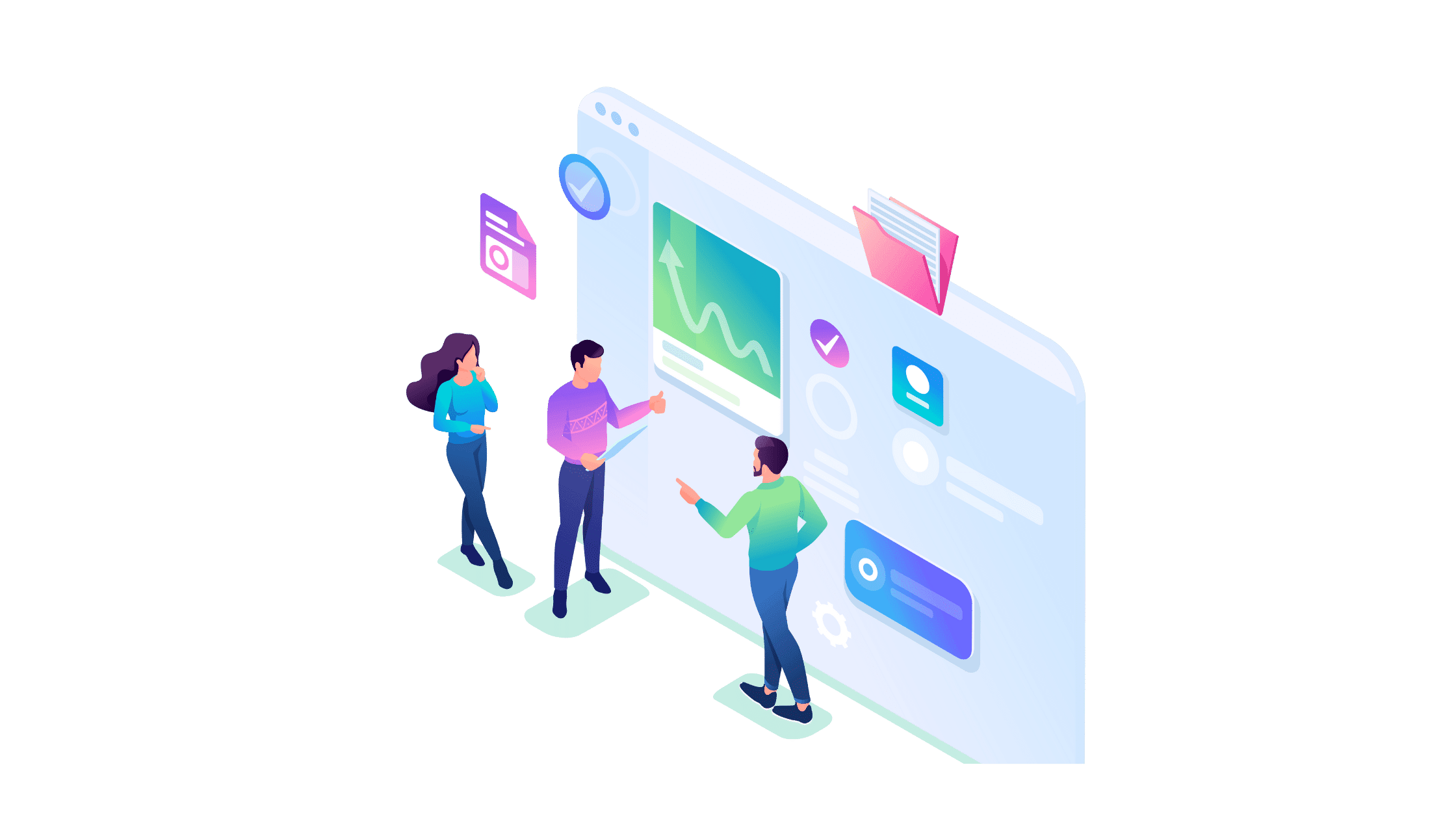 Blogs need to provide value to readers. But how can we show this to Google? While the search engine is able to crawl your content to get an idea of what it contains, we can help the algorithm to find it faster and to spot the value by using the right keywords we find by learning how to do keyword research for your blog correctly.
Google also looks at the content around identified keywords. If you can demonstrate which ones you're targeting, the search engine can index your pages faster and more effectively. This boosts your search ranking and gives your SEO the help it needs to perform well.
A Modern 'Yellow Pages' Directory
Think of keyword research as how the yellow pages telephone directory operates. You'll need to know which category your business falls under, the areas it serves, and who will be looking for your contact details. By providing the Yellow Pages registry with as much information and context as possible, they can list your business more effectively. 
As a modern, global directory, the internet needs to know what your content is all about before listing it for you. Blog keyword research allows you to provide the information the internet needs to do it. 
The Benefits of Conducting Keyword Research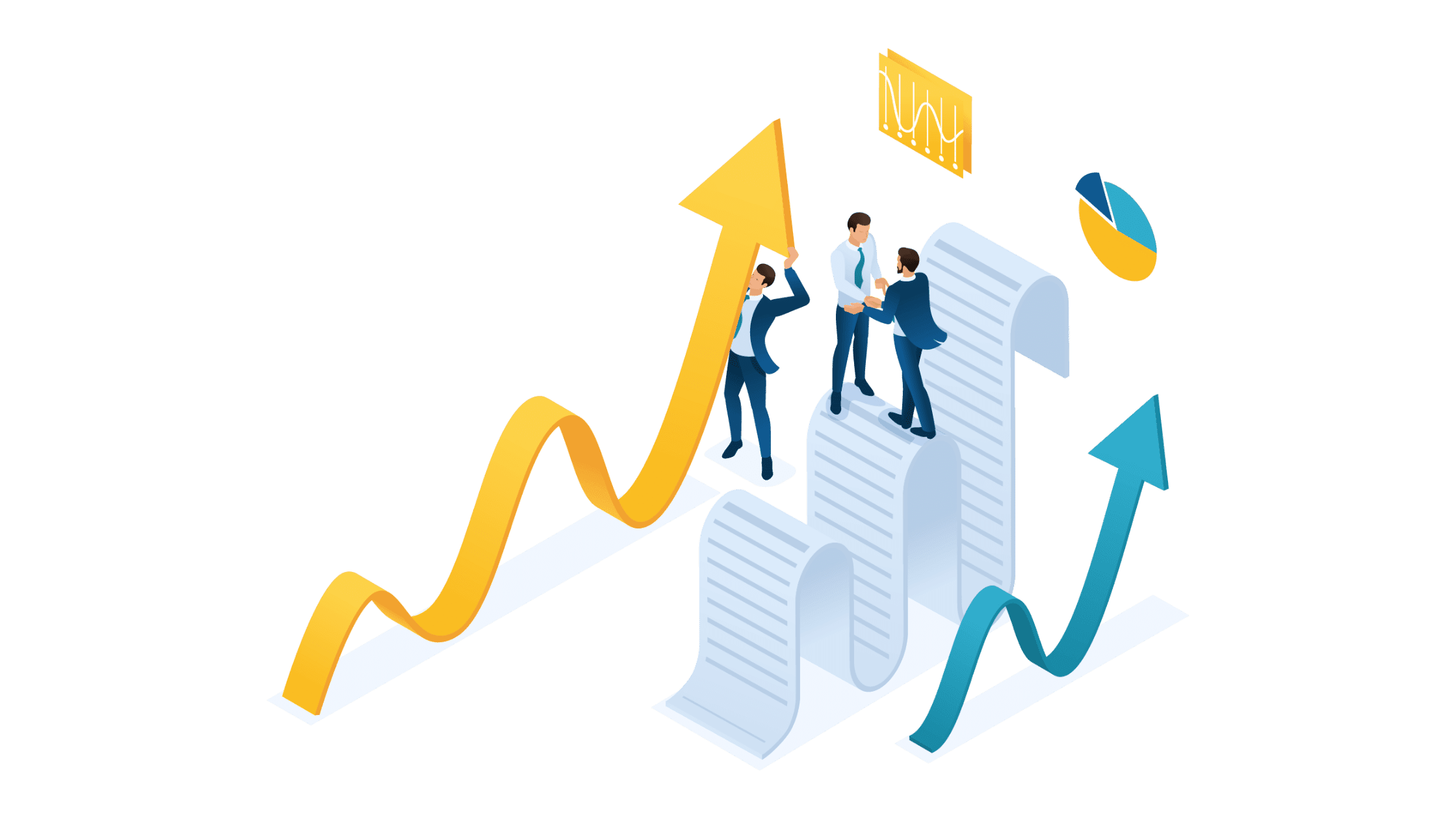 Many bloggers see keywords as just one element of their SEO. And it is. But keywords are the starting point for good SEO. You may have the perfect blog length, well-optimized images, and a page speed that even a 56k modem could handle, but without keywords in your blog content, nobody will know what it contains when searching for it.
A blog without keywords is like a book with a blank cover. Figuring out how to do keyword research for your blog is essential to allowing you to find the right ones.
Understanding User Intent
Keyword research helps you to understand what your audience is looking for. Aside from being able to create content containing these words and phrases for Google to list them, doing the research also helps you to get an idea of what to write about in the first place. The process gives you insight into what people are typing into the search box, presenting a golden opportunity for new ideas and topics you may not yet have thought of. 
Beating out the Competition
If you're doing even the most basic keyword research, you're already one step ahead of 17% of your competition. That's right, almost 1 in 6 bloggers don't bother to do keyword research, and only around half conduct keyword research for all their content. Since effective keyword use forms the basis of any good SEO strategy, doing it for all of your content puts you in the top half of the field. 
To Boost Your ROI
Keyword research costs money, yes. But the returns you stand to make when it begins to bear fruit are exponentially higher. Many bloggers use free keyword research tools, graduating to paid resources once they see the massive benefits that good keyword applications can offer them. You can't put a price on a top-ranking SERP spot, and if you're using the right keywords, you're more likely to rank on page 1 – which receives over 90% of all clicks. 
Because Google Needs You to Do it
Google's algorithm relies on core rules and measures to rank content. Some of these change daily, while others form the basis of how the search engine decides which content is more valuable and which isn't. Keywords are one of these core principles. Google depends on websites and blogs to include the keywords in their content that will attract the right users.
Elements of Keyword Research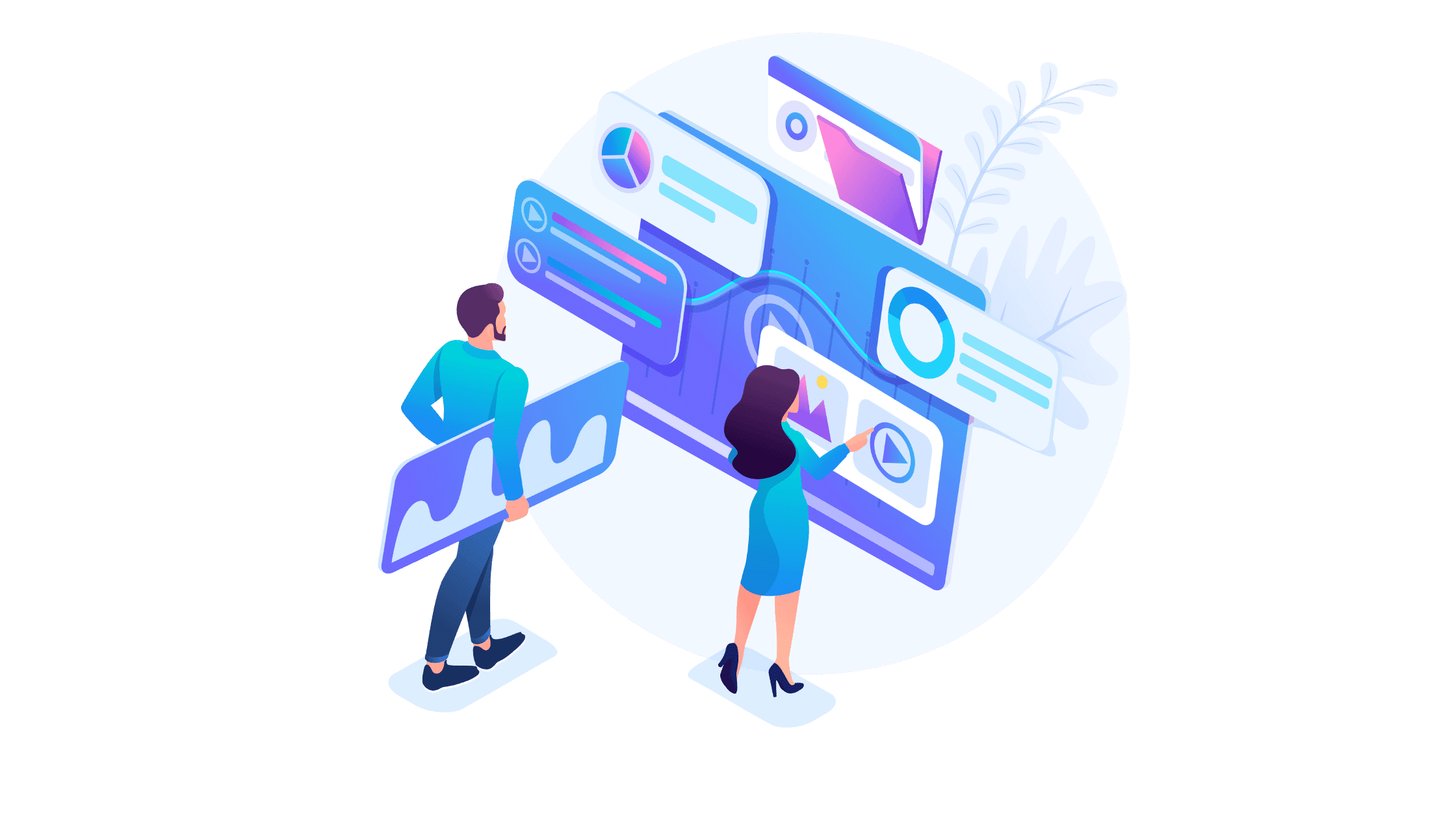 Keyword research involves looking at trends, data, statistics, and relevant information associated with a chosen word or phrase. In order to understand where the real value in a particular word or phrase lies and how likely people are to search for it, first, you need to consider the metrics we use to measure the potential that a keyword has for you. 
Search Volume
The 'original' metric, search volume, relates to how many times in a period people search for a keyword or phrase. Higher search volumes mean more people are searching for the keyword, but the higher the volume, the more difficult it is to rank. Also, consider search volume over time.
Keyword Difficulty
Keyword difficulty refers to how difficult it will be to rank among the top results for a particular word or phrase. The more popular or valuable a keyword, the higher the difficulty and the harder it will be to appear near the top of SERPs. 
Relevance
This is your primary user search intent indicator and an important gauge for how valuable Google thinks your content is versus the competition. Your content will only rank for relevancy if it genuinely provides value to the searcher and meets their needs.
Trends
Trends talk about interest in a keyword or its related topics' popularity. Here, you'll consider if interest is going up or down, what interest in a keyword looks like for various regions or countries, and the keywords and phrases most closely related to the ones you're researching. Google Trends is the go-to resource for this metric. 
Cost-Per-Click 
Cost-per-click (CPC) tells you what you'd pay to Google for your content to be intentionally ranked higher for a keyword. This metric also indicates how much your competitors are prepared to pay to appear at the top of SERPs. 
These elements must be considered when doing your blog keyword research and, when combined, will give you a good view of the potential each keyword or phrase holds for your blog. 
How to Do Keyword Research for Your Blog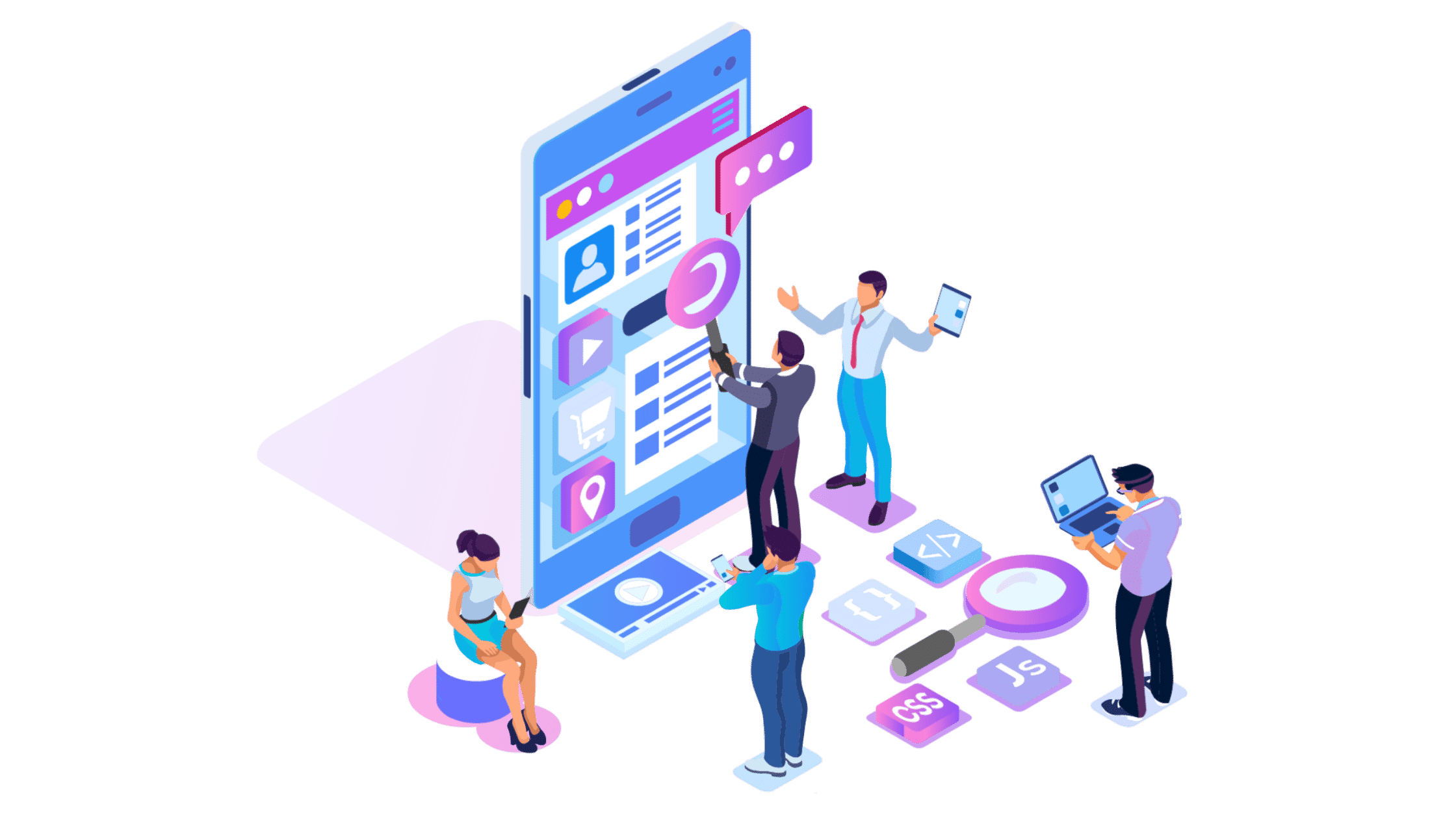 Conducting keyword research for your blog can be time-consuming, but the end result far outweighs the effort. There is a litany of tools and resources available to help you with your keyword research, but you'll need to understand the basic keyword research process before committing to anything. 
We've summarized the process behind how to find blog keywords and listed some examples to help you get an idea of how to execute your research. There are many dedicated keyword tools and resources you can use to speed things up, and we've listed those near the end of this post. This process, however, covers the fundamental steps behind good blog keyword research. 
1. Start Big: Topics & Seed Keywords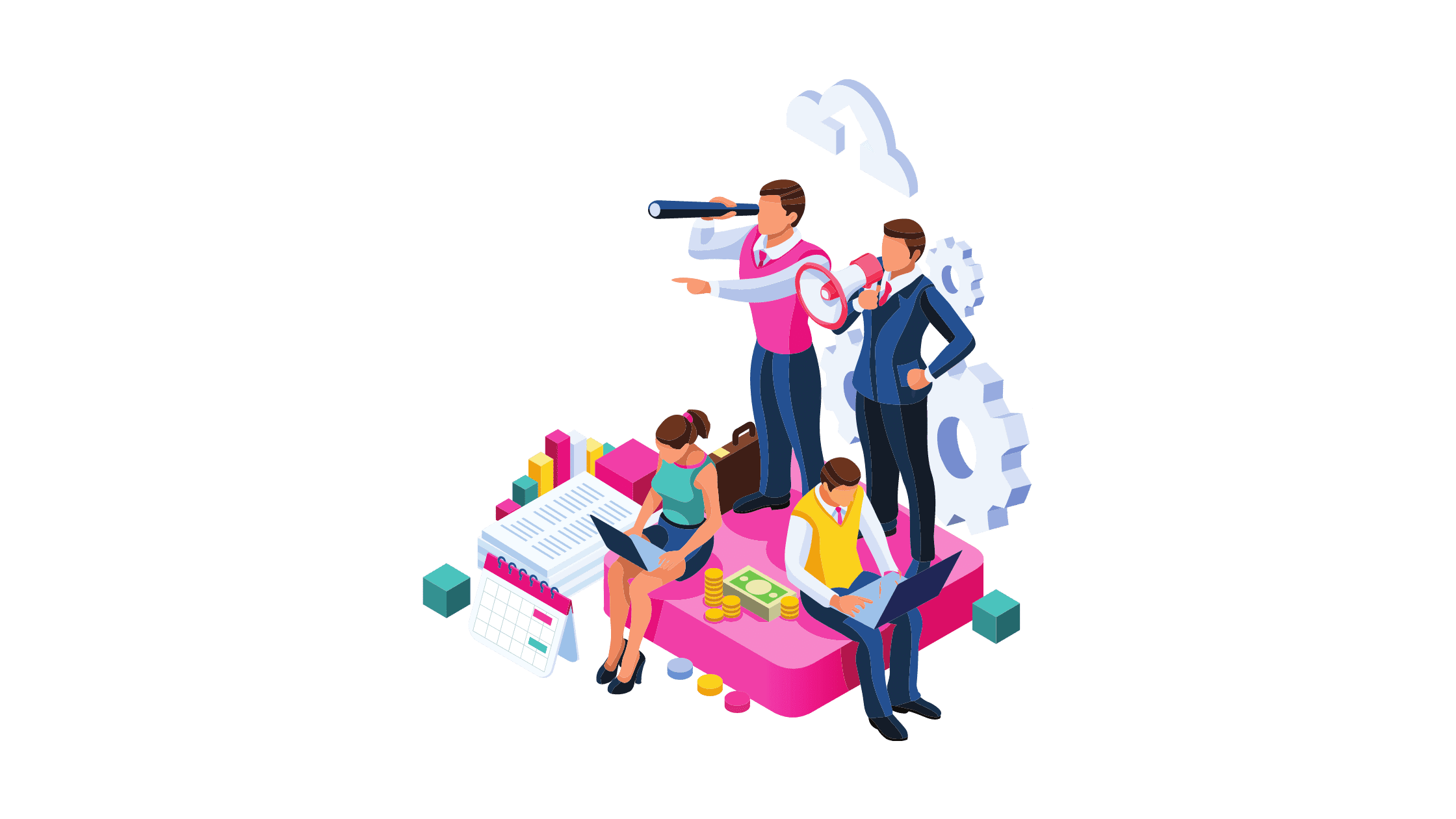 By big, we mean you need to begin by looking at a wide range of available search terms for topics and ideas, not keywords specifically. These 'seed keywords' form the foundation of how to do keyword research for your blog. This means starting with high-level topics or subjects and then finding general keywords related to your niche topics that will become the source of additional blog keyword ideas. 
Start by brainstorming some ideas around your niche topics. Don't overthink it. Anything related to your niche will do. It doesn't matter if these topic choices are already saturated with competition. 
Create a document and list these seed keywords. Try to record at least 5 – 10 of them at least. The more, the better. 
Use free keyword tools or plugins for hunting for high-traffic or high-difficulty mainstream keywords that will form the basis of your research. 
You'll need to have already chosen and understand your niches since your initial blog keyword ideas will stem from what you're trying to provide for them.
To learn how to find the best blog niche for you, click here, or to check out our list of top blogging niches, you can visit this article. 
Examples: Gardening; Pets; Travel
2. Narrow Your Keywords Down: Related Keywords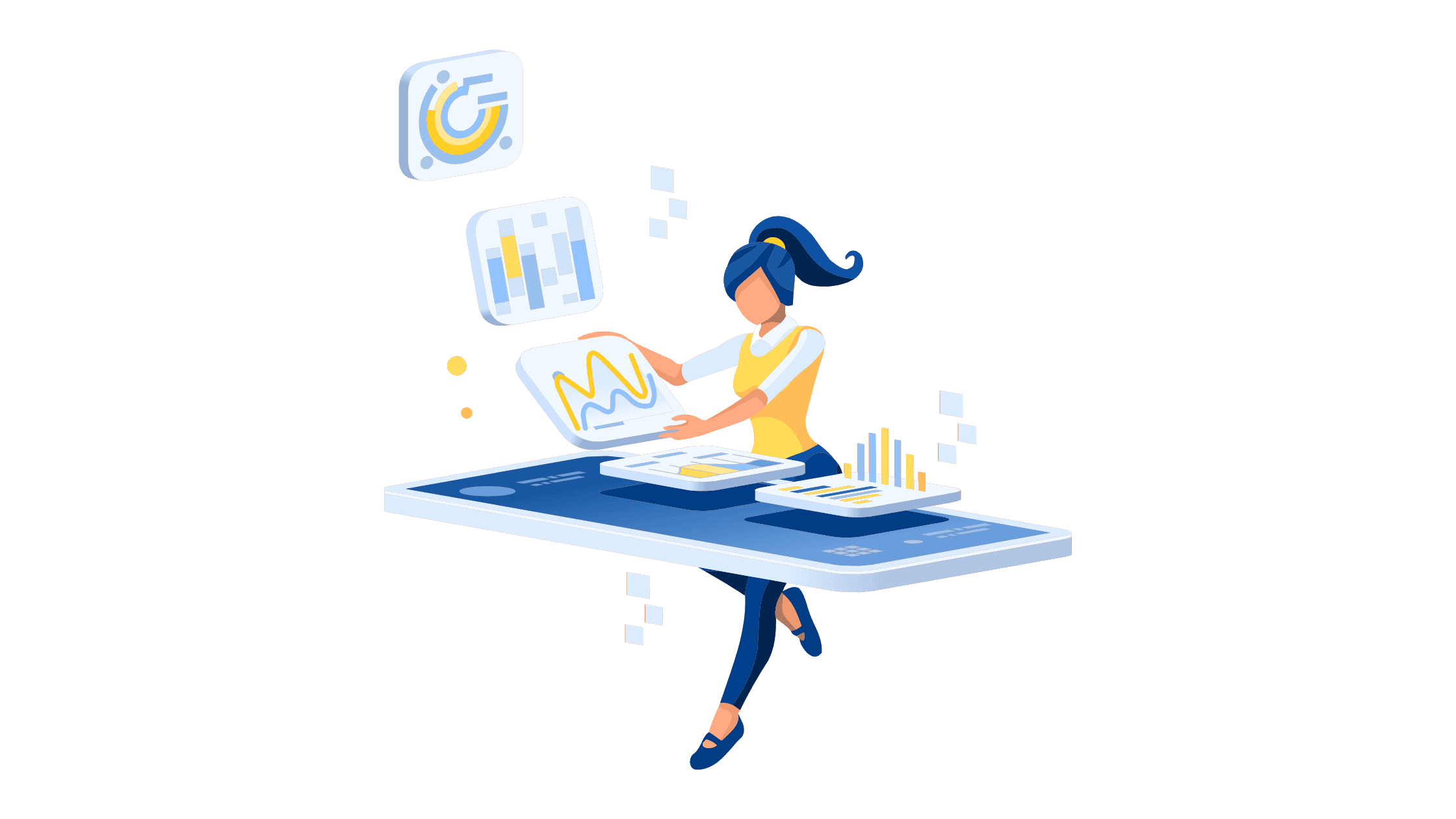 Once you have your main topics and seed keywords listed, it's time to find your related keywords and phrases. This involves identifying and unpacking the related, less-trafficked keywords linked to these main ones. These associated keywords are slightly more focused than your topic selections and are aligned to your niches rather than the mainstream. 
Analyze your topic ideas and start thinking about related keywords.
Find keywords and phrases you think your niches are likely to be searching for.
Use plugin tools like Keywords Everywhere to see what you're already ranking for. This will give you a good idea of the direction you should be heading in. 
This isn't your final set of keywords, but they are what will guide your chosen keywords later on.
Add these to your list and review. You now have a high-level view of what your topic and related keywords selections look like. Don't be afraid to go back and revise your list if you feel you've left anything out. 
Here's an example of a keyword list for Canva Elements.
Examples: Gardening (Rooftop gardening; Gardening in winter; Indoor gardening); Pets (Pet accessories; Exotic pet care; Support pets); Travel (Top beach destinations; Budget travel ideas; Sustainable travel)
3. Determine Search Intent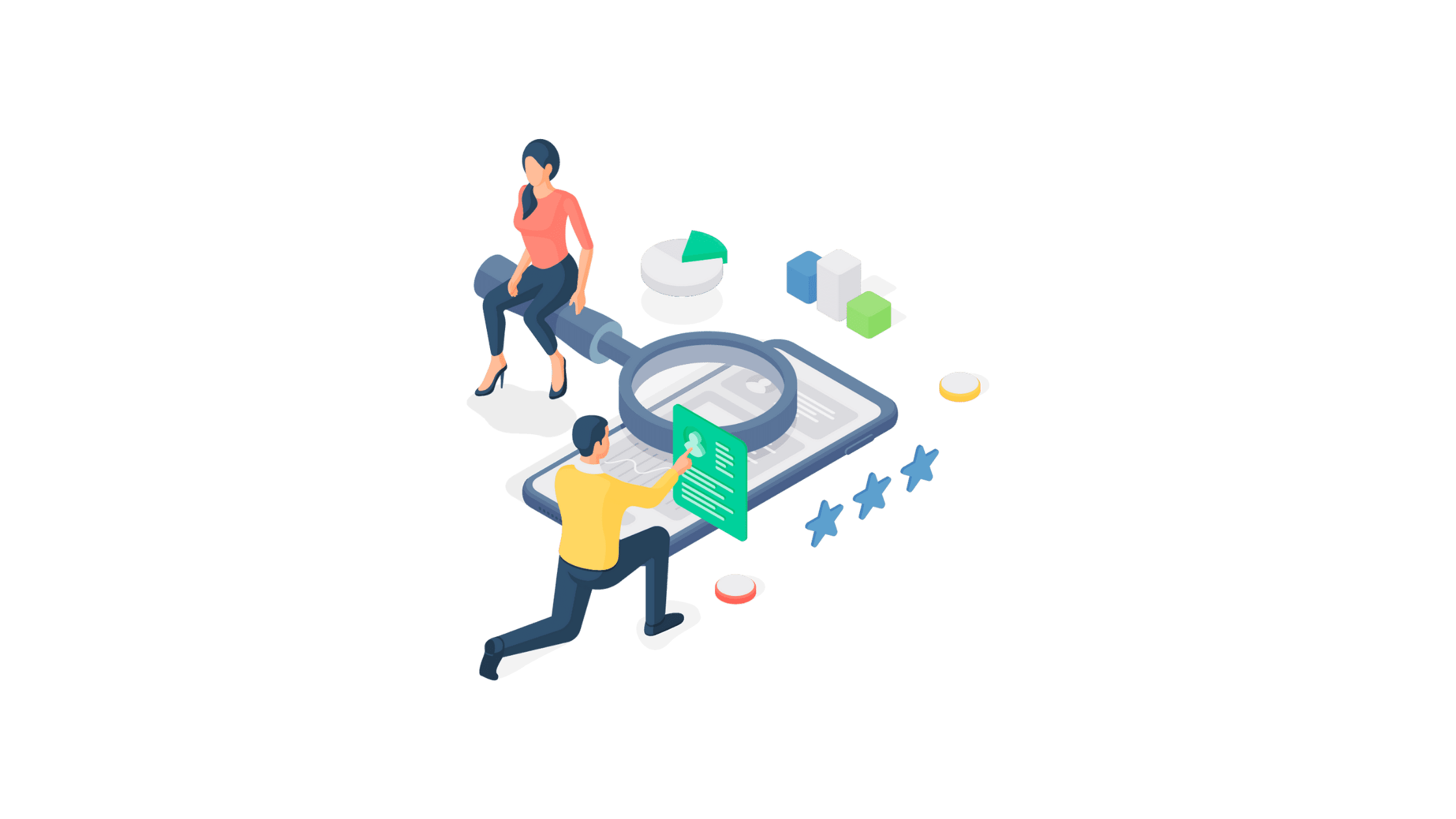 Next, you need to understand how users are searching. Some researchers actually prefer to begin their blog keyword research here. Search intent relates to what users are looking for when they punch in a query to the search box. 
Search intent allows us to understand the problems people are looking to solve and to then craft keyword-effective content that provides value and solutions. To do this, you need to understand the different types of searcher intent out there.
Informational intent – To find general information on a topic related to the keyword. A great starting point for guides, "how-to" content, and tutorials blog types (much like this article). 
Commercial intent – To research purchasing options. Here, users haven't yet decided where to transact, so they're still looking for options. This intent is ideal for keywords in blogs that promote, list, or compare different choices. 
Transactional intent – To make a purchase or buy something. Users here have already received the information they need to make the purchasing decision. Related to keywords for posts geared towards selling a product or service. 
Navigational intent – To help find a website or resource that the user already knows about but can't remember or locate. This intent is bad news for your blog as users are looking for another site. 
A good way to learn about intent is to enter the search keyword or phrase into Google yourself and look at the results that appear. These will give you a good idea of the type of content Google believes will provide the most value to people based on their search intent.
Example: A single keyword or phrase can have different meanings. Someone using the keywords "How to start a rooftop garden" for example, may be looking for rooftop gardening equipment, tips, ideas, or simply general information.
4. Check Out The Competition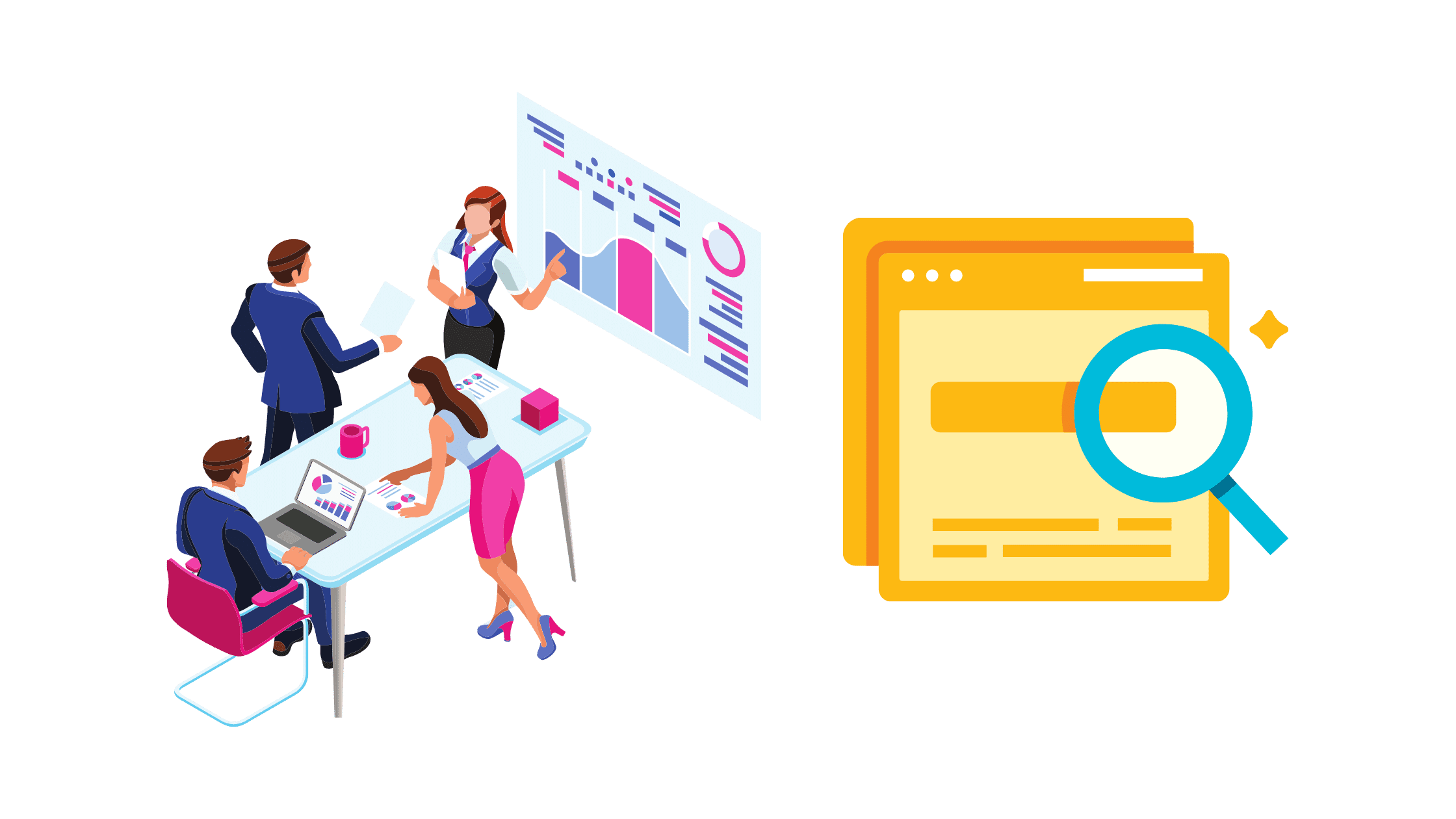 Before moving on, you must understand what (and who) you're up against. There's no point figuring out how to find blog keywords and researching them extensively only to find that there's no way you're going to compete against a powerful opponent with impossible-to-beat authority and SERP dominance. 
Look at which keywords your competitors are ranking for.
Cross-reference these results with your keyword list and see if you can't spot any immediate gaps and opportunities.
Likewise, highlight those 'high-difficulty' keywords you can see are going to be tough to rank for against top competition and avoid them.
Running a competitor analysis during your keyword research will help you avoid wasting time and effort on keywords you'll struggle to rank for. That's not to say you shouldn't go after them but rather set them aside until you've found your high-potential keywords.
Examples of high-competition metrics: KW Difficulty = >0.5; CPC is very high; Domain Authority 75+
5. Shortlist Your Top Keyword Picks and Add Related Phrases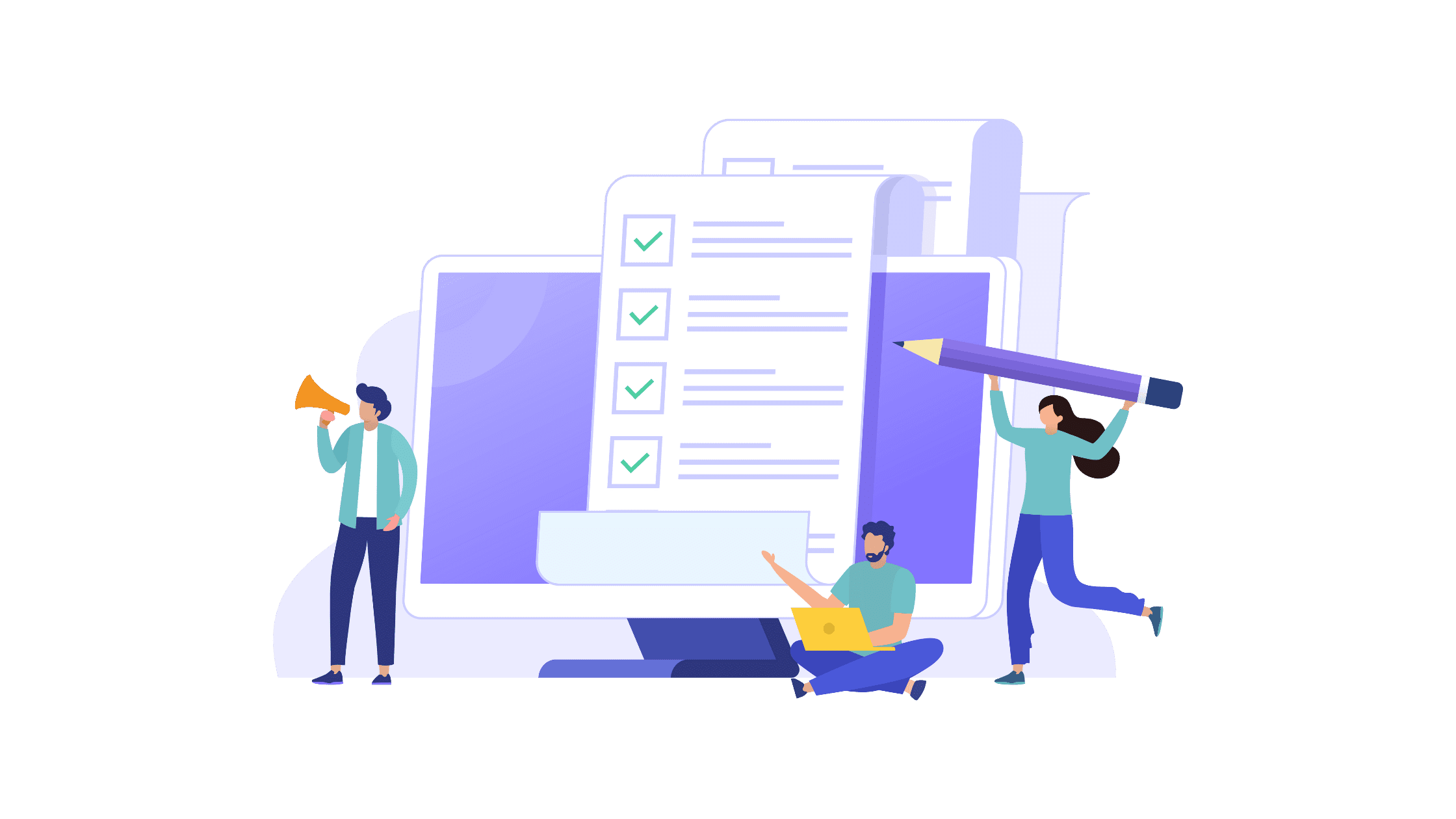 By now, you've got a good spread of keyword indicators, high-level phrases, and an idea of keyword competition and user search intent. You're almost there. At this point in your research process, your preferred keywords should be coming into focus. If not, go back and re-run the previous steps, adding as many potential keyword candidates as you can find. 
This phase involves refining your top keyword picks, incorporating additional, more focused keywords, and building those long-tail phrases. 
Enter your shortlisted keywords and scroll to the bottom of the Google SERP. Look for the "Related Searches" section. These are some of your top related picks.
Example: Rooftop gardening Related Searches according to Google = "Rooftop gardening ideas"; "Rooftop vegetable garden ideas"; "Rooftop garden Architecture"
Choose backup and related keywords and add them to your list as secondary options. Keep search intent in mind, assigning different keywords to different intents. 
Example: Rooftop gardening = "Rooftop gardening advantages" (Informational); "Local rooftop gardening equipment" (Commercial); "Best rooftop gardening soil suppliers" (Transactional).
Flesh out your keywords into phrases. For each primary keyword or term, try and create long-tail phrases. While these keywords get less search traffic, they often have a much higher conversion value because they're so much more specific.
Example: Rooftop Gardening = "How to start a rooftop garden in California 2023"; "Rooftop gardening watering and pest control"
Identify your 'keyword champions' (low-competition, high-volume keywords) that nobody else seems to have found yet and put them front and center of your strategy.
Now that you have your chosen keywords, you can get to work including them in your content. Remember to abide by Google's keyword good usage policies and avoid stuffing your content with too many of the same ones.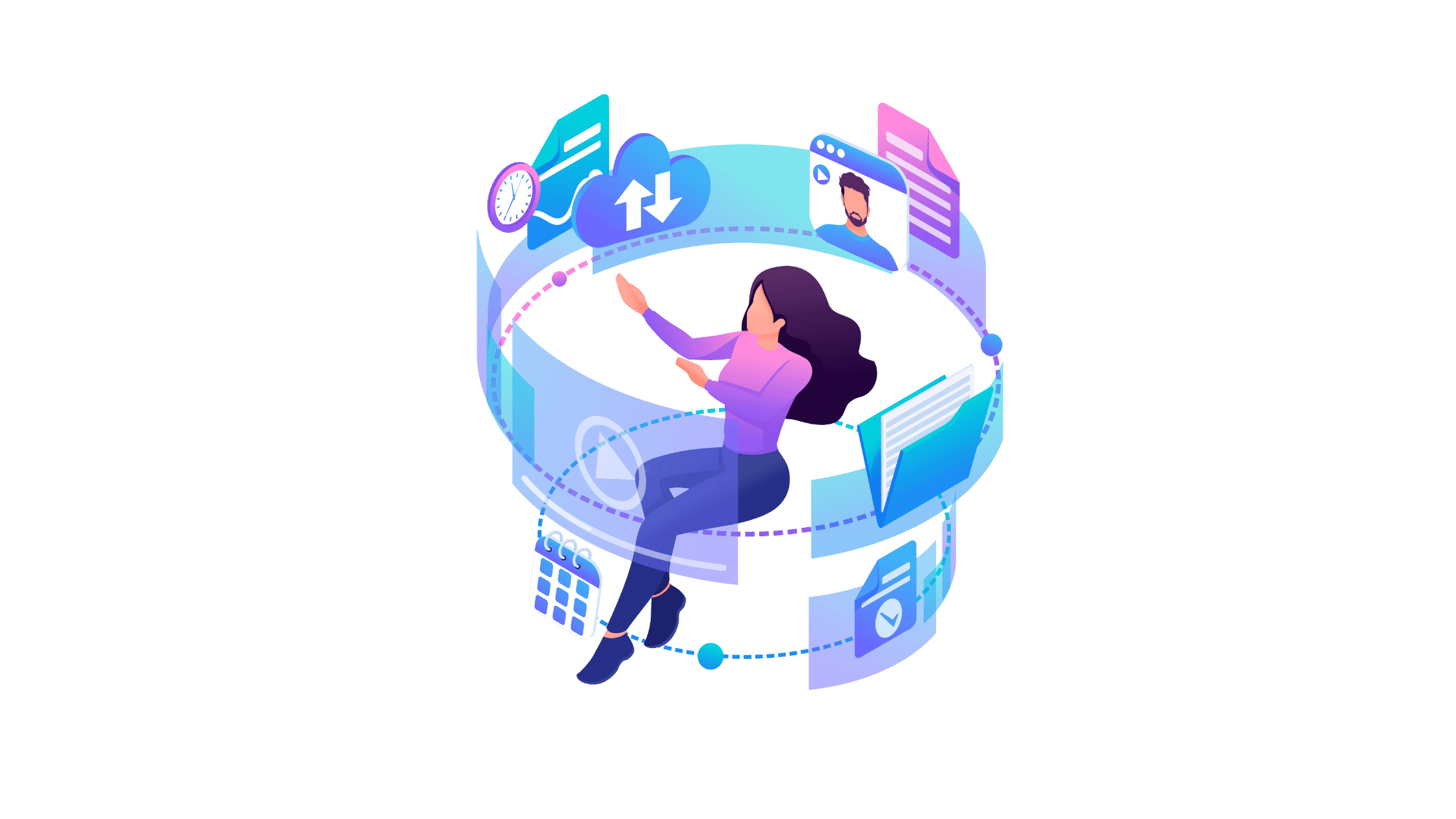 In order to conduct effective keyword research, you'll need to use various tools and resources that provide you with the metrics, data, and information you need to inform your selections. Here are some of the most popular options used by bloggers for how to find blog keywords. 
Free keyword research tools
Google Search Console – The internet's most popular free keyword planning tool. Great for analyzing content performance. 
Google Trends – Another Google offering that helps you analyze and establish trends around topics and keywords. 
Plugins like Keywords Everywhere & Keyword Surfer – These free and paid options are ideal for light keyword metrics collection and SERP analysis. 
Paid keyword research tools
Moz – Also offers a free option. Moz is a good all-round tool for determining overall keyword value in an easy-to-use interface. 
Ahrefs – A pricy, premium option that takes care of keyword research for you. Top-ranked for backlink analysis. 
SEMRush – Another expensive paid option, loaded with keyword analysis features. This valuable tool excels in competitor analysis. 
Happy Research, Happy Keywords

Understanding how to do keyword research for your blog is essential to being able to rank well and create content Google can find. As a central pillar for SEO, how to find blog keywords – the right ones – will give your content relevance, searchability, and direction. And, when aligned with your niche's search intent, produce good revenue. 
Effective keyword application can be tricky, but if you've done your research and drilled down into the heart of the topics you're blogging about, you're bound to unearth some keyword gems that have the potential to put you on top of those search rankings. 
Apply your keywords effectively, stick to Google guidelines, and don't stop doing your blog keyword research. Trends shift daily, niche markets come and go, and with over 170,000 words to choose from, you never know when you're going to find the right keywords for you.