How to Repurpose Blog Content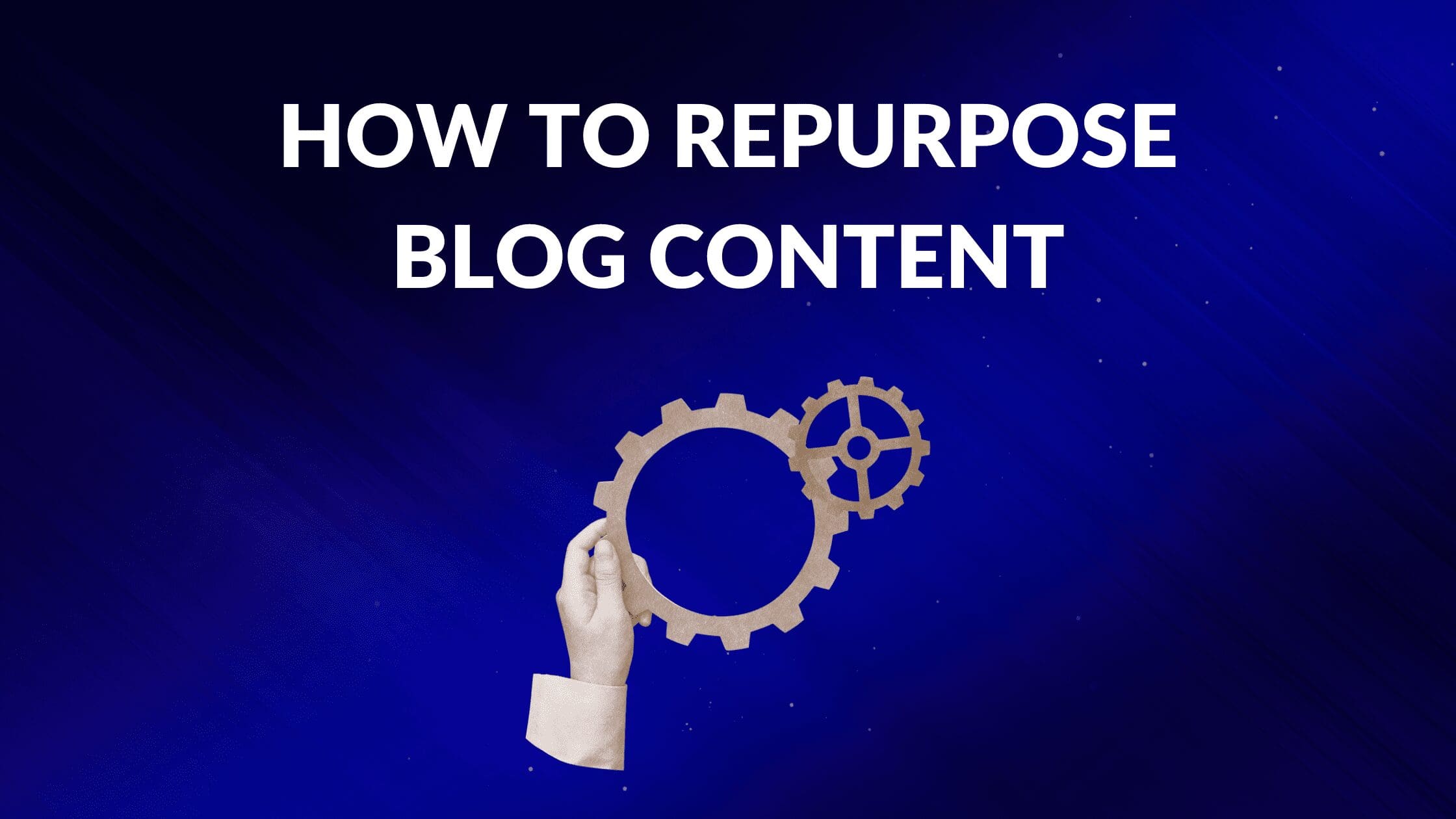 Disclosure: Some of the links below are affiliate links, meaning that at no additional cost to you, I will receive a commission if you click through and make a purchase. Read our full affiliate disclosure here.
Most bloggers write a post, publish it, and forget about it. But they're only getting a fraction of its value out. Blog content is reusable. It can be revamped, republished, or posted elsewhere. But it can also be converted or 'repurposed' into different forms of content. Content that can earn you a lot more mileage than the original post ever could. From massively expanding a post's reach to recycling it into a completely new format, repurposing blog content will save you time and effort while breathing new life into it.
This article explores how to repurpose blog content and why bloggers are taking stock of their existing blog collections. We look at how creators can transform content into different types, formats, and mediums. And we explore how repurposing blog content can generate more revenue, reach larger markets and maximize your efforts.
Why You Should Repurpose Your Blog Content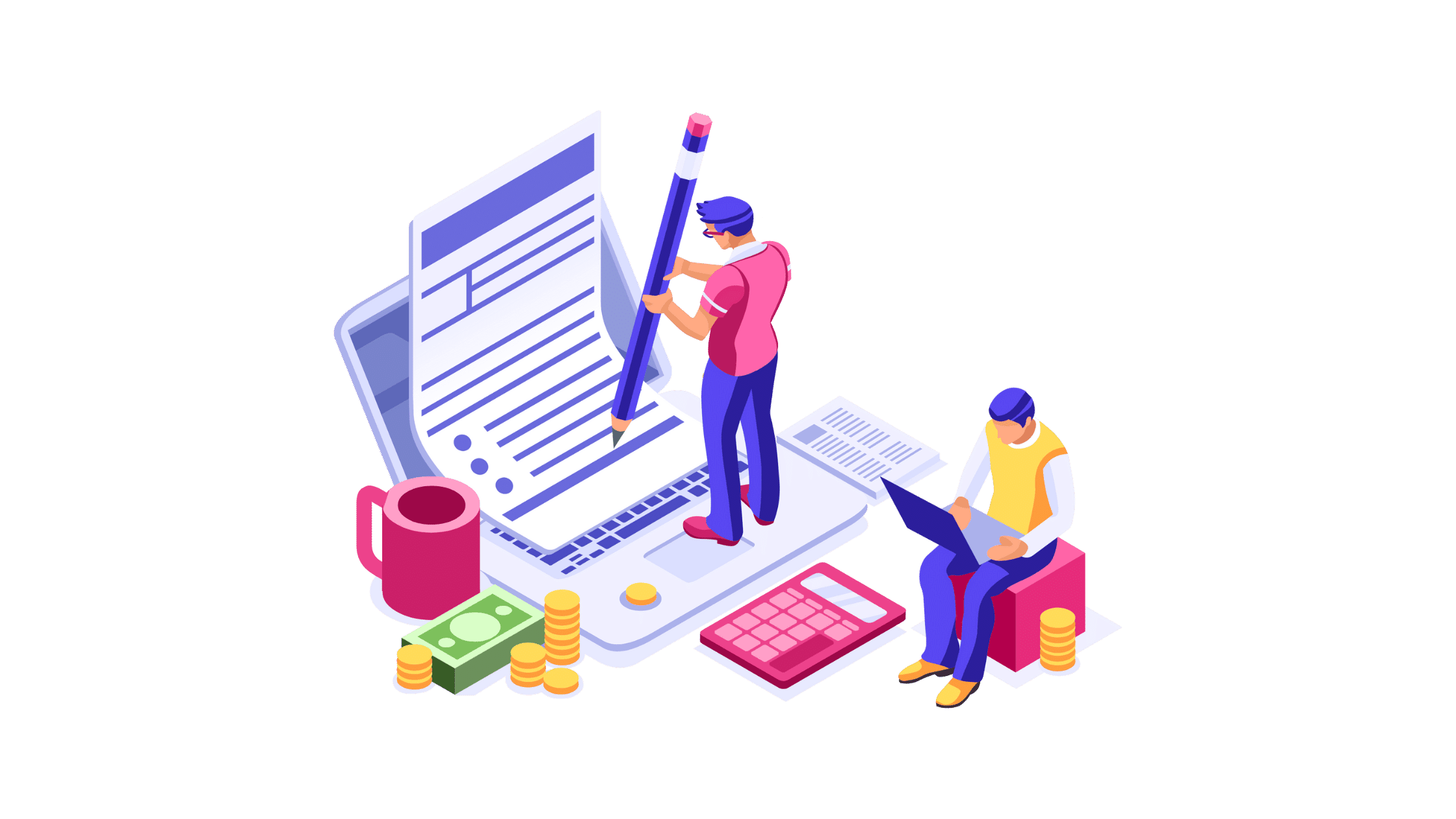 Stop for a moment and look at every blog you've ever published. Impressive, isn't it? Whether you've been blogging for a decade or a couple of months, you likely have an extensive library of existing content that has (or hasn't) been published. And almost every one of these posts can be repurposed. 
When you write a blog post, you have a specific intent, audience, and destination in mind. But these can change over time, with shifting market needs and demographics. This can leave your post outperforming your expectations or – more commonly – eventually losing its appeal and falling down the rankings. As competing, fresher content emerges to outrank your aging posts, and Google's algorithm and rankings factors change, it's only natural that your post will begin to struggle. 
When this happens, you can either revamp and refresh or repurpose blog posts.   
The Revamp vs. Repurposing
Re-posting existing content elsewhere as-is or giving your blog posts a refresh is not the same as repurposing it. This is called updating your content, and you should be doing that already. Repurposing blog content involves deconstructing it before reconfiguring everything into a completely different piece of content or a brand-new format. This includes conducting large-scale edits, adding new content, or completely changing its intended publishing destination.
Revamping content is a routine practice and should be done before you think about repurposing your blog posts. Take a look at this article on how to update old blog posts. 
Benefits of Repurposing Your Blog Content
Repurposing blog content involves reviewing your post, stripping it down, and using these parts to build new pieces of content. Of course, you can still reconfigure everything back into a single, completely new piece or even take multiple existing posts and put them into a longer, more comprehensive guide.
Here are some of the benefits of repurposing blog content.   
More content for a fraction of the time – Repurposing content means saving time creating something new without the need to write everything from scratch. Since you've already done most of the research and writing, when it comes time to repurpose blog posts, you're already halfway there.
SEO Boost – By diversifying your content spread and adding new, unique elements to the existing stockpile in your brand, you'll give everything a timely SEO boost. This is especially true if you're adding new channels in different formats. 
More mileage – Repurposing your content gives older posts a new lease on life, propelling them back into contention for page 1 SERP rankings and landing on the screens of new readers.
Transforming your content into evergreen digital assets – Many bloggers may have previously created content tied down by references to old events or timestamped titles and headings. Repurposing your posts into evergreen content can keep them chugging along for years to come.
Update for new audiences and niches – It is highly likely that the market or niche for which existing content was created has changed in the time it has been online. Repurposing with a focus on new or current niches means new audiences and better access to those sub-niches (which you no doubt understand a little better by now).
Reinvigorating poorly performing content – Sometimes, a post fails to deliver on your expectations, and even attempts to revamp it may have failed. Repurposing these 'strugglers' and changing them into something new or different can level them up and turn a loser into a winning piece.
What You Can Repurpose Your Blog Content Into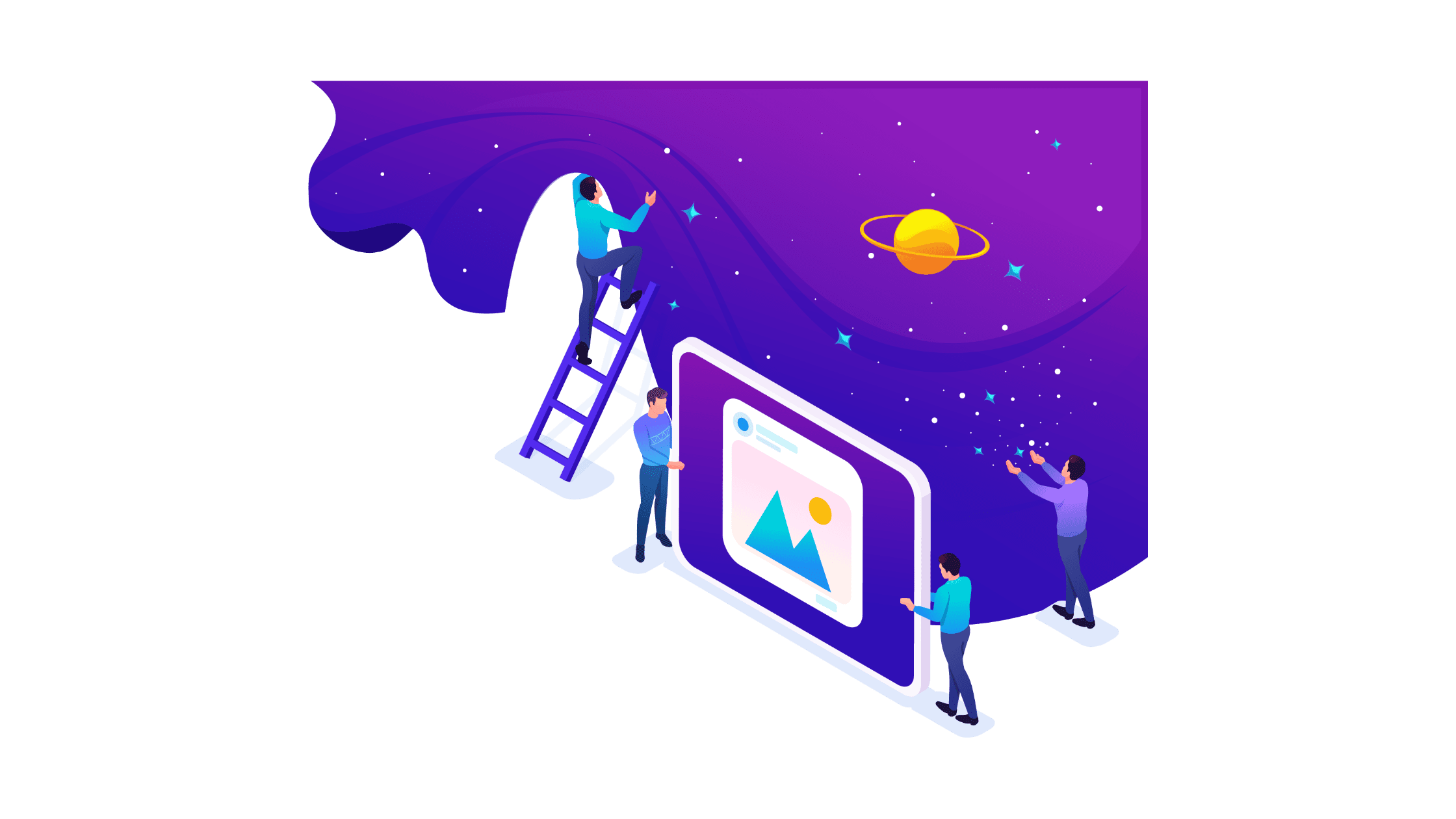 Bloggers have many different options when figuring out how to repurpose blog content. From transforming their text blog into a video, podcast, or slideshow to splitting it up into microblogs, content in need of a repurpose for social media, combining different sections with other repurposed content, and turning it into an infographic, the options are varied. 
This is where repurposing comes in. We've listed some of the options bloggers have at their disposal for how to repurpose blog content. 
Breaking it up Into Smaller Chunks
Purpose: To create multiple pieces of content from one existing post
A 2,000-word blog post with more than two or three sections is an ideal candidate for being divided into smaller posts. Each can be added to and expanded upon, making for multiple posts that are likely to perform as well as the 'parent post.'
These new pieces of content can then be published all at once or over time as a blog series. Each one can be optimized with backlinks to different sections on your blog, helping each other to perform well and working together to enhance your blog. 
Combining Related Content Into Guides
Purpose: Transform several smaller posts into a longer guide covering a topic extensively
Many bloggers have several shorter posts in their archives, especially from the early days of their blogs. It's no secret that blogs are getting longer. In 2014, the average blog post ran around 800 words. Today, blogs average around 1,200 words, with the ideal blog post length closer to the 2,100 to the 2,400-word mark.
Revising these shorter posts to eliminate less-important information and then combining them into a more comprehensive piece is another effective repurposing blog content tactic that allows bloggers to bridge the gap between standard blog posts and fuller-length guides and manuals.
Take a look at this article on the ideal blog post length to give you a good idea of how long a post should be. 
Repurpose for Social Media
Purpose: Publish content on social media in short-form segments
This is one of the most popular tactics and a pretty easy option for how to repurpose blog content. Content that never made it to social media can be repurposed for social media and published on any one of the social media platforms that bloggers can use to promote, drive traffic and boost their brand. 
Social media platforms are constantly adding new features, increasing character limits, and giving bloggers the tools they need to integrate their blog content with their websites. You can also publish across multiple platforms and enhance your posts by adding interactive features. 
This guide on the best social media platforms for bloggers is a great place to start. 
Transform Your Content Into Video
Purpose: To convert an original piece of written content into a video
Video is fast gaining momentum as the medium of choice, especially among younger demographics. This means that people are increasingly more likely to consume video content than they are to read it. So why not give them the option for both? 
Using an existing blog post as your video script, all you need to do is add the graphics and record a spoken dialogue. You already have the text, and with a few minor edits (to make things more 'video-friendly and to set it apart from your existing blog), you'll end up with a video ready to go!
Create an eBook
Purpose: To repurpose blog posts into an eBook to publish and sell online
Think of this how to repurpose blog content tactic as a 'greatest hits' for your blog. Many music artists release their own greatest hits albums once they've got enough material to create a collection, earning millions for re-releasing songs they've already recorded. The same goes for bloggers looking to create an eBook. 
Take your top blogs or those most closely related to one another and compile them into an eBook. You can add and remove content as you see fit, give each blog post its own section, and add enriched graphics to give your eBook a competitive edge. There are plenty of tools and marketplaces for designing, publishing, and selling eBooks that you can use. Here's how to do it. 
Make a Podcast
Purpose: To use blog content as material for a podcast
Like video, podcasts have taken off over the past few years. More people are listening to audiobooks, tuning into interviews, and relying on podcasts for their news than they are reading about these important sources of information. This means that bloggers hoping to transform their blog content into an audio format can use podcasts to do the job. 
Podcasts are easy to create and affordable. You can simply create a voice recording of your blog content or break posts up into short, punchy scripts that can be posted frequently (usually daily) on a podcast channel. Bloggers are also creating audiobook versions of their eBooks, taking things even further down the content-repurposing route. Here's how to make one on Substack. 
Use Content to Create Detailed Infographics
Purpose: To be added to an original post or published as standalone content
Infographics take the best of what text and imagery have to offer and transform them into high-value, appealing graphics that attract a wide audience. Designing infographics involves selecting the most relevant and important points in your content and then developing an enriched visual post using this content. 
Infographics can be optimized for SEO, integrated with interactive elements, and even added to existing blog content to give it a unique angle. This repurposing blog content option is a practical choice for bloggers looking to enhance their content without having to do too much work. Canva is an effective tool for creating engaging, detailed infographics. 
Steps to Repurpose Your Blog Content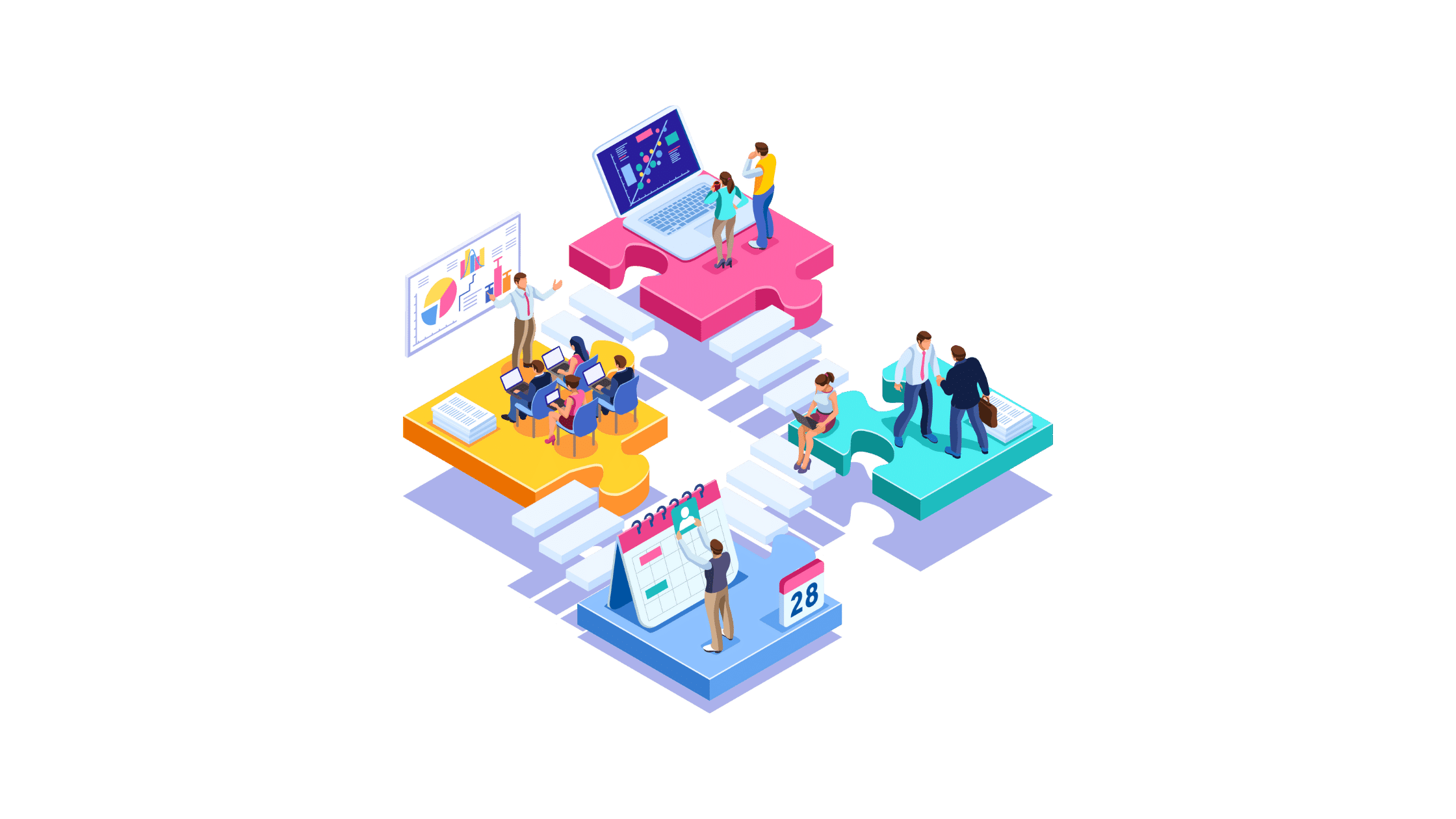 Figuring out how to repurpose blog content isn't a complex process, but it does take time. First, you'll need to establish what you have at your disposal before getting to work. The more content you have to work with, the better.
That doesn't mean you need a wealth of content to do so. In fact, even if your blog contains only one post, you can repurpose it. Just wait for it to live life in its current form before you do.
1. Audit Your Content – All of It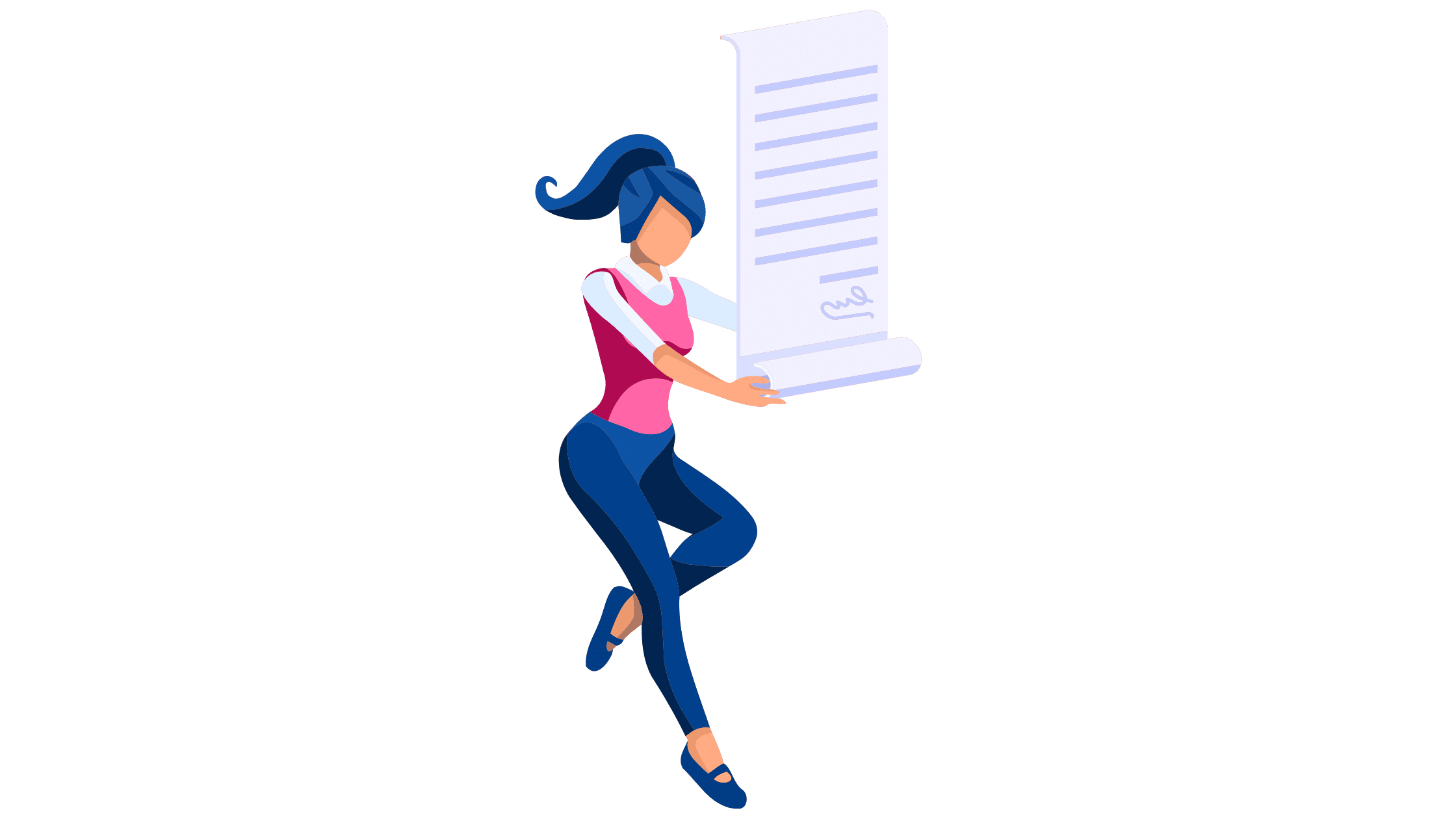 Before repurposing your content, you'll need to conduct a content audit. This involves reviewing all your content (both published and unpublished) and making sure you're not missing anything.
Consider any and all blog posts, videos, podcasts, eBooks, infographics, slides, images, guides, courses, webinars – anything you've created since you started blogging. For some bloggers (i.e. those who have hundreds of posts out there), this may be very difficult, but most bloggers should be able to audit everything. 
Review and list all your existing blog posts. This includes content you never completed or published. 
Collect information and data on how the published posts are performing. Consider pageview and impression trends over time, engagement, and conversion rates. 
Look at the big picture and gain an understanding of where these posts have been published and if you have missed any potential publishing destinations. 
Identify and flag – any inaccurate or outdated posts and mark these for review. 
Once you've gathered up all your content and have a good view of everything you've created, it's time to categorize your content. 
2. Categorize Your Existing Content Library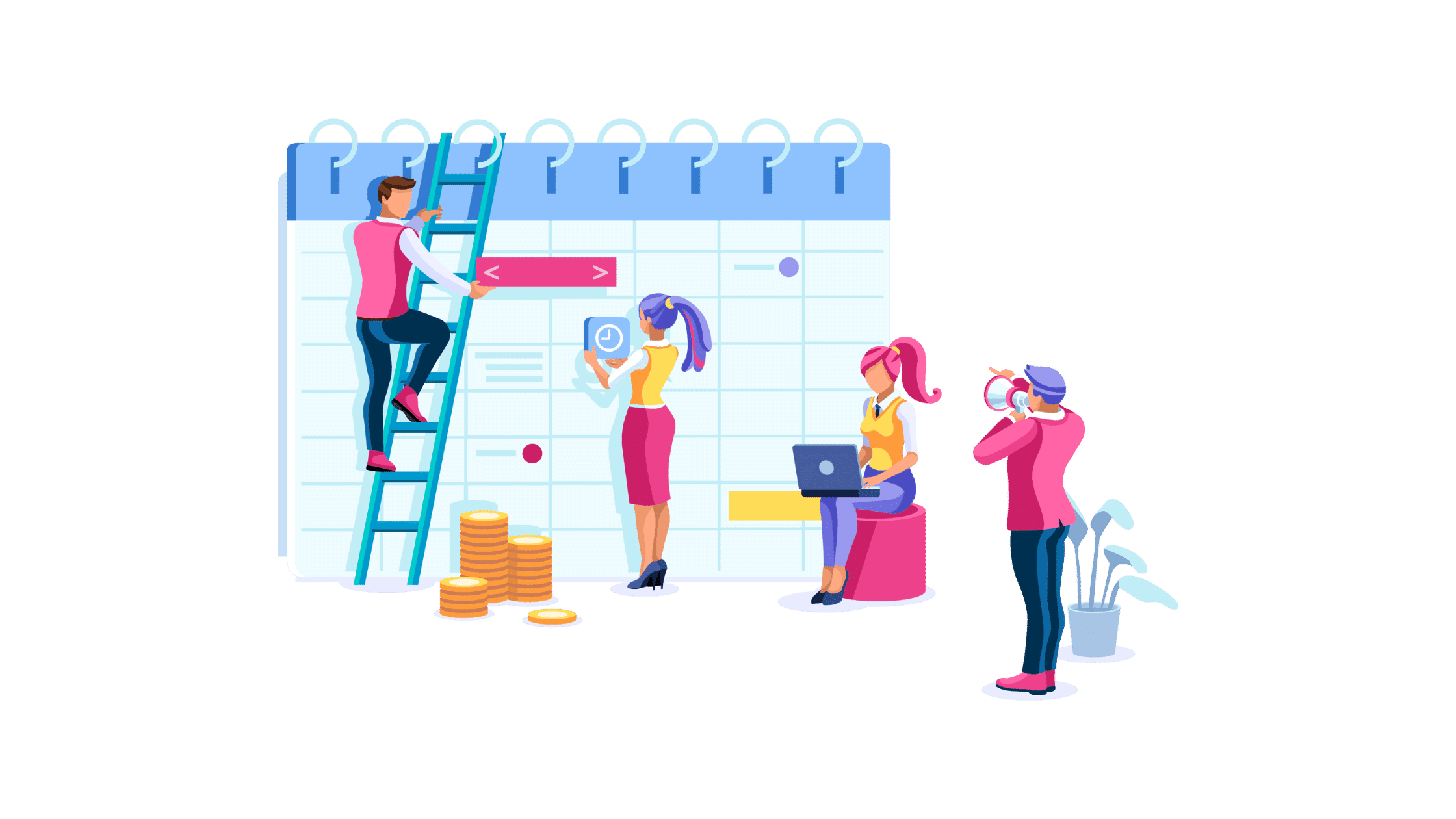 Now that you have an idea of what you'll be working with, it's time to put your content into categories. This will make tackling different blog content types of various lengths, ages, complexities, and formats much easier. 
List your content formats and categorize accordingly – For bloggers, written content will be the most prevalent type of content by far. But if you have image or video-based content, these too can be repurposed. 
Categorize your top and worst content performers – Don't be afraid to repurpose top-performing content – the original post isn't going anywhere. These high-fliers are even more likely to succeed when repurposed. 
Identify the long posts – Longer posts that can be broken down into smaller pieces of content are great for repurposing blog content. Pick a word count cap for short, average, or long posts and categorize accordingly. This will help you to decide what content will be repurposed where later on. 
Group those shorter posts – These are the shorter pieces of content to be combined into larger ones. Don't obsess too much over word counts. Rather, look at the content readers will take less time to get through, as these "light" content types are great for adding to during repurposing. 
Segregate your posts into repurposing categories – This should be your final categorization group since you'll now have a good idea of post length, performance, and formats you'll be working with. 
Some of your content will belong to more than one category, and some may have no definable group to go to. Whatever the case, try to choose categories that will allow you to identify the top content candidates for repurposing while setting aside those which can be used later on or aren't suitable.  
Now you've your posts listed, categorized, and ready to go. It's time to learn how to repurpose blog content. 
3. Rework Your Material Into Repurposed Content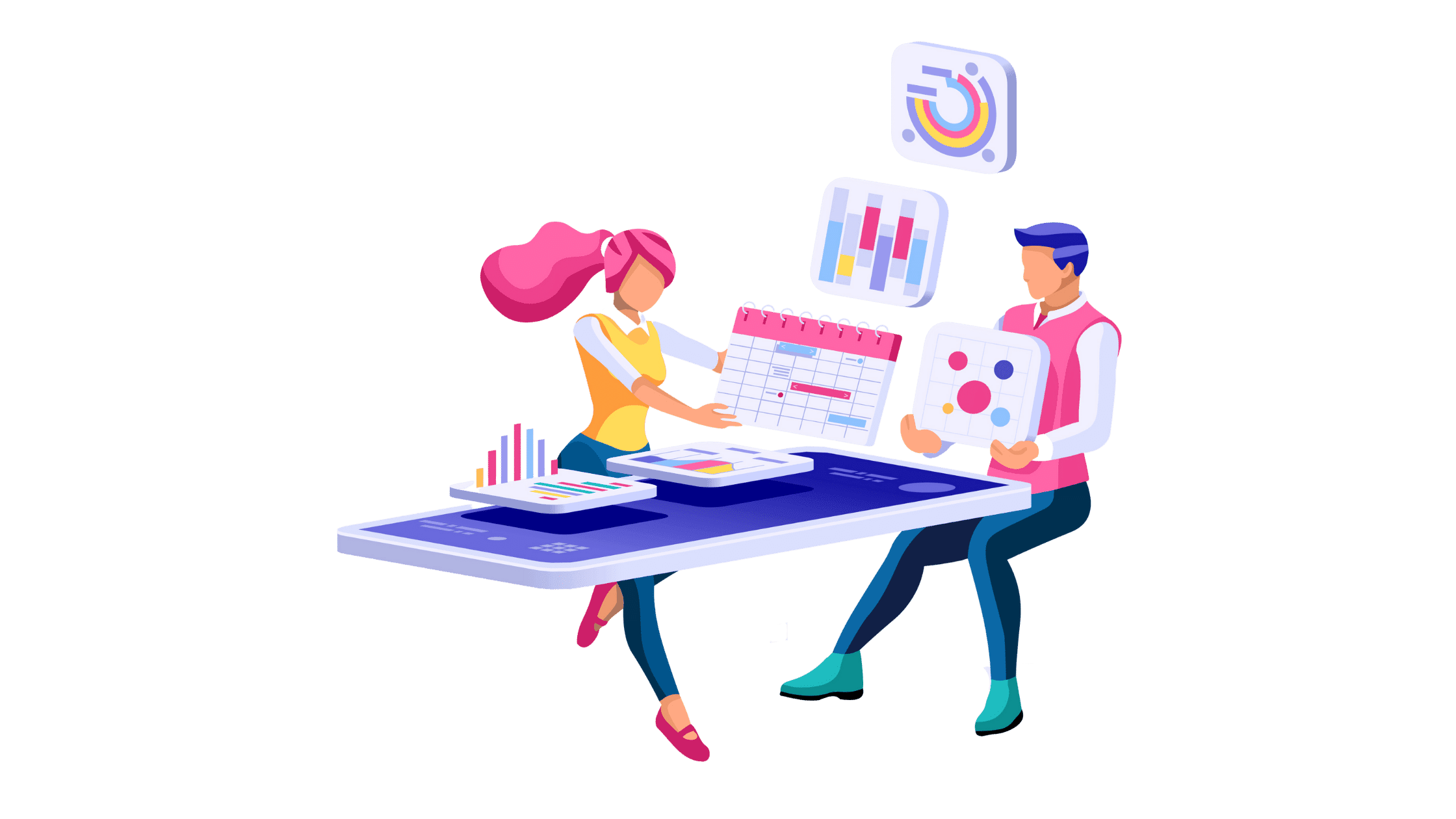 This is the main step in the content repurposing process. Use your lists and categories to set up a repurposing schedule. Stick to your plan to ensure you don't fall too far behind, and try to keep your repurposing goals and objectives at the center of your efforts.  
New posts – Begin with newly written blog and social media posts like reduced content or combined posts. Add fresh, updated information, reconfigure your structures and flow and, importantly, rerun your keyword research and other SEO for your blog reviews to ensure maximum impact.
eBooks and guides – The longer-form repurposed content types like eBooks, guides, and tutorials will take a little more effort to produce. These can be tasked as your longer-term repurposing pieces, which you can work on bit by bit to ensure top quality. 
Video content – Get your tools together and dedicate your time to creating repurposed video content. This can be a challenging phase and may require upskilling and practice before diving in. For those bloggers with limited time or no experience, you can always bring in a freelance videographer to assist. 
Audio – Podcasts and audiobooks are quickfire repurposing formats that require less time and effort to rework than their video and written counterparts. Some bloggers repurpose blog posts into an audio format first, using the track as the voice-over for their video new video content. 
Images & infographics – Depending on the original content you've earmarked for repurposing, and its format, your repurposing for images and infographics will be among the first or last tasks you dive into. There are some great resources available for creating infographics, and tools like Canva are perfect for designing stunning image content. If necessary, outsource to a graphic designer.  
Don't let your repurposing blog content efforts interfere with your regular blogging. Remember, although repurposed content is considered new and original, it still doesn't hold as much weight or value as brand-new blog content. A content calendar is always a helpful tool for everything related to blogging – here's how to create one.
4. Choose a Destination for Your repurposed Content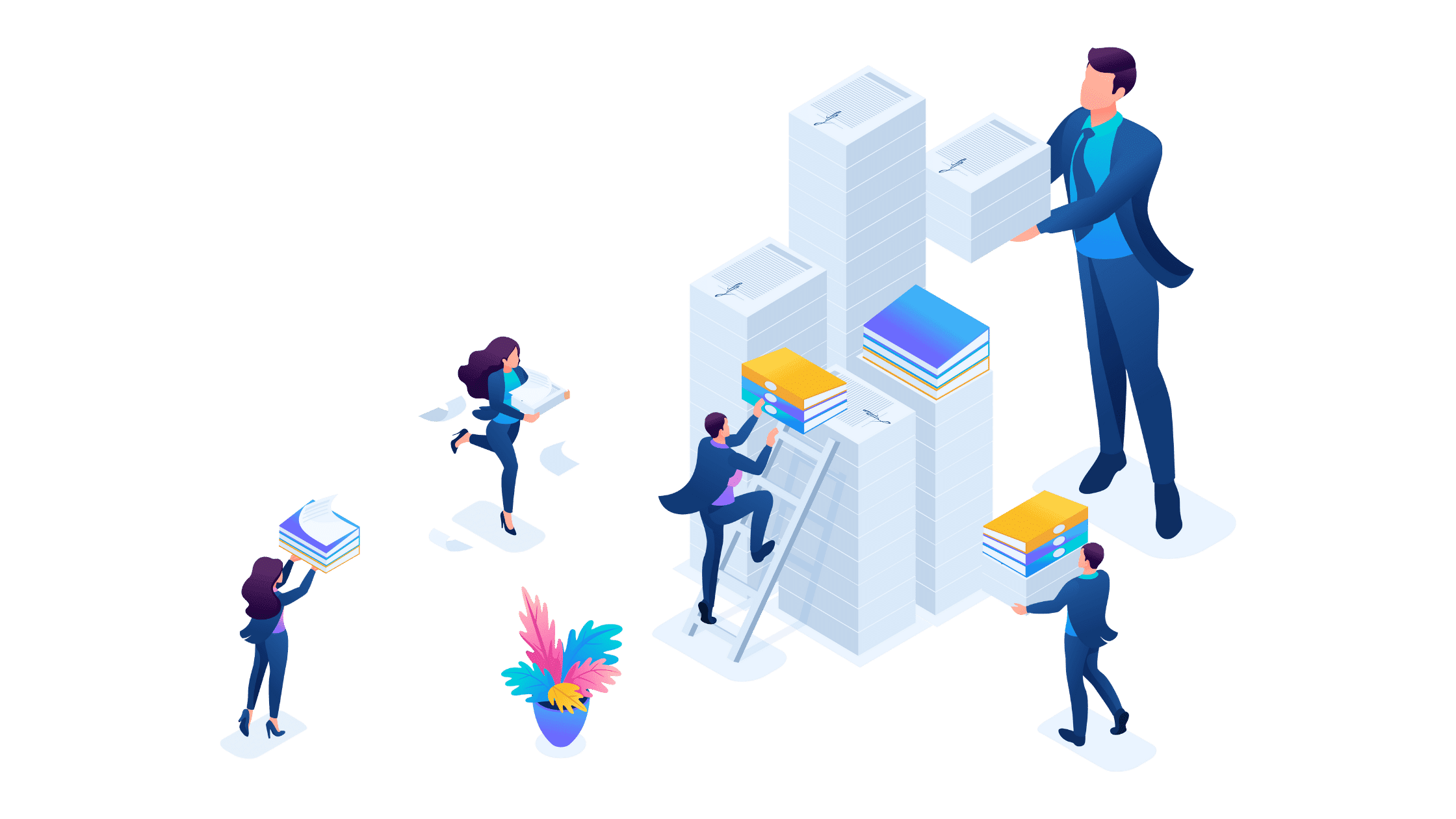 Once you've reconfigured, edited, re-written, transformed, created, and revised your content, you'll need to develop a strategy for where you want to post it. Of course, you'll begin by looking at where your blog can do with freshly repurposed content before looking elsewhere.
Identify where your repurposed content will go – by considering the places, it'll perform optimally. Beware of being flagged for duplicate content, and ensure that your new format types align with the role provided by the publishing destination. 
When to post – is another important consideration around your repurposed content. While you may be tempted to publish everything at once as soon as you're done repurposing, it may be wise to play the long game. Try to stagger your publishing times, post as you wrap each new piece of content, or add them to your editorial or content calendar. 
Target audiences and roles – should be top of mind when choosing where and when to publish. Decide whether your repurposed content is geared toward attracting new audiences in new niches or gaining a bigger market share of your current niches – or both. Then post accordingly. 
Objectives – for your repurposed content is essential to ensuring you're not wasting your time. If repurposed content isn't able to drive new traffic, boost conversions, increase your rankings, or improve brand value, it isn't working. Pick an objective for your new content and ensure it achieves it. If not, head on back to the drawing board. 
Consider identifying new publishing channels, platforms, and sites you haven't used yet, where there is demand for content, and which social media platforms are best suited to your brand.
You may even choose to kick off a new blog altogether that covers a different but related topic and where your repurposed content can go for more exposure. 
5. Post & Monitor Content Performance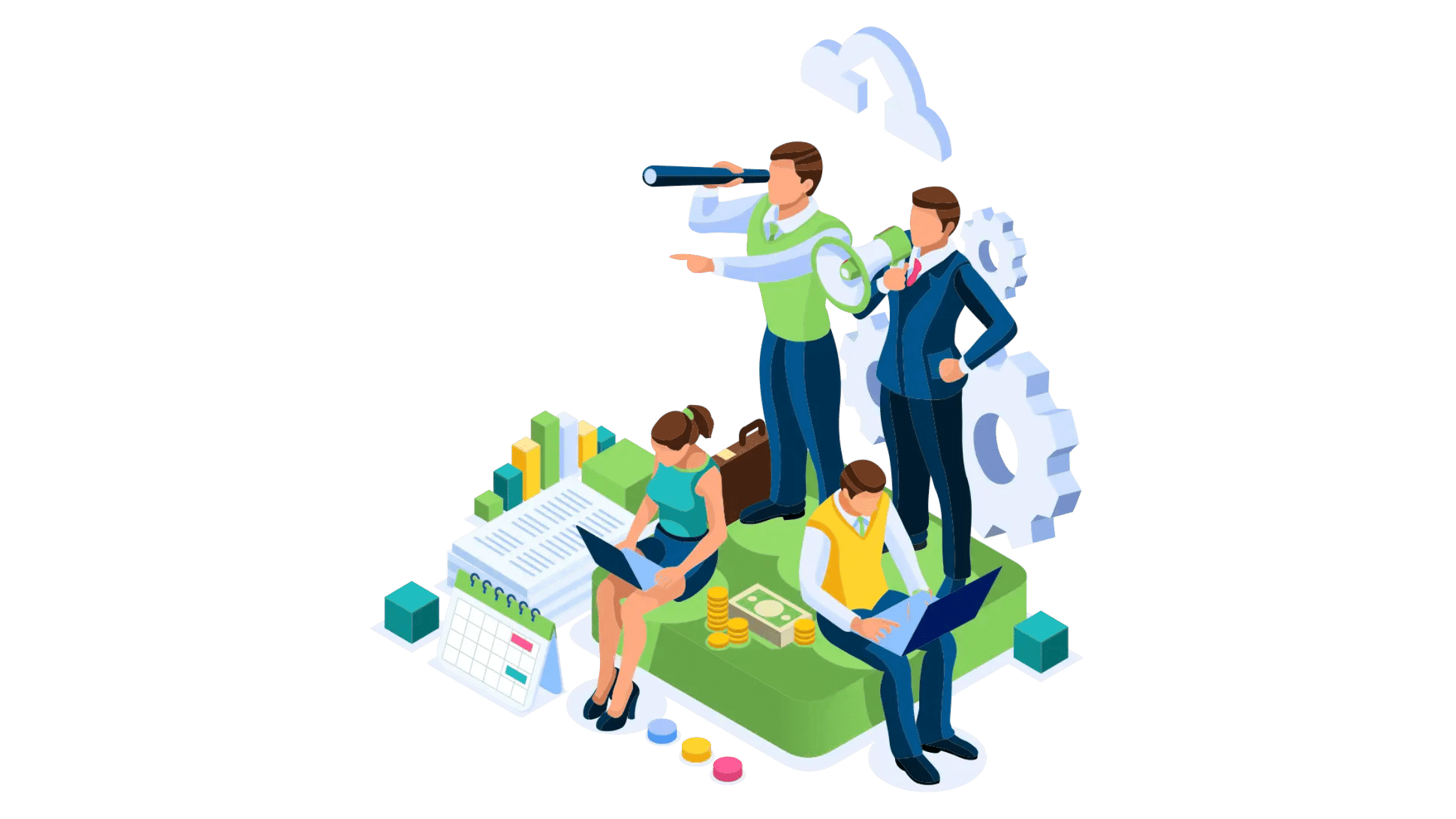 Once you've posted your repurposed content, don't stop. Watch your performance metrics and data closely to see which new content does well and which can do with improvements. 
Every post has the potential to be repurposed as it begins to age. Poorly performing posts can be repurposed sooner than top performers, and top performers that are starting to lose some of their appeal can be taken apart and reconfigured into a next-gen piece aligned with the most current market needs. 
Learning how to repurpose blog content is an effective method for breathing new life into your blog posts without investing as much time as you did initially. As markets change and new publishing channels emerge, you can develop repurposed content that performs as well as (and, in some cases, even better than) the original version. 
Bloggers and content creators with extensive content repositories can use posts and unpublished material, repurpose blog posts into new pieces, to re-energize their brands while extracting more value from their efforts. However, even bloggers new to blogging and with only a few existing posts can enjoy the benefits of repurposing blog content, developing a content strategy based around leaving scope for repurposing down the line, and even actively planning for it. 
Whichever stage you're at in your blogging journey, repurposing content is an effective method to extract the most value possible out of your content creation efforts. Get creative. Repurpose with, well, purpose.