How to Automate Your Blog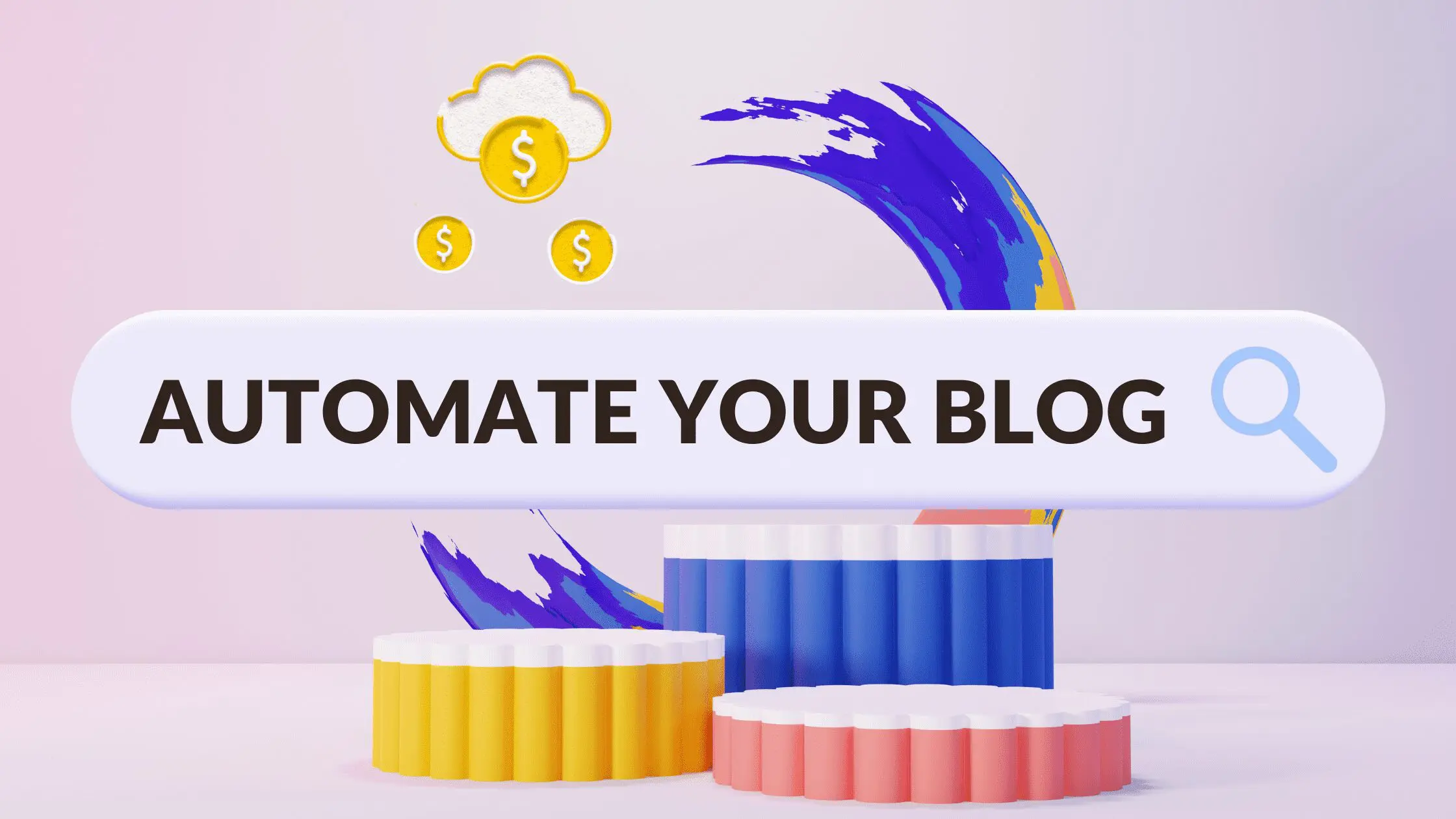 Disclosure: Some of the links below are affiliate links, meaning that at no additional cost to you, I will receive a commission if you click through and make a purchase. Read our full affiliate disclosure here.
Bloggers are busier than ever. With the internet hungry for higher volumes of top-quality content and blogging needs getting more complex, automating those day-to-day blogging tasks and activities allows bloggers to find the time they need to write, engage and grow. Thanks to the significant strides made in machine learning and AI, end-to-end automation tools and 'configure-and-forget' integrations mean that bloggers can now count on a degree of automation never thought possible. And this means more time, more revenue, and more content. 
Automation is here. Already, AI is evolving automation in the workplace across big industries and markets. Bloggers and content creators can finally rely on dependable resources to handle tasks for them. But not everybody is 100% confident that a blog running on autopilot can operate as effectively as one that demands all of your time and effort. Well, they can, and bloggers everywhere are taking advantage. 
This article examines how to automate your blog, unpacking the tools and techniques that can free up time, eliminate mistakes and help your blog reach its full potential. From research and writing automation to blog marketing, payment processing, and scheduled posts, automation is here to make your life more efficient – while you focus on what you're best at, blogging.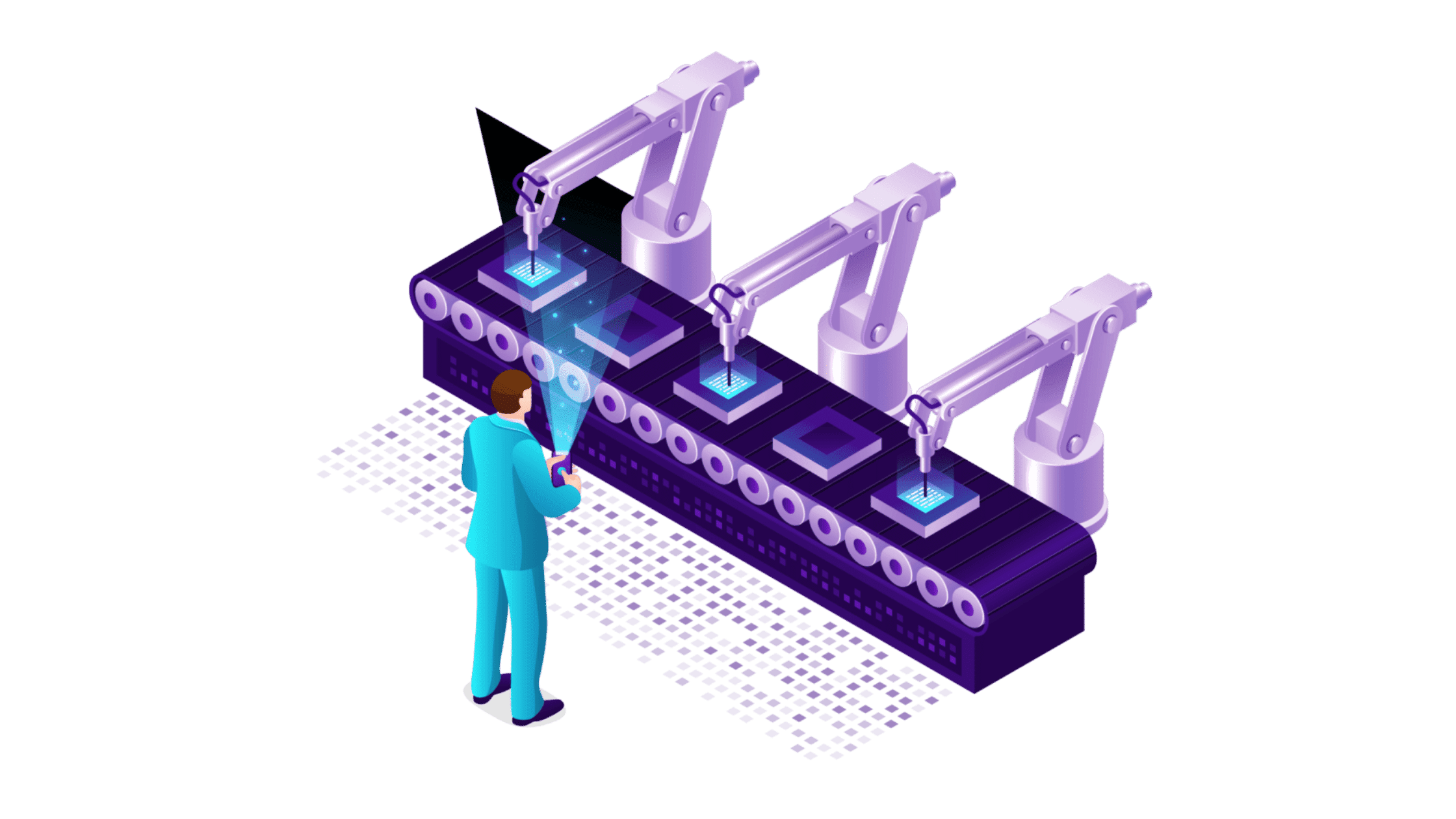 Blog automation involves using software tools, integrations, and methods to execute the repeating, day-to-day tasks and activities you normally would have to do yourself. Once you've set up your automation, you can sit back and let everything take care of itself.
The goal of good blog automation is to reduce your input as much as possible, following a hands-off process that is both accurate and autonomous.
Blog automation starts with a workflow
How to automate your blog begins with workflows. Almost all automation tools use workflows to do their jobs, and understanding how a workflow works allows us to manipulate automation processes to do what we want them to.
A workflow consists of a series of pre-defined and repeatable tasks, jobs, or actions. When combined in an interactive, step-by-step procedure, a workflow forms a pattern of activity that people, programs, or software can follow to reach a desired outcome. 
Workflows are activated by a command or 'trigger.' When we apply them to our resources and feed them with variable data organized into processes, we can transform inputs into results.
Can You Really Automate Your Blogging?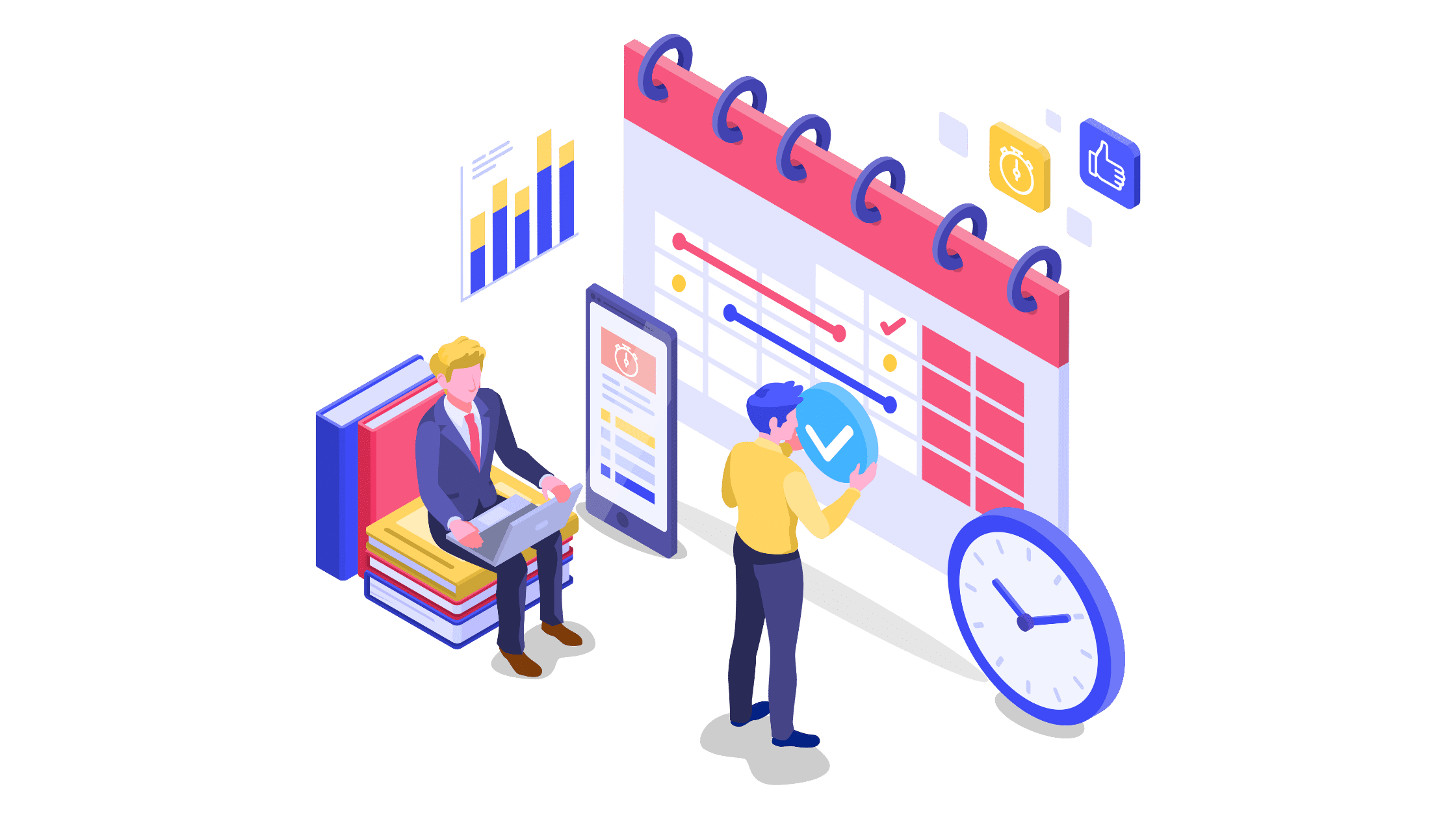 Blog automation can cover many elements of your blog or run everything for you. From processing transactions to publishing posts at pre-determined times and even generating responses to your readers' questions, blog automation is about making things easier and more efficient. You're probably using automated elements in your blog without even knowing it. Your RSS feed automates website notifications and updates for you, and your email out-of-office is a classic automatic response.
But when it comes to creating your blog content, you're still the best content generator out there. While emerging AI-driven writing tools like ChatGPT are making waves, they're still not nearly as capable as you are in creating original, engaging blog content.  
The key to successful blog automation lies in how it benefits your blogging activities by handling the things you don't necessarily need to invest time and energy in – not blogging for you.
Levels of Blog Automation

There are many different forms of automation that assist with certain tasks and activities. Some require no input whatsoever, while others need you to activate them or update them regularly. But how automated you want your blog to be depends on you. 
Full blog automation – This level of automation means that your blog can run in cruise control. Your posts have already been created and are lined up, ready to publish automatically. Your cross-platform marketing is fully autonomous, and payments (both to and from your site) are set to process by themselves. 
Partial blog automation – This is the most common form of blog automation, with certain tasks or sections of your blog being automated and others still managed by you. 
Basic or default automation – This level of automation means that only those default tasks and workflows are working for you. Most website builders include a base degree of automation, taking care of technical needs or simple tasks that need to be running solo in order for your blog to work at all.
Figuring out how to automate your blog takes time and effort to get right. Most automation tools cost money to use, and some of the end-to-end automation resources can get very expensive. Depending on how heavily automated you want your blog to end up, you'll need to understand what you're looking to get out of your blog automation first. 
Why you should automate your blog – Pros and cons
Automating your blog comes with many different advantages and benefits that allow you to be more productive and efficient. But some people are still a little skeptical about letting software tools, platforms, and programs handle their blogs for them.
Advantages of Blog Automation
More time available – Automating your blog frees up valuable time you'd typically spend on repetitive tasks and activities. Adding automation to your existing productivity tools is a great way to get the most out of your time. 
Publish more content – Bloggers who automate a blog can use this time to generate more content without compromising on its quality. 
Reduce the chance of mistakes – Software is notoriously good at following rules to a tee, unlike people who can easily forget to do something or make an error. 
Boost revenue – Automated blog assets can reach more people, transact faster and improve your income. 
Improve consistency and be more professional – Not automating at least some parts of your blog is like using a typewriter when you have a perfectly good laptop or PC. Automation allows you to optimize your output and eliminate time-consuming, mundane tasks. 
Risks with Automating Your Blog
Can get expensive – Blog automation isn't free. From automation elements within sites and platforms to automation tools and full-service platforms, you'll need to budget for your automation to enjoy its benefits. 
Something may go wrong without you knowing about it – If something breaks in a workflow or stops working, it may take a while for your to spot and fix the problem. Then once you've found the issue, getting to the bottom of a complex automated workflow can be challenging. 
Still not perfect – While we're almost there in terms of smart AI-powered automation tools, we still have a way to go before automation resources can analyze, anticipate and innovate as well as we can.
What Parts of Your Blog You Can Automate?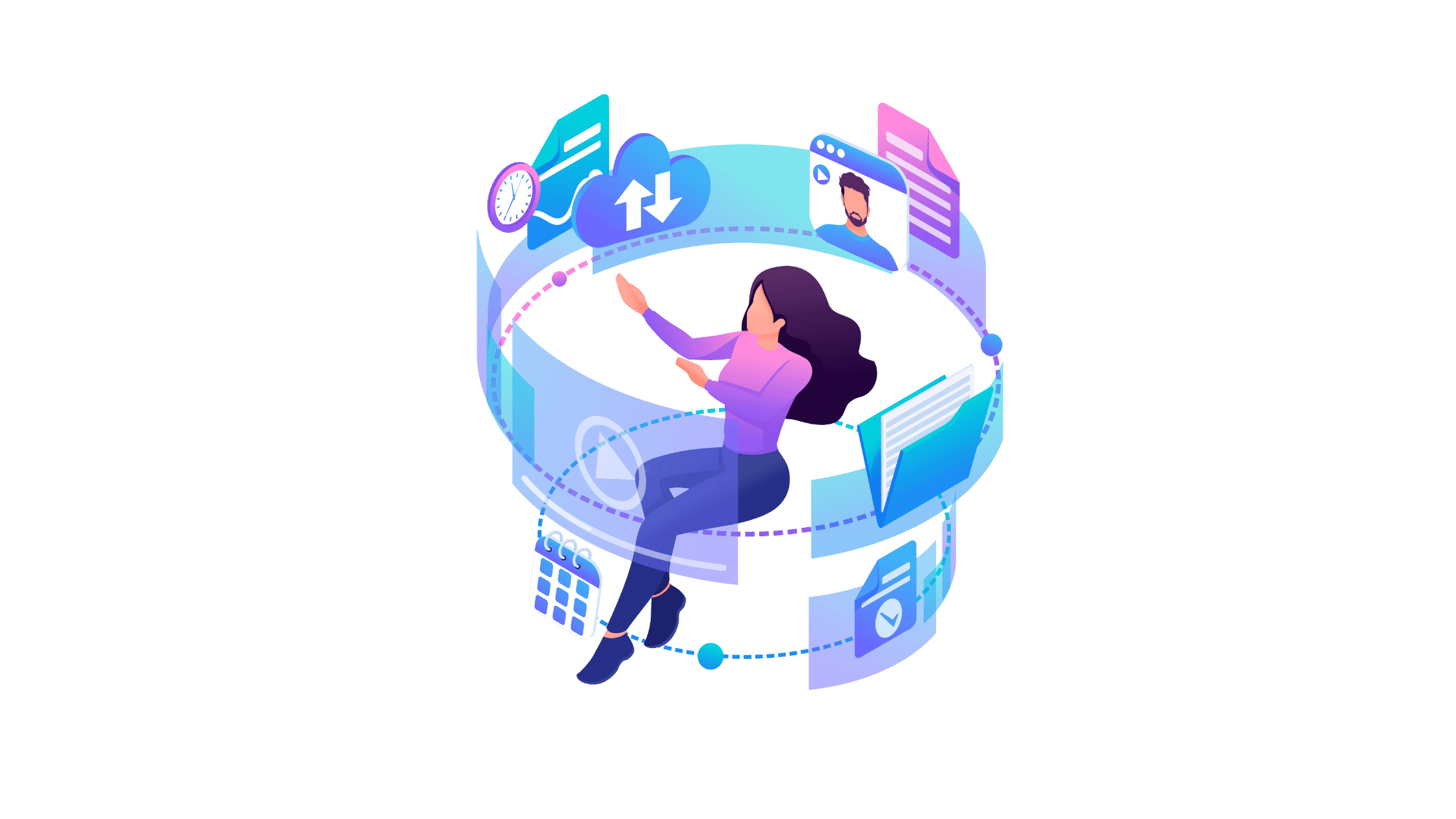 Blogs are getting more complex. As more integrations become available and bloggers tap into new mediums, platforms, and monetization techniques, the need for autonomous processing and task management is increasing. 
Blogs are busy websites. With so much going on in them, figuring out which aspects or elements you want to automate a blog with is an important starting point. 
Research, Writing, and Editing
While you'll still need to write your blog yourself (unless you're NOT aiming to rank well and provide value to your niche), you can automate some of the processes associated with your efforts. AI writing tools can help you to formulate content ideas. Google alerts automatically send you topic updates, and editing tools like Grammarly can even handle most of your editing needs. 
Publishing, Marketing, and Promoting
This is where blog automation really comes in handy. Publishing your blog content can take a whole lot longer than you think, and promoting your blog takes vast amounts of time. Automation tools are designed to handle this for you, publishing content on your behalf across multiple platforms while ensuring that your marketing efforts are up to speed. Before automating, take a look at this article on how to market your blog. 
SEO, Monitoring, and Tracking
SEO is a critical element for your blogging that requires constant review and updating. But nobody has the time to watch performance metrics 24/7 and respond to every SEO issue. Many automation tools will send regular performance reports to you, flag SEO problems, and correct minor issues without you even knowing about them.
Social Media
The world of social media is vast. Bloggers often don't have the time to publish their posts across multiple social media channels, respond to comments, or be available to click "post" at the best times for posts to go live. Social media automation tools are a popular option for content creators worldwide. This article, for example, on how to automatically tweet your blog posts, is just one way to automate here. 
Image Editing
An often-overlooked but critically important element behind successful blogging is the images bloggers use in their content. Editing images can take almost as much time as writing blog content, and bloggers don't always make for the best graphic designers. Running images through automatic filters and pre-sets is a simple automation process that saves time and keeps your imagery as consistent as your writing. Before giving your editing an automation edge, this post on how to optimize images for your blog will lay a solid foundation. 
How to Set Up Blog Automation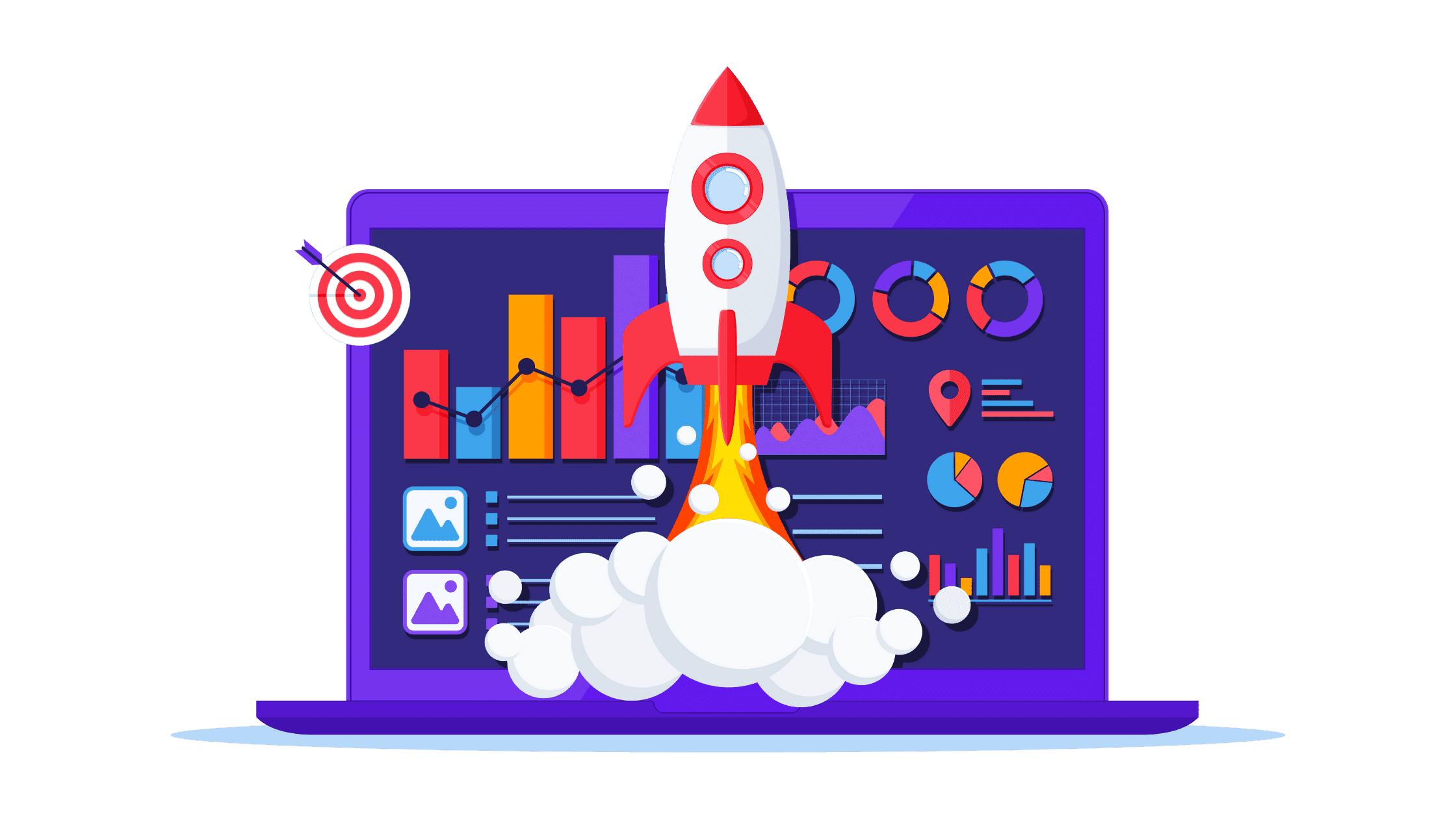 How to automate your blog starts with reviewing where you are currently, finding the right tools and features, and then giving your blog the necessary automation it needs. Next, we touch on the basic process for getting this right.
1. Look at Your Current Process & Identify Blog Parts That Need Automation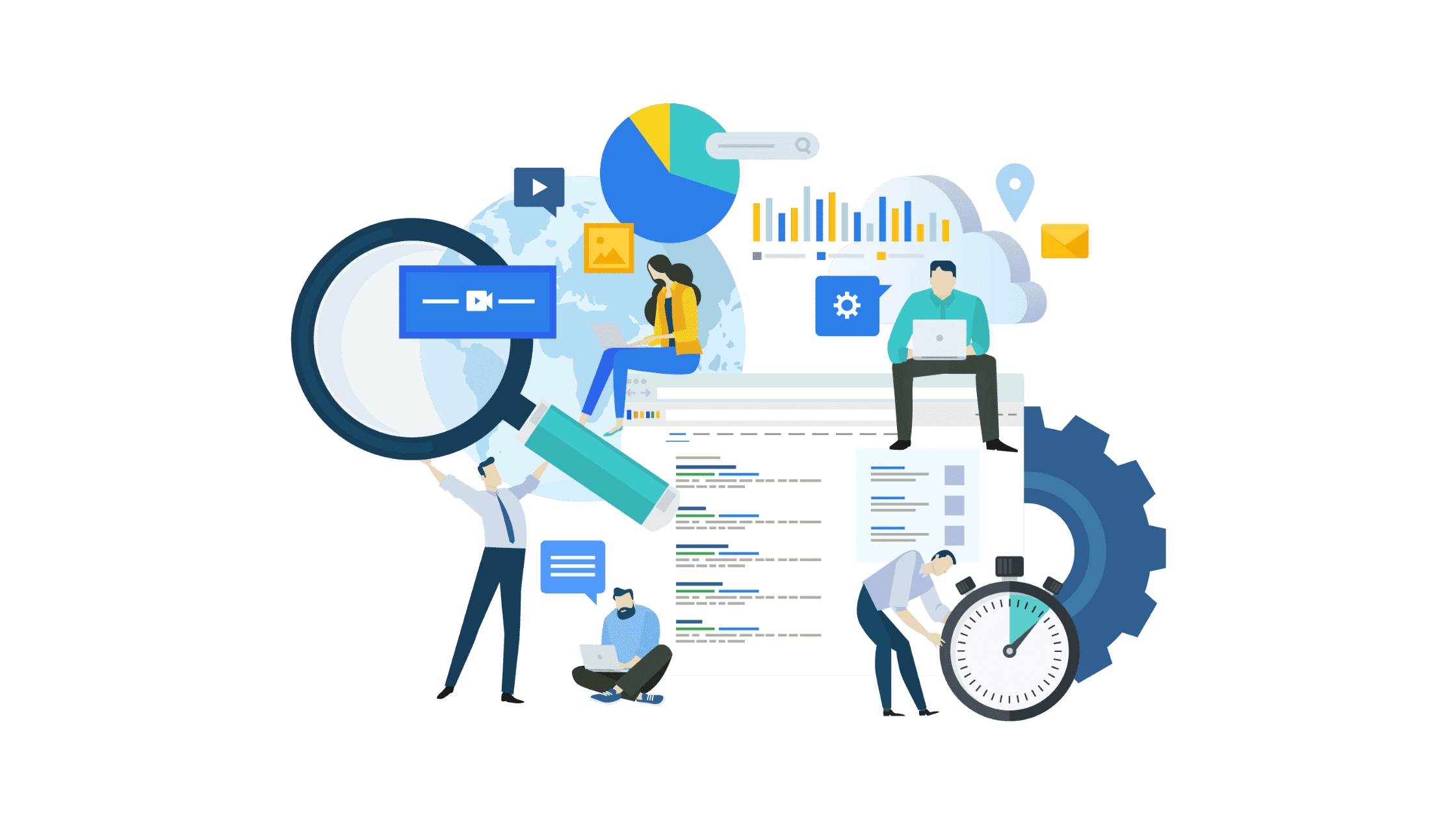 Blog automation begins with considering where you already have automation running for you and where you don't. Look at the systems and integrations already in place and see if any need to be updated or improved. Then, consider which areas of your blog could do with some automation options and how they'll contribute to improving your efficiency and productivity.
2. Integrate Tools or Features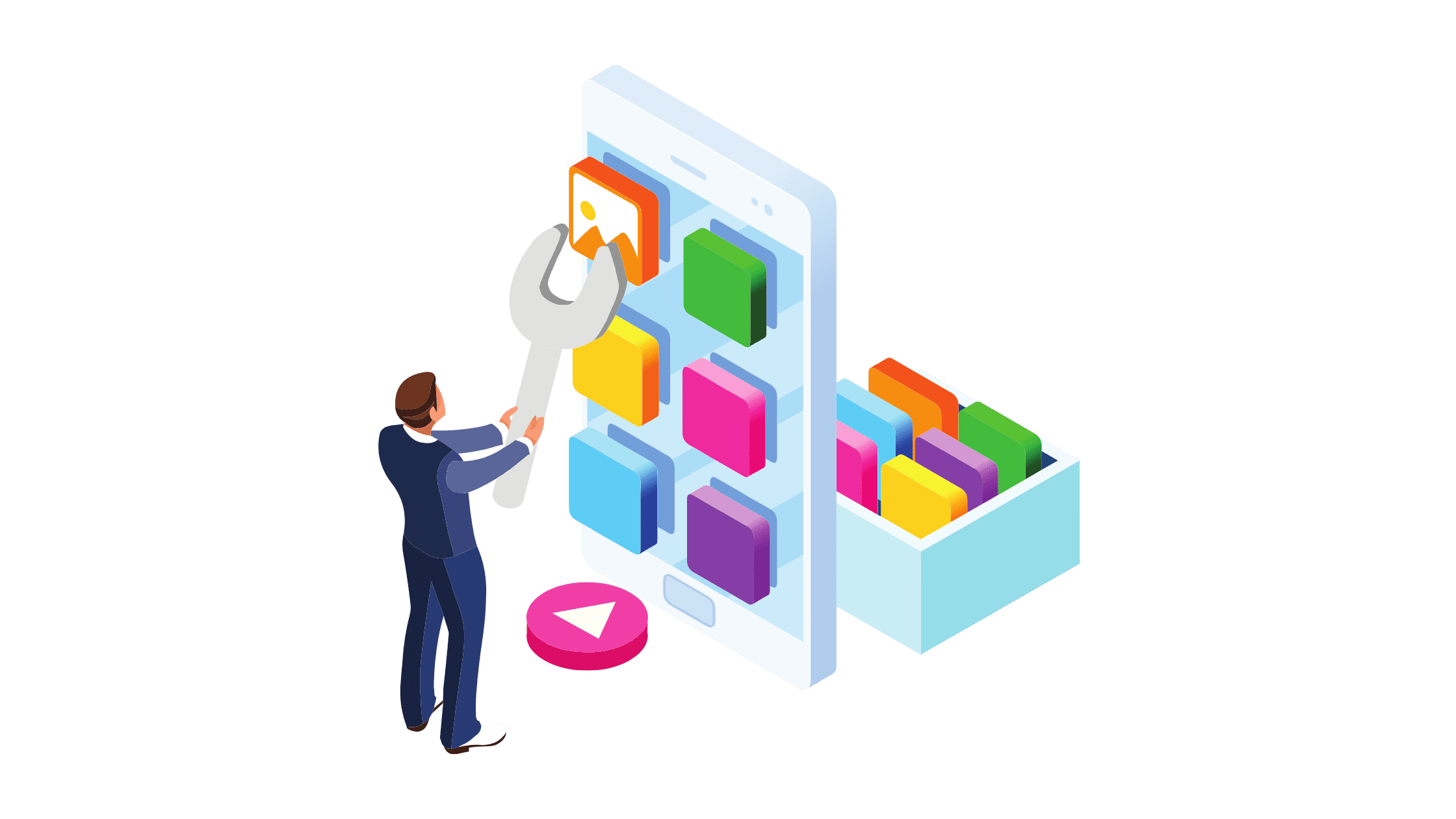 Once you know what you need to automate a blog with, you can go shopping for the tools that will help you do it. Start small, checking the features and tools your website builder or blogging platform offers for free and where you can add additional low-cost options. Many tools provide free trials, so don't be afraid to try some of them out first.
3. Update Your Content or Editorial Calendar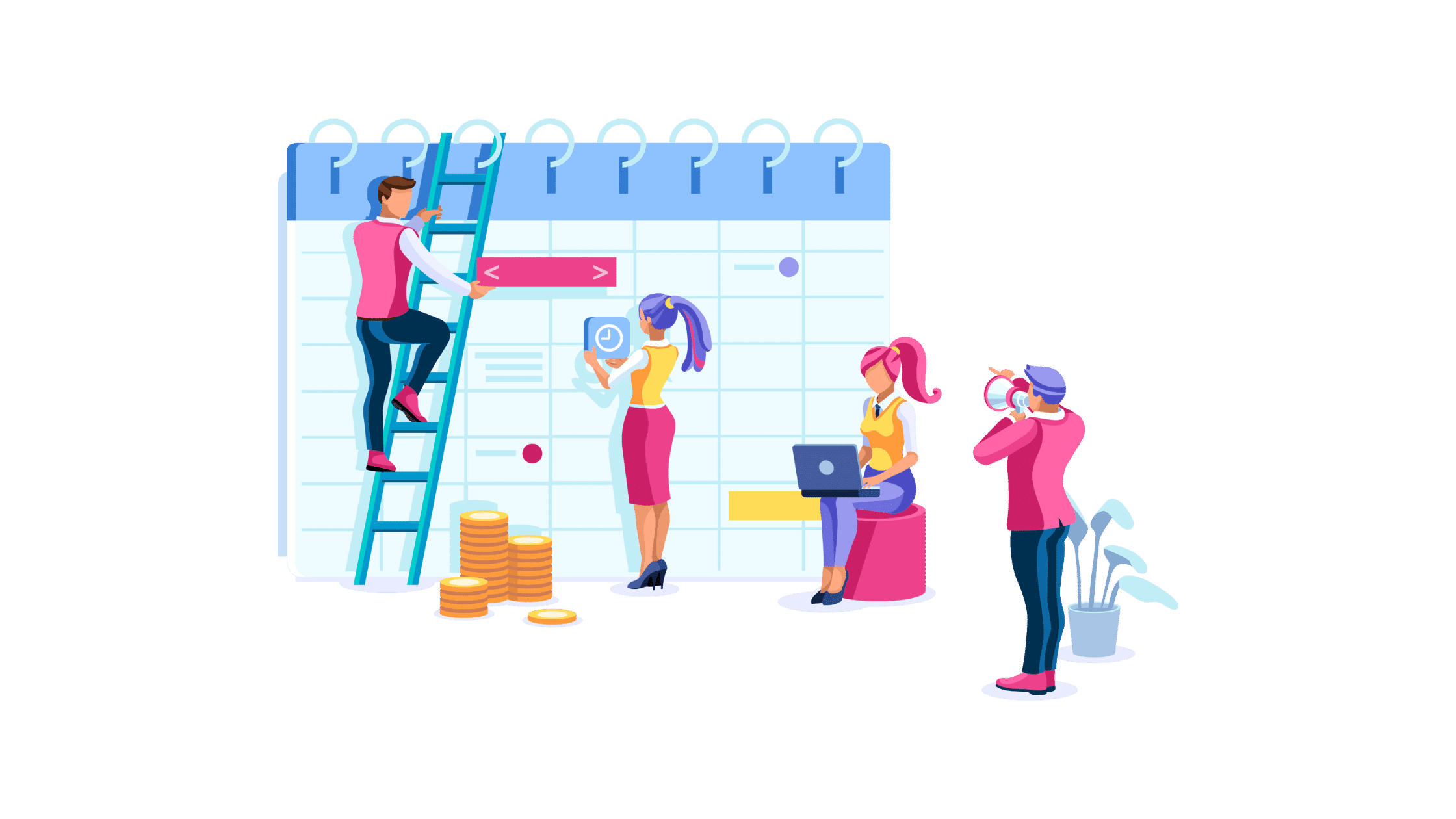 Every productive blogger needs a content calendar to ensure they have a plan to follow. Ensure that your calendar aligns with these automation tools and is kept up to date. This step may take some time as you iron out any issues and become accustomed to your new 'hands-off' approach. Here's how to create a blog content calendar that works for you. 
4. Start Running Your Automation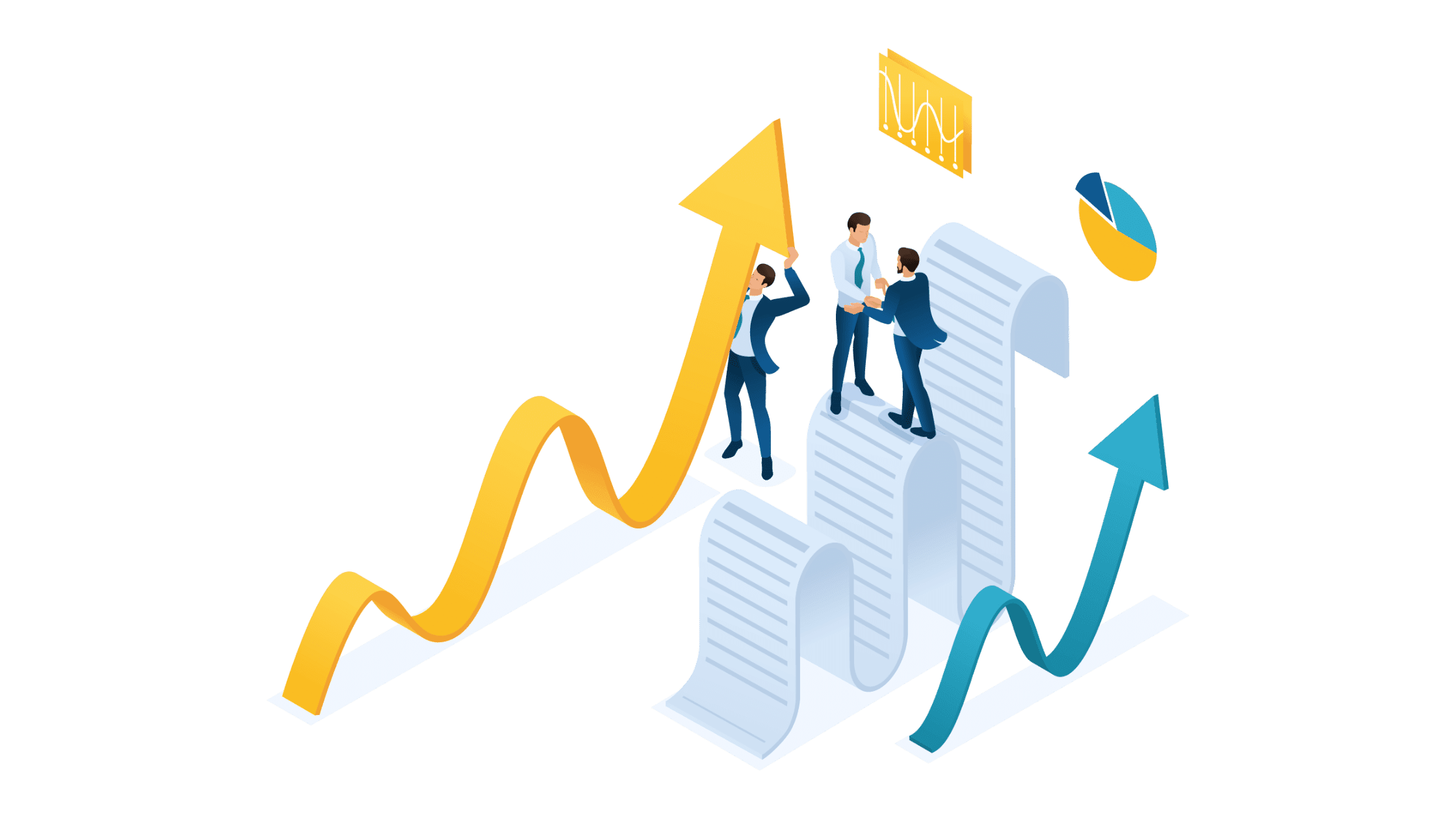 Once your blog has been automation enhanced, slowly start enacting your everything. Be careful not to let any problems or unexpected glitches affect your readers' experience or content production. Ask people for feedback and keep tabs on how these new tools and features affect your output. If you notice any problems or feel like your processes aren't improving, be patient and work the issue. The whole point here is to make your life easier and your blog more effective, so don't let a few obstacles stop you.
5. Monitor and Update Your Automation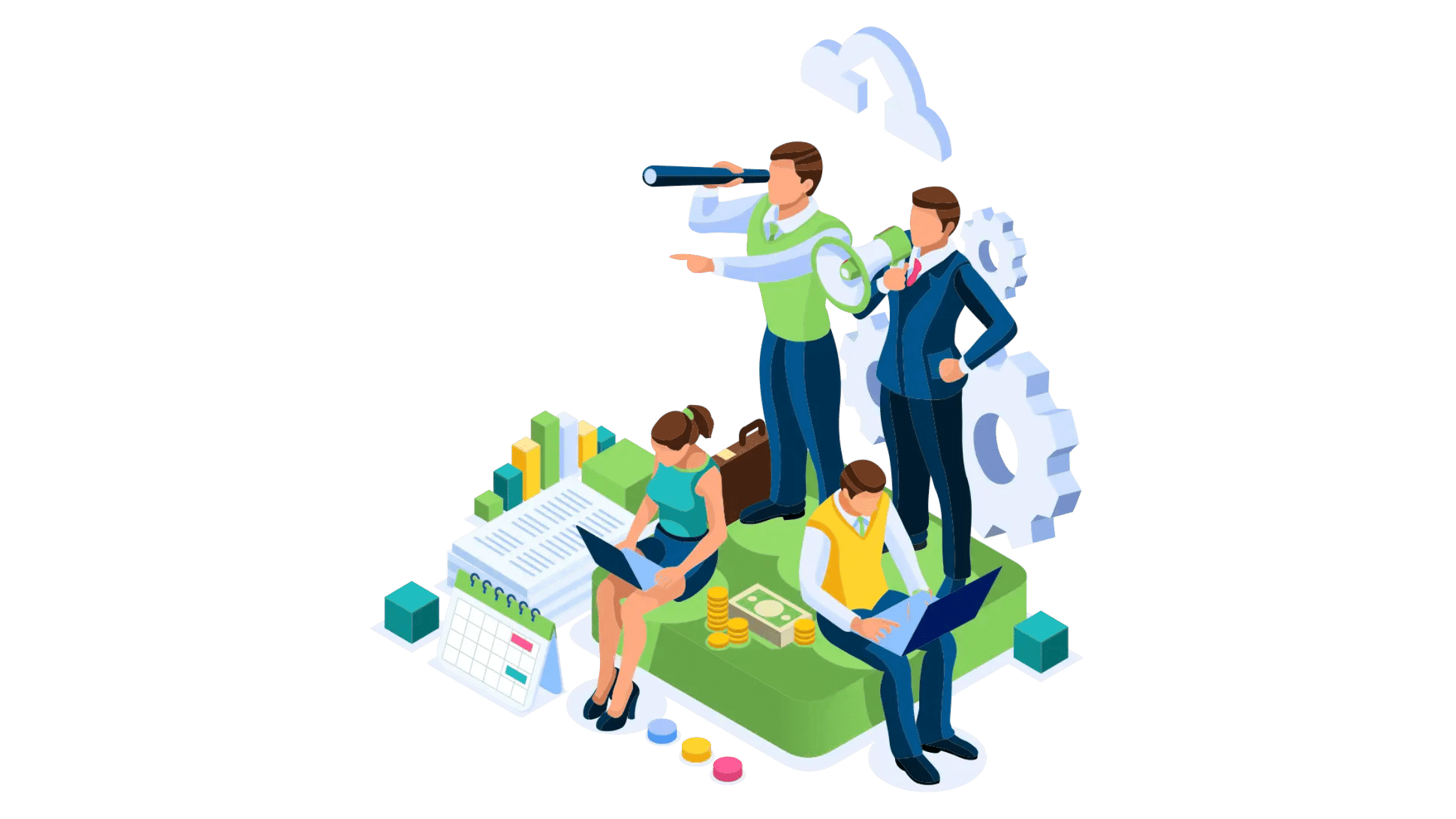 Once you can see the fruits of your automation efforts, don't stop. Automation is an iterative process, with new tools and options becoming available daily. Remember, developers constantly release new updates to refine and improve their tools. Keep an eye on your blog processes and review your automation architecture (add this step to your website audit checklist) to ensure everything is running smoothly.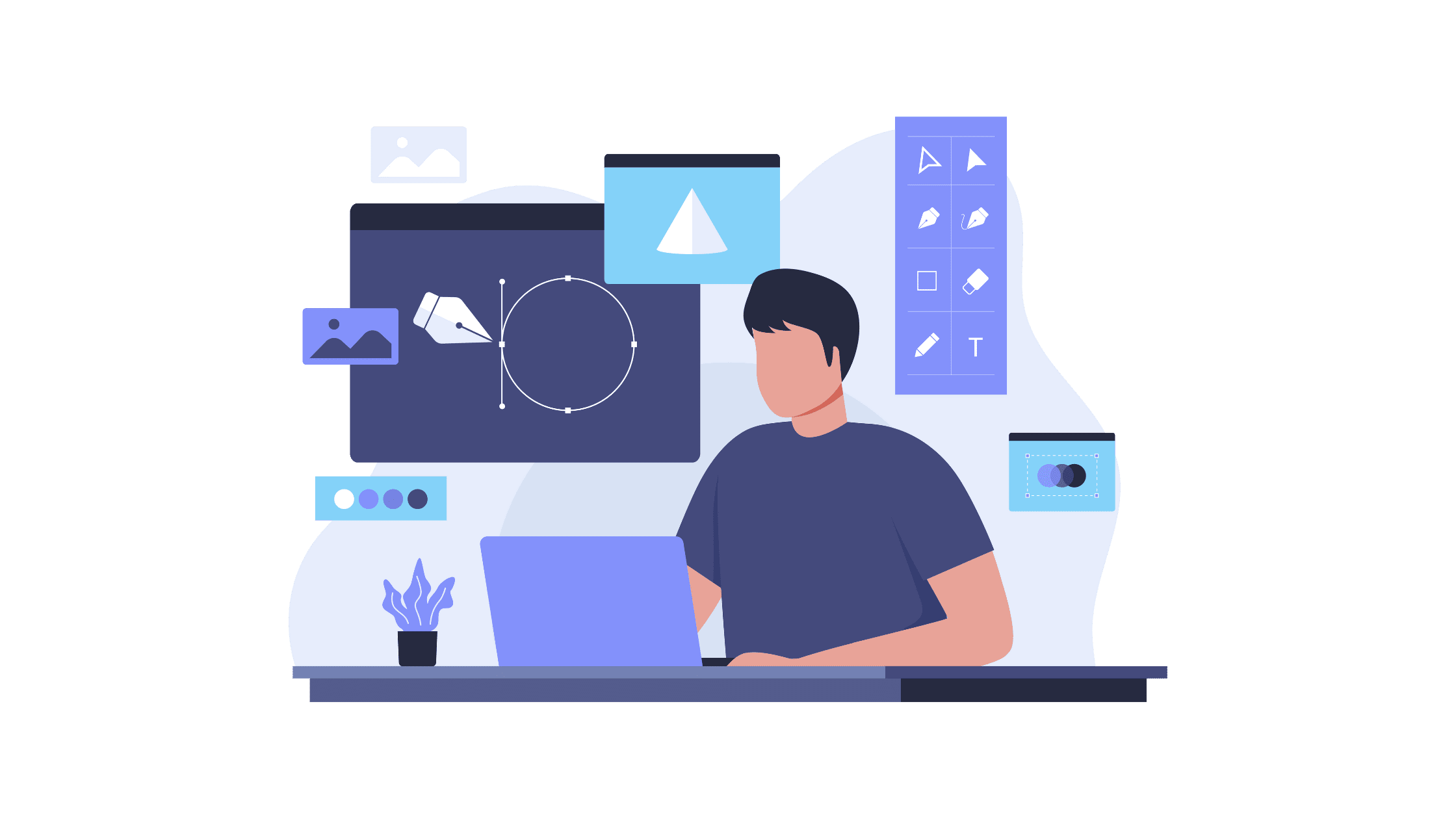 There are two automation options available to bloggers: Software-driven automation and outsourced tasking. While software is the most popular option for taking care of day-to-day tasks, some of the more important and complex elements of blogging (those that automation software cannot yet handle) can be outsourced.
Automation Software Tools and Platforms
For all-round workflow automation – Zapier
Zapier is one of the most popular automation tools around, owing to its vast potential and ability to automate workflows. The software can integrate over 4,000 web apps with your blog or website and offers surprisingly flexible plans, including a free basic option. 
For writing automation: AI tools (CopyAI, Jasper)
If you're looking to give your writing efforts a little more autonomy, you can turn to AI writing tools to help you formulate ideas and get past that pesky writer's block. While not capable of doing your writing for you, tools like CopyAI and Jasper are helpful content generators. Check out this list of AI writing tools for bloggers. 
For editing automation: Grammarly for business; Hemmingway Editor
There are many editing tools around, and while they're not entirely capable of fully automating your editing process, they are excellent at identifying your grammar, spelling, and structure issues. Some, like Grammarly, offer paid outsourcing options for real editors to edit your work for you. 
For social media automation: Hootsuite
Social media promotion is a time-consuming process, and many bloggers miss out on this high-potential channel simply because they don't have enough time. Automation tools like Hootsuite allow you to schedule social media posts weeks in advance for publishing, posting at ideal times across multiple platforms. 
For CRM automation: HubSpot
One of the best tools around for helping you to manage a growing blog is HubSpot. The cloud-based CRM platform is designed for sales and marketing teams but is a valuable tool for bloggers with growing audiences and a need to handle their customers. Build email lists, create newsletters, blog, and monitor website performance by setting up advanced workflows that manage everything for you. 
For email marketing automation: Moosend
Email marketing is key for reaching your audiences and promoting your blog directly. Moosend is a powerful tool used by many bloggers to create forms, landing pages, and emails that reach the right people at the right time.
Outsourcing for Automation
Hire a social media manager
Social media managers are great for adding a human touch to your engagements and interactions with your readers on the platforms. Once you've got them up to speed with what you want to see on your channels, simply leave them to work their magic. Never worry about a late-night negative comment again. 
Use freelance writers
The gig economy is in full swing, and bloggers in need of high volumes of content can take advantage of the hordes of talented freelance writers out there. If you can get a ghostwriter to emulate your writing style, voice, and tone, you can increase your blogging output tenfold. All you need to do is edit and publish. 
Make use of a professional editor
Editing is a time-consuming affair, and having a fresh set of eyes review and revise your content is always a good idea. Bring in an experienced editor to critique and enhance your blog content to give it that professional edge. Set up a process where you send a draft copy, they edit, and you simply post.
Bring in an SEO expert
SEO for bloggers is a significant element of blogging success. But ensuring that your on-page, off-page, and technical SEO is working well can take up a big chunk of your available time. SEO experts are great options for reviewing your SEO and reporting on any issues and problems. You can even give them full access to your blog to let them tweak and enhance and boost your SEO without bothering you. 
Employ a customer manager
Having someone to manage payments, engage with your readers, answer questions, and put out fires is a valuable asset that, once aligned with your blog objectives, can boost your effectiveness and professional image among your audiences. 
Final Word – Get Automating!

Figuring out how to automate your blog will give you the freedom and peace of mind to do what you do best – blogging. With these tools and options, you will soon find yourself with more time on your hands and the ability to focus on growing your business. 
Automate your research and ideation techniques by using automation tools to feed you topic ideas and opinions collected around the internet. Use AI tools to suggest ideas and recommendations, and leave your social media needs to the software or people who are best at it. Give your blog a professional edge by providing visitors with the automatic features they want while making their experience that much smoother. 
Take a load off. Invest in blog automation and enjoy the benefits of a more productive blogging life.