How to Create a Blog Content Calendar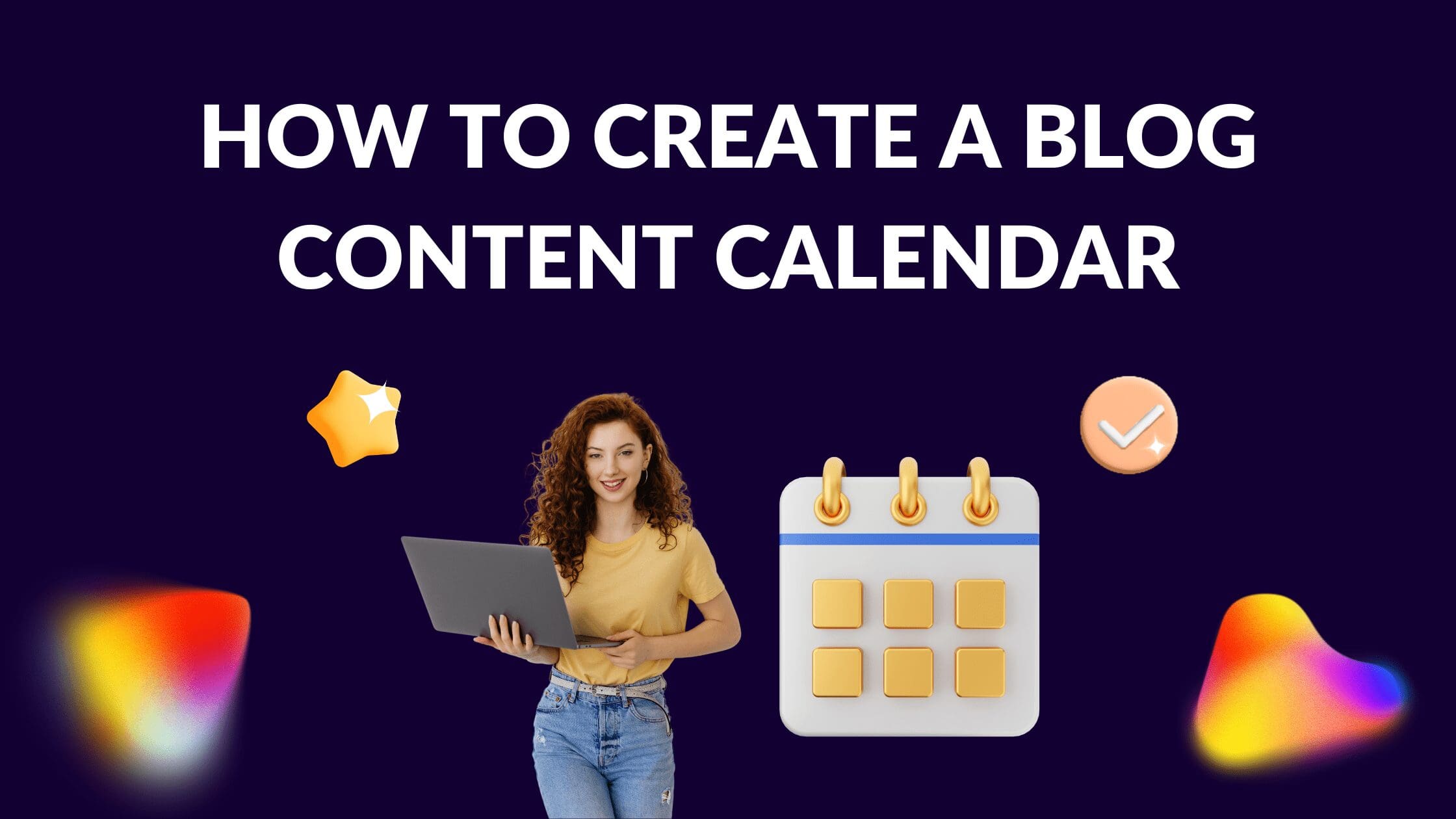 Disclosure: Some of the links below are affiliate links, meaning that at no additional cost to you, I will receive a commission if you click through and make a purchase. Read our full affiliate disclosure here.
It's Friday, 9 pm, and you're still not done. While your family, friends, and competition enjoy a pleasant evening, you're stuck in front of your computer screen. Your blog hasn't seen new content all week, and the workload is piling up. The last post missed its mark, and now Google is looking at whether your website is as good as you say it is. As you shudder at the mountain of work ahead, stress about deadlines, and wonder how you got yourself into this mess, you realize why you're here -poor planning.
Like most things in life, every good blog needs a plan. Figuring out what to write about, conducting research, hunting down keywords, actually writing and publishing – blogging can be unforgiving if you're unprepared. And most bloggers are creative wizards – not exactly the best candidates at naturally keeping things organized and on point. So how do successful bloggers manage so much high-quality content and always consistently deliver on time? They plan. 
In this (well-planned and perfectly timed) blog, we investigate the content calendar – blogging's ultimate schedule and planning tool. We look at what it is and its role in keeping bloggers organized (and sane). Join us as we learn how to create a blog content calendar that works for you and why they matter so much to your blogging success.
What is a Blog Content Calendar?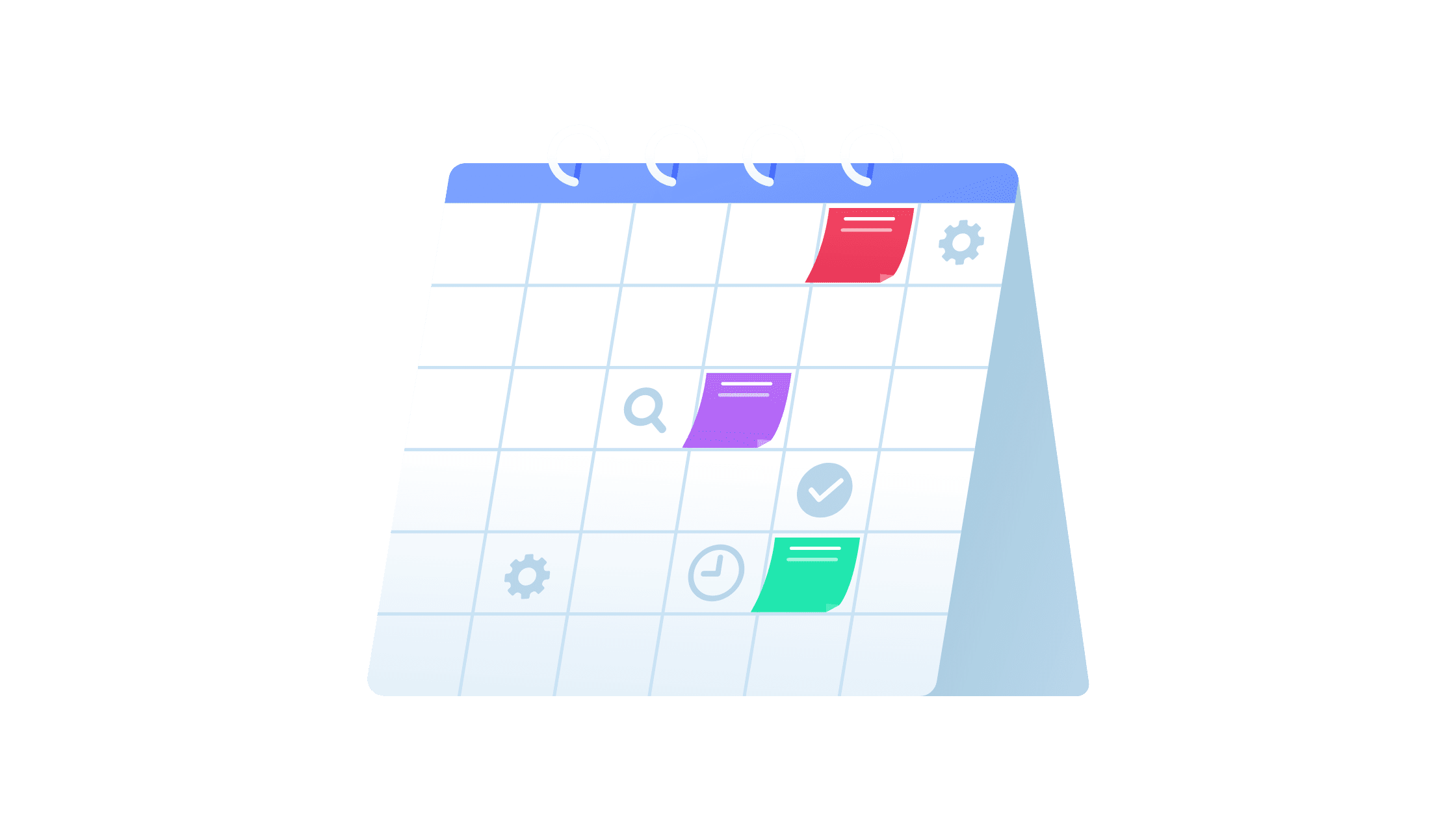 A blog content calendar is your blogging schedule. It represents your summarized plan for content output and displays it chronologically. It's a document, presented in a traditional calendar format, that tells you precisely when to publish your blog posts and provides a high-level look at your blog's short to medium-term future.
Content calendars contain critical information, deadlines, and data essential to good blog planning. They display your upcoming posting schedule, contain links to drafts and published content, and act as a central 'control room' for your blogging activities. 
Content vs. Editorial Calendars
People sometimes use the phrase "editorial calendar" to describe a content calendar. While both are fundamentally the same, they serve different roles. Editorial calendars usually refer to the 'big-picture' stuff, covering your content strategy for the months or years ahead. Content calendars are better for weekly, month-to-month planning. See the difference? 
Why Do Bloggers Need One?
Content calendars allow you to organize your blog strategy and ensure you can plan ahead. They help you to build a sustainable content pipeline and post consistently – something that SEO and your readers will appreciate. High-quality content requires extensive time and effort to ensure you're hitting your goals, and if you don't have a plan, you're going to eventually trip up, make mistakes, and get snowed under. Trust us – there's no avoiding it. 
Blog content calendars are designed to help you plan better. But they also give you a raft of other benefits too. 
They help you get a clear picture of your upcoming content, so you can spot content gaps that need filling.
They let you stay true to your content strategy by providing a high-level snapshot of your forthcoming publications.
Content calendars keep you organized, boosting efficiency, optimizing your output, and improving your ROI. 
If something goes wrong, you can quickly and easily re-organize your calendar to respond and adjust accordingly.
And they let you identify opportunities to re-task available time to scale your business and grow. 
Elements to Include in a Blog Content Calendar
There's a little more to a blog content calendar than a simple spreadsheet with dates and blog titles. Here are some of the non-negotiables that all good content calendars should have. 
Blog titles or names
The publishing date (deadline) for the blog
Who is writing the blog (if you're working with others)
A link to the blog draft itself
A URL for where the blog is or will be published
Any additional information necessary to your planning (Keywords, niche, campaign info, CTAs, etc.)
Many blog content calendars also include information and sub-deadlines indicating:
The current status of a blog
When the blog was/is going to be started
When the editing and SEO phase begins
When the final draft should be confirmed before publishing
What you choose to include in your blog content calendar is up to you. Make sure all your most important information is listed, and feel free to revise and amend constantly. 
Some bloggers use colors, codes, and icons to link their calendars and categorize different elements. You can create multiple content calendars for other blogs or interlink them when managing numerous websites. 
How to Create a Blog Content Calendar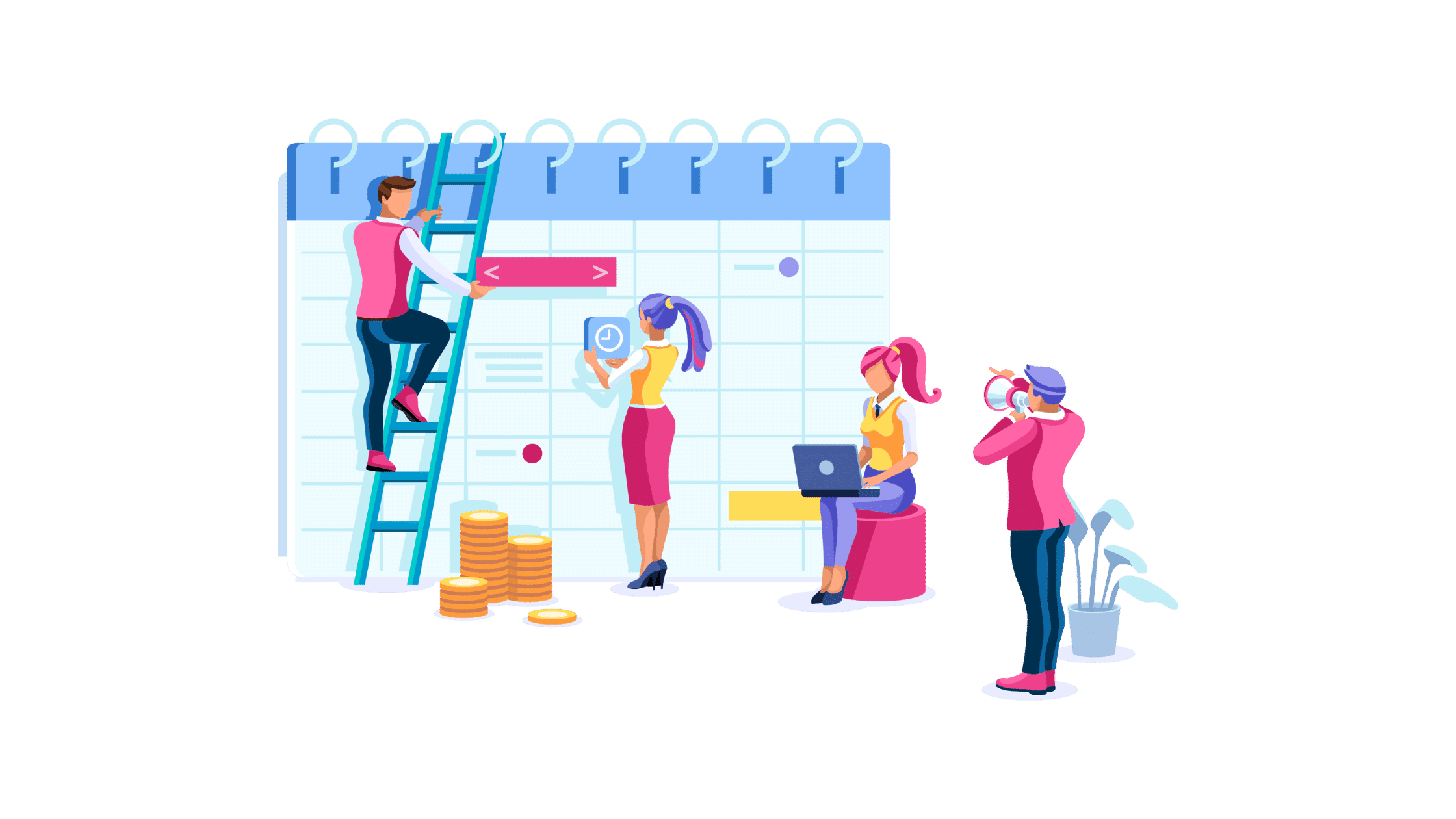 Every blog content calendar is different. Some act as core documents, guiding a blogger's every move and deadline, while others simply help the blogger stay on track and not miss anything important. 
But before you go ahead and kick off your own blog content calendar, you'll need to plan for your planning document. Here is the general approach taken by most content creators in building theirs.
1. Figure Out Your Blog's Needs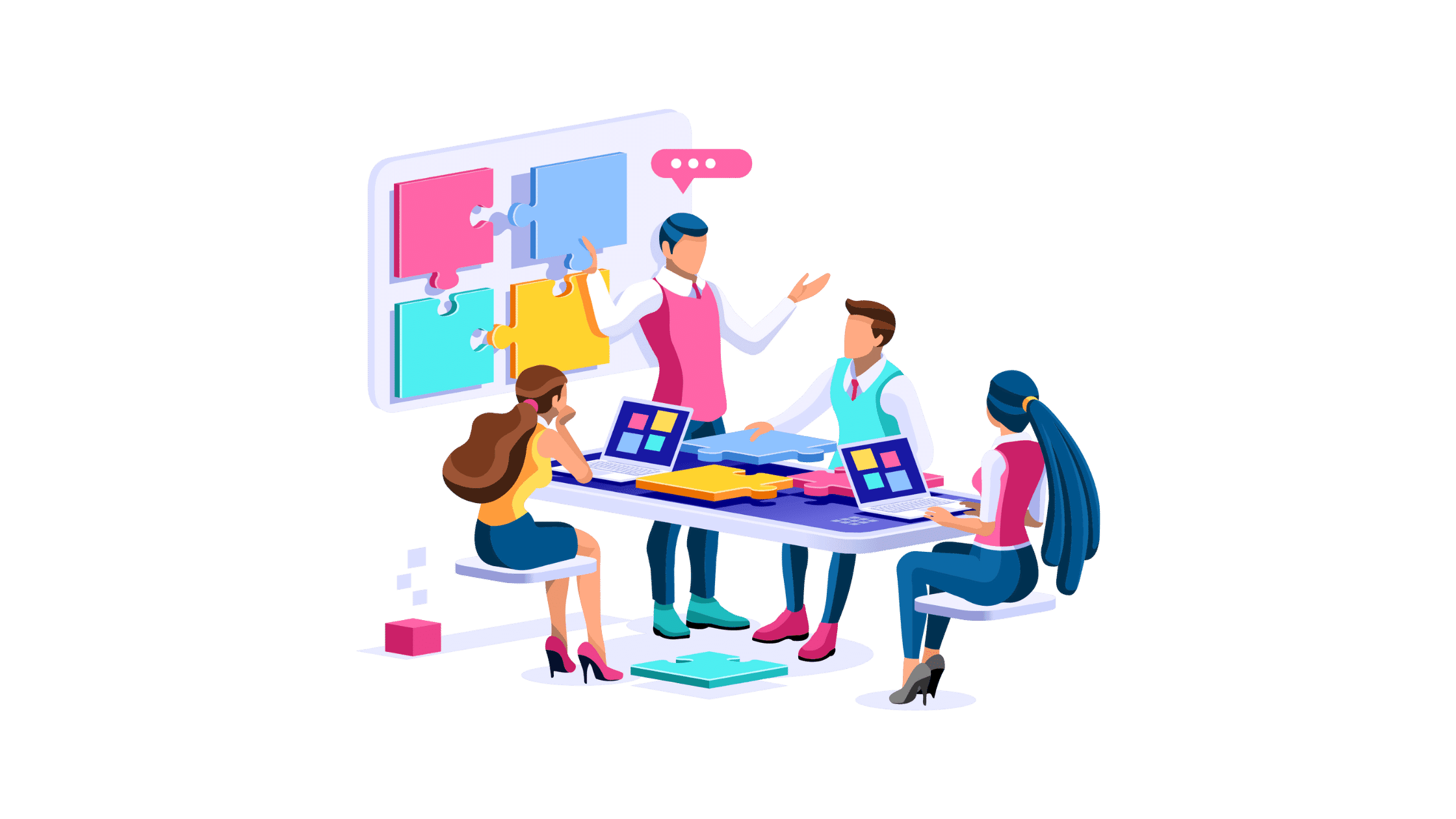 All good blog content calendars begin with understanding the problems or challenges they aim to solve.
For example, a blogger who posts multiple blogs per week in a series focussing on one topic may need a better planning system to ensure that their titles don't get mixed up. Or, a particular blog may only see a new post once or twice a week but with content on high-detail, complex topics. A content calendar will help to list the research and editing tasks required before posting the finished blog. 
How? A great way to understand your blog's needs is to audit it. Collect and look at your blog's performance data and try to be as objective as possible. Identify the metrics that can do with some improvement and focus on designing solutions to them that your calendar can support. Blog audits also give you a good view of your blog's current status and overall health. 
Tools– You can use this website audit checklist as a starting point. Use Google Analytics to gather comprehensive data about your blog.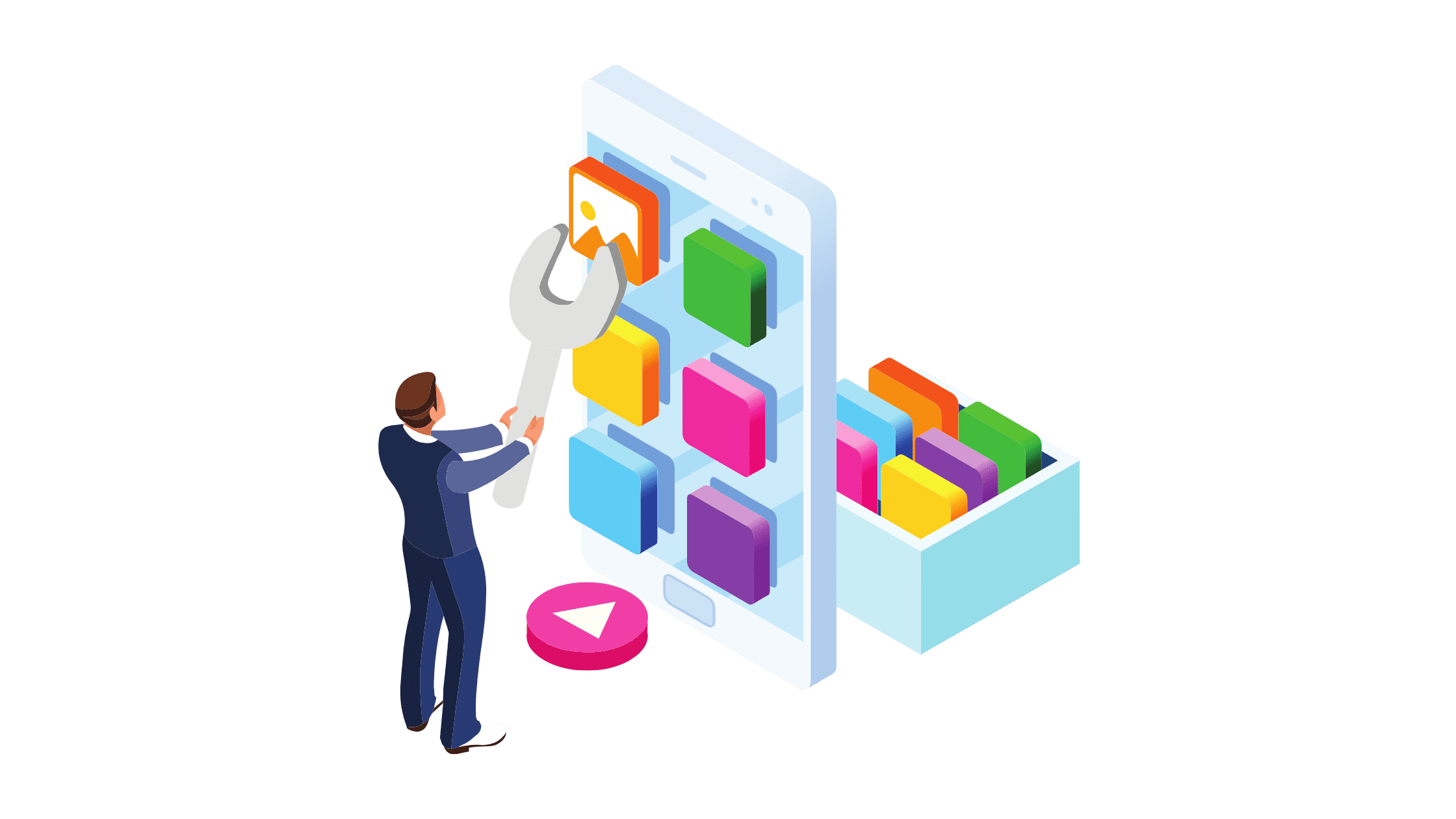 Many of the content and productivity tools you're already (or should be) using can provide resources to help you create a blog content calendar that meets your blogging goals. Some CRM software programs like HubSpot already offer built-in content calendar resources, while other tools allow you to link them into your content calendar itself. 
You can create a brand new calendar, use a content calendar template, or take advantage of onboard content calendars, whichever works for you. Think about the tools and features you'll need to ensure you get the most out of your content calendar. These are some of the questions you'll need answers to before committing to anything.
Writing needs – Will you integrate your calendar with your writing resources? 
Platform – Where will your calendar be hosted? 
Automation – Will you update manually or create automated calendar workflows?
Access & security – Will you be collaborating with other people, and what kind of access are you comfortable with?
Analytics – How often will you review your calendar and measure its efficiency?
3. Choose a Template or Create One Yourself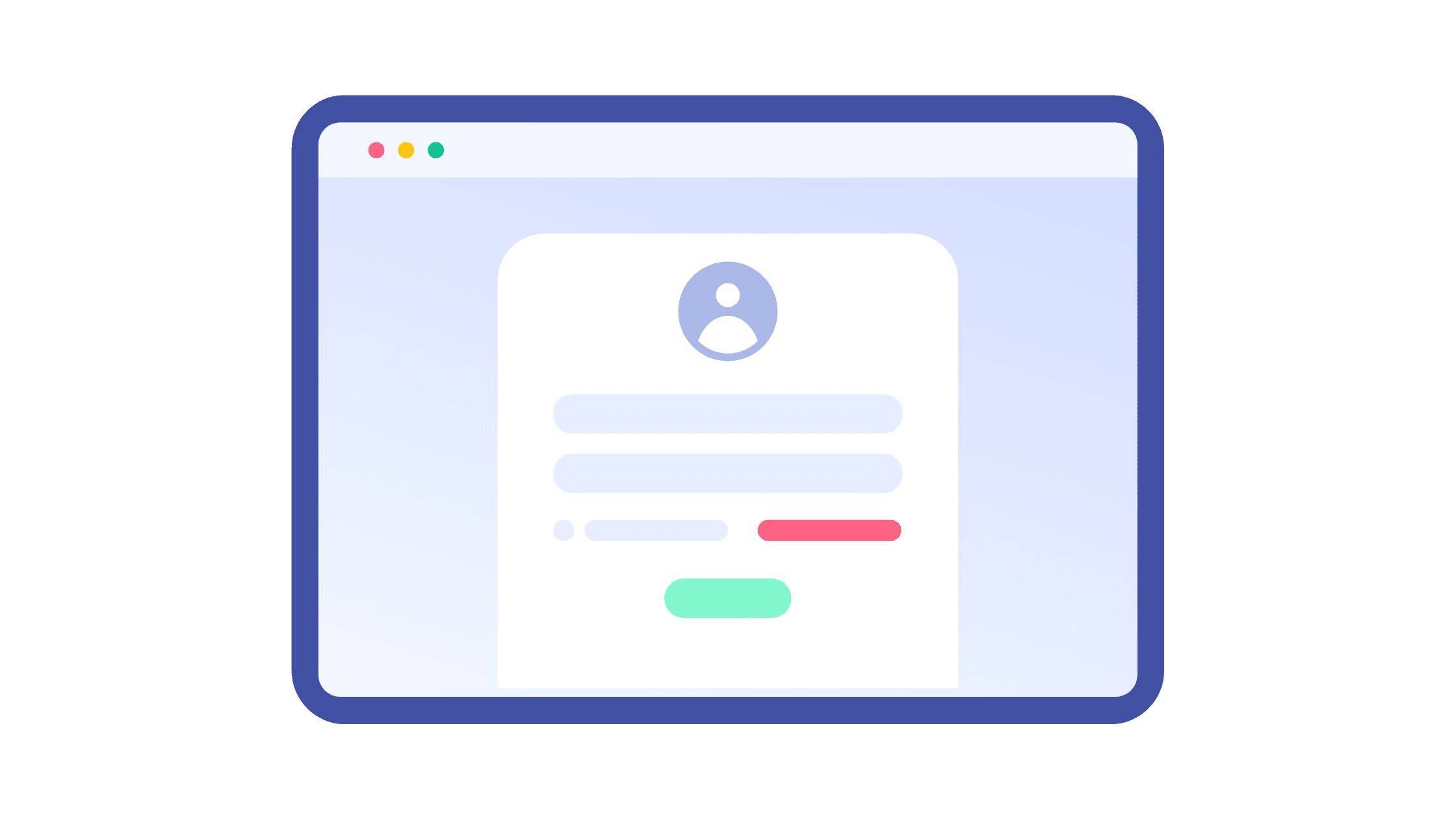 This next step is an important one – choosing your content calendar. Since you'll likely be reviewing your content calendar frequently, it is important that you decide on one which is appealing, easy to navigate, and efficient. 
Bloggers can choose between using an existing template, designing one from scratch, or using a pre-built, web-based free blog content calendar. Depending on what you're looking for in your content calendar, look, feel, and functionality are important factors. 
Solo content calendar – This involves designing a blog content calendar yourself. Microsoft Office's Excel and Google Docs are good for creating and maintaining a blog content calendar. You'll likely find downloadable templates online, or you can build one yourself. 
Content calendar templates – If you're looking to speed things up, you can always go the template route. Content calendar templates have been designed to make your life easier. HubSpot's extensive template libraries contain many different content calendars that can be downloaded for free, while Airtable offers a beautifully designed, ultra-efficient option. You can find a great list of free content calendar templates here. 
Platform-based content calendars – The countless project management and productivity tools now available mean that many of them have built-in content calendars for bloggers to take advantage of. Notion offers something akin to a content calendar on steroids, while sites like WordPress provide calendar plugins like their Editorial calendar. 
4. Set Up a Calendar Schedule and Stick to It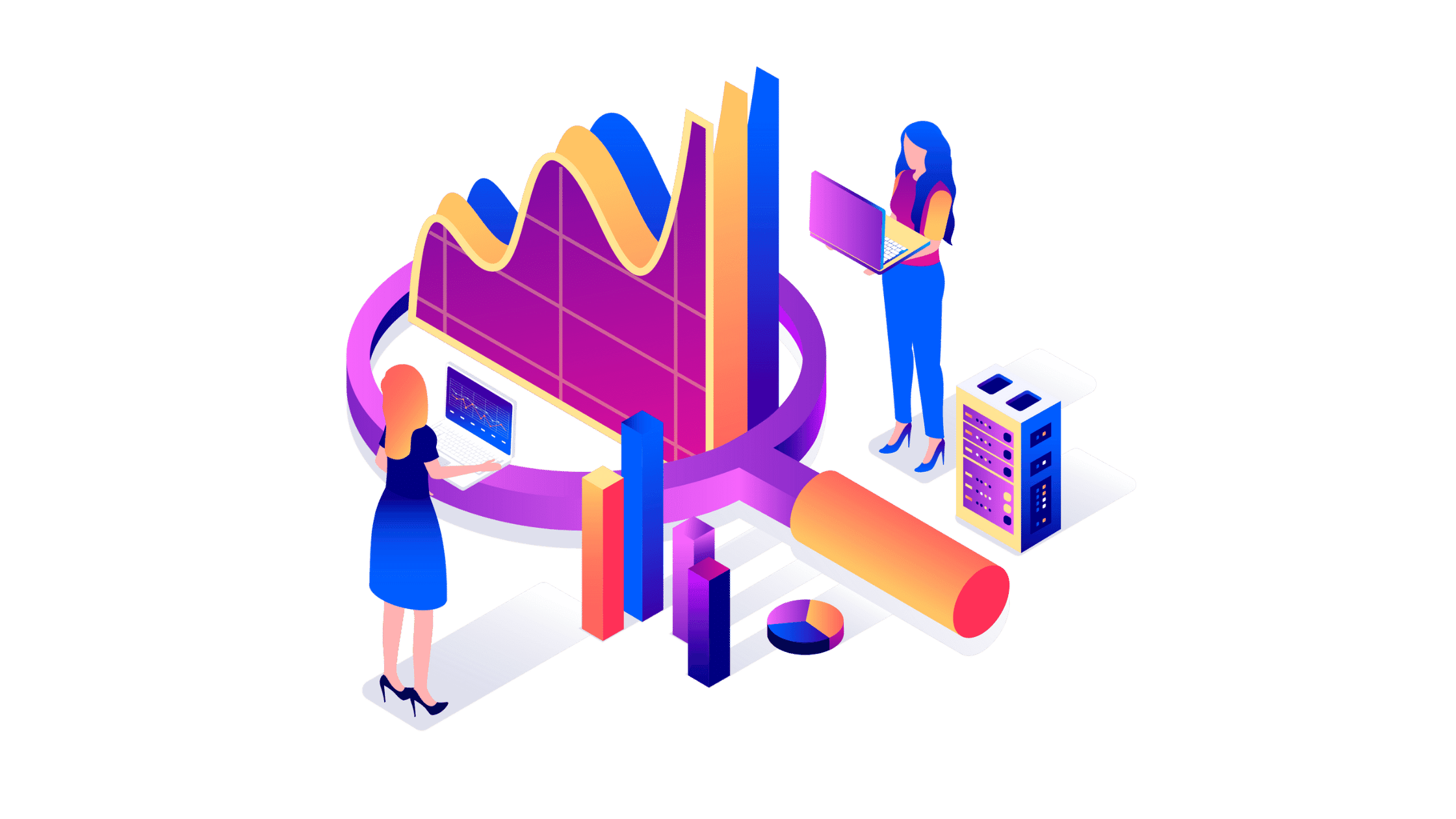 Once you've got a calendar locked in, it's on to setting up that all-important calendar schedule. This is arguably the most vital phase in creating your blog content calendar, so pay attention to it. 
Setting up your calendar schedule involves looking at your content strategy and deciding when to publish your blog posts, how often, and where. Then, you'll need to revise your schedule and stick to a regimen based on the answers to the following:
How often & when will you update your calendar? Many bloggers check in on their content calendars weekly, listing their planned tasks and jobs for the next 5 to 7 days at a time. Remember to check in as frequently as needs be – daily if necessary. 
How far ahead will your schedule span? Here's where your calendar design matters. While some bloggers need to have a view of the following four weeks or more, others only need to know what the next few days have in store. Figure out how much foresight you need and work to cover the timeline. 
How will you allocate your time? Spending too much time obsessing over your calendar takes valuable minutes away from your blogging. Set aside a certain amount of time each week to review your schedule, and don't go over the prescribed allotment.  
5. Start Planning Your Blog Content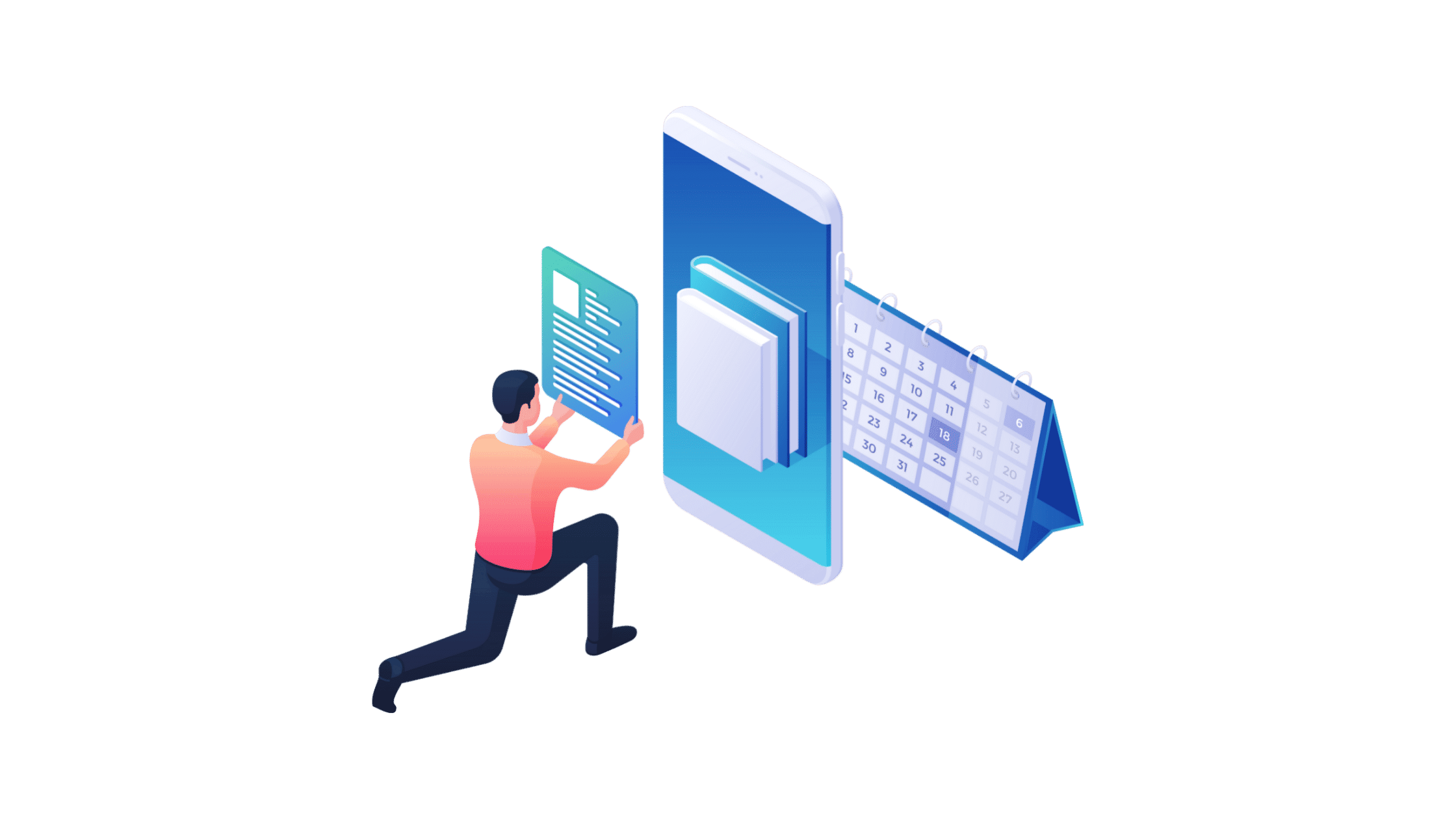 Ok, now the fun – and the work – begins. Start planning your blog content by adding your blog topic titles to the calendar, followed by notes and deadlines for when you'll be doing keyword research, drafting your content, and optimizing it. 
Step 1 – Begin by indicating when you plan to publish your blogs on your calendar, down to the time you want to post. This will give you a good view of your posting frequency and how much time you have to create and optimize your content. Think about your content strategy's posting frequency and the time you'll need to make your content.
Step 2 – Next, add in your blog start dates, accounting for enough time to write each blog and to do the relevant editing and optimizing. Remember, you can create blogs simultaneously, working on multiple posts at the same time, so do allow for overlapping phases where necessary. A good idea here is to color-code your blog's status, so you know what stage each piece is at.
Step 3 – Complete your blog content calendar planning by including important blog-related milestones or indicating when you're moving into a new phase of your blogging. For example, if you're planning on creating an additional blog website, you'll need to account for the necessary time to do so by indicating it on your calendar. Or, when you need to run keyword research or brainstorm new topics, having it on your calendar will help you plan accordingly.
Your blog content calendar is now ready to go. Continue updating your calendar as often as needed and make necessary changes as soon as possible to avoid confusion and falling behind. An out-of-date blog content calendar poses a big risk to your productivity, so work to ensure accuracy and relevancy at all times. 
What to Remember for Your Blog Content Calendar?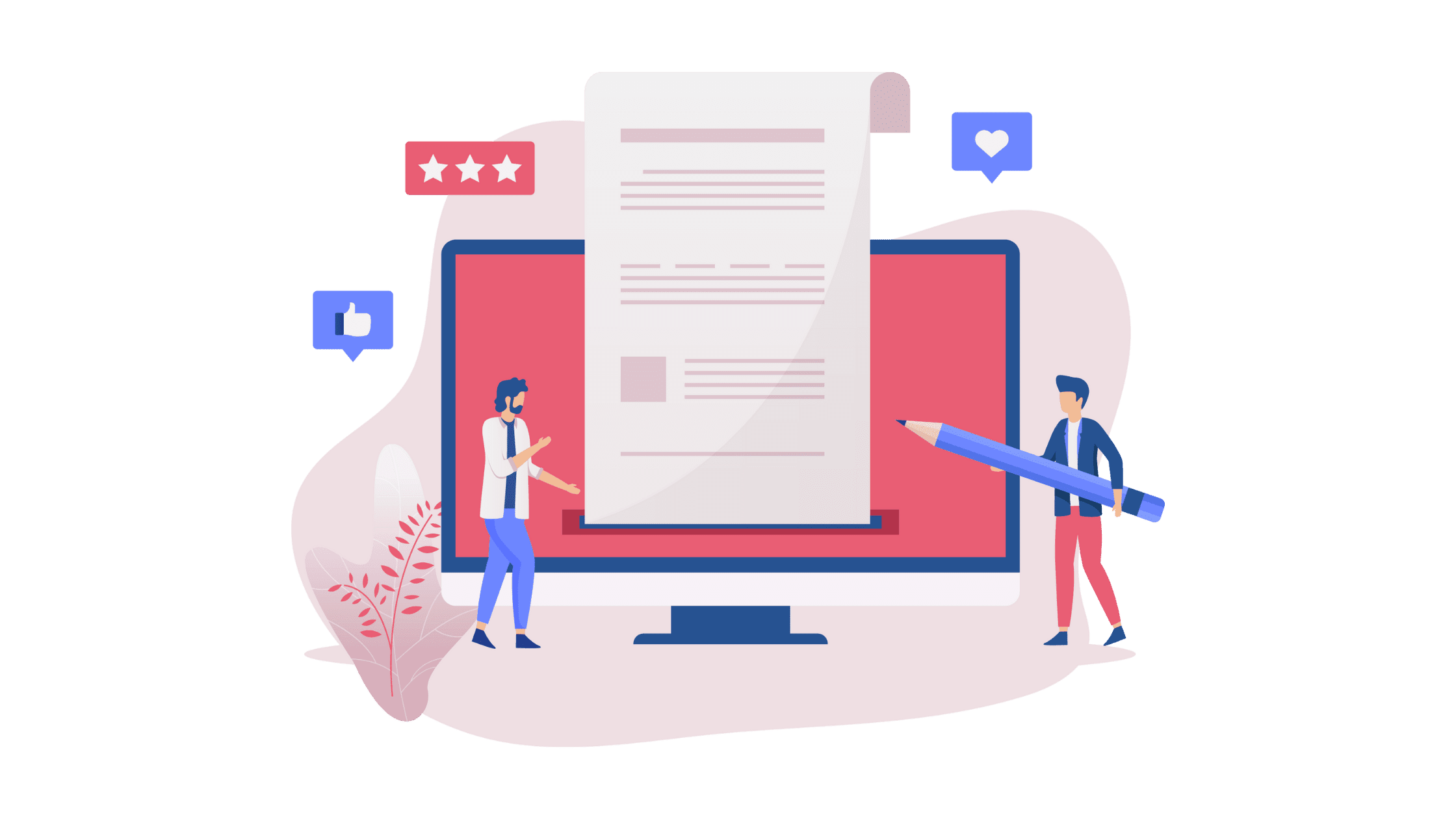 Once your blog content calendar is up and running, it is important to maintain and enable it as much as possible. By giving your calendar everything it needs to thrive, you'll soon see a dramatic improvement in your productivity and efficiency. 
Here are some tips and pointers that will help your calendar to succeed. 
Sync up with social media: Using a tool to automatically publish posts promoting your blog on social media is a must for any serious blogger. Social media management tools like Hootsuite are designed to sync with blog content calendars, with Canva's Content Planner perfect for designing and posting social media posts. You can schedule automatic posts to your social profiles linking your blog to go out at pre-determined times and vary your channel distribution by looking at the analytics and adjusting your calendar accordingly. 
Integrate where possible: Integration is key to optimizing your output and reducing workloads. Content calendars integrated with your other platforms and tools like Slack and Google Calendar massively improve efficiency, mitigate the chances of mistakes happening and provide easy access to important analytics. 
Be consistent & post frequently: One of the major benefits of having a blog content calendar is that it allows you to spot content gaps and ensure consistency. Post regularly, and if you're struggling to hit your goals, think about adjusting your overall strategy or roping in some assistance. Good blogging demands consistency, and an up-to-date working content calendar will give you the ability to do just that. 
Find a process and stick to it: Some bloggers may feel that creating a blog content calendar and then having to find time to update it takes away from their blogging. But if you can find a process that works and then refine it (see point 4 above), maintaining your content calendar shouldn't take much time at all. 
Be realistic: Finally, stay grounded. Many people underestimate the time and resources they need to blog and often end up developing a plan that is impossible to keep up with. Don't underestimate lead times, account for unexpected challenges, and remember to stay focused on your blogging goals. Perfecting your blog content calendar may take some practice, but you'll eventually get it spot on.
How to create a blog content calendar is by no means a mammoth task. All it takes to design a planning schedule that works for you is a little time, effort, and insight. Once your content calendar is operational, you'll likely see a marked improvement in your blogging output, efficiency, and confidence. 
Use your calendar to inform any changes to your overall content strategy and keep it up to date and current. As you grow and scale your business, invite others to collaborate using the tools and integrations you've given this essential planning document. 
The blog content calendar is there to help you, so make the most of what it has to offer. Happy planning!