How to Create a Blog Business Plan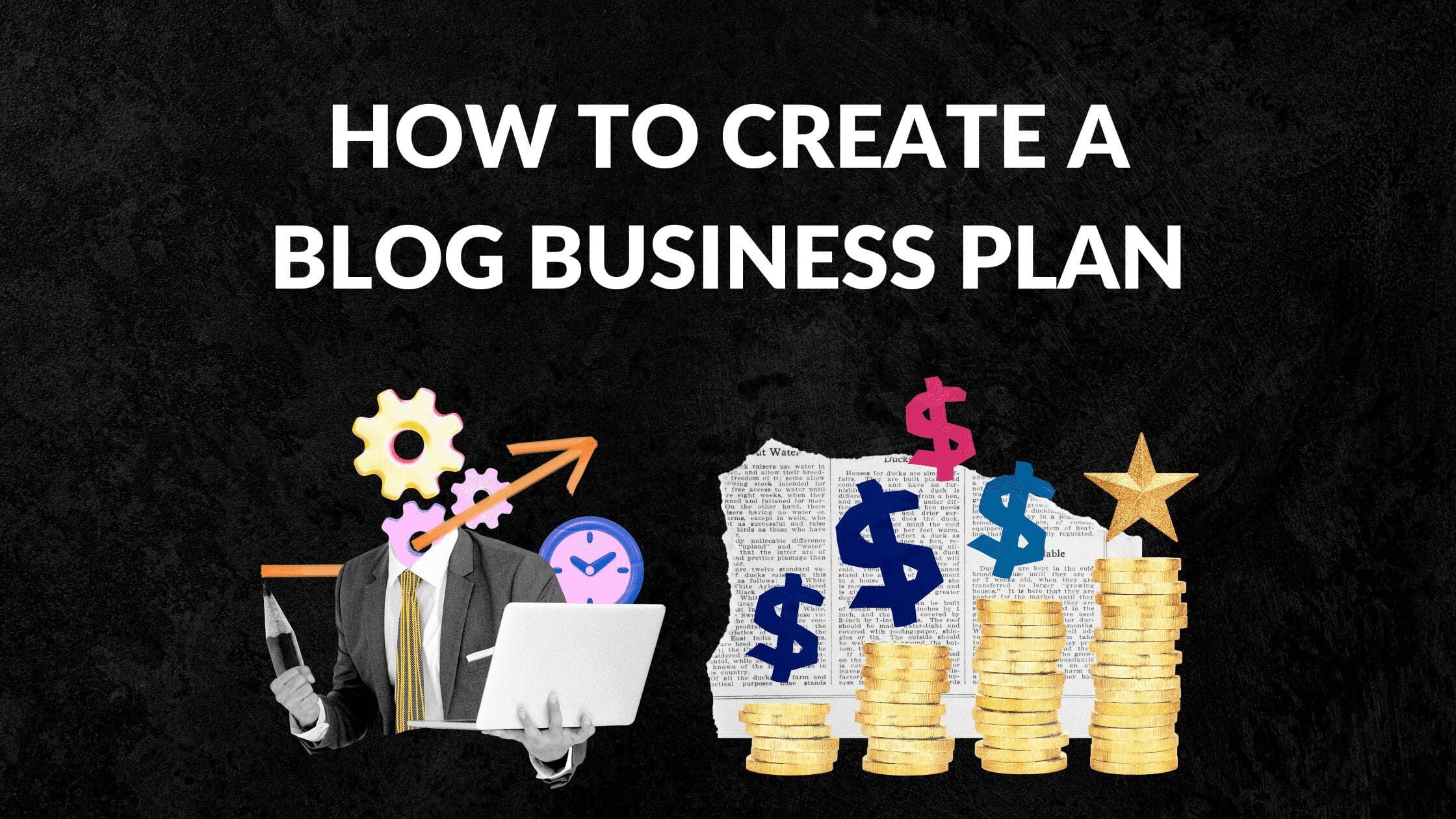 Disclosure: Some of the links below are affiliate links, meaning that at no additional cost to you, I will receive a commission if you click through and make a purchase. Read our full affiliate disclosure here.
It's all well and good to want to start a blog.
Perhaps it's just a hobby, or a side hustle. However, if you're looking to become a successful blogger and monetize, you'll need to treat your blog like a business!
Behind any successful business is a business plan. If you're a smart blogger, then you'll want to create a blog business plan. This will help guide any decisions you make and grow your brand down the line.
To learn how to create a blog business plan effectively, read on to discover all the elements you need to consider!
What Is a Blog Business Plan?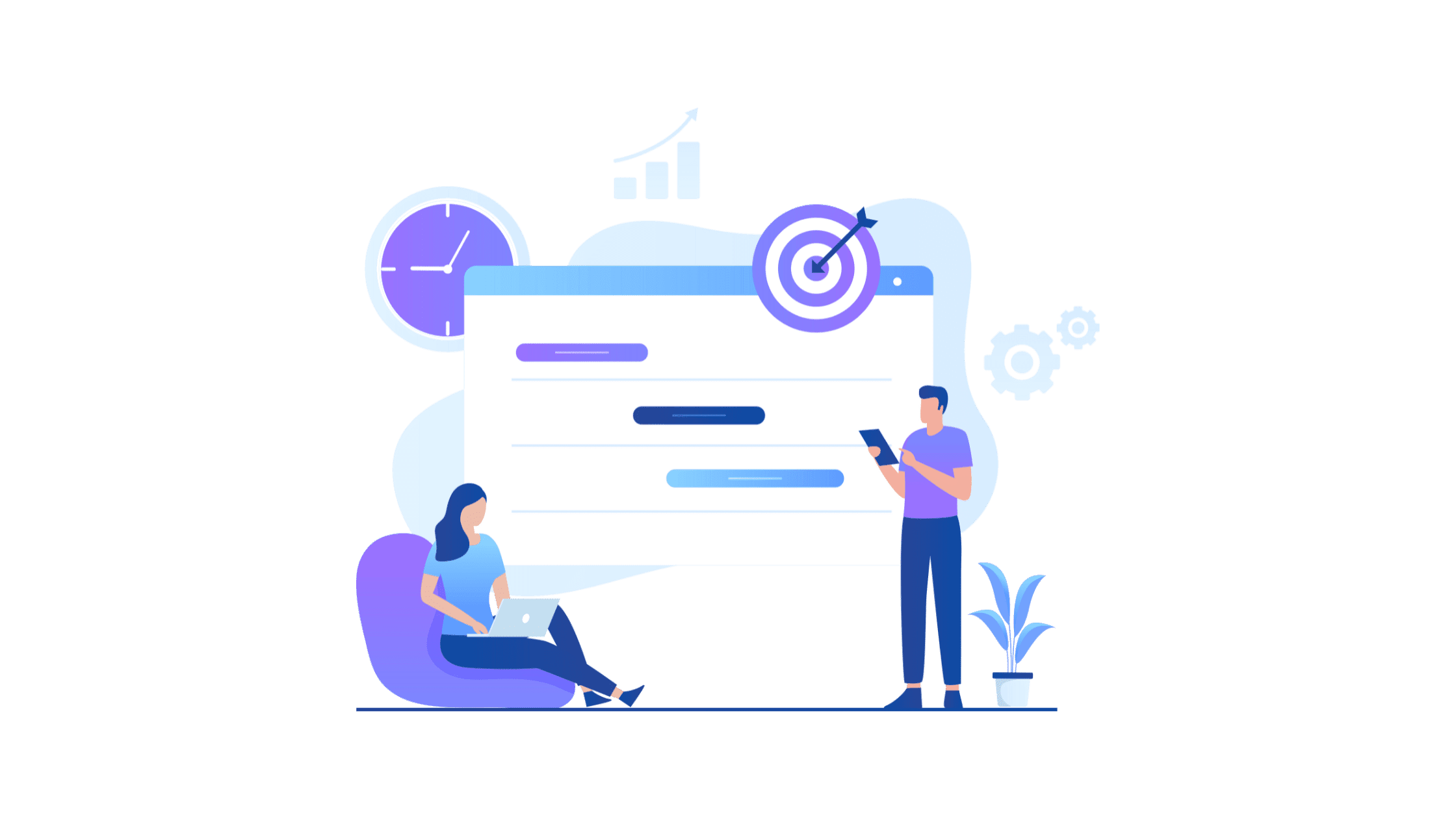 In general, a business plan is a document that you, the business owner, creates in order to lay out your goals more efficiently.
Essentially, you can think of it as a "roadmap" for your business.
It functions as a guide to the core activities of your business, how you plan to move forward, what your goals are, ethos of the business, and any projections. 
A well-crafted business plan will contain the following:
Information about your services and products
Plans for your marketing strategy
Analysis of the market and competitors
Budget and financial planning or considerations.
So how does this relate to your blog? 
Well, if you think about your blog as a business, then you can see how important it is to craft a blog business plan. How much better is it if you know what you're aiming for with your blog, rather than stumbling around in the dark?
Making sure you have a blog business plan will enable you to:
Be clear about what you're trying to achieve with your blog
Hold yourself accountable to your goals
Be clear about your priorities in order to achieve your goals
Be prepared for whatever comes your way.
Yes, putting together a business plan is a bit of an undertaking, but you'll be relieved when you have it in place. Not only that, but you'll set yourself on the path to success!
The Elements of a Blog Business Plan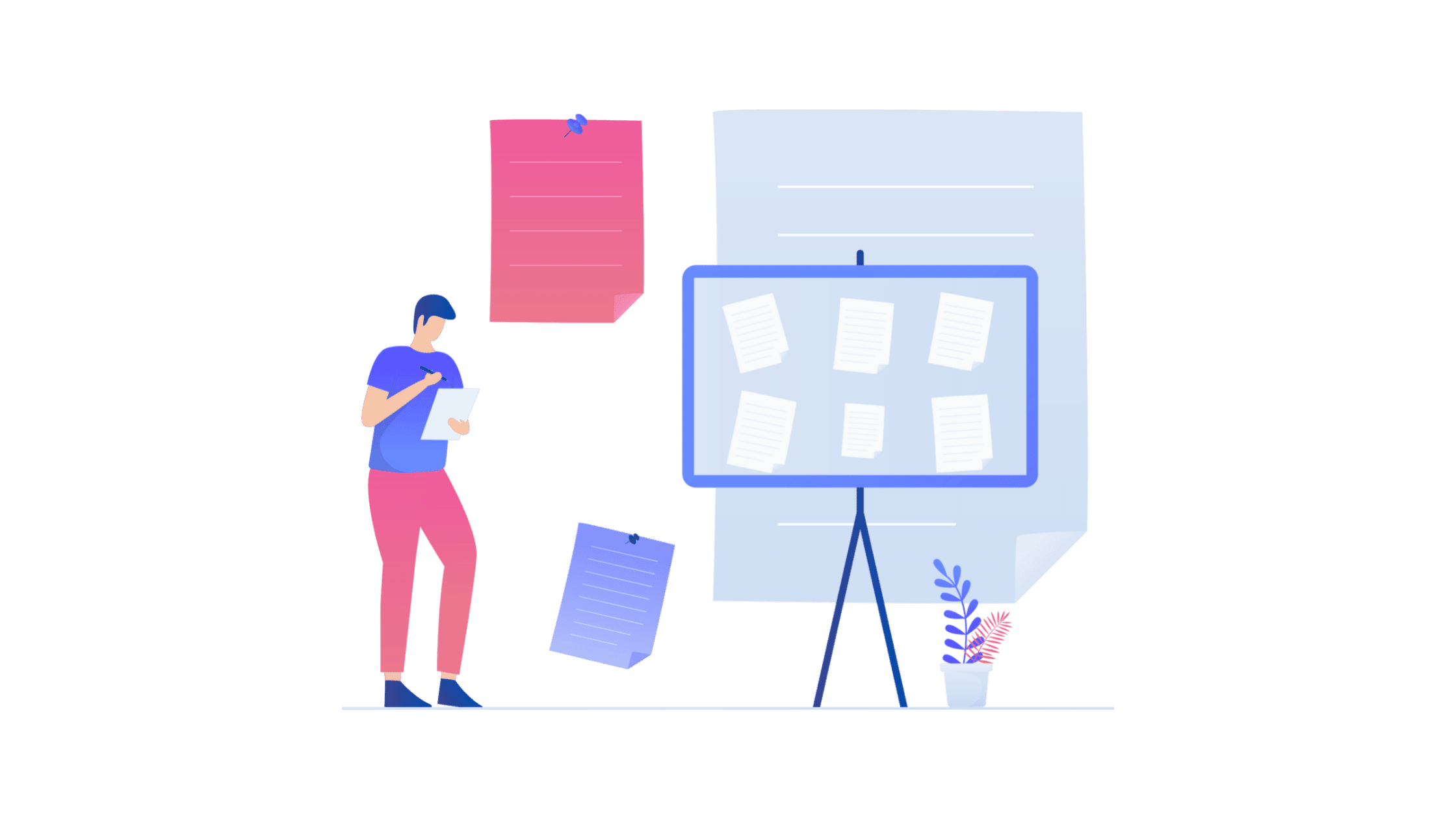 So now you know the why, let's get into the how. Here are all of the things you need to prepare:
The Executive Summary
This should always be the first section of your business plan. It'll lay out exactly what your business — in this case your blog — is all about.
Your executive summary should be broken down into several sections:
What purpose does your blog serve and what is it about? Do you fit into a particular niche?
Really dig in and consider why you started your blog in the first place. This is your opportunity to evaluate your ethos and core values.
Who are you? What's your background? Why should you be considered an authority on your topic?
Who is your ideal target audience?
What kind of person is your perfect reader? What is their demographic?
Any relevant blog growth highlights
If you've already been running your blog for some time, this is your opportunity to boast about your achievements thus far!
Have your followers increased? Were you able to monetize through affiliate partnerships, or otherwise? Have your unique views increased?
Don't worry if you don't have anything to put in this section yet — remember, your business plan can (and should) be updated!
Any services or products you offer
You don't need to go into excessive depth here, as you'll be able to expand on this later in your business plan. However, you should mention in brief what you're doing, or planning on doing, in order to monetize.
What goals are you hoping to achieve?
The most exciting bit! Here's where you get to lay out your dream goals and vision statement for the future.
Don't scare yourself off, really think hard about what it is you want to achieve and put it down. Not only is it motivating, but once you've written it down, you can start to consider how to make those goals reality.
Brand Identification
The backbone of any business is the brand identity. This is what hooks customers, inspires brand loyalty, and brings a touch of humanity to a service.
For a blog, this is even more important, because what you're selling is, well — you! As a blogger you're putting yourself out there as the authority on your subject or topic, bringing value to your audience.
While it can be tempting to create a brand persona for your blog, what readers really love is authenticity and trustworthiness. Plus, how exhausting would it be to have to keep up a double life?!
Maybe your brand identity is a little more extra than you are in person, but at the core it's still you. Lean into this and build off it in order to find what works for you, your blog, and your audience.
Ask yourself the following:
Why does your blog exist?
How do you want your audience to feel when they interact with your blog or you?
What keywords would you use to describe your blog?
It's also important to know what your "definitely wouldn't do"s as well as your "would love to do"s are. That way you can refine the core values and ethos of your blog.
In this section you should note:
What's your blog called? What kind of vibe are you aiming for?
Here you'll want to explain what topics and categories you cover on your blog, i.e. what's your niche? Include what hashtags you use on your social media channels, too, as this will be relevant for your marketing strategy.
What are your posting processes or practices?
Do you have a specific format or style guide to stick to? How about images? This is important to know not just for you but for any guest bloggers you may invite to your blog.
How would you like to expand on your blog later down the line?
How could your blog and brand expand in the future? What opportunities exist?
Here you could think about publishing books, starting a video channel, doing live demonstrations and events — anything you can think of that you'd like to do!
Overall Business Strategy
Here's where you're going to talk about how you plan on executing your goals. You'll want to include:
Consistency is key! Blogging regularly not only helps you, but it lets your audience know when to expect content. Create a schedule and stay the course!
What methods are you planning on using for marketing yourself and your blog? Social media and email mailing lists are commonly used, but there are other forms of marketing out there, too.
What about using guest bloggers, or link exchanges? Known as outreach marketing, this can also be an extremely effective form of marketing for blogs.
How you'll monetize and what you offer
What techniques will you use to bring money in, while also offering value to your audience? Check back over your goals and future expansion ideas for help with this if you're stuck.
Remember: There are lots of different ways to monetize your blog, but don't stray too far from your mission statement, blog ethos, and brand identity.
Being able to analyze your blog performance and track unique views, keywords, and more, is essential to the success of your blog. While Google Analytics is an excellent choice here, it isn't the only one.
Identify which analytics service(s) or tools you'll use and how they can help drive your blog forward.
Market and Audience Analysis
As with any business, one of the most important steps is identifying who your audience are, the current market, and any competition.
Knowing who you're trying to reach with your blog and how you can stand out from the crowd is essential to success.
In this section you should lay out:
Who are your target readers?
How old are they? What demographic are you trying to reach?

It could be helpful to imagine your ideal reader here, as this can help you when writing your blog posts if you imagine that you are writing for that specific person.
Who are the successful bloggers in your niche? What sets them apart and what tools or marketing strategies are they using?
It's a good idea to profile your competition and include not just your main rivals but also smaller blogs. What are they doing right? How could you improve on what they're doing?
What networking opportunities exist?
No man is an island and blogging is all about community. That's not just the community that you're building, but the community that already exists around you.
There are plenty of opportunities to collaborate and work with others in your field. Identify these and use them to your advantage.
Financial Considerations
Of course, you can run a blog for free. However, in order to really level up, you're going to want to spend a bit of money.
Even if you're running your blog for free right now, it's a good idea to be clear about what expenses you may need in the future.
Consider:
Branding or logo design costs
Any subscriptions you may need for themes, plugins, tools, or software
Photography costs, whether that's your own or licenses required
Any promotional materials, eg, business cards and Facebook ads
Any fees associated with starting a business (not necessarily required).
How Blogs Can Turn into a Business
As soon as you monetize your blog, it's no longer a hobby but a business! On your blogging journey, somewhere along the line you may decide that doing it for no return isn't worth the effort any more. 
After all, you're putting time into creating a resource for others– so why shouldn't you be compensated?
When you decide that your blog should be a business, you'll want to make sure that you:
Market and promote your content in order to grow your audience
Communicate with your followers though email mailing lists, social media, and more
Find different ways to monetize your blog
You may find that what works for other blogs doesn't for yours. That's okay! Just keep hustling, and you'll eventually find a winning formula.
How to Create a Blog Business Plan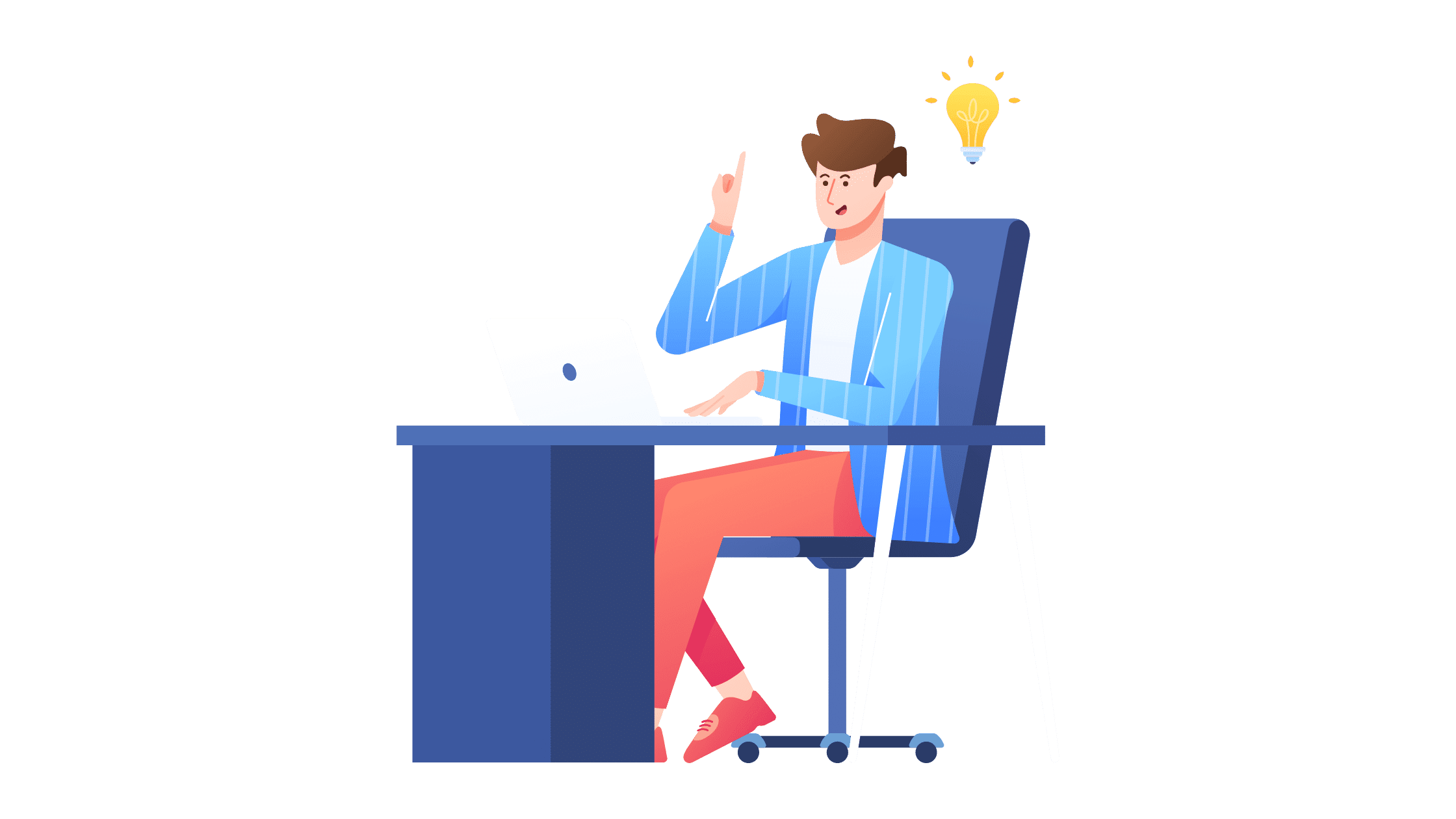 While we've already covered a lot of the steps you need to go through in order to create your blog business plan, let's break it down even further.
1. Create a Blog Roadmap: Define Your Blog's Goals, Mission, & Vision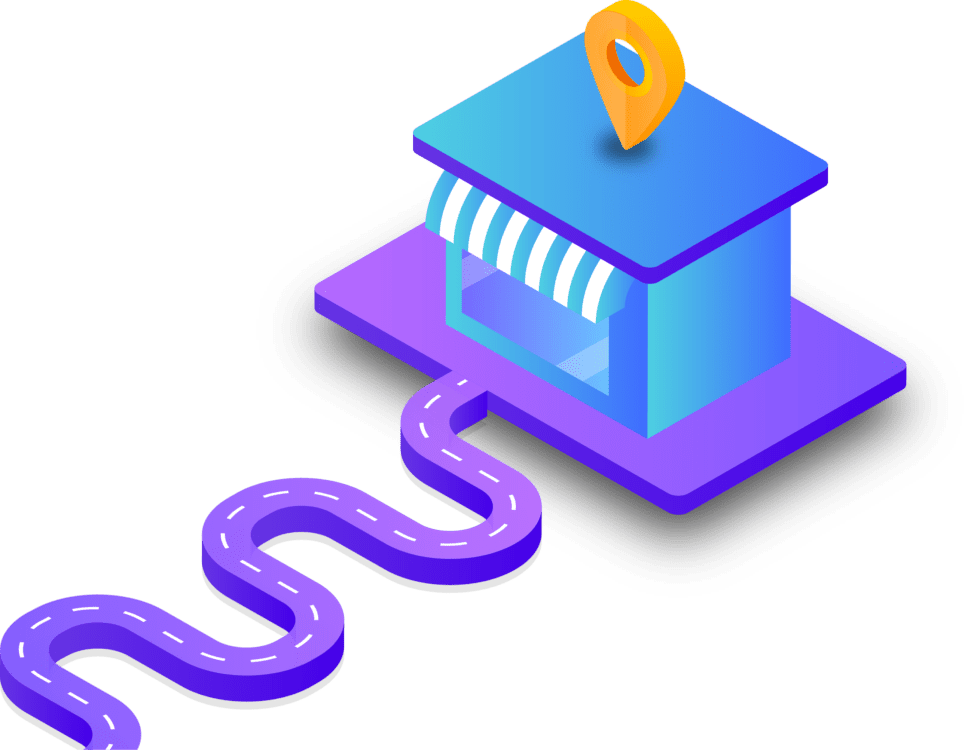 What Is Your Niche?
Defining your niche is the most important step: what are you going to blog about? What sets you apart from your competitors as the authority on this subject? Niche vs. micro niche?
You really could pick any topic you like, as long as there's a demand!
Who Is Your Target Market?
Who is your ideal reader? What are their demographics and psychographics?
Research your target market — what are their pain points? How can you tap into this to create content that's of value to them?
How Will You Monetize Your Blog?
There are a million and one ways to monetize your blog. Here are some ideas:
Be sure to stay true to your blog's ethos and brand when choosing monetizing opportunities, as not all will be a good fit.
What Do You Want Your Blog Business to Achieve? 
Perhaps you want to hit a certain unique visitor milestone, or email subscriptions? 
Maybe you want to earn a specific amount of money, or even spend a particular amount of time working on your blog.
Whatever it is, be reasonable and realistic with your timeframes. You want this to be a way to measure your success.
2. Do Competitive Research & Analysis
Who Are Your Main Competitors?
Use Google Alerts and keyword searches to figure out who your main competitors are. 
Knowing who your competitors are means that you'll be better equipped to place yourself as the authority in your niche.
What Are Their Strengths, Weaknesses, and Keywords?
If you're able to identify your competitor's strengths, weaknesses, and keywords, you'll know what pitfalls to avoid and how you can better them.
Keyword research is vital here. When it comes to beating your competition, it's all about placing higher in Google searches so that you become the top-ranked blog in your niche.
How Can You Differentiate Your Blog from Theirs?
Your USP (unique selling point) is what's going to give you the edge over anyone else in your niche. What is it that makes you special and unique?
Make a list of all of the ways your blog is or could stand out from the crowd, then use this as a guide for your content and strategies.
Tools You Can Use for Competitive Analysis
There are many tools out there you can utilize when analyzing your competition. 
Some will be paid, and some will be free with the option to upgrade. We recommend starting with free versions first and seeing if you need to upgrade.
You may find that a combination of tools works best for you, as some will analyze particular social media whereas others will look at keywords and SEO-related analytics. 
You may want to check out tools such as: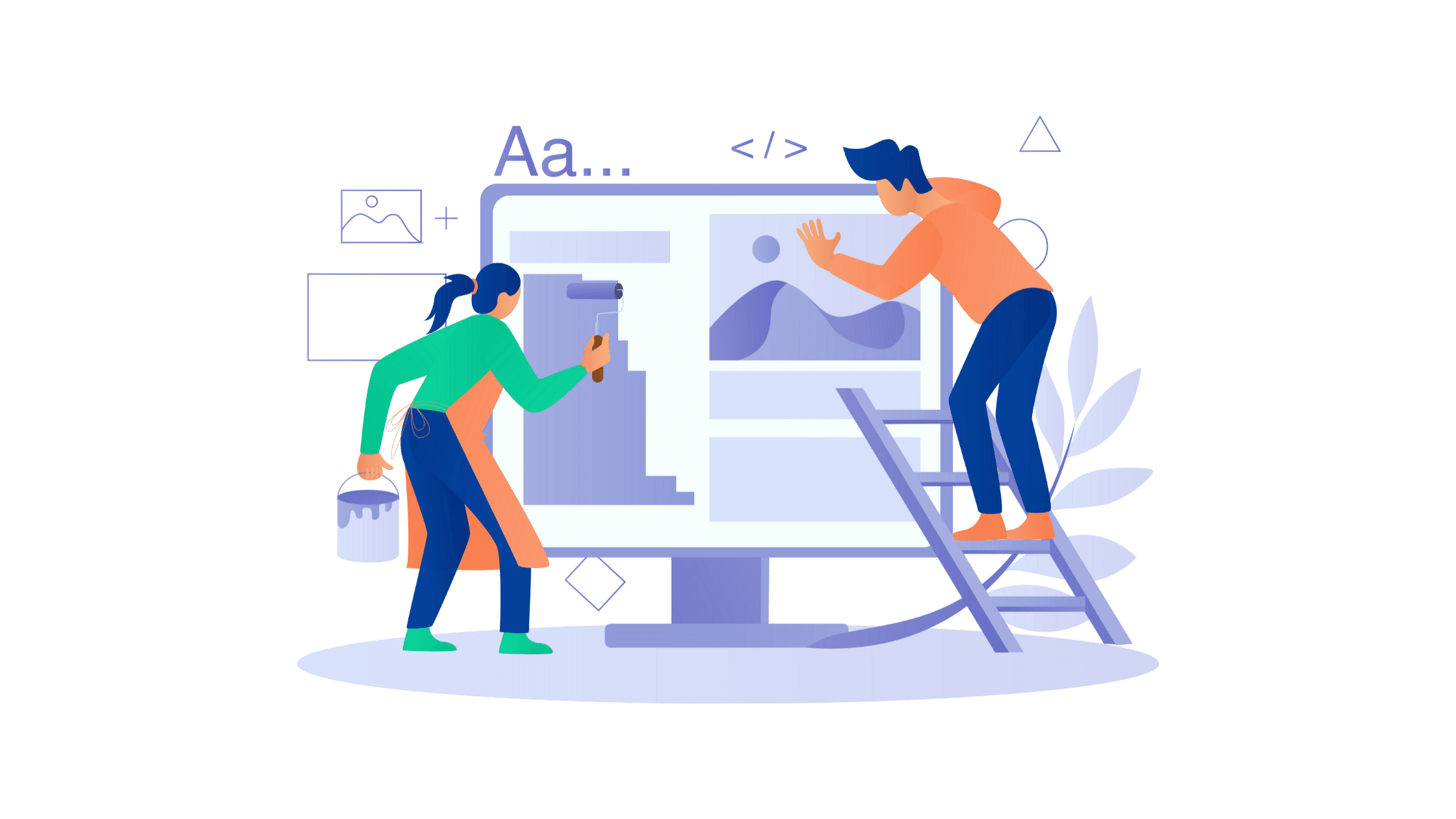 Domain Name
This is what you'll name your blog. Make sure it's registered, fits with your brand and blog in some way, and that the domain has a clean history.

Blog Hosting
This is where your blog lives on the Internet. Make sure you choose a reliable and reputable blog web hosting service — a blog with a lot of downtime isn't going to help you!
Website Elements 
What will you use to design your website? WordPress is one of the most used platforms for building a blog– and for good reason. It's extremely user-friendly, and you don't need to know code to get going.
However, there are plenty of other website building tools out there, so do your research and pick the best one for your blog.
You'll want to think about the visual appeal and aesthetics of your blog as well as the personality and tone. Make sure it all ties into your blog's ethos, message, and vision, too.
4. Make a Content Strategy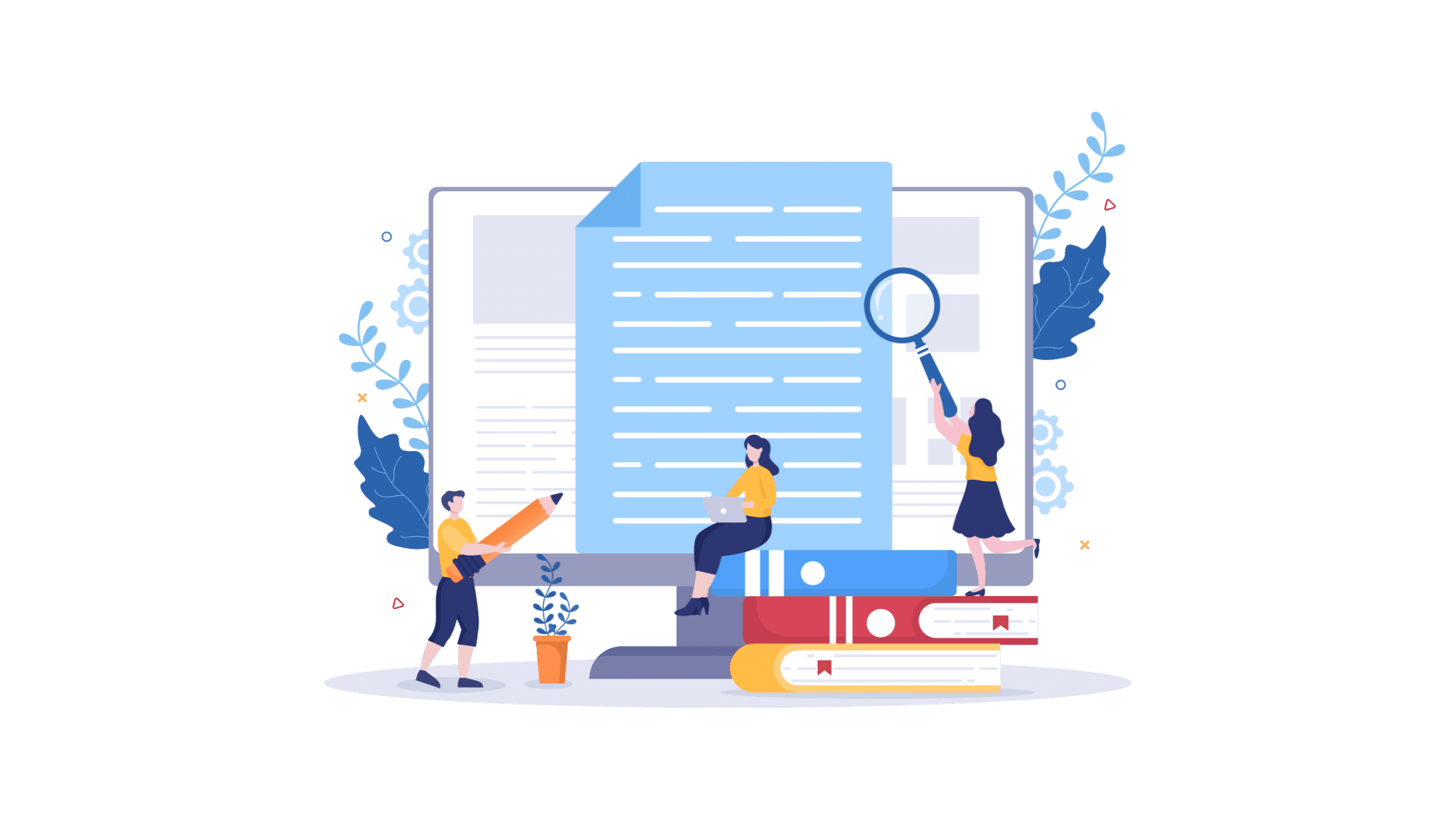 SEO and Keywords
SEO and keywords are, arguably, the most important part of getting your blog out there. If you aren't ranking highly on search engines then how will anybody see your hard work?
Make sure you take the time to get your SEO up to scratch and do thorough keyword search. That way you can ensure that you're giving yourself the best chance for your blog to be seen.
Guest Blogging
Guest blogging is a great way to bring new traffic into your blog, whether you're hosting another blogger or creating a post for someone else.
Be sure to align yourself with others in your niche to draw the right traffic into your blog. 
Building backlinks with other blogs is also a great way to improve your SEO. Guest blogging also helps to establish you as an expert in your niche and build awareness of your brand.
In other words: There's no downside to guest blogging as long as it's carried out legitimately and with reputable partners!
Email Marketing 
Email mailing lists are still a great way of keeping in touch with your existing audience, as well as helping to grow your readership.
Encourage people to sign up by having a great lead magnet. Don't forget to be consistent and send out newsletters to your readership, directing them to where you want them to go.
Social Media 
Social media can be an excellent way to build community around your blog. Ideally, your blog's community will be engaged, and social media is where you can really make that happen.
You can even use social media to drive more traffic to your blog. Just don't forget to be authentic and engage with your audience in a genuine way!
5.  Develop Standard Operating Procedures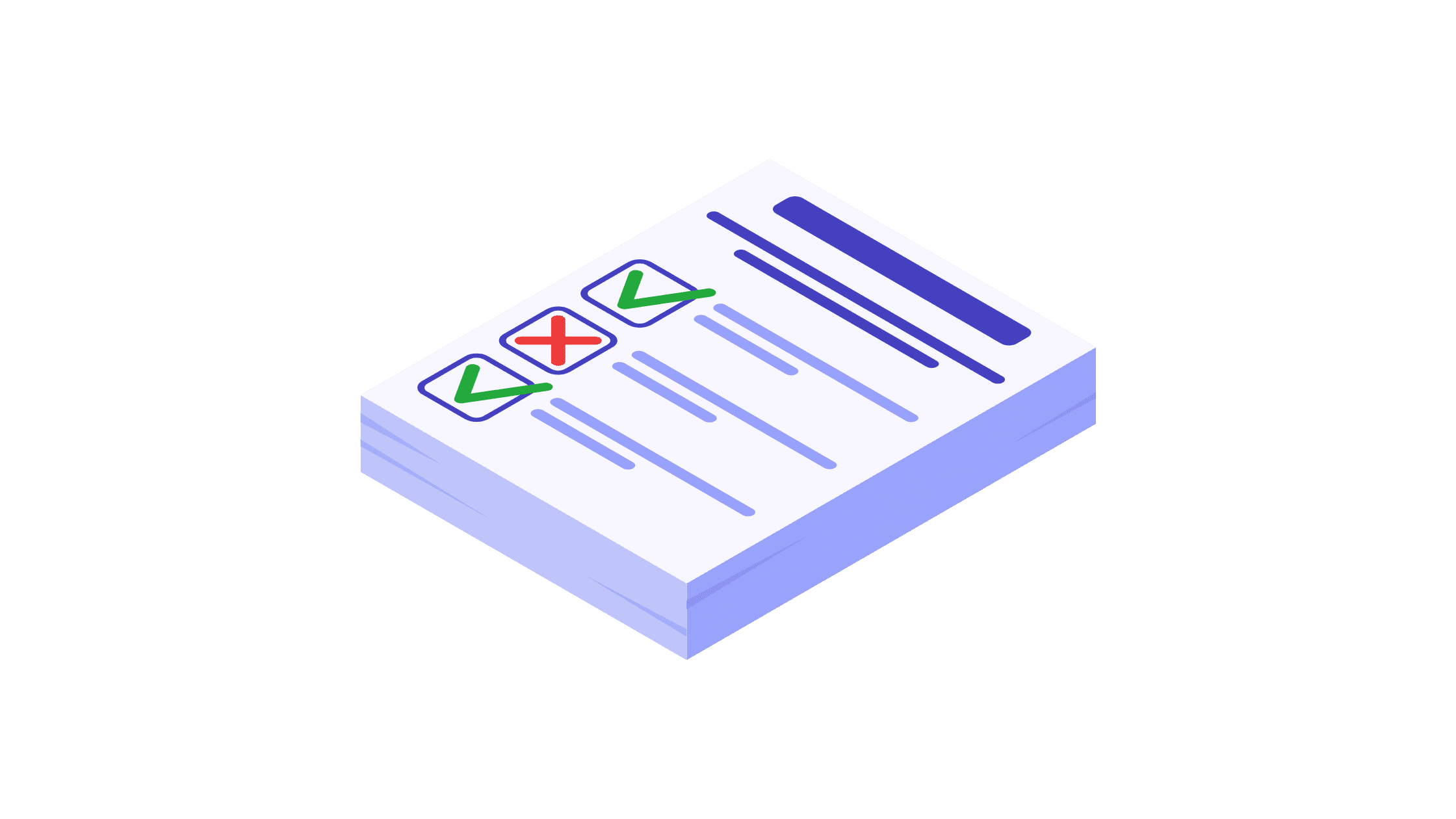 Content Calendars 
Creating content calendars can be extremely helpful as you continue to refine your blog posting processes and operating procedures. 
This lays out exactly what you'll be posting and when, making it easier for you to create content regularly.
Your content should always be high quality and of value to your audience. Knowing what you're going to post and when allows you to plan your content to make sure this is true every time!
Should You Outsource?
You may find at some point that the growth of your blog has exceeded your individual ability to fulfill its needs. At this point, you may want to consider outsourcing parts of your blog.
This is also why it's important for you to lay out your business plan early on — what are the essential tasks that only you can do? 
What other menial tasks could you outsource, without affecting quality, value, or your bottom line?
Time Spent on Blog
There's going to come a point when your blog side hustle is now your main hustle, and when that time comes you'll need to be able to respect the commitment required.
How much time is reasonable for you to spend on your blog? Is it going to be financially sustainable? How will the time you spend on your blog affect its future valuation should you choose to sell it?

Try to define your time commitment to your blog and balance this with the rest of your life.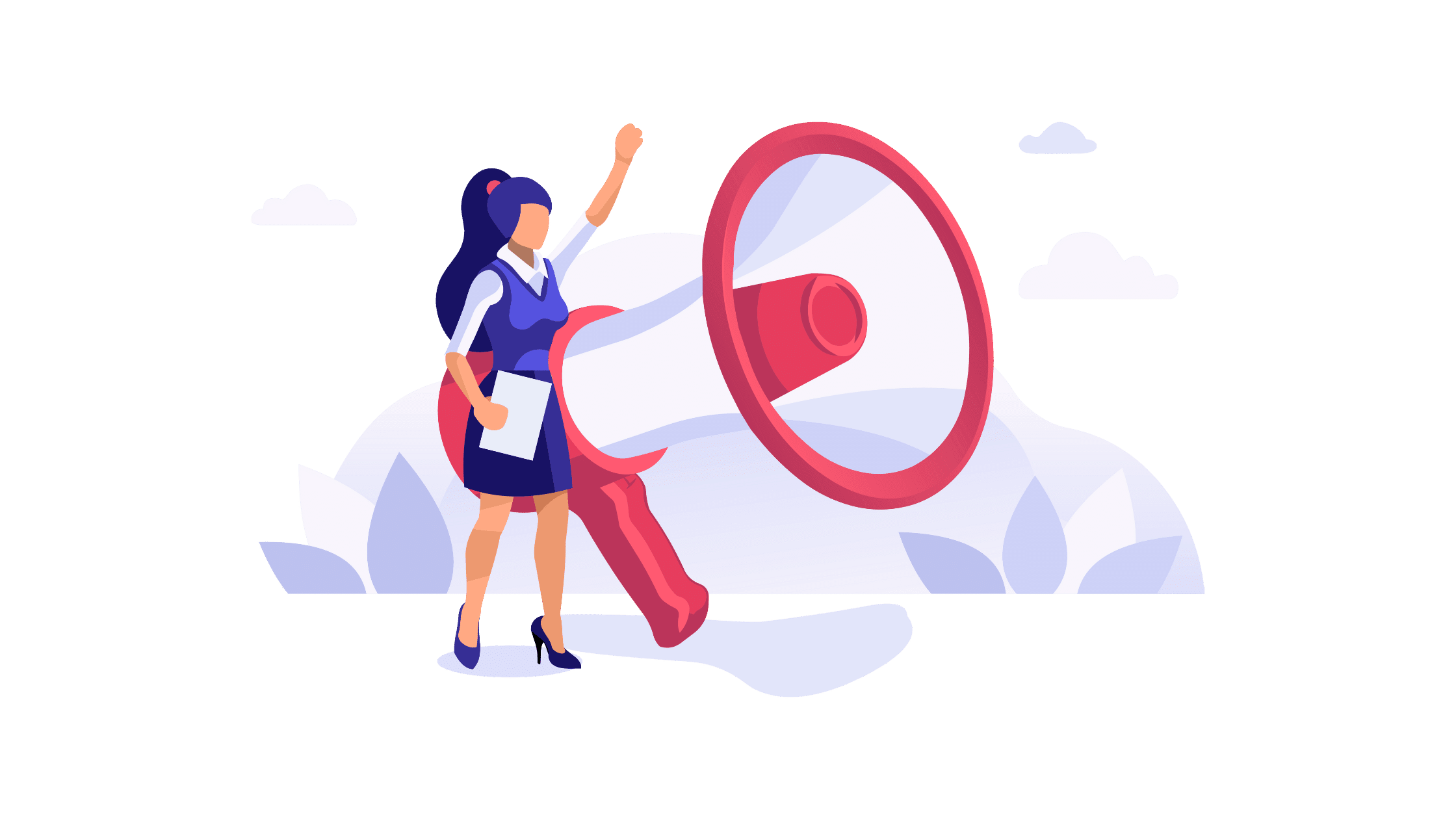 There are so many different ways to market your blog, some of which we've already outlined in this article. Whatever you choose, just make sure that it remains true to your blog's brand!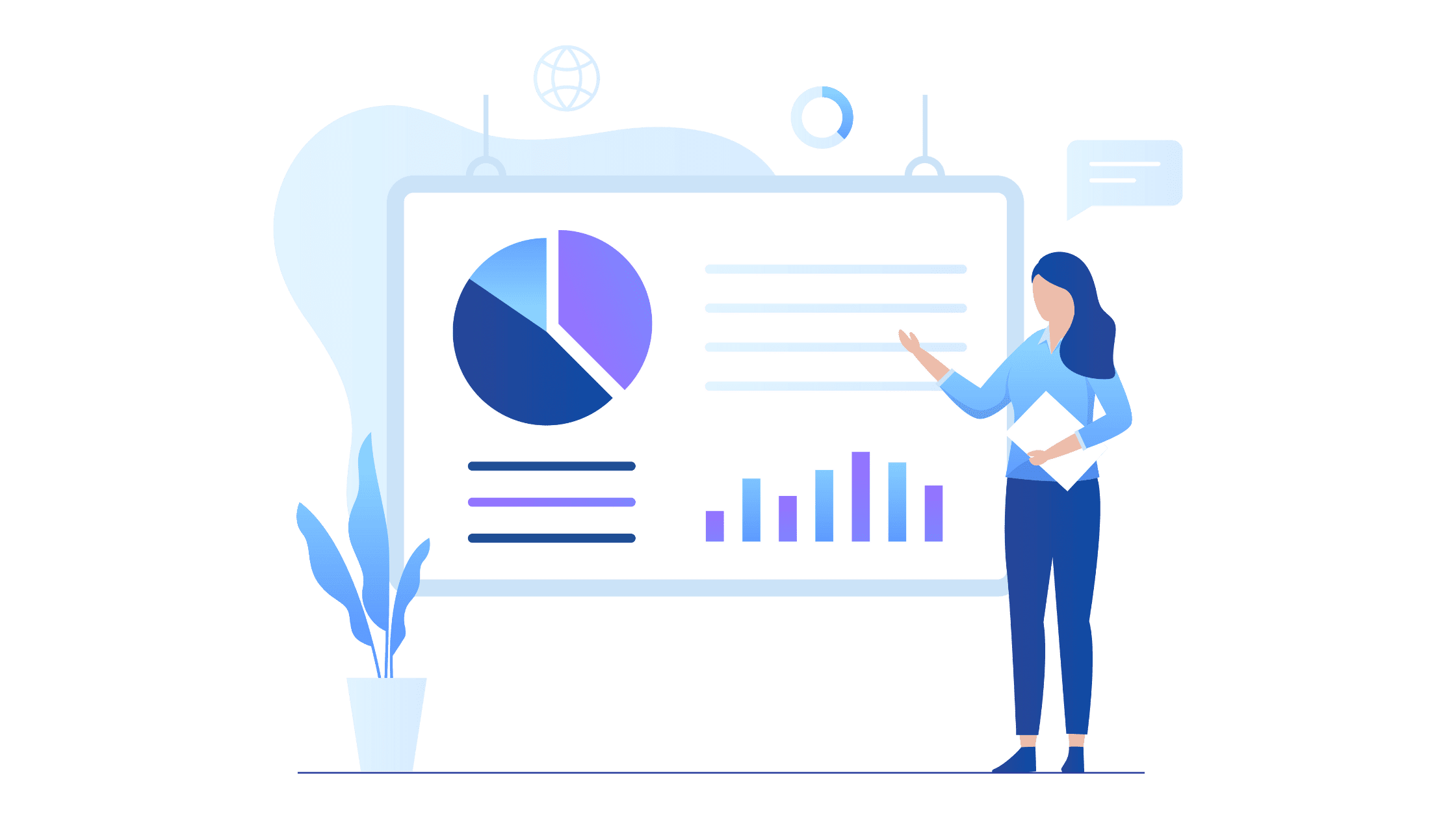 Don't forget: Once you've put everything else in place, you'll want to use various tools to track your performance. 
Google Analytics is a great place to start, but there are many free and paid-for tools available, too.
Only by tracking your performance will you be able to make positive changes for success.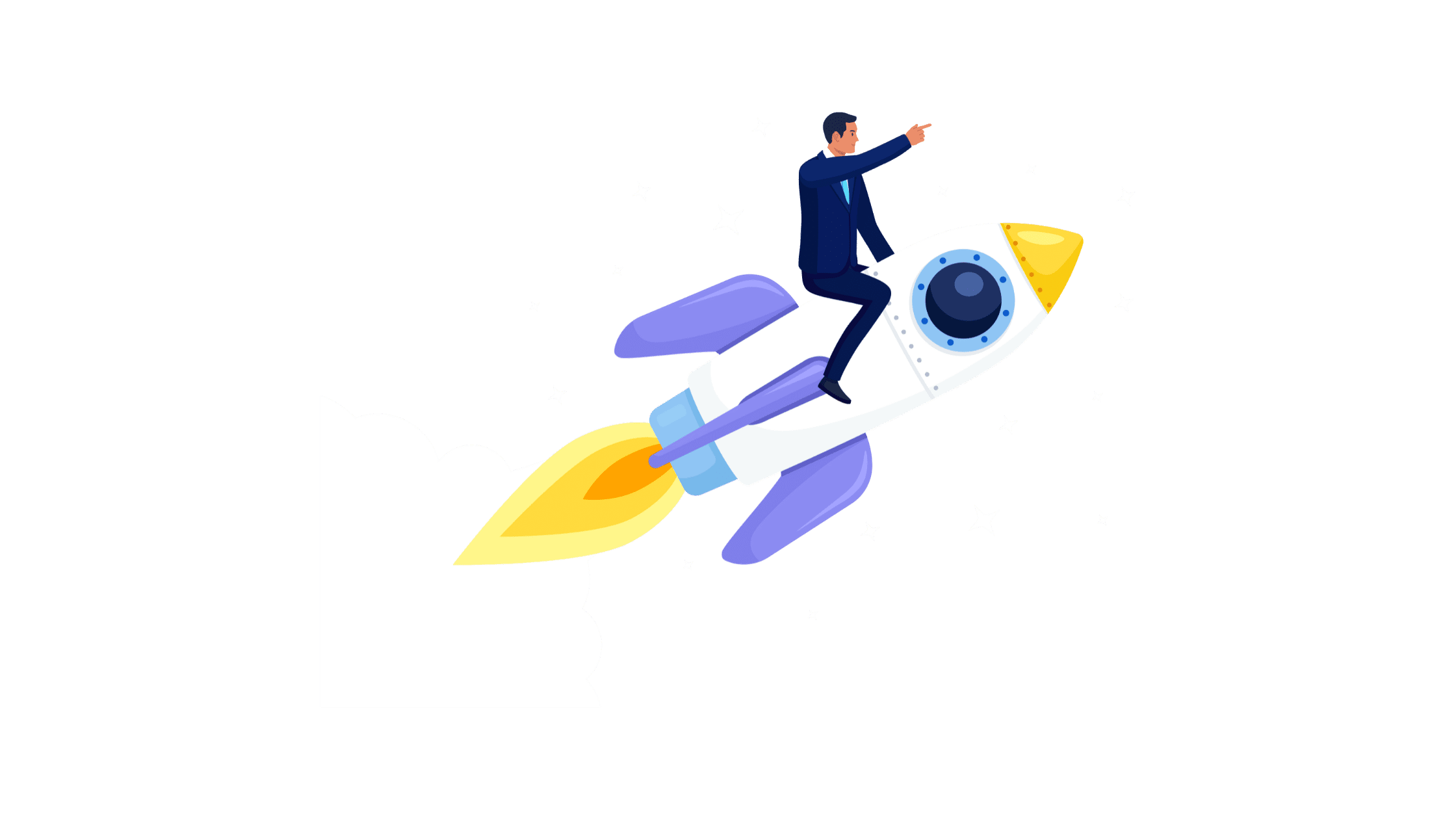 And, you're off! Now that you've put in all the prep work, it's time to get your blog off the paper and into the world. Start your blog today!
Anyone can have a blog, but to have a successful blog takes a lot of blood, sweat, and tears.
By creating a blog business plan, you can ensure that you've got a framework to work from, measure your progress, motivate you, and make sure that you stay true to your values.
If you're ready to take your blog from a side hustle to a business, then following the above steps will ensure that you're prepared to do so. 
Just remember to stay true to why you started your blog in the first place, as well as your values and blog ethos. Best of luck!