How to Check the History of a Domain Name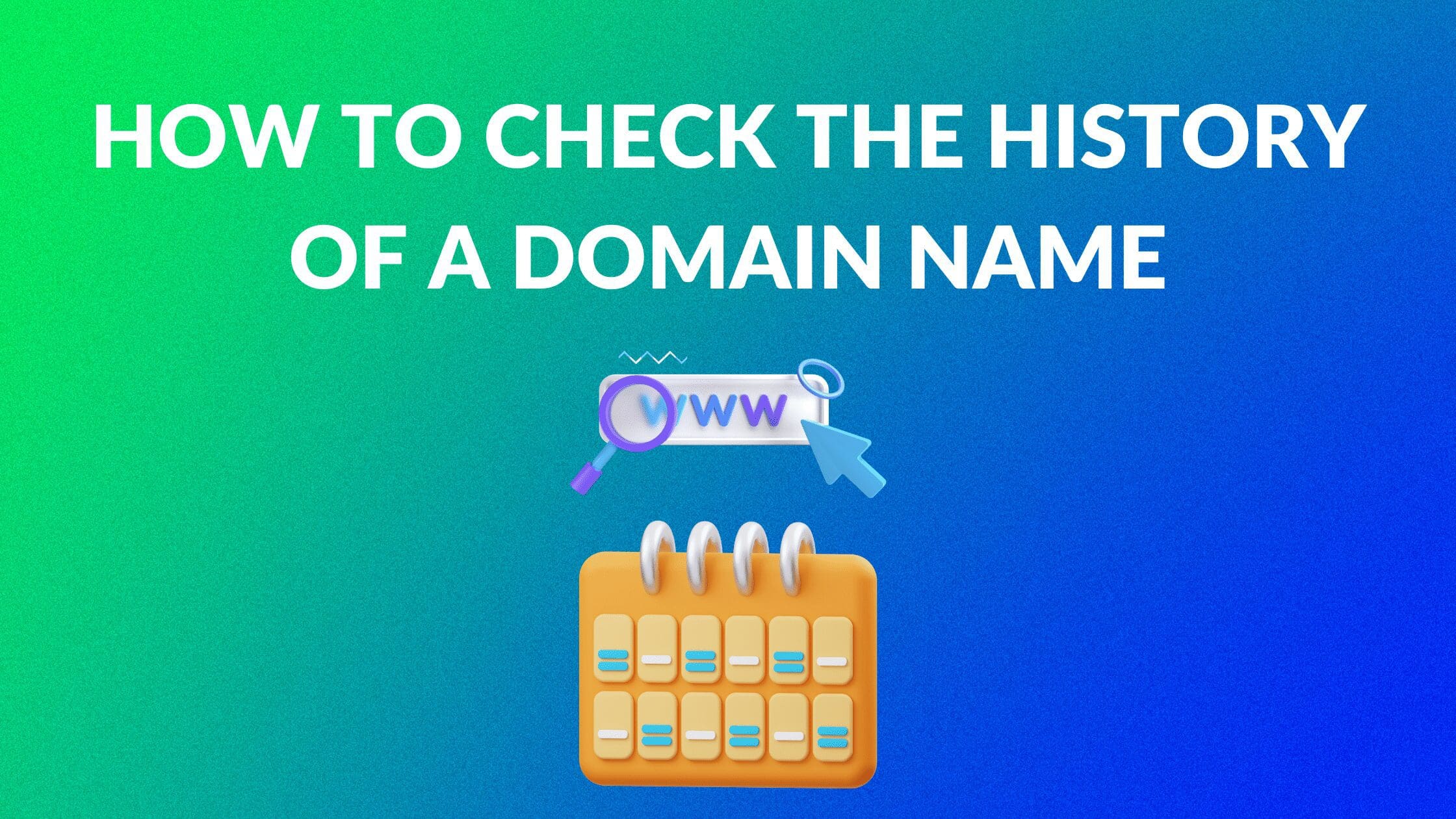 Disclosure: Some of the links below are affiliate links, meaning that at no additional cost to you, I will receive a commission if you click through and make a purchase. Read our full affiliate disclosure here.
You've finally found the domain that matches your business or blog flawlessly. Impactful, concise, and catchy, it's the perfect website name for your brand, and you just know it's going to lay a platform for your success. Someone else already owns the domain name, and they're willing to part with it for a very reasonable price – you're almost there. There's just one thing left to do before proceeding: Conduct due diligence on the domain name to ensure it doesn't come with any unexpected surprises or a spotty domain name history. But how? 
Purchasing or registering a domain name for your blog, brand, or business website is one of the most important choices you'll make, so you'll need to be diligent in how you go about doing so. Your website's domain name will be its "face," the first point of contact with your niche market. But (like most things on the internet), domains come with baggage: Histories, associations, and conflicts that can damage your brand or leave you out of pocket, paying for a string of letters or numbers that are worthless. 
Understanding how to check the history of a domain name and conducting a WHOIS lookup is fundamental to ensuring that you conduct the proper due diligence before registering or buying a domain name that you'll associate with your blog or business for years to come.
We explore the importance of checking a domain's history, how to do it properly, and which tools and techniques are best suited for the task. So, whether you're looking into a domain you already own or have your eye on one, we'll show you how to do a full background check on it first.
Domain Name History: Why It Matters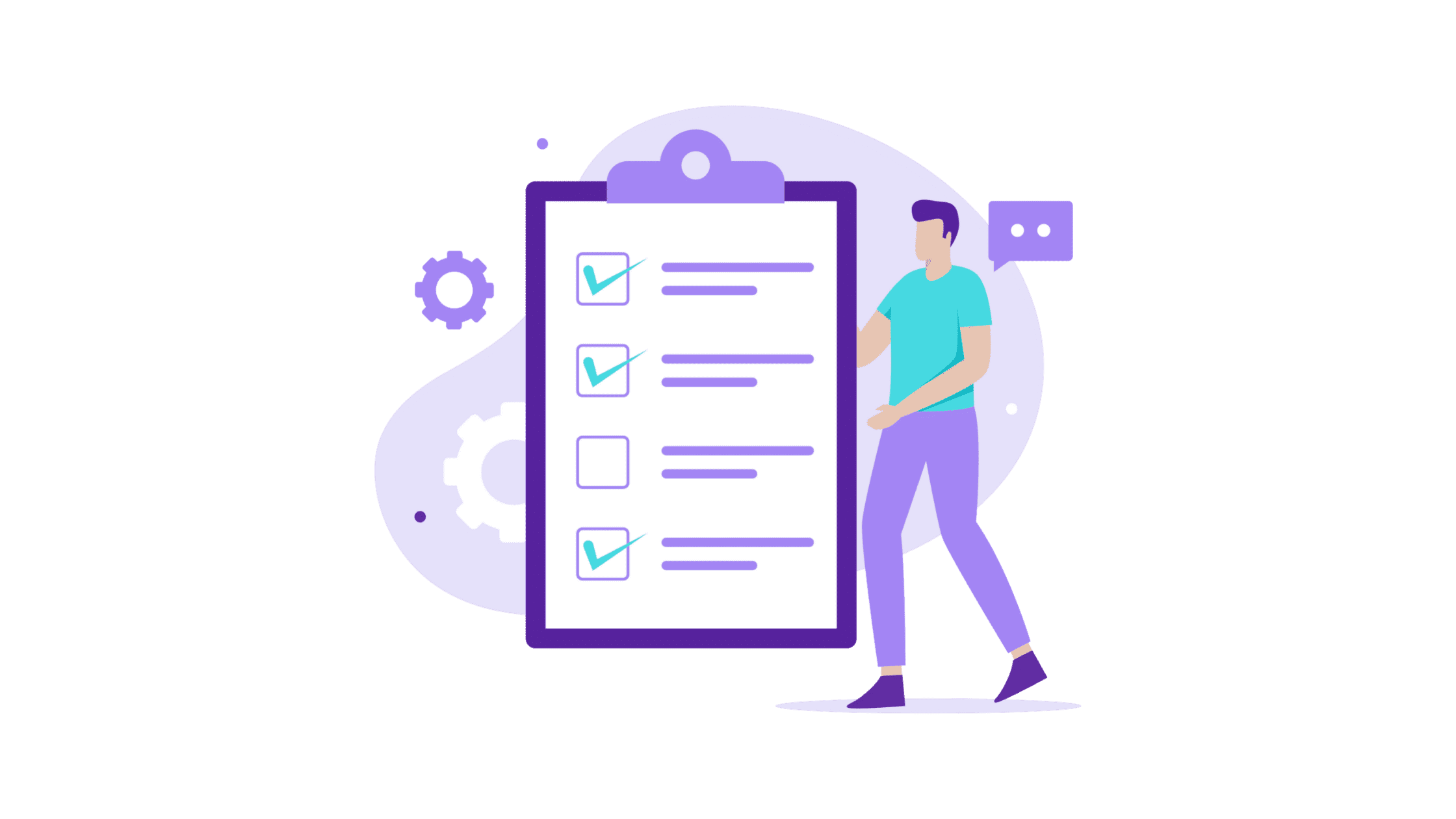 Domain names are like people in a sense. Each one is unique, and all of them have a past. Understanding how to check the history of a domain name is like getting to know someone – well. Domains must be registered before being used and, once created, are stored on the web – forever. While IP addresses are like telephone numbers, domain names are similar to street addresses or building names. They're easier to remember, great for customizing and vary in value depending on what they tell people about the website they represent. 
Avoiding Problems Down the Line
Domains that were perhaps previously associated with a failed business, offensive or inflammatory content, or undesirable people, can pose a risk to your brand. Some bloggers have purchased a domain and used it successfully for some time, only to have someone raise an issue with it or for it to be flagged as a problem domain later on. This can leave you reeling after the work and effort you've put into growing your website. 
Making a Good Investment
Investing in domain names is a profitable business opportunity for many people. These investors look for domains they can develop into valuable assets or buy lower-value domains, develop their websites and SEO around them, and resell them at a profit.
If you're looking to invest in domain names, check out this article on how to do so successfully before buying one once you've learned how to check the history of a domain name.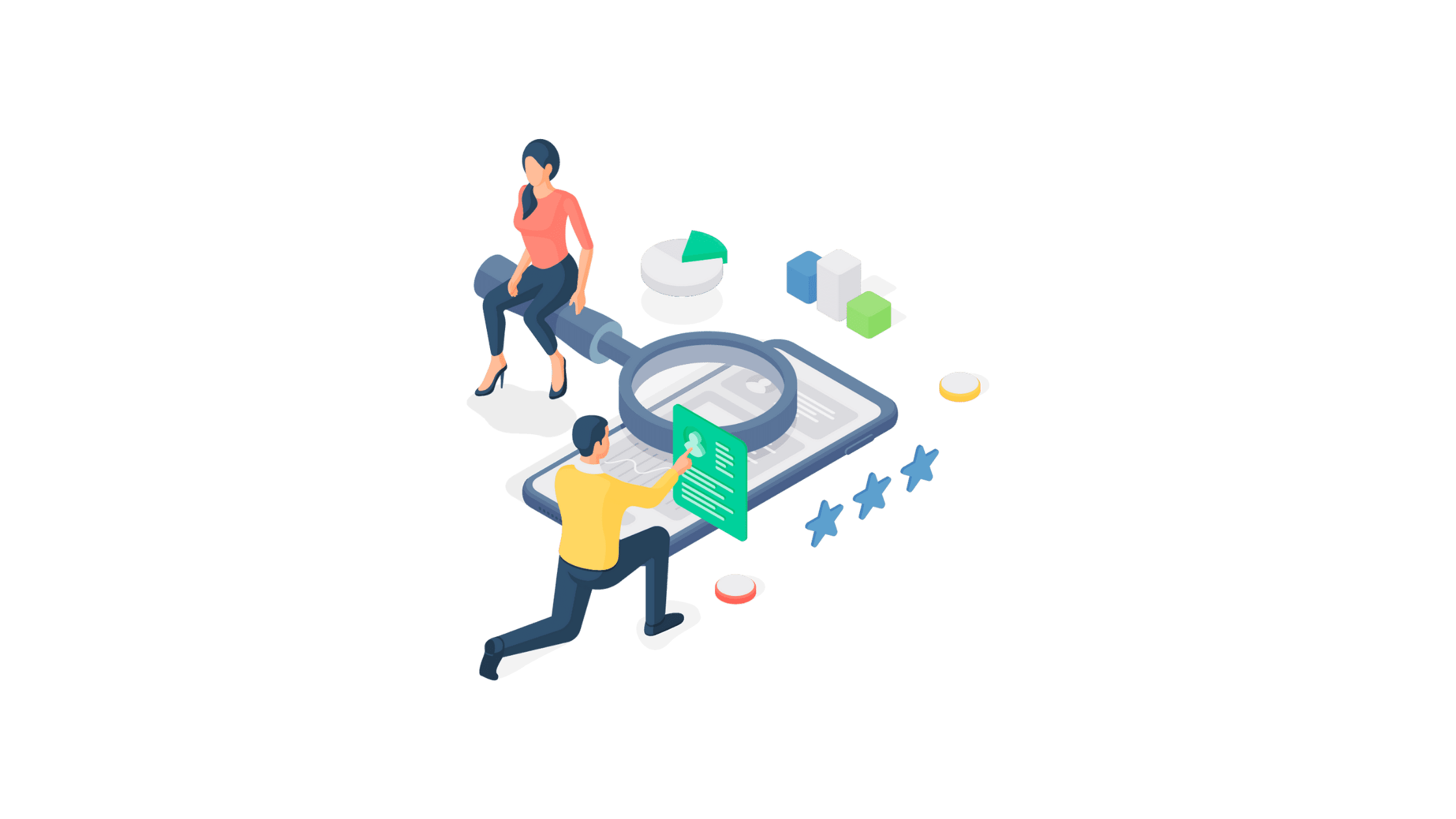 When a domain is registered, the information used to do so is made public. This information is stored in a public database called WHOIS. You can search this database by running a WHOIS lookup protocol to access the information stored within it, around every domain registered to an IP address. 
The WHOIS database is managed and regulated by the International Corporation for Assigned Names and Numbers (ICANN), which keeps an eye on things and provides the resources needed to make this service available to everyone. 
The WHOIS global database consists of networks of servers called the Domain Name System, or DNS, which adds new domains every day, stores them and indicates which are owned, which are currently being used, or those that are available. 
Now, while all this data is kept within the WHOIS database, it's the registries (who manage extensions like '.com' and '.org') and domain registrars who deal with, price, and sell the domains themselves. 
When inspecting the history of a domain, you'll submit a WHOIS lookup request to ICANN, which checks the various DNS networks containing the information about the domain names owned, managed, and run by the domain registrars. 
What to Look Out for in a Domain History

Domain names come with various elements and associated data that we can request and review before investing in one. These aspects of the domain can influence its potential, value, and usefulness, as well as tell us how risky owning it may be. So figuring how to check the history of a domain name is vital to making a good investment.
Problem Histories. Domains with a bad track record on the monetization front are toxic and should be avoided altogether. Display ad networks, affiliate partner programs, and social media platforms keep records of blacklisted domains and associated IP addresses that have either contravened their policies and guidelines or been used for illegal purposes.
Standing with Google. Google AdSense is used by millions to monetize their blogs and websites. Those domains that contravened AdSense's rules or once took advantage of people, are known to Google, who won't list them on SERPs or allow them to monetize. While most of these domains have been banned, some do slip through the cracks.
Indexing Issues. Domains that have a bad indexing track record may be penalized by Google, even if you bring a high-quality indexing strategy to your new website. 
Reputation of Domain. Domains that were once associated with undesirable websites, like gambling, spam, or adult content, will severely damage your ability to succeed on search engines. Some existing sites may not realize the domain is serving a new purpose, sending people looking for something else to your site. 
Previous Ownership.  When a domain is registered, it must be associated with an individual or business entity. If the previous owners have a history of illegal activities or are associated with sanctioned entities (like terrorist organizations or organized crime syndicates), the domain name history will continue to be flagged as a problem. 
Black Hat Domains. Domains that once employed 'Black Hat' SEO tactics (manipulating search engines by purchasing backlinks or using nefarious SEO strategies) will continue to be penalized by Google long after they stop doing so. 
There are other elements around your domain history to consider. These include names with similarities to existing domains, names that may be regarded as offensive in different regions around the world, or trademarked names. So think about the intended purpose of your site when checking up on them. 
Tools for Checking the History of a Domain Name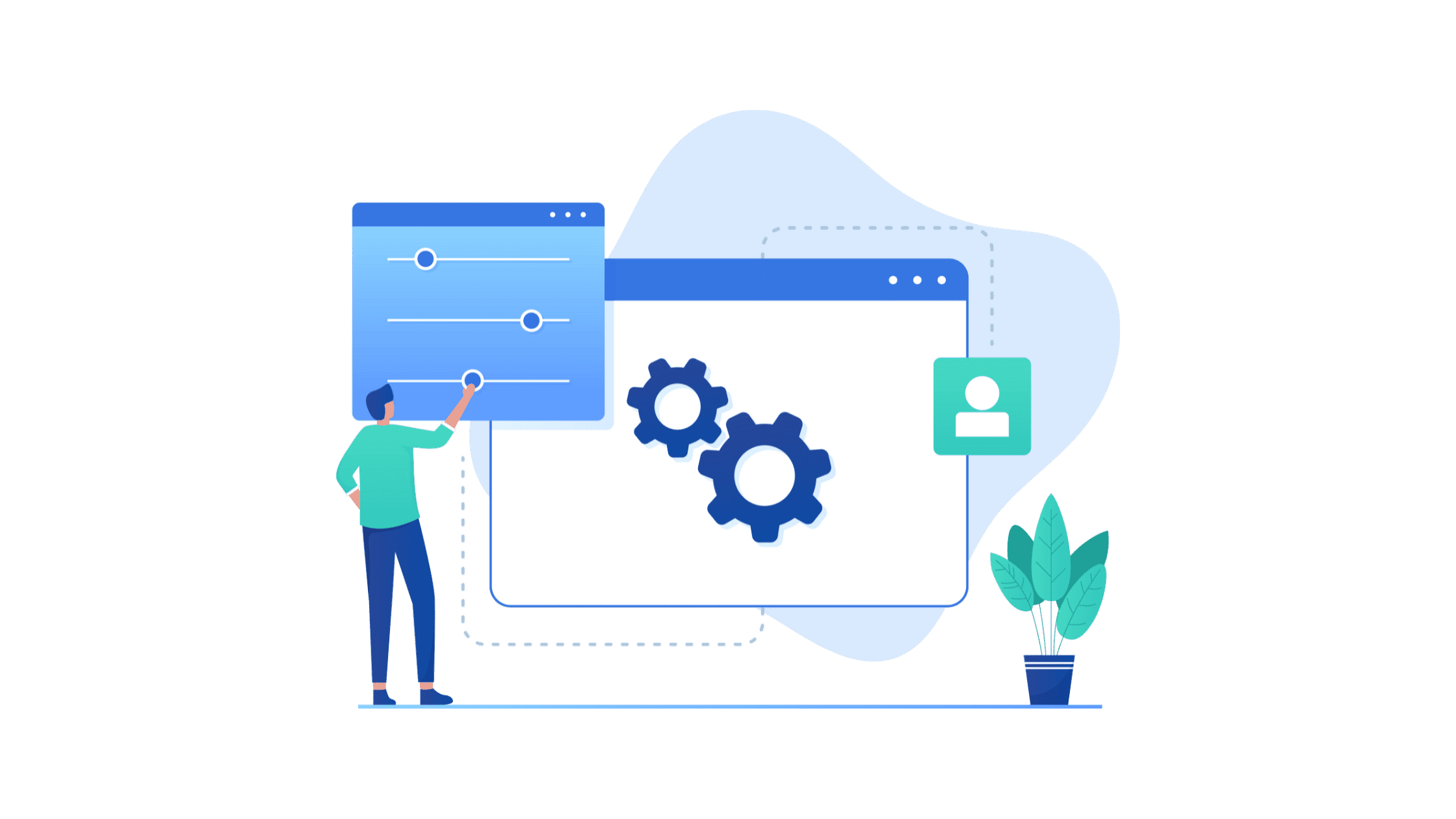 While manually reviewing a domain name is an effective way to check it for any issues before committing to buying it, there are numerous tools and resources you can use to do these checks for you. Some are free, some charge for their services, and others look for specific issues instead of running a general review. 
These tools and resources will review a domain's history and create a report for you, listing various domain name elements, including previous ownership, uses, dates and potential. Most tools assign a score to your chosen domain before recommending alternatives. 
Best free tool for checking domain history
Who.is is possibly the most well-known free general tool for how to check the history of a domain name (and their IPs) and tracking their stats over time. The tool gives you all the basic functions and features you'll need to check the most important elements of a domain name's history, and it's free to use.
What it tells you: Detailed domain ownership history, nameservers, current registration status, previous domain registrars, and website statistics.
Cost: Free!
Bonus feature: If you're developing a site to sell, you can ask Who.is to correct any vague or incorrect information associated with the domain, effectively improving its value.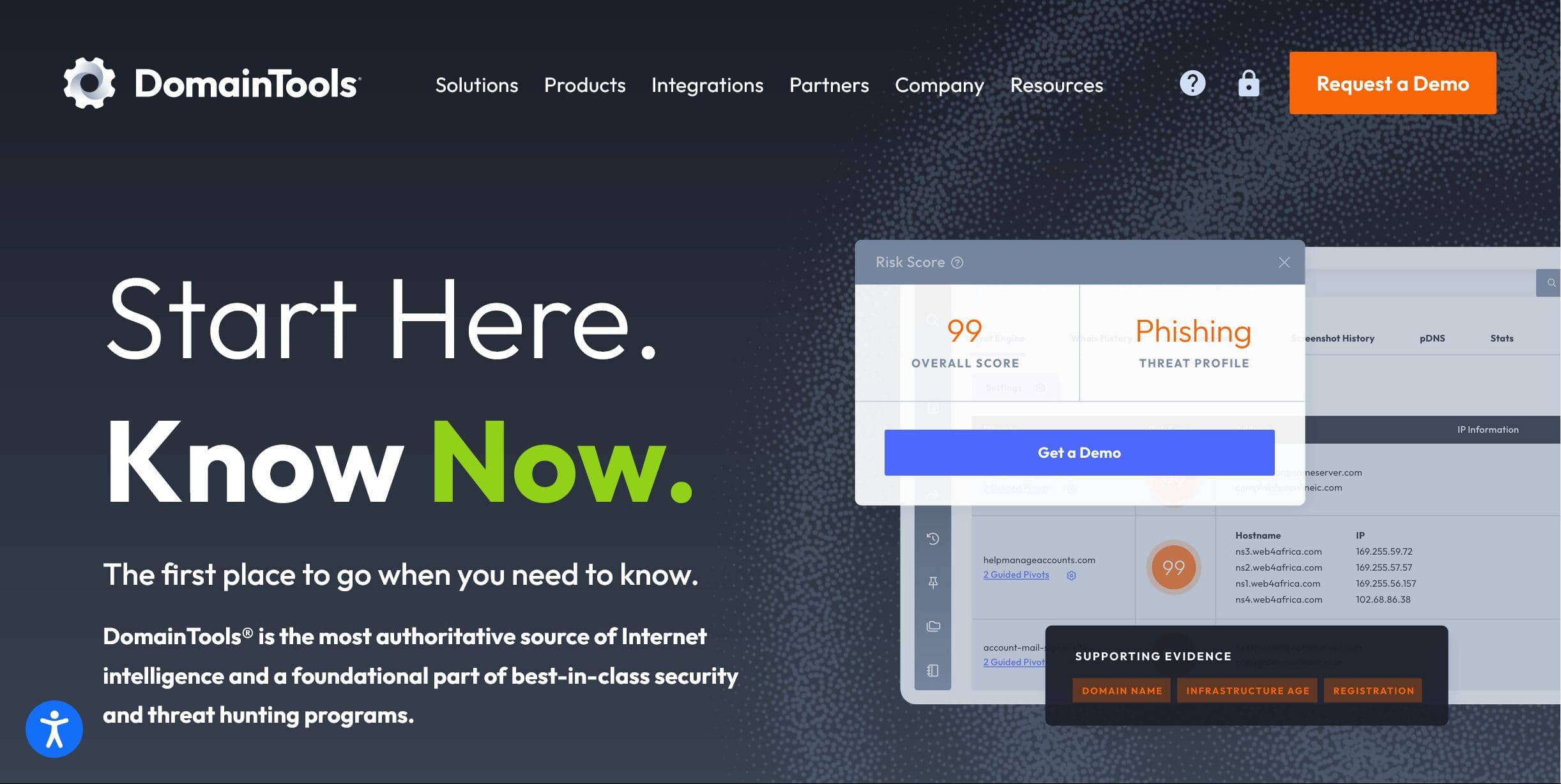 Best paid tool for premium access to a selected domain's history 
If you've got your eye on a domain and are homing in on it, Domain Tools will give you a more detailed picture of the domain, providing premium access to site stats and a fuller view of its ownership record. From nameserver information to current DNS records, Domain Tools is worth investing in if you're dead set on a domain name.
What it tells you: Everything – Owner names, company associations, geolocation, Email address, nameservers used, passive DNS and hosting data, and current domain status.
Cost: $99 .
Top features: Domain Tools will provide insights into the risk of taking a chosen domain, while also giving you access to traceroute and ping DNS tools.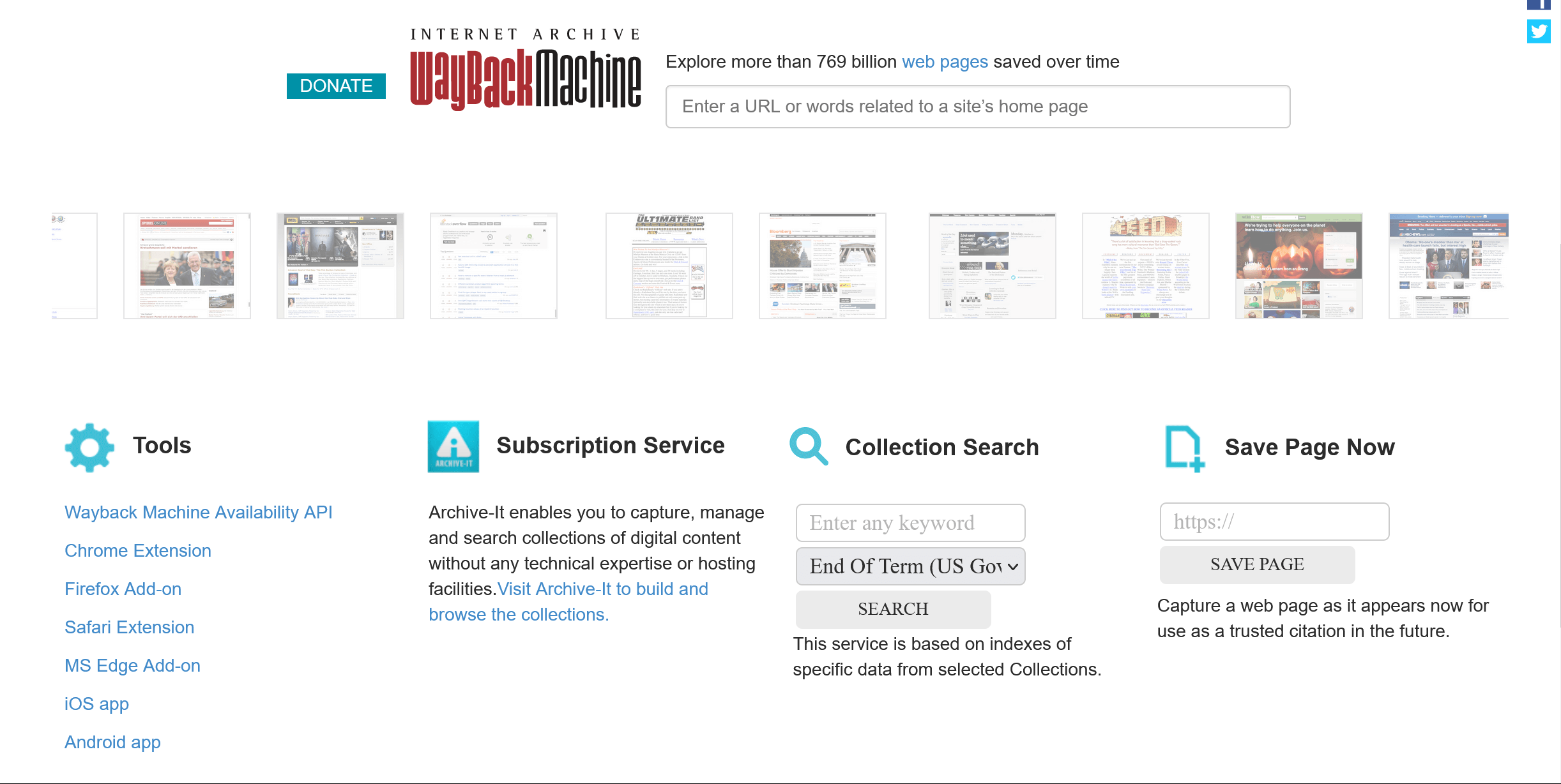 Great for providing snapshots of all the pages once associated with a domain
This tool takes a different approach to looking up domain name history data. Wayback Machine (owned by Internet Archive – a massive database working to archive everything on the internet) gives you a visual 'snapshot' of the site associated with a domain on any selected date you choose. This way, you get to sift through information visually and on those old pages that were perhaps erased.
What it tells you: Historical data on almost anything online. Vital, visual information about the domain's journey from its earliest beginnings through its life.
Cost: Free!
Featured benefit: With over 600 billion webpages already archived, accessing historical screen captures of what your domain once looked like is pretty awesome – and useful. Oh, and it's free!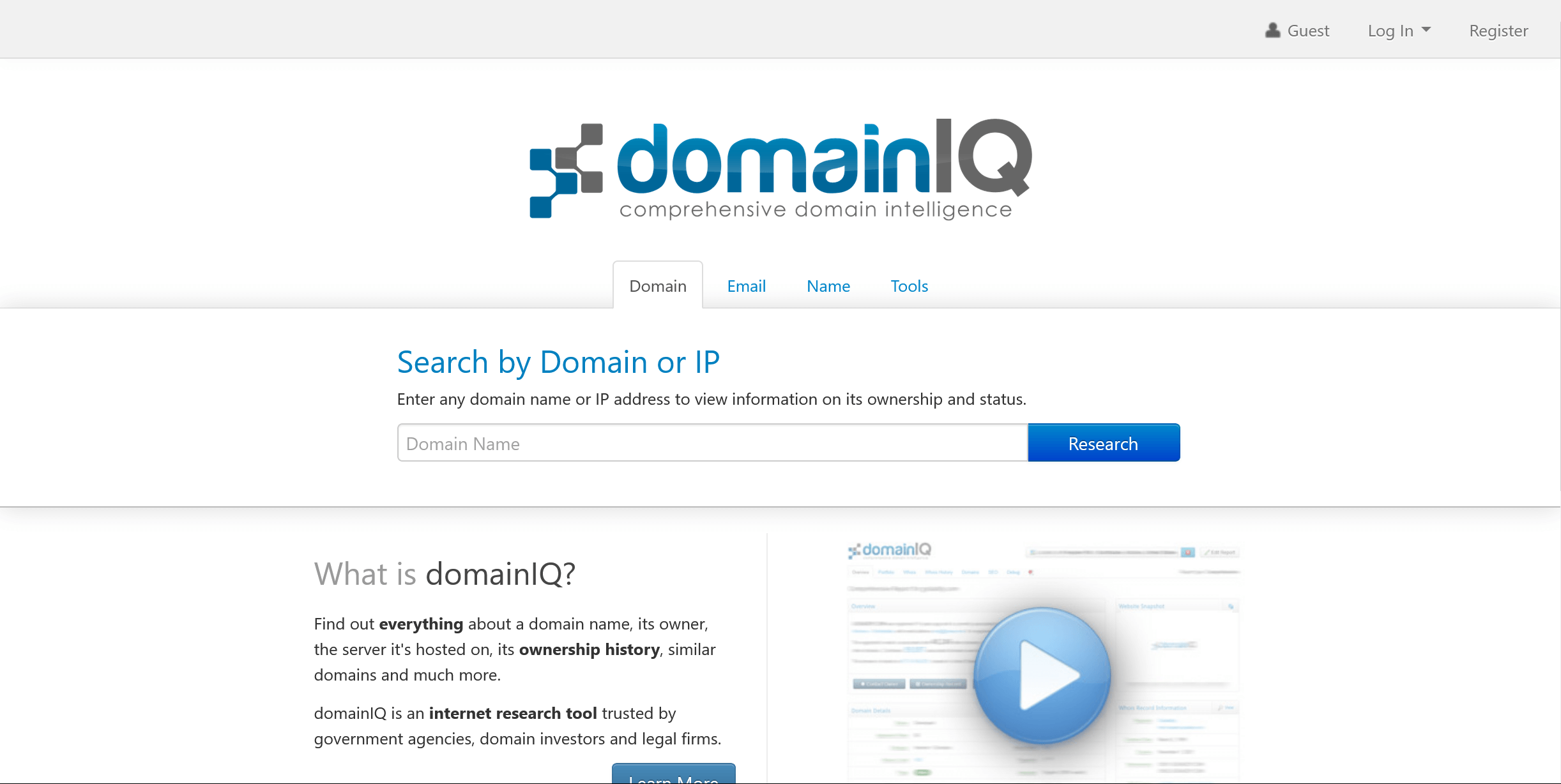 Excellent for checking websites associated to a domain
This tool is excellent if you're looking for those previous associations and any other problems that may be linked to your selected domain. DomainIQ provides both free and paid versions, allowing you to check which websites the names were once (and still are) associated with and then delivers great-looking reports.
What it tells you: How many sites your domain name history is associated with, changes in ownership, and various domain details.
Cost: Free version (including only one lookup per day) and paid versions starting at $24.95 per month.
Notable feature: DomainIQ's flags monitoring and alert features warn you of any cybersquatting, trademark, or other dispute issues associated with a domain.
Best for domain name investors looking for bulk WHOIS lookups
Whoxy is a great tool for getting detailed information on multiple domains affordably. The Whoxy API web tool is also great for delivering information on a domain centered around API information while supplementing other domain details that will give you the right information for multiple domain lookups.
What it tells you: Domains that have recently been registered, ones are about to expire, freshly deleted domains, and other details, including API balance checkpoints and reverse lookups.
Cost: From $2 per 1,000 domains
Top service features: Bulk WHOIS lookups features mean that domain name investors can enjoy a smooth experience.
Free Alternatives to Checking Domain History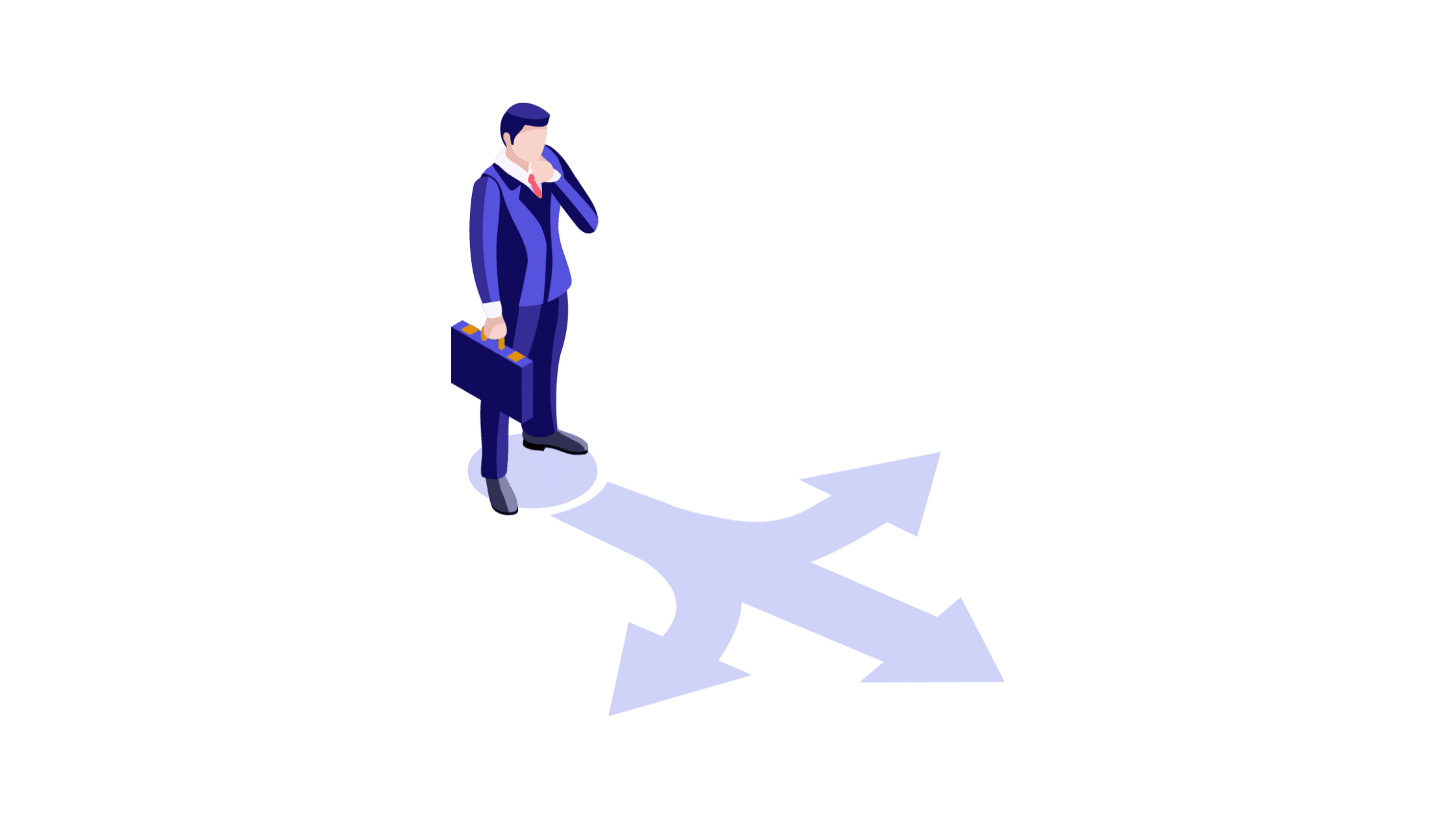 MIn case you're not keen on using WHOIS lookup tools, you can also take the manual alternative options. While these routes may be a little more labor intensive, they are free and provide your insight into a domain, making them great supplementary techniques for how to check the history of a domain to go along with the tools listed above. 
Just Google it
A simple Google search on a domain may often be a practical starting point to see if your chosen domain names are even available, to begin with. Use Google Domains, run an advanced search, cross reference dates, associations, mentions, and any news or associated articles that may give you a more holistic view and access to how to check the history of a domain name.
Checking Backlinks
Backlinking is an important element of any domain name history – especially on the SEO front. So think about using SEO tools like SEMRush, Ahrefs, or Moz to audit historical backlinks to and from the domain. You'll get a good look into site associations and a view on existing DA or optimization levels for the domain. 
Look at Social Media
The social media realm is vast, and cross-referencing a domain on various platforms and sites may provide different results from what you find with a WHOIS lookup tool. Seek out any existing social media pages or profiles linked to the domain, and keep an eye out for negative reviews or mentions. 
Speak to the Old Owners
You can go the 'old school' route and simply reach out directly to previous owners to get a subjective opinion on the site. If willing, people can often provide insights that tools cannot and answer questions about any issues that lookups may have missed. Get email addresses and phone numbers from WHOIS lookup results. 
What to Do if You Already Have a Shady Domain?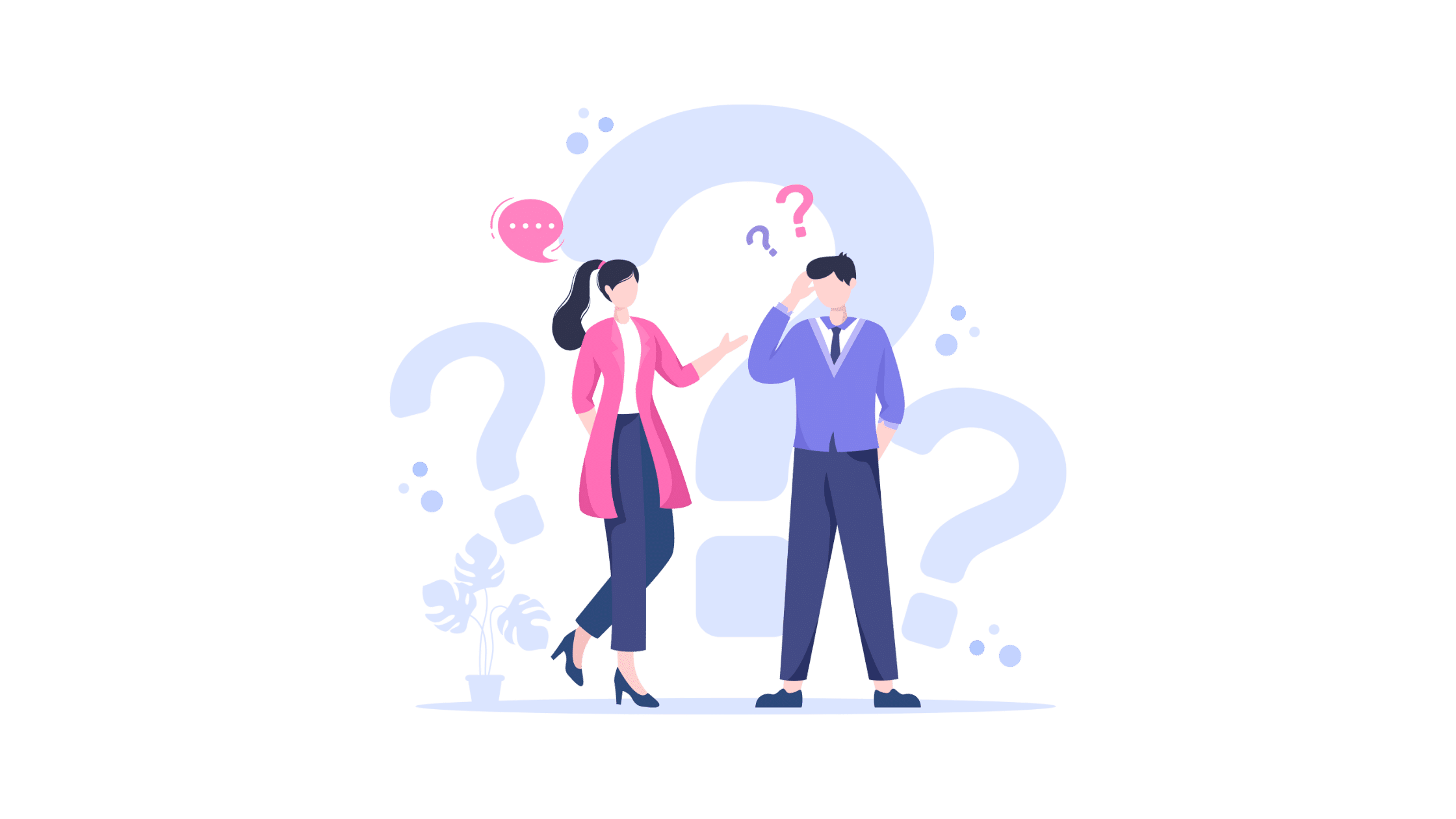 If you've already purchased one, and only now learned how to check the history of a domain name, there's a chance you've discovered something that isn't good news. Don't stress too much, though. You can always work the problem and save your investment. 
Here are some options in case you find yourself sitting with a domain name history with a spotty track record. 
Do some damage control – Start taking control and get to work on managing the risks of having a dodgy domain. Remove it from social media pages, or prepare a response if someone queries your association with the domain. Try reaching out to Google to let them know that you're a new owner of the domain. 
Look for similar alternates – Consider switching out your extension with another one or purchasing similar domains you can migrate to without anyone noticing. It's always a good idea to have backup domains within your portfolio to use in this event. 
Appeal to the previous owners – In cases with negative ownership associations, you could try appealing directly to the previous domain owners. You could ask them to issue a statement indicating they're no longer associated with the site or even get them to buy it back from you. 
Ride it out – Depending on the nature of the issue, you could choose to sit back and wait for everything to die down or for enough time to pass that your domain is no longer considered "problematic." Leave the domain alone for a couple of months and see how things go before using it. 
Invest in a new domain – If all else fails, it may be easier to simply cut your losses and buy a new domain for your site. While this may hurt you financially, sometimes you just need to take the hit. Put the domain up for sale and – if anyone buys it – reinvest the revenue in a new one. 
Domains are like physical assets. They can be bought, sold, and used over and over again. Often, a domain you may think is entirely unique has been used before. Whether it was snapped up by a domain prospector years ago or once served as the long-time address to someone's website, most domains have a story and conducting a WHOIS lookup is often the only way to discover it. 
This story, or domain history, includes the date it was initially registered, how many people have owned it, and what it was used for. Website associations, geolocations, and changing IPs are also useful information sets that can be collected by checking the history of a domain name. This information can be critically important to your decision to buy a domain as it can affect your website if it contains an undesirable past or risks damaging your brand.
While most people opt to register a brand new domain with no domain name history to worry about, some may need one that aligns with their blog, business, or brand name. Previously registered domain names carry benefits too. They may have already built authority over time and have a connected audience, while Google tends to trust older sites more than newer ones. 
So do your due diligence before investing in a domain and pay attention to how to check the history of a domain name to ensure you don't regret buying it later on.