How to Invest in Domain Names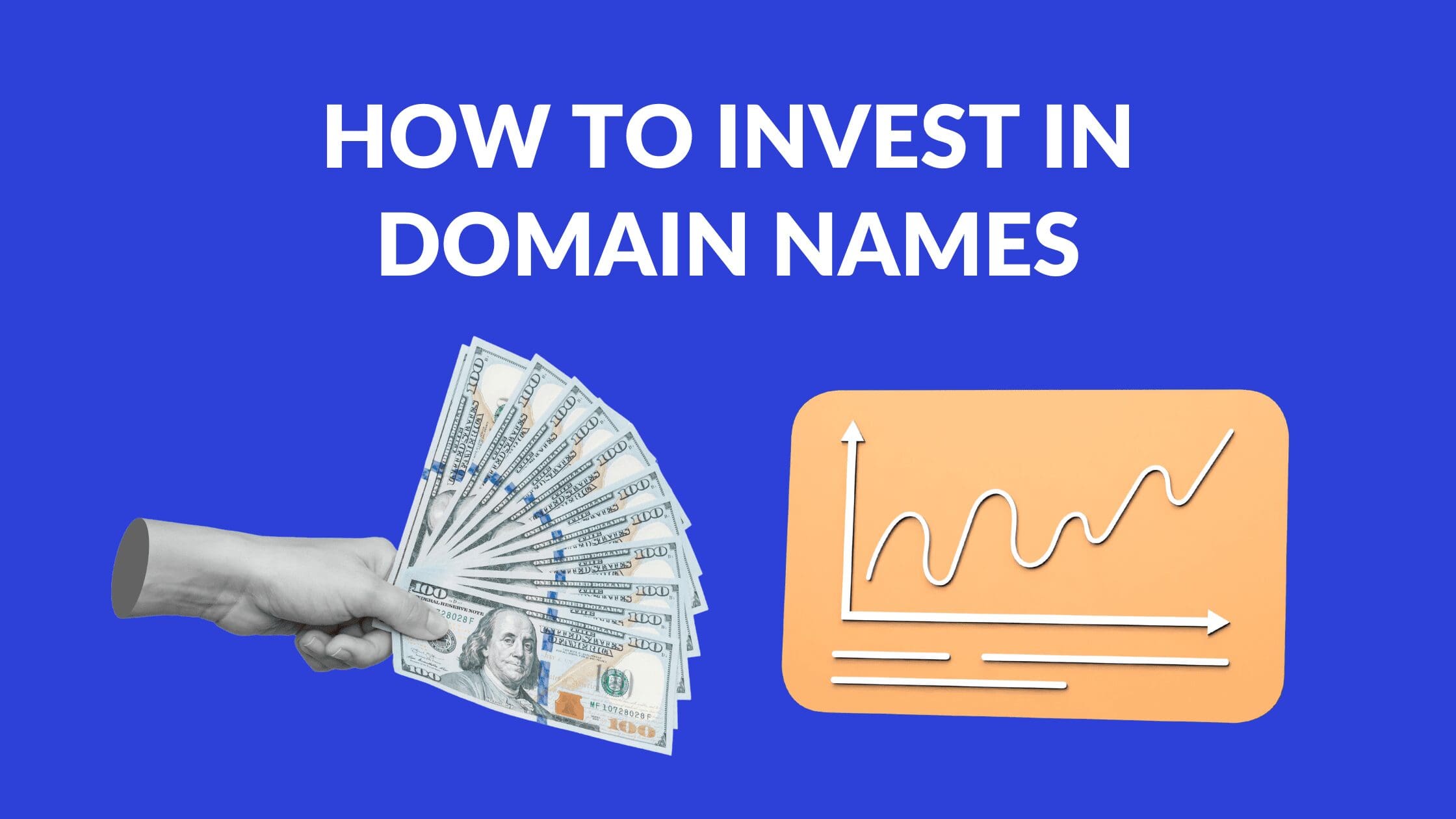 Disclosure: Some of the links below are affiliate links, meaning that at no additional cost to you, I will receive a commission if you click through and make a purchase. Read our full affiliate disclosure here.
Bankers trade in investments, property moguls in real estate, and jewelers in gemstones and precious metals. But what about the internet? Instead of shares, property space, and gold, entrepreneurs are playing the long game online, putting their money into a digital commodity that has always been around but only recently become an exciting money-making prospect – domaining.
There are an estimated 140 million .com domain names currently registered worldwide, with nearly 15 million .net domains in circulation. Domaining, or investing in domain names, is a booming industry, with online entrepreneurs taking advantage of the demand for unique domain names among a growing list of online players by snapping up unused or existing domain names.
In 2021's Q2, there were more than 150 million .com domain registrations alone. Investors can earn exceptional returns by selling the domain names they own to brokers or individuals or by aging and developing them. Anyone can learn how to invest in domain names, but, like all investments, you'll need to understand the risks involved in domaining, how to invest correctly and what you need to know to set yourself up for long-term success. 
In this article, we look at how to invest in domain names, from prospecting and purchasing domains to letting them age and then appraising and selling them. We'll unpack where you can buy domain names you want to invest in and how to go about selling them for a tidy sum when you're ready to cash in on your domain investment. 
Why You Should Be Investing in Domain Names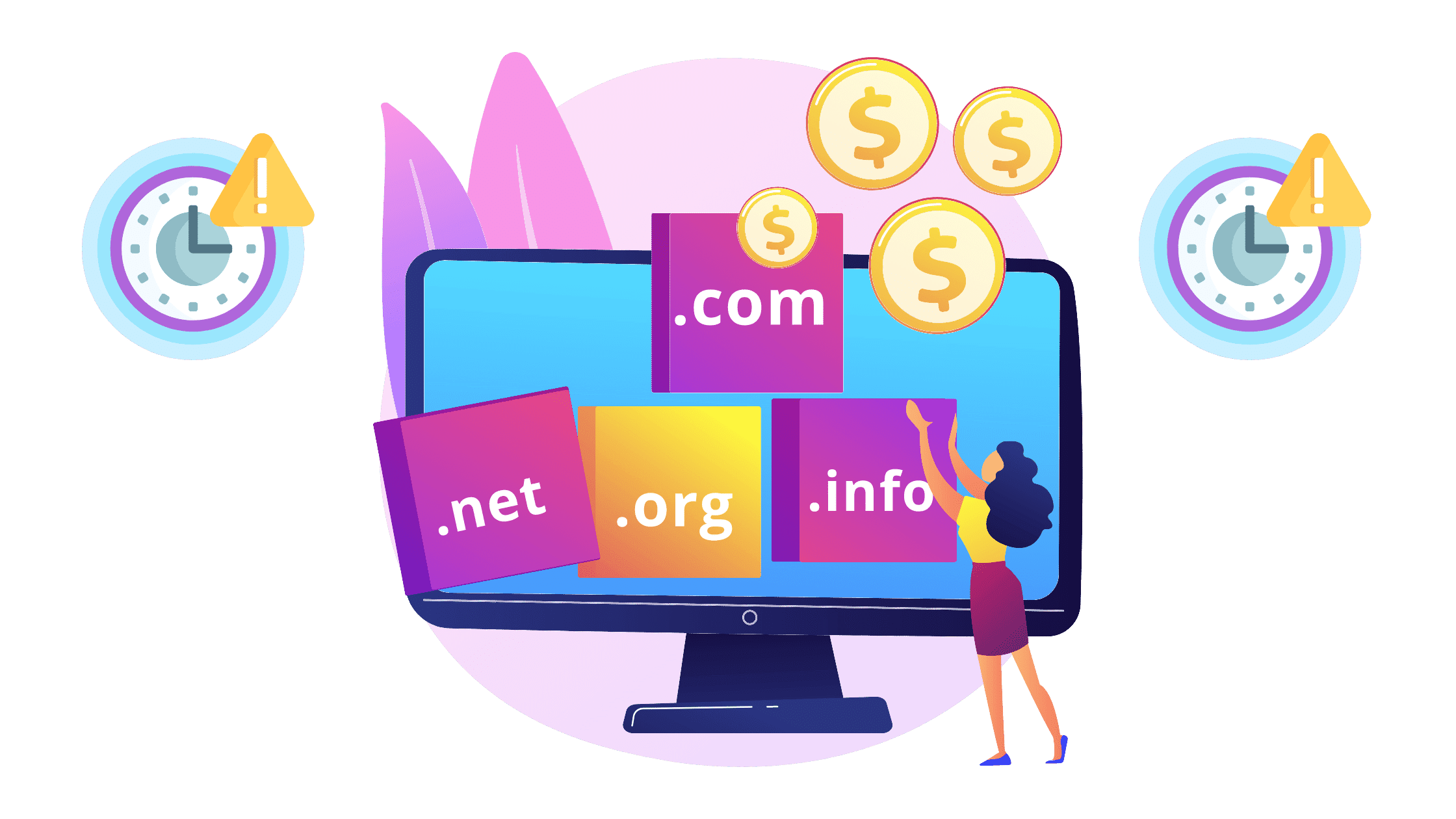 Investing in domain names is similar to investing in real estate. Where real estate and property investments involve buying and selling physical residential or commercial property, domain names represent digital assets that can be bought and sold in much the same way. Prospectors buy domain names, use them, hold onto them or age them and then sell them – for a profit. 
There is an entire industry already dedicated to the domain names trade, with registrar companies like Hostinger and GoDaddy, along with countless individuals buying and selling domains every day and making impressive revenues in the process.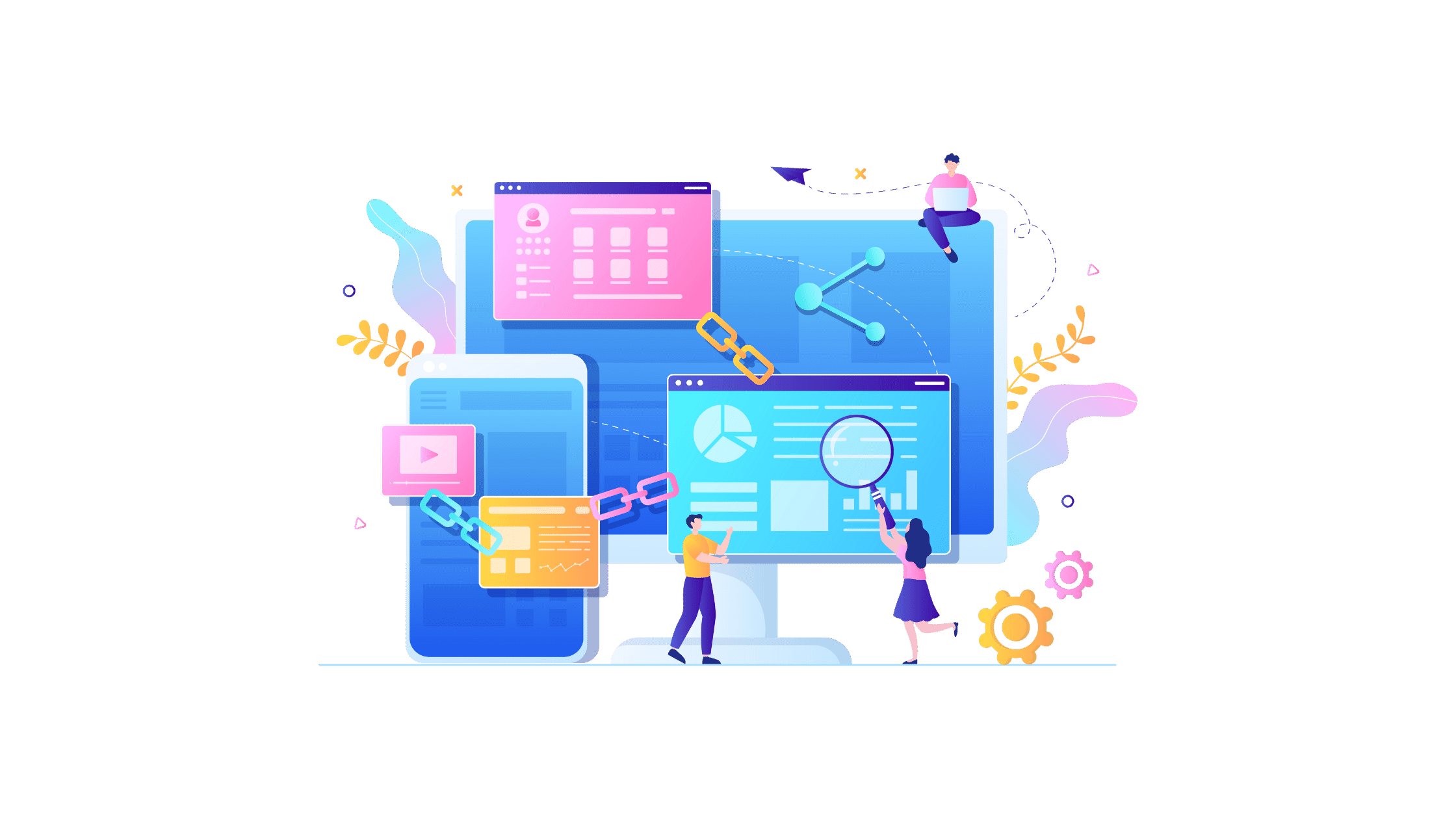 A domain name is a way of giving a website a name as well as associating it with an IP address. You can see a site's domain by looking at what comes directly after the "www" in a web address or the part of an email address after the "@" sign. Like physical real estate, if you want people to find your website, you'll need to attach information they can use to locate and identify it. 
To get a better idea of what a domain name actually represents – and why investing in domain names is a real option – let's compare the domain for a website selling luxury clothing to a commercial property about to go on sale, where the website itself can be seen as the physical building.
Real Estate

Building Name ("The Plaza")
Street Address ("123 Main Street")
Floors ("10 floors")
The building's PO Box ("1234")
Domains
Domain Name ("fancyclothes.com")
IP Address ("131.92.135.177")
URL ("There are ten webpages on the site")
Email ("@fancyclothes.com")
Domains can be bought and sold using a 'domain registrar' – an entity that registers domain names on your behalf with an organization called ICANN. Registrars ensure that you are the recognized owner of a particular domain name.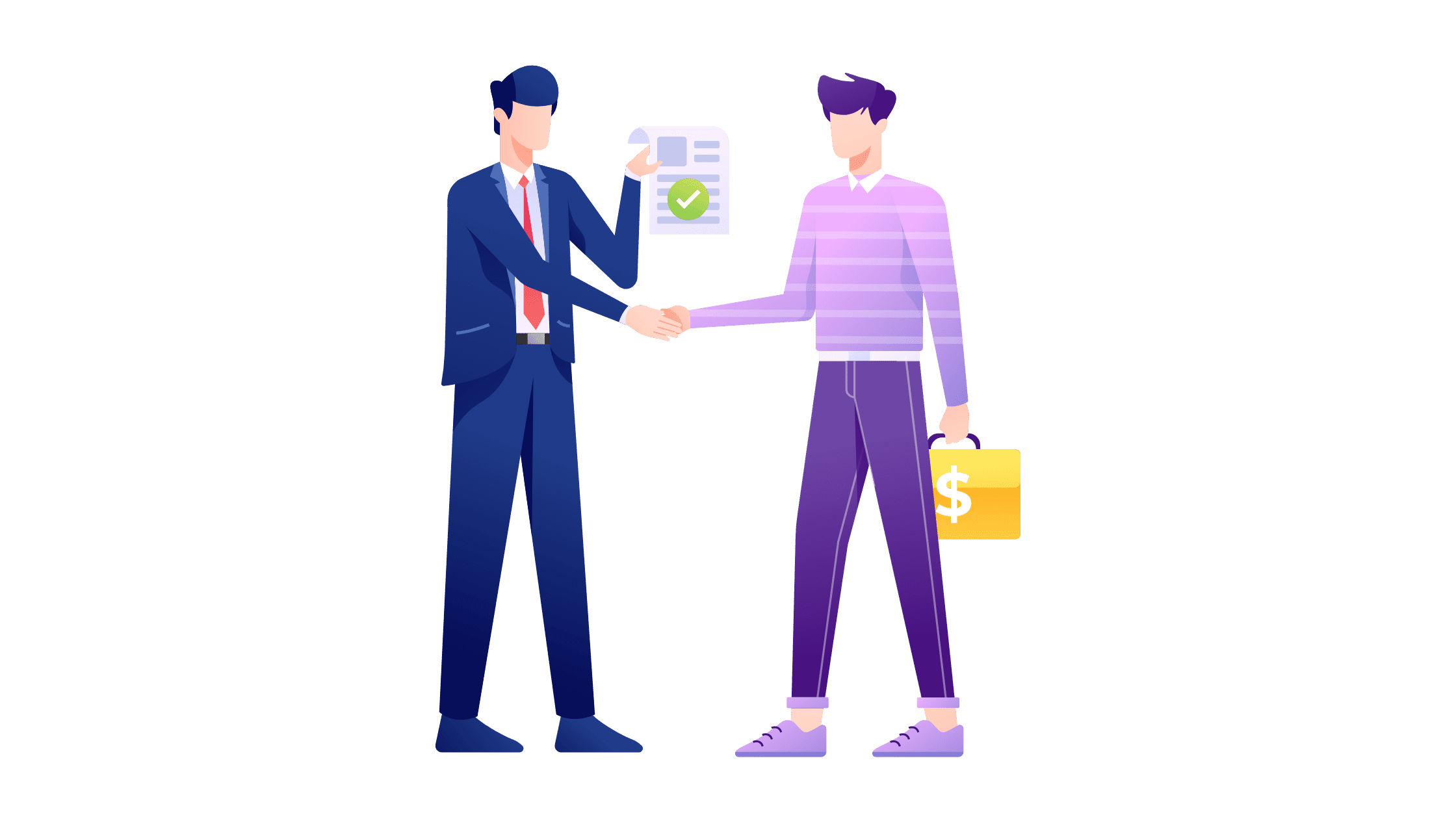 Domaining is another way of talking about investing in domain names. Investors can search for unused or available domain names and buy them for a period of time. Once they wish to cash in on their domain investment, they can either sell domain names directly to somebody else or put them up for auction on a broker site. 
Buying – Buying a domain name ensures that nobody else can register or use these domain names so long as you own them. Many investors look for an available domain they think will appreciate in value in the future and may purchase more than one variation of the domain name to ensure that nobody else grabs similar iterations of it. 
Developing – This is where domain names can appreciate in value. When a domain is registered, the date this happens is recorded in a registry so that all new owners can see how old the domain is. During this phase, domain name owners can use the domain for their own website, leave it to age, or even rent it out to others. 
Selling – Once you're ready to sell your domain, you can offer it directly to someone who wants to buy domain names, put it up for sale, or make it available for auction on a domain registrar site like Namecheap. You're looking to sell your domain for more than you paid for it. 
How Much Can You Make with Domain Names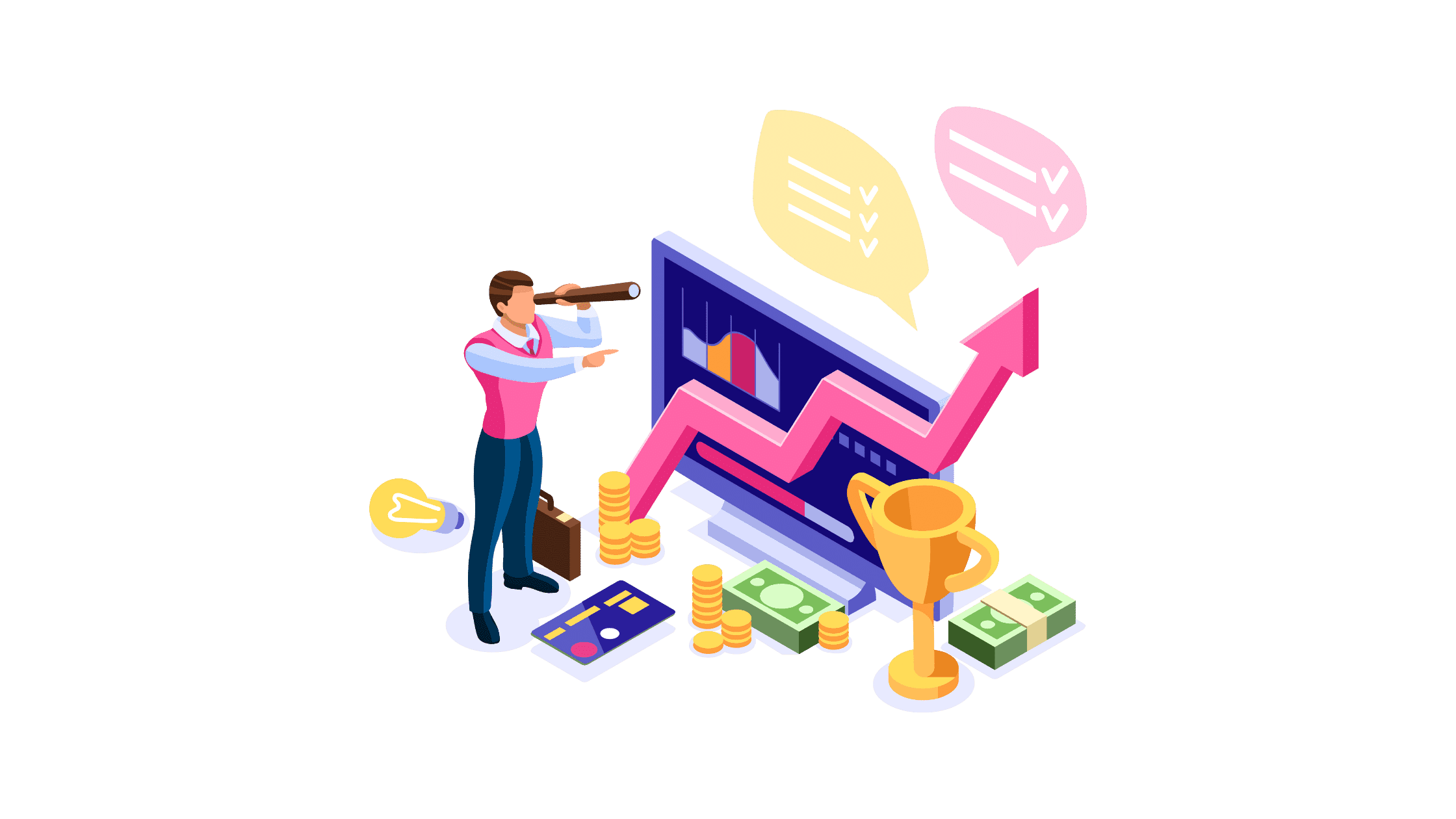 In 2017, Elon Musk bought X.com from PayPal for sentimental reasons – the price was never disclosed – and in 2019, the domain Voice.com sold for a record $30 million. These are the big ticket exchanges, but many domain trades are made privately between individuals who aren't keen to share the details of the transaction.
Most investors look for dirt-cheap names that nobody has snapped up yet, paying as little as $10 per year for a name that has the potential to be worth a whole lot more further down the road. NFTs.com, for example, wouldn't have been worth very much ten years ago, but the rise in popularity of the digital cryptographic blockchain assets allowed an investor to net $15 million for selling the four-letter domain.
How much you can make domaining depends on how likely the domain is to appreciate in value later on, how much you're prepared to pay upfront for it, and how long you're willing to hold on to it before you start to sell domain names. 
Is Investing in Domains Worth It?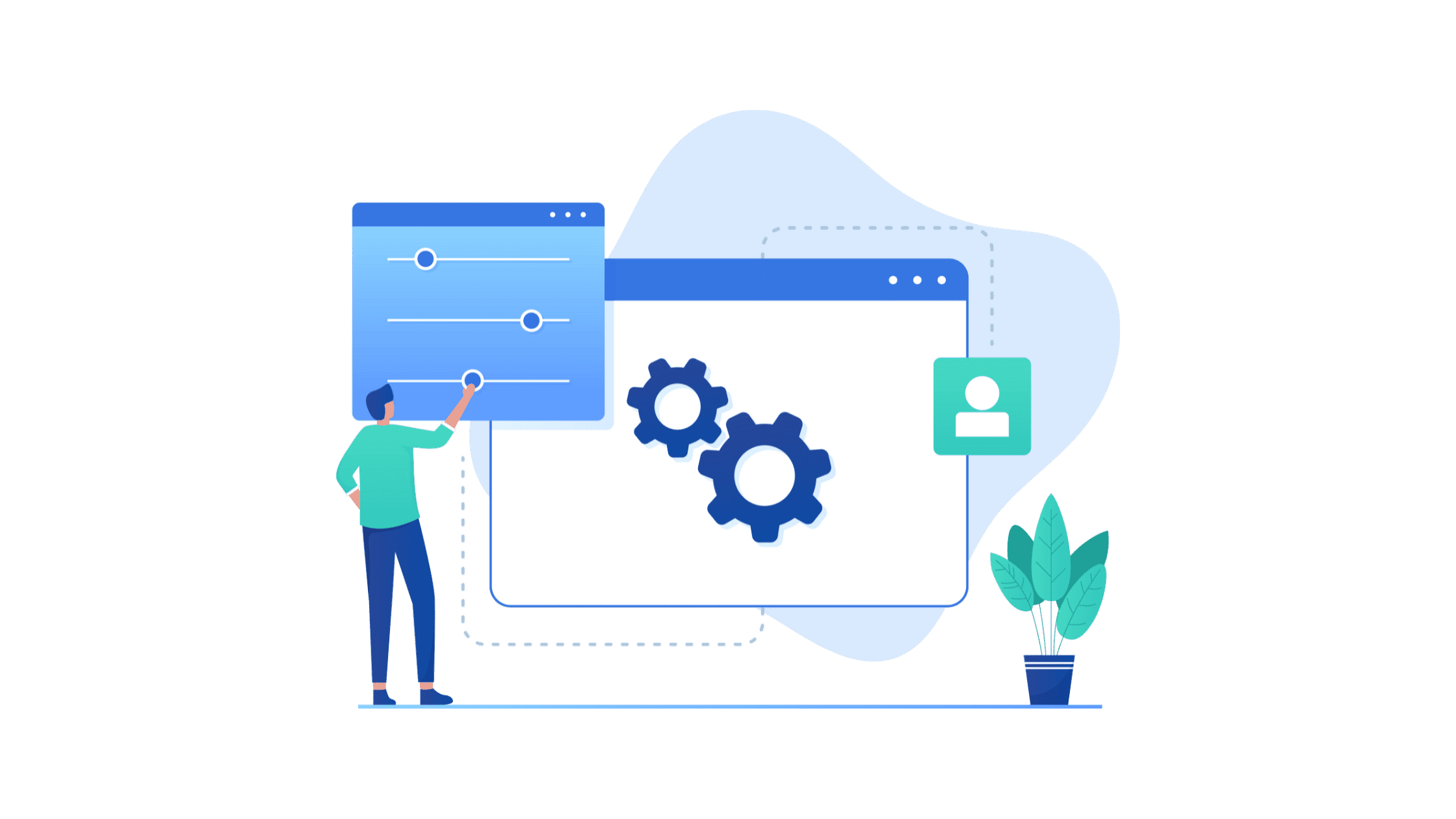 In short – yes. Figuring out how to invest in domain names can cost only a few dollars to get started, and if you're prepared to be patient, develop your domain over time as a passive income opportunity, and maybe even get lucky, you stand to make good cash. 
Benefits of investing in domain names
Affordable– Most domain names are pretty inexpensive to begin with, and that means you can purchase a couple of them, increasing the likelihood of making more money in the long run.
Appreciate in value– If you're prepared to play the waiting game wait and keep paying to renew your ownership of the name, you can sell for a healthy profit when the time is right or if you're willing to develop the domain further. 
They trade very quickly– Buying and selling domain names can be done at the click of a button. Registrar sites have resources that allow users to trade multiple domains daily and cash out quickly.
Demand is booming– You'd be surprised at how many lucrative domain names there are out there that nobody's thought of buying yet. As more and more people take their brands, businesses, and ideas online, they'll need names for their websites. Names that you own and which they'll pay you for. 
Risks of investing in domain names
You could lose money– Investing in domain names does carry an element of risk. If your domain doesn't age well, you could end up with a digital asset nobody wants or that search engines can't find. 
You could fail to sell– Sometimes, there just isn't anyone around who wants to buy the domain names you own. 
Hard to assign value– Unlike trading in stocks and bond investments, determining a domain's value and price can be very subjective. 
How to Invest in Domain Names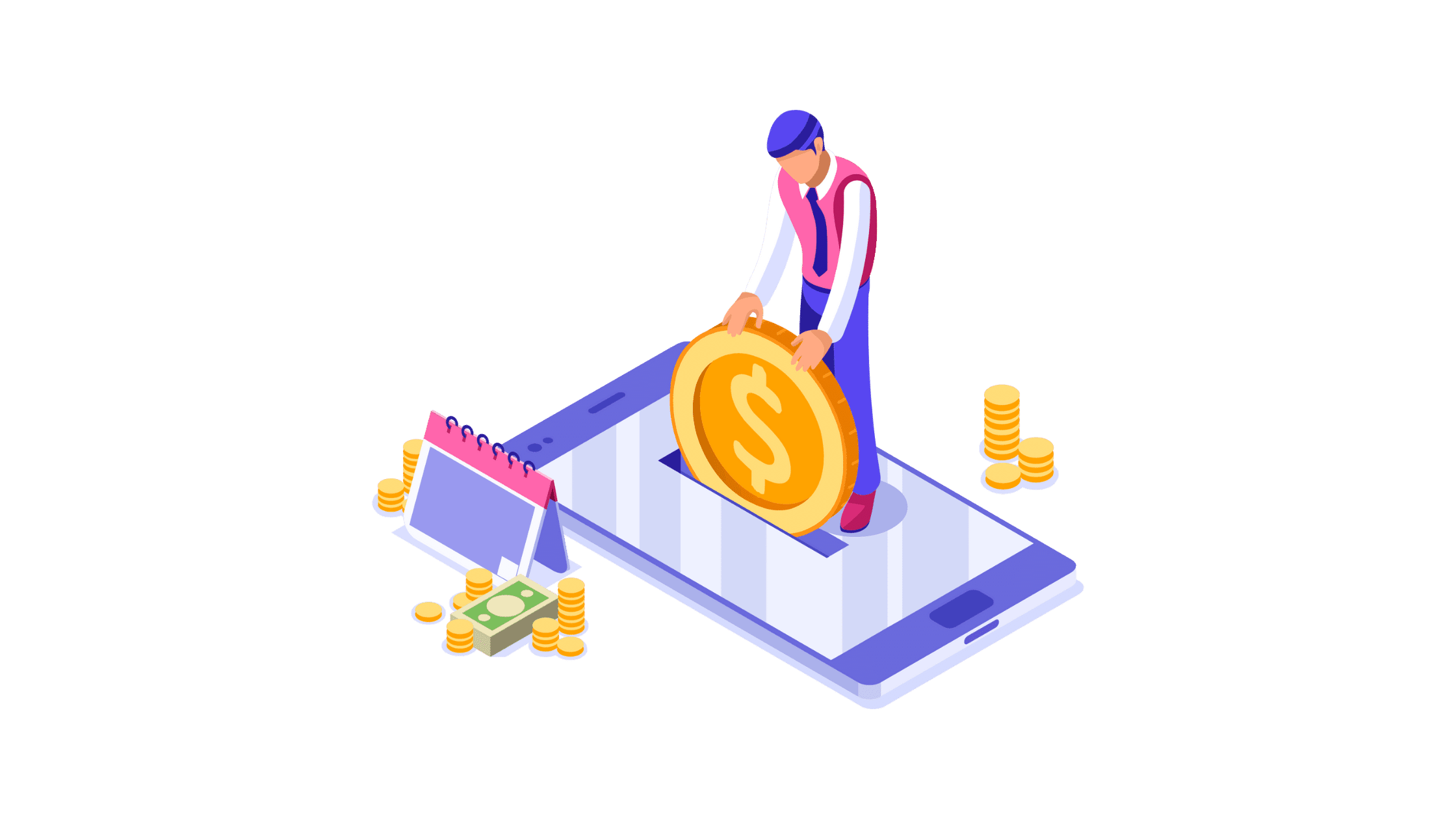 There are many ways to invest in domain names. You can choose to identify the best ones to outright and then resell them when you believe their value has appreciated enough, or you can invest further in them and grow them into a web asset and sell domain names at a much higher price.
But learning how to invest in domain names essentially involves three phases. Let's take a look at each one and what your investment options are during each of them. 
Phase 1. Buying Domain Names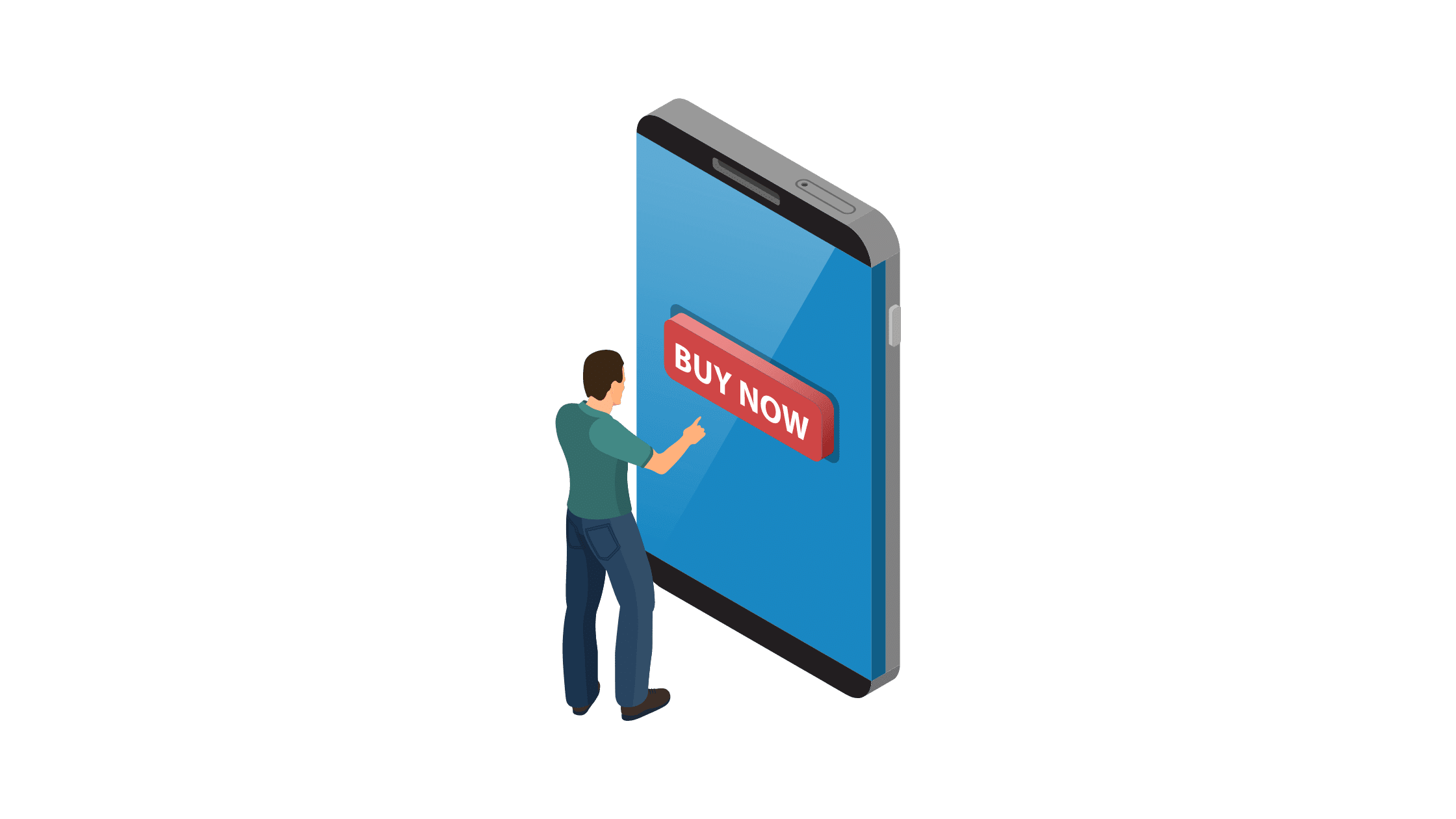 Buying domains involves much more than simply looking for one which is available and then purchasing it or putting in an offer. First, you'll need to know where to find the domains you'll invest in and how they differ from one another. 
Prospecting – involves searching the internet for available domain names. There is technically no limit on how many domains you can buy, but you're naturally going to want to grab ones that may become more valuable in the future.
You can look to purchase hundreds of cheap domains, hedging your bets that they'll cumulatively increase in value, or you can put all your eggs into the same basket, buy up a few high-profile domains and wait (or hope) for them to appreciate. 
Where to buy domain names – is up to you. You can purchase from a domain registrar, bidding on a name, or buying it outright. Alternatively, you can buy directly from an existing owner by reaching out to them and making an offer. Here are some of the top domain registrars you can turn to:
Types of domain names – There are many different types of domain names you can choose from. Whether including numbers, names, or dates in them, you should look to diversify your domain investment portfolio. Think about the names of businesses, upcoming events, places, and even straightforward generic names that are still available. 
Top-level domains – Don't forget about what comes directly after the primary domain name, as this can have a massive impact on its value. The Top-Level Domain or 'TLD' refers to the two, three, or four-character code at the end of a primary domain. There are over 1,500 registered TLDs to pick from.

gTLD – By far, the most valuable and expensive option is the .com generic TLD. Others include .net, .web, .biz, and, more recently, .io, .art and .shop. 
ccTLD – Country Code TDLs are specific to a country's unique code (eg. .co.uk for the United Kingdom or .co.za for South Africa. 
2. Developing Your Domain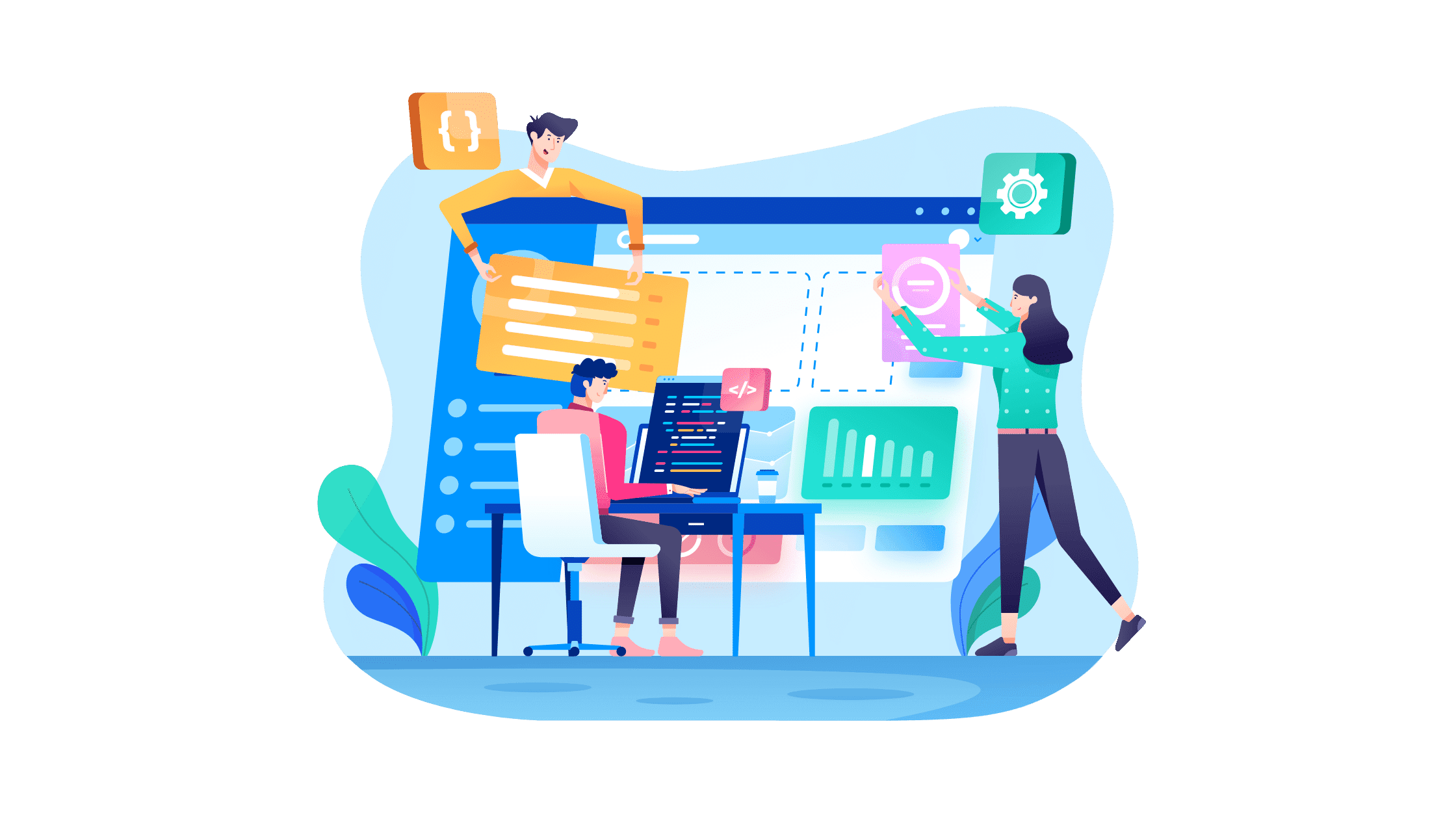 Once you've secured your domain name, you can do whatever you want with it. Some investors choose to age their domains, allowing them to "mature" while others use their domains to develop websites or brands associated with them. Some people (especially those who've bought a domain likely to spike in value soon) may even choose to use their domain name as leverage, sparking bidding wars among competitors. 
Leave it to age or mature – Domain names don't naturally appreciate as time passes. An older domain is just as valuable as a brand-new one, and Google doesn't look at a domain's age when considering rankings factors. However, there is always a chance that a company re-brands or a new brand may require your domain to use for their website or to avoid having one that closely resembles theirs. Additionally, keeping a domain off the market for future development is an effective way to protect a trademark or brand name. You can check a domain's age by using a domain age checker tool. 
Develop your domain – Holding onto a domain name won't boost its value. However, if you continue to invest in it, developing web properties around the domain and turning it into a viable brand, you could stand to net a healthy profit once you sell. You could develop a generic website associated with the domain, building out a template that a user could purchase and customize, or go all-in, crafting an online brand or business around the domain itself. 
Negotiating with your domain name – If you're the 'Wolf of Wall Street'-type of investor and you've managed to get your hands on a domain that someone else needs or wants, you can use it to leverage a hefty settlement. Some investors actively seek out domains similar to growing brands or domains whose owners have failed to renew them, buying them and then offering them for sale back to the original owner for a profit. 
Whichever route you choose, investing in domain names and developing them can massively boost its value in the short or long term. 
Phase 3. Selling Domain Names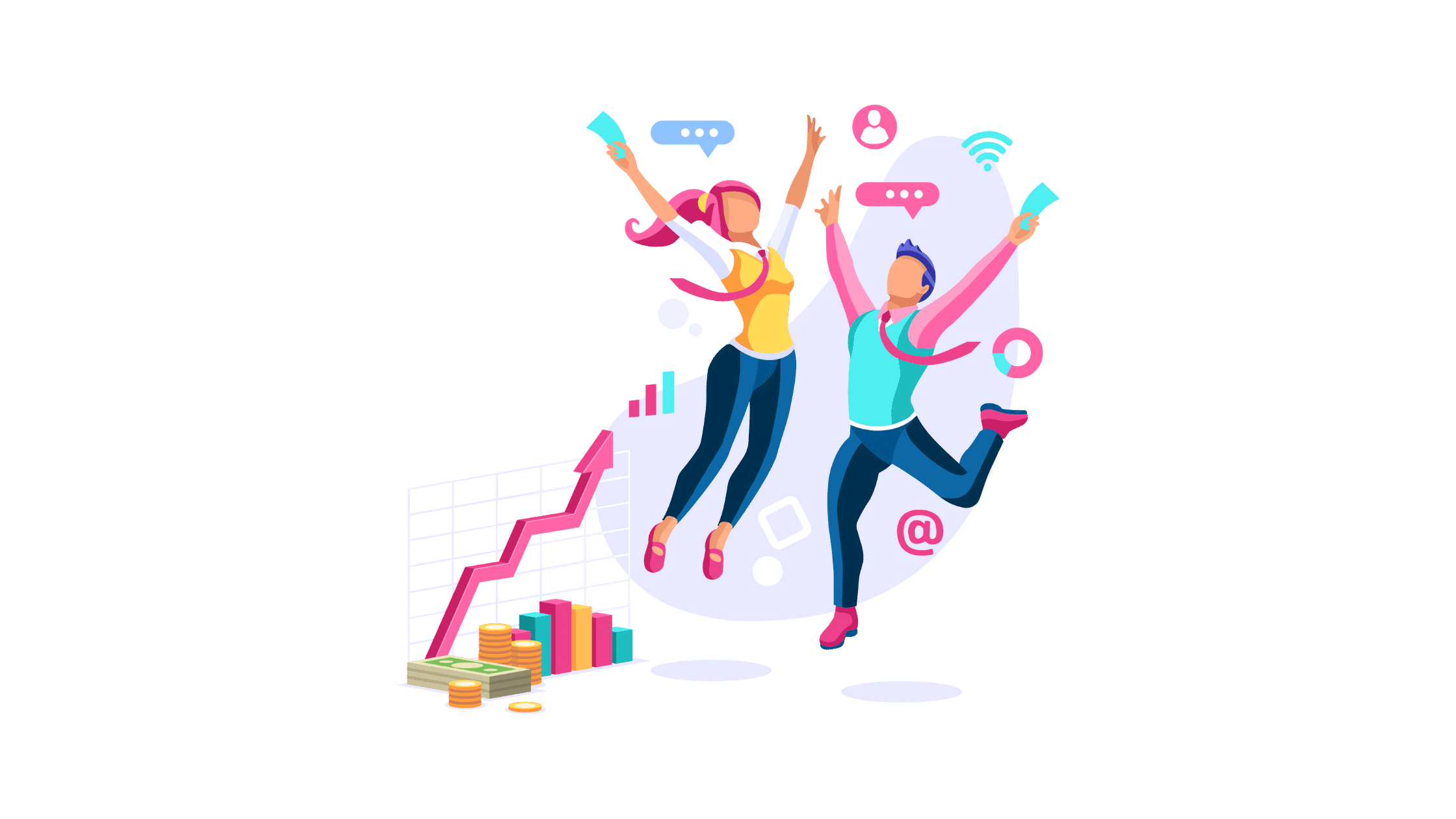 When you're ready to cash in sell domain names and investments, you'll need to move quickly and cautiously. Domain name investors are always looking for a gap or opportunity in the market and actively engage with their counterparts regularly.
Most investors bide their time, waiting for somebody to come to them to make an offer for the domain. However, you can also offload your investment if you feel the time is right to do so. 
Appraising your domain's value – Start by determining the value of your domain name. You'll need to measure its traffic and competitive potential, and you can look at the sales prices of similar domain names. Domain valuation tools can help you determine its worth, but these resources usually offer only estimates. Look at search volume and average CPC and only sell if you can get more than you paid.  
Private or broker? You can also choose to use a broker to help you a sell domain names or try for a private transaction. Brokers are great at finding potential buyers (some may even make an offer directly to you), but they charge commissions, hurting profitability. Selling privately ensures you get all the profits out, but you may lose some bargaining power and likely struggle to find prospective buyers by yourself. 
How to transfer the domain – Once you've found your buyer, you'll need to complete the transaction by transferring ownership and control of the domain to the new owner. The process behind how to sell domain names is pretty simple:
Update contact and ownership information and send the email to the new owner
Unlock the domain and request an authorization code
Add the new owner to the register by creating an account for them
Use the authorization code to authorize and complete the domain transfer
How to invest in domain names has become easy and accessible to everyone. Whether you're looking to trade low-budget domains in batches or buy a high-value option to grow and boost value, domaining is a great way to monetize your online efforts. 
The goal of investing in domain names is focused on one thing – making a profit. So be cautious in which domains you're looking to invest in, do your research and be patient. Domaining is a waiting game, and some of the most successful domain name investors spend years before making their move.