How to Build an Email List for Your Blog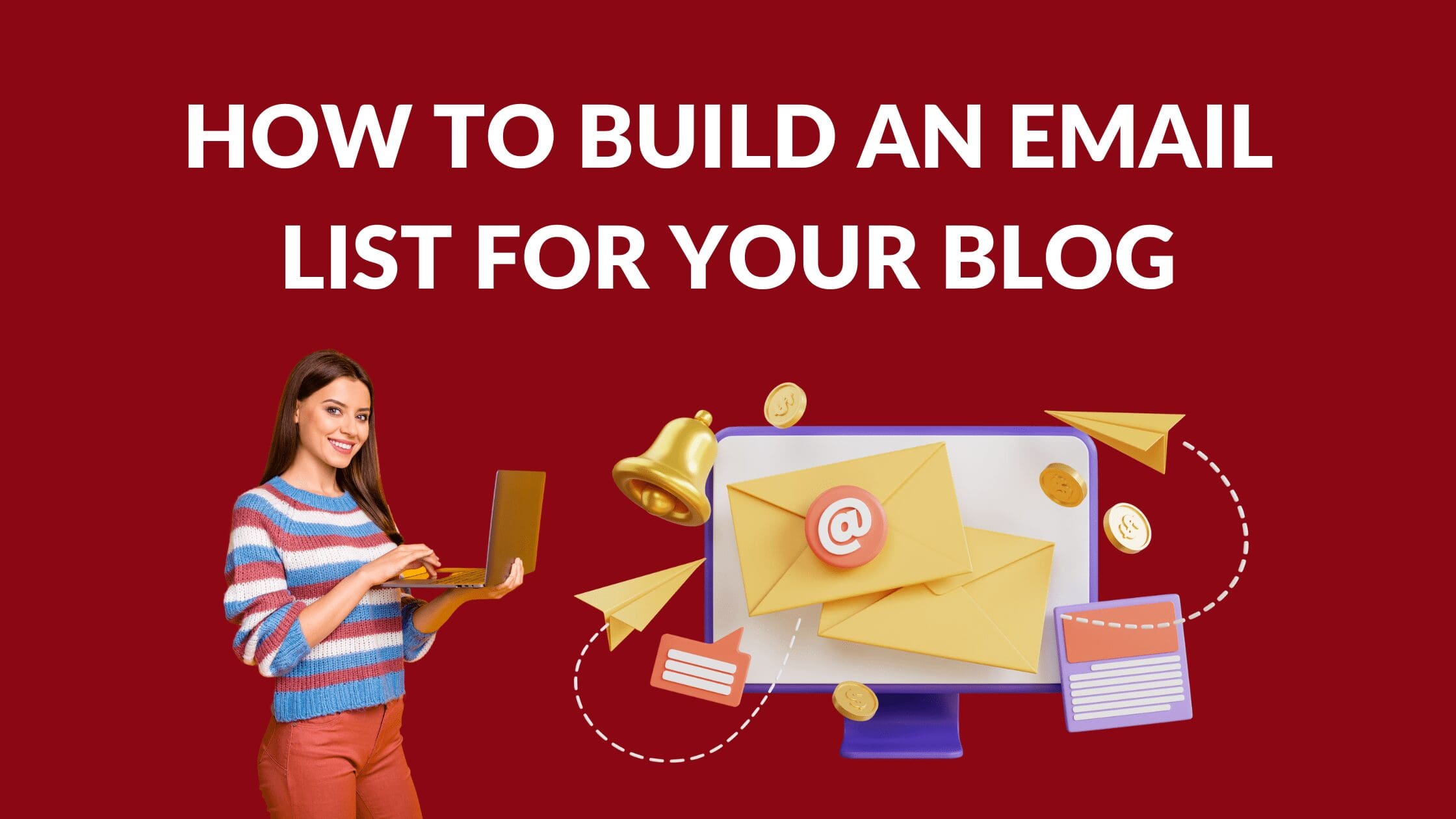 Disclosure: Some of the links below are affiliate links, meaning that at no additional cost to you, I will receive a commission if you click through and make a purchase. Read our full affiliate disclosure here.
Email lists. Heard of them? They're the reason you get your favorite newsletters, special offers, and information via your mailbox. No, we're not talking about spam, we're talking about the emails people want – those important emails they get from organizations, brands, and bloggers and have signed up to read. Email lists are the vehicle that helps you promote and grow your business, reaching hundreds, if not thousands, of the right people at the same time. With over 4 billion email users worldwide, finding addresses to add to your lists won't be a problem. 
Email lists are fantastic marketing tools that have been around for decades for one reason – they work. Bloggers use them to grow their businesses, share content and engage with their audiences. Email lists for blogs are super easy to build and launch, cost you very little, and give you fantastic returns. But how do you create and manage them? 
We discuss email lists, how to build an email list for your blog, and why they're so important to email marketing success. We also discuss the software that will help you generate high-quality email lists and manage them easily as you build your blogging empire.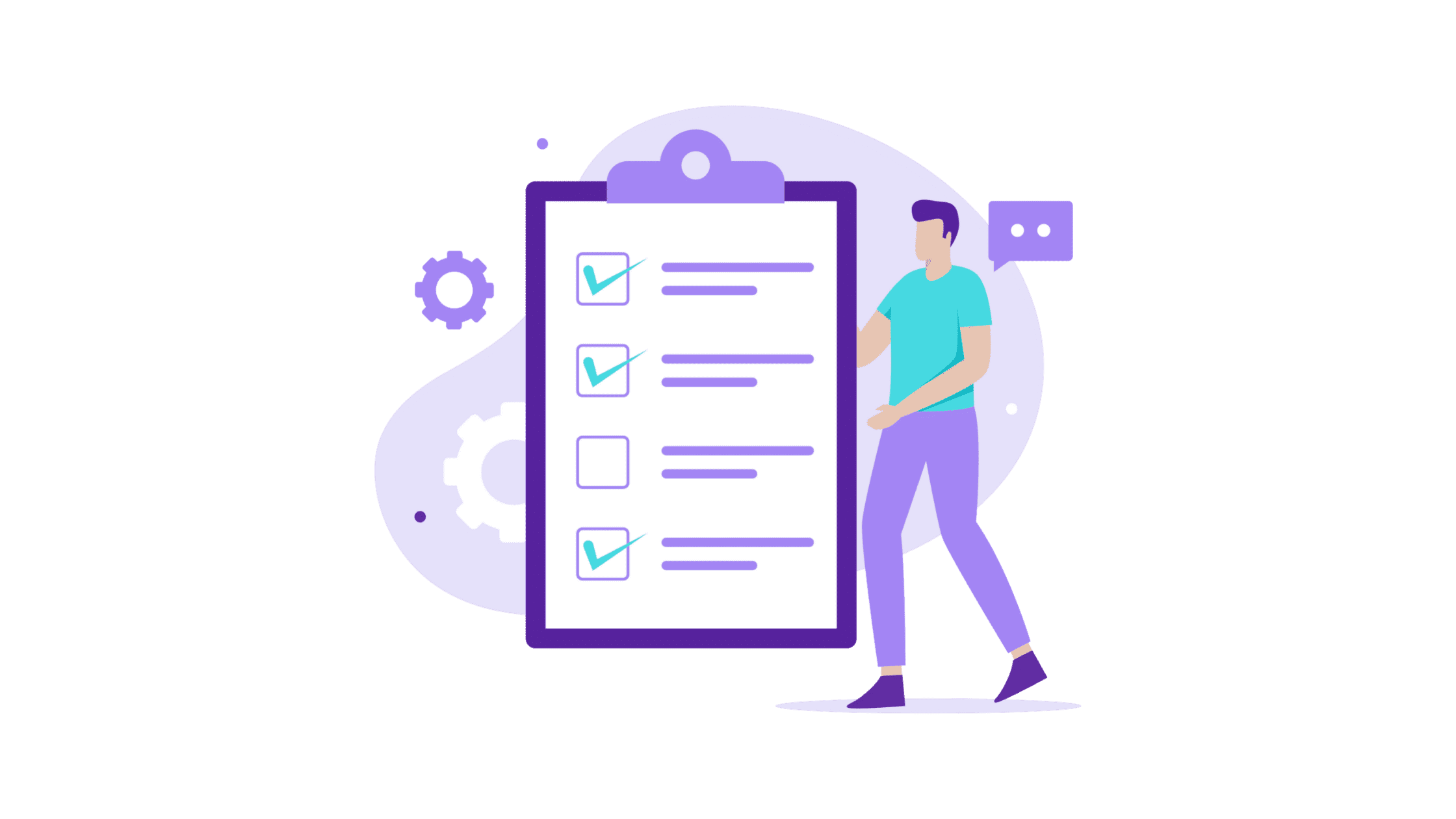 Email lists are exactly what they sound like – lists containing the email addresses of your customers, followers, and niche audience. But these email addresses aren't just hoovered up from the internet at random (that's what spammers do). They're carefully curated data collections, populated only by emails collected with the owner's permission and safely stored for your use.
Email lists can contain only a dozen subscribers or millions. They can be organized to send different emails to different recipients and are empowered with automation technology, so you don't have to run them all the time. Email marketing software provides templates, analytics, and the email list tools you need to create lists, execute your email marketing strategy flawlessly, and reach your market without breaking a sweat. 
Great, but what are the rules? 
OK, so good email lists for blogs must follow the basic rules of good email marketing, or you'll be considered spam, quickly sinking your email efforts. It's important to remember a thing or two when figuring out how to build an email list for your blog.
Only people who have given you permission to email them should make it onto your email list. List members must have met one of more of these three conditions to qualify: 
They have knowingly subscribed via your blog, website, or other means to receive emails from you.
They have 'opted-in' to get a free product or receive content from you by agreeing to exchange their email address
A person could have purchased something from you and agreed to receive email updates and notifications afterward. 
The key word here is 'permission.' Your email list should always contain only emails for people who have given you permission to engage with them.
Why Email Lists Matter for Bloggers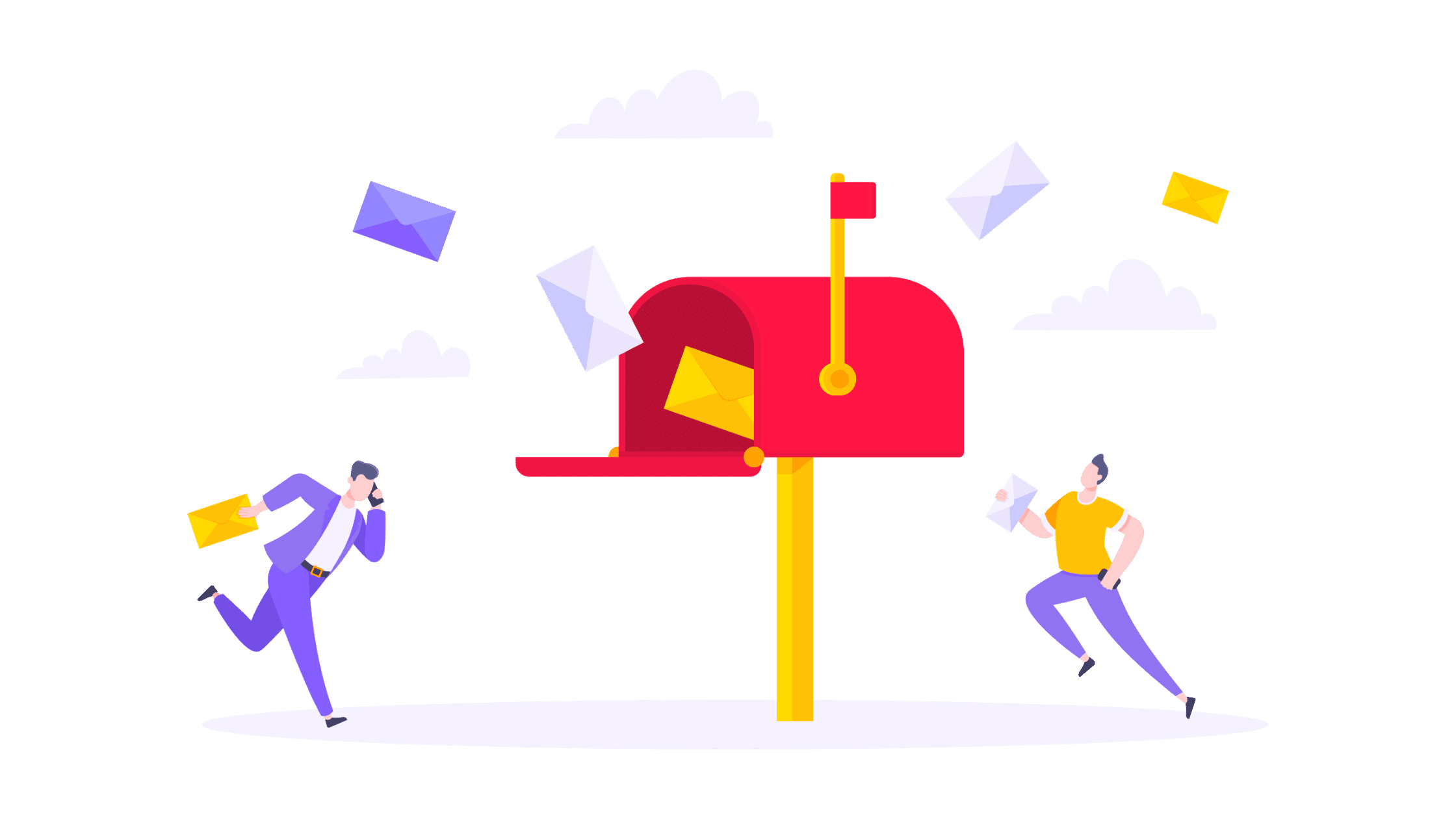 Email lists may seem geared towards big businesses and online entrepreneurs trying to reach as many people as digitally possible. But bloggers and content creators trade in almost precisely the same thing, just on a more granular, targeted level. 
Email lists for blogs are integral to email marketing and are the reason we're able to send content to the right people at the right time.
Here are some of the benefits that emails lists have for bloggers. 
Email marketing has an amazing ROI
Email marketing is seen as one of the most efficient promotional strategies out there – and bloggers need efficiency. List-building is excellent at generating a return on your investment. In fact, email lists are capable of making you as much as $36 for every $1 spent on them!
It's very customizable 
Email marketing lets you get closer to your blog readers and customers than many other marketing channels. Bloggers who collect additional information from their recipients, like their name, where they're from, and their interests, can create list filters, letting them target specific sub-niches for maximum effect. 
You can engage better with your subscribers
When people consistently receive content they enjoy, they tend to want to engage a little more with the creator. Building email lists for blogs that are used to ferry content to subscribers regularly is an effective form of engagement that bloggers need, to get ahead of the competition. 
Email marketing can be heavily automated
Software designed to assist in email marketing usually boasts impressive automation features that can take a tremendous amount of work off your table, freeing you up to do what you love – blog. From scheduling email newsletters to send at regular intervals to ensuring that each sub-niche gets its blog update at the ideal moment, automation is what makes email marketing so attractive to bloggers. 
Subscribers like to share
People just love sharing, especially when it's something they like, value, or appreciate. Email subscribers are far more likely to share content they've signed up for than they are to convey random marketing information. Emails sent to lists often end up in many more inboxes than you realize.  
How to Build an Email List for Your Blog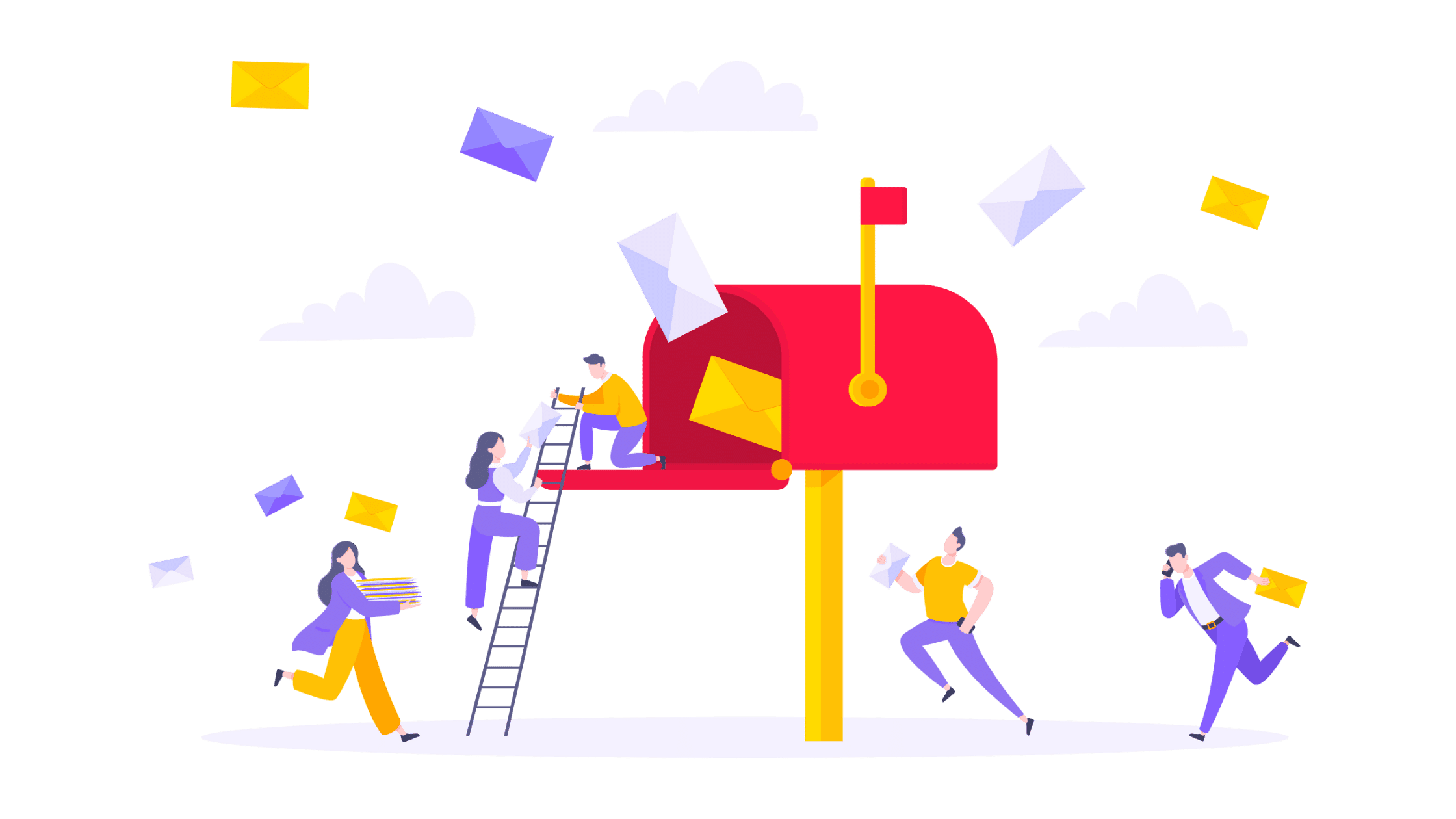 Building your email marketing list lays the foundation for your email marketing efforts. But getting up and running requires some planning and a strategy.
Here are the basic steps that most email marketing strategies (and corresponding software) follow:
1. Establish Goals for Email List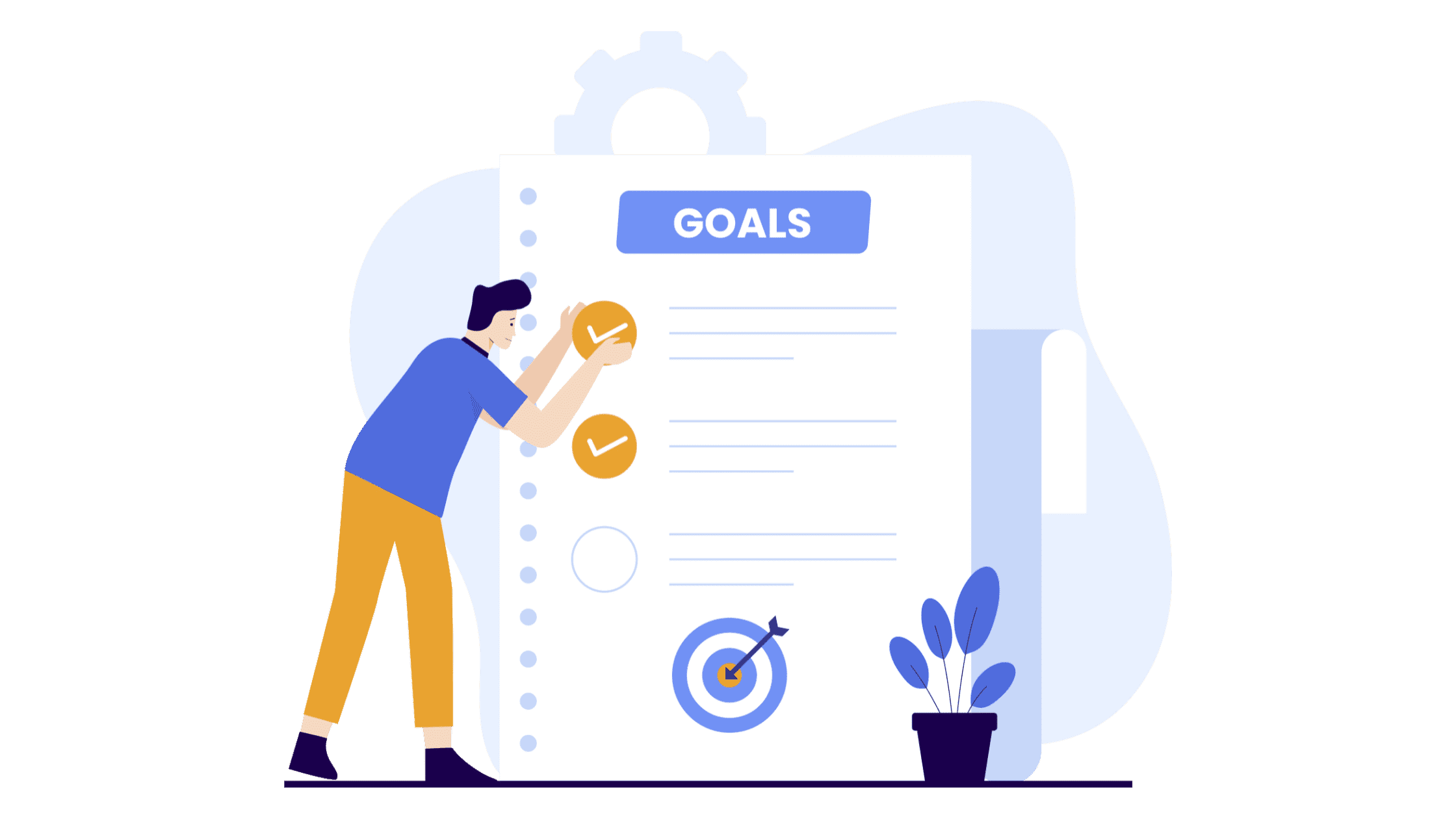 While email lists are chiefly used for marketing your blog and driving conversions, they're also great for many other purposes too. From building up a healthy customer database to giving your subscribers an advance peek of your upcoming content, these mailing lists are flexible and dynamic. 
Consider your blogging objectives, and then think about aligning your email list goals to them. Will you be creating one big, general email list or a collection of lists, each boasting subscribers with unique niche characteristics? Remember, addresses can be added to more than one list. 
2. Choose The Right Email Marketing Software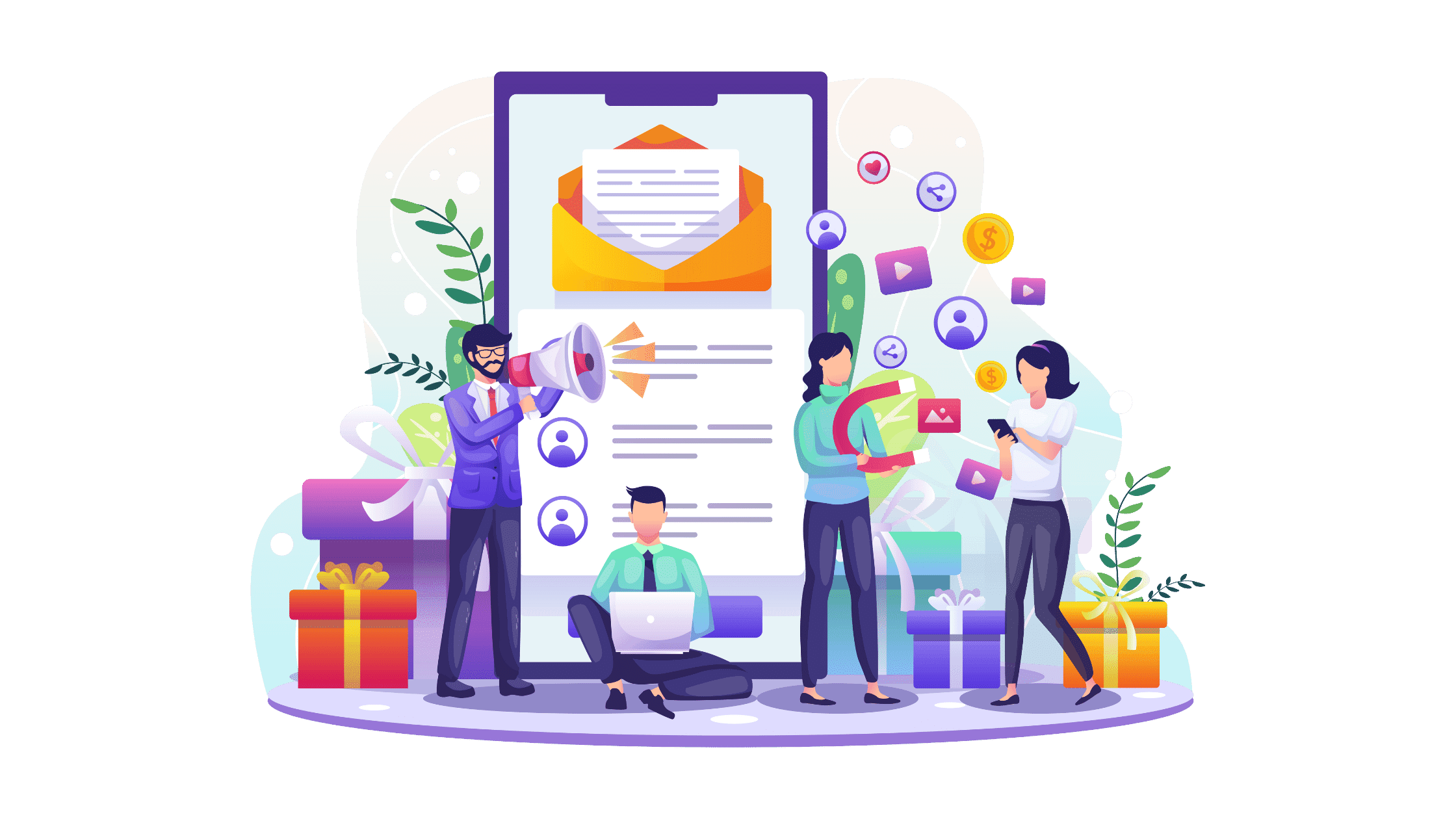 Choosing the right email marketing software is vital to ensure that your lists deliver on their objectives. 
Try to balance your budget and blogging needs, and look at each software option's core features and benefits. Not all email list tools were created equal, so be smart when choosing one, consider all your options and take the free trials before committing to anything.
3. Set Up Your Email List Collection Options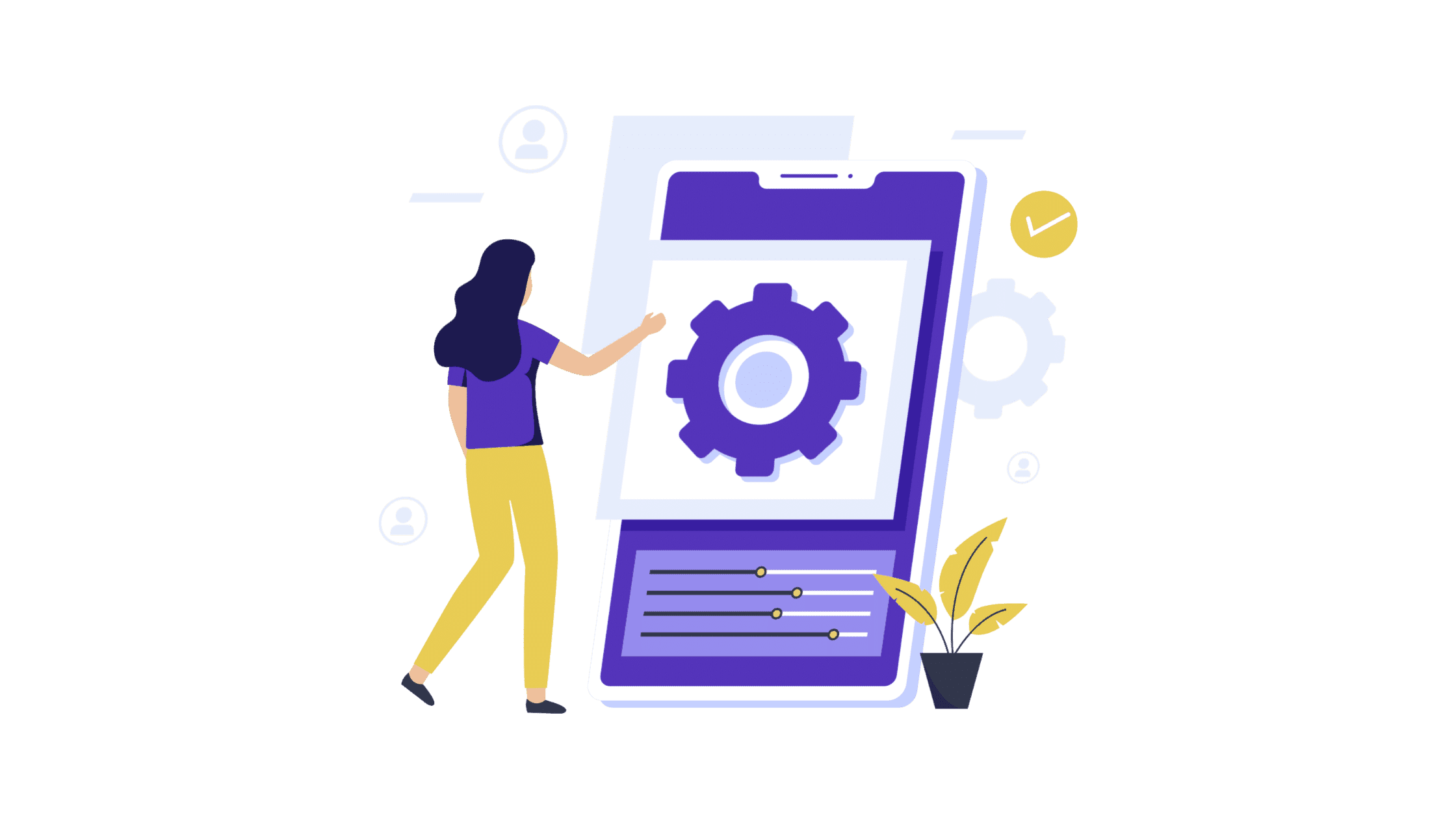 Next, it's time to start adding emails to your lists. Your email marketing tool will help you build workflows and create forms and pop-ups on your blog that give people the means to subscribe to your lists. 
There are many different options here, including standard landing page pop-ups, slide-in pop-ups, and more. Be strategic – place your forms and pop-ups where people can see them, which doesn't interfere with their on-site experience.
4. Offer Incentives and Subscription Options to Grow Your Lists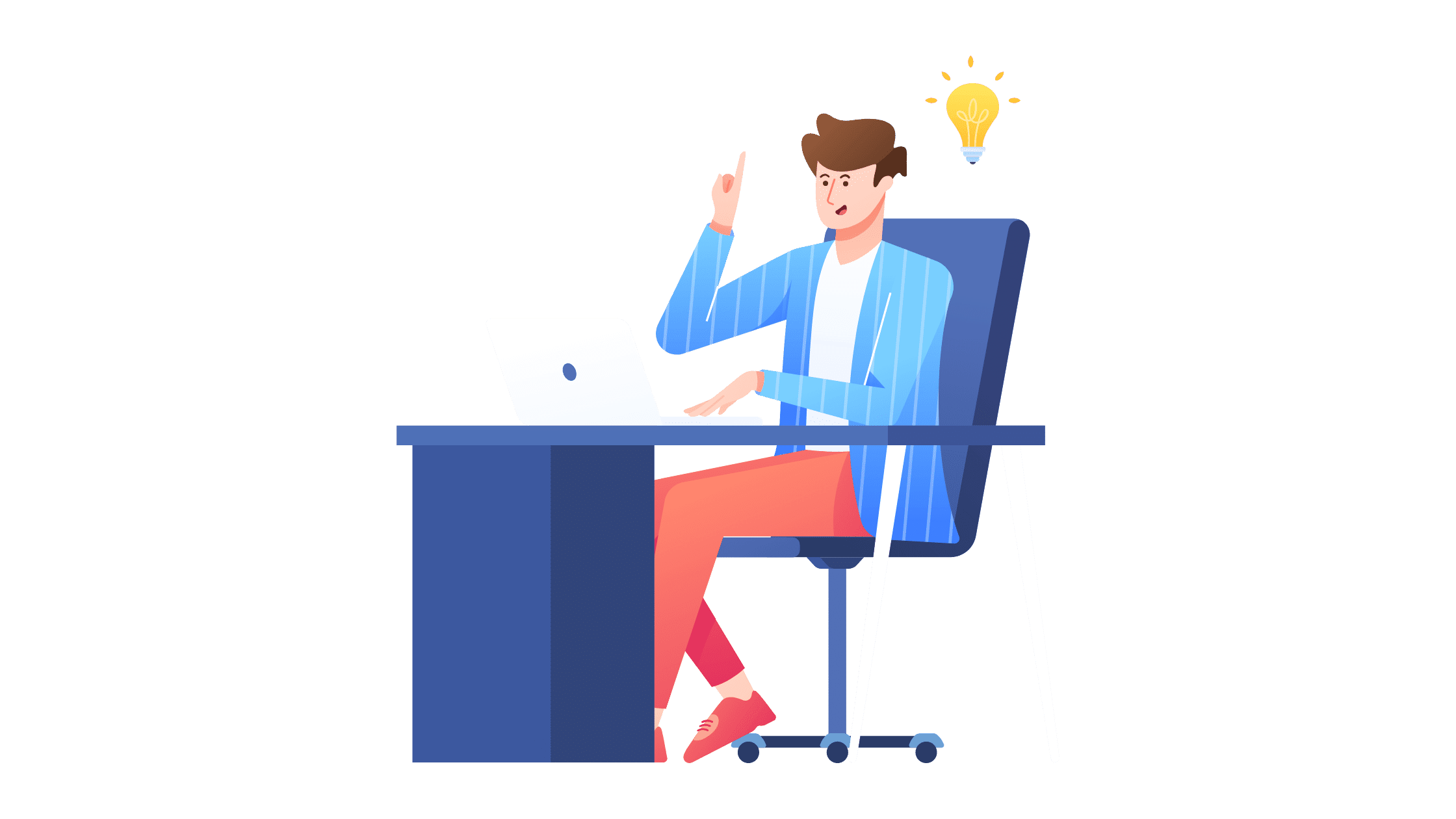 Once people can subscribe to your lists, you'll need to give them a reason to do so. There are many different methods for getting people to share their email addresses and agree to receive content from you. You can ask for them outright or use more persuasive measures to get them to share their contact information with your blog. 
Most blogs make it easy for people to send the blogger their emails address, with basic "subscribe" CTAs inviting people to enter their emails to receive updates from you. Other methods include:
Requesting email addresses in exchange for access to more content or your information by using pop-ups, CTAs, and website forms. 
Letting people 'opt-in' for a freebie or bonus by sharing their email with you. These can include free tools and resources (like calculators and templates), upgraded content (like premium publications), or even entries into promotional competitions you're running. 
Using social media (like Facebook groups) to connect people with your blog via email
Making use of paid ads to reach more people and land their emails
There are many different methods and techniques for getting people to share their emails with you as well as some tactics that bloggers use to boost their sign-up rates.
5.  Create High Value Content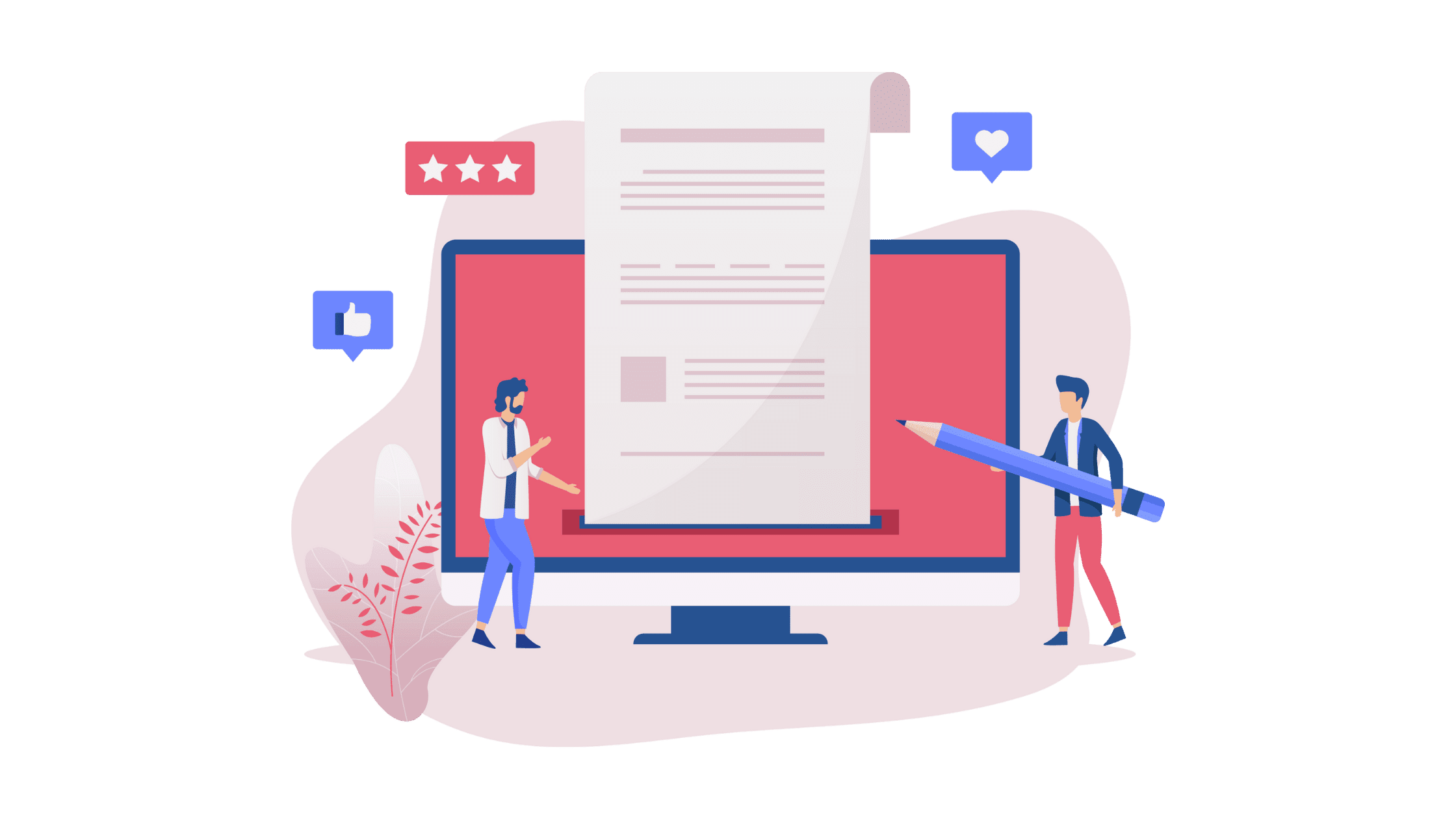 Successful email lists for blogs depend on people wanting to read what you send them. There's no point in building a great email list only to have your subscribers mark your content as spam and have every mail sent to the junk folder.
You must also give recipients the option to opt out or to ask you to stop sending them emails. This is good email marketing practice, and most software includes built-in buttons and features for letting you include these elements in your emails. 
The better your email content, the better your list will do. Open rates are critical to measuring your email list's success (shoot for 15 – 30%), and with more people reading what you send them, your stock is going to skyrocket in no time!
Ensure that your emails are worthy of your brand, reflect your blog and relate to your content. 
6. Be Consistent From the Get-Go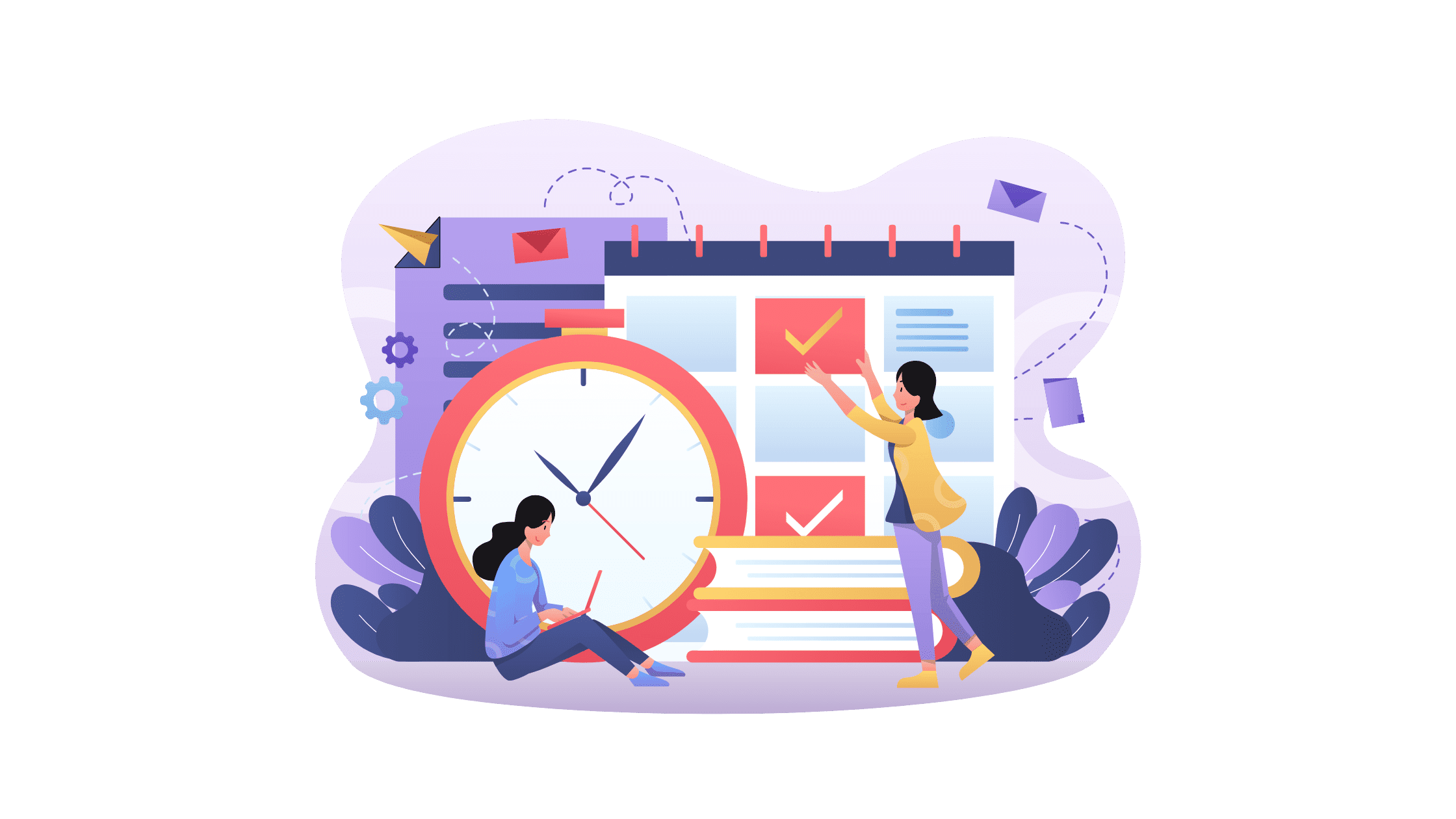 Email marketing software allows you to automate onboarding for new subscribers. This means that as soon as a new subscriber sends you their email address, you can have the software send them an email (or a series of emails), welcoming them to your list. 
Aside from the content they've signed up to receive, you can also share customized emails based on their unique characteristics. 
Remember to email your subscribers consistently. Whether you're sending weekly emails or only one per month, the goal here is to be consistent. Subscribers who receive regular, high-quality content at similar intervals are much more likely to engage than someone who gets emails from you at random. 
7. Keep Your Lists Up-to-Date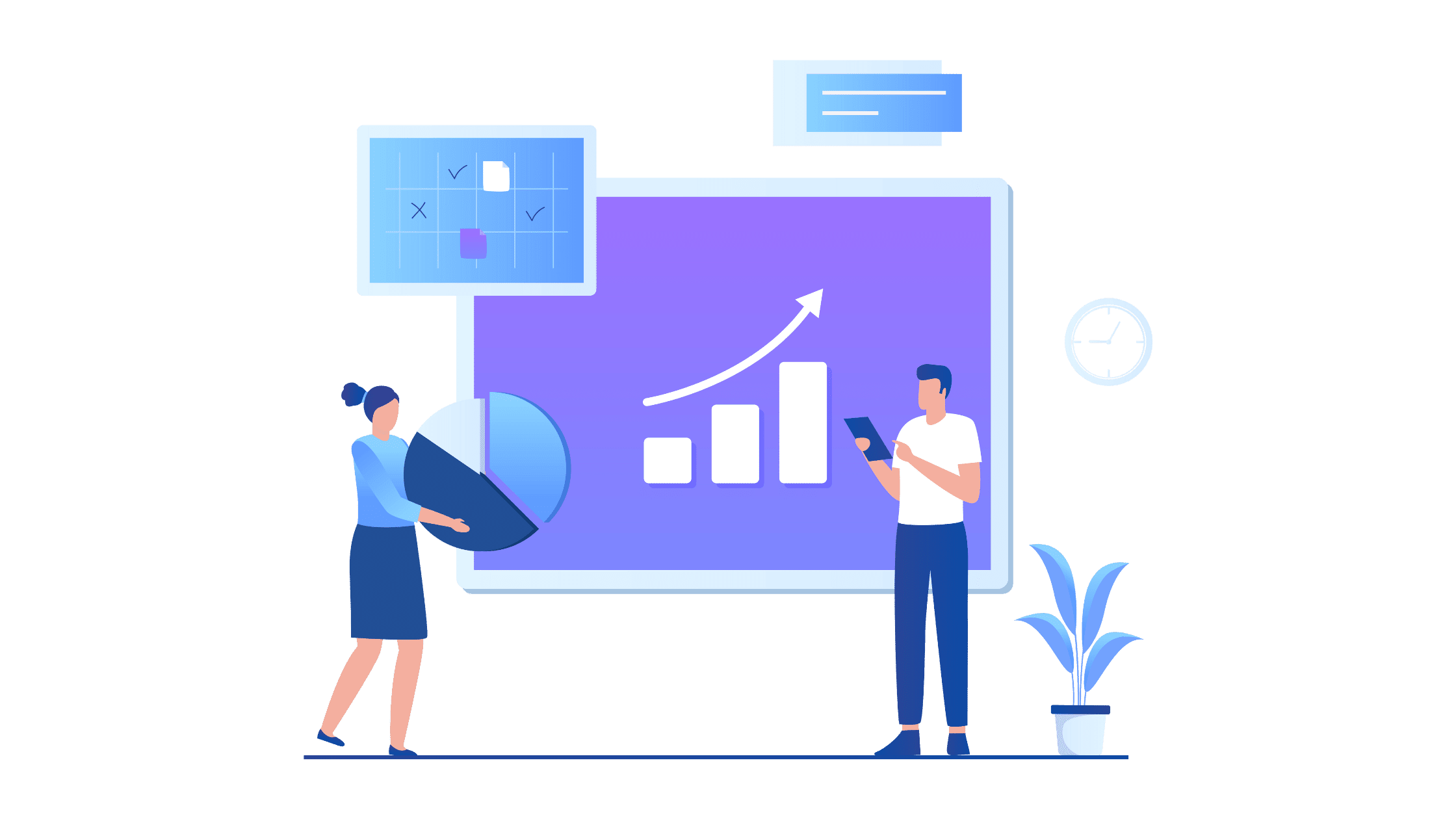 Finally, keep building your lists – the more subscribers, the better your ROI. Don't forget to audit and remove your non-existent or "cold" subscribers. Most email list tools will automatically detect fake email addresses and keep them off your lists, but some may get through, and others may stop working when those inboxes close. 
Give your lists a good refresh now and again to ensure they're in good shape. Remove unwanted subscribers and reward long-standing ones with the odd bonus. Keep track of your analytics and open rates, and consider purging subscribers who never open your emails (they're likely going to their spam folder). 
Best Email Marketing Tools for Bloggers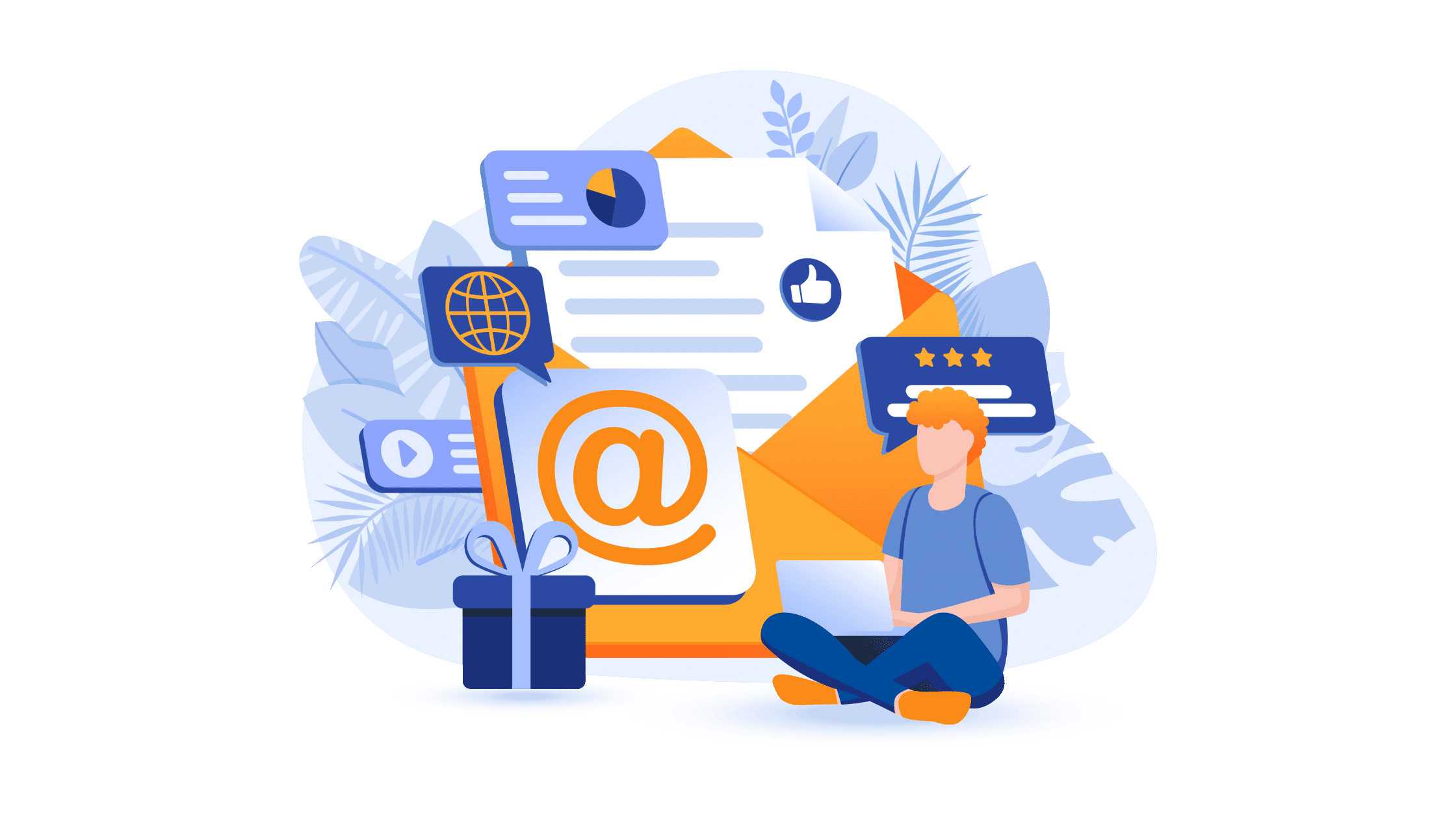 There's a little more behind how to build an email list for your blog than simply following the process – you'll need some help. Email marketing software and services are designed to make email marketing easy.
From providing templates and advanced scheduling and automation features to integrating with multiple 3rd-party tools, offering detailed analytics, allowing you to build tag-optimized lists, and running entire campaigns, email marketing software is a must.
Almost all of these services use variable pricing models based on the number of subscribers you want to add to your lists. Most offer a free version (capped at a specified number of subscribers) as well as free trials, ranging from 14 to 60 days, to test out paid options. As your subscriber count grows, so too will your monthly fee. 
We've selected some of the best email marketing software around. From free-to-use basic tools to paid, premium platforms, each program is different, but all of them are great at helping you to build email lists that work. 
ConvertKit – Best for Bloggers and Content Creators
ConvertKit is one of the most well-known email marketing platforms around. Designed to make list-building and sending emails easy, ConvertKit is a breeze to learn and gets the job done. A great starting point in your email marketing journey. 
Cost: Free (up to 1000 subscribers) & then from $25/month.
Why bloggers love it: ConvertKit is perfect for new bloggers and those unfamiliar with email marketing. It also offers pretty much everything you'll need to build lists with great automation sequences and unlimited landing pages. 
Mailchimp – Best for setting up lists fast
Mailchimp is another well-known email marketing tool that offers a broader range of email-related solutions without the features that some email list tools offer. The service provides a great selection of email templates to use and allows you to integrate with other tools you're using smoothly. 
Cost: Free (up to a generous 2,000 subscribers) & then from around $10/month, depending on your subscriber count.
Why bloggers love it: Mailchimp's free version is behind why they have so many users. However, once you start paying for the service, the tool provides quickfire email marketing solutions that will have you churning out great email content without much effort. 
Constant Contact – Best for bloggers looking for a rounded marketing platform
For people looking for a little more than an email marketing automation platform, Constant Contact takes things up a notch by providing a wider-ranging marketing solution that helps you to drive monetization strategies through email. Great for bloggers working in teams or with an established social media presence. 
Cost: Starting at $10/month (for up to 500 contacts)
Why bloggers love it: Serious bloggers looking to scale their business and level up their marketing efforts will enjoy Constant Contact's additional social media focus and expanded marketing campaign features. 
Drip – Best for eCommerce bloggers in need of automated lists
If you're a blogger who needs to give their eCommerce a boost, then Drip is the ideal email marketing software for you. eCommerce depends on successful promotions, and Drip provides the perfect tool for spreading the word about your eCommerce offerings. 
Cost: Free – forever! (Ok, for up to 100 subscribers, after which they automatically charge you).
Why bloggers love it: Drip offers bloggers a well-balanced email marketing tool that ranks as one of the best for automation – perfect if you need to drive eCommerce sales quickly and efficiently through your email marketing.
Email list-building allows bloggers to create an automated marketing machine that reaches a broad market and does a fantastic job at spreading the word about your blog. Figuring out how to build an email list for your blog can take some time. But, with top-notch software at your fingertips and some smart email strategies, your lists will be thriving in no time.
Email marketing software is designed to take the pain out of list-building. From drafting engaging email content to sending them to different lists and tracking what happens to them, without the tools they need, bloggers would spend most of their time dealing with their emails. 
While there's nothing stopping you from opening an Excel spreadsheet and painstakingly adding each new email address that comes your way or deleting those who opt out, there are countless email list tools out there to help you build and run your email marketing lists with efficiency and speed. 
What you send to the subscribers on these lists is up to you. But email lists for blogs form the foundation of all good email marketing, delivering promotional information, updates, news, content, and offers to whoever is on them.