How to Collect Emails From Your Facebook Group
Disclosure: Some of the links below are affiliate links, meaning that at no additional cost to you, I will receive a commission if you click through and make a purchase. For more information, read our full affiliate disclosure here.
Facebook groups can be an powerful way to share content, engage with your followers, and build your brand. They're also powerful tools for growing your email list. When running a group is part of your marketing strategy, getting email leads from your group is critical. This article covers 5 of the strategies that I've personally used to collect email addresses from my Facebook groups.
Learning how to collect emails from your Facebook group is essential if you want true "ownership" of your audience. Since Facebook regulates all interactions between you and your group members, cutting out Facebook allows you to develop a direct connection with your audience. This also reduces the risk that Facebook will make any algorithmic changes that interfere with running your group, or in a more extreme case, if Facebook bans your group altogether.
5 Methods for Collecting Emails From Your Facebook Group

1. Use Automated Software (Group Collector)

Group Collector allows users to automate new Facebook group member onboarding. More specifically, Group Collector allows you to collect emails from your Facebook group member answers, with just a single click.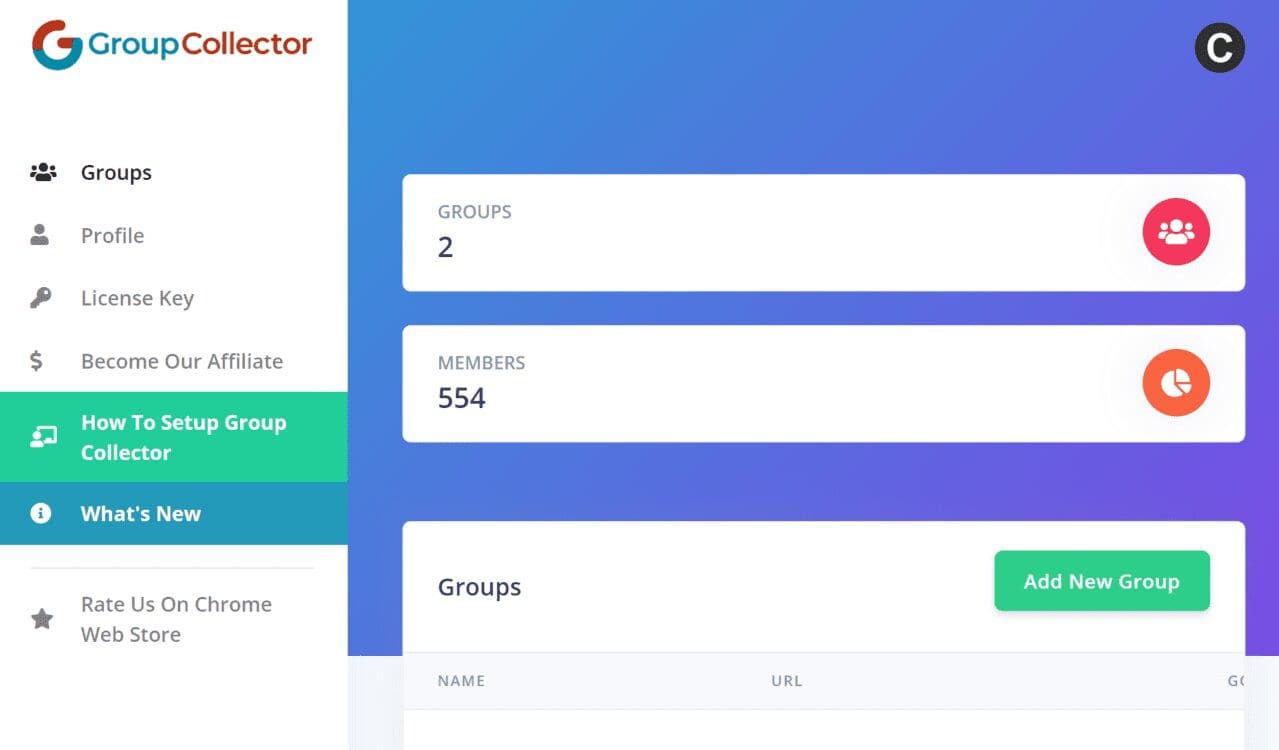 While this option is the most expensive, it is by far the most effective solution to extracting emails and archiving Facebook group member answers, that I have found.
Group Collector also offers several other Facebook group management tools that are a huge time saver:

As seen in the example below, I can extract all the member answers from my Facebook groups in seconds, including email addresses!

Just add a question requesting the user's email to the member questions section of your Facebook group.
Group Collector will automatically save and format this info in CSV spreadsheets or in Google Sheets. This allows you to turn the one time laborious task of sifting through, copying, and pasting emails that you glean from Facebook group members.
This is one of the best examples of a content marketing funnel that offers huge upside for creators, yet is user-friendly enough that anyone can use it!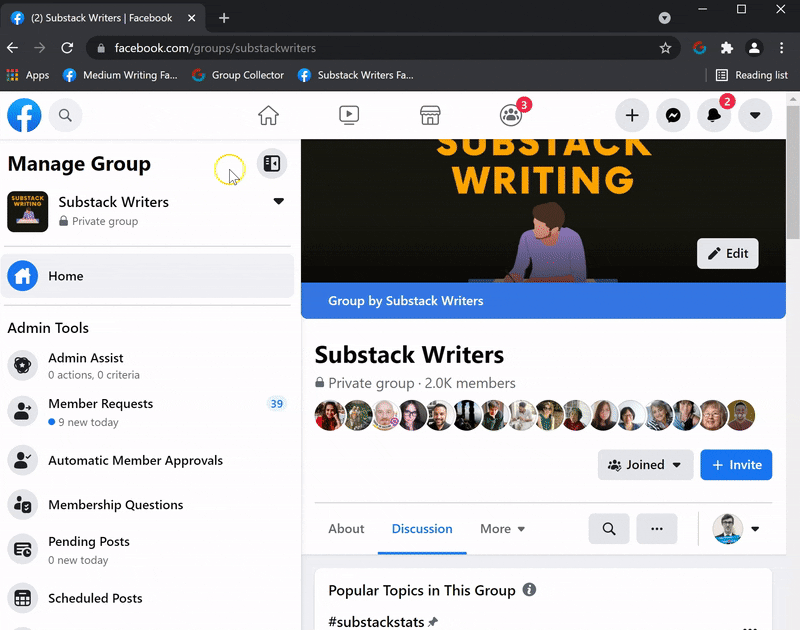 2. Manually Collect Emails from Facebook Group Member Questions
If you don't want to pay for automated software, like Group Collector, you can still manually collect email addresses from the Facebook group member questions.

Facebook allows group creators to ask potential members questions before they're accepted into their groups. You can ask people who want to join your group up to three questions, so make one of them a request for an email address in some way.
You can directly ask for an email as a requirement for group admission or your can offer up a freebie/lead magnet to entice users to provide their email.
For example, in my Facebook group Substack Writers, I offer new group members the chance to join my free Substack newsletter: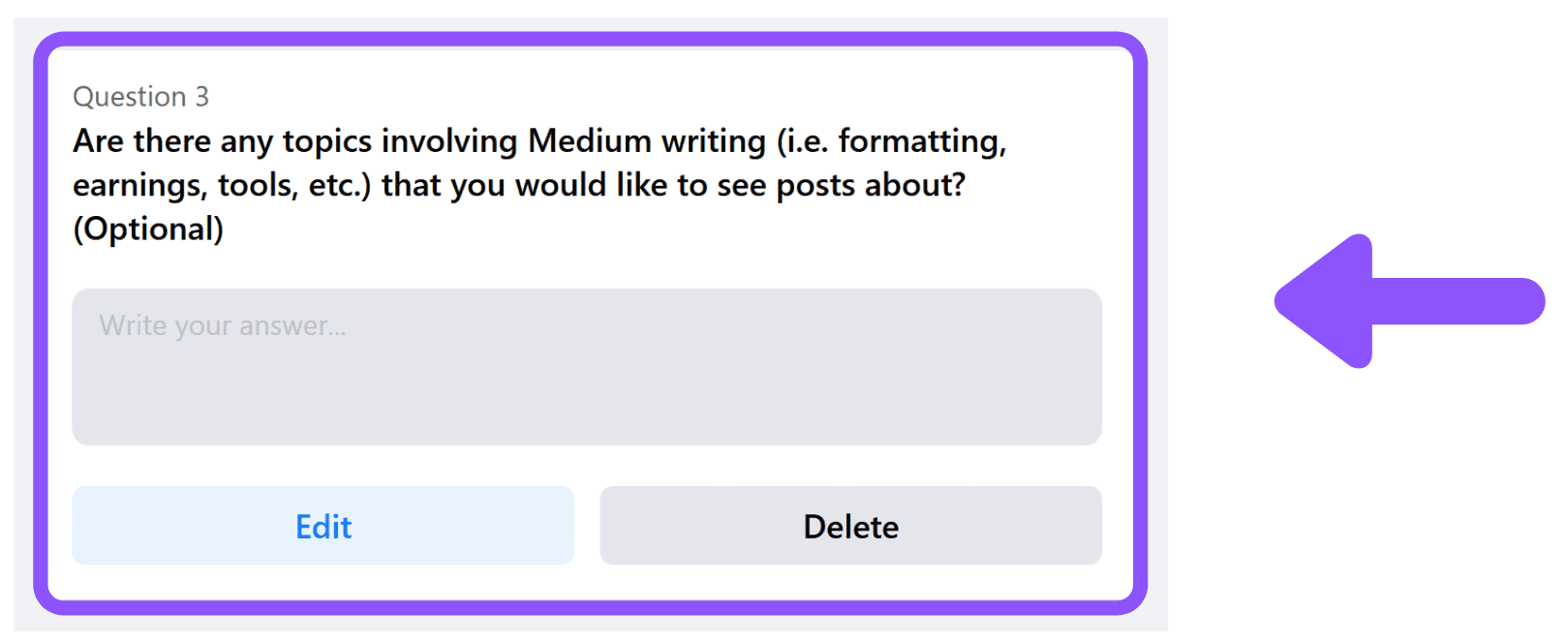 To set up questions for anyone requesting to join your group, open your group and click the More button in the top bar. Then select Edit Group Settings.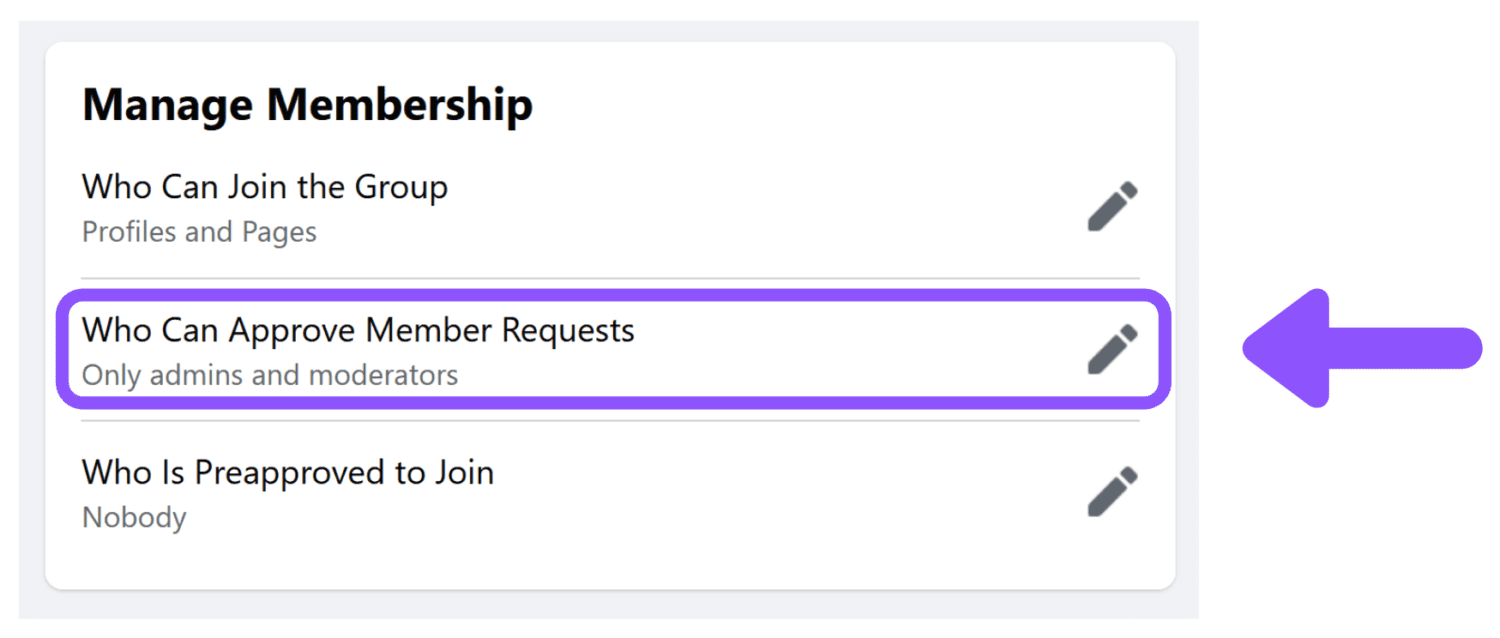 To collect emails, you need to make sure your group is closed. In the Change Group Privacy Setting area, select the Closed option and click Confirm.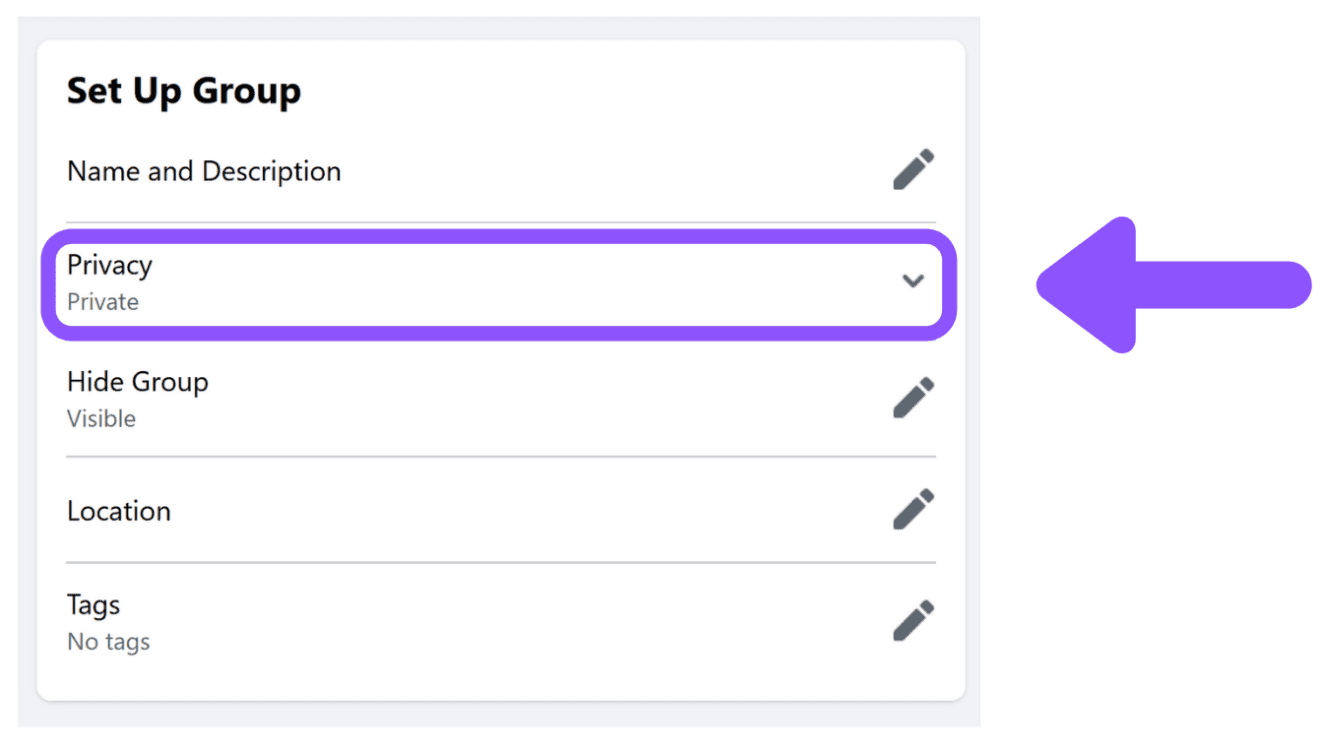 Some groups allow existing members to approve new requests to join the group. When you're collecting emails, only admins and moderators should approve new members. In the Membership Approval setting, make sure Only Admins and Moderators is selected.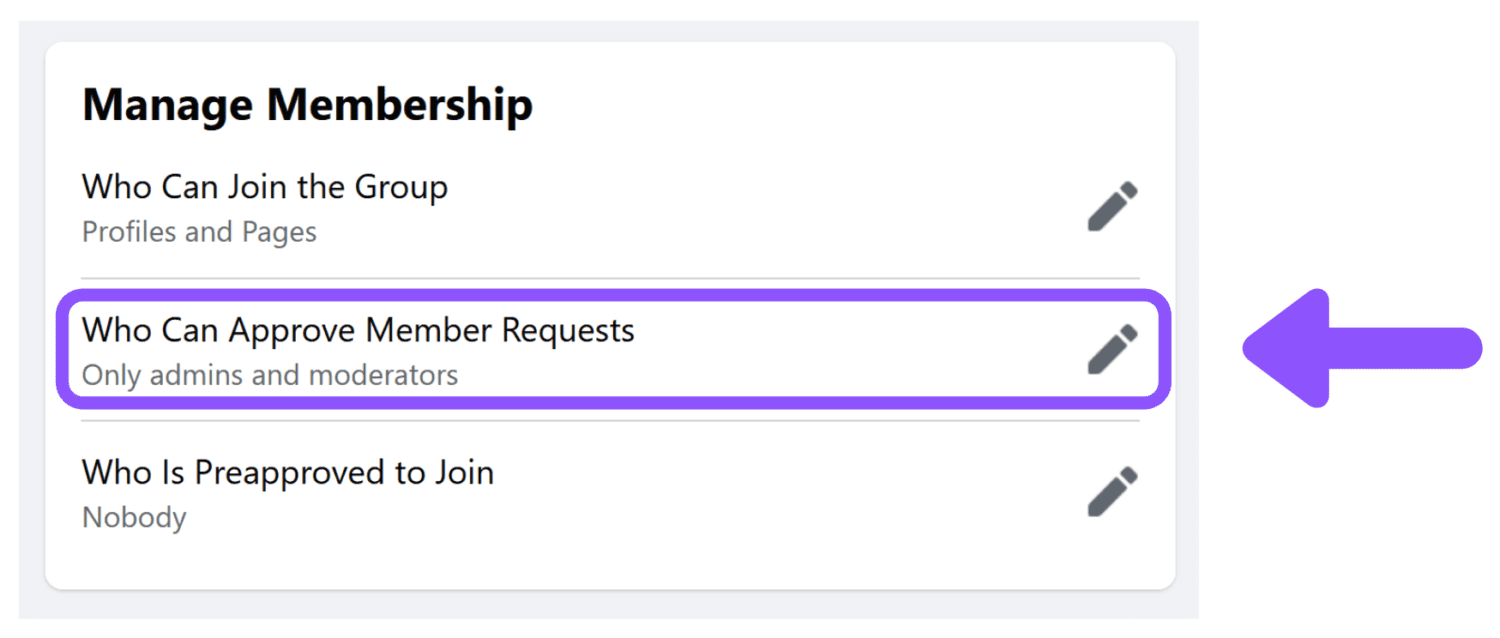 To set up the questions, go to the Membership Requests section and click the Ask Questions button.

3.
Post Links to a Lead Generation Page
In this straightforward tactic, you post something to your group that very clearly requires members to share an email address to opt in. For instance, people who are familiar with online offers for freebies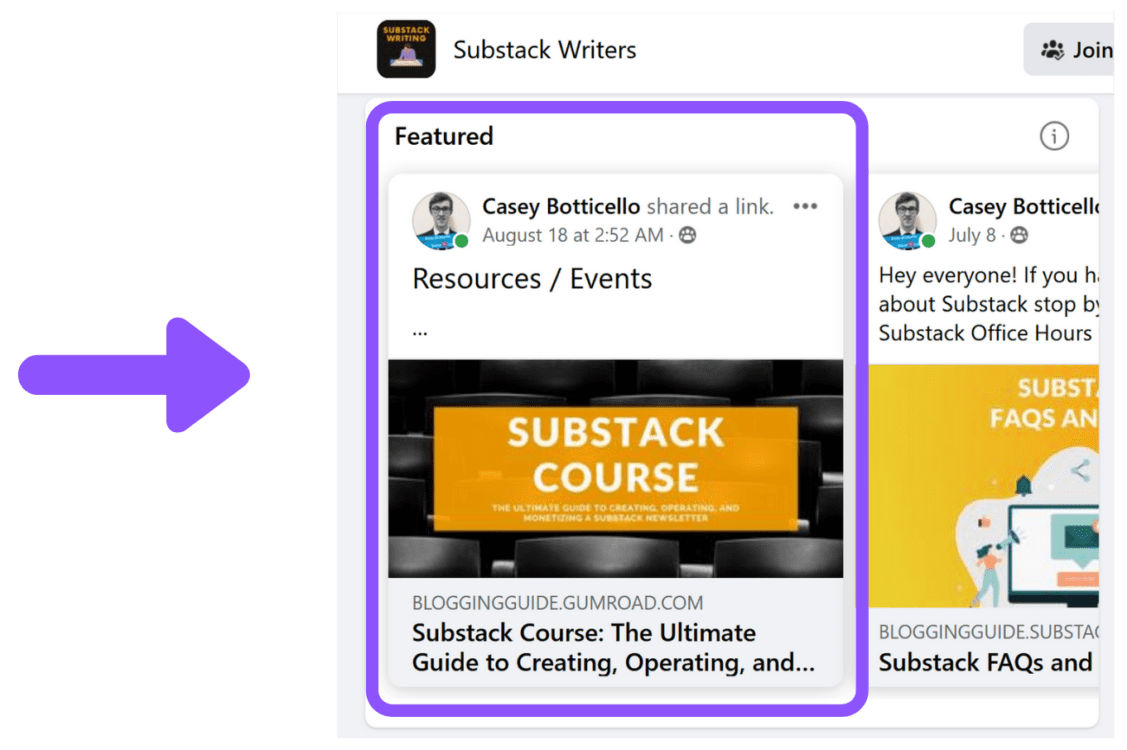 Although this method works well, group members are often hesitant to click overly salesy posts. To avoid this issue, try a slightly less direct approach: share a blog post, video, or other content that leads to an email opt-in . With this indirect approach, conversion rates are often much higher than a direct link in a group. Plus, members can share your content, which increases engagement.
4. Edit Facebook Group Cover Image

At the top of your group, you can display a banner that you can use as a lead-gathering billboard. For this tactic, you need to offer a lead magnet that makes sharing an email address worthwhile. Remember that simply offering something for free isn't enough because people know sharing an email exposes them to future promotions. Offer something truly valuable that your audience will want.
After you know what you'll offer and what the landing page will be, create a 1640 x 920 pixel cover image with a call to action. This image is like a big banner ad for your lead magnet. In the image, identify your group with your branding in addition to advertising your lead magnet. You can create this image with a tool like Canva (both free and paid options), and then download the image.
When you're ready to upload the image to your Facebook group, navigate to your group page, hover over the existing cover image, and click the Change Group Cover button in the upper right. Then click Upload Photo and select the photo you want to upload in the dialog box that appears. After you upload the image, drag it around until it's positioned perfectly.
Although you can't link your group cover image to your landing page, you can add a link in the image description. After you upload your image, click Add a Description.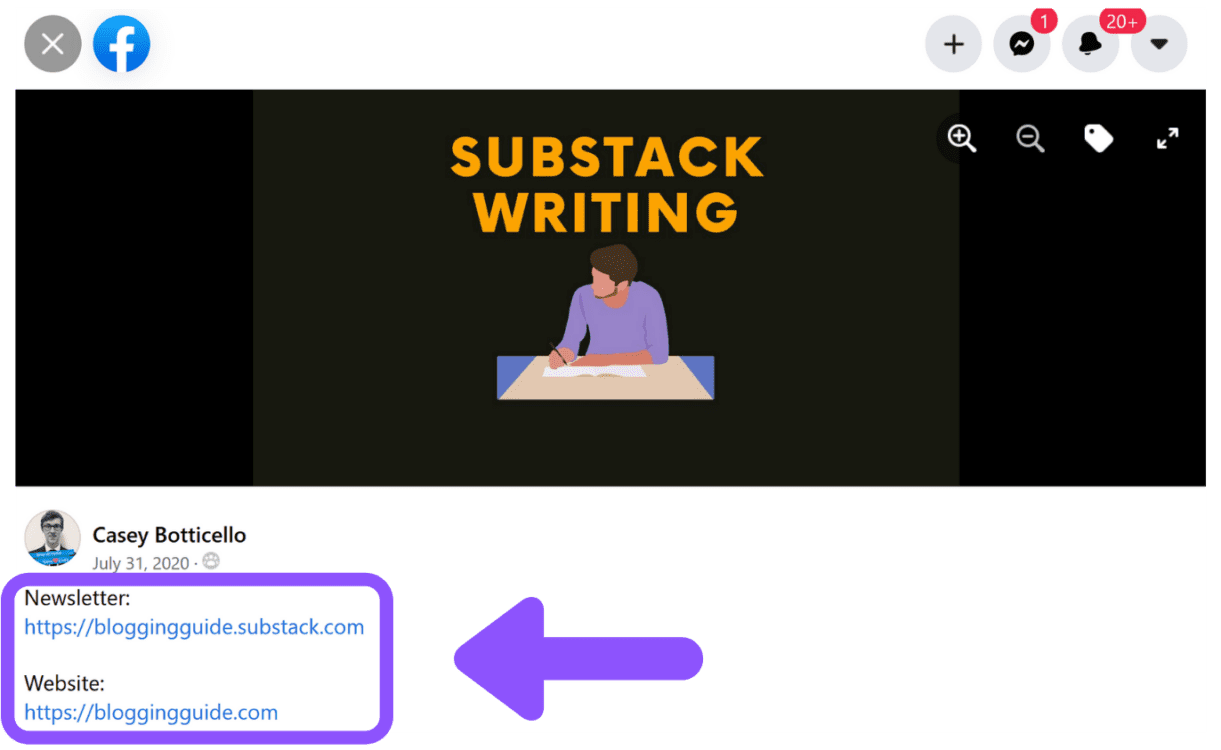 5.
Add a CTA in Your Facebook Group Description
The group description is another piece of Facebook group digital real estate that you can use to collect email addresses.
This space is also useful because you can insert multiple lead generating links: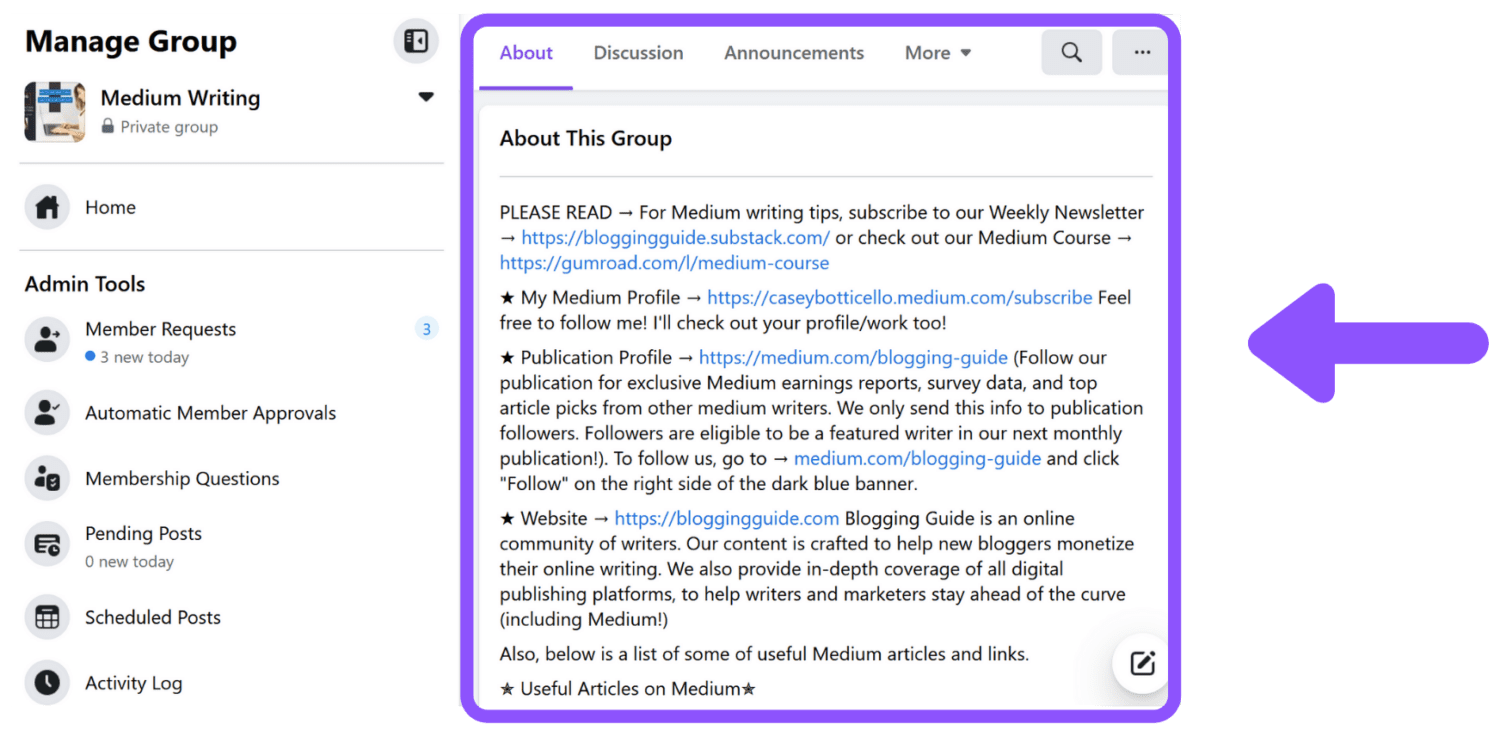 Although Facebook doesn't ban groups or accounts often, a more likely risk is that Facebook could throttle your group's organic reach. Many group owners (myself included) have noticed Facebook favoring paid traffic over groups' organic reach.
With these risks in mind, I suggest you plan your audience growth around the worst-case scenario and focus on growing something you own. When you collect email addresses from the members of your Facebook group, you are creating an email list that you own and can use on any other platform. This degree of email list portability allows Facebook group owners the chance to connect with readers directly, and is a very powerful marketing tool.