Who Pays Bloggers (How Do Bloggers Make Money)?
Disclosure: Some of the links below are affiliate links, meaning that at no additional cost to you, I will receive a commission if you click through and make a purchase. Read our full affiliate disclosure here.
How do bloggers make money exactly? And who pays them? Blog revenue can seem like a mystery to many people, and trying to figure it all out can get overwhelming. There's no HR department making these payments, and bloggers don't use agents or brokers to collect their revenue.
Understanding how bloggers get paid is vital to know where to focus your efforts when starting a blog or aiming to earn more. But knowing who pays bloggers will help you pick the revenue sources that will allow you to lock down a cash stream that keeps you smiling all the way to the bank.  
Figuring out how to get paid for blogging is the first step to starting a sustainable content empire. But where does the money come from, and who makes these payments?
Well, everywhere and everyone.
Bloggers can earn money from multiple blog revenue sources, through different channels, and at various times. Unlike 9-5 employees, who receive fixed wages and salaries, bloggers earn 24/7, with monetized blogs, passive blog income streams and cash payments delivering ever-increasing revenues.
We take a look at how the money flows from internet users, platforms, brands and companies to the bloggers themselves. We'll unpack how bloggers make money, how bloggers get paid, and how long it takes for the funds to reach them.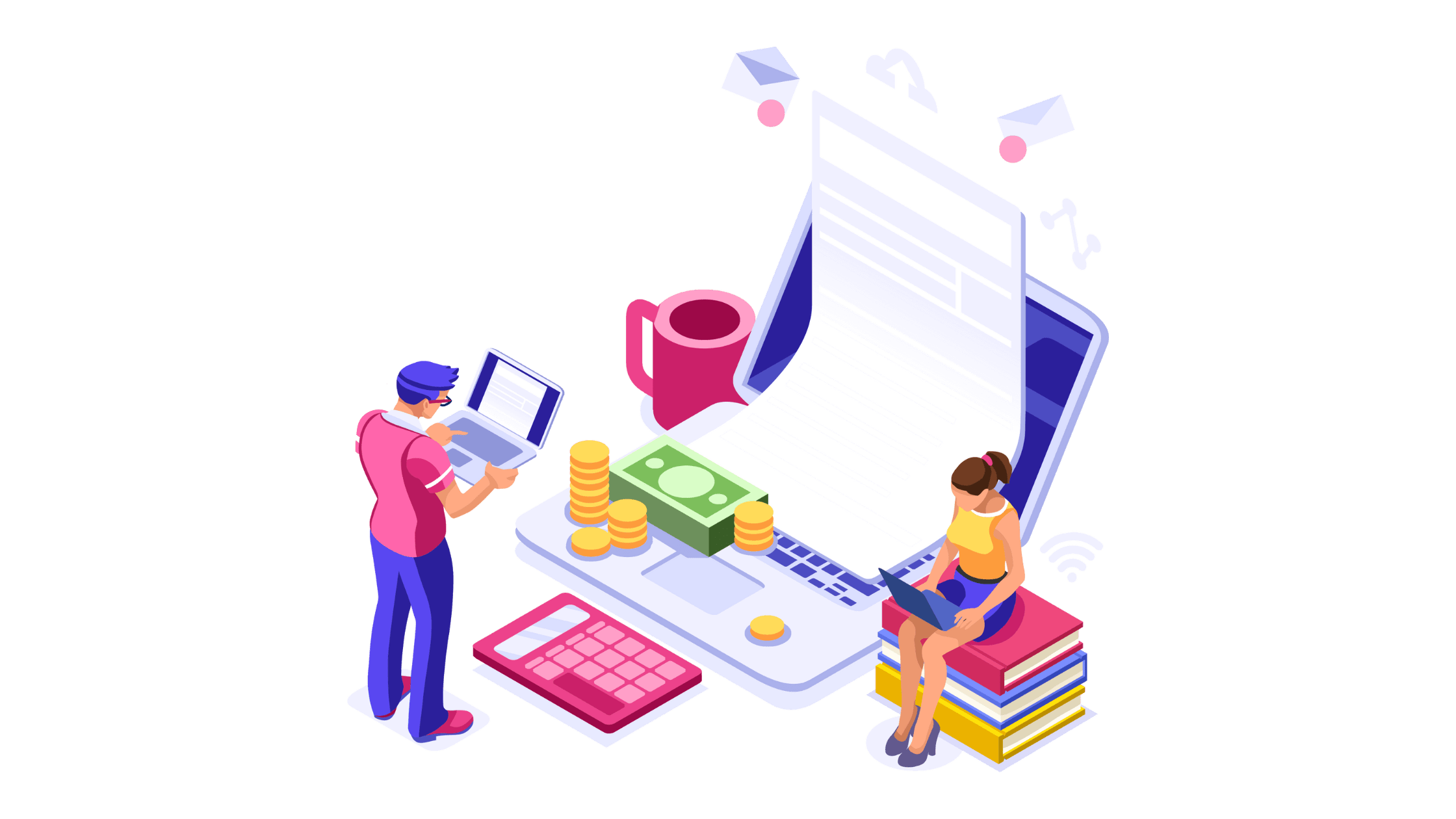 As passion, gig, and creator economy participants, bloggers are in the unique position of being spoiled for choice when it comes to monetization options. Bloggers double as online entrepreneurs, business owners, and freelancers, choosing which routes they want to follow to generate revenue.
But there's more to blogging than simply getting people to visit your website to read your blog. Bloggers can provide options for users to shop, follow referrals, click on ads or sign up for more content – and pay for it. Bloggers can also advertise on their websites, and many top bloggers get paid to mention brands and products in their posts, earning handsome profits for doing so.
How Much Money Are Bloggers Making?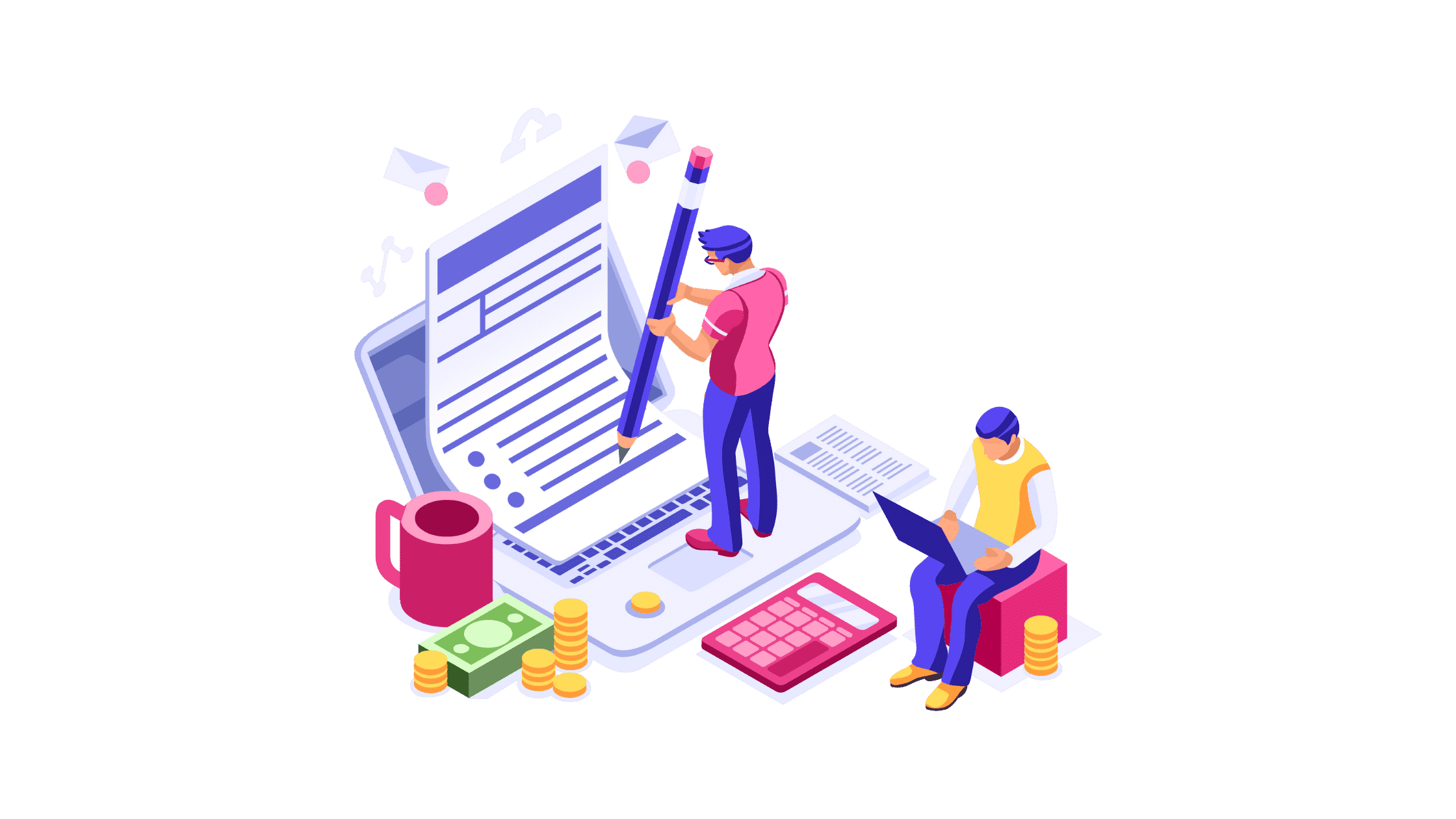 Bloggers are making good money online – very good money. Riding a wave of increased demand for quality content, innovative platforms and websites are making it easy for bloggers to reach out to cash-flush markets. This, plus the growing list of tools and integrations available to bloggers, means there's never been a better time to be blogging.
More and more bloggers are making it past the once-mythical 6-figure annual revenue mark. With brands quickly realizing the value that bloggers bring to the table and eCommerce emerging from a post-pandemic boom, content creators are enjoying healthy cashflows.
On average, bloggers can earn anywhere from $2,000 to $8,000 per month, depending on how they've monetized their blogs. Most bloggers choose to double down, employing two or more revenue options to maximize their earning potential.
While the majority of bloggers net under $500 each month for their efforts, a big chunk of the blogging world comprises part-time bloggers and side hustlers looking to supplement their existing income. 
Whether you're sitting pretty, earning over $100k per year from your blogs, or are looking for a little pocket money from your content, the revenue has to come from somewhere and understanding who pays bloggers matters.
How Long Does It Take to Get Paid Blogging?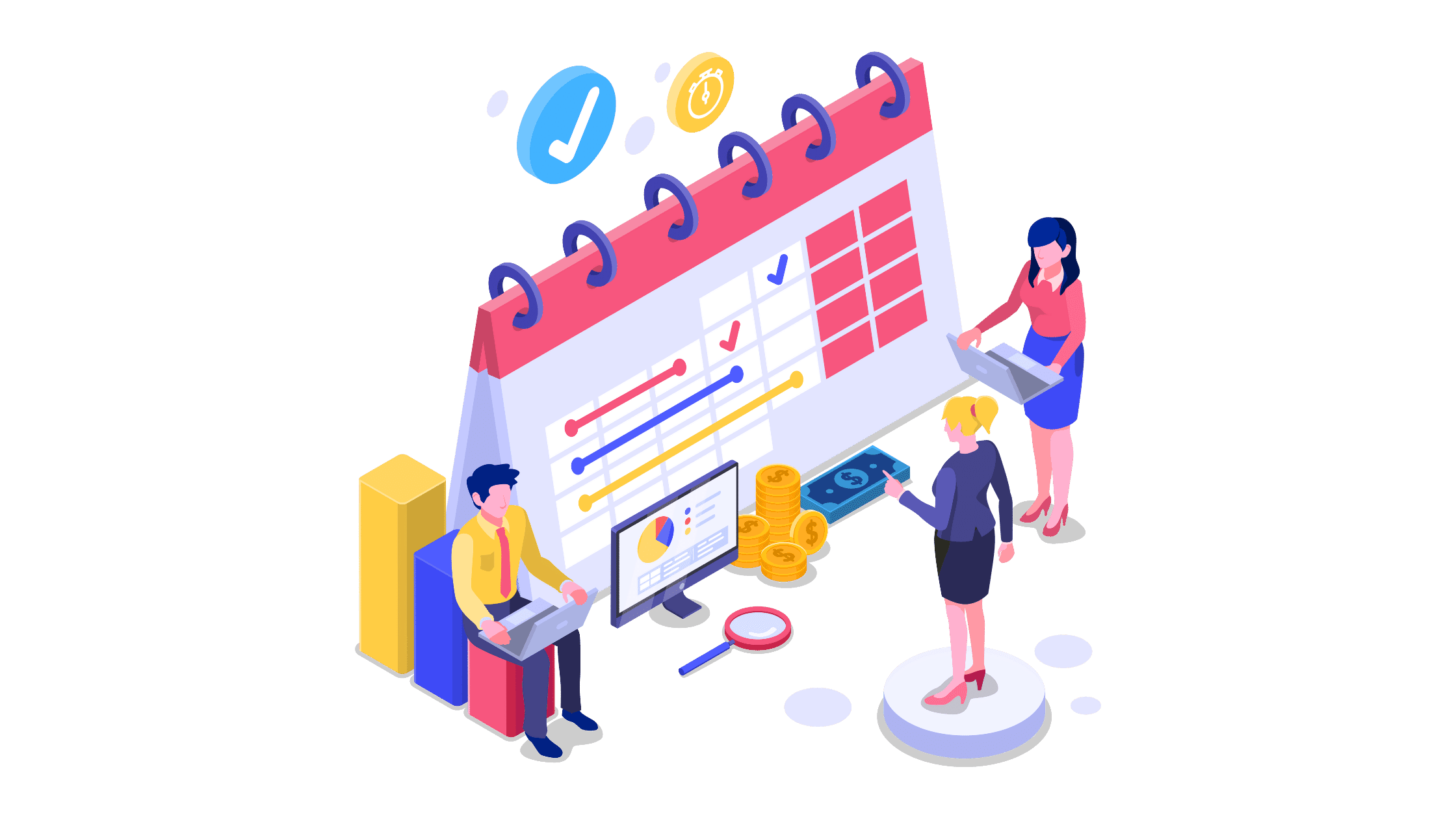 How long does it take to get paid blogging?
Turning your blog into a money-making machine takes time and effort. But once you've put in the hard yards and are seeing results, you'll need to wait a little longer before you can get your hands on the cash. 
Understanding how long you'll need to wait to get paid for blogging depends on:
1. Startup phase – The time you'll need to wait before your blog starts attracting enough traffic to earn you money. This includes monetization options that require you to meet a traffic benchmark before joining a program or those that take time before people are willing to spend money on your blog. Expect to wait anywhere from a month to up to a year. 
2. Waiting periods – These are the timeframes you have to wait out between the moment a transaction is concluded and the point you can access your money. This can also include the time taken to reach a minimum balance before you can transfer funds into your account. These periods can range between 7 and 30 or sometimes 60 days. 
For a more detailed look at how long you can expect to wait before you start to make money blogging, check out this article.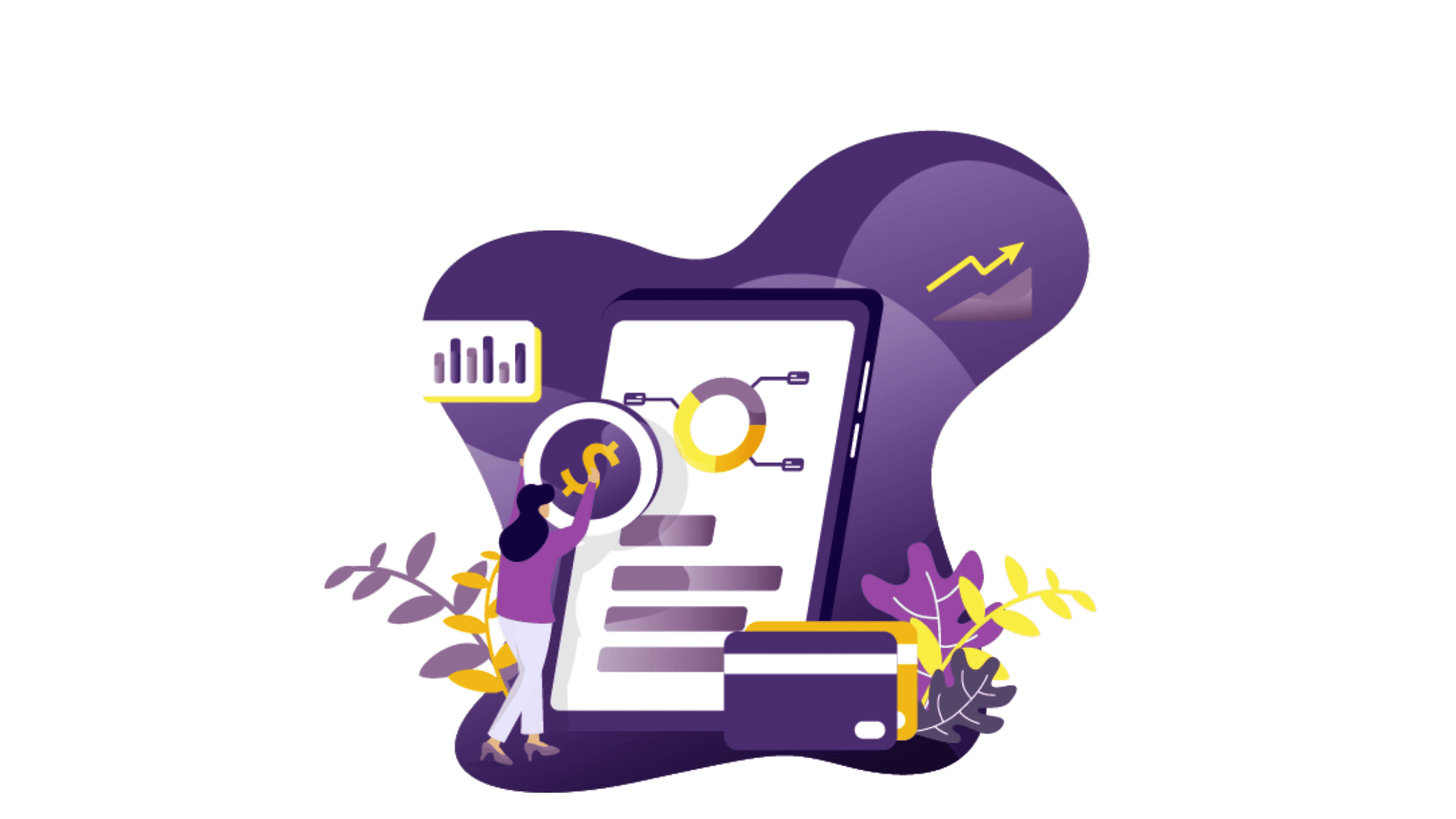 As we've already mentioned, bloggers can count on their myriad blog revenue sources. Sure, a blogger can put all their eggs into one basket, relying on a single source of blog income, but they're missing out on so much more.
Brands, customers, companies, shoppers, websites, readers, business clients and even other bloggers all contribute – in one way or another – to the billions of dollars that flow into the e-wallets and bank accounts of bloggers everywhere.
Bloggers, on the other hand, need to think about how they're going to make money, when they want to get paid and what they're looking to earn for their efforts.
We look at the different monetization methods available to bloggers and to which platforms and sites bloggers are turning, to get paid.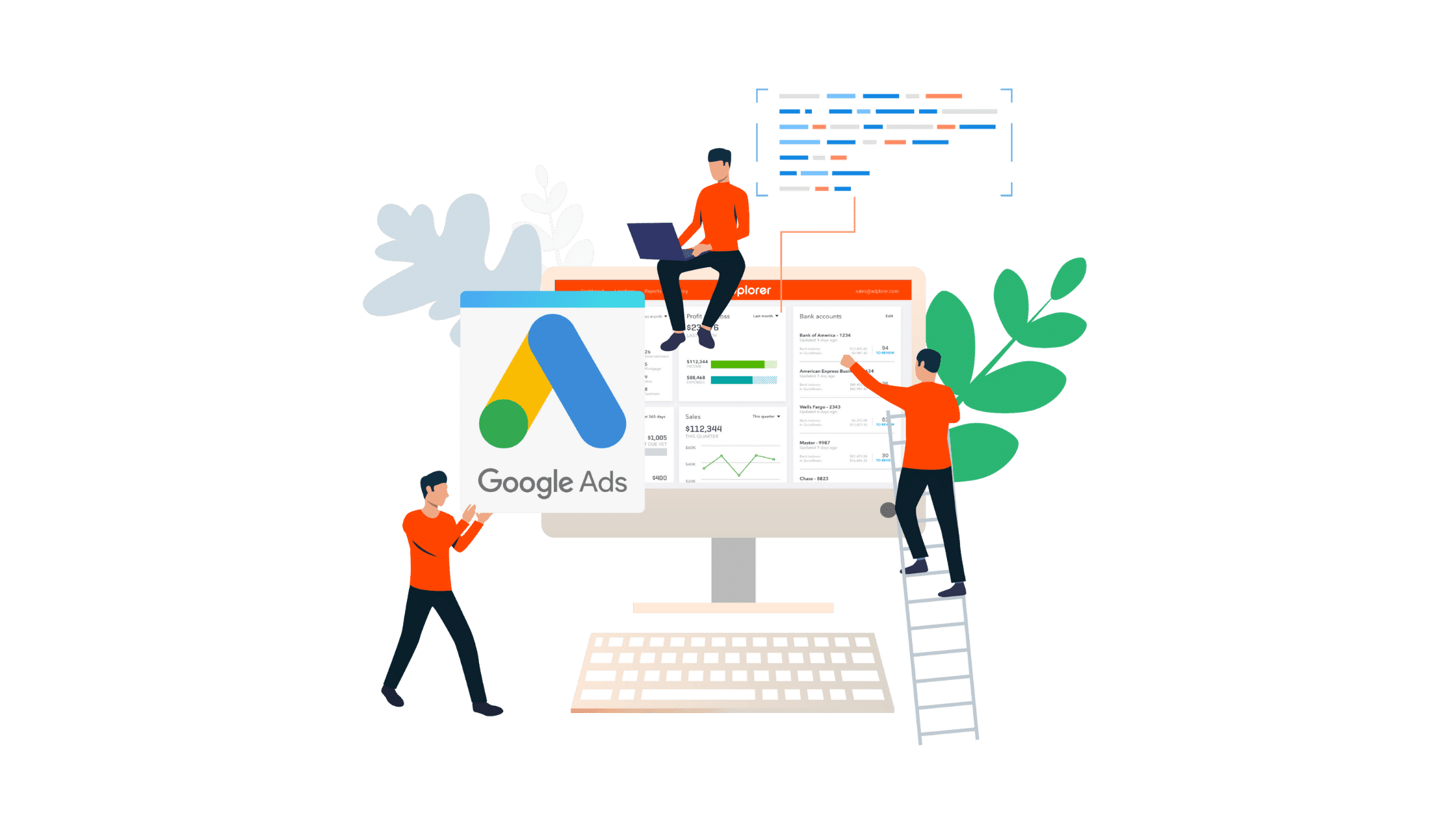 Display advertising is one of the oldest revenue options among bloggers. Ever since Google kicked things off in the late 90s by paying bloggers for putting ad content on their pages, bloggers have used this technique as their income bread and butter.
Ad networks act as the middleman or liaison between brands and companies looking to advertise online and the bloggers willing to 'rent' their blog real estate to them to do it. Bloggers simply apply to join a program, and the ad network identifies the most appropriate ad content to display.
Who? Ad networks pay bloggers directly.
Google's AdSense is one of the most well-known ad networks around, with Mediavine and AdThrive ranking as the top premium networks that pay bloggers impressive revenues. Some ad networks allow anyone to join, though payouts are low.
Others are premium networks, carefully selecting the right bloggers to connect with their brand clients and paying handsome RPMs for impressions and pageviews of the displayed ad content.
How? Brands and companies pay ad networks to advertise on blogs and websites.
Ad networks then pay bloggers based on how many views and page impressions their blogs, which contain these ads, receive. Bloggers don't need to worry about transacting or engaging with brands – everything is handled by the network. 
When? Some networks pay out immediately; others take time before you get paid.
Google's AdSense, for example, pays you monthly, while Mediavine pays 65 days (NET 65) after the end of the month that money was earned and AdThrive, 45 days later. Most networks can wire your money directly (for US users) while also offering to pay into your PayPal or Stripe accounts.
Revenue Potential: Low to high, long-term, and passive.
Earning money with your blog via display advertising is the first monetization step for most bloggers and one of the most popular. Depending on how well-trafficked your blog is, revenues can vary greatly.
Once you're up and running, though, cash flow can remain steady for years to come – provided your traffic does too. 
Take a look at this article on the most profitable ad networks for how bloggers get paid to advertise.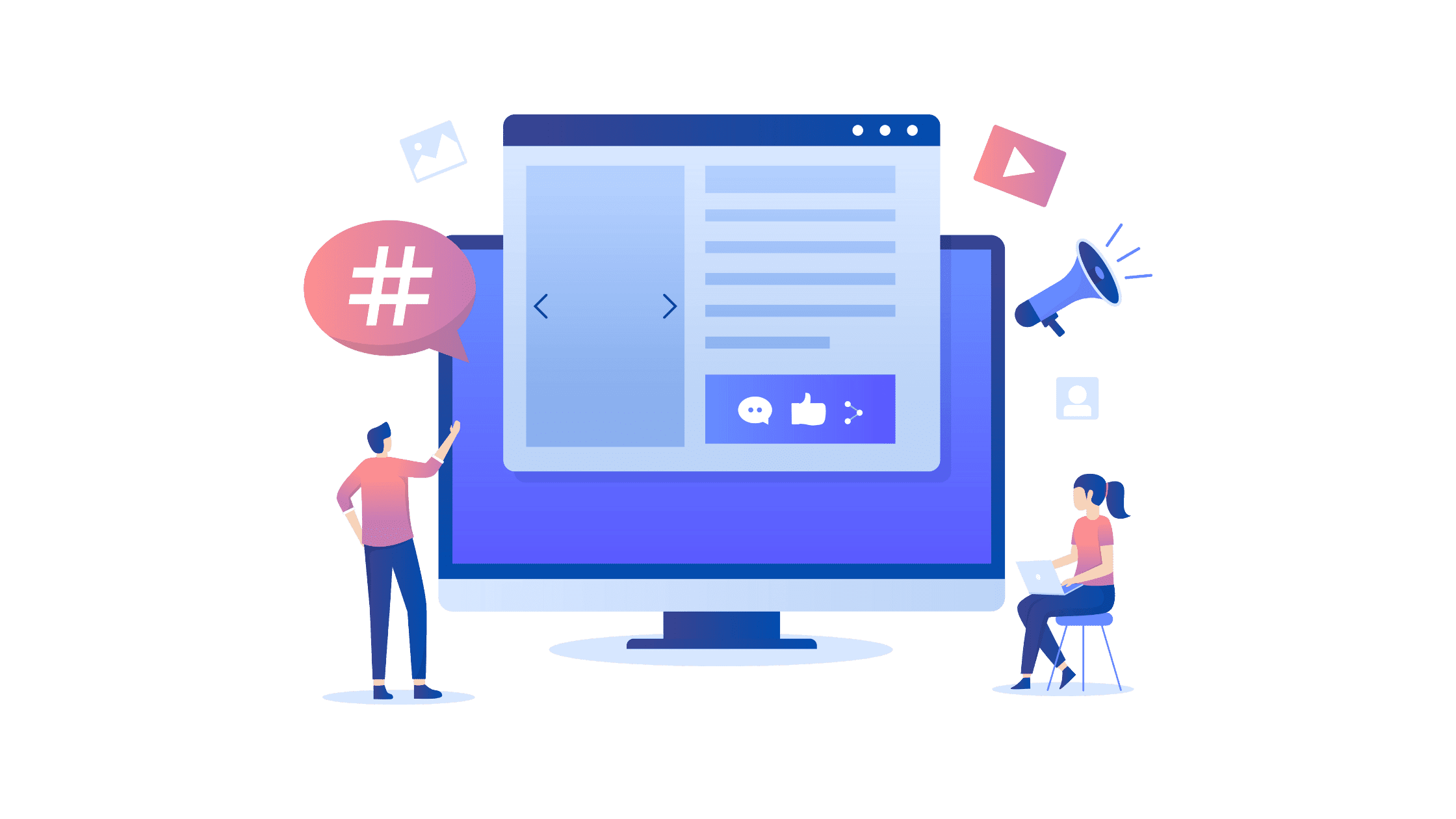 Bloggers looking to take advantage of the unique access they have to their loyal audiences are turning to affiliate marketing to monetize their influence and the trust that their readers have in them. 
Affiliate marketing programs pay bloggers for including links in their content that redirect people to their affiliate partners' websites (with the users' knowledge). Brands and companies hoping to tap into highly lucrative blogger niche markets pay royalties and commissions to bloggers every time one of their readers makes a purchase or takes a desired action as a result of the blogger's recommendation or via their affiliate link. 
Who? Affiliate marketing partner programs pay bloggers directly.
There are countless affiliate marketing programs available for bloggers across all niches and business sectors. Canva's affiliate marketing program is a popular option for bloggers in the creative niche, while Bluehost offers great commissions for new hosting customers, and HubSpot pays well for customer referrals. 
How? Brands and corporations pay bloggers commissions and royalties.
Bloggers apply to join an affiliate program and are given a unique affiliate code or link to use in their content. When readers click on the link, cookies (running for 30, 60 or up to 90 days) track their actions, crediting a blogger with a sale or signup and paying them a commission. 
When? Often monthly, but some programs require a minimum balance first.
Most affiliate programs offer very flexible payment terms. PayPal and e-transfer options are popular, and most programs have a NET 30 payment period to tally the previous month's sales. 
Income Potential: High, medium-term, and active.
Affiliate marketing is one of the most profitable options for bloggers looking to make money blogging. Some programs, like Amazon Affiliates, pay low commissions (2% – 7%), but their enormous market means many more sales. Others pay higher rates and handsome cash royalties.
Canva, for example, pays $36 for each new Canva Pro subscription (←that's an affiliate link, by the way) using a unique referral link, while Envato Market offers partners up to a juicy 30% on affiliate sales. 
Check out this comprehensive list of the best affiliate programs for bloggers.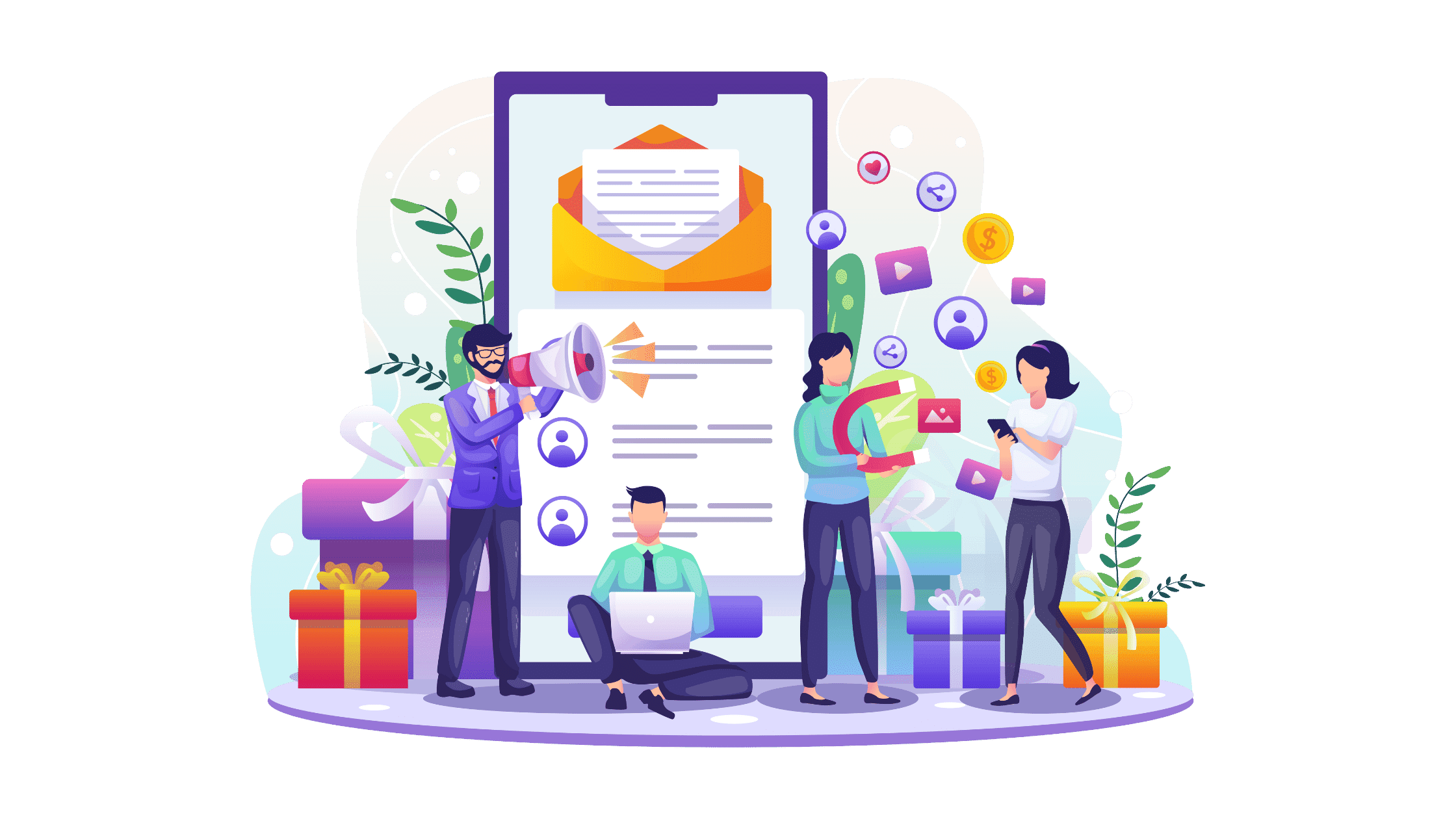 Bloggers who already boast a loyal following can cash in on demand for their premium content by using their email lists to offer paid subscriptions and memberships to their audiences. 
By offering email recipients an option to sign up for subscriptions and memberships that grant them access, bloggers can charge people fees in exchange for exclusive access to high-level periodic content like newsletters, reports, papers and curated collections. 
Who? Subscribers pay the blogger via a subscription platform or service.
Substack, Medium, and Patreon are but three top subscription services available to bloggers looking to monetize their premier content. Simply take your email lists and integrate with these services, offering great deals and hard-to-ignore offers. 
How? Bloggers can charge monthly fees or once-off signups.
From paid newsletters (which are booming right now) to memberships granting readers access to curated content libraries containing high-worth publications and resources, email lists have never been more a more valuable avenue for how bloggers get paid. Users pay directly for access. 
When? Revenue is earned monthly or via once-off membership payments.
Bloggers can ask for monthly, pay-per-read or one-time membership payments before granting users access. Income can be withdrawn immediately at the blogger's discretion. Automated payments to accounts are common. 
Earnings Potential: Very high, medium to long-term, and passive.
Email lists are easy to build, and once they're big enough, represent a high-value marketing resource. Subscriptions require weekly or monthly publications, but if you've got a vast content library, it can make for a healthy passive blog income opportunity.
Click here for a list of the top paid newsletter platforms and here to learn more about the potential of Substack. 
4. eCommerce: Selling Products, Courses, & Services
Although online shopping has been around for a while, the retail form is in healthy shape. Bloggers are using their talents to promote, sell and earn. 
They're are cashing in on steady online sales with eCommerce blog integrations, and setting up online stores is now as easy as ever. Whether dropshipping, pitching your own customized merchandise or selling digital content via an online marketplace or platform, eCommerce is hugely popular among bloggers. 
Who? Buyers pay bloggers directly. 
Bloggers can use various platforms, marketplaces, and integrations to create, list, and sell their content or services. Gumroad is ground zero for all things digital, while Amazon KDP lets bloggers market and sell their eBooks to a massive market.
Platforms like BigCommerce and Shopify are ideal for moving physical products, while others like Coursera allow you to create and sell online courses.
How? Buyers pay the listed purchase price, and the platform takes a cut. 
Buyers can browse and buy the items listed by bloggers. Platforms usually take a percentage of each sale, and most will handle all your marketing and shipping needs for you.
When? Payment options vary from platform to platform, but most are very flexible.
Earning money from opening an online store, joining a digital marketplace or via your in-blog eCommerce module comes with different terms and conditions. Some allow immediate access to your revenues, others have NET+ rules, and many require a minimum balance before withdrawing. Integrations with most payment platforms are widespread. 
Revenue Potential: High, short to medium term, and a blend of active & passive.
eCommerce can be scaled into a one of the highest potential blog revenue sources around when combined with compelling content. But you'll need to put in the hard yards if you're striving to build a sustainable eCommerce business over the long term. 
This article on the best eCommerce platforms for bloggers is a great starting point.
5. Freelance and Sponsored Content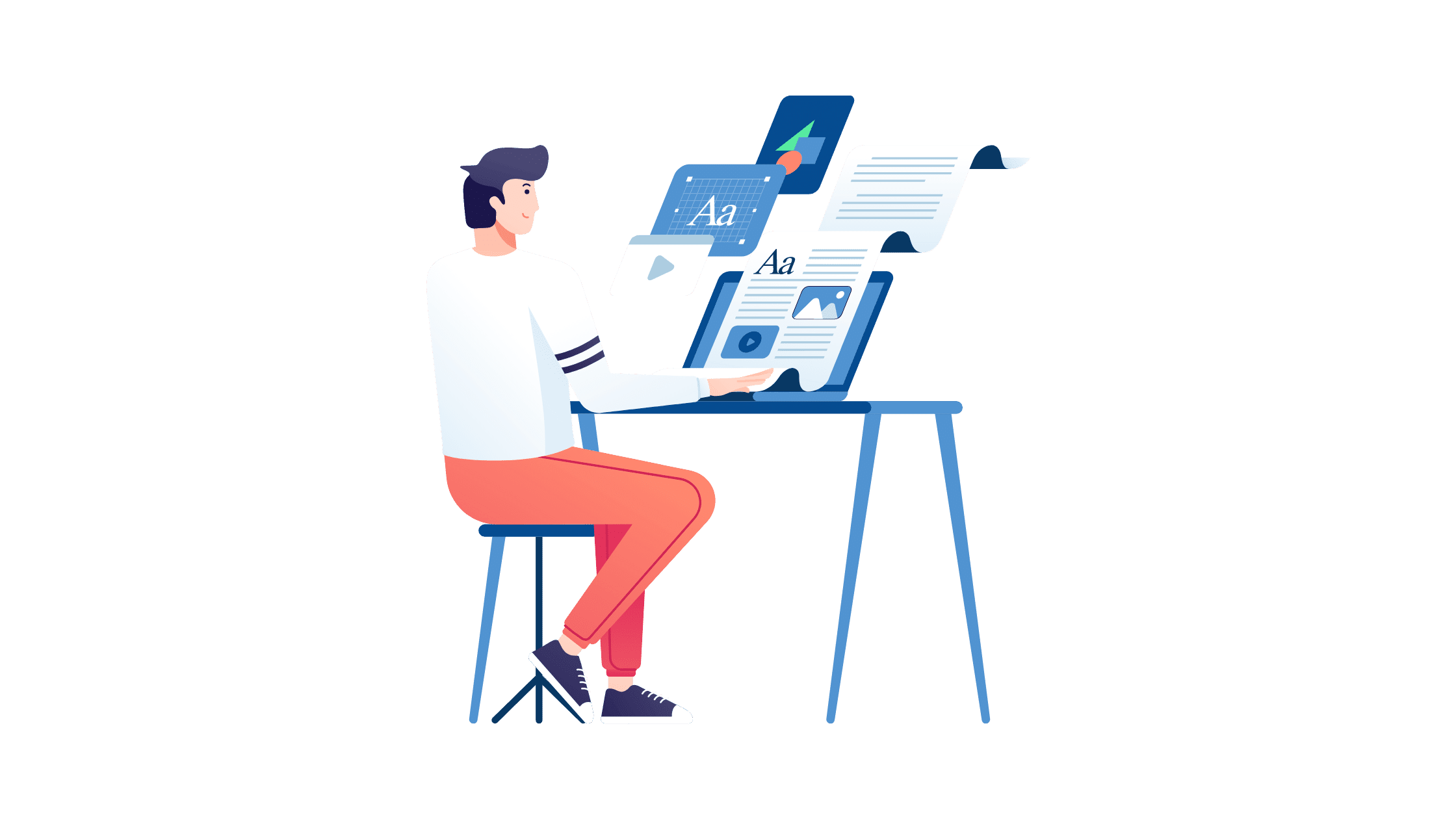 Many bloggers started out as simple freelancers. But as soon as they realized the potential of starting their own blog, they kicked one off. Once their blog was thriving, they were able to attract the interest of brands looking to pay bloggers to write for them. 
Freelancing and sponsored posts are very similar but work for very different bloggers. Freelance bloggers can ghostwrite, guest post and sell their content to the highest bidder, while sponsored bloggers get paid to write posts geared towards a brand or company. Either way, how bloggers get paid to blog this way is rewarding and effective. 
Who? Clients, brands and companies pay bloggers directly.
Bloggers can reach out to clients to offer their services or wait for someone to approach them instead. Freelancers usually need to provide a portfolio of their work to prove they're capable, while bloggers with access to large, unique niches are highly regarded by sponsors.  
How? Clients negotiate a rate or make an offer to the blogger.
Freelance bloggers can charge per word, per hour or per piece of content, while sponsored blog post fees are negotiated beforehand. Bloggers get paid directly, either before or after writing a post, and payment options are unlimited. 
When? Bloggers are paid directly (sponsored posts) or via a freelancing platform.
If a freelance blogger uses a platform like Fiverr, there is a NET 7-14 waiting period, plus a 20% commission take. Sponsored posts are usually paid directly to the blogger via wire transfer or through a platform like PayPal. 
Income Potential: Low to high, short to medium term, and active.
Freelancing can be unforgiving, especially if you're just starting out. But freelance blogging is a great way to build up a portfolio, learn the ropes and earn extra revenue at the same time. Sponsored posts live at the other end of the spectrum. If you've got a massive following or exclusive access to a high-value niche market, brands will pay well for you to promote their content for them. 
Here's an overview of what it takes to be a freelance blogger, and if you've got what it takes, this guide will tell you how to land a lucrative blog sponsor. 
Blogging was once seen as an unstable income choice, owing mainly to a lack of accessible platforms to facilitate transactions between bloggers, limited payment tools and integrations, and slow demand. Luckily, many of those obstacles have been removed, with the methods for how bloggers get paid evolving and bloggers enjoying the benefit of accessing stable cash-flow anytime, anywhere. 
However, competition is increasing. Already there are over 50 million self-identifying content creators in the US alone. Add to this a more complex market and a need for bloggers to produce consistently high-quality content at increasing rates, and it becomes clear that bloggers need a good grasp of the income-earning opportunities available to them arising from various blog revenue sources.
So, who pays bloggers, then?
Everyone that reads blogs, sees ads, makes purchases online, signs up for something or enjoys a branded post contributes, in one way or another, to the multi-billion-dollar blogging revenue pool. 
Bloggers just need to find the right option for them to reach it.