Best eCommerce Platforms for Bloggers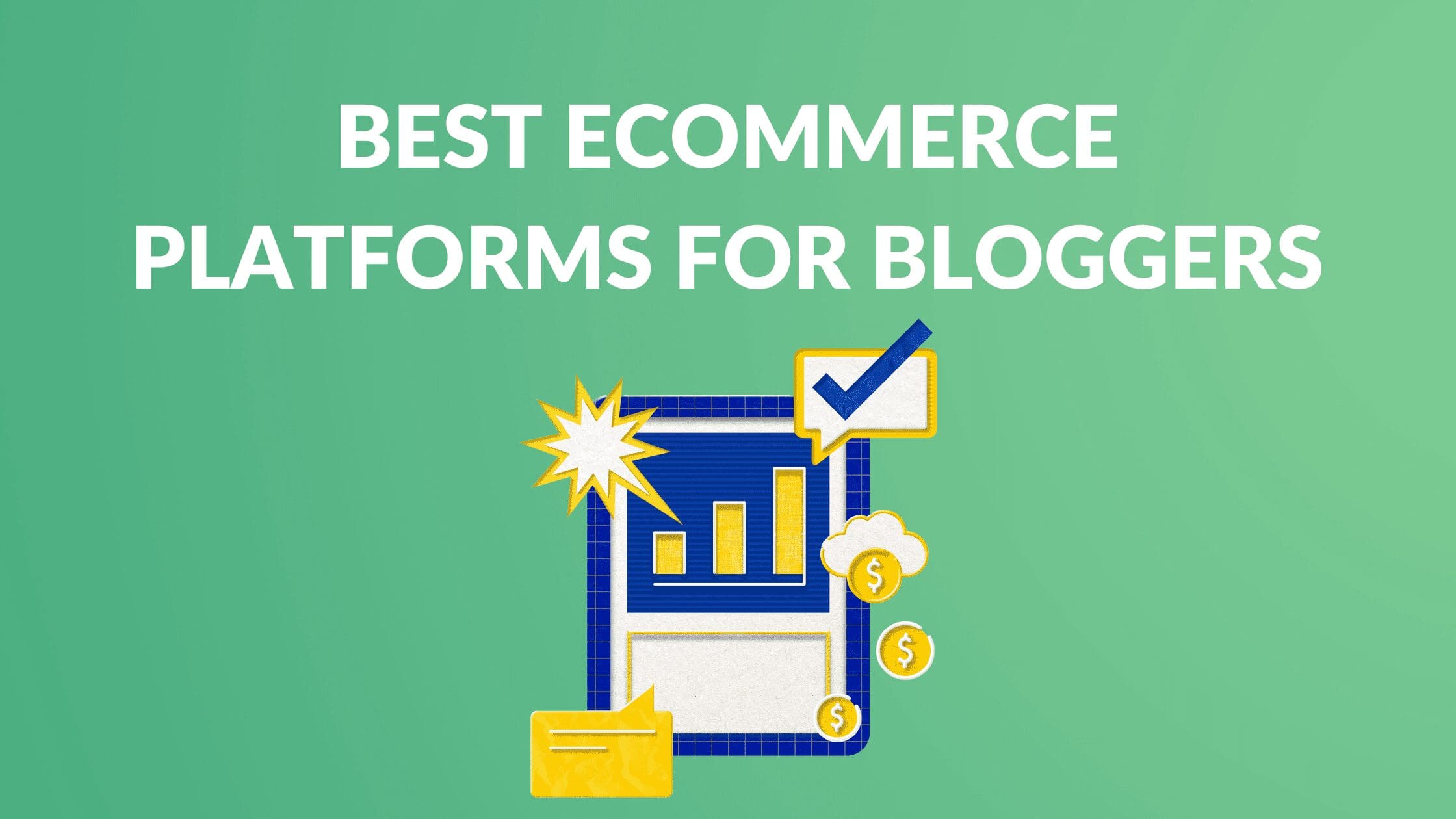 Disclosure: Some of the links below are affiliate links, meaning that at no additional cost to you, I will receive a commission if you click through and make a purchase. Read our full affiliate disclosure here.
So, your blog is doing great. You've got a steadily growing legion of fans liking and commenting on your posts, sharing your content, and telling their friends about you. You may have even started to monetize your blog with affiliate links, paid memberships, and display ads, earning you a little extra every month.
But there's something missing. Your cash flow just doesn't seem to be hitting your revenue goals. Despite publishing better content and engaging with your followers more, it feels like you've maxed out your blog's earning potential.
So, what's next? It's time to level up. It's time to start using your blog to sell. It's time to look for the best eCommerce platforms for bloggers. 
Blogging has grown into a lucrative career opportunity for many people. Monetized blogs are the perfect opportunity to transform your content creation skills into hard cash.
But aside from affiliate programs and display ad networks, bloggers are turning to more stable and accessible methods of blog monetization – eCommerce. That's right.
Bloggers everywhere are combining the power of good content with the incredible ease of access and myriad online retail features offered by eCommerce platforms.
Bloggers are using their niche audience access to promote and sell physical and digital products or building out their own online stores, integrating with these platforms and earning significant revenues from selling online. 
In this article, we explore the best eCommerce platforms for bloggers and unpack what makes them ideal for content creators. We'll check out some of the eCommerce for bloggers features of the top eCommerce platforms out there, touch on how they work, and look at which ones are best for you and your blog.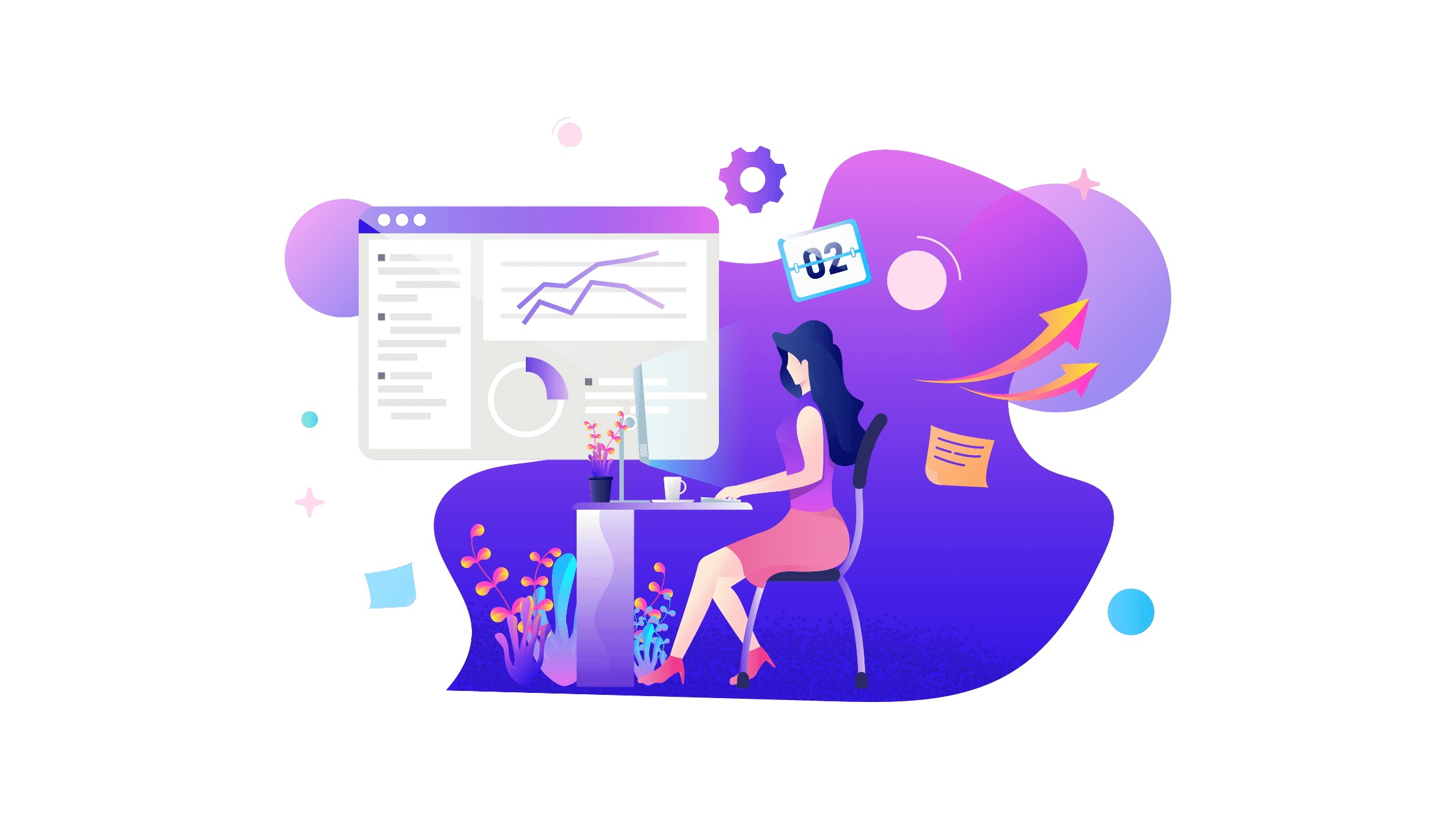 Before we go any further, we'll need to understand how these two digital opportunities function. To understand what sets them apart and how they can work together to make money online for bloggers and entrepreneurs alike, we must differentiate between blogging and eCommerce. Welcome to eCommerce for bloggers 101.
Blogging – involves creating and publishing mostly written content on a blog website or blogging platform. Blogs can run anywhere from 600 to over 3,000 words, and bloggers must publish consistently to attract people to their blogs and websites. 
Getting started is easy, but blogging takes time and effort to build a following large enough to monetize the blog effectively. Once the money starts flowing, however, revenues can grow steadily as the blog establishes itself as a source of high-quality content. 
Most bloggers will need to find other ways to supplement their income, either by running multiple blogs or by monetizing them through affiliate programs and display advertising. 
eCommerce – involves opening an online store with an eCommerce platform or building your own dedicated eCommerce website from scratch. You can sell anything through eCommerce, from clothes, toys, and art to digital products like eBooks, music, and video tutorials. 
Online store owners can list their products for shoppers to browse and purchase online. If using a platform, you'll need to pay a percentage of the sale over to them, or (if going it alone) you'll need to take care of all your own marketing, shipping, and payments. 
There are many different eCommerce platforms to choose from, with some being great for selling anything you can think of, others focusing only on digital products, and others designed to cater to a specific niche. 
How Bogging and eCommerce Work Together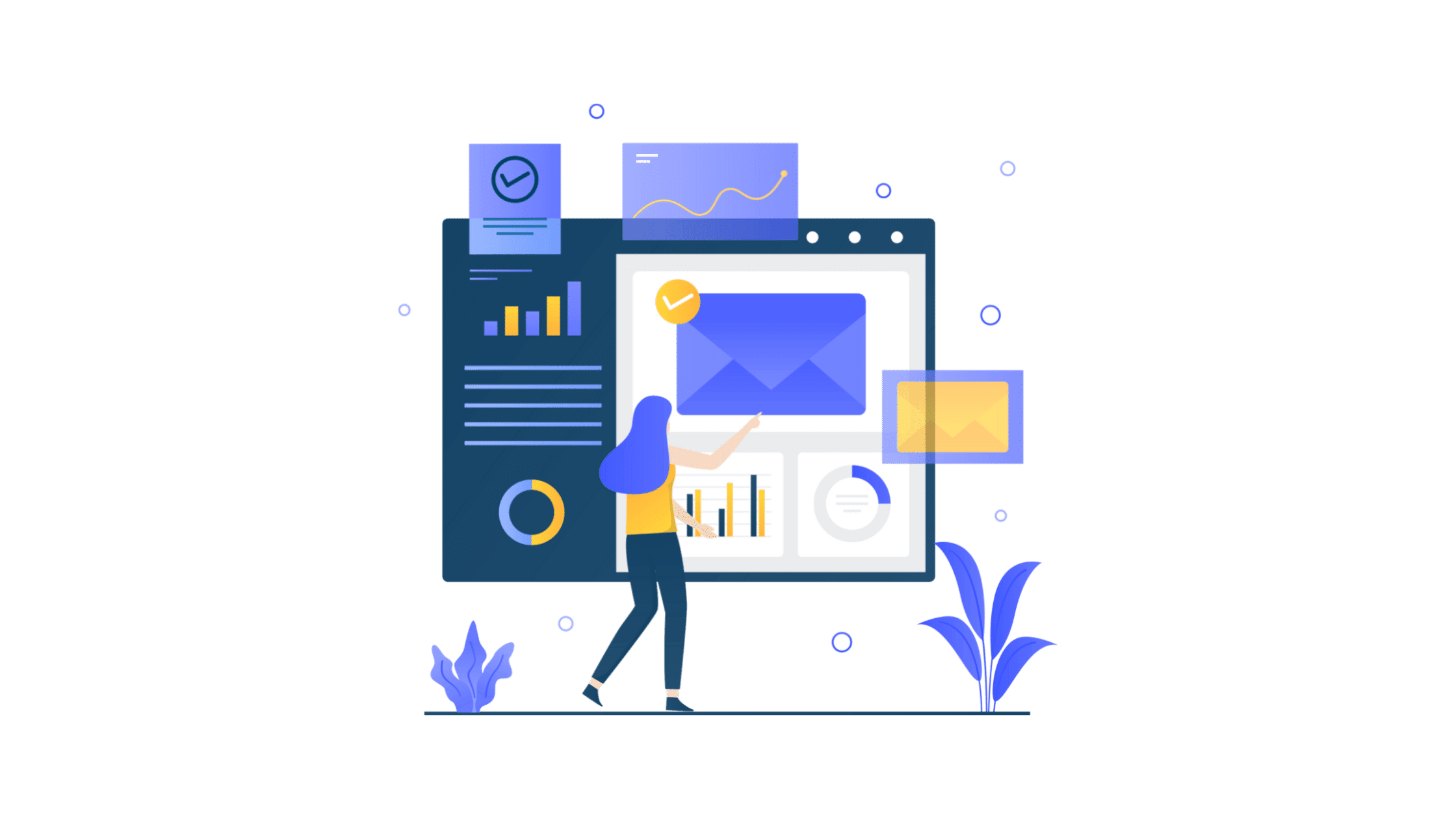 Both blogging and eCommerce are online business opportunities that are incredibly scalable and perfect for online entrepreneurs.
So, how do they work together? Think of the two as business partners: The blog is the one that deals with all the marketing, advertising, and customer engagement, while the eCommerce store represents the partner who handles purchases, payments, and services directly. 
While blogging allows you to demonstrate your expertise, nurture your niche, and promote your offerings, eCommerce platforms allow you to sell directly to the market.
eCommerce for bloggers thus enables you to increase your online revenue while maxing out your earnings potential by catering to a customer who is already halfway through the buying journey. 
Together, blogging and starting an eCommerce store is one of the best ways to earn money without having to dedicate all your efforts to one or the other or having to change your blog altogether. 
What to Look for in an eCommerce Platform for Bloggers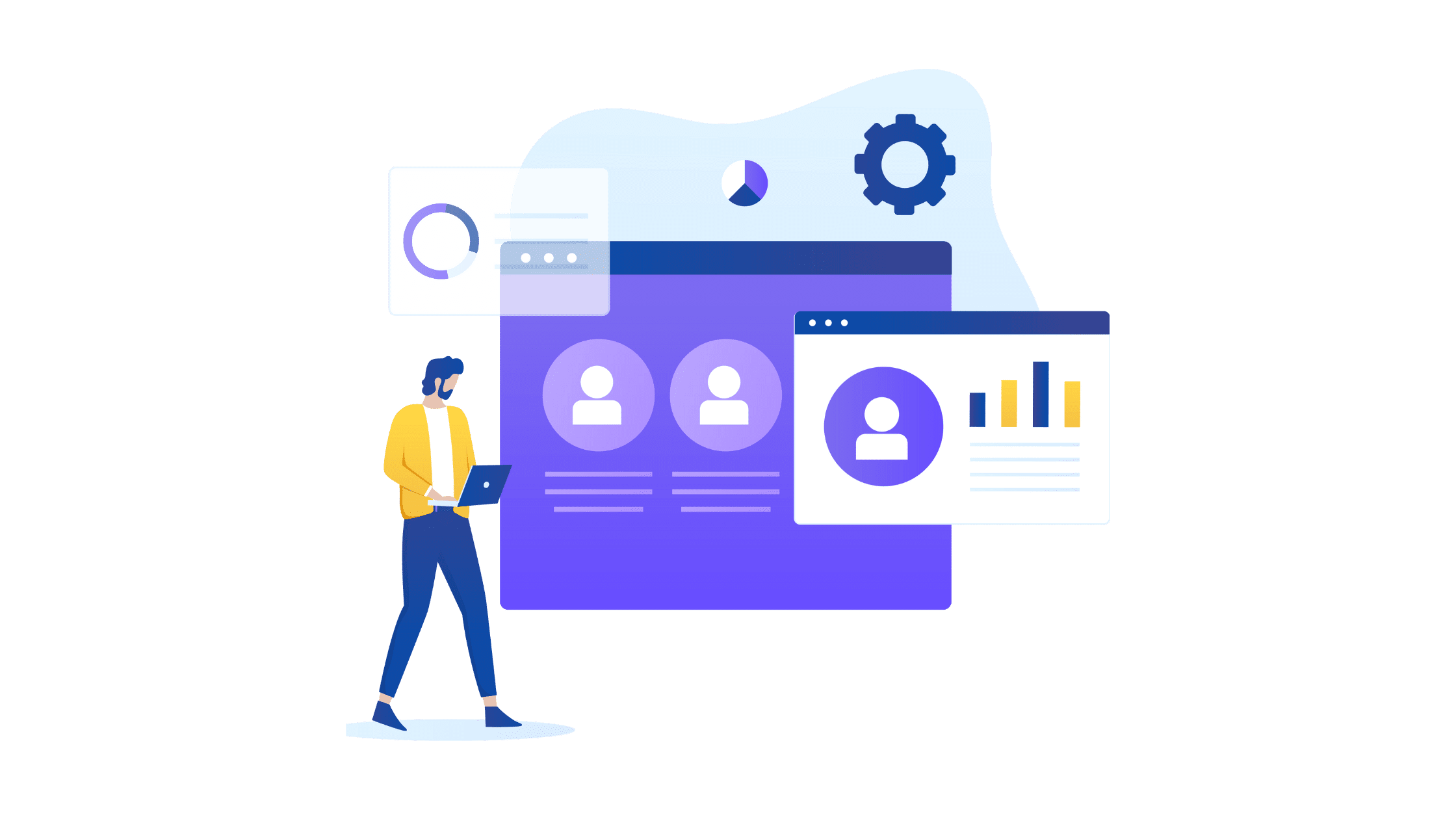 Bloggers must ensure that the eCommerce platform they choose to work with ticks a couple of boxes before building out their online sales offerings. 
Cost – First and foremost, how much will it cost you to sell online? Some eCommerce platforms take a percentage of your sales, while others charge a monthly subscription fee. Consider your budget and earnings goals before making a selection on the eCommerce for bloggers costing front. 
Blogging options – Many bloggers already have prosperous blog sites or are thriving on a blogging platform. So looking to add an eCommerce resource makes sense. However, some eCommerce sites double as site builders allowing users to use their own built-in blog functionality for blogging on-platform.
Integrability – If you're using a blogging and eCommerce platform, check to see if it integrates with any eCommerce platforms already. If you're publishing blogs on your own website, consider which plugins, add-ons, or additional modules you'll need to seamlessly integrate your blog with your online eCommerce store. 
Hosting – Will you require a 3rd-party hosting solution for your online store, or does the platform offer one already included in their package? Bluehost and Hostinger are popular web hosting options for many bloggers-cum-online store owners. 
Market access – You're probably blogging for a particular niche market, so ensure that your eCommerce platform caters to them. While most of the mainstream eCommerce platforms have access to broad markets, others are designed to cater to selected niches, allowing you to go directly to yours.
Best eCommerce Platforms for Bloggers

We've picked the best eCommerce platforms for bloggers looking to scale their blogs, start selling products via dependable avenues and ensure that their customers get everything they need to enjoy the eCommerce shopping experience.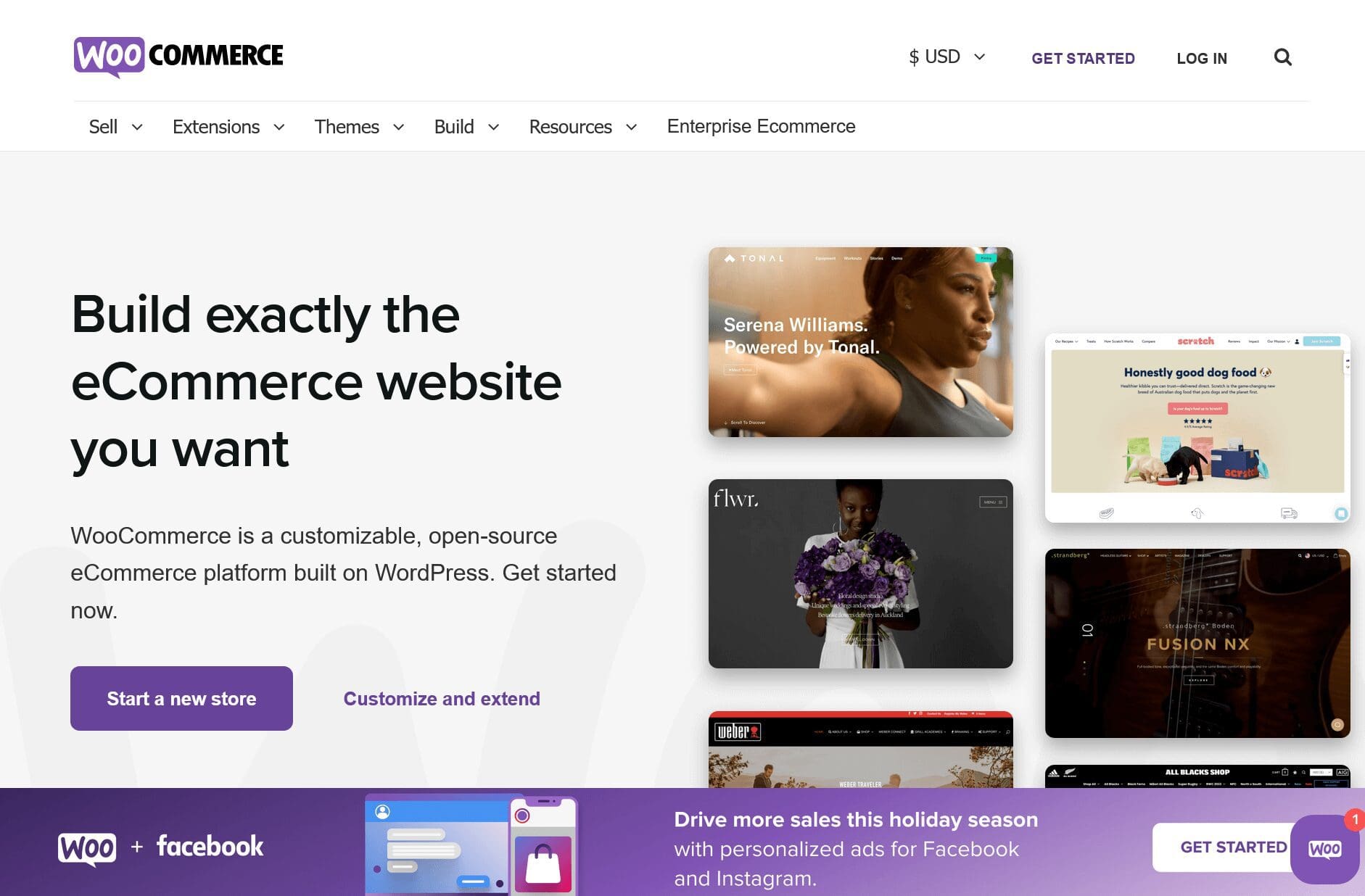 For adding eCommerce functionality to your WordPress blog website.
There's a very big chance that your blog is WordPress-based. If so, WooCommerce has been created to cater to anyone looking to add an online store to their website or blog.
The eCommerce platform accepts all major payment methods, integrates with multiple payment gateways, and comes fully stocked with numerous plugins and integrations available on the WooCommerce marketplace.
Once registered, simply install the WooCommerce extension, and you can get to work building out your store from your WordPress blog. Add marketing integrations, point-of-sale interfaces, and multichannel distribution options to your store for added functionality.
WooCommerce is open source, so if you're keen to do some customization coding, you can dive straight in – eCommerce for bloggers made easy. 
Own blog? No – Once you add the WooCommerce plugin to your WordPress site, your blog will integrate with WooCommerce.
Free or paid? Like WordPress's site-builder, WooCommerce comes free to use.
Hosted? No – you'll need to pay for a hosted solution for your eCommerce store. WordPress recommends Bluehost's WooCommerce hosting plan. 
Best for: Beginners who want to keep everything in the WordPress family and those wishing to add eCommerce functionality to their existing blog website without too much effort.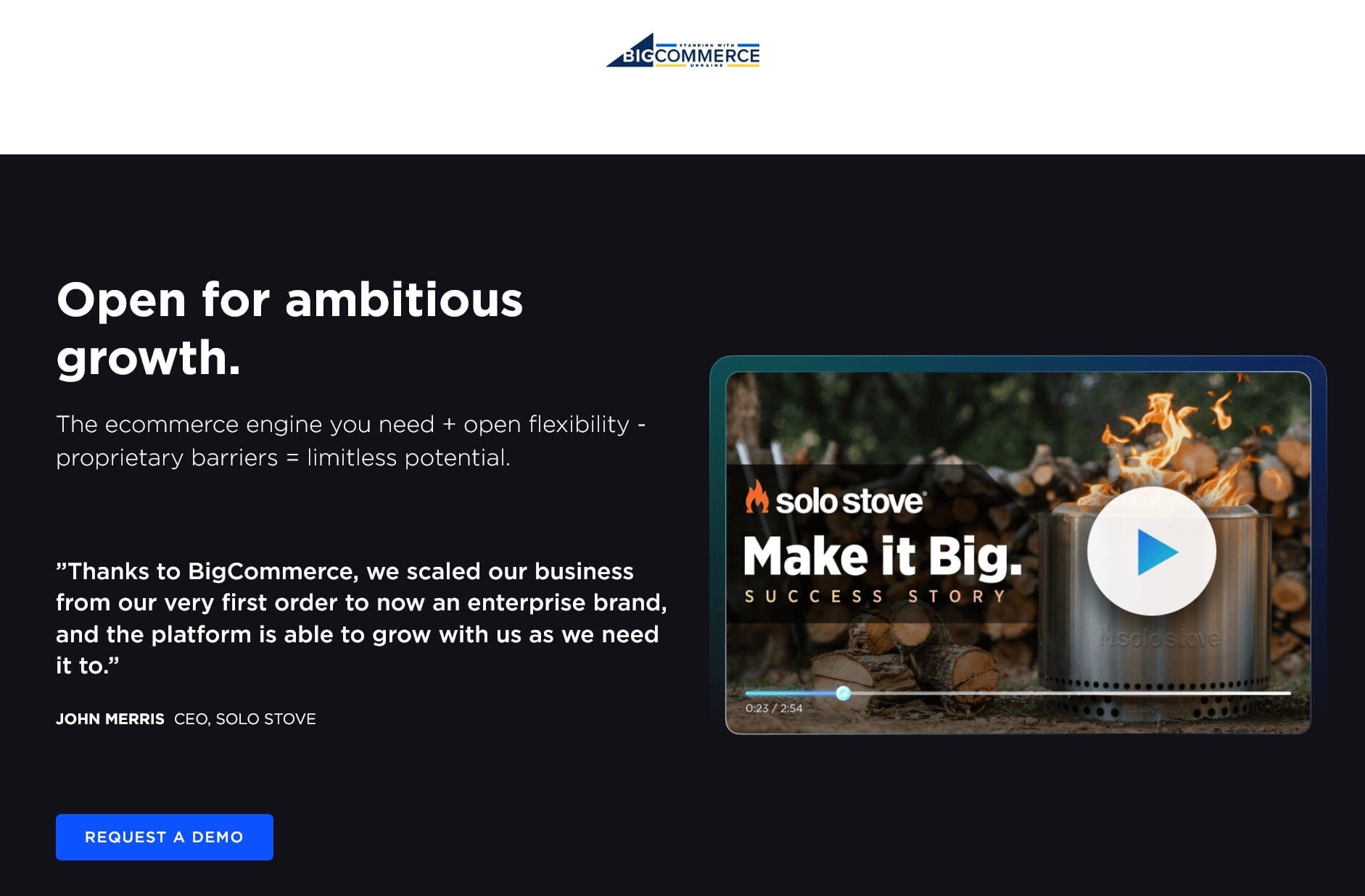 For a bigger eCommerce front-end channel solution to attach to your blog site.
When it comes to finding the best eCommerce platforms for bloggers, you can't go wrong with BigCommerce. The platform offers site-building capacities as well as a raft of features, integrations, and other functionalities which can still be leveraged even if your blog site stands alone.
BigCommerce is a headless CMS, meaning that if you'd prefer to blog on your own site instead of on the BigCommerce platform, you can use your own front-end channel (blog) to list and promote your products while still getting everything that comes with this full CMS eCommerce solution.
Own blog? Yes – If you're looking for on-platform blogging functionality, BigCommerce offers a built-in blogging feature too.
Free or paid? Paid. Plans begin at &29.95 per month.
Hosted? Yes – fully.
Best for: Bloggers looking to add an eCommerce CMS solution to their existing blog without the need to build a new online store.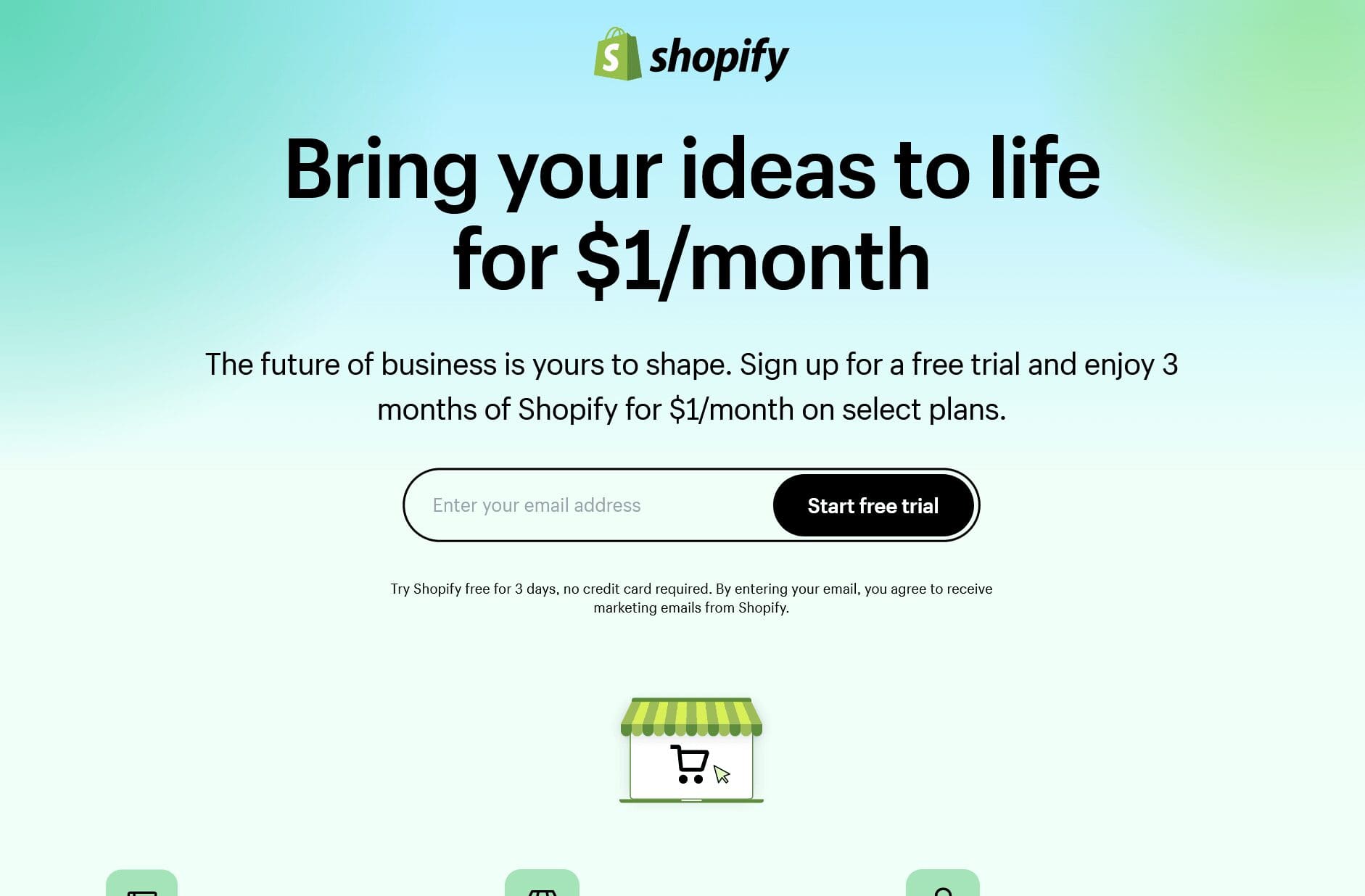 For bloggers wanting to build out a full eCommerce site alongside their blog.
Shopify is a favorite among bloggers and online entrepreneurs alike, owing to its easy-to-use interface and stunning themes library. The fully hosted eCommerce CMS and site builder ranks among the big players as one of the best eCommerce platforms for bloggers.
Bloggers either transitioning towards eCommerce as their primary revenue generator or those looking to scale their blog with a powerful, parallel eCommerce solution can count on Shopify to give them everything they need to do so. Shopify is affordable and offers users eCommerce industry-topping features and integration options.
Own blog? Yes – Shopify's integrated blogging engine is noted as one of the best around.
Free or paid? Paid. Plans begin at just $9 a month, but to get the most out of the platform, Shopify Basic ($29) and Standard ($79) are better options. 
Hosted? Yes – Shopify (like BigCommerce) offers a fully hosted, all-in-one eCommerce solution.
Best for: Bloggers looking for an end-to-end blogging and eCommerce solution that offers an amazing feature set and the option to build a powerful eCommerce store next to their blog.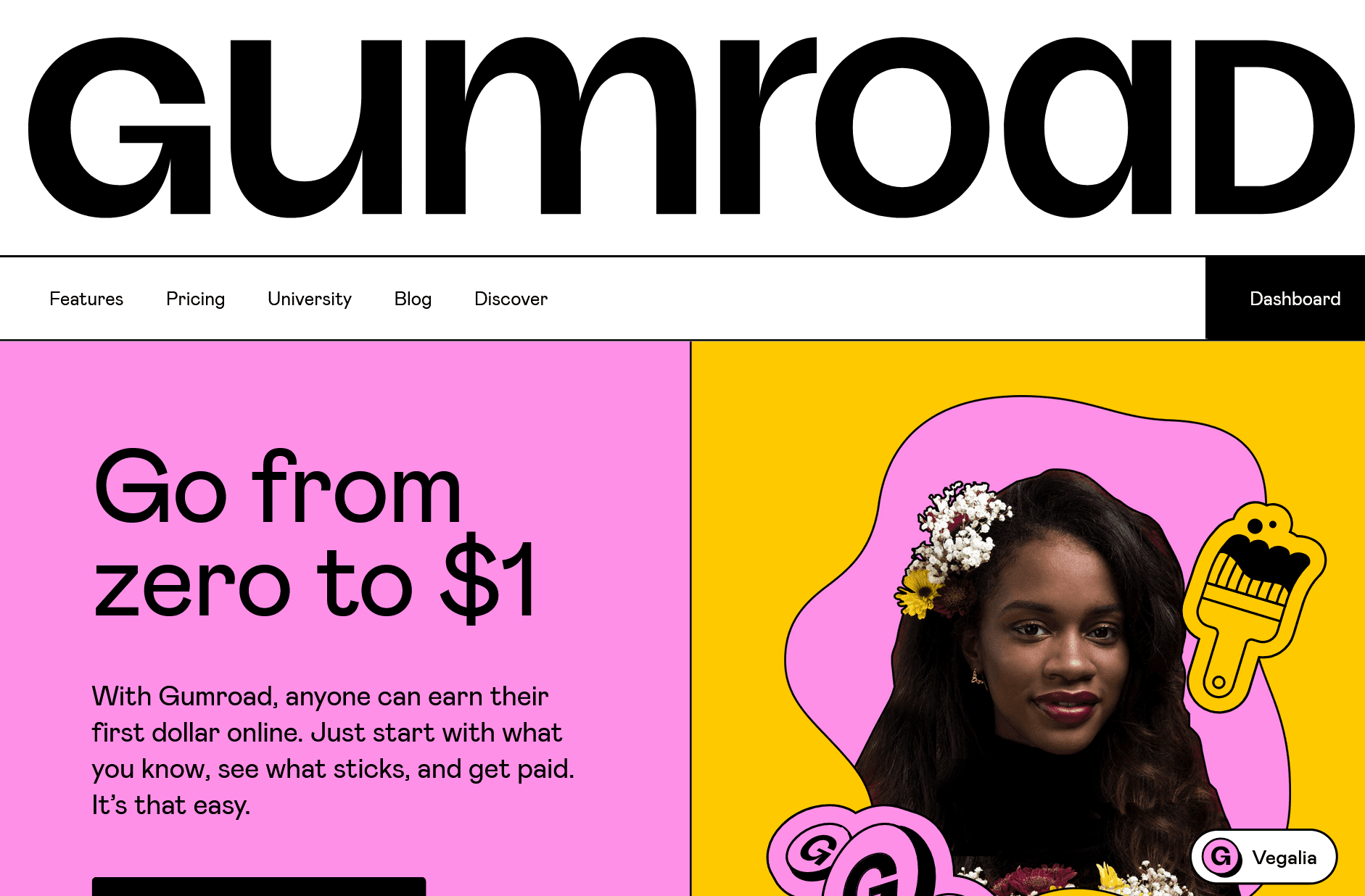 For bloggers looking to sell digital products and a free store builder.
Gumroad is digital product central –perfect for those looking to monetize their content and sell it through an eCommerce for bloggers solution. Bloggers can store and list up to 16GB of digital content, and the platform takes care of payments and (almost) all of your marketing needs.
Sell subscriptions, limited-time access rights to your content and digital products in multiple formats while enjoying DRM protection and access to a niche market focused on all things digital. You can get started selling your products for free, with a percentage of your sales going to the platform in place of that monthly subscription – provided you're using Gumroad's site builder.
Own blog? No, but you'll find email broadcast and workflow features – Remember, you'll need to purchase a subscription to integrate Gumroad with your blog.
Free or paid? Free to start selling, but if you're looking to add Gumroad to your existing blog, you'll need to pay for the Pro subscription.
Hosted? Yes.
Best for: Bloggers who want to sell digital products via a targeted eCommerce solution.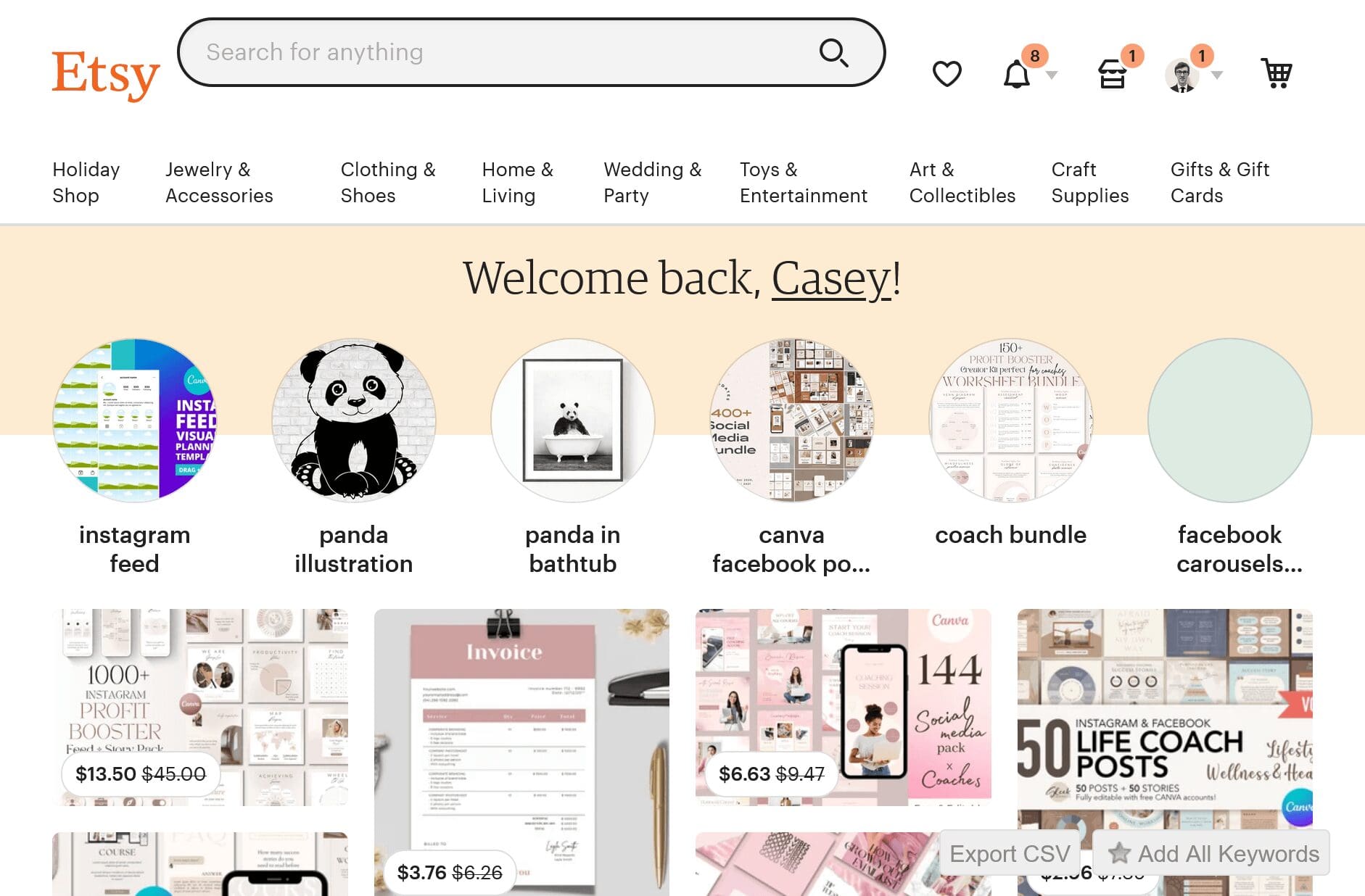 For bloggers who want to sell physical, bespoke products to niche markets.
Where Gumroad is about all things digital, Etsy is the opposite. The eCommerce platform is dedicated to the physical product marketplace, making it perfect for bloggers.
Offering product categories including crafts supplies, handmade and vintage items, and art, Etsy is a goldmine for bloggers with the creative talent to detail and describe their wares for sale on the platform. 
Marketing happens on Etsy within the marketplace, but if you want to promote your offerings and link to the platform from your blog website, simply copy and paste the shortcode to your site if you're using a WordPress-based option.
For bloggers operating on blog platforms, linking to your Etsy store may be a little trickier and less effective, with bloggers needing to add links to their Etsy store rather than building out an on-site offering. 
Own blog? Nope – with Etsy, most of the marketing happens on the marketplace platform, so you'll have to drive additional traffic with your own blog.  
Free or paid? No subscriptions, but you'll need to pay different fees to list your products, per transaction and for various actions, including withdrawing, converting, and processing payments. 
Hosted? Yes, your Etsy store is fully hosted on the platform. 
Best for: Bloggers specializing in selling handmade, vintage, and arts and craft supplies and items. 
Bloggers are specialist content creators who educate, inform, promote and engage. But that doesn't mean they can't become eCommerce experts too. Bloggers are masters of the written word, capable of developing strategic marketing tactics and taking care of SEO.
This means they make exceptional blogging and eCommerce entrepreneurs, especially if they've already spent years developing their market and capturing a lucrative niche. 
There are many eCommerce platforms around, but the best eCommerce platforms for bloggers allow them to choose between building out a dedicated eCommerce store or listing their products on their blog. From promoting physical products to monetizing and promoting their high-value digital content, bloggers everywhere are quickly wising up to the rich potential that eCommerce for bloggers platforms have for them.