Best Blogging Platforms for Affiliate Marketing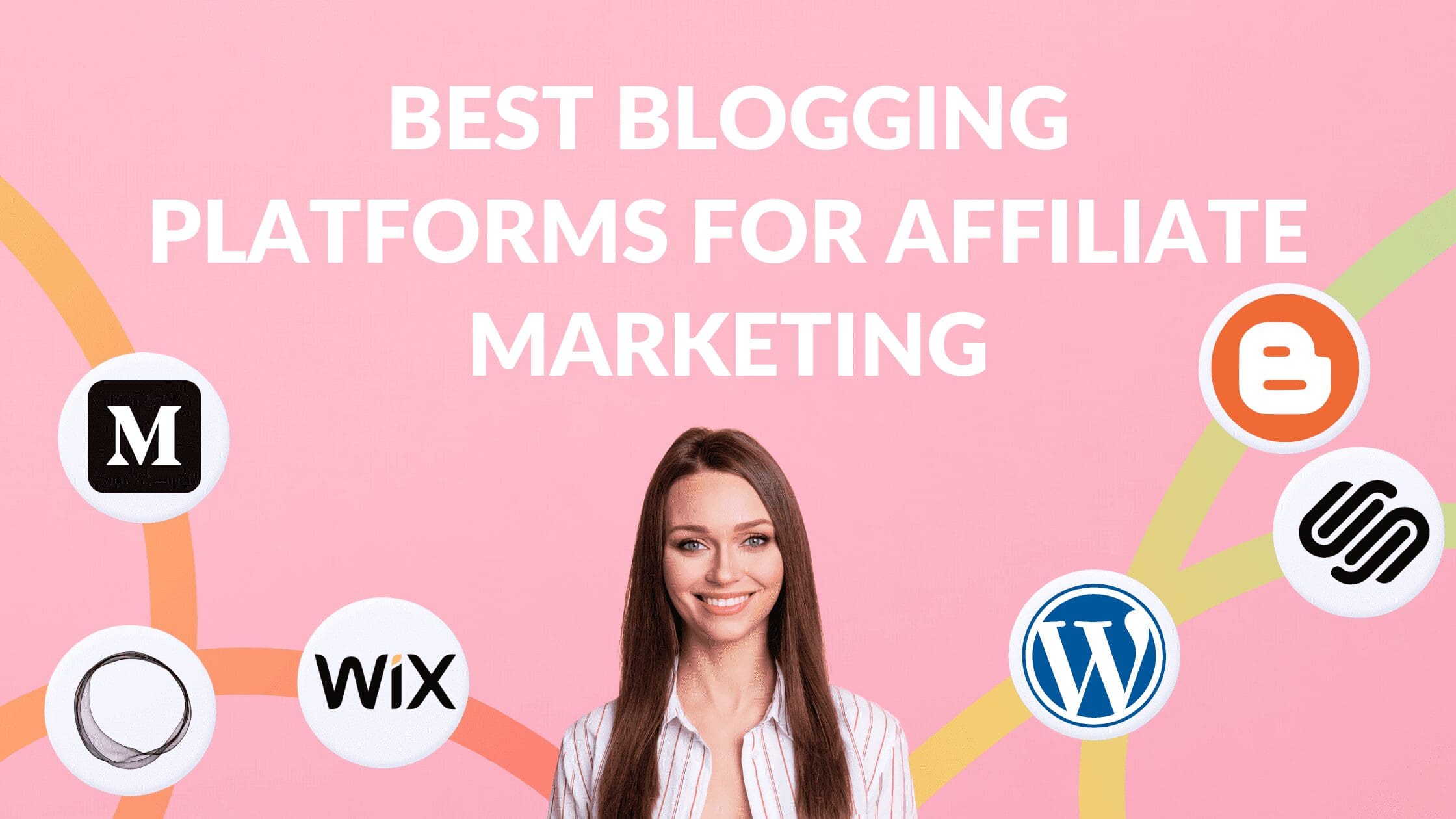 Disclosure: Some of the links below are affiliate links, meaning that at no additional cost to you, I will receive a commission if you click through and make a purchase. For more information, read our full affiliate disclosure here.
Successful bloggers are earning six and seven-figure incomes and seem to be bragging about it everywhere. But how do they do it, and what tools are they using to reach these dizzying monetization heights? One of the blogging game's most lucrative money-making channels is affiliate marketing. The monetization technique presents rich opportunities to take earning stable blog revenues to new levels and to grow your business. By the end of 2022, affiliate marketing spend in the U.S alone is slated to pass the $8 billion mark, up by almost 50% in just the last five years. Bloggers' ability to rank organically means that they're a particularly attractive affiliate marketing option for retailers, advertisers, and brands – and it shows.  
Affiliate marketing is a reliable passive income revenue stream that gives bloggers the power to partner with brands and companies that pay well in exchange for associating with them and pushing their products. But there is a whole lot more to simply reaching out and offering to drop a couple of links into your content. From access to niche audiences to design tools, integrations, and payment methods, first, you've got to pick the best blogging platforms for affiliate marketing for you, and that can be tricky. 
We discuss the best blogging platforms for affiliate marketing in 2022 and unpack what it is that makes them the best resources for bloggers looking to partner with organizations and earn for doing it well. 
What is Affiliate Marketing?

Affiliate marketing involves including a web link (AKA an "affiliate link") on a webpage, app, or blog, which promotes a product or service for a 3rd party advertiser or retailer. Every time a visitor clicks on the link and makes a purchase from said 3rd party, the publisher will receive revenue in the form of a payout or commission for providing the link to begin with.
While most affiliate marketing involves making a sale, companies, brands, and advertisers can also reward publisher partners, like bloggers, for sending them leads, trial users, or website visitors via their affiliate links. Users can either click on the link directly or take advantage of promo and discount codes offered by publishers alongside their social media influencer counterparts.
How it works
Affiliate marketing is complex, but once you've learned the ins and outs of this monetization opportunity, it's easy to master. Many brands and companies offer affiliate programs, inviting people to sign up as a partner. Each program varies according to the model used and payment methods, but most are free to join. Here is the basic process:
Register for the affiliate program or network (we'll explain the difference later) you're interested in joining. There are sometimes prerequisites to qualify as an affiliate, though remember, advertisers want more affiliates sending them more business.
Once registered and set up (including payment methods), your partners will send you a unique 'affiliate link' to be used on your blog. Include these links as CTAs, regular backlinks in your text, or your own marketing and advertising. Here's an example of a link taking you to one of our affiliate partners' pages.
The customer clicks on your link and is re-directed to the destination page, where they can make a purchase, sign up for something, download, or browse.
If the customer makes a purchase (or completes the pre-defined target action), the affiliate network you're using records the transaction and credits it to you.
Once the purchase has been confirmed, you will receive a commission.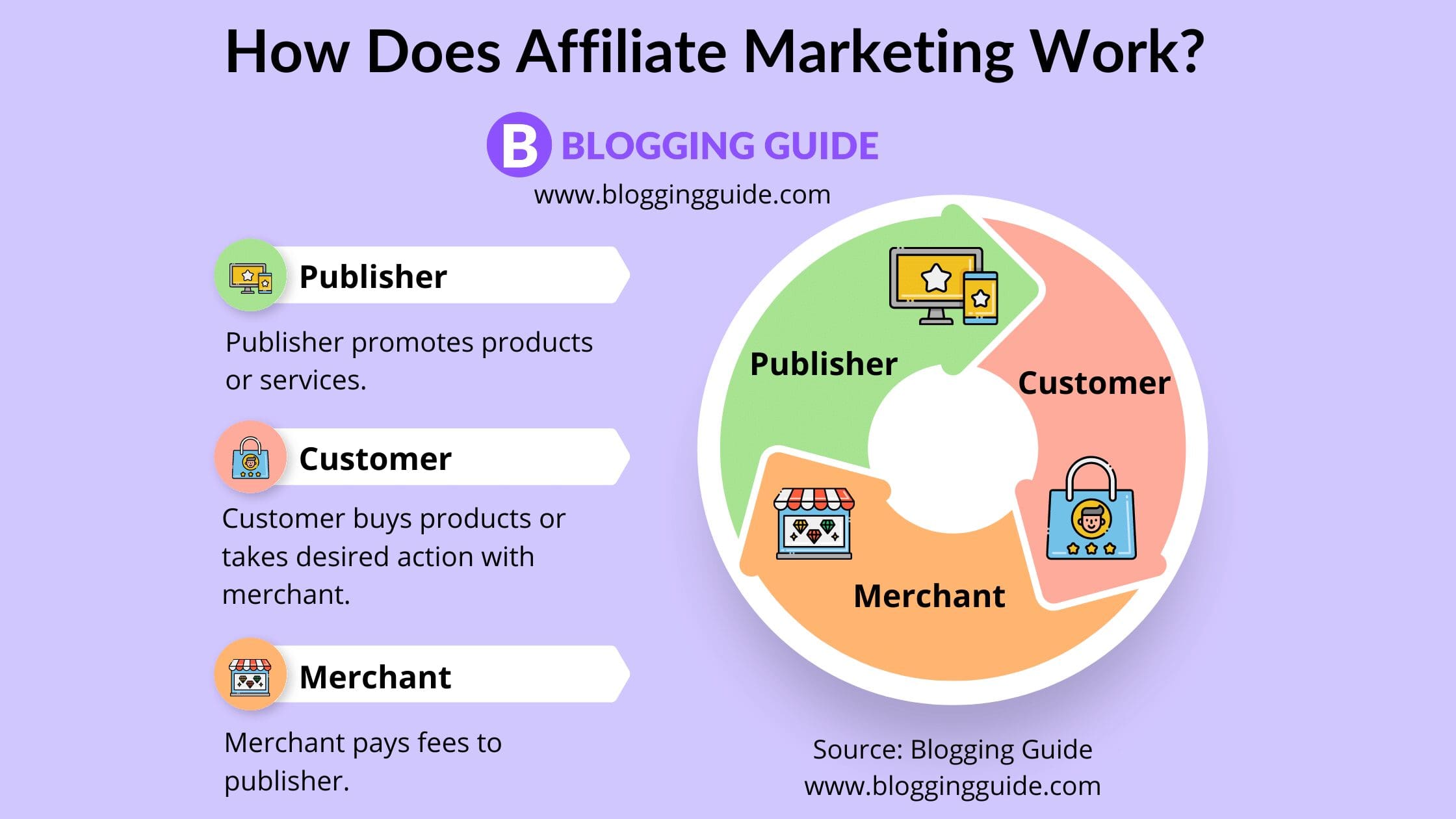 Affiliate Programs vs. Affiliate Networks
There are generally two options available to join up with:
Affiliate networks: These are intermediaries that connect companies and publishers. They provide organizations with a pool of publishers (bloggers, website owners, influencers, etc.) where they can pay to have their links posted. Publishers can use networks to access their client companies, paying a commission for every sale or a fee to participate.
Affiliate programs: These are affiliate partner programs offered directly by eCommerce sites, companies, brands, and advertisers directly to publishers. Each program differs in how you get paid, how much you can earn, how sales are confirmed, and how you can do your marketing.
Ultimately though, networks cost more and give you less control but make it easier to find clients, and programs are free to join, and you own all your content, but they may pay less.
Blogging & Affiliate Marketing

Bloggers are ideal affiliate marketing candidates because of the appeal that their content has for advertisers' target markets. Blogs rank organically for SERPS, giving them credibility from the outset, and most bloggers engage in effective content marketing strategies allowing them to tap into niche markets that most advertisers can't reach. 
Role of Bloggers

Blogger reviews are the ultimate promotional tools for products and services, disseminating details and information about the offering that is seen as genuine, comprehensive, and helpful. Blogger influence and expertise can also be effectively leveraged to give readers a reason to click. 
Role of Blogging Platforms

While picking the right affiliate programs to partner with is important, using the right blogging platform is just as critical to monetizing correctly, if not more so. Choosing the wrong blogging platform that doesn't offer the tools, functionality, and features you need to integrate your affiliate marketing into your site can prevent you from getting approved by some affiliate networks or severely hurt your earning potential. 
Factors to Consider When Picking Blogging Platform

Before diving into the world of affiliate marketing, make sure that you do your research, know which topics, sectors, and markets you're right for, and – of course – ensure you are on the right blogging platform to earn money. 
So, be sure to keep an eye on the following critical variables when choosing which platform is best for you: 
Monetization potential – The opportunities you have to monetize your blog beyond affiliate marketing.
Customization options – How much you can tweak, change and re-design your blog to appeal to your niche. 
Cost to register and publish – Hidden fees, commissions, and extra costs can all add up, so make sure you're not spending too much. 
Control of your content – While networks often restrict how much control you have, private affiliate programs generally give you free rein. 
Integration options – This is particularly important for bloggers using existing tools and software. WordPress integration options and plugins are the benchmark setter here.
Best Blogging Platforms for Affiliate Marketing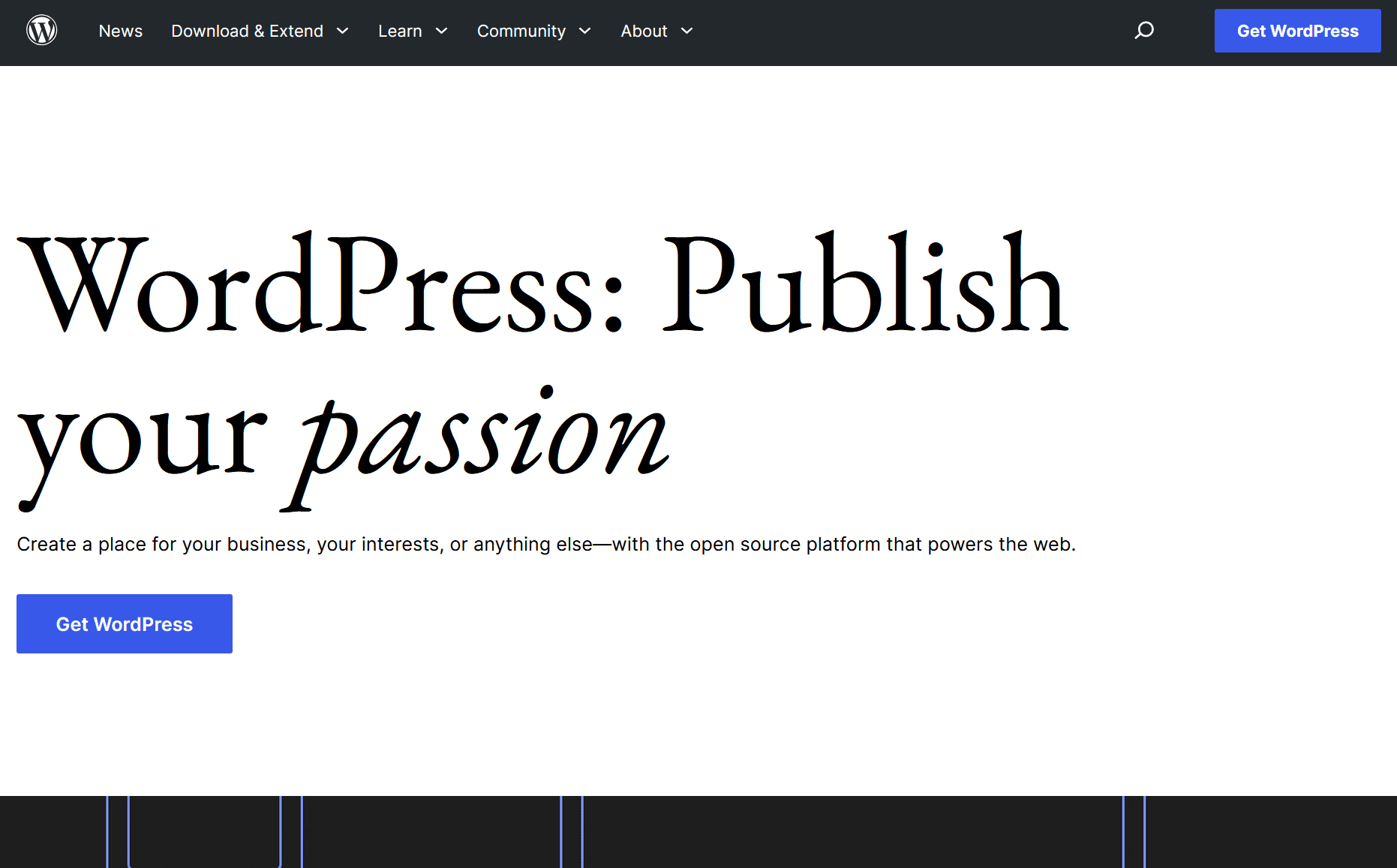 No blogging platform list is complete without including WordPress. Whether choosing to go with WordPress.com or WordPress.org, bloggers across the world know and use WordPress every day, thanks to its massive appeal as a flexible resource that anyone can get started on.
WordPress gives bloggers access to many different tools to enhance their affiliate marketing and ensure that their links are generating the revenue they should be. The platform's flexibility also means that bloggers can choose between self-hosting their sites or not.
Why it works for affiliate marketing blogs:
WordPress is easy to use and learn
Highly customizable tools and extensive templates make designing a unique blog easy
With 40% of all websites running on WordPress, it is a universal tool that everyone knows
How much it costs:
WordPress.org is free to use for your blogging, but you'll need to take care of getting your site hosted elsewhere first.
WordPress.com, on the other hand, offers bloggers an all-in-one website hosting and blogging tool where you can do everything in one place. $4 to $45 per month.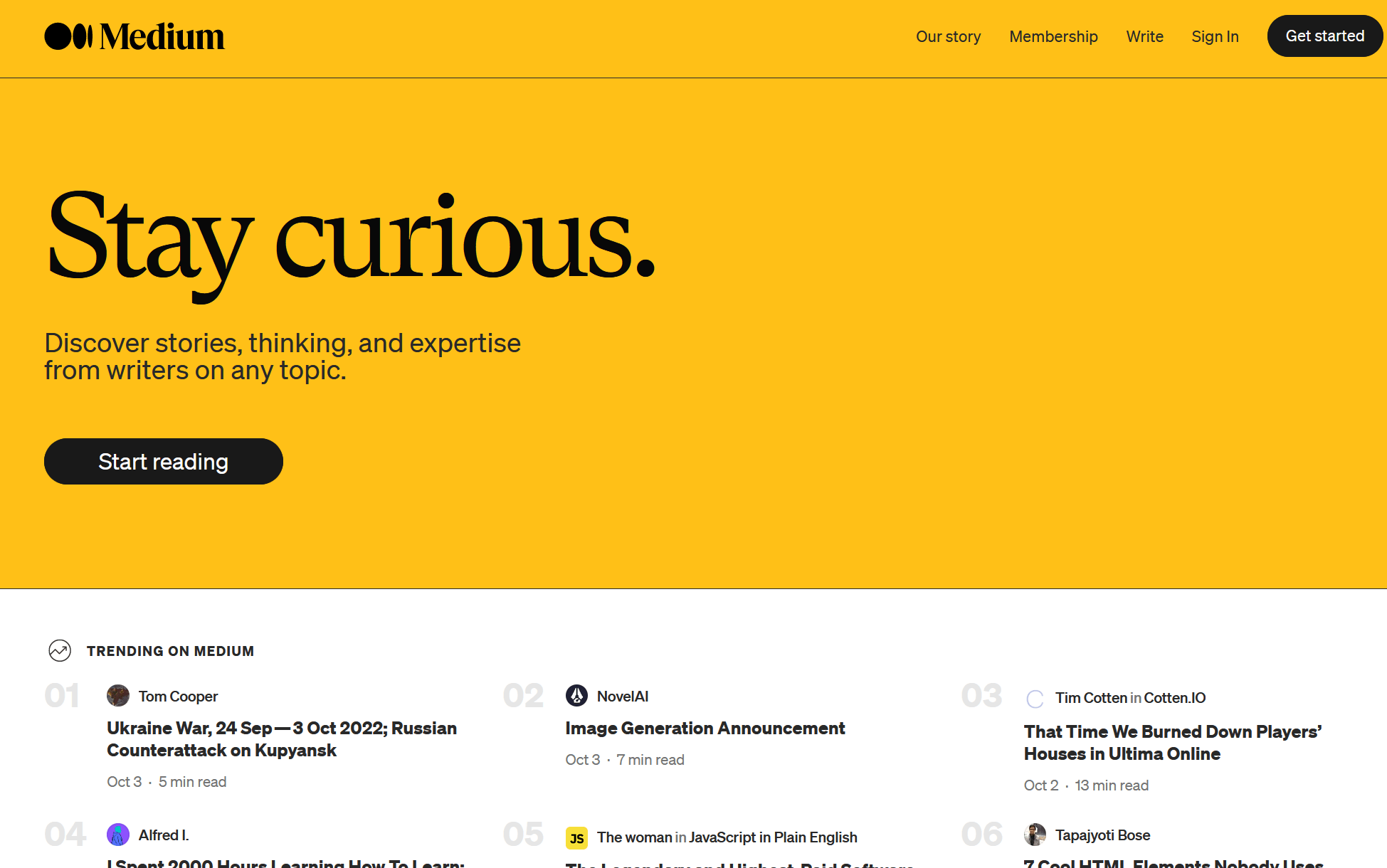 If you're looking to take advantage of what both a blogging and social media platform has to offer, then Medium it is. While many bloggers see Medium as a creative space to share their writing and showcase their talents, the platform is also an excellent affiliate marketing opportunity. 
Because Medium's algorithm values interesting and insightful content, high DA and engaging posts are placed in front of niche markets whose readers are more likely to actively trust and click on relevant affiliate links within your blog.
Why it works for affiliate marketing blogs:
Medium reaches millions every month, boosting your affiliate marketing range
The platform doubles as a social media site, so you'll reach your audience faster
Medium's algorithms are renowned for putting relevant content in front of the right readers
How much it costs:
Free to sign up and start writing
However, for $5 a month, you'll get unlimited access to other writers, too – perfect if you need ideas or a little inspiration for your blog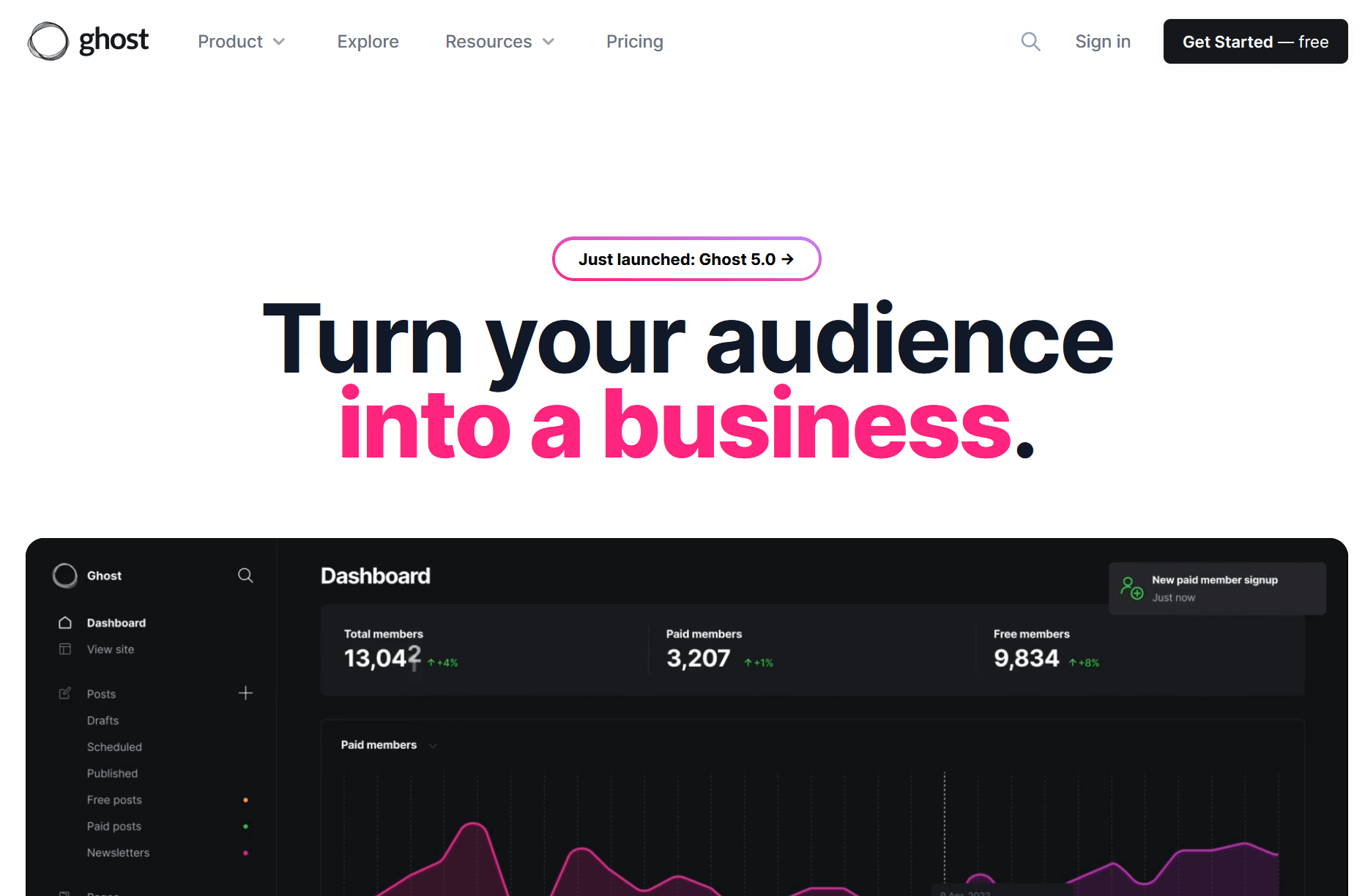 While affiliate marketing aims to net you great revenue, getting up and running with zero capital can be hard. Thankfully, Ghost is a free, open-source JavaScript-based blogging platform that offers bloggers a super-simple publishing platform with no frills. 
The Ghost community is very active and highly engaged, so bloggers looking to partner with others, collaborate or learn from their more than 2.5 million users will enjoy connecting with ease. Affiliate marketing is popular among writers on Ghost, and many bloggers have cited Ghost as their go-to affiliate marketing option. 
Why it works for affiliate marketing blogs:
Ghost works out of the box, letting you post with affiliate links immediately
An active community provides many opportunities for collaboration
Ghost is great if you want to monetize by charging for premium content, running ads, and doing affiliate marketing – all at the same time
How much it costs:
As an open source platform, Ghost is free for all users
The platform does offer creators the option to upgrade to a Standard ($8/month) or Premium ($59/year) package, where they can charge subscriptions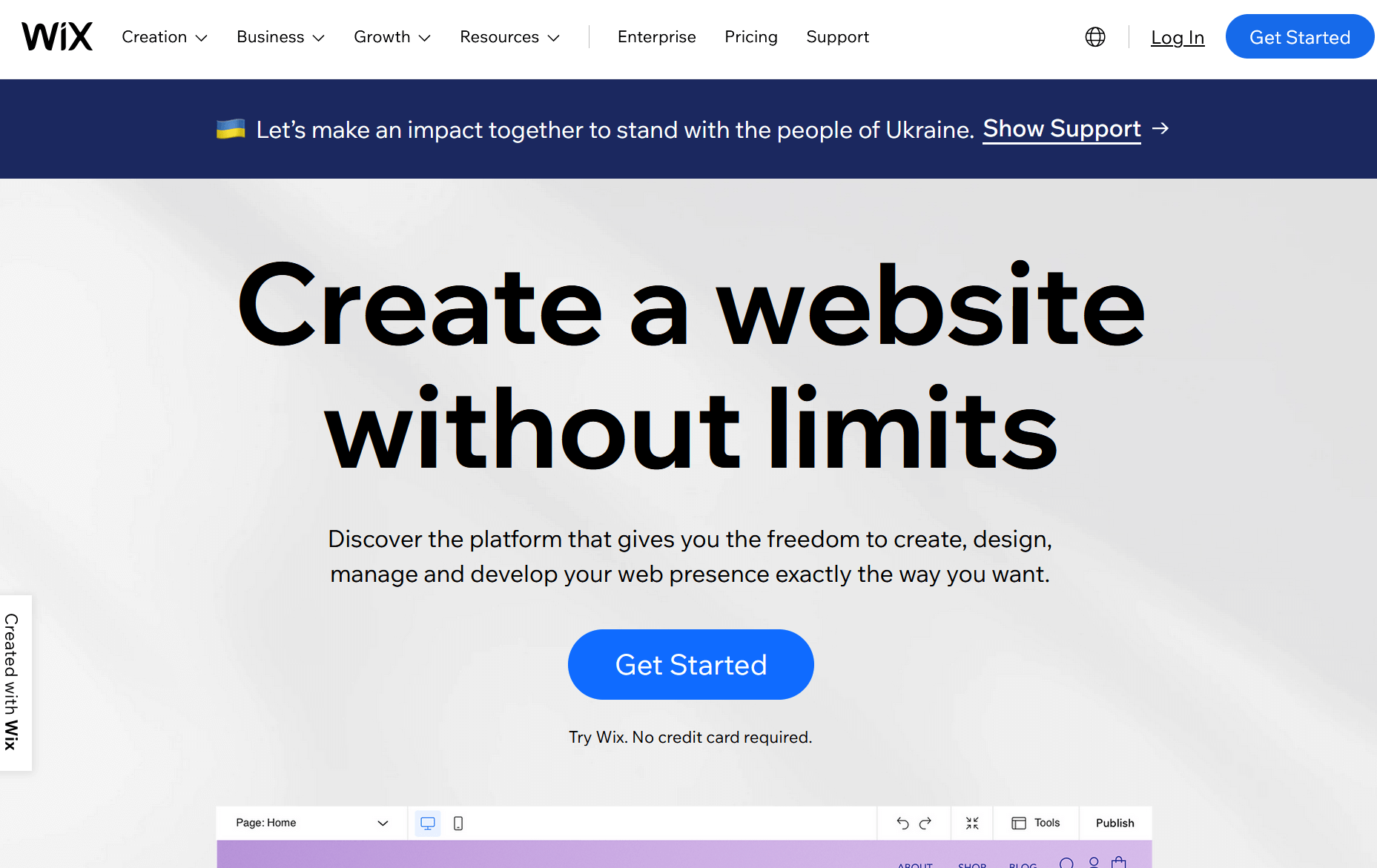 If you're just getting going in your blog monetization journey, but want your site to look the part, then Wix is a great place to start. Popular among bloggers for its easy-to-use drag-and-drop-based website building interface and simple excellent free templates library, Wix is ideal for anyone looking to build a professional blog that appeals to affiliate partners. 
Wix offers a free plan for building a website, but you'll need to open the wallet if you want to access better blogging features. The platform comes with a rich spread of SEO tools, making it a terrific affiliate marketing blogging platform for creators hoping to perform better on those SERPs. 
Why it works for affiliate marketing blogs:
Great SEO tools mean that your blog will hit the ground armed with an SEO advantage
The perfect tool for launching a professional-looking blog that attracts niche audiences
Powerful tools which help you to engage better and to scale
How much it costs:
Pricing begins at $16 per month for entry-level packages
Expect to pay up to $45/month for added features and hosting options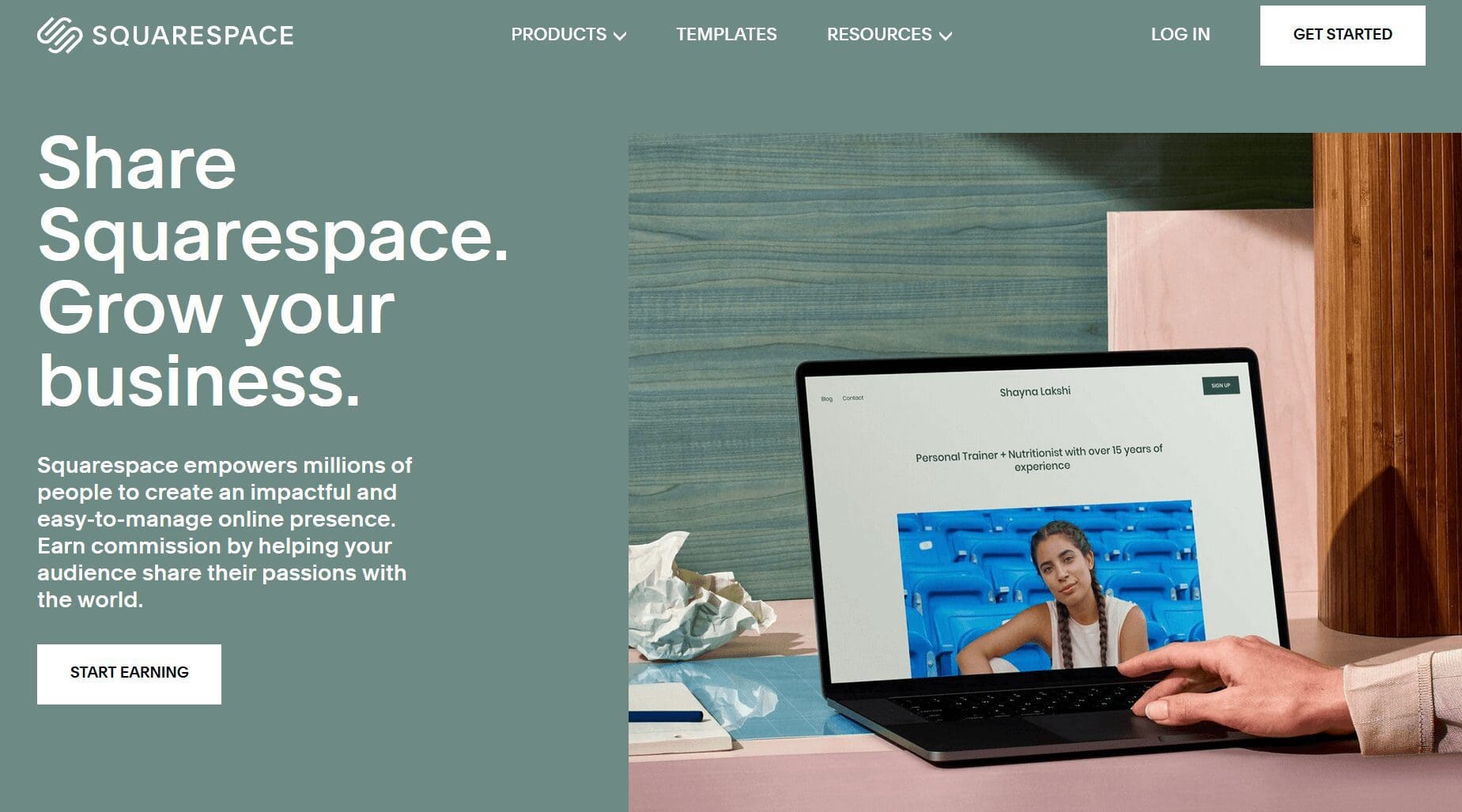 Like WordPress, Squarespace offers bloggers everything they need to kick their blog off. The platform does offer a more professional-looking template library and better customization and design options than the affiliate blog site-building behemoth, though you'll need to pay to enjoy their features. 
Affiliate marketing on Squarespace is easy, and the platform's setup and start time are top-class. If you're looking to tap into the creative niches (think photography, art, design, and lifestyle), then Squarespace will give you an edge over the competition, who may be using more basic blogging platforms to earn money and tools than you. 
Why it works for affiliate marketing blogs:
High-quality design features mean a professional-looking blog that compliments your affiliate links
If you've maxed out your WordPress blogging options, Squarespace is the natural next step
Templates are grouped by category, making it easier to create professional, affiliate link-friendly blogs
How much it costs:
Squarespace does not offer a free plan
Starting at $16 per month (billed annually), with higher plans ranging from $23 to $49 a month.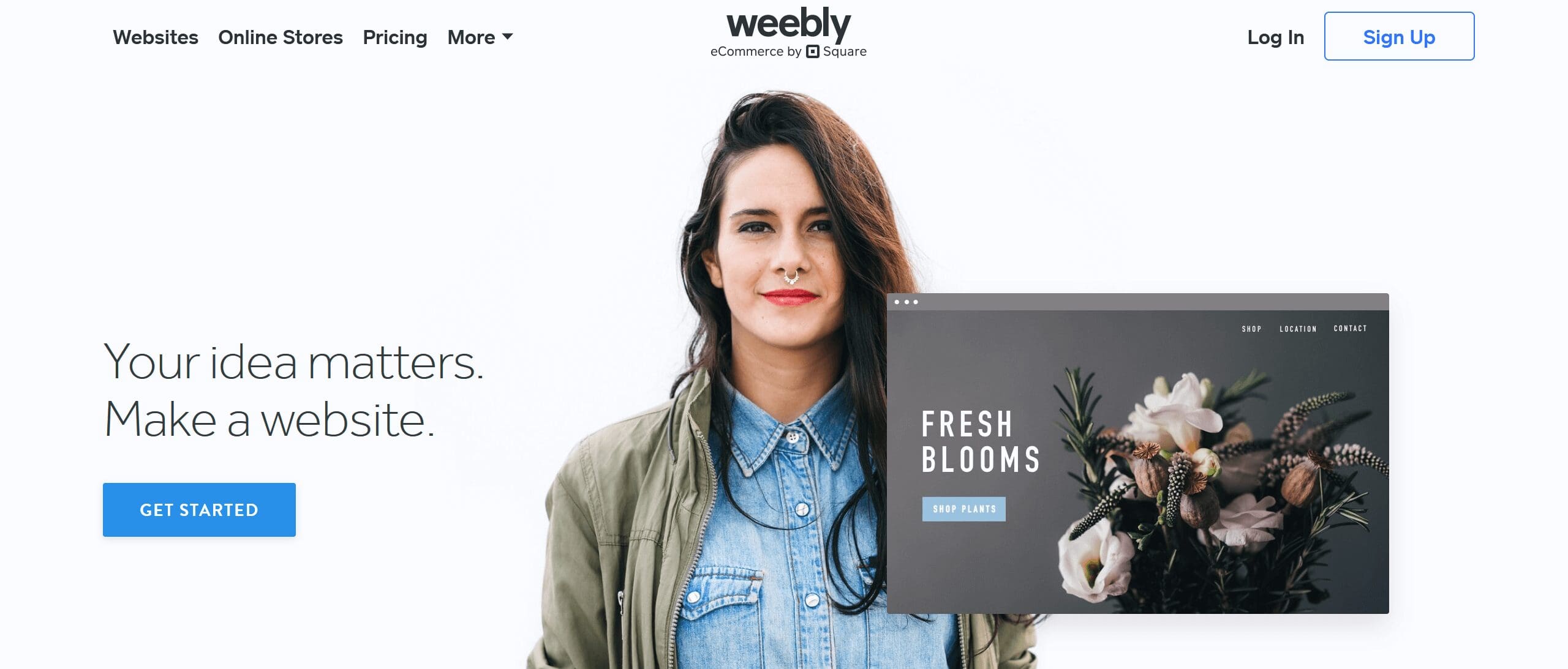 Weebly has evolved into a go-to blogging platform option for those looking to provide blog content featuring affiliate marketing appeal within the eCommerce space. The platform is geared toward making it as easy to use as possible without sacrificing any of the useful features and tools that make it so popular. 
Weebly offers bloggers a variety of native plugins (unlocked at higher pricing tiers), extensive support in various formats, and is remarkably intuitive for a website-building and blogging tool. Pricing is mid-range but affordable, while the additional tools on offer are a big bonus. 
Why it works for affiliate marketing blogs:
Weebly makes building a professional blog that can be monetized quickly, easy
Focus is on eCommerce, so if that's your niche, the platform is for you
Extensive support will ensure you're always up and running
How much it costs:
Starting at $6 per month
Up to $26 a month for the higher plans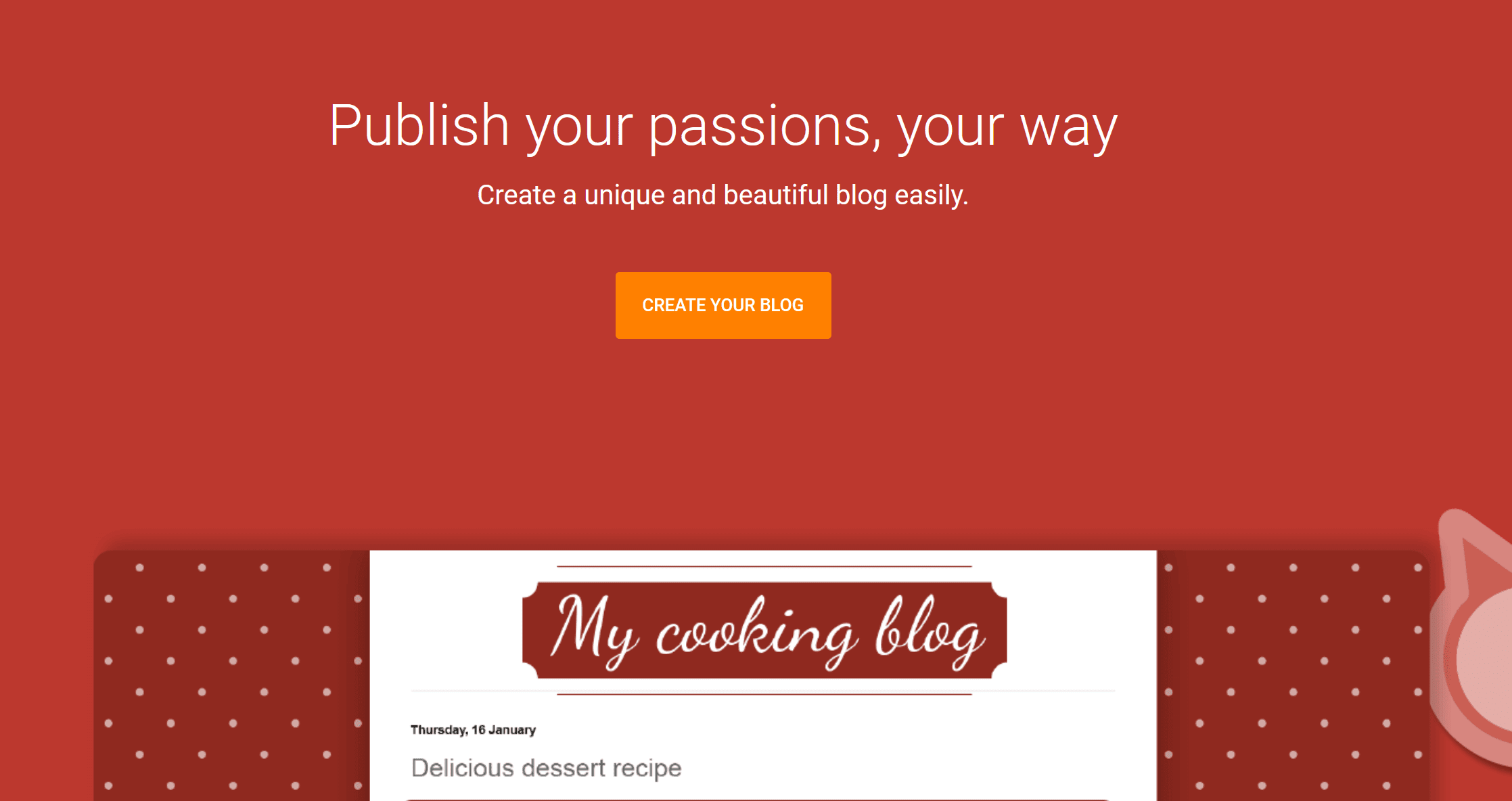 Zero blogging knowledge? Blogger is your best option if you want to publish affiliate-linked content fast. Blogger has been around for as long as anyone can remember, and the Google-owned platform is the perfect platform to get your affiliate marketing business up and running without any technical skill. 
The platform provides users with the most basic blogging tools and limited customization, but with the benefit of maintaining 100% control of your content. If you're looking for quantity over quality, then Blogger will provide. 
Why it works for affiliate marketing blogs:
If you want to test the affiliate marketing waters, Blogger is the ideal training ground
Setup takes minutes, and design is kept simple
It's free!
How much it costs:
Blogger is free to use
You can elect to pay for some 3rd-party templates
Affiliate marketing is a proven method to monetize your blog and get paid for promoting the products and services offered by companies. While there are many affiliate programs and networks to choose from, some are far more lucrative than others in terms of commissions, and others have more appeal to specific markets than some.
But, you'll need to pick from the best blogging platforms for affiliate marketing first, or you'll end up stuck writing on a resource that isn't a good fit, hamstringing your ability to produce great content that compels people to follow your affiliate links and buy. When searching for the right blogging platforms to earn money, you can't go wrong when choosing one that meets your specific needs.
Whether looking to open a new revenue channel or set up a reliable source of blog revenue that keeps on giving, affiliate marketing is an easy, effective way to earn money online. So before you get writing, arm yourself with the right platform first.